The new
retail model
A four-step guide to true algorithmic retailing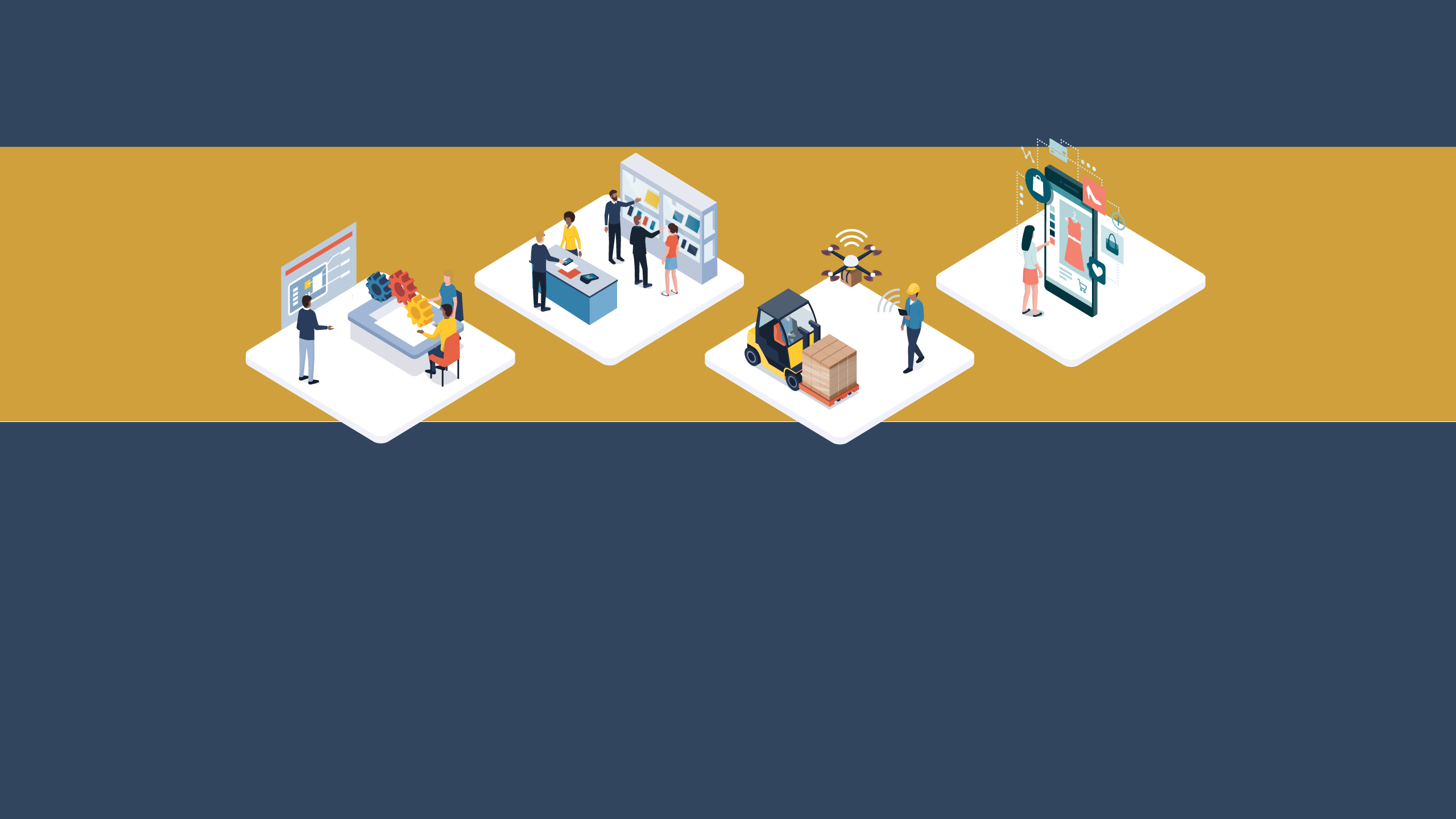 Algorithms – changing retail as we know it
During the Covid-19 lockdown essential retail businesses were forced to move quickly to respond to levels of demand that dwarf the Golden Quarter.
As customers started to stockpile certain items, out of stock levels peaked at around a quarter in terms of SKUs during the first week of lockdown. In normal times, out of stock levels are around one to two percent of a retailer's inventory.
The lockdown exposed differences in the ability of retailers to adapt to a new landscape in which huge volumes of store sales shifted online. While The Entertainer reportedly struggled to keep up with Black Friday levels of demand for online orders, with warehouses running at 40% of capacity because of social distancing regulations, Morrisons rapidly expanded its same-day online delivery service to Amazon Prime members in major UK cities, including Edinburgh, Cardiff and Bristol.
These times call for resilience and adaptability, and organisations that meet customers' needs with real-time data-driven decisions that factor in demand dynamics can handle crises with certainty.
Data, and specifically the transformative power of algorithmic retailing, now needs to move on from an industry talking point to affirmative action
Underpinning this need to pivot with agility is a firm grip on data, without which such changes would have been impossible. Data tells a retailer what the inventory depth looks like and what the carrier availability is to get it from A to B.
Data, and specifically the transformative power of algorithmic retailing, now needs to go from an industry talking point to affirmative action.
In particular, retailers that leverage customer and fulfilment data to create safe frictionless omnichannel experiences will emerge the winners in this new retailing world.
This digital guide, The new retail model, will provide you with a four-step plan on how to put algorithmic retail at the heart of your strategy.
In a fast-changing, challenging environment an algorithmic approach to retail has never been more important.
Disruptive technologies such as AI, Internet of Things (IOT) and blockchain give retailers the ability to solve key business problems – such as minimising out of stocks and optimising pricing, service and store layouts – at a time when business complexity is increasing with ever-expanding consumer touchpoints and inventory requirements.
"There is a need for dynamic and integrated decision making across the value chain, factoring thousands of internal and external factors. Algorithmic retailing is a paradigm shift in how retailers do business. Seamlessly integrating data across the retail value chain can unlock exponential value from retailers' growing data assets," says Shankar Narayanan, president and global head, retail, CPG, travel and hospitality at Tata Consultancy Services.
Achieving this means automating basic processes and adding intelligence to decision making processes across many functions and areas of the business, allowing key stakeholders to focus on top-level strategy.
Seamlessly integrating data across the retail value chain can unlock exponential value from retailers' growing data assets
The data needed to inform merchandising is already available – either within the retailers themselves, or from third parties – and AI is the best way to review thousands of data points painlessly. Along the value chain, an algorithmic approach to managing data can support integrated and dynamic decision making, enabling retailers to grow market share and sales.
Drive integrated merchandising decisions
AI-generated insights are transforming traditional approaches to merchandising to provide for emerging needs, such as compassionate pricing (fair pricing balancing what consumers would normally expect to pay and the conditions of a stressed supply chain).
With a surge in customers shopping online for groceries as a 'safety' measure, to balance fair pricing and prevent margin erosion, retailers had to consider a multitude of factors. This includes product availability, hoarding impacts, competitor prices, customer behaviour, and availability of the products from vendors.
Advanced AI technologies have pre-built models that can consider all of these factors and determine the best possible price that allow retailers to execute their strategy compassionately as well as intelligently. Algorithmic interventions also enable intelligent, automated hyper-localisation of assortments and store space optimisation to meet consumers' fast-changing needs.
Grocery retailers can evaluate instantly how the freshness of produce on shelf is affecting sales, enabling them to work with their suppliers to improve demand forecasting and replenishment, optimise pricing and minimise waste.
The onus is on the merchants to make a myriad of meaningful and profitable decisions every day at a granular level, such as which products to stock, what item prices to recommend, how much space to assign to each category, and how to complete the basket across channels.
AI's answers to the pandemic disruption
The pandemic has completely disrupted the traditional store space. Retailers are now required to remodel all of their stores at once to provide a safer environment for their customers and employees, with updated floor layouts, markings to denote safe distances, one-way aisles, and more reserve spaces for the mounting kerbside pick-up items.
Retailers find themselves faced with certain questions. Which space or category drives the most ROI? Or should I reduce the height of my gondolas to give more visibility or increase the height to store more items?
To answer these questions requires a thorough understanding of the factors influencing sales, such as performance, demographics, customer, location, buying patterns, and changes in footfall and demand.
Advanced technologies such as AI and machine learning provide the agility to react to changing customer behaviour and shopping habits and demand patterns, taking into account several other factors influencing sales to reallocate category spaces and helping retailers make informed and quick decisions regarding store space.
In February, Sainsbury's launched its first 'food on the go' store at Mansion House in London tailored specifically to the needs of its local customers, mostly time-poor city workers.
Stocked with products popular in that specific area via data and analytics understanding, shoppers are greeted with a 'day table' containing fresh food items that are changed three times a day to cater for breakfast, lunch and dinner missions. An orange juicer, self-service coffee machine and a hot food area are all situated at the front of the shop for customers who want to get in and out quickly.
Sainsbury's has also used data from its Nectar card loyalty scheme to curate a slimmed down product range based on the purchasing habits of local customers. The ambient range is 30% smaller than a regular Sainsbury's Local store, with many products such as jam and tomato ketchup featuring just one single line.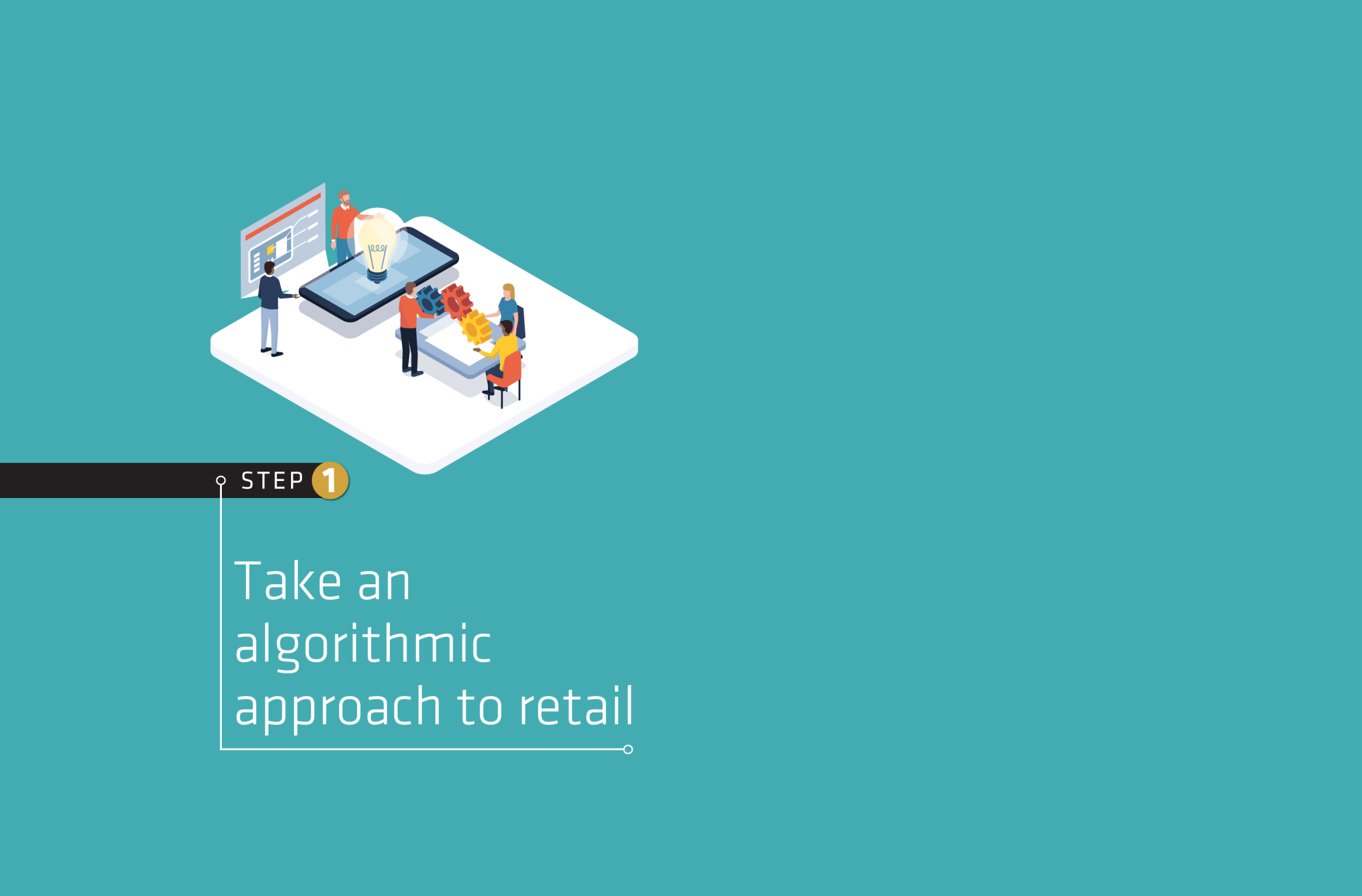 Case study:

Yoox's AI-powered fashion collection

Towards the end of 2018 Yoox launched own-brand 8 by Yoox, a collection of women's and men's clothing billed as the first ever label to be designed based on AI interpreted data.

Using advanced algorithmic tools, the design team reviews image-led content from across social media and online magazines in key markets, with a focus on fashion influencers.

Yoox combines this insight with internal data on product sales, customer feedback, purchasing trends and text searches to create what it refers to as "dynamic mood boards" to support the creative process of the internal product team and allow it to respond rapidly to customer trends.

Within its first year, 8 by Yoox has become one of the retailer's best-selling brands and has also resulted in lower returns.

Marco Tonizzo, buying and merchandising director for Yoox, says: "This strong performance, coupled with exceptional customer feedback, confirms that our continued investment in data analytics is a winning strategy."

In a demonstration of how investment in AI can deliver exponential benefits over time, the insights captured have helped shape the latest 8 by Yoox SS20 collection, which integrates additional data into its algorithm, including sales and customer-experience insights from the previous collections.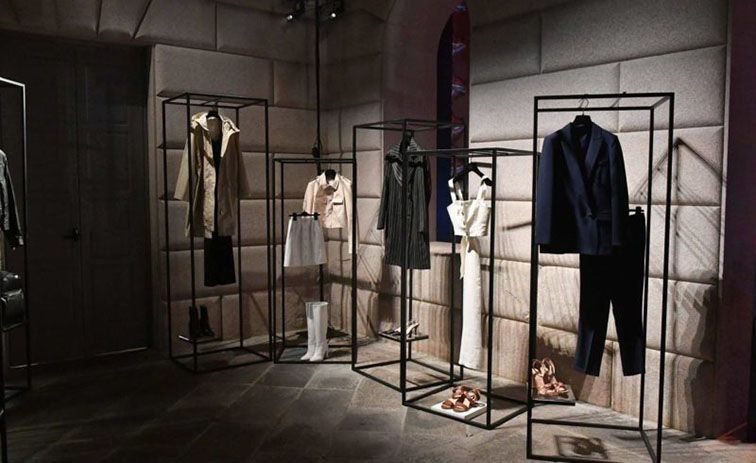 In the current context, rapid shifts in consumer spending habits have heaped huge pressure on retailers to foresee inventory requirements and satisfy demand across multiple channels at lightning speed.
These changes are likely here to stay.
While monthly retail sales suffered their largest fall ever recorded in April, according to Office for National Statisitics data, ecommerce reached a record high, accounting for 30.7% of total retail sales.
More so than ever, strong availability and efficient fulfilment have been a key source of differentiation.
Amazon, widely considered to be the benchmark for excellence in data-powered retailing, has seen sales soar during lockdown, climbing 26% to $75.5bn in the first quarter.
Ocado, which is renowned for its use of technology and algorithms to optimise its end-to-end operations, experienced a 32.5% increase in revenues over the 12 weeks to May 17, achieving its highest ever market share. It is now seeking £1bn in investment to increase its capacity to further cash in on the rising popularity of online grocery shopping since Covid-19.
"Undoubtedly, supply chains are evolving from being cost and efficiency drivers to being key drivers of customer experience and sales," says Shankar Narayanan, president and global head, retail, CPG, travel and hospitality. He adds that retailers need to offer customers a broad delivery and returns proposition and that "a very evolved dynamic last mile and hyper automation through robotics will be key".
Customer experience can be dramatically improved through AI interventions that establish a connected supply chain, from better forecasting to timely replenishment.
Networks can no longer be restricted to static long-standing partners, but a new generation of dynamic and short-term partners will also need to co-exist.
Additionally, the ecosystem must be risk-neutral and retailers need to plan for the 'what if'. For example, a 'smart network modelling' powered by algorithms allows retailers to dynamically switch suppliers should there be a delay or disruption in the supply chain. The network design should be capable of short-term realignment due to demand shifts and profitability trade-offs. For example, the dynamic order management system should be able to facilitate orders based on inventory availability at distribution centres and based on which last-mile options will work best to deliver to the customer on time and in full.
Retailers can also scenario plan by creating 'digital twins' of their distribution centres. This is done by using IoT to understand what stock a retailer has in place, and then run different scenarios to see what the best solution would be during a specific event.
Stores to the fore
One trend that has emerged is the need for retailers to rethink how their store networks can be leveraged to better satisfy the enormous growth in online demand.
Tesco was able to scale up its online delivery service rapidly by hiring thousands of employees into stores to pick groceries. Sainsbury's has piloted delivery from dark stores.
Retailers with a large physical footprint are looking at other ideas to utilise space – such as micro-fulfilment and drive-thru – in order to keep hold of loyal customers who are nervous about entering stores. But they can't do any of this unless they have a firm grip on data and are able to intelligently act upon the insights it provides.
Ultimate convenience
Best-in-class supply chains are increasingly driven by automation and intelligence.
Quiqup, which powered the launch of Tesco's one-hour delivery proposition Tesco Now, offers retailers access to its fleet of couriers and customer support staff for last-mile deliveries. The Quiqup algorithm assigns couriers based on their proximity with the cost of delivery determined by the kilometres the courier has to travel.
In a more physical manifestation of cutting-edge delivery technology, in Milton Keynes robots designed by Starship Technologies have been delivering shopping to NHS staff for free during the Covid-19 crisis. The company has been operating a fleet of robots in the town since 2018, using cameras, sensors and GPS to make deliveries to a customer's doorstep.
In March, the Co-op said it was expanding its bot deliveries in and around Milton Keynes after the number of customers using the service more than doubled since the start of the UK lockdown.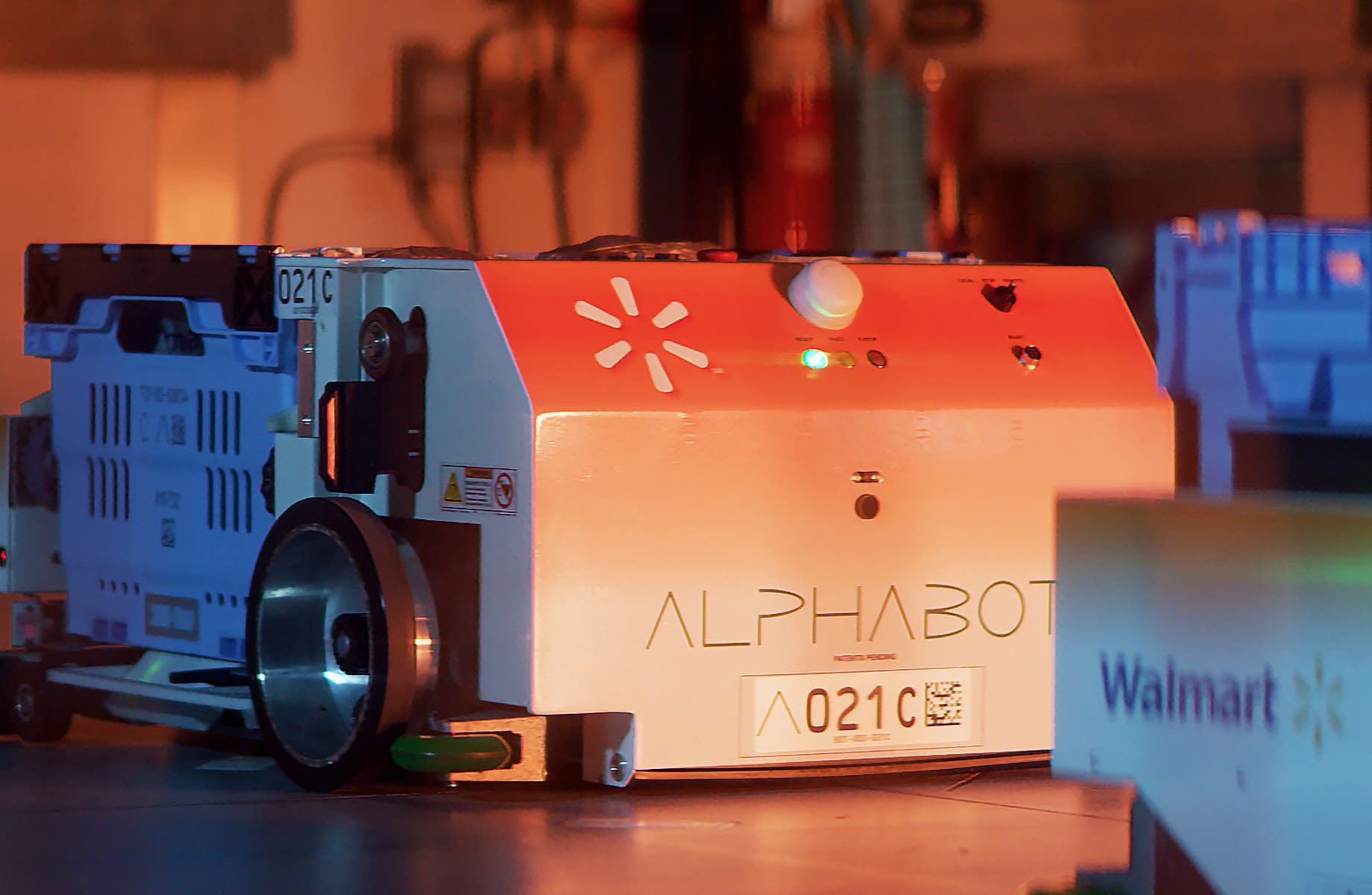 Case study: How Walmart is transforming its supply chain
In January, following a successful pilot last year, Walmart went fully operational with a new micro-fulfilment solution, which uses robots to quickly and efficiently pick orders for customer collection.
Alert Innovation's Alphabot technology is being deployed at the Walmart Supercenter in Salem, New Hampshire, housed in a 20,000 sq ft extension connected to the store that serves as a dedicated grocery pick-up point.
The system operates using autonomous carts to retrieve ambient, refrigerated and frozen items ordered online.
The Alphabot delivers the products to a workstation, where a Walmart associate checks, bags and delivers the final order to the pick-up point.
By increasing fulfilment speeds, the technology allows customers to place orders closer to collection time and reduces the wait when picking up an order.
The technology is set to have a "transformative impact to Walmart's supply chain", according to Brian Roth, senior manager of pick-up automation and digital operations for Walmart US.
One benefit is in real-time data sharing. Because Alphabot continually shares order information, the system is constantly learning, meaning stocking will get more intelligent over time and substitutions will become easier to anticipate and fill.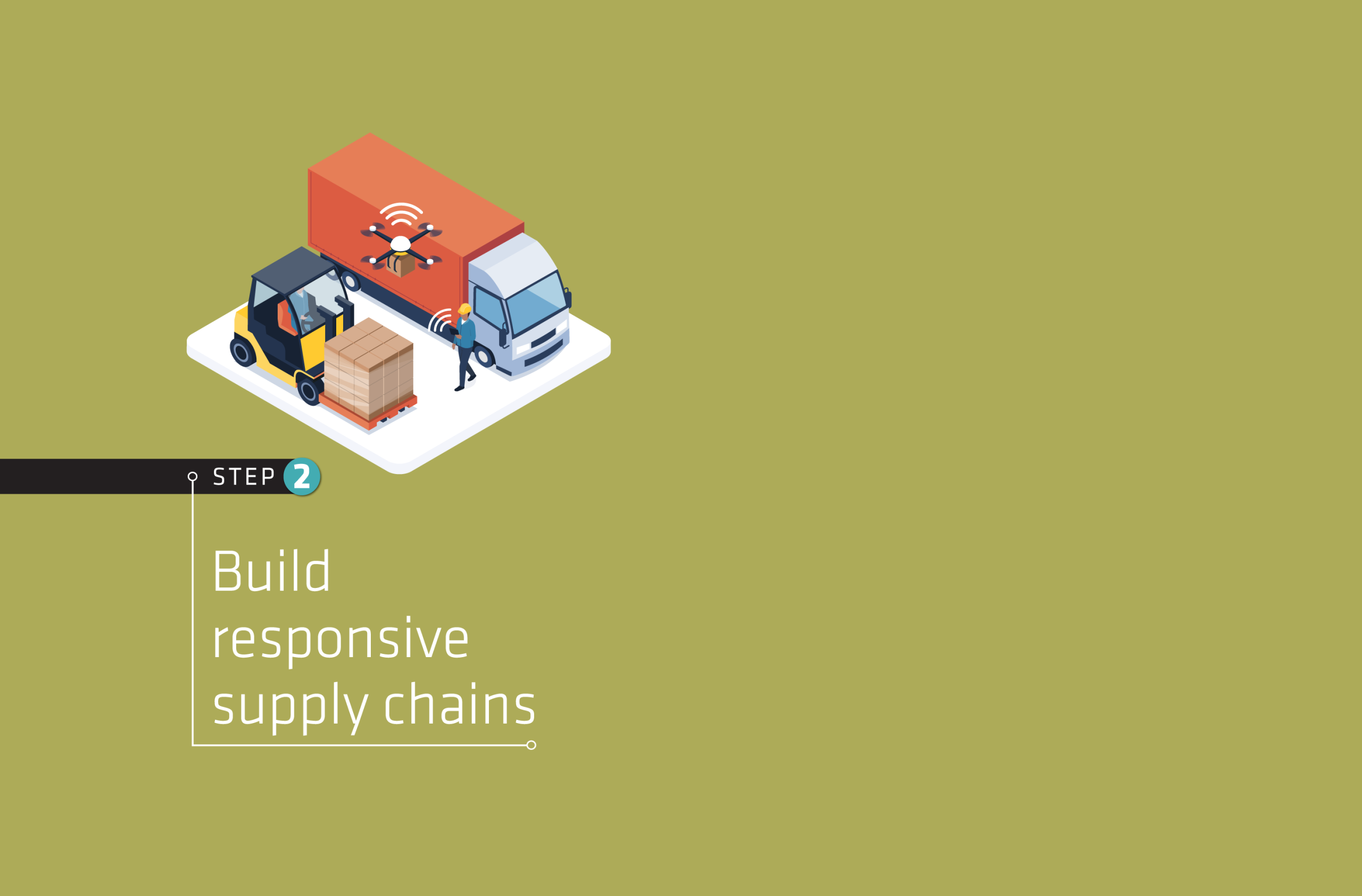 Retailers need to focus away from bricks vs clicks to unified retail. The concept of unified retail moves a step beyond the channel mentality to one where the ultimate goal is to provide a customer-centric experience regardless of the channels through which people shop.
Simply enabling customers to transact across multiple channels is no longer enough. Retailers need to offer a seamless journey across all of their channels and touchpoints – from the initial browsing through to payment, delivery and after sales support – in a way that brings flexibility, speed and convenience to the customer experience.
Once again, the ability to leverage omnichannel data has a key role to play.
A modern commerce platform unifies data across channels. This provides intelligent insights across the customer journey, whether that be during click-and-collect, scan-and-go or curbside delivery. This enables retailers not only to create a frictionless experience but also personalise every interaction with their customers.
H&M's digital transformation has been delivered via features such as 'in-store mode' on the H&M app. Using visual or text search or by scanning barcodes shoppers can see if the products they want are in the store in their size without having to rifle through racks of clothing.
Digital becomes the every-day
Retailers with both an online and physical presence are currently grappling with the challenge of how to create an immersive brand experience in a world of lockdowns and social distancing. As a result, live streaming has been turbocharged during the pandemic driven by a desire for experiences that reduce the need for physical interaction.
Another technology with revolutionary potential, particularly in the realm of digital experience, is augmented reality (AR).
Ahead of the launch of its Ultraboost 19 running shoes in 2018, Adidas created hype behind the product by partnering with Snapchat to offer an AR powered preview. Using AR mapping, Snapchat users could point their phone at their shoes, virtually turning them into the new Adidas trainers, and pre-order them with just one click.
The new loyalty
For multichannel retailers, data captured in store can help personalise the experience online.
Tesco is known to be working on greater personalisation as part of changes to make its Clubcard app more customer-friendly. The new Clubcard Plus proposition, meanwhile, provides incentives for customers across a range of touchpoints including Tesco Bank and Mobile as part of a plan to increase customer lifetime value.
Pureplay ecommerce retailers also see personalisation as a key source of competitive advantage. Using deep learning – a more focused form of machine learning – Zalando has designed an algorithm that enables it to match a customer's recently viewed items and purchased items, and pair them together to make a complete outfit suggestion.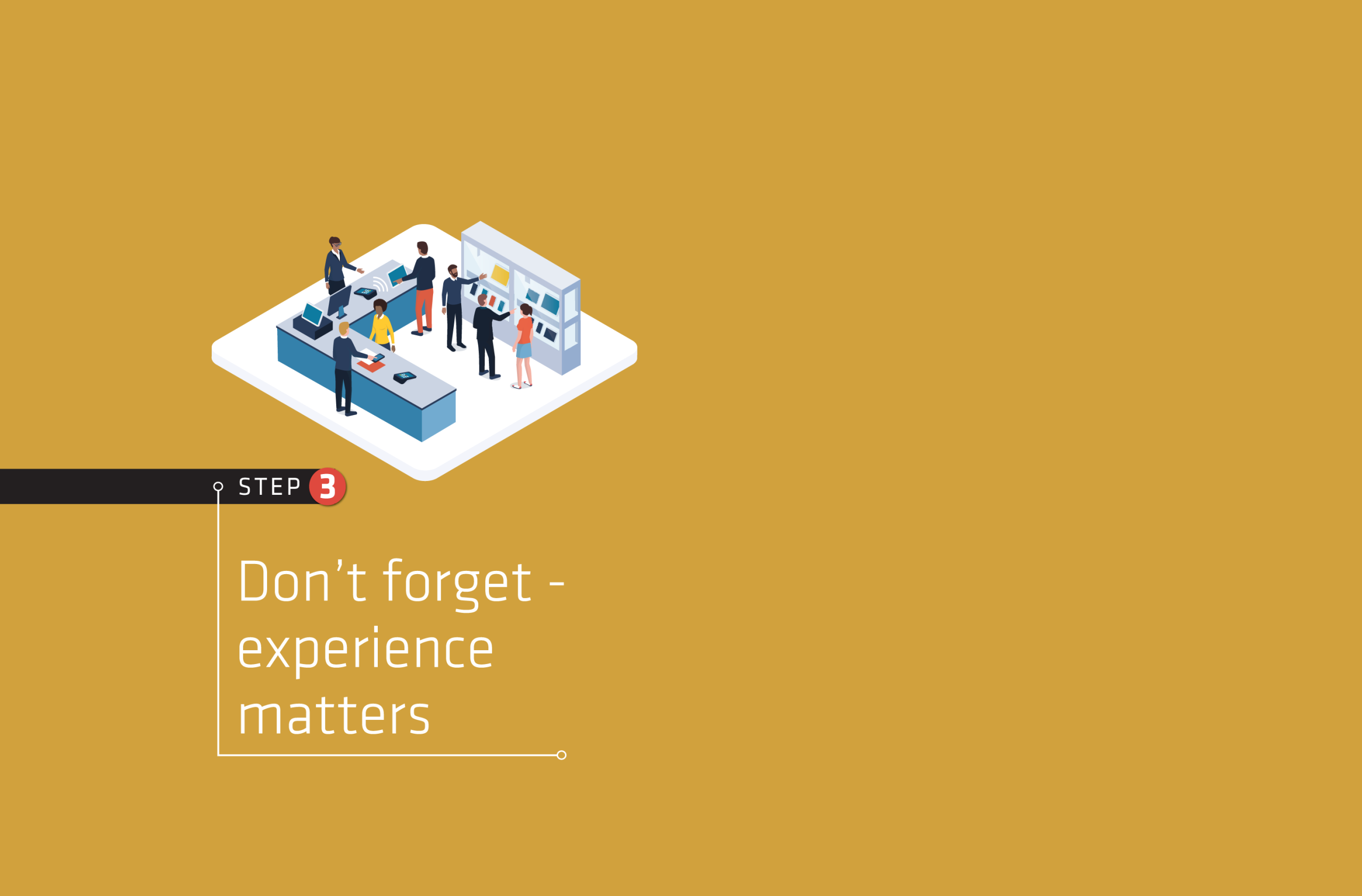 Case study:

Kingfisher's drive towards universal commerce

Kingfisher has been undertaking a transformation plan over the past four years to leverage the scale of the group, aiming to deliver more profitable growth and centred around creating a customer-centric foundation that allows for adaptability in responding to trends.

The new 'Powered by Kingfisher' strategic plan focuses on a mobile-first, data-led customer experience and an ecommerce proposition built around the store network.

The onset of the coronavirus pandemic has led to an acceleration of some of this work.

Kingfisher partnered with TCS on the 'seamless payments' programme, a key stage of the plan. The TCS OmnistoreTM universal commerce platform was leveraged to enable a unified customer journey of baskets and orders, mobile payment in-aisle and self-checkout while the customer is in a physical shop.

The solution is live across all 297 B&Q stores, supporting more than a quarter of a million transactions a day. The retailer says it is delivering significant improvements in reducing average checkout time, is driving adoption of contactless payments and improved customer promotions based on data insight.

With DIY stores being some of the first to open in the UK through the Covid-19 period, this development comes at a key time for B&Q, with a solution that is easy to use requiring minimal user training.

Kingfisher has plans to roll out the solution to its French Castorama stores later this year.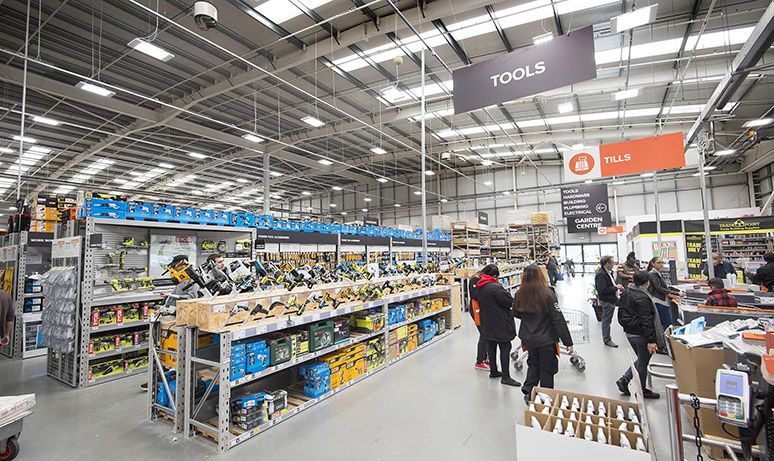 The pandemic has only served to turbocharge huge structural changes that were already in motion, with an ongoing shift to online retailing at the expense of store sales.
While ecommerce would have continued to grow, the adoption process has been sped up by the pandemic. Now, with non-essential stores having been shuttered for three months before recently reopening, all ages of consumers have had to get used to shopping digitally. This re-education of the consumer base is significant and likely to have lasting effects on which channels they choose to shop and how they want to interact with and discover retailers, products and brands.
Rather than view this development as a threat, retailers should see it as an opportunity to profit from offering a more unified service.
Omnichannel opportunity
Speaking at the 2019 Retail Week Tech festival, Sainsbury's then chief digital officer Clodagh Moriarty noted that customers who shop online and in store spend 2.4 times more than store-only customers, while those who spend across all of the group's digital propositions, including the Argos app, spend 3.1 times more than a store-only customer.
TCS's Shankar Narayanan, president and global head, retail, CPG, travel and hospitality says: "It is our belief that a post-vaccine world will bring back the footfall from the customers. However the customer expectations of store visits will change. They will want it to be safe with contactless technology available, but they will still want an experience. Now is the time for retailers to start figuring out how they can provide that."
Other structural changes potentially present more of a threat. Wholesalers and suppliers, including PepsiCo and Heinz, have launched direct-to-consumer models that cut out the retailer and allow brands to hold direct relationships with customers. So retailers must take an algorithmic approach to ensure they are offering an unbeatable experience.
Unlock exponential value
Consumers, meanwhile, say they are shopping more health consciously, making more sustainable choices and being less wasteful – signs that the age of hyper-consumerism and fast-fashion may be coming to an end.
All of these shifts mean retailers using technology and data in a way that makes them responsive to the changing demands of consumers will emerge as future leaders.
As ethics move up the consumer agenda, blockchain will bring transparency to complex supply chains
As ethics move up the consumer agenda, blockchain will bring transparency to complex supply chains.
For shoppers nervous about physical interaction with staff, the automation of store activities through drive-thrus and scan-and-go apps will provide convenience and reassurance.
For those worried about waste, hyper-personalisation and localisation will ensure products are tailored to customer specific requirements.
There will be a growing need, too, for retailers to model exceptional events, such as the coronavirus pandemic, and have the flexibility to adapt quickly to unpredictable future demand.
In some ways the new normal will be like the old normal. Retail basics like great quality, price and service will still apply. But underpinning the transition will be an algorithmic approach that enables retailers to deliver a truly unified proposition.
With so much data already out there, retailers who harness it well will be one step ahead of consumer trends and able to react to them while they are forming, thereby unlocking exponential value.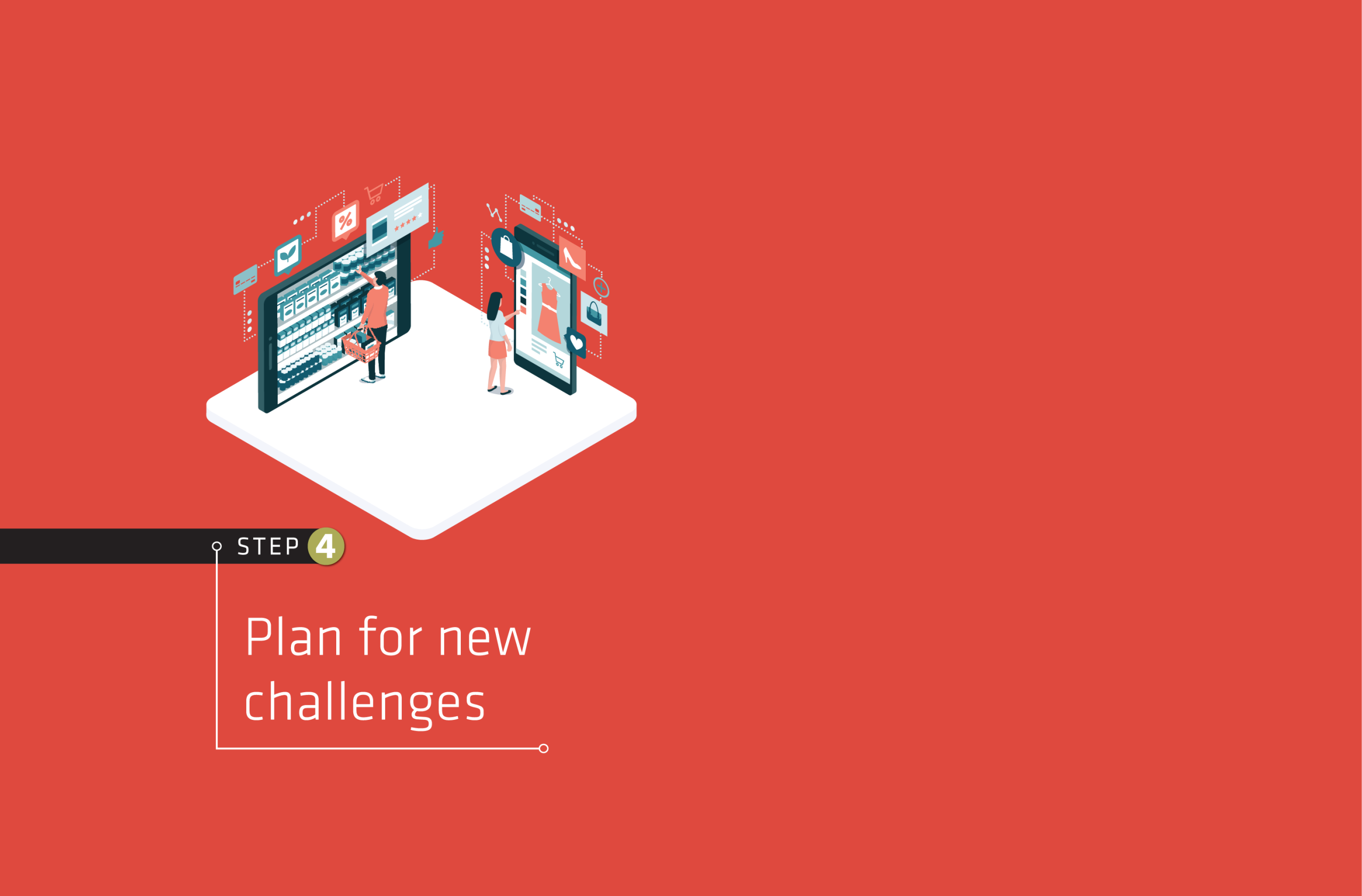 PARTNER MESSAGE
Retail reset – it's time for a brand new beginning with machine first
The litmus test for retailers in recent times has been to operate in a business as usual mode to be able to serve their customers even when stressed and stretched by unforeseen events.
Insights-driven born digitals and digitally savvy retailers were able to better navigate the headwinds by quickly moving their inventory based on customer delivery preferences, identifying alternate sources of supply, substituting out-of-stock items with similar products, adopting compassionate pricing for essentials, etc.
We believe that such 'self-actualisation' and agility is practically impossible to achieve overnight without investing in a strong core powered by machine first paradigm.
Complex value chain focused decision making can be realised only by orchestrating data and algorithms across it – we call it TCS Algo RetailTM
Undoubtedly, the evolving dynamics and shopping behaviours will need complex value chain focused decision making. For example, if a customer changes their preferred channel for buying a product, it involves multitudes of complex factors to make it available – inventory management and location of stock at right node; the delivery time needs to be met; fulfilment capacity and ability to swiftly move the product on the last mile; matching price points; dynamic competitive pricing as well as providing options to return; and reverse logistics ability, all in real time.
It can be realised only by orchestrating data and algorithms across the retail value chain. We call this approach TCS Algo RetailTM. This means training machines to mimic cognitive behaviour, such as sensing, understanding, deciding, and responding by processing millions of pieces of data and signals, and by correlating patterns and anomalies, while responding swiftly to dynamically shifting environments.
The real value can be derived when these capabilities coexist in harmony with humans, significantly amplifying and augmenting human ingenuity.
As we get ready for 'retail spring', we believe algorithmic interventions in core retail areas will help retailers to right-plan their categories, hyper localise assortments, drive smart vendor negotiations, improve personalised experiences, shorten the "design to rack" cycle, speed up last-mile fulfilment, improve availability, and transform store experiences, thereby creating a far deeper impact on the future of retail.

The new retail model
Written by
Nick Hughes
Head of commercial projects
James Knowles
Produced by
Stephen Eddie, Rachel Horner and Sam Millard
In partnership with
Tata
Consultancy Services