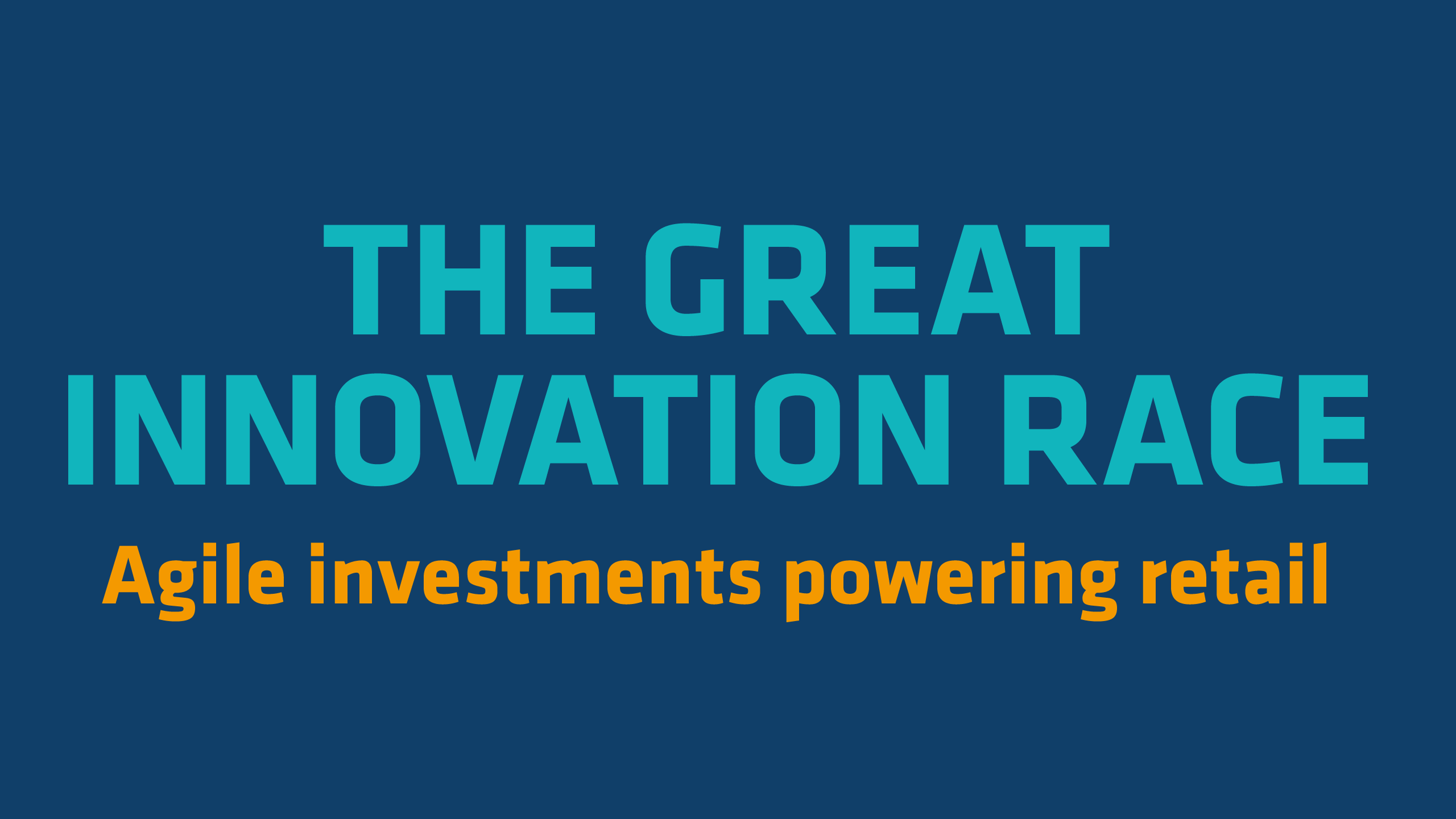 With stores closed and consumers stuck at home, retailers had to dramatically change how – and what – they sell to shoppers.
Digital engagement has been prioritised over every other channel, and supply chains have been radically and rapidly overhauled. Retailers expect to have boosted their tech investments by 50% between 2020 and 2023, increasing from 6% of revenue to 9%, according to Cognizant's global survey, The Work Ahead in Retail: Redefining Shopping for a Post-Pandemic World, conducted last year.
As John Lewis Partnership chair Sharon White said in May 2021: "As we get the shot in the arm from the vaccine and the economy takes off, we can't lose sight of adapt, adapt, adapt. Those retailers who adapt survive and those who don't will die."
According to McKinsey's Global Survey of executives, companies have accelerated the digitalisation of their customer interactions and internal operations by three to four years during the pandemic.
The need to attract and serve customers who could only shop digitally, practically overnight, freed many retailers from the shackles of slow-moving transformation and spurred speedy, easy-to-implement solutions.
"The pandemic has shown the importance of speed, agility and empowering your teams in navigating a way through times of crisis"
Just look at DIY giant Kingfisher: as shoppers turned to online during the first lockdown, the retailer quickly developed a new system to pick online orders straight from shop shelves and launched a contactless drive-thru click-and-collect service.
Kingfisher chief executive Thierry Garnier told Retail Week last year: "In a matter of days, we reconfigured our model to meet online demand in a way that simply would not have been feasible a few weeks earlier. 
"The pandemic has shown the importance of speed, agility and empowering your teams in navigating a way through times of crisis. It has also shown how retailers can accelerate change in their businesses to enable them to survive – and in some cases grow."
In Retail Week's latest report, The Great Innovation Race: Smart investments powering retail agility, produced in partnership with Cognizant, we delve into the major innovations in customer engagement and supply chain that retailers have driven forward over the past 18 months, the data needed to power them and the results they have achieved. Importantly, we also look forward, to understand where retailers need to invest to stay ahead.
Read on to find out:
How to make impactful CX improvements now using data and insight
Tech's role in building flexible, sustainable and resilient supply chains
How to build data-centric business models and why
Examples of retailers leading the way
Winning strategies
Retail Week has determined the five key strategies all retailers should focus on in 2021 and beyond in order to succeed in a market transformed by technology and shifting consumer attitudes.
Winning strategies in this report
Brand relevance and evolution
Agility and partnerships
✔
CX
✔
Innovation and investment
✔
Culture and purpose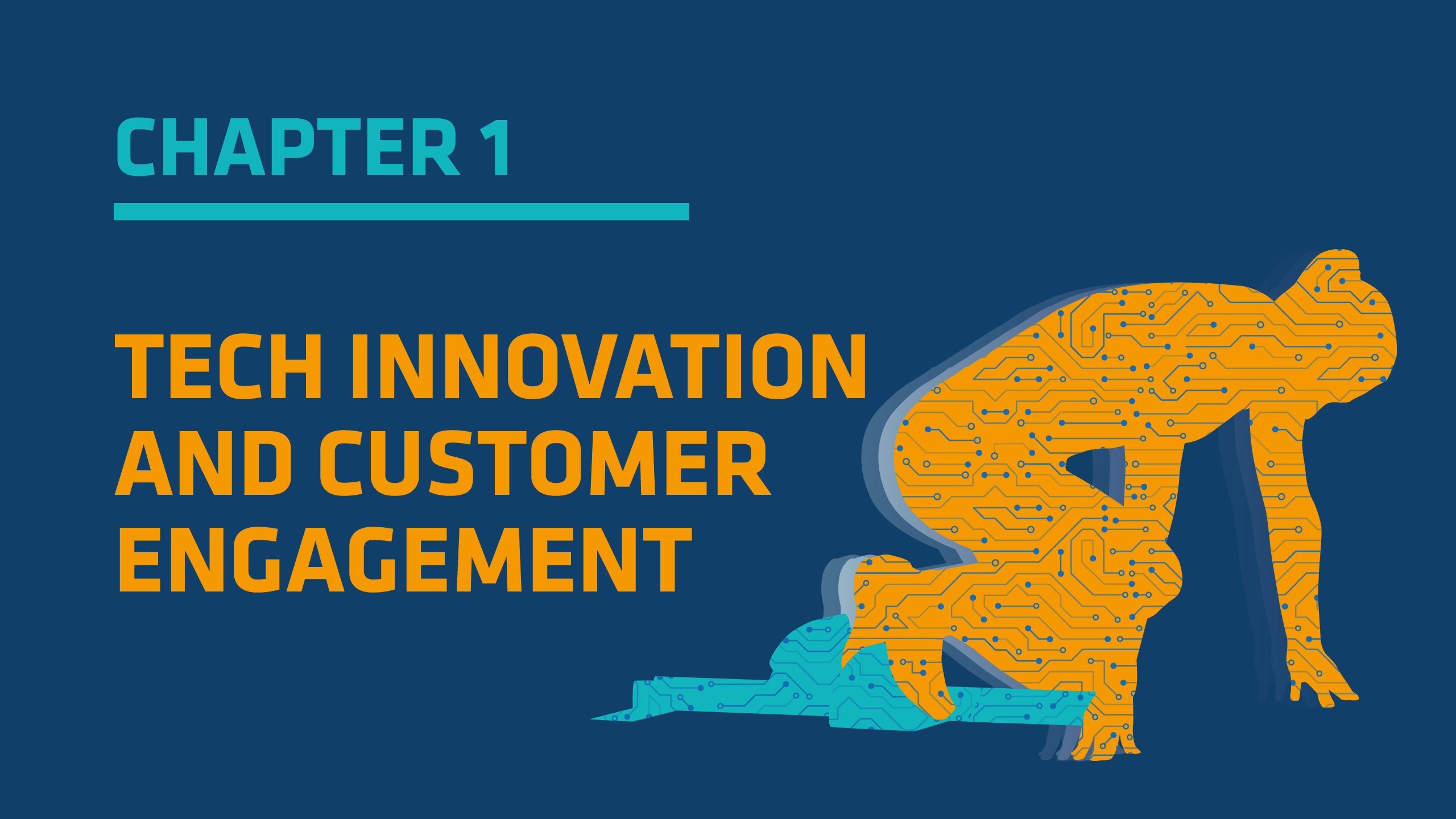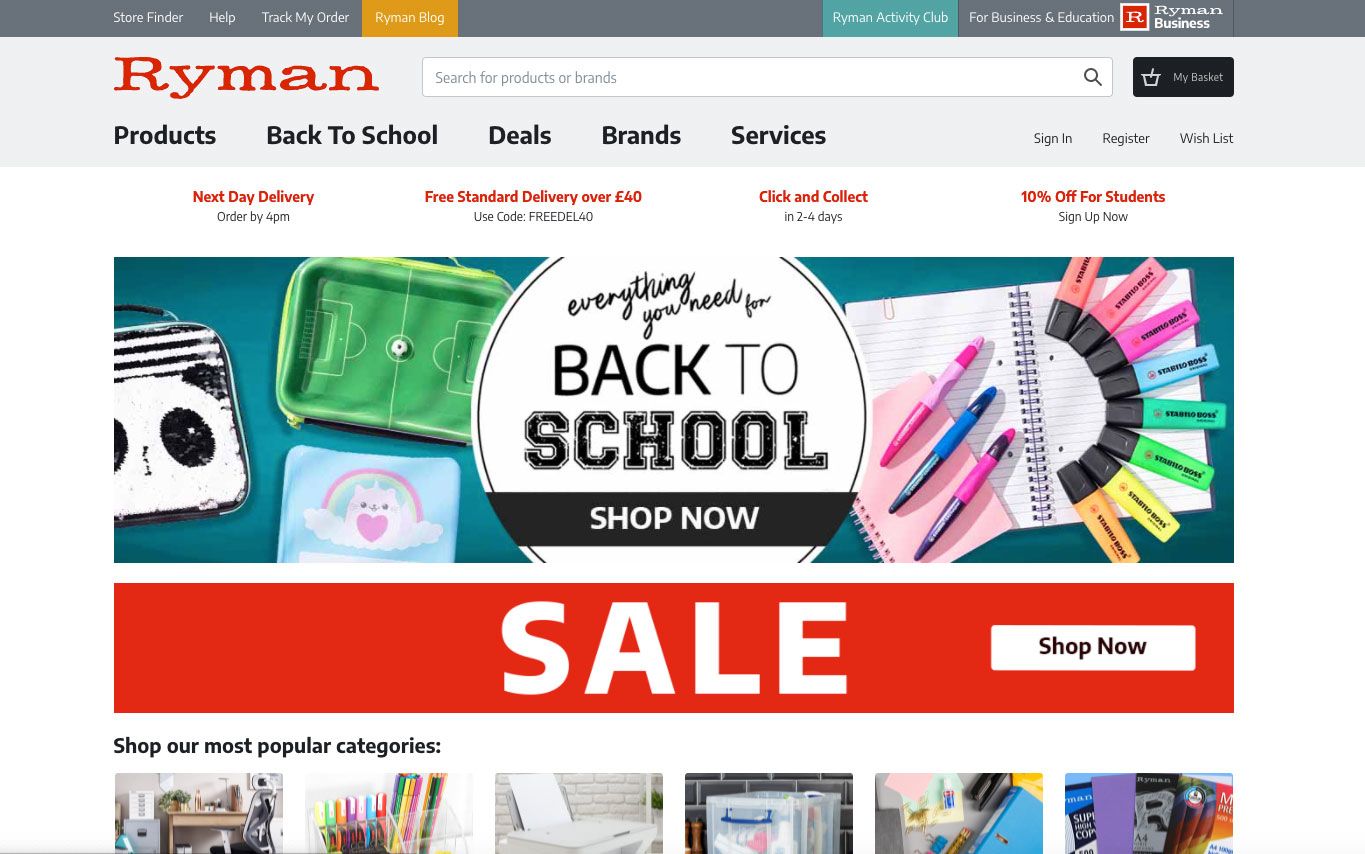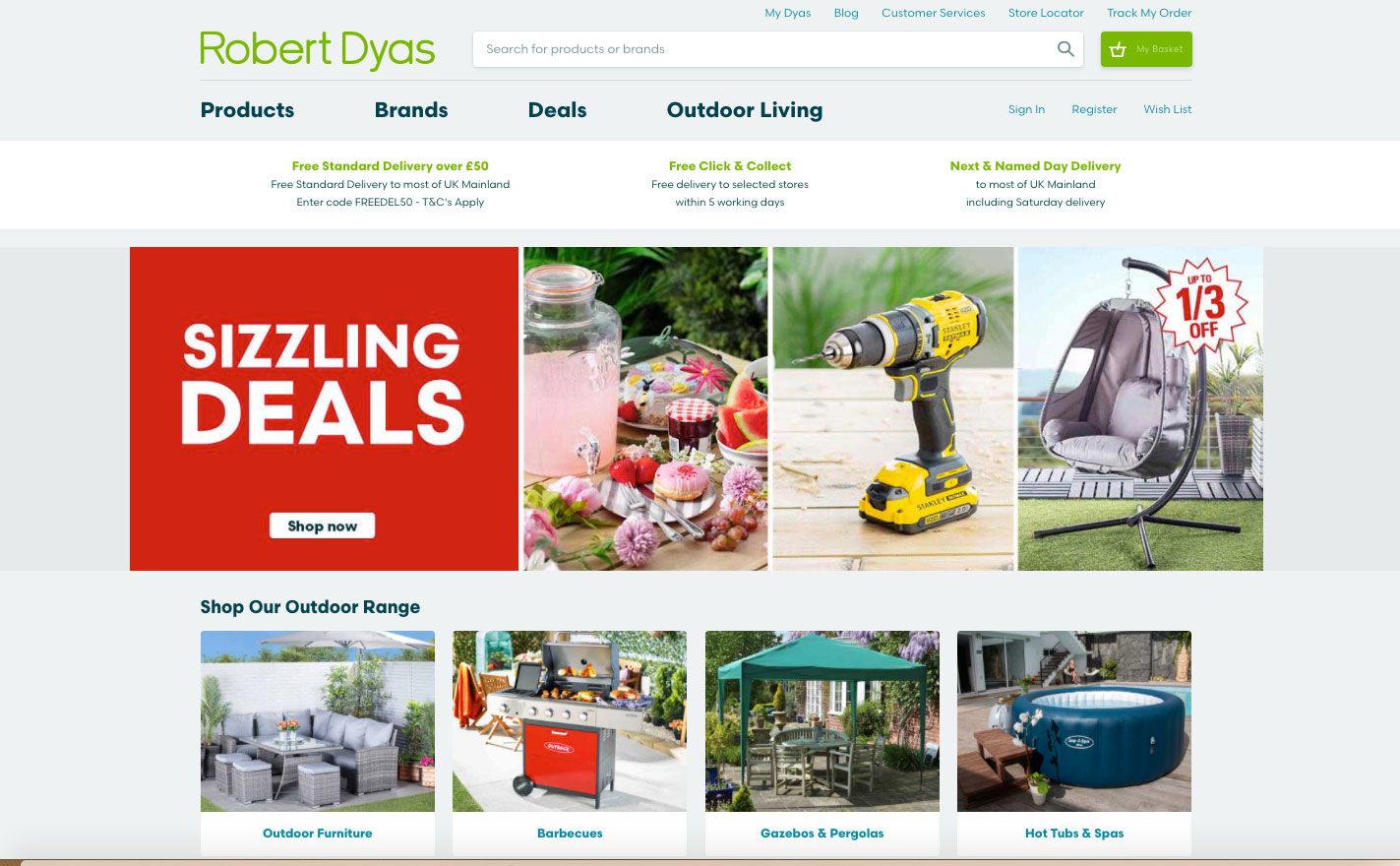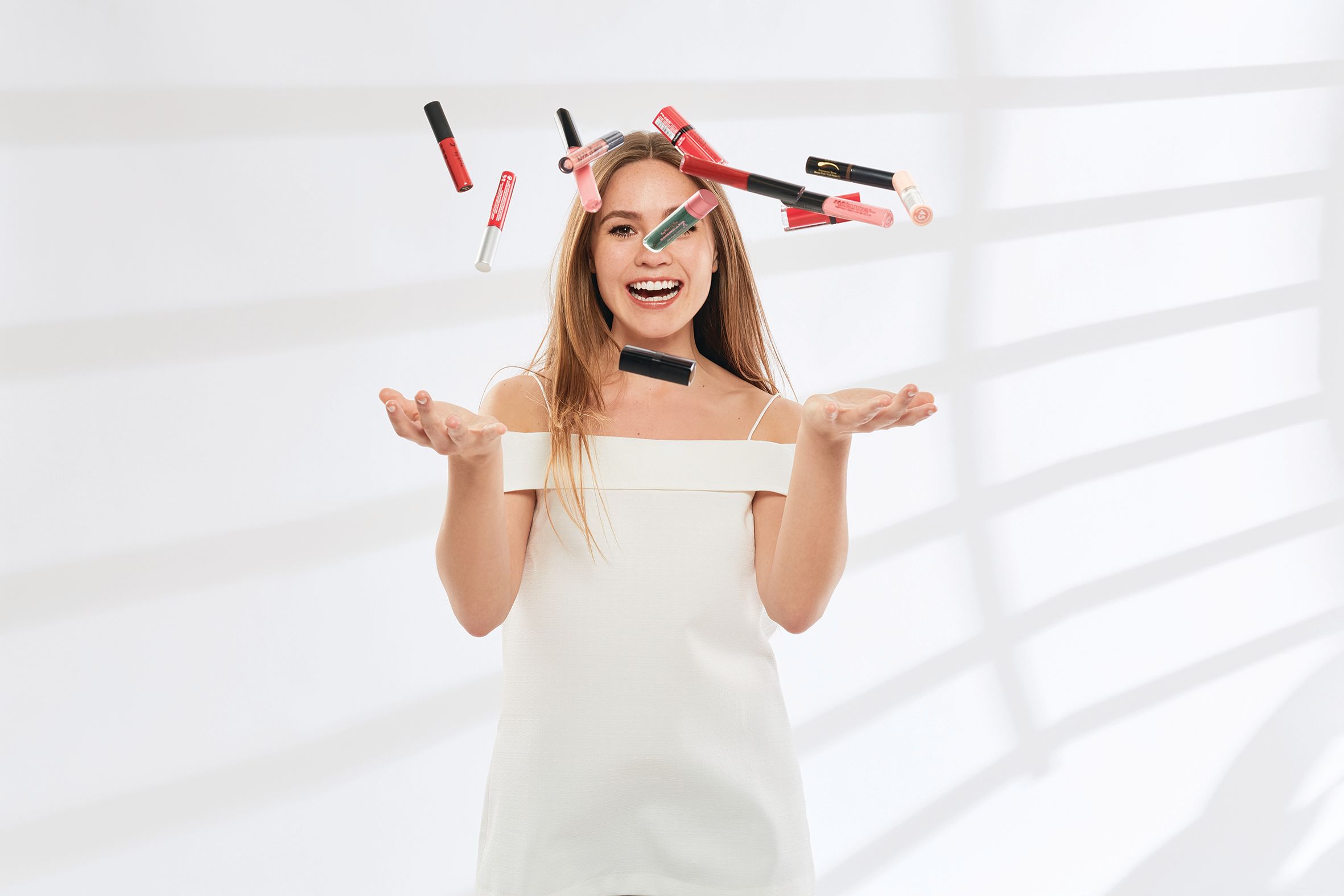 How we shop has changed radically over the past 18 months. With non-essential shops – most retailers' main route to market – intermittently closed, businesses have been forced to find new ways to reach, engage and sell to customers.
Understandably, they have focused their efforts on where their customers were during the pandemic and that was online and on social – and this looks likely to continue in the post-Covid world.
Theo Paphitis, whose eponymous retail group owns Boux Avenue, Ryman and Robert Dyas, says: "We knew online was where we had to put all of our money as far as development was concerned. We've done that the last few years, to our cost, and I'm pleased we did because the work we have done stood us in brilliant stead with the advancement of online shopping."
All three businesses have moved to a new ecommerce platform and the group has developed a cross-brand warehouse to enable click and collect across all fascias. With spend increasingly moving online, brands must find ways of meeting customer demand for flexible fulfilment options, and click and collect is a key part of most successful retailers' armoury.
While the group has experienced challenges, Paphitis says his businesses achieved "significant" online growth throughout the pandemic. Ecommerce, which had previously accounted for 20% of sales, accelerated to almost 50% of Robert Dyas' revenue in 2020.
The growth of ecommerce during the pandemic has brought the potential to acquire new customers digitally. However, these online shoppers are notoriously fickle and less likely to remain loyal to a brand, according to Cognizant senior director Prem Roy Paladhi.
He says, as a result, his retail clients have been focusing their innovation efforts on initiatives that build brand loyalty online: "Historically, earning loyalty online is difficult, and you need to have a large number of transactions to get there. To change this, retailers have invested in improving the whole customer experience, offering personalised communications and a faster, easier user journey."
Pureplay beauty brand Feelunique has opted to continuously improve its online experience and uses customer insight to determine what to change.
Chief executive Sarah Miles believes rapidly innovating and improving the user experience helps to retain customers: "We are getting data from our customers every day, in terms of what they buy and don't buy, how they browse, all sorts of different things, and using that information to make the site better for our customers. We can turn on a dime." 
In the 12 months following the first lockdown, the retailer made 72 changes to the front end of its website, including adding more editorial content, launching sampling services to allow online shoppers to test new makeup before they buy, and adding personalisation to the site.
The strategy seems to be paying off. Feelunique's retail sales surged 26% in its year to March 29, 2021, and it achieved its first annual profit. The retailer's strong performance helped it to catch the eye of LVMH-owned beauty giant Sephora, which acquired the business in July as a route into the UK.
By turning data into actionable insights retailers can deliver continuous iterative improvements to the customer experience, enabling them to surprise and delight their shoppers by injecting newness based on what they actually want.
Enhancing online experiences with AR and VR
Virtual reality (VR) and augmented reality (AR) technology have been adopted over the past 18 months to make the online shopping experience more immersive and enable more complex purchasing decisions to be made without touching, feeling or trying on items at home.
Twenty-two per cent of global retailers are "exploring" AR and VR, while 21% are actually piloting schemes, according to Cognizant's research.
In beauty, Mac has teamed up with Snapchat to allow shoppers to use its AR lenses to virtually try on products, a move which it says makes customers three times more likely to buy an item.
In homewares, an area with low online penetration rates, retailers such as Ikea have used AR to help shoppers visualise big-ticket items in their home. 
In a sign that the furniture giant has long-term plans in the area, Ikea this year acquired start-up Geomagical Labs, whose technology allows shoppers to scan a room using a smartphone and render it into a panoramic 3D picture in which new furniture items can be added to scale. The retailer plans to incorporate this functionality into its apps and website.
Meanwhile, last October, Made.com launched a shoppable virtual showroom that allows shoppers to view products in a stylish apartment setting using either the Google Cardboard VR viewer or an AR filter on Instagram.
With major players like Ikea and US grocery giant Walmart making acquisitions in this space, this technology is expected to be a bigger feature of not just online but offline as retailers seek to blend the physical and digital worlds.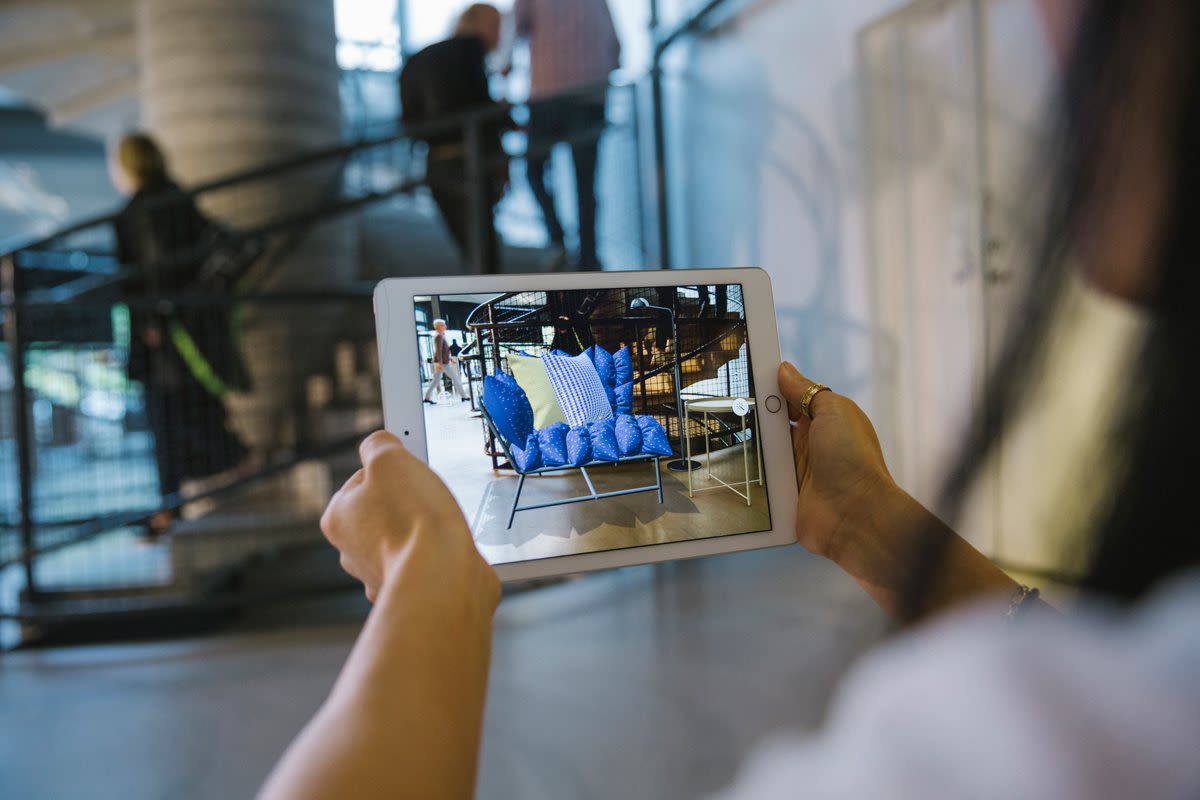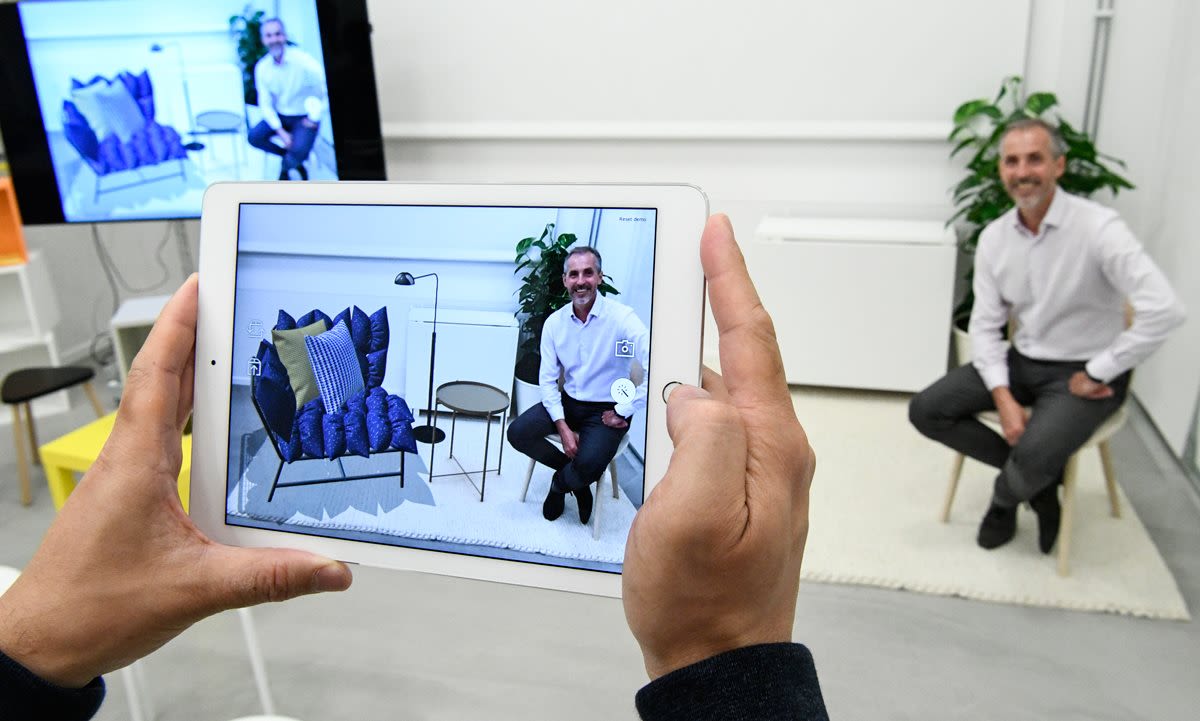 Social success
Consumers have flocked to social media in the past year and a half, as in-person social interactions have been limited. In turn, retailers have tried new ways of engaging with these shoppers, particularly on fast-growing networks such as TikTok and Twitch. 
The potential reach on these platforms is unparalleled. For example, Asos created a TikTok challenge, #AySauce, which encouraged people to show off three of their favourite looks in 15 seconds. It attracted 2 billion views on the platform.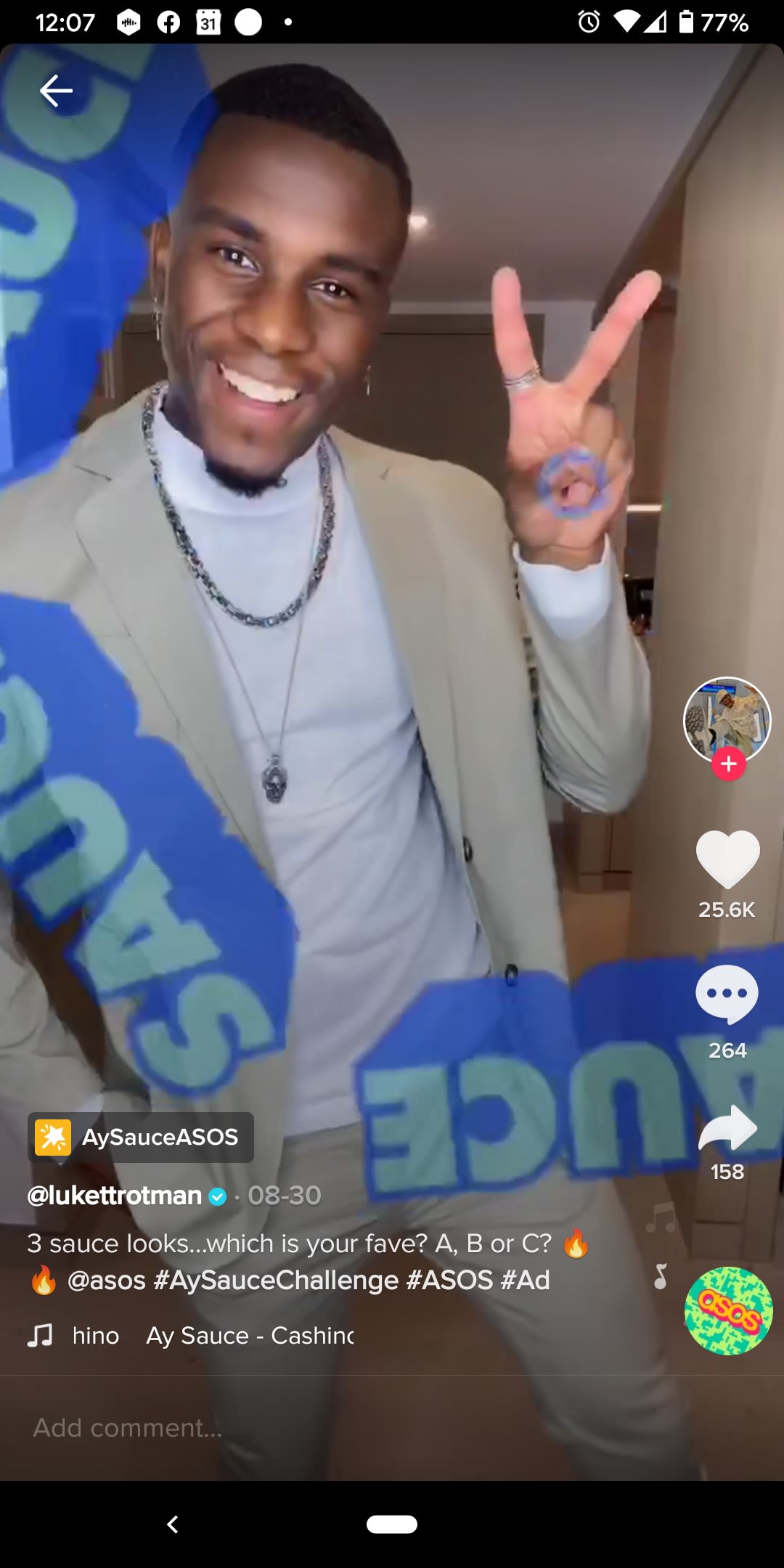 Brands are also using these platforms to host events to boost brand loyalty. Serial innovator Burberry brought its catwalk collection to social media. The luxury retailer teamed up with livestream gaming platform Twitch to debut its spring/summer 2021 collection. 
Viewers were able to watch the action from multiple angles, see behind-the-scenes footage of models getting ready, and interact with each other in the comments section. Burberry transformed what is usually regarded as a passive and one-sided event – the catwalk show – into an interactive, memorable and shareable experience.
While not all brands could afford such initiatives, the example shows what can be done when businesses approach technologies from a creative and customer-first viewpoint, and really understand how the tech can transform the experience.
Linking digital and physical
Bringing the strengths of bricks and mortar to the digital world and vice versa has been a key feature of innovation during the pandemic as retailers try to give shoppers the confidence to purchase online.
Online consultations with in-store experts have been adopted by many retailers, including Currys (see below), John Lewis & Partners and Liberty, while others have digitised services previously only found in stores, such as the famous M&S bra-fitting service.
Digital initiatives that made the in-store experience faster and easier and minimised social contact during the pandemic have been pioneered.
Tesco is the latest retailer to try and emulate Amazon Go stores by trialling its own version of 'just walk out' technology to enable shoppers to skip the queues via a checkout-free mobile shopping experience.
By recognising customers via their smartphone as they walk through the door, retailers open up a new world of personalisation, whether that's through offers to drive short-term sales or more thoughtful interactions such as product recommendations based on past purchases. Building deeper relationships with shoppers based on personalisation and data is the key to unlocking loyalty and therefore growth.
Other retailers exploiting tech to improve the in-store experience include M&S and Sainsbury's, which have pushed scan-and-shop services over the past year, while John Lewis and Waitrose shoppers can opt for self-check-in when collecting online orders in store, to let staff know when to start preparing orders and minimise waiting time.
Many of these digital initiatives have taken off. For example, the Sainsbury's scan-and-go service, Smartshop, was used for more than a third (37%) of sales in stores that carry handsets in its last quarter to June 27, 2021, and exceeded half of sales in some shops.
Retailers that can successfully bridge the gap between digital and online in an effort to make shopping a safer and more convenient experience will benefit from improved customer engagement and loyalty, and ultimately bolster their top line. 
New revenue channels: virtual consultations, livestreaming and shoppable TV 
The pandemic has also stimulated completely new revenue streams, such as virtual shopping.
Livestreaming has proven popular in China for several years. In 2020 livestreaming sales reached an estimated £129bn in the country, according to research group iiMedia, now accounting for 20% of its ecommerce sales.
Livestreaming tends to be either one-off events led by popular influencers, who offer exclusive access and deep discounts, or regularly scheduled programming. The pandemic has now prompted interest on these shores owing to the rise in popularity of digital services to aid shopping.
The Fragrance Shop launched its own livestreaming service on the shopping app OOOOO, using a presenter to chat through products in a store environment. The retailer has become the shopping app's best customer, notching up a record £35,000 in one show, which had 12,000 viewers.
Meanwhile, Currys launched ShopLive a month after the first lockdown began in the UK. It allows customers to consult with store staff via video, has proven wildly successful and now runs 24/7 on the Currys website.
Alex Baldock, chief executive of parent company Dixons Carphone, says ShopLive customers are four times more likely to buy something and spend 50% more than unassisted online shoppers.
Dixons Carphone expects it to be a long-lasting shopping channel that will effectively allow it to offer 24/7 in-store shopping on a global scale. Retail Week research published in June found that some 40% of shoppers intended to carry on using such online services despite stores reopening, against 31% who said they did not intend to and 29% who said they were not sure.
Meanwhile, online wine retailer Naked Wines used Zoom to host Thirsty Toosday, an event that brings together its community of subscribers, which it calls Angels, and staff to sample wine and have a virtual chat with its winemakers. The events attracted thousands of members each week.
Virtual shopping is not the only new shopping channel retailers have developed. Boots teamed up with Love Island to create shoppable TV, with viewers able to buy products directly from their screens.
AI technology built into LG TV sets identifies and tags products featured during the reality show and, if a viewer has opted into the service, notifies them what is available to buy. If the viewer is interested, they can view more information on the product with their remote and even make a purchase via the Boots website.
Action Points: Customer engagement
1 Customers want experiences that are not only personal but relevant to them at the time. Unearthing these 'moments that matter' will give you the opportunity to make them feel, not just do. They will remember you more for that.
2 To be relevant, you need to use your data to not only understand what your customers are doing but why they are doing it. If you understand those signals, in context, and what is driving the behaviour then you should deliver insight that can be turned into action.
3 There will be a number of dependencies within your organisation to effectively enable these experiences. Spend time looking at the content, data, software and processes you have in place to assess whether they are able to drive the experiences your customers expect.
4 Do not forget or neglect the role your employees play. Their experience is just as important as that of your customers and ultimately they are your frontline representatives. The better they experience your brand, the better they convey this to your customer.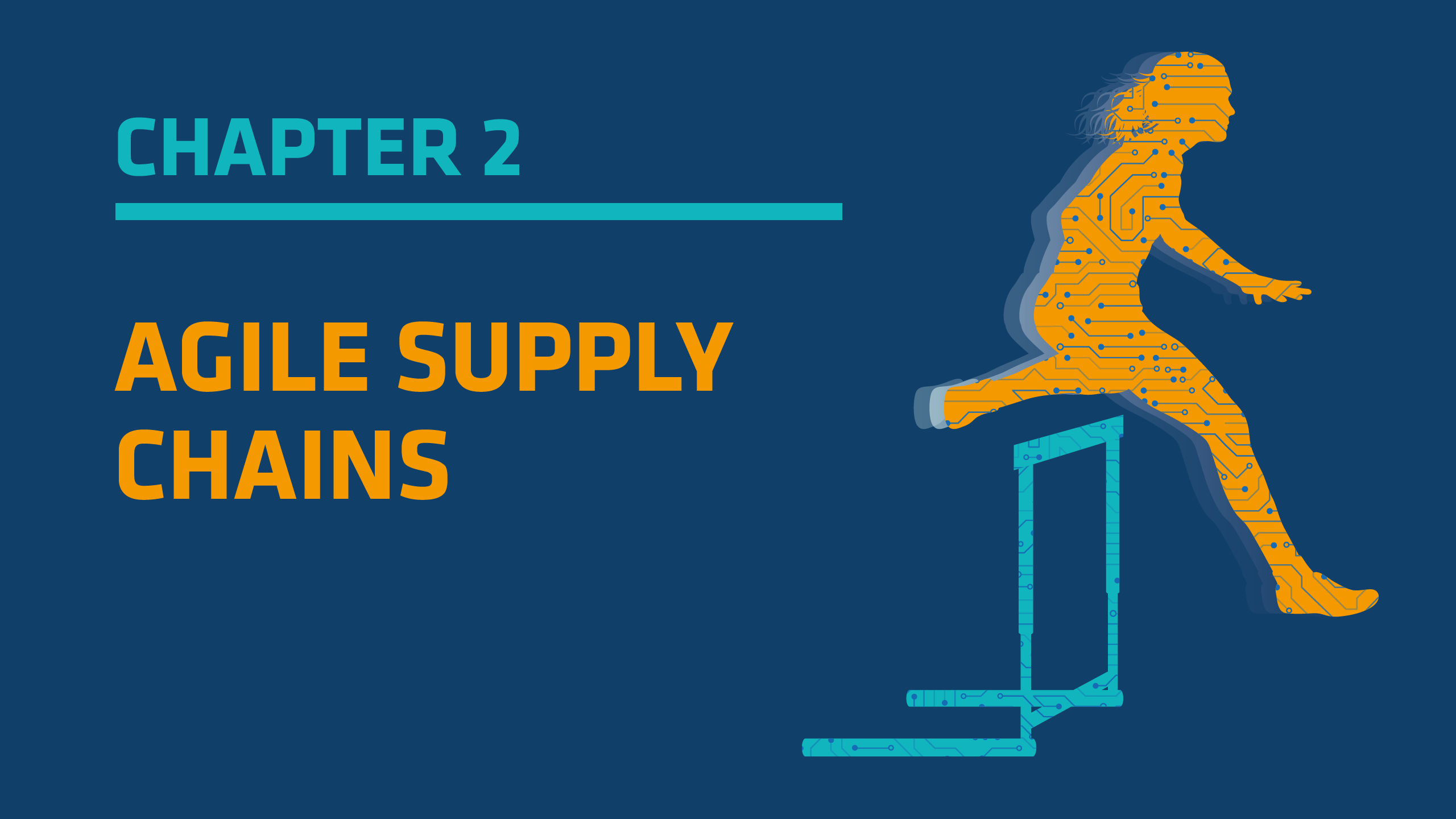 The supply chain has always been a hotbed of innovation in retail but, with online penetration soaring and global disruption continuing, retailers have been forced to rethink supply chains holistically with a focus on demand and supply challenges.
The growth of ecommerce during the pandemic cannot be overstated. Former Sainsbury's boss Mike Coupe said amid the first lockdown: "Online groceries have taken 25 years to get to 8% of our business and eight weeks to get to 15%, and it's still growing like there's no tomorrow."
For the year ending March 6, Sainsbury's online accounted for 17% of overall grocery sales.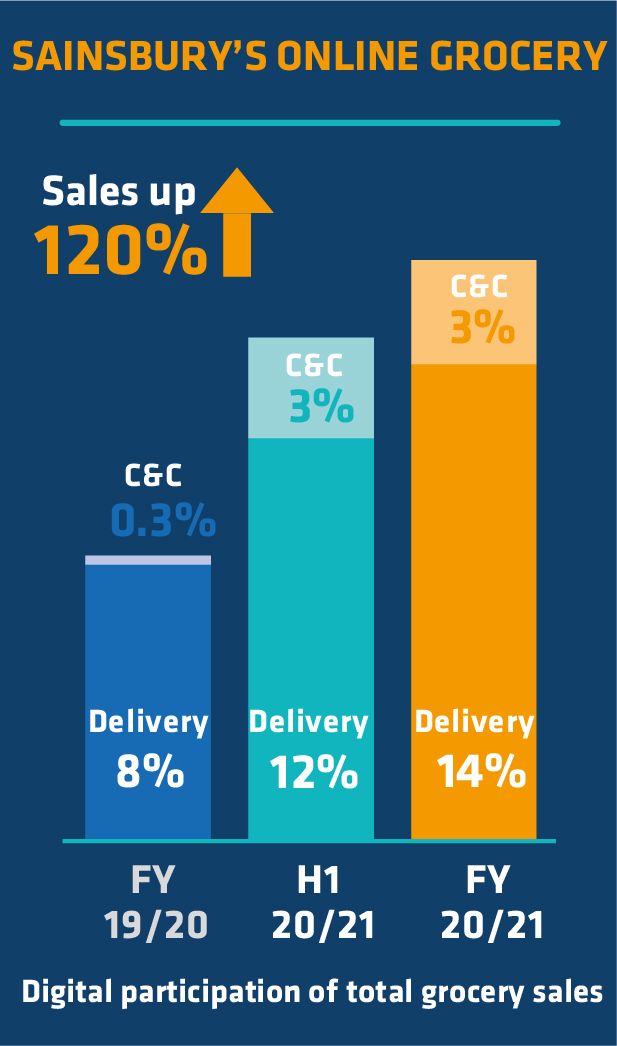 Waitrose & Partners reported its online growth was not limited to millennials, with more than a quarter of over-35s grocery shopping online for the first time this year, alongside 20% of over-55s.
The need for speed
In grocery, as well as rapidly ramping-up capacity, retailers have had to serve a new breed of digital shopper.
Online grocery used to be the domain of those doing big weekly shops for the family. However, this has changed. Housebound shoppers are increasingly ordering food to eat immediately rather than stocking the cupboards for the next week or fortnight.
Sainsbury's retail and digital director Clodagh Moriarty says: "Customers need a choice of ways to shop, both physically and digitally, depending on their needs, and innovation is the key to meeting them.
"Our job is to interrogate the data, listen really carefully to what customers are telling us, and do everything we can to bring them a range of ways to shop for what they want."
The leading UK grocers, including Sainsbury's and Waitrose, have rolled out a range of speedy shopping services including partnerships with Deliveroo and their own 60-minute grocery delivery by bicycle.
Food retail is not the only sector in which speed of delivery has become integral. 
With more impatient shoppers, the demand pattern of consumers is also changing. Product choices are now impacted by social media trends and their preferences are changing on a regular basis. Retailers are revisiting their demand-forecasting algorithms, with social media integration and AI and machine learning-based models providing the ability to adapt to changing behaviours and predict demand more accurately. This is critical if retailers are to meet customer demands for speedy delivery.
M&S has vowed to become the first major fashion retailer to offer same-day delivery, DIY retailer Screwfix is working with Gophr to offer a 30-minute delivery service, Screwfix Spring, in 30 cities around the UK, and electricals retailer Currys is working with Uber to offer a same-day service using its network of stores as distribution hubs.
Dixons Carphone chief executive Alex Baldock says: "As with everything, we are led by the customer, and there are large numbers of customers whose expectations have changed and they're becoming more impatient – they want it and they want it now."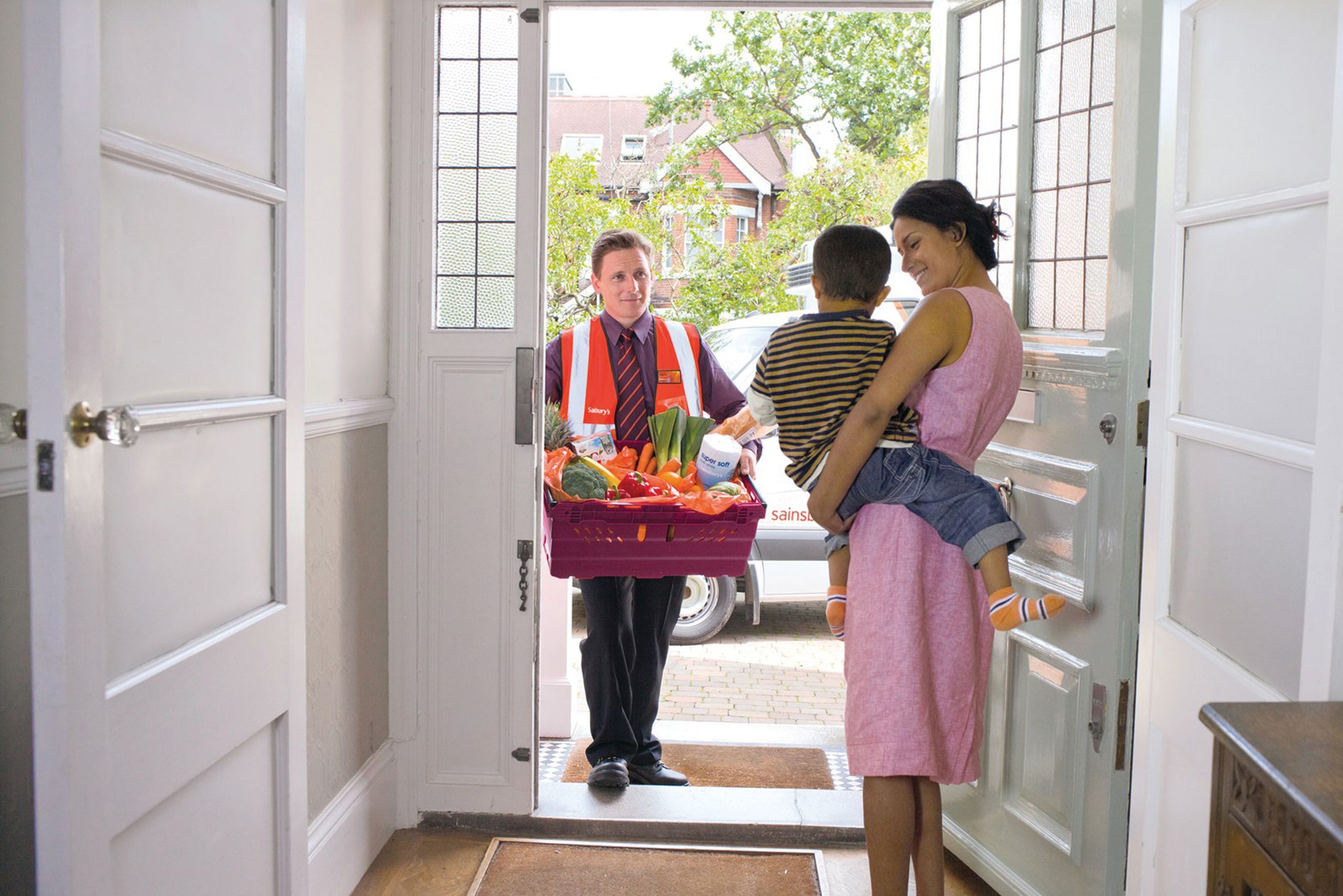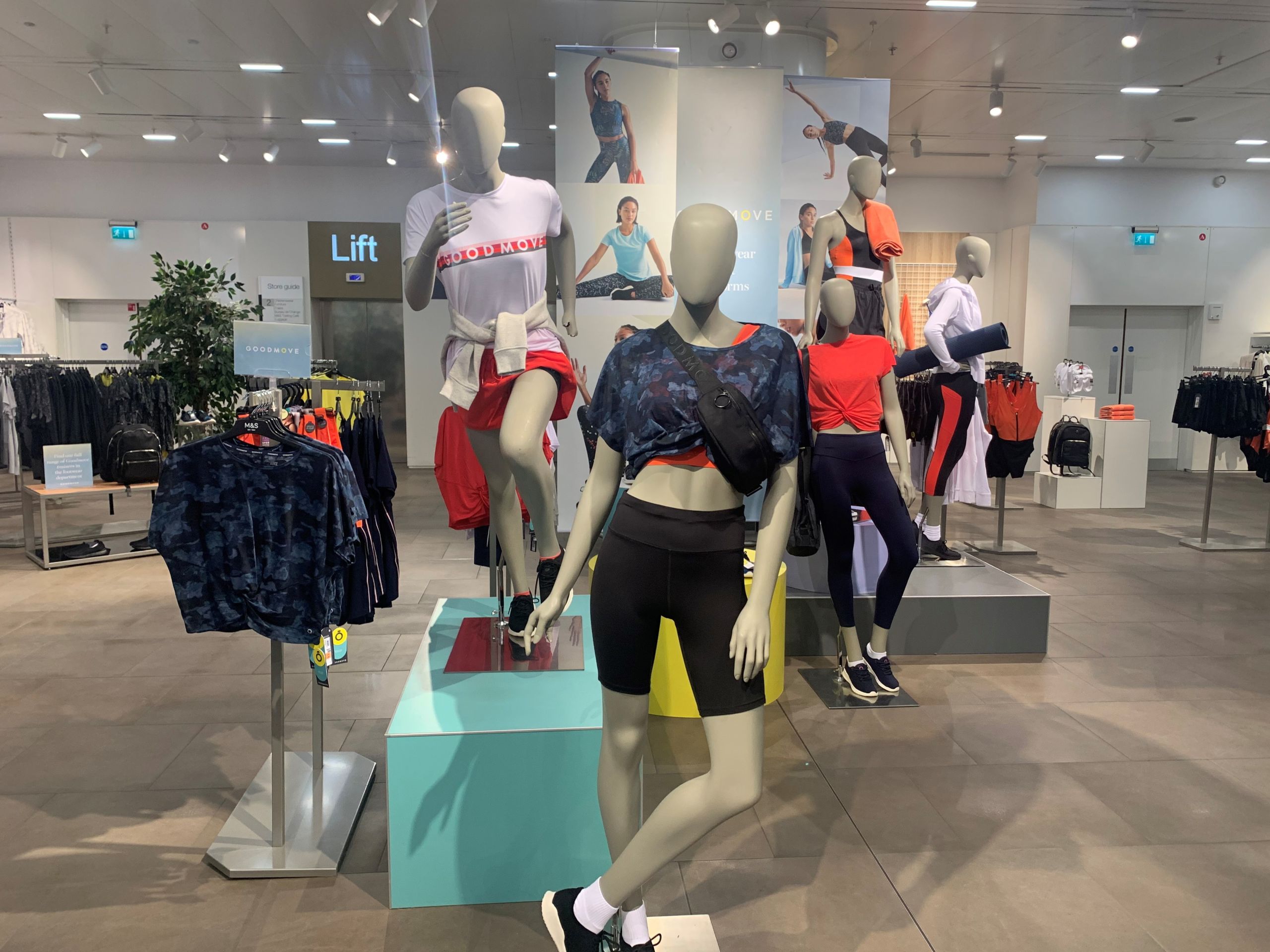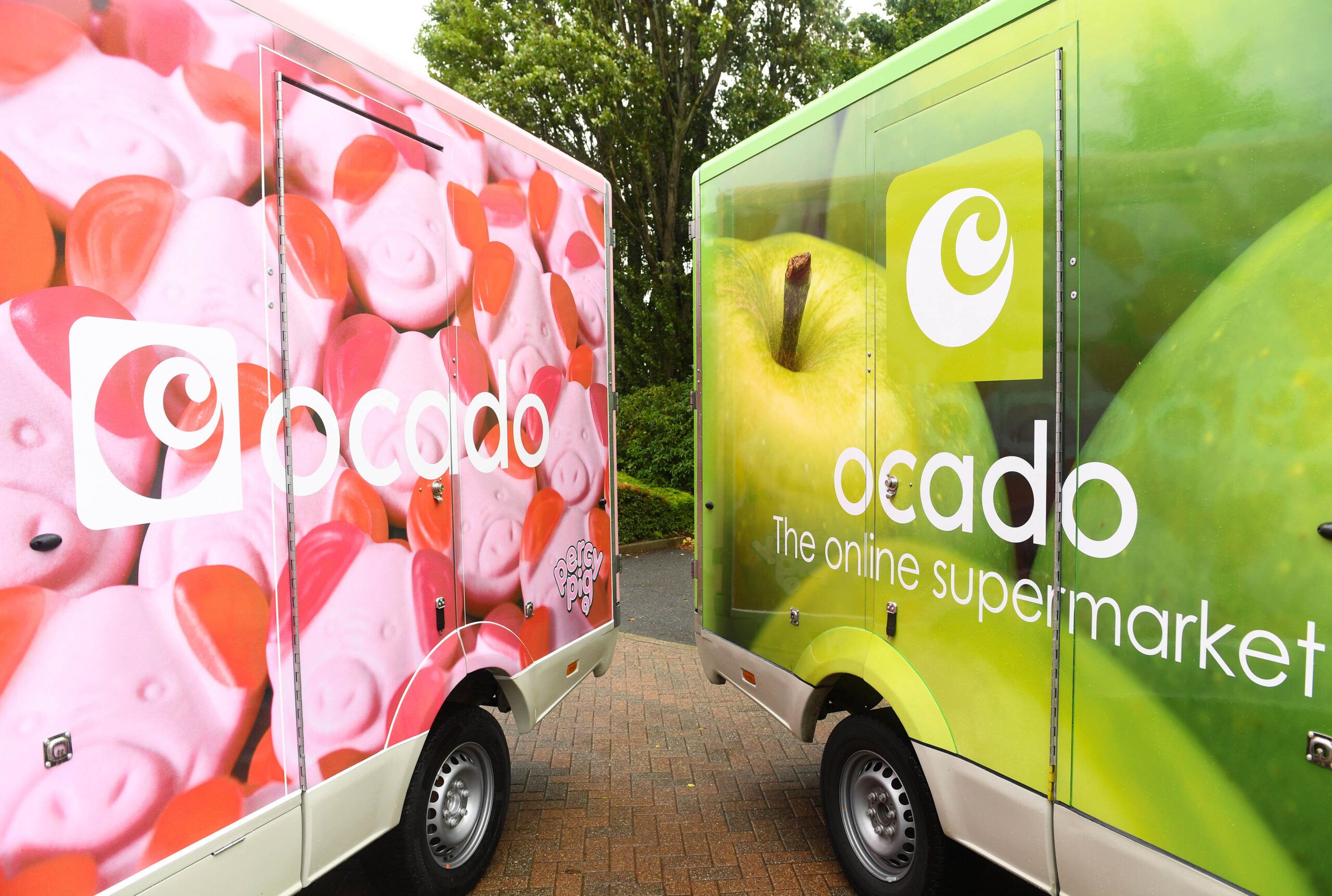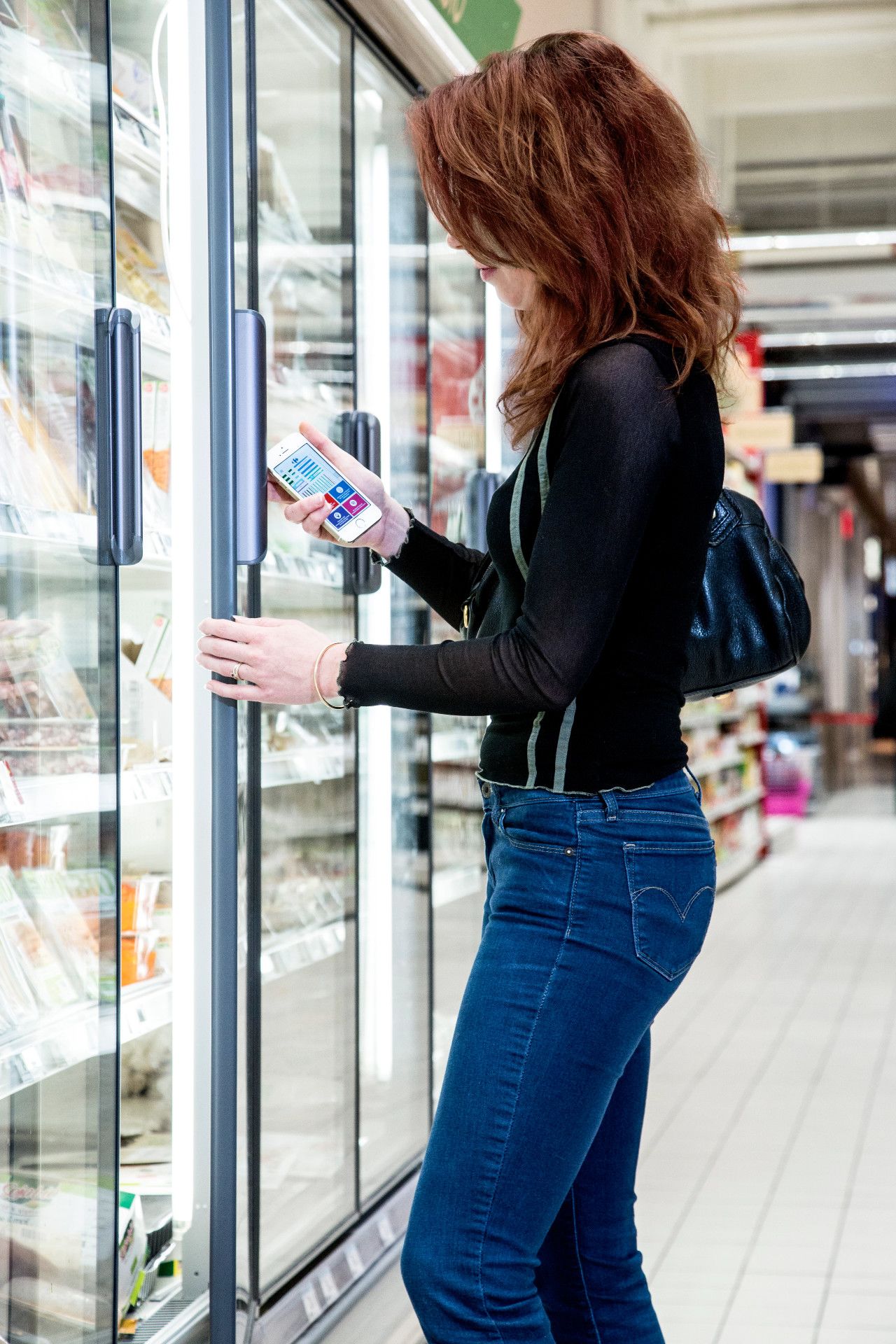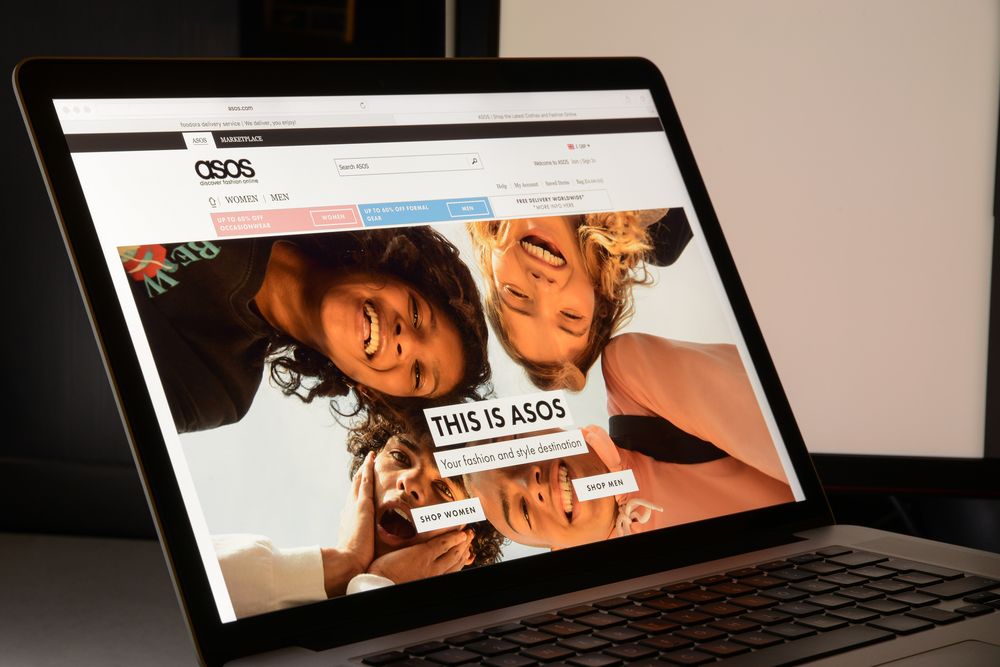 The role of the store
To facilitate this super-quick delivery, the store is taking a more central role in the retail delivery network, acting as a super-local distribution hub.
Many retailers adopted this model while stores were shut during lockdown, and it's an approach that will continue as businesses strive to extract as much value as possible from shops amid declining footfall.
This is how M&S aims to fulfil its same-day ambitions. Chief executive Steve Rowe told The Times: "People think of the store portfolio as being an albatross around our neck, but I don't think it is.  I think we are going to have a multichannel proposition so we can be where our customers want and they can choose how quickly they want it."
"Next-day delivery is a thing of the past – it's now about next-hour delivery," says Cognizant's Paladhi. "The fact is many stores will not be needed post-pandemic and that space can be utilised to fulfil orders. We expect some space to be converted into warehouses, with automation used to enable rapid delivery. Retailers are actively working towards adapting their stores to micro-fulfilment centres, thereby providing them with a competitive advantage over online-only retailers."
However, real-time stock availability data is imperative when fulfilling from store. The ability to track, and therefore sell, inventory wherever it is across the retail estate has been invaluable this year when demand has been so volatile. 
Inditex reaped the rewards of its recent RFID tags deployment across its near-6,000 global stores. This technology, which tracks every single SKU, allowed the retailer to fulfil 46 million online orders worth €1.2bn (£1bn) from store stock last year. This enabled Inditex to clear stock more efficiently than rival fashion retailers and led to inventory levels actually declining 9% year on year at the clothing giant. Gross margin remained broadly flat, as it did not resort to heavy discounting to shift stock.
Sustainable supply chains
Speed is not the main driver for all shoppers. For increasing numbers of eco-conscious shoppers, the sustainability credentials of brands are becoming the critical factor.
"Retailers that want to attract the next generation of customers who care deeply about sustainability are innovating and coming up with new, greener delivery propositions and ways to make their supply chains more transparent," says Paladhi. 
On the delivery front, grocery retailers such as Ocado and Sainsbury's allow eco-conscious shoppers to opt for green delivery slots, which are more fuel efficient as the vehicle is already making a stop in the vicinity. Meanwhile, Amazon allows shoppers to choose an Amazon Day, a dedicated day each week when shoppers receive all their purchases from the marketplace, to minimise the number of journeys made. 
Asos has introduced a tool on its website that allows shoppers to search for items that have sustainable credentials. Termed the "Responsible Edit", the tool selects only products that are made from recycled or sustainable fabrics. US beauty retailer Ulta has similar curation on its website through its "Conscious Beauty" selections.
Some retailers are taking a more high-tech approach to product traceability and using blockchain to give consumers complete transparency over the provenance of what they buy.
The horsemeat scandal that blighted UK retail in 2013 highlighted how little control and knowledge some retailers had of their supply chains. The situation erupted after a plethora of food products sold by retailers – including Tesco, Asda and Aldi – that were labelled as beef were found to be made from significant amounts of horsemeat, unbeknown to the grocers.
Since 2018, food businesses including Carrefour and Nestlé have been part of the IBM Food Trust platform, which makes food traceable throughout the supply chain, from producers to manufacturers and distributors to retailers.
Carrefour, for example, allows shoppers to scan a QR code on selected products to get immediate access to data, including production process, Halal and hygiene certifications, and nutrition information.
Earlier this year, Carrefour expanded its use of blockchain to its Middle East grocery stores and began tracking textiles products using the technology.
Flexibility and resilience
As the global supply chain is stretched by the demand for efficiency, many products are now sourced from far away territories with a limited number of suppliers. In addition, environmental and geopolitical disruptions are increasingly making supply chains more vulnerable. With a global pandemic thrown into the mix, many retailers are reinventing their supply chain strategy to focus on resilience and flexibility alongside efficiency.
Fashion retailers in particular faced a crisis during the pandemic when demand in certain categories was obliterated. 
Formalwear and workwear were rendered redundant, as events were cancelled and employees were forced to work from home. Retailers that operated short lead times were the most protected and could use rich data, which can include their own customer data as well as social media feeds, to identify current trends and pivot production. 
The flexibility in Boohoo's supply chain enabled it to swiftly manufacture more loungewear and nightwear within weeks of lockdown. In turn, the retailer's sales soared 45% in its six months to August 31, 2020.
However, to offload the excess clothing stock that was left in many warehouses, a flexible fulfilment strategy was needed.
Asos boss Nick Beighton explains: "It's about optimising our global stock pool, so if we happen to be out of stock in a particular size in Atlanta in the US and we have it in Barnsley, we will fulfil it. It's about not letting the customer down."
Asos goes further and if it does not have the size or colour a customer wants it will check the stock availability of third-party partners to enable them to fulfil the order.
As retail emerges from the pandemic, predicting where stock is needed will be more challenging than ever as working patterns and social lives remain up in the air. Investing in data capabilities to ensure that stock can be moved to the right place to maximise sales will be key.
Retailers that have invested in technology to interpret customer data rapidly in order to establish early trends and move stock accordingly will be best placed to thrive.
Back to the future: drone deliveries gain traction
Drone deliveries may have been dismissed as a farfetched idea from the mind of Amazon boss Jeff Bezos. However, a not-insignificant 11% of global retailers are "exploring" autonomous vehicles and drones, while 5% are actually piloting them, according to Cognizant's research.
And the success of some of these pilots across retail demonstrates the real potential for this to break into the mainstream.
In May, Royal Mail used a drone to deliver parcels, including essential PPE and Covid tests as well as regular mail, to remote communities on the Scilly Isles.
It also said it would consider introducing the technology across its postal network to help support deliveries in more remote locations.
Tesco has also trialed its own drone service. Launched last year via a partnership with start-up Manna, the grocery giant has been offering the 10,000 residents of Oranmore in Galway, Ireland, living within 2km of its superstore, drone deliveries weighing no more than 2kg. 
The orders, made through the Manna app, are picked by Tesco store colleagues and placed inside the drone, which once above the shoppers' home lowers the order into their garden via a winch.
The feasibility of such services combined with the delivery driver shortage caused by Brexit and Covid-related absences has made the business case for this high-tech fulfilment more compelling.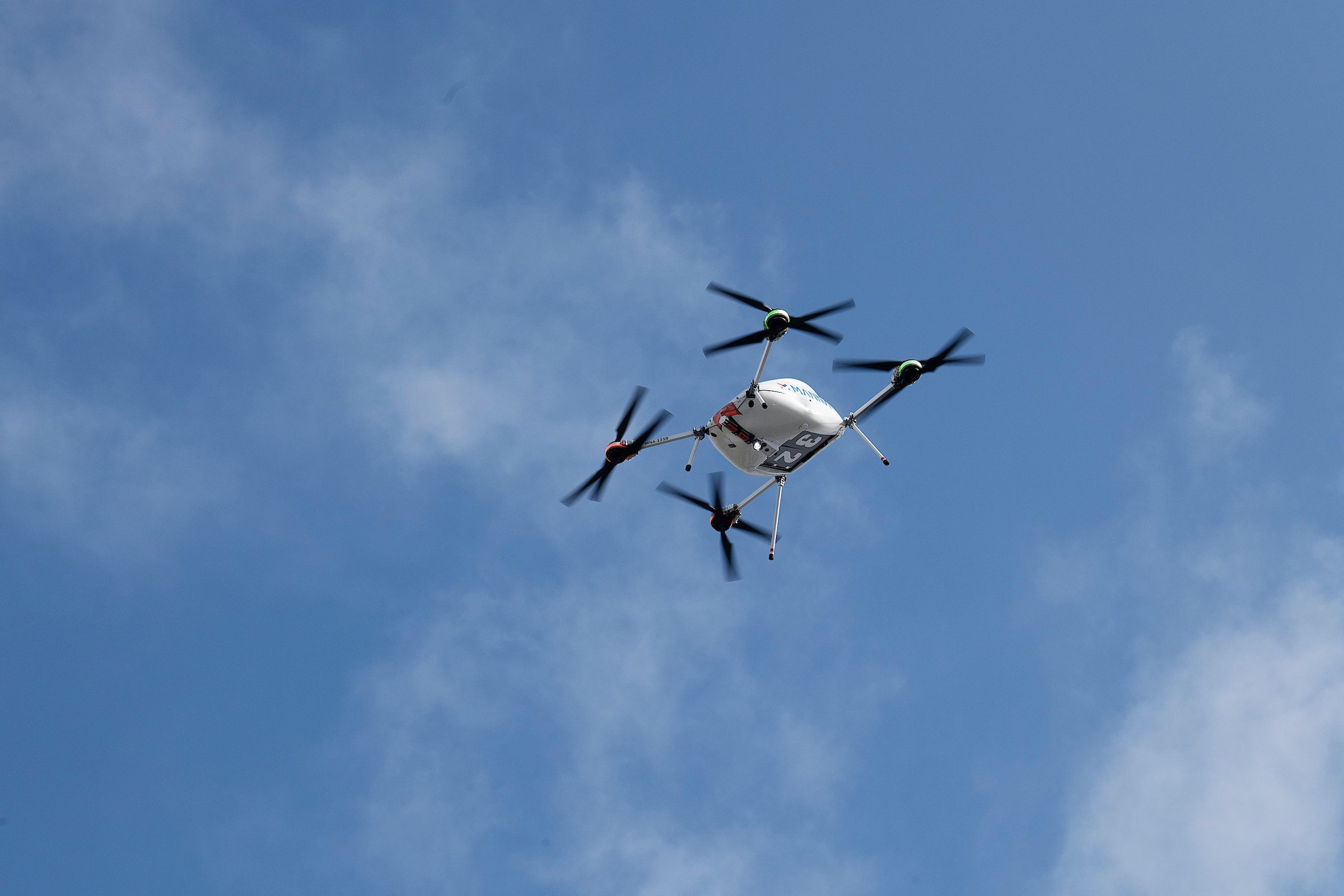 Action Points: Supply chain
1 Make data your ally and take objective decisions based on rich and multidimensional data to predict shopping behaviour and stay close to your customers. A good starting point is creating a single view of customers and products.
2 Design agility and resilience in your organisation to react faster to changes in the macroeconomic environment. Continuous learning is at the centre of this transformation.
3 Make supply chain your competitive advantage rather than a cost header. With digital tools helping retailers stay close to inventory at every node of the supply chain, it can transform your business to be more resilient and self-learning.
4 There is no one-size-fits-all approach and rather than investing large amounts of money for multi-year digital transformation, start small and incrementally build the right solution using digital tools.
5 Focus on investing in a sustainable business. The single goal of shareholder value is changing rapidly with conscious consumers driving the future of retailing.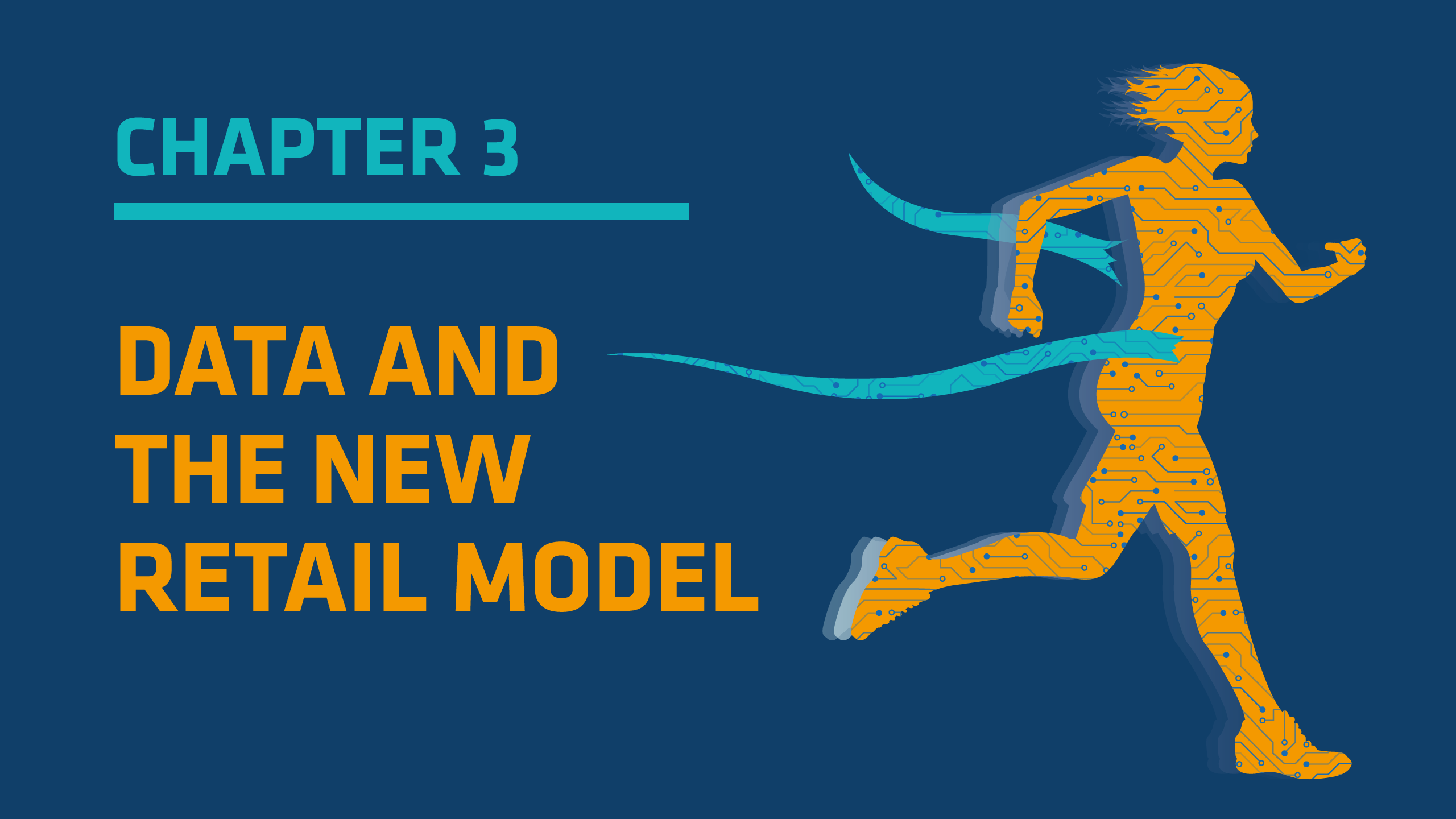 AI, data and decision-making 
As we have learned in the previous two chapters, data quality is pivotal to informed decision-making, whether that is around customer experience, supply chain or any other aspect of a retailer's business. 
Increasingly, consumer-facing businesses are able to collect more and more data, either through the actions of their customers or via third parties. As a result, organisations are able to make enhanced strategic decisions using superior insights, but also faster, in-the-moment, automated 'micro decisions' for individual customers.
It sounds simple. But to enable industry-leading decision-making, businesses first have to get the basics of data modernisation right. They need to ensure their data is of good quality and curated appropriately. They need to have a modern data infrastructure comprising people, processes and technology that is part of a high-performing, secure, cloud-based ecosystem.
Only then can they embrace the power of AI and truly harness digital opportunities, and ultimately survive in today's volatile world.
Data modernisation
There are three strands to data modernisation. 
1 Retailers must store data in the cloud as it provides organisations with the ability to quickly turn on and turn off computer power. This is vital as it means retailers are able to ramp up quickly when they need to and dial down when necessary – thus avoiding extra costs. The alternative would be to buy enough computers to cope with the massive burst of activity – such as a promotional event – then have them hanging around unused until the next Sales event. The cloud offers scalability, which is critical for any agile business. Small proofs-of-concept allow you to test the water, but if they are not designed with scaling in mind they quickly become a white elephant.
2 To ensure it is easy to manage, data must be readily accessible and able to be integrated with other technologies as necessary, including third-party data, with little effort. Amazon founder Jeff Bezos told his employees that all service interfaces must be designed "from the ground up to be externalisable. That is to say, the team must plan and design to be able to expose the interface to developers in the outside world." To highlight the importance of this command, Bezos, in his usual direct style, added: "Anyone who doesn't do this will be fired." The tale underlines how vital it is that businesses ensure their data is easily accessible and that any person, or system, can plug into it.
3 Businesses need to make sure that they can be trusted to hold customer data. With firms placed under ever more scrutiny, data needs to be held securely and adhere to privacy regulations. Furthermore, they must adhere to public expectations around how it will be shared and, increasingly, expectations around the acceptable use of AI. There is a public skepticism of tech, and a suspicion of underlying intentions, so retailers must understand their customers' expectations in the ethical use of data and AI, and be prepared to shift as society's view shifts – which will increasingly be reflected in regulations. "Get this wrong and your brand could be devastated," says Tracy Woods, senior director, head of AI and analytics consulting at Cognizant.
AI and intelligent decision-making
Data is the foundation of good decision-making, but AI lifts this to new levels.
Broadly, when it comes to making decisions, there are three approaches one might take.
Episodic decisioning – human-driven decisions – often involve deep consideration and increasingly human expertise is enhanced with deep data-based insights supporting it.
These decisions rely on evidence of what has gone in the past and future predictions, and in the retail sphere this kind of thinking is often applied to new product launches or shop locations.
Serial decisioning is at the other end of the spectrum. Machine-triggered and automated, this approach is best for continual, iterative 'micro decisions'. In retail, this might be real-time promotions, for example.
There is a third approach that combines the two above, and that is facilitated decisioning. This method is still human-triggered, but also brings in AI for ongoing, sequential decision-making when speed is vital or the volume humanly unmanageable. This could be applied to cross-sell opportunities, demand planning and footfall analysis.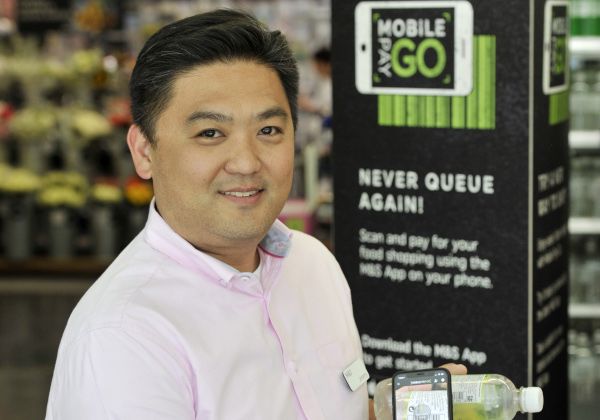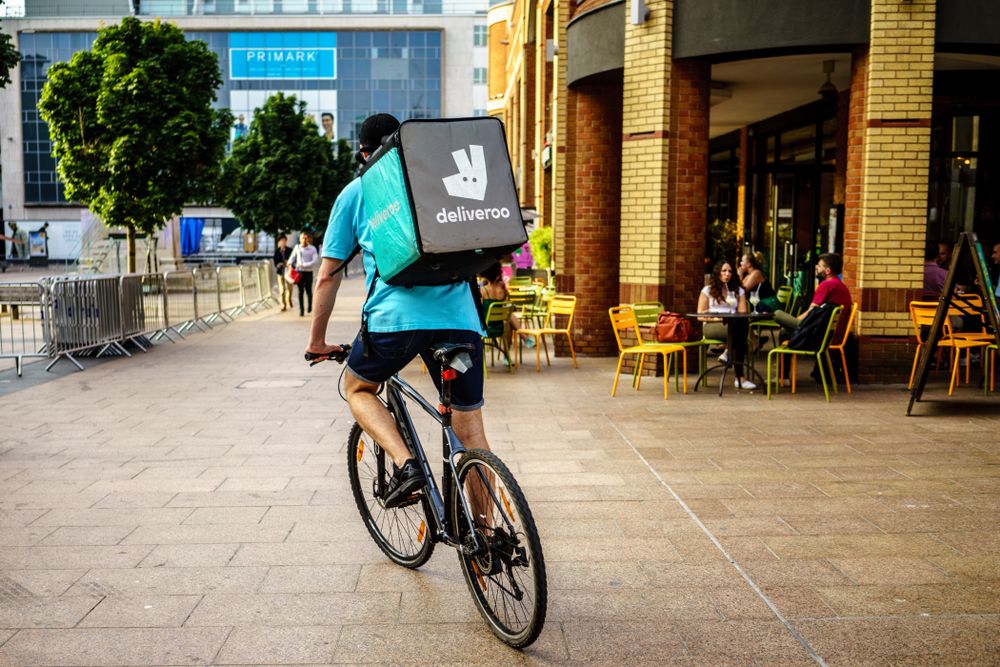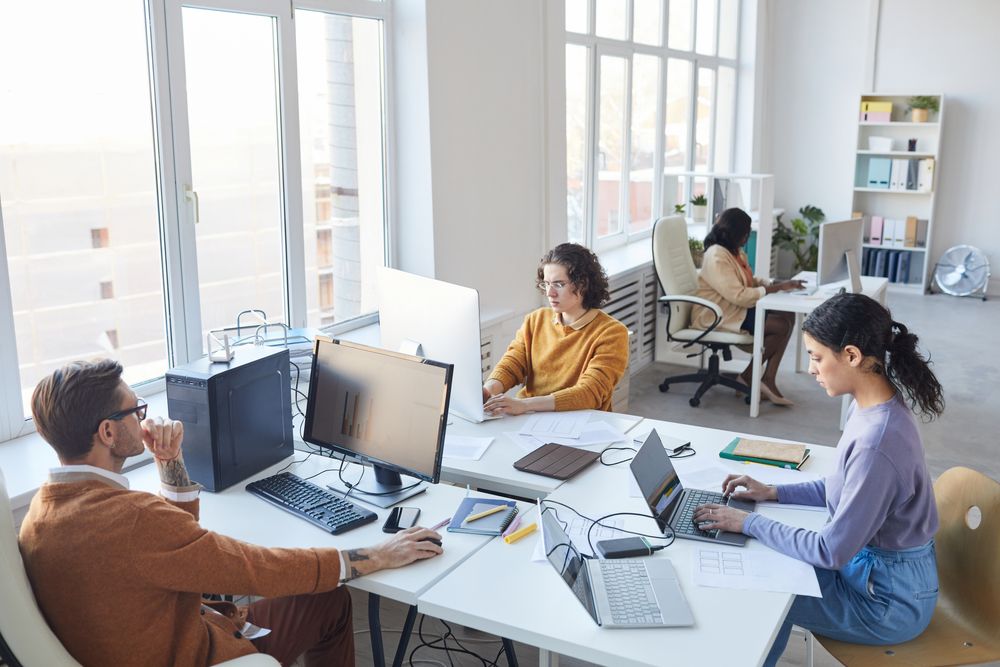 Shifting business models
But positioning a business to better harness data and AI cannot be done overnight.
There is no magic bullet or one-off investment. To embed this new way of working requires shifting entire business models to become data-centric. 
Last year, Marks & Spencer set up a completely new operating model, MS2, to help it put data at the centre of its business. MS2 integrates the online, digital and data teams of the M&S clothing and home division, and aims to make "maximum usage of one of the best customer databases in the UK to drive digital customer engagement and build loyalty".
Tellingly, M&S chair Archie Norman says MS2 will enable the retailer to think and act like a digital pureplay.
Such agile operating models and processes require a shift in culture – one that is necessary to survive, says Woods. 
"You don't know where the world will take you next," she says. "You need to start being comfortable with change, and willing to start without knowing the endpoint in detail."
In their journey to becoming data-centric, organisations must ask themselves what it is they are trying to achieve with this new way of working. What will be the impact? What are the desired outcomes? How far does the company want to go – and where are they planning to be relative to their data-savvy start-up competitors?
Starting small is advisable and, crucially, organisations must ensure new initiatives are scalable and flexible. It is about setting up a new operating model that can shift with the market, whether that is one that has been knocked by Brexit or nearly obliterated by Covid-19.
The human touch
While data and AI are central to the customer proposition, there is little value in either without human intelligence. Retailers and brands need people, such as data scientists and data engineers, for example, who can develop strategies and nurture an emerging skillset of 'data translators' – people who can interpret the data to produce meaningful insights that help inform decision-making and improve the customer experience.
Unfortunately, these people are in short supply. Cognizant's survey found 86% of retailers predict talent shortages and expect the need to ramp up recruitment of workers with analytical skills in particular as the importance of data increases. 
Deliveroo is hiring 400 software engineers, data scientists and designers in the next 12 months to develop its logistics technology. The food delivery company saw its popularity explode in the wake of the pandemic as restaurants closed during lockdowns. 
Meanwhile, last year, M&S created 85 new technology roles, including 70 software engineers.
M&S chief digital and data officer Jeremy Pee says: "M&S has a rich data set – from loyalty card Sparks to M&S.com to M&S Bank – and, in order to thrive in a digital future, we need colleagues who can act upon this insight and put data at the heart of everything we do."
But the whole business, not just data teams, needs to embrace new ways of working and become data-savvy. As Tracy Woods, senior director, head of AI and analytics consulting at Cognizant, puts it: "Everybody in an organisation, from the top to the bottom, needs to become data literate."
M&S is upskilling staff across its business to help them become more comfortable working with data. The Beam Academy, which is led by its digital and data team, has hosted more than 100 business-wide events and more than 22,000 employees participated in its hackathon.
Investing in the training and tools to educate and empower employees can make sure entire companies, rather than a select few, use data to understand the customer and adapt to their ever-changing needs.
However, it is not just about looking inwards at your own people. When adopting a data-centric approach, retailers must not lose sight of the customer. "Don't step too fast or too far," says Woods. "Do what your customers and employees feel comfortable with. Ensure you are bringing them with you."
Action Points: Unlocking the value of data
1 Create the framework within which to start small but grow, with the confidence you are able to scale and be flexible as the business demand dictates.
2 Take people – customers and employees – with you. Build confidence in your data and AI projects.
3 When it comes to choosing which tech to back, retailers must bear in mind that technology changes and evolves. Choosing a partner and cloud provider that can help navigate through the choices is vital.
4 Have the customer as your guiding principle – this will help focus your investments on the most valuable areas, win business buy-in and provide a true north as you navigate the increasingly complex narrative of ethical use of data and AI.
FOUR NEXT STEPS
The past 18 months may have been the most volatile in retail's history. However, they have also been most fruitful in terms of innovation and adaptation.
To ensure your business remains fit for purpose in the post-pandemic landscape, start your transformation journey with small and incremental changes in the following areas.
1 Scour customer data to establish new shopping behaviours. This is changing fast and businesses must keep up with how customers want to interact or risk becoming obsolete.
2 React quickly, abandon unduly lengthy procurement processes and empower employees and partners to develop and implement speedy solutions.
3 Invest in building a single view of the customer. This will help you to truly understand your customer and enable you to serve them effectively.
4 Ensure you have visibility of your stock within your supply chain. Fulfilment remains a key battleground, and retailers will need to ensure their stock is in the right place to maximise sales.
Partner viewpoint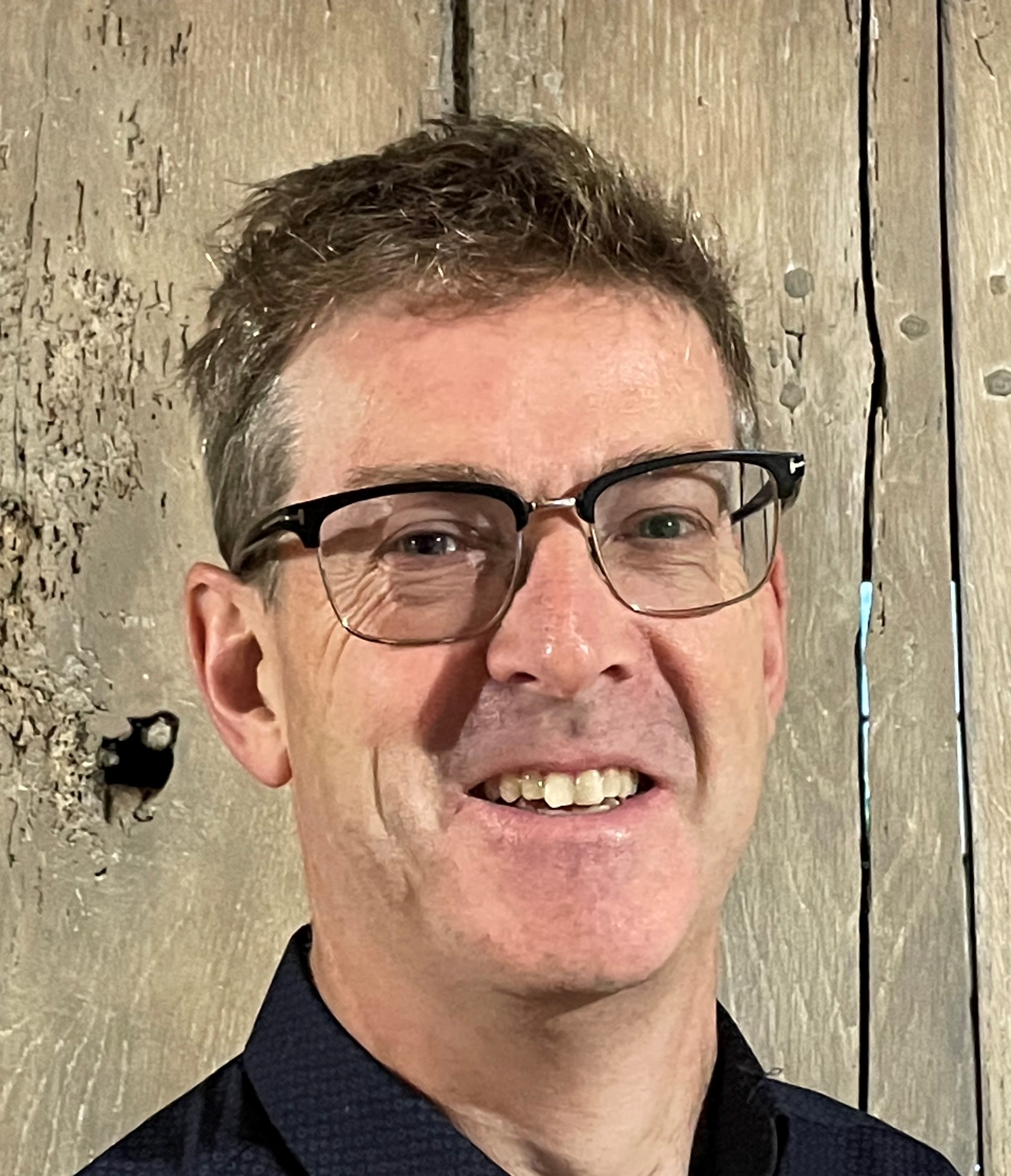 Phil Matthews, head of retail, Cognizant UK
"Innovation is the only way to win" – Steve Jobs
This report takes its inspiration from Steve Jobs quote. His brilliant use of technology as a powerful source of innovation changed the way we live and made Apple the most valuable company on the planet. The rate of technological change and its 'ripples in the pond' impact upon ever-increasing areas of our lives provides unprecedented opportunities for innovation.   
Looked at through the lenses of CX, supply chain and data we have examined how retailers are using technology to innovate and provide pointers on how you can get ahead in the race by building deeper and more valuable relationships with your customers.
"CXM = the art and science of coaxing lifetime loyalty from daily transactions" – Steve Curtin
Covid provided a huge boost to online, retailers responded with a plethora of innovations such as the use of AR/VR to enrich customers' experience and provide more of the benefits of an in-store visit. Lockdown also brought home the important social role that 'going shopping' provides beyond mere acquisition.  
In-store retail also innovated with greater numbers working with 'just walk out' formats, as well as real-time, in-store personalised offers, direct to customers' mobiles. The net effect has been a powerful and exciting convergence, creating a hybrid shopping experience. 
"It's not the organisations that are competing... it's the supply chains" – Wael Safwat
The criticality of this less visible part of retail has been powerfully illustrated by the recent HGV driver and CO2 shortages. Supply chains were severely tested during the pandemic and tech solutions, including enhanced data models, AI and ML, are supporting the greater focus on resilience and flexibility alongside efficiency. 
Sustainability and traceability are fast becoming key factors in customers' buying decisions and brands that fall short are being punished. Blockchain is one way retailers are providing the transparency and assurance customers want.
Last-mile fulfilment cost is driving innovation with an increasing number of retailers experimenting with drones and driverless technologies.  
"Without data, you are just another person with an opinion" – W. Edwards Deming
The 'alchemy' of capturing data, converting it into information and refining it into insight and ultimately innovation, is the critical ingredient for success in the 'race'. However, for many retailers it can appear to be a remote and decades-long quest for a digital philosopher's stone. 
We hope this report has provided you with practical guidance on how as a retail business you can move forward, creating a roadmap to take you from data modernisation through to the scalable deployment of AI/ML. 
Contact us
Phil Matthews – Head of Retail, Cognizant
Prem Roy Paladhi – Industry Digital Solutions Practice Lead UKI & CE, Cognizant
Tracy Woods – Head of Artificial Intelligence Consulting, Cognizant
The Great Innovation
Race
Smart investments
powering retail agility
In partnership with Cognizant

Content lead: Nicola Harrison, head of commercial content Retail Week
Sales lead: Caroline Londono, business development director 
Writer: Gemma Goldfingle
Production: Joel Barrick, Stephen Eddie, Emily Kearns, Laura Reid