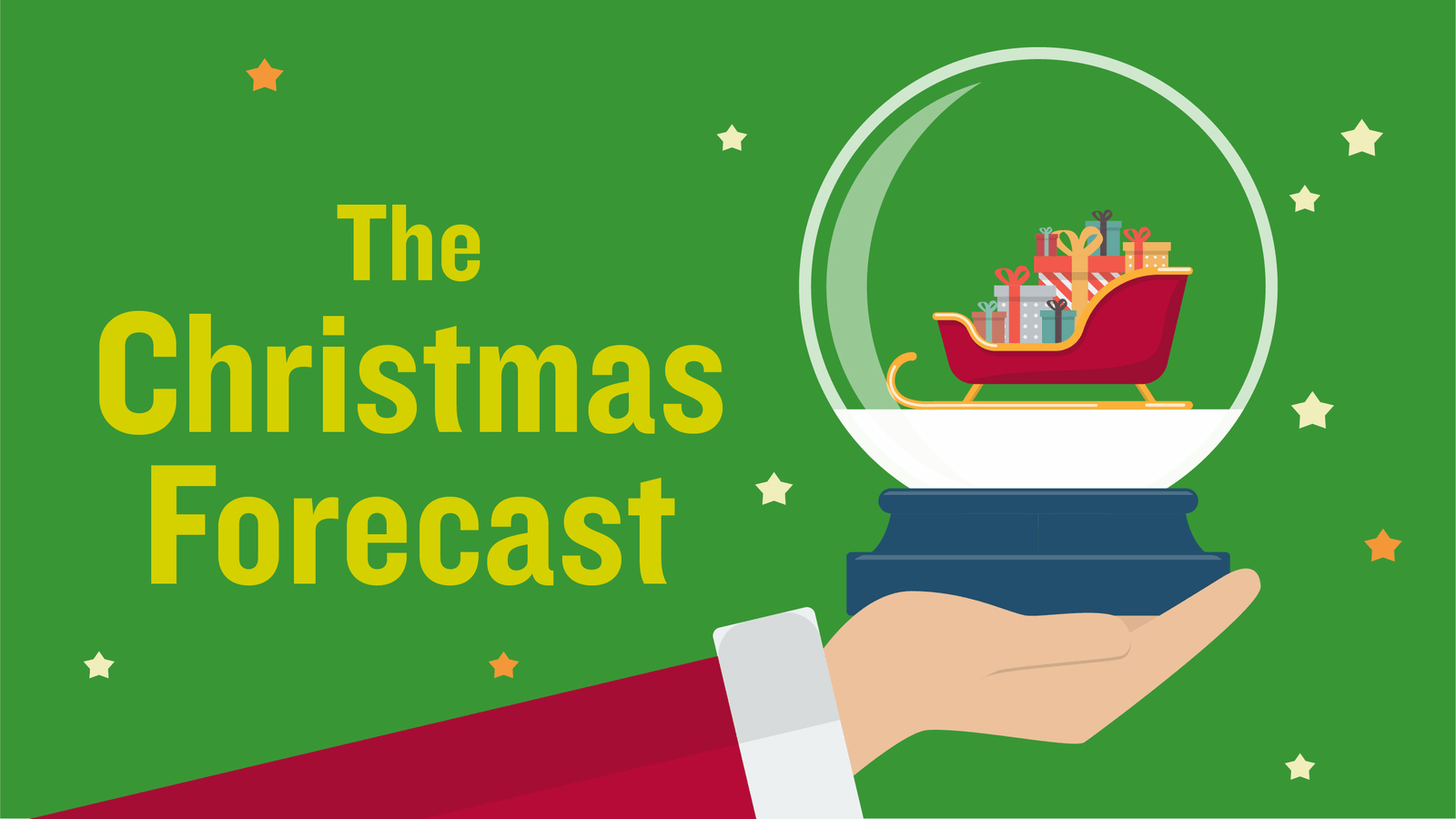 The outlook for a festive season like no other
Last Christmas, much of the UK was in a pandemic-enforced lockdown and people across the country were restricted from seeing loved ones or heading to the shops. It was a festive period like no other before it.
Assuming the UK's vaccine-powered recovery is a success and there is no need for further lockdowns, Christmas 2021 – and the golden quarter of shopping that builds up to it – will map out very differently.
It is the perfect time to assess consumer sentiment and forecast how Christmas sales will play out
With pent-up consumer demand and savings for those in secure employment, and what will hopefully be widespread post-pandemic positivity, this Christmas has the potential to be a second consecutive unprecedented peak trading period – but, this time, for different reasons.
The industry always has one eye on the golden quarter. It is the time of year when most retailers make a huge chunk of their annual sales and, as such, deserves meticulous planning. The summer months mark the arrival of 'Christmas in July' when many businesses ramp up their festive plans and start revealing their holiday ranges.
It makes it the perfect time to assess consumer sentiment and forecast how Christmas sales will play out throughout the final quarter of the year.
What will be the balance between online and physical retail, considering the former's popularity during the pandemic? What sectors will be in demand? And what can retailers expect from consumer shopping habits?
In what is an uncertain time for retail, this report, produced working with Board, ChannelAdvisor and PwC, answers those questions. The Christmas Forecast provides predictions and analysis for total retail sales in the fourth quarter, as well as sales forecasts by sector. We also predict online penetration and compare all data with 2020 and, importantly, 2019 – bringing some clarity to what lies ahead.
The data behind The Christmas Forecast
This report incorporates exclusive data from independent research consultancy Retail Economics, including forecast data for Q4 2021 and comparison data for Q4 2020 and Q4 2019.
Comparisons made throughout this report will refer to 2019 and 2020 – 2019 to give an overall picture of how 2021 will compare against the more traditional shopping peak and 2020 (predominantly in chapter two) to highlight how retailers can plan for Christmas this year against last.
Winning strategies
Retail Week has determined the five key strategies all retailers should focus on in 2021 and beyond in order to succeed in a market transformed by technology and shifting consumer attitudes.
Winning strategies in this report
Brand relevance and evolution
✔
Agility and partnerships
✔
CX
✔
Innovation and investment
✔
Culture and purpose
✔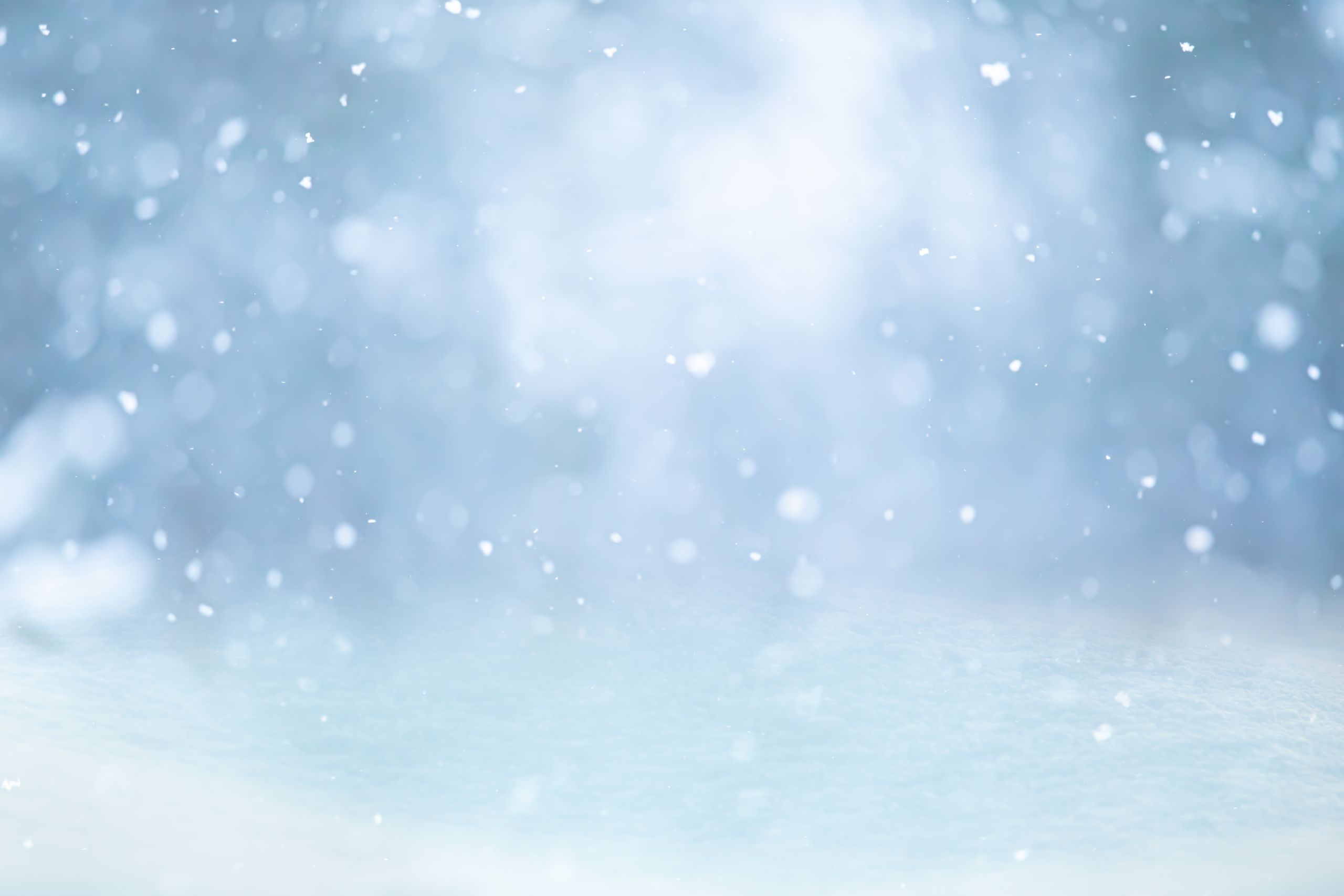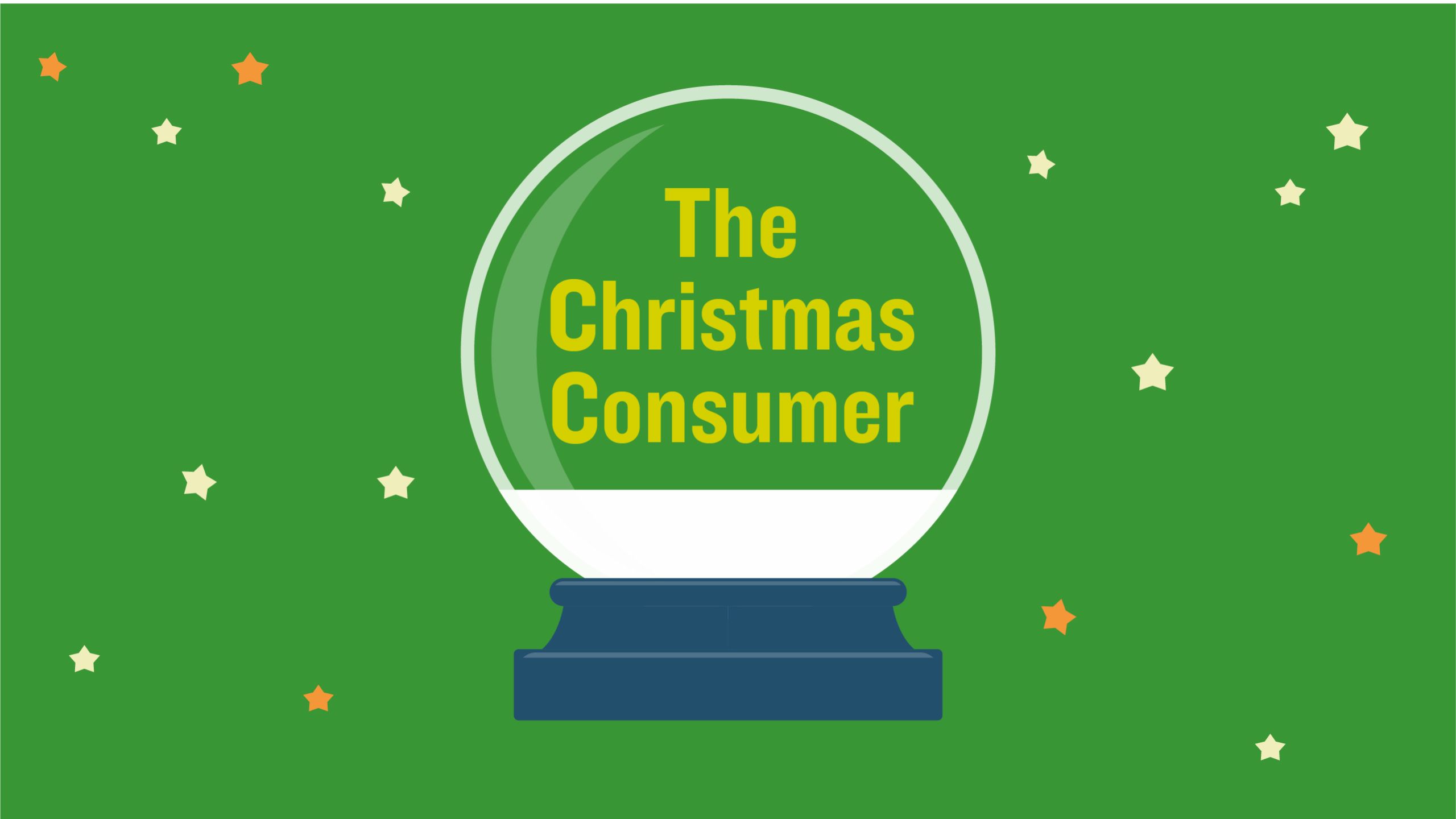 Consumer confidence is on the rise after the Covid-19 pandemic caused sentiment to plummet in 2020 and there are some encouraging signs in terms of consumers' willingness to spend as society reopens.
This bodes well for retailers as they reach the mid-part of the year and plans for the all-important Christmas trading period start to accelerate, but some sectors are expected to perform better than others.
Modest year-on-year growth in non-food sales is expected this golden quarter
Analysts talking to Retail Week assume the UK will not have any further lockdowns, the successful rollout of the vaccine will continue and other pandemic restrictions will have eased – and, if that is the case, there is much to be positive about.
The Retail Week data indicated that modest year-on-year growth in non-food sales (0.5%) is expected over the fourth quarter. Retail Economics chief executive Richard Lim predicts a "considerably more upbeat Christmas picture across key non-food categories" such as apparel, health and beauty, and toys and games.
The shape of Christmas changed dramatically last year as shopping was pulled forward, with October recording the strongest year-on-year sales growth for six years. It is expected that consumer fears surrounding product availability and delivery delays, which caused this sales pattern, will have waned by this golden quarter.
In the absence of lockdowns, and following significant online infrastructure investment by retailers, Retail Week's data shows that sales will revert to pre-pandemic patterns, with retailers experiencing two peaks in Q4 trading – one at the end of November sparked by Black Friday and another in the week before Christmas.
Overall, a slight drop in retail sales is predicted this Christmas. This is largely attributed to an anticipated fall in food sales, with grocers and food and beverage retailers expected to find it hard to compete with 2020 levels, when food sales escalated in light of the closure of hospitality and leisure premises.
Longer-term comparisons are favourable, though. The Retail Week data predicts total retail sales in Q4 2021 will be up 1.8% compared with Q4 2019. Non-food is expected to jump 1.7%, driven by toys and games and a more buoyant homeware and furniture sector.
The main driving force behind this is that people are spending more time at home compared with 2019, resulting in consumers looking to improve their domestic environments or making their own entertainment – two trends that are expected to have longevity, even though hospitality and leisure facilities are likely to challenge for people's spend again as the year progresses. As chapter two shows, this bodes well for toys and games and other home-based categories, while fashion faces more obstacles to growth.
'A much better December than last year'
PwC, which has been tracking consumer confidence since before the global financial crisis in 2008, suggests that public sentiment is moving towards positive territory after a significant drop in 2020.
In the golden quarter and the run-up to Christmas last year, consumer confidence levels stood at -26 and are now at +10 – "the highest level since we started the Consumer Sentiment Index," notes PwC UK leader of industry for consumer markets Lisa Hooker.
This increase comes despite the enforced delay to the easing of all restrictions announced by the government in June.
"It's fantastic to see consumer sentiment remain buoyant as we begin to emerge from the pandemic and as lockdown restrictions continue to ease. The record-high levels of optimism we saw in the spring have been sustained, with only some category spending intentions waning slightly as people adopt a more measured approach to spending," she says.
Hooker adds that "the high levels of consumer confidence across all age categories appear to be driven by the success of the vaccination rollout".
These findings should make for a much better December than last year. However, Hooker adds a note of caution.
"Consumer optimism here must be balanced against the impact of any remaining restrictions in place and the tapering of government financial support, which may see some demographics struggle disproportionately," she says.
"There is a potential for the wealth divide to be exaggerated by the continued use of zero-hours contracts, the end of the furlough scheme and increased interest rates.
"Perhaps, more importantly, and despite high sentiment levels, consumers now have increased choice over where to spend and what to spend on as all restrictions are lifted. Retailers and operators will still have to work hard to persuade consumers to spend with them this Christmas."
Moving parts
As society and the economy reopen after the pandemic, there are a lot of moving parts, which makes it challenging but not impossible to predict golden-quarter spending.
Both Hooker and Lim believe the impact will be felt unevenly across different demographics and age groups, as well as regionally.
There are proven links between consumer spending on the hospitality and leisure industry and spending in retail stores, so the success of the former will play a role in retail's success in 2021.
There are two schools of thought on which way this will pan out in the final quarter. On one hand, experts are predicting that footfall will decline, while others are forecasting an increase.
"The nervousness will play on people's minds, so footfall will be down from two years ago," says Lim, though he acknowledges that less densely attended sites, such as sit-down restaurants, should do better than bar venues.
Hooker says that where consumers spend depends a lot on the wider restrictions on leisure and travel: "Hospitality helps footfall and drives a reason to spend in categories like apparel but if you're spending on a holiday then you might not be spending on a sofa."
Springboard, a consultancy that measures footfall in retail destinations across the UK, is confident that shopping centres will experience an upturn in traffic this golden quarter because of the mix of leisure and shopping they provide.
"As we move towards Christmas, shopping centres seem to see bigger increases than high streets because they have the concentration of large stores," says Springboard marketing and insights director Diane Wehrle.
"The newer centres have great dining, too. Shopping centres will come into their own because they weren't available last year – they lay on great events and they are going to go big on decorations."
This will pull people in during 2021 because consumers were starved of this "sensory experience" last year, Wehrle adds.
Springboard's data shows that since lockdown measures started to lift from April 12 and non-essential shops reopened, footfall has been steady at best, following an initial leap.
Retail parks have remained robust, as they did at the height of the pandemic, and shopping centre footfall is gradually on the rise, which bodes well for peak trading season.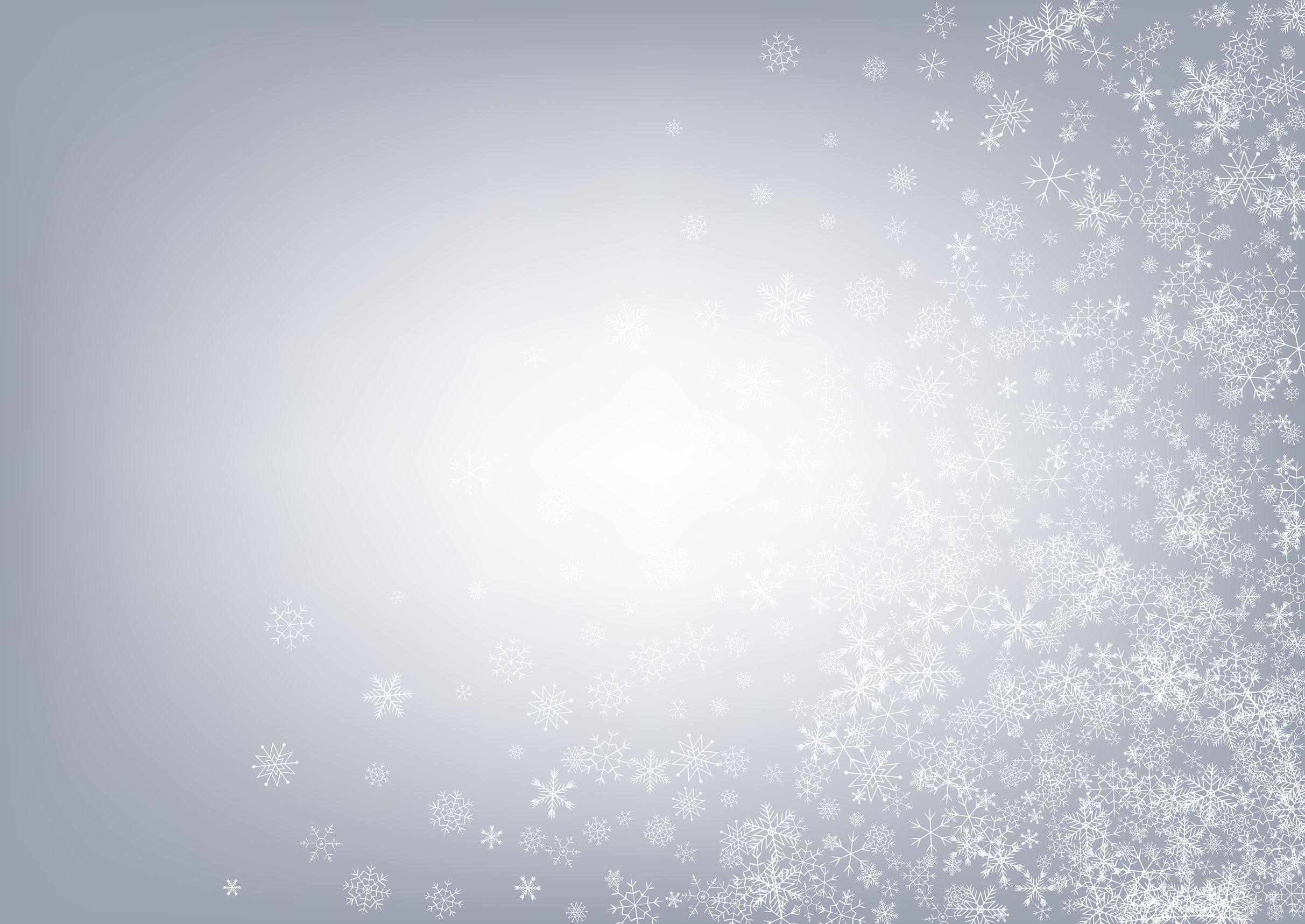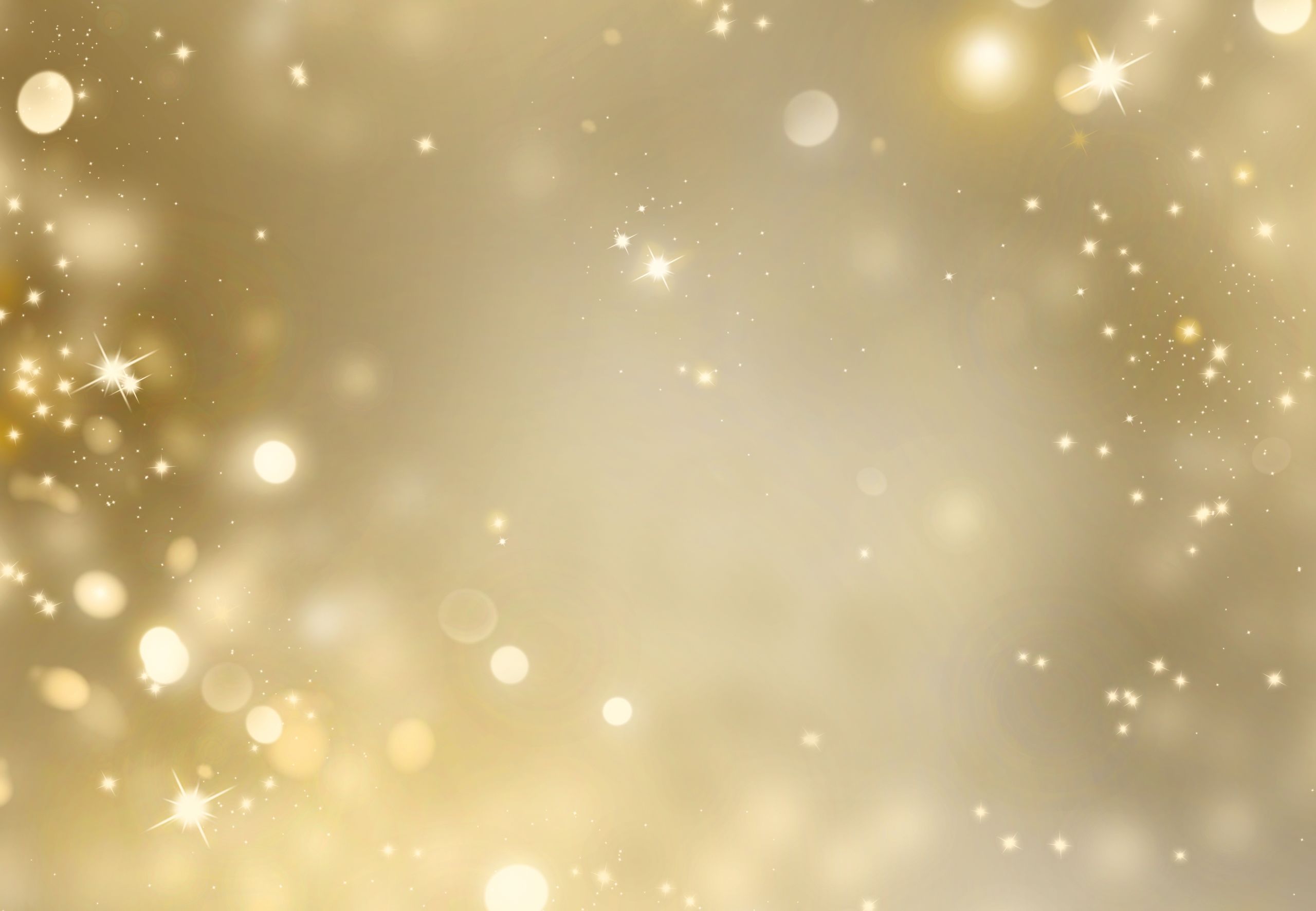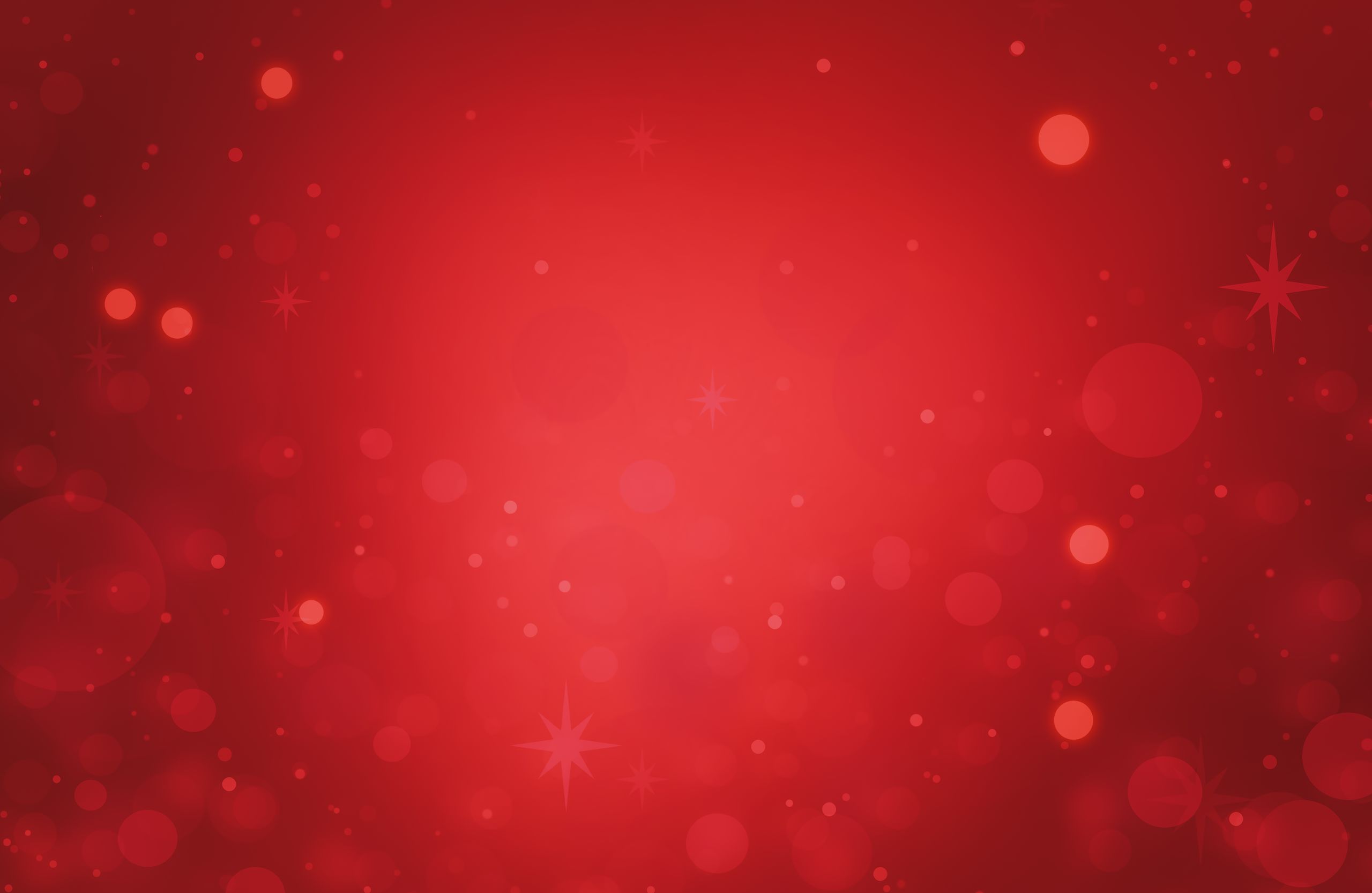 How will ecommerce fare this Christmas?
The general consensus within the industry is that online will retain a bigger percentage of total retail sales than it did before the pandemic, with ecommerce surpassing a third of total sales in November 2020, January 2021 and February 2021, according to the Office for National Statistics.
According to our data, the forecast for the online penetration rate in Q4 2021 is 29.3%. This would be a slight dip on Q4 2020's 31.9%, but, to put this into context, would represent a significant rise on 2019's 20.8%.
Judith McCandless, head of retail at decision-making platform Board International, says to minimise friction this Christmas period, business strategies have to be multichannel.
"Ensuring consumers have a seamless experience both on- and offline is key, catering for both the high street and sofa shoppers," she says.
"A joined-up multichannel approach will not only have a positive impact leading up to the golden quarter but provide a consistent brand experience, which will no doubt result in customers returning in the new year."
Furthermore, despite stores reopening, 44% of consumers plan to shop online as much as they did when stores were closed, according to Retail Week research released in June.
Central to achieving a successful multichannel approach are tie-ups and looking to new platforms and marketplaces. Vladi Shlesman, managing director EMEA of ecommerce software company ChannelAdvisor, says: "Alongside the big marketplace players, we're seeing an increasing number of customers flocking to emerging channels.
"We've seen particular strength on the 'long tail' of marketplaces – sites like Zalando, Newegg and over a hundred other channels. These marketplaces have recorded a huge rise in spending on their platforms, according to our data, and some of them have maintained 100% year-on-year growth from April through November last year."
Shlesman says now is the right time for retailers to assess their marketplace strategy, with Christmas on the horizon: "If you're only selling on one or two marketplaces, it could mean you're potentially leaving money on the table, which could go straight into the pockets of competing brands."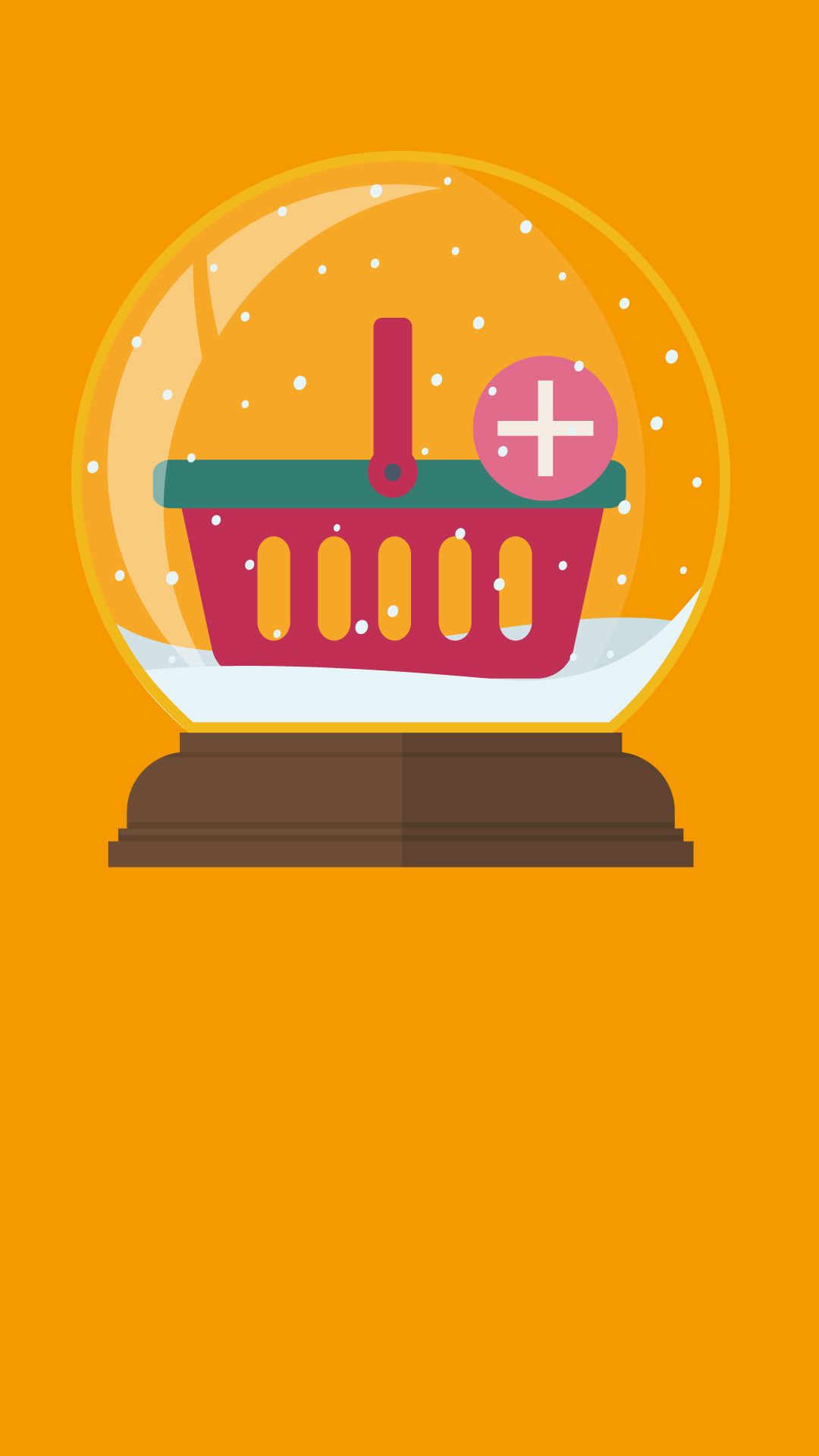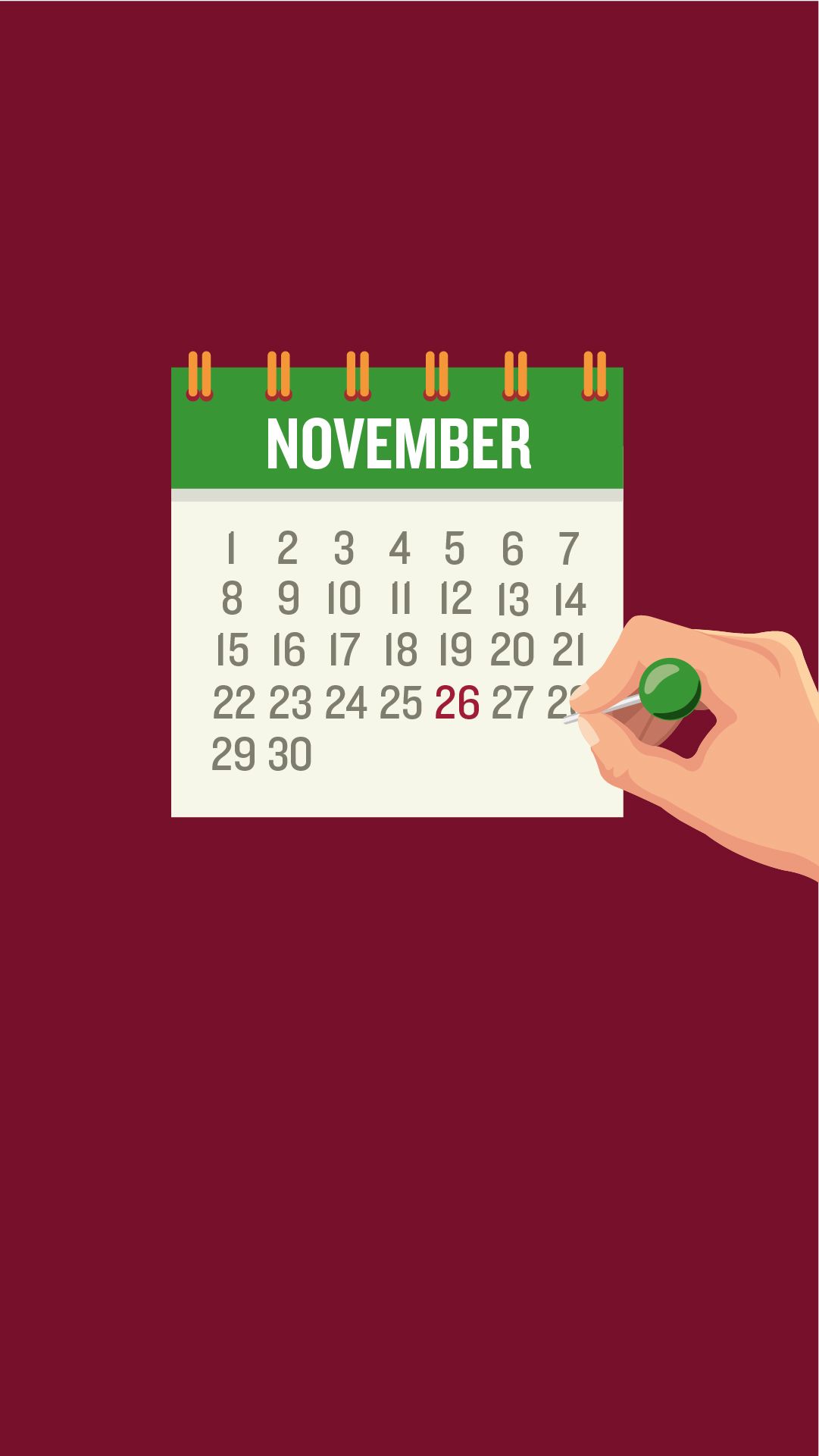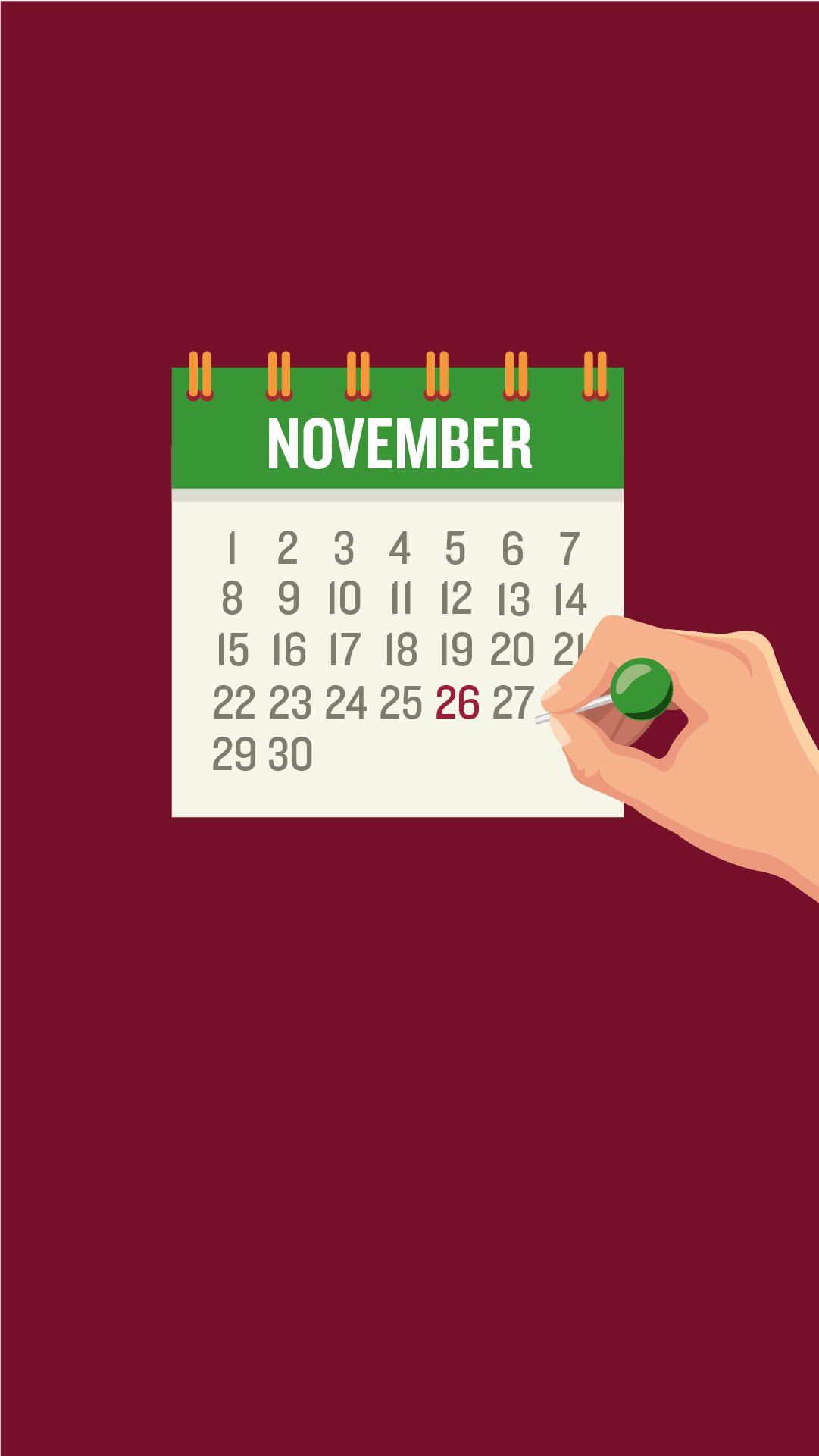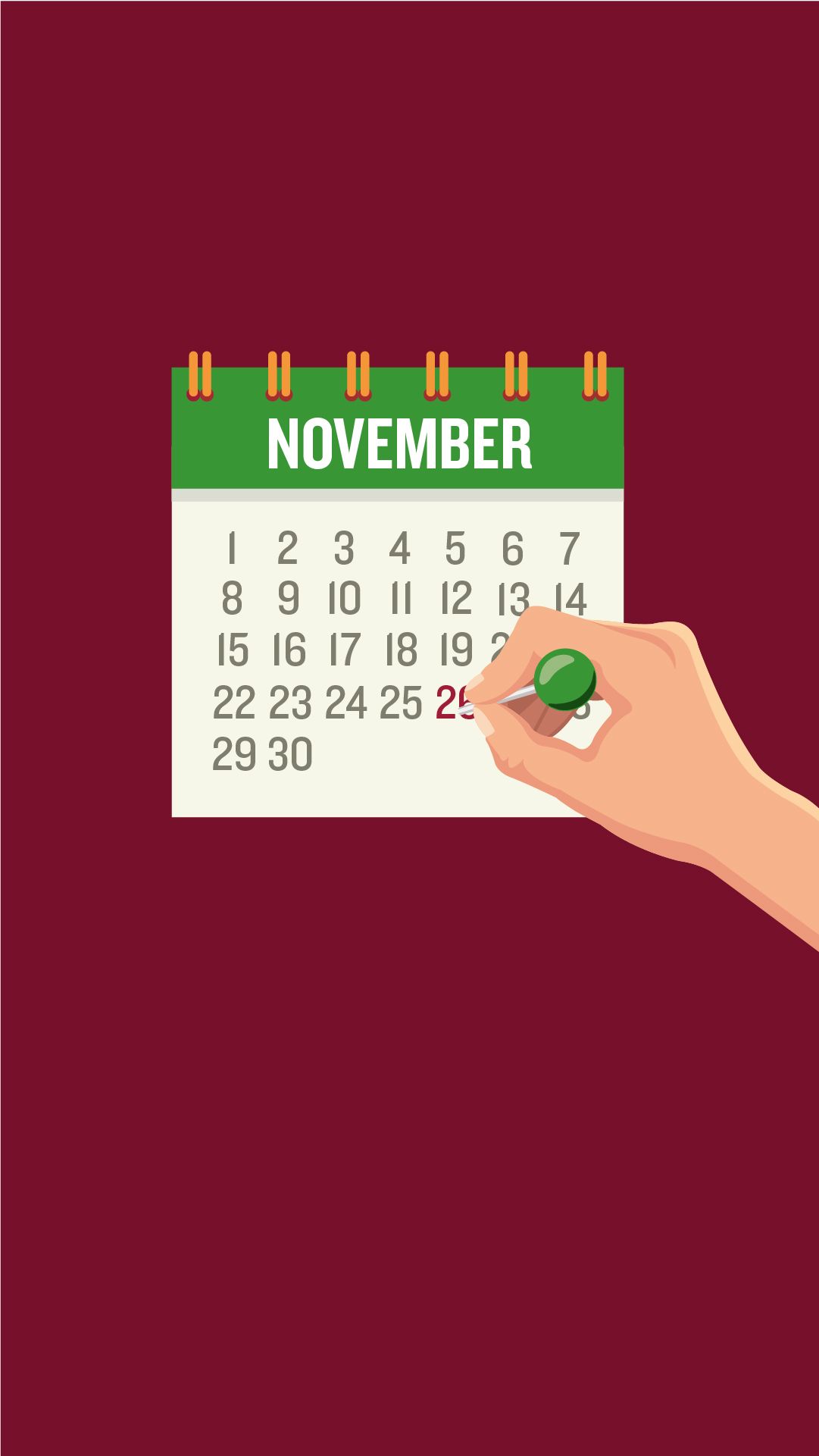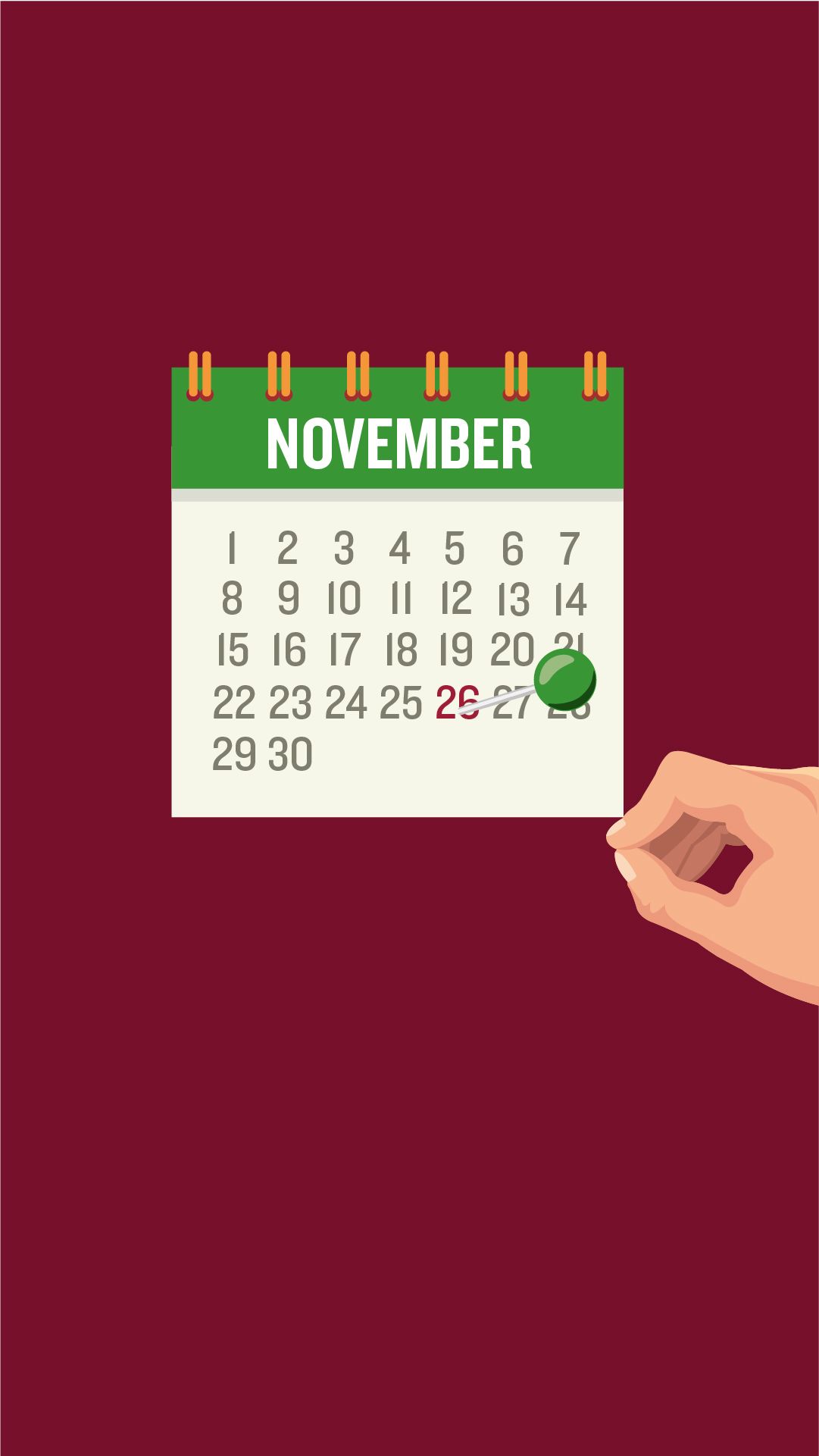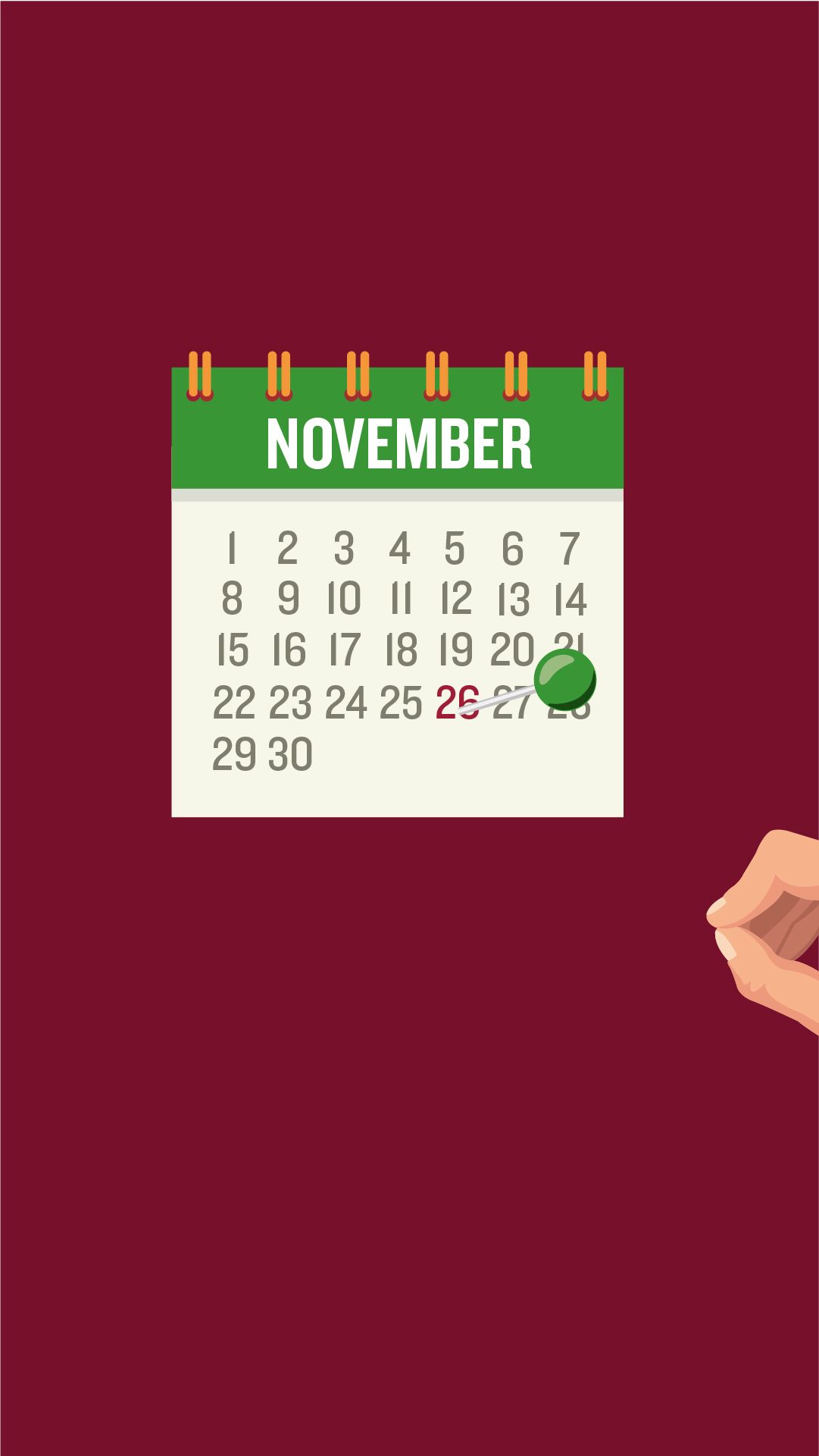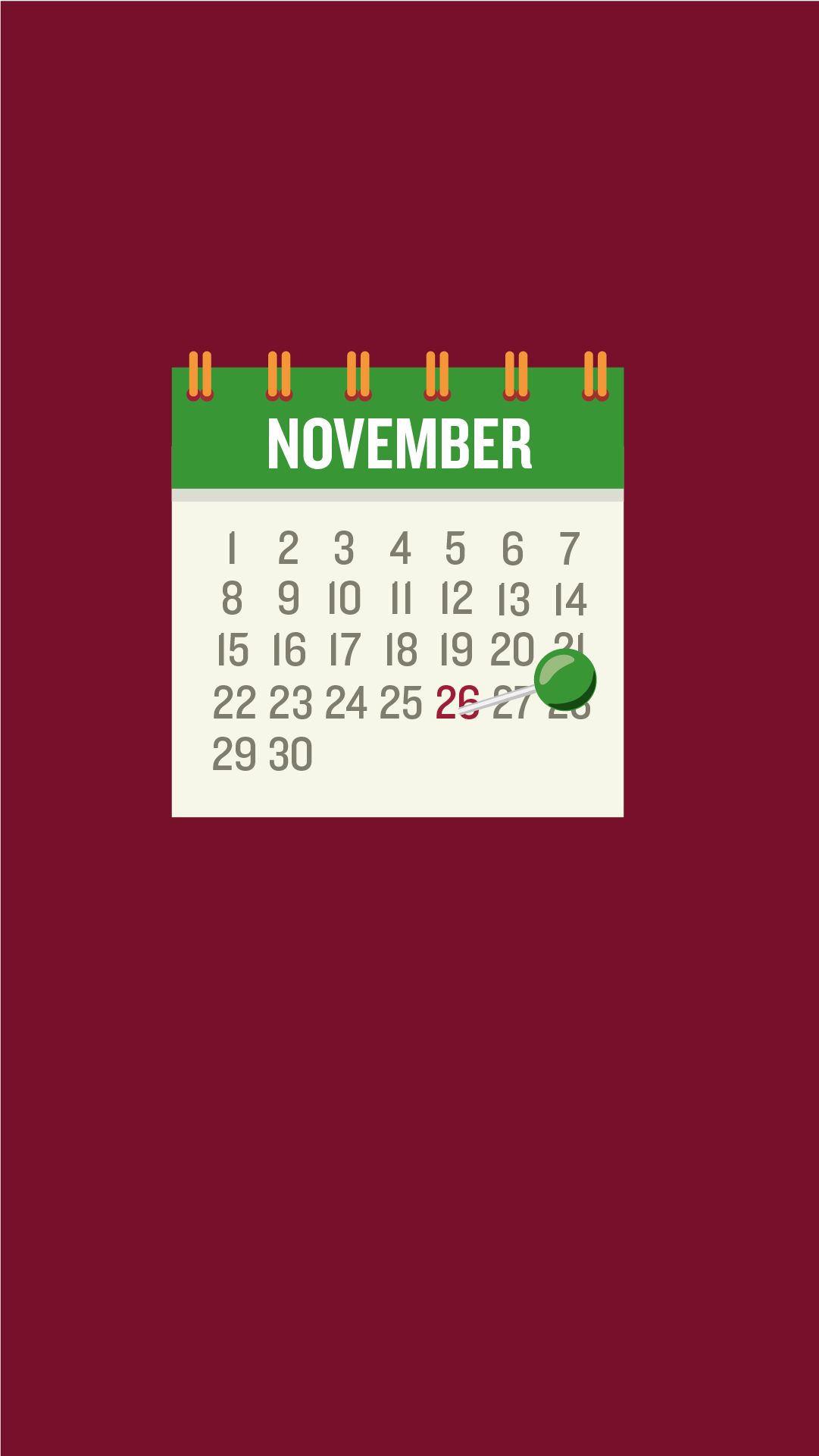 Christmas Sales: The shape of things to come?
Black Friday is a post-Thanksgiving holiday shopping event that originated in the US, but it has spread from American shores and is now an annual part of the international retail calendar. It has become increasingly influential in the UK over the last decade.

Its position at the end of November – this year it falls on November 26 – means it has helped to change the shape of festive trading, which was traditionally concentrated in December, building up week by week.

Black Friday has been the event that has distorted the traditional Christmas Sales and this year is expected to be no different. Consumers are still likely to be shopping earlier – the main factor being Black Friday.
October 2021 may not be as busy as it was a year earlier, when many consumers pulled forward their festive shopping due to fear of supply issues, but it is becoming a more prominent month for Christmas shopping in the long term. And Black Friday is no longer just a day – it has moved from a weekend of deals to a week-long Sales period, including Cyber Monday – and in 2020 it was more of a month of special offers as retailers tactically spread demand.
Last year, Amazon started promoting Black Friday in October, stretching the event out even further. Golden-quarter spending "will be more compressed than last year, but more spread out than what we would have seen over the last five years as an average", predicts Lim.

The Very Group's managing director for retail, Sam Perkins, thinks annual events will play "a bigger role in buying behaviour this year" because so many people missed out on these celebrations in 2020. If his crystal ball is correct, that could mean several peaks in trading during the last three months of the year, considering events such as Halloween and Bonfire Night fall on that time.

"Black Friday events will again arrive sooner and be longer than ever before, and we expect customers to start their Christmas shopping even earlier this year," Perkins says.
"Our aim is to manage demand and availability throughout the Black Friday and Christmas period, driving a consistent flow of orders, rather than dramatic spikes in buying. This approach benefits our operation and our customers."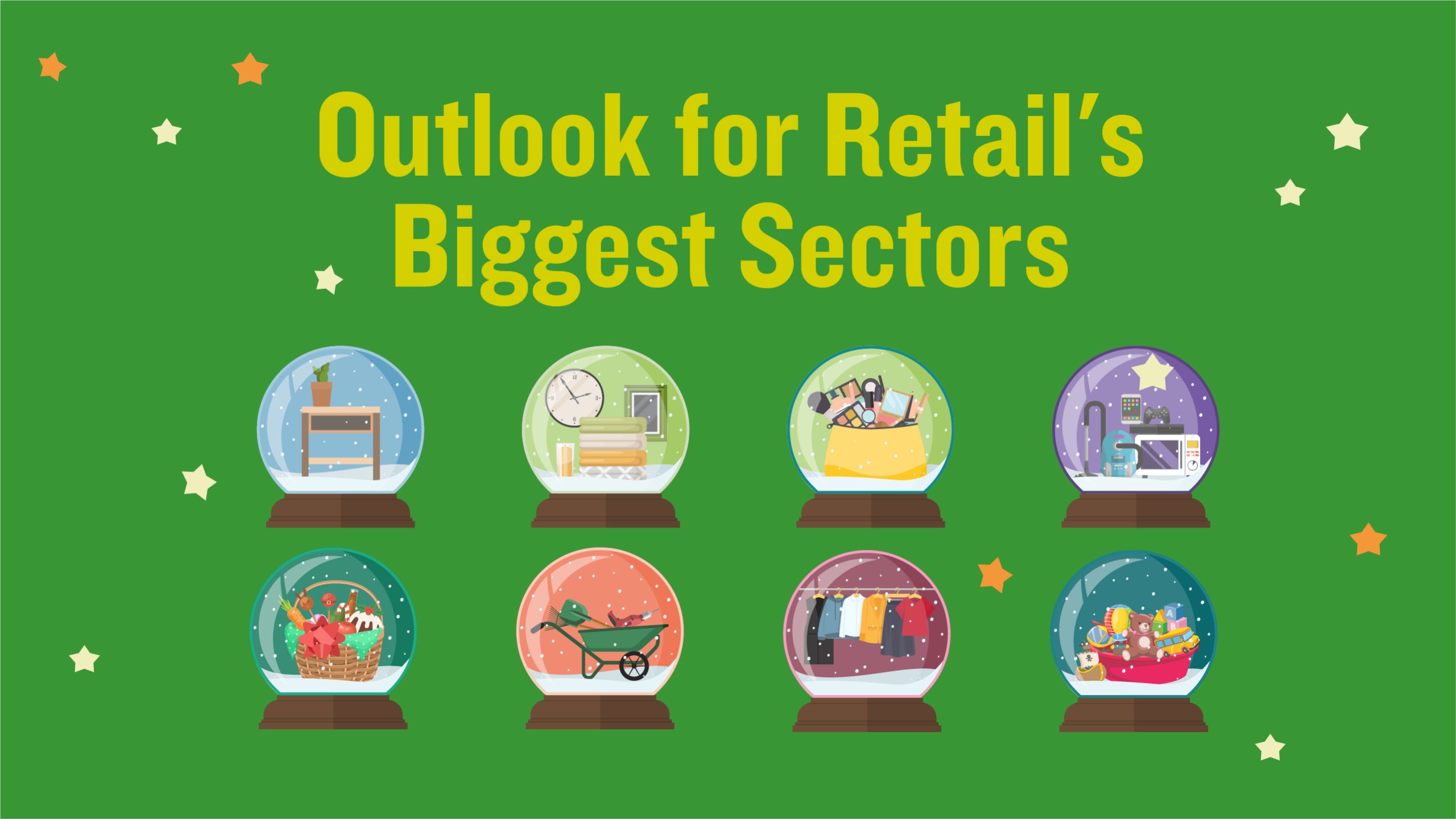 There will be a big peak period ahead for several sectors. Toys and games, fashion, and health and beauty retailers are set for a bounce based on a combination of pent-up demand from last year and a continuation of pandemic trends.
Retail Week has forecast Christmas sales performance by category, revealing which product areas retailers should be placing their bets on.
⬇
Food and grocery
Food and grocery sales are expected to decline 5.8% year on year in the fourth quarter of 2021, according to our data.
The national lockdown in November 2020 and a tier system put in place across England led to the closure of bars, restaurants and hospitality for a number of weeks in Q4, which helped to drive sales at supermarkets, farm shops and convenience stores.
These factors make it tough for 2021's golden quarter to match last year, with a rebalancing of expenditure towards eating out as hospitality finds itself open for business. Given we were in unprecedented times last year as we approached lockdown, it is difficult to interpret the numbers.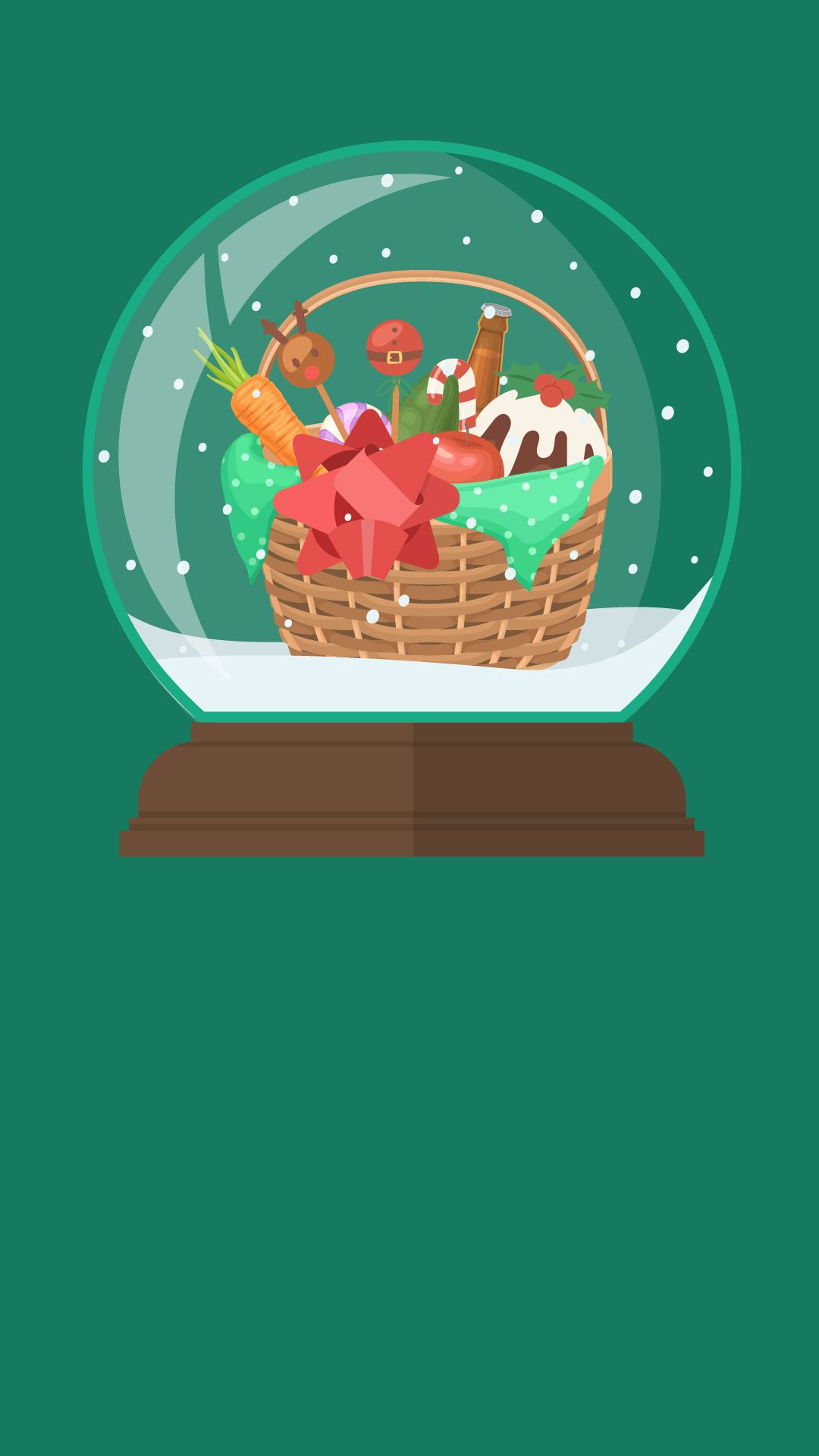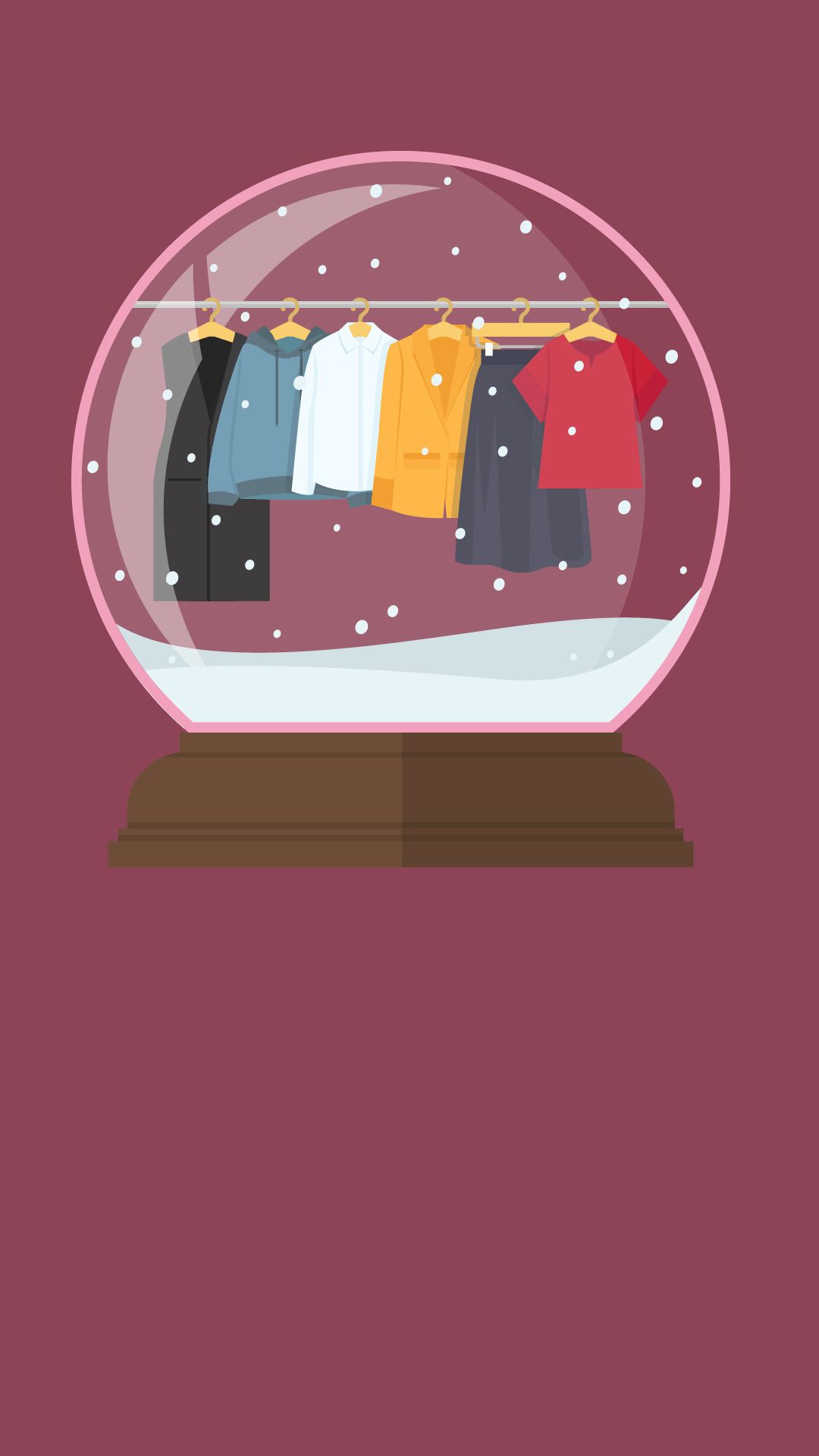 ⬆
Fashion
Clothing and footwear sales are expected to rise by a significant 10.7% on last year's golden quarter, but this comes after an annus horribilis for the sector in 2020, when the majority of outlets were deemed non-essential and had to close.
Last year's cancelled holidays, restrictions around socialising and the explosion in working from home decimated demand for new outfits, and, as PwC director of retail strategy Kien Tan says: "Hospitality and holidays are good for fashion. If restrictions are taken away on July 19, we've had a year of not buying new clothes and going out, so that will help some categories."
Our data shows that, as households and businesses approach the Christmas season, there will be significantly more social interactions in the shape of festive parties and celebrations, and that will boost demand for new outfits. However, while this might help formalwear sales, the expected gradual and phased return to the office may mean sales of traditional work attire do not bounce back as strongly.
A two-year comparison highlights apparel's decline as a sector in recent years, with golden quarter 2021 sales set to be down 7.5% on the same period in 2019.
The pandemic has accelerated the trend towards more home-working while simultaneously stimulating nervousness among consumers about going out into busy locations. Such a scenario spells difficulties for formalwear.
Tan says: "A lot of capacity has been taken out of the market with much mid-market fashion disappearing or going online completely.
"It doesn't necessarily mean it's bad for those [fashion retailers] left – if they're doing a good job, people will want to go there."
Boohoo Group and Asos are the obvious anomalies in the sector, both ranking in the top six of Retail Week's Christmas trading table in 2020 and taking significant market share throughout the year. Between them, they have acquired much of the mid-market fashion sector recently, including absorbing most of Arcadia's brands following its collapse.
⬇
Electricals
The electricals sector enjoyed a boost in sales growth throughout 2020 as businesses adapted to working from home and many households were required to switch to home-schooling, fuelling demand for IT equipment and digital devices.
Online electricals retailer AO.com topped Retail Week's 2020 Christmas trading table. Sales jumped 67% year on year in the three months to December 31, 2020, which highlights both the rising fortunes of the sector generally and the move to online shopping in electricals.
This creates a challenging comparison for the sector in 2021.
We expect golden-quarter electricals sales to decline 1.9%, partly because of the unprecedented nature of last year but also because last November coincided with the launch of the PlayStation5 and the Xbox Series X, which were very popular.
Perkins says Very.co.uk experienced "record levels of traffic" when the consoles launched, showing the importance of optimising trading and marketing activity during such product events.
According to our data, the delayed Euro 2020 championship and Tokyo Olympics will pull forward some purchasing of large-screen TVs into the summer at the expense of Christmas.
However, elevated savings rates for many consumers in the UK will help to support sales of the latest gadgets into the festive season.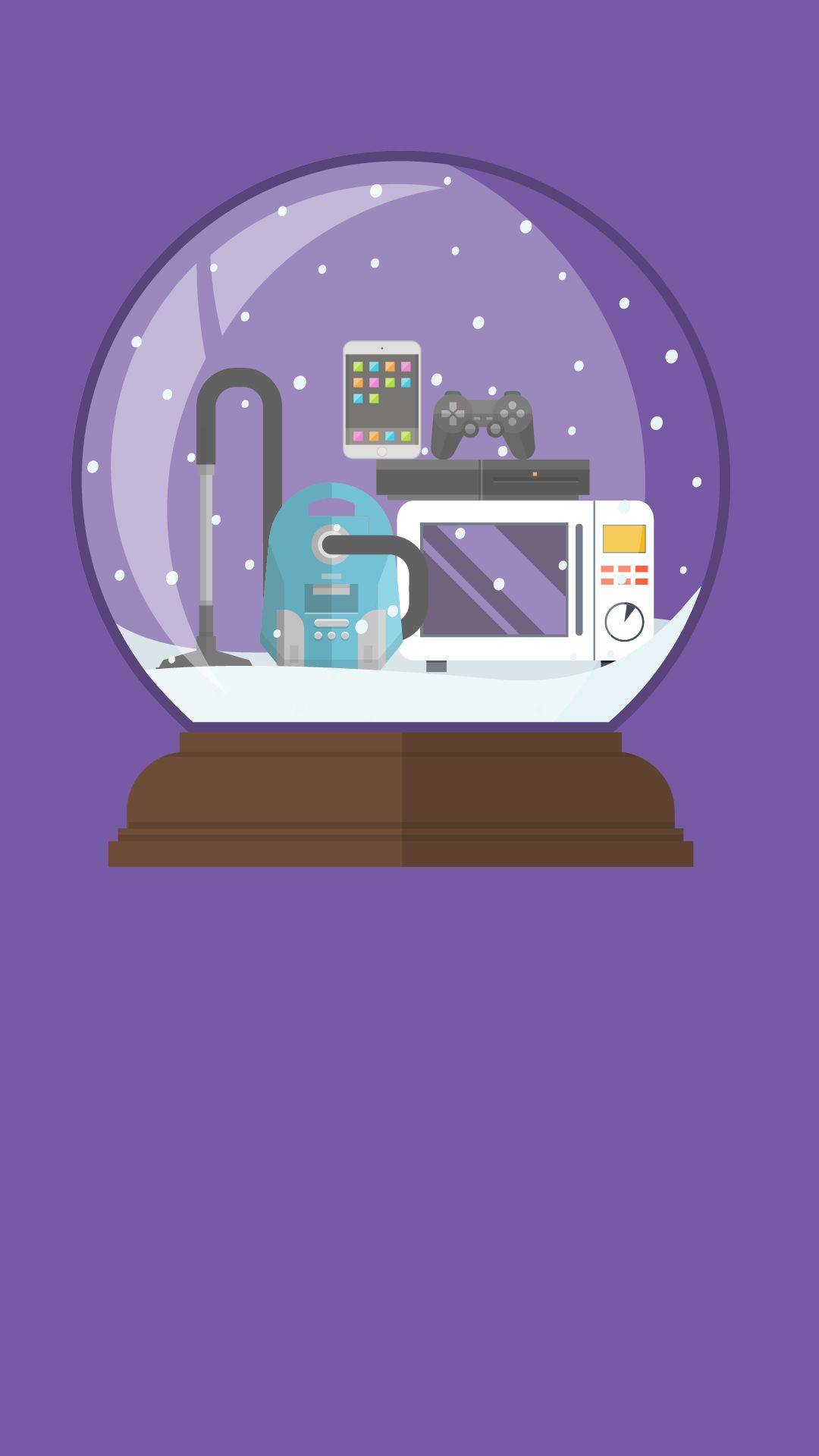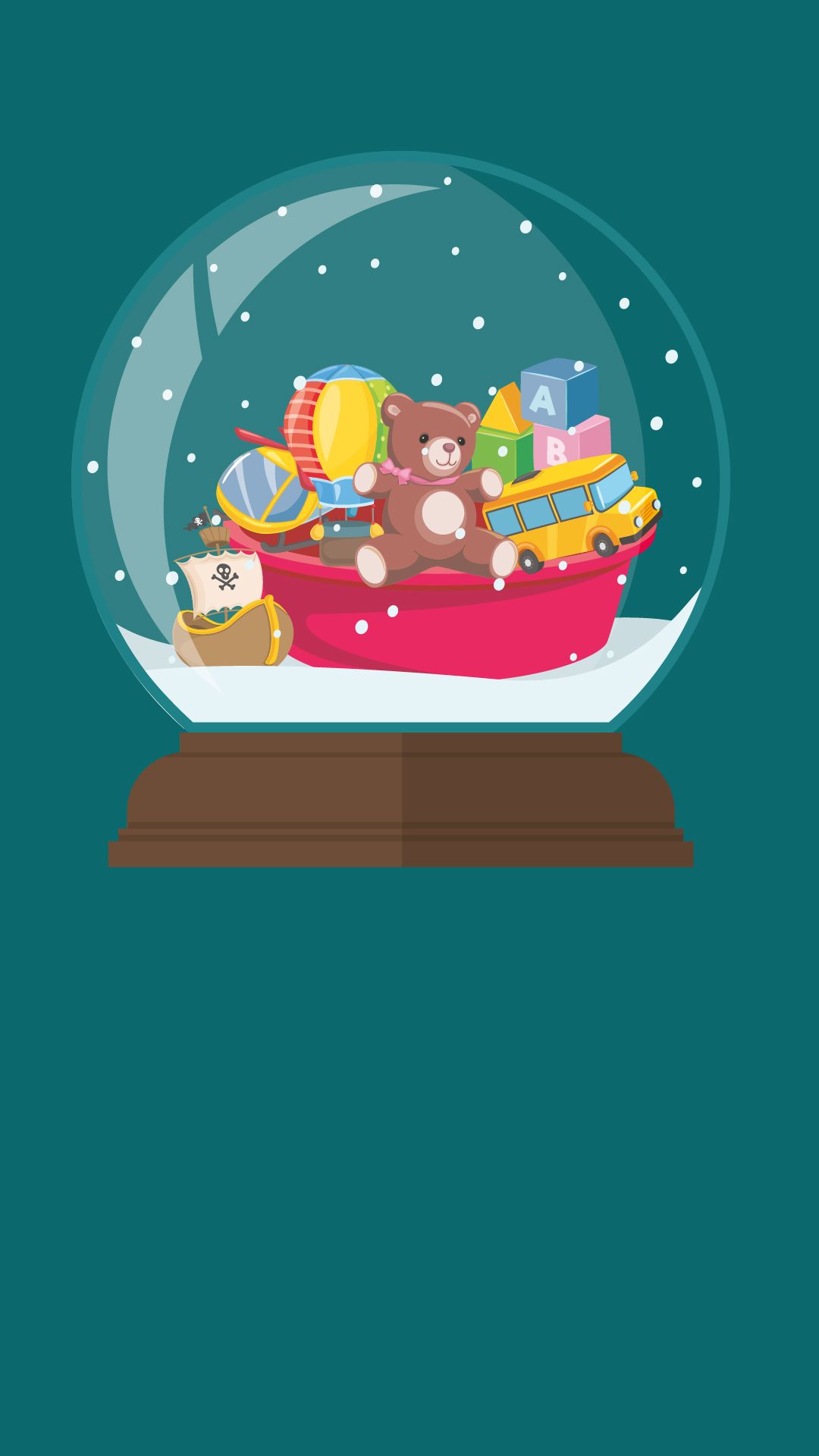 ⬆
Toys and games
Toys and games experienced a difficult end to 2020 as product availability and November's national lockdown suppressed sales, our data indicates.
Against these weak comparisons, the sector is expected to see healthy growth during the 2021 golden quarter as Christmas is once again celebrated at multi-household occasions.
The lockdown has forced many families to spend more time together and rediscover the importance of making their own entertainment – something the analyst group suggests will be a long-term trend and fuel a strong Christmas for toys and games.
The data points to a 5.3% uptick in sales compared with the golden quarter in 2020, but growth of 7.3% on a two-year comparison basis confirms that the sector is in rude health.
It appears that the pandemic is helping to revitalise a sector that has stalled in recent years. Research firm NPD Group says toys and games sales fell by 3% in 2019 across the 13 global markets it tracks, primarily as a result of market reorganisation, which included the collapse of one of the major players in the sector, Toys R Us.
⬆
Health and beauty
Health and beauty sales are expected to rise sharply from last year's poor performance, increasing 6.8% as restrictions over socialising end and the hospitality industry bounces back. In comparison, sales for the fourth quarter of 2020 were down 3.4% on the same period in 2019.
Gifting is also expected to see strong growth this golden quarter as consumers buy perfumes and gift sets for family and friends over the festive period, according to our data.
The Hut Group and Feelunique – two big players in the beauty sector – both appeared in the top five retailers in Retail Week's Christmas trading table in 2020. Predicted higher demand for the products these businesses sell suggests they could be in for an even better festive period in 2021.
A delay in holidays because of uncertainty around the virus and the government's changing traffic-light system may result in a festive boost in sales of some products usually purchased at different times of the year, such as sun creams and travel toiletries, as consumers are expected to take winter holidays abroad alongside staycations.
"I think people will want to make the most of Christmas this year," says Hooker. "We're currently on a yo-yo with one step forward and one step back in terms of restrictions.
"It might be that people will get through summer and won't have satisfied those desires for events, and be looking at revenge shopping. I think people will want to make the most of Christmas and see friends more, and there will also be practical gifting."
These factors should help to fuel a strong Christmas for the health and beauty sector, which is also expected to be up 3.2% on 2019's golden quarter.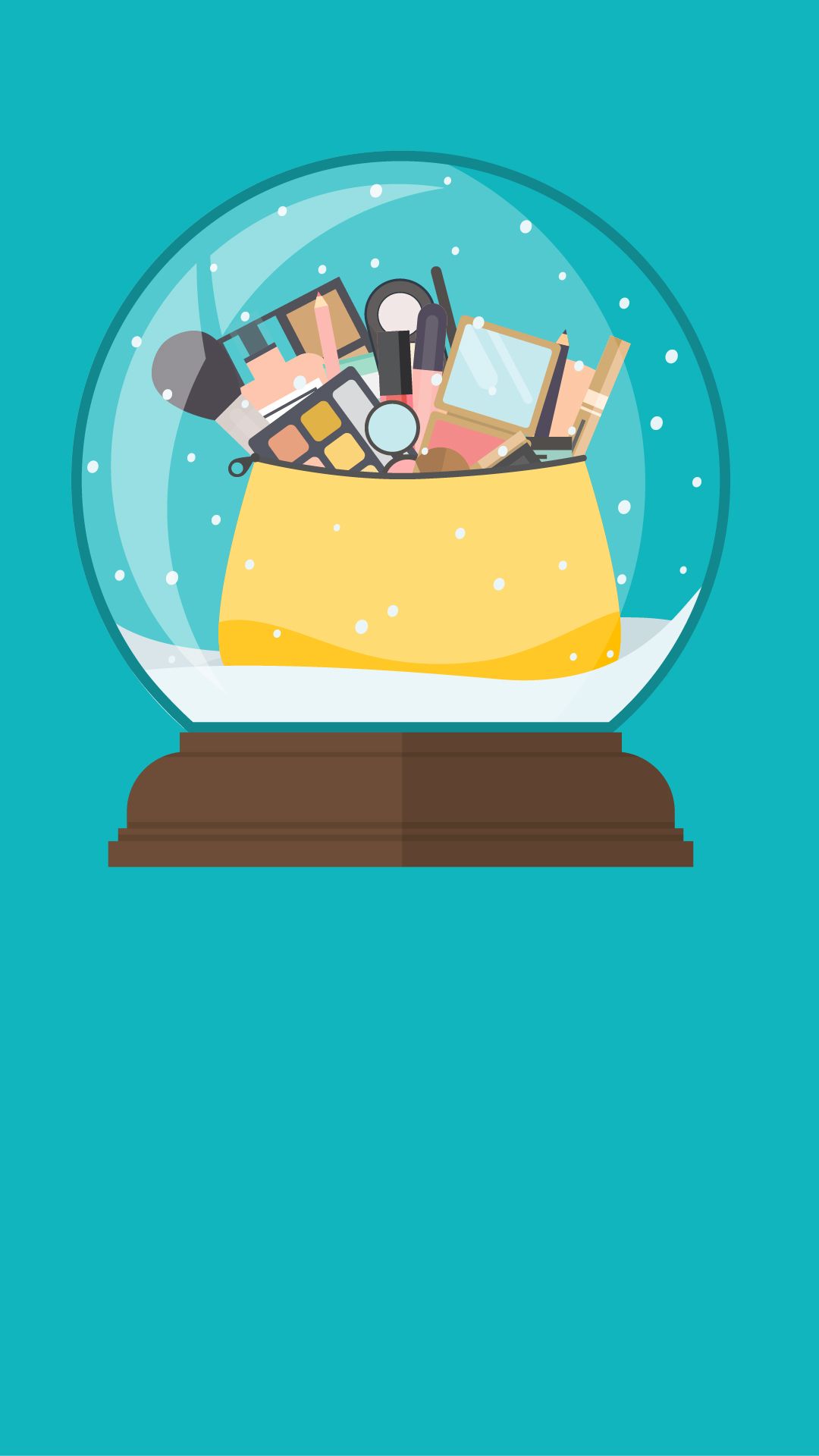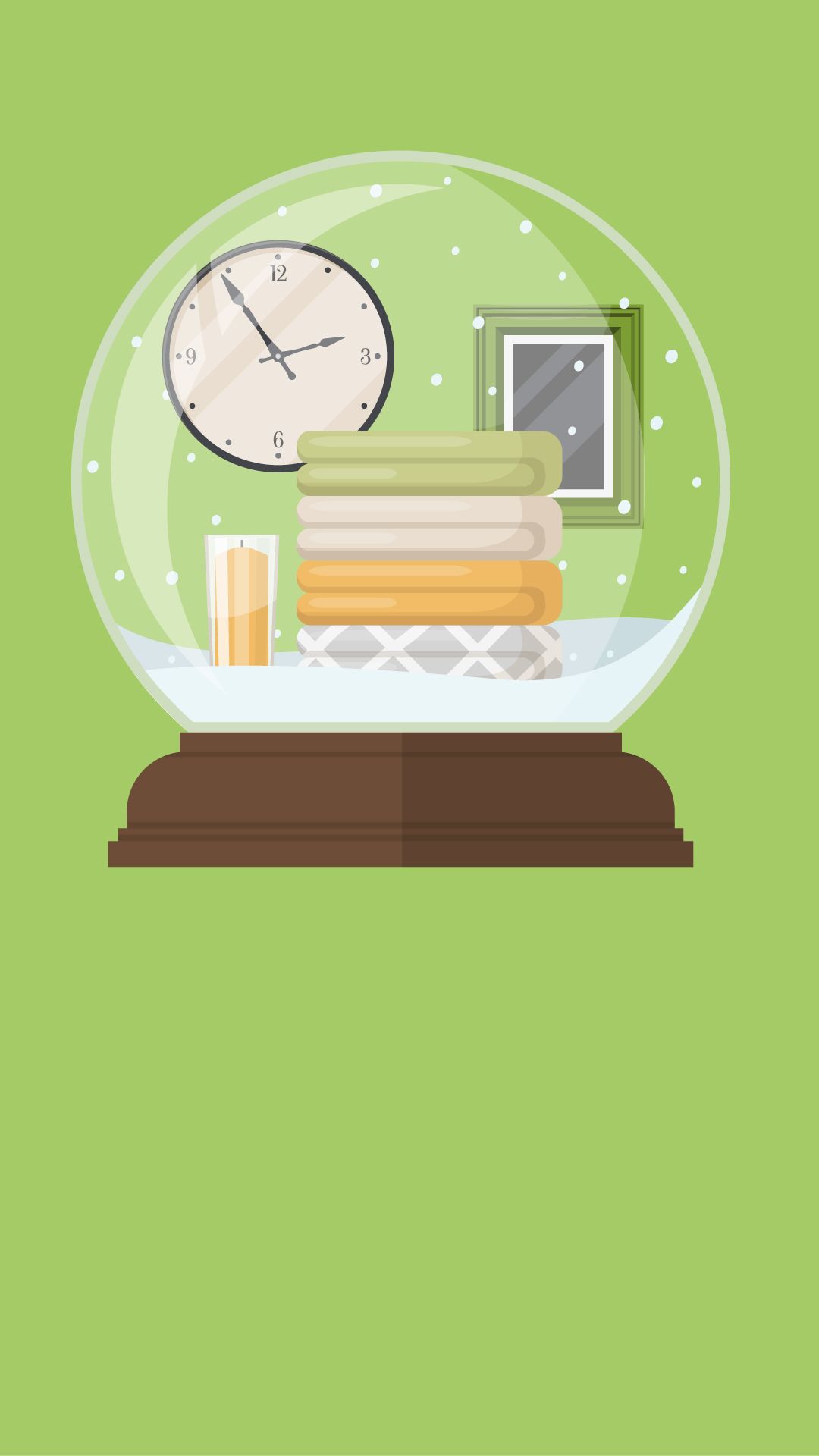 ⬇
Homewares
Homewares sales are expected to fall 1.1% in Q4 2021, compared with the 2020 golden quarter, when the sector experienced strong growth due to consumers' focus on improving their homes.
Sales in October 2020 rose 9.5% year on year, the strongest month for the sector throughout the year, which will make it difficult for 2021 to compete.
The Retail Week data suggests many consumers have refreshed their home interiors throughout the last year and spending intentions are likely to be focused on other areas, such as experiences, in the 2021 golden quarter.
Taking a longer-term view, however, homeware sales are expected to be up 3.6% versus Q4 in 2019, showing that the pandemic trends have accelerated growth in the sector overall, even though it might not reach last year's heights.
Other factors could help the homewares category continue its success as the year draws on, including the buoyant UK housing market driven by the stamp duty holiday, which came to an end on June 30.
⬆
Furniture and flooring
In contrast to homewares, furniture and flooring sales are expected to rise 3.3% in Q4 2021 compared with the previous year.
Lim explains that the main reason for this rise is because of the impact the November 2020 lockdown had on the sector, as physical retail is key to driving spend: "While retail sales rose for furniture and flooring in the 2020 golden quarter by 1.8%, most of that was driven by October 2020, when sales rose 9.6%. However, in November, sales fell by circa 5%.
"For big-ticket purchases such as furniture and flooring, consumers rely more on the physical experience that shops bring at some part of the customer journey. Our research shows that it is one of the areas where consumers are most likely to revert back to shopping in physical locations."
Providing these shops remain open, there will be soft comparisons from last year, which should support growth. Hooker says the sector will be "strong for a while because of pent-up demand", with renovation projects delayed due to huge demand for tradespeople. The home-working shift will continue to support this market, she adds.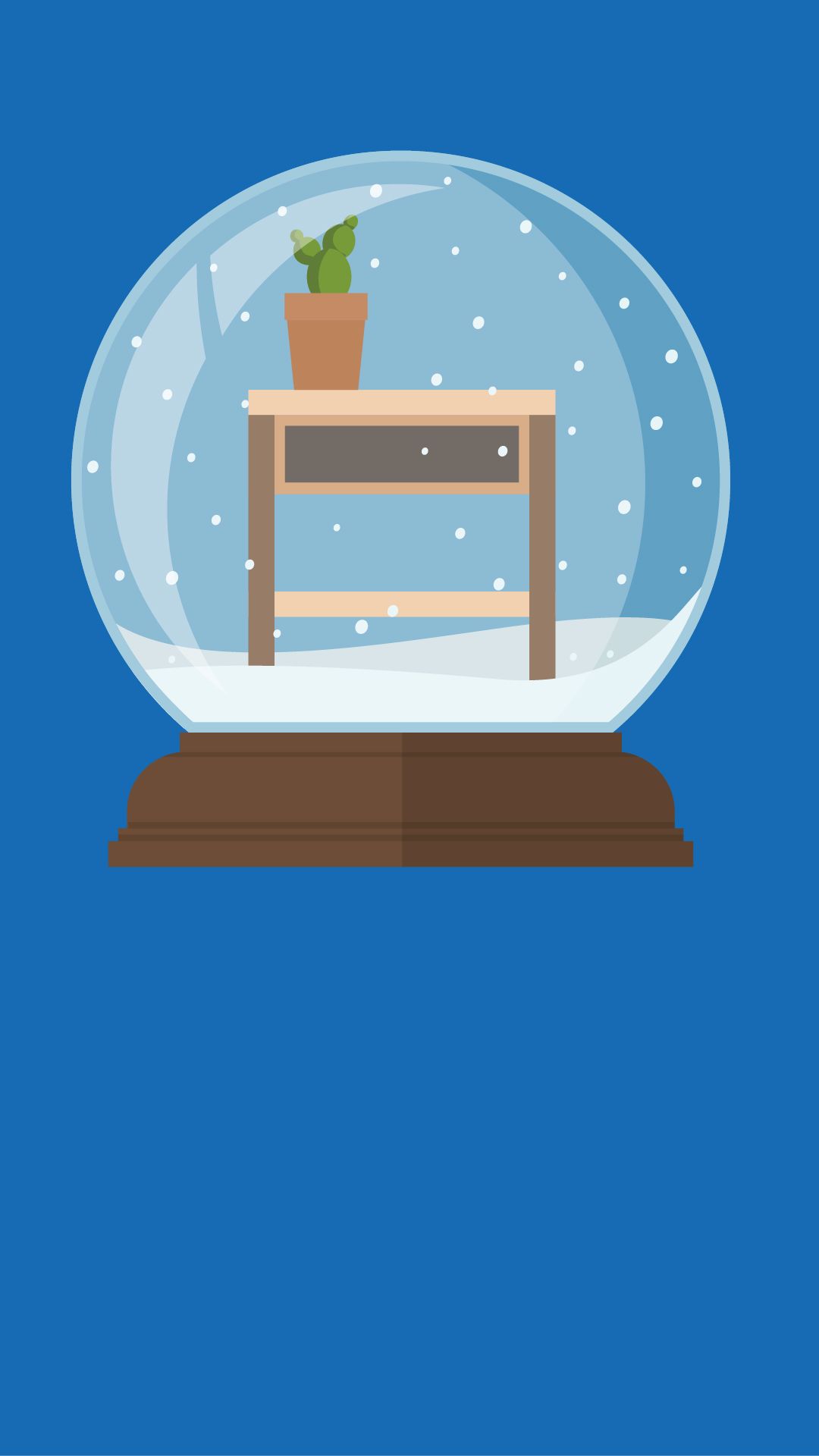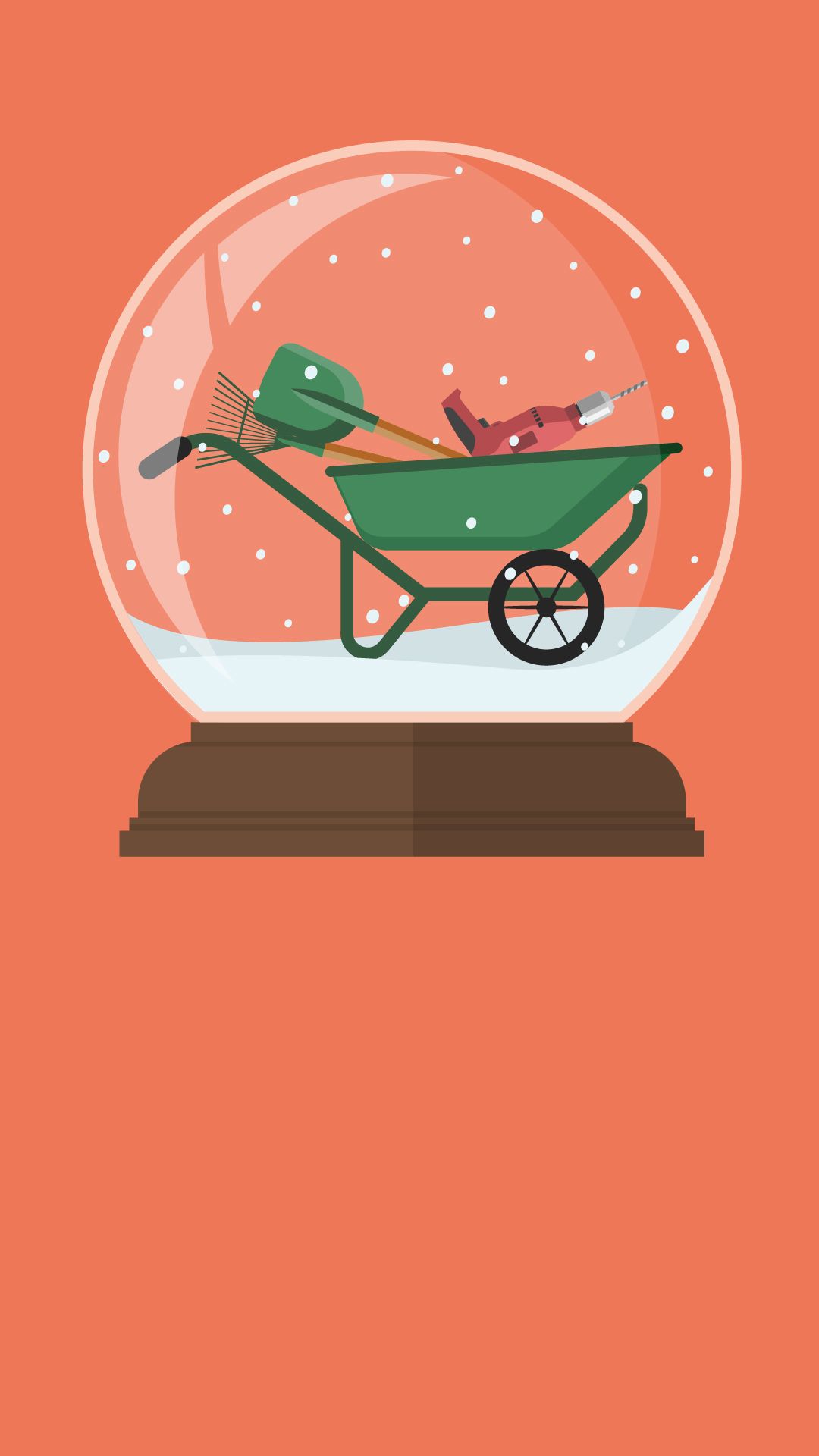 ⬇
DIY & gardening
DIY and gardening sales in Q4 2020 rose 13.8% – a record high. Against these elevated levels, a rebalancing is expected in 2021 as sales fall 8.7%, converging to longer-term averages.
During the national lockdown in November 2020, DIY and gardening retailers were given essential retailer status, meaning they were able to drive additional spending compared with seasonal norms.
Under more 'normal' circumstances in 2021, spending is unlikely to match last year's, though new hobbyists and the growing focus on home life means sales are running at a higher level than before the pandemic.
Eight in 10 of 18-to-34-year-olds – questioned for a survey by trade and DIY tool distributor Drapers Tools during lockdown – said they think gardening is "cool". More than half of the 2,000 respondents said they would rather go to a garden centre than a nightclub, hinting at a potential shift in younger demographics' interests and purchasing behaviour.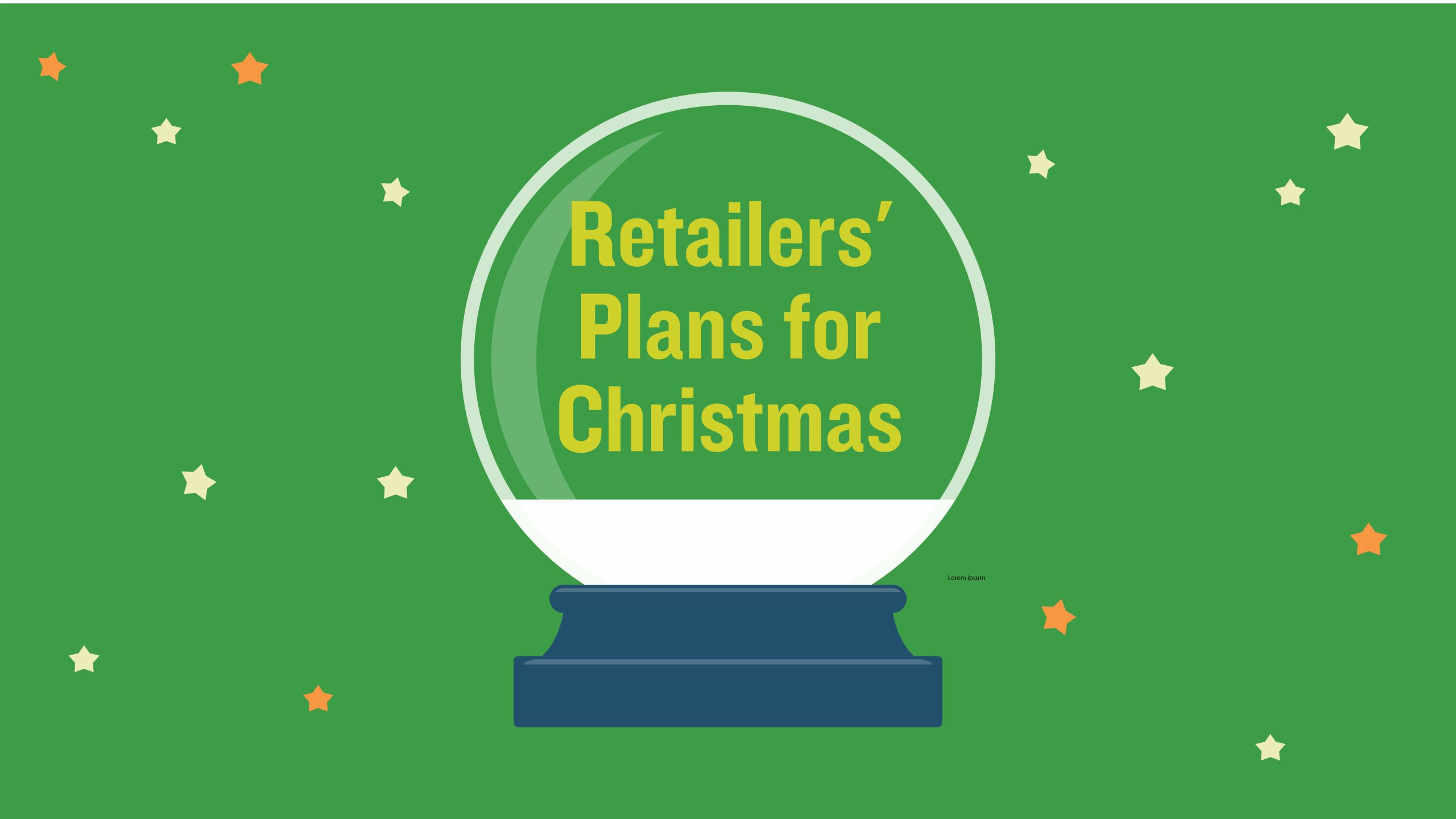 There are several ways retailers from across the UK and overseas are already preparing for and capitalising on Christmas 2021 – both online and offline. Let's take a look at some examples.
Aldi
Last month, Aldi launched its 'Junemas' campaign, which involved the retailer introducing festive products in its stores out of season, such as pigs-in-blankets and mince pies. It was a novel marketing drive, acknowledging that many consumers were unable to celebrate Christmas 2020 in the traditional way.
It was timed to coincide with some Covid-19 restrictions lifting on May 17, which allowed families to gather indoors and larger groups outdoors. The campaign – which ran on June 25 – also saw the launch of a 'Malibu Kevin the Carrot'. #AldiJunemas trended on Twitter, with customers sharing how they were celebrating with family and friends they were unable to spend Christmas 2020 with.
"Let's be honest, last Christmas didn't have our hearts, and sleigh bells weren't ringing like they usually do," the Aldi Twitter account said, urging people to mark their calendars for Junemas and "look out for some surprises" in its shops.
Following Aldi's usual playful – and sometimes controversial – online tone, the campaign gave the retailer a chance to stimulate some excitement on its social media channels and generate some standout local press.
The Very Group
The Very Group, which owns Very.co.uk and Littlewoods.co.uk, reported a record-breaking Christmas and Black Friday period in 2020, citing the company's product availability and customer experience as key factors in its success. Store closures in wider retail also had a positive impact on Very's performance.
Retail Week's Christmas trading table ranked Very eighth, following a year-on-year sales increase of 25.5%.
Perkins says: "While we know last year will be tough to repeat, we're confident we'll have a strong Christmas and Black Friday compared with recent years."
Perkins says the group has been working with its suppliers "for some time" to ensure availability levels are high this Christmas and added that some of the 2020 golden-quarter peaks proved good practice for testing out the robustness of the company's infrastructure for the future.
Very predicts Christmas 2021 it will see an increase in designer brand sales and more gifting, while the spike in sales of pyjamas and casualwear will continue into this peak period. Perkins notes there will be a focus on fashion and beauty, due to their expected resurgence after lockdown, while occasionwear is also expected to bounce back.
"Last year, we saw a huge demand for festive products, such as trees and decorations, and we're planning to expand both our indoor and outdoor ranges this time around," he says.
Consumers can also expect to see the new creative supporting the brand, 'Life is this Very moment', reflected in the Christmas campaign for the first time in 2021.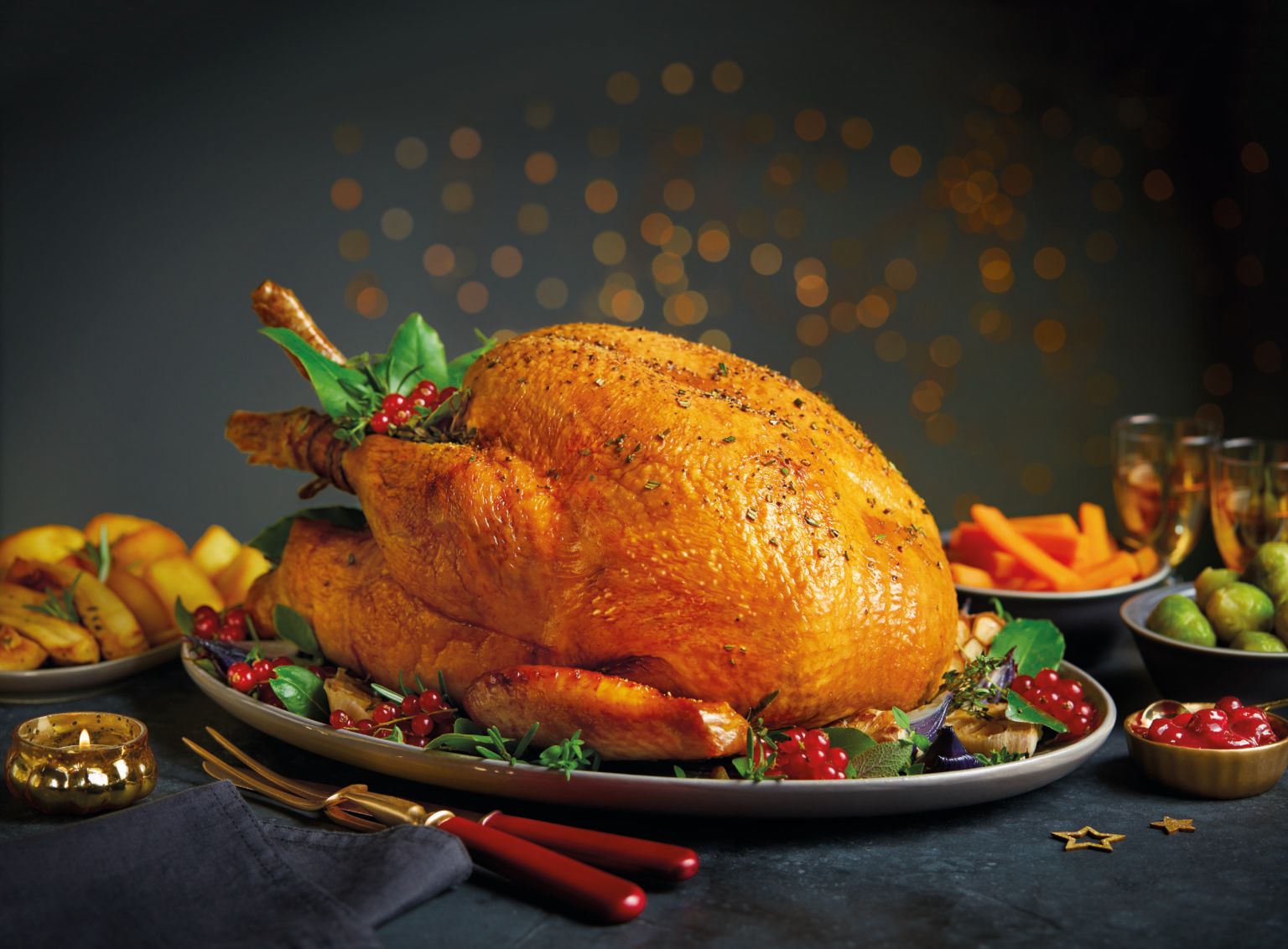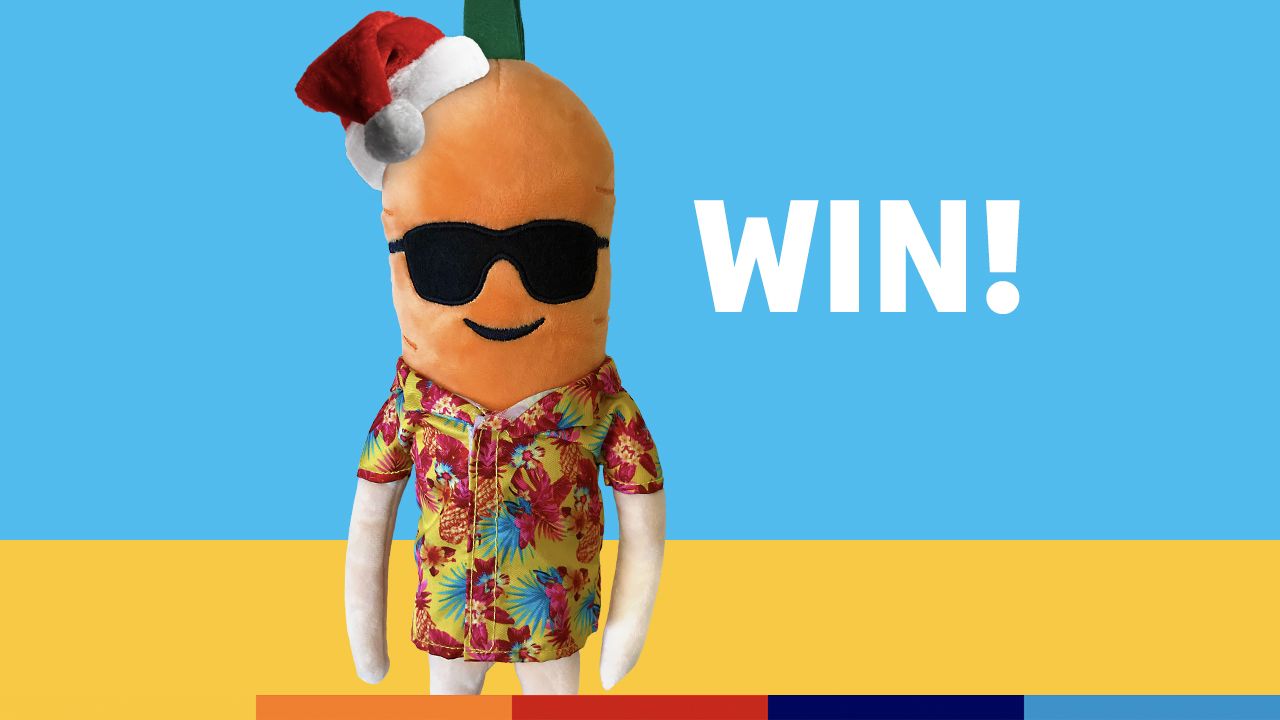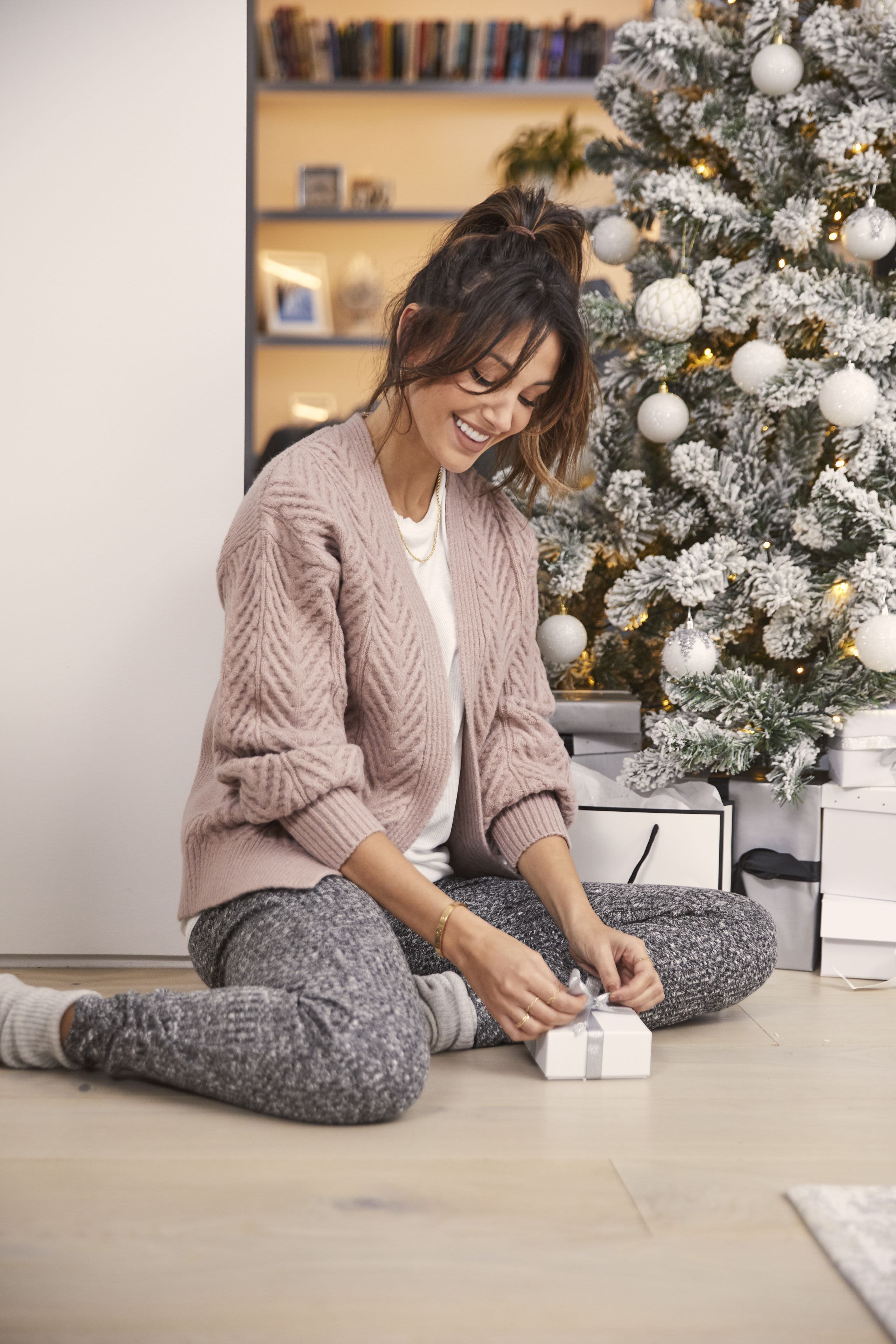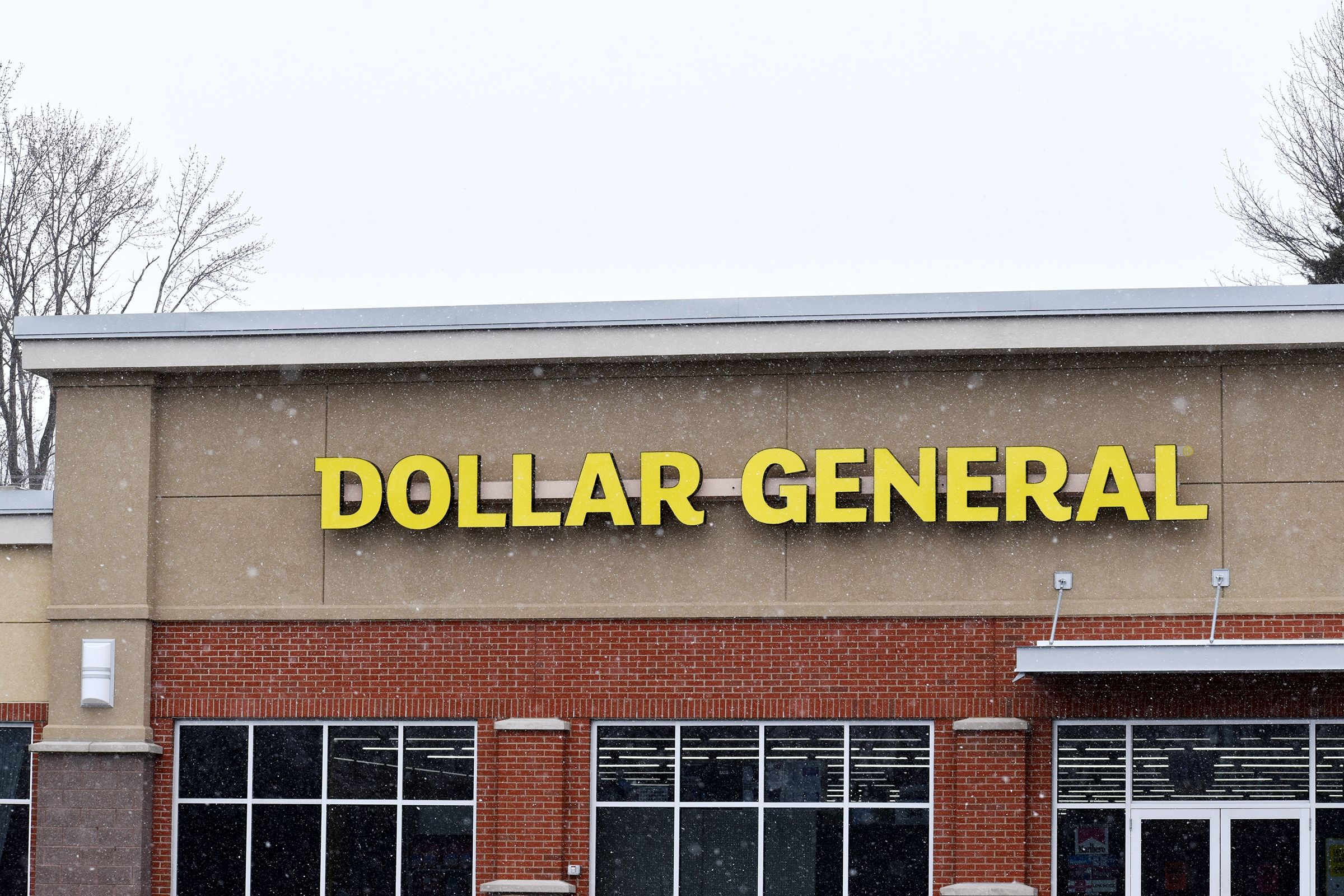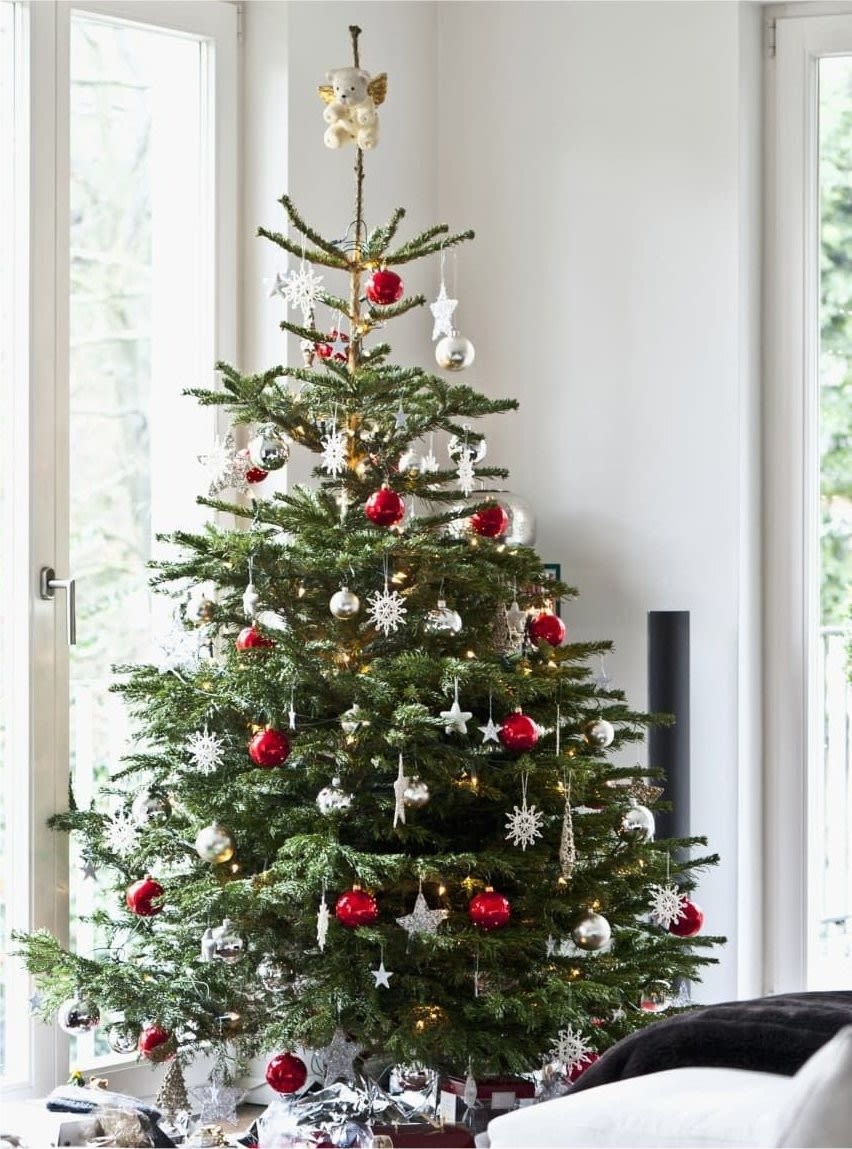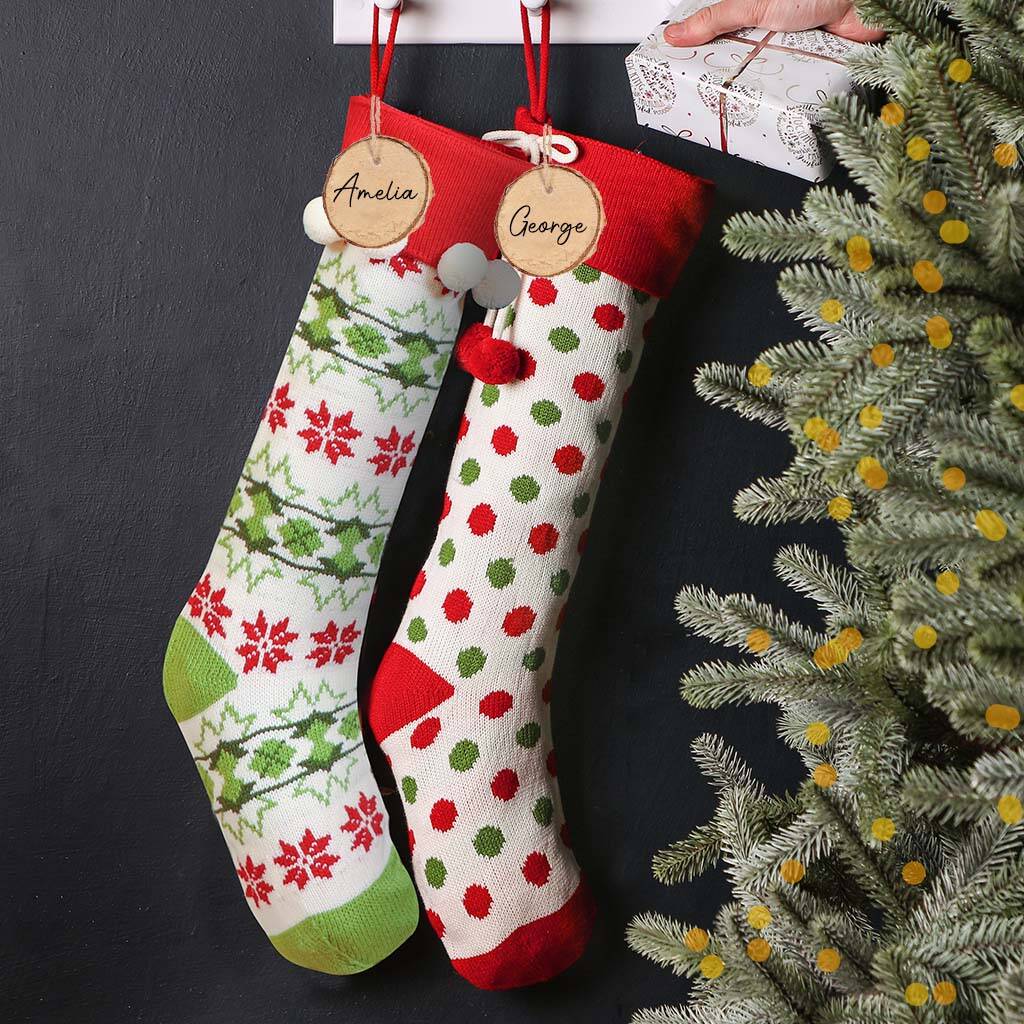 Dollar General
In the US, discount store chain Dollar General has been rushing to secure stock ahead of the golden quarter.
In May, chief financial officer John Garratt revealed the business had "strategically pulled forward" purchases to avoid running low on stock over Christmas because of a combination of surging consumer spending in the US and shortages of shipping containers, trucks and warehouse space.
Speaking to the Financial Times, Garratt said "out-of-stocks remain higher than we would like for certain high-demand products".
Fellow US retailers Costco and BestBuy also brought orders forward in May to manage inventory ahead of the golden quarter. Costco chief financial officer Richard Galanti said the wholesale chain had been "frontloading orders" and expected "this will continue for most of this calendar year".
Gardening Express
Aldi is not the only business jumping on the 'Junemas' theme.
Online business Gardening Express announced a presale of its luxury Junemas trees, delivering them to customers who signed up on June 14-18.
The long-established ecommerce pureplay sourced Grade-A Nordmann Fir Christmas trees, allowing people to transform their home for Christmas in June.
Usually retailing at £59.99, the trees for summer celebrations are priced £20 lower and could be a fruitful marketing tactic ahead of the real Christmas period six months later.
Notonthehighstreet
Curated online marketplace Notonthehighstreet believes the coming festive season will be one of the biggest and most celebratory yet, with the pandemic-driven trend for earlier seasonal searches and sales expected to continue as anticipation of the first potential festive get-togethers in two years grows.
Chief executive Claire Davenport explains: "In 2020, we saw more diverse demand for items across traditional Christmas gifting and decoration categories, as well as in developing categories such as artisan food and drink, home and gardenware, as people prepared for Christmas at home – and adhered to guidelines on meeting outdoors – while the hospitality sector was not able to play its usual role.
"After so many changes we think people will be making plans to host Christmas, Diwali and Hanukkah celebrations at home – this time hopefully with more loved ones – so we expect some of the same trends."
The business recorded strong sales during the 2020 golden quarter, with sales up 45% year on year. Davenport says this was driven by a combination of the general growth in ecommerce, a shift in consumer attitudes towards supporting small business with their spend and a broader range of products as partners responded in agile and creative ways to market demands.
She believes "though there is still some uncertainty", the festive season for 2021 looks set to be more 'normal' than in 2020 and these are trends the company anticipates will endure.
As such, Davenport and her team have been preparing for Christmas since the first quarter of 2021: "We have been working with our 5,000-strong community of small businesses since March to help them develop ranges that suit the ongoing demand of consumers. These are people who want to find original items from the UK's designers, artisans and boutiques that they can cherish, that create a talking point at get-togethers and that show true thoughtfulness to those they might be celebrating with for the first time since 2019.
"Our success in 2020 came from our ability to be agile in our planning and match the responsiveness shown by our small business partners – and so, while we've long been planning our festive comms and marketing, we'll continue to evolve this in response to the demand and mindset we're seeing among our customers and in the wider community."
Nisa
In June, convenience chain Nisa – part of the Co-op – held a Christmas pre-sell event for its suppliers and partners for the first time.
The pre-sell included the launch of a new digital platform, supported by videos from the Co-op food development team, with details about the Christmas ranges, innovation available this year and the key lines partners should stock. Nisa partners can scroll through the categories, select the products they want and order to have them in stock for Christmas.
Nisa said similar events would follow later in the summer for the fresh Christmas pre-sell.
Paperchase
Paperchase, the national gifts, cards and stationery retailer, says it is planning for the most streamlined and profitable Christmas on record.
Head of brand Sarah House says the business "has been working hard with suppliers to ensure products land in good time and with great availability and mass appeal".
She adds: "Marketing campaigns are signed off by spring in order to present product and messaging to the press but for now they remain a carefully wrapped secret.
"Having seen a change in customer behaviour over the last year, with people sending more cards and gifts to loved ones than ever before, Paperchase predicts that this will be the case for Christmas 2021 and many customers are starting their preparations even earlier. As a result, key Christmas product launches will start as early as October, including a Christmas planner and the bestselling stationery advent calendar, for which a waiting list is introduced in September due to its popularity."
While the introduction of the second national lockdown during peak trading in November/December 2020 was challenging for some retailers, Paperchase saw a "huge increase" in online sales for the brand, which has been ongoing since those initial lockdowns.
To support the online business this golden quarter, Paperchase has launched a new app, Paperchase Plus (available for Apple and Android, pictured), allowing customers to shop a huge variety of cards and notebooks that can be easily customised.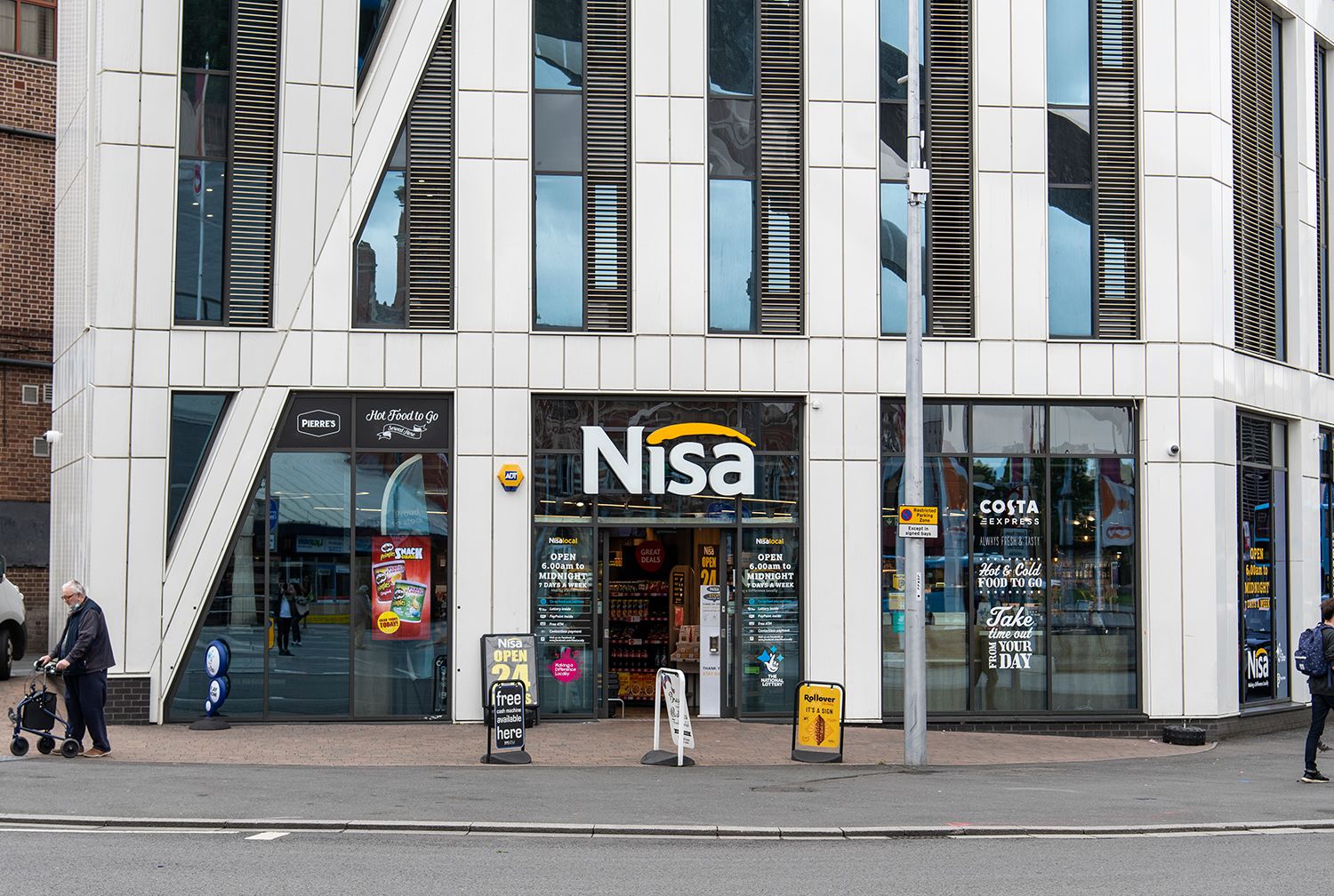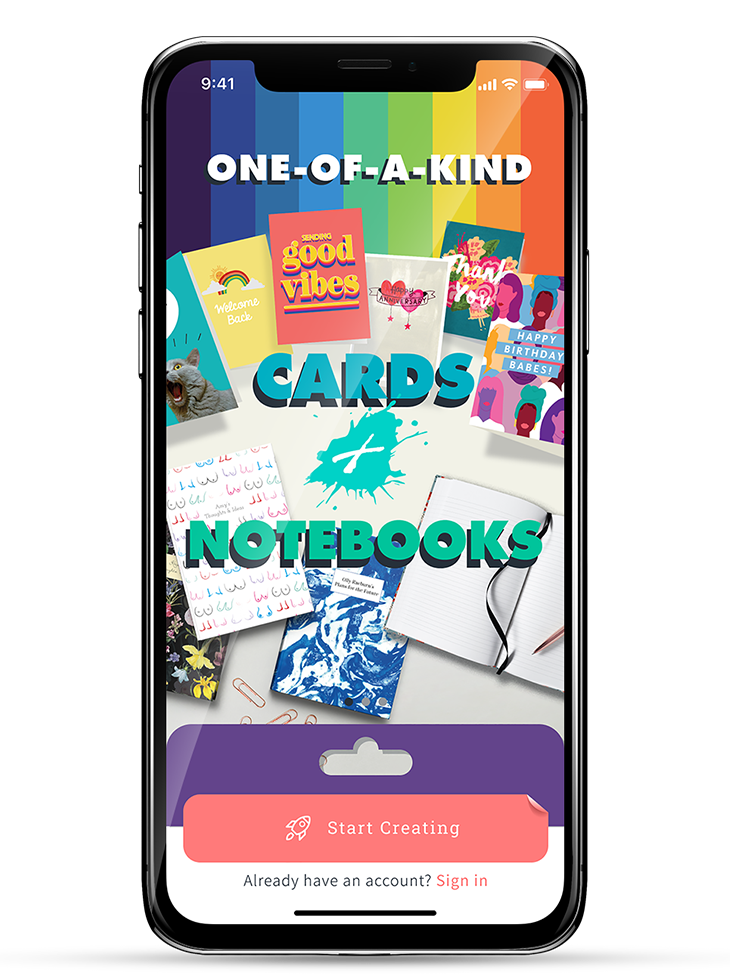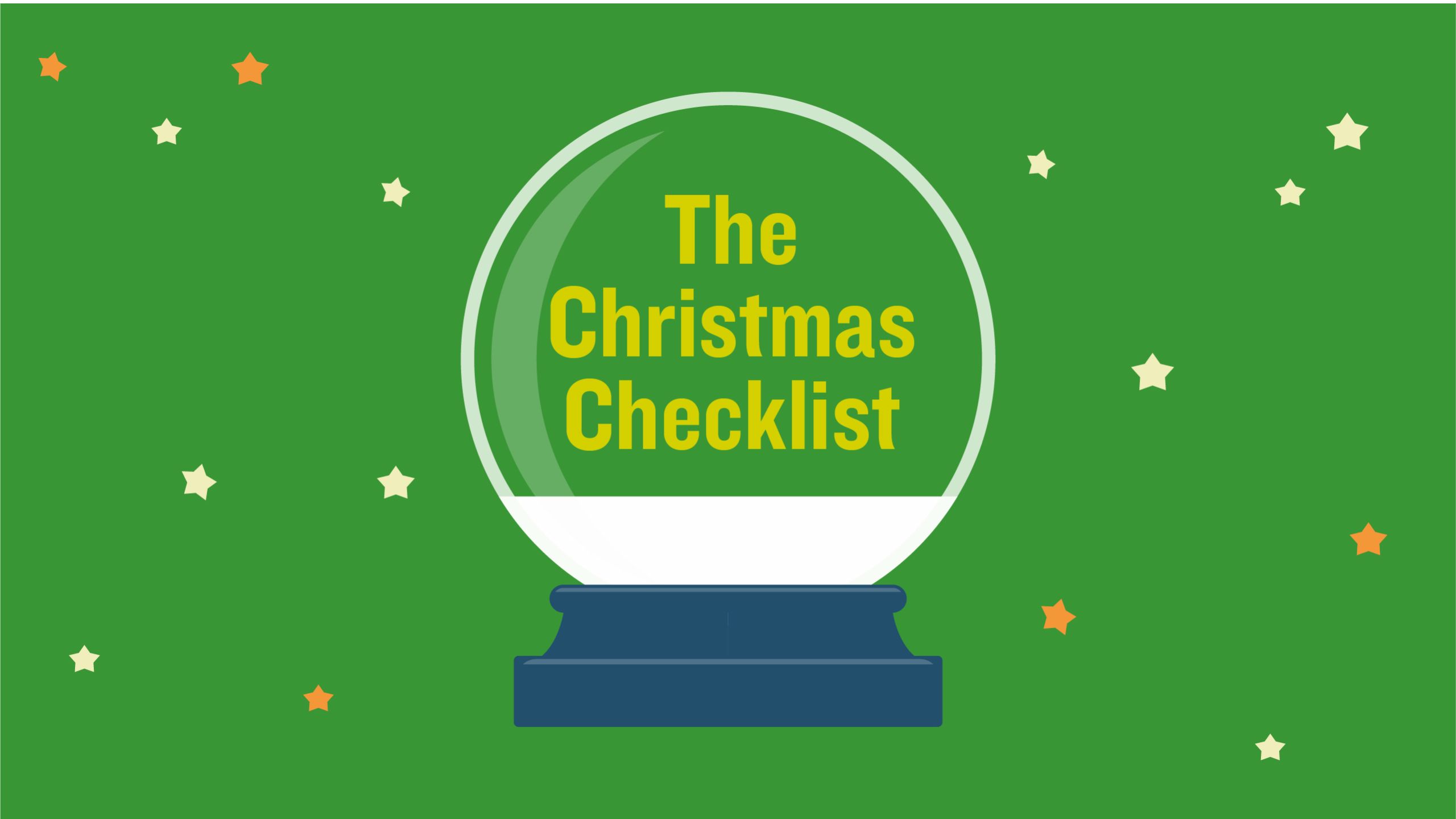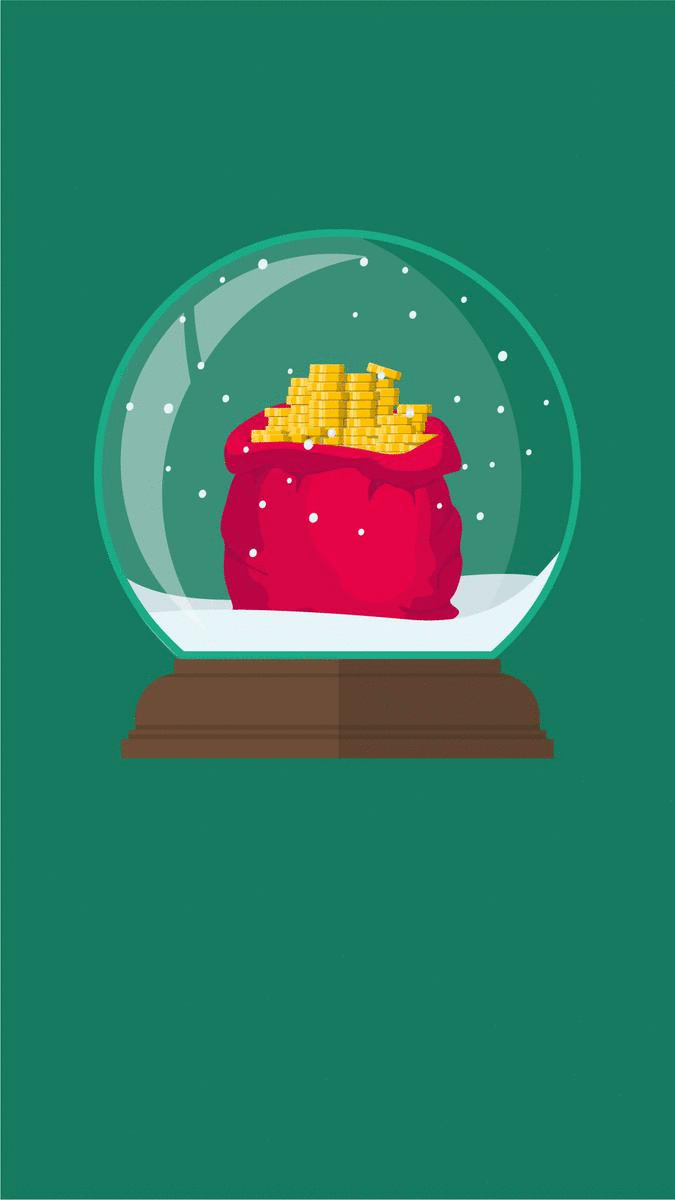 We have analysed the data and heard from retailers and experts. Now, it is over to you to follow our quickfire retail checklist for the 2021 golden quarter.
Tap into consumer sentiment: The signs are there that consumers want to go big on Christmas this year after missing out on 2020 celebrations. Aldi and others have already leveraged this with their Christmas-themed June, setting the standard for marketing messages going into peak season.
Get to grips with consumer sentiment around socialising and staying at home: Retailers should plan for two extremes in consumer behaviour – there will be the partygoers desperate for social interaction this festive season, but there will also be a cautious proportion of the population keen to avoid crowds. Successful retailers will be those who cater for both with their product range and consumer engagement.
Test out your operational capacity: The data shows ecommerce is a bigger piece of the retail pie than it was two years ago, so prepare for significant online traffic this Christmas. Retailers should test their systems during earlier-year Sales periods and then tweak capacity and infrastructure – or plan ways to spread demand like Dollar General has done – to avoid disruption during the golden quarter.
Plan marketing activity now: As Very Group and Notonthehighstreet demonstrate, retailers are already mapping out festive messaging and product launches in the spring and summer months, ensuring their marketing lands in the most suitable way in the golden quarter. With beauty and toys and games set to be in huge demand, retailers operating in these categories should maximise the opportunity.
Follow the macro environment: Uncertainty remains around the travel sector, and hospitality and leisure restrictions – and the performance of these industries has a huge impact on retail. Retailers should monitor government guidance and the wider macro environment, and set their proposition up accordingly to either supplement these sectors as they reopen or provide goods and services that help to fill the gaps resulting from restrictions. For example, if travel opens up, retailers can supplement by focusing their ranges on holiday items and travel essentials.
Partner viewpoints
Judith McCandless, head of retail,
Board International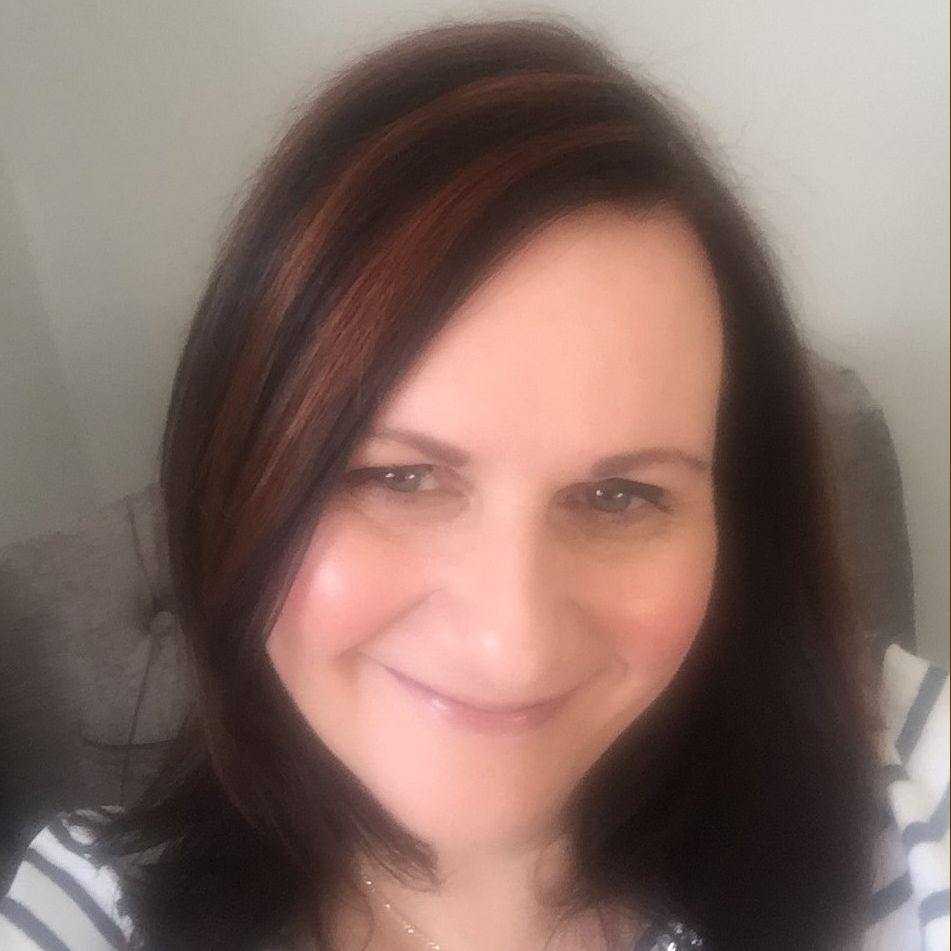 Prior to 2020, there was no more important shopping period than Christmas. It dominated a retailer's planning cycle and promotions began way before the golden quarter, with initiatives such as Black Friday becoming an important event for the prepared Christmas shopper.
Enter the pandemic, when historical data can no longer reliably form the basis of a retailer's planning strategy. Instead, retailers were faced with a planning conundrum, forcing many to make unfathomable decisions such as cancelling flagship events, delaying the launch of new collections and forgoing traditional seasonal window displays.
As we get closer to 2021's Christmas shopping season, retailers will be required to make decisions faster than ever – with little to no frame of reference – which could have lasting consequences, so it's important that the right choices are made.
More than ever, a predictive approach, underpinned by scenario-modelling capabilities, will be critical. Retailers can't afford a trade-off between accuracy and agility; they must ensure they work with the right partners to digitally transform their allocation, replenishment, logistics, category management and assortment-planning processes, to meet ever-changing consumer demands and ensure that the right stock is in the right place at the right time, available through the right channels.
For the retailers that are able to make data-driven decisions rather than going on gut feelings, the opportunity is endless.
Vladi Shlesman, managing director
EMEA, ChannelAdvisor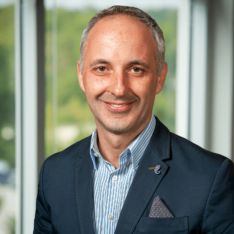 It's been another tumultuous year for ecommerce, with brands and retailers facing uncertainties like Brexit, more Covid-19 lockdowns and changing consumer shopping behaviours. While last year's peak season was all about standing out on ecommerce channels, to compete this year brands must make sure they are showing up wherever their consumers are present.
Prioritising a convenient and consistent shopping experience across every channel – whether that is a marketplace, a brand's website, social media or a retail partner – can only help your peak-season success.
Starting your Christmas in July means you have the space to critically assess your performance, identify opportunities and optimise your campaigns well in advance of the seasonal rush. Invest the time now and you'll reap the rewards later in the year.
Wishing all brands and retailers a very successful peak season – and a very happy Christmas (in July!).
Lisa Hooker, UK leader of industry
for consumer markets, PwC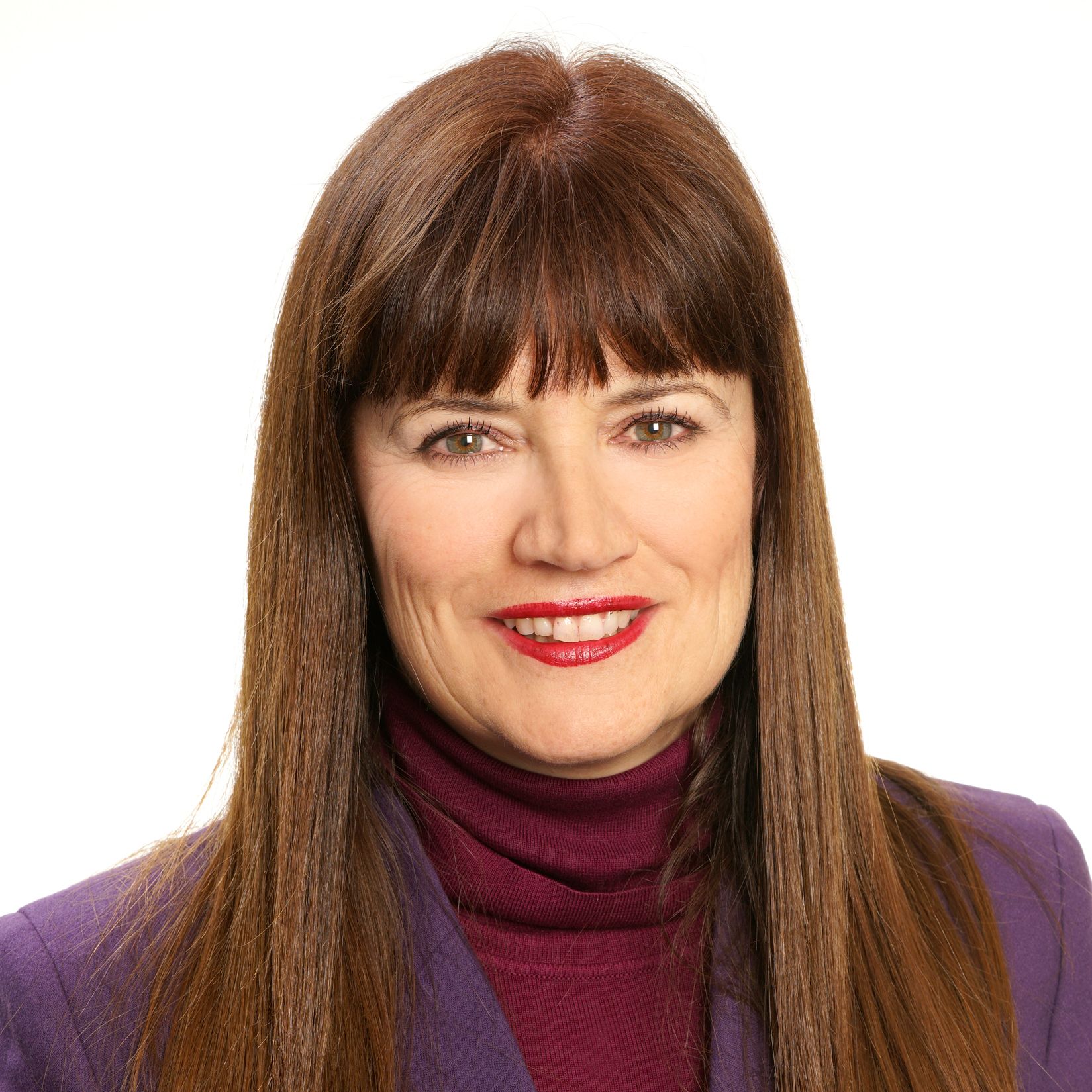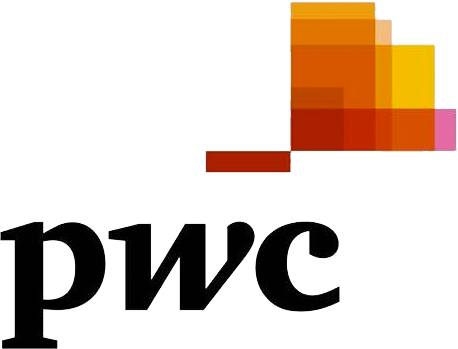 After a turbulent 2020, this year's golden quarter feels long overdue. And, talking with consumers and clients, we're expecting a retail bounceback.
Our recent research shows consumer confidence remains the highest it has been since 2008. Driven by the vaccine rollout and enforced savings, it continues to improve across all regions and demographics. That means we're expecting people to spend more: 24% told us they're looking to increase spending, with 22% of those wanting to make Christmas extra-special.
In good news for the high street, online's influence will wane slightly as one in three return to stores, while fortunes will fluctuate by sector. Home and practical gifting will continue to do well, and fashion will do better as we have more reasons to shop, but grocery, while more get-togethers are planned, will have to contend with a resurgence in hospitality.
Does that mean we're back to normal? Not quite. We're heading there, but 63% of consumers don't think that will be until at least next year. We also need to balance any consumer optimism against the tapering of government financial support, which may see sections of the population struggle.
But there is plenty to be positive about, even if concerns around supply chains, stock-outs and Covid-19 push Christmas spending early again this year.
Whatever happens, there will be opportunities. Retailers must be ready to capitalise, embedding agility and understanding their consumers: who they are, who they trust, where they shop and engage, and where they will spend time, now and in the future.
Love this report? Why not book in one of our experts to present the findings to your team, examining what they mean for you and your business. Contact Isobel Chillman at isobel.chillman@ascential.com
The Christmas Forecast
Produced by Joel Barrick, Helen Berry, Megan Dunsby, Rebecca Dyer, Stephen Eddie and Ben Sillitoe
working with Board, ChannelAdvisor and PwC

With data partner