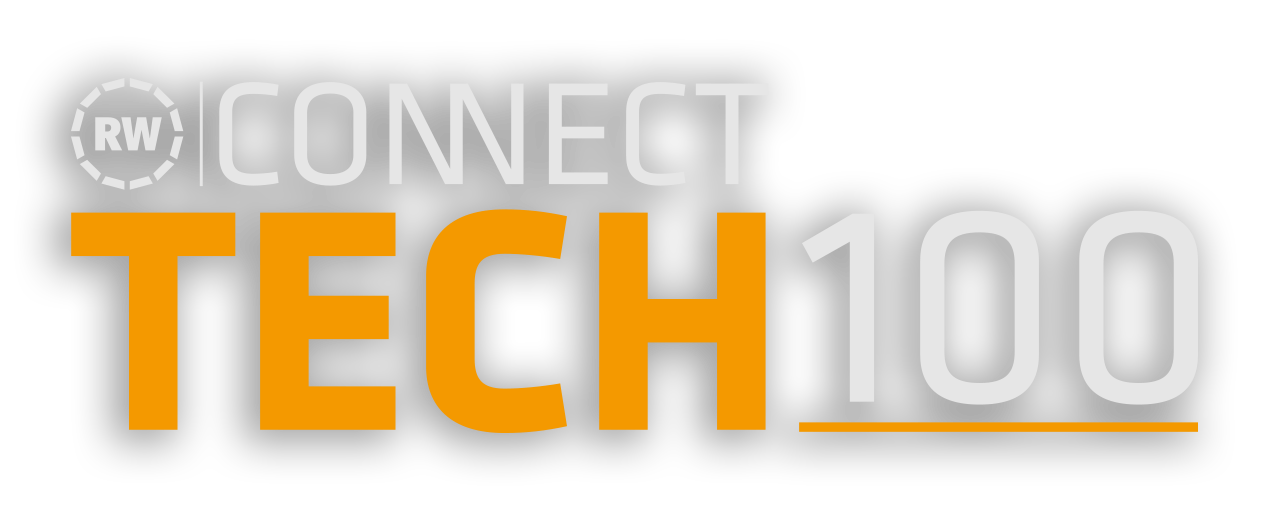 THE GLOBAL TECHNOLOGY
LEADERS INFLUENCING RETAIL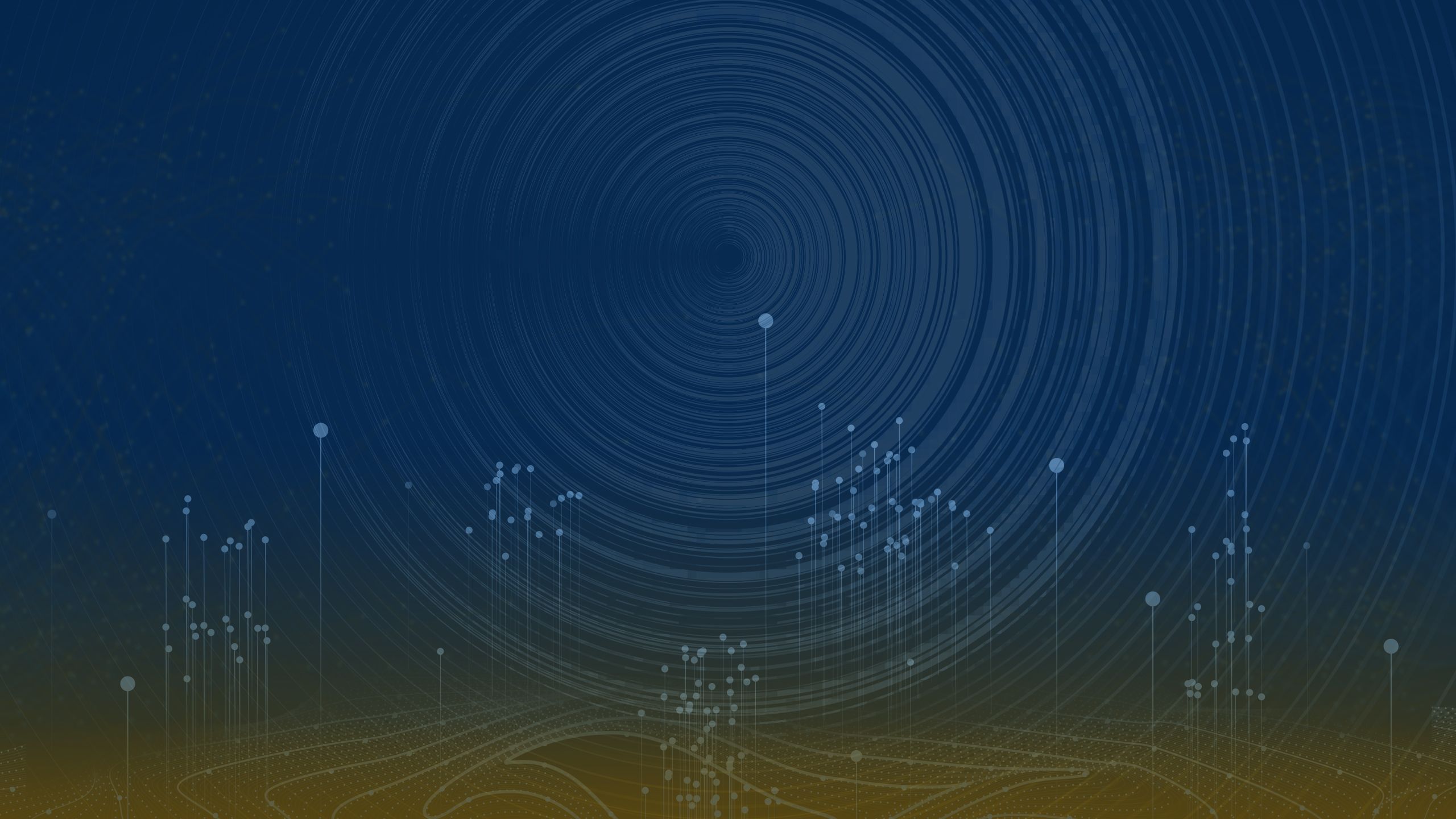 Changing times call for agile leaders. As retailers tentatively shift from survival to recovery mode, the value of clear, creative, innovative thinking cannot be overestimated.
This year's Tech 100 celebrates the people who are shaping the new digital retail ecosystem and will continue to do so in the months and years ahead.
The spectre of the pandemic is inescapable in this year's list, but largely in a positive sense as established names and new entrepreneurs respond to changes in society and shopping with breakthrough innovations and solutions.
The Tech 100 provides inspiration for retailers looking at how to prioritise investments and innovations in order to prosper in a digital world
The list reflects developments and trends setting the direction of travel for the industry. For instance, delivery intermediaries are in the ascendancy, including those developing autonomous technologies. There is a conspicuous emergence of people at the forefront of the direct-to-consumer (DTC) revolution, and growth in the number of leaders representing the circular economy and ESG (environmental, social and governance) agendas.
It is also more diverse than it has ever been in the Tech 100's history. But there remains a long way to go for true parity, with the lack of female and Black people in the technological talent pool disappointing but wholly reflective of the industry's need for greater progress and change.
This year's list features 32 women leading the digital revolution – a 24% increase on the Tech 100 2020 – and four Black retail tech leaders; last year there were none.
As technology continues to support the decisive shift to ecommerce witnessed in the past 18 months, the Tech 100 provides inspiration to retailers looking at how to prioritise investments and innovations in order to prosper in a digital world.
The Tech 100 is compiled by Retail Week's team of journalists, supported by recommendations and nominations from industry experts. We thank all of our experts for their help in ensuring we recognise the key individuals powering retail technology and innovation. We also offer huge congratulations to this year's Tech 100.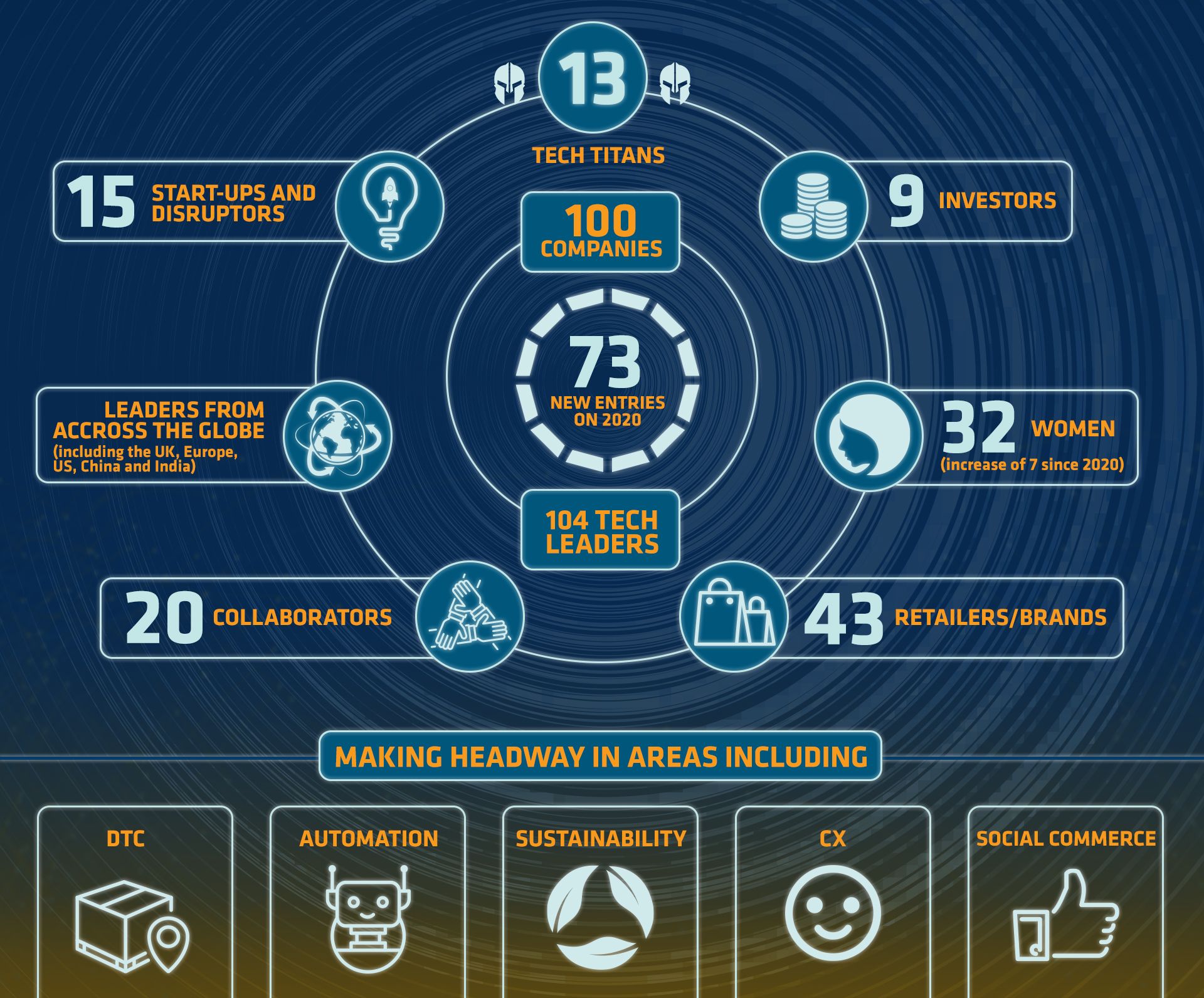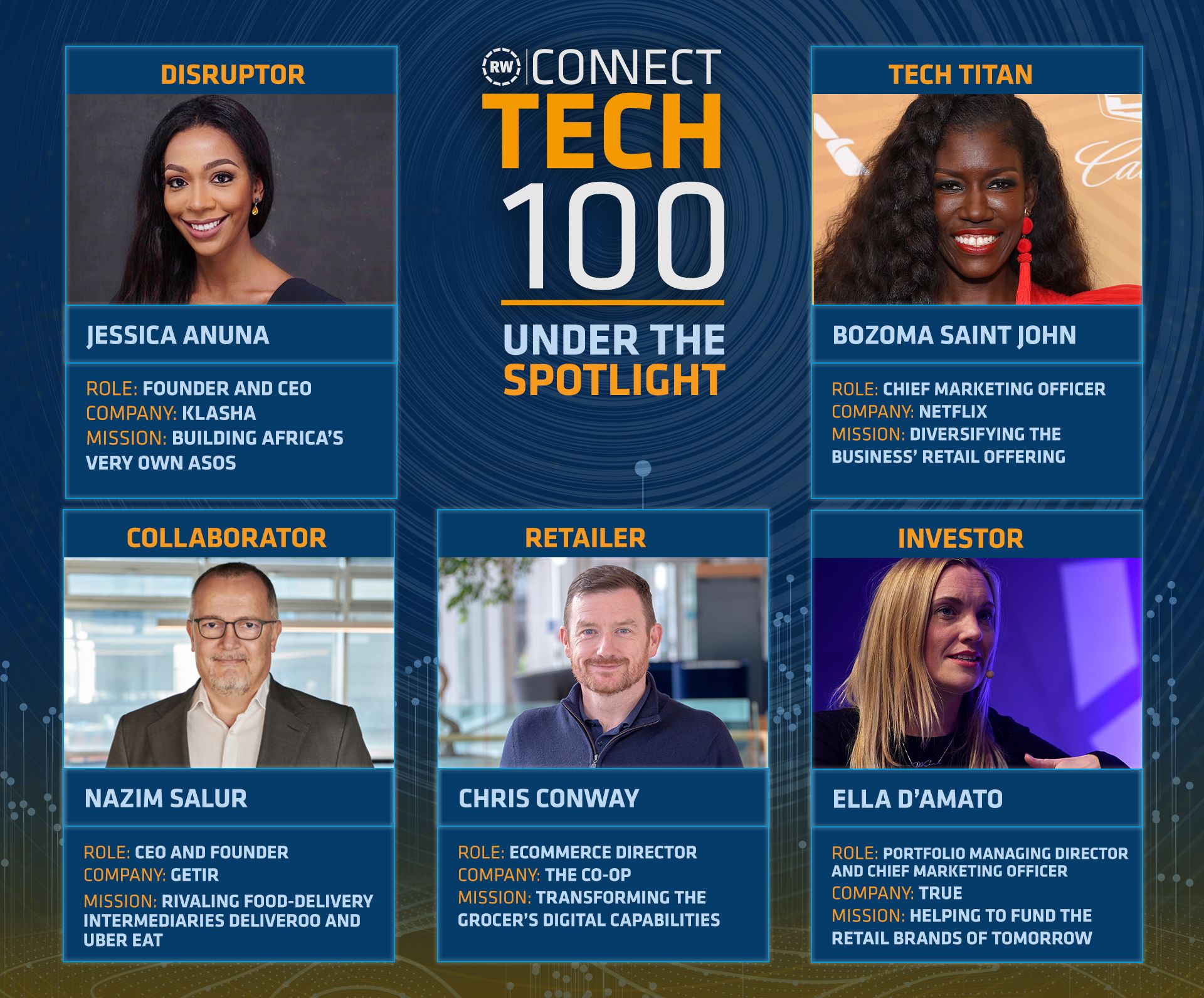 Meet the Tech 100: The who's who of influential retail tech leaders
Partner comments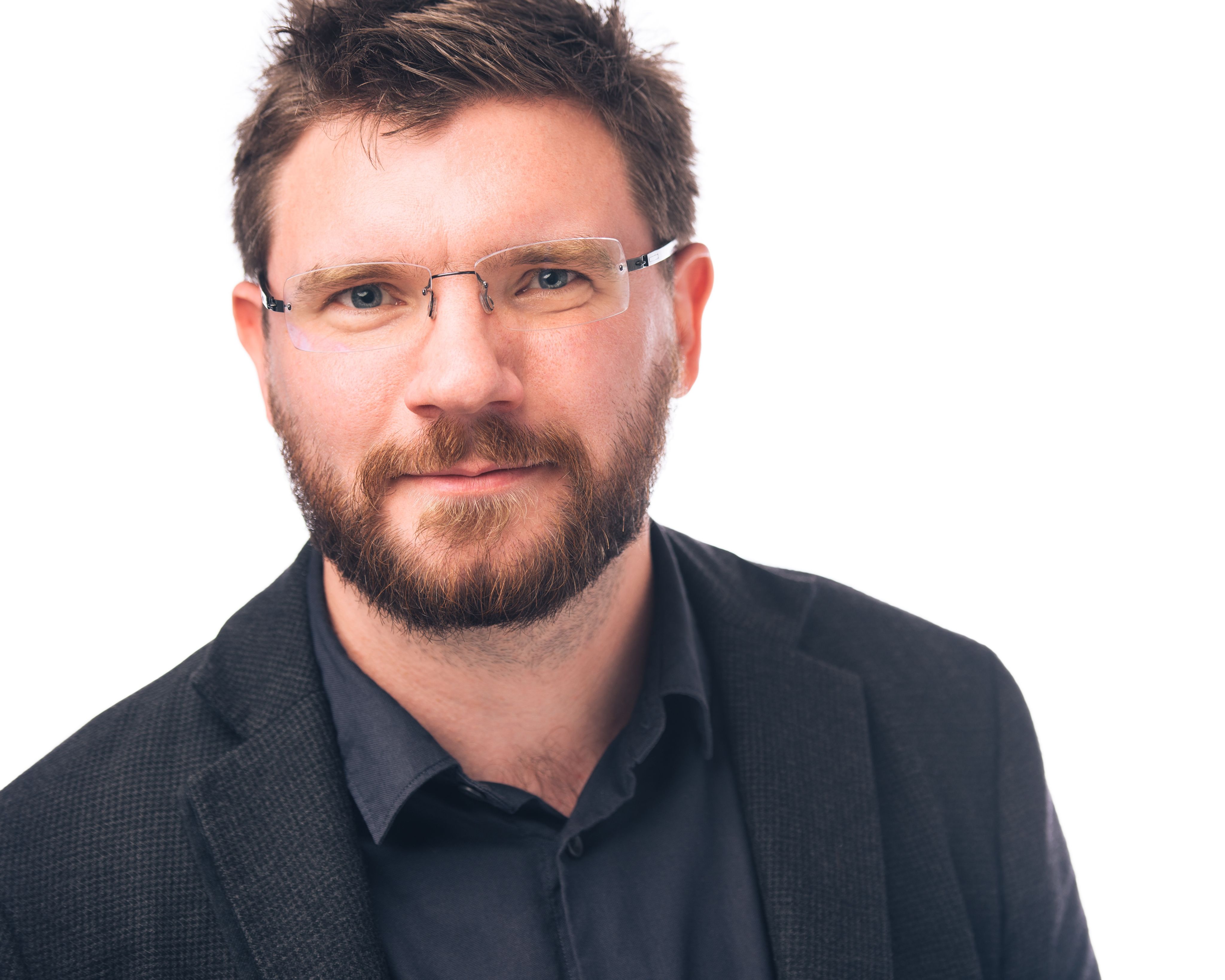 James Manderson, VP of global customer success, Braze
Yet again, the Tech 100 is a brilliant representation of some of the most exciting talent shaping the future of retail and commerce. A huge congratulations to everyone in this year's list, from team Braze.
As another year passes, it is essential for retailers to reflect on the significant shift in consumer behaviour that has taken place and how this is likely to continue shaping and shifting shopping trends into the future.
Consumers now seek new brands and services that fit into their reimagined routines. Although we are starting to see retailers reopening bricks-and-mortar locations again, online and digital shopping will still be a priority for many consumers.
With issues like supply chain problems looming large, brands should focus on putting the customer first. To retain customers and boost loyalty, be prepared to engage with customers, new and old, across different channels and touchpoints to communicate transparently and with humanity about issues including potential delays to fulfilment. Test, experiment and optimise your communications to build a seamless customer experience all year round.
Braze looks forward to working with some of the inspiring people named in this year's index. Congratulations again to the Tech 100 leading the way.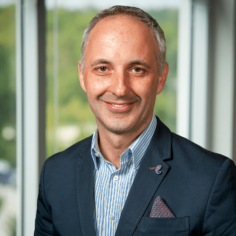 Vladi Shlesman, managing director EMEA, ChannelAdvisor
Congratulations to each of the Tech 100 leaders for 2021. It's truly inspiring to see the breadth of innovation and creativity coming from our industry, and the huge impact these people have made on the retail landscape.
The past few years have not been without challenges, but many brands and retailers have adapted into more robust, forward-looking, digitally savvy businesses that are primed to thrive in a post-pandemic world.
We recently surveyed 304 chief marketing officers working at UK brands selling online and they are feeling bullish about the next few months. Ninety-one per cent of CMOs said they feel confident their brand's revenue would grow over the next 12 months, with a quarter feeling very confident in revenue growth. These CMOs were also self-assured about customer growth with 92% expecting it to become even easier for their brand to attract and retain online shoppers across the next 12 months, and 32% saying they expect it to become much easier.
It is hard to predict what the next year may hold for digital commerce but there is little doubt that brands will continue turning to digital channels directly to unlock the full potential of global marketplaces. The past year has been truly transformative for consumers and businesses alike. I'm excited to watch the space over the next year, and these Tech 100 leaders, to see what innovations and ideas transform this exciting retail landscape.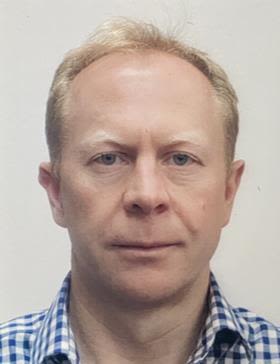 Lyndon Hedderly, director of customer solutions, Confluent
Retailers designed the classic department store with customer delight and comfort in mind: lounges with sumptuous sofas, boutiques and cafes.
Even as big-box stores began to take over the retail market, the in-store experience catered to consumer desire. Marketing and promotional efforts were designed to bring customers through the door and offer them a horizon of material abundance.
Today, that model has transformed. Digital commerce is now the norm for both big brands and startups. Customers are used to a journey that involves multiple touchpoints on various channels before they commit to buying.
To grab their attention in a highly competitive landscape, retail brands seek to offer extreme sub-segmentation and personalisation to appeal to customers who see themselves as individuals, not demographic groups.
Consequently, the future of retail hinges on the ability of brands to harness data. Data from numerous social media platforms, applications, customer interactions and external sources is the key to running a more efficient operation and providing engaging and personalized marketing. But using that data in real time is the hurdle most retail companies face.
To derive value from customer actions, brands must capture data streams in real time and wield that information for specific actions. The essence of this effort is data in motion rather than data at rest, with which retailers can harness the power of data to deliver rich, digital customer experiences and improve business operations.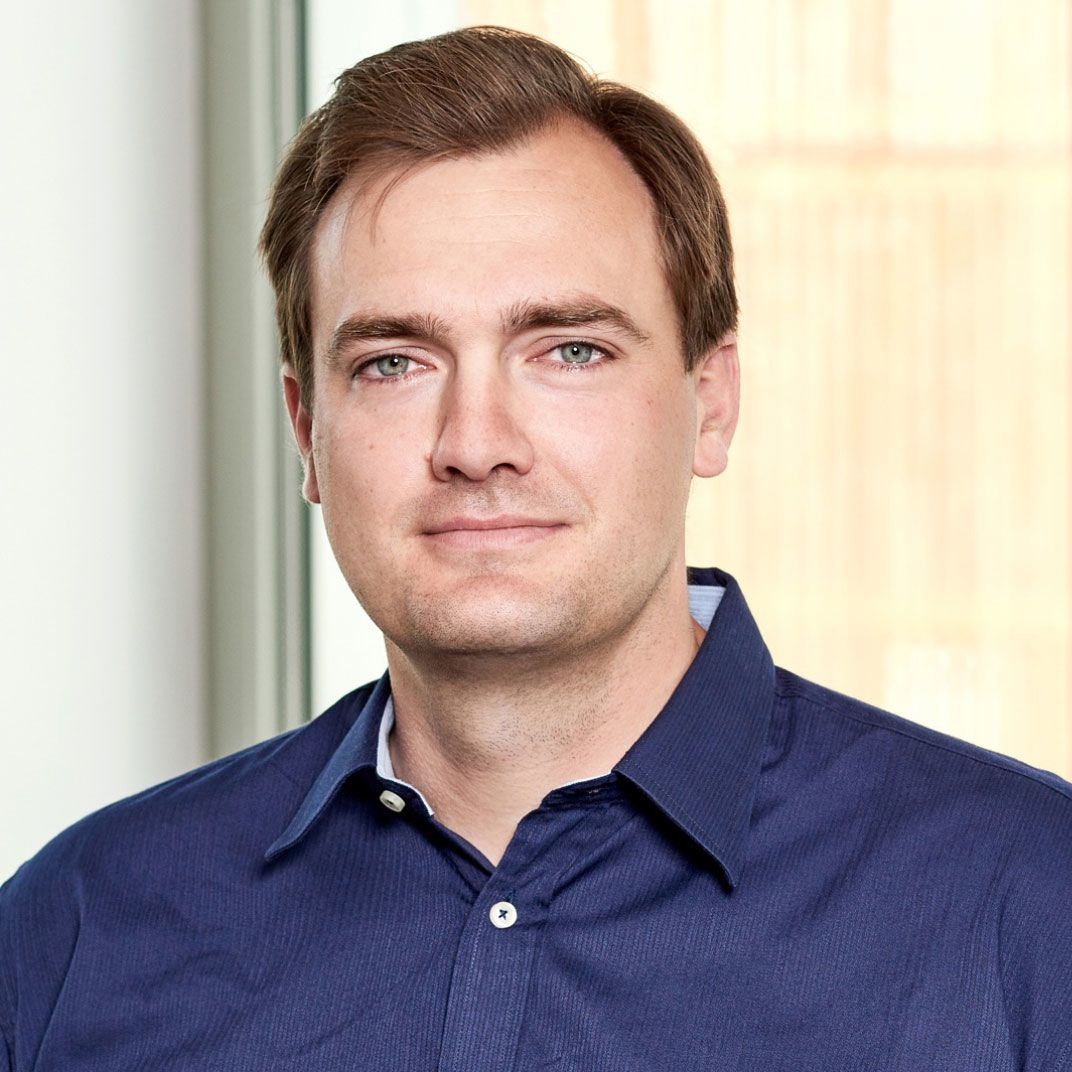 Alexander Graf, co-founder and co-chief executive, Spryker Systems
Huge congratulations to each and every Tech leader 2021.
The past two years have truly sorted the wheat from the chaff in terms of which retailers have embraced an agile mindset, and evolved with the changing status quo - rather than battling against it. Therefore, every leader highlighted here deserves recognition and applause for driving the technology revolution forward within retail.
It's both exciting and inspirational to read the stories of these leaders. While no one has a crystal ball, the future of retail looks very bright indeed with these great minds championing innovation in the industry.
At Spryker, we've enabled the successful digitization of traditional brick and mortar stores time and time again, so there is hope and opportunity out there for every retailer who is open to expand and evolve their business model.
Whether it's through the latest industry trends such as marketplace technology or unified commerce, the Tech 100 list illustrates that there are many paths to success in retail if businesses are willing to think big, and think outside of the box.
We can't wait to see how these industry leaders push technology innovation forward in the coming months and years, and inspire us all to go beyond.
In association with Braze, ChannelAdvisor, Confluent and Spryker
Produced by Megan Dunsby, Luke Tugby, Grace Bowden, Emily Kearns, Stephen Eddie, Rebecca Dyer, Ben Sillitoe and Helen Berry