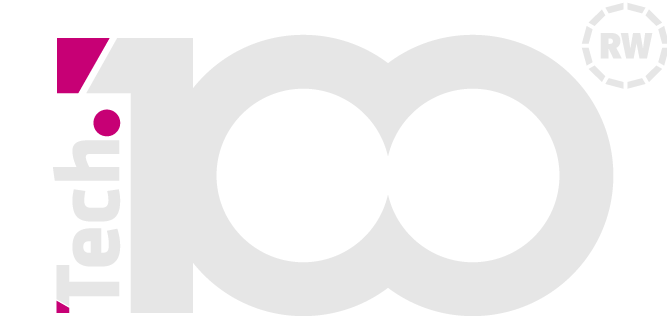 The faces of retail's digital future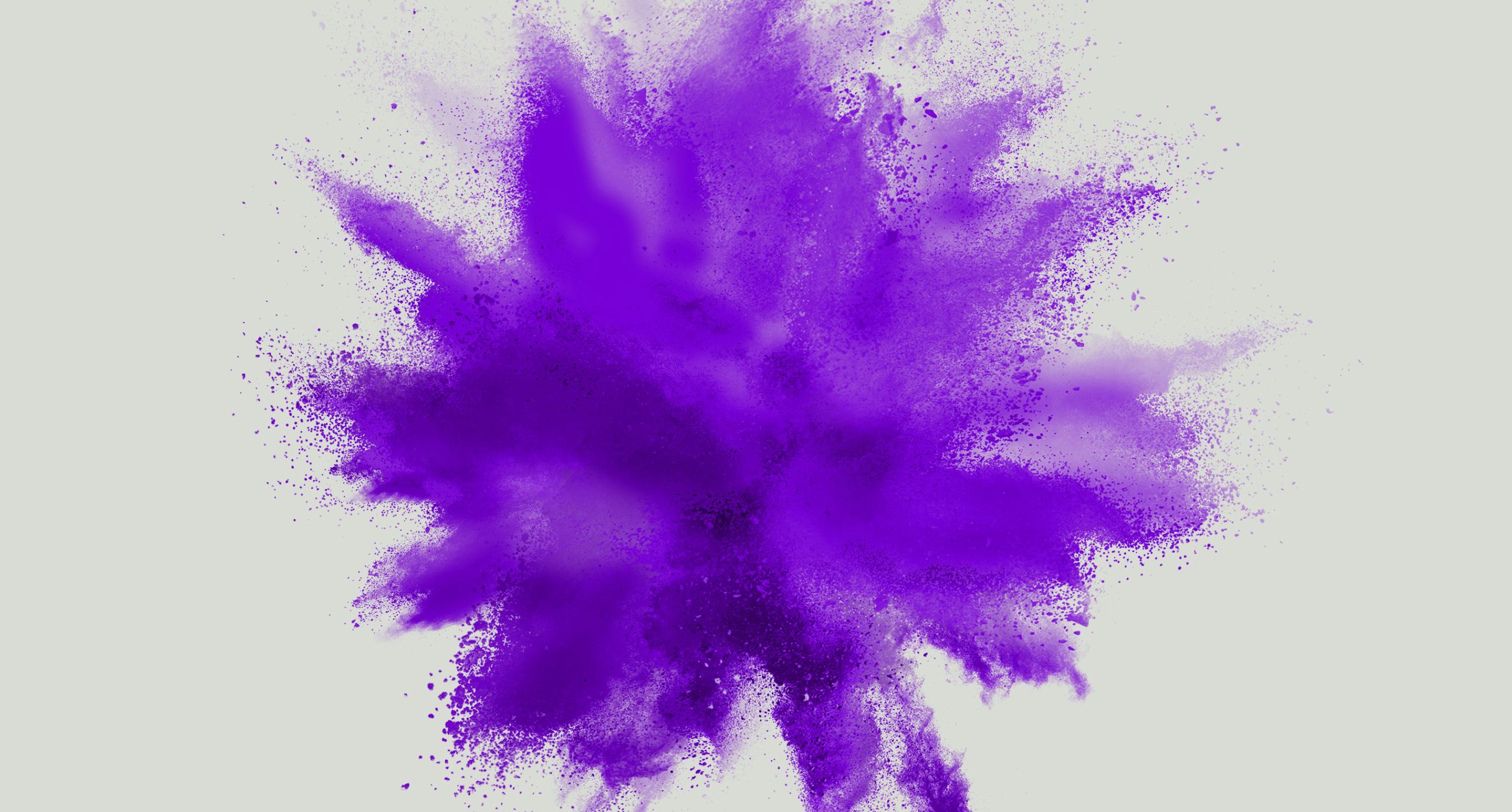 At a time when competition for tech talent is exceptionally tough and the industry battles mounting challenges, there has never been a greater focus on uncovering the people changing the way retailers think, operate and sell.
Against this backdrop, we bring you the Tech 100 2020 – RWRC's annual index showcasing 100 of the most innovative global technology leaders influencing retail – brought to you in association with Salesforce, ChannelAdvisor and DataRobot*.
This year's Tech 100 represents the changing face of the industry – we're shining the spotlight on individuals who often float under the radar
From the brains behind emerging brands giving established retailers a run for their money, to the investors fuelling this new era and the collaborators partnering for success, this year's Tech 100 represents the changing face of the industry.
The line-up is split into five groups – collaborators, start-ups and disruptors, retailers and brands, investors, and tech titans – and you'll notice that we are shining the spotlight on individuals who often float under the radar.
Paolo Levoni (Ebay), Alexia Inge (Cult Beauty), Barney Wragg (Karakuri), Sarah Venning (Pret a Manger) and Ianina Lucca (Depop) are just five of the influential people featured. Below you'll read their stories and discover how they are transforming retail and shaking up every corner of the industry, from manufacturing and robotics to personalisation and DTC formats.
Yet while the index represents the new wave of tech innovators transforming retail, it also holds a mirror up to the lack of diversity in digital commerce, particularly regarding black representation. Not one individual in the list is black; a stark reality for the retail tech industry. We can only hope that the recent Black Lives Matter movement and global initiatives – including RWRC's very own Be Inspired programme – will help to drive a sea change in tech diversity over the coming year.
Tech 100 has been compiled by Retail Week's team of journalists, supported by recommendations and nominations from industry experts. Our thanks go to Miya Knights, Natalie Berg, World Retail Congress, Springwise, Green Park, IBM, Co:Cubed, and Daniel Pitchford for their help in ensuring we recognise all the individuals powering retail technology and innovation.
A huge congratulations to this year's Tech 100. Your work in shaping the future of commerce is needed now more than ever.
* No sponsors were involved in the selection or judging process of the Tech 100 and were only given access to the index on publication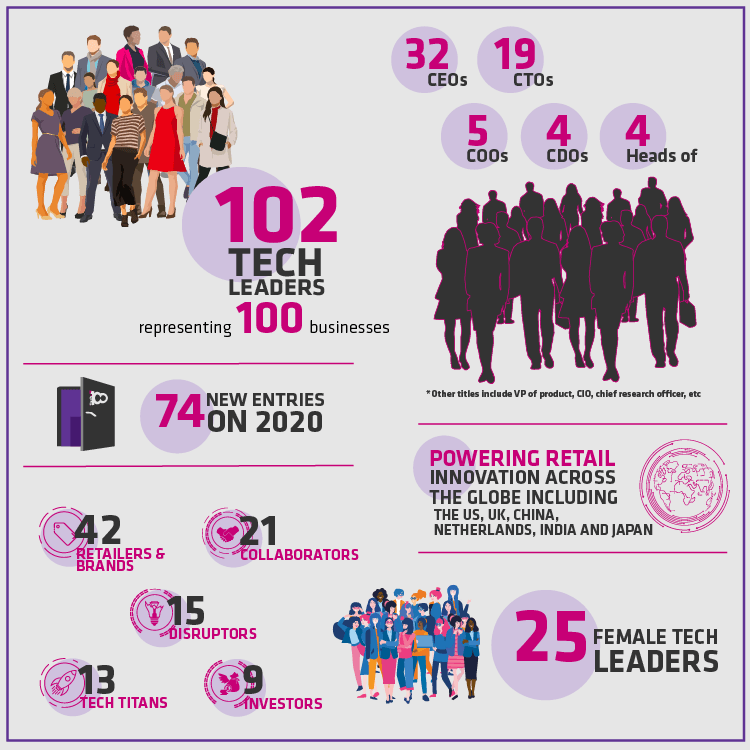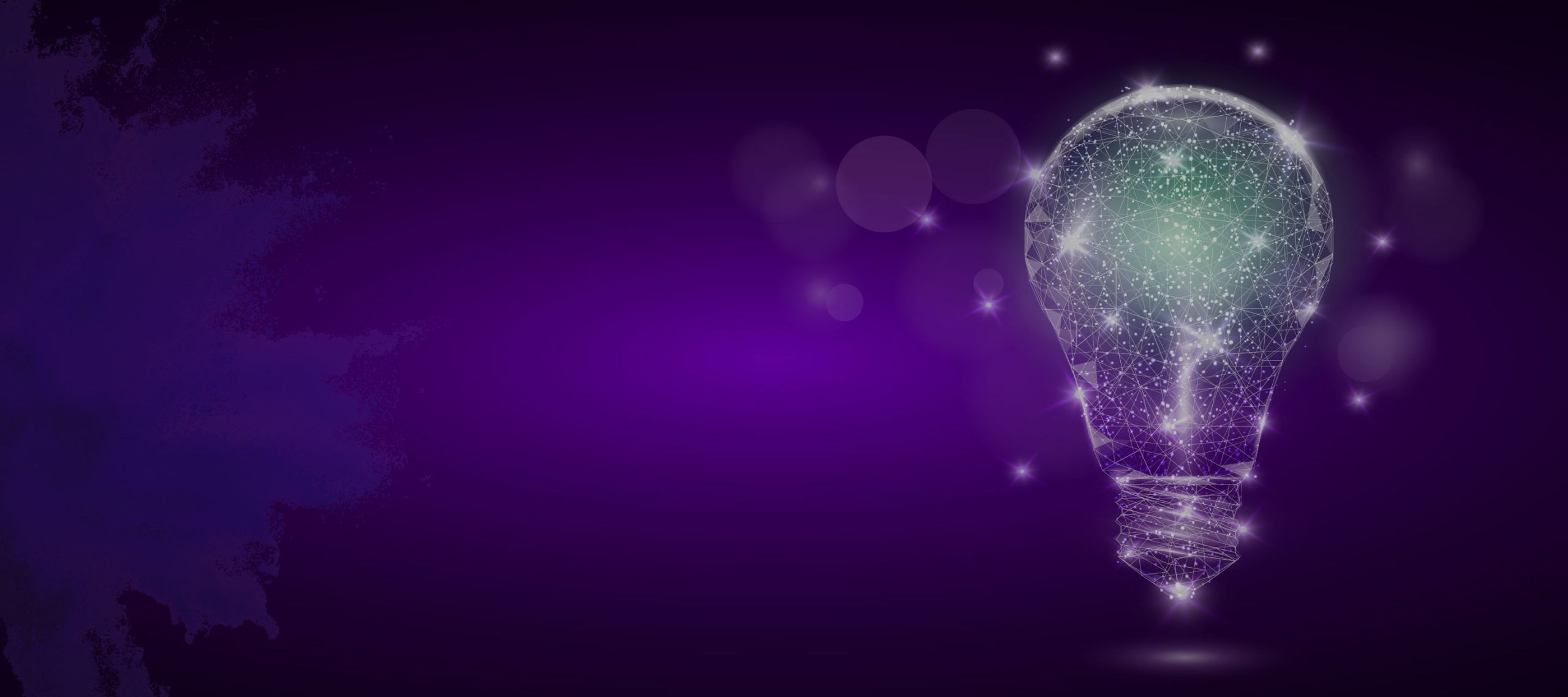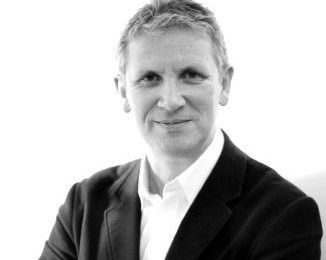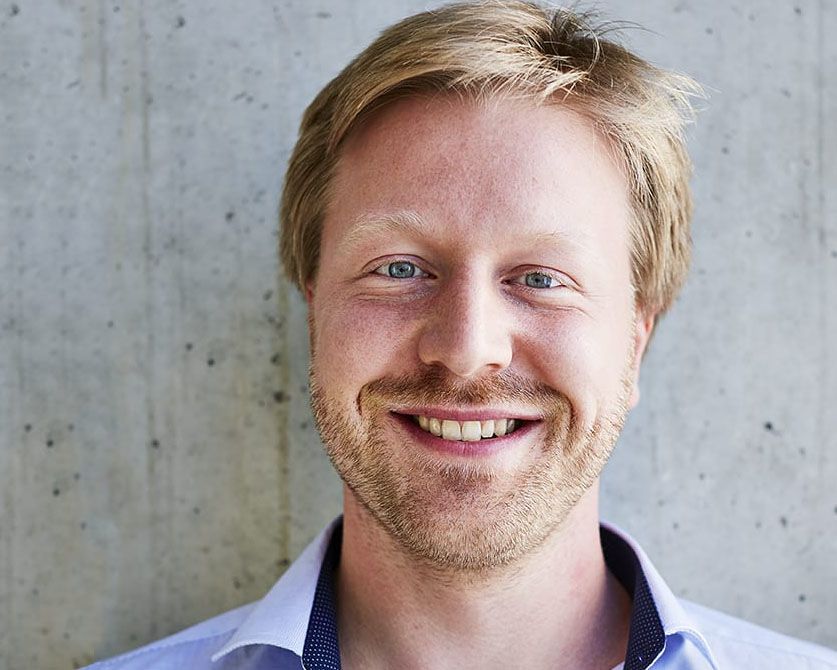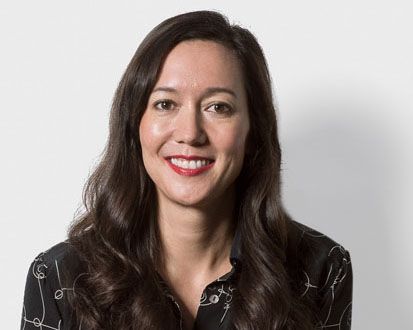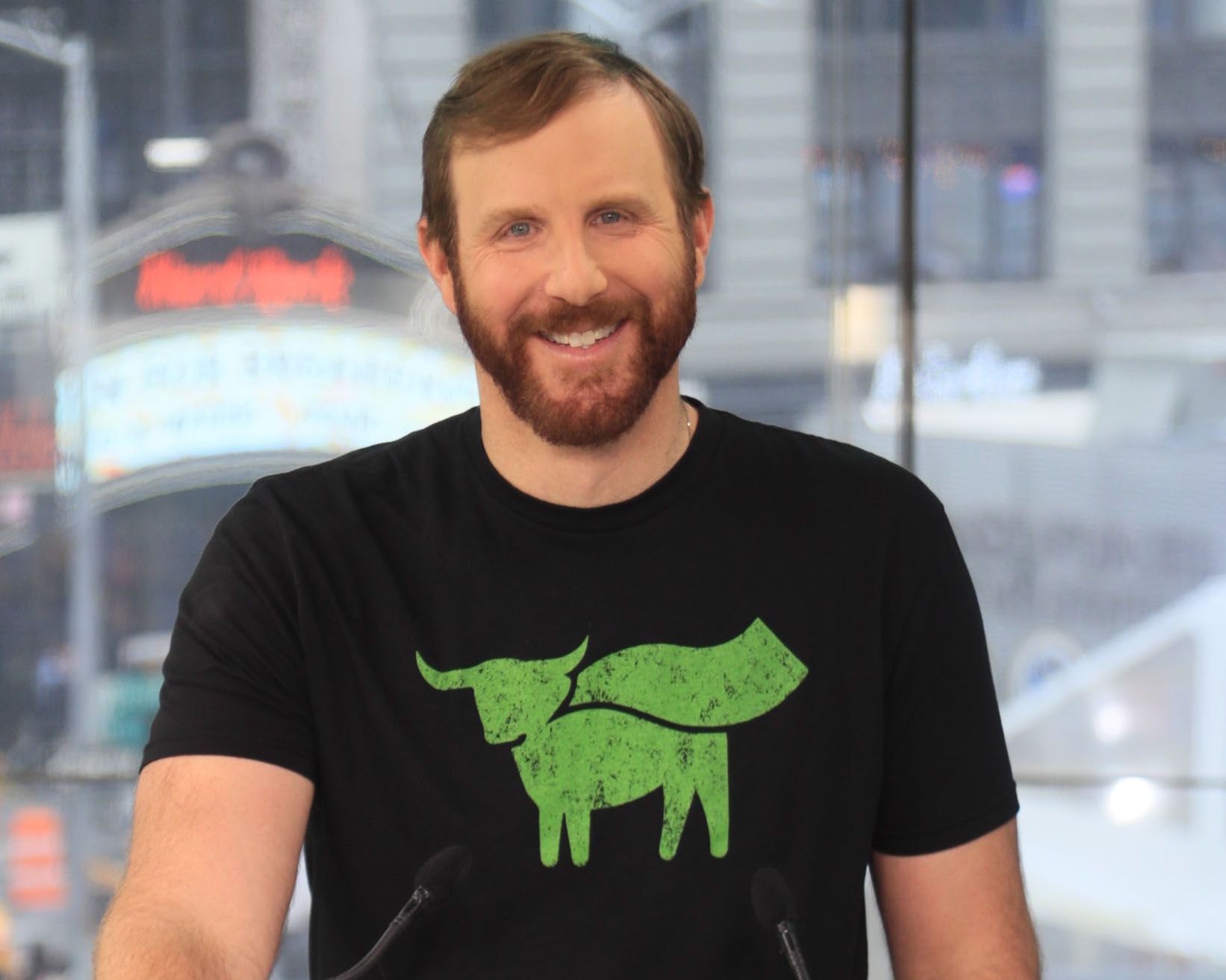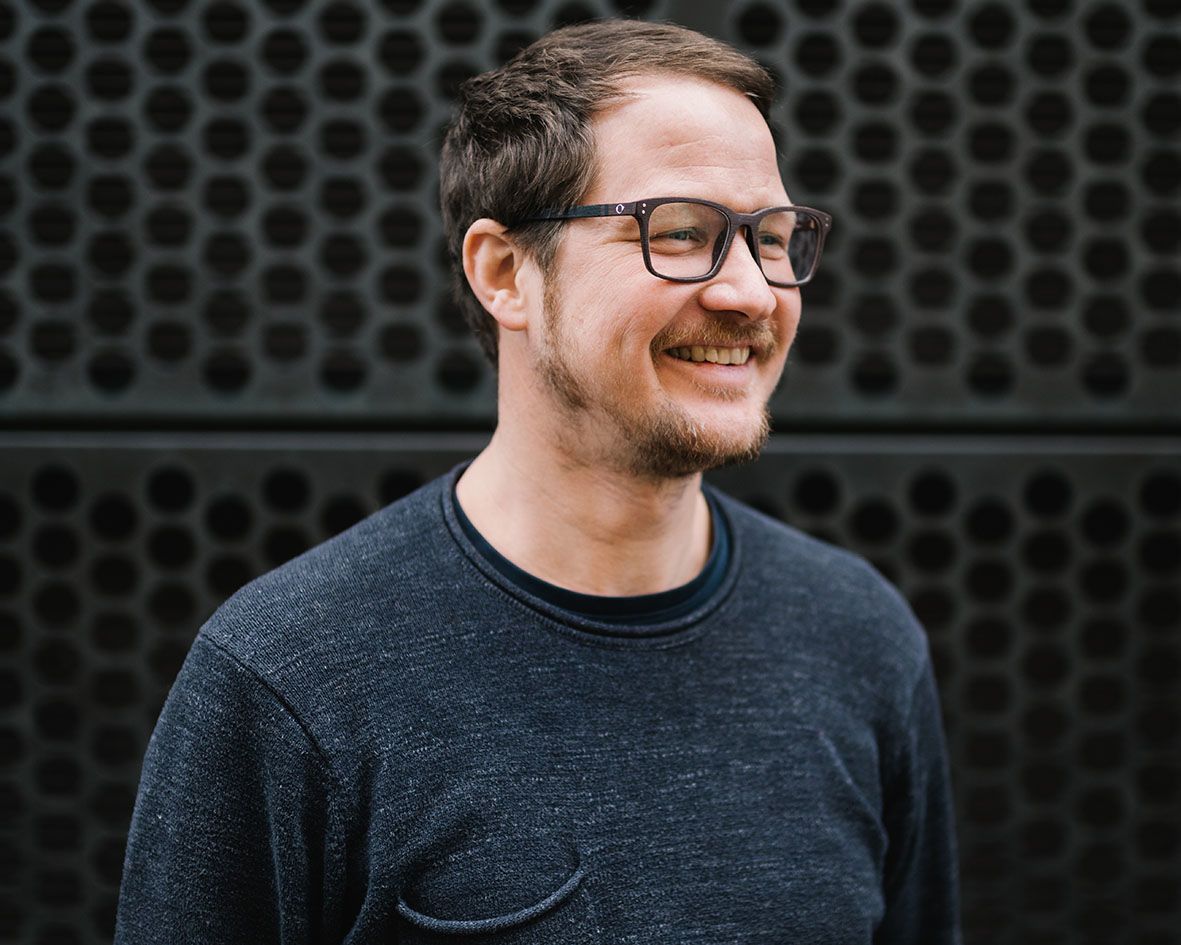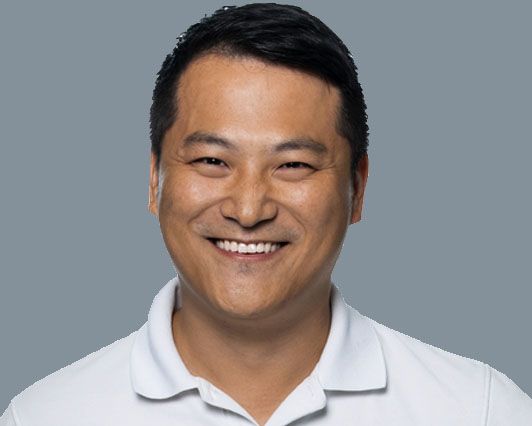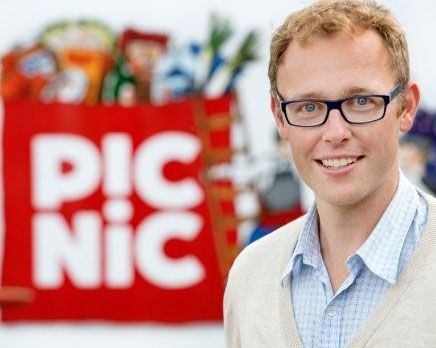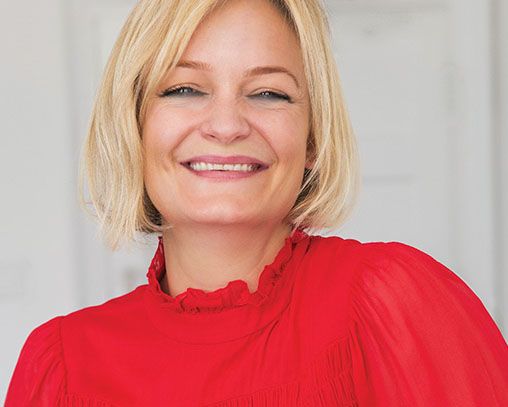 Dominic Allonby
Chief executive, executive chair and founder, Fruugo
Dominic Allonby founded Fruugo in 2012 as a global marketplace to support cross-border shopping, but he has plans for the business to be much more than that.
Visitors to Fruugo, which is based in Cumbria, UK, can buy from retailers in more than 40 countries, typically in their own language and currency. The number of products available on the site continues to grow, but so too does the ambition - Allonby and his team plan to white label Fruugo's proprietary technology and make it available for others to use.
Backed by private investors, including former M&S boss and outgoing Ocado chair Lord Rose, Allonby's business has had a strong 2020. Identifying an opportunity for growth in the pandemic, and to help nascent digital brands sell online, Fruugo encouraged new sellers to its platform by temporarily waiving its joining fee.
That spurred a 200% spike in Fruugo's sales during the first few months of the pandemic, according to The Sunday Times Tech Track 100 list, and the business is well-positioned for further growth.
Timo Boldt
Founder and chief executive, Gousto
Gousto became just the fourth UK company to achieve tech unicorn status during 2020 following its latest fundraising round. The on-demand recipe food box brand secured £25m of new equity from existing investors Perwyn and BGF at the end of October, valuing the business at more than $1bn.
The achievement topped off what has surely been Gousto's best year yet, with Timo Boldt demonstrating tech agility and purpose in the business' empathetic response to the coronavirus pandemic.
At the start of the crisis, Gousto launched Food Finder, an online small business directory – built in-house in just 10 days – connecting people to food businesses that were still able to operate collection or delivery services.
And that philanthropy has been matched by business performance. Under Boldt, who founded the company in 2012 aged 26, revenues topped £83m for the first half of the year as the pandemic sent demand for meal kits soaring.
Boldt now expects Gousto to make its first ever profit in 2020, compared with an operating loss of £12.5m last year.
Tania Boler
Chief executive and founder, Elvie
Tania Boler is the creator of UK female health tech retail brand Elvie, which has built up a legion of fans for its innovative patented breast pumps and smart pelvic floor exercisers.
A women's health expert who has held leadership positions at global NGOs and the United Nations, Boler launched Elvie in 2013 with the mission to "improve women's lives through smarter technology".
Over the past 12 months the business has enjoyed soaring sales and increasing media coverage. Revenue reached £19.8m during the year ending December 2019 – a 182% increase compared to 2016 levels. Elvie placed seventh in The Sunday Times Tech Track 100 this year, having previously been named among Wired's 100 Hottest Start-ups in 2019.
At the peak of the pandemic, Elvie offered discounts on products to key workers and turned its social media platforms into channels for women to visit for health advice.
Investment house Octopus Ventures said in July that "fertility tech represents the market opportunity for the future" - and Boler is leading that charge. In her words: "Women shouldn't have to make do with shoddy design or pink spin-offs when there are self-driving cars in the world."
Ethan Brown
President and chief executive, Beyond Meat
Food innovator Ethan Brown retains his place in the Tech 100 following a year of exciting collaborations between Beyond Meat and retailers across the world.
Brown, who quit his job as an energy executive in 2009 to launch his plant-based protein company, recently led the brand's entry into the Chinese market. This included a tie-up with Starbucks in China in April, followed by a partnership with Alibaba in July for a roll-out across its grocery chain Freshippo.
In the US, McDonald's has partnered with Beyond Meat for a burger range, while in the UK the brand has hit the shelves at a string of major grocers including Tesco, Sainsbury's and the Co-op. Beyond Meat now has 77,000 points of distribution in 65 countries.
This year, the business was named among The World's 50 Most Innovative Companies by Fast Company, and it's not hard to see why. Speaking to the magazine, Brown revealed he used his R&D team of tech, health and chemistry experts to design bespoke food products: "We ask these global chains what they want, and then we create different product lines from our platform."
While the business is facing competition from emerging rival Impossible Foods, Brown's personalised approach and global focus stand it in good stead for future growth.
Galahad Clark
Chief executive and co-founder, Vivobarefoot
Under serial footwear entrepreneur Galahad Clark, Vivobarefoot has always stood out for its ergonomic approach to designing shoes, but during 2020 it ratcheted up its innovation drive thanks to a range of new services and growth plans.
It unveiled a footwear reselling platform for repaired shoes, Revivo, helping to reduce the number of old shoes entering landfill. The site offers money-off incentives to shoppers if they send back previously worn shoes via the platform, aiming to promote change in consumer behaviour. Clark also gave the green light for a re-platforming of the website this year to support its new ventures.
But Clark is not stopping there. He plans to launch 3D printing services, enabling consumers to create more personalised and customised footwear. The business aims to more than double turnover from circa £40m today to £90m over the next three years.
Yony Feng
Co-founder, chief technology officer and chief information officer, Peloton
As the coronavirus locked down millions of consumers globally, home products were in demand, particularly fitness and sports equipment.
But retail analysts insist that recently listed Peloton, which doubled its annual sales in 2019/20 to $1.8bn, has the post-coronavirus staying power.
Peloton's app connects with the brand's core fitness bike product and a community of other Peloton users and instructors, allowing people to take part in interactive sessions at home.
Co-founder Yony Feng is one of a growing breed of leaders combining engineering expertise and a consumer focus, which is resulting in a merging of retail, technology and ecommerce, and fuelling a direct-to-consumer brand movement.
Peloton secured a partnership with John Lewis in 2020 to launch a concession and in-store experience, meaning consumers will be seeing much more of Feng's technology in 2021.
Daniel Gebler
Chief technology officer, Picnic
Daniel Gebler is sitting pretty among our Tech 100 for the second year running having continued to successfully lead the tech strategy for Picnic - the Netherlands-based online supermarket that bills itself as "tech's answer to groceries".
An efficient use of milkman-like fixed delivery routes, coupled with immense digital expertise, have fuelled Picnic's rapid rise since its formation in 2015, allowing it to gobble up market share in its homeland.
Gebler has been involved with the business since the beginning and, so quick is Picnic's rise to prominence, data analyst group Nielsen estimates it has already become the third largest food retailer in the Netherlands. During the peak of the coronavirus crisis, as online grocery demand soared, it reported up to 20 times more customers than usual.
Picnic secured $250m in new equity at the end of last year to build an automated distribution centre, which will support its future growth both at home and overseas.
Alexia Inge
Co-chief executive and co-founder, Cult Beauty
Cult Beauty is rapidly becoming the go-to online destination to discover beauty brands and make-up must-haves.
Boasting latest revenue of £104m and profits of £5.7m for the 12 months to December 2019 – up 94% on the previous year – the ecommerce business has grown from humble beginnings. Alexia Inge, along with co-founder Jess DeLuca, started Cult Beauty during the last recession without any funding, just a desire to bring a "beauty hall of fame" to life, comprising their "own authoritative treasure trove of products that our customers could trust".
This idea has evolved into a global brand with seven country-specific websites launched in the past year alone, including platforms in Germany, Italy, France and Spain. Its international sales now account for 59% of total revenue.
Cult Beauty is Inge's first retail venture – she was formerly in fashion PR and modelling – but she is keen to make a name for the business and herself in digital commerce. Watch this space.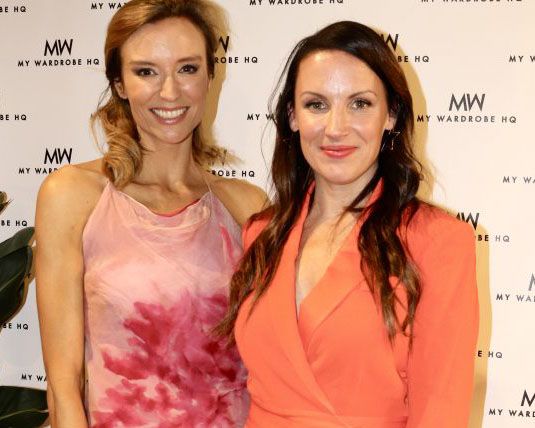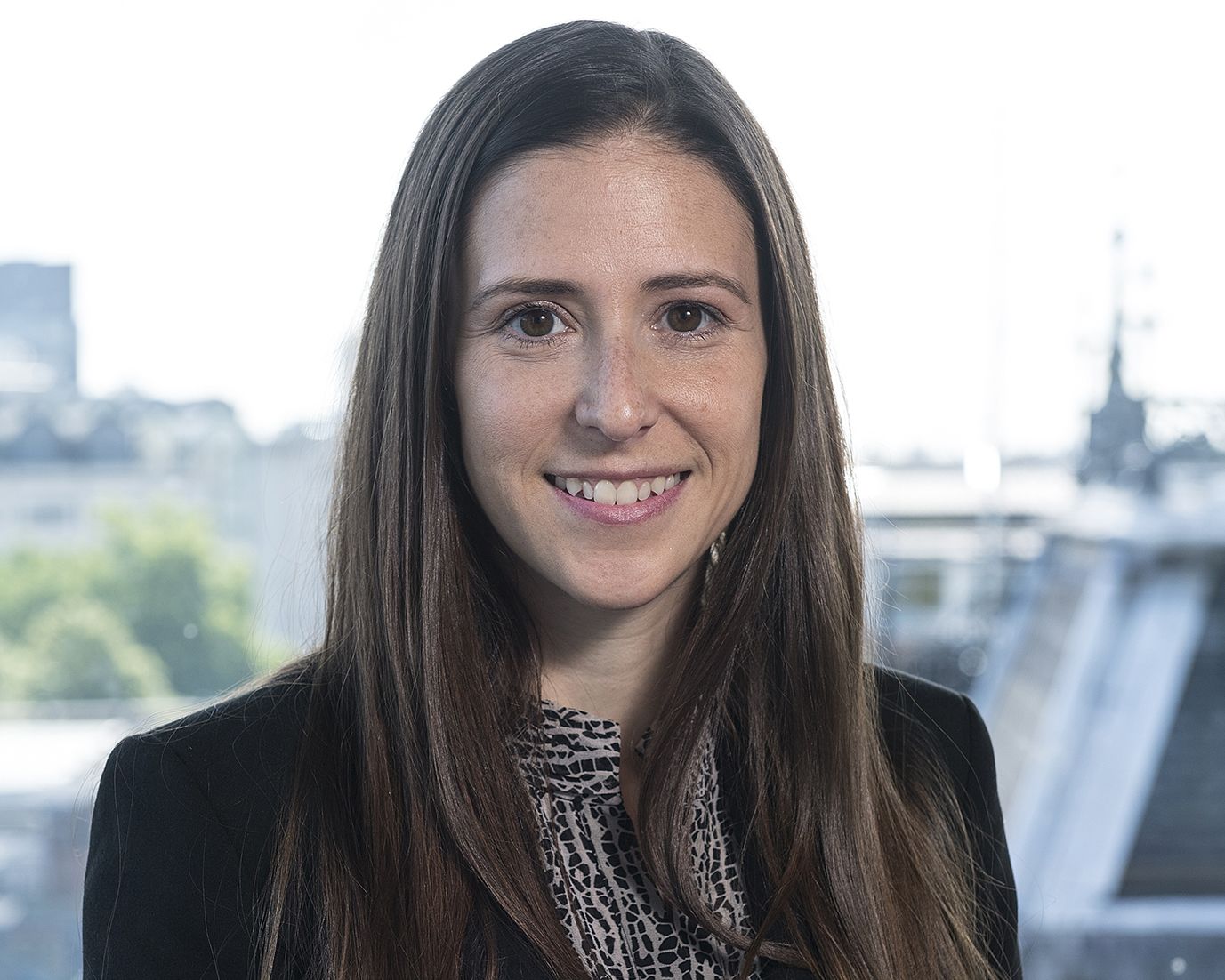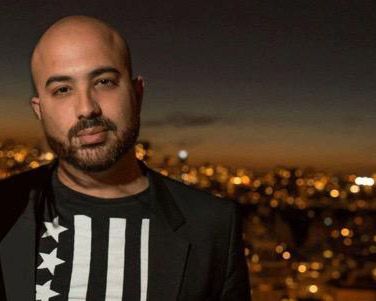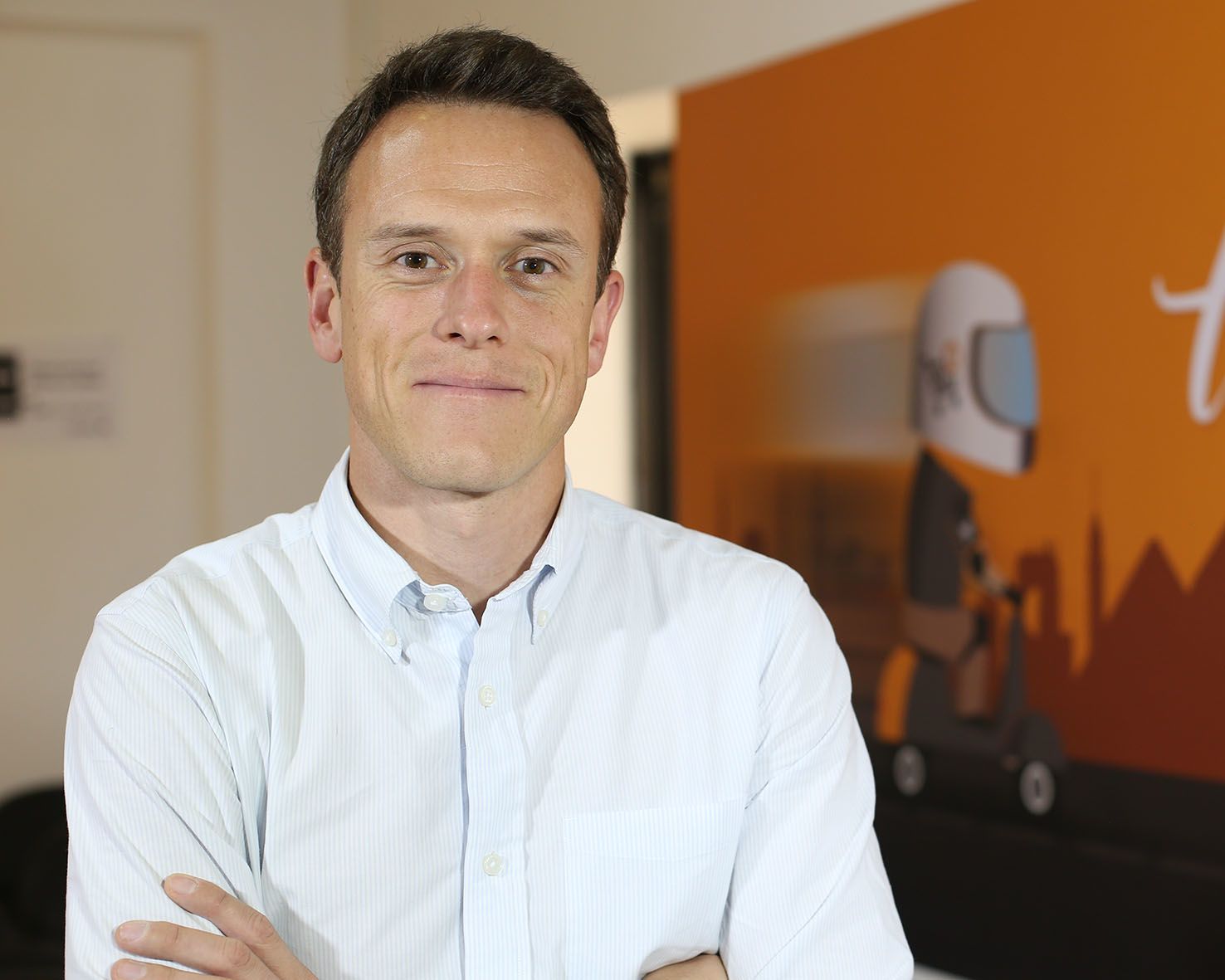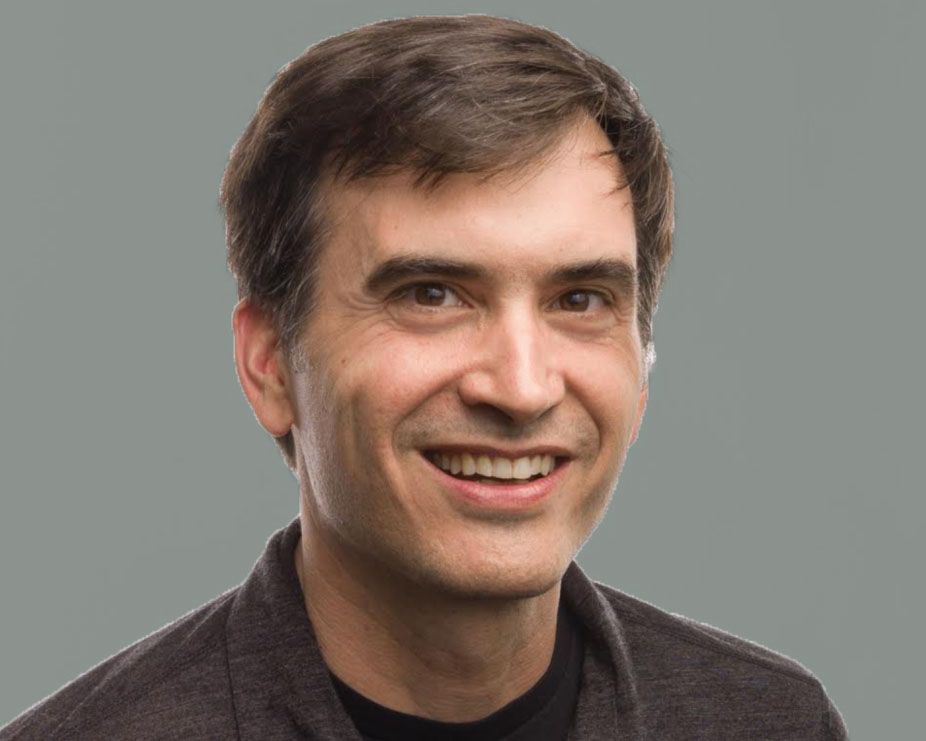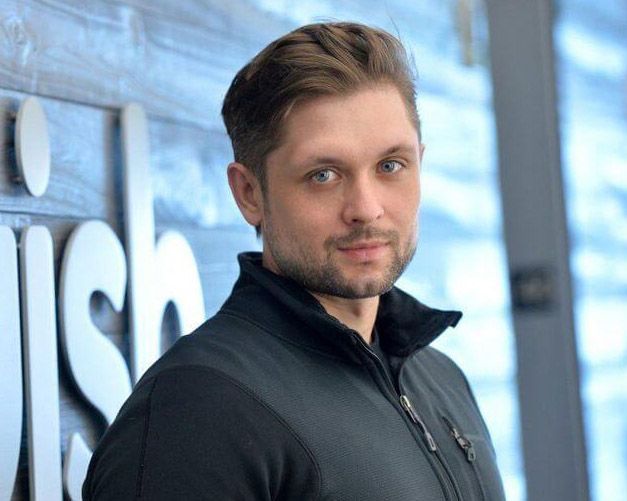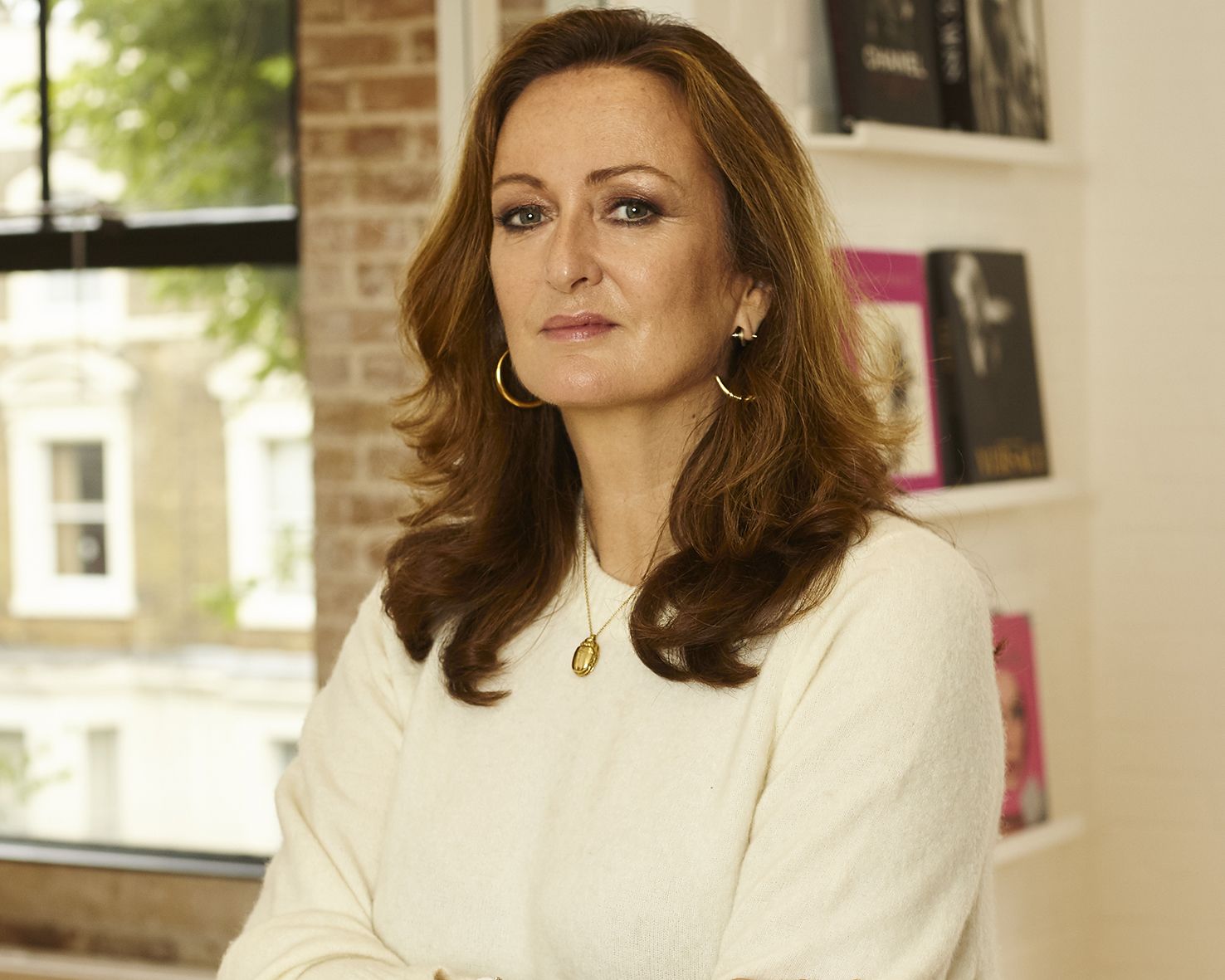 Tina Lake and Sacha Newall
Co-founders, MyWardrobeHQ
Tina Lake and Sacha Newall established MyWardrobeHQ in November 2019, helping democratise luxury fashion and new designer brands in the process.
MyWardrobeHQ acts primarily as a rental platform, giving consumers affordable access to often budget-busting garments. Although customers have the option to purchase second-hand products at prices below RRP, Lake and Newall's primary focus is on developing the more environmentally-friendly rental model.
The company, which is chaired by former Topshop and Whistles executive Jane Shepherdson, is also in the process of adding more brands to its portfolio.
Stella McCartney, Gucci, Prada, Anya Hindmarch, Mulberry, and Vivienne Westwood were among the brands available at launch, but MyWardrobeHQ's target is to further grow its partner base.
Lake has an online start-up pedigree, having built London-Boutiques.com in 2012 which she sold to Grazia magazine's parent company Mondadori two years later. Newall's background is in publishing, starting MyWardrobeHQ after more than a decade as promotions manager at the Daily Mail.
Ianina Lucca
Senior vice-president of growth, Depop
Tech veteran Ianina Lucca was poached by Depop from her previous role as growth director at Skyscanner back in February, as the social shopping app doubled down on its expansion plans to crack America.
Lucca, who formerly worked in growth positions at Just Eat, landed the job just before the Covid-19 pandemic triggered a jump in sales on the fashion resale platform, amid what the industry has referred to as 'quarantine clean-out frenzies'.
Speaking to Retail Week in September, Lucca revealed Depop had achieved record-breaking performance across all of its key markets, with triple-digit growth on the platform since April and upwards of 21 million users.
This year, Depop has also taken on 60 new staff – many of them designed to boost the retailer's tech capabilities – and this additional resource will come in handy to drive engagement in the US. Having raised $62m in new investment last year, the business wants to triple its customer base across the pond – plans to which Lucca's expertise will lend themselves well.
Tal Nathanel
Chief executive and co-founder, Showfields
There has been much debate about how retailers should merge digital operations with a physical presence, and how to combine content and commerce to build a modern brand.
Tal Nathanel created a space in New York at the end of 2018 aiming to solve several of these issues. Showfields is a store hosting items and messaging from digitally native brands that lack physical space of their own. Each brand stays for a maximum of six months to maintain a feeling of novelty, and merchandise is given a gallery presentation rather than that of a typical department store.
Nathanel and co-founder Amir Zwickel call their business "the most interesting store in the world". More innovation is on the cards in 2021, with the company planning the launch of the Magic Wand app to serve as a virtual assistant for customers seeking product information, and virtual store tours to keep traffic flowing during the pandemic.
Sacha Poignonnec
Co-chief executive and co-founder, Jumia
Jumia is often labelled the 'Amazon of Africa'. The Nigeria-based online marketplace, logistics provider and payment gateway celebrated its eighth birthday this year and completed its first full year as a public company, having become the first African tech firm to list on the New York stock exchange.
Jumia's active customer base continues to rise, growing 2 million year-on-year to 6.8 million across 11 African markets. The consumer shift to ecommerce during the pandemic is expected to strengthen its position in the year ahead.
While former McKinsey & Co retail consultant Poignonnec and his fellow co-founder Jeremy Hodara have faced some criticism amid spiralling losses, Jumia is prioritising top-line growth and market share gains over its bottom line – much like Amazon did in its early days.
The duo remain confident in Jumia's future prospects, saying it will emerge from the pandemic "stronger and even more relevant to our consumers, sellers and communities".
Mark Schaaf
Chief technology officer, Instacart
US online grocery delivery platform Instacart has grown in value from $2bn five years ago to an estimated $17.7bn today.
Supported by a fresh $200m round of investment, and amid reports of an imminent IPO, Instacart has established itself as a key player in the US ecommerce market, challenging established businesses by selling and delivering its partners' goods via a marketplace model.
Mark Schaaf joined Instacart in 2018, having previously led mobile display ads engineering at Google. He is a former senior engineering director at AdMob, and integrated that network into AdWords and Display after Google acquired the company in 2009.
Schaaf is Instacart's first CTO and his remit is focused on growing its tech team – particularly in engineering – while building a tech core that will enable the business to have greater dynamism in its supply chain logistics and planning.
Schaaf's influence has been seen during the pandemic: Instacart shared its data with packaged food producers to allay supply chain issues by enabling them to have a transparent view of inventory levels. And in August, Walmart partnered with Instacart to support its same-day delivery.
Under Schaaf, the technology powering the online player continues to attract suitors.
Peter Szulczewski
Chief executive and co-founder, Wish.com
Wish.com is a world of weird and wonderful products – anything from shewees to sharing slippers – at rock bottom prices. It's this USP that has helped the American marketplace platform set itself apart.
The platform boasts more than 100 million monthly active users, supports some 500,000 merchants - the majority of which are from China - and was the world's most downloaded shopping app in 2018. Perhaps most impressive is that it has achieved all of that without access to big name brands or speedy fulfilment.
The person responsible for Wish's rise to ecommerce fame is Peter Szulczewski.
A trained computer engineer, he co-founded the business in 2010 with CTO Danny Zhang - Szulczewski holds an 18.5% stake while Zhang has 4.2%. Over the past 10 years he has scaled revenues, through a combination of savvy social media targeting and personalised marketing elsewhere, to $1.9bn.
Last year, Wish.com completed its latest round of fundraising led by private equity house General Atlantic, which valued the company at $11.2bn, making Szulczewski a self-made tech billionaire.
Lucy Yeomans
Creator, founder and co-chief executive, Drest
Lucy Yeomans is the former content director of Net-a-Porter, and the founding editor of the online luxury retailer's magazine.
She left Net-a-Porter in January 2019 to launch Drest, a tech platform merging fashion and gaming to help big brands such as Burberry, Gucci and Prada get in front of a new, younger consumer base. Users can dress their digital avatars with different fashion items before purchasing the look on Farfetch, Drest's official partner.
As digital fashion gains traction, with a growing number of consumers looking for clothing and styling for their virtual selves or better ways to try out products from the comfort of their own home, Drest's inception could prove timely.
In addition to gamifying luxury fashion, Yeomans secured her first beauty partnership with make-up artist Mary Greenwell in 2020, and plans to develop this area of the business in the months ahead. As of this summer, consumers could try out the make-up via Instagram filters, hinting at more innovation to come.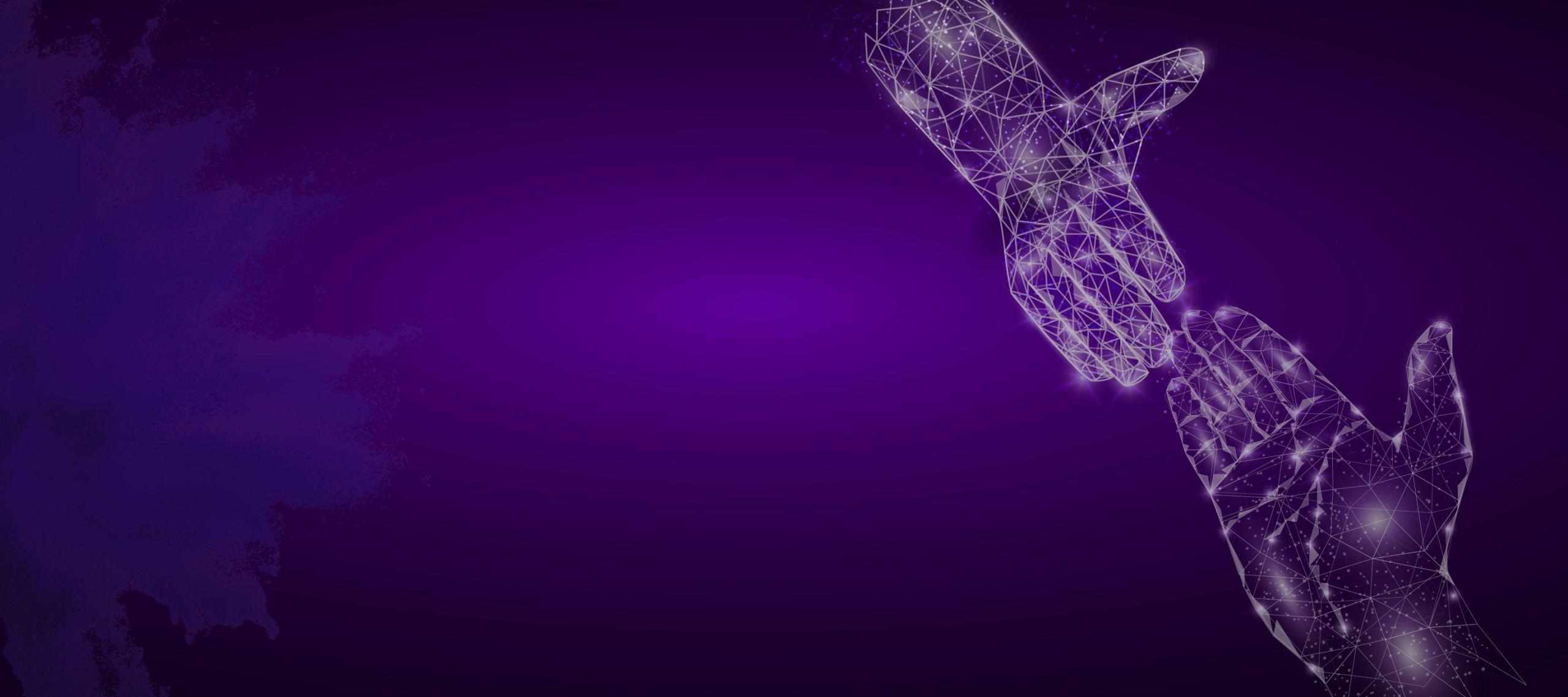 Jeremy Achin
Chief executive and co-founder, DataRobot
Data scientist-turned-entrepreneur Jeremy Achin is intent on "putting the AI in retail" with his automated machine learning platform that makes it fast and easy for retailers to build and deploy accurate predictive models.
Extracting value from data they previously wouldn't have been able to access, retailers can automate changes in their business to become more productive and, ultimately, optimise their bottom lines.
Since DataRobot's launch in 2012, Achin has helped names including Deloitte and Black & Decker. Carrefour is one of its most recent customers, using the tech to improve its store expansion efforts, mapping the levels of revenue that could be achieved by opening stores in certain locations, for instance.
Formerly director of research and modelling at Travelers Insurance, where he also built predictive models, Achin says he is "passionate about helping organisations become more efficient by deploying machine learning everywhere".
Marc Benioff
Founder, chairman and chief executive, Salesforce
The Salesforce story is a famous one. Marc Benioff came up with the idea while working at cloud software company Oracle and left to pursue his dream, launching Salesforce from a small apartment in San Francisco.
Benioff's dream has evolved to become a billion-dollar business that now holds the title as the number one provider of customer relationship management (CRM) software globally, with 150,000 customers, including Unilever, Ocado and Aston Martin.
This year, Salesforce has stepped up to help businesses during the pandemic. It has been working with governments in the US to provide a digital system for the Covid-19 track and trace process, while in the UK the tech firm has helped retailers, particularly those with bricks-and-mortar stores such as Fenwick, to pivot online.
Outside of Salesforce, Benioff is an active investor and has injected funding into several businesses. Recent investments include drug therapy software start-up Vineti and emerging cloud data platform Snowflake.
Mark Chiappetta
Chief operating officer, SoftRobotics
Mark Chiappetta is the tech know-how behind SoftRobotics, the US-based company which designs and manufactures systems using patented 'hands', or grippers, to enable automation of a variety of products and processes.
This extends to applications for packaging, tooling systems to collaborate with human workers, sorting and picking inventory, and much more.
Chiappetta – who spent 15 years working in senior roles for popular consumer robot brand iRobot Corporation and has invented a number of robotics products with more than 30 issued or pending patents – joined SoftRobotics in 2016 as CTO. He was hired to turn the tech start-up into a rapidly growing industrial automation solutions provider, and in June was promoted to COO having delivered on this goal.
Under Chiappetta, the platform has driven wide scale installations of 2D and 3D picking and packing solutions running 24/7 for global customers in food and beverage, CPGs, order fulfilment and reverse logistics.
Having worked for Joseph F Engelberger – who is respected by the industry worldwide as the "father of robotics" – early in his career, Chiappetta's expertise in the robotics and automation field has the potential to revolutionise retail.
Tessa Clarke
Chief executive and co-founder, Olio
Tessa Clarke is making it easy for retailers to reduce their food waste, create more sustainable supply chains and make a difference to people's lives with her mobile app Olio.
It connects users to each other and with businesses – from Sainsbury's and Pret a Manger to local independents – so that surplus food can be collected and used rather than thrown away. This extends to non-food household items, too.
Clarke, who launched the business in 2015 with co-founder Saasha Celestial-One, brings a wealth of tech and retail experience to the role, having spent years as managing director of ecommerce at Dyson and as publishing director of our very own Retail Week.
With the pandemic and resulting recession heightening economic hardship in the UK, Clarke's business is feeding communities in crisis - and retailers have been quick to collaborate. Tesco, for instance, announced a national partnership in September.
Sarah Clemens
Chief operating officer, Twitch
Tech and retail veteran Sarah Clemens is making waves at Twitch, the Amazon-owned livestreaming platform popular with gamers.
Clemens is driving innovation and strategy for Twitch at a crucial time for the business, as it looks to broaden its scope outside of gaming into fashion and politics.
In September, for example, Twitch partnered with Burberry to livestream its spring/summer 2021 fashion show. With large gatherings restricted, the tie-up allowed users to view multiple perspectives of the show at a time and converse with fellow viewers using a chat window.
Alongside retail, Clemens – who featured among Fast Company's Most Creative People in Business 2019 – has also developed new audiences and revenue sources. Since joining Twitch in 2018, she has introduced organic advertising to the platform, brought in political content broadcasting and has organised movie and TV marathons to ramp up audience engagement.
Mark Cummins
General manager and co-founder, Pointy
The recent acceleration of ecommerce resulting from the global health crisis has highlighted the need for all bricks-and-mortar retailers to have an online storefront – and Irish entrepreneur Mark Cummins has created an affordable solution.
Pointy enables physical retailers that don't have an ecommerce platform to make their products discoverable online, without any data entry required. Retailers need only to scan the barcode of a product – and the hardware connects to almost any point of sale system – and the information, including image and description, is uploaded automatically to their Pointy page.
In January, Pointy caught the attention of Google, which shelled out $163m to acquire the business and Cummins brought in as general manager. Pointy is the second successful venture for Cummins, after his first business Plink – an app that identifies products in users' photographs – was also acquired by Google in 2010 for an undisclosed sum.
Larry Ellison
Chair, chief technology officer and co-founder, Oracle
It's been a big year for Larry Ellison after Oracle fended off competition from Microsoft to secure "trusted tech partner" status with TikTok's US operation in September.
Ellison, an American business magnate and investor, co-founded computer software giant Oracle in 1977 and gave up his chief executive position in 2014, after 37 years at the helm. He still plays a significant role in steering the firm's direction, with the TikTok deal expected to give database specialist Oracle huge gains in cloud technology.
While many elements of the deal are not yet publicly available, the benefit Oracle will bring to TikTok is expected to extend to helping the social media app better manage its content output and algorithms, while providing better user security via the infrastructure it has to offer.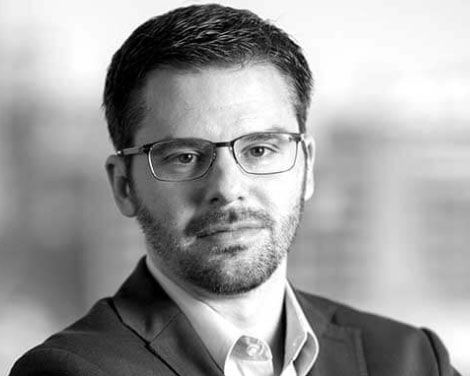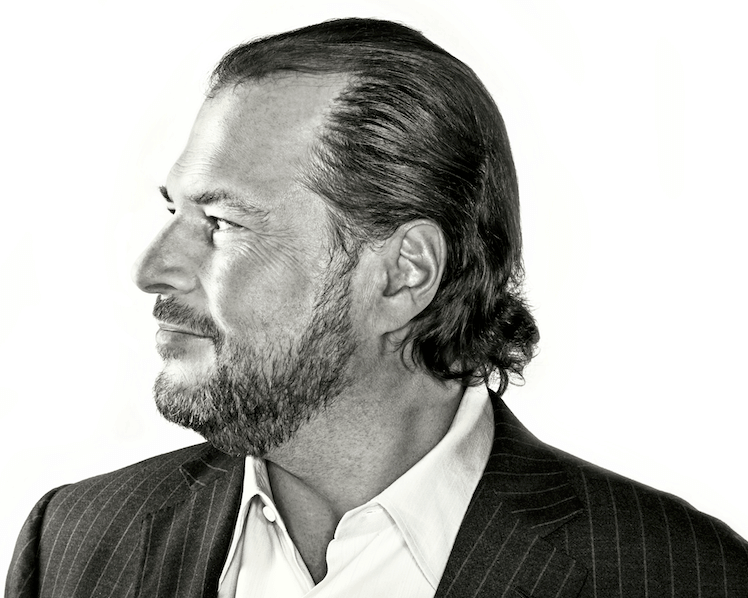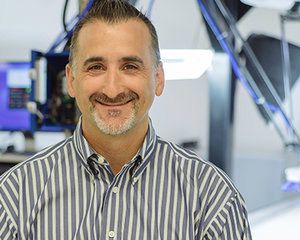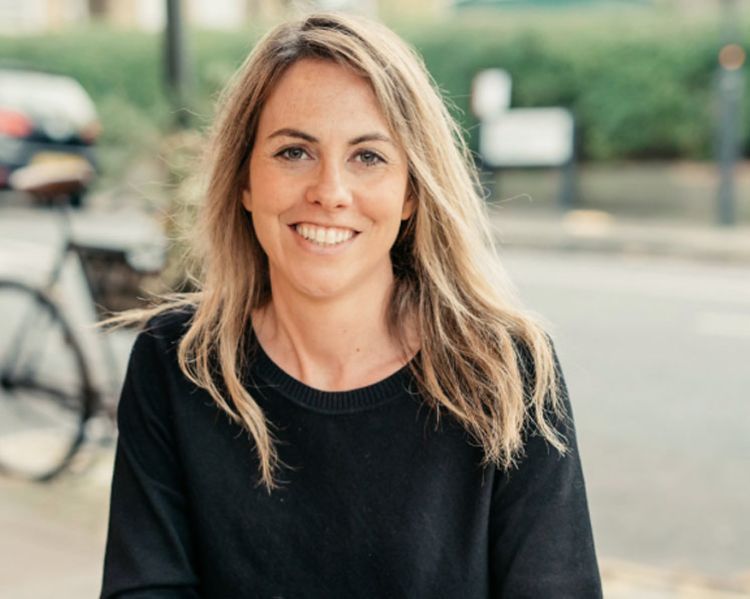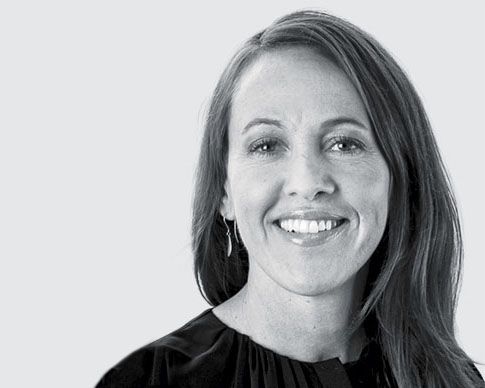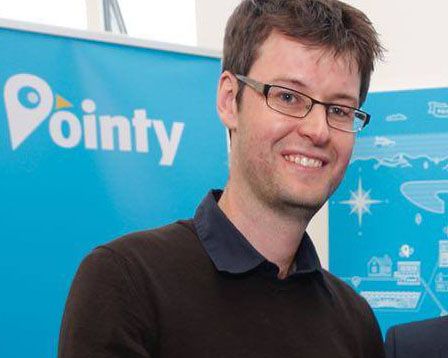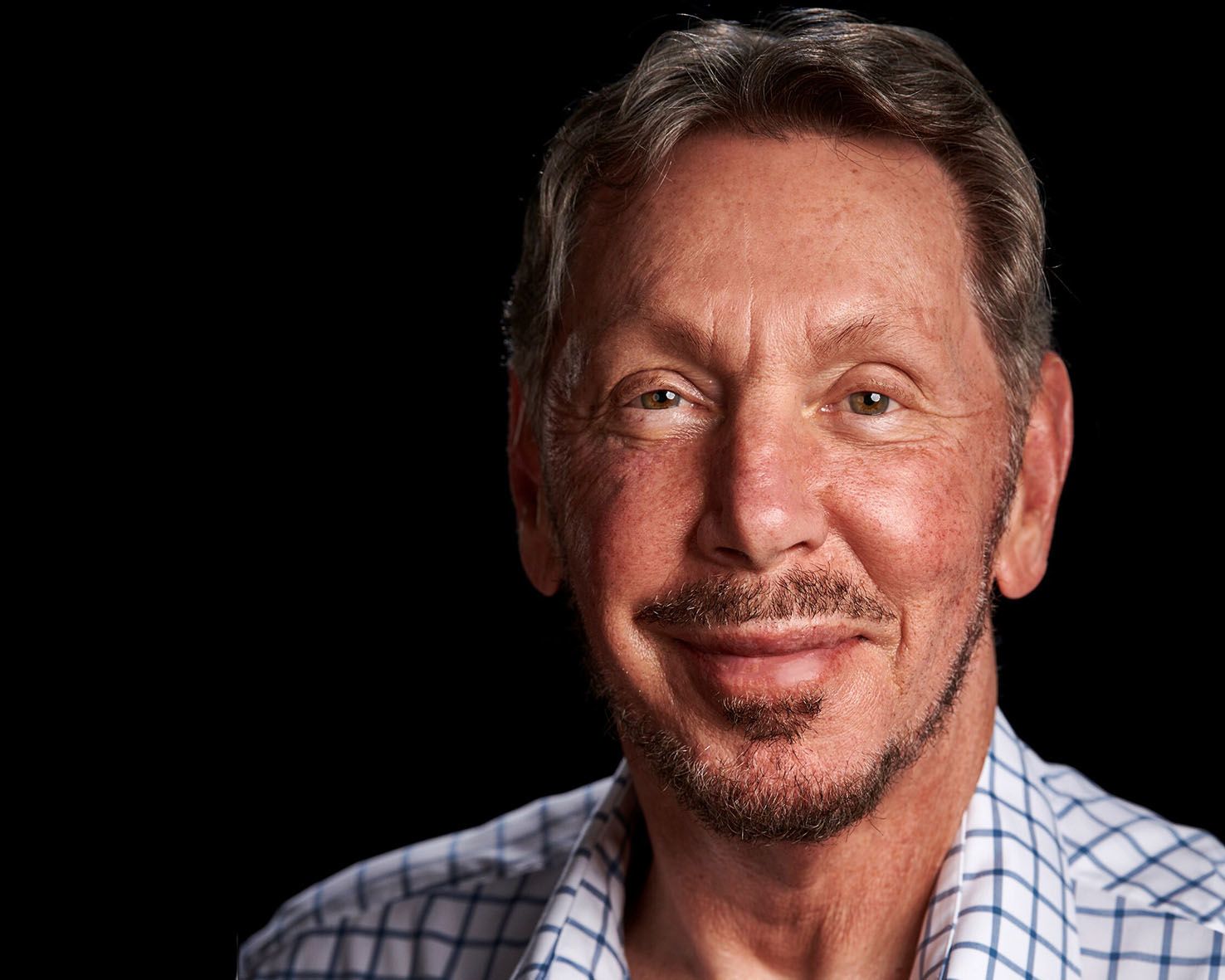 Marvin Erdly
Head of TradeLens, IBM Blockchain
Marvin Erdly is leading IBM's pioneering solution TradeLens, the shipping platform jointly developed with Maersk in 2018 to apply blockchain to the world's global supply chain.
Erdly, a veteran tech and management consultant with more than 20 years experience at IBM and PwC, has driven notable growth of TradeLens over the past year, encouraging organisations to share shipping data to improve the tracking of goods across territories.
With the coronavirus crisis emphasising the need for digitised supply chains and greater collaboration, freight-forwarding companies, customs authorities, airports and international ports – including those in Canada, Thailand and Indonesia – are among those that have signed up to the blockchain platform this year.
The US also gave TradeLens federal approval in January, meaning that carriers across the country can now collaborate without scrutiny from the Federal Maritime Commission.
Expect to hear more about Erdly in the coming year as TradeLens strives to build an interconnected ecosystem of supply chain partners.
Rob Gamlin
Chief executive and founder, VoCoVo
For some store-based retailers, particularly grocers, the coronavirus pandemic has accelerated demand and made managing inventory and customer service paramount. The crisis has also put more pressure on frontline staff to communicate effectively with each other while keeping socially distanced.
Rob Gamlin's solution is already being used by retailers including Tesco, Primark, Asda and the Co-op.
His business, VoCoVo, has created innovative headsets that incorporate a digital enhanced cordless telecommunication (DECT) system to enable shop floor staff to stay in constant contact across different aisles, floors and even buildings.
While the tech may not seem quite as exciting as others in our list, the numbers speak for themselves. VoCoVo has become the fifth fastest-growing private British tech company, according to The Sunday Times Tech Track 100. Its sales of £13m during the 2019 financial year were up 221% compared to the prior year, and are expected to have grown further in 2020.
In a time of uncertainty, where stock levels may fluctuate and customers may have different requirements, Gamlin is helping to keep staff connected while remaining socially distant.
Pierre-Dimitri Gore-Coty
Vice-president of delivery, Uber
Uber has been one of the key players shaking up food delivery in the retail world this year – and it's Pierre-Dimitri Gore-Coty who is leading the charge.
Gore-Coty oversees all of Uber's delivery services across 30 countries, including Uber Eats and its other on-demand delivery efforts, which now total $6.96bn (gross bookings as of the second quarter of 2020).
He joined Uber in 2012 and has been in his current role since February, steering growth and partnerships at a crucial time, given the impact of the pandemic. Asda and Sainsbury's are among Uber Eats' newest UK customers, as grocers seek to capitalise on increasing demand for grocery home deliveries.
Results from its second quarter of 2020 showed Uber's food delivery business overtook its ride sharing arm, with customers driving £900m in revenue, a 103% increase year on year.
Gore-Coty is keen to use his position to help lift others in tech. He refers to himself as a "fierce diversity and inclusion champion" and works to be an ally to women and under-represented groups within and outside of Uber.
Ahti Heinla
Chief technology officer and co-founder, Starship Technologies
Featuring in our Tech 100 index for a second consecutive year is robot delivery entrepreneur Ahti Heinla.
Heinla has taken a concept he and fellow Starship co-founder Janus Friis had in 2014 for self-driving robots and made it a commercial reality in retail, now boasting customers such as the Co-op in the UK and Save Mart in the US.
Heinla's creation has also helped in the age of social distance. The Co-op, for instance, saw the number of customers using its Starship robot deliveries in the Milton Keynes area more than double in the period between the start of the first lockdown and June 1, with the value of transactions increasing four-fold.
As a result, the grocer has recently rolled out its partnership with Starship to neighbouring areas of Milton Keynes and expanded its range of products available for robot delivery to more than 1,000 items.
At a time when home grocery deliveries are in greater demand than ever before, Heinla and Starship look well-placed to capitalise.
Tisha Livingston
Chief executive, Infinite Acres
Vertical farming is being referred to by many experts as grocery's future, and Tisha Livingston is helping to make this prediction a reality.
Livingston leads Infinite Acres, a global joint venture launched in September 2019 by Ocado, Dutch greenhouse technology firm Priva and US indoor farming company 80 Acres Farms.
Infinite Acres custom designs, builds, installs and maintains automated functioning vertical farms – or indoor grow centres – with its first having been built in Ohio in the US.
This year, Livingston, who has almost 20 years' experience in food manufacturing and plant control, has overseen the growing and distribution of the first commercial crop of vegetables from the Infinite Acres farm. And it's this first crop that is expected to attract new grocery clients over the coming year.
Livingston says: "Once producers and companies see that we can scale this technology and deliver commercial quantities of leafy greens and vegetables, we think demand is only going to grow."
Kushal Nahata
Chief executive and co-founder, FarEye
Kushal Nahata is the brains behind Indian start-up FarEye - the logistics solution used by more than 150 ecommerce and delivery companies globally to organise and track the shipping of items in real time.
Nahata, whose first business RoboticWares focused on a similar concept, co-founded FarEye in 2013 to optimise operations for the retail and hospitality sectors. Domino's, for instance, has integrated FarEye to quickly inform customers what time their food is expected to reach them.
In August, the tech disruptor – which also counts Wayfair, Walmart and DHL among its customers – secured $13m in funding, taking its total investment to $51m so far. Nahata said the new funding would enable FarEye to "invest in the best talent in the Americas, Europe, and APAC and to support our hyper-growth in these regions".
As customers' delivery expectations grow, Nahata's business is empowering retailers worldwide to be as operationally efficient as possible.
Stuart Pann
Chief executive, Bossa Nova
Stuart Pann joined Bossa Nova in March to lead the US-based retail robotics firm through "its next phase of global growth and market leadership".
The former chief supply chain officer at HP brought his extensive logistics background to the role as the business ramps up its shelf-scanning technology in grocery and other retail sectors.
Founded in 2005, Bossa Nova's robots can scan all categories – from fresh and frozen foods through to apparel – using an artificial intelligence stacking engine. This tech enables retailers to better manage their inventory and forecast in advance, while the robots also have panoramic cameras for improved data capture to deliver more accuracy.
Under Pann's stewardship, the business had recently been in the process of rolling out 1,000 robots across Walmart stores. However, in October, it was revealed by The Wall Street Journal that Walmart had ended the contract – with 500 robots in circulation in 4,700 stores – after reportedly finding more cost-effective ways to manage its inventory using staff rather than robots.
Pann must now work harder to prove the case for robotic automation over human resource and those in the industry will be watching him closely.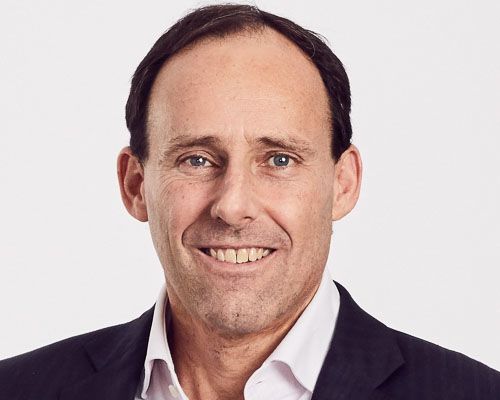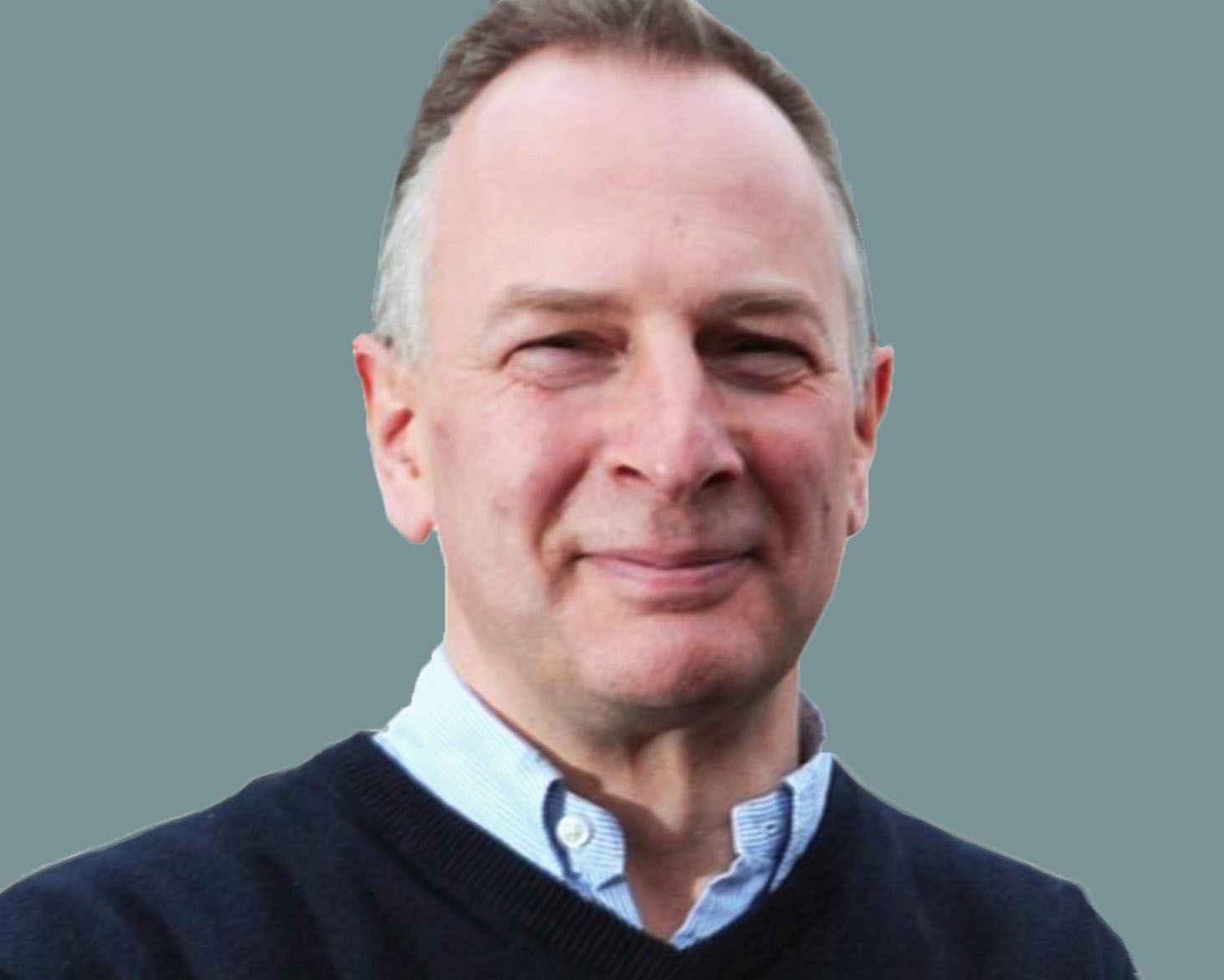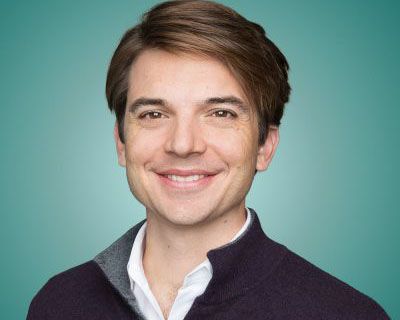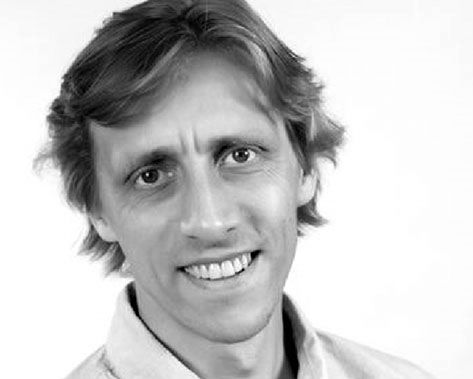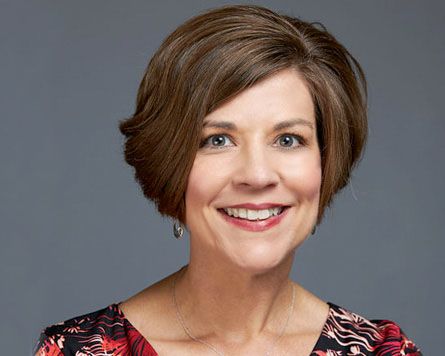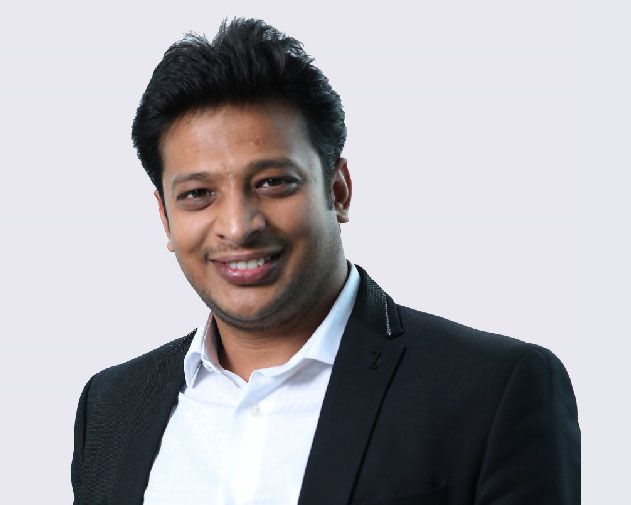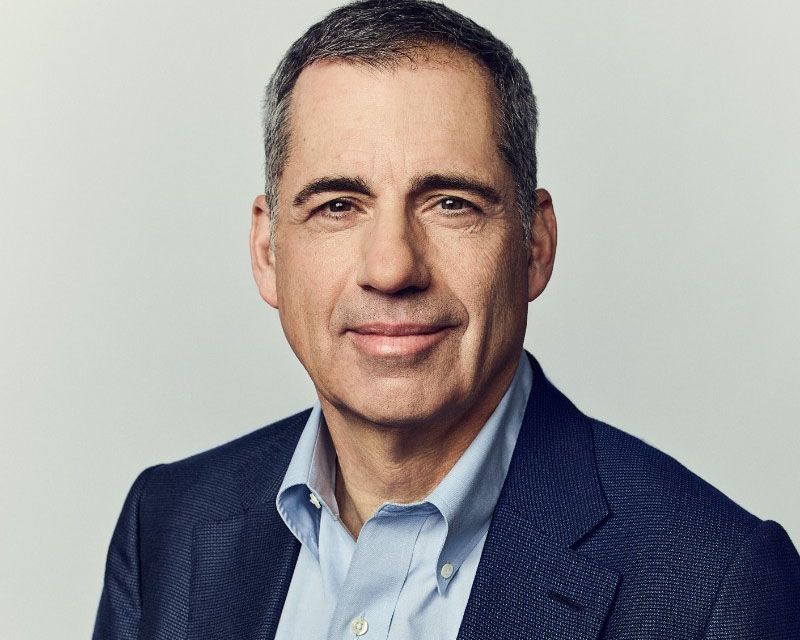 Darren Rajanah
Senior vice-president and chief executive, THG Ingenuity
The Hut Group (THG) may have made its name as a retailer, but it's rapidly becoming known for its third-party ecommerce platform, Ingenuity, which powers websites for a growing number of businesses, including its own.
This shift can be credited to Darren Rajanah, who has been scaling up and commercialising the platform.
Rajanah, who has worked for THG in several senior roles since 2008, has overseen the funnelling of £600m investment into the business over the past three years to improve its services for external clients. This includes enabling retailers to use Ingenuity to localise their websites quickly and to continuously add new languages and currencies.
Thanks to Rajanah's focus, Ingenuity secured a pipeline of more than £200m contracted revenues in the first three months of 2020. Retailers and brands all want a piece of the action too; clients now include Homebase, Hotel Chocolat, Procter & Gamble and Nintendo.
More are likely to follow in the years to come.
Will Shu
Chief executive and co-founder, Deliveroo
Making his second appearance in the Tech 100 is Deliveroo supremo Will Shu. Following an incredible six months for his rapidly growing on-demand delivery business, Shu has a lot to celebrate.
In August, Deliveroo's investment from Amazon was finally approved by the CMA following a 15-month investigation.
Also this year, a wave of retailers have joined the app or extended their tie-ups – Sainsbury's, Morrisons, Aldi, Boots, the Co-op and Waitrose to name but a few – while in October it emerged that the business was considering going public on the London Stock Exchange.
Such milestones point to a bright future for Shu and Deliveroo - a marked turnaround from earlier this year when, at the peak of the coronavirus crisis, the platform faced potential collapse amid the cost of continued investment in tech and strain on its partner restaurants not set up for takeaway delivery.
Now, with the might of Amazon backing him, Shu is looking forward. Plans are in place to add new features to the app including post-order tipping, and there is likely to be much more on Shu's recipe for growth.
David Spitz
Chief executive, ChannelAdvisor
David Spitz has been at the forefront of ecommerce since 2006 as the chief executive of ChannelAdvisor, where he's working to enable retailers and brands to capitalise on online demand in what is becoming an ever more crowded and competitive landscape.
The business he is steering – a leading provider of cloud-based ecommerce solutions – connects retailers with customers, optimises their operations and grows their sales channels across Amazon, Google, Ebay, Facebook and more.
This year, in a bid to reach more retailers, ChannelAdvisor has released a new product, Shoppable Media, which matches "ready-to-buy shoppers" – those looking at a retailer's products on a website or digital media that isn't the retailers – with purchase options to buy from that retailer directly.
It has also recently acquired French analytics firm BlueBoard, which boasts clients such as L'Oreal, in a deal that Spitz says will "extend our analytics capabilities to help brands succeed in an increasingly competitive ecommerce environment".
Markus Stripf
Co-chief executive and co-founder, Spoon Guru
Amid the recent acceleration of ecommerce technologies, grocers have the opportunity to help customers with dietary needs discover new products. Enter Spoon Guru, the AI-powered food search start-up led by Markus Stripf.
A former managing director of Warner Music, Stripf co-founded the business in 2015 and has been growing its retail market ever since. Using an AI-powered algorithm, Spoon Guru scans through products and adds tags to them such as 'gluten free', 'vegan', and 'lactose free', making it easier for customers to discover and search products based on their health needs.
In the UK, Tesco has been using Spoon Guru for the past five years to support shoppers with dietary preferences, while Australia's largest retailer, Woolworths, has also started leveraging its technology.
Having just landed fresh funding last month, Stripf's solution is expected to accelerate on a global scale this coming year. W23, the venture capital arm of Woolworths Group, injected "multi-million dollar investment" in a Series A funding round to expand Spoon Guru's footprint with retailers across Asia, North America and Europe in the coming years.
Imogen Wethered
Chief executive and co-founder, Qudini
How many people can say they started a tech business aged 23 and, in the space of eight years, grew it to 16 million customers with a client portfolio spanning everyone from Ikea to the NHS? Imogen Wethered, an alumni of Forbes 30 under 30, is one such person.
In 2012, Wethered co-founded Qudini with Fraser Hardy. Qudini is a cloud-based tech platform that enables retailers and brands with physical locations to manage queues and take bookings for appointments online.
Qudini has built up its reputation within the retail industry but this year, when social distancing has made virtual queues a necessity, the business has really come into its own.
In June, O2 Telefonica used the tech to support its store re-openings following lockdown. Two months later, the John Lewis Partnership announced a trial of the technology across nine of its Waitrose and John Lewis branches.
In a socially distanced world, more partnerships are likely to follow.
Barney Wragg
Chief executive and founder, Karakuri
As retailers smarten up their supply chains and make them more efficient, robotics is playing an ever important role. Barney Wragg is at the forefront of this evolution.
Wragg is the founder of Karakuri, which launched two years ago and specialises in robotic food preparation to assemble boxed ready-meals. Already the start-up has caught the interest of Ocado – the online grocer paid £4.75m to acquire an 18% share of the company in 2019. Ocado chief executive Tim Steiner called it "a game-changer in the preparation of food-to-go".
As more supermarkets and food brands test and trial robotics, the future looks bright for Karakuri, and Wragg is confident of the long-term market opportunity. Speaking to Retail Week in June he said that "within five years, robots will be very commonplace in commercial kitchens and in retail environments".
Vladyslav Yatsenko
Chief technology officer and co-founder, Revolut
Software engineer Vladyslav Yatsenko has developed global digital banking app Revolut, aiming to change the way businesses and customers handle their money.
Revolut, co-founded in 2014, has scaled to become The Sunday Times' fastest growing UK tech company of 2020, with sales of £162m for year-end December 2019, a 309% increase from three years ago.
This year, steered by Yatsenko, Revolut has rolled out open banking for all UK retail customers (which gives businesses more ways to help consumers pay in one single app), launched in the US and Japan, and secured a whopping $500m in Series D funding.
With 12 million personal and 500,000 business customers – the likes of which include Ted Baker and ski maker Faction – a number of retailers and brands have partnered with Revolut to offer their services as perks and rewards, such as Deliveroo, Apple and Samsung. Revolut customers get access to exclusive discounts and deals with these brands.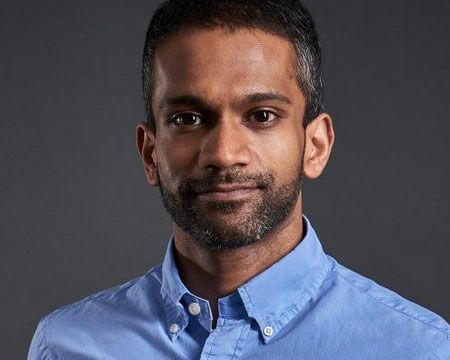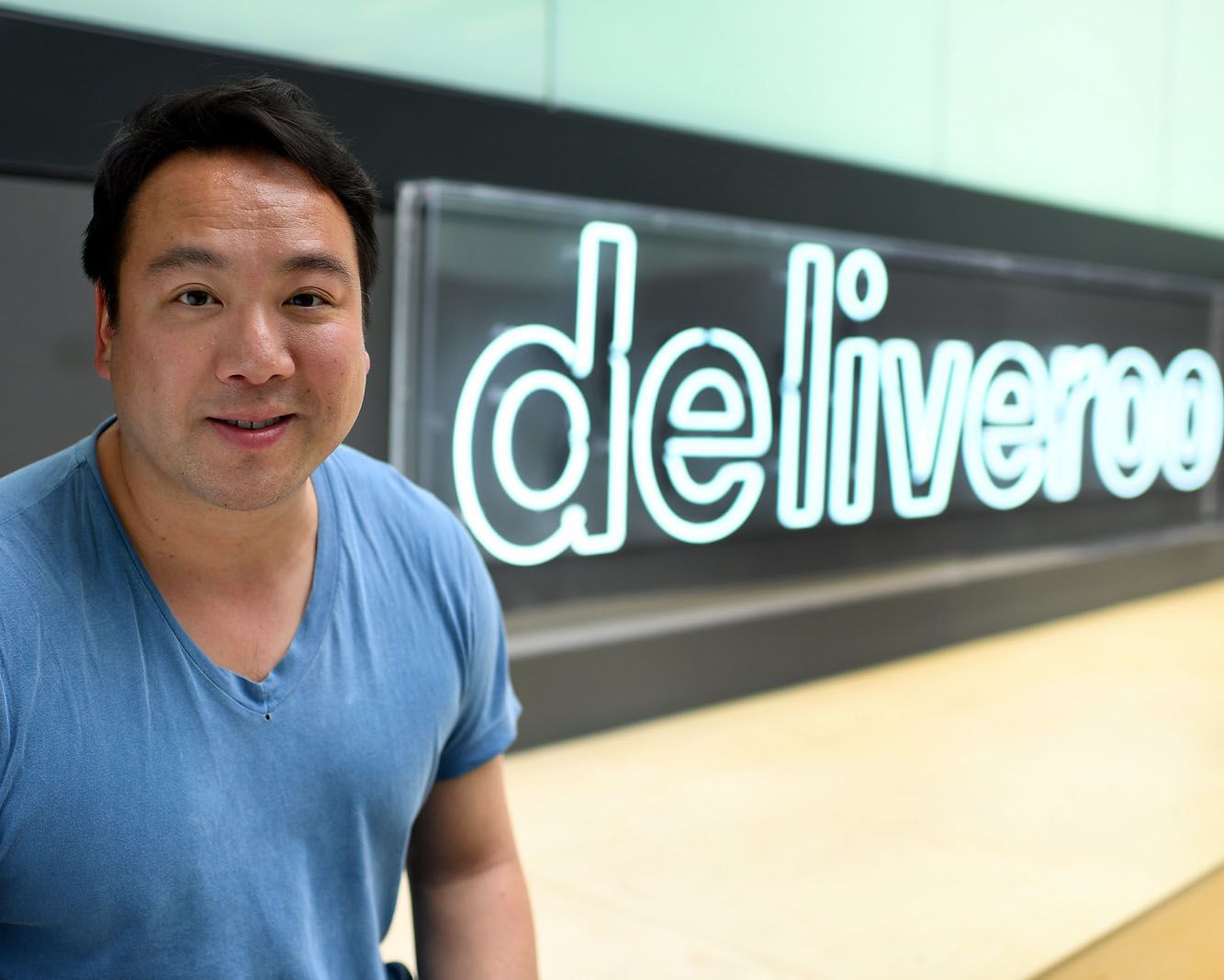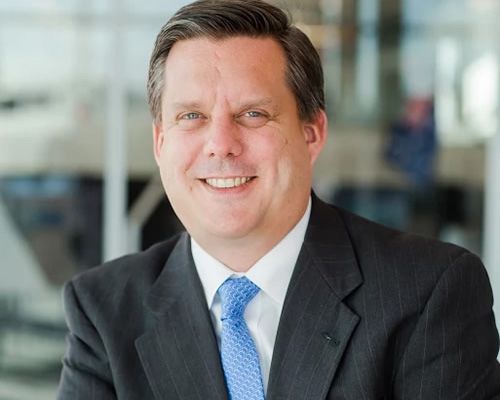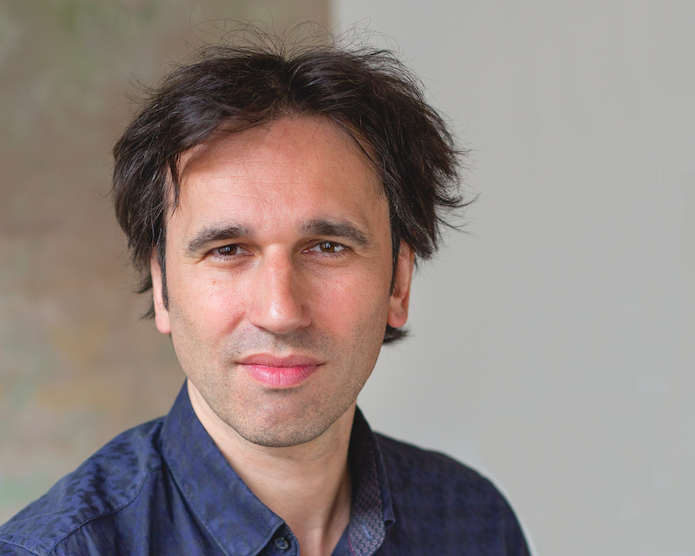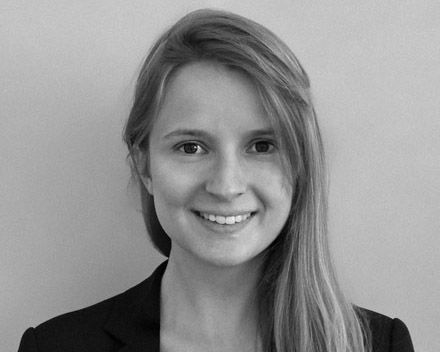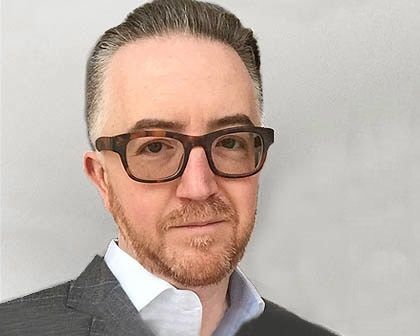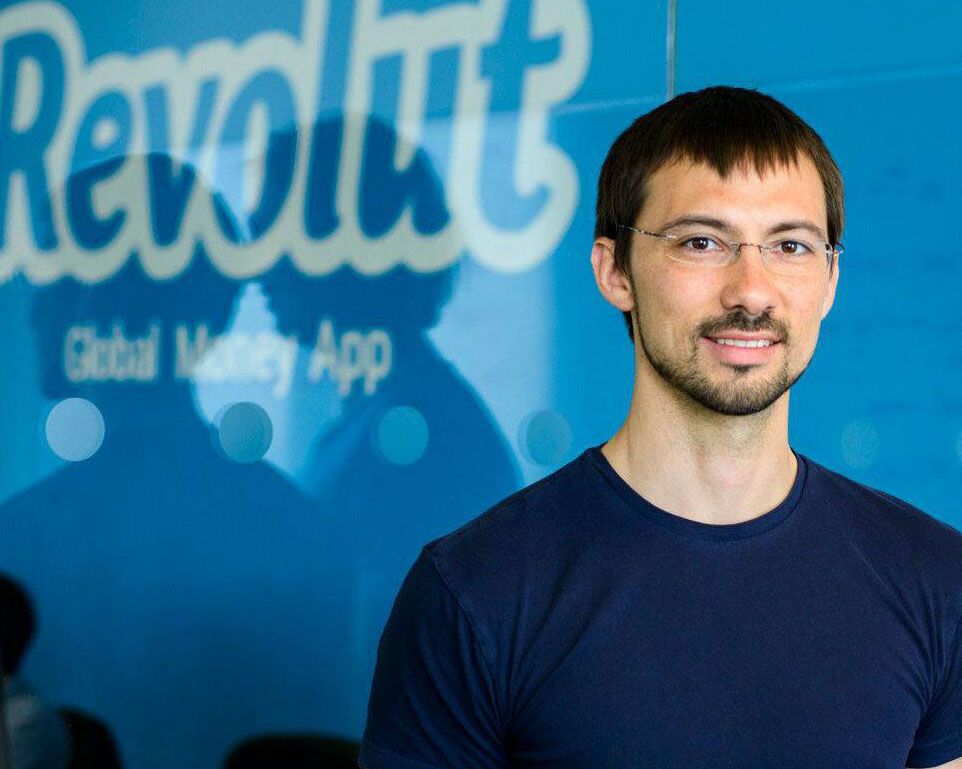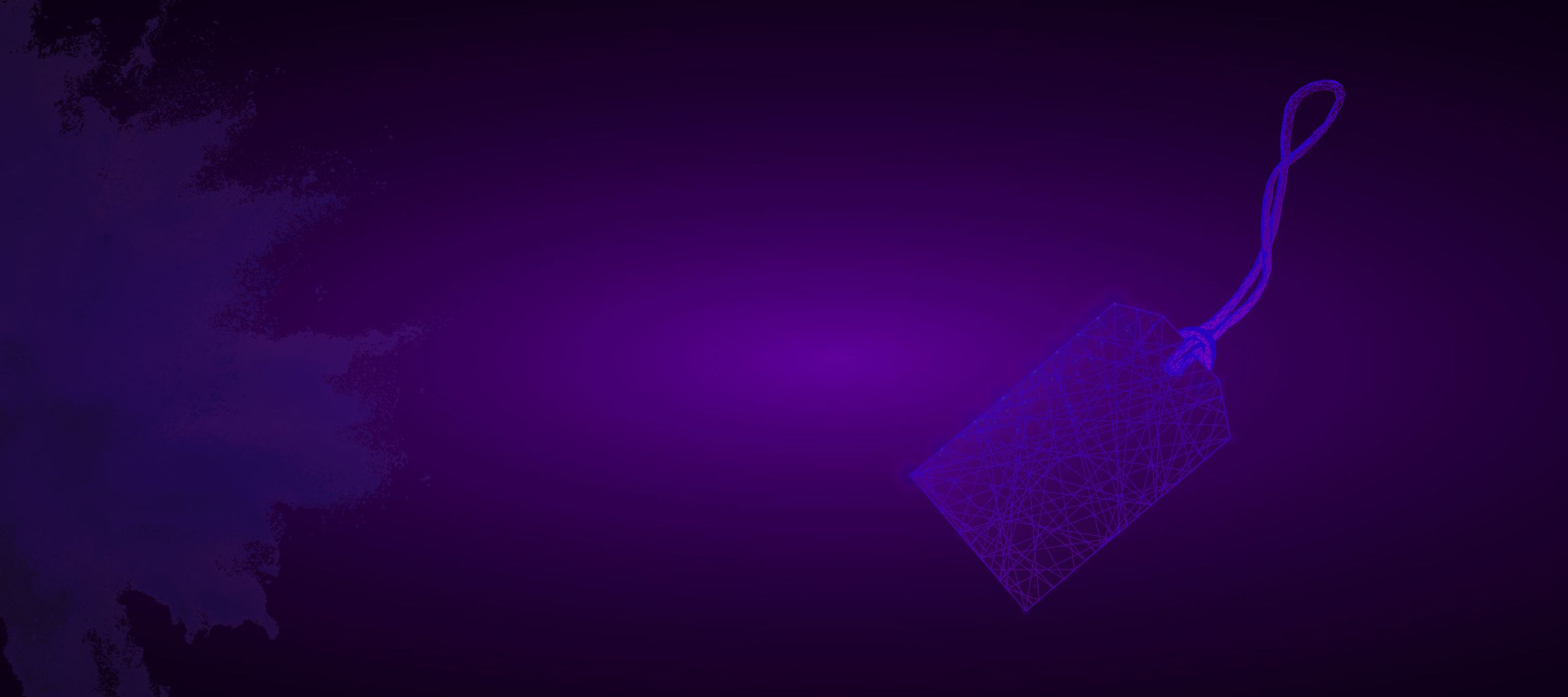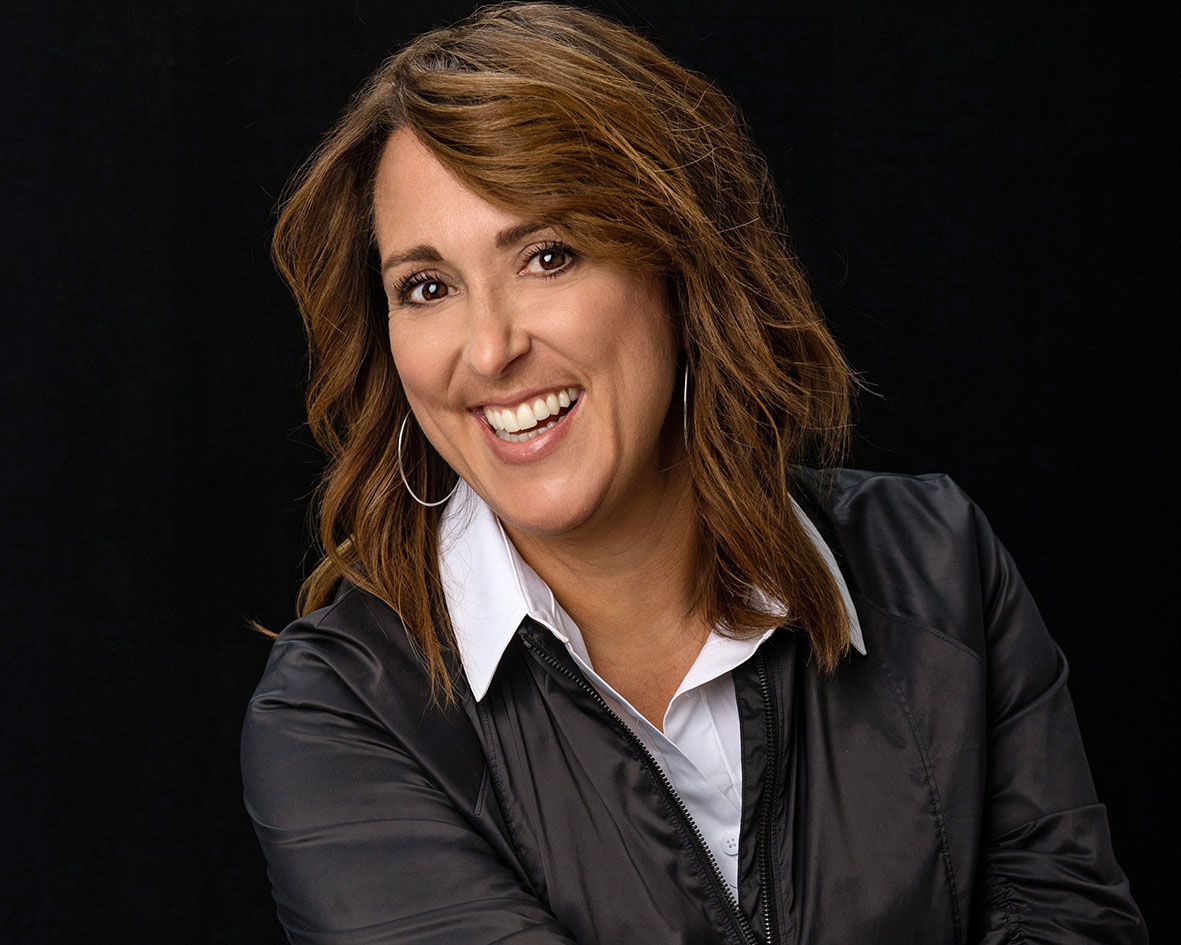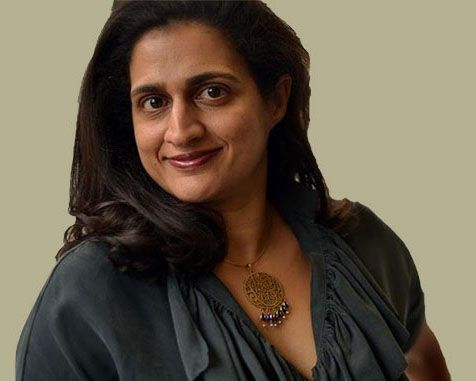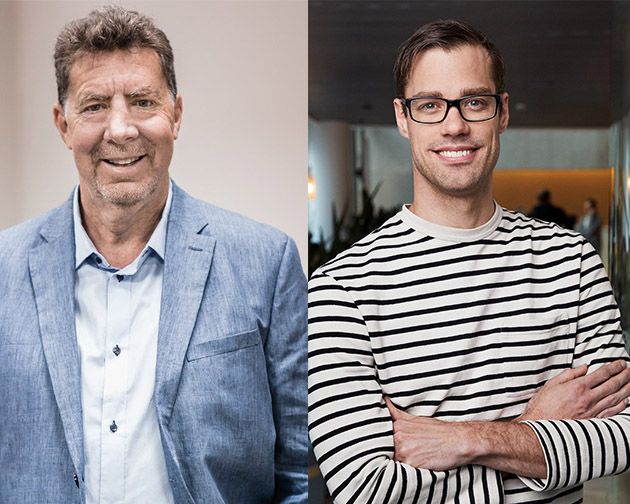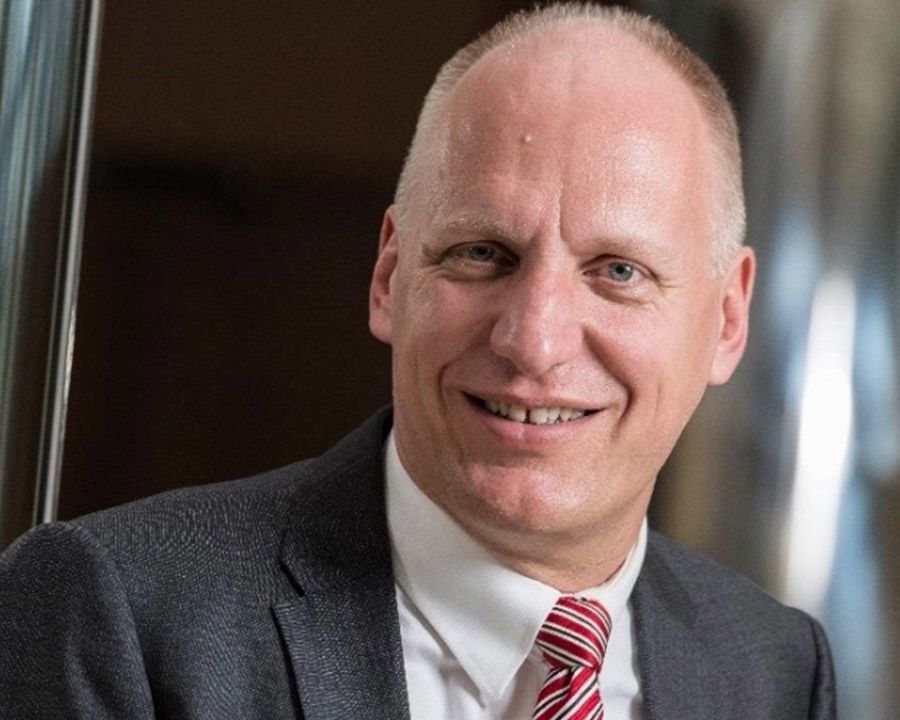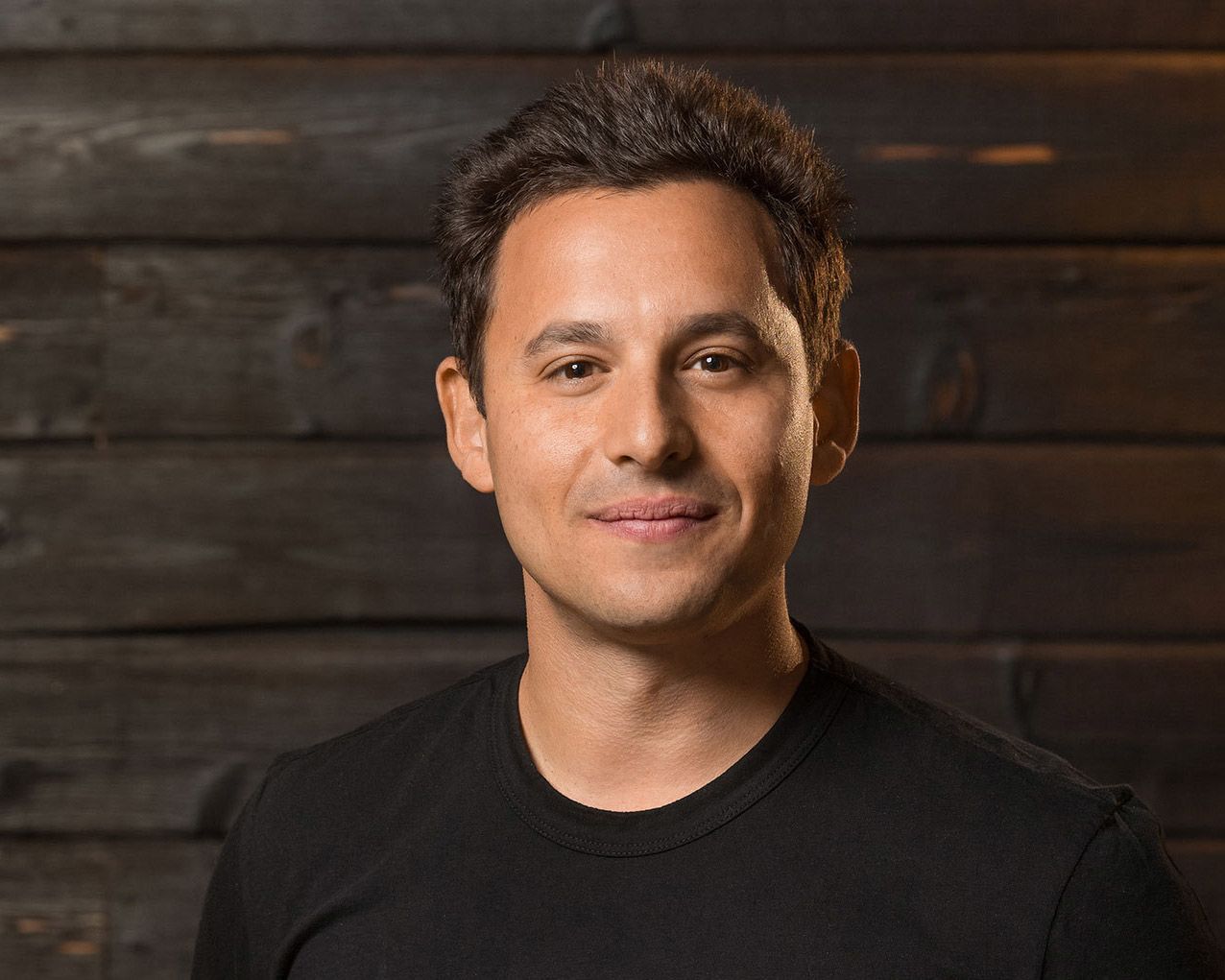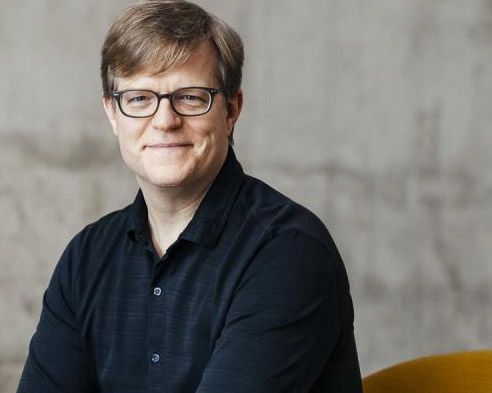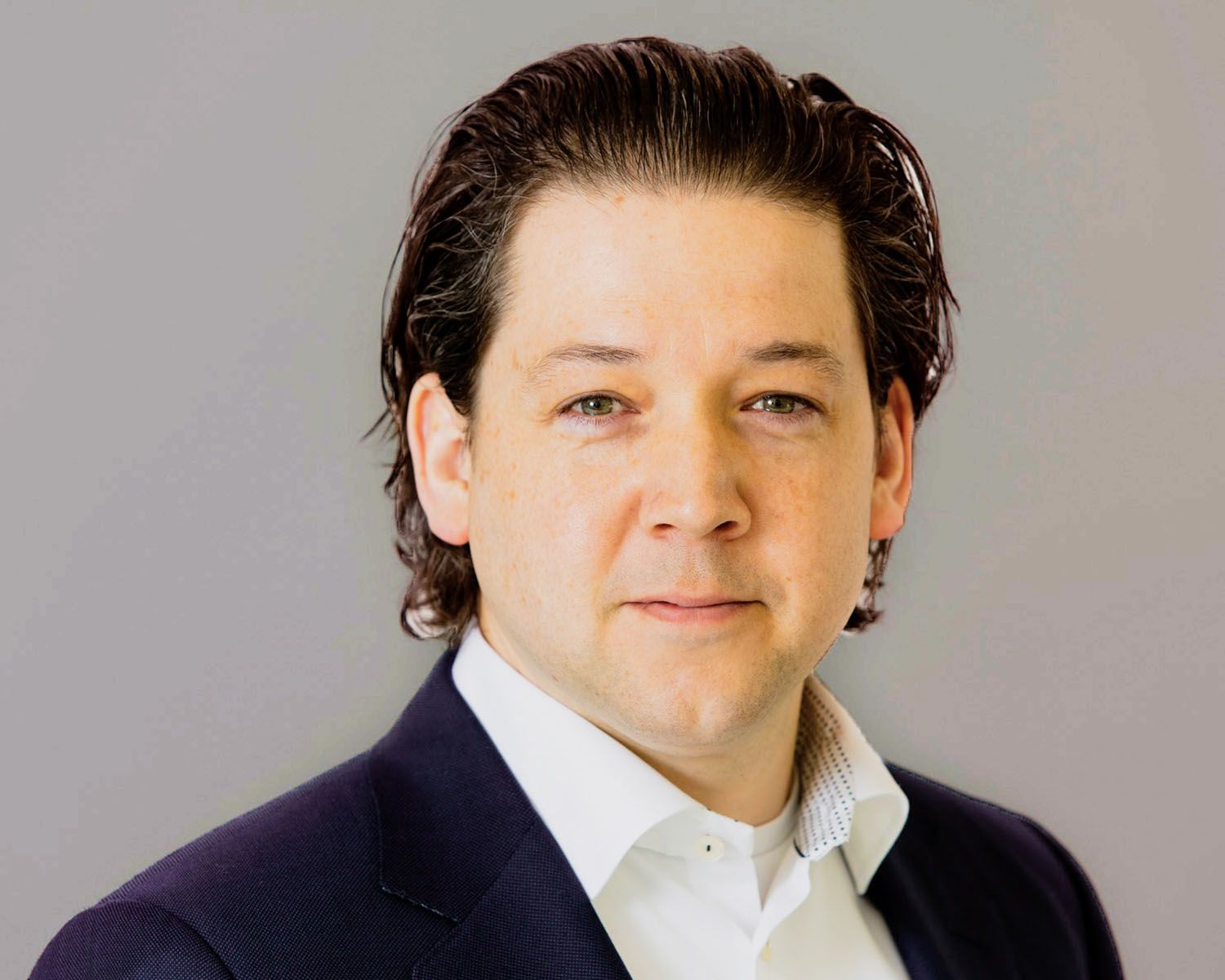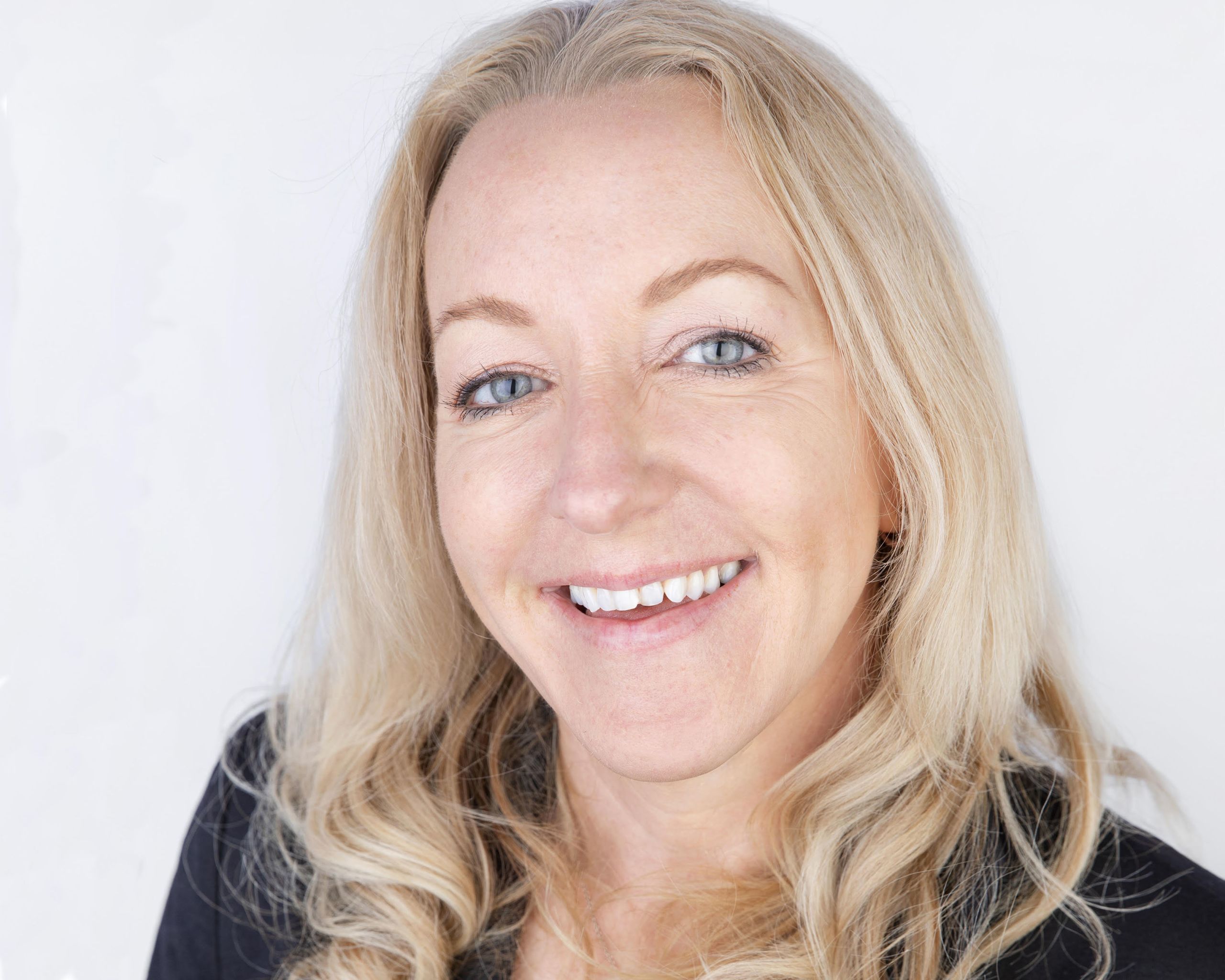 Julie Averill
Executive vice-president and chief technology officer, Lululemon
Julie Averill has played a critical role in yet another landmark year for athletic apparel retailer Lululemon, as the brand shifted its focus to tech and kept its foot firmly on the accelerator.
Lululemon recorded a 68% jump in direct-to-consumer revenue in the first quarter of 2020 as consumers swapped business for casual wear, and has opened around 30 new stores in 2020 despite the coronavirus crisis.
This year, the brand continued down its experiential path in a bid to strengthen customer loyalty and expanded into tech products, with the $500m purchase of Mirror marking its first acquisition. The start-up specialises in interactive wall-mounted machines for streaming workout classes.
Before she joined the brand in 2017, Averill served as sporting goods retailer REI's inaugural chief information officer, and spent over a decade on Nordstrom's IT leadership team. The tech veteran also serves on several non-profit STEM (science, technology, engineering and maths) boards.
At a time when Lululemon is aiming to drive more sales online, Averill's wealth of experience will certainly be a boon as it grapples with maintaining its loyal customers in uncertain trading conditions.
Nina Bhatia
Executive director – strategy and commercial development, John Lewis Partnership
Nina Bhatia swapped her role as managing director at Hive for an executive position at the John Lewis Partnership in February, and was seen as a key hire in new chair Dame Sharon White's transformation bid.
On her appointment – part of the radical Future Partnership shake-up – White applauded Bhatia's "tremendous commercial and strategic experience" and said she would "play a crucial role" within the newly formed executive team.
The former McKinsey & Co partner is pushing the strategy in a digital direction - the partnership expects between 60% and 70% of its sales to be made online by 2025. This year, John Lewis launched its first ever virtual Christmas shop, which allows customers to walk through the Oxford Street branch in 3D, click on products that interest them, and purchase seasonal lines. The retailer reported that customers have been buying Christmas products earlier than in previous years, and sales are up 112% year on year.
But the partnership will need to draw strongly on Bhatia's strategic experience and digital nous if they are to deliver the huge-scale turnaround required to revive the historic brand.
Alan Boehme and Daniel Claesson
Chief technology officer and chief product officer, H&M Group
Alan Boehme and Daniel Claesson are leading H&M's new division, Business Tech, which is designed to strengthen its ability to innovate, develop and ensure an improved shopping experience for its customers worldwide.
CTO and experienced tech leader Boehme joined H&M in August following three years in the same role at Procter & Gamble, while Claesson has worked his way up the career ladder at H&M since joining as an intern back in 2006.
The duo's work on Business Tech is intended to create an environment for the entire group – which includes Cos, Weekday, Monki, H&M Home, Arket, & Other Stories and Afound – to become more flexible and evolve with new trends and consumer demands.
The division will explore new ways of working with a customer-focused mindset, and "release the power of our people to innovate and develop products that make a meaningful impact to customers all over the world", according to H&M. Watch this space.
Guus Dekkers
Chief technology officer, Tesco
As the UK's biggest supermarket, Tesco has had to ensure its online and offline tech capabilities were primed to cope with increased demand resulting from the pandemic.
Guus Dekkers has been responsible for leading on a wide range of innovative solutions to help transform and future-proof the grocery business.
One such scheme was the reinvention of the loyalty scheme, launching a Clubcard Plus subscription last year with an array of benefits to promote "lifetime value" for shoppers.
He has also led on the roll-out of more warehouse space and distribution centres, including new automated urban fulfilment centres which Tesco is building in excess space of some of its larger supermarkets. Three of these are expected to open before the end of 2020 with at least 10 more targeted for 2021.
Dekkers and his team have also been testing cashierless stores through a partnership with Israeli start-up Trigo Vision alongside directing drone delivery trials.
Before joining Tesco in 2018, Dekkers held a number of chief information officer roles at organisations including Airbus and Siemens VDO. He has brought his extensive experience of driving large-scale technology transformations to the grocer – and it shows.
Harley Finkelstein
President, Shopify
A lifelong entrepreneur who founded his first company aged 17, 2020 has been a big year for 35-year-old Harley Finkelstein. He was promoted from chief operating officer to president in a bid to help him focus on Shopify's growth and external affairs.
The promotion was announced in September, and follows a period of momentous growth for the ecommerce brand he now leads. This year, Shopify surpassed revenues of rival Ebay for the first time, rocketing 97% year-on-year to $714.3m (£550m) in the second quarter of 2020 – dramatically outpacing $500m (£385m) Wall Street projections – as companies clamoured to build digital DTC platforms as the pandemic took hold.
Walmart joined forces with Shopify in June as it broadened its marketplace proposition and capitalised on the surge in online shopping, with the brand expecting to add 1,200 Shopify vendors to its marketplace by the end of 2020.
Finkelstein and his team also launched a new range of services to help retailers this summer, including options for small shops to set local delivery areas and compute optimal delivery routes, and finance functions to help them manage cash flow.
This forward-thinking approach is only to be expected from highly decorated Finkelstein, who received Canada's Top 40 Under 40 Award, the Canadian Angel Investor of the Year Award, and was inducted into the Order of Ottawa.
Jim Freeman
Chief technology officer, Zalando
A marketplace mainstay, Jim Freeman has spent the past 11 years hopping between Amazon and Zalando, where he bagged the role of chief technology officer in April 2019.
Freeman heads up Zalando's customer experience and technology strategy, and also sits on the management board representing consumer and technology perspectives. In the first half of 2020, he was instrumental in helping the tech-focused platform to come out of the first wave of the coronavirus crisis stronger than it went into it.
Despite a "challenging trading environment" the German marketplace recorded a hearty rise in profits in the first half of 2020, with an adjusted EBIT of €113.3m (£102m), as sales increased 19.6% to €3.56bn (£3.2bn).
Online marketplaces continue to be the natural winners of the pandemic, yet the organisation has not rested on its laurels. Zalando added 180 new brands to its partner programme in the second quarter alone, helping it grow its customer base 20.4% year on year to 34 million active users across Europe.
Freeman's unparalleled marketplace experience will be in demand, as bosses consider how they can improve the supplier platform and enhance customer experience.
Andy Gamble
Chief information officer, Dixons Carphone
When Andy Gamble joined Dixons Carphone in January, he was tasked with ensuring the brand's technology and digital capabilities worked harder to align with the "extraordinary pace" of change. It's safe to say he's hitting his brief.
Gamble hit the ground running with ShopLive, launched in April, which virtually connects shoppers with in-store staff for consultations and live product demos. The retailer has served 340,000 customers via the platform over the past five months, leading to more than 56,000 transactions.
The electricals retailer posted a 12% rise in sales in the 17 weeks to August 29, with online sales rocketing 164%. During lockdown, when Dixons stores were closed, ecommerce sales more than tripled year on year and have remained at more than double 2019 levels since shops re-opened.
Given ShopLive's success, Gamble is now considering expanding the initiative to cover 24-hour shopping and making video consultations bookable.
Delivering Dixons Carphone's digital vision is a tall order, but with 20 years' experience racked up at innovative tech companies including chief information officer roles at Dyson and Sony, few would bet against Gamble.
Jo Graham
Chief information officer, Boohoo
Former Morrisons technology director Jo Graham took the chief information officer job at pureplay powerhouse Boohoo in May 2019, tasked with overseeing technology for its Boohoo.com, BoohooMan and Nasty Gal brands, as the etailer continues its aggressive acquisition campaign. And she has achieved outstanding results.
Despite being embroiled in a modern slavery scandal, 2020 to-date has been another successful year financially for Boohoo. Pre-tax profit jumped 51% to £68m in the six months to August 31, as sales surged 45% to £817m.
Meanwhile, the brand's strategy of rolling out smartphone apps to more international markets appears to be bearing fruit. US sales for the same period surged 83% and international sales grew 55%, compared to 37% growth in the UK.
As Boohoo continues that drive, Graham's tech leadership will come to the fore. She has previously directed departments of 800 people, and has vast experience of working on transformational change programmes at FTSE 100 companies including Capita, Lloyds Banking Group, HBOS and Bupa.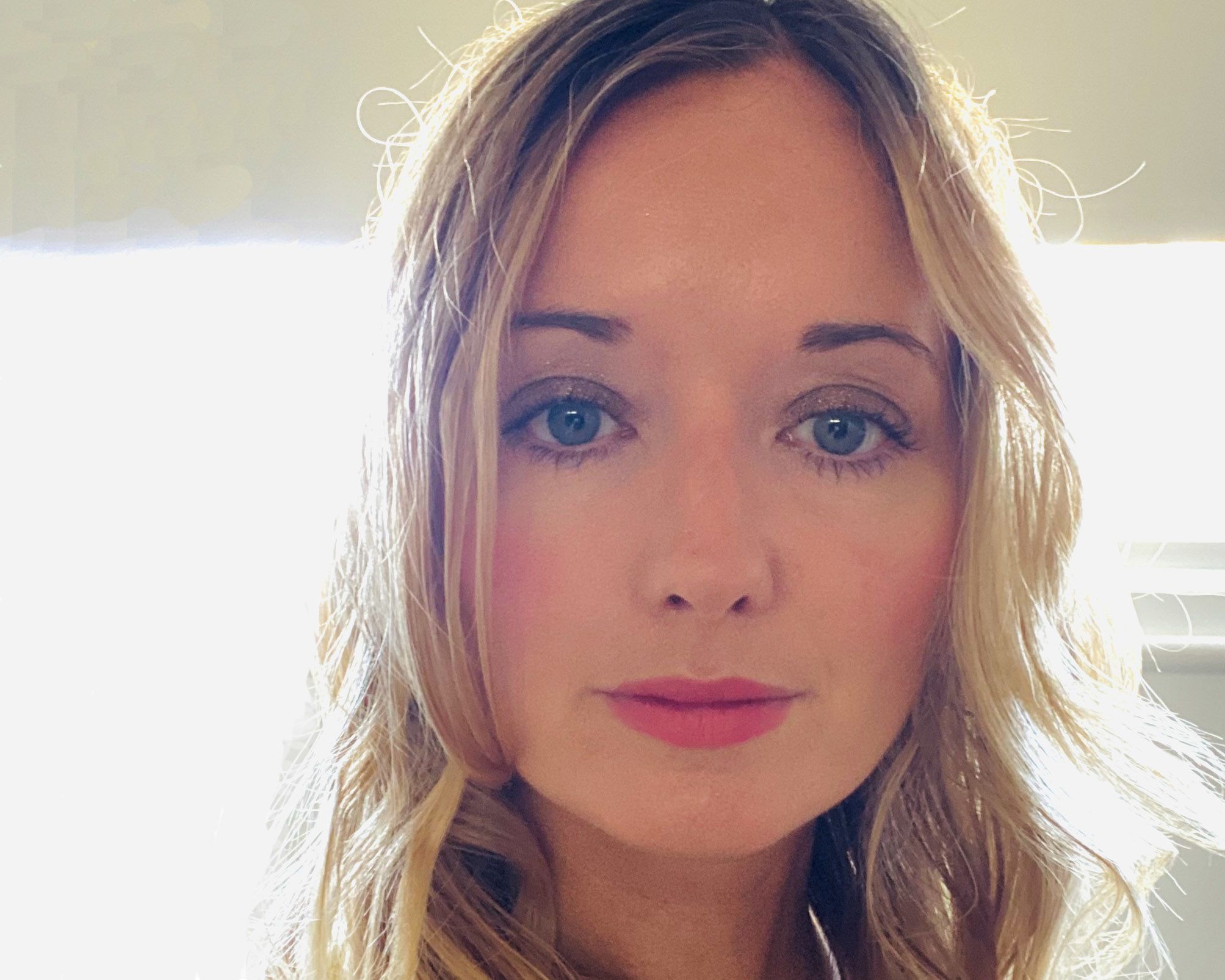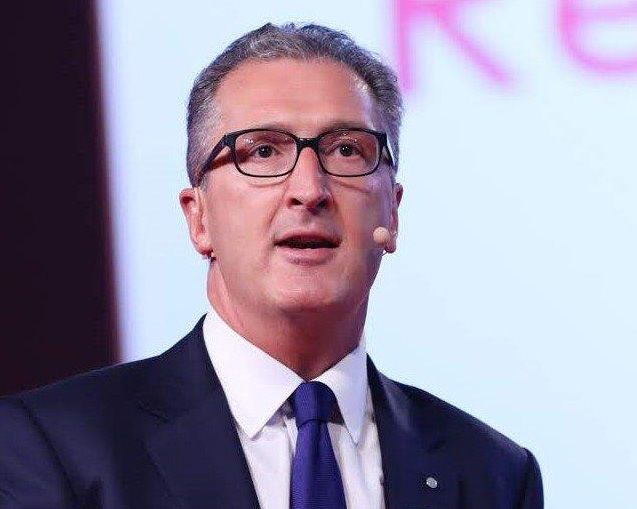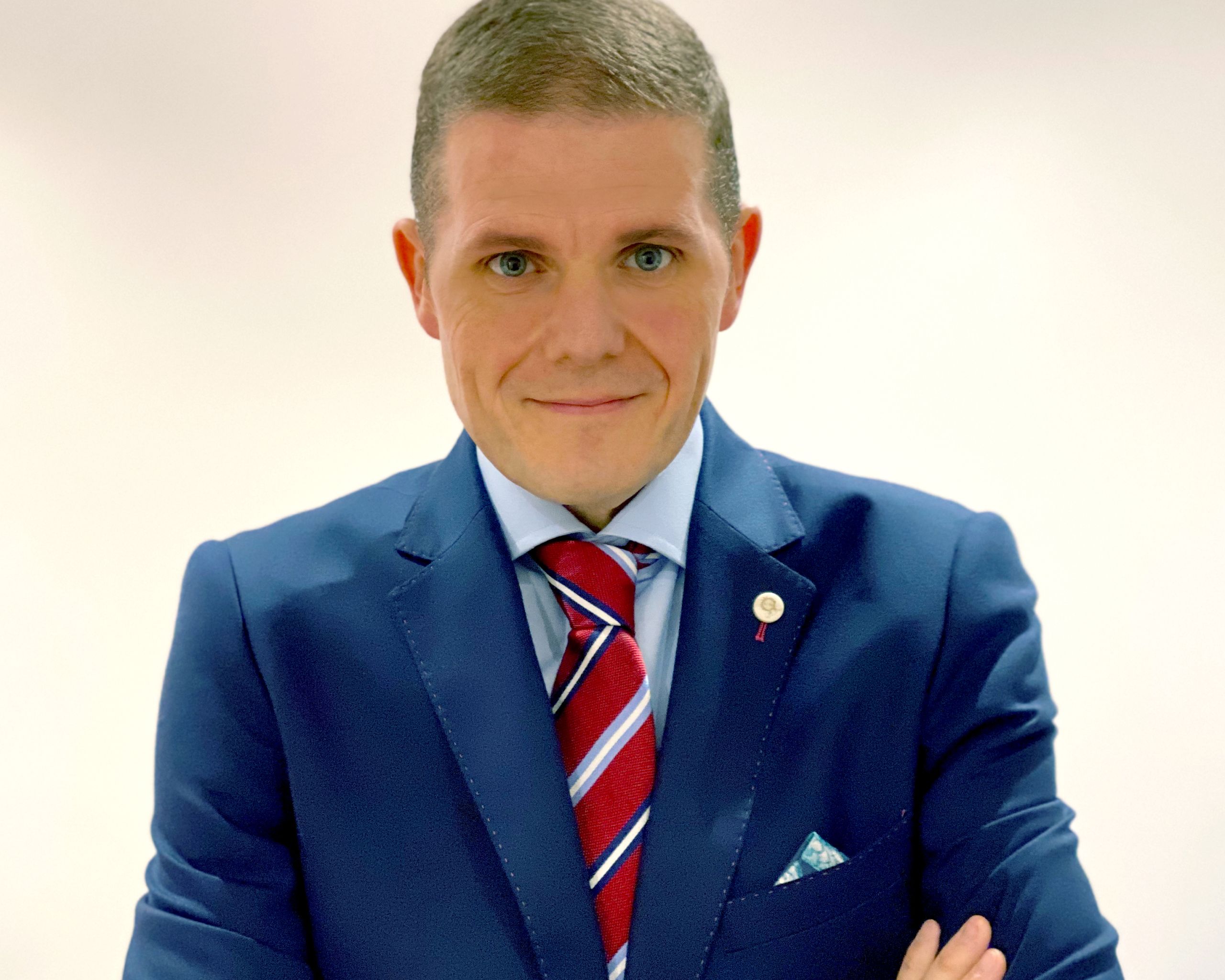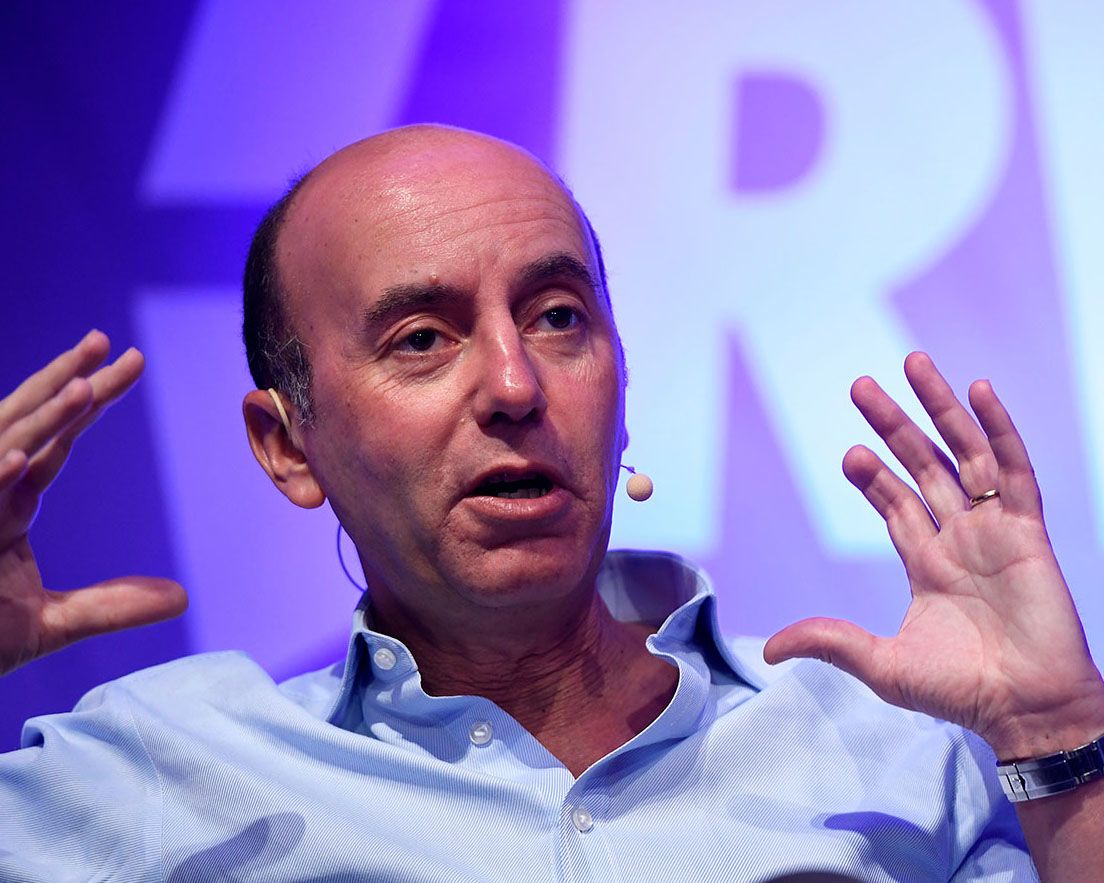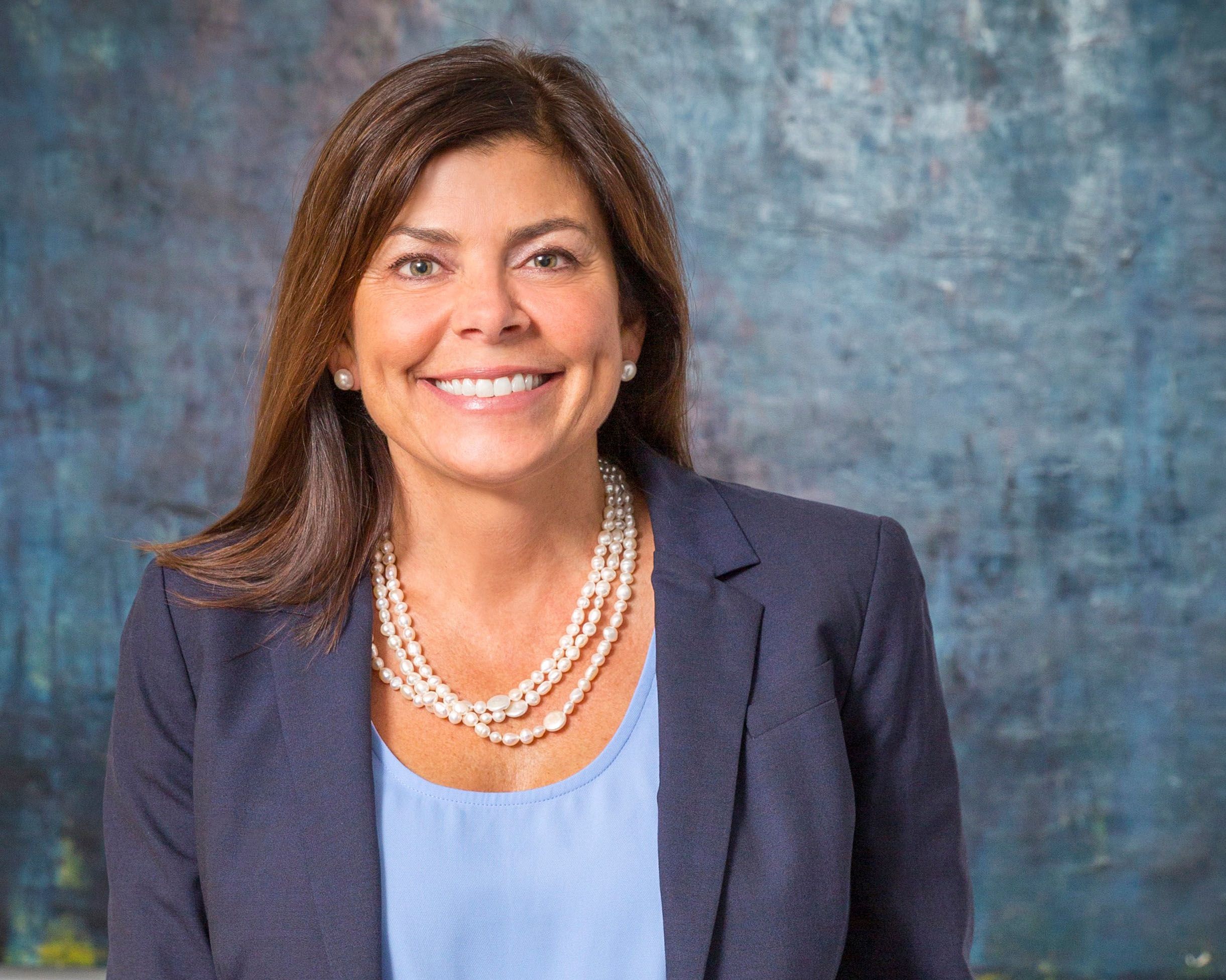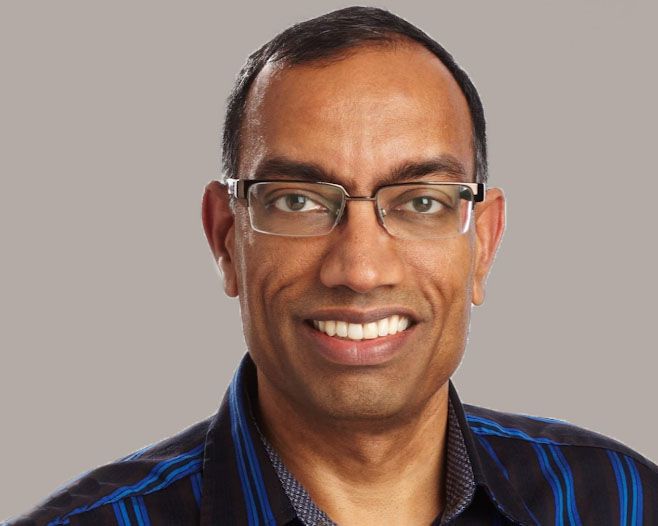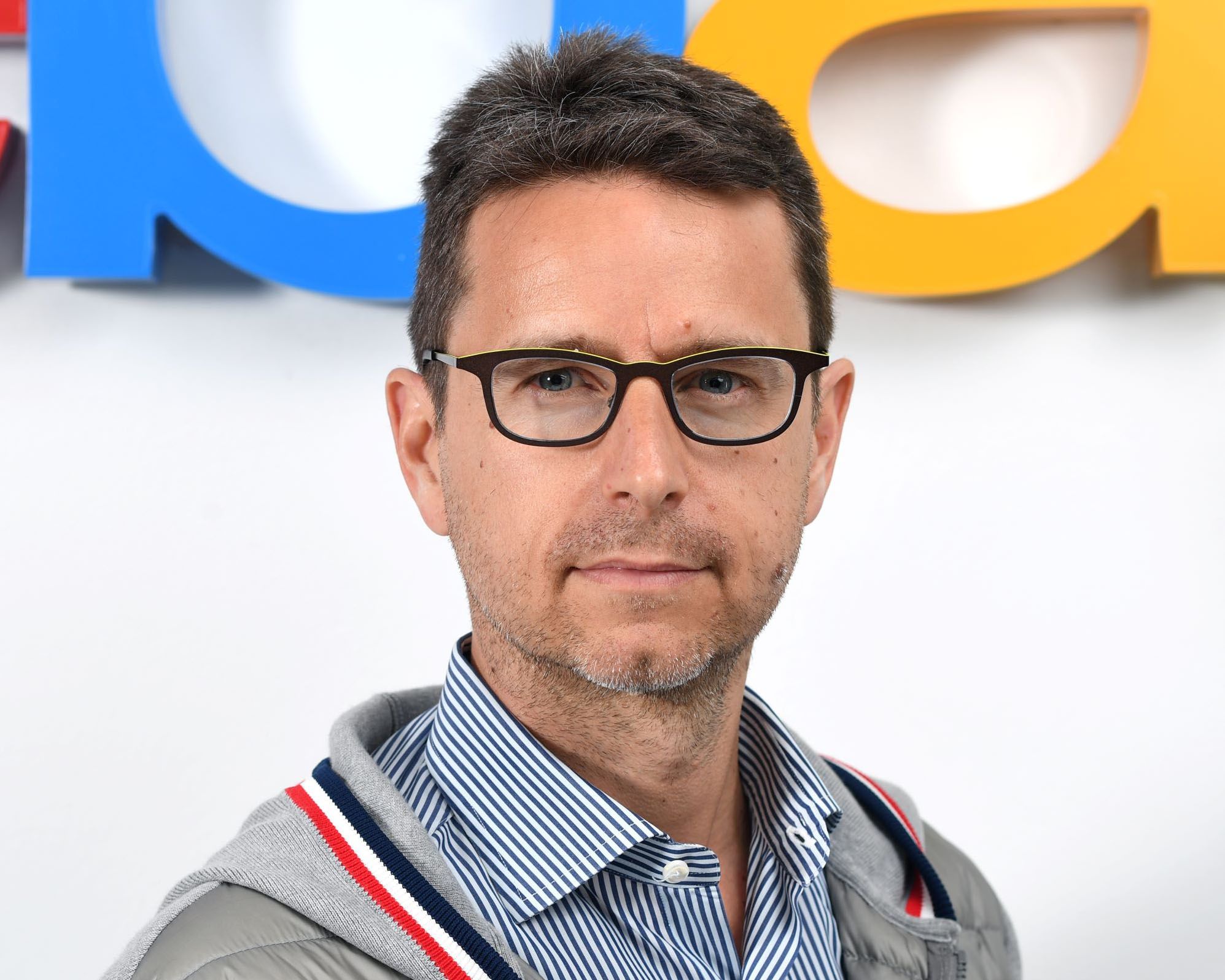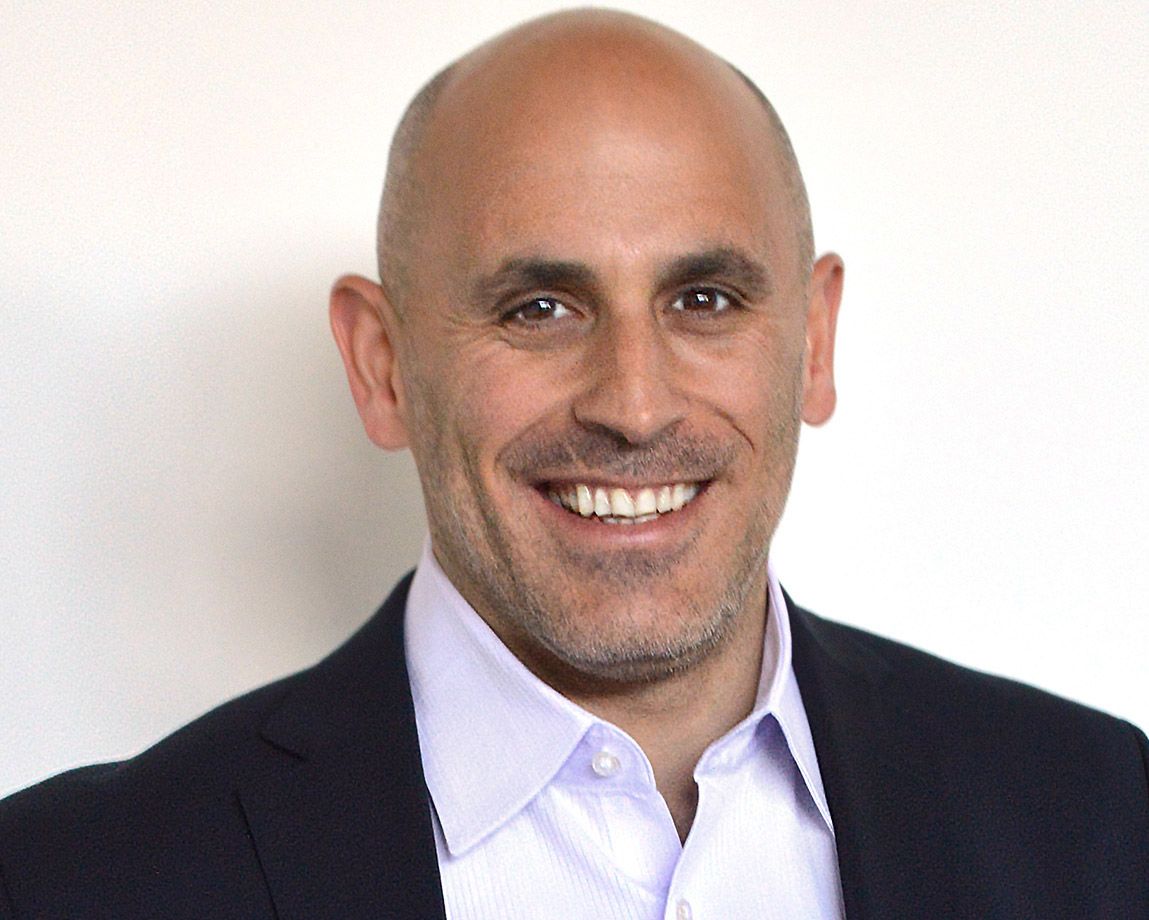 Claire Hennah
Global vice-president of ecommerce, Unilever
Direct-to-consumer ecommerce sales may have soared during lockdown but Unilever has been building a DTC empire long before the pandemic, headed by Claire Hennah.
Formerly head of digital marketing at Selfridges, Hennah has been at FMCG titan Unilever for the past three years leading its global ecommerce strategy and seeking to reach more consumers.
Since 2015, Unilever has snapped up 29 DTC companies – including Dollar Shave Club in 2016 and Graze in 2019 – with Hennah responsible for execution and capability globally for the company's beauty and personal care products.
This DTC focus is enabling Unilever to piggyback on innovation while gaining insight into operations and customer data, a strategy that's paying dividends.
Despite the coronavirus crisis weakening its turnover in emerging markets, Unilever reported in July that it had beaten sales forecasts and underlying profits increased 3.8% year on year.
David Hobbs
Transformation director, Boots
Former Tesco strategy director David Hobbs joined Walgreens Boots Alliance (WBA) in December 2018 as UK trading director and was promoted to transformation director for Boots in January.
Hobbs has been helping the retailer lean on digital to navigate the coronavirus crisis, including rolling out in-store and online video consultations to enable customers to 'test' make-up and beauty products from their homes.
Hobbs' transformation focus will be key if Boots is to weather the storm currently battering the retail sector and ensure the business is fit for the future. In the quarter to August 31, Boots suffered a stinging 29.2% decline in like-for-like sales.
However, Boots digital efforts as part of its transformation bid are starting to yield results, giving Hobbs something to build on in 2021. Boots online sales surged155% during the quarter as the business, and Hobbs, face into the demands of a multichannel future.
Dan Jarvis
Chief digital officer, AS Watson Europe
Dan Jarvis has spent his entire career focused on delivering digital success in retail businesses. He spent four years working for Marks & Spencer and a decade at Superdrug, before taking on group-wide ecommerce roles at Superdrug parent company AS Watson.
Jarvis currently heads up innovation and transformation across AS Watson's European brands, including Superdrug, The Perfume Shop and Savers – a role that has been pertinent in 2020 as the coronavirus pandemic has taken hold.
To meet rising demand, Jarvis helped to implement cloud technology for ecommerce – originally not due until late 2020 – and in April this roll-out allowed Superdrug to facilitate 50% more orders per day.
Jarvis' team also implemented new platforms to improve convenience and efficiency for customers. Across Marionnaud France, for instance, it launched functionality allowing customers to order products via Whatsapp at the peak of the Covid-19 crisis.
Luke Jensen
Chief executive, Ocado Solutions
Over recent years, Ocado has come to be thought of as a grocer and a B2B tech provider in equal parts – and it's Luke Jensen who has been leading the charge.
Jensen has been making the most of the significant acceleration of online commerce during the pandemic by leveraging tech tie-ups and supply chain partnerships.
Most notable was the launch of its partnership with Marks & Spencer in September. Demand has been high and, off the back of this success, Ocado raised its full-year group EBITDA expectations in November to more than £60m, up from £40m.
Jensen has orchestrated a number of other ambitious projects, such as automating warehouses for existing partners Sobeys, Kroger and Casino, and a tie-up with Japanese shopping centre giant Aeon to build the country's first customer fulfillment centre. Jensen dubbed the deal announced in August as "a big moment for the story of online grocery in Japan".
Greater tech innovation is on the horizon – in November Ocado purchased two robotics firms, Kindred Systems and Haddington Dynamics, in a bid to enhance "the commercialisation of robotic picking".
Jody Kalmbach
Group vice-president of product experience, Kroger
Mere months after Jody Kalmbach was promoted to group vice-president of product experience at Kroger in November 2019, she announced that the retail powerhouse would be challenging Amazon and Walmart with the launch of its own marketplace.
Kroger is expanding its Ship service, an ecommerce platform for non-perishable grocery items launched in 2018, to offer goods from thousands of third-party sellers. The Mirakl-powered platform will offer around 50,000 items in categories including natural and organic, international food, specialty goods, homewares and toys.
Kalmbach noted at the time that Kroger has doubled down on tech to expand digital services as customers increasingly turn to ecommerce for groceries and household essentials.
Kalmbach joined Kroger in 2015, fresh from a stint as vice-president of product and marketing programmes at supplements retailer Vitacost.com. Prior to that, she served as director of product management at Amazon and vice-president of marketing at The North Face.
Suresh Kumar
Global chief technology officer and chief development officer, Walmart
Suresh Kumar has spent the year forging a series of digital deals and partnerships likely to shape Walmart for years to come.
Walmart is going head-to-head with Amazon on two fronts, as it launches the long-awaited Walmart+ membership programme, which is to include unlimited free deliveries, fuel discounts, and access to the scan-and-go functionality on the existing Walmart app.
In a highly publicised move, the retailer also partnered with Oracle to purchase a 20% stake in TikTok's global business – a move that should give it access to a younger generation of consumers.
It appears that Kumar's hard work is paying off. In the three months to July 31, the retail giant's US ecommerce sales shot up by 97%, amounting to more than $10bn.
Kumar sets Walmart's technical strategy and leads the team in building tools and systems to digitally transform business operations. It's a hefty responsibility, but his 25 years in tech leadership have clearly imbued him with the laser-sharp instincts required to future-proof Walmart.
Paolo Levoni
UK chief operating officer, Ebay
It's been a busy year for Ebay and, in particular, its UK business, which has experienced a 335% explosion in retailers joining its platform since the start of lockdown.
The person at the coalface of Ebay's response to that spike in demand is Paolo Levoni, who is responsible for ensuring the marketplace's technology can service increased levels of activity.
Levoni, who has worked for the group in various guises since 2005, has also led a key project to support the UK's healthcare providers during the pandemic.
In partnership with the Department of Health and Social Care and the NHS, Levoni and his team built and launched a bespoke PPE portal using Ebay's marketplace tech to enable NHS healthcare workers to login and order PPE equipment free of charge.
Launched in April as a limited 'emergency top-up' service, Levoni has scaled up the portal to meet the needs of frontline healthcare workers - 200 million items of PPE can now be delivered every week across England.
Marc Lore
President and chief executive, Walmart ecommerce US
A hugely successful businessman whose accolades include being named one of the "smartest people in technology" by Fortune, Marc Lore is leading Walmart's ecommerce arm through its most transformative period yet.
In September the retail giant lifted the lid on Walmart+, its $98-a-year membership scheme, which offers unlimited free deliveries among other benefits. A partnership with same-day delivery service Instacart was also unveiled this year, as Lore races to keep up with competitors.
Lore was also behind Walmart's tie-up with Shopify, a deal it revealed in June, which will allow more than 1,200 Shopify vendors to also sell their goods through Walmart's marketplace.
In the three months to July 31 Walmart's US ecommerce sales rocketed by 97% to more than $10bn – exceeding 11% of the retailer's overall US net sales for the time.
It remains to be seen whether global ecommerce sales will approach $50bn, as chief financial officer Brett Biggs predicted at the beginning of the year, but if anyone can get Walmart to its ambitious target, it's Lore.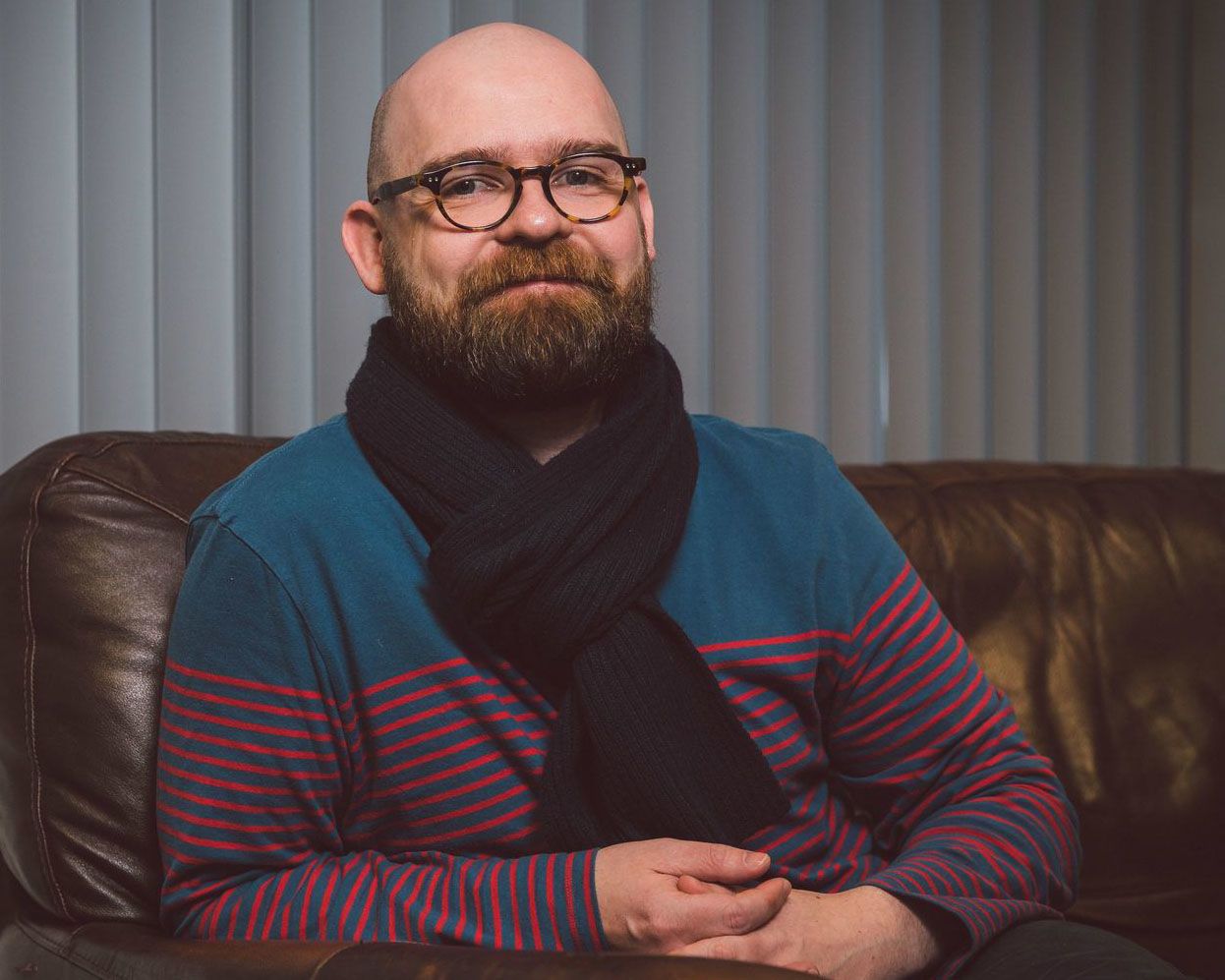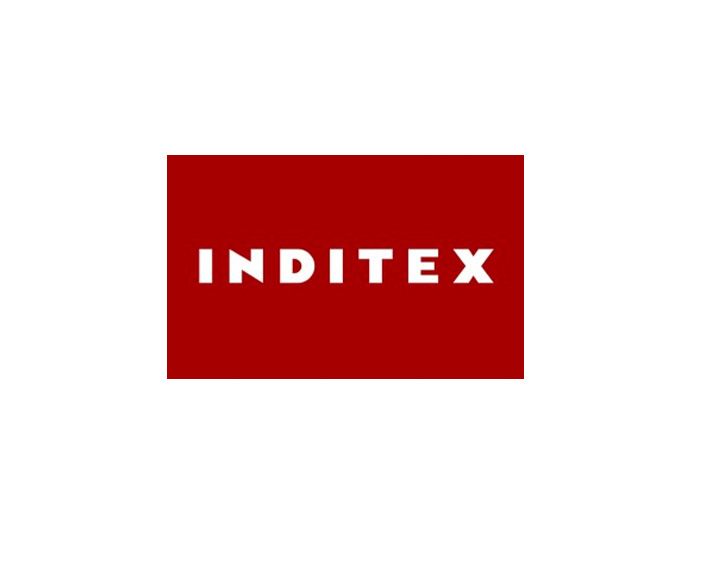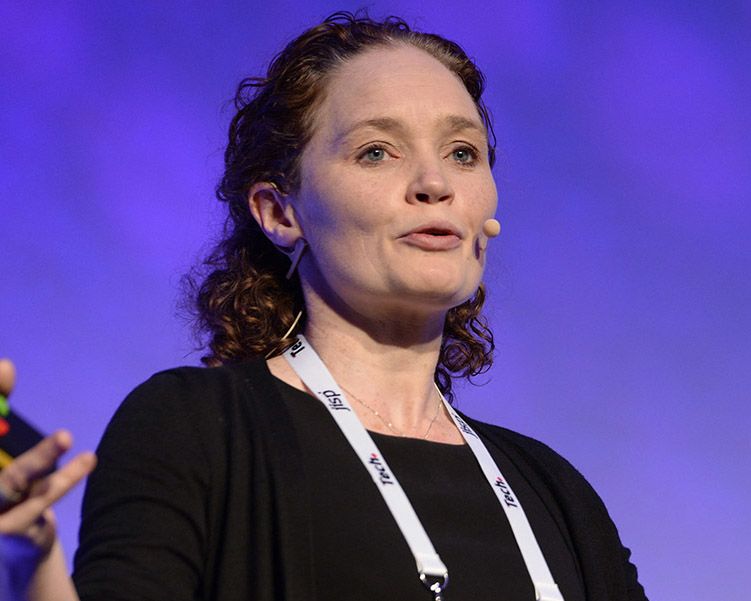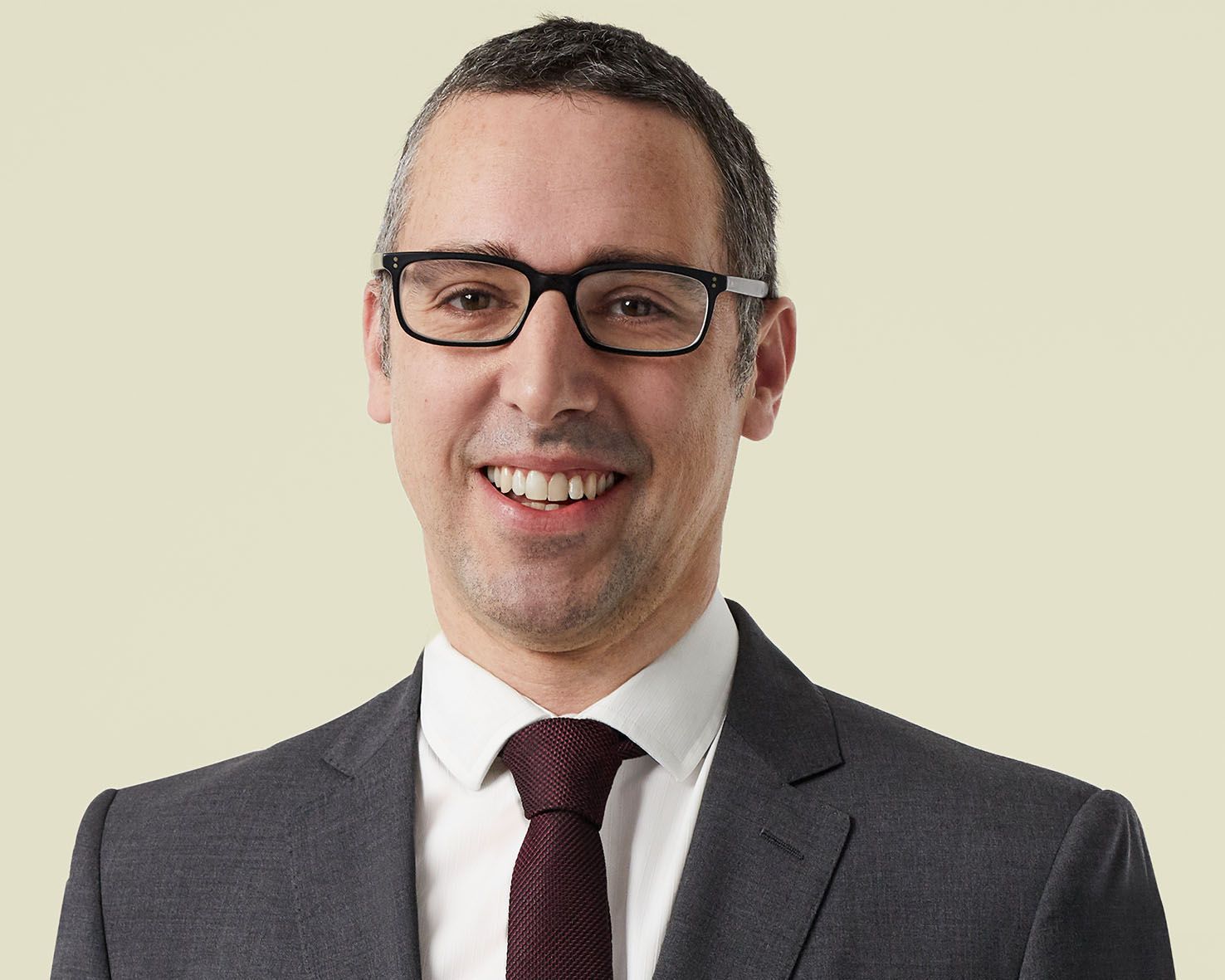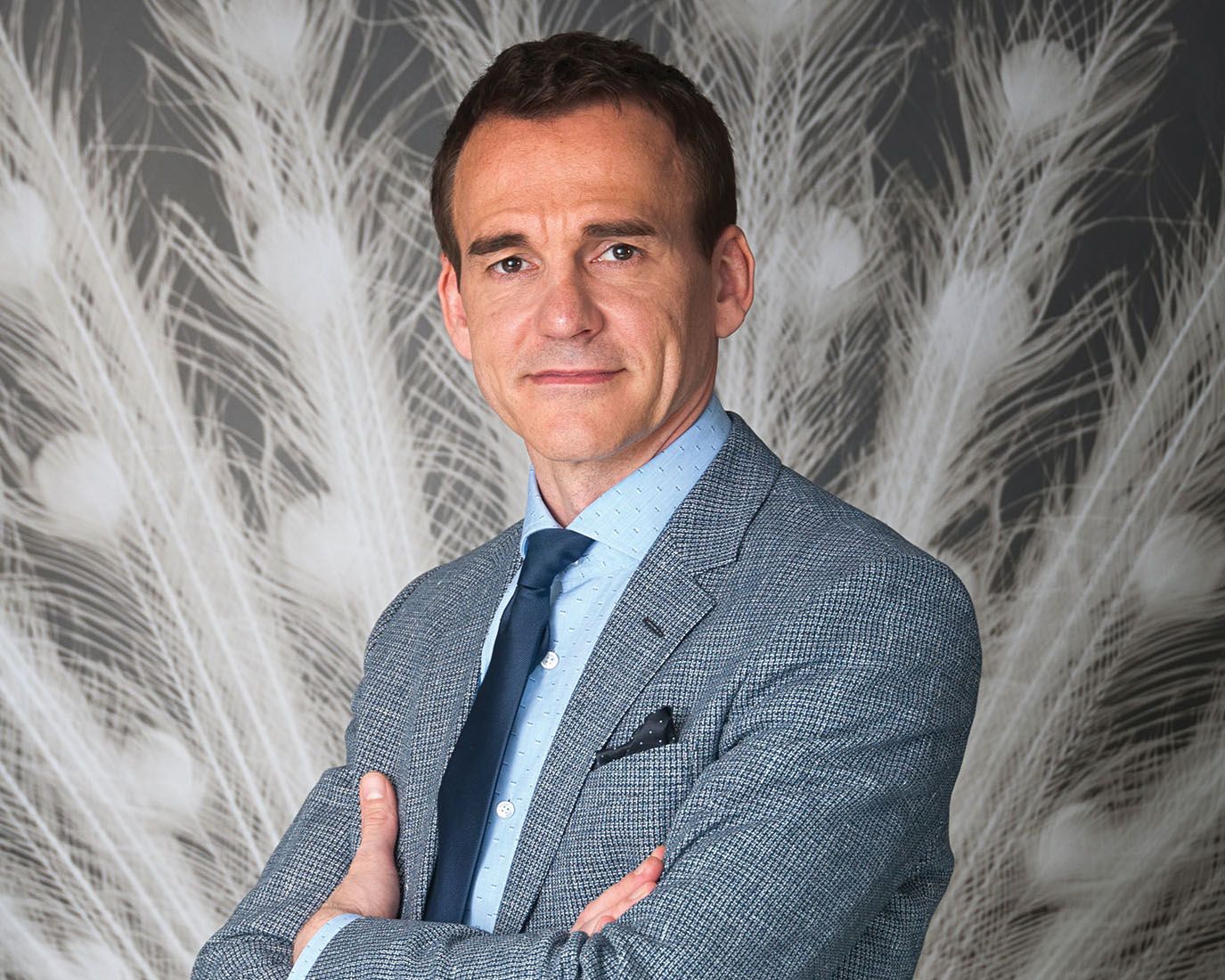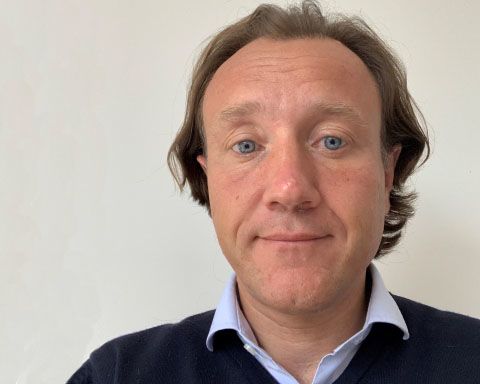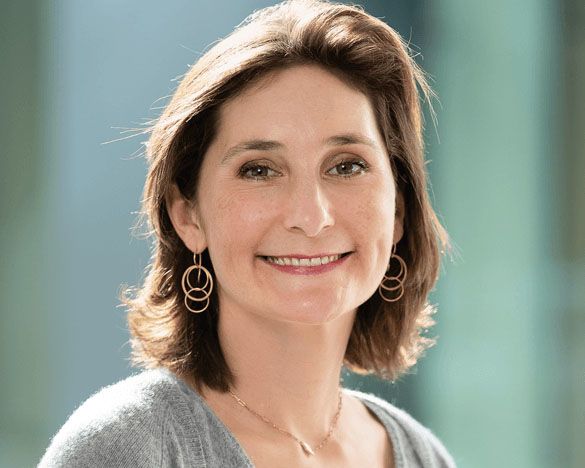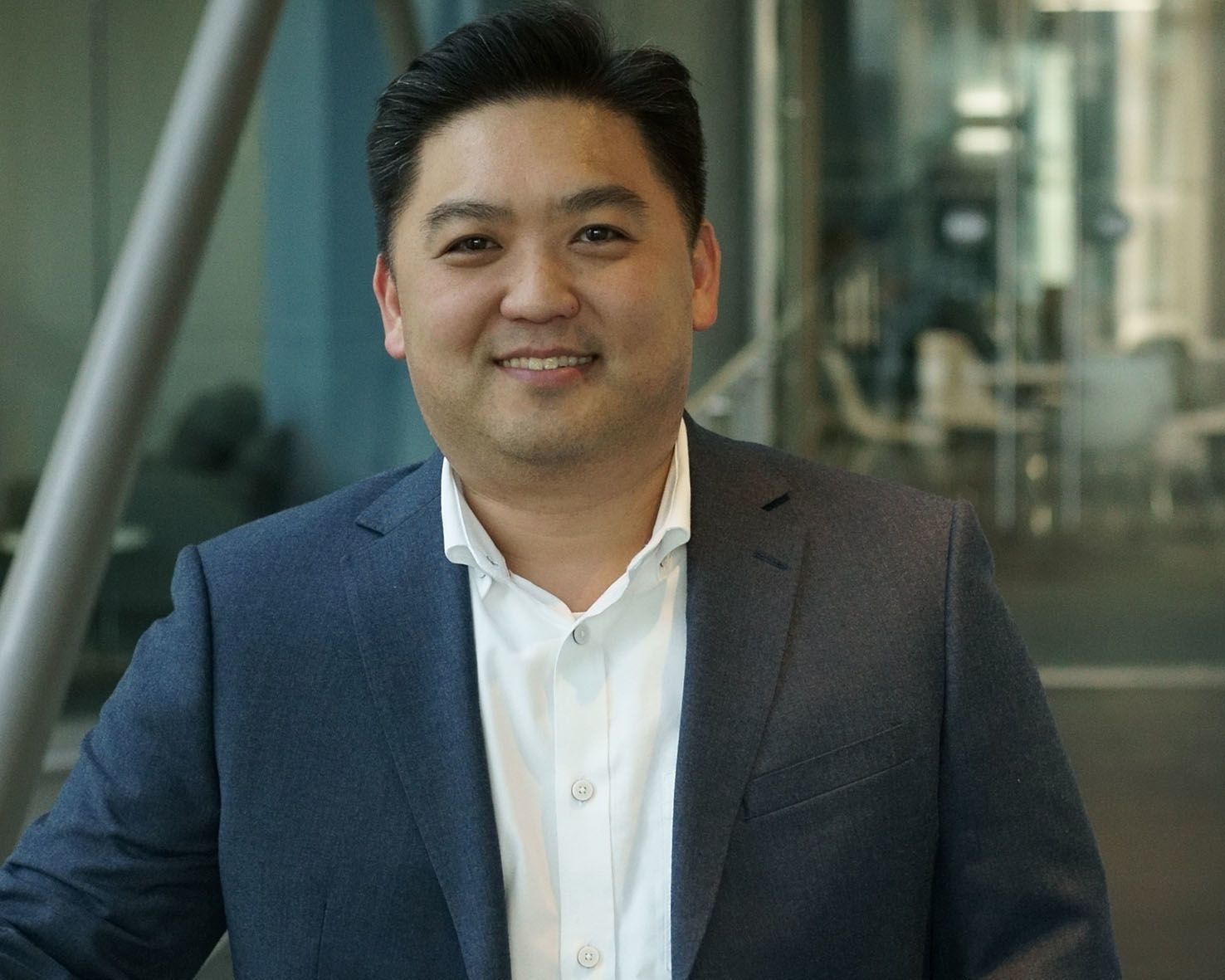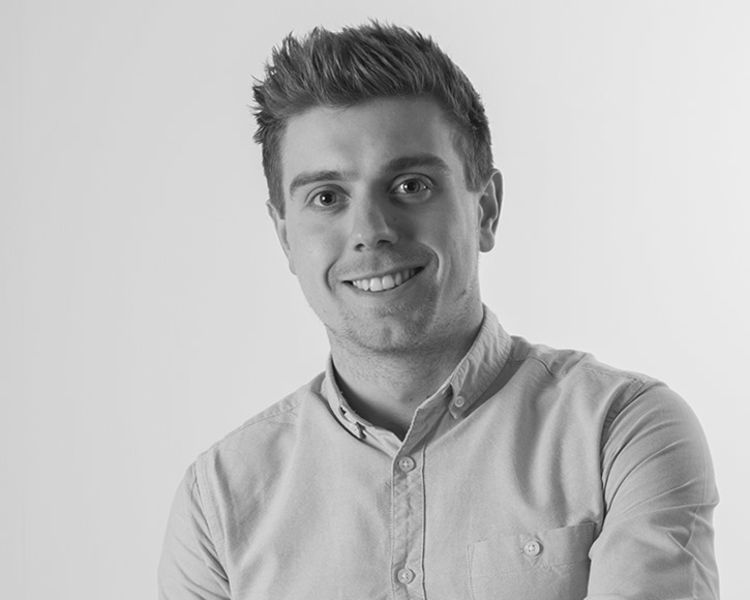 Kash Mahmood
Group ecommerce and marketing director, Next
Kash Mahmood joined Next from Boots in 2016 and his work to drive commerce innovation at the retailer over the past four years has really shone through in 2020.
Mahmood is responsible for running and transforming the Next online business – which generates over £2bn sales in the UK plus 72 international markets – and developing its customer proposition and user experience.
Mahmood and his team have helped evolve Next's business model, merging web operations and retail stores, allowing it to become one of the UK's first retailers to offer next-day delivery and click and collect.
This early adoption approach to online has given the retailer a competitive advantage in managing the impact of the pandemic. In September, Next announced it had increased its full-year profit guidance to £300m, from £195m announced in July, after its sales performance through the pandemic proved more resilient than expected.
Next up, Mahmood is focused on building out Next's new Total Platform business – a third party service that will provide retailers with an entire ecommerce platform. Set to compete against the likes of Zalando and Ebay, Total Platform will launch in 2021.
David McDowall
Chief operating officer, Brewdog
David McDowall knows BrewDog inside out. He joined the business as managing director in 2014, became retail chief executive in July 2018 and currently serves as chief operating officer, with responsibility for leading the craft beer brand's UK and international sales, operations, production and people functions.
Yet for all of McDowall's experience with the business, it's this year that he has been most tested and had to reshape the company's strategy – particularly with regards to digital – to steer BrewDog in a new direction.
Speaking to Retail Week in July, McDowall revealed he had to throw the Scotland-based brewery's business plan "right out the window" during the coronavirus crisis, shifting its focus to its direct-to-consumer proposition.
At the start of the pandemic, the business moved from "panic mode to action mode" after it lost almost 70% of its revenue overnight with its bars shut and on-trade severely impacted.
McDowall has set about "re-energising its online strategy" to ramp up its fulfilment capabilities, while it is also testing drone deliveries as it seeks new ways to get its products to customers' homes.
Julio Devesa Miramontes
Chief technology officer, Inditex
Julio Devesa Miramontes has been instrumental in Inditex's swift tech-led turnaround this year, after the Spanish multinational – which counts Zara and Pull & Bear among its brands – reported its first-ever quarterly loss in the three months to April.
First, Miramontes' drive to integrate all stock into the same online system ensured the retailer was well placed to weather the pandemic. Then came the implementation of his €308m (£279m) store optimisation strategy, designed to drive cautious consumers back to stores.
RFID tech was rolled out, allowing customers to 'click and find' specific items and reserve fitting room slots, while the brand's agile new Zara app was launched in its native Spain. The slick tech allows shoppers to place an order from their smartphone and collect it from their nearest store within half an hour.
The strategy appeared to triumph, as the fashion giant swung back into the black during the second quarter and online sales surged 74% in the group's first half.
Going forward, Miramontes – a 15-year veteran of Inditex – is tasked with delivering "a high-quality digital, eco-efficient store and online platform". Judging by his confident pandemic response, he is more than up to the job.
Clodagh Moriarty
Retail and digital director, Sainsbury's
Clodagh Moriarty's landmark career year saw her play an instrumental role in Sainsbury's pandemic response and take the supermarket's Nectar loyalty scheme fully digital. In May it was announced she would be promoted to retail and digital director, after almost a decade of incremental promotions at the grocer.
During the pandemic, Sainsbury's was roundly applauded for its swift, empathetic response, as Mortiarty sought to use its huge data bank for good, and rapidly stepped up fulfilment and online delivery. As the country was locked down, Sainsbury's drew on its data to proactively identify and contact more than 270,000 vulnerable customers in order to "get food to those who needed it most".
In addition to her pandemic firefighting duties, Moriarty's new priorities include combining her retail and digital teams into a single organisation under her leadership, underlining how critical digital and multichannel are to Sainsbury's strategy.
While this is no meagre task, a long-time online and digital expert, Moriarty is the perfect candidate to bring the Sainsbury's, Argos and Nectar brands closer together and create a seamless shopping experience for customers.
Mark Morris
Senior vice-president of digital, Burberry
While sales at Burberry have been dramatically slashed by more than half during the pandemic, the brand has nailed down its reputation as the luxury sector's tech trailblazer, as it ramped up digital innovation to trigger a significant channel shift.
Mark Morris masterminded much of this ambitious transformation through smart investments in data science and modelling, to seamlessly manage customer relationships.
The brand's action-packed response to the pandemic has focused on connecting back-end data on its R World Platform – launched in 2019 – to help sales staff manage their client book, and providing additional useful tools, such as virtual appointments.
Pre-pandemic, he led Burberry's polar exploration-inspired AR pop-up at Selfridges, and in September this year he was involved in the brand's innovative collaboration with Twitch to livestream its catwalk show.
Yet perhaps his biggest test yet will be whether the brand's digital growth will be enough to shore up declining physical sales.
Matt Moulding
Chief executive, The Hut Group
Matt Moulding, the founder and chief executive of The Hut Group, joined the billionaire club in September following the company's successful IPO on the London stock exchange, as his brand's ecommerce platform continued to soar.
The organisation runs more than 150 mobile-optimised websites across 164 countries. According to Forbes, its most profitable sites are My Protein, which is targeted at fitness enthusiasts, and beauty site Look Fantastic.
Since mid-2019, the retailer has been focused on ramping up and commercialising its third-party ecommerce platform, Ingenuity, which resulted in a pipeline of more than £200m contracted revenues in the first quarter of 2020. Ingenuity clients include Nintendo, Honda, Procter & Gamble and its newest UK-based clients, Homebase and Hotel Chocolat.
Using its robust and expansive tech infrastructure, the retailer has continued to focus on international growth in 2020 - overseas revenues accounted for 80% of total sales last year.
THG has come a long way since Moulding founded the business in 2004, but he remains focused on further growth. The group grew sales 38.6% in the three months to September 30 and shelled out $60m to acquire American skincare brand Perricone MD during the quarter. Its London listing could kick-start a new phase of tech-led growth and innovation.
Jean Philippe Nier
Head of ecommerce UK and Ireland, Kraft Heinz
Jean Philippe Nier spearheaded Heinz's lightning-quick leap into direct to consumer this year, as supermarket-shy shoppers, spikes in demand and patchy availability in certain categories presented "the best ever opportunity to try" cutting out the supermarket middlemen.
Heinz to Home – the brand's first consumer-facing ecommerce site – was built in just three weeks and launched ahead of Father's Day. It offers personalised Heinz products, as well as bundles of baby food, sauces, and other household staples.
Mindful of Heinz's lack of experience in last-mile fulfilment, and aware of the importance of delivering to a super-tight deadline, Nier engaged two expert partners, Good Growth and Clements Create – the former to build the website, and the latter to manage payment, fulfilment and delivery.
While the site was set up as an ecommerce platform, Nier is well aware that its real value will be as a data and insights channel, and has his eye on what that can yield in the future.
Nier – who spent almost 10 years at Unilever before joining Heinz in March 2019 – has this year shown agility and smart decision-making that should serve Heinz very well in the uncertain months and years to come.
Amélie Oudéa-Castéra
Executive director of ecommerce, data, and digital transformation, Carrefour
Amélie Oudéa-Castéra had her work cut out this year as Carrefour embarked on its highly pragmatic, digital-led response to the pandemic.
The brand has delivered a 'Carrefour Essentials' ecommerce service, an online express delivery service for medical personnel, and a telephone service for those unfamiliar with ordering online.
Since taking on the role in November 2018, Oudéa-Castéra has proved her mettle as she oversaw the brand's progressive digital strategy, which earned it the top ranking in Edge by Ascential's Store of the future 2.0 study. The research highlighted initiatives including the use of stores to fulfil online orders and the adoption of mobile payment and checkout-free options.
With an impressive CV that includes close to a decade with AXA Group, where she held the title of chief marketing and digital officer, Oudéa-Castéra was well placed to swiftly expand Carrefour's digital offering, even under the most testing of circumstances.
Jeremy Pee
Chief digital and data officer, Marks & Spencer
M&S' goal is to become a digital-first, data-driven business and it is Jeremy Pee who has been given much of the responsibility for turning that lofty ambition into a reality.
Pee, formerly senior vice-president of Canadian ecommerce brand LobLaw Digital, joined M&S in 2018 and has been leveraging his digital nous ever since.
In July this year, Pee led M&S' relaunch of its Sparks app and loyalty programme in a bid to build its relationship with customers and offer a more personalised experience – areas that became key to consumer engagement during the pandemic.
Pee said the overhaul "injected a new sense of excitement and value" while "stripping out points and tiers systems consumers found confusing". Within just 48 hours of the re-launch, the app had received 240,000 downloads, rising to one million within two months – evidence that Pee's work is paying off.
Chris Perrins
Chief technology officer, Gymshark
For newly-minted unicorn Gymshark, 2020 has been a landmark year after its valuation tipped over the £1bn mark. And much like the retailer he's worked for since 2015, Perrins has enjoyed a meteoric rise to retail stardom.
Entering Gymshark as an accounts executive, he quickly progressed into senior roles, including finance director and chief operating officer, before securing his current position in August 2019.
Gymshark bosses are now reaping the rewards of their confidence in Perrins, who this year directed an outstanding influencer strategy that resulted in huge online growth and heavily contributed to the brand making unicorn status, just eight years after its conception in then-teenager Ben Francis' garage.
After initially building their brand around Instagram, the management team realised they were "getting old" and branched out to Gen Z darling TikTok. Gymshark's two million followers suggest that, unlike other brands, its mix of challenges and meme-style humour on the platform has forged that connection.
The brand's rapid international expansion is marching on, with its online direct-to-consumer model unhindered by the pandemic, and Perrins' rapid success means he is well placed to play a significant role in its inevitable future growth.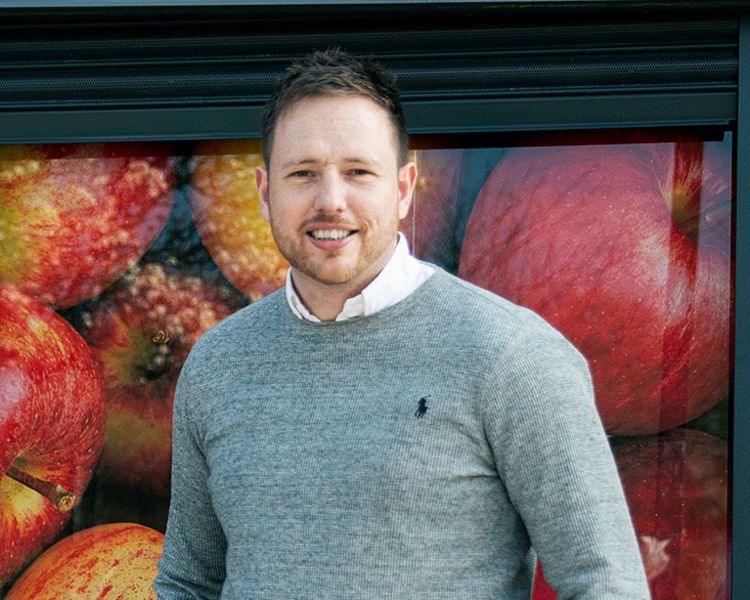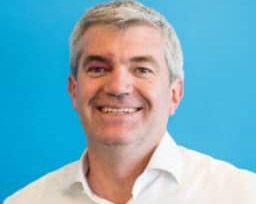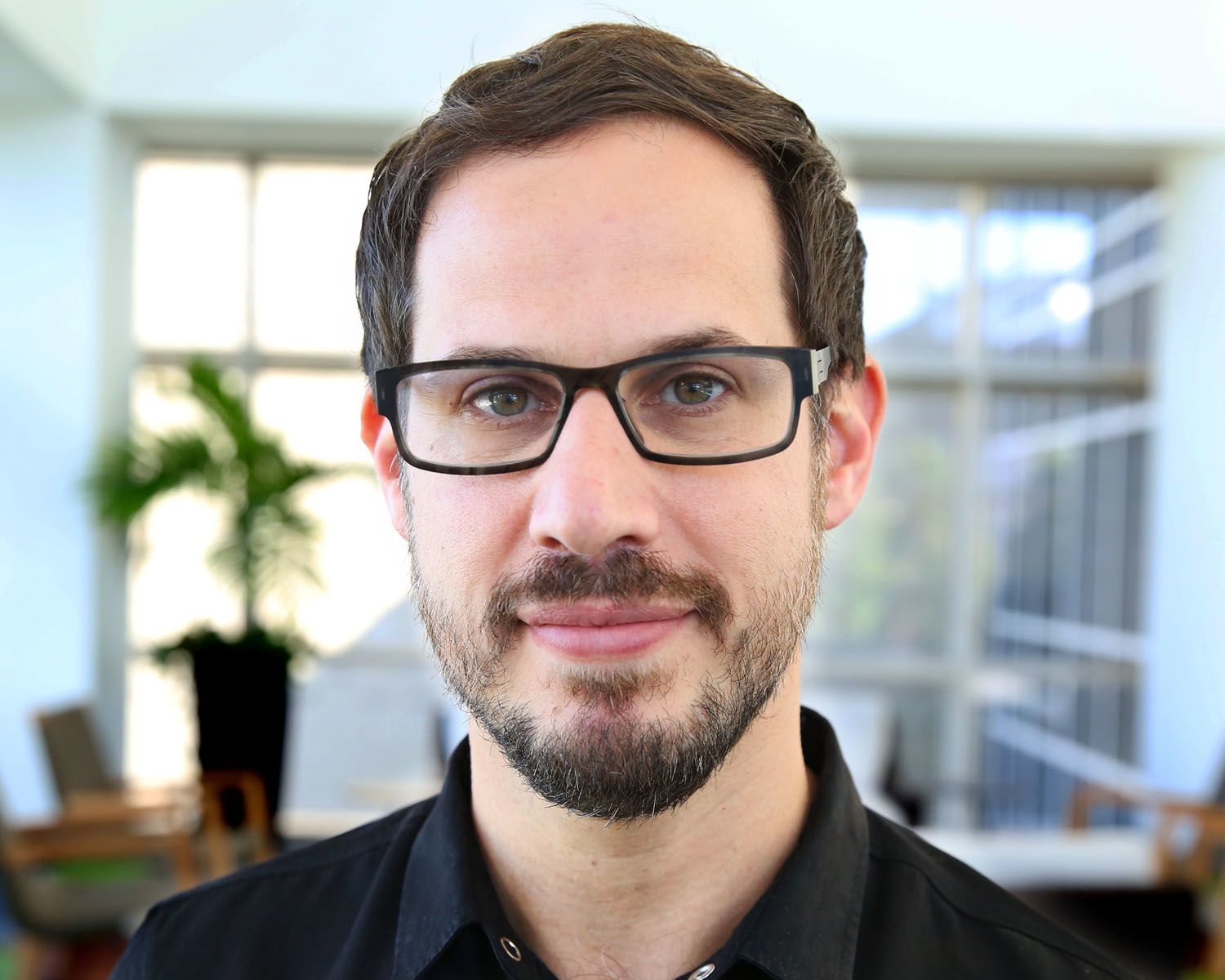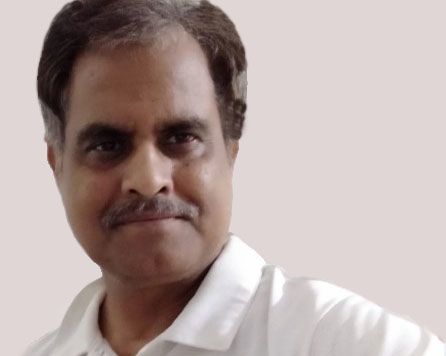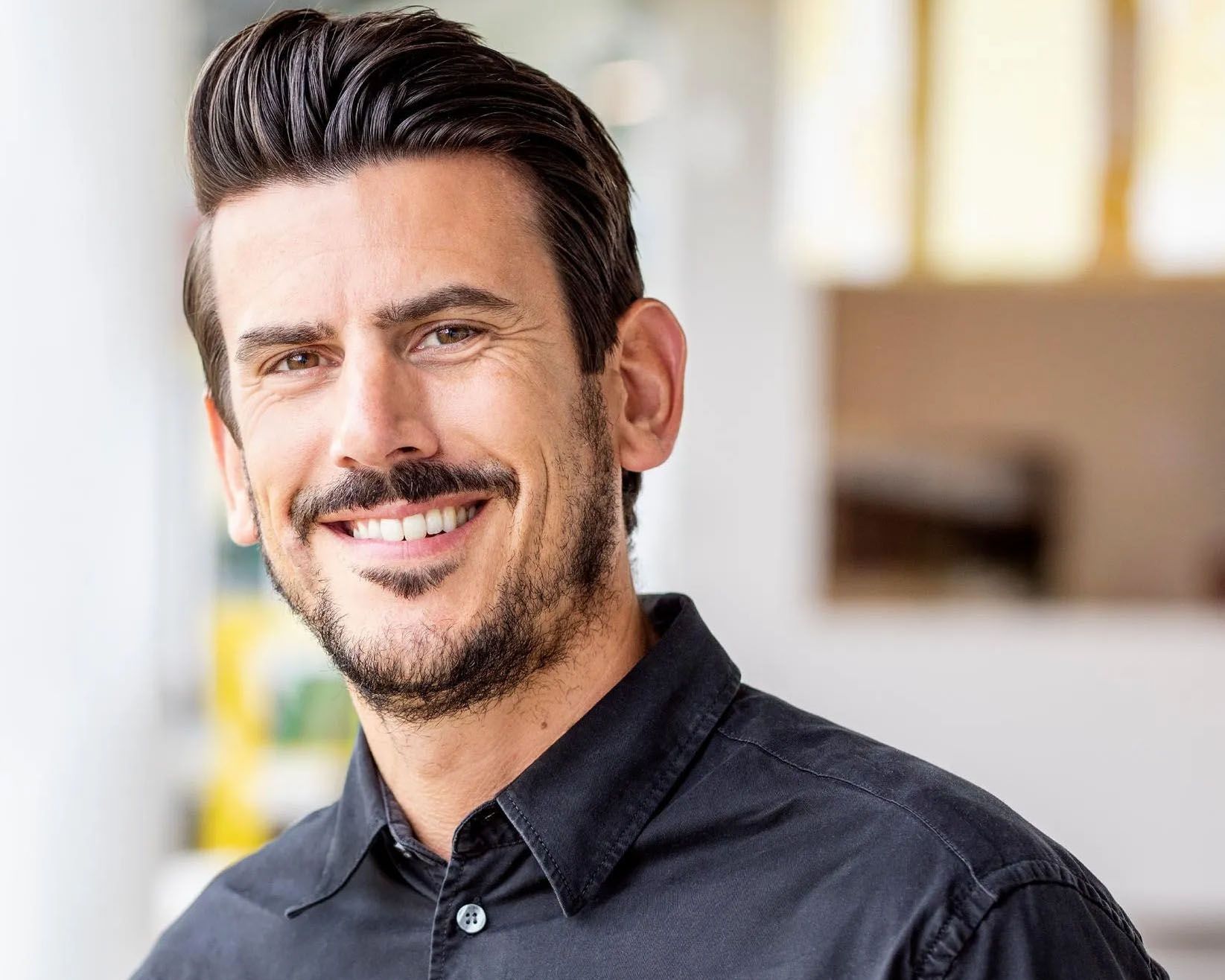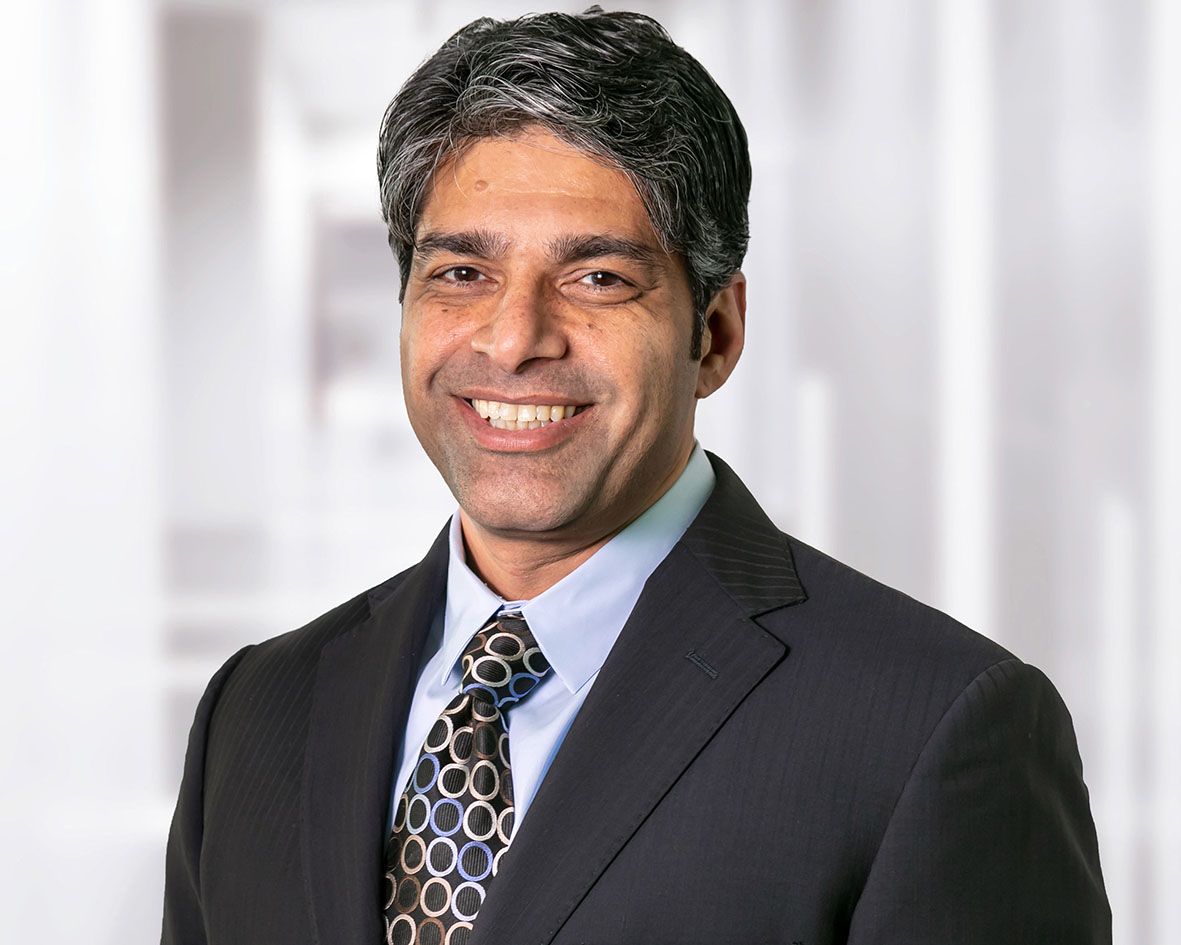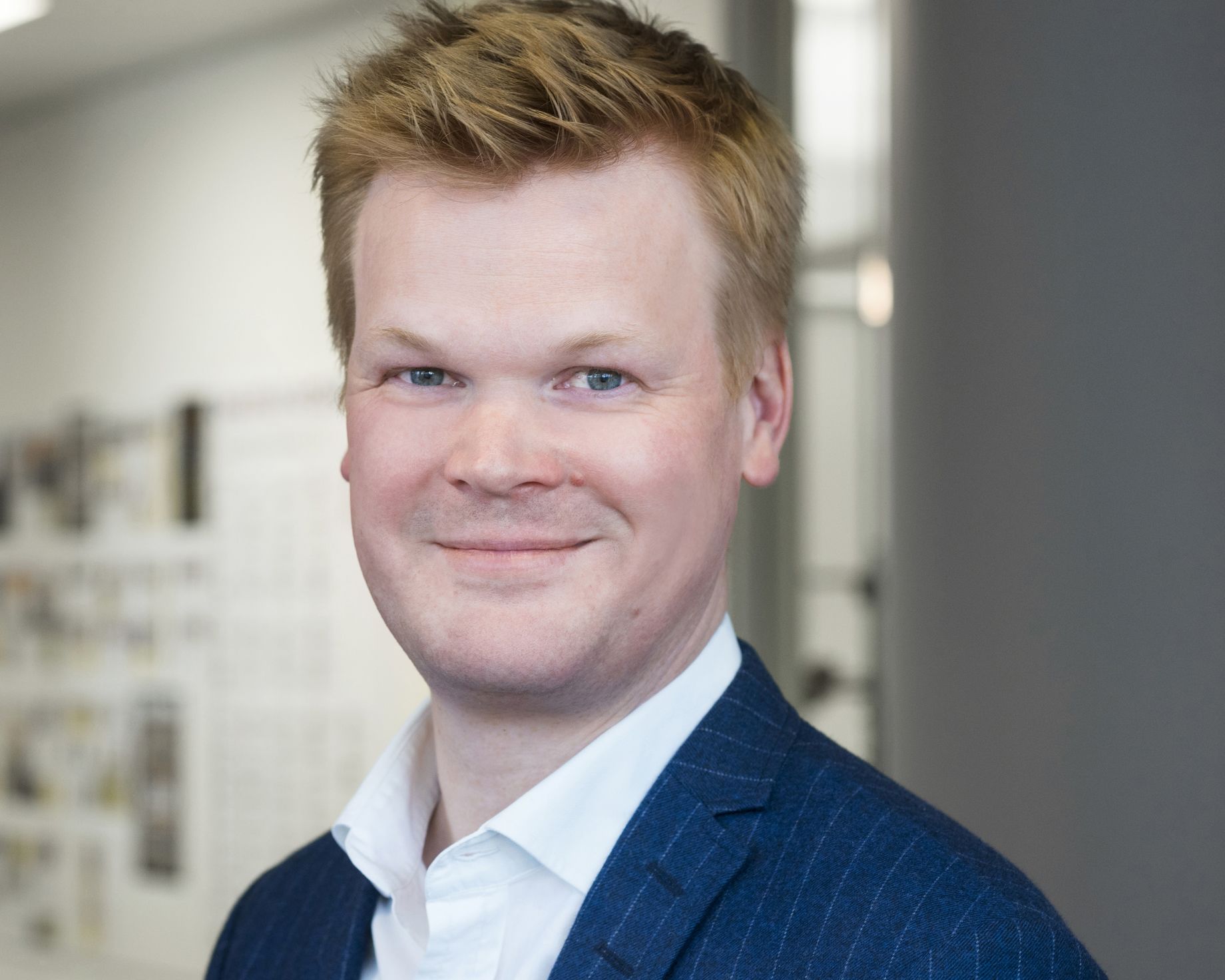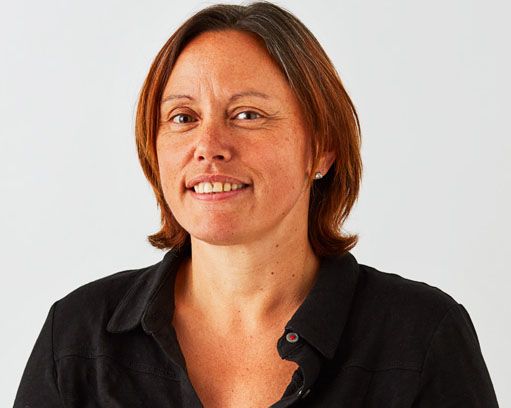 Jason Perry
Head of online development, Co-op
Jason Perry was promoted to head of online development at the Co-op in February. Coming just before the coronavirus outbreak hit, for many this would have been a baptism of fire, but Perry has been instrumental in rolling out the Co-op's first home delivery service.
Perry was also responsible for establishing the Co-op's delivery robot collaboration with Starship Technologies back in 2018. The robots are now being rolled out to further communities in the Milton Keynes region having proved a success during lockdown.
Additionally, final-mile delivery has been improved through the launch of the Pinga app, which offers zero-emissions delivery across East London in under 90 minutes.
Such moves represent strong progress, given that Perry was only handed the task of spearheading the Co-op's online development after joining the mutual two years ago. Perry has the retail nous required to run such an operation, having held the role of international development manager at Asda, which grounded him in the practicalities of scaling online grocery businesses.
Skip Potter
Chief technology officer, Nike
Skip Potter has worked tirelessly to transform sportswear titan Nike into a tech company since joining the brand from Capital One in September 2016 – and its digital-first message now reverberates across the business.
Forward-thinking Nike was mid-way through its pivot to direct to consumer when the pandemic struck, but has continued to make strong progress.
Potter has overseen significant improvements to Nike's ecommerce website and the NikePlus membership programme as the brand sheds retail partners such as Amazon in order to build "more direct, personal relationships" with its customers.
In light of the coronavirus crisis, this move seems prophetic. Online sales surged 82% in the three months to August 31, as it leveraged its website and app to launch limited edition products and release interactive work-outs and games. The retailer now predicts that DTC sales will hit $16bn by the end of this year.
With such emphasis being placed on its DTC growth, Potter's digital engineering background should prove one of Nike's most valuable assets as the brand increasingly strikes out on its own.
Josh Shabtai
Senior director, ecosystem, Lowe's Innovation Labs
Josh Shabtai's team had its pandemic response ready and waiting when Covid-19 exploded, having worked through a similar scenario during its roadmapping sessions.
This meant that – unlike the rest of the world – home improvement goods retail giant Lowe's was able to hit the ground running.
Its strategy began with an increase in innovation capacity, which included the creation of 2,000 tech roles, a new global tech centre in North Carolina, and the expansion of existing centres in Bangalore and Washington.
In July, the retailer then launched its Lowe's for Pros JobSIGHT tool – an augmented video chat service, powered by video streaming provider Streem – to empower its staff contractors to perform virtual home visits.
The results? A significant sales spike. Lowe's experienced a 135% increase in sales for the second quarter of 2020.
Under Shabtai's guidance, expect further growth to come.
Sanjay Sharma
Chief technology officer, Reliance Industries
It's been a huge year for Mumbai-based Reliance Industries, which launched Indian online grocery delivery service JioMart in December 2019. As Reliance's chief technology officer since 2017, Sanjay Sharma's sizable tech expertise is at the heart of this bold chapter for the firm.
The service is intended to grab market share from Walmart's Flipkart platform and, of course, Amazon, in India's fiercely-competitive grocery sector. The site and its accompanying app offer free and express delivery on some 50,000 grocery products and, unlike its competitors, work by connecting local stores to shoppers.
And Sharma has an ace up his sleeve. Reliance is tapping into the mobile phone customer base it has built up through Reliance Jio – India's second biggest telecom operator – to boost its ecommerce business.
Taking on the international marketplace titans would leave many CTOs shaking, but backed by a huge data bank and a CV dotted with senior roles at multinational telecoms companies including Nokia and Vodafone, Sharma appears to be taking it in his stride.
Gavin Shetly
Vice-president of product engineering, Ikea
Gavin Shetly led the shift to self-checkout at Sainsbury's when he was head of retail technology there, and while at Tesco he delivered international ecommerce expansion and managed the UK's first Black Friday.
Shetly is now applying his talent for tech transformation to Ikea. After "heavy investment" at the end of 2019, Ikea launched its long-awaited UK app that brought mobile shopping and home delivery to an audience used to shuffling around its one-way system.
In April, the furniture giant acquired AR start-up Geomagical Labs. Once the tech is incorporated into Ikea's website and apps, users will be able to see how Ikea's furniture would look in their own rooms. The acquisition will also empower Ikea to develop further AR tools in house.
Shetly has a lot on his plate, but the progressive tech innovations he has delivered this year suggest he's got what it takes to pull Ikea into the age of ecommerce.
Farhan Siddiqi
Chief digital officer, Ahold Delhaize
Farhan Siddiqi was helicoptered into Alhold from McDonald's – where he served as chief digital officer – at the beginning of 2019, to drive the digital transformation of its local brands, with a focus on loyalty, data analytics and personalisation.
Twelve months on, his appointment has helped drive the development of a robust digital strategy at the Dutch grocery giant.
Innovations under Siddiqi have included a 'Lunchbox' store, piloted in the US in November 2019, using frictionless checkouts where customers simply scan in on entry, pick up their items and leave. Meanwhile, in its European stores it has also rolled out this frictionless payment concept alongside electronic shelf labels and dynamic discounting, which automatically reduces prices based on sell-by date with a higher discount for items that need to be sold soonest.
Ahold's digital prowess, spearheaded by Siddiqi, stood the retailer in good stead during the pandemic. Speaking at WRC Connected in September, Siddiqi revealed that the brand had already smashed its digital target for the full year, having racked up €7bn (£6.3bn) in online sales.
At McDonald's, Siddiqui led the fast food chain's launch of mobile commerce, a new app, and upgrade of its self-service ordering kiosks. And, with his industry-leading customer journey projects, he's proving even more innovative in his new role.
Patrik Silén
Chief strategy officer, Asos
Former McKinsey & Partners consultant Patrik Silén joined Asos as chief strategy officer in May, as the fashion powerhouse sought to reinforce its senior management team against an uncertain economic backdrop.
Silén brings to the table market-leading management consultancy experience and a track record of delivering insight, strategy and transformation programmes to pureplays and omnichannel retailers.
In his new role, Silén shoulders the weighty task of leading the development and implementation of Asos' strategy, with wide-ranging priorities including ramping up social media engagement, simplifying the customer journey and streamlining logistics.
Asos has continued to thrive since his appointment, in stark contrast to many of its rivals that have floundered in the pandemic.
The fashion group's pre-tax profits rocketed 329% to £142m in the year to August 31, as group revenue rose 19% to £3.26bn. Boss Nick Beighton said Asos would continue to "engage, respond and adapt" across its digital channels - and Silén will play a crucial role in helping the business to do exactly that.
Melanie Smith
Chief executive, Ocado Retail
Melanie Smith took on the weighty mantle of chief executive of Ocado Retail in September 2019, following its landmark joint venture with Marks & Spencer.
The former M&S strategy director appears to have got off to a quick start following the launch of the partnership two months ago. At the start of November, Ocado Group said full-year EBITDA would now come in at more than £60m, compared to the previously forecast £40m, following "strong" sales during its fourth quarter.
However, Smith has some issues to tackle. The launch left Ocado with a backlog of orders, and deliveries to staff members had to be paused during the first few days of the switchover. The business was also unable to take on new customers during the height of the pandemic, with capacity limited at its automated warehouses.
Ocado and M&S have pledged to grow their capacity by 40% by the end of 2021, and Smith will be tasked with overseeing that rapid expansion.
Smith has held senior positions at McKinsey, TalkTalk and Bupa during her varied career and such experience will likely prove vital in helping Ocado Retail traverse unmapped terrain as the pandemic rumbles on.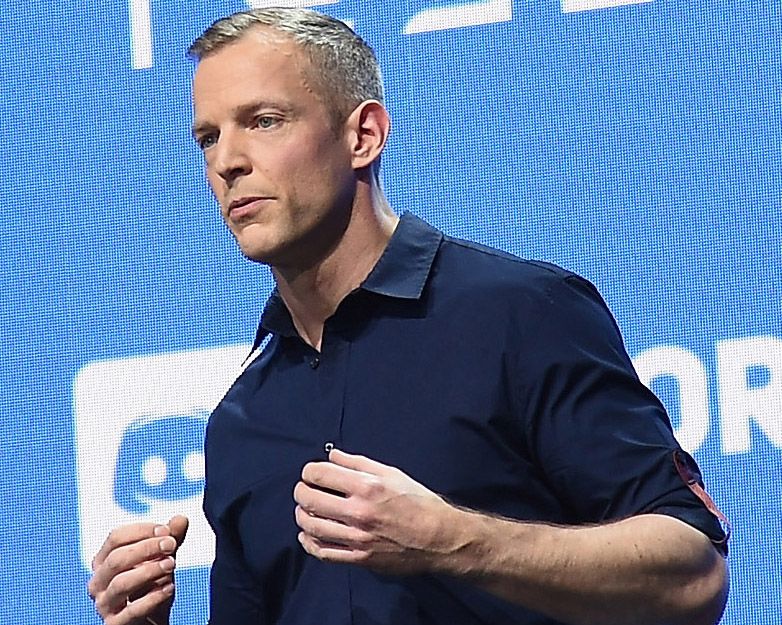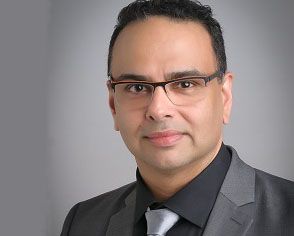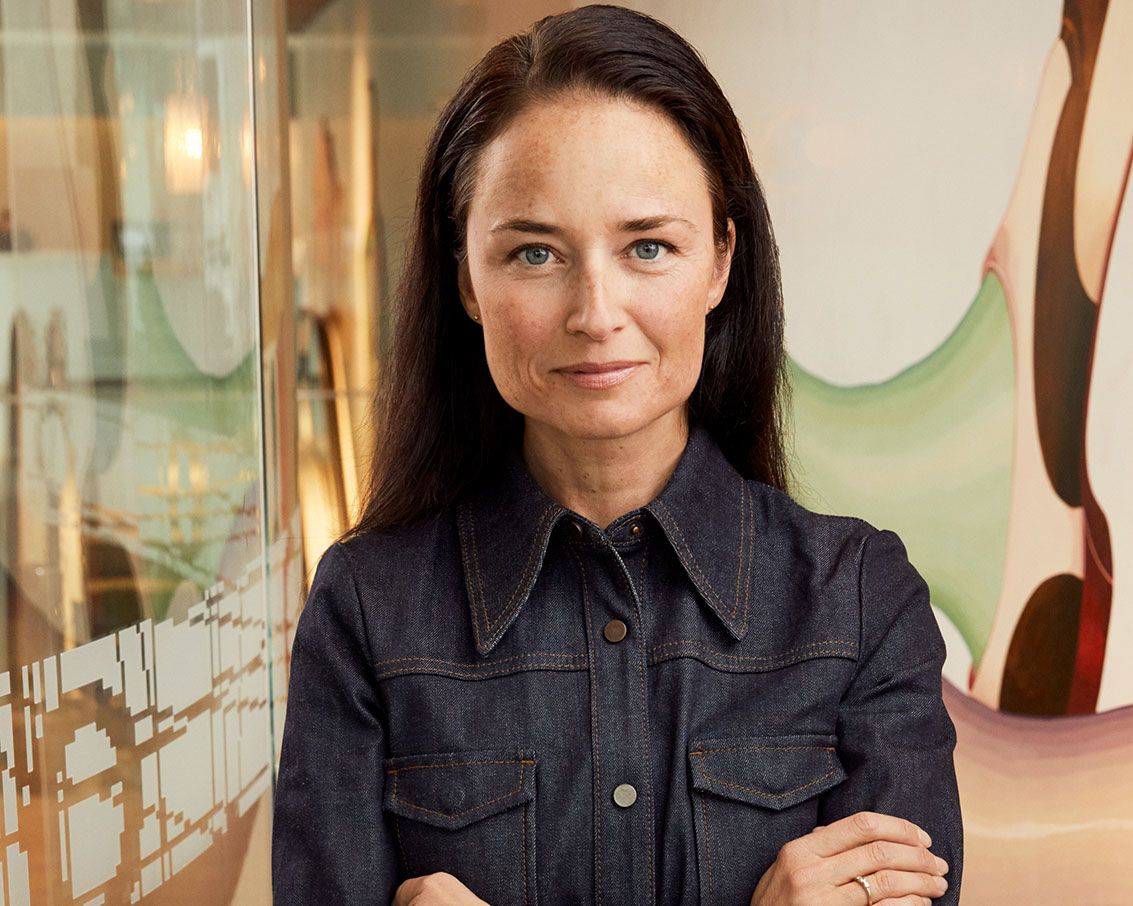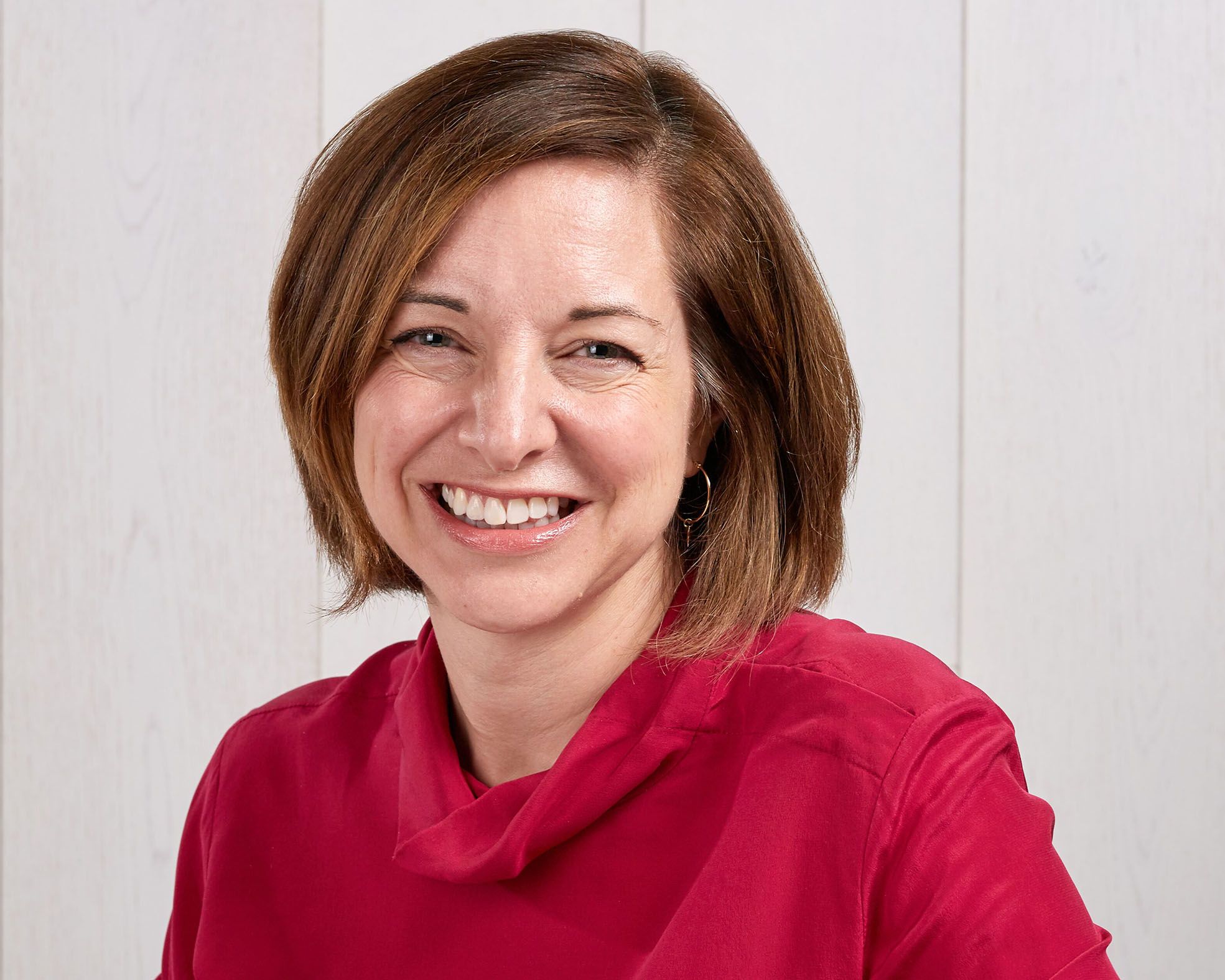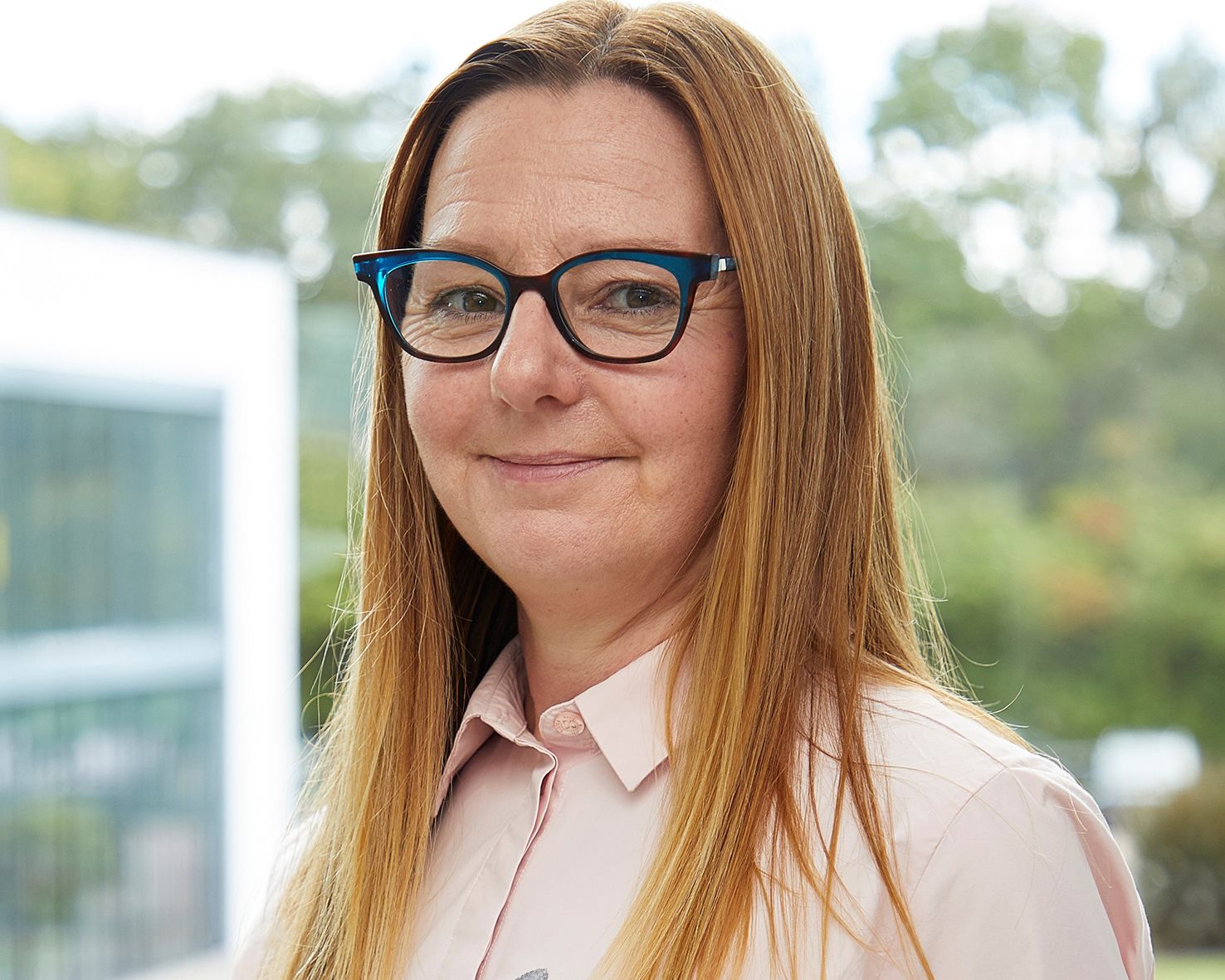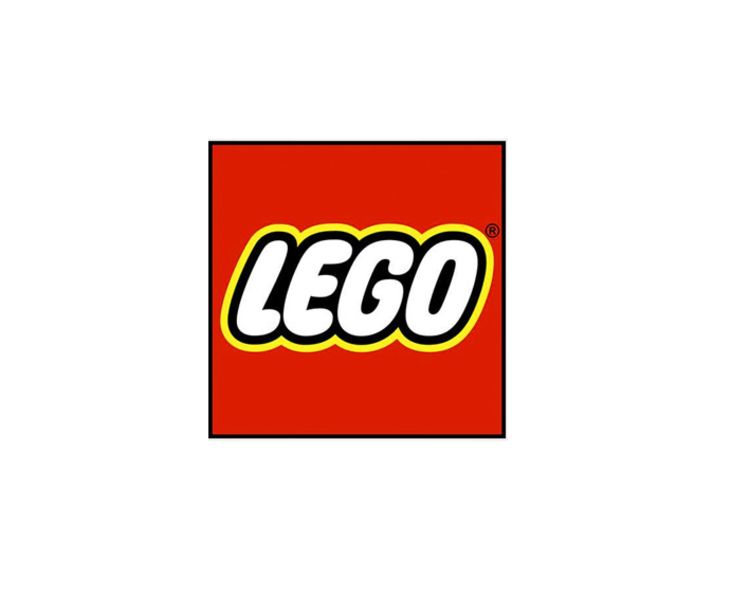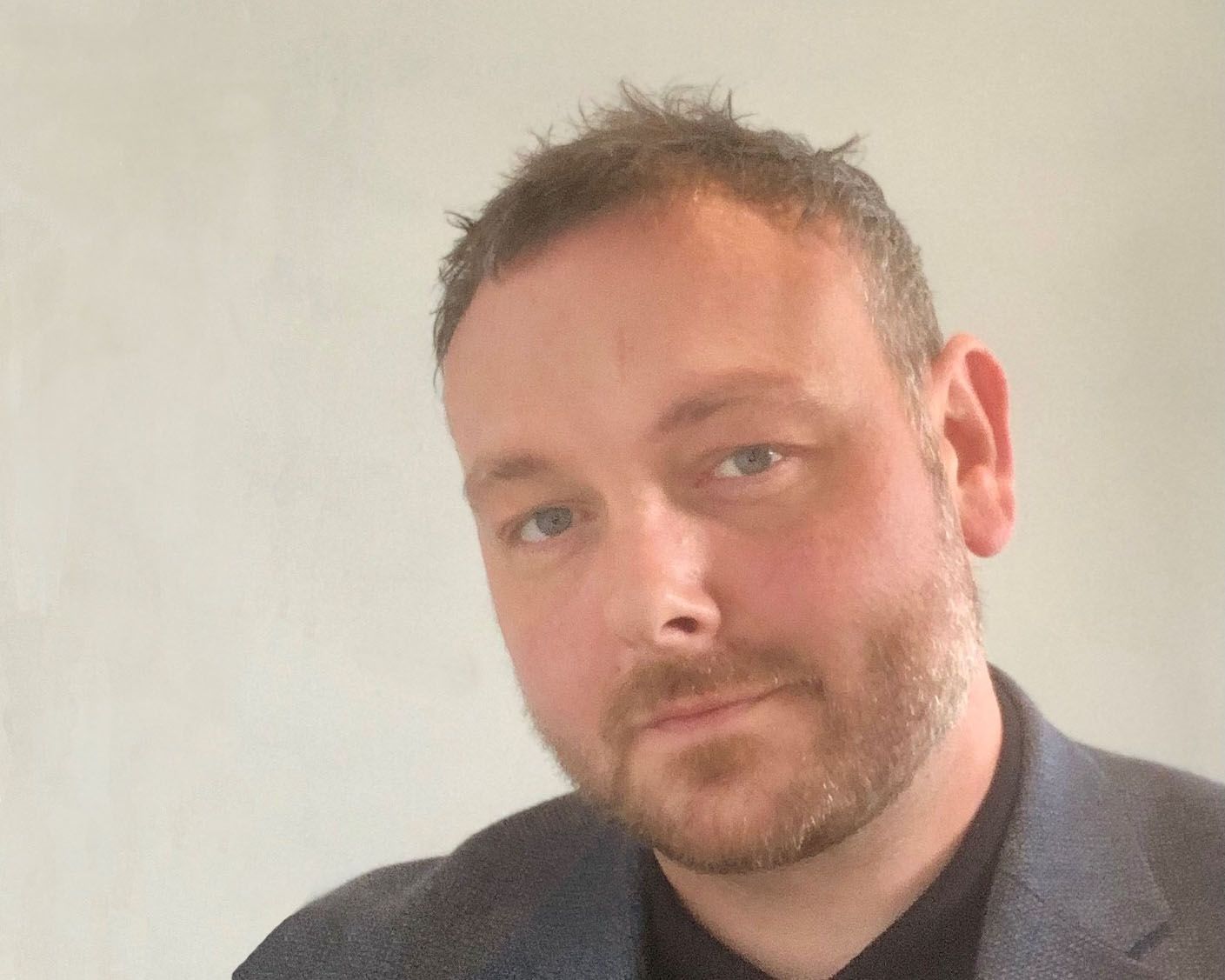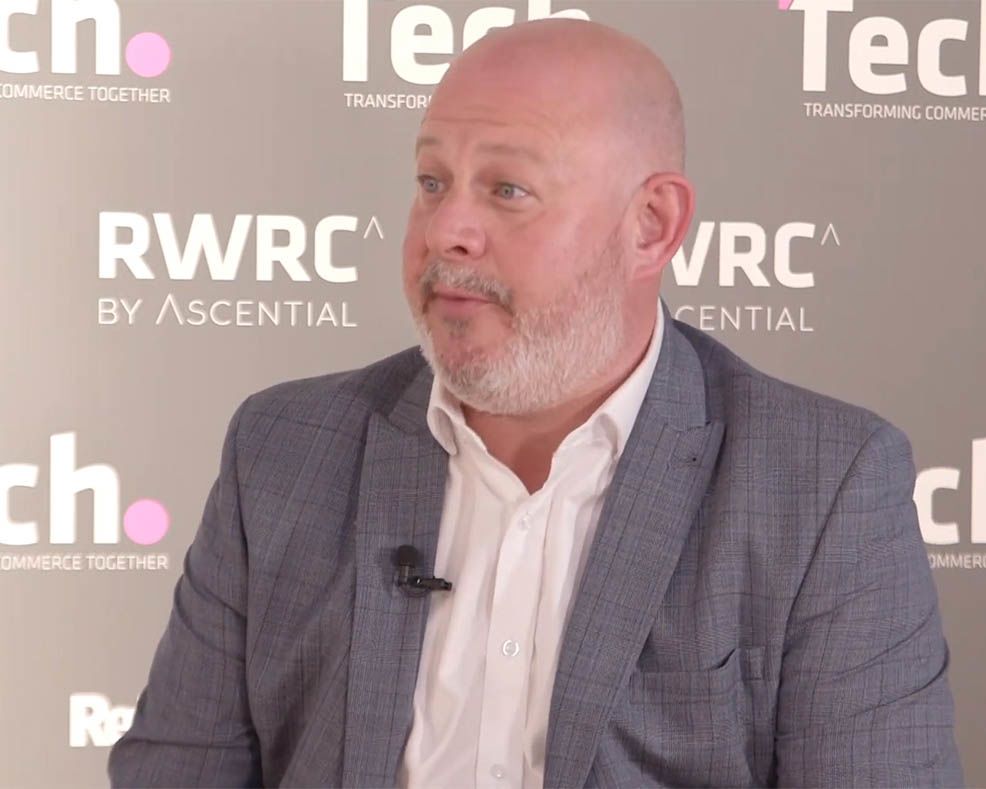 Gustav Söderström
Chief research and development officer, Spotify
During his 11-year tenure at Spotify, Gustav Söderström has helped to boost the organisation he describes as his "mission in life" from a disruptive 30-person start-up to a streaming colossus.
Söderström joined Spotify in 2009 from Yahoo Mobile, where he was director of business development. In his latest role for Spotify, which he took on in 2017, he has been tasked with "creating and executing a product vision and strategy that keeps [Spotify] competitive, innovative and differentiated".
The company took another significant leap forward when, in September, it announced it was farming out its podcasts to Hollywood, and had given Chernin Entertainment the rights to mine its original series for movie inspiration.
This unexpected agreement came as it diversifies revenue sources to balance out the heavy royalty costs of music streaming. Despite attracting 299 million active monthly users, and a market value of approximately $43bn, the Swedish audio titan remains unprofitable.
As the agile organisation casts its net wide as it strives for profitability, chief executive Daniel Ek will need to lean on Söderström's innovative tech genius more than ever.
Mani Suri
Senior vice-president and chief information officer, 7-Eleven
From re-imagining store formats to fostering collaboration, Mani Suri is leading tech innovation for international convenience store group 7-Eleven.
Chief information officer since 2017, this year has been a big one for Suri. In February, he led the retailer's testing of cashierless stores using technology, instead of people, to monitor stock levels, track purchases and process payments at its corporate HQ in Irving, Texas.
Then in August, to combat fulfilment issues resulting from the pandemic, Suri and his team oversaw a joint delivery service with fellow convenience groups Family Mart and Lawson in Japan.
The one-week pilot saw the trio share drivers and delivery vehicles to replenish stock and reduce the number of vans on the road by up to 30%. The collaboration was deemed a "big turning point" by Japanese critics as the three brands had always worked in silos up until then.
With these initiatives still at pilot stages, the next year will be pivotal in seeing what sticks.
Anna Tillberg Pantzar
Head of The Laboratory, H&M
Anna Tillberg Pantzar has overseen plenty of revolutionary concepts since her appointment as the boss of H&M's innovation hub The Laboratory.
In December 2019, The Laboratory launched a digital platform entitled H&M Lab in Germany, which is testing out the H&M Yours project – a collaboration that manufactures shirts adjusted to fit each customer "as if they were made to measure".
And in September this year, The Laboratory also collaborated with & Other Stories on a vending machine in Paris, which dispenses own-branded beauty products in a bid to promote contactless shopping.
The projects came as H&M The Laboratory continues to explore a more circular business model, with sustainability high on the agenda. This has included partnering with China's largest fashion rental platform YCloset.
Tillberg Pantzar spent seven years at H&M as global brand director and then global marketing director, before moving to its innovation hub in 2016. As H&M invites Tillberg Pantzar to disrupt "all corners of the business" to tackle sustainability issues, it will be exciting to see what she has up her sleeve.
Sarah Venning
Chief technology and transformation officer, Pret a Manger
It has been a difficult year for the hospitality industry, particularly for those with outlets in city centres that rely on commuter and tourist footfall, such as Pret a Manger.
Fortunately for Pret, it has had Sarah Venning's digital prowess to help it reach customers in new ways during the coronavirus crisis.
Venning, who joined Pret in 2019 after eight years at John Lewis Partnership in IT and tech director positions, is in charge of transforming Pret's tech proposition and has already made major in-roads.
Last year Venning overhauled Pret's kitchen IT operating models so that all fresh foods had full-ingredient labelling. Most recently she launched the retailer's coffee subscription, which gives customers up to five drinks a day for just £20 a month. The proposition is the first purely Pret-led digital offering for UK customers, and was built and launched in just six weeks.
Venning is now working on a range of new ecommerce propositions and personalised customer engagement to bring Pret further into the multichannel age.
Terri Westlake
Customer director, Dunelm
Terri Westlake joined Dunelm in October 2019 with a remit to evolve the home furniture retailer's website, marketing and insights.
She brought an impressive retail tech pedigree to the business, with senior and C-suite roles in digital and marketing under her belt, including at Asos, Urban Outfitters and Reiss. And this expertise has shone through in 2020.
Despite store closures as a result of UK lockdowns, Dunelm has been able to mitigate the crisis and it's online-arm – led by Westlake – has played a big role in this.
Dunelm posted a 37% surge in sales in the 13 weeks to September 26 to £359m, with online accounting for 30% of overall sales during the period, up 12% year on year.
Westlake's leadership of the online business will be even more important this quarter given that the retailer has not been counted as essential in the UK's second lockdown – unlike in May – with all 145 of its stores forced to close for November. To navigate this, Dunelm is offering click and collect across its English store estate and has invested in its online capability and capacity in order to keep up with expected demand.
Paul Willmott
Chief digital officer, Lego
A real tech maven, former software engineer for Accenture Paul Willmott was founder and managing partner of consultancy firm McKinsey's digital arm and led the business for 22 years.
He took this experience to Lego as chief digital officer - a role he's held since November 2019 - as he helps the toy manufacturer build on the online growth it has achieved in recent months.
Visits to Lego's website doubled to 100 million in the first half of 2020 and the business is working on building up its online community to reach both children and adults. As of September, more than one million adults were signed up to its site.
The brand has also been looking to expand its proposition by investing in other technologies and businesses via its Lego Ventures arm. In October, it was involved in a $50m funding round in early learning edtech start-up Homer's new programme Begin, to enable it to "explore new iterations of learning through play".
David Wilson
Director of technology services and estate operations, AO
David Wilson is leading AO's tech services at a time when the retailer has seen its ecommerce operations accelerate at the pace of "five years in five months".
Wilson, who has worked for AO for more than nine years in a variety of tech roles, has ensured the business could meet rising demand for its household appliances and electricals. Its UK sales for the six months to September 30 soared 54% while sales across its German arm were up a whopping 83%.
To keep up this momentum, the business has entered into a number of new tech partnerships this year.
These include a tie-up with artificial intelligence system Peak, to generate more data for its mobile business, and a partnership with location services provider What3words, enabling AO customers to provide a What3words address for their desired delivery place, with AO drivers having access to an app, to make the delivery process as seamless as possible.
Andy Wolfe
Group chief information officer, Kingfisher
Andy Wolfe is in the spotlight at Kingfisher after Thierry Garnier succeeded Véronique Laury as chief executive in September 2019 and unveiled his tech-focused Powered by Kingfisher plan.
Garnier promoted Wolfe from group digital director to group chief information officer, suggesting that he intends to lean heavily on his vast tech experience and proven transformative flair as he strives to turn the group's fortunes around.
Wolfe is involved in actioning a number of the plan's strategic pillars, including improving click-and-collect capabilities and building "a mobile-first, service-orientated customer experience".
Prior to joining Kingfisher in 2018, Wolfe held the position of Shop Direct chief information officer for five years, where he delivered a respected tech transformation. His career has also included transformative executive positions at O2 and Telefónica SA.
Wolfe's input will be vital as the DIY retailer marches forward with its turnaround plan.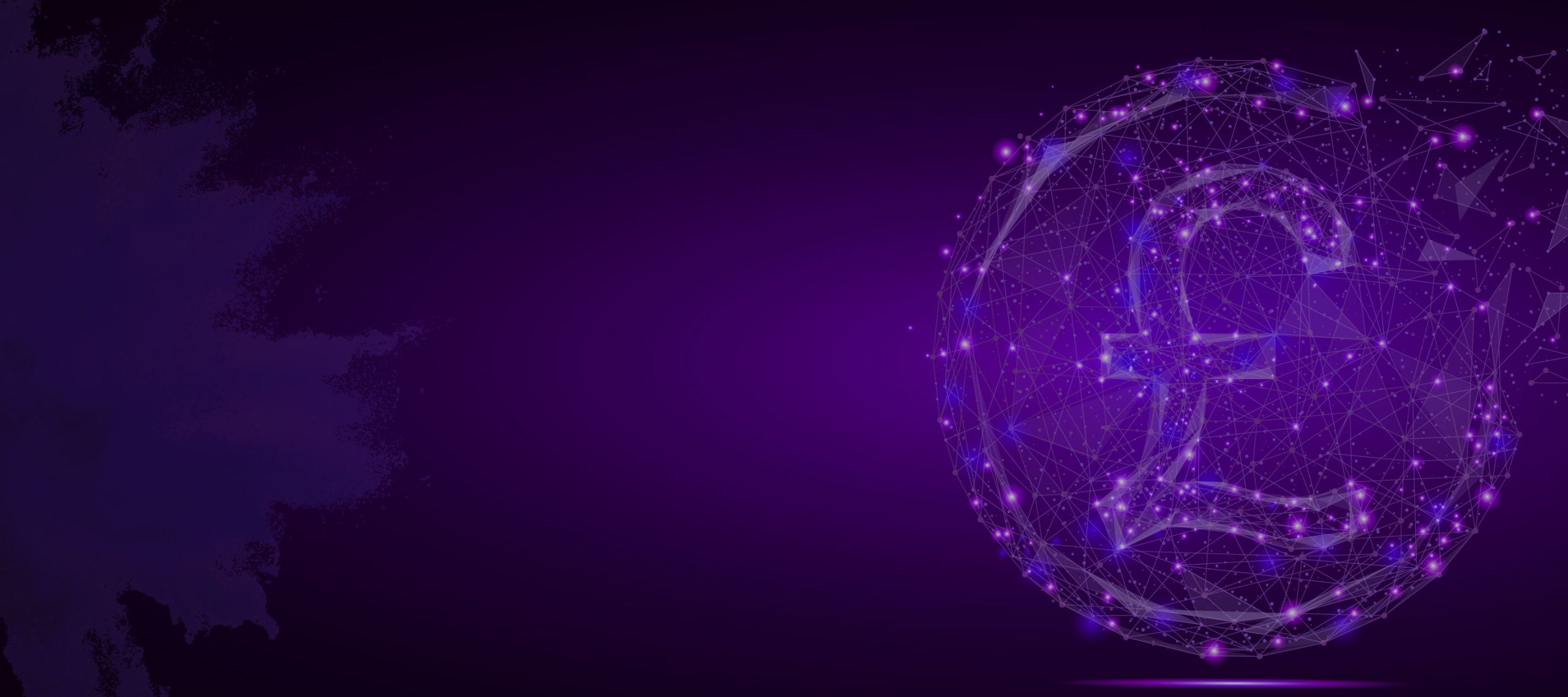 Isabela Chick
Managing director, beauty and retail, Founders Factory
Isabela Chick oversees the department at Founders Factory that partners with, and invests in, an array of tech-led start-ups specifically targeting the retail and beauty sectors.
Founders Factory, which was set up by Lastminute.com founding team members Brent Hoberman and Henry Lane-Fox in 2015, helps retailers and brands to connect to new technology talent via tailored innovation programmes and start-up accelerator initiatives. Marks & Spencer and L'Oreal are just two of its clients.
It invests cash in start-ups itself, and delivers bespoke support to these businesses to help them find further investment and partners. In December 2019, M&S said its Founders Factory tie-up was "key to helping us drive innovation; stimulating ideas and unlocking the new thinking we need to move forward".
Chick has been at Founders Factory since January 2019, and finds herself at the intersection where retail and technology meet. Prior to joining the organisation, she spent five years as global head of business innovation at telecoms titan Telefónica.
Alliott Cole
Chief executive, Octopus Ventures
Since launching Octopus Ventures in 2008, Alliott Cole has built the company into one of Europe's largest venture capital teams, steering a fund worth £1bn – a milestone it reached in 2019.
Having previously backed high-growth consumer businesses such as Zoopla, Secret Escapes, Cazoo, Depop, Graze.com and Tails.com, Octopus is again ramping up its focus on consumer brands for 2021 and beyond, with a new dedicated team whose remit is to invest in technology that reinvents many aspects of consumers' lives. The focus is on funding businesses that put the customer at the centre of everything they do.
"There are some big shifts taking place in how we all live, work and play, and we look forward to backing the pioneers delivering incredible customer experiences that drive forward the next wave of change," said Cole.
Where Cole directs investment in the coming 12 months will be an indicator of where he sees that potential.
Frederic Court
Founder and managing partner, Felix Capital Partners
Frederic Court runs the cogs behind London-headquartered Felix Capital, which raised $300m to invest in start-ups at the beginning of 2020.
In the months since, some of these funds have been directed toward ecommerce company Mirakl and ebike manufacturer VanMoof as part of investment rounds involving several parties.
Felix is a backer of online food delivery provider Deliveroo, fashion etailer Farfetch and lifestyle website Goop. Court and his team have a knack for identifying retail and retail tech winners and disruptors and Court is looking to build on this reputation. Last month, he recruited senior investors Angela Chou from Facebook and Joseph Pizzolato from Vitruvian Partners to help handle its $600m under management.
Court, a former Lazard investment banker, has worked in the technology industry for the past 20 years, firstly as an entrepreneur, then as general partner with Advent Ventures. He founded Felix Capital in 2014, focusing on investing in digital lifestyle businesses.
Robin Klein
Co-founder and general partner, LocalGlobe and Latitude Ventures
British entrepreneur and investor Robin Klein set up LocalGlobe in 2015 alongside his son, Saul, focusing on early seed investments in tech-enabled businesses.
Klein was previously at Index Ventures for five years, and as part of a varied portfolio has sat on the board or chaired several companies, including B2B printing products business Moo.com. An electrical engineering graduate with a masters in industrial engineering, Klein's past investments include Agent Provocateur, Lastminute.com, Dopplr, LoveFilm and TweetDeck.
The Kleins and other partners set up Latitude Ventures in 2018 – a Series B+ growth sister fund to LocalGlobe, which has invested in Zoopla, Monzo, Citymapper and SecretEscapes.
In 2020 it was part of an investment round in Wagestream, a company allowing employees access to their earnings in real time, which several retail and hospitality businesses have utilised in the pandemic to enable staff to break the typical monthly pay cycle.
Karen McCormick
Chief investment officer, Beringea
Karen McCormick has been setting investment strategy and managing teams at Beringea since 2007, overseeing tech-related portfolio investments including esports brand Fnatic, pre-owned watch reseller Watchfinder, and online personal styling service Thread.
McCormick has her eye on key growth areas of retail including artificial intelligence, omnichannel development, the direct-to-consumer movement and resale. In April 2020 Beringea led a $29m fundraising round in retail tech start-up Edited, a retail and data analytics platform.
Beringea also led a $3m investment round in London-based start-up Luxury Promise, which specialises in buying and selling pre-owned Hermès and Louis Vuitton handbags online.
Resale is emerging as a prominent commerce channel, with Selfridges and H&M among the big players investing in this space in 2020, and while many retailers and brands are driving innovation, McCormick's influence cannot be ignored.
Stephen Pearson
Chief investment officer, Jupiter Asset Management
Jupiter Asset Management paid £370m for Merian Global Investors in 2020, and with it strengthened its position within the retail market.
It means Stephen Pearson, who has been chief investment officer at Jupiter since 2015, now holds huge influence within what has become the second-largest retail asset management group in the UK.
Where there's a retail deal taking place, Jupiter is often involved. As a result of the Merian deal, Jupiter now owns the largest stake in online fashion house Boohoo, and it bought more shares in the Manchester-based business in the wake of accusations relating to malpractice within Boohoo's supply chain in July 2020.
Pearson started his investment career in 1986 at GT Management, before leaving in 1994 to join the start-up of the hedge fund boutique, Sloane Robinson. He was the partner responsible for European equity investments, co-managing the European long-short fund as well as a specialist investment trust.
Danny Rimer
Partner, Index Ventures
Danny Rimer is a partner at Index Ventures, which was founded in 1996 by his brothers, Neil and David, and Giuseppe Zocco. The company was established as a way of bringing Silicon Valley-style investment to Europe when venture capital was at a nascent stage outside the US.
Rimer joined Index in 2002 to establish an office in London, which has become a hotspot for technology investment and start-ups in the two decades since. He later opened the organisation's San Francisco office, alongside Mike Volpi.
His current investments include Farfetch and Glossier, while his CV includes spells as a director of large-scale tech-enabled businesses such as Betfair, Dropbox, Etsy, Sky, Last.fm, Lovefilm, MySQL and Skype. Index has also backed Deliveroo, Adyen, and iZettle – all influential suppliers in the retail space.
In April 2020, Index announced $2bn in new funds to support new entrepreneurs and innovation born out of adversity, suggesting Rimer will retain a prominent role in the innovation space in the year ahead.
Pat Robertson
Partner, Dragoneer Investment Group
Pat Robertson established San Francisco-based Dragoneer in 2012 alongside Marc Stad. The company focuses on providing private equity and venture capital to tech-oriented businesses, many of which operate in the retail space and bridge the gap between commerce and technology.
Robertson's track record for finding growth companies driven by technology is highlighted by investments in Airbnb, Netflix and Dollar Shave Club. In 2020, Dragoneer acquired £50m worth of shares in The Hut Group as part of its flotation on the London stock exchange. It followed significant investment in online luxury retailer and tech platform provider Farfetch which, until this year, had topped Retail Week's annual growth retailer index for three consecutive years.
Other technology companies to have received Robertson's support include payments providers Klarna and SpotOn, both of which also received multi-million funding deals from a consortium of investors in the second half of 2020. It would seem where Robertson's Dragoneer invests, others follow.
Matt Truman
Chief executive and co-founder, True
True bills itself as Europe's only sector specialist in the consumer and retail industries operating across the entire investment vertical.
Matt Truman – after whom the firm is named – founded the business with Paul Cocker in 2013 and the fund now counts Ribble Cycles and digital fashion brand Hush within its portfolio.
In 2020, it strengthened its influence in the consumer space with a $100m investment in virtual cycling and running training app Zwift, alongside a wider consortium of backers. Johnson & Johnson and True also launched a programme together this year to unearth technology and run pilot projects with innovative vendors that can help shape the global consumer goods company's brand development.
Truman has been involved in the retail and consumer sector for almost 20 years, beginning his career at Deloitte, before joining Lehman Brothers, where he eventually became head of retail. He retains a key influence in retail through his investments.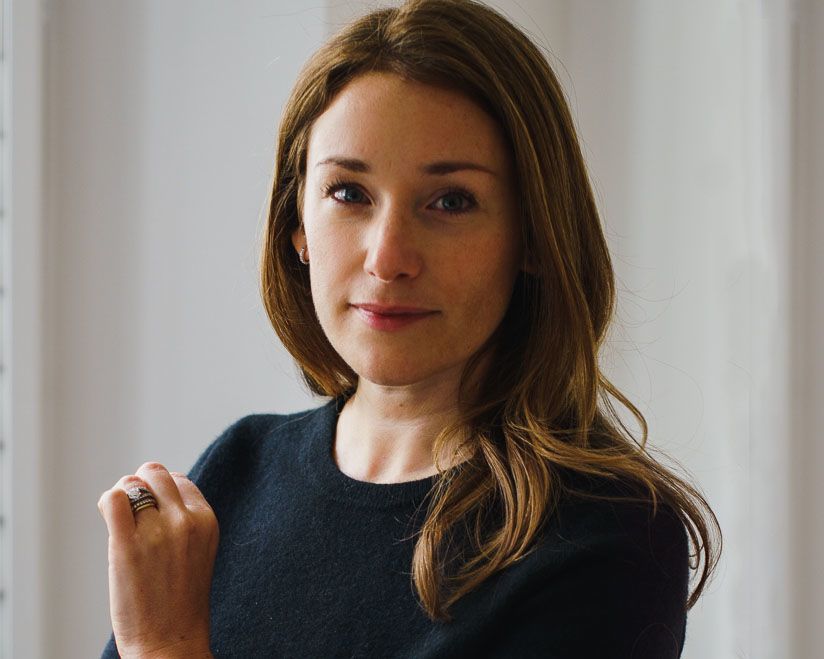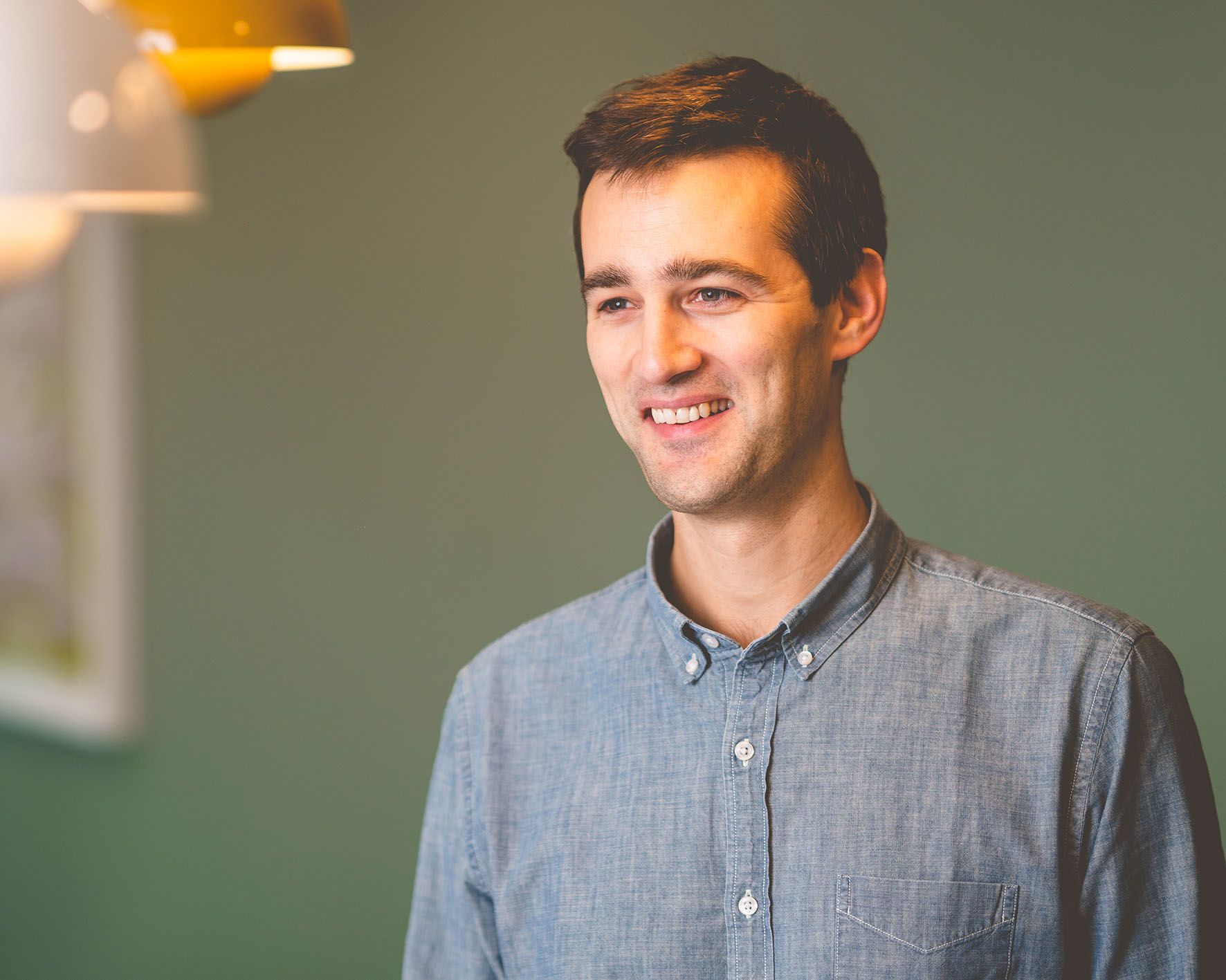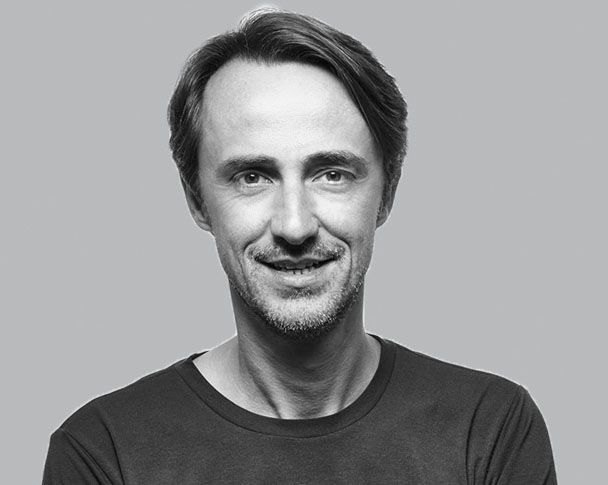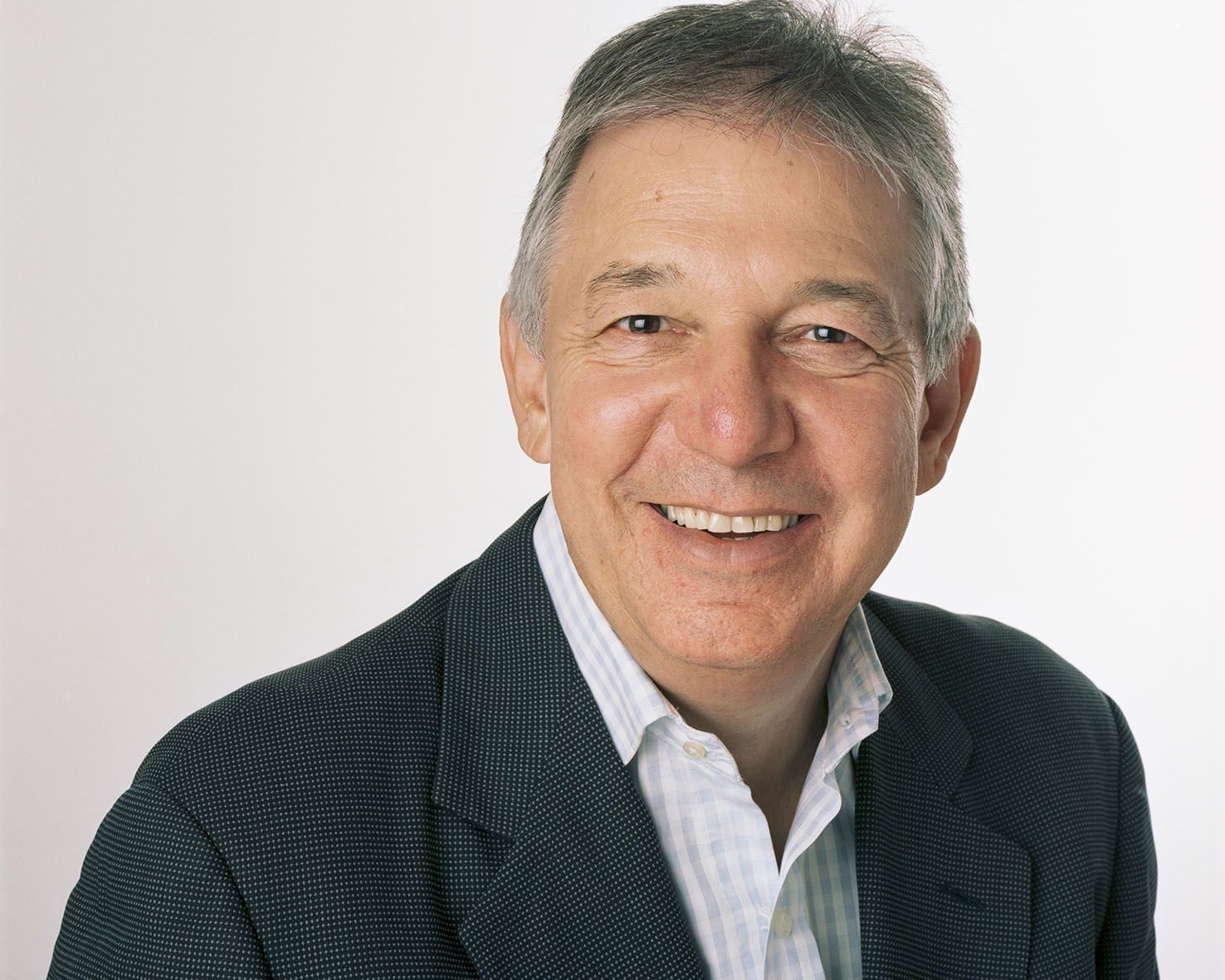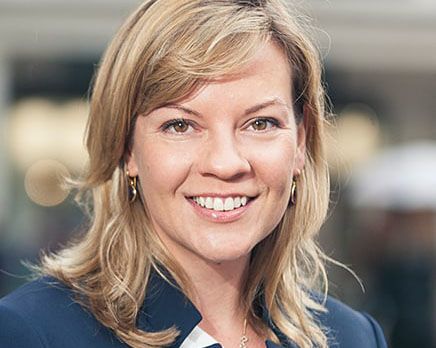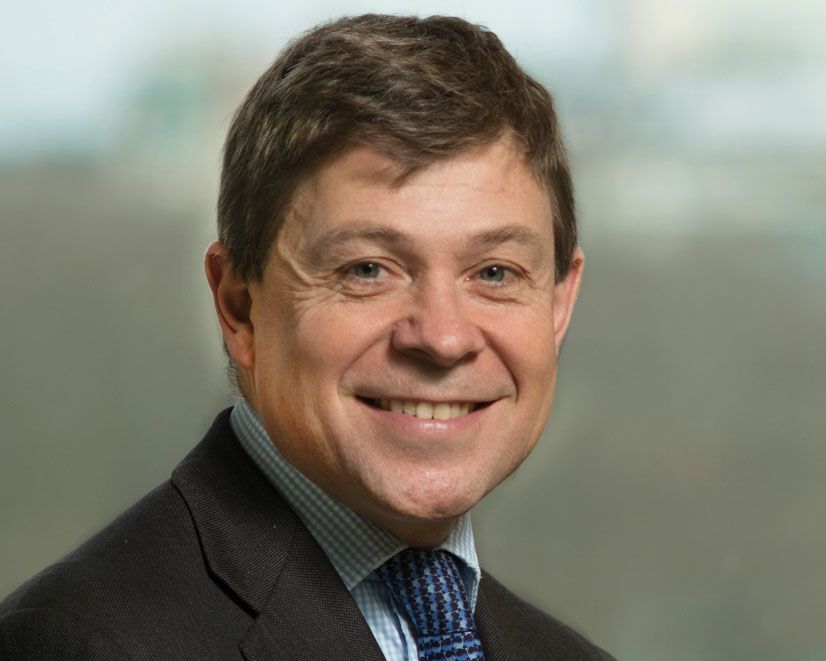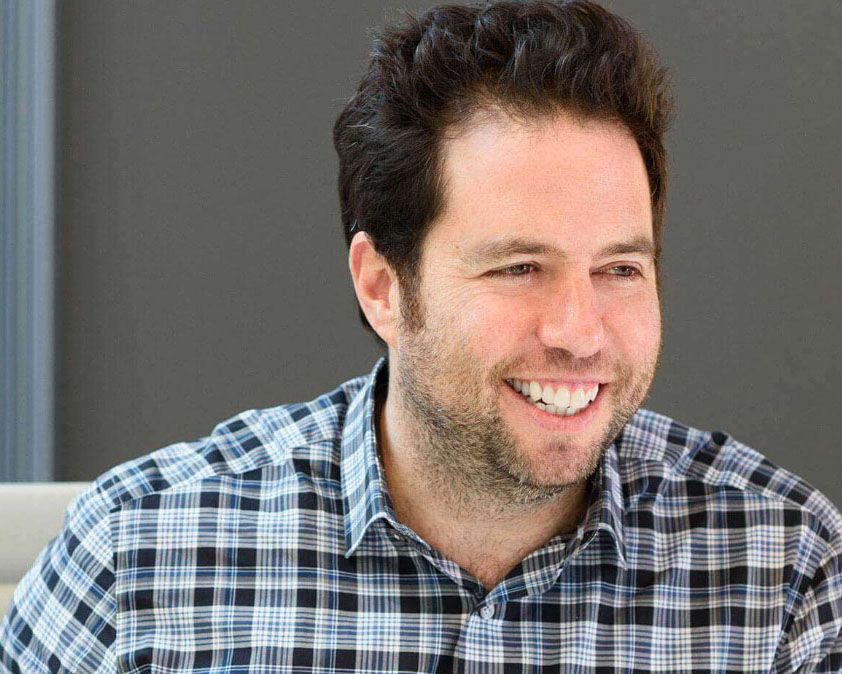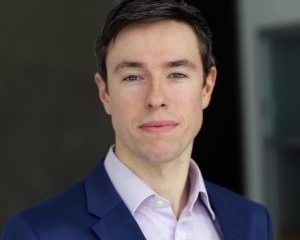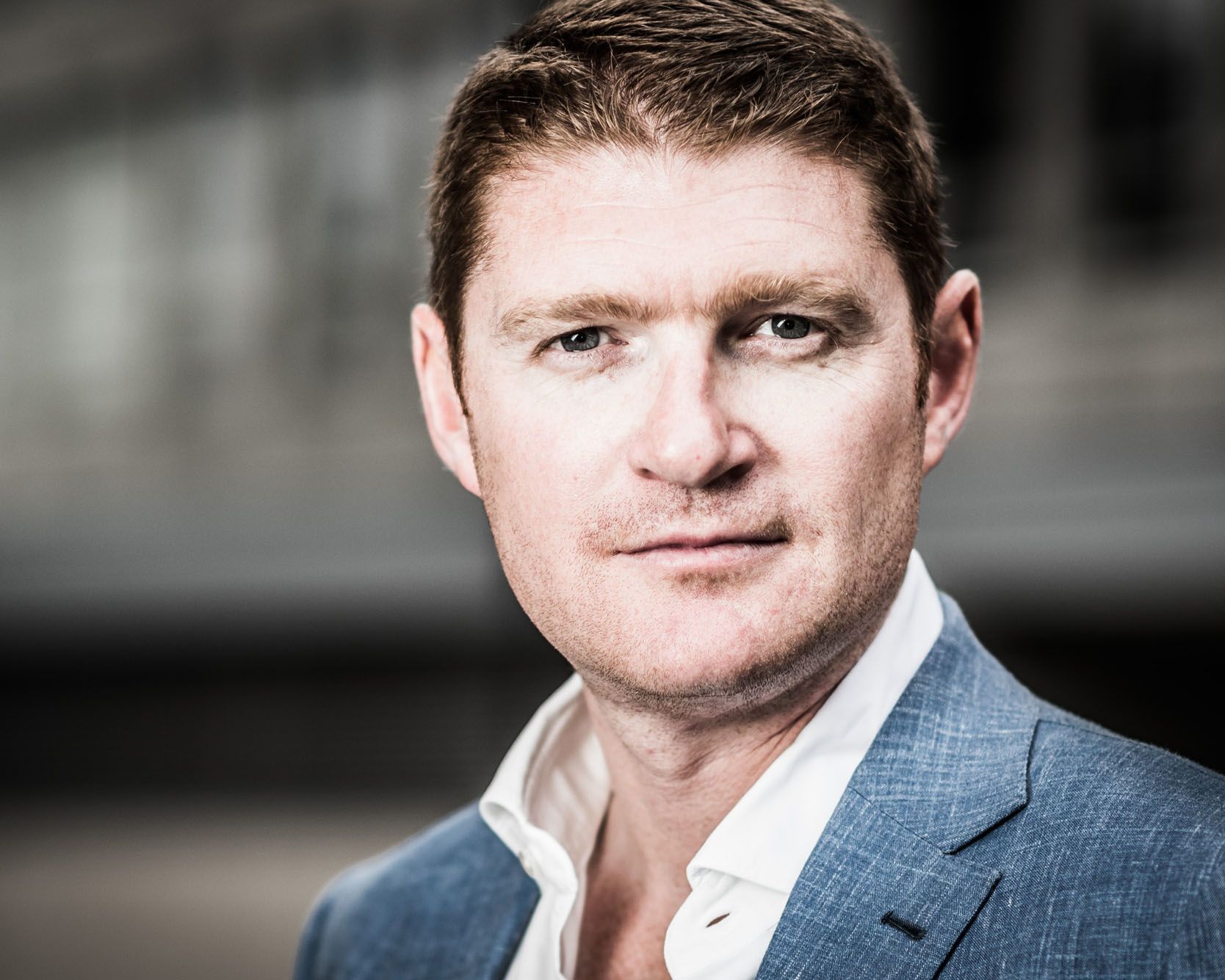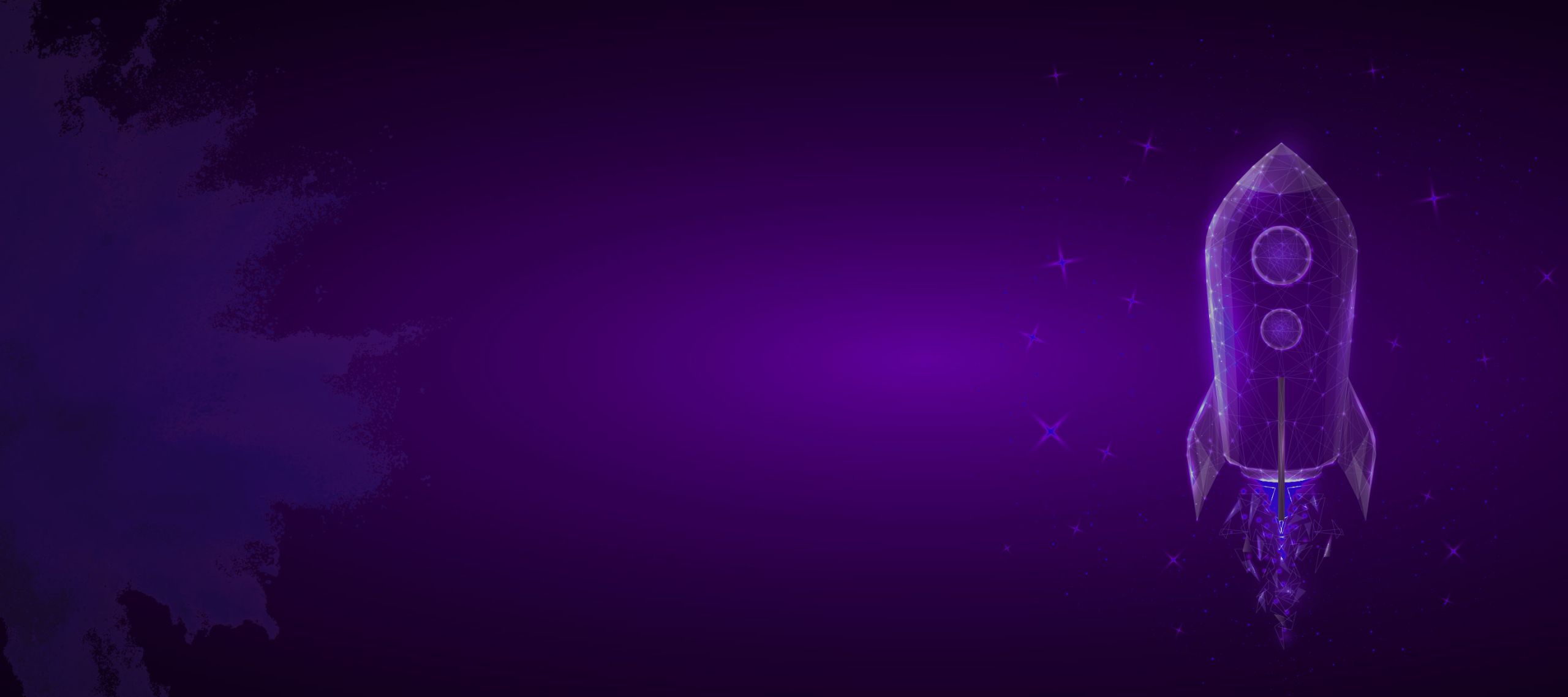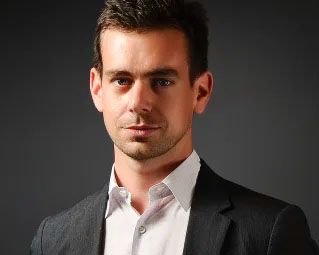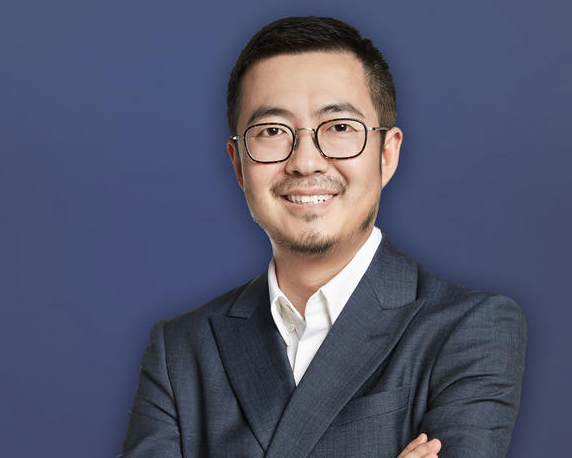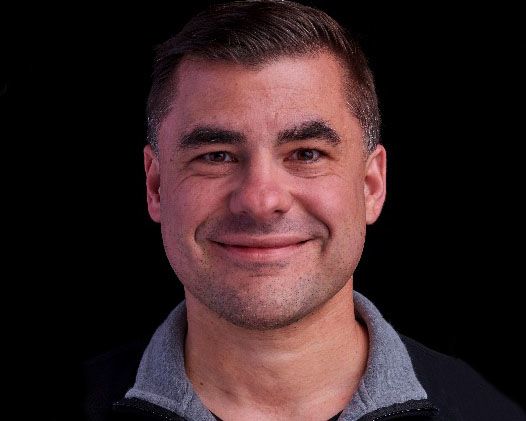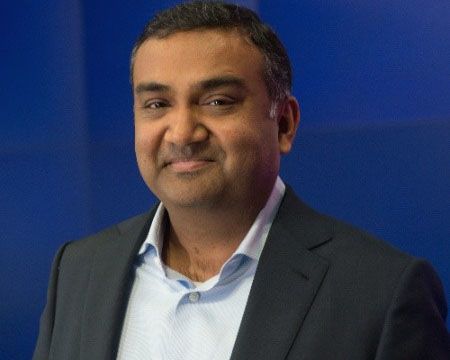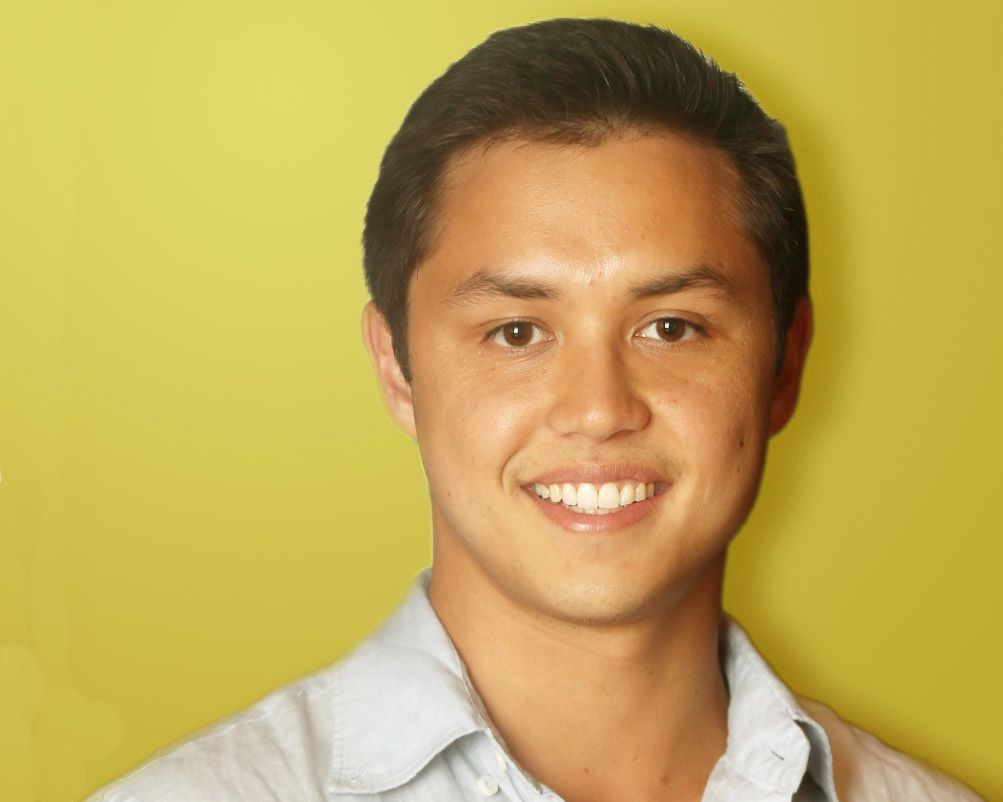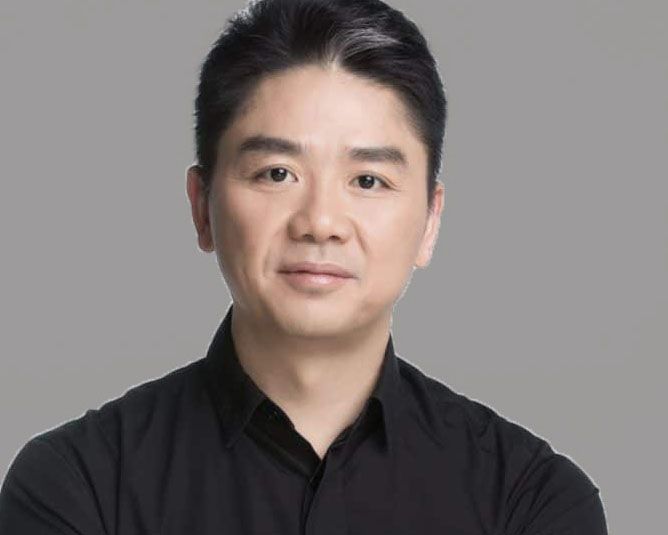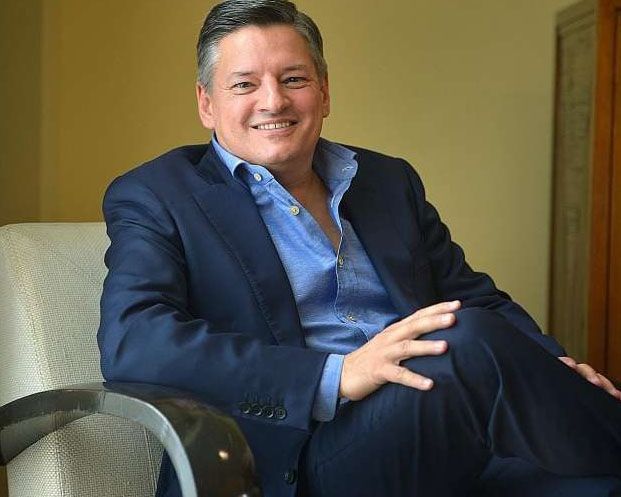 Jack Dorsey
Chief executive and co-founder, Twitter and Square
Jack Dorsey sits with two hats on in the Tech 100 list: for Twitter, the social media site with circa 330 million monthly active users; and Square, a payments company helping small enterprises set up shops.
Dorsey has continued to tackle misuse of his social media platform this year. One major development in 2020 was the addition of indicators flagging when disputed content is published on the site, aided by improvements to its internal systems and more proactive monitoring.
Twitter also completed an ad server rebuild in 2020 and has grand plans to support more commercial opportunities. Dorsey and the board now talk of building "monetisable daily active usage" on its site, rather than user numbers per se – a figure that is on the rise.
Square continues to build partnerships with key players in its market and, as a card and digital payments system, is set to benefit from the drop in cash usage following the pandemic.
Jiang Fan
President, Tmall and Taobao
It's been a year in the spotlight for several different reasons for Jiang Fan, who looks after key Alibaba retail platforms Tmall and Taobao.
Online marketplace Tmall has ramped up its use of technology to simplify and tailor its onboarding process for individual international brands looking to sell into China. On home territory, it continues to use livestreaming to broadcast product events from partner brands' warehouses to stimulate consumer demand and sales.
Tmall and Taobao – an eBay-style consumer-to-consumer marketplace – boast 726 million users between them, and continue to own the lion's share of the Chinese ecommerce market.
But in April, Fan was embroiled in an alleged personal controversy online, which resulted in him losing partnership status at the Alibaba Group.
Prior to the incident, Fan was touted as a potential future leader of the wider conglomerate, which is one of the world's largest retailers and technology companies. He retains the leadership of Tmall and Taobao.
David Isbitski
Principal developer advocate, AWS
Having previously influenced the development of popular Amazon consumer devices Alexa and Echo, which have sold in their millions across the globe, David Isbitski is now the principal developer advocate at the tech titan's cloud computing division, AWS.
A former principal technical evangelist at Microsoft and technology manager at global brand Johnson & Johnson, Isbitski has a track record of involvement in innovative product development influencing millions of consumers and businesses alike.
AWS revenue in the first half of its 2020-21 financial year hit $21bn, as more organisations relied on it to support their tech infrastructure. Each quarter AWS announces several new features, and with Ibitski's involvement, more innovation can be expected.
One new release is Amazon Timestream, a database designed to speed up and simplify data monitoring, and which includes a built-in storage tiering facility. River Island is among the retailers already exploring how to embed the technology into its operations.
Neal Mohan
Chief product officer, YouTube
YouTube's chief product officer since 2015, Neal Mohan continues to oversee the development of new tools and services to drive up user numbers of the Google-owned video sharing platform, including special features to attract premium-paying accounts.
Mohan has been tasked with battling misuse of the platform, and he is using technology to improve fact checking on the site in the UK and Germany in efforts to clamp down on the spreading of misinformation.
As the public becomes ever more engaged in the online world, figures such as Mohan hold hugely important positions in ensuring digital safety and accuracy.
YouTube operates on a significant scale, with more than two billion logged-in users visiting each month, and more than one billion hours of video viewed every day. During lockdown, those numbers have increased further, positioning YouTube as an even more crucial medium through which retailers and brands must communicate with customers.
Bobby Murphy
Chief technology officer and co-founder, Snapchat
Back in 2018 Snapchat's future was in question, with critics, including celebrity influencer Kylie Jenner, questioning whether the app had become obsolete.
Two years on and Bobby Murphy has helped breathe new life into the global social media business, with user numbers and engagement soaring once again.
Murphy, who co-founded Snapchat in 2011, has embraced new technology and features to support partnerships with retailers and brands. Snapchat's daily active users hit their highest number ever, reaching 219 million in the third quarter of 2020 – propelled no doubt by increased eyeballs on page as consumers have sought to keep themselves busy during global lockdowns.
Murphy is also leading Snapchat's move into augmented reality. In October it was revealed Snapchat would be one of the first businesses to introduce Apple's new LIDAR (light detection and ranging) technology in its iOS app to allow for more immersive AR experiences.
Liu Qiangdong
Chief executive and founder, JD.com
Liu Qiangdong is a particularly prescient entry into the Tech 100 this year, given that the roots of his Chinese online retail and technology powerhouse, JD.com, lie in a previous health crisis.
Noting changes to the retail landscape in the early 2000s following the SARS outbreak, Qiangdong switched his business from its traditional bricks-and-mortar model to an online operation. He created Jingdong, later known as 360Buy Jingdong, which then in 2014 evolved into JD.com – a retailer, marketplace and technology and logistics provider, partly owned by Chinese conglomerate Tencent.
With more than 300 million active users and a supply chain set up to enable same-day or next-day delivery to its growing audience, JD.com continues to build brand partnerships around the world.
It showed its creativity during lockdown, teaming up with Taihe Music Group to host a weekly livestreamed show during which brands such as Budweiser and Pernod Ricard promoted beverages that could be directly bought via JD's platform.
Ted Sarandos
Co-chief executive and content chief, Netflix
Retailers and brands can learn a lot from Netflix – from its personalisation tactics, to its content marketing – and this is largely thanks to Ted Sarandos, its long-time content chief who was promoted to co-chief executive earlier this year.
In what fellow boss Reed Hastings has described as a "long process of succession planning", the move puts Sarandos in the joint hotseat and hints at him becoming the main player in the future. Hastings says he has no imminent plans to depart, but the restructure gives Sarandos new leadership responsibilities.
Netflix lead independent director Jay Hoag said it was the right move to best service customers and shareholders alike, illustrating Sarandos' standing.
Through his creation of the successful originals programme, which includes viewer hits such as Orange is the New Black and House of Cards, Sarandos has helped reinvent Netflix from DVD distributor to Hollywood hit-maker. Both the entertainment and retail industry await to see what comes next from him and his company.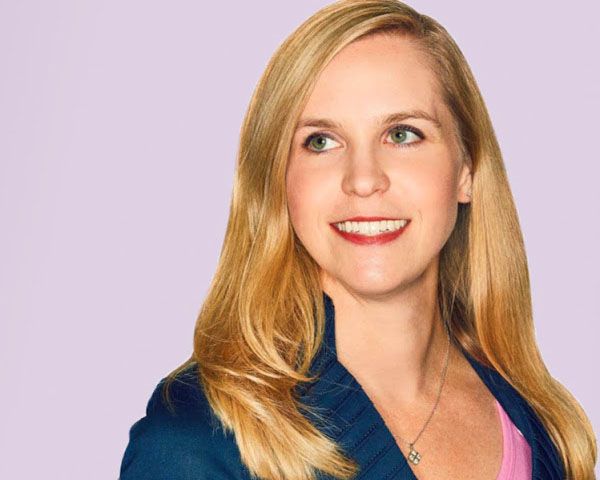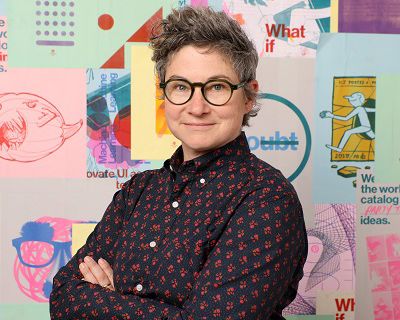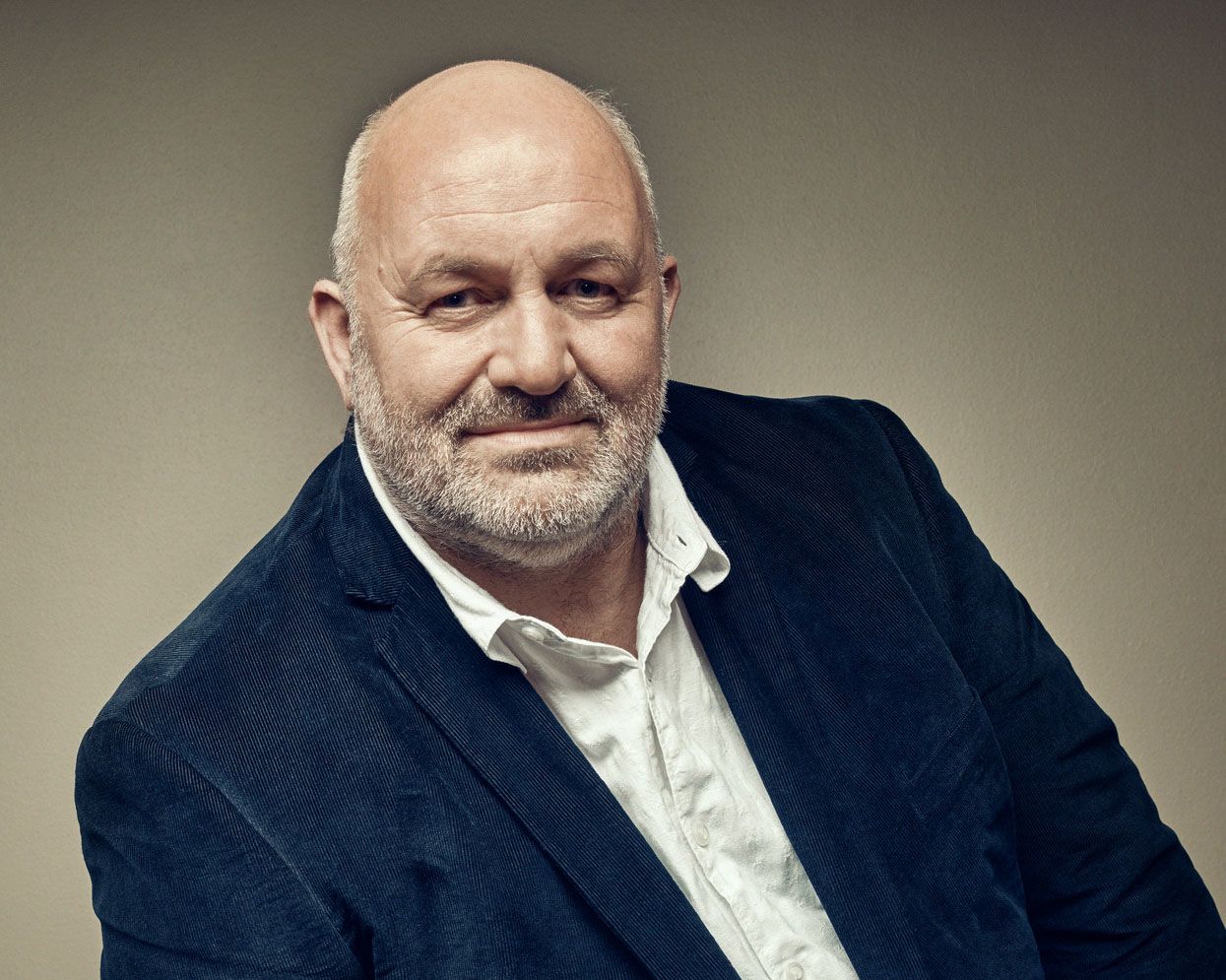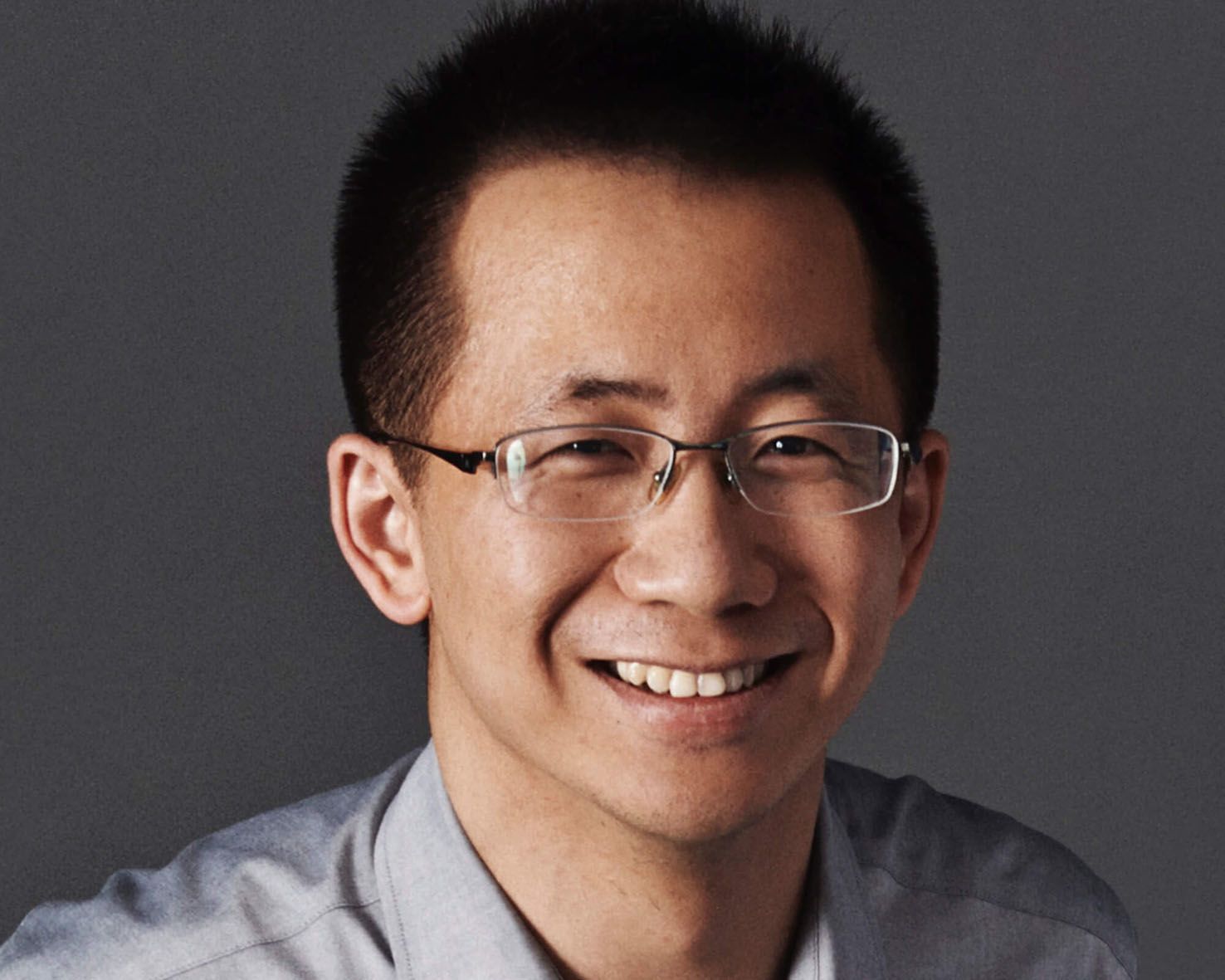 Mike Schroepfer
Chief technology officer, Facebook
Mike Schroepfer leads the development of the technology teams enabling Facebook to connect its two billion-plus users across the globe.
Facebook – like other tech titans – is under significant social and increasingly government pressure to ensure its platforms are not misused or spreading misinformation. Schroepfer's responsibilities include implementing systems and filters to rid Facebook of false and potentially dangerous content.
Schroepfer has placed a significant focus on developing artificial intelligence (AI) to solve these issues, but also to underpin many of the products used by its consumer and business users. Virtual reality (VR) is another focus area, with its headset Oculus Quest 2 device launched in September as part of the company's goal to make VR mainstream.
There are few technology executives globally with as broad a view on how AI and VR can influence and impact consumers and the corporate world than Schroepfer.
Vishal Shah
Vice-president of product, Instagram
Since joining Instagram in 2018, Vishal Shah has been tasked with fulfilling the substantial potential of the photo sharing website as an ecommerce platform. There have been some major developments in that space this year.
Having launched Instagram Checkout in 2019, enabling users to buy directly from brands through its platform, the social media giant has since redesigned its Shop section and rolled out the ability to shop through videos on its IGTV channel.
Instagram is increasingly viewed as both a key partner for retailers but also a disruptive threat to traditional players. Its position has been enhanced by the greater shift to online shopping during the coronavirus pandemic.
As of this year, users of Facebook Messenger and Instagram can now communicate with each other via private message even if they do not have both apps, as Facebook embarks on a long-planned integration process of its assets. Shah is at the heart of this work.
Carrie Tharp
Vice-president of retail and consumer, Google Cloud
As retailers continue their migration to cloud computing, Google Cloud's Carrie Tharp is on the frontline, with retailers including AllSaints, Etsy and Unilever among those to have invested further in her company's tech in the past year.
Having joined Google Cloud in 2019, Tharp finds herself at an in-demand tech business. She brings some significant on-the-ground experience, including six years in senior digital roles at Fossil Group and Neiman Marcus in the US.
The race to help retailers switch to the cloud involving AWS, Microsoft and Google represents one of technology's greatest battlegrounds in 2020, emphasising the power of her current role.
Most retailers have tie-ups with the broader Google ecosystem via Google Ads, Google Shopping and YouTube, for instance, and it falls to Tharp, her team, and Janet Kennedy – who oversees Google Cloud's North American division – to strengthen those relationships via cloud computing and accompanying AI and tech innovation.
Amy Vener
Retail vertical strategy lead, Pinterest
Amy Vener has been driving Pinterest's rise to prominence in retail circles since 2016, but the site as a whole reached an "all-time peak" in terms of searches, new sign-ups, and saves in the early weeks of UK lockdown, suggesting its time to shine in commerce is now.
Its popularity for those looking for lifestyle inspiration, combined with the consumer shift to online shopping, places Pinterest in a strong position to grab audience attention – and therefore the attention of brands – in the current climate.
Innovation is ongoing, with the number of shopping tools available to Pinterest users growing in 2020, including the ability to shop using visual search technology.
Helmed by Vener, a former Yahoo, Walmart and Adobe senior marketer, more brands are using Pinterest's commercial tools, too. Made.com is among the first to leverage the site's automated bidding tool for social ads.
Werner Vogels
Vice-president and chief technology officer, Amazon
Werner Vogels is in charge of driving technological innovation inside Amazon.
A 16-year Amazon veteran, he has played a leading role in building the infrastructure on which Amazon runs, and from which on-demand cloud computing platform Amazon Web Services was born. AWS is used by millions of organisations across the globe, including many large retailers and consumer brands.
The conveyor belt of new technologies at Amazon includes the automated checkout behind its Amazon Go stores, and autonomous delivery robot Scout, which is in use in the US and under development in the UK.
Vogels studied computer science at The Hague University of Applied Sciences and received a PhD in computer science from the Vrije Universiteit Amsterdam.
Amazon founder and chief executive Jeff Bezos recruited Vogels as a director of systems research from Cornell University in 2004, but promoted him to CTO within six months. He is one of the world's top experts on distributed systems.
Zhang Yiming
Owner, TikTok parent company ByteDance
When your company is embroiled in a takeover battle involving input from the American president and engendering interest from some of the largest organisations in the world, you have to be classed as a prominent tech industry player.
That is exactly the situation in which Zhang Yiming finds himself, with his video making and sharing social media platform TikTok at the centre of a power struggle in US politics. The US administration had threatened to ban the Chinese business unless it span out an international arm under US ownership – a move prompting interest from investors such as Walmart and Oracle – the latter having agreed to be "trusted technology partner" in September.
2020 has no doubt been a year that TikTok has grown in public consciousness, reaching more than 2 billion app downloads globally and significantly growing its user base outside of China. Expect to hear more from Zhang in the 12 months to come.
At a glance
| Name | Company | Position | Category | New/return entry |
| --- | --- | --- | --- | --- |
| Jeremy Achin | DataRobot | CEO and co-founder | Collaborators | New entry |
| Dominic Allonby | Fruugo | CEO, executive chair and founder | Disruptors | New entry |
| Julie Averill | Lululemon | EVP and CTO | Retailers and brands | New entry |
| Marc Benioff | Salesforce | Founder, chair and CEO | Collaborators | Return entry |
| Nina Bhatia | John Lewis Partnership | Executive director of strategy and commercial development | Retailers and brands | New entry |
| Alan Boehme and Daniel Claesson | H+M | CTO and CPO (respectively) | Retailers and brands | New entry |
| Timo Boldt | Gousto | CEO and founder | Disruptors | New entry |
| Tania Boler | Elvie | CEO and founder | Disruptors | New entry |
| Ethan Brown | Beyond Meat | President and CEO | Disruptors | Return entry |
| Mark Chiappetta | SoftRobotics | COO | Collaborators | New entry |
| Isabela Chick | Founders Factory | MD beauty and retail | Investors | New entry |
| Galahad Clark | Vivobarefoot | CEO and co-founder | Disruptors | New entry |
| Tessa Clarke | Olio | CEO and co-founder | Collaborators | New entry |
| Sarah Clemens | Twitch | COO | Collaborators | New entry |
| Alliott Cole | Octopus Ventures | CEO | Investors | Return entry |
| Frederic Court | Felix Capital Partners | Managing partner and founder | Investors | New entry |
| Mark Cummins | Pointy | General manager and co-founder | Collaborators | New entry |
| Guus Dekkers | Tesco | CTO | Retailers and brands | Return entry |
| Jack Dorsey | Twitter and Square | CEO and co-founder | Tech titans | New entry |
| Larry Ellison | Oracle | Chair, CTO and co-founder | Collaborators | New entry |
| Marvin Erdly | IBM Blockchain | Head of TradeLens | Collaborators | New entry |
| Jiang Fan | Tmall and Taobao | President | Tech titans | Return entry |
| Yony Feng | Peleton | CTO, CIO and co-founder | Disruptors | New entry |
| Harley Finkelstein | Shopify | President | Retailers and brands | New entry |
| Jim Freeman | Zalando | CTO | Retailers and brands | Return entry |
| Andy Gamble | Dixons Carphone | CIO | Retailers and brands | New entry |
| Rob Gamlin | VoCoVo | CEO and founder | Collaborators | New entry |
| Daniel Gebler | Picnic | CTO | Disruptors | Return entry |
| Pierre-Dimitri Gore-Coty | Uber | VP delivery | Collaborators | New entry |
| Jo Graham | Boohoo | CIO | Retailers and brands | Return entry |
| Ahti Heinla | Starship Technologies | CTO and co-founder | Collaborators | Return entry |
| Claire Hennah | Unilever | Global VP of ecommerce | Retailers and brands | New entry |
| David Hobbs | Boots | Transformation director | Retailers and brands | New entry |
| Alexia Inge | Cult Beauty | Co-CEO and co-founder | Disruptors | New entry |
| David Isbitski | AWS | Principal developer advocate | Tech titans | Return entry |
| Dan Jarvis | AS Watson Europe | Chief digital officer | Retailers and brands | New entry |
| Luke Jensen | Ocado Solutions | CEO | Retailers and brands | Return entry |
| Jody Kalmbach | Kroger | Group VP of product experience | Retailers and brands | New entry |
| Robin Klein | LocalGlobe | General partner and co-founder | Investors | New entry |
| Suresh Kumar | Walmart | Global CTO and chief development officer | Retailers and brands | Return entry |
| Tina Lake and Sacha Newall | MyWardrobeHQ | Co-founders | Disruptors | New entry |
| Paolo Levoni | Ebay | UK COO | Retailers and brands | New entry |
| Tisha Livingston | Infinite Acres | CEO | Collaborators | New entry |
| Marc Lore | Walmart ecommerce US | President and CEO | Retailers and brands | Return entry |
| Ianina Lucca | Depop | Senior VP of growth | Disruptors | New entry |
| Kash Mahmood | Next | Group ecommerce and marketing director | Retailers and brands | New entry |
| David McDowall | Brewdog | COO | Retailers and brands | New entry |
| Karen McCormick | Beringea | Chief investment officer | Investors | New entry |
| Julio Devesa Miramontes | Inditex | CTO | Retailers and brands | Return entry |
| Neal Mohan | YouTube | CPO | Tech titans | New entry |
| Clodagh Moriarty | Sainsbury's | Retail and digital director | Retailers and brands | Return entry |
| Mark Morris | Burberry | Senior VP of digital | Retailers and brands | New entry |
| Matt Moulding | The Hut Group | CEO | Retailers and brands | Return entry |
| Bobby Murphy | Snapchat | CTO and co-founder | Tech titans | New entry |
| Kushal Nahata | FarEye | CEO and co-founder | Collaborators | New entry |
| Tal Nathanel | Showfields | CEO and co-founder | Disruptors | New entry |
| Jean Philippe Nier | Kraft Heinz | Head of ecommerce UK and Ireland | Retailers and brands | New entry |
| Amélie Oudéa-Castéra | Carrefour | Executive director of ecommerce, data and digital transformation | Retailers and brands | Return entry |
| Stuart Pann | Bossa Nova | CEO | Collaborators | New entry |
| Stephen Pearson | Jupiter Asset Management | Chief investment officer | Investors | New entry |
| Jeremy Pee | Marks and Spencer | Chief digital and data officer | Retailers and brands | New entry |
| Chris Perrins | Gymshark | CTO | Retailers and brands | New entry |
| Jason Perry | Co-op | Head of online development | Retailers and brands | New entry |
| Sacha Poignonnec | Jumia | Co-CEO and co-founder | Disruptors | New entry |
| Skip Potter | Nike | CTO | Retailers and brands | Return entry |
| Liu Qiangdong | JD.com | CEO and founder | Tech titans | New entry |
| Darren Rajanah | THG Ingenuity | Senior VP and CEO | Collaborators | New entry |
| Danny Rimer | Index Ventures | Partner | Investors | New entry |
| Pat Robertson | Dragoneer Investment Group | Partner | Investors | New entry |
| Ted Sarandos | Netflix | Co-CEO and content chief | Tech titans | New entry |
| Mark Schaaf | Instacart | CTO | Disruptors | New entry |
| Mike Schroepfer | Facebook | CTO | Tech titans | Return entry |
| Josh Shabtai | Lowe's Innovation Labs | Senior director, ecosystem | Retailers and brands | New entry |
| Vishal Shah | Instagram | VP of product | Tech titans | Return entry |
| Sanjay Sharma | Reliance Industries | CTO | Retailers and brands | New entry |
| Gavin Shetly | Ikea | VP of product engineering | Retailers and brands | New entry |
| Will Shu | Deliveroo | CEO and co-founder | Collaborators | Return entry |
| Farhan Siddiqi | Ahold Delhaize | Chief digital officer | Retailers and brands | New entry |
| Patrik Silén | Asos | Chief strategy officer | Retailers and brands | New entry |
| Melanie Smith | Ocado Retail | CEO | Retailers and brands | New entry |
| Gustav Söderström | Spotify | Chief research and development officer | Retailers and brands | Return entry |
| David Spitz | ChannelAdvisor | CEO | Collaborators | New entry |
| Markus Stripf | Spoon Guru | Co-CEO and co-founder | Collaborators | New entry |
| Mani Suri | 7-Eleven | Senior VP and CIO | Retailers and brands | New entry |
| Peter Szulczewski | Wish.com | CEO and co-founder | Disruptors | New entry |
| Carrie Tharp | Google Cloud | VP of retail and consumer | Tech titans | New entry |
| Anna Tillberg Pantzar | H&M | Head of The Laboratory | Retailers and brands | New entry |
| Matt Truman | True | CEO and co-founder | Investors | Return entry |
| Amy Vener | Pinterest | Retail vertical strategy lead | Tech titans | New entry |
| Sarah Venning | Pret a Manger | Chief technology and transformation officer | Retailers and brands | New entry |
| Werner Vogels | Amazon | VP and CTO | Tech titans | Return entry |
| Terri Westlake | Dunelm | Customer director | Retailers and brands | New entry |
| Imogen Wethered | Qudini | CEO and co-founder | Collaborators | New entry |
| Paul Willmott | Lego | Chief digital officer | Retailers and brands | New entry |
| David Wilson | AO.com | Director of tech services and estate operations | Retailers and brands | New entry |
| Andy Wolfe | Kingfisher | Group CIO | Retailers and brands | Return entry |
| Barney Wragg | Karakuri | CEO and founder | Collaborators | New entry |
| Vladyslav Yatsenko | Revolut | CTO and co-founder | Collaborators | New entry |
| Lucy Yeomans | Drest | Creator, founder and co-CEO | Disruptors | New entry |
| Zhang Yiming | ByteDance (TikTok parent company) | Owner | Tech titans | Return entry |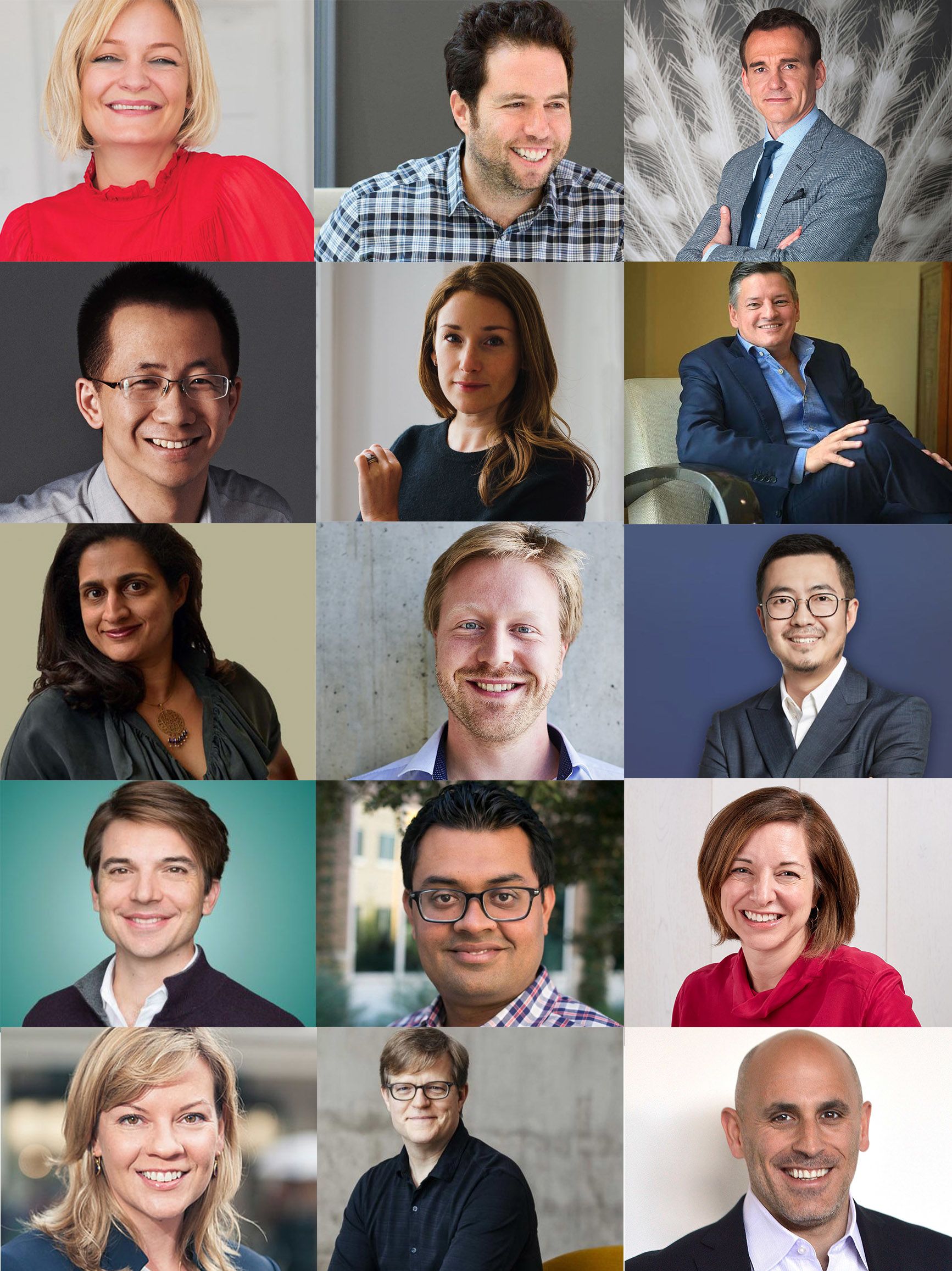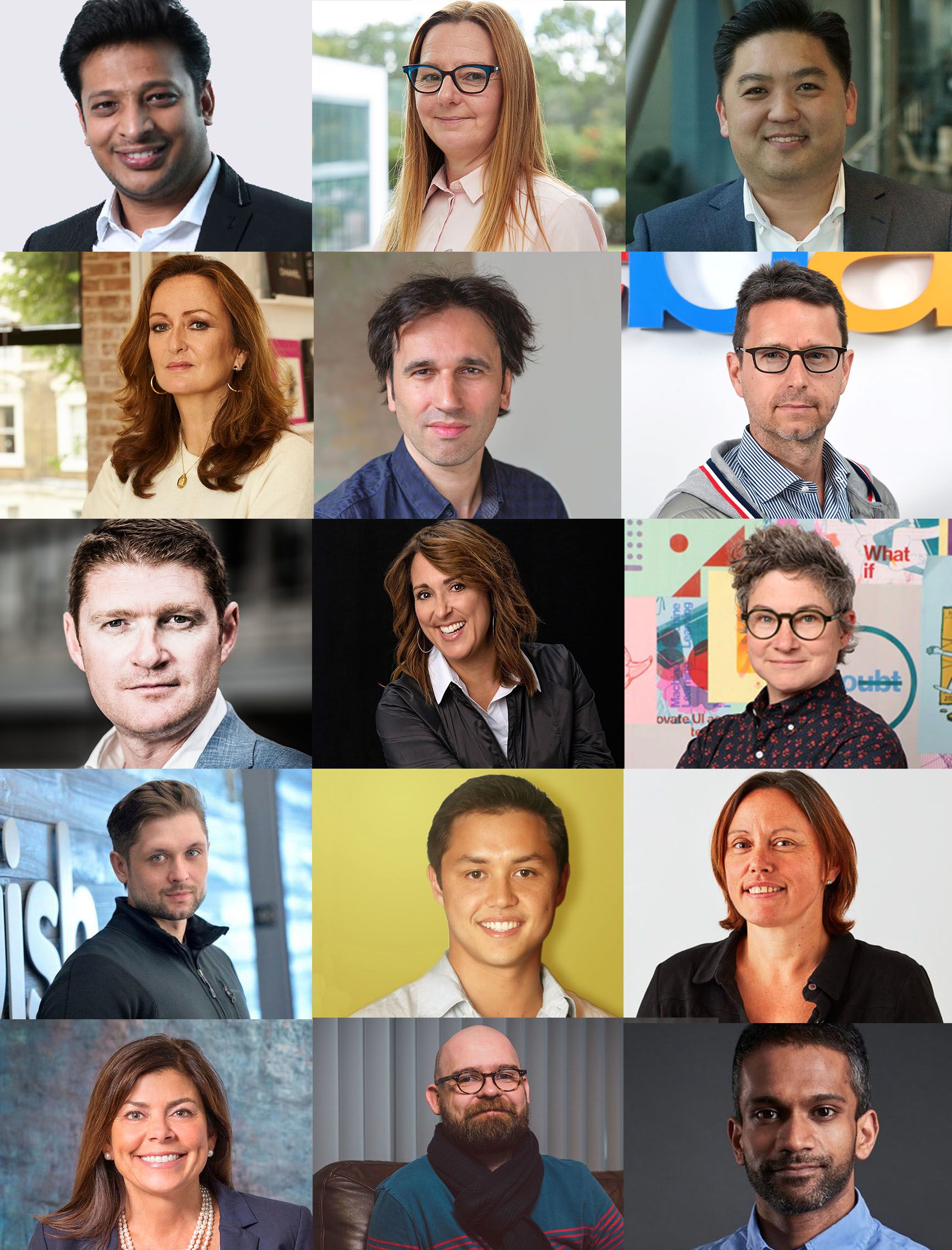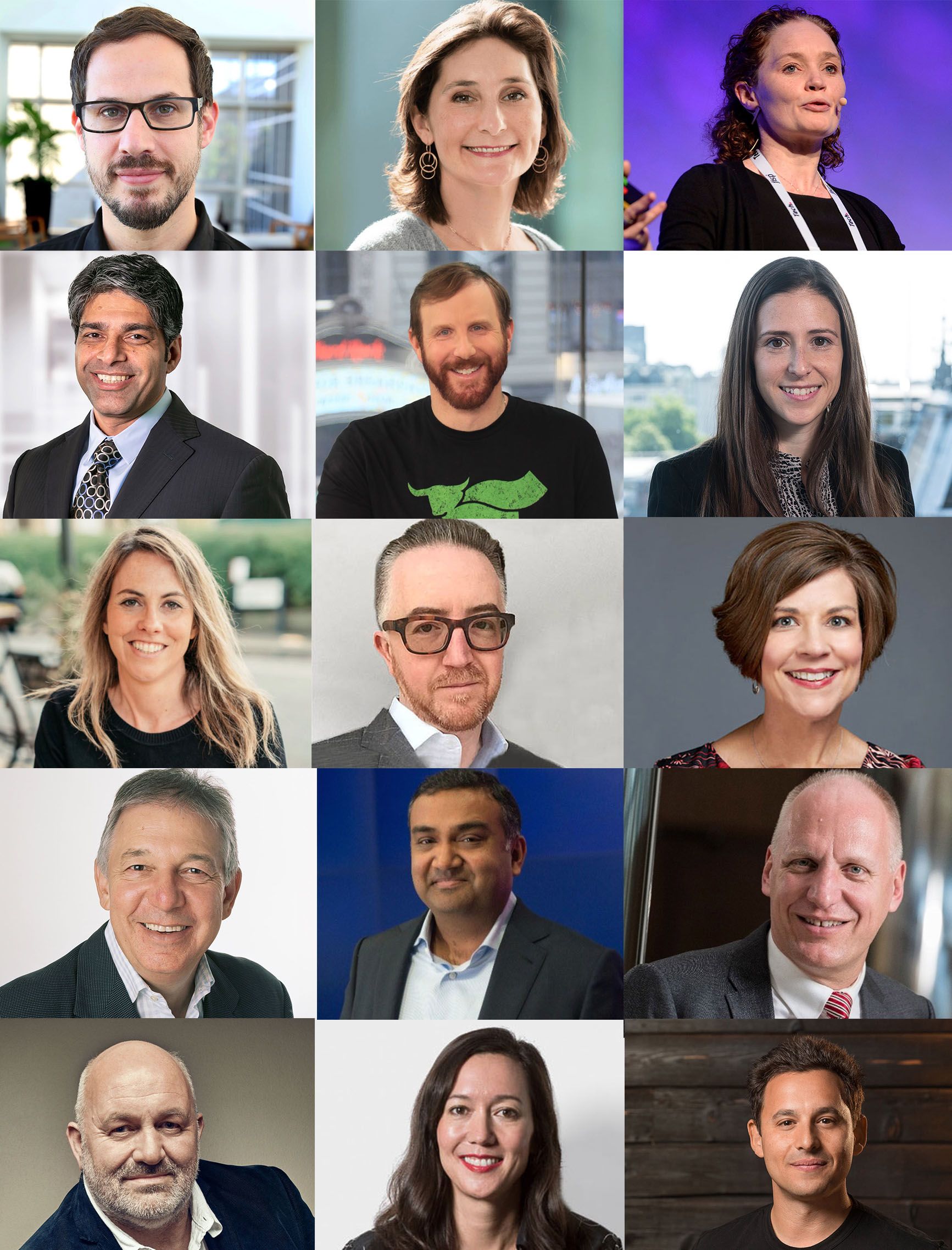 Qualifying criteria
Tech 100 is RWRC's annual index of the most innovative global technology leaders influencing retail. The list recognises leaders from brands, retailers, start-ups, FMCGs, CPGs, investment firms, corporations, and suppliers that are moving retail innovation forward in key areas such as UX, data, AI, DTC and more.
The list is decided by Retail Week's team of expert journalists, factoring in recommendations and nominations from the industry experts cited in our introduction. Tech 100 is independent editorial content created by Retail Week and it has not been shown to the sponsors prior to publication for approval.
To feature in the Tech 100, leaders must:
Have achieved demonstrable success driving technology and innovation in their fields, particularly in the past 12 months
Be powering transformation in retail, either as part of the industry or a collaborator or investor in it
Stepped up retail technology and innovation during the current pandemic and/or displayed an innovative mindset to navigate through the crisis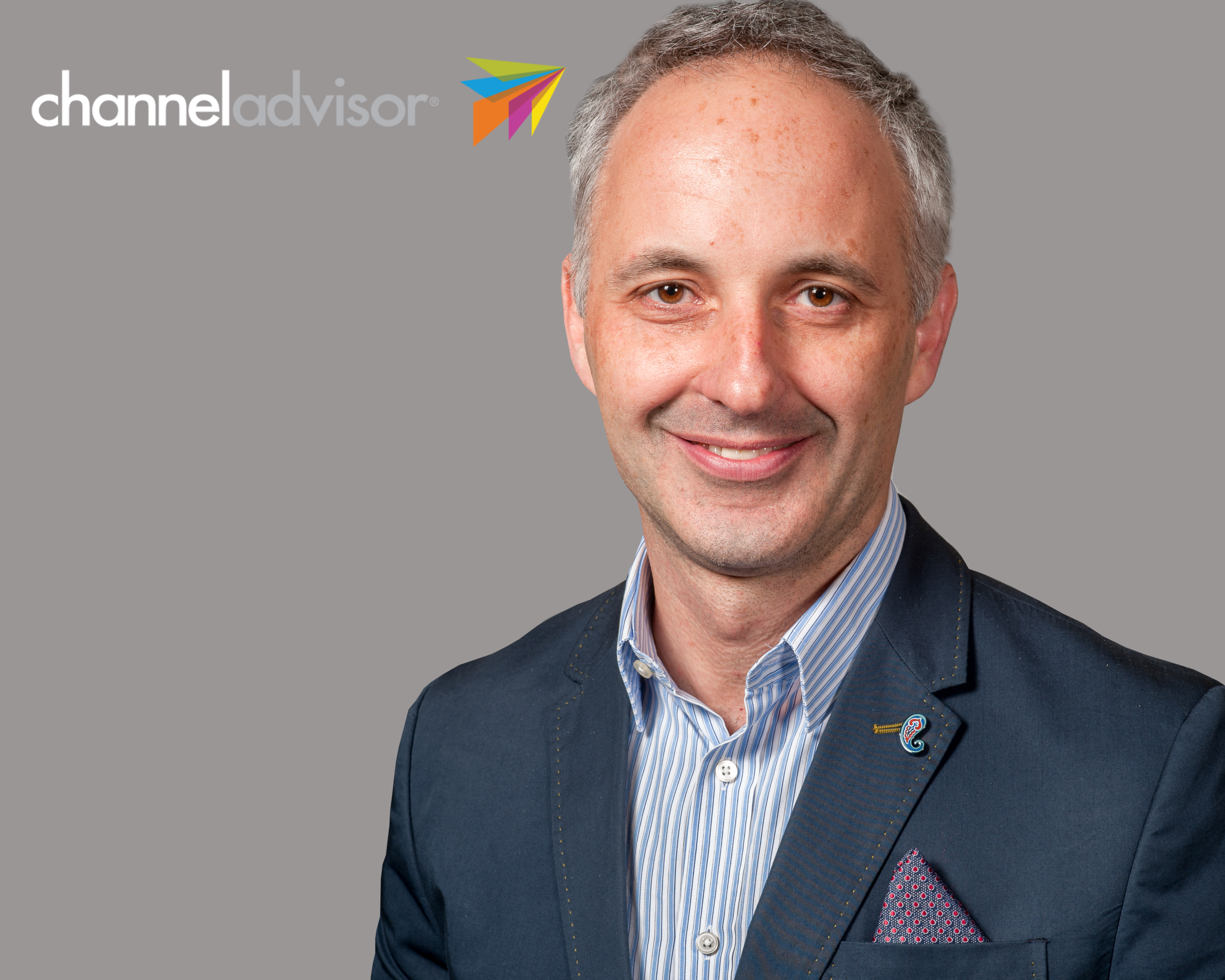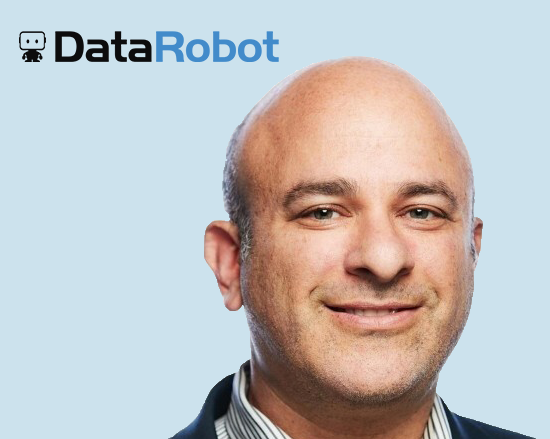 Partner messages
Vladi Shlesman
Managing director, EMEA, ChannelAdvisor
Congratulations to each of the Tech 100 leaders of 2020. It's truly inspiring to see the breadth of innovation and creativity coming from our industry, and the huge impact these people have made to the retail landscape.
This year has thrown a myriad of challenges and the pandemic has shaken the retail industry in an unprecedented way. Consumer behaviour has radically changed – an acceleration of the shift to online that was already well under way. Keeping pace with these changes can be challenging.
These tech leaders are transforming retail during a time of rapid change, creating clever solutions and making the consumer's increasingly digital path to purchase seamless.
I'm excited to watch the space for 2021 and see what other changes will emerge, shaping the future of commerce through interesting technology, digital innovation and ideas.
Well done again to each of this year's Tech 100.
Ari Kaplan
AI evangelist, DataRobot
This year's Tech 100 winners show that innovation comes in many forms, and that leadership can transform businesses and the industry.
The world is going through a global intelligence revolution, to which many of the Tech 100 have contributed significantly.
The world has changed dramatically resulting from the pandemic's effects on health, the economy, and how we live. This year also saw dramatic changes in technology that helped companies adopt changing consumer behaviours, digital transformation, and adding artificial intelligence into their traditional business intelligence.
DataRobot has been the category creator of automated machine learning, and is now the world's leading enterprise AI platform. We know that retailers want to leverage AI to get insights that better understand the complexities of data such as shopper behaviour, time-series demand forecasting, and new operational efficiencies.
DataRobot congratulates those being recognised, and we can't wait to see the real-life successes that are being brought to market.
Michael Green
Senior area vice-president, head of retail and TTH, Salesforce
The 2020 Tech 100 is yet again a fantastic representation of the most innovative and resilient talent shaping the future of commerce and driving change. Congratulations to all of the the winners this year.
It would be remiss of me to not acknowledge the challenging months that have passed, and those that likely lie ahead. This pandemic has accelerated the need for transformation.
As we enter this period of adaption for what will be 'the new normal', one thing is clear: digitisation in all forms will be more important than ever.
Every business is rethinking its strategy. For consumer facing businesses, utilising technology and data to provide intelligence and insights on product, stock, supply chains and the buying trends of customers will be a key determinant of success. This will help retailers remain relevant and allow them to build robust plans for the future.
With influential and inspiring people like those in this year's report, I believe our industry is in safe hands. Congratulations again to the Tech 100 trailblazers leading the way.
Tech 100 2020
The faces of retail's digital future
Written by Megan Dunsby, Ben Sillitoe and Caroline Howley
Compiled by Megan Dunsby
Produced by Rachel Horner Graphics by Alban Bizet
In association with ChannelAdvisor, DataRobot and Salesforce

Tech 100 is independent editorial content produced by RWRC. It has not been shown to the sponsors prior to publication for approval