Tech 100 2019
Retail Week's lowdown on 100 of the most influential people shaping the future of commerce through technology and digital innovation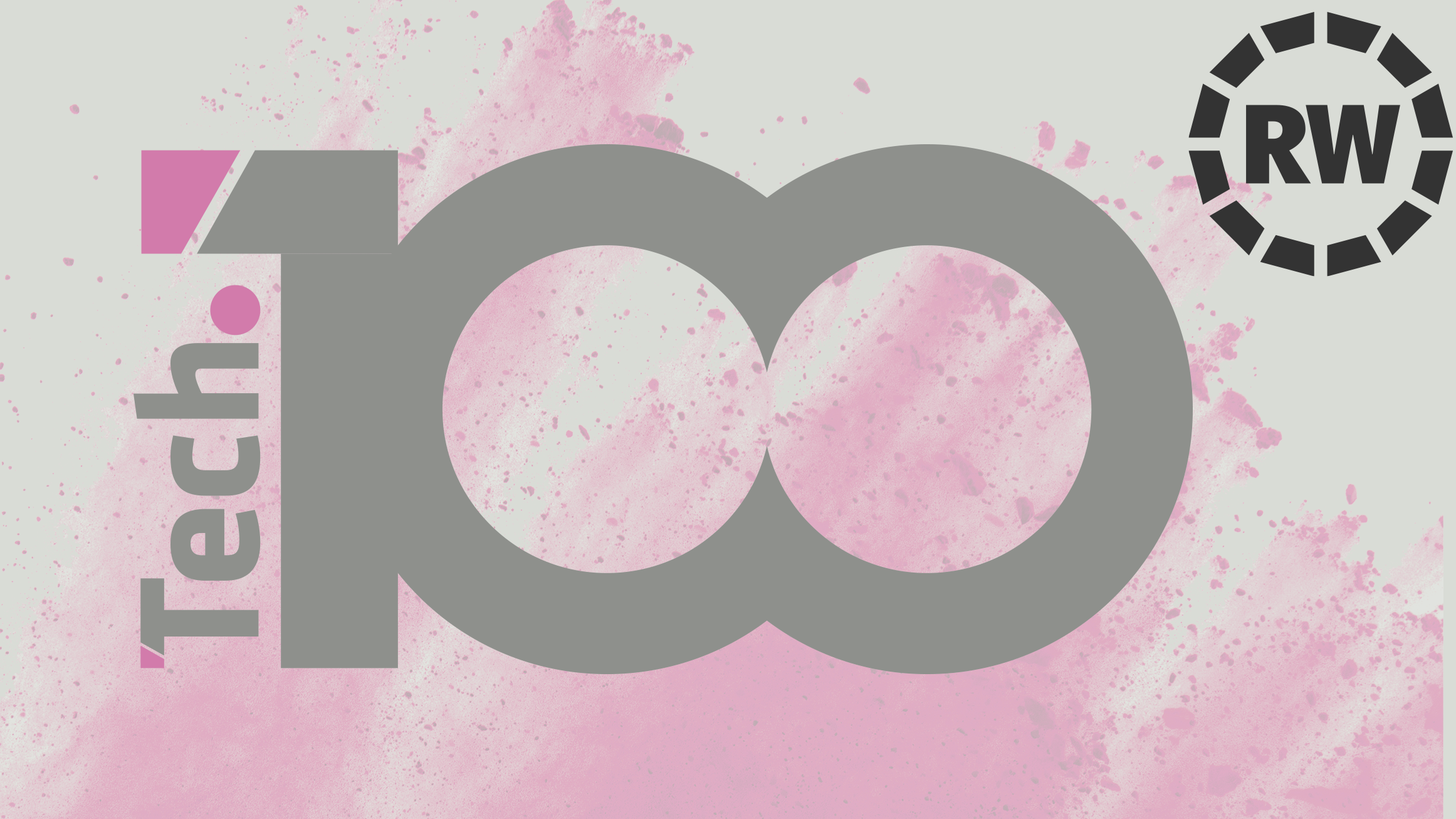 Retail is changing at a rapid pace as the industry faces into seismic shifts being brought about by digital transformation.
Technologies such as artificial intelligence, augmented reality and automated robots are evolving at speed, offering new services to customers and allowing companies to drive efficiencies within their businesses.
But those technologies are also offering new routes to the customer and changing their expectations around what a good shopping experience looks like.
The entrants in Retail Week's inaugural Tech 100 are at the forefront of leveraging technology to drive that change – some of which you may never have heard of until today.
The Tech 100 does not feature the likes of Amazon founder Jeff Bezos or Alibaba's recently retired executive chair Jack Ma. Instead, we shine a light on some of the names who often go under the radar, but whose innovative work is helping to transform businesses across the globe.
Whether it's disruptive start-ups like Rent the Runway and Picnic or collaborators such as Microsoft and Salesforce, traditional retailers H&M and Sainsbury's or investors like True and Accel, those named in this year's list are having a huge impact in creating tomorrow's tech-led world.
We congratulate this year's Tech 100 and their efforts in shaping the future of commerce.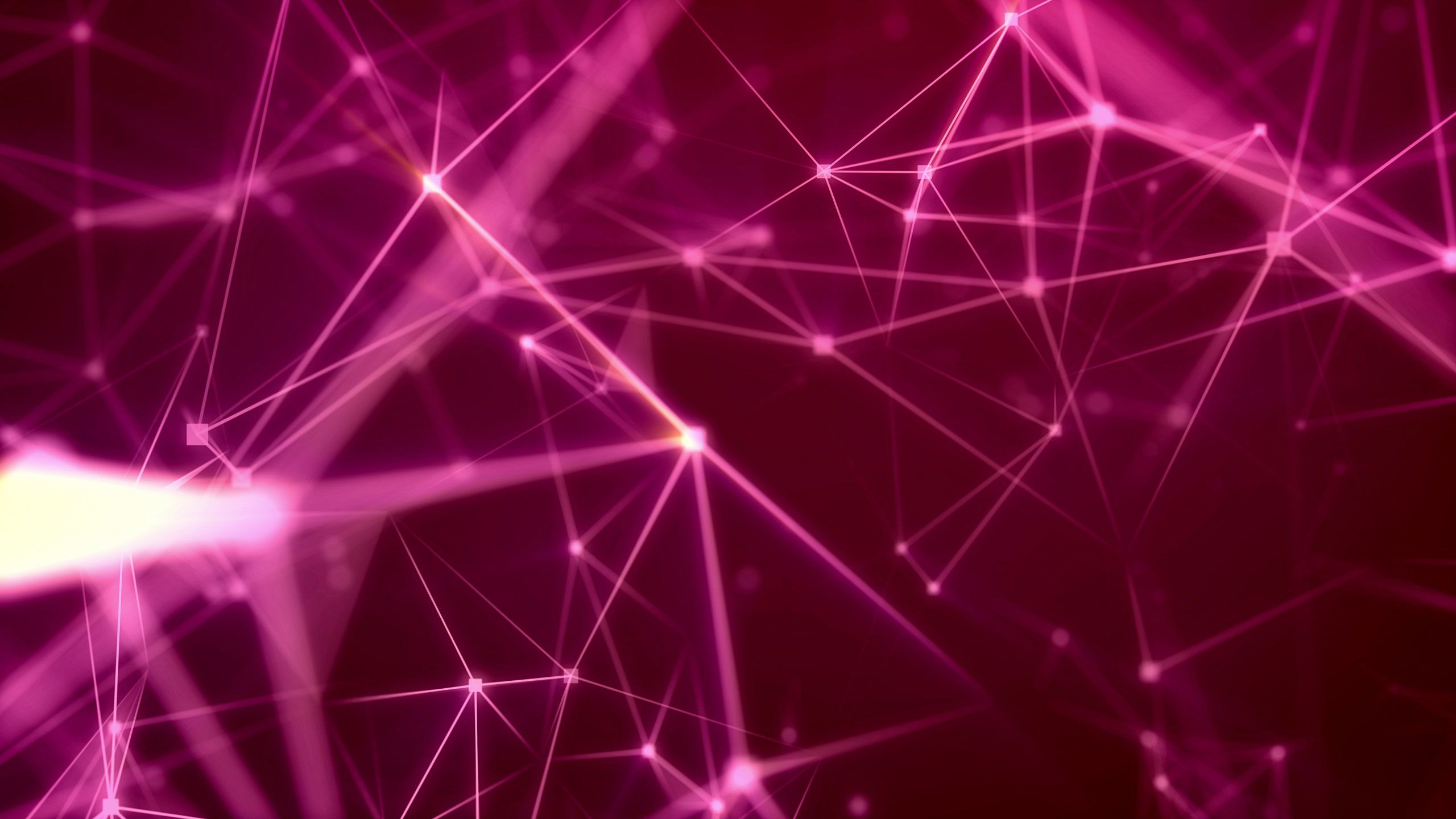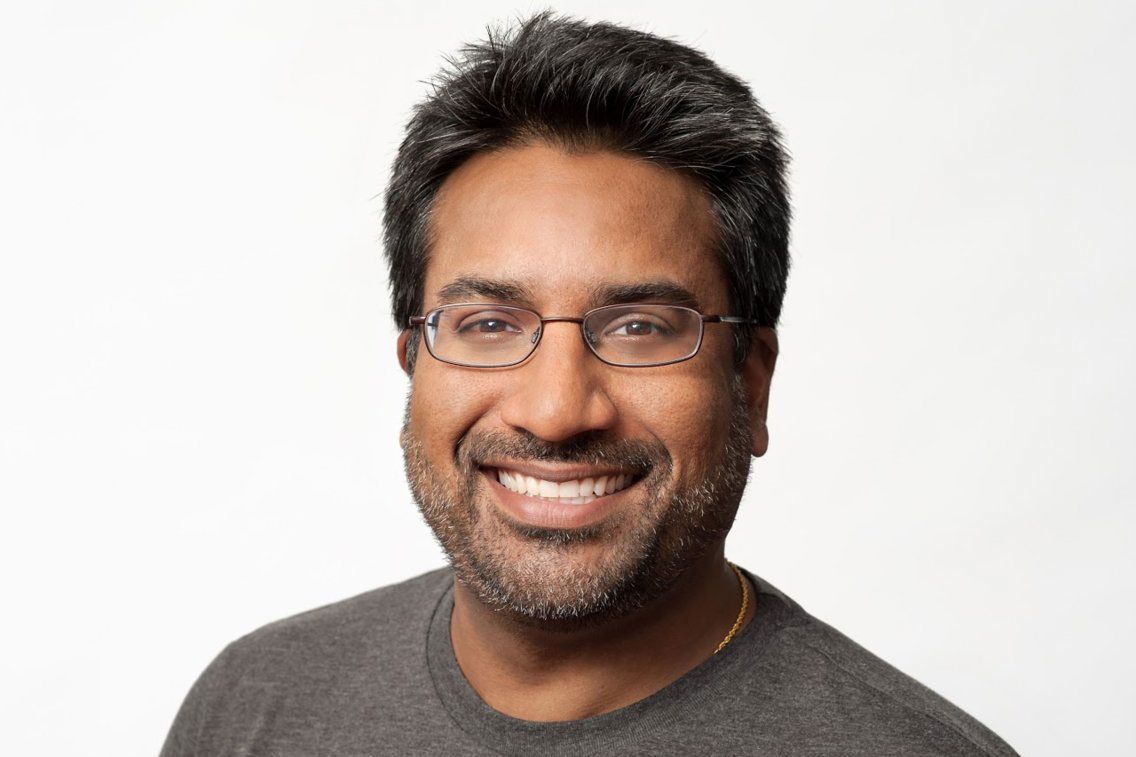 Rishi Chandra
Vice president of product and general manager of Google Nest
As vice president of Google Nest, Rishi Chandra is at the helm of the online goliath's burgeoning smart home proposition – spanning Google Home, Chromecast and Google Wi-Fi – as well as its expanding suite of Nest products, ranging from thermostats to in-home surveillance cameras.
Chandra has been at Google for 12 years and has led its Nest division, which the business acquired for $3.2bn in 2014, since 2018. He says his mission is to create a suite of tools that will create a "helpful home" rather than a smart one, and to ensure Google is at the forefront as customers move away from smartphone devices to ambient computing, which involves devices being integrated into a consumer's environment without having to directly interact with them.
The former Bain consultant continues to push the boundaries and last month launched Google Nest Hub Max, a Google Assistant device with a ten-inch screen that can stream videos, make video calls, display photos and features a camera that can be switched off manually.
John Giannandrea
Senior vice president of machine learning and AI strategy, Apple
John Giannandrea is one of the newest additions to Apple's executive team, having been appointed as senior vice president of machine learning and AI strategy at the end of 2018. Giannandrea has been tasked with developing the strategy for AI and machine learning across all Apple products and services including its voice assistant Siri.
He has form, with big gigs at technology titans, having previously spent eight years at Google where he led the machine intelligence, research and search teams, and is rumoured to have worked on its autonomous vehicle technology development.
Despite its iPhone and smart Watch success, Apple is playing catch up with Amazon and Google in the AI arms race, and earlier this year redeployed 200 staff previously working on its own self-driving technology to support machine learning initiatives. Giannandrea will be instrumental in the development of Apple's AI offer – and given his pedigree, he could rapidly bridge the gap with its tech rivals.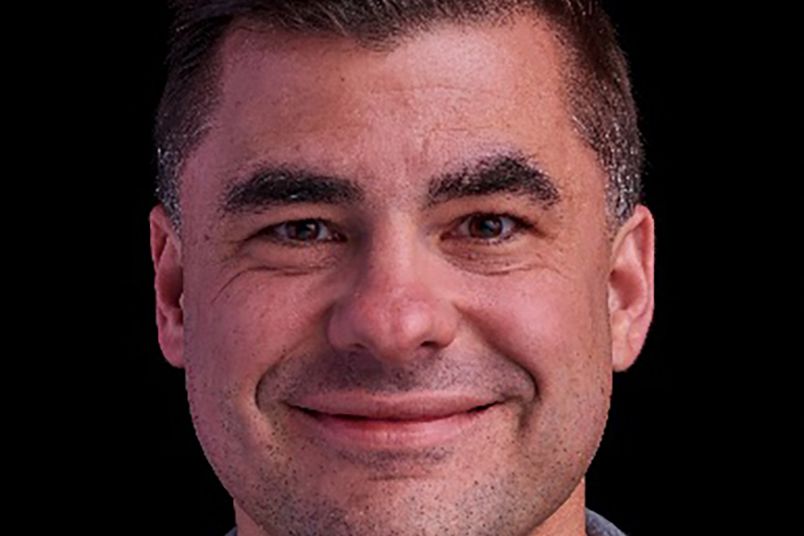 David Isbitski
Chief evangelist, Alexa and Echo, Amazon
David Isbitski has been Amazon's chief evangelist for its voice assistant Alexa since 2014 when the AI-enabled tool was first launched. During that time, Isbitski has been instrumental in transforming voice technology from a fringe innovation to one that has been embraced by thousands of consumers as a means of interacting with their smart devices, getting information and even buying products.
Despite Apple's voice assistant Siri being launched four years earlier than Alexa, Isbitski has moulded Amazon's equivalent into the leading voice assistant on the market. Today, Alexa has over 70,000 skills or tasks that it is able to carry out on a user's request, up from 10 when the voice assistant was first unveiled back in 2014.
Voice has already disrupted how shoppers interact with their devices, but the full impact it will have on how people shop has not yet been realised. Amazon and Isbitski will be key protagonists in shaping what comes next.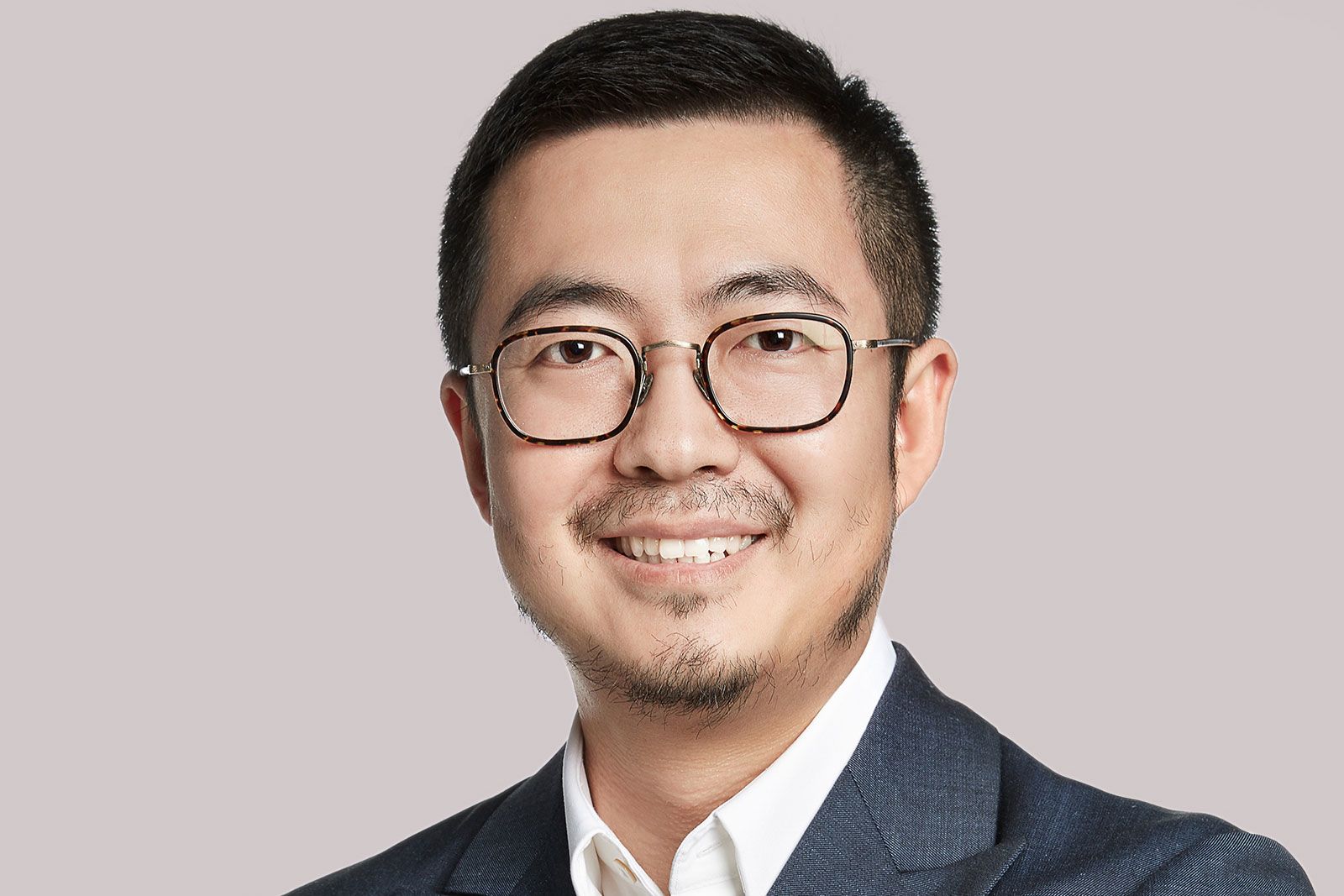 Fan Jiang
President, Taobao and Tmall
At 34, Jiang is one of the younger executives on the leadership team at Alibaba, and one of its newest. However, since joining in 2013, when Alibaba acquired his mobile app analytics business Umeng, Jiang has amassed an impressive level of responsibility.
The former entrepreneur and Google director was made president of Alibaba's Taobao ecommerce platform in 2017 and has also been in charge of Tmall since March.
Jiang has wasted no time in setting out ambitious targets for B2C ecommerce marketplace Tmall, with plans to double sales on the platform in the next three years. He intends to drive such rapid growth by adding 100 new brands with annual sales on the platform of CNY 1bn (£115m) apiece.
Jiang also wants to increase the access to high-quality products for customers in more rural areas of China, which, combined with Tmall's ambition to double sales, will likely mean a significant step up in demand for products from international brands – and even fiercer competition for its rivals the world over.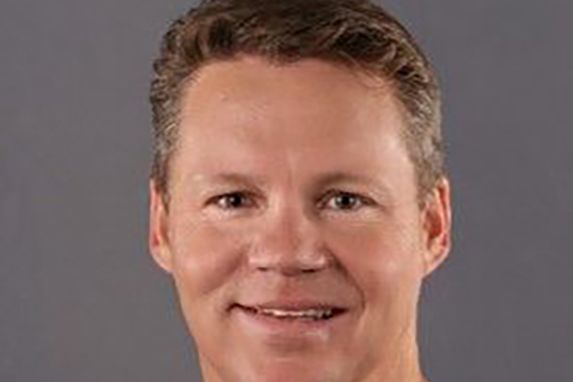 Jeremy King
Head of engineering, Pinterest
In March, Walmart chief technology officer Jeremy King jumped ship to online platform Pinterest after eight years with the grocery titan.
On the surface, King's switch to head of engineering for the digital pinboard is a rogue one, but it speaks volumes for the level of ambition the social platform has in this space.
Pinterest has invested heavily to pivot from what was effectively an online scrapbook into a visual discovery engine that leans heavily on computer vision and artificial intelligence. A heavyweight appointment like King indicates that it plans to continue to drive that work as it gears up for a possible IPO.
It is also indicative of the level of freedom King is being given to stamp his authority on the business that he reports directly into chief executive Ben Silbermann. King's predecessor had reported into Pinterest's chief technology officer.
King says his new role will enable him to "redefine what's possible in discovery, by bringing together technologies like computer vision with everyday searches for inspiration". If retailers aren't yet using the platform, they may well be convinced to, and soon.
Haifeng Liu
Technology vice president and chief architect, JD retail
Haifeng Liu joined JD.com six years ago and has rapidly climbed the ranks from a director role to helming the technology deployment of JD's rapidly growing retail arm. A computer science graduate from the University of Science and Technology of China, Liu had previously held roles at Yahoo and Chinese media group Shanda's tech incubator, Shanda Innovation.
In his current role, Liu is primarily responsible for the technology that supports the distribution of JD.com's products, as well as JD's 'retail as a service' division.
In a similar vein to Ocado, that arm licenses JD's online and logistics expertise to third party retailers looking to scale their ecommerce and delivery capabilities.
Liu is also responsible for JD.com's customer data management, which will become an increasingly important string to the etailer's bow as it builds out its services arm.
Speaking at World Retail Congress this year, JD.com executive Chenkai Ling, who oversees corporate strategy and investment at the Chinese ecommerce giant, said the retailer plans to develop a host of routes to the customer which "will be integrated together in terms of inventory and consumers' data".
Jerome Pesenti
Vice-president of AI, Facebook
Facebook's appointment of Jerome Pesenti last January came amid a raft of hires by tech and social media big-hitters including Amazon, Google and Microsoft as they beef up their artificial intelligence capabilities.
Best known for his work leading the development of IBM Watson as its chief scientist for big data, Pesenti leads an AI team at Facebook that has rapidly expanded in recent years.
The social media giant has doubled the size of its AI lab in Paris and opened another in Montreal, while 100 AI jobs will be created in London by the end of this year.
Pesenti is already working on enhancing Facebook's AI capabilities within its Portal calling service, which intelligently adjusts the volume of calls based on a user's surroundings and can also superimpose AR effects on to live calls. All eyes will be on Facebook to see where Pesenti and his team can take the technology in the coming years.
Gianna Puerini and Dilip Kumar
Vice-president, and vice-president of technology, Amazon Go
With both having 16-year stints at Amazon under their belts, Gianna Puerini and Dilip Kumar run the division of the online goliath's operation that is arguably under the most scrutiny – its much-vaunted foray into bricks-and-mortar, Amazon Go.
What started as a single pilot store for Amazon employees at its Seattle HQ has grown into 13 stores across the US, all of which are equipped with machine learning and artificial intelligence technology that allows shoppers to pick up items in-store, walk out without having to scan a barcode or queue at a checkout, and be automatically charged for their purchases via their smartphone.
The format has thrown down the gauntlet to convenience store operators in the US and speculation is rife that Amazon is looking for property in London to bring its Go concept to the UK.
With Puerini and Kumar breathing down their necks, the likes of Tesco and Sainsbury's are likely to pursue efforts to improve their own checkout-free and cashless payment options, as grocery stores become increasingly tech-led.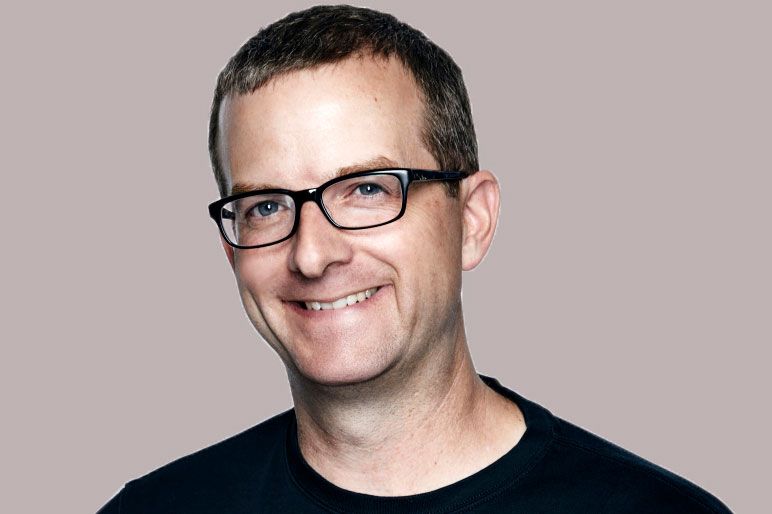 Mike Schroepfer
Chief technology officer, Facebook
Facebook's chief technology officer Mike Schroepfer has been with the social media giant since 2008. In that 11-year period, the website's user base has rocketed from two million members to two billion.
However, the Stanford University alumnus has been in the spotlight for different reasons in recent years – he became the whipping boy for the UK's parliamentary inquiry into Facebook's Cambridge Analytica scandal, in the absence of chief executive and founder Mark Zuckerberg.
Away from that controversy, Schroepfer says his time is broadly split 50/50 between technologies that solve current problems on Facebook and more future-gazing endeavours, such as Oculus VR.
The machine learning technology that Facebook is developing for its newly launched Portal video-calling service is also being deployed to spot inappropriate or explicit videos uploaded by users.
From the big issues to the futuristic fodder, there are few executives globally with a broader understanding of how AI will impact business operations or how customers interact with them than Schroepfer.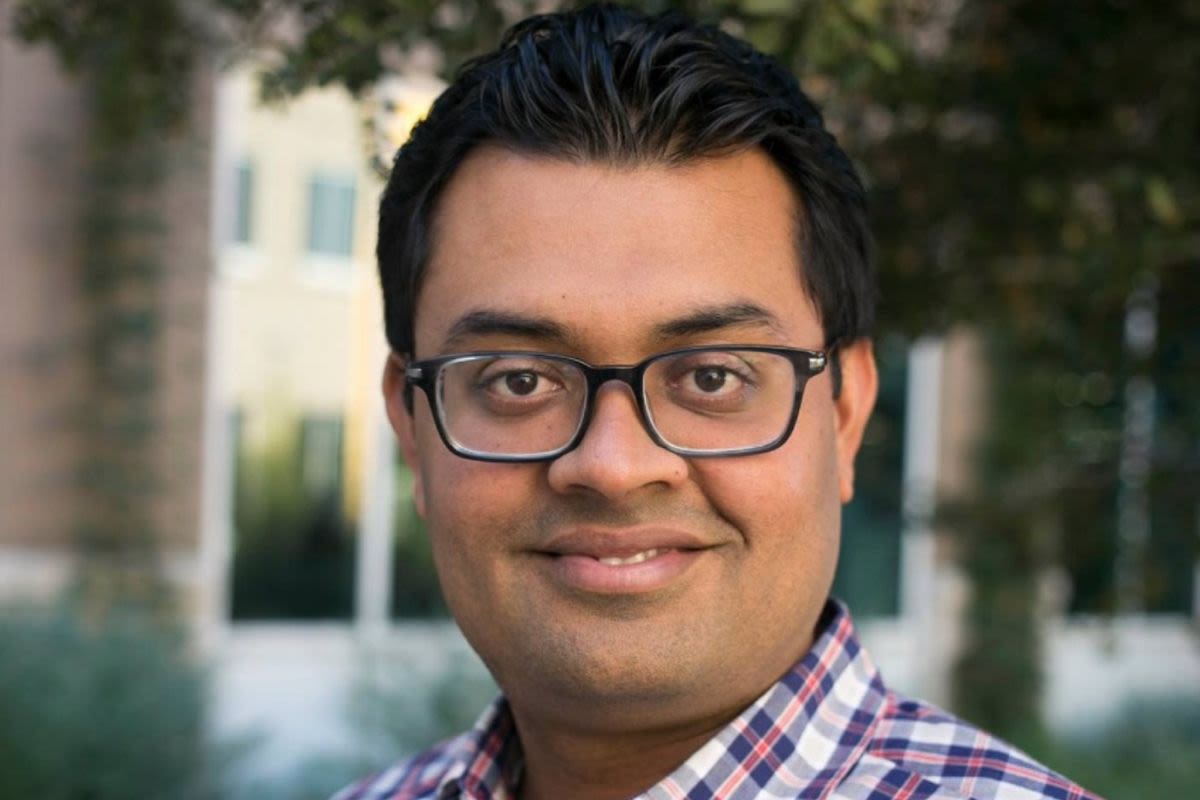 Vishal Shah
Head of product, Instagram
Instagram's head of product Vishal Shah was promoted to his new role at the end of 2018 following the abrupt departure of the platform's co-founders Kevin Systrom and Mike Krieger.
A long-time employee of Facebook, owner of the photo-sharing app, Shah has been tasked with fulfilling the substantial potential of Instagram as an ecommerce platform.
It has already taken tentative steps into commerce but made a decisive move earlier this year by launching 'Checkout on Instagram', allowing its 130 million US users to buy products without leaving the app.
Shah believes ecommerce is "a big opportunity" as a new revenue stream for Instagram, particularly amid the ongoing rise of direct to consumer brands. Last year, Shah said there were 25 million businesses listed on the platform, half of which did not have their own ecommerce website.
As retailers seek to emulate the discovery and entertainment of bricks-and-mortar shopping online, Instagram acts as both a vital link and increasingly disruptive force for traditional players.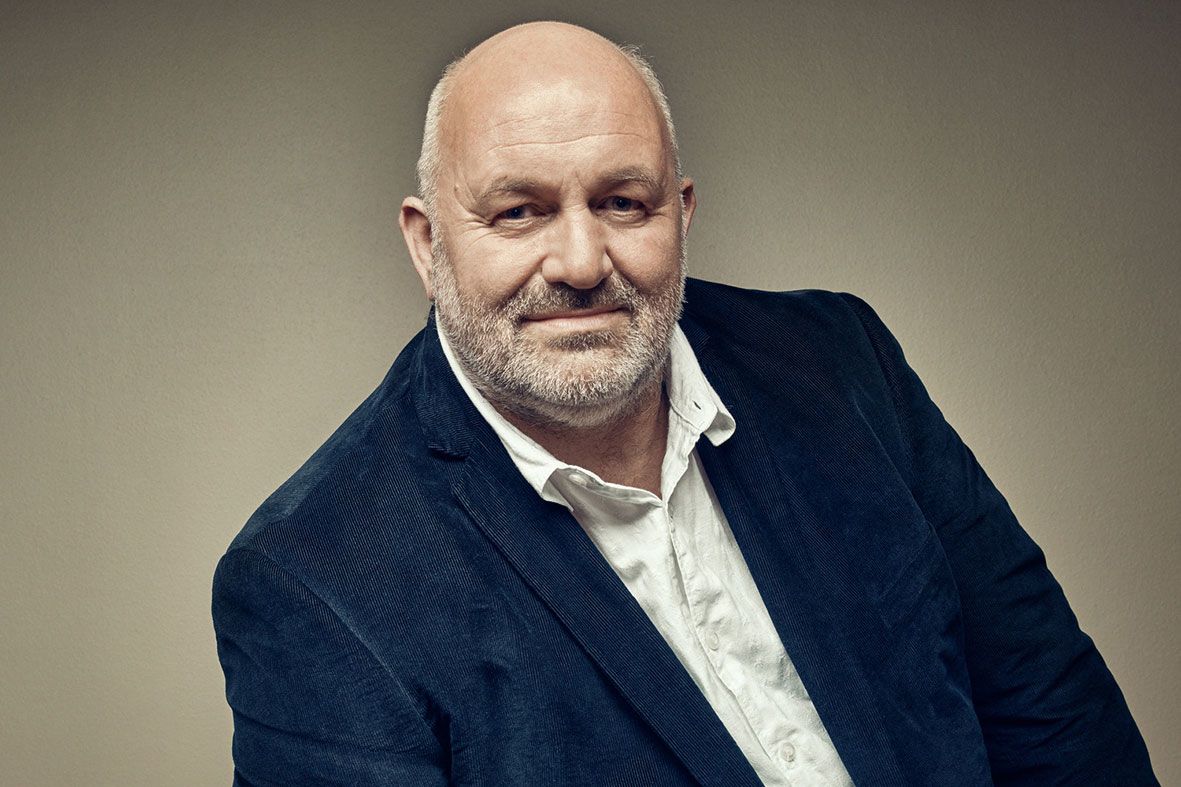 Werner Vogels
Vice president and chief technology officer, Amazon
Amazon's long-standing chief technology officer Werner Vogels is renowned the world over for his work in creating and spearheading the rapidly growing cloud platform, Amazon Web Services (AWS).
The division has established itself as an integral part of Amazon's overall growth, recording a 42% uplift in operating income to $4.3bn (£3.4bn) in the six months to June 30, and contributing 11% of the online titan's overall sales during the period.
Vogels is perceived as a guiding light across the technology sector for his insights on cloud computing and machine learning as businesses aspire to move to serverless platforms in a bid to bolster security and reduce their reliance on legacy systems.
However, Vogels' sprawling remit now stretches far beyond AWS – the Dutch native is tasked with overseeing innovation across Amazon's entire ecosystem, ranging from its foray into voice to the technology underpinning its checkout-free Amazon Go stores.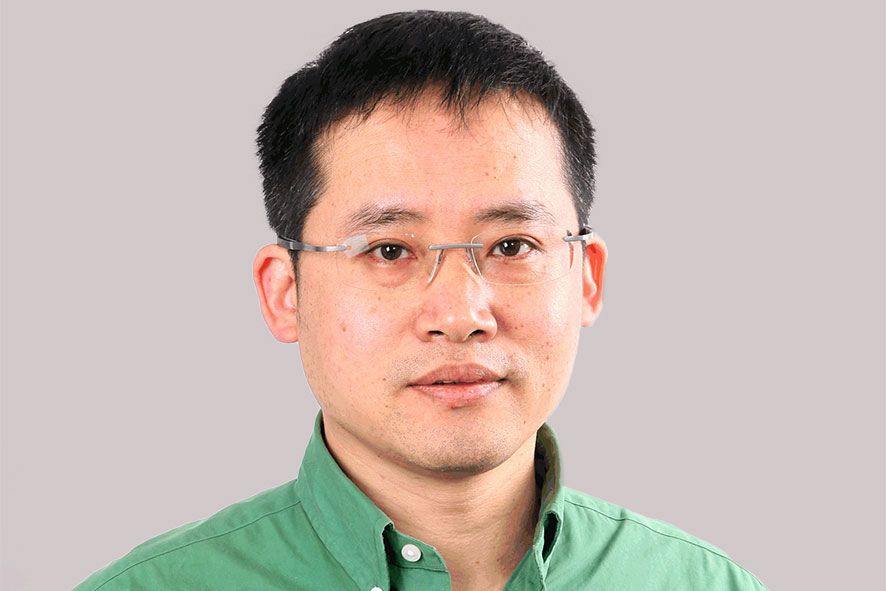 Jeff Zhang
Chief technology officer and president, Alibaba Cloud Intelligence
Jeff Zhang joined Alibaba in 2004 and has held a range of roles, including president of the group's Taobao marketplace. Since 2016, he has served as the group's chief technology officer, a role that was expanded last year when he also became president of the online retailer's cloud intelligence division.
The 45-year-old is viewed, alongside chief executive Daniel Zhang and chief financial officer Maggie Wu, as the second generation of Alibaba senior management and part of the group's long-standing succession plan.
Zhang's bold ambitions for Alibaba include the development of its own in-house AI microprocessor, which he says will enhance the group's image processing capabilities fourfold.
Under Zhang's stewardship, the retailer is also developing its own research laboratories, called DAMO Academies – in seven cities globally – in a bid to lure top talent. Those teams will focus on real-world applications of technologies, ranging from the development of quantum processors to visual computing and machine learning. It would appear there is plenty more to come from Zhang.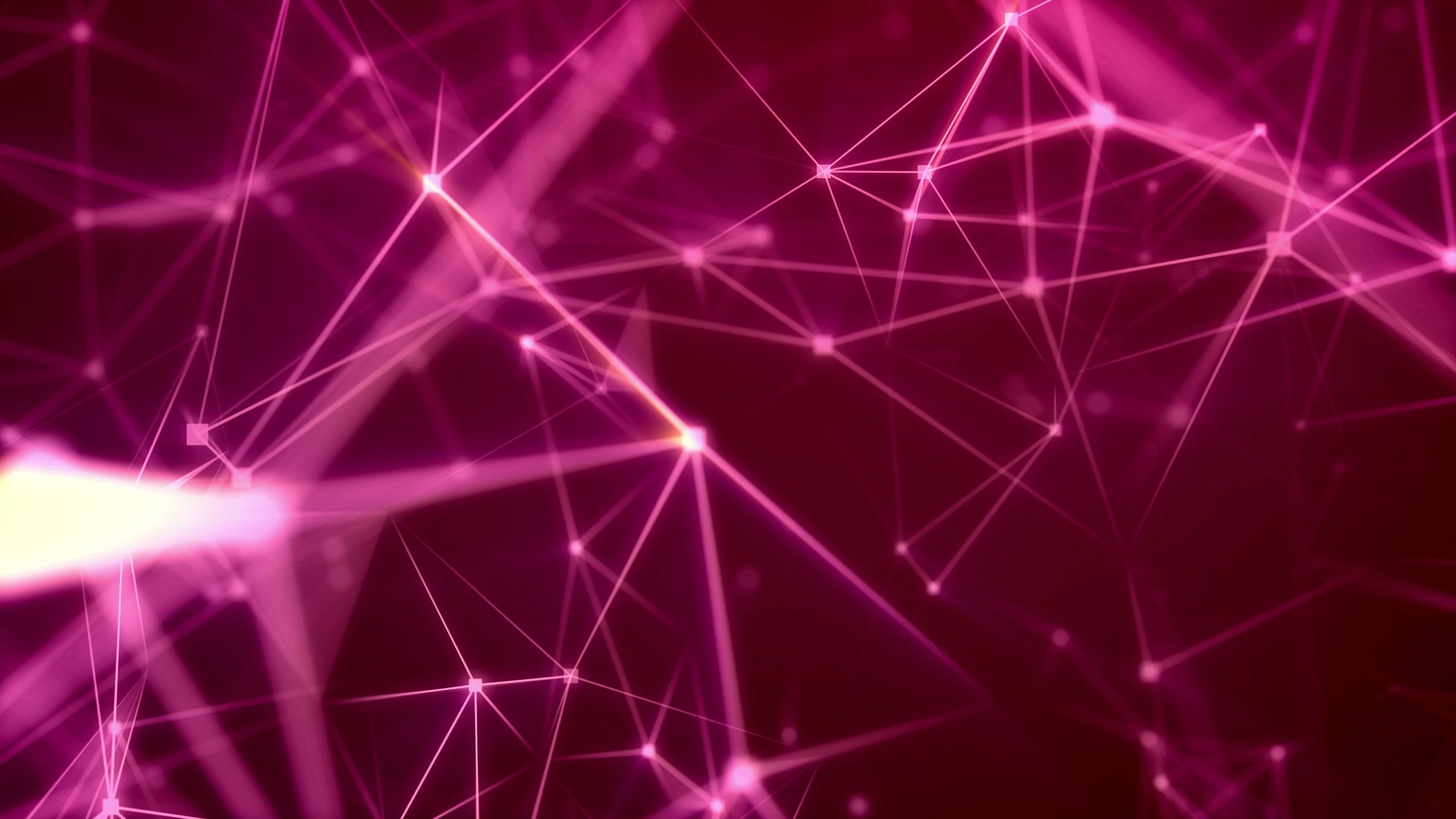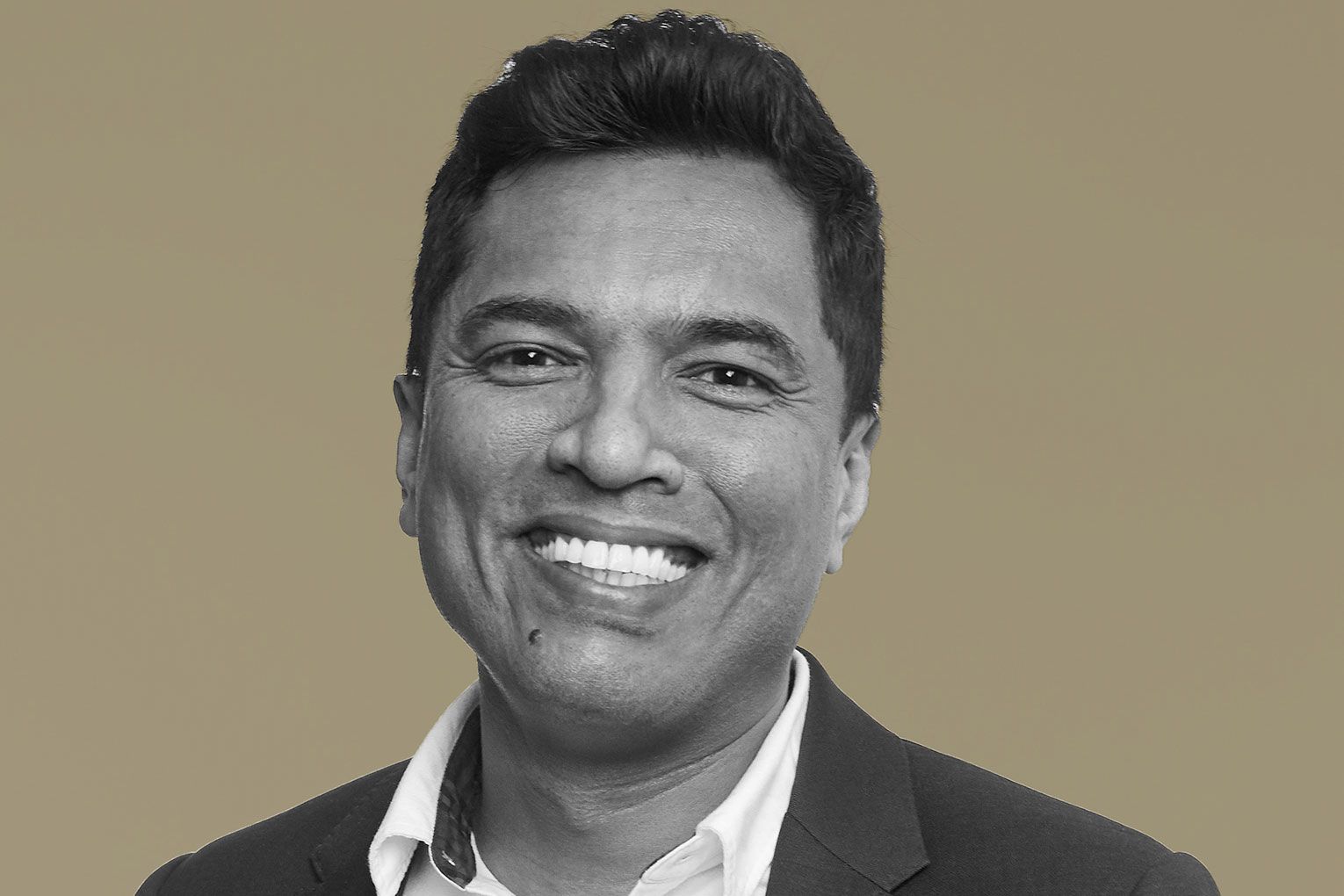 Rajeev Aikkara
Vice president of digital technology, Burberry
Burberry is in the midst of a digital transformation plan that has put the work of vice president of digital technology Rajeev Aikkara firmly at the heart of its future.
Aikkara joined the luxury clothing brand from Asos in 2017, tasked with growing Burberry's online sales by facing into the changing ways its customers want to shop.
In the 12 months to March 30, the first full year of Burberry's transformation strategy, the group grew digital sales, driven by gains in its Asian division and mobile revenues, while it also started to drive innovation through its social media channels.
Aikkara has been instrumental in the launch of B-Series, a monthly drop of limited-edition products, and the ability to checkout via Instagram in the US.
Aikkara's digital tech team has also been improving Burberry's website and its app by better leveraging data, analytics and building "brand-appropriate" third-party partnerships. Last year, for instance, Burberry joined forces with Farfetch, allowing the brand to sell its products to more than 150 countries across the globe.
Utkarsh B
Principal architect and tech advisor to the chief executive, Flipkart
One of Flipkart's longest-serving employees, Utkarsh B started working for the Indian ecommerce giant in December 2010 – three years after its formation – as a senior technical lead. Within a few years of joining, Utkarsh was promoted to principal architect and he is now chief technical advisor to Flipkart's boss, Kalyan Krishnamurthy.
In that dual role, the computer science engineer is tasked with building and maintaining Flipkart's marketplace technology platform, as well as the tech infrastructure that brings all of the group's other divisions together into one digital ecosystem.
Utkarsh may be media-shy, but he gave the opening speech at Flipkart's tech conference, Slash/n, earlier this year, where he shared his current priorities.
"Supply chain is the fundamental bread and butter for us where we integrate both the physical and digital world," he said.
But Walmart-owned Flipkart and Utkarsh are also investing plenty of time in data science in order to further improve the customer experience and fend off the growing threat of Amazon in its homeland.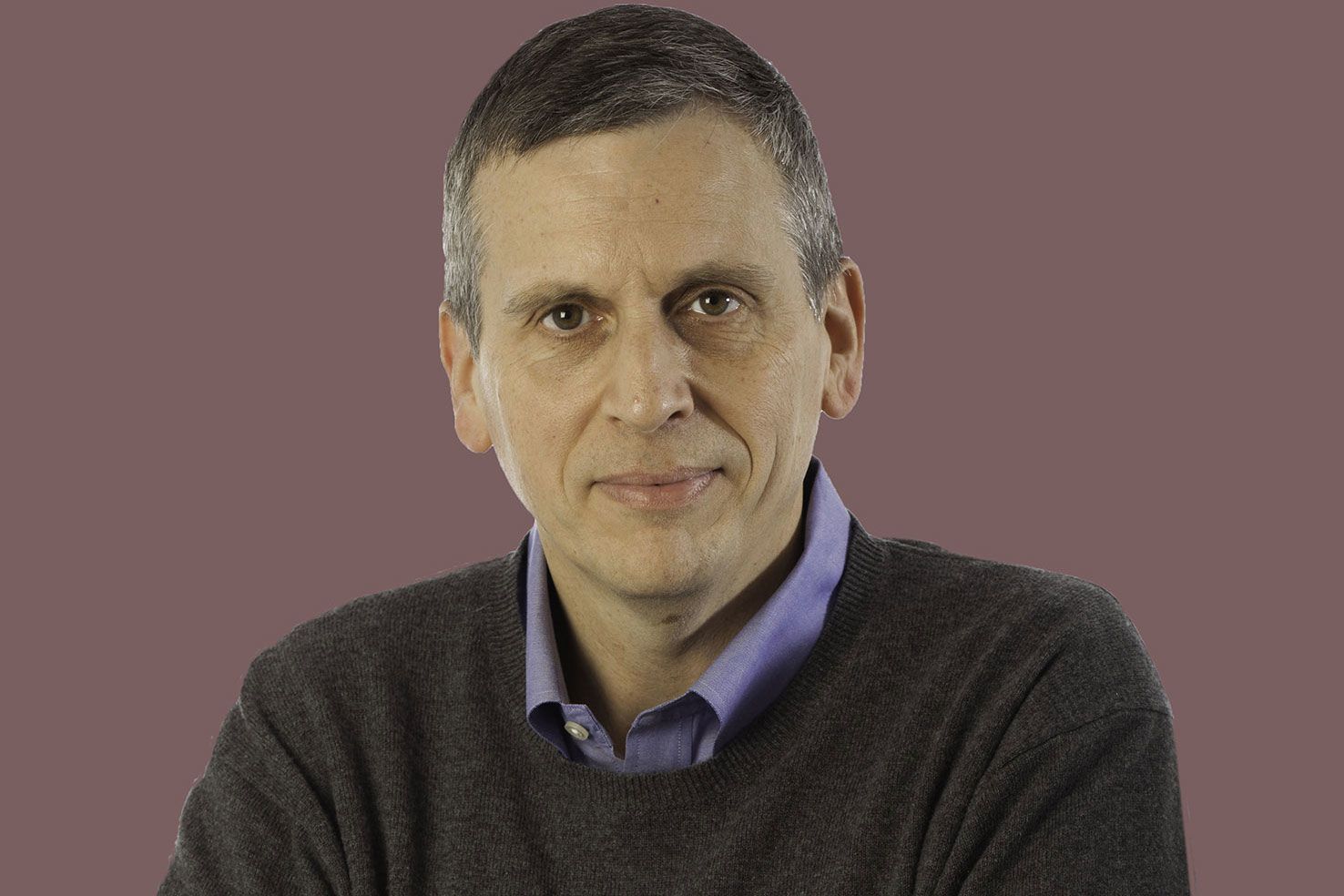 Paul Clarke
Chief technology officer, Ocado
Paul Clarke has established himself as a key cog in Ocado's impressive tech-driven machine.
As the group's chief technology officer, a role he took on in early 2012, Clarke has grown Ocado Technology to more than 1,300 engineers and helped provide the vision for the Ocado Smart Platform – the warehousing and logistics capability that has been licensed to the likes of US grocery company Kroger and Canadian retailer Coles.
Not content with his work in disrupting the online grocery market across the globe, Oxford University graduate Clarke is now exploring opportunities to apply Ocado's tech to other retail sectors, while also working on future-proofing the business by driving further innovation.
In addition to his impressive work at Ocado, Clarke holds an advisory role within Government, championing the role that technology can play in the UK. In particular, Clarke is encouraging big, disruptive thinking in Parliament, across areas such as robotics, AI, infrastructure and education.
Yael Cosset
Chief information officer and chief digital officer, Kroger
Kroger added the responsibility of chief information officer to Yael Cosset's existing digital duties earlier this year, following the retirement of Christopher Hjelm.
Cosset initially joined the US grocery giant as chief commercial officer and chief information officer of its 84.51° analytics division, following its inception in 2015. He became Kroger's chief digital officer in January 2017, leading its digital growth strategy – a crucial part of its Restock Kroger transformation programme.
Cosset has overseen investment into growing Kroger's delivery and ecommerce propositions – and they are starting to reap rewards.
Digital sales soared 42% in the first quarter of 2019 when management noted that home-delivery or pickup options were now available at 93% of its locations.
Kroger hopes that the landmark partnership it penned with Ocado last May to ramp up its online grocery offer will allow it to further enhance its online credentials and better compete with the likes of Walmart and Amazon, as Cosset and co continue to face into the food industry's rapid rate digital transformation.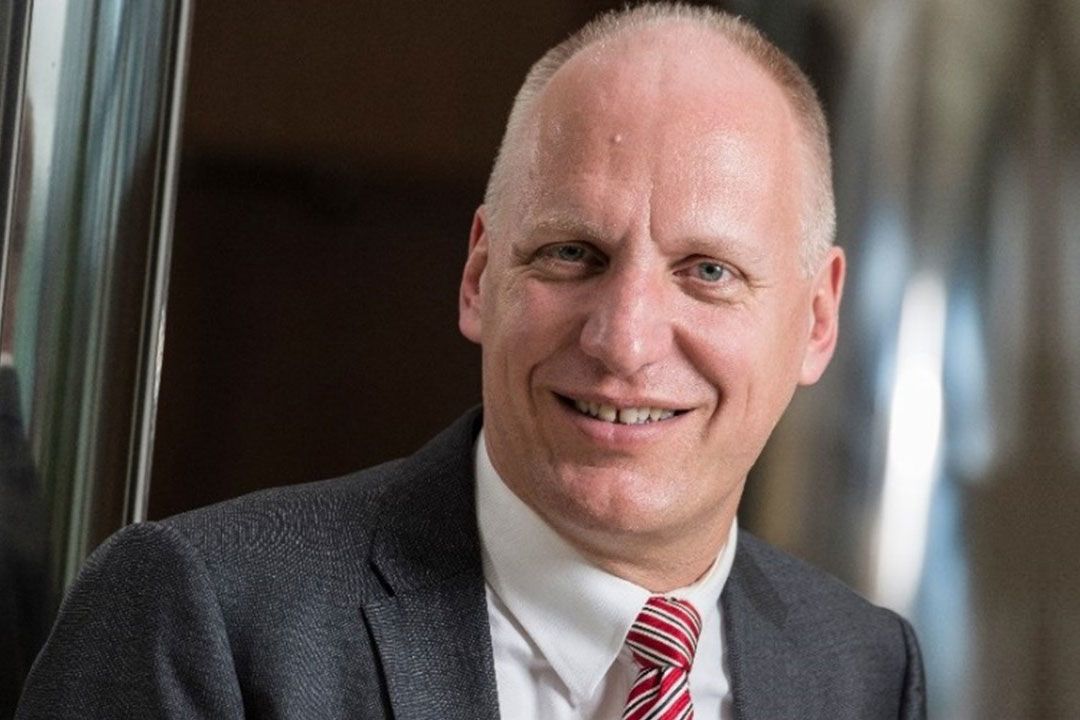 Guus Dekkers
Chief technology officer, Tesco
Former Airbus, Volkswagen and Siemens executive Guus Dekkers joined Tesco last March, with the remit to "translate rapidly evolving technological and digital capabilities into innovative retail solutions".
Much of that work to date has been done behind the scenes, transforming IT systems and optimising processes.
However, the work of Dekkers and his team is increasingly filtering through to stores. The grocery giant's Clubcard loyalty app has been digitised, allowing customers to redeem vouchers using their smartphones.
Shoppers can also pay for groceries and collect Clubcard points simply by scanning a personalised QR code in the Tesco Pay+ app.
Tesco has taken its work on digitised payments a step further at its Welwyn Garden City HQ, where it is trialling its first cashless store and using technology to map customer journeys and dwell time throughout the store.
Eyes, as always, will be on Britain's biggest retailer and Dekkers to see what technological innovations come next.
Scott Eckert
Senior vice president Next Generation Retail and principal of Store No. 8, Walmart
As retailers across the globe grapple with the digital transformation that is gripping the industry, plenty of eyes are on Walmart as it adapts to fend off the threat of online rival Amazon. Much of the US retail titan's innovation comes through its investment arm and start-up incubator, Store No.8, headed up by Scott Eckert.
A former executive at Bain Capital Partners, where he evaluated potential new investments and advised chief executives of existing portfolio companies, Eckert took on his new role in June.
Silicon Valley-based Store No. 8 works with start-ups that specialise in areas such as robotics, virtual and augmented reality, machine learning and artificial intelligence – launching a host of businesses such as its same-day delivery service Jetblack and virtual reality merchandising company, Spatial&. All attention will be on Eckert to see what Store No. 8 can produce next.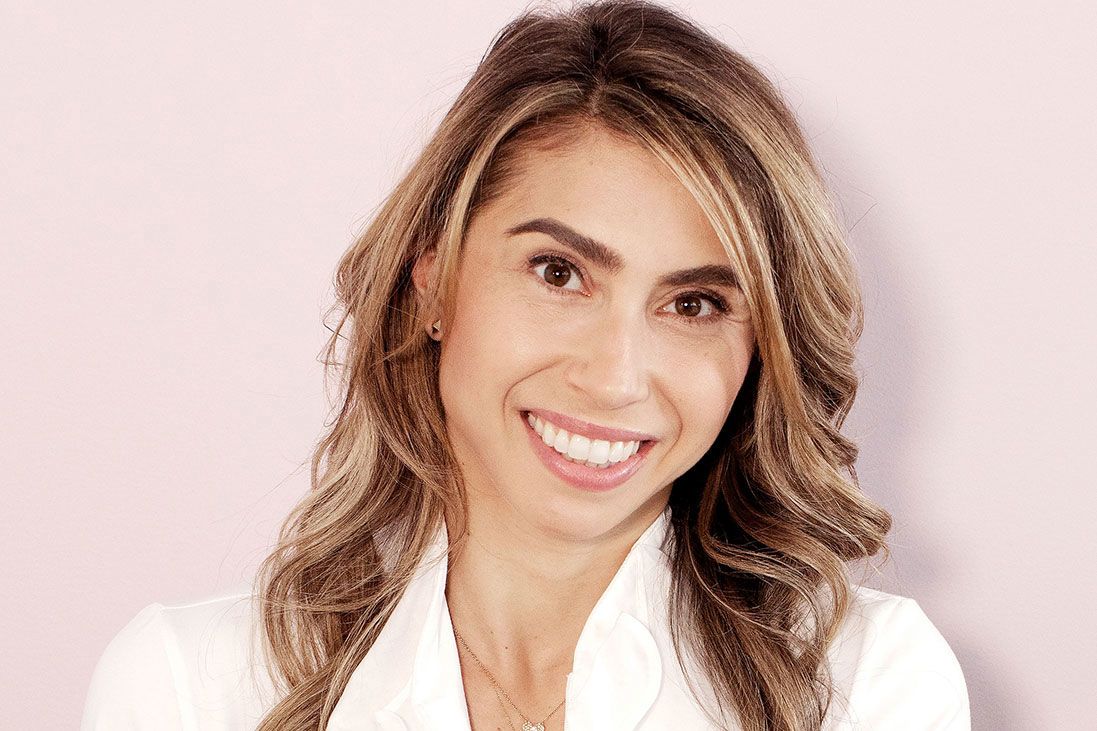 Jennifer Fleiss
Founder and chief executive, Jetblack
A former consultant in Morgan Stanley's strategic planning group, Jennifer Fleiss has changed how women shop by leveraging ecommerce and technology.
Fleiss originally made her name by co-founding designer clothing rental company Rent the Runway in 2009, alongside fellow Harvard Business School graduate Jennifer Hyman.
She was named as one of Fast Company's 'most influential women in technology' and joined Walmart in 2017 to launch Jetblack. The members-only personal shopping and concierge business offers a text-to-shop service, aimed at urban parents.
In June, Walmart lauded Jetblack as one of the fastest-growing parts of its business, revealing that two-thirds of its customers engage with it on a weekly basis and spend an average of $1,500 per month.
Fleiss says the business has grown by "using my own life experiences to think of creative solutions". Jetblack shows no signs of slowing while Fleiss continues to adopt a mantra that has helped her become one of retail's technology trailblazers.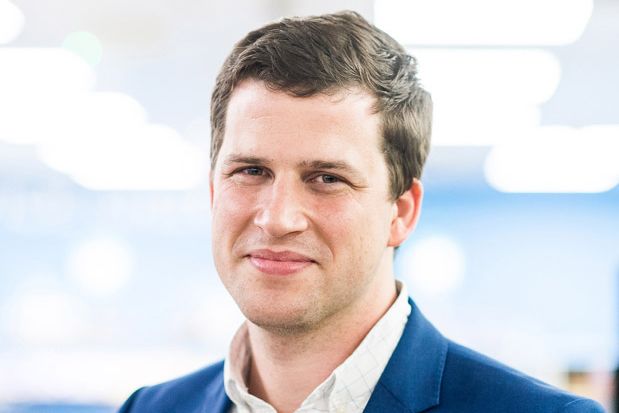 Anthony Fletcher
Anthony Fletcher has led the transformation of Graze into a multichannel, tech-led food business.
Under Fletcher's leadership, the healthy snacking retailer has started selling products through traditional FMCG channels as well as its direct-to-consumer ecommerce platform and is increasingly focusing on technology and data to grow its business.
Graze has built its own in-house capabilities that allow anyone within the business to speak directly to customers, stripping out some of the costs involved with market research.
It is also leveraging data science in a number of ways, including to help track the 350,000 customer reviews it gets every month, and to help it understand packaging requirements within its supply chain.
Rather than partnering with other businesses to deliver such systems and technological advances, Fletcher has driven the development of these internally.
His efforts haven't gone unnoticed – FMCG titan Unilever snapped up Graze for an undisclosed sum back in February.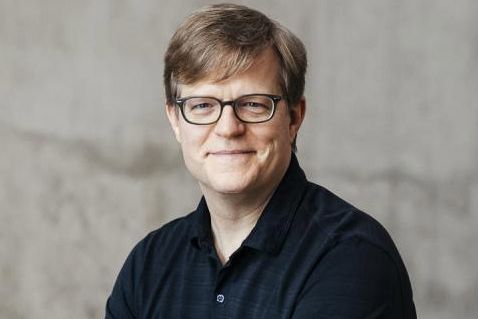 Jim Freeman
Chief technology officer, Zalando
Zalando pulled off a coup when it convinced Amazon's vice president of Alexa Jim Freeman to re-join the business in May 2018.
Such has been his impact to date at the German fashion etailer that Freeman was promoted from his initial position as senior vice president of engineering to the role of chief technology officer in February, less than a year after his arrival.
Zalando has designs on becoming the "Spotify of fashion", and much will rest on the shoulders of Freeman and his team.
The pureplay's ultimate aim is to offer a unique homepage to every customer that visits the website to serve up an ultra-personalised experience. Given that it has some 28.3 million users across 17 European markets, leveraging the technology required to achieve that goal will be no easy task.
Freeman is also focusing on maintaining and improving Zalando's mobile app and responsive website. Of the 986 million visits to its website in the three months to June 30, 84% came through mobile devices.
Sandrine Gadol
Chief innovation officer, L'Oréal
A L'Oréal veteran of 23 years, Sandrine Gadol was driving change at the cosmetic giant long before her promotion to the role of chief innovation officer in 2013.
Gadol has held several senior roles during her time with the business, including that of senior vice president of global marketing, and has worked across numerous brands from Garnier to La Roche-Posay on global projects that sharpened her expertise in product innovation and change management.
As chief innovation officer, a role she was promoted to in February 2013, Gadol leads a team focused on creating products that are innovative by way of their sustainability credentials and have the potential to disrupt cosmetics categories.
Since taking on the position, Gadol has leveraged customer data and insights to deliver tech-led advancements such as L'Oréal Paris' Makeup Genius augmented reality app, and La Roche-Posay's My UV Patch skin sensor.
Such innovations have proved vital in helping L'Oréal maintain its place at the forefront of the beauty industry.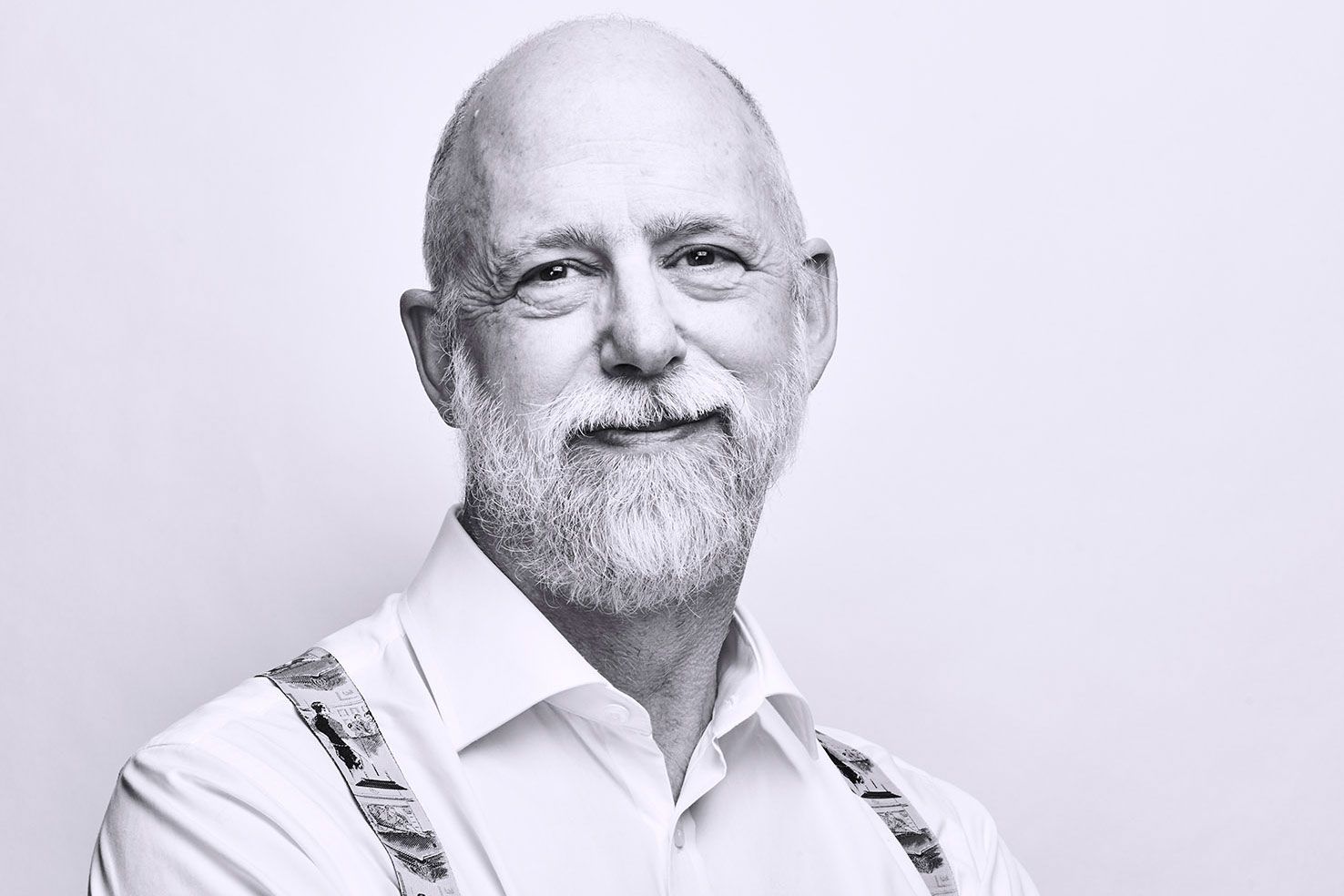 George Goley
Chief technology officer, Holland & Barrett
Retail technology veteran George Goley has acquired an impressive CV over the years, having held senior roles at businesses including Amazon, Microsoft and Argos.
A year ago, he was appointed as Holland & Barrett's first-ever chief technology officer, a signal of intent from its then-new owner L1 Retail.
Goley forms a crucial part of the newly formed executive team at Holland & Barrett and has been tasked with "building the teams and technologies that deliver the next generation of health and wellness products and services to Holland & Barrett's customers worldwide".
The retailer aims to continue its impressive progress online, both in its domestic UK market and overseas, driven by a concerted personalisation drive.
In its most recent full-year results, covering the 12 months to September 30, 2018, digital sales surged 32%. Goley will need to draw on all of his expertise to help Holland & Barrett continue such rapid ecommerce growth.
Jo Graham
Chief information officer, Boohoo
Boohoo may have only poached its new chief information officer Jo Graham from Morrisons in June, but eyes are already on how she will develop the fast-growing fashion etailer's tech credentials.
With an impressive CV that contains stints at HBOS, Capita and Bupa, Graham has been handed responsibility for technology for the Boohoo, Boohooman and Nastygal brands.
In a video posted by Boohoo revealing Graham's arrival, she said: "In technology, we can do so much to help and support the business, and in doing so our end customers. We have the opportunity to be a huge enabler."
On that front, Boohoo has laid a strong foundation upon which Graham will hope to build. In its financial year to February 28, Boohoo brought in new payment solutions to improve the customer journey, launched a chatbot for its Pretty Little Thing website and is making what it calls "continuous improvement" to its website and app capabilities.
Graham will be charged with keeping that momentum going.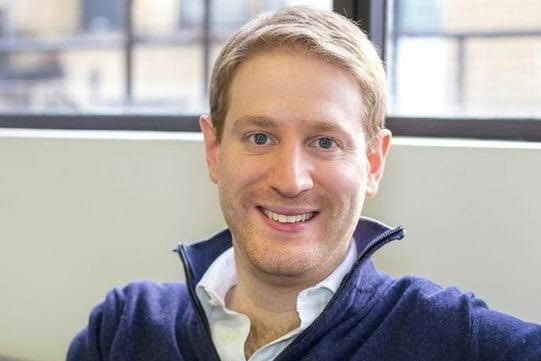 David Grunwald
Vice president innovation, Farfetch
Since its formation in 2008, Farfetch has been widely recognised as a business redefining luxury fashion retail through its platform model.
David Grunwald joined the business in May 2018, just months before its $6.2bn IPO in New York, with the aim of further driving that reputation.
Grunwald is responsible for Farfetch's start-up partnerships and investments, strategic partnerships related to its tech platform and its start-up accelerator, Dream Assembly.
Since Grunwald took on his role, Farfetch has worked with the likes of Thrift+, which aims to take charity shopping online, and To the Market, which connects retailers to socially and environmentally friendly suppliers, as Farfetch ramps up its sustainability credentials.
Prior to joining the etailer, Grunwald spent eight years at Google, latterly leading its Google for Startups partnerships across the globe, working with major start-up communities, accelerators and incubators. Before joining Google he founded three of his own companies, including online electronics retailer Steelcube.
Ma Huateng
Founder and chief executive, Tencent
One of the world's richest people with an estimated fortune of $37.8bn, Ma Huateng has amassed his mind-boggling wealth off the back of Tencent – the internet and technology company he co-founded in 1998.
Best known for developing the instant messaging platform WeChat, the sprawling Tencent group has leveraged technology to disrupt the media, gaming, entertainment, payments and smartphone sectors.
An engineer by trade, Huateng has never been afraid to push boundaries or shift Tencent's strategy in order to stay ahead of the pack.
Last year, its share price dropped as Chinese growth slowed and its government put the brakes on new video game approvals.
Ma has pivoted since, refocusing Tencent on providing cloud services for companies, putting it in direct competition with the likes of Amazon and Microsoft.
Also known by his nickname Pony, 47-year-old Huateng keeps a low profile, but that didn't stop him being named as one of the best chief executives of 2019 in July by Barron's, one of America's biggest business magazine.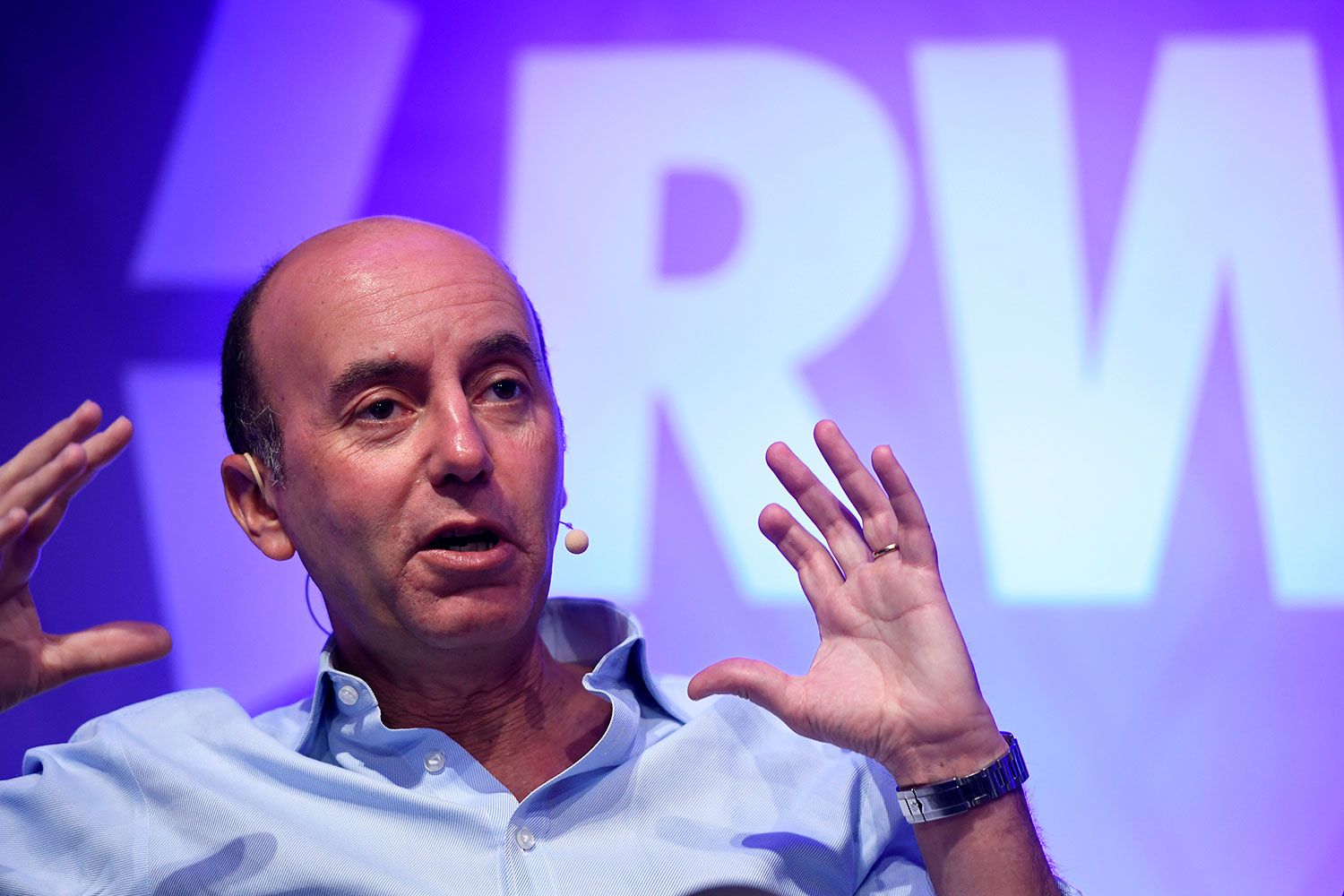 Luke Jensen
Chief executive, Ocado Solutions
As the boss of Ocado Solutions – the etailer's dedicated technology division – Luke Jensen has spearheaded its rapid growth over the past two years. The former Sainsbury's executive has been central to the company's drive to license its Ocado Smart Platform to third-party retailers and continue to drive improvements and innovation.
Since joining the business in 2017, Ocado Solutions has struck deals with French grocer Casino, Canadian supermarket giant Sobeys, Australian operator Coles and US titan Kroger. The latter deal sent Ocado's share price surging, taking its value north of £9bn and catapulting the business into the FTSE 100.
Ocado has a vision to transform online grocery shopping and Jensen will be a crucial part of that plan.
He will be responsible for delivering the technology and logistics, and building profitable partnerships worldwide as grocery retailers across continents look to Ocado Solutions to help them build their ecommerce capabilities.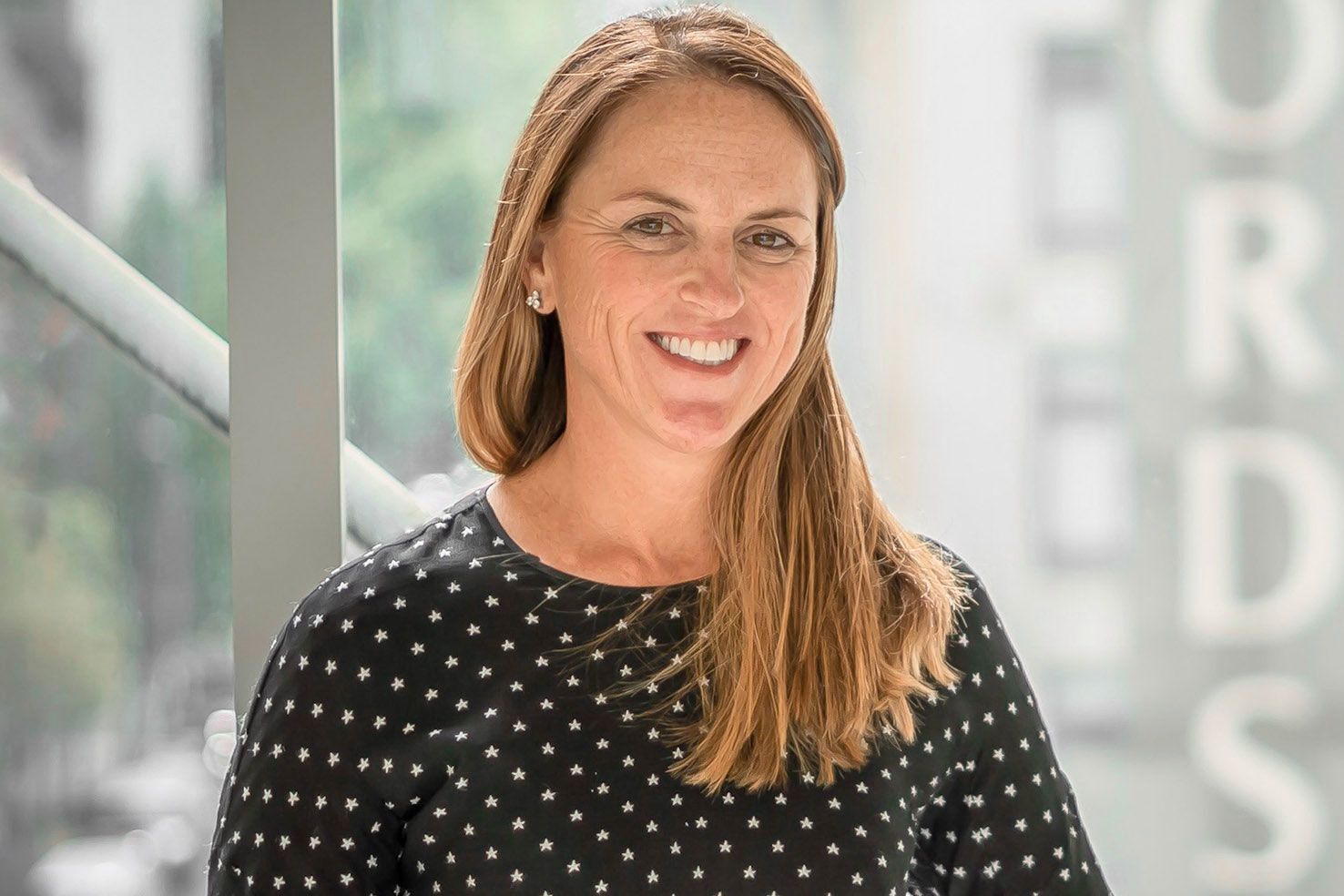 Shea Jensen
Senior vice-president of customer experience, Nordstrom
In a sector fraught with challenges, US operator Nordstrom has proved itself to be one of the few department store businesses thriving amid retail's ongoing digital transformation.
Shea Jensen, Nordstrom's customer experience supremo, has been central to the company's efforts to adapt to rapidly changing customer habits and combine the best of physical and digital retail.
After adding additional services to stores to better combine the online and offline experiences, 35% of online purchases made on Nordstrom.com now begin in-store. Some 85% of shoppers who buy in-store started their purchasing journey online.
Jensen has been recognised as a 'disruptor' in the industry, but insists "it is less about us being disruptive, but serving customers in a disruptive world".
To that end, Jensen has piloted partnerships with online rivals such as Rent the Runway, and has brought in express returns and 'reserve and try', which allows shoppers to order online and try the products on in their local store before they pay.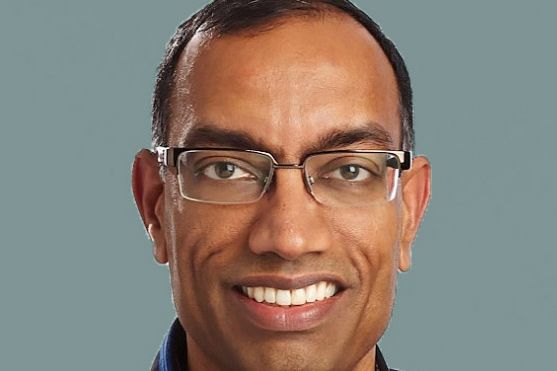 Suresh Kumar
Chief technology officer and chief development officer, Walmart
A tech veteran boasting 25 years' experience in leadership roles at some of the world's leading technology companies, Suresh Kumar joined Walmart in July.
He is responsible for leveraging technology to improve the shopping trip for customers and make the lives of staff members easier. Walmart is already using robots that can clean shop floors and check stock availability to help achieve the latter.
Although he is still getting to grips with that remit, Kumar's role at the world's biggest bricks and mortar retailer makes him one of the most influential people in retail tech today.
Prior to taking on the role at Walmart, Kumar, who has a PhD in engineering from Princeton, spent 15 years at Amazon, before going on to become corporate vice president of Microsoft's cloud infrastructure and operations. Walmart poached Kumar from Google, where he served as vice president and general manager of display, video, app ads and analytics.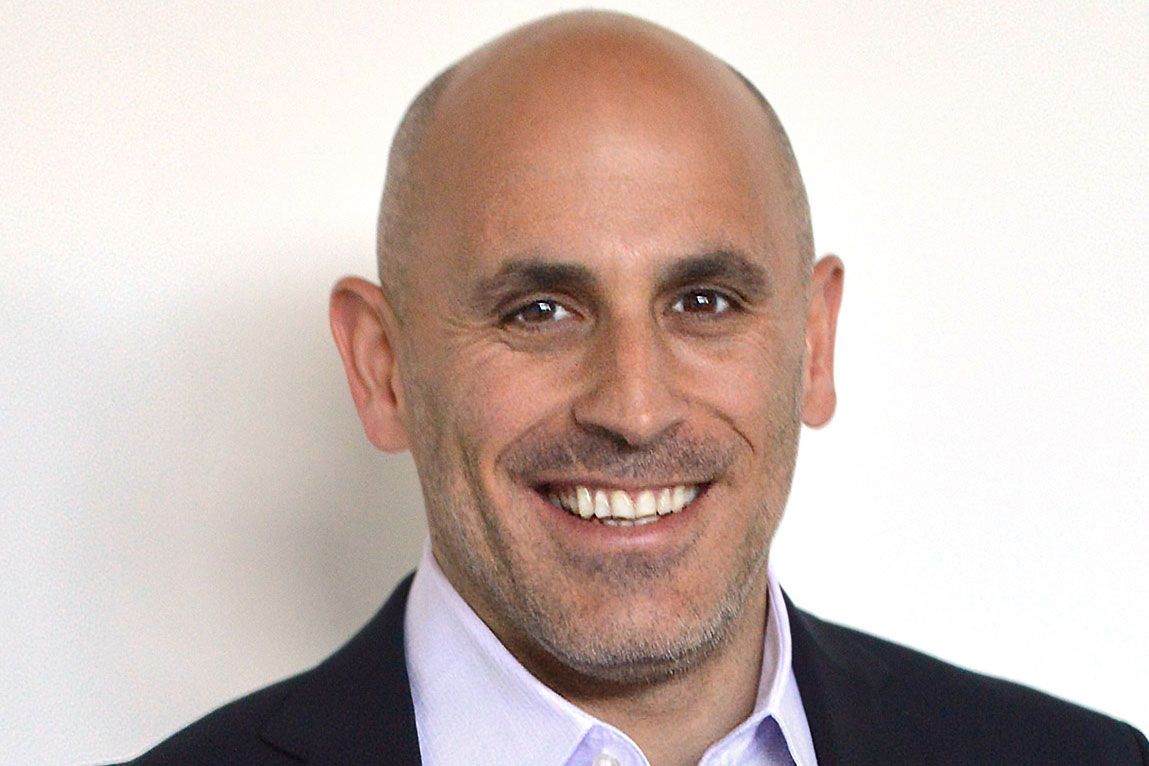 Marc Lore
Chief executive, Walmart ecommerce US
As boss of Walmart's ecommerce business in the US and its Walmart Labs tech arm, Marc Lore is a crucial member of the leadership team that is responding to the threat of online rivals.
Lore is an entrepreneur who made his name after selling Diapers.com to Amazon and then co-founding Jet.com – the etailer Walmart paid $3.3bn for in 2016. But after growing Jet rapidly and achieving that valuation just two years after its inception, Lore is finding life tougher at Walmart.
Although ecommerce sales in its domestic market spiked 40% to $15.7bn in 2018, the online channel remains loss-making.
In a bid to respond, Lore is rolling out grocery pickup and delivery apace, reaching 800 locations by the start of 2019. And in a shock move in June, Lore revealed that Jet.com would be integrated into Walmart's eponymous ecommerce business as he sets about fixing how the retail titan reaches shoppers online.
If anyone can solve that conundrum, it's Lore.
Danny Miles
Chief technology officer, Dollar Shave Club
Dollar Shave Club (DSC) is one of the most successful subscription box businesses in the world but has further expansion on its mind following its $1bn acquisition by Unilever. Central to its global growth will be its first-ever chief technology officer, Danny Miles.
The former vice president of Nike's direct-to-consumer technology, Miles has more than 20 years' experience in designing and implementing tech solutions. He joined DSC in 2017 and has already played a key role in leveraging its existing technology and driving engineering innovation.
Miles has built an enterprise information systems team, grown DSC's engineering team to almost 100 engineers and data scientists and prepared its platforms for global expansion.
Despite competition from the likes of Harry's, Miles' work is allowing DSC to harness data to better serve its customers. In March, for instance, DSC launched a range of deodorants and has hinted at targeting other men's lifestyle areas such as skincare, anti-ageing and thinning hair.
Julio Devesa Miramontes
Chief technology officer, Inditex
As chief technology officer at fashion giant Inditex, Julio Devesa Miramontes is responsible for driving tech innovation across its stable of retail brands, including Zara, Massimo Dutti, Bershka and Pull & Bear.
Inditex is focusing heavily on that innovation and investing in driving change across the group. It continues to ramp up the effectiveness of its vertically integrated supply chain, leveraging customer data to adapt and create product, which it can take from concept to shop floor within two weeks.
Investments in online, broadening its reach across markets and improving its websites, helped online sales surge 27% to €3.2bn in the year to January 31, accounting for 14% of group revenues.
Miramontes' work is reaching stores, too. Inditex is testing robots to work in stock inventory and last year partnered with chip-maker Intel to create devices that can quickly gauge the volume of clothing in boxes. It also plans to roll out RFID technology to all its stores across all its brands by the end of 2020 to help it keep a close eye on stock levels and keep discounting to a minimum.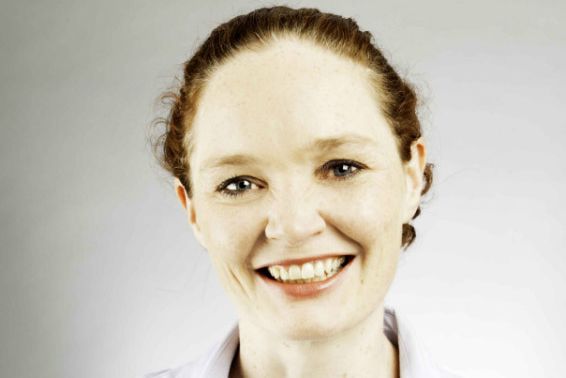 Clodagh Moriarty
Group digital director, Sainsbury's
Clodagh Moriarty was promoted to become Sainsbury's first-ever group digital director in June last year, with the remit of creating and leading its digital strategy across the core grocery business, its bank, Argos and Nectar.
Sainsbury's aims to create "seamless" shopping experiences that allow customers to purchase "whatever they want, wherever they want" – and Moriarty is key to making that happen.
Online accounted for 20% of group sales in the year to March 9, but Moriarty has brought in a number of initiatives since then in a bid to increase that further.
Sainsbury's is piloting a takeaway pizza initiative through a tie-up with Deliveroo and is thought to be plotting a move to launch a rapid delivery service for grocery staples such as bread, milk and eggs in partnership with Uber Eats.
Meanwhile, it is also trialling its first till-free convenience store and has rolled out its Nectar loyalty app nationwide. Moriarty is bound to have even more up her sleeve as Sainsbury's maps out a digital future.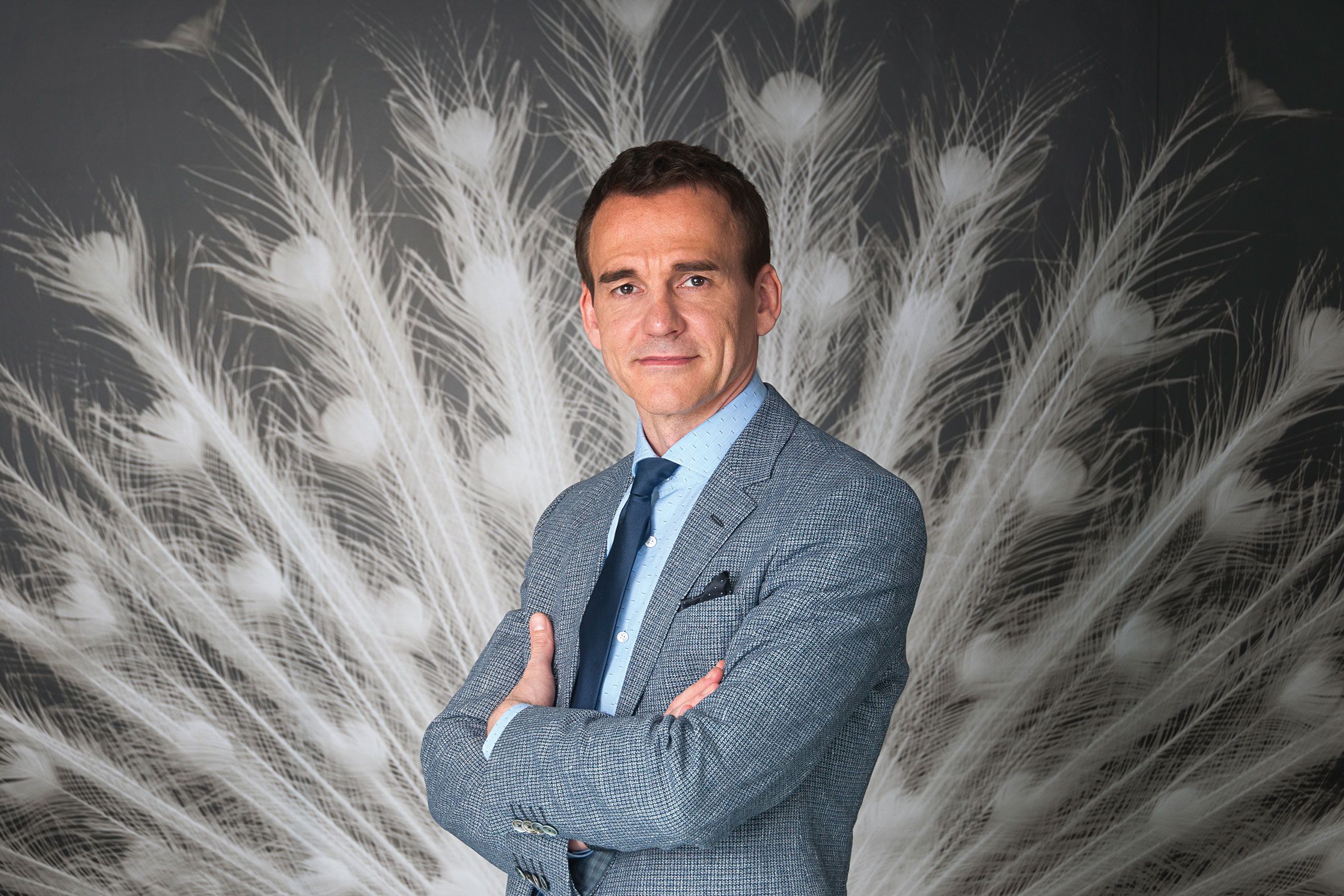 Matt Moulding
Executive chairman, The Hut Group
The Hut Group's founder and executive chairman Matt Moulding has built his reputation on the back of a business culture that promotes original thinking, tech pioneers and skilled technologists.
The company operates almost 200 websites, powered by THG Ingenuity – the proprietary ecommerce platform it developed in-house. It has allowed The Hut Group to take control of all aspects of its operations, integrating a network of local courier businesses and customer service operations.
Such is its success that Moulding now aims to license THG Ingenuity to third-party business, similar to the move that supercharged Ocado's share price.
At a time when some retailers are battening down the hatches, Moulding has rubber-stamped huge investment in technology, infrastructure, people and new acquisitions.
Since the Brexit vote, The Hut Group has invested more than £850m in those areas as it continues to raise the technological bar and set its sights on expanding outside of the health and wellness categories. Moulding is showing no signs of slowing down.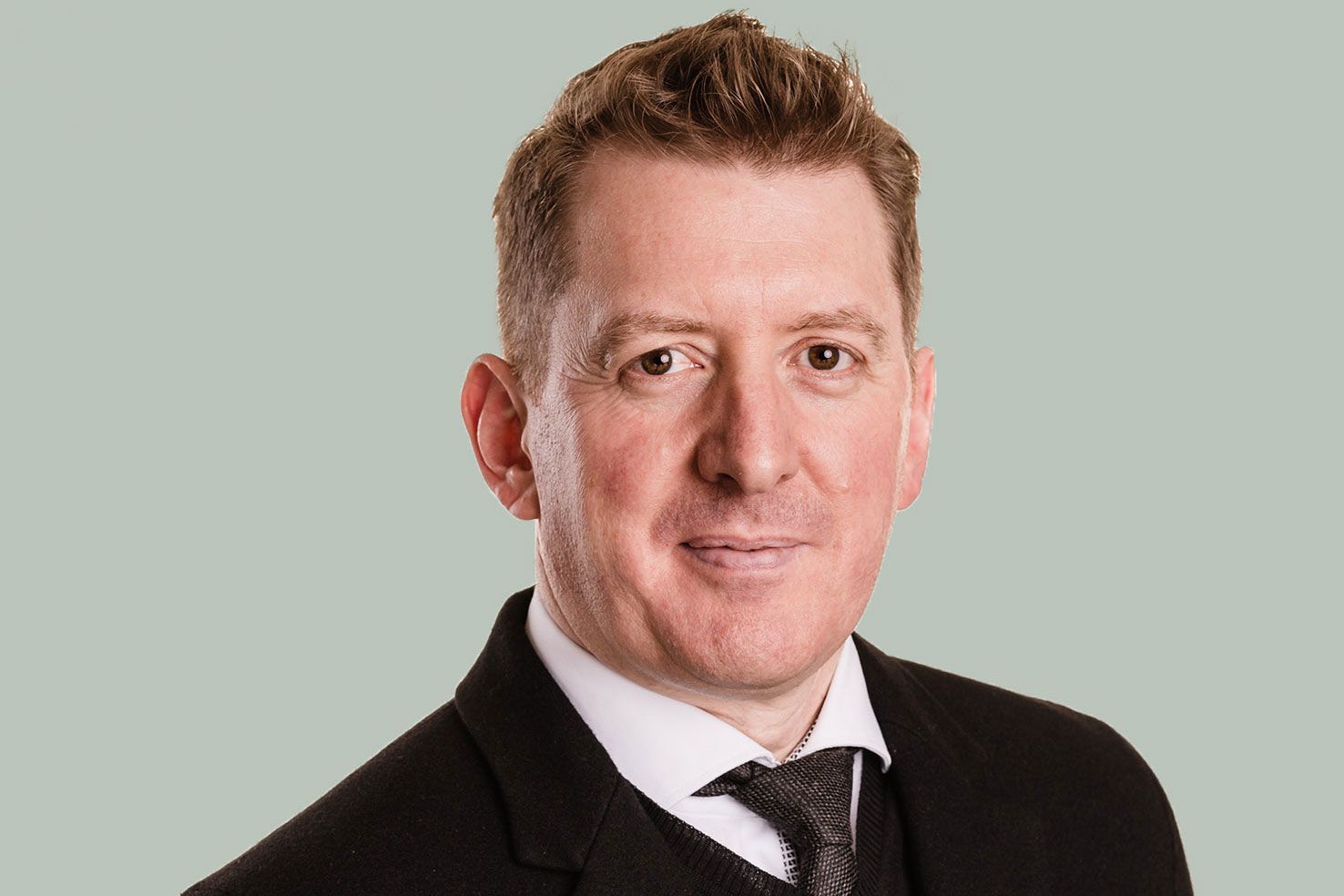 Andrew Murphy
Chief information officer, John Lewis Partnership
John Lewis may have declared a year ago that it was investing in people rather than drones, but technology remains crucial to the partnership's strategy. Andrew Murphy, JLP's chief information officer, is the man charged with delivering much of that change – and he has been vocal about how radical that transformation needs to be.
"We have to get real. We can't continue to be seduced by the short term of what is theoretically possible. We have to step back and take a holistic view of the role tech plays for our customers," he said last year.
Indeed, much of the partnership's capital expenditure is being ploughed into technology. Waitrose, despite the split from Ocado next year, has plans to treble the size of its online grocery business to £1bn over the next three years.
And JLP is also taking a bigger picture view, joining forces with agricultural robotics specialist Small Robot Company on a trial of robot harvesting at Waitrose's Leckford estate farm.
Murphy will be seeking more moves of that ilk as the Partnership sets itself up for the digital age.
Amélie Oudéa-Castéra
Executive director of ecommerce, data and digital, Carrefour
Carrefour is arguably transforming its business as quick as any other in the world as it adapts to the digital age – and its ecommerce, data and digital supremo Amélie Oudéa-Castéra is central to those efforts.
Last January, 10 months prior to Oudéa-Castéra's appointment, Carrefour boss Alexandre Bompard mapped out his bold vision to increase the retailer's investment in digital six-fold to €2.8bn over five years and hit €5bn in online food sales by 2022.
Former professional tennis player Oudéa-Castéra has courted third-party partners to help Bompard achieve those targets. Carrefour has teamed with Google to launch a digital hub, which opened in Paris in March. The grocery company is building an ecosystem of start-ups, which Oudéa-Castéra says are focusing on artificial intelligence and machine learning projects.
In July, Oudéa-Castéra unveiled another innovative tie-up, with Spanish start-up Glovo. The partnership, which goes live this October will allow Carrefour to offer 30-minute grocery deliveries in France, Spain, Italy and Argentina. Despite such initiatives, Oudéa-Castéra will likely have a few more aces left to serve.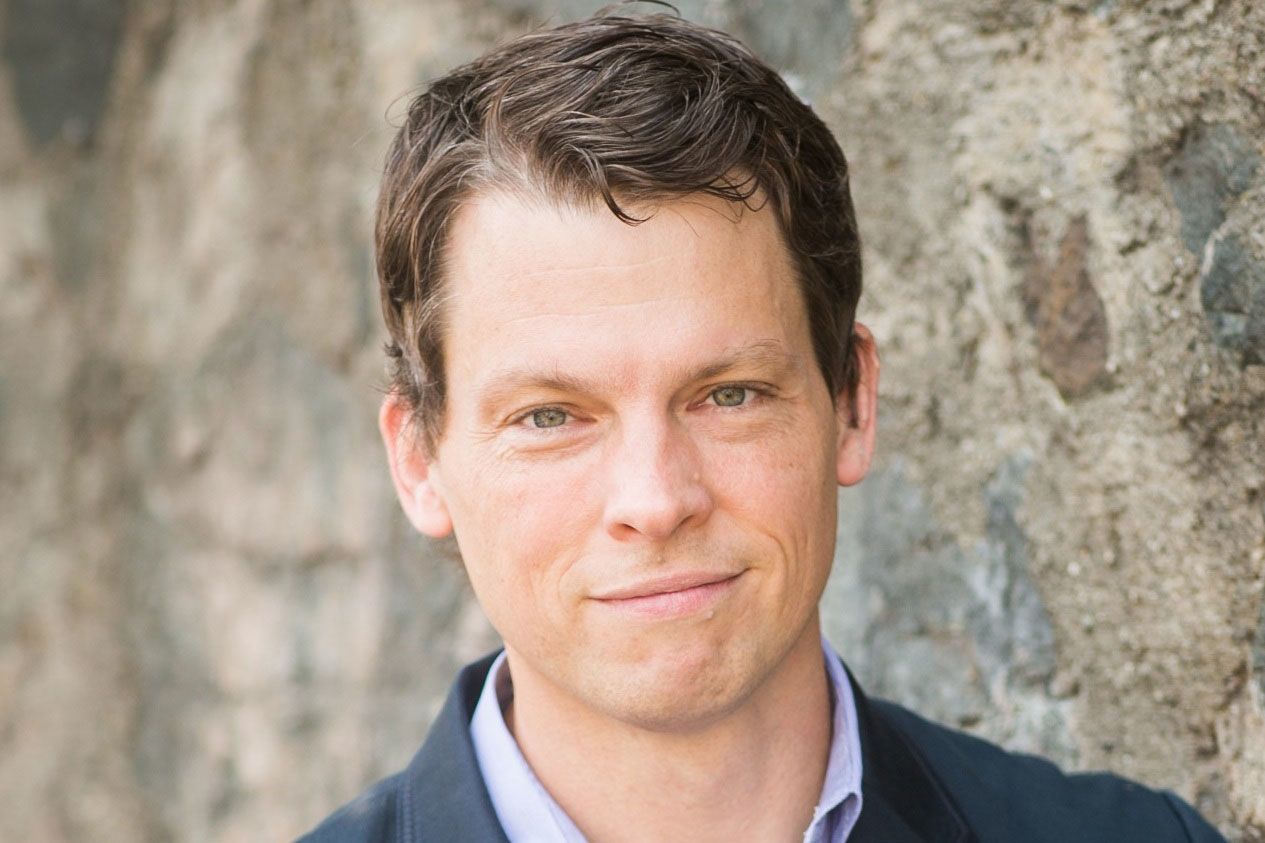 Greg Peters
Chief product officer, Netflix
Netflix chief product officer Greg Peters joined the streaming platform in 2008 as international development officer, having previously held roles at technology firms including Macrovision and Red Hat, as well as digital entertainment software provider Mediabolic.
A Yale graduate, Peters has held his current role since 2017. He leads the product team that design, build and optimise the Netflix user experience using customer data.
A key part of Peters' role is driving the personalisation of Netflix's content for its subscribers. He oversees around 400 A/B tests per year on its algorithms to ensure it is surfacing the most relevant content for its users.
As the platform increasingly pushes to increase its output of original content, Netflix is also investing in artificial intelligence in a bid to lower the cost of creating trailers, while also leveraging AI to ensure those trailers are being pushed to the relevant sectors of its growing audience.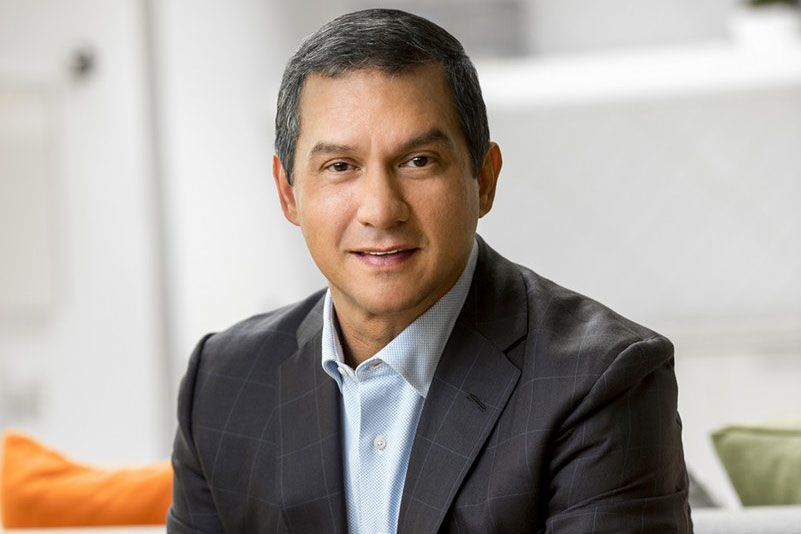 Javier Polit
Chief information officer, Procter & Gamble
Javier Polit leads Procter & Gamble's Information Technology arm, a dedicated division focused on using tech to better serve the supply giant's clients, customers and staff.
Despite only joining the business from the Coca-Cola Company two-and-a-half years ago, Polit has already overseen massive investment in IT at P&G. He is responsible for its infrastructure and platforms, information security, and the data and analytics used in the research, production, marketing and distribution of its products.
Polit is also spearheading P&G's ongoing drive to utilise tech in ordinary products to harness the internet of things trend.
It is piloting the integration of sensors and artificial intelligence into household items such as razors and blemish removers, while it has also launched the Olay Skin Advisor, an online beauty tool that uses 50,000 algorithms to analyse customers' selfies and make custom skincare recommendations.
Polit is respected the world over as a thought leader in the field of technology and is a regular speaker at international events.
Skip Potter
Chief technology officer, Nike
Since joining Nike from Capital One in September 2016, Skip Potter has helped Nike accelerate its journey to become a technology company, infusing tech into all aspects of its operations.
Potter and his teams are currently focusing most heavily on how augmented reality, virtual reality and 3D printers can help Nike create better trainers more efficiently.
At the start of this year, Nike debuted another innovation: its self-fitting smart sneaker technology, which combines a power-lacing system with a smartphone app to create a custom fit unique to the wearer.
Potter, who is also a seed investor and advisor at start-up SafeHub, which uses micro-vibration technology to measure building risk and damage in real-time, believes the best tech leaders possess three key attributes.
He pinpoints a focus on attracting, retaining and empowering talent; an awareness of emerging tech capabilities; and an ability to ship code that creates great products and experiences. He's certainly doing that at Nike.
Ian Rogers
Chief digital officer, LVMH
Luxury fashion titan LVMH pulled off a major coup when it poached Apple's chief digital officer Ian Rogers in 2015, immediately setting him the task to "explore new opportunities for the group in the digital sphere" — an area that luxury fashion players have been relatively slow to tap into.
Since taking on the role, Rogers has been central to LVMH's launch of a multi-designer ecommerce platform 24 Sèvres, its investment into fashion search engine Lyst, and the increase of its presence on Alibaba's Tmall platform.
Rogers, whose colourful career started by running the website of American hip-hop group Beastie Boys, runs LVMH's Luxury Lab.
In May it gave its Innovation Award to 3DLook, which can take measurements of the human body using only a smartphone, guaranteeing that any clothes purchased online will fit the shopper, thus cutting down on returns. With such partnerships in its armoury, there is more to come from Rogers and LVMH as it continues its digital transformation.
Barry Simpson
Senior vice-president and chief information and integrated services officer, Coca-Cola Company
A 30-year IT veteran, Barry Simpson has vast international experience, having led large-scale transformation programmes for businesses in the US, Australia and Asia.
Simpson joined the Coca-Cola ecosystem in 2008 as chief information officer of Coca-Cola Amatil, a Coca-Cola bottler based in Sydney. He moved to the Coca-Cola Company in 2016, overseeing the company's global IT strategy, services and operations, as well as procurement, facilities, and shared services.
At the start of this year, Simpson was handed additional duties including Coca-Cola's Enabling Services organisation, responsible for technical and integrated services governance.
Coca-Cola is facing into the digital future – and Simpson will have a key role to play in what that means for the beverages behemoth. It is already experimenting with ecommerce amid the growing direct-to-consumer trend and has tested initiatives like selling meal kits online and voice ordering.
Simpson must not only continue to innovate in those ways but ensure that Coca-Cola has the technical infrastructure that can keep pace with its supply chain and customer demands in the future.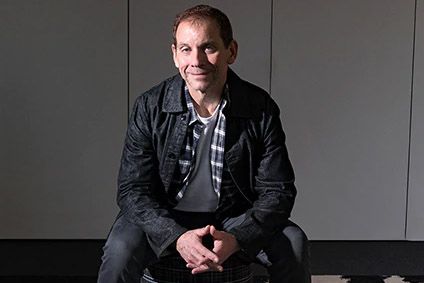 Michael Smith
Chief information officer, Estée Lauder
A seasoned leader with more than 25 years' experience across the technology, retail and pharmaceutical industries, Michael Smith became Estée Lauder's chief information officer in August 2017.
He is responsible for the technology strategy across Estée Lauder's stable of almost 30 beauty brands, across more than 150 countries, with a particular focus on key areas like retail, digital and analytics.
Smith has wasted little time in making his mark at Estée Lauder. He has brought in a raft of new tech talent, created a culture that encourages agility and speedy decision making, and, most importantly, scrapped the company's 'buy-and-integrate' IT strategy in favour of building expertise in-house.
Smith put an even bigger flag in the ground by creating a technology hub in Long Island, New York, designed to drive further innovation. A year ago, it hosted its first-ever external hackathon, as Smith and Estée Lauder look to 'Create Tomorrow's Beauty Experience Today'.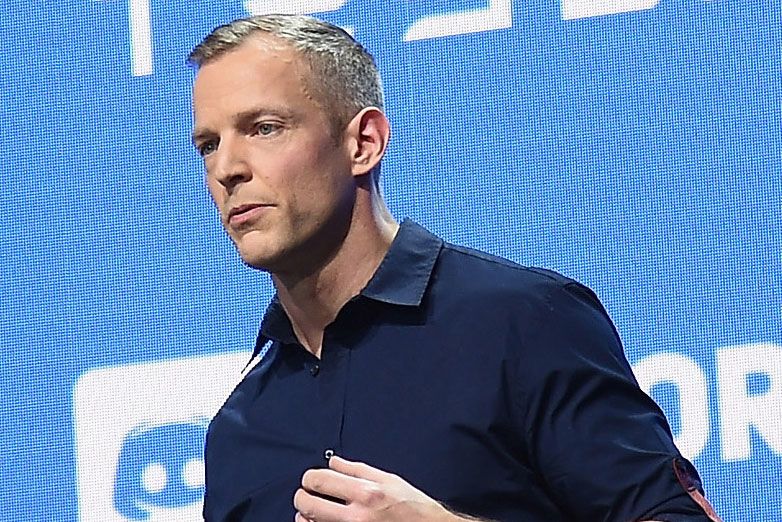 Gustav Söderström
Chief research and development officer, Spotify
Under his broad remit as chief research and development officer at Spotify, Gustav Söderström leads the music streaming giant's data, technology, engineering, product and design teams.
Söderström, who holds a master's degree in electro engineering from the Royal Institute of Technology, joined Spotify in January 2009 from Yahoo! Mobile, where he served as director of product and business development.
In more than a decade at Spotify, Söderström has helped the business redefine how people consume music through his responsibility for "creating and executing a product vision and strategy that keeps us competitive, innovative and differentiated".
As recently as August, Spotify launched a tool allowing users to share music to their Facebook Stories and said it was testing an in-app feature that allows users to create podcasts.
Söderström, who once described Spotify as "the R&D team for the entire music industry", was named Swedish IT entrepreneur of the year in 2006 and a year later was voted as one of Sweden's 50 most influential people under 40.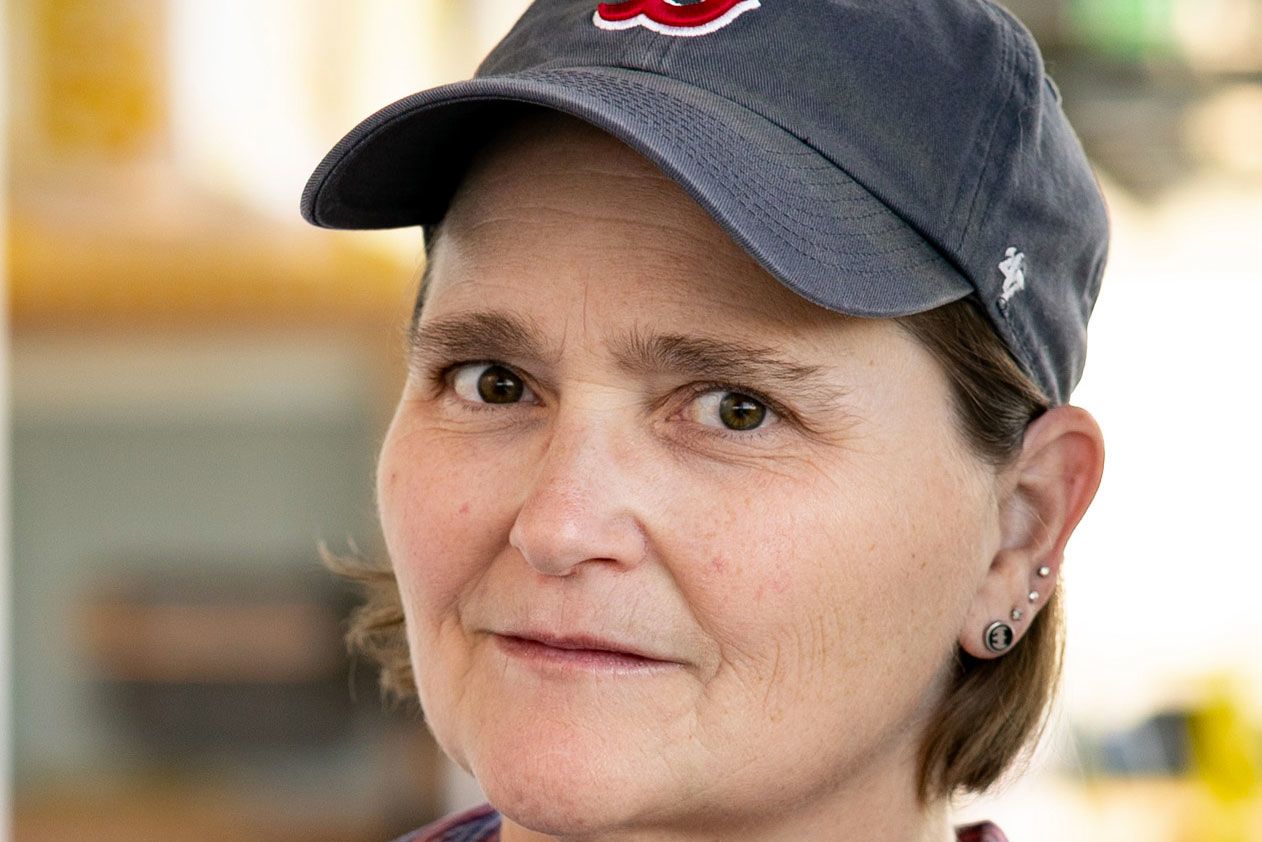 Susan Standiford
Group chief technology officer, Ikea
Susan Standiford joined Ikea at the beginning of this year in the key role of chief technology officer, holding overall responsibility for its tech strategy.
That duty is a crucial one, at a time when Ikea is transforming into a business fit for the digital age. The company and Standiford are thinking big.
Ikea has started to offer own-brand smart home products, such as speakers and plugs; it is leveraging augmented reality through its smartphone app and it has plans to make deliveries by autonomous vehicles.
Indeed, Standiford and co are already thinking about how self-driving vehicles will change the way interiors of cars and vans will be designed in the future.
Standiford, who previously held senior tech roles at Oracle and Disney Interactive, also spends time coaching the next generation of tech titans. She acts as a mentor on a number of start-up accelerator programmes and incubators, helping budding tech entrepreneurs build their businesses.
JB Straubel
Co-founder and senior adviser, Tesla
JB Straubel was a co-founder of Tesla, alongside current chief executive Elon Musk, with Martin Eberhard, Marc Tarpenning and Ian Wright. Having launched as an automotive company, its transition into a tech giant has been driven largely by the work of Straubel.
The Stanford University graduate served as Tesla's chief technical officer until July. He oversaw the technical and engineering design of Tesla's vehicles and had responsibility for research and development, new technologies, intellectual property and systems testing.
Although he maintains a lower profile than Musk, Straubel's impact at Tesla has been immense. He came up with some of its most important advances in technology, notably around car batteries, which use thousands of small, lithium-ion commodity cells, rather than individual large battery cells.
Straubel has advised venture capital firms including Taproot Ventures and Kleiner Perkins, conducting technical diligence reviews for start-ups in the field of clean energy technologies. He is also involved in Redwood Materials, a business that uses "advanced technology and process development for materials recycling, remanufacturing, and reuse".
Bob Strudwick
Chief technology officer, Asos
Asos may have suffered a few operational issues this year, but its technological capabilities continue to be the envy of many a retailer. The pureplay's first-ever chief technology officer, Bob Strudwick, has been front and centre of much of that work, creating and driving its tech strategy.
Under Strudwick's stewardship, Asos has grown its workforce to 75 software production teams, churning out 3,000 production releases in 2018, compared to 360 when he took on the role in 2015.
With Strudwick driving such constant change and development, Asos has been at the forefront of several innovations including VR, AI and AR. It has launched an algorithm-powered chatbot to answer customer queries and uses AR to show customers what products look like on different body shapes.
Asos was also one of the pioneers of visual search through its app, which allows shoppers to take photos of items they like to find similar products within the Asos range.
Last November, Strudwick also became a venture partner at Eight Roads, one of Alibaba's earliest investors.
Gabriele Tazzari
Director of research and development, YNAP
Gabriele Tazzari was part of the team that founded Yoox in 2000 and became director of research and development at the enlarged Yoox Net-a-Porter Group following the merger of the two businesses in September 2015.
Tazzari and his team are responsible for leveraging new technologies to adapt to the way consumers want to shop. It has tested 'conversational commerce' through WhatsApp, for instance, as it experiments with new ways of interacting with its customers.
In the past year, Tazzari has been central to the development of an AI-powered virtual personal stylist tool, which recommends products to customers based on image recognition and personal preferences. YNAP has also launched Instagram shopping, allowing followers of the Net-a-Porter and Mr Porter accounts to purchase products seen in Instagram posts, without having to leave the app.
Tazzari has been tasked with driving such moves as part of YNAP's bid to 'hyper-personalise' its offer and forge closer relationships with its shoppers in the highly competitive ecommerce world.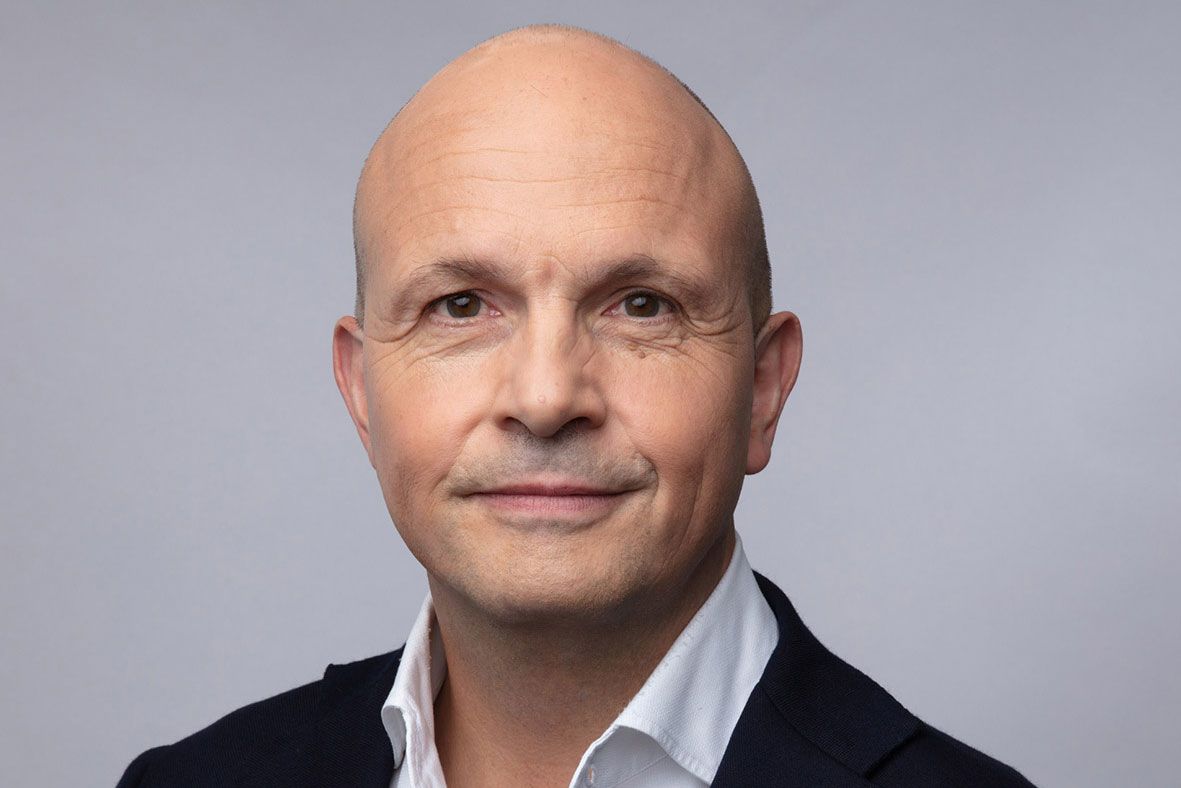 Peter Ter Kulve
President of Home Care, Unilever
A Unilever veteran of more than 30 years, Peter Ter Kulve was promoted in the spring to lead the FMCG titan's Home Care business, which boasts brands such as Surf, Cif and Domestos. But it is accomplishments prior to his new role that earned Ter Kulve a spot on the Tech 100 list.
Passionate about technology inside and outside of work – Ter Kulve spends his spare time mastering his hoverboard – the Dutchman previously held two key tech roles.
Between June 2016 and April 2018, he spent two years as chief transformation officer, spearheading Univeler's Connected 4 Growth programme, designed to shape its business model to face into the digitisation of the industry.
He then spent a year as chief digital and growth officer, putting his plan into practice by leading the end-to-end digitalisation of the business, with responsibility for everything from data-led marketing to internal IT processes.
Unilever has adapted rapidly to digital transformation – and Ter Kulve has been right at the heart of that change.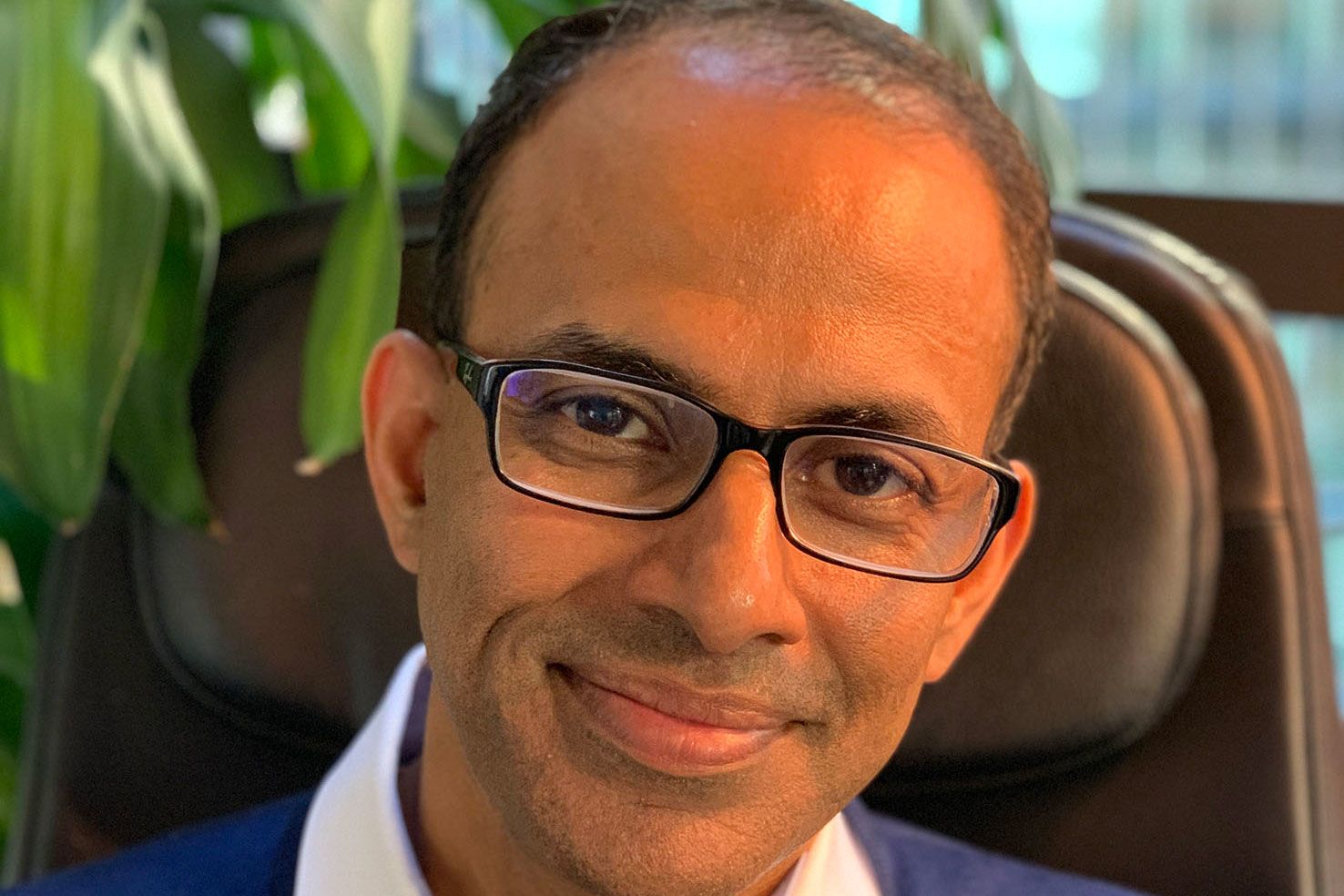 Savio Thattil
Chief information officer and senior vice president of technology, Sephora
Beauty giant Sephora has gained worldwide plaudits for the way it has used technology to enhance the retail experience both in-store and offline – a reputation that has been enhanced by the work of Savio Thattil.
The former Oracle and Walmart executive joined the business in 2011, with responsibility for driving digital innovation in stores and online, and for all of Sephora's technology, including store systems, its website, mobile and supply chain.
Sephora prides itself on pushing the boundaries of technology in order to enhance its business. Thattil's team has worked alongside tech firm ModiFace, for example, to develop an AI-powered app that helps customers find specific make-up shades simply by uploading a photograph.
But Thattil takes a considered approach to tech innovation, waiting for technologies to become enablers rather than distractions before sanctioning investments. When interviewed for research by PwC, he said: "When we think of tech we never start with the tech, we always start with what we think will make our lives easy."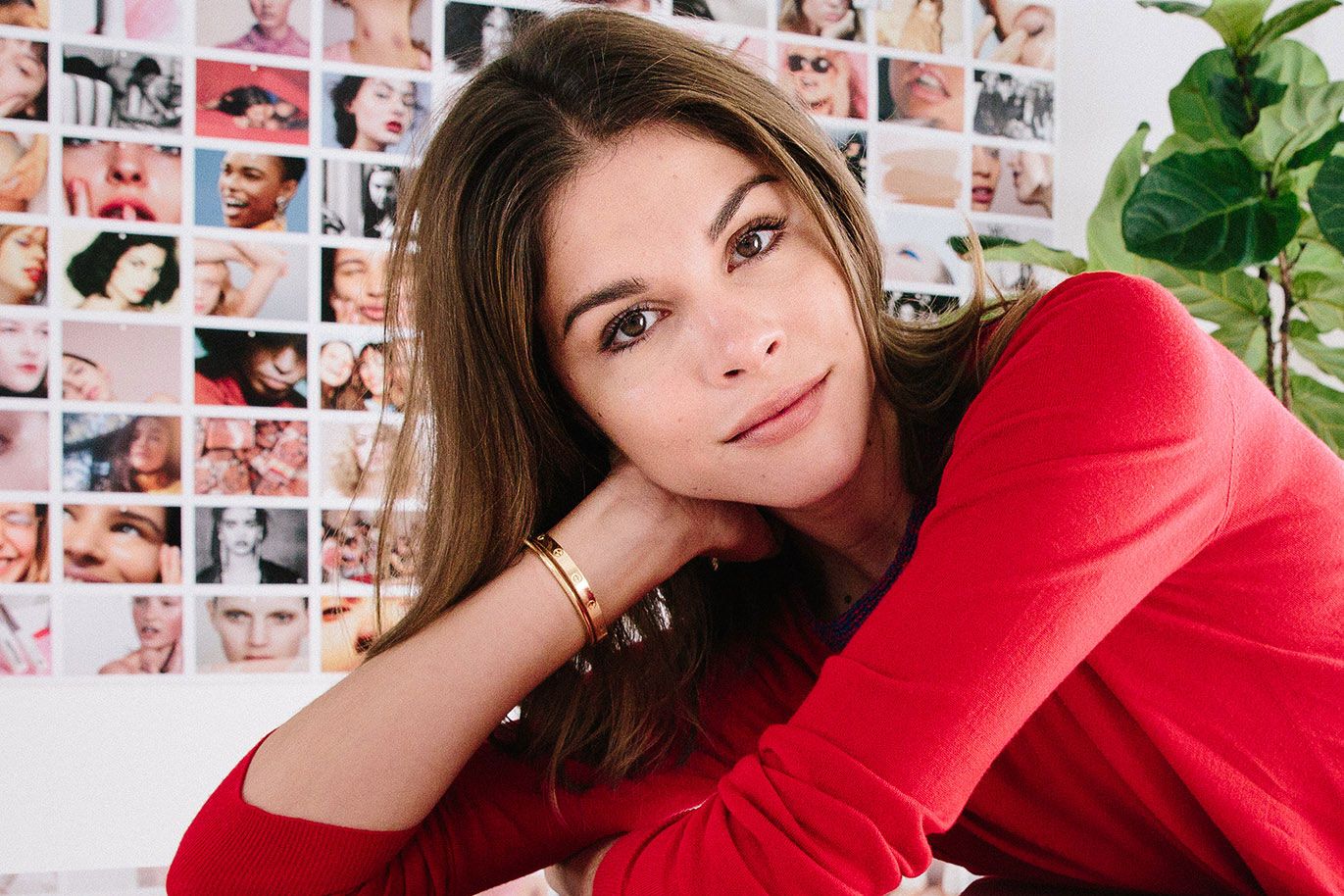 Emily Weiss
Founder and chief executive, Glossier
Emily Weiss has transformed Glossier from a beauty blog into a cult beauty brand worth more than $1bn – a milestone it surpassed after securing $100m in series D funding back in March. It is a far cry from its formative days five years ago when Weiss was rejected by 11 of the 12 venture capital firms she approached for funding.
Since securing her first investment from Kirsten Green in 2014, Weiss has leveraged ecommerce, social media, millennial-friendly digital marketing and a direct-to-consumer approach to build her business and disrupt the established order in cosmetics.
Glossier uses digital content as well as any business to promote its products. It has more than 2 million Instagram followers and still leverages Weiss' original beauty blog, Into the Gloss, to build the brand and a customer base.
Earlier this year, Glossier revealed it had more than doubled revenues in 2018 to over $100m, attracting one million new customers in the process. Under Weiss' stewardship, that seems certain to keep on growing.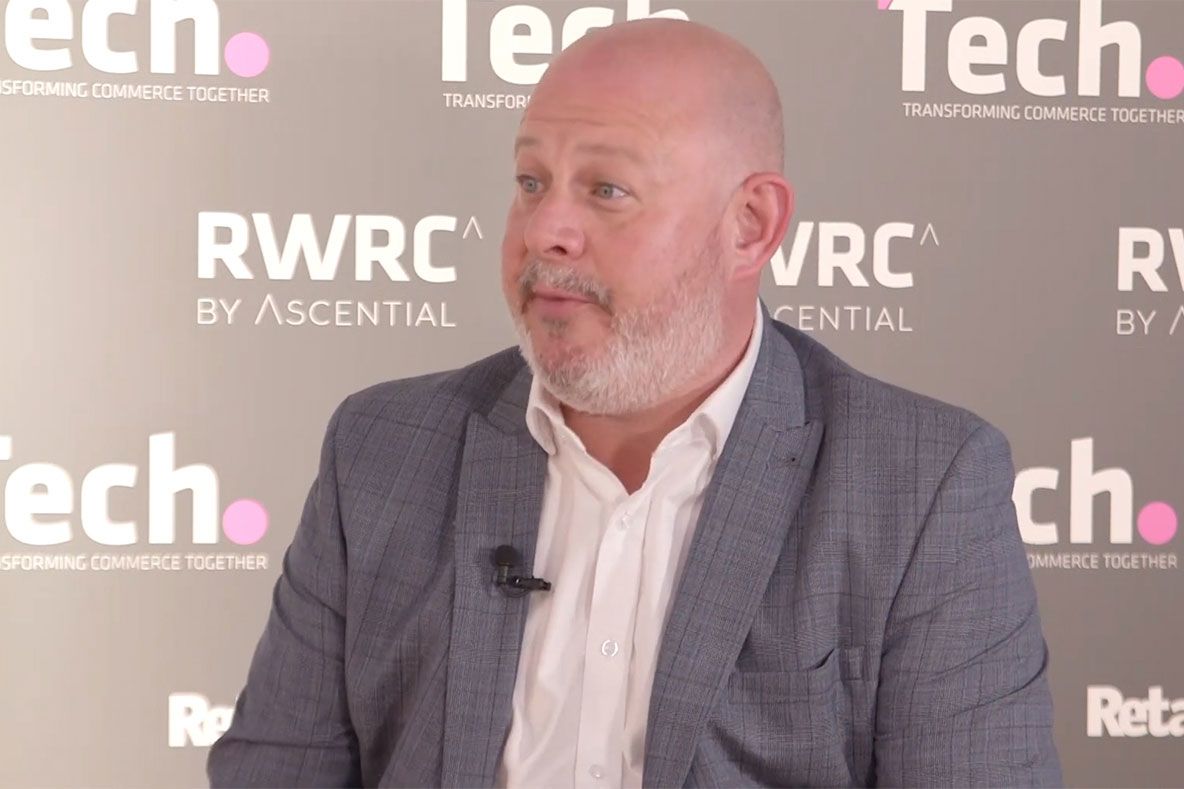 Andy Wolfe
Group digital director, Kingfisher
A computing graduate boasting a CV littered with tech and transformation-related roles, Andy Wolfe has arguably taken on one of his toughest challenges yet at Kingfisher.
Wolfe, who was previously instrumental in transforming Shop Direct from a catalogue retailer into a tech-driven pureplay in his five years with the business, is harnessing his expertise in a bid to transform Kingfisher into a genuinely multichannel business.
The DIY giant is aiming to integrate its IT systems and become world-class online across its European businesses – including B&Q, Screwfix and French giant Castorama – as part of its ambitious One Kingfisher strategy. As group digital director, Wolfe has overseen much of that work since moving into the role a year ago.
The group's digital sales grew 17% in the year to January 31 to account for 6% of total revenue. But Wolfe aims to grow that further, by rolling out what Kingfisher has called "next-generation ecommerce ability".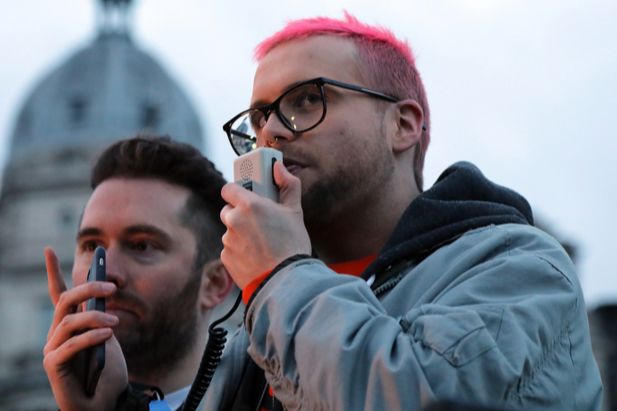 Christopher Wylie
Christopher Wylie became a household name last year after blowing the whistle on the misuse of data by political consulting firm Cambridge Analytica. And just under a year ago, his reputation in retail circles was enhanced when he was hired as H&M's research director.
Wylie is helping the Swedish fashion giant gain a deeper understanding of its customers by leveraging consumer, product and marketing insights while supporting its work on "sustainable and ethical" AI. The retailer is ramping up its use of AI in order to better predict future sales and minimise unsold product levels.
Wylie says: "If you better understand what people like to wear, how they like to wear it, and how they want to feel when they're wearing it, you'll naturally start to create insights as to modernising and updating your collection."
Those efforts bore early fruit in the three months to February, when H&M said "stronger collections" boosted full-price sales and gross margins.
INVESTORS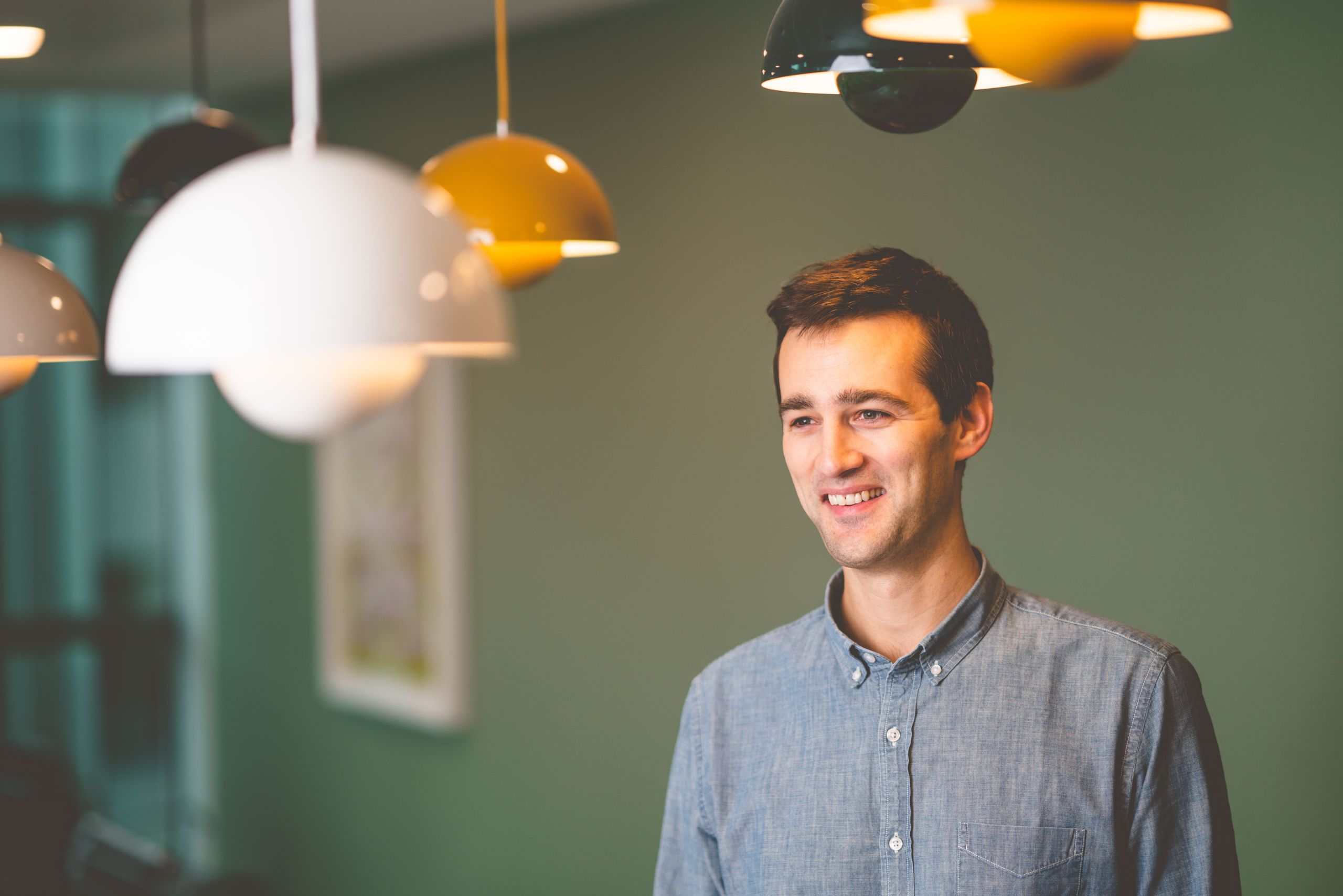 Alliott Cole
Chief executive, Octopus Ventures
Oxford University graduate Alliott Cole made a number of early-stage investments in business in London before moving to New York to set up Octopus Ventures in 2008.
Since then, he has built the company into one of Europe's largest venture capital teams, steering a fund worth £1bn – a milestone it reached in April.
Cole has worked with some of the founders of LoveFilm after they went on to build new companies including healthy snacking brand Graze, online real estate service Zoopla and dog food business Tails.com.
He has also invested in the founders of Secret Escapes, Antidote and Big Health.
It is a portfolio that sums up Cole's focus on investing in companies that will shape the future of industry, money or health. He has also invested in a number of tech companies, including Digital Shadows, Edgify, Open Signal and Swiftkey.
"It's rare to find a true pioneer," Cole says. "But we've met enough now to know that individuals with the right drive and the right backing, can change the world."
Chase Coleman
Founder, Tiger Global Management
American investor and Tiger Global Management founder Chase Coleman started his career more than 20 years ago and has amassed a personal fortune estimated at $4.6bn. His tech-focused Tiger Global manages $30bn of investments.
Coleman was just 25 years old when Julian Robertson, who managed a separate hedge fund, Tiger Management Corporation, handed him $25m to start his own tech fund. Coleman has never looked back.
Tiger Global has become a prolific investor in tech start-ups. A year ago, it raised its 11th and largest private investment fund of almost $3.8bn, which it has been focusing on technology investments including cloud and industry-specific software, as well as direct-to-consumer firms in America, India and China.
Since its formation, Williams College graduate Coleman has overseen investments in more than 250 companies and is perhaps best known for being early-stage investors in social networking giants Facebook and LinkedIn.
Other notable bets include recruiting website Glassdoor, direct-to-consumer shaving company Harry's and CRM platform Freshworks.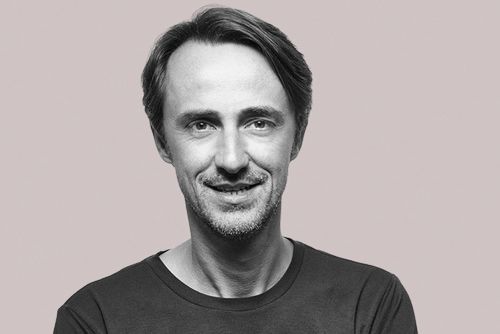 Frederic Court
Founder and managing partner, Felix Capital Partners
Frederic Court has worked in the technology industry for the past 20 years, firstly as an entrepreneur, then as general partner with Advent Ventures. He founded Felix Capital in 2014 and has made a string of impressive investments since then in digital lifestyle businesses.
Court currently counts the likes of online food delivery service Deliveroo, exercise equipment and media company Peloton and Gwyneth Paltrow's natural health firm Goop in his portfolio.
During an 18-year spell at Advent, Court was one of the first investors in Farfetch, which went on to launch an IPO that valued the business at $6bn. His past exits include Zong, which was acquired by eBay for $240m and Vitrue, which was snapped up by Oracle for $310m.
Court's first fund at Felix closed at $120m in 2015, and the second at $150m two years later. With deep pockets and an impressive track record, you wouldn't bet against him supercharging the next big start-up in the coming years.
Robin Klein
Co-founder and general partner, LocalGlobe
British entrepreneur and investor Robin Klein started his investment career back in 1999 when he co-founded The Accelerator Group alongside his son, Saul. Klein spent time at Index Ventures before leaving in 2015 to set up LocalGlobe, again with Saul at his side, focusing on early seed investments in tech-enabled businesses.
Between them, the father and son pairing has made investments into more than 60 companies, a number of which have gone on to become household names.
An electrical engineering graduate with a masters in industrial engineering, Klein counts the likes of Agent Provocateur, Lastminute.com, Dopplr, LoveFilm and TweetDeck among his past investments. He currently chairs Moo.com, MyBuilder and Wonga, and also sits on the board of Farfetch and Zoopla.
Prior to his investment career, Klein held a number of operational roles, including that of managing director for marketing and home shopping at Arcadia. Back in May 1995, in his final operating role as chair and chief executive of Innovations, Klein conducted the UK's first-ever ecommerce transaction.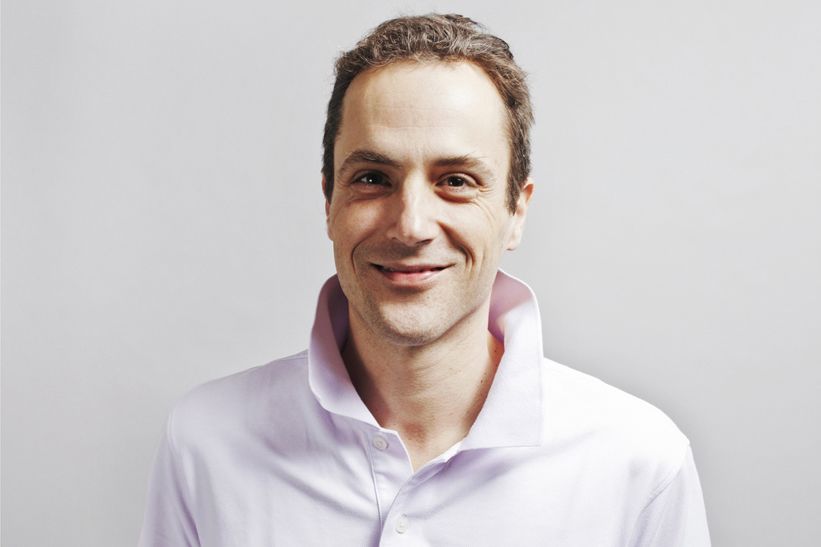 Henry Lane Fox
Co-founder and chief executive, Founders Factory
Started by Henry Lane Fox and Brent Hoberman in 2015, Founders Factory is a corporate-backed tech start-up accelerator that counts the likes of Marks & Spencer, L'Oréal and EasyJet among its investors.
Founders Factory runs its own incubator, which has helped create 22 start-ups to date and also invests in an average of 35 existing start-ups every year. Its portfolio spans a host of sectors, including retail, beauty, fintech, AI, big data and travel.
Prior to setting up Founders Factory, Fox was chief executive of Founders Forum Group, where he remains a partner. He began his career in digital as a member of the founding team at Lastminute.com, alongside Hoberman, and has amassed vast experience advising global brands and institutional investors on their digital transformation strategies.
In that capacity, Fox has worked closely with the likes of Tesco, L'Oréal, Visa and Sky.
Chris Orndoff
Chief investment officer, Vulcan Capital
Chris Orndoff is the chief investment officer at Vulcan Capital, the multibillion-dollar investment arm of Vulcan Inc, the company started by Microsoft co-founder Paul Allen. In his crucial role at the business, Orndoff directs asset allocation and works with Vulcan's portfolio managers across different sectors and markets.
University of Chicago graduate Orndoff took on his role in June 2016, with influence over Vulcan's wide-ranging portfolio.
Some of its most successful investments include those in Chinese ecommerce titan Alibaba, prior to its 2014 float, and Flipkart, which was acquired by Walmart in 2018. It also boasts investments in Spotify and Uber, both of which launched IPOs in 2018 and 2019 respectively.
Orndoff and Vulcan take what it describes as a longer-term, "entrepreneur-friendly" approach to its investments, generally pursuing cash injections of up to $100m.
To date, it has completed more than 35 transactions globally, at a value approaching $1bn. With a string of successful investments already under its belt, Orndoff is charged with helping to find the next big start-up.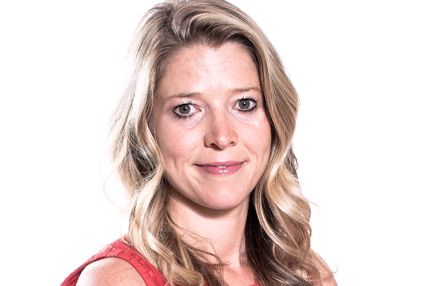 Nicole Quinn
Partner, Lightspeed Venture Partners
Nicole Quinn spent nearly a decade in equity sales and research at Morgan Stanley covering ecommerce and retail businesses.
It was during her time here, working on the IPOs of Facebook and Groupon, that she was inspired to become an angel investor.
In May 2015, Quinn joined Lightspeed Venture Partners, where she focuses on investing in emerging consumer companies. S
he counts the likes of footwear brand Rothy's and meditation and sleep app Calm in her diverse portfolio.
Quinn is also heavily involved in Planet of the Apps, an Apple-produced series that gives app developers a chance to receive funding from Lightspeed.
A York University graduate, Quinn resides in San Francisco but spends a lot of time researching potential investments across the US.
"I don't want to just invest in the bubble of Silicon Valley," she says. "I want to listen to the core customer, and keep my eyes and ears open to new ideas."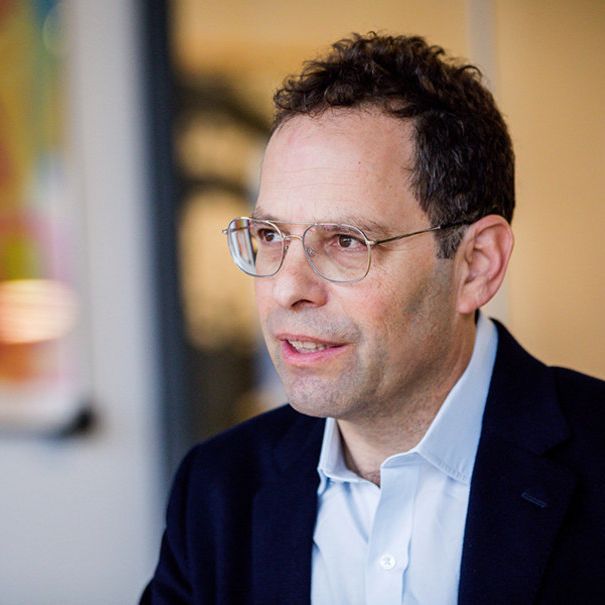 Neil Rimer
Co-founder and partner, Index Ventures
Born in Montreal, Canada, but raised and educated in Geneva, Neil Rimer co-founded Index Ventures alongside his brother David and Giuseppe Zocco in 1996.
Rimer's vision was to support ambitious entrepreneurs by taking Silicon Valley-style investment to Europe, at a time when 'venture capital' was a new term outside of the US.
In Index's early days, Rimer would start every presentation with a slide that simply asked: "What is VC?"
Index has grown from those humble beginnings to become one of the world's leading venture capital firms. It has raised $7.25bn to date and boasts more than 160 companies in its portfolio. Its impressive list of past and present investments include Facebook, Asos, Farfetch, Just Eat, Deliveroo, Etsy, Sonos, Skype and Dropbox.
Further underscoring the global reputation he has built, Rimer was named the number one venture capitalist in Europe in Forbes' inaugural Midas List Europe in 2017. He also featured in The New York Times' list of the top venture capitalists in the world last year.


Jim Swartz and Arthur Patterson
Jim Swartz and Arthur Patterson set up Accel, then known as AccelPartners, back in 1983. The fund specialises in seed and growth-stage investments and has grown rapidly since its inception almost 40 years ago.
Patterson still serves as Accel's lead investor, having helped dozens of management teams to develop their businesses during his time at Accel.
Swartz, who is now into his fifth decade working in venture capital, has served as a lead director of more than 50 companies. Much of his current work is done with Accel's London team as a founder and mentor to its European arm.
Among the duo's biggest successes are online food delivery service Deliveroo, music streaming service Spotify and social media giant Facebook, which had barely broken out on a handful of university campuses when it received series A funding from Accel.
They might be among the older dogs in the investment world, but Swartz and Patterson still have the ability to pick a winner.
Matt Truman
Co-founder and chief executive, True
After exiting online luxury childrenswear retailer Alexandalexa.com in 2013, Matt Truman and the man who helped him co-found the etailer, Paul Cocker, joined forces again to form True.
The firm bills itself as Europe's only sector specialist in the consumer and retail industries that operates across the entire investment vertical.
Truman has been involved in the retail and consumer sector for almost 20 years, beginning his career at Deloitte before joining Lehman Brothers, where he eventually became head of retail.
Truman later joined JP Morgan, leading its European retail franchise. During a 13-year career in the City, Truman advised some of the world's largest retailers.
He currently sits on the board of a number of companies in True's portfolio, including Ribble Cycles, The Cotswold Company and Tyres on the Drive. In total, True's portfolio boasts more than 40 retail, consumer and leisure businesses, including ecommerce platform NearSt, home cycling training game Zwift and snacking business Serious Pig.
COLLABORATORS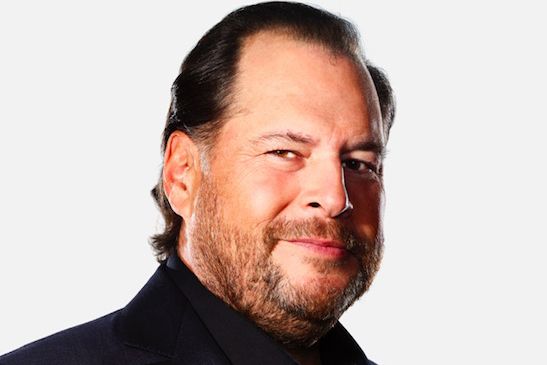 Marc Benioff
Founder and chief executive, Salesforce
Marc Benioff is the founder of Salesforce, which provides cloud-based CRM software that challenges rival tech giant Oracle.
Benioff got his first job at a jewellery store with the aim of saving up to buy a computer. He claims he came up with his idea for Salesforce while swimming with dolphins in Hawaii.
The 6'5" Benioff is a very prominent figurehead at Salesforce, and each year takes to the stage at the annual Dreamforce conference for a marathon-length keynote address, which in the past has featured appearances from Metallica, Stevie Wonder and U2.
During the past year, Salesforce has brought the likes of FedEx and Airbnb on board as it continues to grow its business globally. In the second quarter of this year alone, Salesforce raked in $4bn in revenues and completed the $15.7bn acquisition of Tableau as Benioff bids to create the largest community of data experts in the world.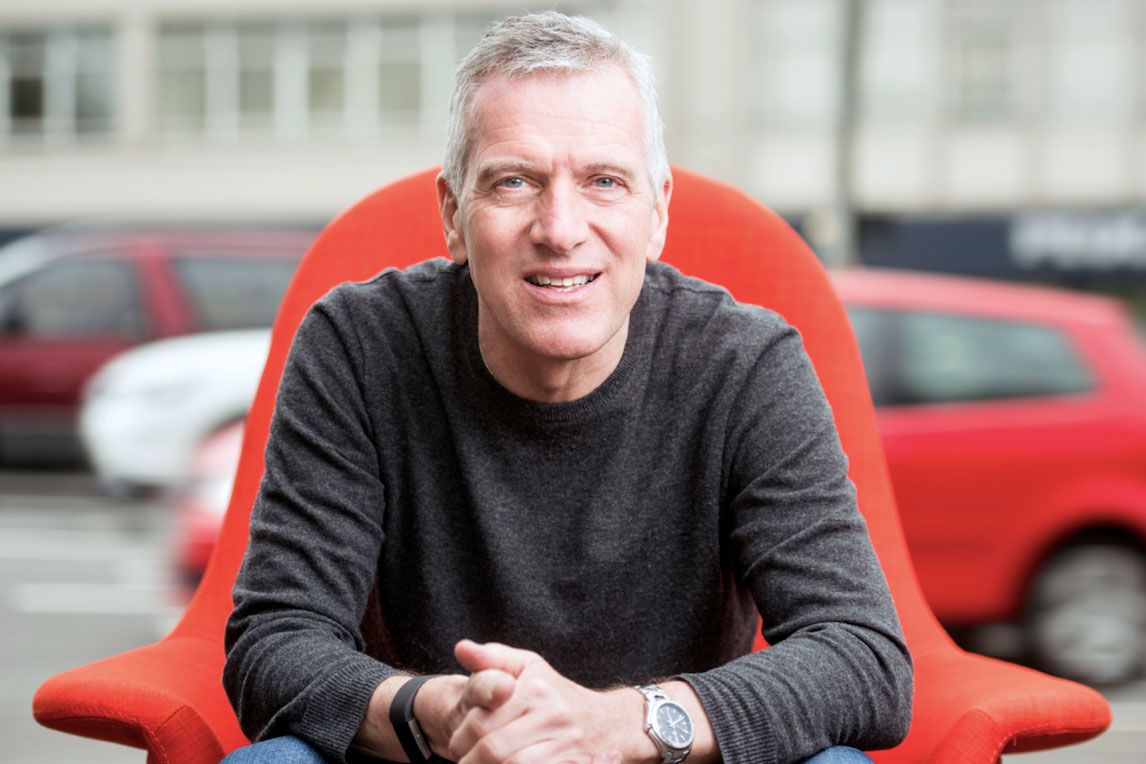 Stan Boland
Tech veteran Stan Boland has grand plans for his self-driving car platform FiveAI and believes it could be worth "tens of billions" in the future. At a time when parking on the British high street is often pricing consumers out of visiting, the technology Boland's company is working towards could help drive footfall to struggling shopping thoroughfares.
FiveAI aims to be the first driverless taxi service in the UK and has ambitions to start offering a commercial service in London by 2022. While Google has spent over $1bn on developing self-driving vehicles, Cambridge-based FiveAI has raised just £29m thus far.
Although its resources are limited, Boland's pedigree could help FiveAI win out. He has led companies including Acorn Computers, Icera, Element 14, and Neul, overseeing the sale of the latter three for over $1bn collectively.
Boland, however, admits FiveAI is "a gamble" and says "a number of bets have got to come off for it to work". However, only a brave man would bet against him.
Raunaq Bose
Co-founder and chief technology officer, Humanising Autonomy
The rise of autonomous systems is posing many questions for the retail industry, some of which are likely to be answered by Raunaq Bose's Humanising Autonomy. The company specialises in improving human-machine interactions across the mobility, manufacturing, and logistics industries.
Humanising Autonomy's core communications technology Blink was created by mechanical engineer Bose and fellow researchers at the Royal College of Art and Imperial College. Bose believes most autonomous systems such as self-driving cars and delivery drones do not allow for true two-way communication. By contrast, Blink allows a human to influence the behaviour of the system in an intuitive way, such as a pedestrian being able to stop a self-driving car by raising their hand.
Bose and his team are moving beyond the concept stage to commercialisation of its technology. It has already closed a $5m seed round, led by Anthemis, with Japan's Global Brain, Germany's Amplifier and SV's Synapse Partners also investing.
Cheng Li
Chief technology officer at Ant Financial (formerly known as Alipay)
The brainchild behind the world's largest online and mobile payments platform Alipay, Cheng Li holds huge sway over the future of mobile payments. He was hired by parent company Alibaba in 2005 as one of the founding engineers and was responsible for building the technology of the payments platform from the ground up.
Since its foundation, the firm has rolled out a number of subsidiary businesses and rebranded as Ant Financial Services Group. Cheng is now chief technology officer at Ant Financial after helping design and delivering every generation of Alipay infrastructure.
Cheng's vision has helped Ant Financial become the highest-valued fintech company in the world, but he is hard at work on developing the next generation of Ant Financial's overall platform and infrastructure, at a time when Alipay is seeking to expand beyond its core Chinese market. In March, it partnered with Barclaycard to allow UK merchants to accept Alipay smartphone transactions.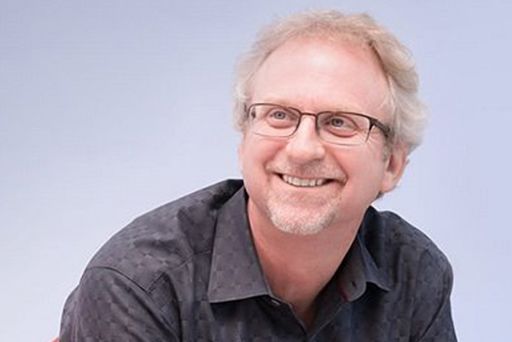 Paul Daugherty
Chief technology and innovation officer, Accenture
In his role heading up Accenture's technology innovation group, Paul Daugherty advises leaders of global organisations about how they can use AI and other tech to reinvent their businesses. Daugherty also sits on Accenture's global management committee and advises on the group's technology strategy, which includes overseeing research and development activities at Accenture Labs.
Fellow Accenture executive Jim Wilson and Daugherty have co-authored 'Human + Machine: Reimagining Work in the Age of AI', a book that acts as a management playbook for all things AI.
An Accenture veteran of 33 years, Daugherty has played a key role in establishing the company's digital credentials. He founded Accenture's cloud computing business and was instrumental in launching Accenture's SaaS, big data and open source businesses.
In addition to his day-to-day work, Daugherty is a vocal advocate of gender equality in the technology space. He sponsors STEM-related inclusion and diversity initiatives and his board roles include a position at Girls Who Code.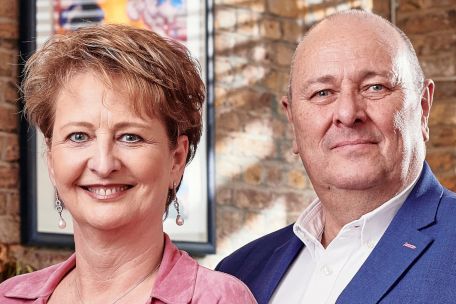 Edwina Dunn and Clive Humby
Chief executive and chief data scientist, Starcount
Husband and wife team Edwina Dunn and Clive Humby are the pioneers of the data science industry that has shaped modern retail. Dunnhumby, the company they set up from the kitchen of their home in Chiswick, west London, provided the analytics that drove the success of Tesco's Clubcard, the loyalty scheme that helped double the grocer's market share in under three years. They pocketed close to £100m when they sold the remainder of their eponymous business to Tesco in 2010.
The duo now leads data consultancy Starcount, which advises clients including Holland & Barrett, Jaguar Land Rover and Marks & Spencer. They work with the latter to better leverage the customer data obtained through its Sparks card and to understand "the 'why' behind M&S customer purchases".
Humby claims credit for coining the phrase "data is the new oil", while Dunn has been appointed board member for the Centre for Data Ethics and Innovation. Both were awarded OBEs for services to data and business earlier this year.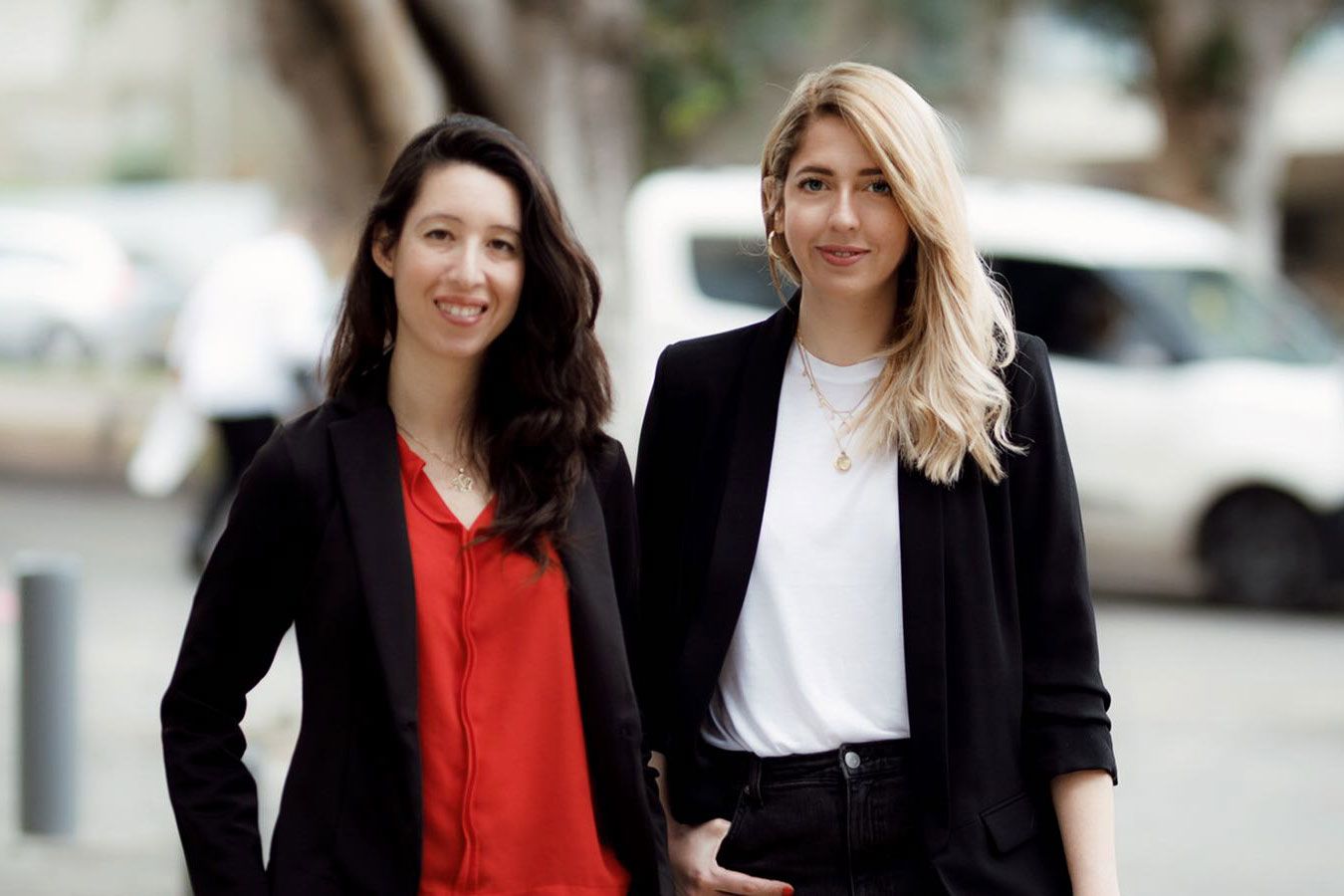 Alla Foht and Yael Kochman
Both Alla Foht and Yael Kochman began their careers in marketing before partnering to found Re:Tech, a Tel Aviv-based innovation hub for retail.
Re:Tech effectively acts as a matchmaker, connecting retailers to technology start-ups that can help transform their business. The company taps into the wealth of fintech, mobile and adtech start-ups located in 'Silicon Wadi', Israel's version of Silicon Valley.
Last summer it partnered with Asos, which has subsequently opened an innovation lab in Tel Aviv. Re:Tech has also worked with the likes of Ikea, Nike, Zalando and Farfetch, which harnessed Re:Tech's expertise to recruit Israeli companies to join its London accelerator.
The Re:Tech innovation hub was initially born out of the founders' previous venture Fash&Tech, which acted as a community where fashion and technology start-ups could meet investors and brands.
After organising a conference that sparked several partnerships, Foht and Kochman extended the venture beyond fashion – and should be on the radars of retailers across the globe.
Nidal Haddad
Ecosystems and alliances leader, Deloitte Digital
Nidal Haddad helps clients integrate technology into their operations from a wide breadth of tech providers. It is big business for Deloitte – the ecosystems and alliances division that Haddad heads up has driven more than $5bn of revenue for the company.
Haddad is focused on solving the complex technology challenges faced by large businesses, many of which are burdened by legacy systems, and works with the likes of Apple, Amazon Web Services and Google. Particular areas of focus include the 'future of work', the 'future of mobility', and the 'internet of things'. Haddad's ecosystems and alliances division also seeks to foster early collaboration with start-ups to deliver next-generation solutions via Deloitte's Catalyst Innovation program.
Haddad's work allows Deloitte Digital, a digital consultancy, to deliver on its mission statement of helping clients to see what's possible, identify what's valuable, and deliver on it. He has been at Deloitte for almost 20 years and is also a member of the company's management committee.
Raia Hadsell
Senior research scientist at DeepMind
New Yorker Raia Hadsell moved to London in 2014 to join artificial intelligence firm DeepMind, shortly after the company's acquisition by Google. Hadsell has worked on deep learning and robotics problems for over a decade, and her thesis on 'Learning long-range vision for off-road robots' won the best dissertation award from New York University. She undertook her post-doc at the prestigious Carnegie Mellon Robotics Institute.
At DeepMind, Hadsell leads the research team for robotic navigation, including the StreetLearn project, which is teaching robots how to navigate a city like a human.
Hadsell's route to robotics was an untraditional one, but one that will stand her in good stead for an industry that is currently wrestling with the ethics of automation. Hadsell says she came to AI research "obliquely", having taken an undergraduate degree in religion and philosophy at Reed College.
As a woman in the field of robotics, Hadsell says she finds it "infuriating" when people at industry events assume she is a recruiter or someone else's 'plus one'.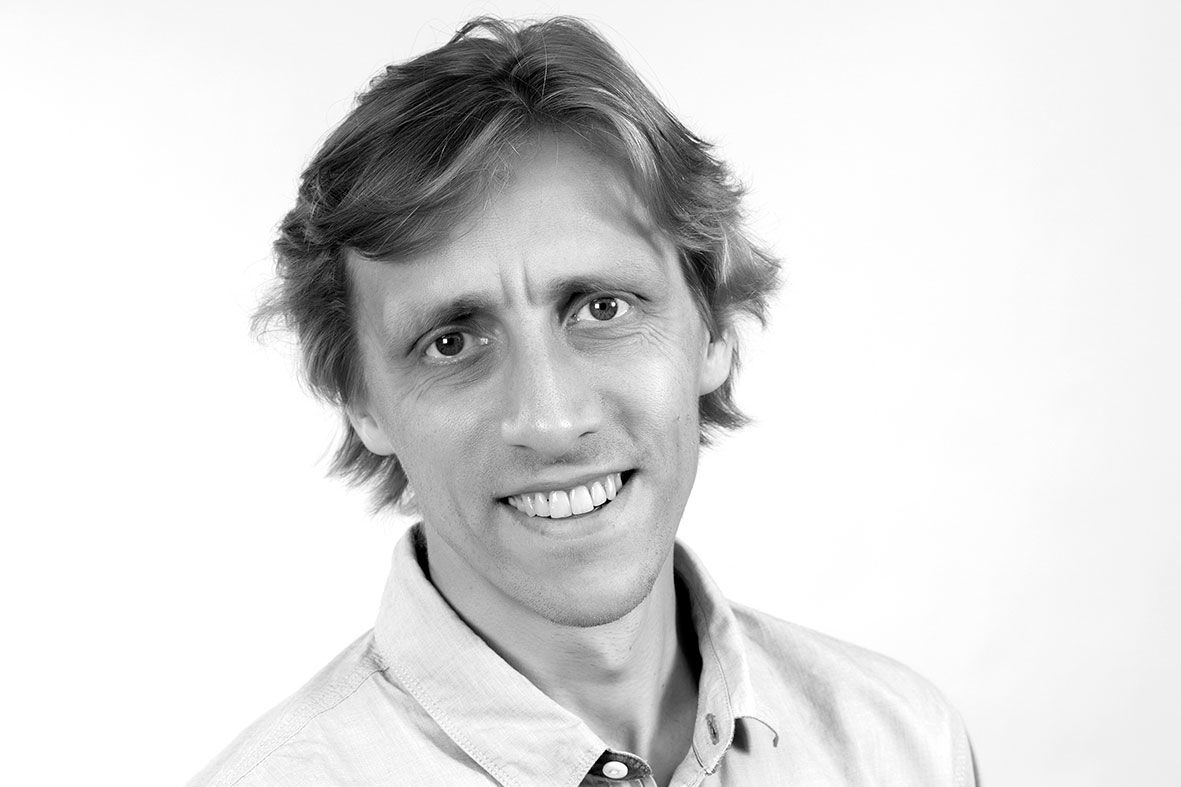 Ahti Heinla
Chief technology officer, Starship Technologies
Estonian Ahti Heinla and fellow Skype founder Janus Friis joined forces again in 2014 to form Starship Technologies, a company revolutionising last-mile delivery. Its autonomous electric rovers have already made more than 100,000 commercial deliveries and have been trialled by the likes of Tesco and, earlier this year, the Co-op.
Heinla conceived the idea for the company after taking up robotics as a hobby and competing in NASA's Sample Return Robot Challenge. Teams competed for a $1.5m prize fund to build a robot that could find and retrieve samples on an alien planet, without the help of communications. After the contest, Heinla and Friis realised robotics could offer an answer to the last-mile delivery conundrum.
Last June, Starship Technologies succeeded in raising $25m in seed funding to commercialise its proposition. In January it partnered with Sodexo to launch robot food delivery services at George Mason University to its 40,000 students and staff. By March, it had landed a similar deal with Northern Arizona University as it continues to build its client base.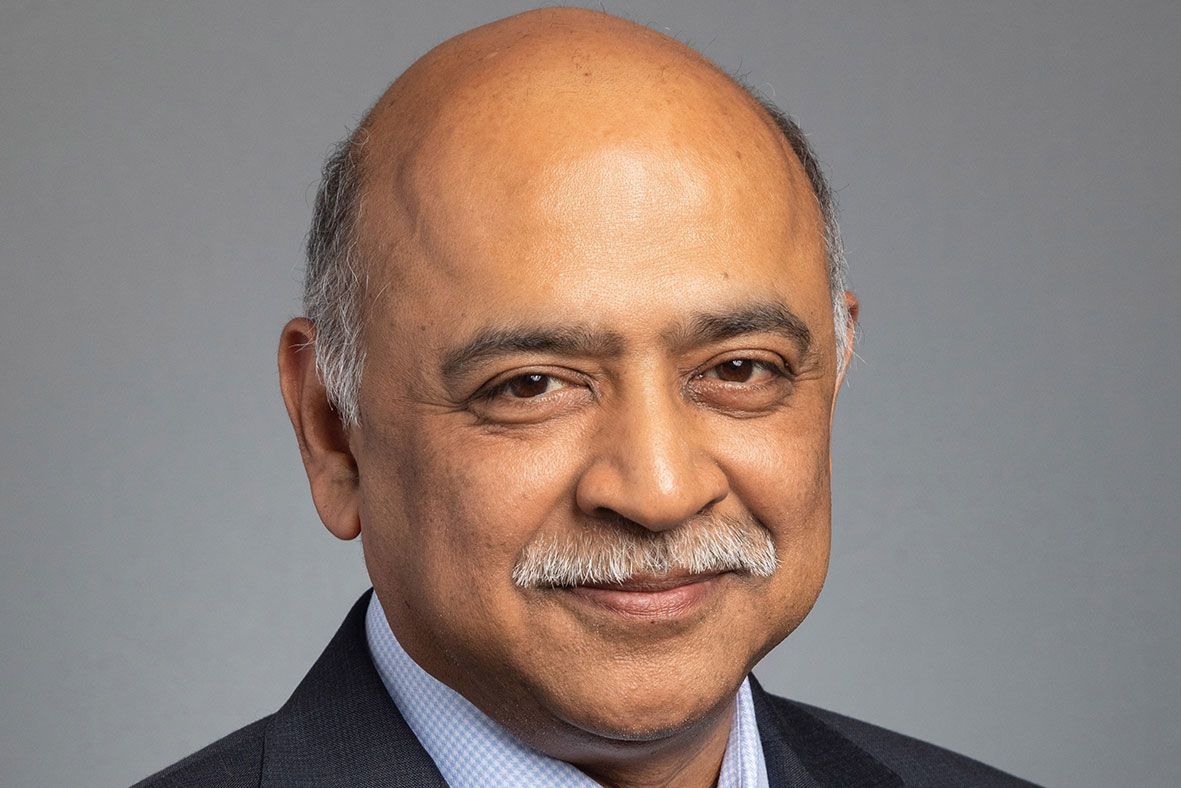 Arvind Krishna
Senior vice-president of cloud and cognitive software, IBM
Arvind Krishna has been at IBM for almost 30 years, rising to become its supremo for all things cloud computing. He heads up the IBM business unit that provides clients with the platforms they need to develop their AI and cloud-based solutions.
Krishna's responsibilities have included the masterminding of IBM's $34bn acquisition of open source provider Red Hat. The purchase enabled IBM to move its software from data centres to the cloud, which means clients can run applications on all the major public clouds including Amazon Web Services, Microsoft Azure, Google Cloud Platform, Alibaba and IBM Cloud. This allows clients to benefit from a truly agnostic solution for their cloud computing needs. Krishna also guides IBM's strategy in artificial intelligence, quantum computing, blockchain, and nanotechnology.
His tech prowess is evident in the 15 patents he has co-authored, while his alma mater the University of Illinois recognised his achievements with a distinguished alumni reward in 2007.
Kathryn Parsons
Co-founder and joint chief executive, Decoded
A master networker and regular on the speaking circuit, Kathryn Parsons is very much the public face of Decoded, a company she founded with three others in January 2011. Decoded's core promise is to teach anyone to code in a day and it claims to have educated 500,000 business leaders – including staff from Marks & Spencer, with whom it has launched a 'Data Academy' – about the fundamentals of coding since launching in east London.
Parsons' route into the tech sector was an unconventional one. She studied Latin and Ancient Greek at Cambridge University and later went on to become an advertising executive at Ogilvy. A linguist by training, Parsons said that the inspiration for Decoded came with the realisation coding was a new 'language' affecting everyone's professional lives, but few understood it.
Parsons' prominence in the UK tech sector has led to her holding roles on the advisory boards for the Prime Minister and London Mayor, as well as a non-exec board role at the Department for Business, Energy and Industrial Strategy.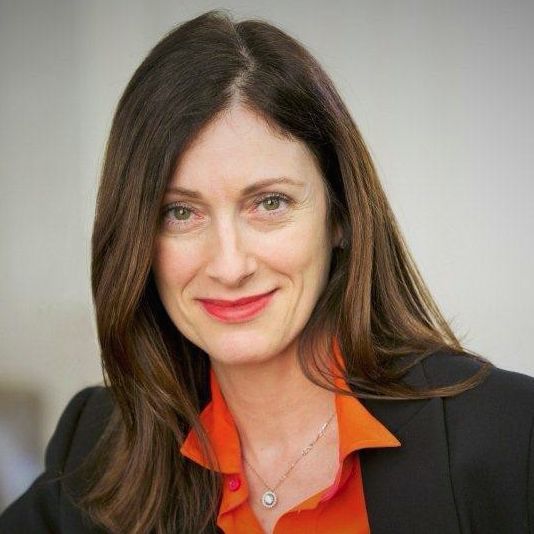 Cindy Rose
UK chief executive, Microsoft
Bostonian Cindy Rose is another to have trodden a less traditional path to the top of a tech firm. She started her career as an insolvency attorney, before moving to Disney where she fiercely protected the firm's intellectual property. Disney consequently handed Rose a lobbyist role, before she was appointed to lead the UK business.
She joined Microsoft via roles at Virgin Media and Vodafone, where she led the expansion of the retail store estate from 350 to more than 500 stores.
In her current role, Rose is responsible for Microsoft's product, service and support offerings across the United Kingdom, including helping businesses make the transition to cloud computing and AI-based systems. Last summer, Marks & Spencer revealed it was working with Microsoft's AI engineers in a partnership aimed at transforming the customer experience and staff processes by using artificial intelligence.
And in January, Boots owner Walgreens Boots Alliance migrated the majority of the company's IT infrastructure to Microsoft Azure in a bid to make healthcare delivery more "personal, affordable and accessible".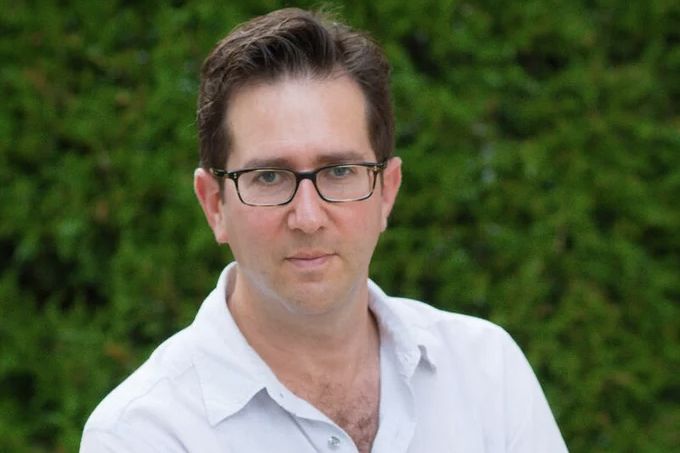 Michael Ross
Co-founder and chief scientist, DynamicAction
Cambridge mathematics graduate Michael Ross has been at the forefront of retail's data-led revolution throughout his career, starting out as a consultant at McKinsey during the early years of the world wide web.
In 1999 he left to set up online lingerie retailer Figleaves.com, which was sold to N Brown in 2010.
Ross co-founded DynamicAction in 2007 and has served as chief scientist since its inception. In that role, Ross develops the science and mathematics that fuel the proprietary algorithms of DynamicAction, a cloud-based retail analytics platform that connects data from every part of a retailer to give a single view of profit and performance.
Ross is a regular on retail's speaking circuit and the go-to man for many a retailer wishing to navigate the increasingly complex multichannel world. He counts the likes of Farfetch and Mulberry within his client base and holds non-exec director positions at N Brown and Sainsbury's Bank.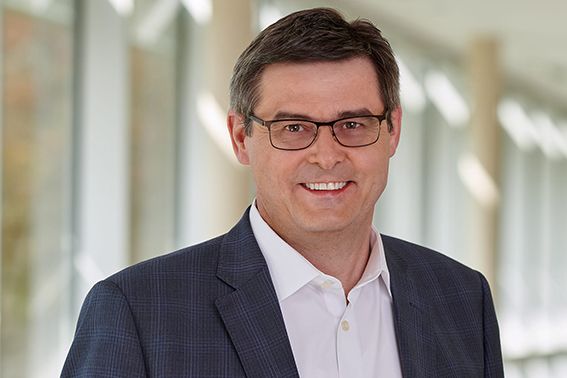 Oliver Schabenberger
Chief operating and chief technology officer, SAS
Oliver Schabenberger relinquished a tenured position, effectively a job for life, at his alma mater Virginia Tech to join analytics software firm SAS. It proved quite a change in direction from his days in academia, during which time he produced a textbook on plant and soil sciences.
During his 17 years at SAS, he has rapidly risen up the ranks. He became chief technology officer in 2016 and was handed the additional responsibility of the chief operating officer role last year. Schabenberger oversees multiple divisions within SAS, including research and development, sales, marketing, information technology and customer support.
As the lead on SAS innovation strategy, Schabenberger is focusing on advanced analytics technologies including machine learning, deep learning and artificial intelligence, as well as the growing demand for internet of things capabilities. He has driven advances in software that allow businesses to stream data from IoT devices in real-time to act quicker on issues including fraud prevention, cyber defence and energy consumption.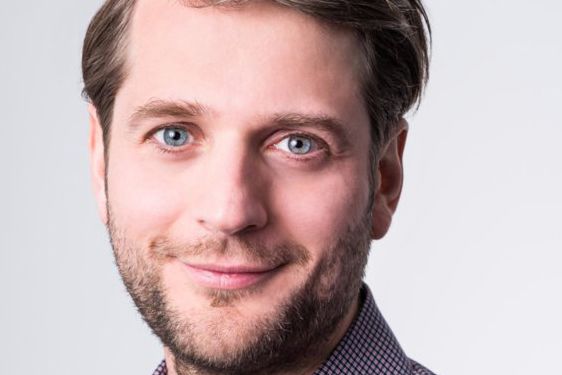 Sebastian Siemiatkowski
Co-founder and chief executive, Klarna
Sebastian Siemiatkowski met Klarna co-founder Niklas Adalberth in the most unlikely of places – the broiler station at Burger King. They have come a long way since then – a funding round that completed this August valued their payments business at $5.5bn, making it Europe's most valuable fintech company.
Klarna is yet to crack the US, but Siemiatkowski and his two co-founders have already made significant headway in the UK with their 'buy now pay later' model, which allows users to skip paying upfront and lends credit based on users' credit history and browsing behaviour.
Despite competition from the likes of Laybuy and etailer MySale, which plans to offer its own proprietary payments technology to third-party retailers, Klarna has secured high profile partners including Asos, JD Sports, Topshop, Moss Bros and Schuh.
And in May, Klarna revealed plans to extend its model to the in-store environment, with a system that allows shoppers to make payments on smartphone and choose a 30-day deferred payment option, or pay in three monthly instalments. With such innovation underway, Siemiatkowski and his business are genuinely transforming retail payments.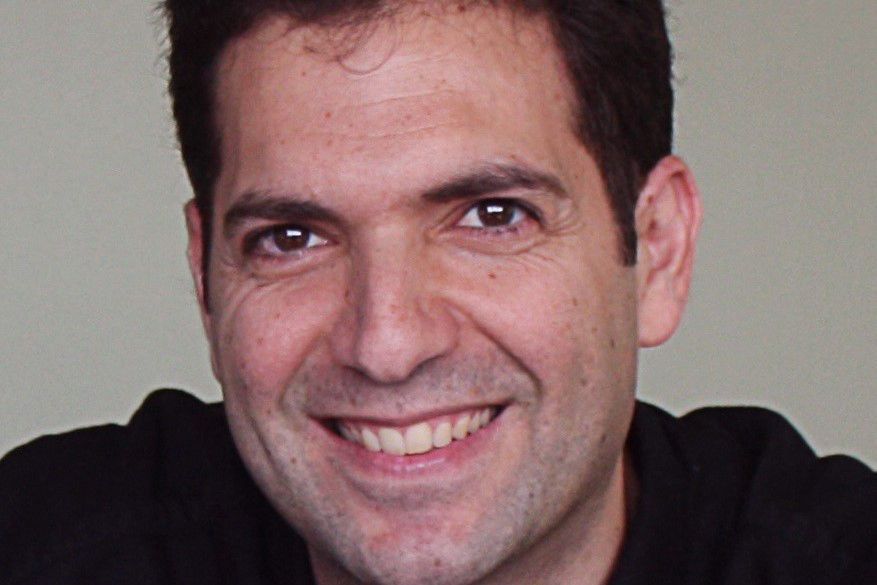 Sarjoun Skaff
Co-founder and chief technology officer, Bossa Nova
Sarjoun Skaff moved to Pittsburgh from Lebanon to study robotics at Carnegie Mellon University in 1999. It proved a formative time for Skaff – it was at CMU's world-renowned Robotics Institute that he received the help he needed to set up robotics firm Bossa Nova in 2005.
His company now has offices in both Pittsburgh and Silicon Valley and counts Walmart among its biggest clients. The US retail titan uses Bossa Nova's robots to track in-store inventory, with the machines alerting staff when shelves need replenishing. They strip out the man hours needed for manual stock checking by scanning 2D and 3D images of the shop floor. They use 'ballbot' technology to move on a sphere, enabling "elegant motion and superior navigation" in busy stores.
Bossa Nova secured $29m in investment capital last year, bringing its total funding to $70m, as it bids to further develop and roll out its technology to stores across the globe.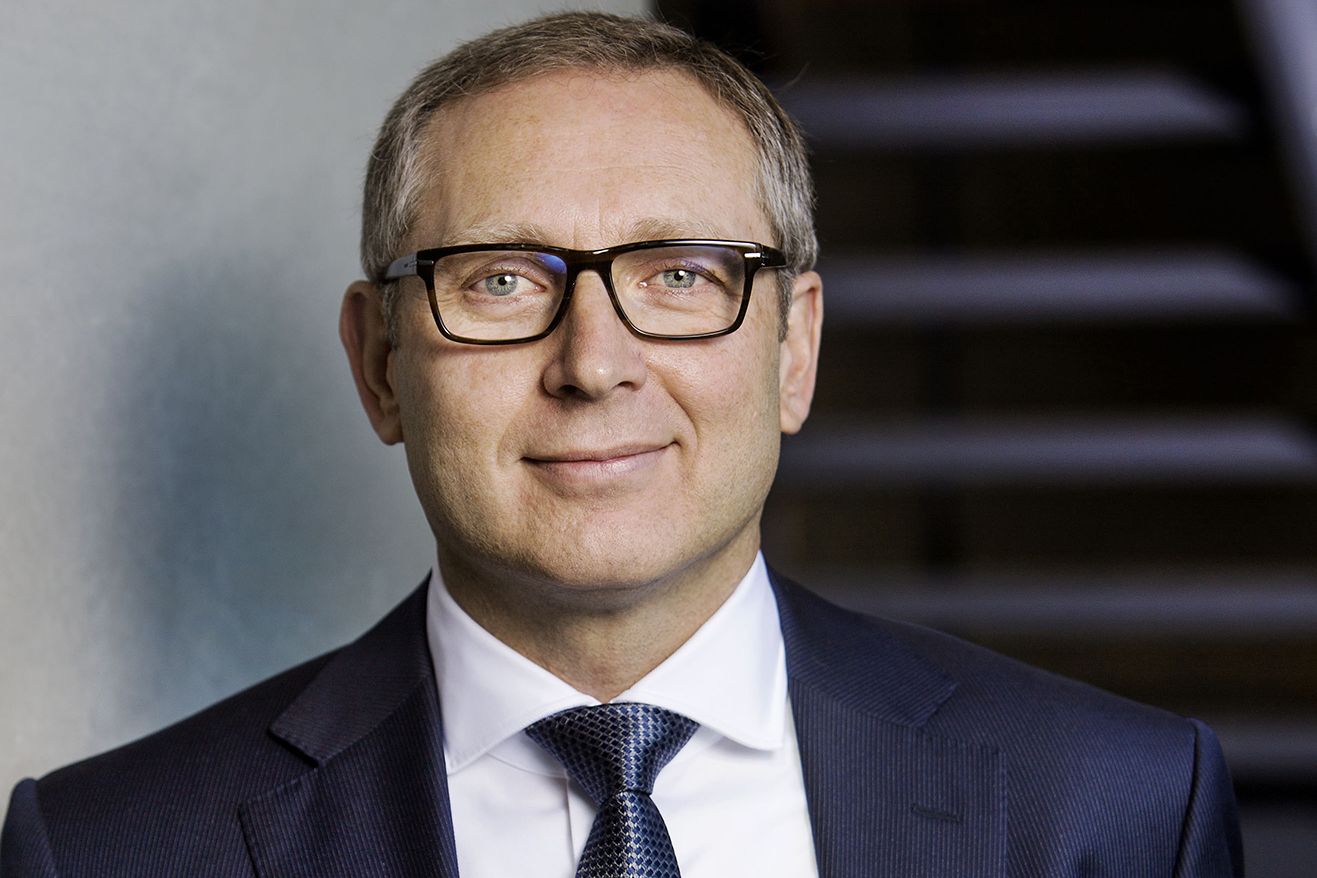 Jürgen von Hollen
President, Universal Robots
Jürgen von Hollen was drafted in as president of Danish firm Universal Robots to steer it through an explosive period of growth.
Universal Robots already controls half of the market for collaborative robots, or "cobots" – machines that can carry out repetitive tasks inside factories and are designed to work safely alongside humans. Such robots are expected to become increasingly commonplace within a retail industry looking to automate its factories and warehouses. Universal Robots already works with the likes of L'Oréal on packaging and palletising, as well as automotive titans Ford and Nissan on car assembly.
Von Hollen is well placed to broaden that client base having previously led the automation business at civil engineering giant Bilfinger. During his time there he was responsible for a global staff of almost 10,000 and annual sales in excess of €1bn.
Von Hollen began his career with aerospace firm Daimler-Benz and has held senior management roles at Daimler-Chrysler Services, Deutsche Telecom and Pentair.
Frank Wang
Founder and chief executive, DJI
Wang Tao, more commonly known as Frank Wang, has been anointed the world's first drone billionaire. His company, Da Jiang Innovations (DJI), dominates the sector with an estimated 70% share of the market for commercial and recreational drones.
Wang's interest in drone tech reportedly began with a school project in which he impressed his teacher with a helicopter flight control system, and he went on to found DJI in 2006 from his dorm room at Hong Kong University of Science and Technology.
But even Wang has been surprised by the popularity of the devices since then. His initial ambitions did not stretch beyond supplying a niche market through a company of 20 or fewer employees. DJI now has offices all over the world and 14,000 employees, supplying the music, film and TV industries, as well as the US military. Although it has done little collaboration with retailers to date, any business looking to explore the world of drone deliveries should look no further than Wang.
Zhang Xiaolong
Senior executive vice-president, Weixin (WeChat) Group
The unassuming Zhang Xiaolong, also known as Allen Zhang, has achieved rockstar status among the Chinese tech community as the programmer who created WeChat. The Tencent-owned app began life as a messaging tool in 2011 and is now used for everything from making purchases and paying bills, to playing games and ordering takeaways. At its heart is an app-within-an-app concept that allows it to meet its users' needs without them having to leave the app.
Zhang is so popular that fans were paying ticket touts to hear his keynote session at this year's Tencent conference. Over 1,000 people stayed until midnight to watch his speech, during which he revealed that WeChat's daily active users had surpassed the one billion mark. That number is only likely to grow further, particularly if WeChat can follow in Alipay's footsteps and strike a deal that would allow the app to be used to make payments in UK stores. Watch this space.
Zhang Yiming
Founder, TikTok owner ByteDance
36-year-old Zhang Yiming is little known outside China, despite owning one of the world's most valuable start-ups. The media mogul's ByteDance company is worth in the region of $75bn, dwarfing the valuation of other tech titans like Uber.
Yiming is most famous in the Western world for founding video-sharing app TikTok, which is hugely popular with millennials the world over. Last October, it became the most downloaded app in the US and is now available in over 150 countries. Such is its global reach, marketers at retailers and brands are becoming increasingly aware of TikTok as a tool through which to stay relevant to younger consumers.
Dubbed "the Instagram for the mobile video age", TikTok has already struck partnerships with the likes of Guess to launch branded content. And in April, Hollister piloted an in-app 'shop now' button as TikTok dipped its toe into ecommerce. With such moves afoot, the app could soon become just as essential as Facebook, Twitter and Instagram in the coming years.
START-UPS AND DISRUPTORS
Jon Asher and Charles Griffith
In a retail environment where it is increasingly hard to keep up with Amazon's logistics innovations, Charles Griffith and Jon Asher are seeking to provide the answer.
Their company MileZero is a venture-backed start-up, which offers retailers such as Staples a cloud-based platform that automates the co-ordination of fulfilment from the moment a product is packed. The technology is designed to respond to real-time conditions across the network.
Co-founder and chief technology officer Griffith developed the system based on his former experience as vice president of transportation technology at Amazon. As leader of the Amazon engineering team, he grew it from 50 people in a single site in Seattle to 300 across five offices in the United States, India, China, and Canada.
Asher has an equally impressive pedigree. As a member of the original Netflix team, he developed many of the company's original core features including the rental queue, search, and product display.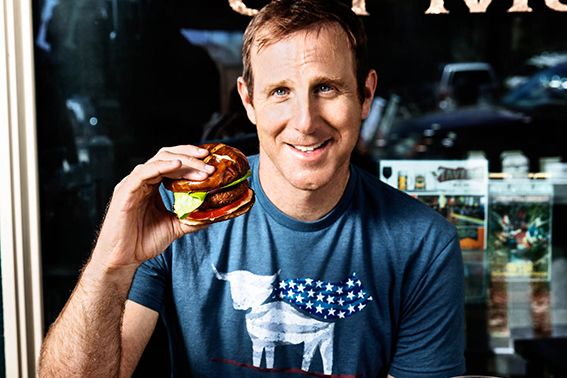 Ethan Brown
President and chief executive, Beyond Meat
Beyond Meat founder and boss Ethan Brown set up his plant-based food company in Los Angeles in 2009 in a bid to reduce the world's reliance on animal protein.
Brown eschewed lab-grown meat and in vitro meat in favour of technology that uses protein from plants to imitate meat. Ingredients are mixed and cooked in a food extrusion machine, which also forces the plant-based recipe through specially designed machinery using steam, pressure and cold water to create a meat-like texture.
Investors including Bill Gates recognised its potential early, and Beyond Meat's stock market debut in May saw shares almost treble in value, to $3.8bn on flotation. It is now worth almost $10bn.
Retailers, including Tesco in the UK, have snapped up its products as they tap into a consumer shift towards environmentally friendly products and 'flexitarian' diets. As more grocery retailers lean into that trend, Beyond Meat's technology could radically shape the future of food.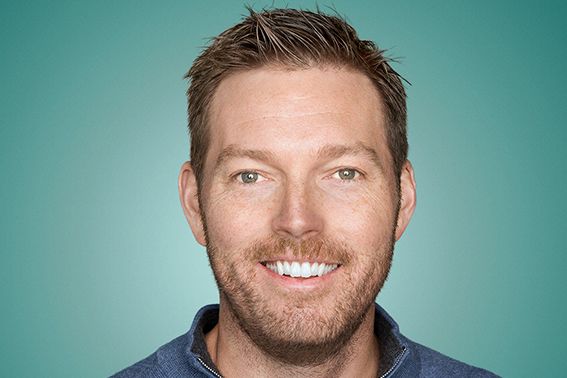 Jason Droege
Vice president, Uber Everything
Jason Droege was hired by Uber in 2014 to lead its Uber Everything division, launched to explore the other industries that the taxi-hailing app could revolutionise with its technology.
The two main ventures launched by the University of California computer science graduate to-date are the on-demand package delivery service Uber Rush, and online food delivery company Uber Eats.
Although the former was axed last year, the Uber Eats proposition – a direct competitor to Deliveroo – has proved a runaway success. And although Amazon is poised to invest in Deliveroo, Uber Eats' rapid acceleration shows no sign of stalling.
The division registered a 72% spike in revenue to $595m (£492m) in the three months to June 30 – and its parent company revealed plans to make a more concerted push into partnering with retailers to fulfil online grocery orders. Sainsbury's has already held talks with the business about such a tie-up.
The raging battle between Uber Eats and Deliveroo could redefine consumer expectations around grocery deliveries for good.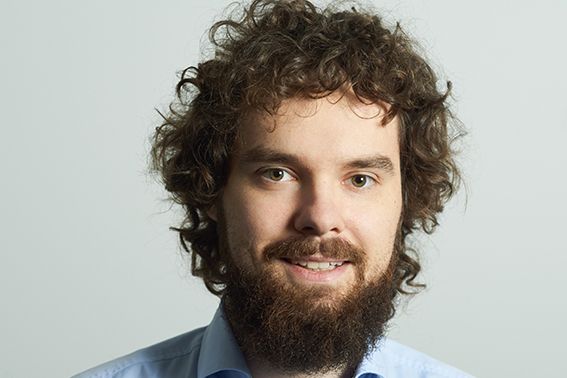 Peter Fedchenkov
Co-founder and chief executive, INS
Russian entrepreneur Peter Fedchenkov is seeking to disrupt the grocery industry by using blockchain technology to allow FMCG suppliers to sell directly to the consumer.
It is a vision inspired by his grandfather, who started selling groceries on market stalls after his wholesale business fell apart amid the collapse of the USSR.
Fedchenkov says his platform, the INS Ecosystem, will give suppliers such as Unilever and Procter & Gamble "direct control of their P&L and margins" by having the freedom and flexibility to set their own price points and run their own promotions.
The move would effectively cut out the retail 'middleman', and pile pressure on established grocery retailers around the world.
Although his vision is yet to take off properly, Fedchenkov has grand ambitions to roll INS out throughout continental Europe and also has his sights set on London and Australia. Fedchenkov believes 5% of all grocery sales will be made by brands direct-to-consumer by 2023 – and he could emerge as a central figure in driving that change.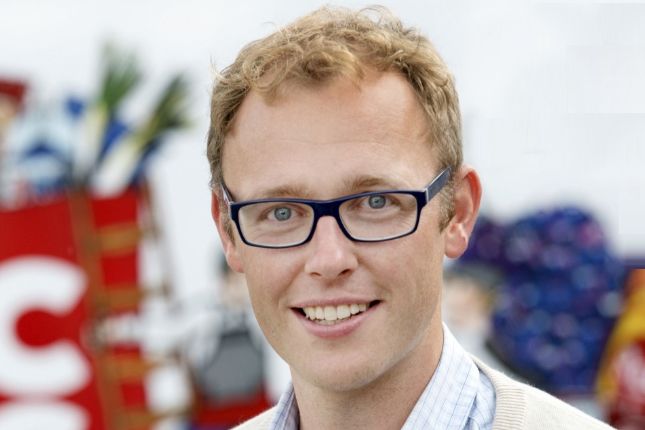 Daniel Gebler
Chief technology officer, Picnic
One of the co-founders of Dutch online supermarket Picnic, Daniel Gebler is charged with driving the technology innovation that has already made the four-year-old business such a disruptive force in the Netherlands and Germany.
The etailer's proposition is centred on offering groceries at the lowest prices, with free delivery. It is able to fulfil the latter thanks to its proprietary algorithms, created by Gebler and his 100-strong team, which map out the most efficient inner-city delivery routes.
Gebler describes Picnic as "a technology DIY company" because it wants to retain tech expertise in-house – and he already has his team working on the next stages of its technological journey.
Its warehouses currently have automated tote movements, but Gebler envisages those depots becoming fully automated, taking Picnic "in the direction of Ocado". And he says "a few engineers" in his team are already looking into options for autonomous vehicles to create further last-mile efficiencies – and further headaches for its more traditional grocery rivals.
Jennifer Hyman
Co-founder and chief executive, Rent the Runway
Jennifer Hyman's brainchild Rent the Runway was born when her sister was shopping for a dress for a wedding but didn't want to pay a fortune for it. Hyman and her fellow Harvard Business School classmate Jennifer Fleiss pursued a 'Netflix for dresses' concept, allowing women to rent designer clothes for a fraction of the retail price.
The idea has struck a chord with consumers and investors alike. In a decade since its formation, the online business has built up 11 million members.
Its latest and biggest funding round to-date, which closed in March, valued the company at over $1bn, making it one of the few female-founded, female-led companies in history to reach this milestone.
Under Hyman, the platform has expanded to over 600 labels, including Marni and Victoria Beckham. Her passion for gender equality in entrepreneurship and tech has seen her secure places on the Estée Lauder board and the NYSE Board Advisory Council, which champions increased board diversity.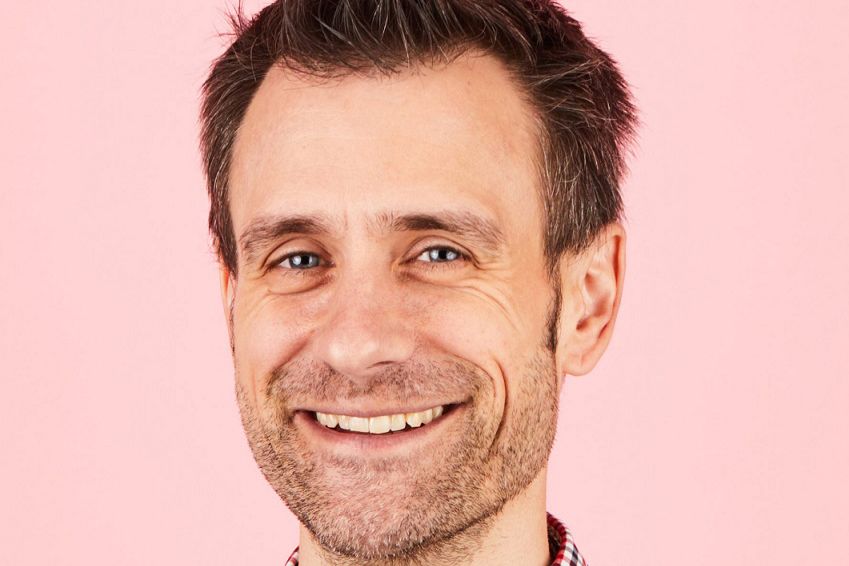 Stephen Janaway
Vice president of engineering, Bloom & Wild
Former Yoox Net-a-Porter head of technology Stephen Janaway joined Bloom & Wild two years ago to become its vice president of engineering. It was a statement of intent from Bloom & Wild, the subscription service that delivers flowers through customers' letterboxes.
Since his appointment, Janaway has tripled the size of Bloom & Wild's engineering team and built a strong tech culture behind the scenes. Indeed, it now claims to operate the UK's top-rated iPhone floristry app.
Janaway is extremely active in his field of expertise, which includes a particular focus on agile technologies.
He organises a regular agile and lean meet-up group in London, and co-hosts a regular podcast Testing in the Pub, alongside Photobox head of quality engineering Dan Ashby. The programme covers topics including software testing, psychology in testing, leadership and management.
Janaway is also a prolific author of articles on software quality and agile methodologies and is a regular on the international conference speaking circuit.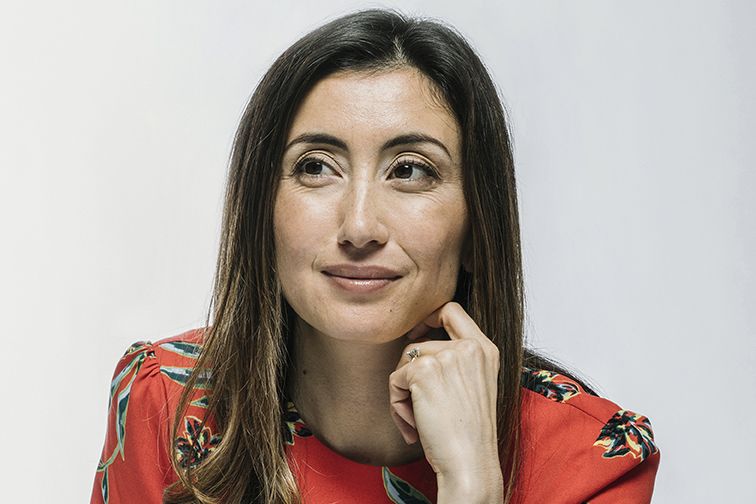 Katrina Lake
Founder and chief executive, Stitch Fix
Katrina Lake founded Stitch Fix based on the insight that shoppers struggle to judge clothes from online images alone.
Inspired to create an online business that "pairs an army of stylists with an arsenal of data to deliver clothing", Stich Fix uses proprietary algorithms and human stylists to decide what clothes individuals are likely to want. It then sends a 'fix' of garments to shoppers' homes, giving them three days to try on the clothes, and either purchase or return them.
Lake founded the company while at Harvard Business School in 2011 and it has since grown to generate over $1bn of revenue. Stich Fix launched in the UK in May, its first market outside the US, and brands on the platform include Warehouse, Whistles, Jack Wolfskin, and Scotch & Soda.
Prior to her MBA, Lake worked in private equity at Leader Ventures, consulted for a variety of retailers at The Parthenon Group, and interned at social commerce platform Polyvore.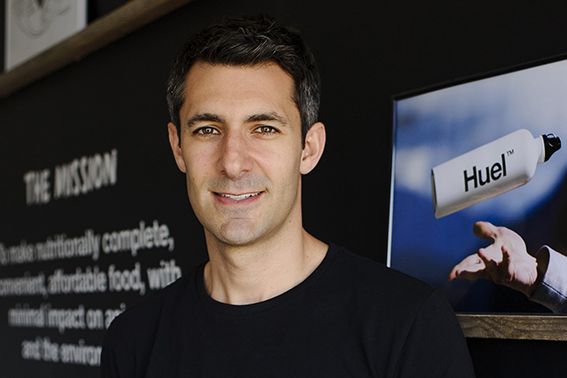 James McMaster
Huel founder Julian Hearn drafted in James McMaster as boss in 2017 to supercharge the nutritional food company's growth.
Huel, a portmanteau of 'human fuel', was established with the aim of answering the conundrum around how people can eat in a way that doesn't damage the planet. It bids to do so by tapping into the meal replacement market that sprang up on the back of bodybuilding and weightloss brands.
Under McMaster, Huel has invested significantly in its supply chain and broadened its product range from its core powder product to drinks and snack bars. Still only four years old, Huel already sells 50 million 'meals' a year in more than 80 countries.
Sales hit £40m in 2018 as customer numbers swelled 150% – growth that is being spurred not just by Huel's vegan and healthy credentials, but by the convenience of its online proposition. McMaster aims to further build on those credentials to achieve a valuation of $1.25bn within the next three years.
Sarah McVittie and Donna North
Sarah McVittie and Donna North co-founded fashion prediction platform Dressipi in 2011 to help apparel retailers give customers a personalised shopping experience through the power of machine learning. Data including a customer's size, shape and previous purchases is plugged into algorithms to generate unique product recommendations.
Eight years after starting up, Dressipi claims to hold "the most extensive database of proprietary garment data and fashion-specific customer data that exists in the world today" – a pool it has amassed by working with around a third of the UK's womenswear market, including the likes of Arcadia, John Lewis and Shop Direct. And it also boasts former Marks & Spencer boss Lord Stuart Rose as chair, offering the retail background that both North and McVittie lack.
McVittie began her career as a City analyst at UBS, before going on to co-found Texperts, the world's first text message question answering service, while North worked as European head of digital media at the world's largest producer and distributor of sports programming, IMG.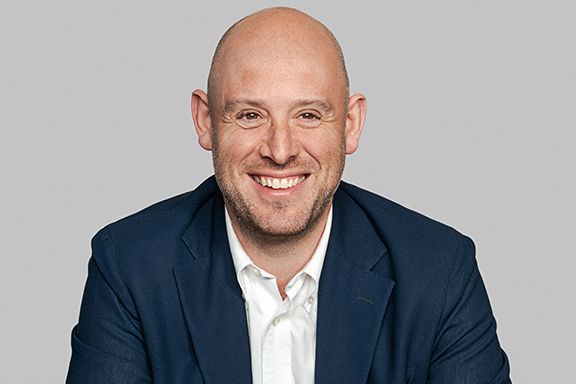 Richard Moross
Founder and chief executive, Moo.com
Tech veteran Richard Moross is one of the pioneers of London hip area Shoreditch's 'Silicon Roundabout'. His company Moo.com was namechecked in former prime minister David Cameron's November 2010 Tech City speech.
The Silicon Roundabout contemporaries of Moo included names such as Last.fm, Songkick and TweetDeck, a company that Moo rented office space to.
Moross set up his personalised business cards company to disrupt the trillion-dollar print industry. Moo's distinctive half-sized business cards have been labelled the "secret handshake" of the tech community.
Moross struck on the idea for Moo while working at design agency Imagination and since being founded in 2006, the company has grown to employ a 600-strong workforce, while it expects to hit annual revenues of £200m in two years' time.
Moross, who serves as a non-executive director at N Brown, attracted the attention of former Carpetright boss Darren Shapland, who now serves as Moo's chair – a move that fuelled speculation Moross could soon seek an IPO.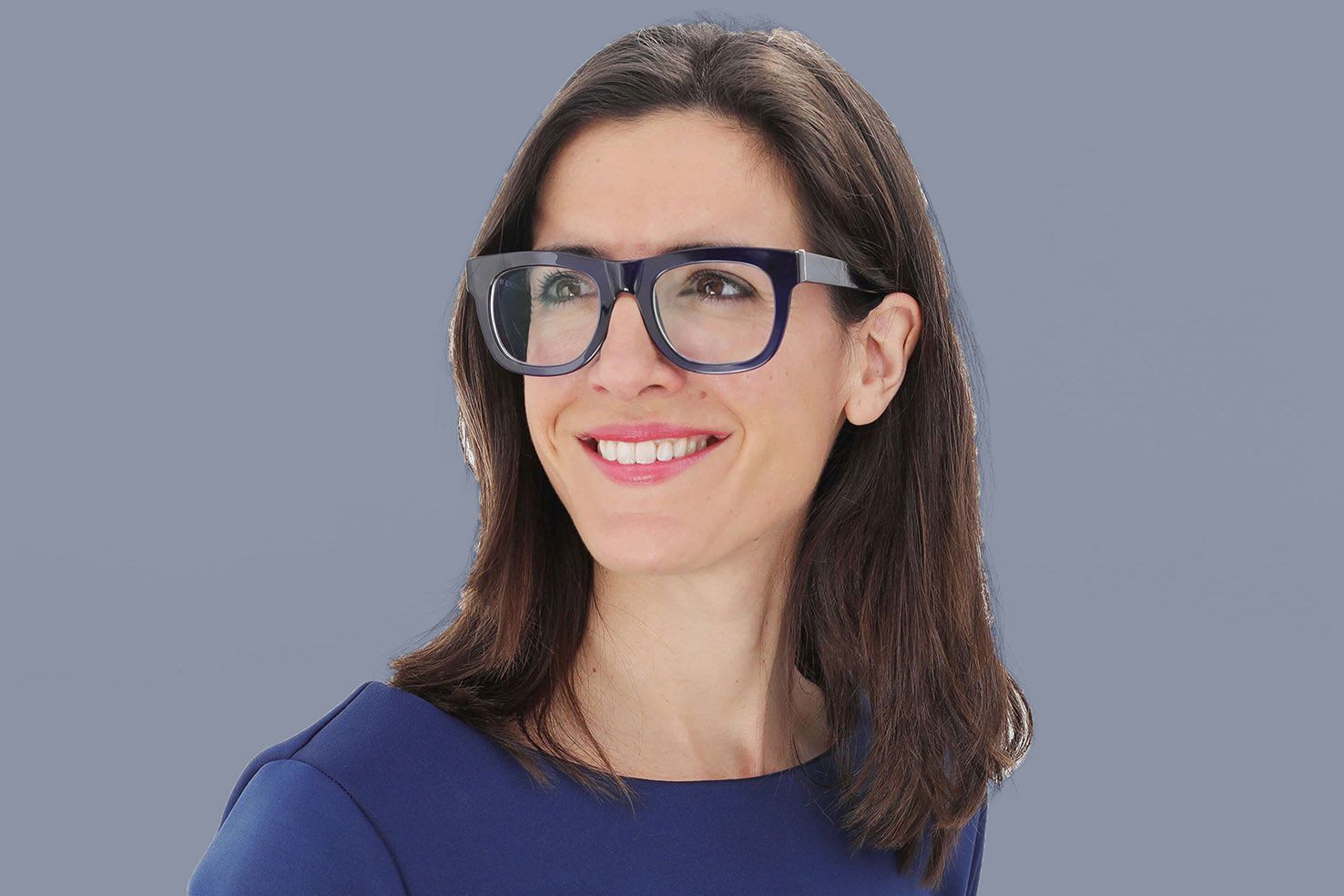 Maria Raga
Valencia native Maria Raga moved to London a decade ago. In 2016, she was promoted to the top job at social shopping platform Depop, having joined as vice-president of operations in 2014.
Raga helped close a £50m funding round earlier this year to drive Depop's ongoing US expansion and the development of its recommendation and image-detection algorithms.
The peer-to-peer commerce platform has been described as a combination of eBay and Instagram, with top sellers making around £100,000 every year through the marketplace.
Raga says its most successful businesses are trendsetters and analysing their sales can help spot fashion trends up to four months earlier than Google's analytics. As a result, Depop has proved particularly popular with Generation Z – some 90% of its 13 million users are under 25.
Aspiring pianist Raga ascribes Depop's success to entrepreneurship, diversity and sustainability. On the sustainability front, Raga is talking to brands about the possibility of giving their excess fabric to Depop's sellers.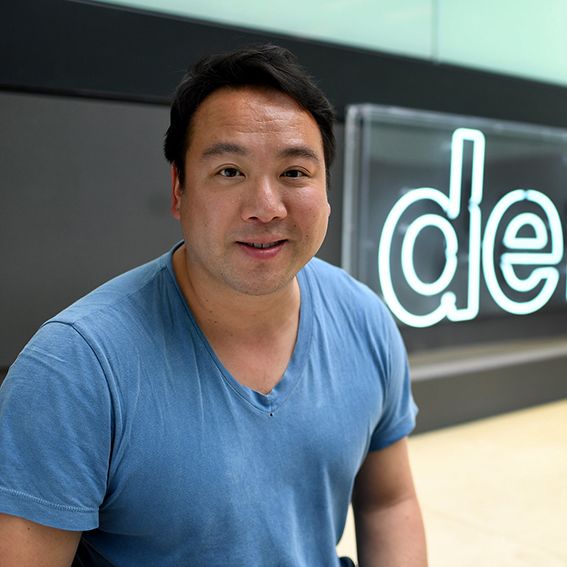 Will Shu
Founder and chief executive, Deliveroo
American Will Shu conceived the idea for online food delivery company Deliveroo in 2013, having become dissatisfied with takeaway options in London. He believed there was room to compete with Just Eat, due to a perceived lack of recognisable restaurants and slow delivery times.
Shu teamed with software developer Greg Orlowski to build the Deliveroo business and it has grown to operate in 200 cities across 13 countries.
It pulled off a coup in May when it secured Amazon as the largest investor in a $575m funding round – a deal now being probed by competition authorities.
Whether or not it aligns itself with Amazon, Deliveroo will continue to be a hugely disruptive force within grocery retailing by pushing its rapid delivery proposition and allowing shoppers to enjoy restaurant food at home, as an alternative to cooking.
Some businesses including the Co-op, however, have seen the potential of teaming with Deliveroo and are piloting grocery delivery trials – tie-ups that have the potential to redefine customer expectations around fulfilment.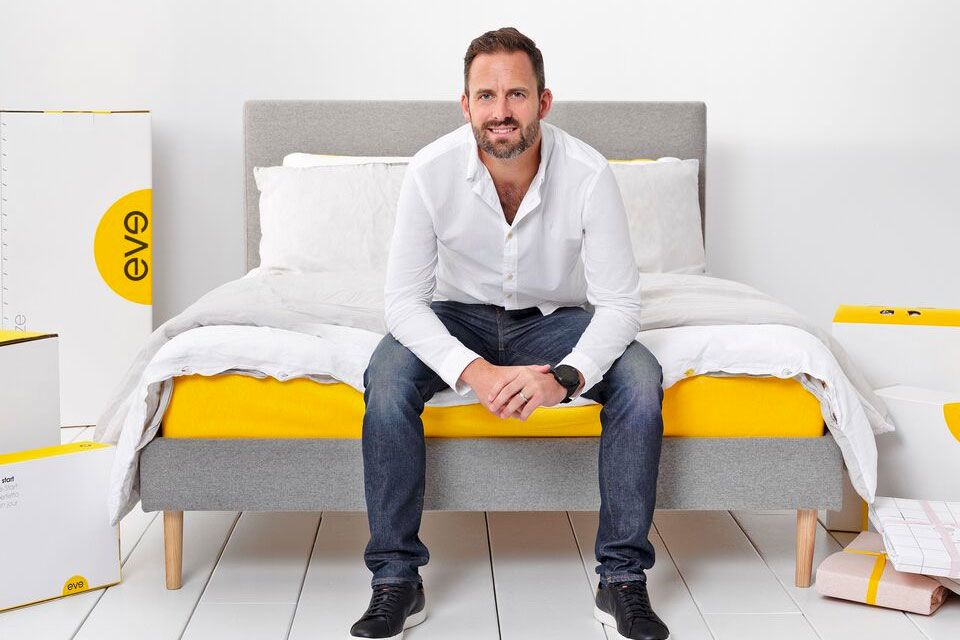 James Sturrock
Chief executive, Eve Sleep
Former Moonpig boss James Sturrock was parachuted in to turn Eve Sleep around a year ago following its spectacular fall from grace.
The etailer's share price plummeted from 101p when it floated in May 2017 to lows of 4.9p at the start of August. Its stock was delisted from AIM after the company revealed it was in early-stage talks to merge with rival Simba, as Sturrock seeks to transform his business and consolidate a competitive category.
The pair represent just two of the mattress-in-a-box firms leveraging ecommerce and supply chain expertise to shake up the sector.
Emma Mattress and the Leonardo Di Caprio-backed Casper have also helped shape how people buy their mattresses, convincing more traditional player Dreams to launch its own bed-in-a-box brand, Hyde & Sleep.
Using customer data to drive a considered expansion of its ranges in bedsheets, bed frames, mattress protectors, pillows, baby products and pyjamas, Sturrock told Retail Week in June that "repeat purchases are increasing" as he bids to grow both its top and bottom lines and further disrupt established bricks-and-mortar competitors.
Sandeep Verma
Managing director, Europe, Allbirds
Sandeep Verma is the man leading the charge in Europe for sustainable footwear brand Allbirds, which was valued at $1.4bn following its most recent funding round.
The US-based company sells direct to consumer and eschews the traditional footwear model of selling through wholesalers. It does, however, have three flagship stores, the most recent of which opened in London's Covent Garden in November. It has invested majorly in physical retail and will have 15 stores globally by end of year. Consumers will be most familiar with it from the brand's social media ads for its footwear, which is made from Merino wool, eucalyptus tree fibre and renewable sugarcane.
Its success has led Allbirds to accelerate its European expansion into Germany and the Nordics. Verma was brought on board to head the European operation, having previously been chief executive of Boots-owned cosmetics brand Liz Earle. Verma says people often believe ecological products require them to make a compromise, but this is not the case for Allbirds that views product as the "driving force".
Chris Xu
Founder and chief executive, SheIn
Chris Xu founded ecommerce player SheIn in 2008 and since then it has expanded rapidly to become one of China's largest fashion retailers. It was also ranked as one of the top Chinese brands to watch by the BrandZ database, compiled by marketing agency Millward Brown.
SheIn quickly established a reputation for cheap womenswear and tapping into youth internet culture through social media influencers. The business manufactures all of its product in-house, where production-related efficiencies in its factories, driven by a combination of technology and staff, come together to shorten the production cycles of new products.
Funding from a host of venture capital companies including Jafco, IDG and Greenwoods have also helped fuel SheIn's aggressive expansion into more than 220 countries worldwide, and its 2014 acquisition of rival Romwe for RMB 300m. It is also now pushing into menswear and childrenswear as it eyes further sales growth.
Despite the success of his business, little has been reported about Xu himself, but he appears poised to become a much more familiar name.
PARTNER COMMENTS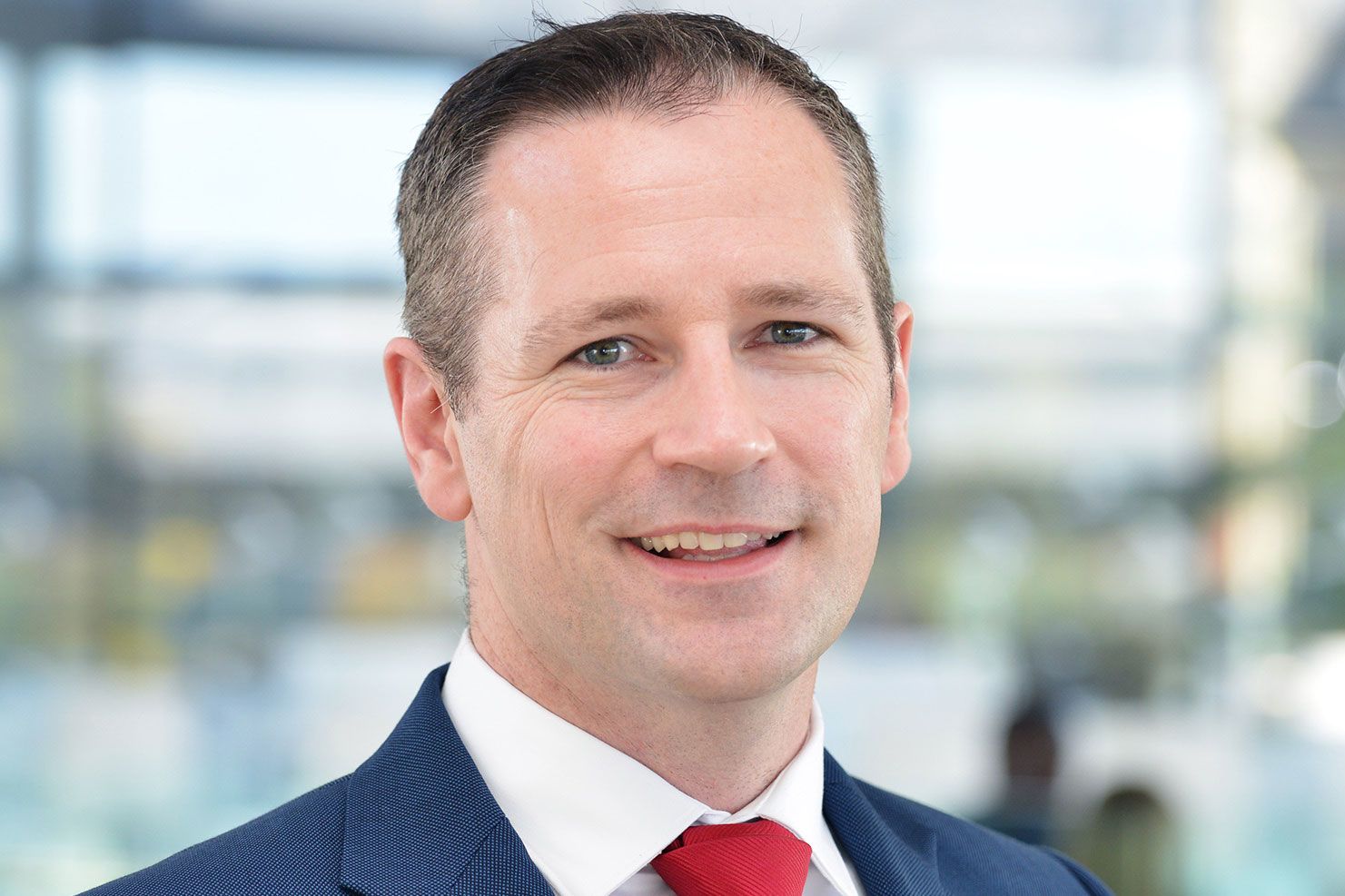 Dominic O'Connor
Managing partner of retail, sports and leisure, O2 UK
O2 is in something of a unique position since it serves both consumers and businesses. That puts us in an excellent position to assess the retail market.
From our perspective, it's a market that's changing faster than ever with new technologies like AI, machine learning, tracking and targeting.
Yet in this world of complexity, we're real evangelists for going back to basics:
for seeing the value of a connected infrastructure to boost innovation;
for seeing how important the right data can be as customers move between physical and digital worlds; and
remembering that everyone in retail is a consumer themselves, so they want to interact, access information and enjoy rewards just like consumers do.
But our real passion is innovation. Encouraging it throughout our business and getting the company leading from the front as a world-class retailer.
"Technology makes working life smoother and more exciting. Employees can engage, adapt and be heard. Empowered, engaged employees create unparalleled customer experiences"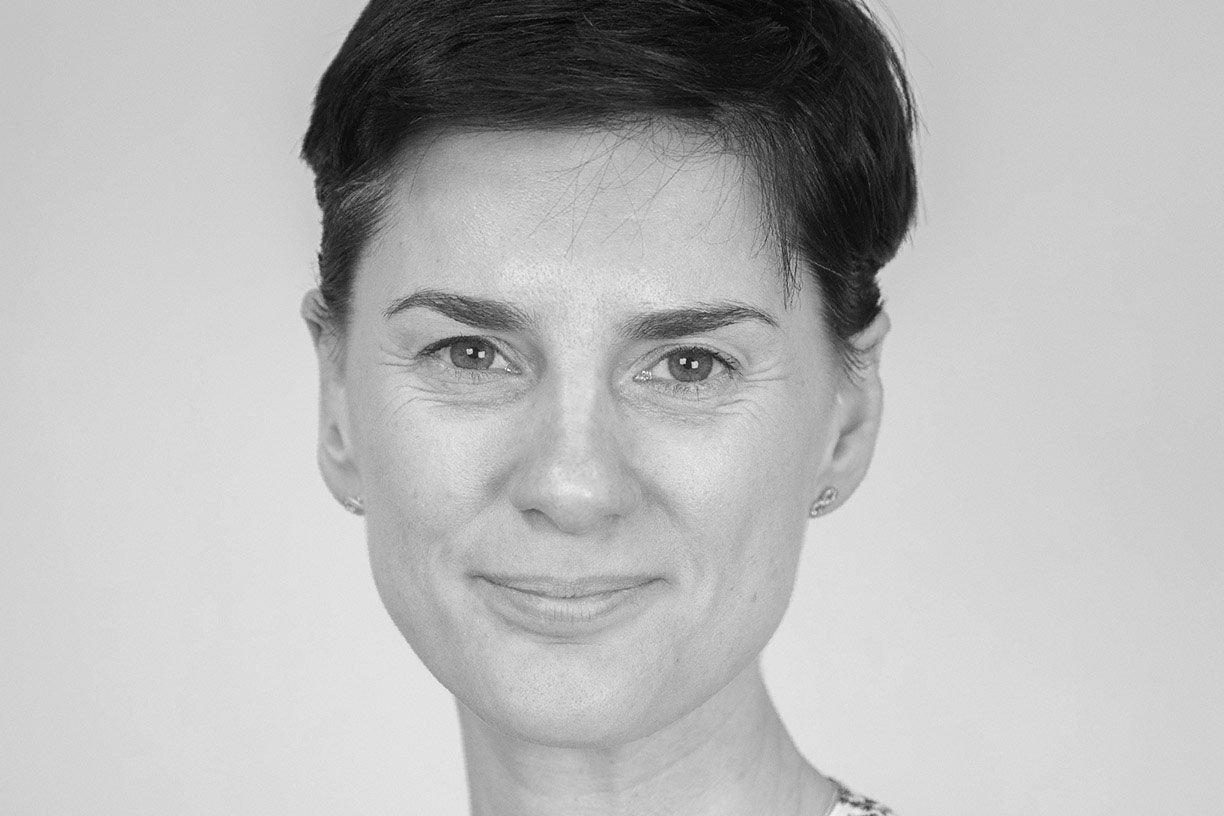 Kerry Edwards
Customer experience director, Capita Customer Management
It's exciting when technology is clever; it's even better when it makes a difference.
As an industry, we need to remember it's that 'difference' that customers are seeking. For them, it doesn't count as innovation unless it improves their experience, removes a problem or corrects something we may not be doing as well as we could.
I think a good example is when we expect customers to act as our memory bank. They may browse, select, buy, track and return purchases of all kinds across many channels and over several visits. But, if on each occasion, they have to repeat certain steps and provide the same information, they'll feel frustrated and be reluctant to repeat their experience.
When technology can deliver a single view of the end-to-end journey, across every retail channel, you can deliver a properly personalised, frictionless experience where that repetition disappears.
Those are the sorts of omnichannel solutions we're pursuing, because it's the type of technology that really builds loyalty, strengthens relationships and drives revenue.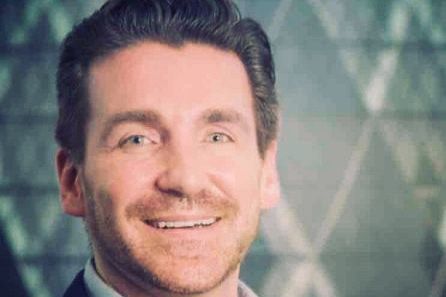 Michael Green
Senior area vice president, retail, Salesforce
Congratulations to everyone included on this year's Tech 100. You are truly changing the industry through your innovation.
In this uncertain economic climate, the retail industry is looking for people like you. Technology is reimagining the way we connect with customers, creating experiences and products that appeal not only to their desire for something unique but also that connect to their values and interests.
By enabling and empowering shopper success with technology, you are at the forefront of the retail renaissance.
I'm excited to see where this great industry can go, and congratulations again to the people leading the charge.
Tech 100 2019
Retail Week's lowdown on the 100 most influential people shaping the future of commerce through technology and digital innovation
Written by Retail Week team
Compiled by Luke Tugby
Produced by Stephen Eddie, Olivia Greenway, Rachel Horner and Adam Richmond
In association with Capita, Salesforce and O2
Tech 100 2019 is independent editorial content produced by Retail Week. It has not been shown to the sponsors prior to publication for approval.