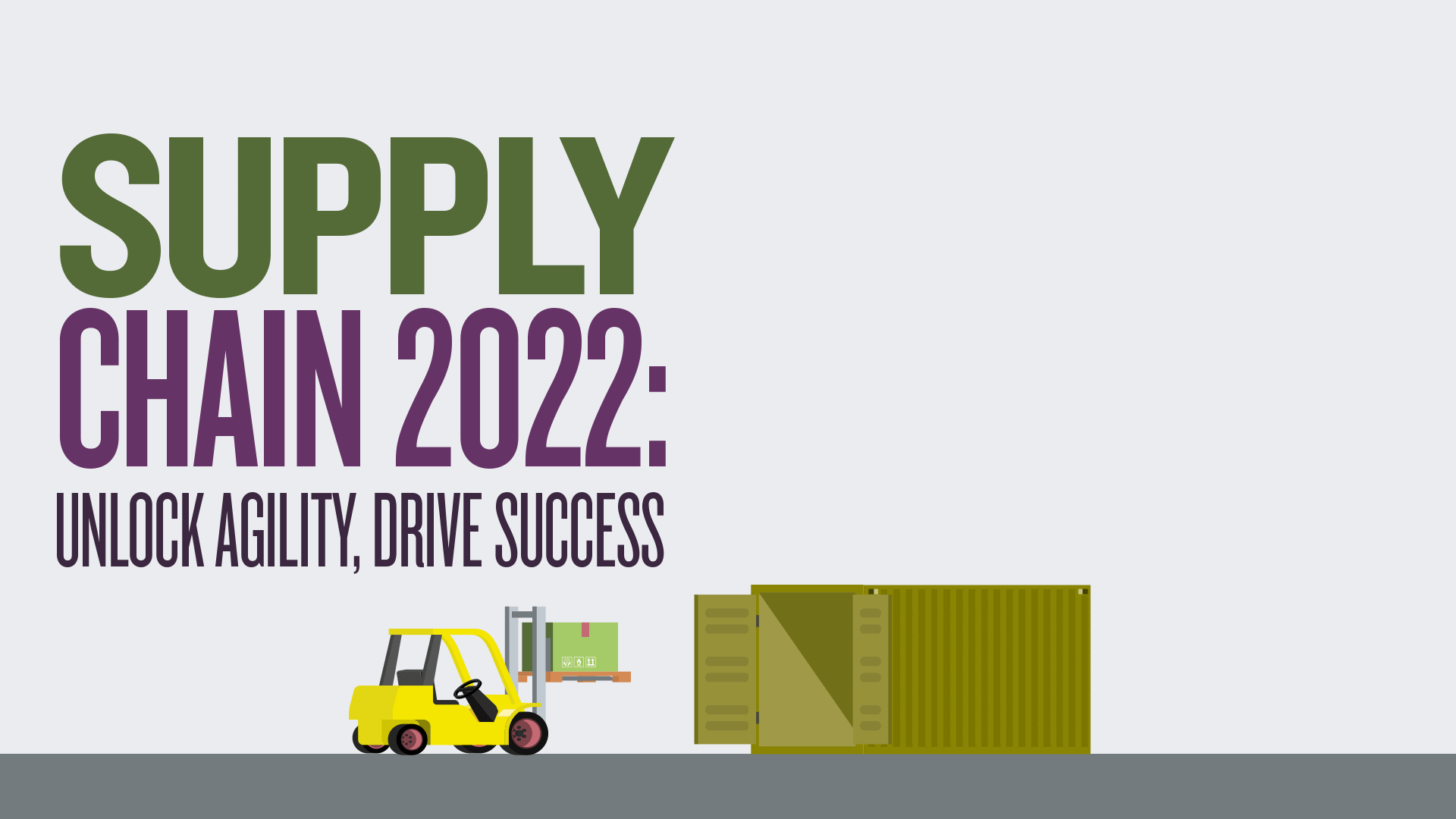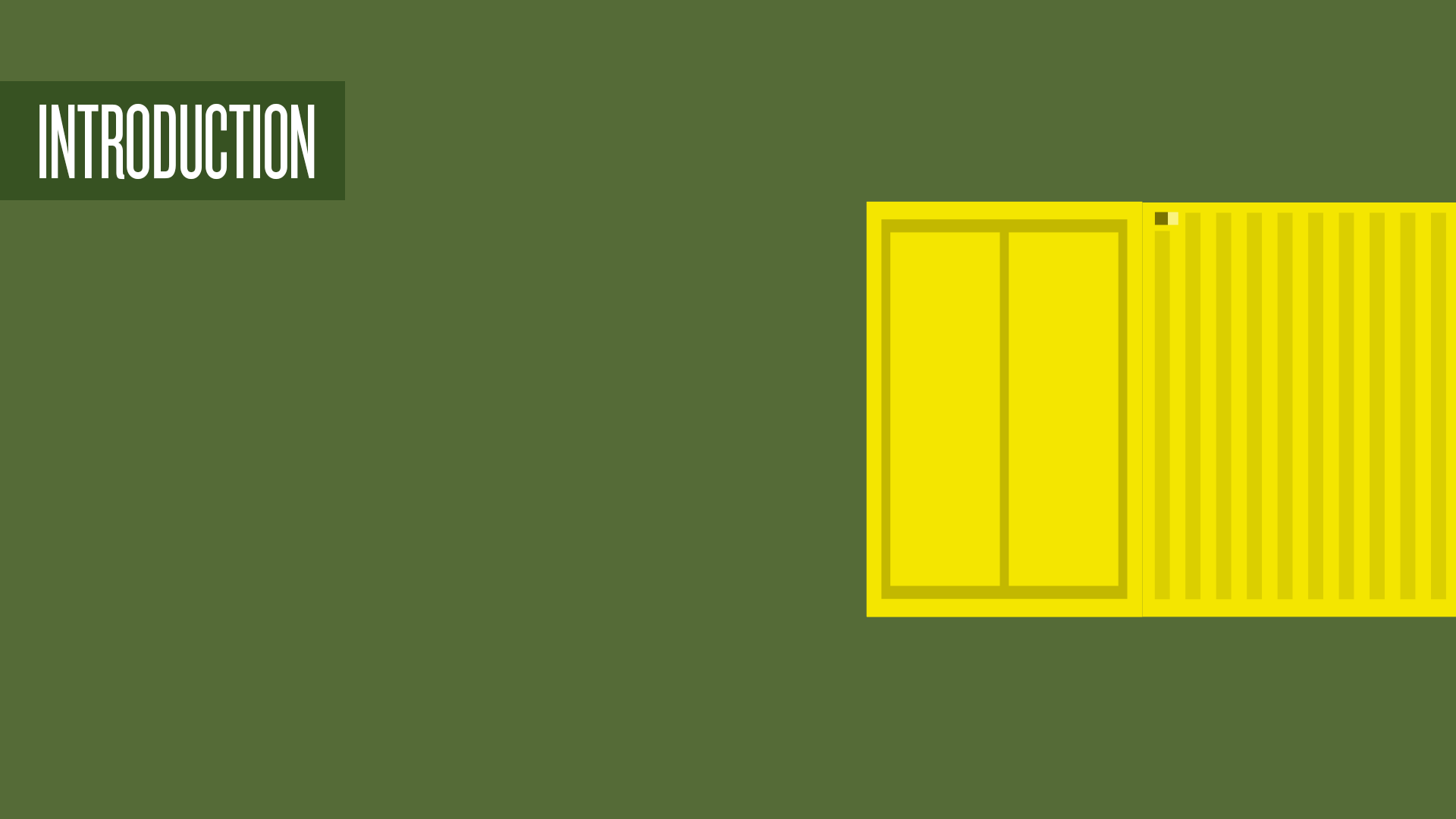 The Ever Given cargo ship blocking a vital commercial passageway in the Suez Canal for a week in March serves as a visual metaphor for the retail supply chain as we approach 2022.
The blockage caused disruption to global commerce, with delays to cargo delivery, as well as having a detrimental impact on the environment: all of which are major challenges retailers face today as part of their everyday supply chain management.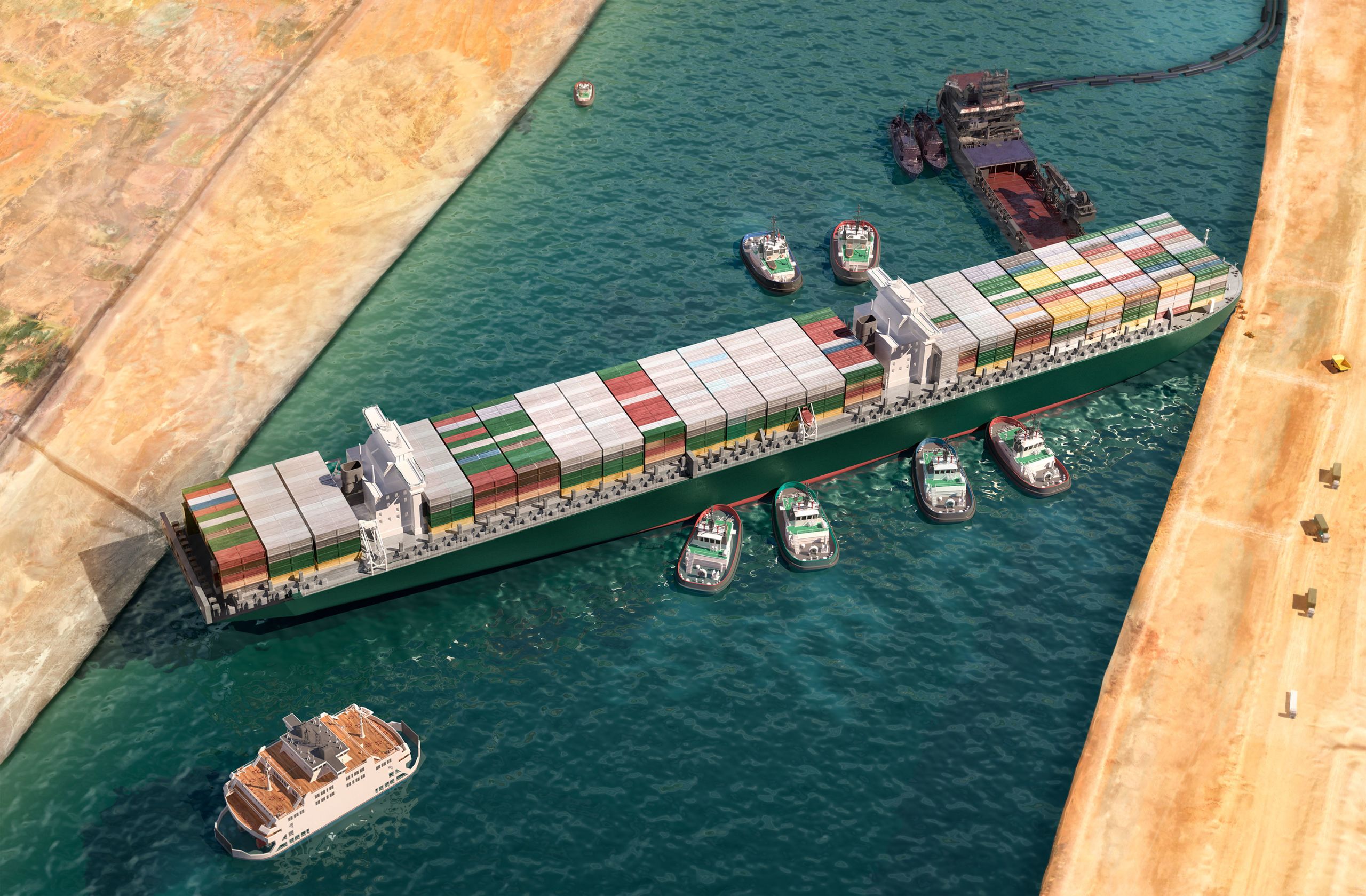 A combination of Brexit, the coronavirus pandemic, vaccine nationalism and the climate crisis is putting pressure on global supply chains, as is continued consumer demand for goods to be delivered quickly and efficiently.
The Road Haulage Association (RHA) estimated in July that the UK was struggling with 100,000 fewer HGV drivers than usual due to a mixture of Brexit employment and visa regulations, as well as ongoing coronavirus restrictions. As a result, many retailers are experiencing consequences in the form of half-empty shelves in their stores, while brands such as Nando's and McDonald's have recently navigated major chicken and milkshake shortages that have impacted their bottom line.
In addition, retailers are concerned about the golden quarter, saying pent-up shipping demand will continue to impact product availability.
The Entertainer executive chair Gary Grant has predicted "a lot more shortages than experienced for the past few years" and dubbed the lack of shipping availability caused by greater demand for goods in the pandemic an "international crisis".
The Entertainer executive chair Gary Grant has predicted "a lot more shortages than experienced for the past few years"
Add inflated shipping costs and commodities into the mix – alongside the possibility of greater environmental, social and governance (ESG) regulations for sourcing and manufacturing goods – and it is clear retailers face great turbulence.
Indeed, a study in the final quarter of 2020 from data management software provider InterSystems found that 83% of retail, CPG and manufacturing respondents said the pandemic worsened their technology-specific supply chain challenges.

Mark Holmes, senior advisor for supply chain at InterSystems, suggests that "the only way to get out of firefight mode is to really accelerate digital transformation and improve supply chain visibility. Putting data at the heart of supply chain resilience allows a company to orchestrate disruption and constraints of the supply and demand."
Yet, like the tug boats that came to the rescue of the stricken Ever Given, new technology, strategic thinking and moves to shorten supply chains continue to emerge to support retailers.
The following chapters of our annual Supply Chain report bring optimism for retailers that smoother, more efficient and robust supply chains can be forged – even in such difficult circumstances.
Winning strategies
Retail Week has determined the five key strategies all retailers should focus on in 2021 and beyond in order to succeed in a market transformed by technology and shifting consumer attitudes.
Winning strategies in this report
Brand relevance and evolution
✔
Agility and partnerships
✔
CX
✔
Innovation and investment
✔
Culture and purpose
✔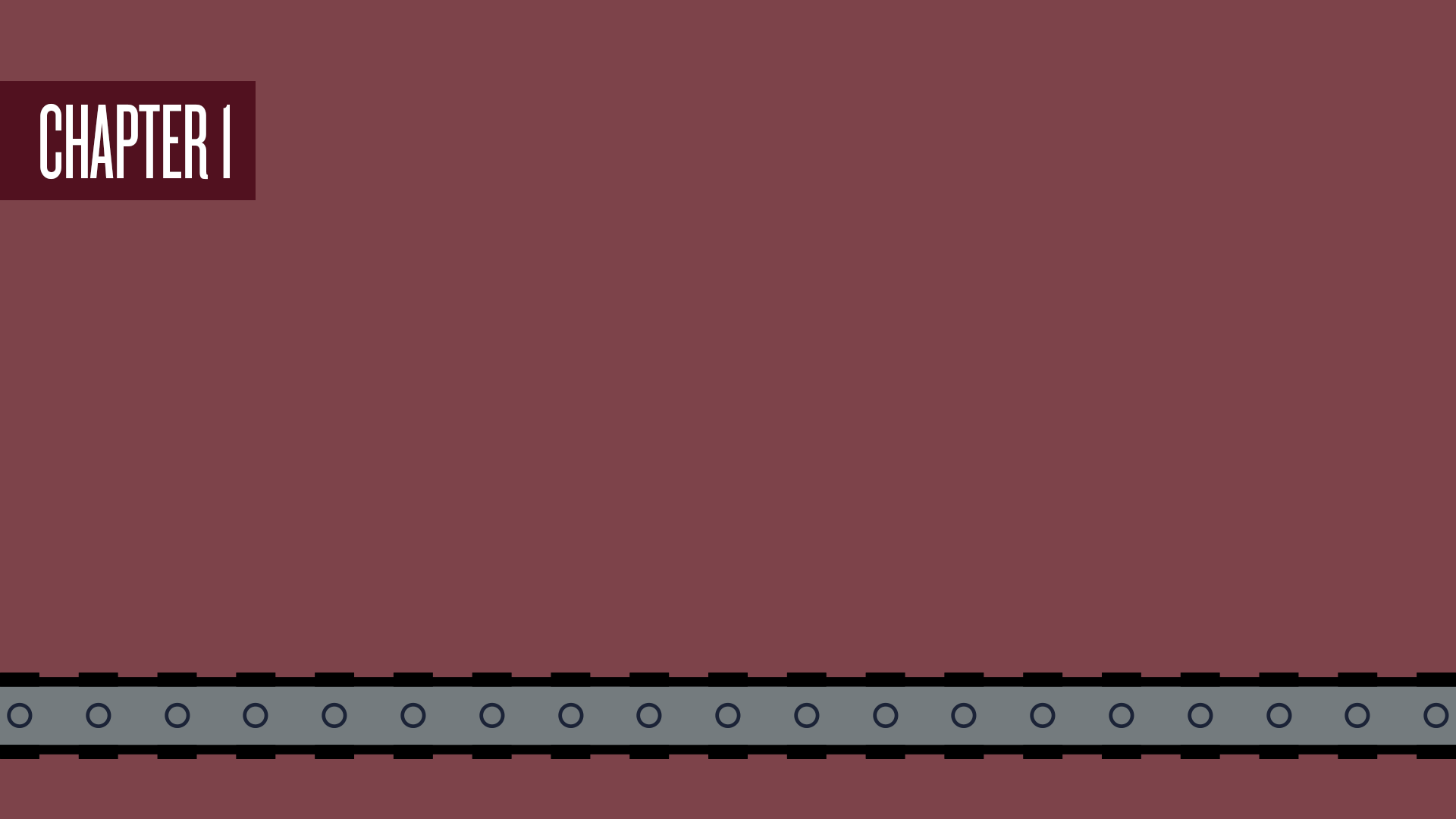 Online retail sales growth and an accelerated shift to digital commerce in the pandemic have made finding suitable logistics sites a priority for the industry, with record warehouse expansion reported last year.
More than 50.5 million sq ft of new space was leased in 2020 – 12 million more than the previous record year in 2016, according to property consultancy and estate agent Savills.
According to the Office for National Statistics, as of June 2021 around a third of total retail sales took place online, compared with pre-pandemic levels of around a fifth.
A record 50.5 million sq ft of new warehouse space was leased in 2020
Grocery, multichannel and pureplay retail accounted for 21.3 million sq ft of that warehouse space, with organisations seeking to capitalise on the huge demand for ecommerce during the pandemic. Savills also found short-term leases of five years or under accounted for 12% of all new space taken.
What for many retailers was short-term crisis management is turning into long-term thinking, meaning the battle for warehouse units and urgency to build sites will only intensify in 2022.
In such a space race, alternative options for warehousing will be required alongside better optimisation of existing units.
Chasing the holy grail: where to warehouse
Retail Week heard from a senior source at a big warehouse property developer in April, who described finding suitable logistics sites within the M25 as "the holy grail" for retailers and developers alike.
London was followed by the South East in terms of demand for warehousing space, with the average pound per square foot of rents at £10.20 – the highest for the region on record, according to Savills.
The cheapest area in the UK to rent warehouse space in 2020 was the South West, where average pound-per-square-foot rents sat at £4.67, although that was also a record sum for the region.
Wren Kitchens has invested in warehouse and fulfilment facilities in this part of the country over the past year.
The next cheapest region was Yorkshire and the Humber at £5.90.
Across all regions of the UK, average rents hit £7.95 per square foot, again the highest figures on record, Savills notes.
Retail innovation starts with warehousing
From micro-fulfilment sites closer to the end consumer on the edge of towns or in more urban areas, to using stores as 'warehouses' for online orders, retailers are assessing various options to cater for greater online demand.
Majestic Wine and Ted Baker are among the retailers that have evolved their stock management systems to enable ship-from-store capability, while the major grocers are picking from store to serve ecommerce orders. Sainsbury's and Waitrose for instance have ramped up their operations in such a manner over the past 15 months.
Big, fixed capital investments in [warehouse] automation will move to far more flexible operating cost models
There is already evidence retailers are thinking outside the box and adopting new measures for storing goods and distributing online orders.
The Very Group went live with its highly automated warehouse in the East Midlands during the first coronavirus lockdown in 2020, supported by robots collecting products for dispatch or integrating returned items back into stock.
Chief information officer Matt Grest says the system includes a "pocket sorter", which keeps popular products easily accessible, adding that The Very Group can accept an order and dispatch it in as fast as 18 minutes thanks to the automation.
JD Sports, Boohoo and Ocado are examples of other retailers that have increased investment in first-mile automation, integrating technology to drive faster picking, packing and processing at their warehouses.
And back-end tech is the direction of travel for the industry. According to analysis by financial and data software company PitchBook, supply chain tech is enabling a shift to connected networks "wherein a central hub helps orchestrate and coordinate data related to supply, demand, inventory and capacity".
Investment in such tech, PitchBook says, is reducing costs across companies' value chains and allowing them to respond more quickly and effectively to supply chain shocks, and respond to the ongoing growth in ecommerce.
Nigel Lahiri, general manager at GreyOrange EMEA, which provides automated fulfilment solutions, says the growth of ecommerce and the fulfilling of individual item orders is driving the need for automation.
"As this area of business continues to accelerate in growth, the ability to operate in a single pick, single return model will be needed to protect future margins and remain competitive in the market," he says.
Thanks to warehouse automation, The Very Group can now accept and dispatch an order in 18 minutes
"The ability to buy automation on subscription, as and when needed, to install for peak and remove afterwards, is real and here today, as is the ability to integrate existing automation into more sophisticated software management tools. Big, fixed capital investments in automation will move to far more flexible operating cost models."
One example of this can be seen in Estée Lauder's strategy. The beauty conglomerate is closing unproductive stores, increasing manufacturing capabilities, expanding the fulfilment capabilities of its online business, and investing in what it sees as the growing Asia-Pacific region as part of a shift in long-term strategic initiatives.
Estée Lauder said in February that it was "quickly reallocating resources from certain unproductive bricks-and-mortar stores, primarily in Europe and North America, to investments in consumer-facing, high-touch online services, consumer data, information technology and other new brand-building distribution opportunities".
It said this had been accelerated by the pandemic and changes in consumer behaviour.
Micro-fulfilment under the microscope
Online grocery is booming and lead times are shrinking rapidly, with grocers in particular having to reassess their fulfilment methods.
A number of grocers have invested heavily in huge automated warehouses, a few are making use of the strength of partnerships or using dark stores, while most retailers are relying on their existing store footprint.
The huge benefit of in-store fulfilment is being close to the customer, which minimises delivery costs, but the downsides are congestion in the aisles, competing for product availability with in-store customers and a shop layout that hinders efficient order-picking, impacting costs.
Louisa Hosegood, digital and strategy director at supply chain consultancy Bis Henderson Consulting, believes there is an emerging solution that can alleviate the speed and profitability pressures: "Retailers should look to the model of micro-fulfilment combined with in-store fulfilment that is attracting the attention of retailers in the UK."
"Retailers should look to the model of micro-fulfilment combined with in-store fulfilment"
The concept of micro-fulfilment leverages the advantages of localised delivery, or pick-up, and combines them with the efficiency of a large, automated warehouse.
These small-footprint, low investment, highly automated systems – typically occupying 3,000-10,000 sq ft – can be built into the back room or on the perimeter of existing stores, or may be deployed as a standalone facility to serve a cluster of local geographies or housing several different retailers.
The technology makes picking much faster, more accurate, cost-efficient and at a distance from browsing customers. The automation maximises storage, enhancing product choice, availability and customer service. Micro-fulfilment centres are less capital-intensive and fast to implement, reducing risk, smoothing investment against volume growth, and allowing test and learn.
It's an ideal choice for excess space in retail shops and avoiding additional warehouse space in a time of scarcity and increasing costs. Hosegood notes that Ocado has developed an urban micro-fulfilment centre "designed to serve more immediate missions in dense catchment areas with a narrower but still extensive range, with sites between 5,000 and 25,000 sq ft".
And Tesco is also rolling out 25 in-store micro-fulfilment centres over the next three years in conjunction with Take-Off Technologies/Knapp, with its first in West Bromwich. Of course, micro-fulfilment is not limited to the grocery sector. The efficiency and cost-effectiveness of deploying such technology makes it appealing to many other sectors, from consumer goods to healthcare.
Other ways to win the warehouse space race
Keeping products closer to ports is a tactic several retailers with an international distribution network are now using to get ahead. Not only do businesses benefit from close proximity to cargo ships, but the "bonded" status can bring cost advantages.
Indeed, at a time of new taxes, duties and bureaucracy following prime minister Boris Johnson's Brexit deal, retailers are turning to bonded warehousing to aid cash flow. For example, these sites ensure deferred payment for duty and VAT until goods are released for sale in the UK, and – for those items imported for re-export – no duty is payable in the UK.
The location of retail warehouses is also relevant for where products are made or grown in the first place, as highlighted in the Retail Week Supply Chain 2021 report, which said retailers would stop importing deflation by shortening supply chains and moving sourcing closer to demand. One year on and the 'onshoring' trend appears to be accelerating.
70% of Europe's largest 30 retailers have conducted a review of their supply chains because of Covid-19
A study by professional services firm Alvarez & Marsal and research group Retail Economics released in the first quarter of 2021 found 70% of Europe's largest 30 retailers have conducted a review of their supply chains because of Covid-19. Some 69% said they were also 'nearshoring' – bringing products closer to home – if not returning their production to domestic markets completely.
In grocery, the rise of vertical farming, where salad crops are grown in tech-supported urban racks, is another area to watch.
Infarm, a tech start-up that specialises in in-store vertical farms, is reducing supply chain costs for retailers such as Marks & Spencer and Whole Foods. Its larger facilities on the outskirts of cities – where weather does not impact production as it does on traditional farmland – are also speeding up the product cycle from farm to fork.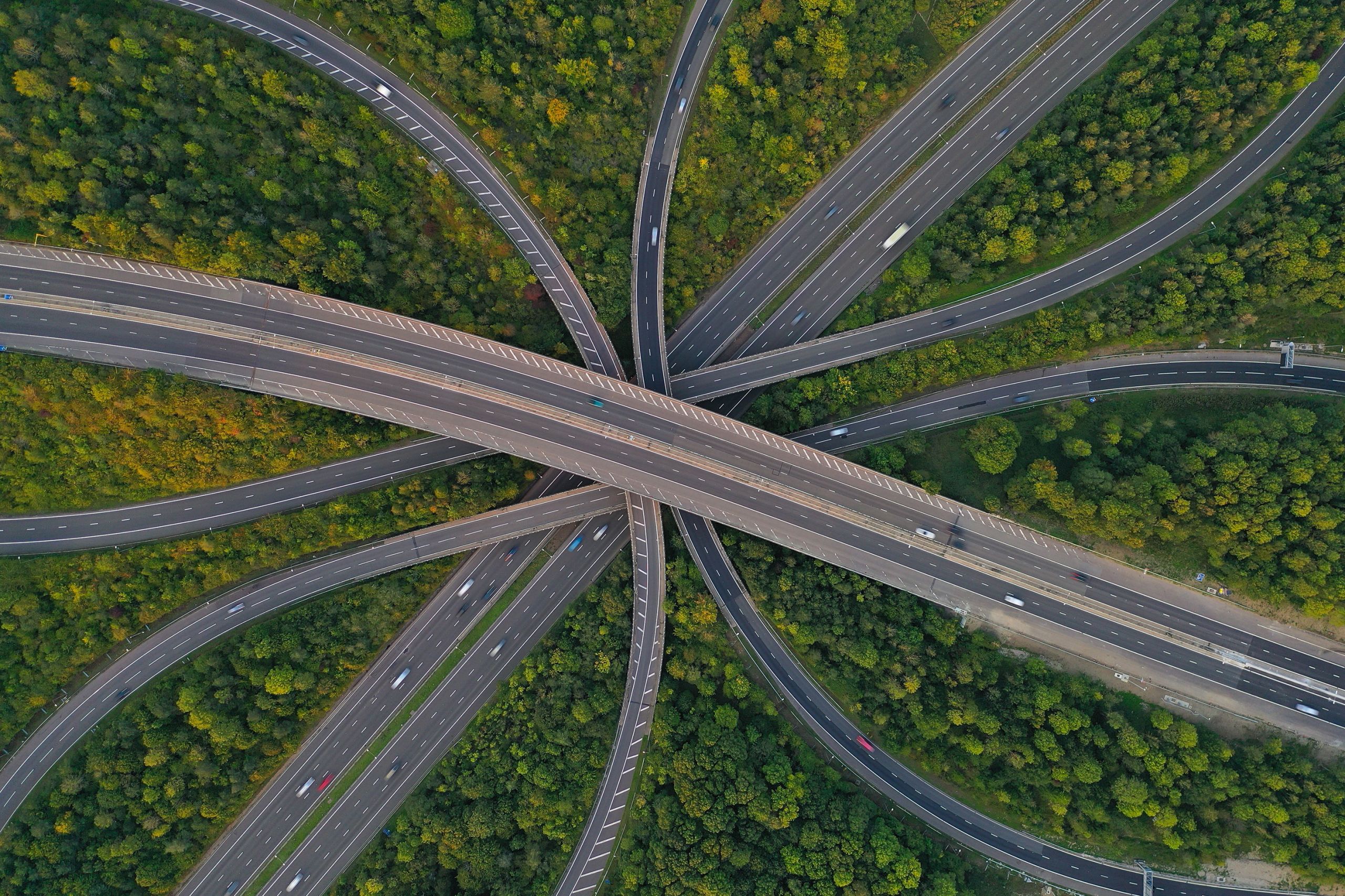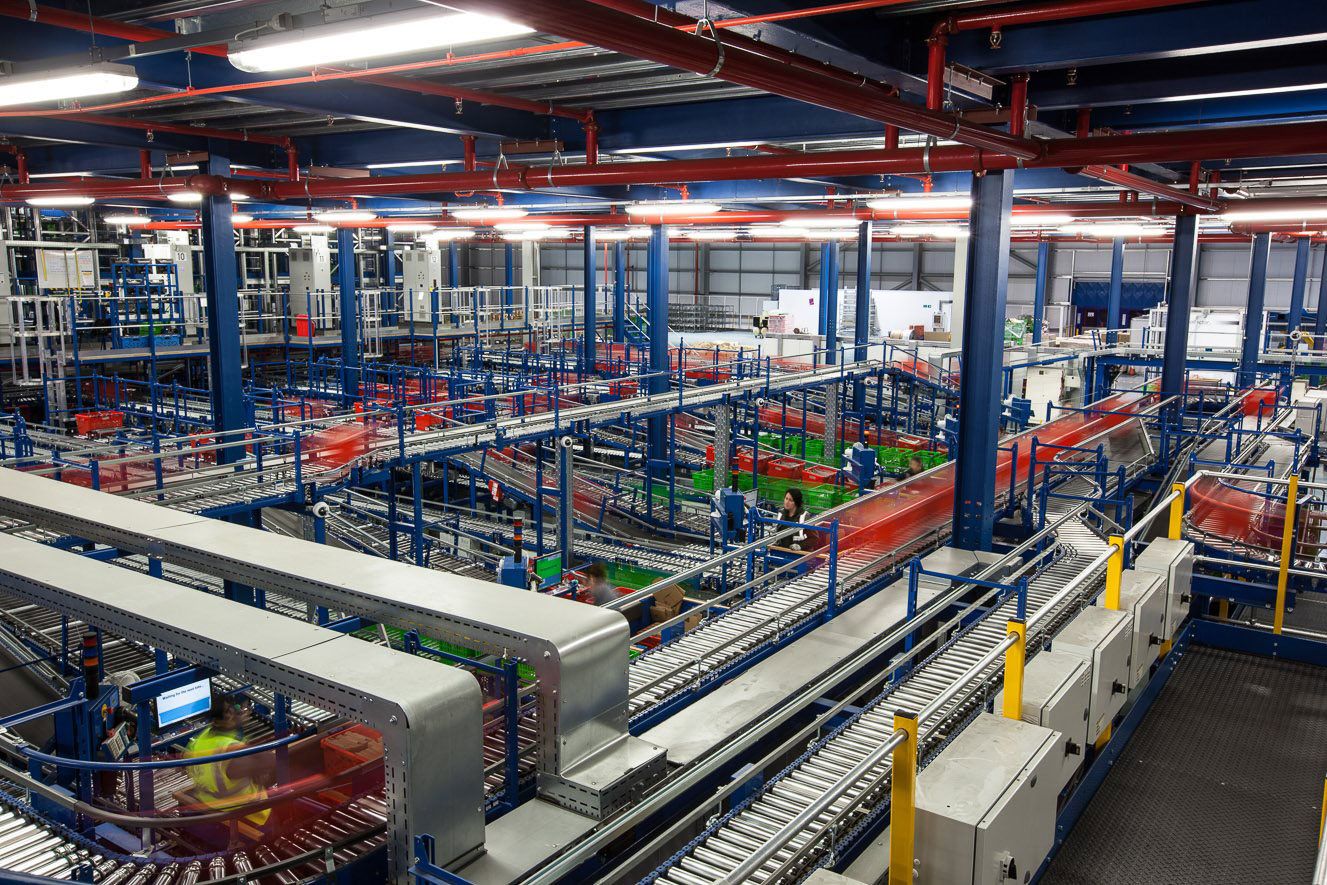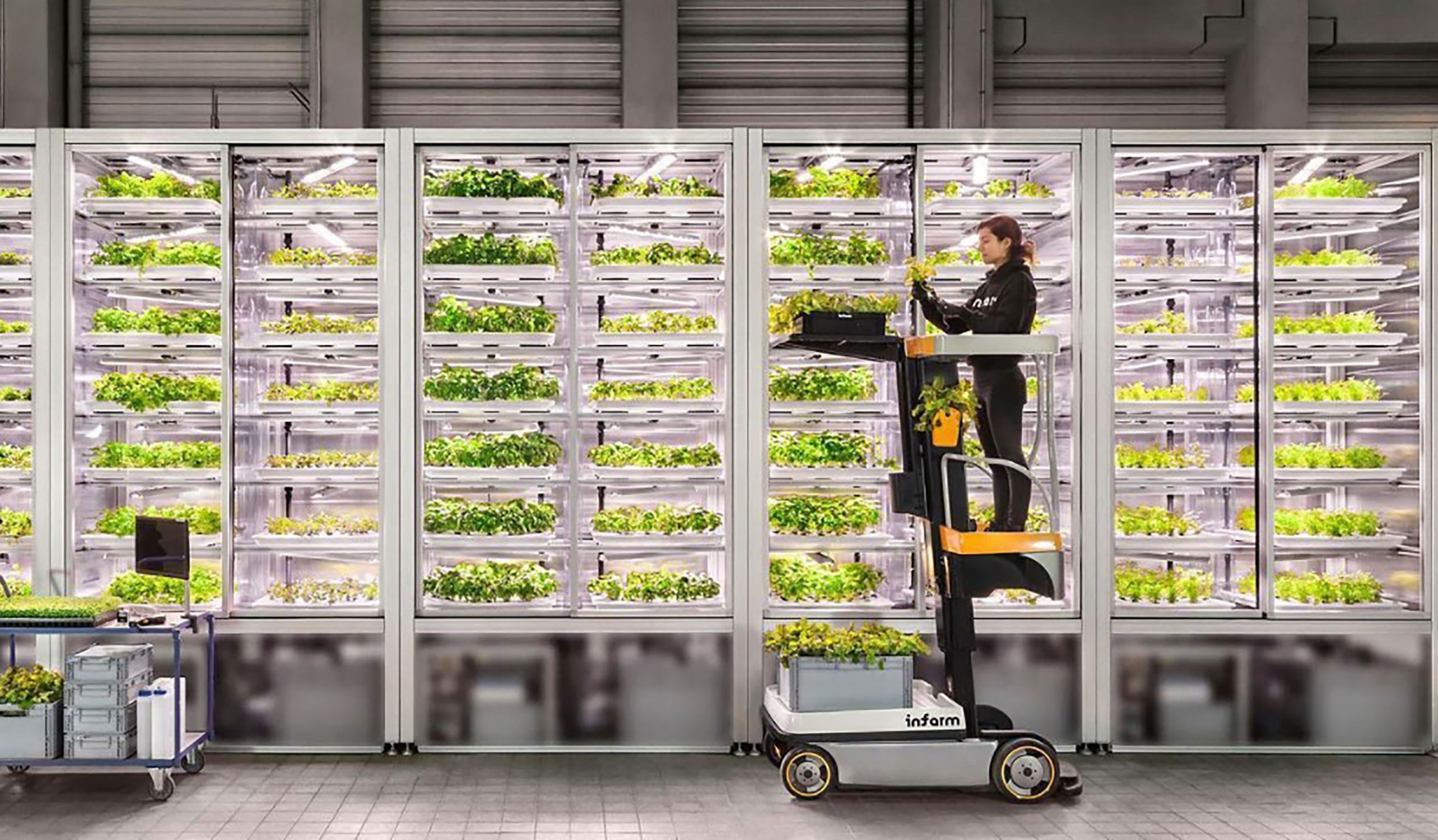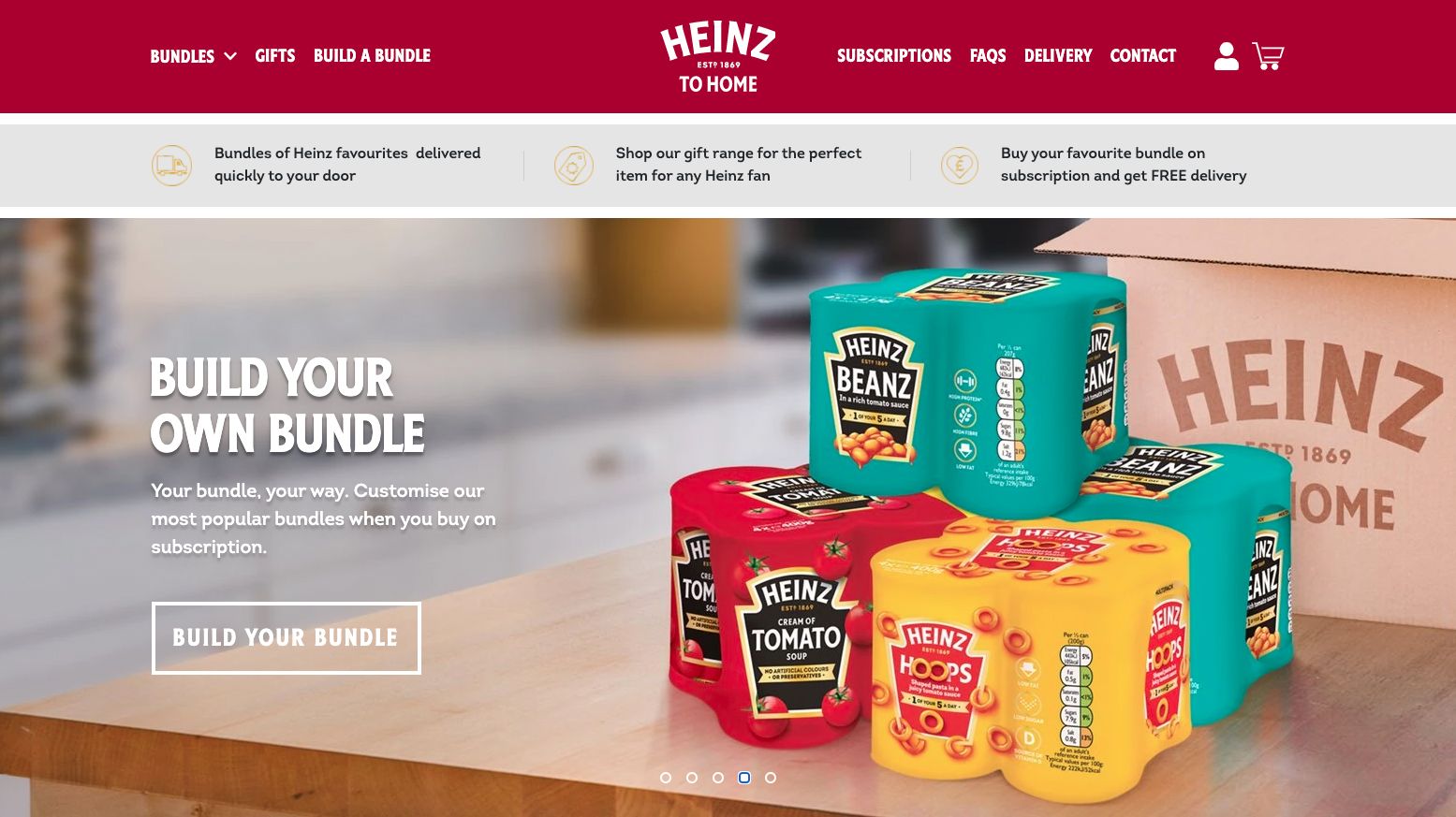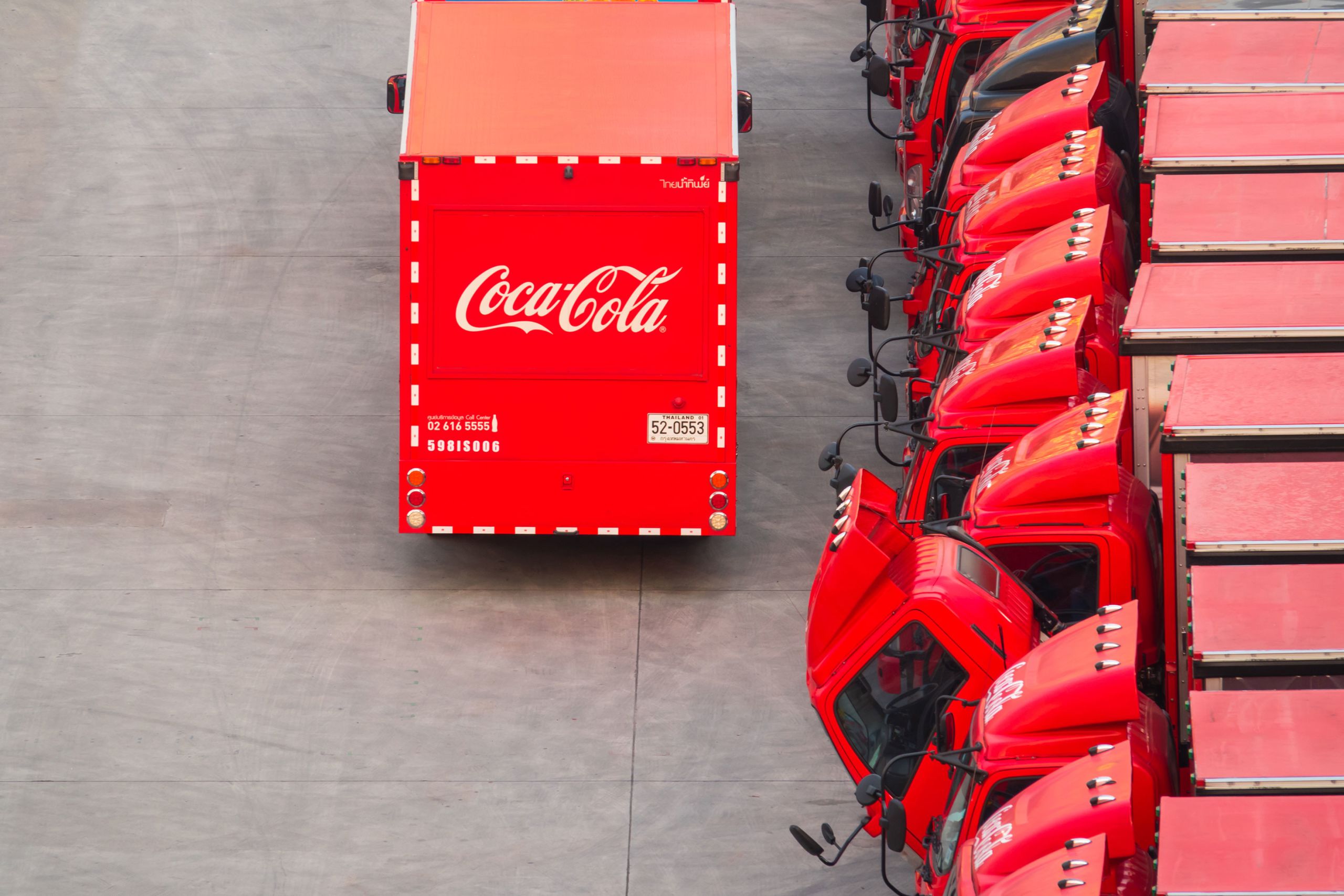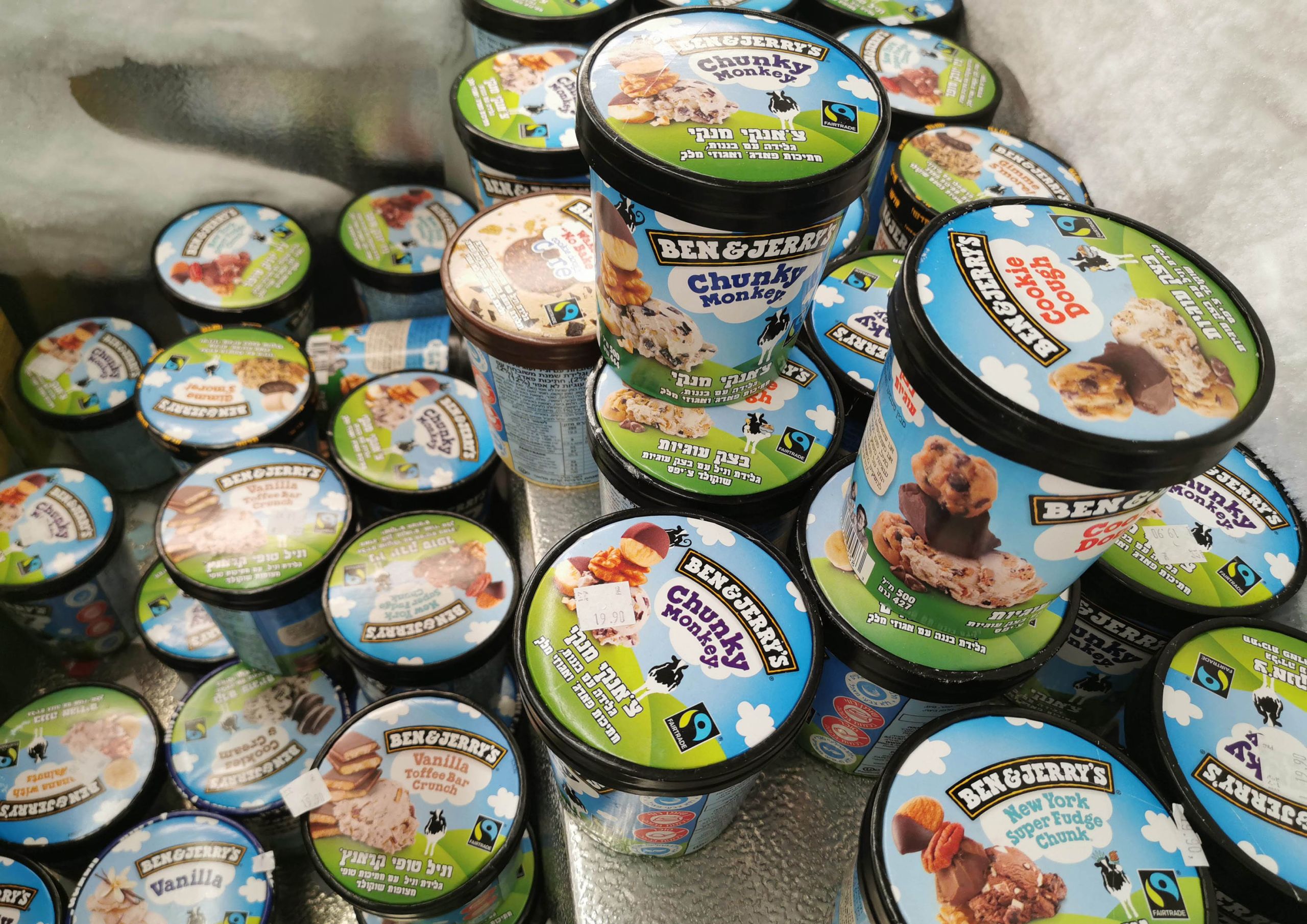 Overcoming FMCG supply chain disruptions
FMCG companies, arguably more than other verticals, have complex supply chain issues to tackle – primarily because they are often removed from the end consumer, and rely on retail partners to deliver their goods and on data feedback from shoppers.
"Partnership and collaboration between grocery retailers and consumer goods suppliers has never been more important, with effective data sharing, analytical alignment and common understanding essential to maximise availability and minimise waste," says Guy Cuthbert, chief executive and chief technology officer of supply chain analytics specialist Atheon Analytics.
Some companies are reshaping their strategies accordingly.
Heinz to Home
This 2020 venture from Kraft Heinz allows consumers to order personalised ketchups and soups direct from the manufacturer via a dedicated website or sign up for a subscription.
Such initiatives could open the door for retailers and brands to work more closely on product development, comparing respective data and customer insights.
Coca-Cola
The soft drinks giant is raising prices to overcome supply chain costs. In an interview with CNBC in April, chief executive James Quincey said price increases were required to offset higher freight and manufacturing costs emerging in the pandemic.
Ben & Jerry's
The Unilever ice cream brand supported its 'ice cream now' delivery-to-home service with new product ranges in light of changing consumer habits influenced by pandemic restrictions.
The arrival of a 'Netflix and Chill'd' option, for example, helped Unilever double online ice cream sales last year – which the company said effectively offset the losses from out-of-home consumption of its products.
A good example of new product innovation supporting in-demand channels.
Cuthbert advises that modern FMCGs "need their commercial, supply chain and finance teams to make complex decisions with confidence. This requires: rich, robust and reliable data; enriched through automated analytics; accessible through intuitive tools."
The benefit for businesses, Cuthbert says, is that cross-functional teams can then identify and address issues and opportunities in the context of shifting demand and limited supply. Tools that monitor the movement of goods in near real time – such as SKUtrak, its Flow-of-Goods tracker – support this, enabling businesses to ensure they have the right products in the right place at the right time.
Key takeaways
Alternative warehouse options and better optimisation of existing warehouse space are now a necessity for retail supply chains.
Warehouse automation, ship from store, port-centric warehousing and new tech investments should be considered to overhaul the first mile in 2022.
For those in FMCG, price offsetting, driving DTC and product innovation can all help to optimise strategies.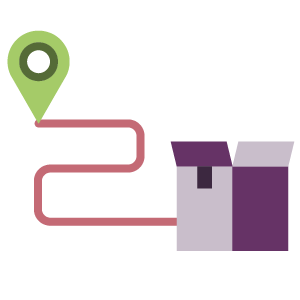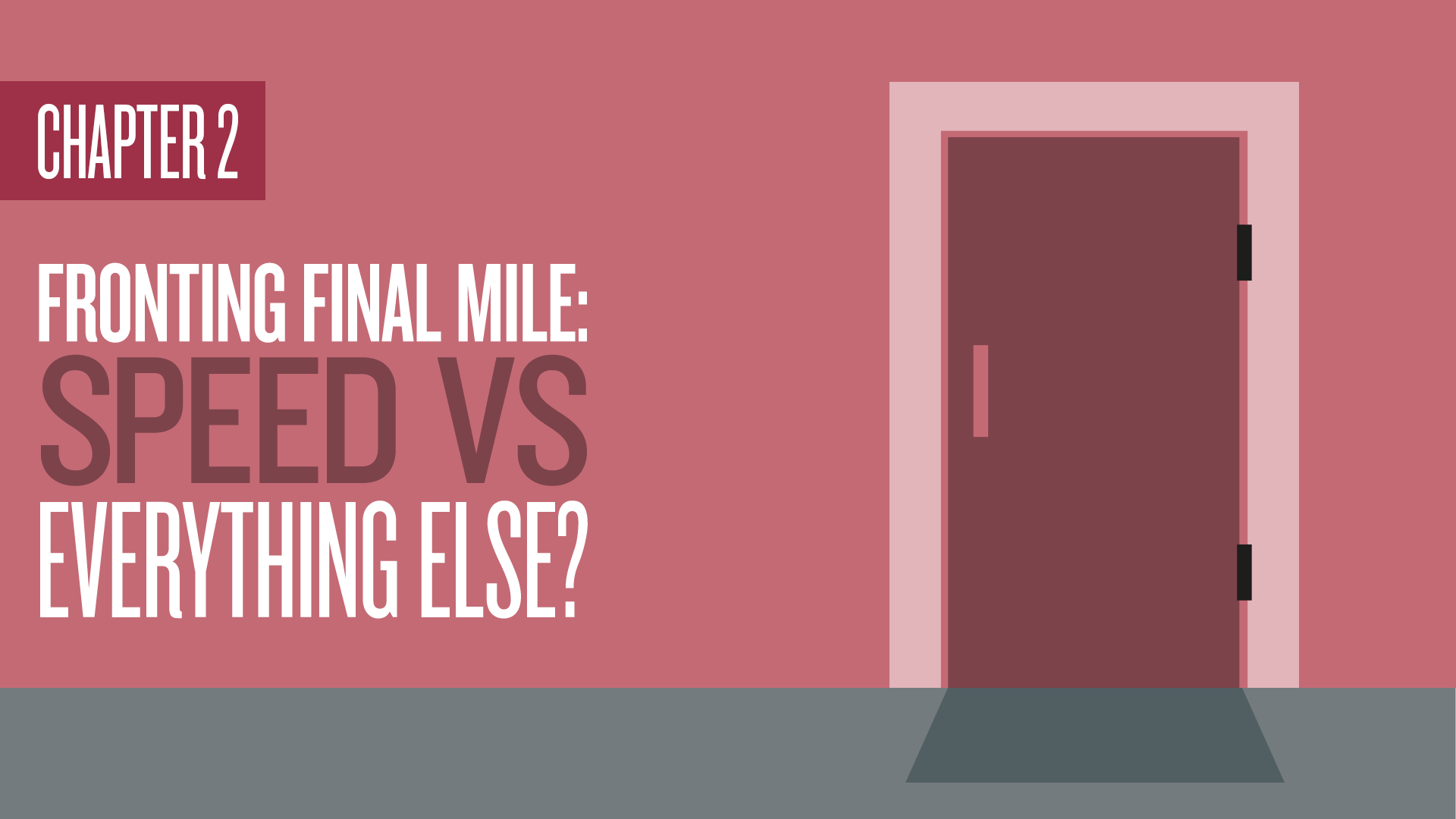 Over the past year retailers across the UK, from Tesco to Marks & Spencer, launched rapid delivery services.
This was supported by a rise in delivery intermediates, which have emerged to help businesses meet consumer demand for speedy fulfilment.
Grocery services such as Getir, Weezy, Whoosh, Gorillas and Dija – not to mention Deliveroo, which has teamed up with several large supermarket chains to support delivery – are buzzing around city streets to get food to people within the hour.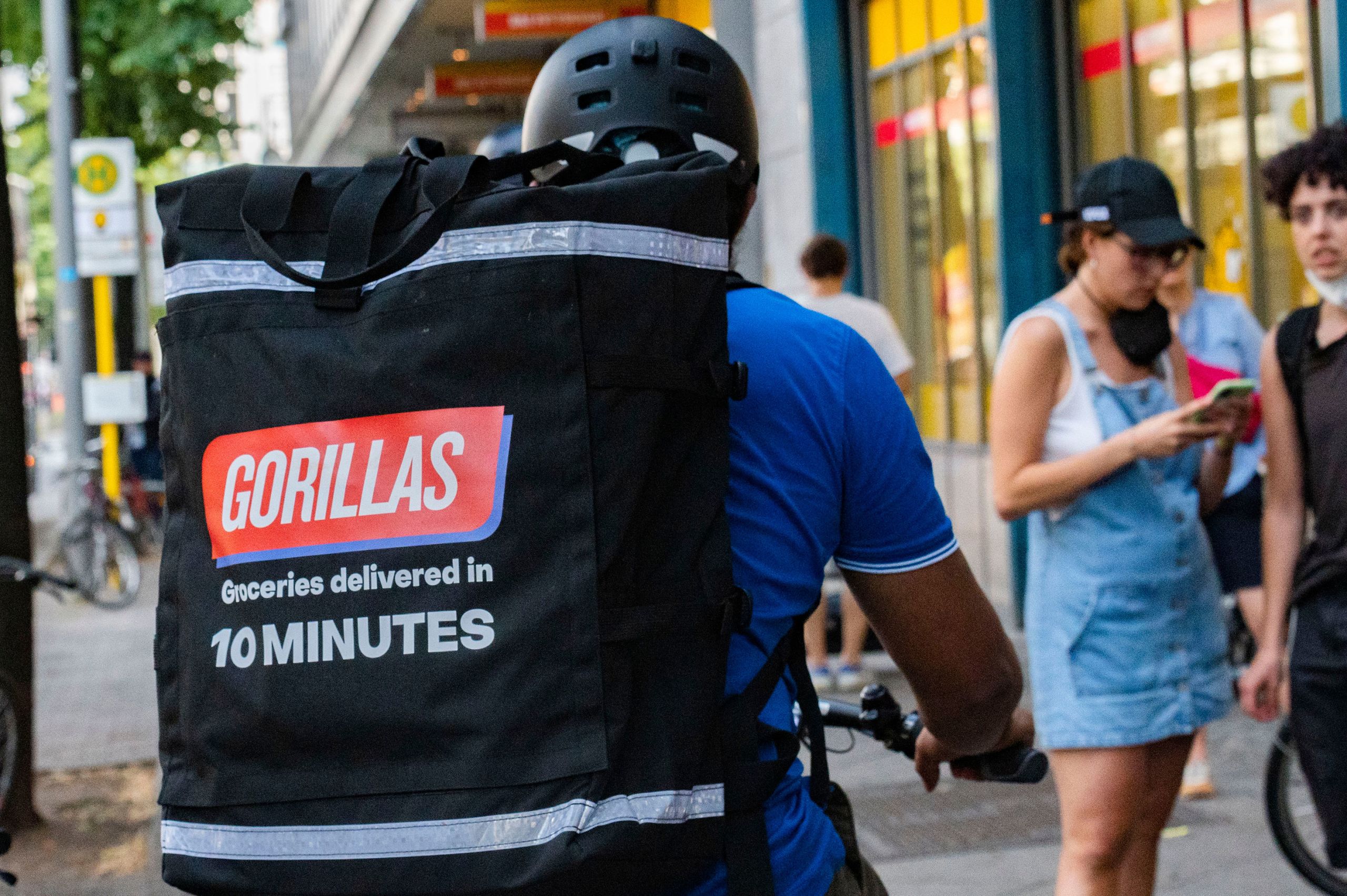 Tesco is working with Whoosh in London, Bristol and Wolverhampton, for example, while Deliveroo continues to aid Waitrose's and Morrisons' rapid delivery capabilities. Uber Eats is helping Asda to win on this front too.
Such heightened customer expectations – given extra impetus by the pandemic – have now bled into non-food categories such as DIY, electricals and fashion.
In June, Kingfisher-owned Screwfix and electricals specialist Currys revealed plans to slash delivery and click and collect times in a bid to appease seemingly increasingly impatient shoppers.
"We are led by the customer and there are large numbers whose expectations have changed and they're becoming more impatient"
"As with everything, we are led by the customer and there are large numbers of customers whose expectations have changed and they're becoming more impatient – they want it and they want it now – we see that in lots of different sectors and ours is no different," said Currys chief executive Alex Baldock, as plans emerged for a tie-up between his retailer and Uber, to support "better than same-day" delivery functionality.
In July, M&S announced it was stepping up plans to launch same-day delivery for its fashion business. Some items could potentially be delivered in half a day – using stores as part of the fulfilment process – and the service is expected to include school uniform items and evening clothing.
Should speed be the priority?
But will speed alone make fulfilment a success, and are the pressures in terms of cost and quality control – both for product and customer service – an appropriate trade-off?
As Baldock says: "What we're hearing from a chunk of consumers is the desire to get stuff ever faster, but with all of these things, we don't need to know the precise answer – we can test and learn."
52% of shoppers would abandon an online shopping purchase due to slow delivery options
Some 52% of shoppers say that slow delivery options would be a factor in abandoning an online order, Retail Week's CX Factor report from June 2021 revealed.
In fact, it was the second-highest factor detracting consumers from making a purchase. More recent research from Retail Week, conducted in August 2021, found that rapid delivery options were the second most important factor for consumers – second only to value for money – when it came to ranking retailers for the best shopping experience.
However, the picture is more nuanced than just speed alone, with the convenience to choose a specific delivery time slot more important for consumers.
When asked what additional delivery services they would be willing to pay for, 29% of people surveyed said timed delivery slots, followed by same-day delivery (27%) and next-day delivery (24%).
Some 78% of consumers would be more likely to shop with a retailer that offers free returns, while the same percentage blamed expensive delivery for online basket abandonment.
More than half (55%) of consumers cited so-called 'missed delivery' when they were actually at home as the biggest annoyance about a delivery experience.
So, it's not just simply a case of speed; there are multiple factors retailers must consider when honing their delivery service and last-mile proposition as we enter 2022.
Final-mile investments
Retailers are making savvy investments to impress customers at the final mile.
These include stores being used as 'mini warehouses' to serve online orders to local shoppers, as highlighted in Chapter 1.
Amazon is continually linked with real estate left vacant by shrinking or failing multichannel retailers, with the tech behemoth keen to find warehouse or storage locations closer to the communities it serves.
Many experts question whether retailers – particularly non-food retailers – are assuming unnecessary pressure to offer rapid delivery
Yet urban distribution centre issues persist, with Ocado recently defeated to open up an urban site in North London due to community opposition.
Many experts question whether retailers – particularly non-food retailers – are assuming unnecessary pressure to offer rapid delivery.
Rising online retail star Shein, which came to prominence in the early stages of the pandemic, has opted to focus on low-price instead.
Shipping mainly directly from China or through a network of global warehouses, the company's delivery times are much longer than the next-day options UK fast-fashion retailers can offer – typically across a seven- to 10-day window.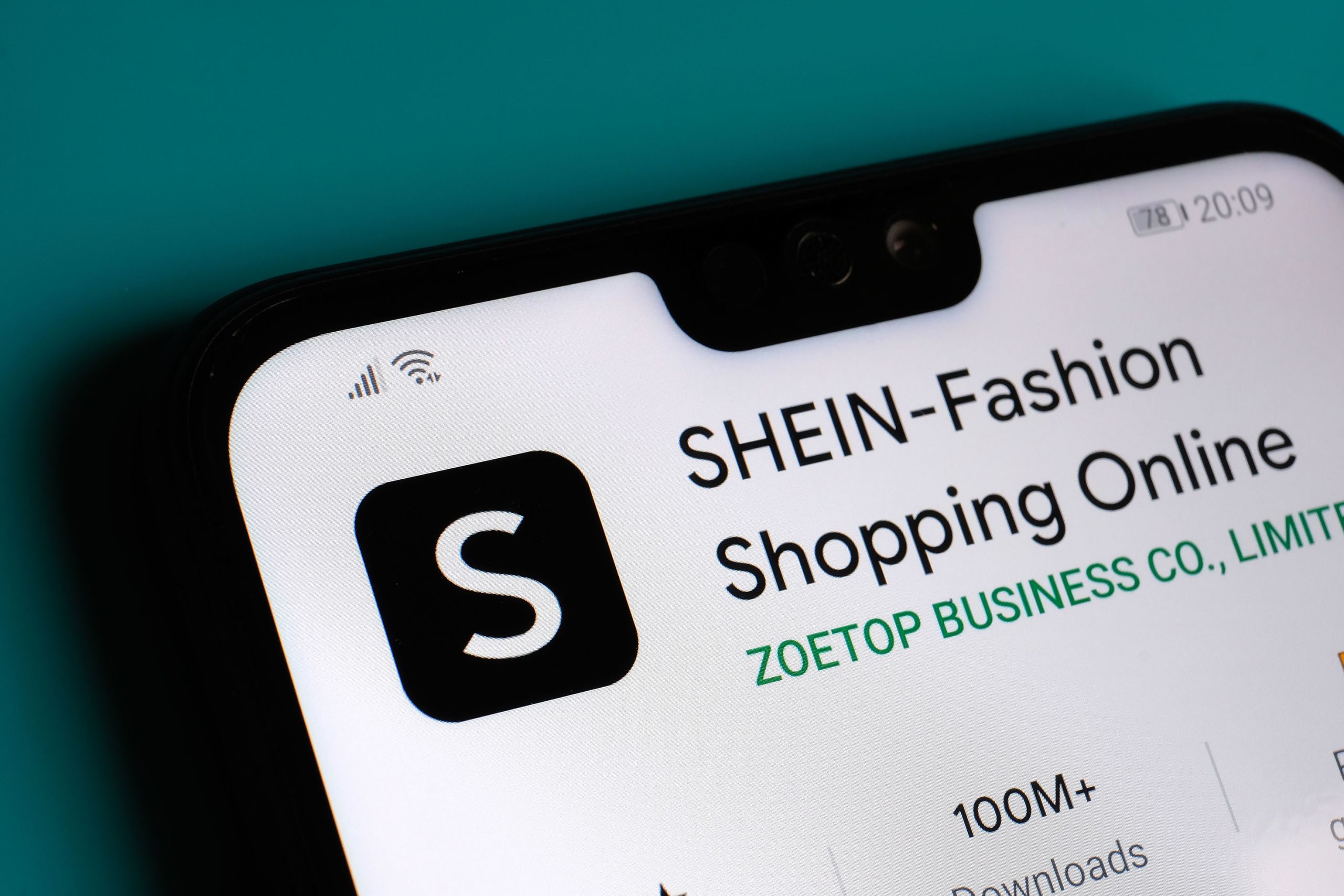 By January 2021, the Shein app had been downloaded more than 230 million times, with the retailer posting small items directly to consumers from its warehouses in China, avoiding import duties in the majority of Western nations.
As the Retail Week CX Factor research shows, 78% of consumers rank value for money as their key loyalty driver, and Shein has been identified as a retailer providing just that.
Estimates from Chinese media Nikkei Asia say the retailer made $10bn in sales in 2020, up from $2.5bn the previous year.
Nevertheless, the need for increased speed remains a focus area for the industry.
Later this year, M&S will add an online warehouse to its Bradford distribution centre, which it expects will handle about 20% of its total online orders – this will complement an existing online warehouse at Castle Donington and in-store picking.
It has also launched a self-service, digital click-and-collect and returns system, which will appear in 78 of its stores by the end of 2021, and is aimed at making the process quicker and more efficient while helping shoppers avoid queues at manned desks.
For insights on how the pressure on meeting consumer demand is impacting retailers' investments in tech and data partnerships, and also making retailers adapt their ESG agendas, head to Chapter 5 on Ethical Consumerism and Chapter 6 on Strategic Supply Chain Alliances.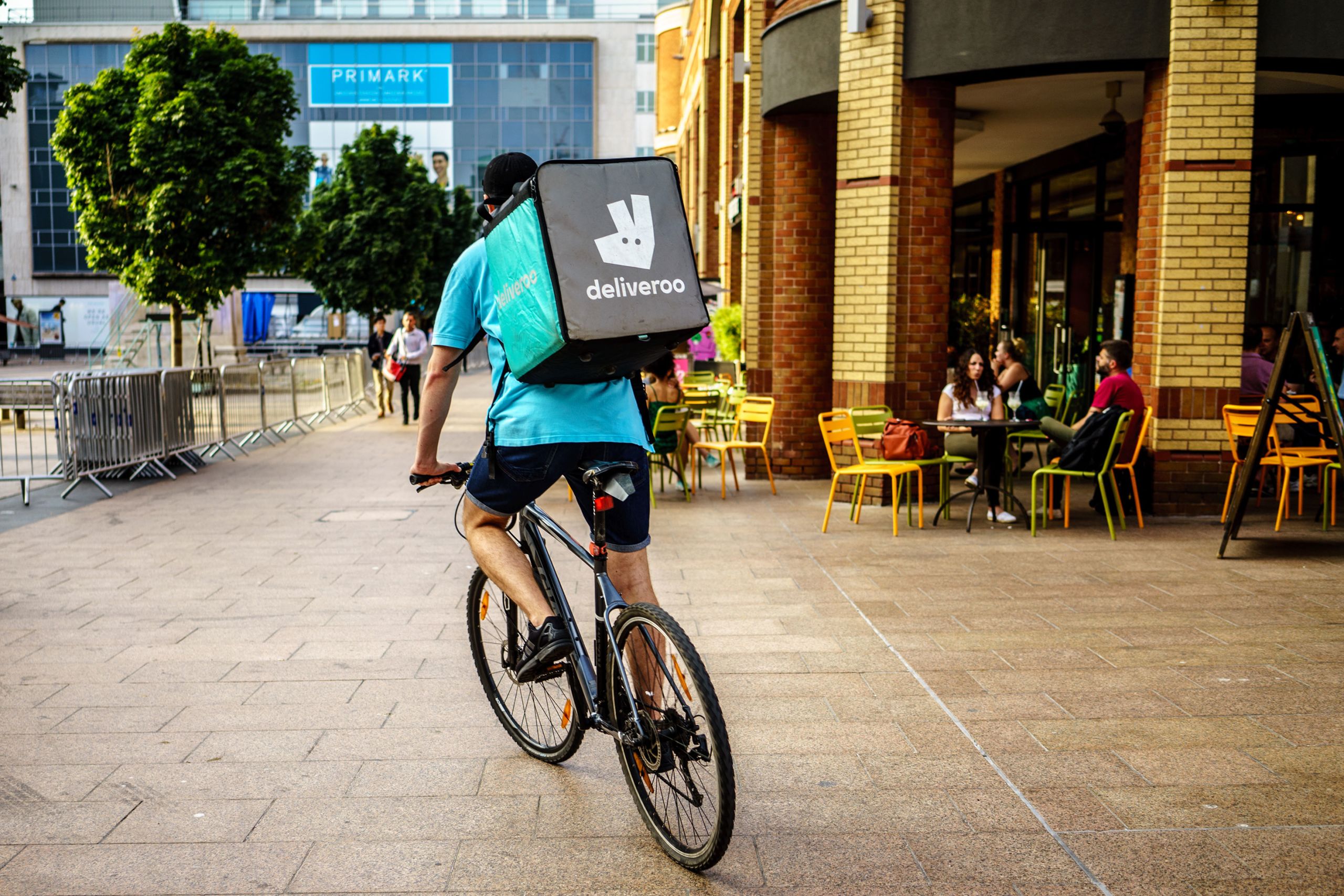 The pandemic's impact on returns
With the continued headache of product returns, the actual last mile of fulfilment is often in the form of reverse logistics.
The issue has long plagued retailers, to the extent that some experts say it is simply part and parcel of online shopping and needs to be an accepted cost.
Throughout the pandemic, rising online sales have meant that return rates have soared further, according to research group Mintel. In March 2021, it released a study showing that 38% of all UK online shoppers say the Covid-19 outbreak has made them more confident in returning online purchases.
Consumers' growing experience of online shopping will have helped contribute to this trend, as will shop closures during national lockdowns preventing people from viewing items first hand prior to purchase.
Almost 50% of UK online shoppers sent back items purchased between March 2020 and March 2021
Extend returns deadlines during the health crisis in light of operational uncertainty and reduced headcount in warehouses may also have contributed to increased returns activity.
Mintel's study found that 49% of UK online shoppers had sent items back in the previous 12-month period, rising to 60% for those aged 16 to 34 years old.
The various challenges facing retailers during the pandemic will have naturally meant returns would have also dropped down their list of priorities; the primary focus getting goods to consumers and returns secondary.
However, some retailers have been taking steps to innovate their returns process over the past 18 months and technical innovations are set to come to fruition in 2022.
So, is there a solution?
Here are a few ways retailers are coming at the returns problem – with some not taking returns at all.
AI-driven returns logic
In the US this year, retailers including Walmart and Target have been allowing customers to keep unwanted items; refunding the purchase price instead.
These retailers are using AI engines to understand the cost associated with a return and then deciding whether it makes financial and logistical sense. For instance, if an item is large or inexpensive, they're making a call as to whether the cost associated with shipping the item back is too expensive.
Evidently, this solution doesn't work for luxury items, high-value goods or retailers that rely on low-value products in bulk – such as pureplay fashion retailers – but it's one way of minimising the scale of returns.
Adding incentives

Another way in which retailers can look to take control is to offer extra discounts to customers who are on the verge of returning an item.
A 2021 study conducted by global payments news platform Pymnts.com found that extra discounts offered to customers are more likely to convince them to keep their item; the higher the discount, the more likely they are to keep it.
The study found that offering future discounts of 30% would be enough to entice 51% of consumers surveyed to keep their purchases.
Preventing returns by remedying CX
Retailers are taking steps earlier in the path to purchase to prevent returns. Conventional ways to do this include improving the accuracy of product descriptions so consumers know exactly what to expect and by picking and packing items securely so they arrive as described.
However, retailers such as Asos and Walmart have been experimenting with augmented reality (AR) to enable shoppers to try on products before they buy, working with virtual fitting-room service Zeekit to improve CX and ultimately drive down returns.
Zeekit has worked with department store chain Macy's and sportswear brand Adidas in the past, and says its virtual fitting rooms cut return rates by 36%. Likewise DFS has implemented its Salmon AR tool, which enables users to more accurately visualise what an item of furniture would look like in their home before purchasing.
The rise of store drop-offs
We've already seen successful partnerships with retailers allowing customers to return items to stores other than their own, making it cheaper and more efficient to collect returned goods.
Amazon and Kohl's for instance have had a long-standing partnership where Amazon customers can return items to hundreds of its stores across the US.
However, there is talk of the potential for retailers to enter into partnerships with other non-competing brands to maximise store drop-offs. In 2022 retailers could look to work with the likes of gyms, cafes, restaurants and garages to make it easier for customers to bring back goods and decrease the legwork needed for retailers to process the return.
Offering free returns
This might seem at odds with solutions to maintain profitability, however, research shows that free returns drive sales and increase loyalty, and can therefore help balance the bottom line. Offering customers free returns is perceived as a statement of confidence in the brand.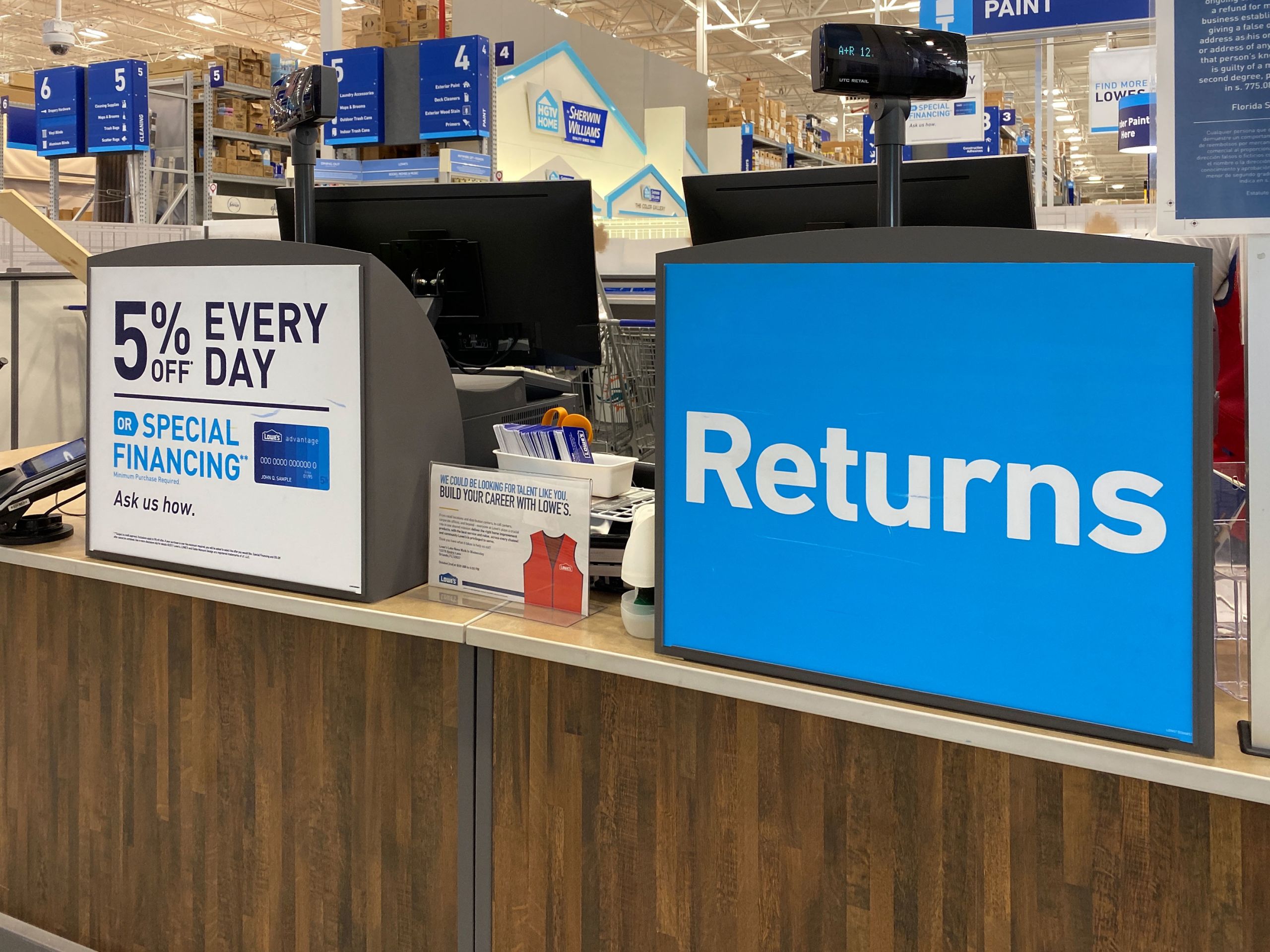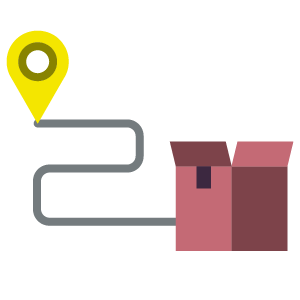 Key takeaways
Speedy delivery is increasingly becoming a must for UK consumers, and retailers are playing to this trend across the sector.
However, as the example of Shein shows, pressures on rapid delivery can be negated by savvy pricing and service options.
When it comes to returns, consumers are now even more comfortable returning goods so, in 2022, retailers have to look at ways to mitigate the impact – taking learnings from brands such as Walmart.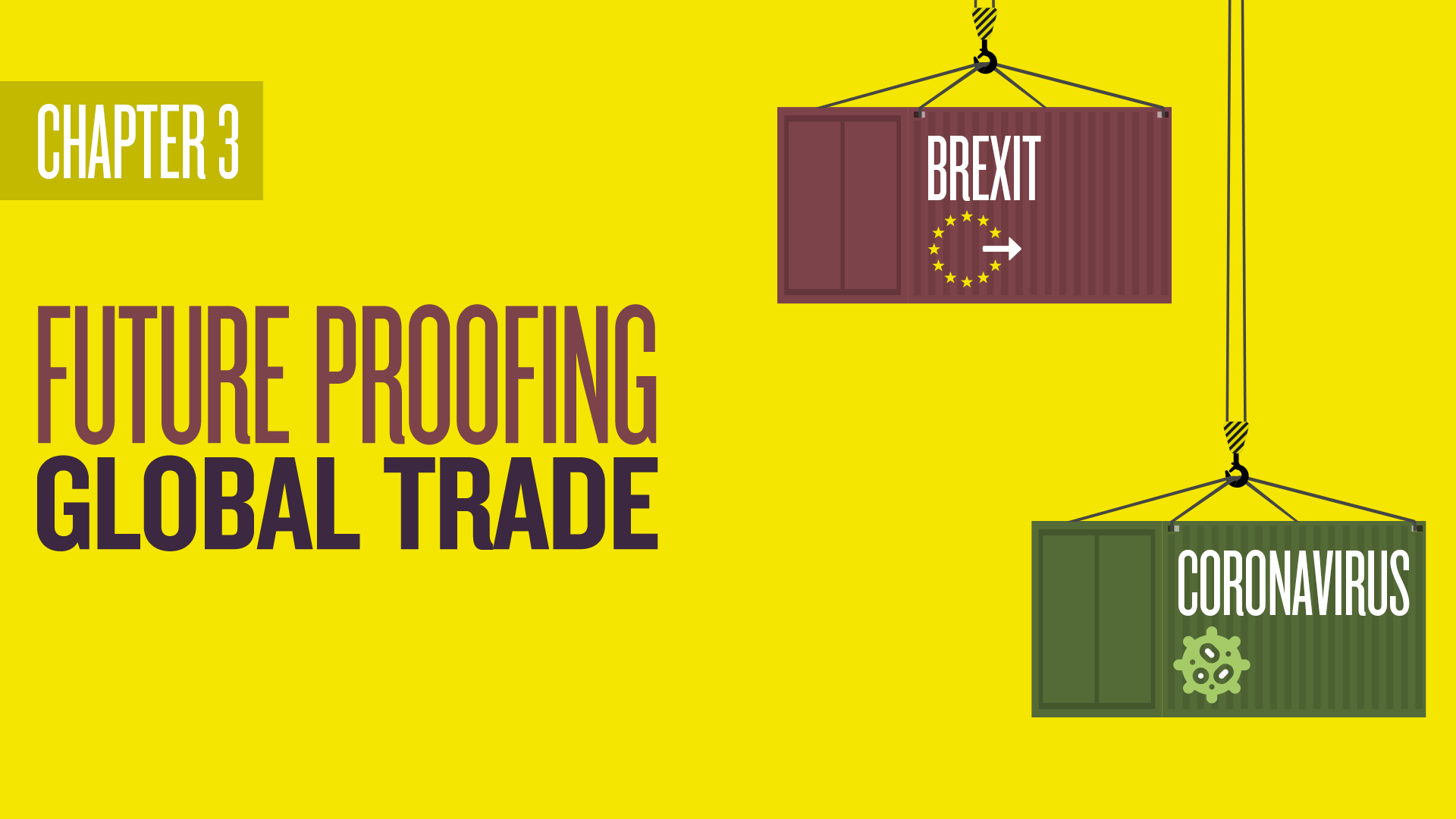 From HGV driver shortages and unexpected tax charges on goods delivered across borders to lack of cargo ship availability and gaps on store shelves, the impact of Brexit and the pandemic on retail supply chains has been very real and is still likely to be felt in 2022.
A study from data management software provider InterSystems published in the final quarter of 2020 argues that the pandemic brought to the forefront many of the pressing technology-related supply chain issues retail, CPG and manufacturing organisations have been battling for years.
The study found that data silos and a lack of visibility and flexibility in processes may have been troublesome in the past, but during the pandemic they were a major cause of organisations being unable to scale and meet changing demand.
Driver shortages
The RHA wrote to the UK prime minister in June, stressing the need for action on what it called the "crippling effects" of the HGV driver shortage. There are many reasons for the shortfall in driver numbers, but Brexit looms large among them.
Prior to the pandemic, the RHA estimated a driver shortfall of 60,000, but that has now risen to more than 100,000. Covid regulations forced many drivers back to their country of origin and they are yet to return, but the uncertainty of Brexit and future rights to live and work in the UK mean other drivers have left the UK and have not returned.
In the letter to the government, which was signed by prominent figures in the logistics sector, the RHA argued for a temporary worker visa for HGV drivers and for this occupation to be added to the Home Office Shortage Occupation List.
Prior to the pandemic, the RHA estimated a driver shortfall of 60,000, but that has now risen to more than 100,000
According to the association, such a move would allow UK-registered transport operators to "access a workforce that can live and work in the UK more easily and encourage those who have left to return – even if this is a short-term measure".
The result is gaps on shelves and retailers feeling the brunt of this – including Tesco, Aldi and Marks & Spencer – have taken action by offering large sign-up bonuses when advertising for HGV driver jobs.
Morrisons has even said the driver issue is impacting its profitability. In September, the grocer recorded a 37.1% drop in pre-tax profit to £105m in the half-year to August 1, 2021, and said part of the reason for this was because it had absorbed costs related to "rising commodity prices and freight inflation, plus a shortage of HGV drivers across the UK".
Northern Ireland trade disruption on retail
Chairman of JD Sports Peter Cowgill told the BBC Radio 4 World at One programme in February that Brexit had turned out to be "considerably worse" than he initially feared.
He cited "double-digit millions" in extra costs as a result of the red tape and delays in shipping goods to mainland Europe following the end of the Brexit transition period at the turn of the year. He mooted opening a European Union (EU) distribution centre to ease the burden, with some JD UK jobs potentially needing to transfer across.
JD Sports has cited "double-digit millions" in extra costs as a result of Brexit
Although the government says it is providing organisations with support as they get used to new systems and regulations, trade problems persist. These include delays and obstacles with Scottish seafood exporting and UK meat exports to food suppliers shipping into Northern Ireland.
Concerns about double taxation when delivering across the Irish Sea due to new regulations meant some large UK retailers, including John Lewis Partnership, halted deliveries to Northern Ireland in the early days following the end of the Brexit transition period. Although JLP's deliveries have started again, the Northern Ireland trade route challenges are still far from resolved.
In July, six of the UK's leading retailers, which represent more than75% of the Northern Ireland grocery market, wrote to Brexit minister Lord Frost and vice-president of the European Commission for Interinstitutional Relations Maroš Šefčovič calling for urgent action to address the future of trade between Great Britain and Northern Ireland.
The Northern Ireland–Britain trade grace period ends this month, after which retailers will face increased cost and complexity when moving goods – essentially adding layers of complexity to an already complicated situation.
The Northern Ireland–Britain trade grace period ends this month, after which retailers will face increased cost and complexity when moving goods
Increased checks at Northern Ireland ports, additional paperwork requirements and the need for export health certificates on products of animal origin will come into effect. The subsequent sourcing challenges could force companies to move supply chains from Great Britain to the EU, according to the grocers putting their names to the letter.
Although an extension to the grace period on the movement of chilled meats has recently been agreed, the letter – which was signed by leaders at Asda, Sainsbury's, Tesco, M&S, Iceland, the BRC and Co-op Food – said "much more needs to be done … if there is not to be significant disruption to supply and an increase in cost for Northern Ireland consumers".
How to future proof supply chains against the global backdrop
Diversify your supplier base
Consider using more UK suppliers and non-EU suppliers
Look to onshore production and manufacturing where possible
Regularly track tariff and duty legislation
In May, consumer data specialist Statista found 48% of UK businesses that have made supply chain changes since Brexit are using more UK suppliers, while 35% have increased the diversity of their suppliers.
A further 12% said they were now using more EU suppliers, while 16% said they were using non-EU suppliers. This all paints a picture of new strategies and supplier relationships being forged and established.
In Northern Ireland specifically, the letter from the aforementioned grocers urges the UK and EU governments to enter discussions with British retailers, visit their distribution centres, and host joint talks between government technical officials and retail supply chain experts to find a working solution for trade rules.
"Already, new red tape is causing delays, there are surging additional costs, and we are seeing challenges to 'just-in-time' supply chains"
"Without swift, decisive and cooperative movement on this issue there will be disruption", it states, adding that possible solutions include a veterinary agreement, a wider Sanitary and Phytosanitary agreement, a facilitated movement scheme or a "Trusted Trader" scheme.
BRC chief executive Helen Dickinson says: "Already, new red tape is causing delays, there are surging additional costs, and we are seeing challenges to 'just-in-time' supply chains."
But it's not just Brexit making retailers change their supply chain planning.
Factoring in political tension from the East
Card Factory said in its annual financial report in June that it relies on a wide range of products supplied from the Far East, particularly China, and increasing political tension between the East and West and potential for increasing tariffs on imports could cause disruptions going into 2022.
As a result, the greetings card retailer is accelerating its onshoring process and strengthening its integrated supply chain.
"In the medium term the business is proposing to onshore a larger proportion of card production to its Printcraft business in the UK, with investment in technology to facilitate this," the retailer said.
"Buyers are actively reviewing alternative supply sources and reviewing the applicable tariffs and duties to seek to maintain value and quality of supply"
"Buyers are also actively reviewing alternative supply sources and reviewing the applicable tariffs and duties to seek to maintain value and quality of supply to maintain our competitive range proposition."
In the aftermath of Brexit and in light of continuing international relations uncertainty, such proactive supply chain management is encouraged across wider retail.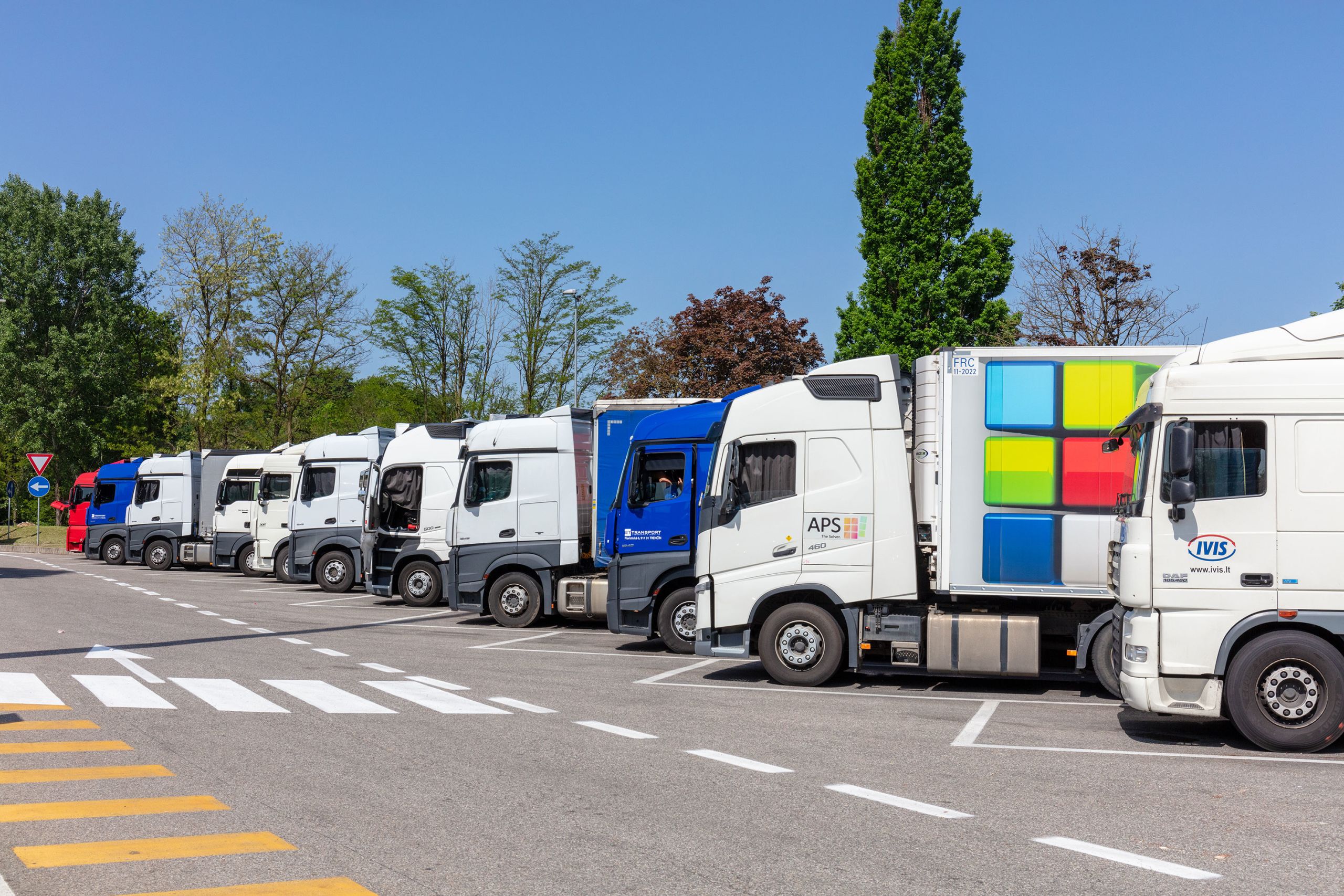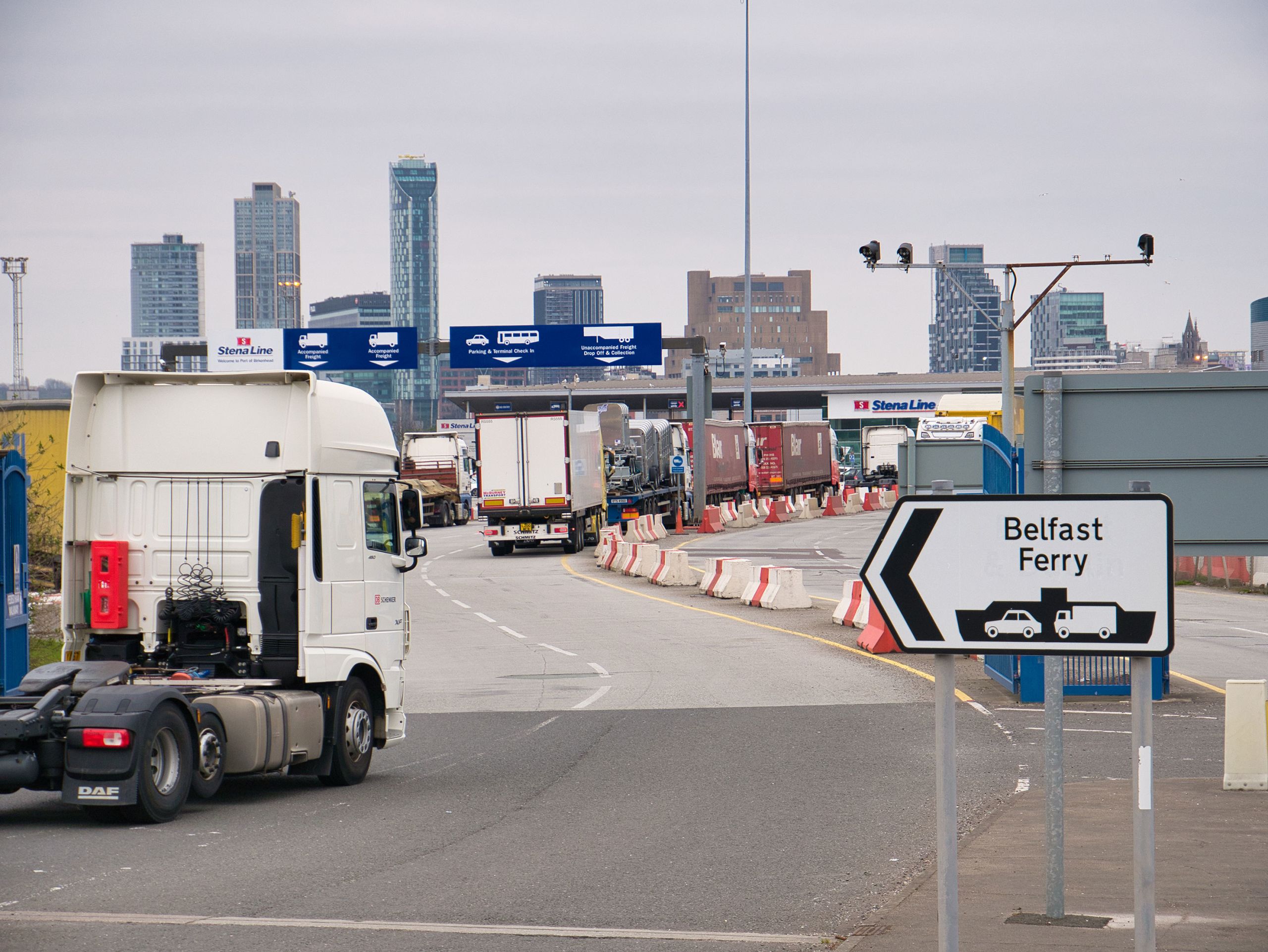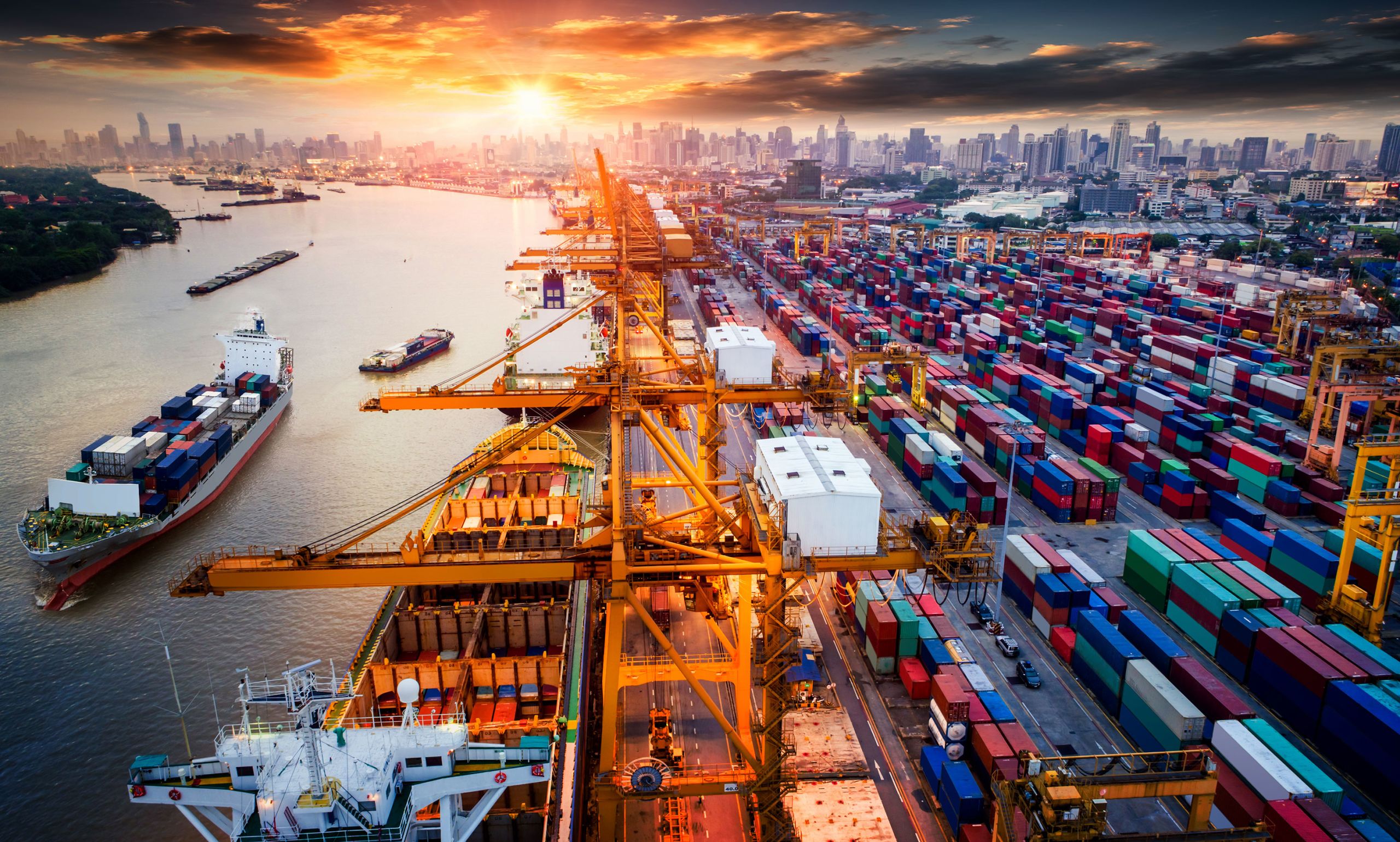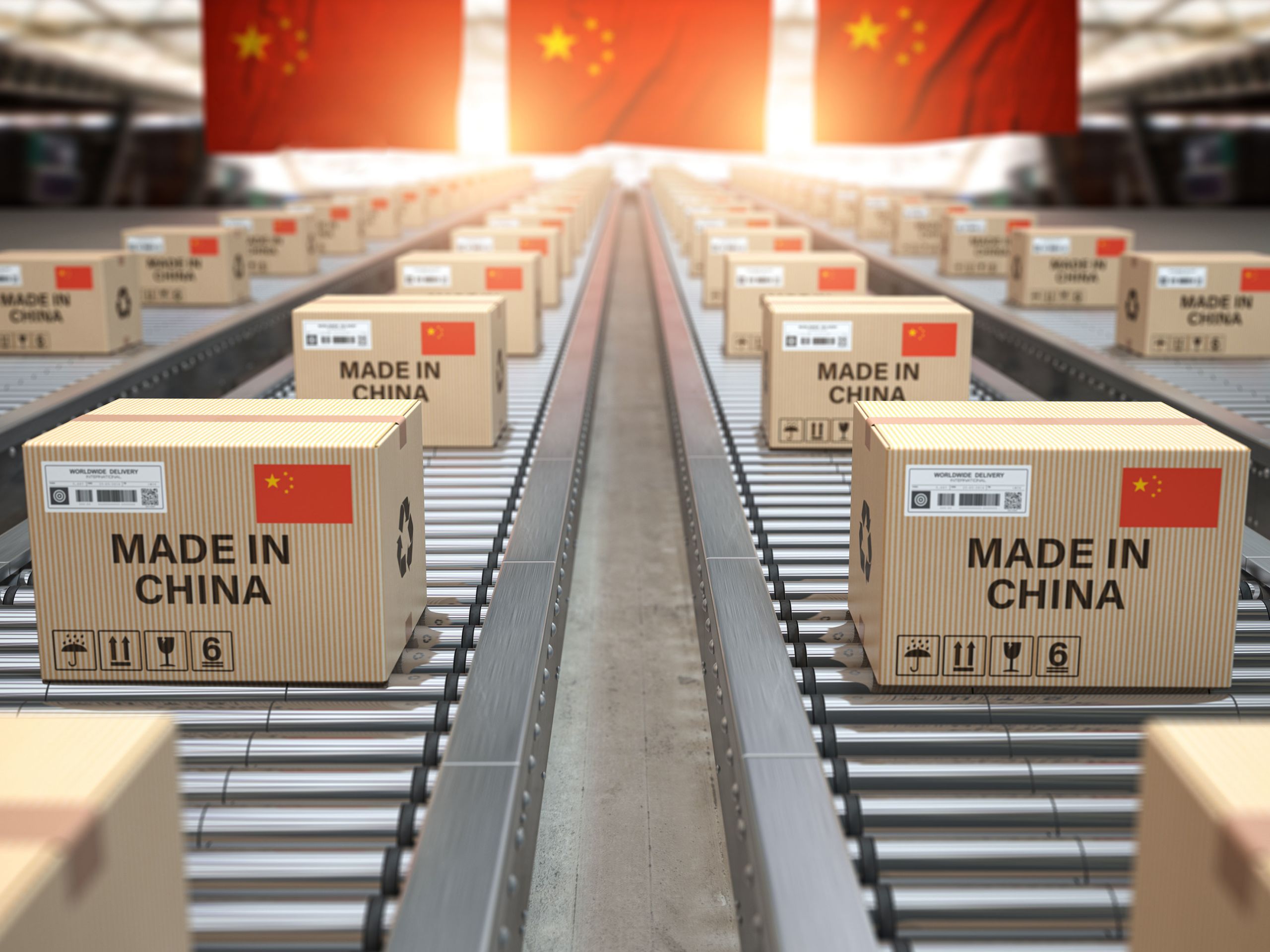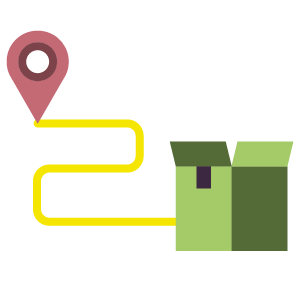 Key takeaways
The culmination of Brexit, the pandemic and rising political tension is resulting in trade disruption ranging from UK driver shortages and gaps on shelves to wider import and export issues.
As we approach 2022, retailers are encouraged to diversify their supplier base.
Onshoring production and shifting strategies from 'just-in-time' supply chains are also tactics being used by retailers including Card Factory.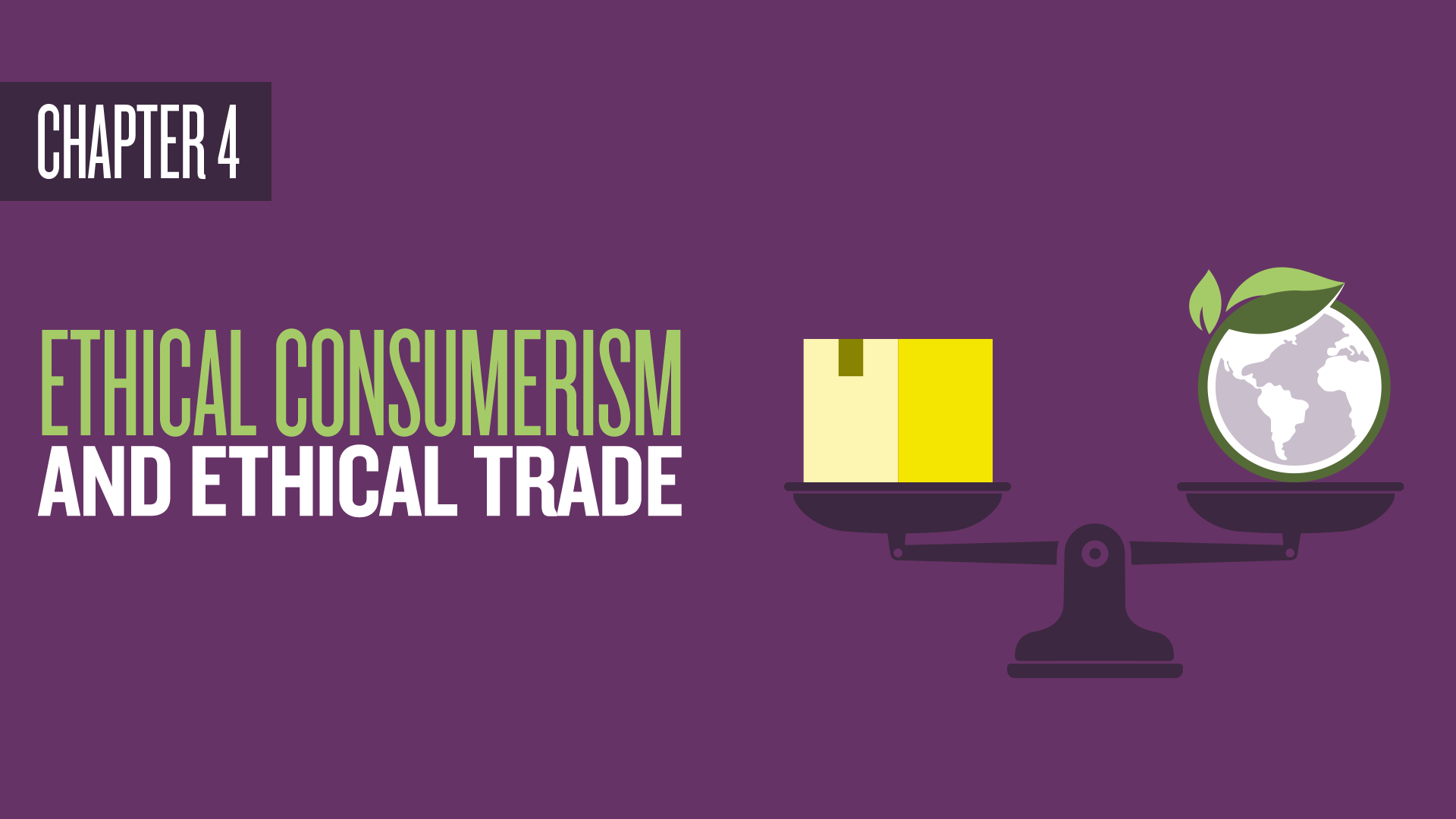 One in two UK consumers now possess a preference for ethical and sustainable brands, according to YouGov data published in May 2021.
Growing evidence of the climate crisis' negative impact on communities around the world and changing weather patterns globally – alongside government-led targets for reducing carbon emissions – mean retailers are waking up to the green agenda.
Retailers must now adopt sustainability in all aspects of their operations, as well as create more purpose-led goals, alongside their traditional quest for commercial growth.
Much of this enlightenment is reflected in the "people, planet, profit" mantra retailers are espousing in trading updates and annual reports. Retailers such as Pets at Home have started producing "social value" reports, while companies including Seasalt now regularly publish sustainability reports.
The environment and changing behaviour
Such a focus has serious implications for retailers' existing supply chains. By their very nature, retailers' operations are not sustainable – with Richard Walker, Iceland's managing director, one industry figure to acknowledge everything leaves a footprint.
Walker has written a book on corporate activism – The Green Grocer – which launched this year and aims to guide business thinking in this space. Walker told Retail Week "everyone has a role to play and can play their part" in improving commerce's impact on the environment.
Talking about the importance of addressing this throughout the supply chain, and explaining why Iceland has joined the Climate Pledge, a multi-party commitment for carbon net zero by 2040, he added: "We've got to look end to end at carbon."
"We've got to look end to end at carbon"
With sustainability a difficult word to define in such a competitive business environment, it falls upon retailers to ensure they forge the most environmentally friendly practices and processes.
There is also a need to lobby government and decision-makers for systemic change that disrupts the status quo and helps build a greener future for UK business and society.
Lobbying for change
Evidence of this in action includes leaders behind Ikea, Inditex and H&M adding their names in June to a global CEO letter calling for bold action on climate matters from world leaders. The letter urges G7 member states to "help supercharge the net-zero and climate resilience transition with bold and courageous commitments, policies and actions".
Elsewhere, in June, Currys, Halfords and Ikea added their names to a list of businesses urging the government to show leadership on issues impacting electric vehicle (EV) adoption.
As part of the UK Electric Fleets Coalition, run by the international non-profit organisation Climate Group, the retailers and other organisations involved want a clear roadmap for EV rollout in commercial fleets to ensure businesses can play their part in the UK's net-zero by 2050 ambitions.
It is the systemic change that will make the biggest difference, but the increasing number of individual supply chain actions from retailers are also very welcome.
Setting targets
Retailers Kingfisher and Joules, for example, have agreed new credit deals linked to achieving sustainability benchmarks – and there is a growing list of businesses following suit.
To illustrate the type of work this entails, Joules will receive a lower interest rate loan margin from its provider if the retailer reduces its carbon emission intensity, delivers 100% more sustainable materials in the manufacturing of its products, and increases its employee engagement score.
Elsewhere, Asda has committed to using electric company cars by 2025, five years ahead of the nationwide ban on sales of new diesel and petrol cars coming into effect.
Different business models entirely are being created, too, with Moss Bros and LK Bennett among the fashion retailers launching rental subscription services, which charge consumers a flat monthly fee for access to new lines, while permitting unlimited swaps.
This circular thinking is expected to keep clothing items in use for longer and help move consumers away from a throwaway fashion culture.
The continued success of fast fashion suggests consumer habits are not going to change overnight, but the wheels are in motion for an evolution of the sector, thanks to interest and implementation of these new types of business models.
Away from fashion, retailers such as Lush, The Body Shop and The Hut Group are offering consumers the chance to return empty beauty product containers to stores and online respectively, where they are collected, processed and made into new packaging or other products for industry.
Such thinking is resulting in a new type of supply chain, with Lush, for example, creating a dedicated facility for processing and remanufacturing old packaging.
Electricals retailers AO and Currys operate large recycling and repair sites, respectively, showing the sector is waking up to the benefits of more circular supply chains for products and packaging.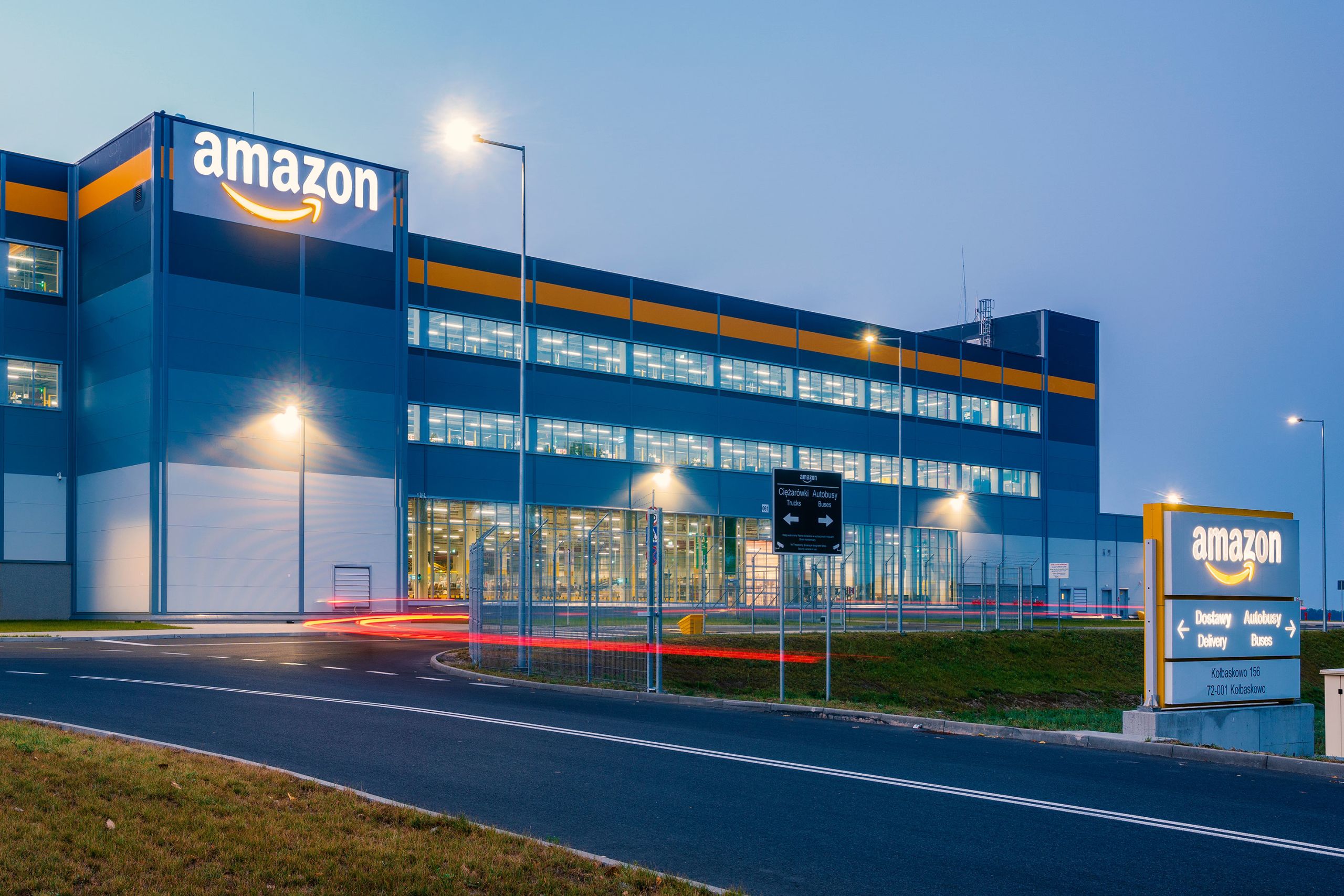 Amazon forced to overhaul its practices: A lesson in sustainable business
In June, an investigation by ITV News reported that Amazon was destroying new and unused stock at one of its fulfilment centres in Scotland. Electronics, books and face masks were among the items placed into boxes that were marked 'destroy' with the goods then left at recycling centres or landfill sites.
The report found that, in one week, 124,000 items within the Dunfermline warehouse were singled out to be destroyed – leading to questions around the sheer volume of waste the tech giant was responsible for.
At the time of the news, critics linked the destruction of products to the overall unsustainability of Amazon's business model. For instance, it is often cheaper for third-party vendors storing their stock in Amazon's warehouses to destroy unsold goods rather than continue to pay storage fees once they hit long-term rates.
The report found that, in one week, 124,000 items within the Dunfermline warehouse were singled out to be destroyed
However, in August Amazon announced a new policy to address this issue. The policy included two new Fulfilment by Amazon (FBA) programmes to make it easier for businesses selling on the marketplace to resell customer-returned items or overstocked inventory.
The first programme – "FBA Grade and Resell" – allows sellers to resell returned items as "used", as well as set the price for items based on the condition and manage pricing, advertising and sales using their existing processes, just as they would for new items.
The second programme – "FBA Liquidations" – allows sellers to recover part of their inventory cost from their returned or overstock inventory by reselling the items through Amazon's bulk resale partners. Previously sellers would need to have returned or overstock inventory sent back to them or allow Amazon to take control of the product.
The tech behemoth said the policy would ensure "products don't become waste" and would reduce Amazon's "impact on our planet".
Making the S in ESG count
ESG (environmental, social and governance) is increasingly being used by organisations as a form of corporate social credit score alongside the traditional metrics, such as financial performance, to assess the success of a business.
The S in ESG – social – covers multiple areas of operations, including how organisations treat staff, the role the enterprise plays in wider society and general ethics.
In retail supply chains the subject of ethics is a hot topic.
Online fashion house Boohoo came under the spotlight in 2020, with allegations of modern slavery in Leicester factories supplying the retailer, which prompted an internal investigation and major changes.
Following pressure from the Environmental Audit Committee and MPs, Boohoo has linked its bonus scheme for directors to making changes to its supply chain following the scandal. It will connect its £150m long-term bonus pot to supply chain improvements.
Boohoo also adopted an 'Agenda for Change', aimed at ensuring full ethical compliance across its supply chain
Boohoo also adopted an 'Agenda for Change', aimed at ensuring full ethical compliance across its supply chain, which includes more transparency around its UK supplier list and negating the need for sub-contracting, which a review identified as problematic.
While Boohoo's changes highlight the focus for the industry, retailers should learn from proactive players that have long been advocating good supply chain ethics.
Fashion Revolution is an activist group founded following the Rana Plaza disaster in 2013 when a garment factory and global retail supplier in Dhaka, Bangladesh, collapsed killing 1,134 people. The group maintains a Fashion Transparency Index monitoring fashion supply chains.
Analysing trends and comparing transparency on human rights and environmental issues across 250 of the world's largest and most influential fashion brands and retailers, the 2021 index – correct up to April – ranks Italian brand OVS number one.
Transparency is important if change and improvement are ever going to occur
OVS is followed by H&M, Timberland and The North Face (66%), but there were 20 major brands that scored a 0% rating, denoting completely non-transparent supply chains.
"Although the Fashion Transparency Index has pushed many major brands to disclose vital supply chain data information since it was first published in 2016, progress is too slow on key issues such as purchasing practices, living wages, overproduction, water use, and carbon emissions in the supply chain – even among the highest-scoring brands," said Fashion Revolution's report.
Transparency is important if change and improvement are ever going to occur. In the grocery sector, for example, Iceland released its plastic footprint in 2020, showing in 2019 it generated more than 1.8 billion items using primary plastic, and over 100 million items of secondary and tertiary plastic.
Although high, managing director Walker said "the first step towards overcoming any addiction is to recognise that you really do have a serious problem", hence why Iceland will continue to make its plastic footprint public knowledge.
Positive signs for more sustainable supply chains
Encouragingly, the appetite for better retail supply chain management is there.
From an environmental improvement perspective, the BRC has around 100 retailers signed up to its Climate Action Roadmap, where businesses will share best practice and work together to reduce their environmental impact.
The government DBEIS has created a single workers' rights watchdog to eradicate modern slavery in Britain
And in June the Department for Business, Energy and Industrial Strategy created a single workers' rights watchdog aimed at stamping out modern slavery scandals in British factories. It promises to enforce minimum wage laws, protect agency workers and eradicate modern slavery, and any factories flouting laws will have their products banned from sale.
Compliance and ethical trading are surely the only routes for retailers to take. Consumers demand it and the regulatory net is closing on those that are failing to keep up.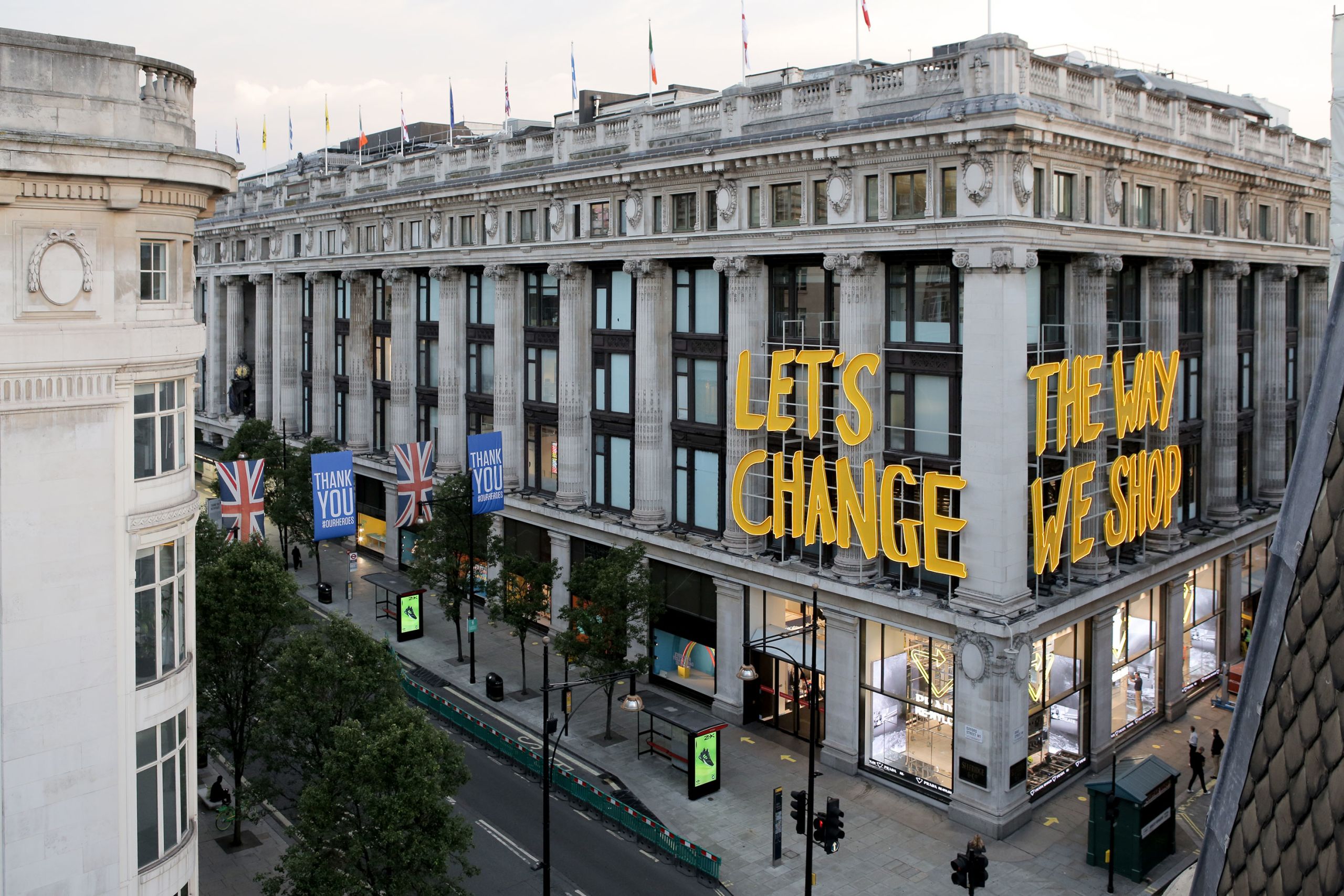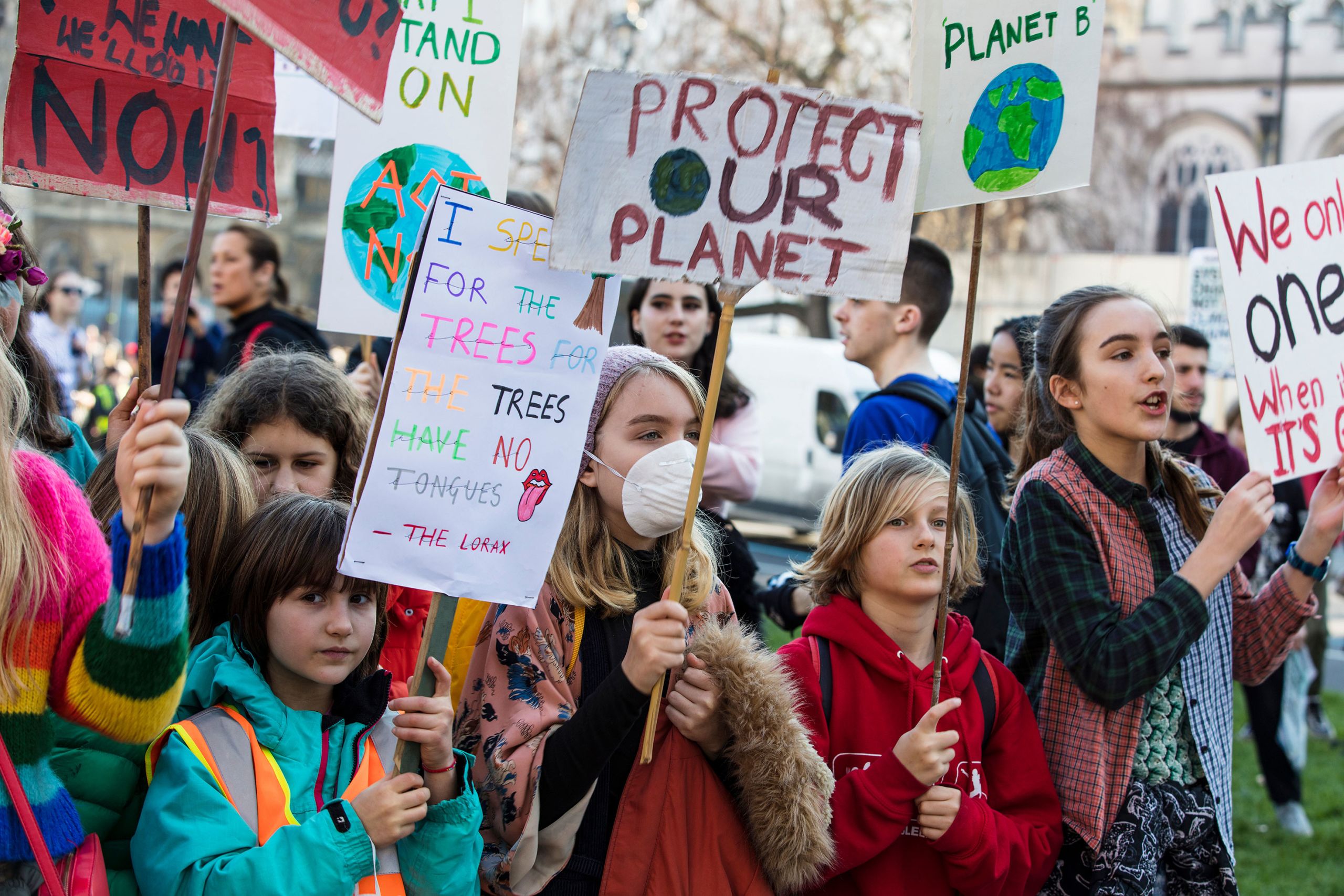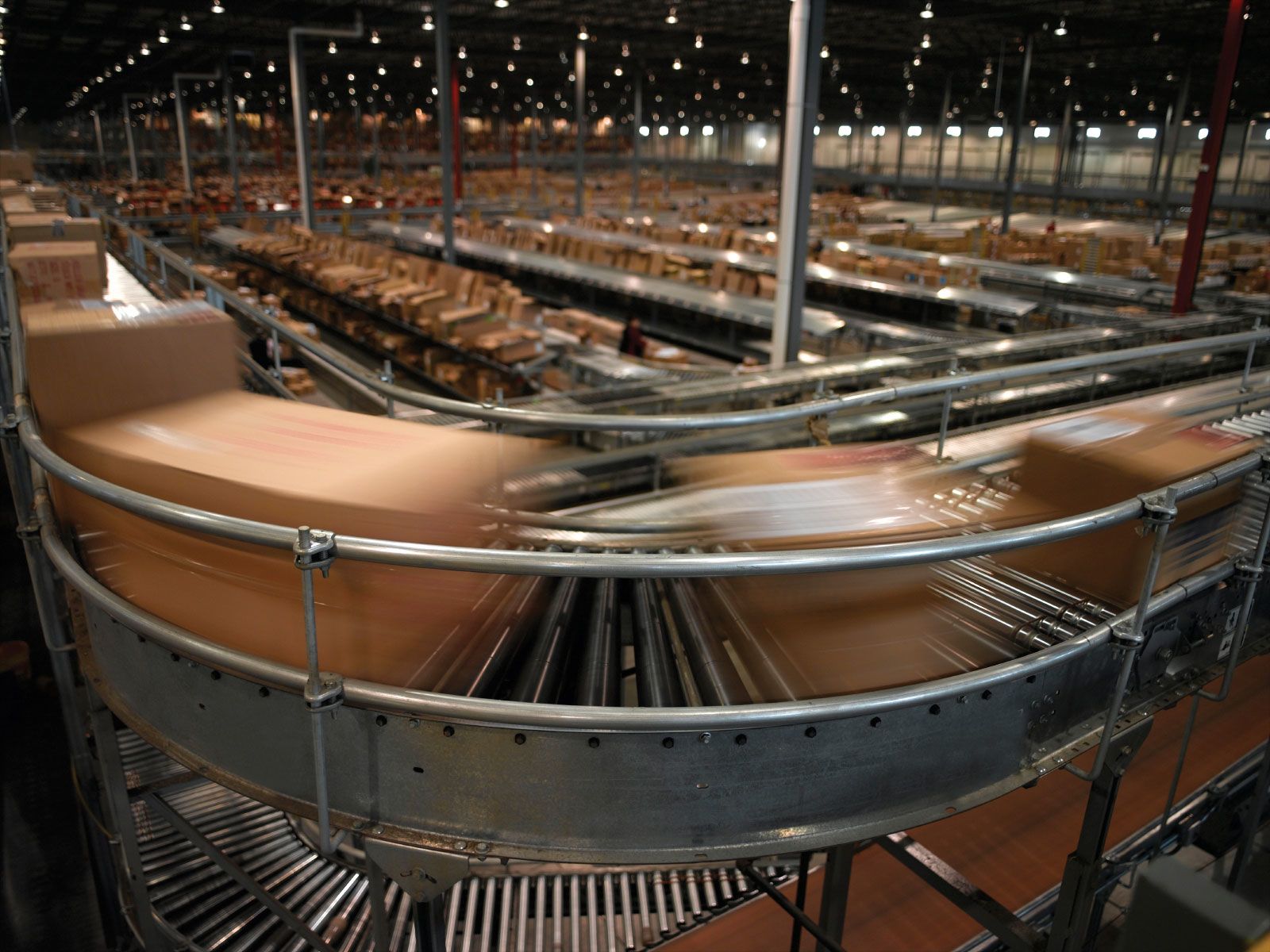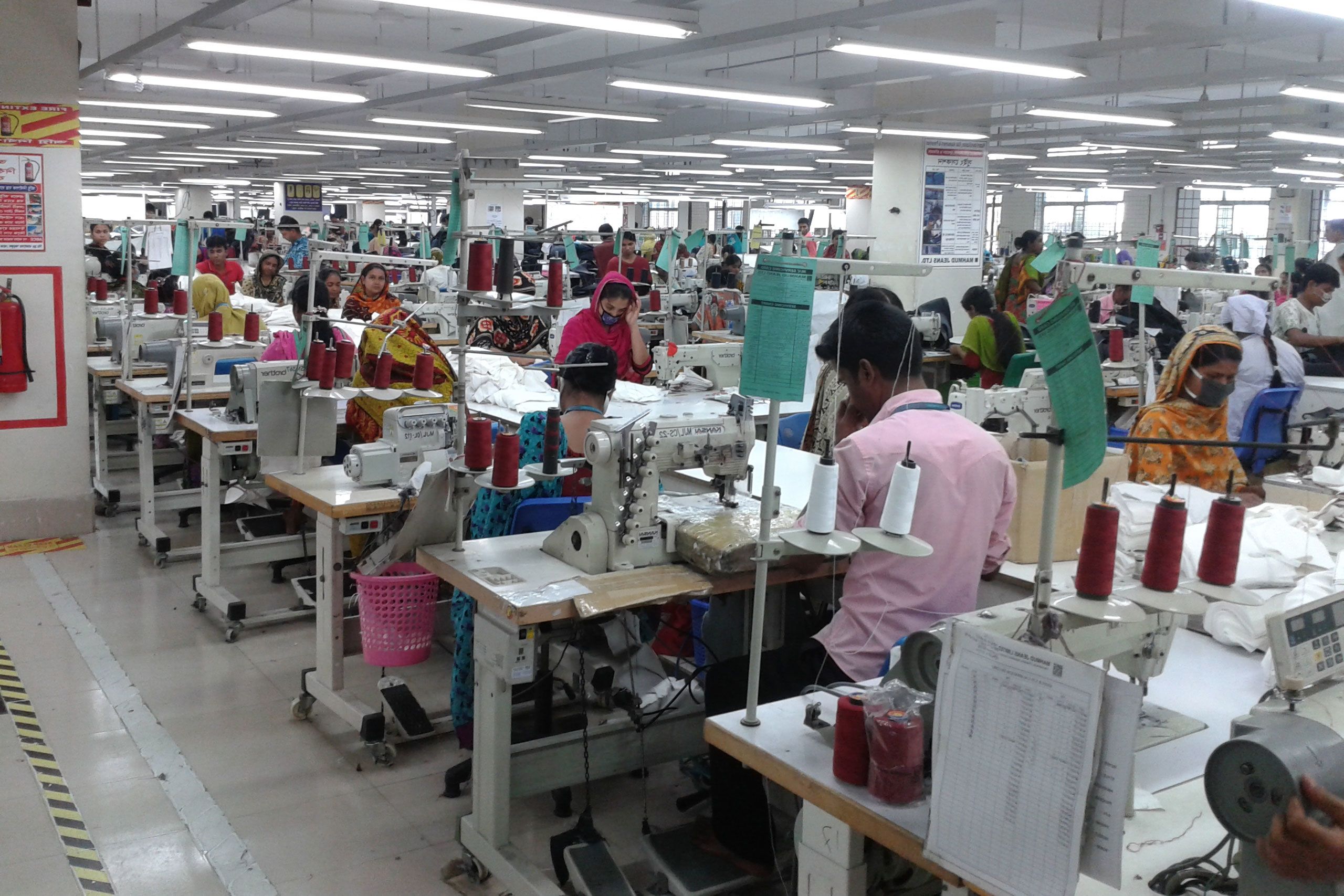 Key takeaways
Supply chain sustainability has reached a tipping point with pressure from consumers, investors and employees – retailers must act now.
Setting internal ESG benchmarks across the supply chain, lobbying, investing in different business models and doubling down on worker conditions are just some of the ways retailers can take action.
Transparency is crucial if real change is to occur – take heed of Richard Walker's statements.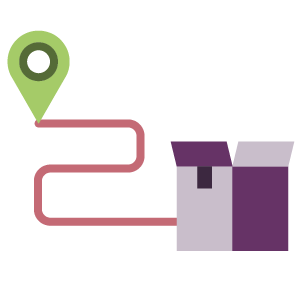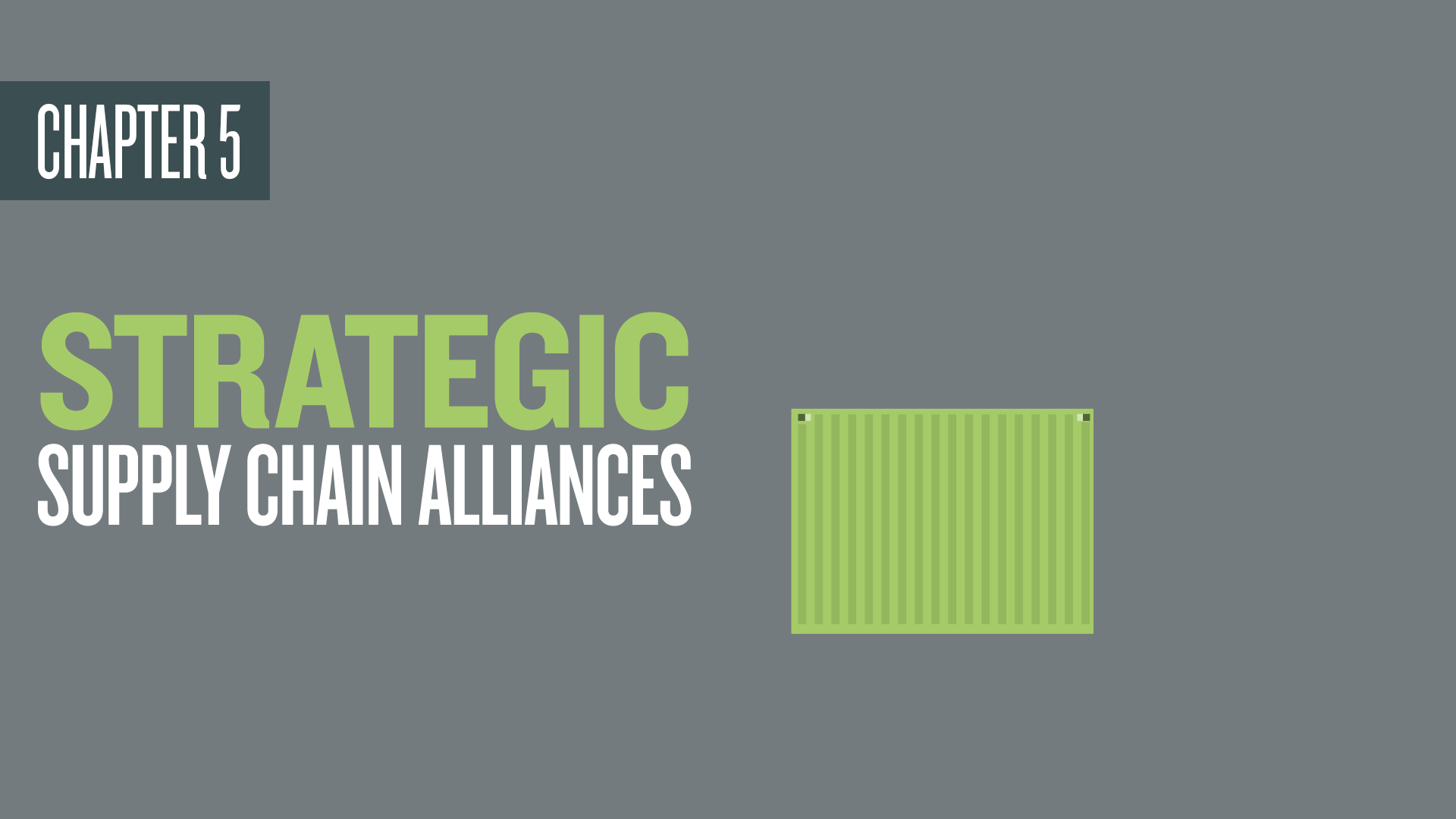 If the pandemic's influence across 2020 and 2021 has taught us anything, it is that people and organisations can come together for the greater good. In retail, this has been hugely evident too.
From the major supermarkets sharing data and logistics resources at the heart of the pandemic to 'non-essential' retailers loaning frontline staff to the businesses deemed 'essential' by the UK government, the sector has formed several new alliances.
As the recovery starts and society continues to open up fully again after months of lockdowns, restrictions and uncertainty, that mentality looks like it is here to stay.
Fashion and homeware retailer Next has forged several partnerships, where through its Total Platform offering it is charging third-party retailers to use its online and fulfilment infrastructure.
In a similar way to Ocado's tech platform being used by other grocers around the world, Next is looking to drive additional revenue via its proprietary systems.
In some cases, it is going a step further and investing in third parties. That has happened with premium fashion retailer Reiss, in which it took a 25% stake in March 2021 with the view to potentially take majority ownership later down the line.
Through the tie-up Next opens itself up to a more premium audience, while Reiss is able to piggyback off a retailer with sophisticated and well-tested tech, ecommerce and logistics stack.
What this shows is that retailers are realising how partnerships can enable them to become stronger together. The deal will ultimately generate cost efficiencies across both businesses and bring a better customer experience – a win for the retailers and their customers.
Partnerships, as demonstrated by Next and Reiss, take away some of the risks of innovation, and give retailers more customer data that can be fed into strategic decision-making.
"The number of shifts in retail supply chains require strong partnerships between retailers, their suppliers and technology partners to get in front of pandemic risks and seemingly unpredictable demand shifts," says Rosemary Hua, head of industry, retail & CPG at cloud data platform Snowflake.
This is particularly true of data, she tells us, with digitising supply networks and integrating disparate data across systems "the imperative" for retailers. "The rise of partnerships enables critical rapid insights because internal metrics to a single entity only tells part of the story," adds Hua.
Online pureplays using stores to grow
There have been several examples in 2021 of UK-based online retailers striking deals with international multichannel retailers to develop more global routes to market. Retailers and brands are now tearing up the rulebook in a bid to become stronger and more relevant to customers.
Asos has launched a joint venture with US-based department store chain Nordstrom to provide a platform for its stable of brands across North America.
Nordstrom has invested for a minority interest in the Topshop, Topman, Miss Selfridge and HIIT brands Asos recently acquired from the collapsed Arcadia Group, and the UK retailer said it would use Nordstrom's "US market expertise and extensive customer reach to build an exciting future for these brands in their second-biggest market".
As part of the joint venture, Asos click-and-collect services will also be rolled out across Nordstrom's 350-plus store estate in the US, providing a new point of distribution.
Asos has launched a joint venture with US-based department store chain Nordstrom to provide a platform for its stable of brands across North America
Meanwhile, Boohoo announced it is working with Alshaya, a franchise operator, to accelerate Debenhams' presence in the Middle East. Debenhams was recently acquired by Boohoo Group after it entered administration following years of struggles.
Under the terms of the deal, Alshaya, which already operated Debenhams stores in shopping malls, gains exclusive rights to operate the brand both in store and online in Kuwait, Saudi Arabia, UAE, Bahrain, Egypt, Oman and Qatar.
The deal is noteworthy in that Boohoo's until now online-only brands – Boohoo, BoohooMan, PrettyLittleThing and NastyGal – will begin to appear in Debenhams' stores across the Middle East.
Boohoo chief executive John Lyttle said the partnership provided "a new route to market for brands within the Boohoo group, raising their profile in a growing new market".
As retailers such as Asos and Boohoo continue to build their propositions, the distinction is blurring between retailers and ecosystems. This is great news for smaller brands because by partnering with these online ecosystems they too can increase their reach to new customers and accelerate growth.
Halfords rides in different direction
Halfords is another retailer that is realising the potential of partnerships and looking to cement the mindset that the industry can be stronger together. The bike and car parts retailer entered the B2B software market in July with the launch of Avayler, making its service delivery software available to other companies.
Bike and car parts retailer Halfords entered the B2B software market in July with the launch of Avayler, which offers its proprietary software to streamline service delivery for companies that operate in multiple locations.
Avayler's first customer is US-based tyre supplier American Tire Distributors (ATD), and ATD will use the platform to underpin its operations as it supplies tyres to 80,000 garages across the US.
The software was originally developed to manage Halfords' own garages, mobile vans and retail stores, and brings together systems and services developed in-house by Halfords.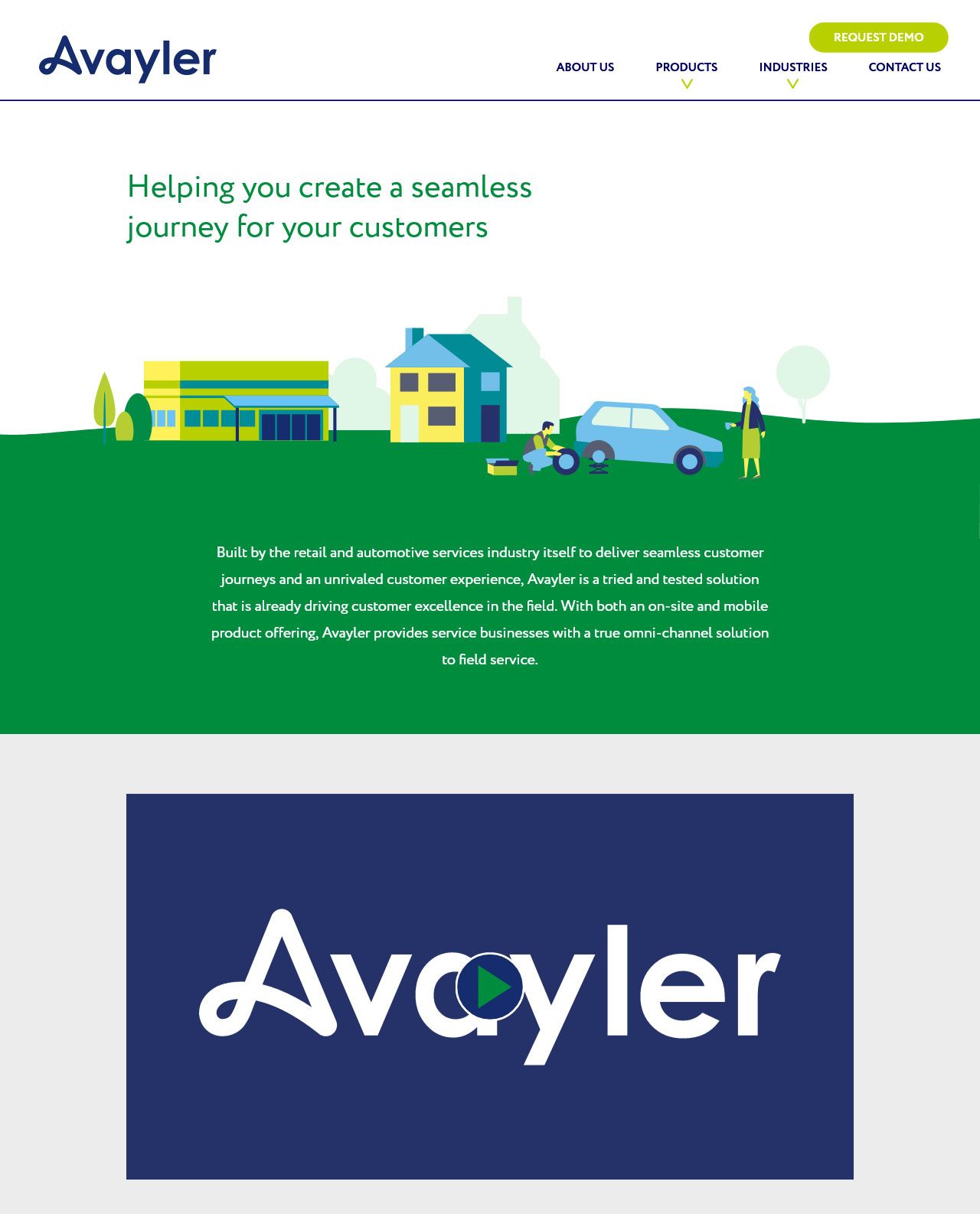 The Avayler Mobile product, for example, uses algorithms to calculate the available time slots for the customer according to where the nearest van is located and the parts available. It then uses dynamic pricing to value those slots accurately. The customer can track where the van is and receive notifications and updates while the colleague is en route with the tyres.
Halfords says the platform ensures companies can calculate "the cheapest and quickest routes" to their customer, and maximise efficiency. Avayler will be based in the UK but will serve customers internationally.
Graham Stapleton, CEO of Halfords, said: "This is a historic moment for Halfords and another major milestone in our transition to become a market-leading motoring services focused business."
"

This is a historic moment for Halfords and another major milestone in our transition to become a market-leading motoring services focused business

"
End of an alliance
European grocers Tesco and Carrefour struck a cross-channel buying alliance in 2018, citing the chance to "improve the quality and choice of products available to customers, at even lower prices". But three years later that tie-up is being wound down.
While the two retail behemoths said the deal had yielded "a number of joint buying opportunities", the pathway to going it alone will be completed by the end of 2021 as the organisations' buying arms are decoupled.
Brexit was apparently not to blame for the dissolution of the alliance. Shore Capital head of research Clive Black says the tie-up was poorly conceived from the start and it was not clear from financial statements what benefits it brought.
"If Tesco and Carrefour had wanted to look at anything more meaningful, it would have run up against the watchdog," he explains, adding that France's competition watchdog the Autorité de la Concurrence has become more prescriptive of late.
Choose your partners wisely, do the due diligence upfront and plan the scope of the alliance in meticulous detail
Tesco is also in the process of winding down its international wholesale arm, focusing more on the UK market, and in the words of retail analyst Bryan Roberts – and as we've referenced in this report – "cross-border haulage is not a fun game to be in" right now.
He comments: "That makes the already thin economics of export wholesaling even thinner. There are probably more important things to be devoting cost and headcount to [than the partnership]."
What can other retailers learn from this? Choose your partners wisely, do the due diligence upfront and plan the scope of the alliance in meticulous detail at the onset, so both sides understand the key deliverables.
And in this current uncertain cross-border trade environment, pick partnerships that cut through the regulatory tape.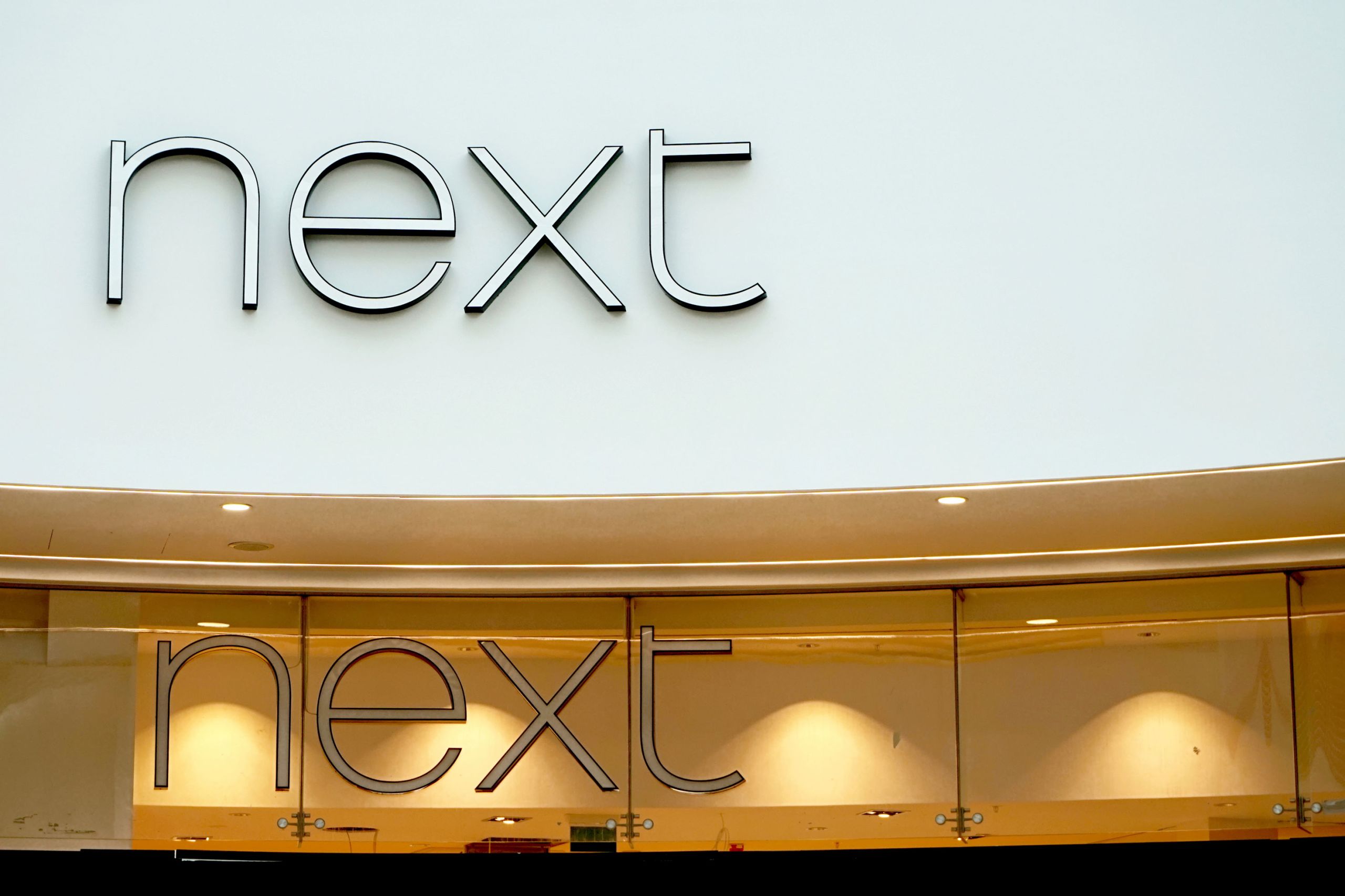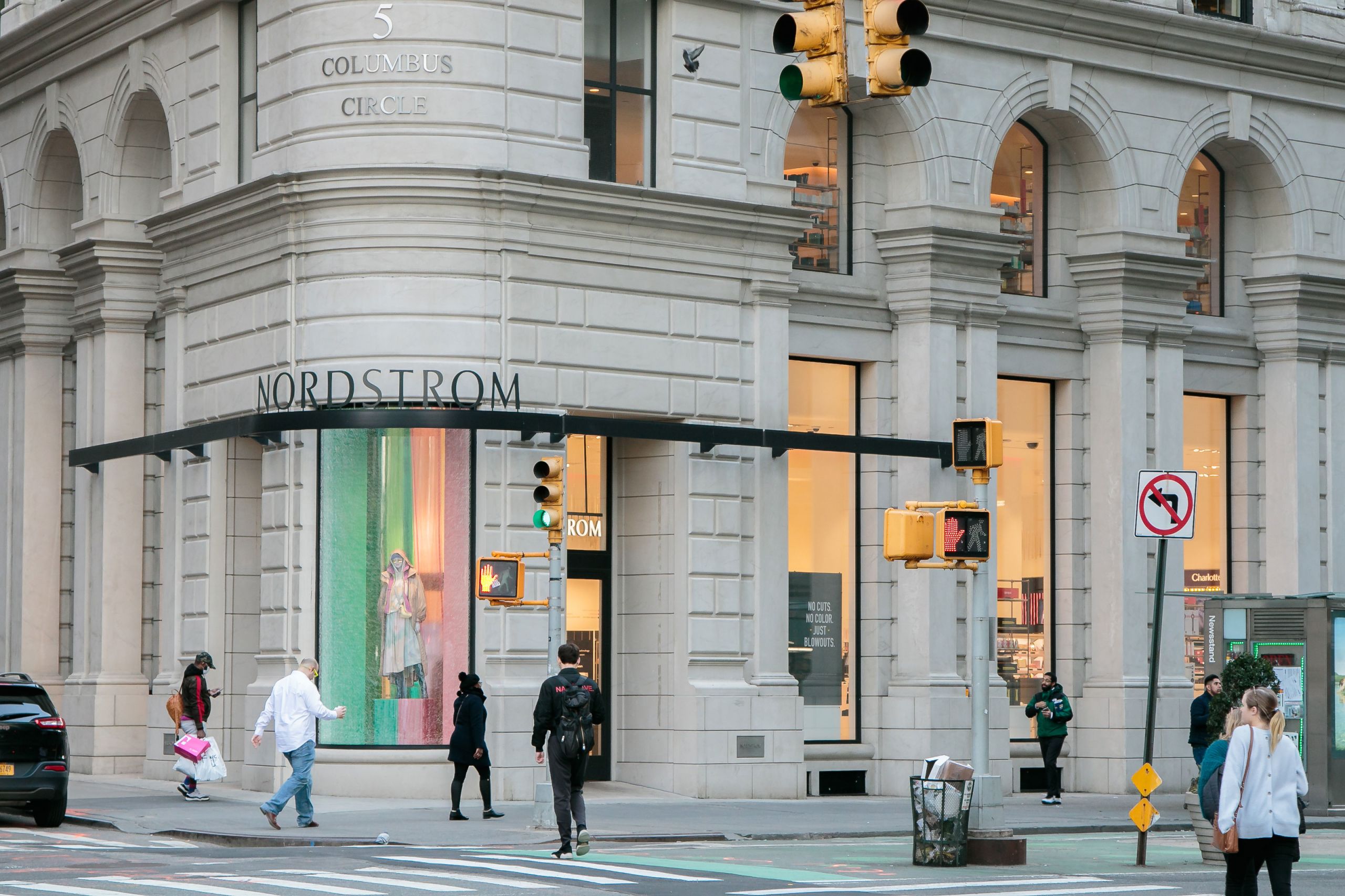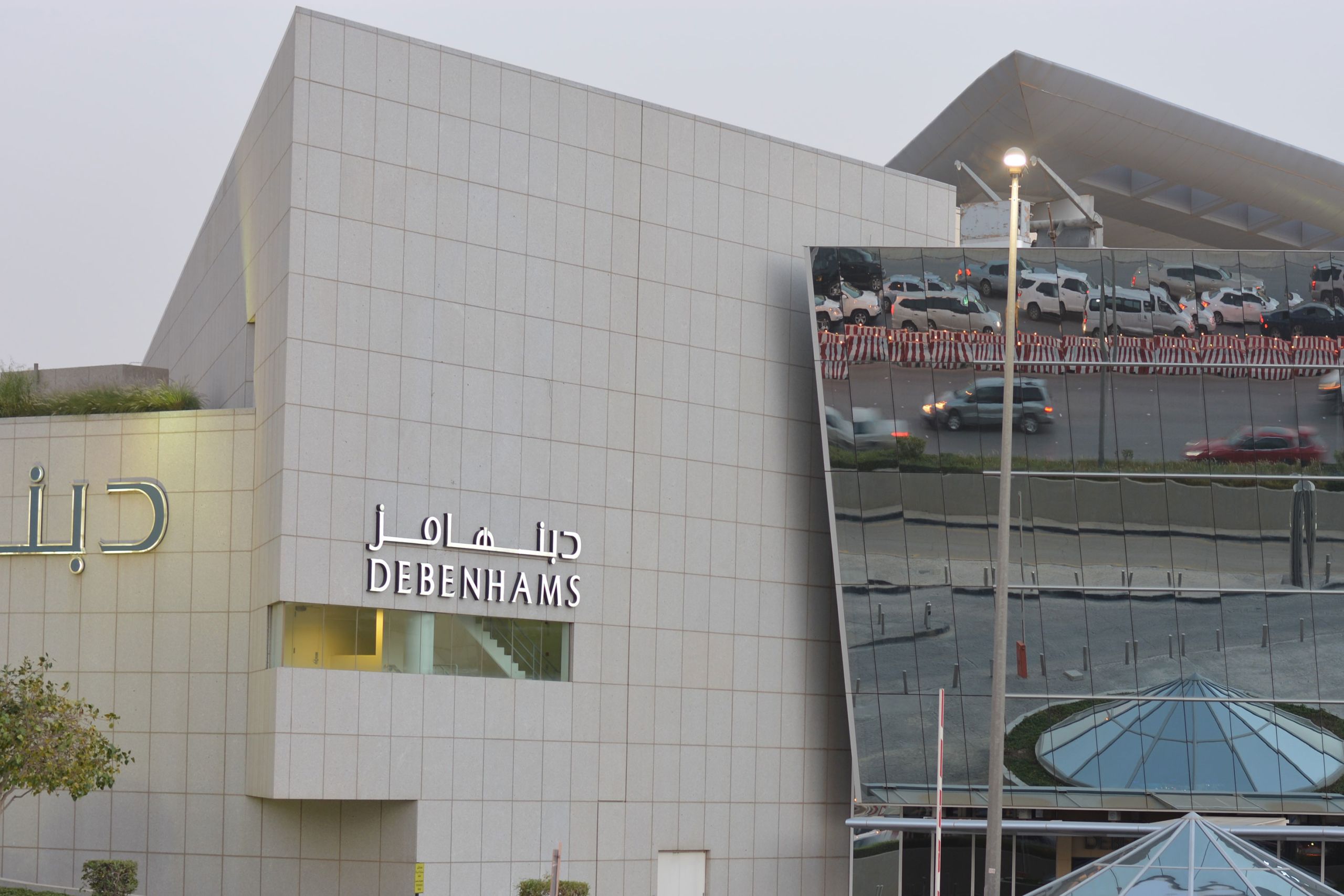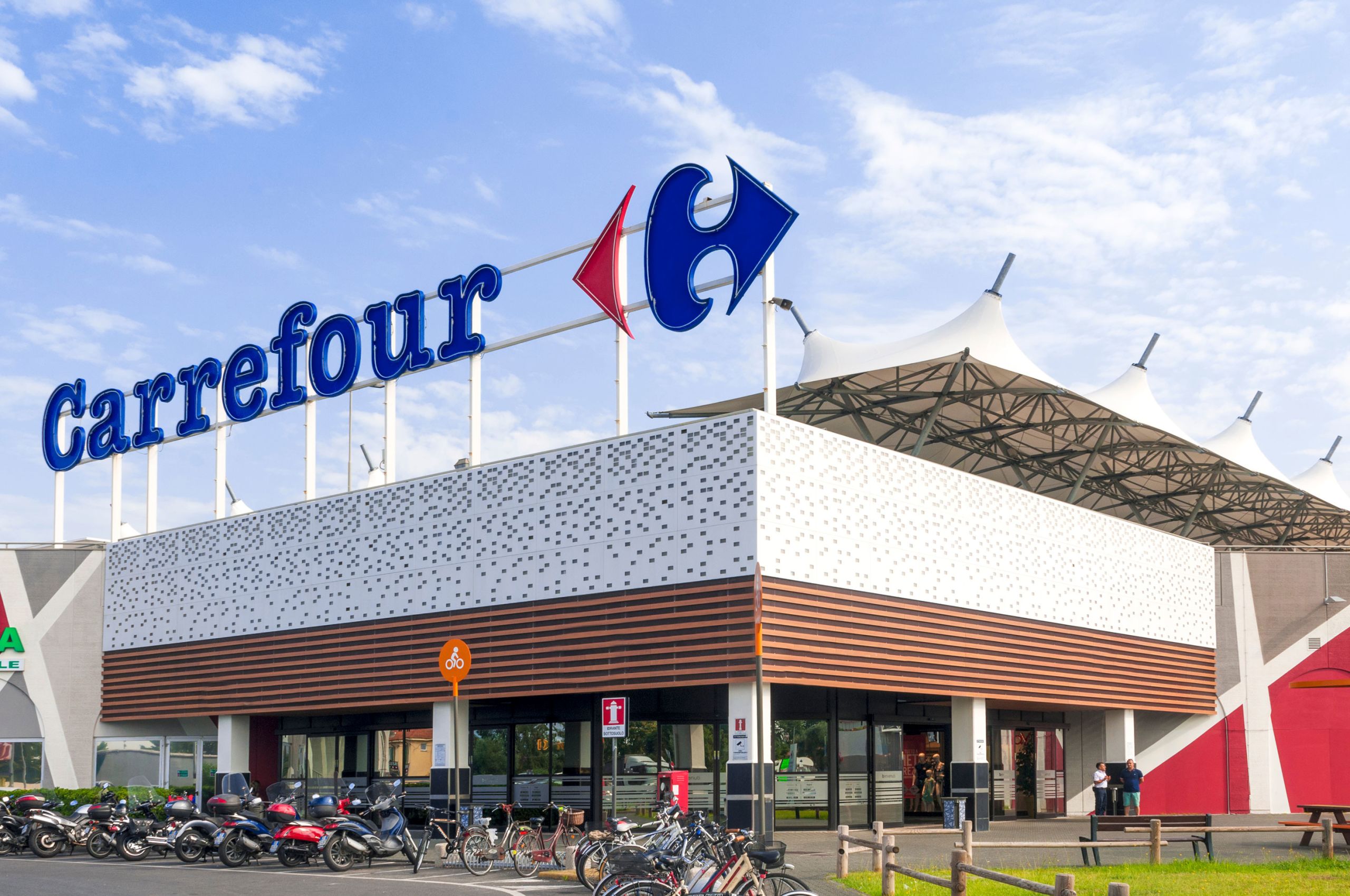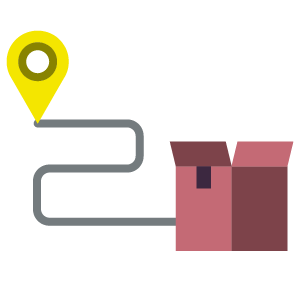 Key takeaways
The pandemic has accelerated collaboration, with a rise in partnerships between retailers, brands and third parties to optimise supply chains – from hybrid shopping tie-ups such as Asos and Nordstrom to Halfords entering the B2B space.
Data partnerships are also increasingly key for retailers to achieve a fully digitised supply chain where disparate data can be integrated across systems.
However, as the example of Tesco and Carrefour shows, alliances must be carefully considered – due diligence and planning are imperative.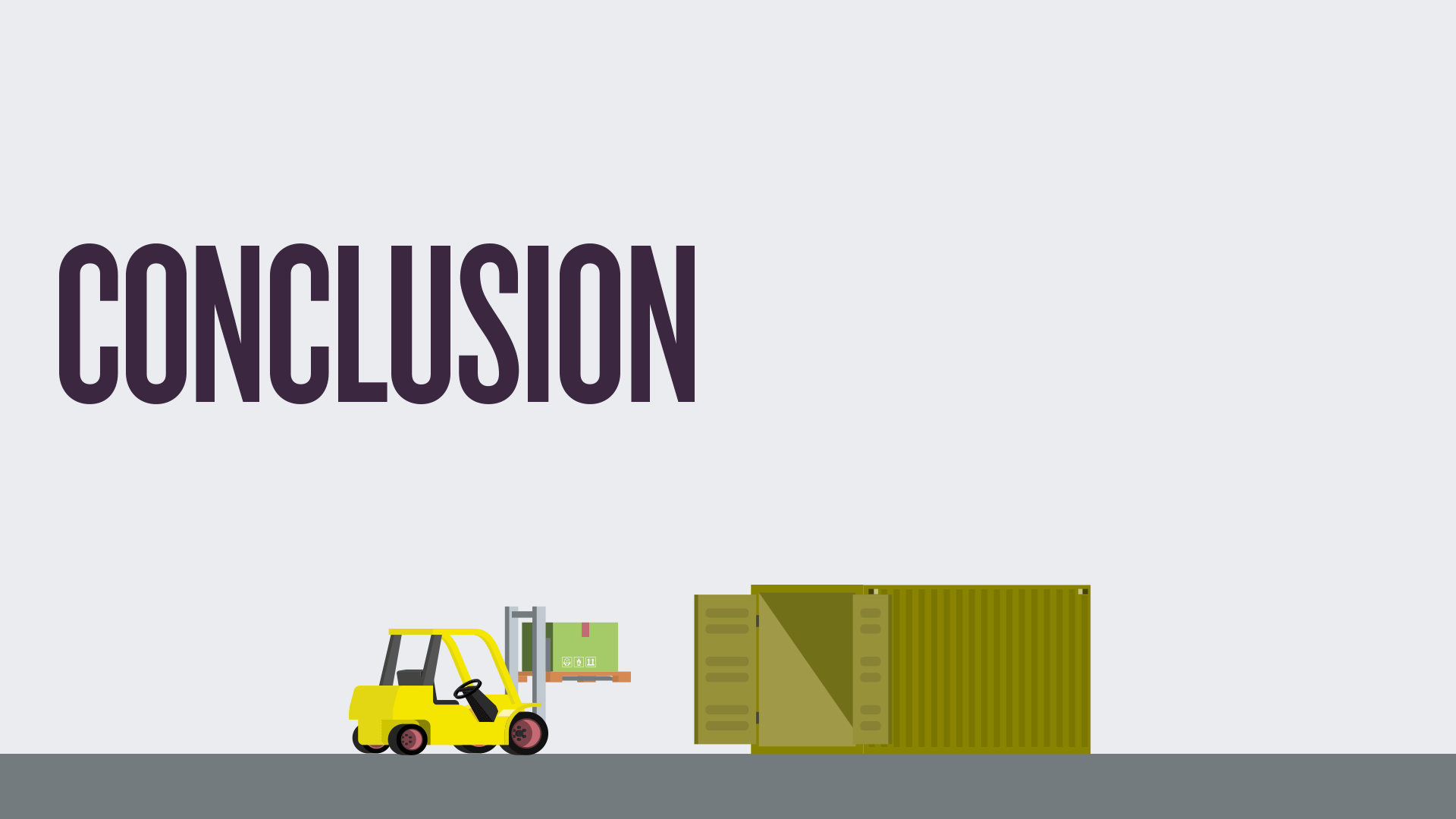 So, what are the top priorities and areas of investment for retail supply chains in 2022?
1. From a technological perspective, automation in the warehouse and investing in the most suitable systems to create agility in the back end look set to play an ever-increasing role in 2022. Some of the best-performing retailers have already made that move and are reaping the benefits.
2. The industry also needs to work together to navigate the perfect storm of Brexit, pandemic disruption and supply chain turbulence – especially across borders. This will require trade body involvement and government lobbying, but an industry-wide approach to solving these challenges will be more powerful than lone voices.
3. Forging the right partnerships, be it wholesale, distribution or tech solutions, remains of paramount importance, as does the need to operate transparently, and with strong ethics and environmental sensibilities.
Partner comments –
direct advice from the industry experts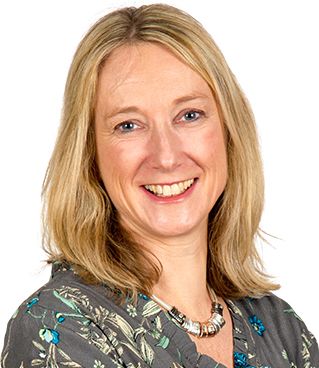 Louisa Hosegood, digital and strategy director, Bis Henderson Consulting
Retail is a challenging arena with fickle customers, low margins and competitive pressures from all directions.
And yet, retail supply chains must continuously perform the modern miracle of balancing commercial needs with customer expectations in order to remain competitive.
Volatile global shipping rates, rapid technological change with a mind-boggling array of options, increasing environmental demands, a dwindling labour pool and a shortage of warehousing – driven by Brexit stockpiling and ecommerce growth – have all added to the complex mix of challenges retailers now face.
Retailers need supply chains that are flexible, efficient, responsive, customer-centric and sustainable, while protecting profitability and facilitating growth. Not much to ask!
The starting point is with the customer, understanding business ambitions and the associated trigger points and priorities created for the supply chain. Next, it's about understanding your supply chain – your capacity, costs and capabilities. Then it's about options for improvement and change, whether to underpin efficiency or to drive growth. Importantly, these plans must be pragmatic, actionable and innovative.
Change doesn't have to be 'big bang'. There's often potential to optimise existing resources or to redefine the role of assets, such as shops as fulfilment centres. And where investment is required, whether infrastructure, automation or systems, a modular approach is the name of the game – simpler, cheaper and faster to implement, with lower risk and greater flexibility.
In our work with some of the leading brands in retail, we are at the forefront of micro-fulfilment and urban logistics thinking. We search for the potential to drive productivity, improve accuracy, increase capacity and deliver operational resilience – all with the aim of facilitating sales growth and enhanced customer service. We can help you optimise and reshape your business for the future.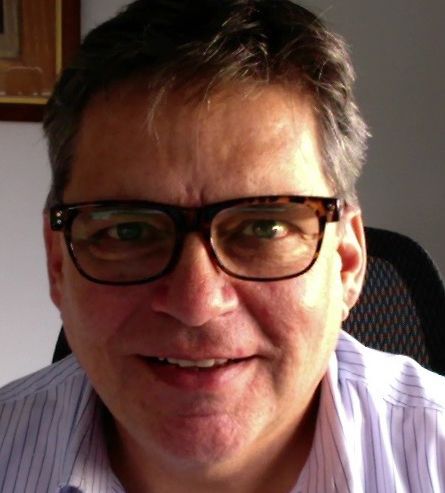 Nigel Lahiri, general manager, GreyOrange EMEA
In 2022, retailers' supply chain strategies call for a revolution in warehousing.
A decade's worth of digital adoption happened in a matter of days because of the pandemic signalling the need for a revolution in the warehouse.
As shoppers were forced to shift their habits to entirely digital, the change had to be reflected in warehouses and distribution centres, but this was easier said than done with many distribution centres still operating on legacy systems unable to match new consumer habits and expectations.
To make matters worse, social distancing guidelines and heightened sick leave disrupted labour management within distribution centre operations.
We may not know when or if a global crisis of this scale will reoccur, but even managing the demands of seasonal peaks, such as Black Friday and holiday Sales, requires efficient fulfilment centre operations to get orders out to customers as quickly and as effectively as possible. The ability to do so will increasingly determine business success.
Fulfilment has become a business-critical process, but current warehouse software is not agile or aware enough to respond to changing consumer behaviour. Artificial Intelligence (AI) software controlling autonomous robotics has become the way leading retailers are tuning fulfilment, especially of ecommerce orders, to meet their consumers. Order for order, second by second.
AI and robotic automation is also solving the two other major distribution issues facing retail operations. Mitigating the growing labour issues of shortages and skills, and the management of ecommerce returns to deal with returned inventory quickly in order to maintain margins through less discounting.
The warehouse and distribution centre has always evolved as consumers changed and supply chains extended, but evolution will not carry distribution operations forward. It's time for revolution with the potential offered by AI.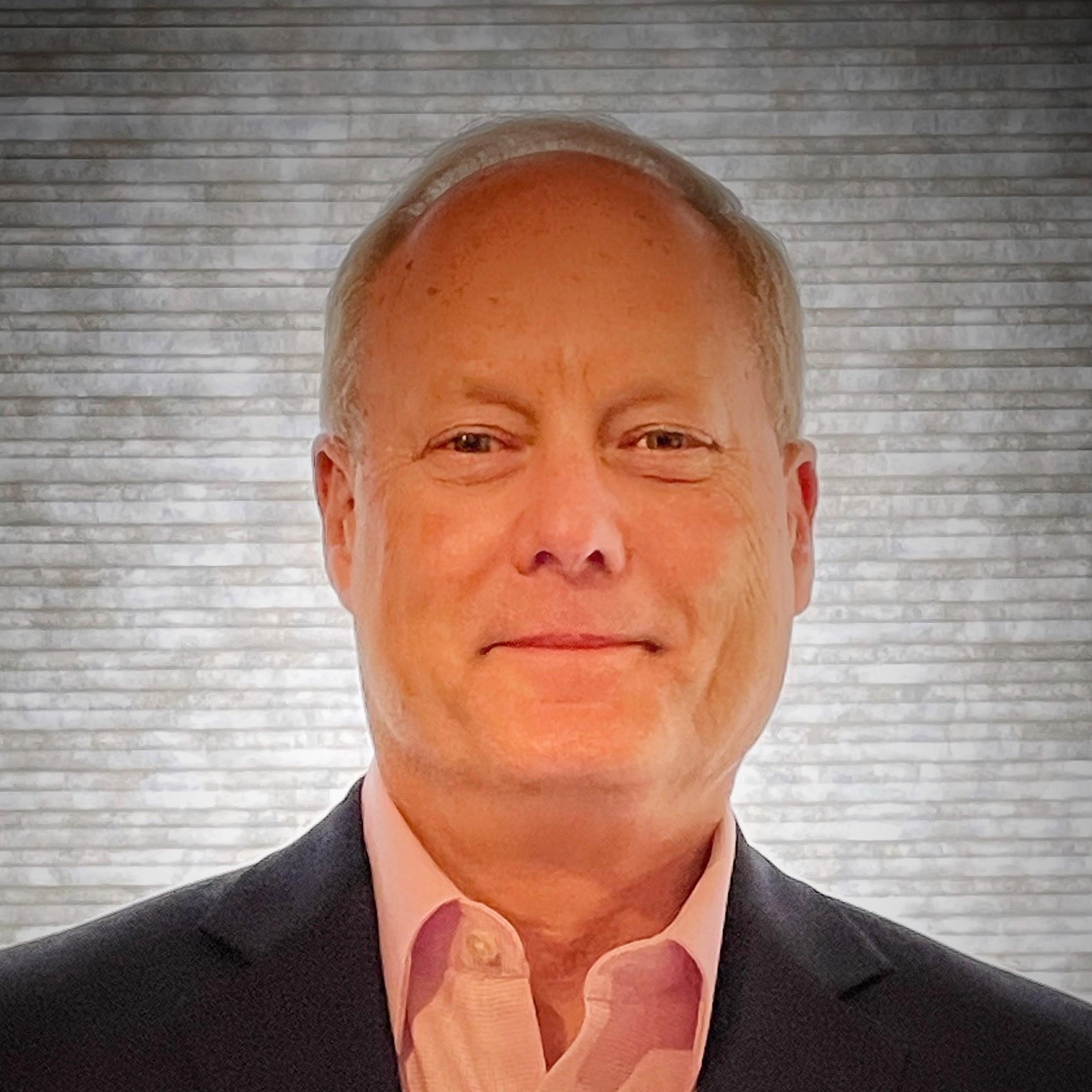 Mark Holmes, Senior Advisor for Supply Chain, InterSystems
Undeniably, the Covid-19 pandemic intensified existing supply chain challenges for many retailers, acting as the catalyst for these organisations to accelerate initiatives to digitise and improve visibility and processes. By gaining this improved visibility, agility, and resilience in their supply chains, retailers can begin to improve both their day-to-day operations and their ability to cope with any unforeseen disruptions.
As they turn their attention to the future, implementing modern technologies that allow them to fully leverage their data to achieve these goals is now a top priority.
In our recent survey of more than 700 business leaders within retail, CPG and manufacturing organisations globally, 89% believed that their end-to-end supply chain challenges require the use of data management software. Data platforms that feature innovative new technologies such as microservices and API management, embedded analytics, data discovery and exploration, business intelligence and machine learning provide solid foundations to connect all of their data into a single source of truth.
This ability to connect real-time data across all supply chain applications and their partners' ecosystems will enable retailers to adopt supply chain constraint management with predictive actionable insights to improve the customer experience and make more informed, accurate data-driven supply chain decisions. All of this will be vital to respond to changing demand, improve the efficiency of their organisations, and ultimately future proof their businesses.
With consumers increasingly looking for convenience and having no shortage of options, this use of data and modern data management technology to minimise the impact of disruptions is key. It will empower retailers to deliver on expectations in the omnichannel environment with perfect order proficiency, providing them with the right products, in the right quantities, at the right time, to gain a more competitive edge now and into the future.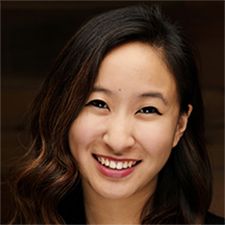 Rosemary Hua, Head of Industry, Retail and CPG, Snowflake
Today's consumers are picky. They want convenience, fast shipping, personalised experiences, at affordable prices. If they don't get what they want, a competitor is one click away.
Retailers are under immense pressure to adapt and meet evolving consumer expectations. The average consumer technology ecosystem continues to expand, from voice-enabled shopping to visual discovery on social media content, seamless omni-channel experiences are required to capture and meet consumers where they are.
Gaining insight into consumer preferences, optimising supply chain networks, and reducing operating costs are often complicated by legacy technology and infrastructure that cause business counterparts to live with delayed reporting, missed categorical insights and multiple versions of the truth.
With the Snowflake Data Platform, retailers like Sainsbury's and Albertsons have evolved from struggling with massive amounts of disparate data to successfully democratising data insights across brands. In our work with the largest retailers, we have been able to drive powerful revenue growth, deliver personalised multichannel experiences that consumers expect, and enable multi-cloud data sharing between retailers and their suppliers.
We hope that this report gives you insight into what the sector is seeing during an unprecedented year, and why the ability to share live data and modernise your data platform is so relevant – now more than ever.
In partnership with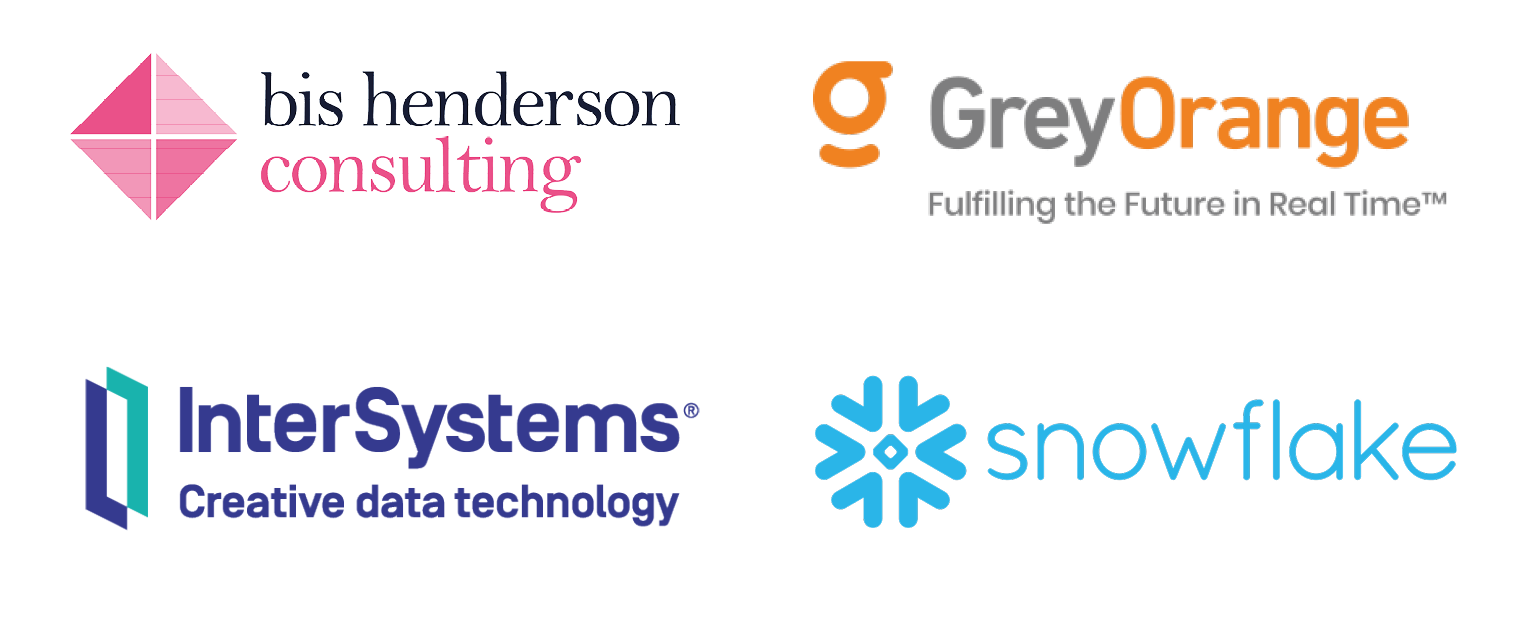 Produced by Megan Dunsby, Emily Kearns, Sam Millard and Ben Sillitoe

In association with Bis Henderson Consulting, GreyOrange, InterSystems and Snowflake