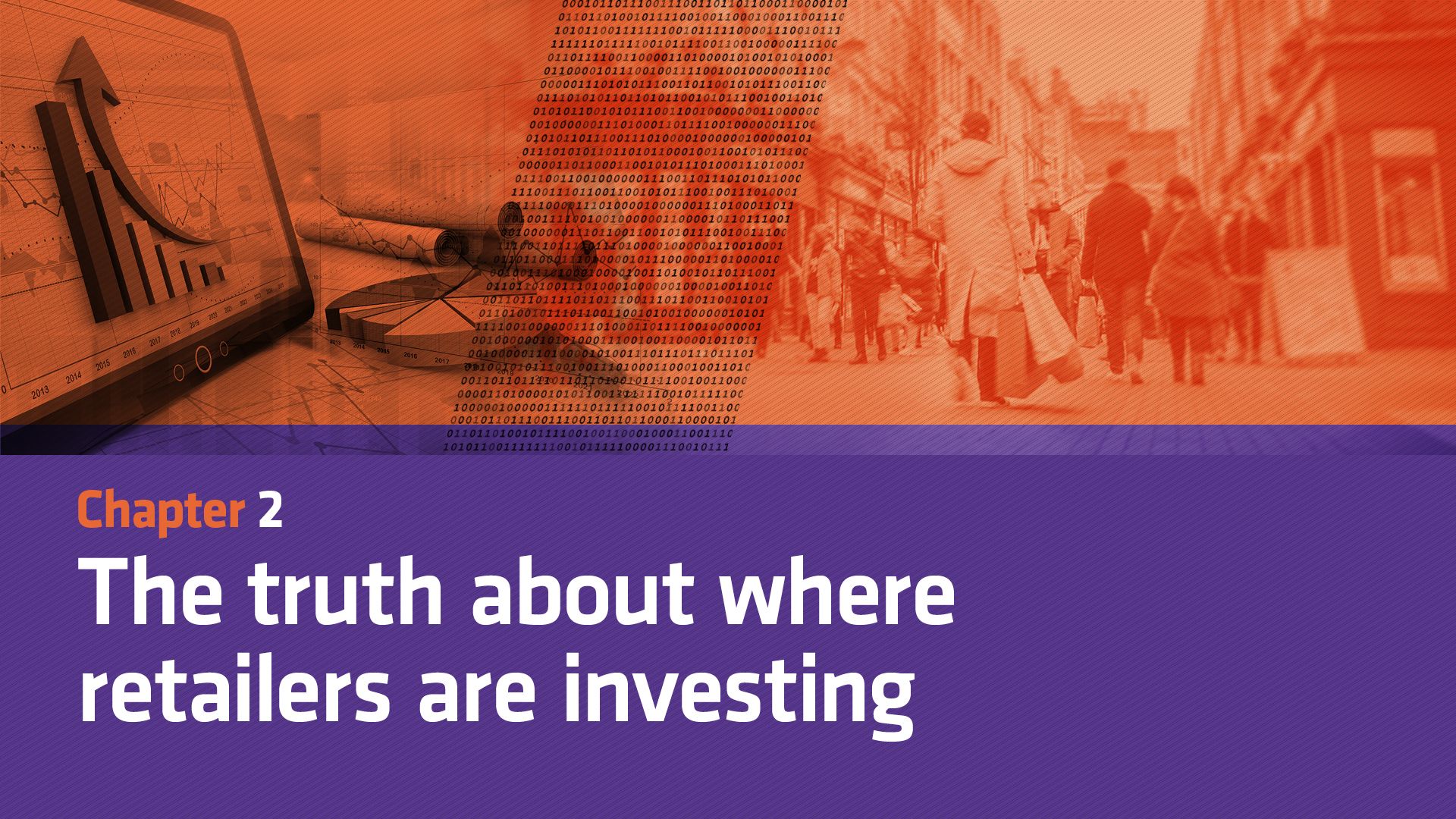 Faced with a long shopping list of potential investments and competing priorities, how do retailers decide what's important and what's not? As ever, budget restraints and previous investment decisions will dictate what is on the horizon for the year ahead.
Kumaran Adithyan, UK trading director of eBay, explains that the retailer is investing across a number of different areas. "We have a focus on category strategy, which is how we build experiences for specific categories we think we can win in.
"The second thing is sustainability. eBay has always been a place you can come for pre-loved fashion or refurbished electronics – clearly, that is becoming more important for consumers and we want to drive that with things like our Love Island partnership.
"The last thing is small businesses. That has always been what eBay stands for, so as times get tough we think we have an important role to play."
Every retail chief executive has a different list of priorities, but loyalty and customer lifetime value (LTV) are key focuses for many of the business leaders we interviewed.
Loyalty and LTV
There is a revolution taking place in personalised marketing that will have a major impact on brands, consumers and digital advertising.
Third-party identifiers including online cookies, which are standardised ways of identifying and sharing user data between publishers and the ad tech community to support targeted marketing, are being phased out.
Google and Apple are leading the charge to change the current system. Working towards a 2024 deadline, Google is phasing out third-party cookies in its Chrome browser, while Apple users now have to opt in to allow their data to be tracked in apps by advertisers.
Retailers across sectors are therefore focused on increasing their efforts to get hold of first-party data so they will not need to rely on depreciating third-party identifiers.
One central way of circumnavigating these changes is by developing loyalty schemes or subscription services. Many businesses – including Schuh and BP – have launched such programmes, while others are considering how to play in this space.
BP's Clements says "we have huge ambition" in terms of BP's retail loyalty scheme (BPme Rewards).
"And we have digital functionality coming to make things easier, both for colleagues and customers," she explains.
Offering £5 off as a welcome gift on the programme earlier this year, BP attracted circa 40% uplift of new customers to BPme Rewards, in what Clements says demonstrates notable demand for retail loyalty.
"The big opportunity for us is to ensure that our loyalty scheme covers all of our offers, so fuel, food, car wash and all the other things we offer on our forecourts," she notes.
"So we have big ambitions there to engage our customers across our different products and services."
Similarly, many online-first businesses that benefited from significant customer acquisition in the pandemic are now focused on optimising those relationships and fostering stronger LTV.
Aron Gelbard, chief executive of Bloom & Wild, says one of its investment plans for 2023 is to "build foundations for a profitable and scalable multi-brand subscriptions business".
"We see good opportunities for growth in subscriptions alongside the main focus of our business, which is one-off gifting."
Andy Lightfoot, chief executive of beauty retailer Space NK, says his company has launched an annual subscription for next-day delivery to follow in Amazon's footsteps and is looking "very seriously" at how beauty subscriptions may work for Space NK customers.
"We invest a lot of money into data science to understand customers, to get a better idea of the telltale signs and indications that they're going to lapse or they're going to shift to a competitor"
"What we want to do is use some of that customer understanding to create bespoke boxes, whether that's personas or whether that's individual. We're still working through how we can execute it," he explains.
There is an opportunity for a company to provide a Stitch Fix-style service for beauty, he adds, suggesting "people like to try different things out".
Underpinning any of these plans is Space NK's first investment priority for 2023, which is developing its data science to drive increased customer LTV and reduce the number of dormant customers on its database.
"We invest a lot of money into data science to understand customers, to get a better idea of the telltale signs and indications that they're going to lapse or they're going to shift to a competitor – whatever it might be, those positive and negative behaviours," says Lightfoot.
"We take all of those signals and we build plans off the back of those. We've got a team of five data scientists internally already and we invest quite significantly into both the understanding and the actions."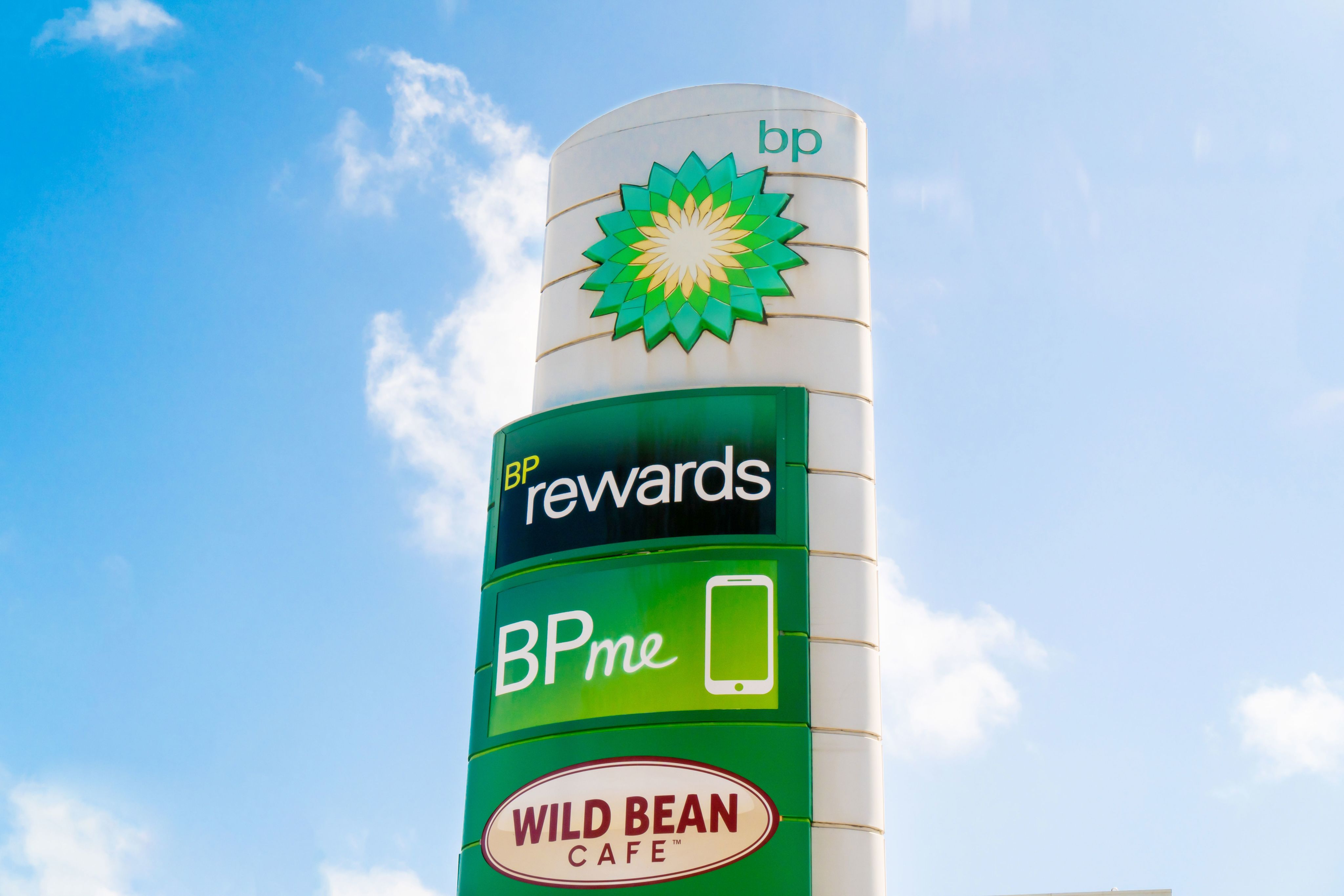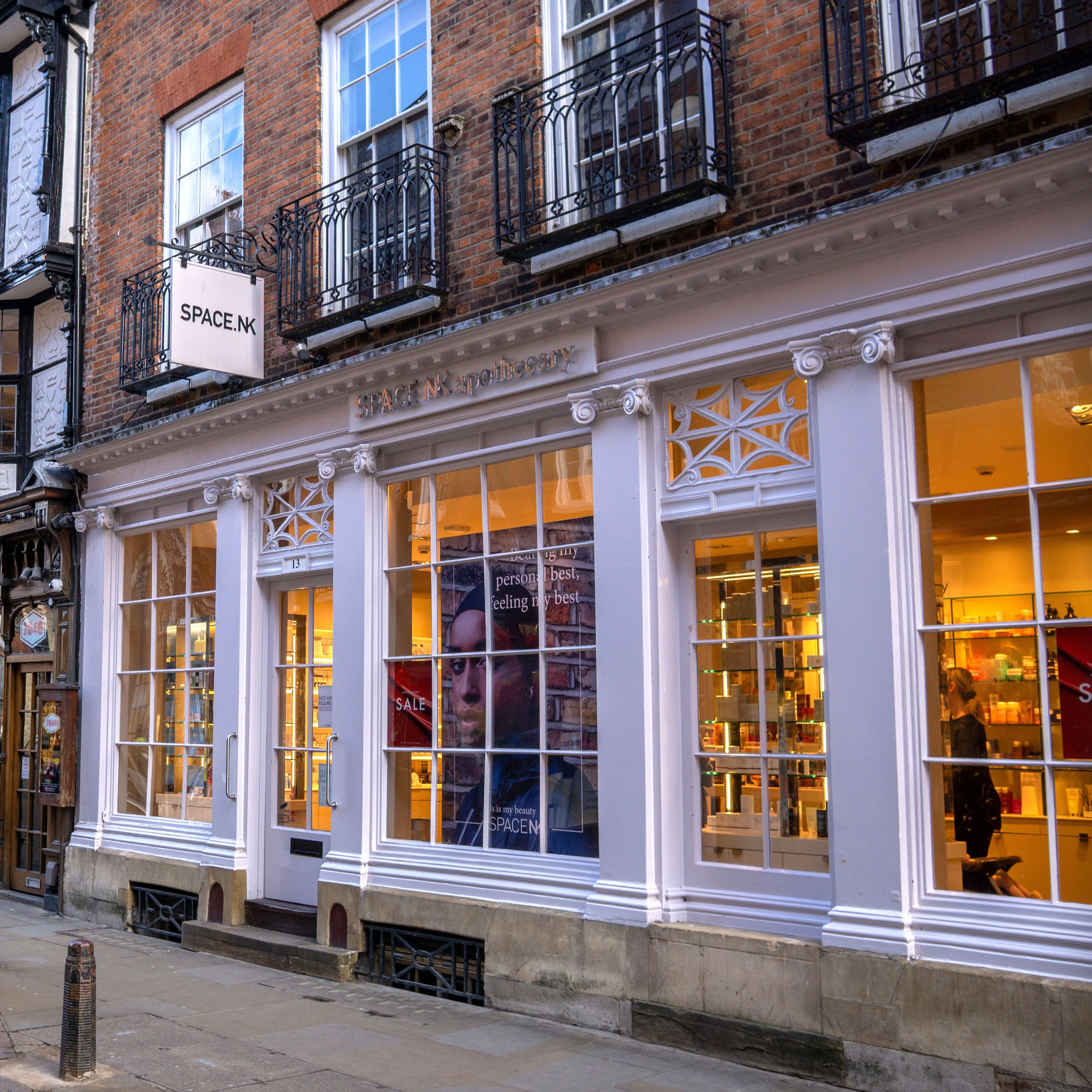 A restricted view?
Each year when Retail Week interviews chief executives for this state-of-the-industry report, we ask them about their progress towards gaining a single view of their customers and stock across multiple channels.
The percentage of retailers answering 'yes' to both of those questions fluctuates year on year, which highlights the challenges the industry faces in maintaining complete visibility of its inventory and consumer base.
Some 49% of this year's respondents say they have a single view of stock in real time, while 29% say they do without the real-time element. That compares favourably with 40% and 29% respectively one year ago.
This is certainly the case for online indie marketplace Trouva. "I think all retailers are finding it very hard to build roadmaps for 2023, given the turbulent and unpredictable environment we find ourselves in," says Alex Loizou, co-founder and chief executive of Trouva.
"From our perspective, it's therefore critical to go back to the fundamentals of how buying decisions are being made and how we use data to support these decisions while protecting ourselves from potential market fluctuations."
Gift Universe chief executive Paul Kraftman says recent investment in RFID at a fulfilment centre has helped get a "really good management information infrastructure in place" at his business.
"You've got to have a clear and accurate view," he adds. "We replenish little and often. So if those numbers are wrong, it absolutely screws up the performance. So it's a huge part of our infrastructure that we've invested in."
While inventory levels appear to be highly visible for today's retailers, customer records are a different story. Some 27% say they have a single view of their customer in real time, 31% say they do but not in real time and 31% acknowledge they do not have a single view of their customer.
This represents little change from last year when these figures stood at 27%, 27% and 38% respectively – although the industry is clearly edging forward with a four-percentage-points rise in the number of retailers that have a single view of the customer but not in real time.
"ECR Retail Loss Group tells us that improving inventory record accuracy can help grow sales by 4-8%," says Mark Thomson, director of retail and hospitality for EMEA at Zebra Technologies.
"As annual stock counts are not always recognised as a strategic project, there's a missed opportunity for uncovering analytics that will positively impact the bottom line. Complimentary to RFID, self-directed stock counts drive flexibility that eases the pain of labour scheduling and means issues can be resolved quickly, since in-house staff know stores and inventory best.
"If retailers want to grow and improve, they must reflect on the systems and processes they have in place. Reviewing and challenging the status quo is critical to improving operational efficiency and, above all, cutting costs that can be reinvested in other areas."
Delivering the goods in 2023
As discussed in chapter 1, retail is more ecommerce-heavy than it was pre-pandemic – and that means delivery and fulfilment need to be more robust than ever.
According to our interviewees, the most popular delivery options offered by retailers today are next-day (71%) and named-day (43%), followed by click-and-collect in-store same-day (37%).
When asked what they expect to see more of in 2023, most retail chief executives said more sustainable delivery options (31%), click-and-collect in-store same-day (31%), same-day delivery (29%) and next-day delivery (29%).
However, it will be difficult to achieve both faster and greener delivery without a huge switch to non-fossil-fuelled vehicles in carrier fleets.
Some of our interviewees chatted through the balancing act required.
Space NK's Lightfoot says: "History tells me customers want products as fast as possible, as long as it's free."
However, he believes more needs to be done to make delivery more sustainable.
"I feel like it's table stakes. I feel like everybody needs to be moving towards trying to find ways to use electric vans and more people on bikes and those types of couriers."
He adds: "I think a lot of that sits with the couriers themselves; Evri, DHL, et al are all moving that way. They've all got pledges to become carbon-neutral by circa 2030."
A customer should not have to make a compromise for delivery to be a bit more environmentally friendly, Lightfoot continues.
"We will always have customers that want things quickly because they are used to it. As an ecom-only business, if we want to move customers away from stores, we have to give them that option"
George Graham, chief executive of fashion retailer Wolf & Badger, predicts more demand for environmentally friendly and eco-conscious delivery options but acknowledges conversations around developing on-demand and same-day deliveries in retail persist.
"That last-mile piece is, I think, something still to be solved," he says.
Amara's Hood says of same-day delivery: "We have to be aware there is an appetite for it.
"We will always have customers that want things quickly because they are used to it with all the Uber, Deliveroo, Amazon, etc, around. As an ecom-only business, if we want to move customers away from stores, we have to give them that option."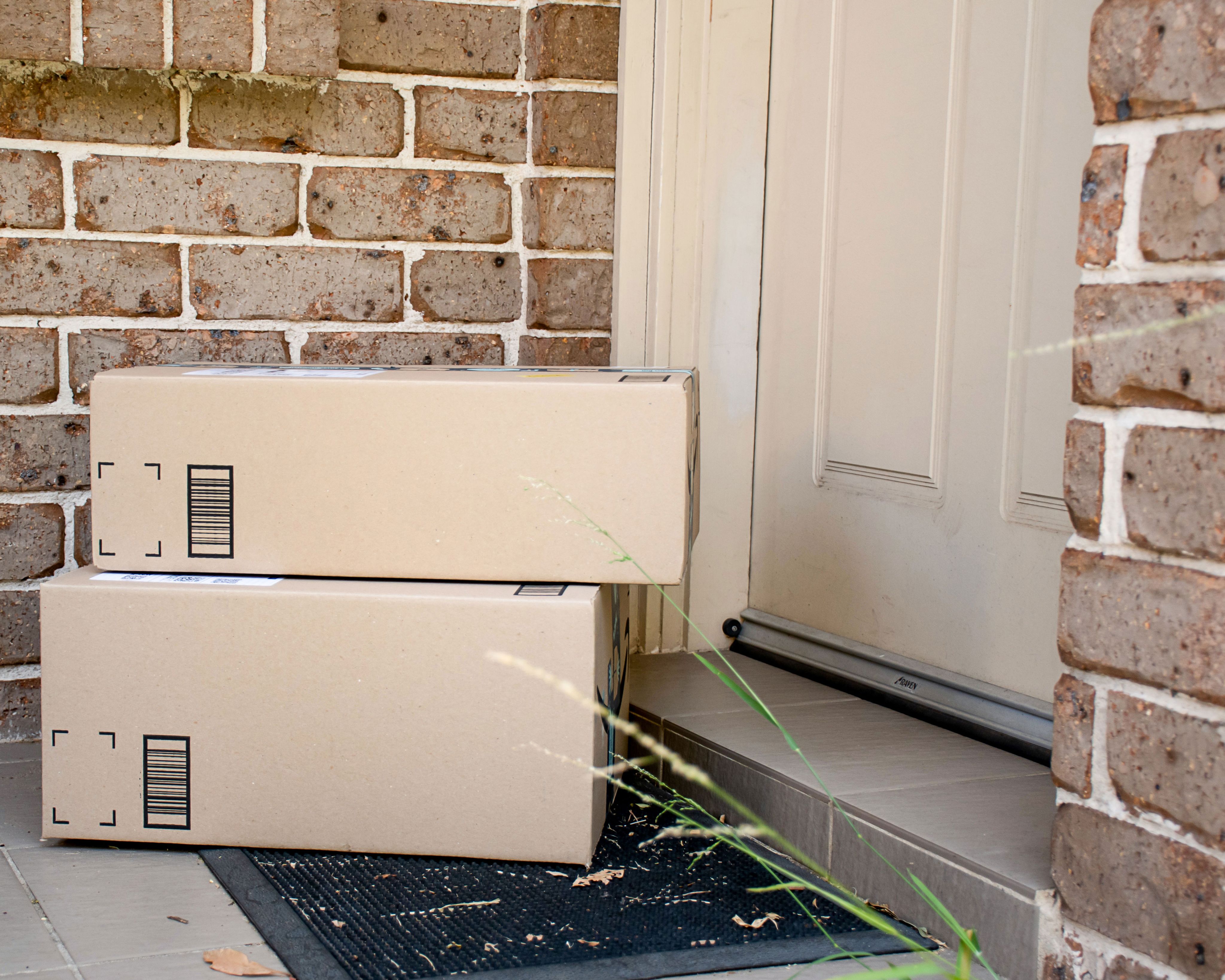 Technology to move the dial
The last decade in retail has coincided with a revolution in technology capability.
The largest retailers have either moved or started to move their data and IT infrastructure from on-premise deployment to cloud platforms or a hybrid model. Stores have become increasingly digitised, with kiosks, touchscreens, handheld and mobile devices for staff and digital signage commonplace, while many have trialled customer-facing augmented reality and related visualisation tech to support their propositions.
According to the retailers we spoke to this year, tech investment is expected to continue to follow many different forms in 2023. But tech to improve behind-the-scenes systems sits alongside data science and delivery capability as a particularly popular area of focus.
Majestic's Colley says "systems" are a priority investment, with work going on to make the business more efficient and aid customer service at the same time.
"In the last two years, we invested millions in a new end-to-end platform that enables us to have a real-time view of stock across all of our channels and shops, both for us internally and for our customers," he explains.
"It's pretty advanced in what it can do, and there are obviously little enhancements that we can add to that."
Systems upgrades are on the minds of several retail leaders interviewed by Retail Week.
At the start of 2022, Ann Summers brought in Joules' head of IT, Jeannette Copeland, as technology director. In the summer she kickstarted a major recruitment drive to bring in new tech talent to help modernise the retailer's infrastructure.
Ann Summers' Hollins notes: "We've got a lot of data but it's not constructed very well and it's quite difficult to get out of the system, so there's a big investment in getting that out so we can support our decision making."
Zebra's Thomson says: "Many retailers find themselves data-rich, but insight-poor. The cavern of untouched data that's available leaves countless opportunities for increasing profits on the table. Without utilising customer and inventory data, it will be impossible to gain the intelligence needed to compete to win and retain loyalty."
John Lewis Partnership, Next, Boots and many others are also on the hunt for developers, product managers and other engineering roles to ensure the tech, platforms and digital experiences they offer continue to support new business functions and a compelling customer experience.
Temperley London boss Donnini adds: "You know you have to be more and more customer-centric and this means that you need a better database and better CRM for the customer, and this is an investment, of course.
"Because you need not just to build the database, but to relate all the different levels of interaction that you have with the customer – ecommerce, retail and wholesale – to one single place."
"Being able to automate, process and predict the likely outcomes makes modelling new ideas and sales strategies so much easier and more cost-effective, with guaranteed ROI"
Sean Ashby, managing director of men's underwear brand AussieBum, says his business is investing in machine learning and data analytics, modelling scenarios based on data to help with forecasting and creating an API-modelled environment where plug-and-play technology can easily be integrated to the retailer's systems.
"Being able to automate, process and predict the likely outcomes makes modelling new ideas and sales strategies so much easier and more cost-effective, with guaranteed ROI," he argues.
Mark Suddards, global retail director and general manager for northern Europe at fashion brand Ganni, says his company is making "significant" investments in technology as it looks to grow internationally.
Suddards acknowledges that consumer interest in new brands like Ganni can build before robust systems and tech infrastructure are put in place. Investment – for example, a partnership with third-party distribution firm Bleckmann – can help get the retailer "into a place where we can then accelerate our growth even faster", he says of the Danish company, which launched stores in the US in 2019 and a French store in 2022. It has 32 retail locations across the US and Europe.
"Goods can come in faster and it's state-of-the-art technology in terms of speed. Our old warehouses just couldn't cope with the capacity demands through wholesale, retail and ecommerce orders."
"Ecommerce is also evolving from a transactional experience to relationship-based shopping. Clients are demanding human connection and greater trust from digital shopping – we are addressing this need by creating more opportunities to build community between our clients and stylists, and offer more ways for the two to interact in meaningful ways, " says Stitch Fix chief executive Elizabeth Spaulding.
She adds: "Shopping experiences are also becoming more dynamic with gamification and augmented reality becoming more popular. For the consumer, this means more interesting and engaging experiences; and for the brand, more ways to gather valuable insights that can enable a more personalised shopping experience."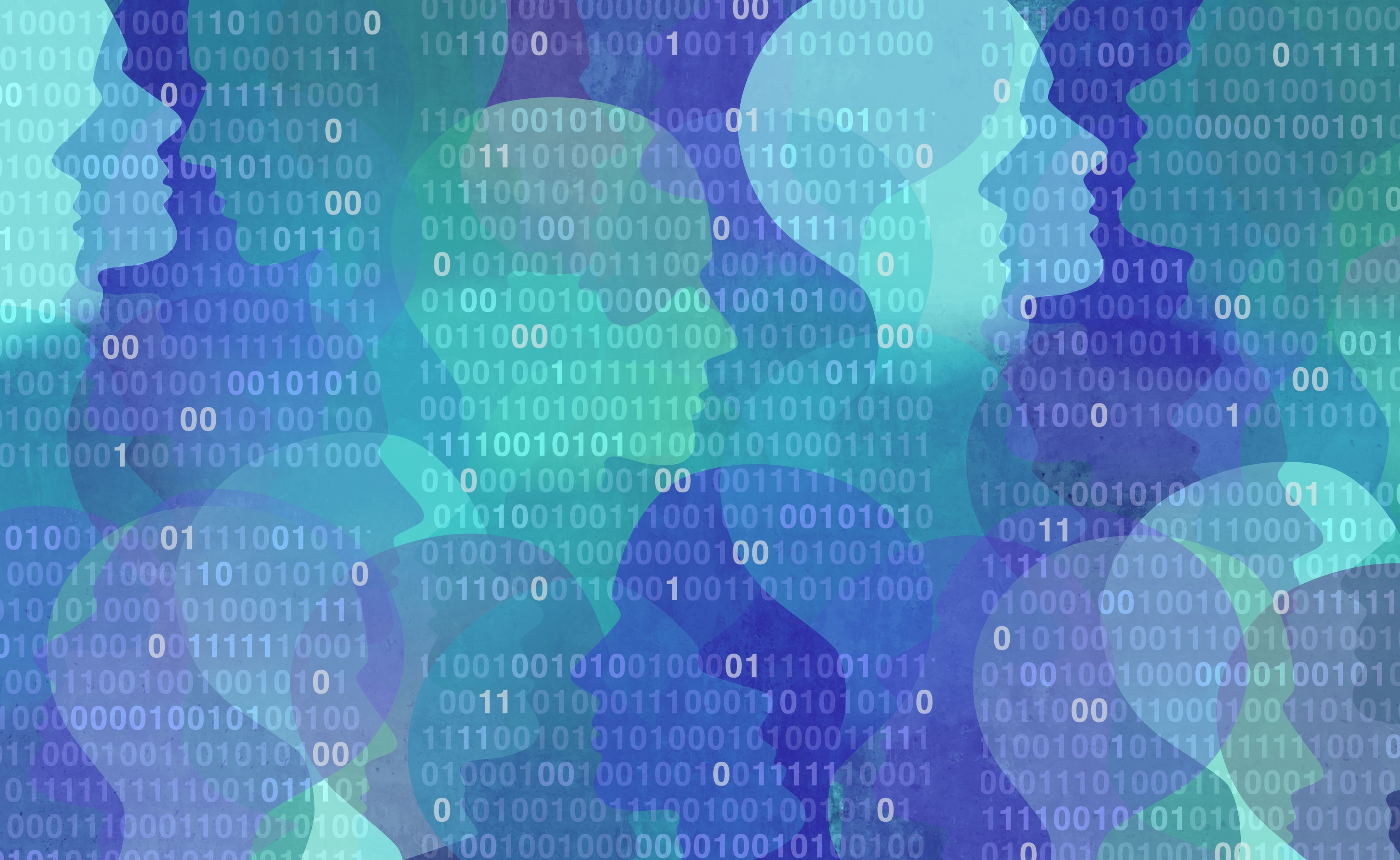 CEO view: What are your top investment areas for 2023 and why?
Kara Trent, managing director for EMEA, Under Armour
"The true excitement over the next year or two will be Under Armour's investment in smart technology to make our shopping experiences more immersive, helpful and easy.
"We have recently rolled out our new fitting room technology, which uses RFID, a technology that uses radio waves to passively identify a tagged object that a customer brings into the dressing room. It then brings these items up on a digital screen, allowing customers to exchange sizes and colours, change the lights and learn more about the products."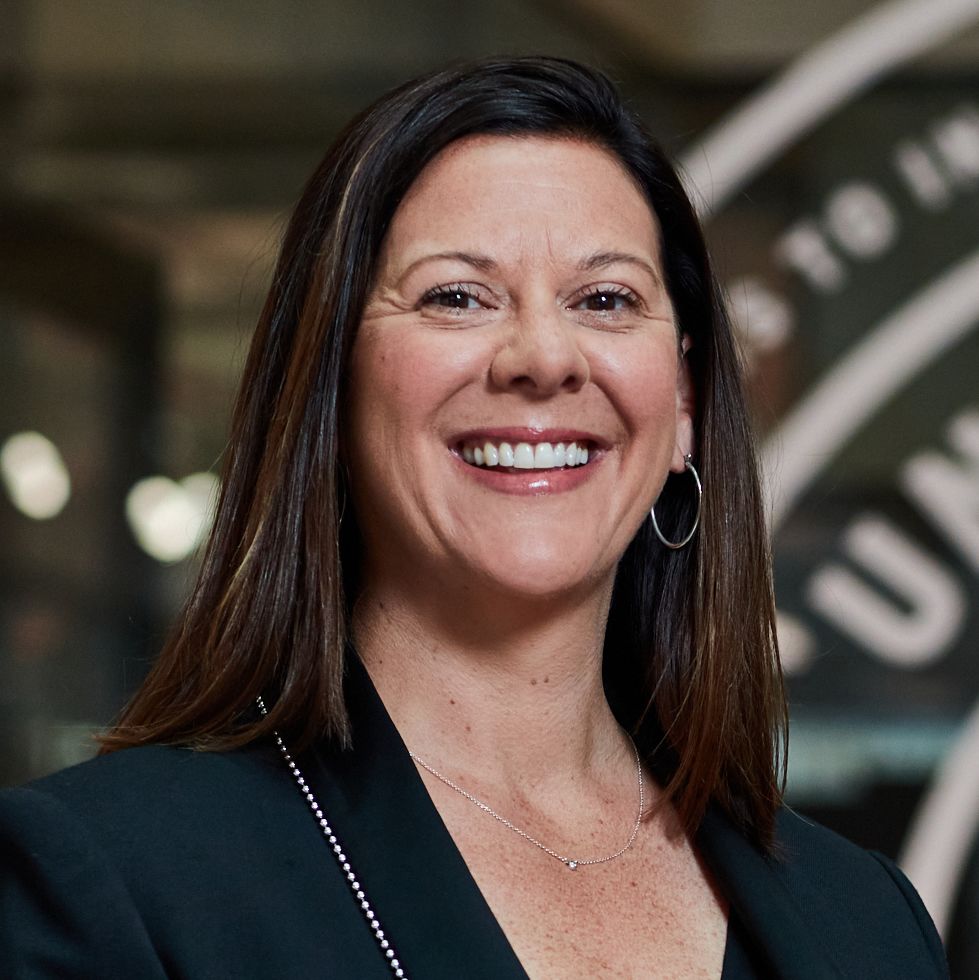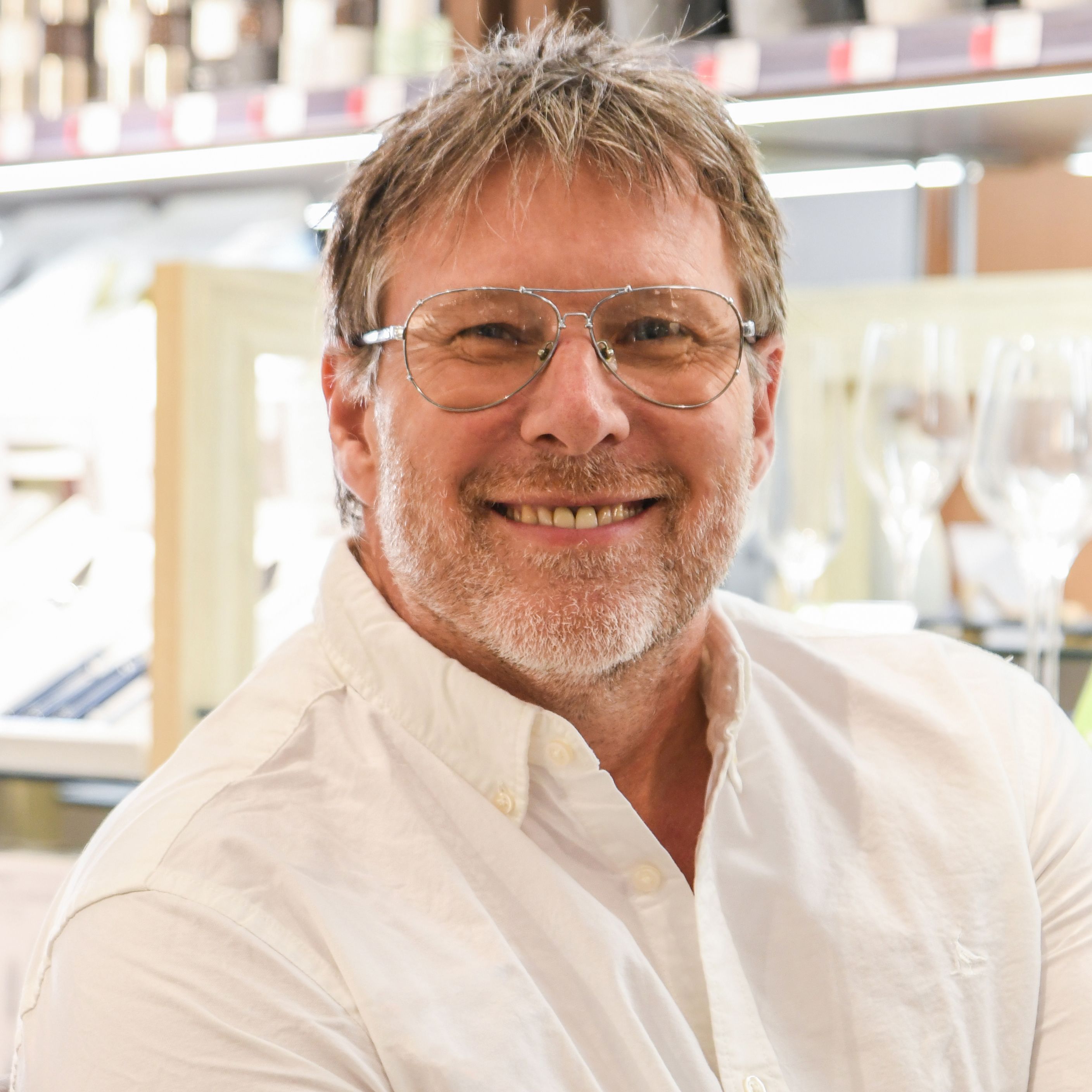 Daniel O'Neill, chief executive and founder, ProCook
"We'll be investing in increasing the footprint of the stores in our existing portfolio as new opportunities become available, to offer the very best experience of our full product range. We've seen great success with the stores we've upsized already so we know our customers like this new format.
"We are also looking for locations for new stores to add to our existing 56. And we're investing in moving our central operations to new, much larger premises early in 2023, which will bring efficiencies as we'll have all our warehousing under one roof."
Chirag Patel, chief executive, Pentland Brands
"We'll be increasing our investment in brand marketing, with a focus on digital-first storytelling. This includes investing in our people and upskilling digital capabilities through our digital training programmes.
"Due to global supply challenges, we plan to invest in our supply chain so we can get hero products into our retail partners and to our consumers quickly. For example, beyond our own DTC, marketplaces are somewhere we can test and learn quickly, and where a reactive supply chain is crucial in meeting consumer demand.
"Despite the headwinds, we're focusing on international expansion. We're investing in regional infrastructures and localised brand propositions."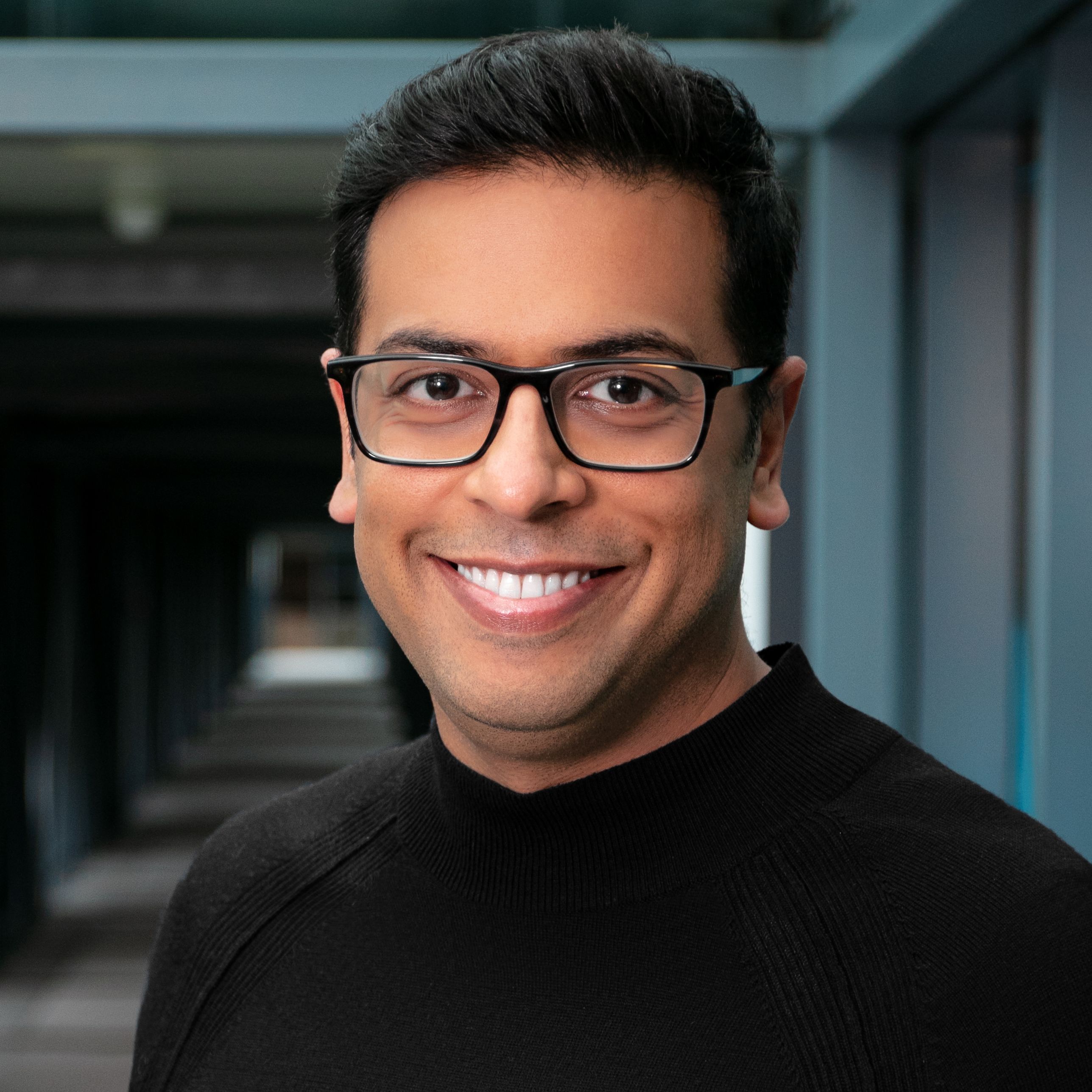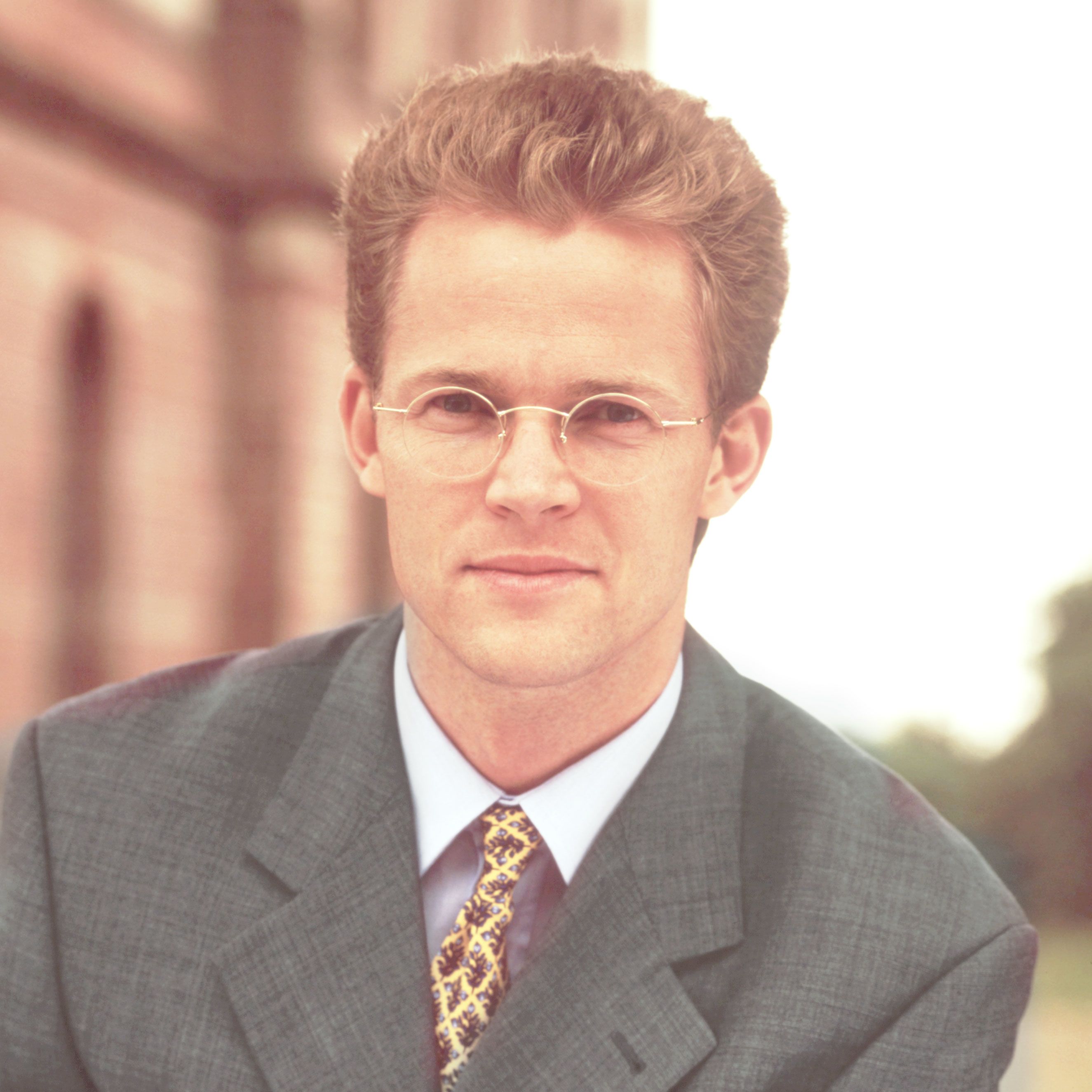 Markus Naewie, head of EMEA, Victorinox
"Our ecommerce business has been growing strongly and we are working towards ensuring momentum continues. Our new distribution centre in Switzerland, which opened in 2020, has created efficiencies in our business model already.
"With uncertainties and risks in global supply chain, we invest in our forecasting processes and technologies, also involving our retail partners, in order to optimise our selling capabilities in a financially sound way. As a privately held organisation, we have a healthy balance on inventory ratios and sales readiness to give excellent service to our wholesale partners, as well as to our end consumers in the DTC business."
Managing director, grocery chain
"We will be investing in our store infrastructure. In some areas, we've got old estate and we need to be investing in it and modernising, and in other areas we're still building new stores and acquiring stores, so those need investment, too.
"The other key area is warehousing. We have a continued focus on improving productivity and that includes the infrastructure in warehousing to make it more productive.
"Then technology is also a big focus. Things like electronic shelf-edge labels through to technology that will help us be more sustainable – including new refrigeration, which is more economical from a sustainability point of view, and solar panels on stores."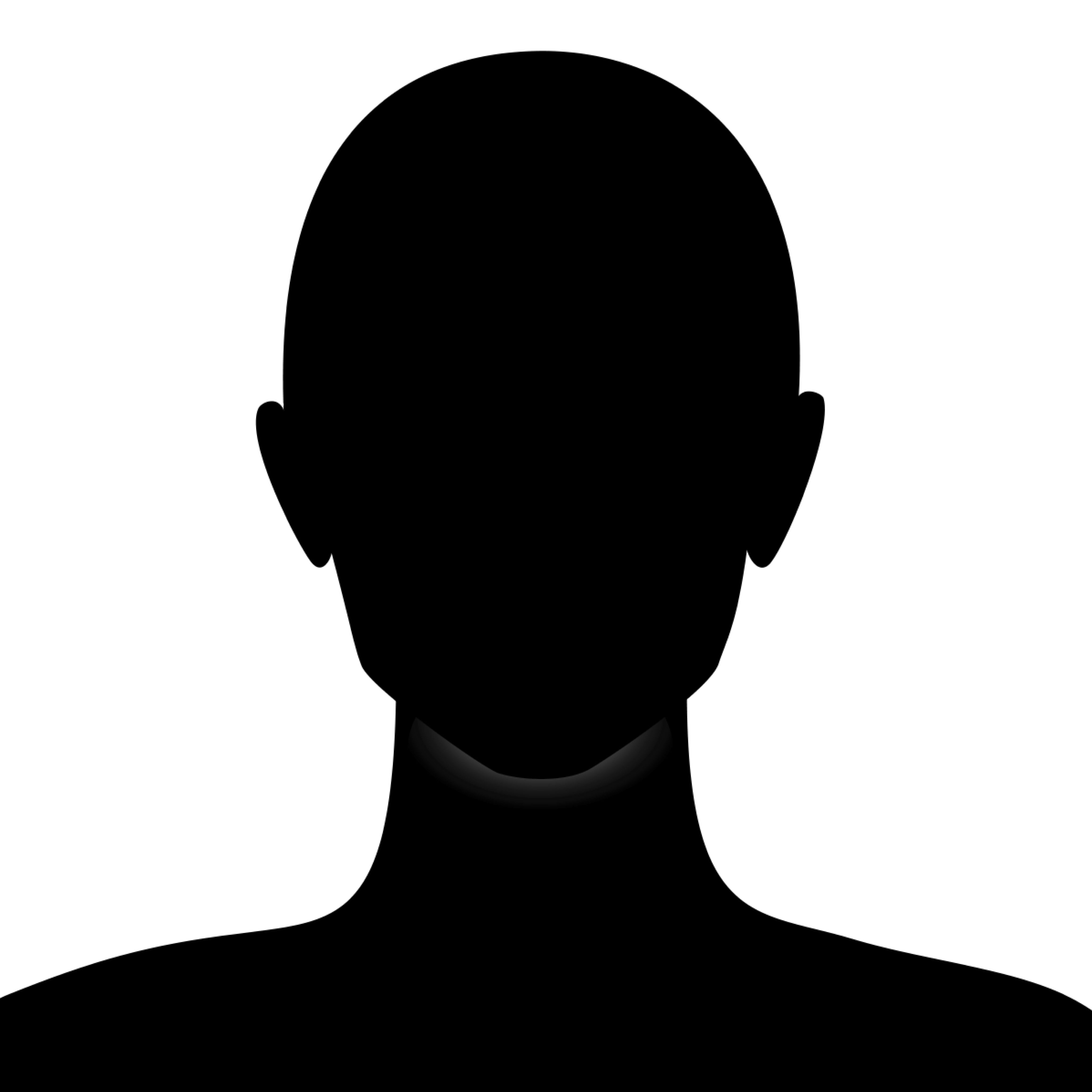 Paul Marchant, chief executive, Primark
"We remain committed to bricks and mortar, which continues to be a big area of investment for us. We've got a fairly aggressive store-opening programme, with an ambition to get to 530 trading stores by the end of our 2026 financial year. Our stores, coupled with our investment in digital, will see us bring more of the Primark our customers love to new and existing customers across all markets.
"Our new website, which we launched in the UK earlier this year, showcases a lot more products, more product detail and stock-checker availability by store. We've had a great response to that. Traffic on the site has been up significantly. And we're continuing on our digital transformation journey with the launch of our click and collect trial later this year – all of which is underpinned by investment in technology to support the growth plans for both digital propositions."