Retail 100 2019
Retail Week's ranking of the industry's top 100 most influential individuals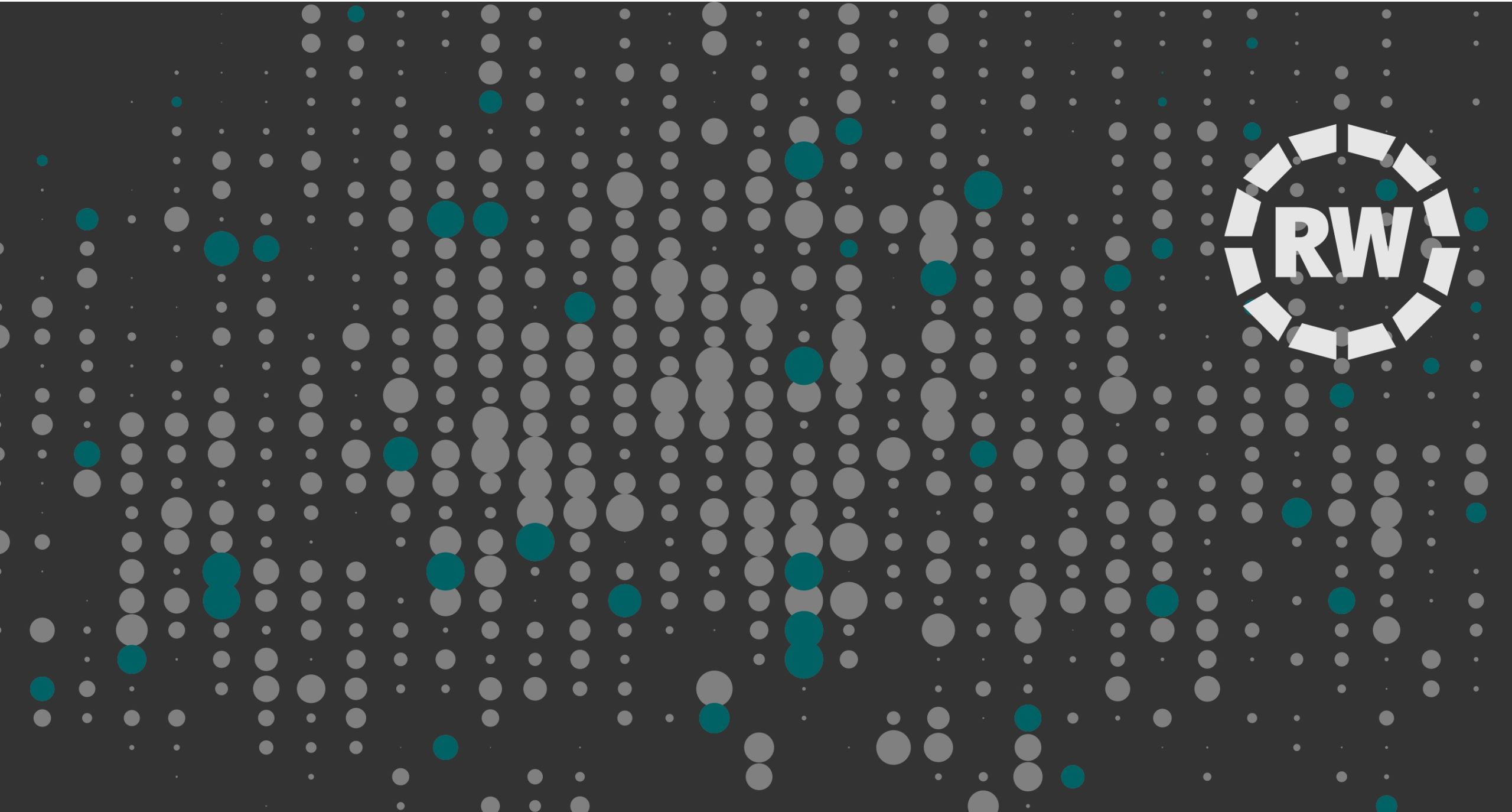 The face of retail is changing.
The role of traditional leaders – once hailed for their power, status and dominance – is no longer as important as it was. Today's retail landscape calls for leaders who assert influence through positive action, who act as spokespeople for the industry, who challenge the status quo and who strive to help retail thrive in an increasingly tough climate.
Regular readers of this annual ranking will know it as the Power List, but the evolution of leadership meant the prior emphasis on 'power' was no longer fitting. For Retail 100, we've refocused to celebrate influential individuals transforming retail.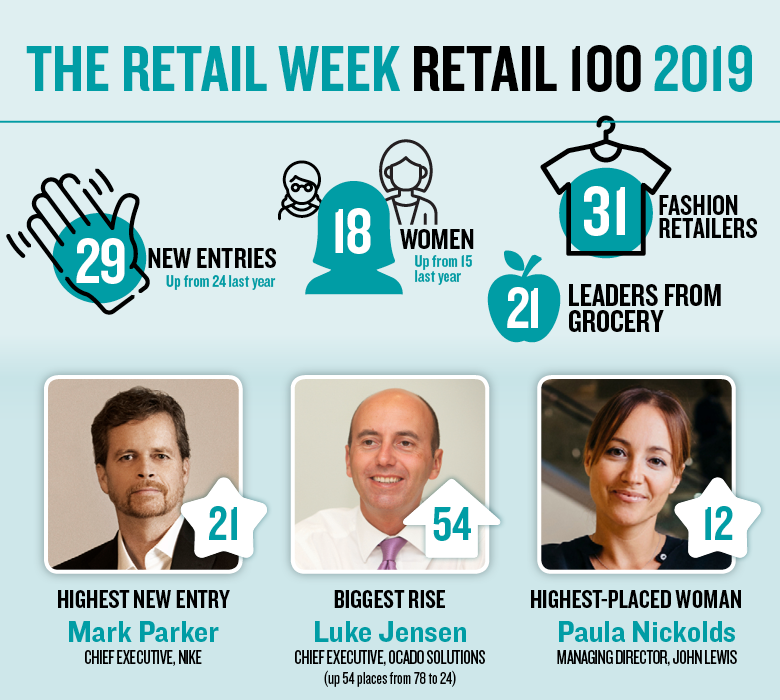 And that's not all that's evolved. This year, we've made the criteria that Retail Week's team of journalists uses to decide the list transparent, and added new metrics centred on innovation and UK scale.
We've introduced 29 new entries – many of whom are at the helm of aspirational retailers and challenger brands, such as Nike, Charlotte Tilbury, Supreme and Trouva – and acknowledged 18 female leaders, the highest number of women featured in the list's history.
And, for the first time ever, we've recognised individuals making the big four supermarkets and established retailers stand to attention, from Will Shu of Deliveroo to Clive Schlee of Pret a Manger and Dominik Richter of HelloFresh.
And yet, while there are big changes on 2018, you may be surprised to see that some familiar faces remain. 
Sports Direct mogul Mike Ashley takes third position – rising 20 places – because of his sprawling retail empire and increased advocacy of the high street. For instance, in December, Ashley called for a tax levy for online retailers to help high street stores better compete.  
In contrast, Sir Philip Green is the biggest faller in the list – down 22 places on 2018 – following a year mired by personal controversies and Arcadia's ongoing woes. 
So, what does it take to reach the top in retail? For Tesco boss Dave Lewis, who succeeds Amazon's Jeff Bezos in first place, it's about leveraging the "opportunities to do things better and differently for customers".
Lewis' attitude is reflected across the Retail 100 list, from the individuals investing in new technology to meet customer expectations to the chief executives taking a stand on everything from sustainability to diversity.
We congratulate the Retail 100 and their endeavours to operate both better and differently.
1
. Dave Lewis 
Chief executive, Tesco
Last year: 2
Unseating Jeff Bezos in the top spot, Tesco boss Dave Lewis heads the list after overseeing another stellar year for Britain's biggest grocer.
The supermarket giant's focus on cutting prices, improving customer service and revamping its own-label proposition helped it rack up a pre-tax profit of £1.7bn in the year to February 23, as group sales jumped 2.9%. At wholesaler Booker, which Tesco acquired in early 2018, full-year like-for-like sales surged 11.1%.
Such strong progress prompted Lewis to declare that Tesco's turnaround would be "complete" in 2019/2020 – just four years after plummeting to a catastrophic £6.4bn loss – allowing him to focus on unlocking "untapped value opportunities".
Alongside driving that impressive turnaround, Lewis has been speaking out in the hope of levelling the playing field between bricks-and-mortar and online retailers.
In May, he repeated his call for high street stores to benefit from a 20% reduction on business rates, paid for by a 2% levy on online retail sales. He argued that the current rates system results in "shops struggling to keep the doors open having to pay up" while "larger online businesses pay just a fraction".
When not campaigning about business policies, Lewis has been influential in cutting food waste, both inside Tesco and further afield. The grocer is the top-ranked supermarket in the UK for food waste reduction, according to the charity Feedback's Food Waste Scorecard. Lewis also chairs the Champions 12.3 group, a coalition of leaders from business, government and other organisations dedicated to halving per capita global food waste at retail/consumer level by 2030.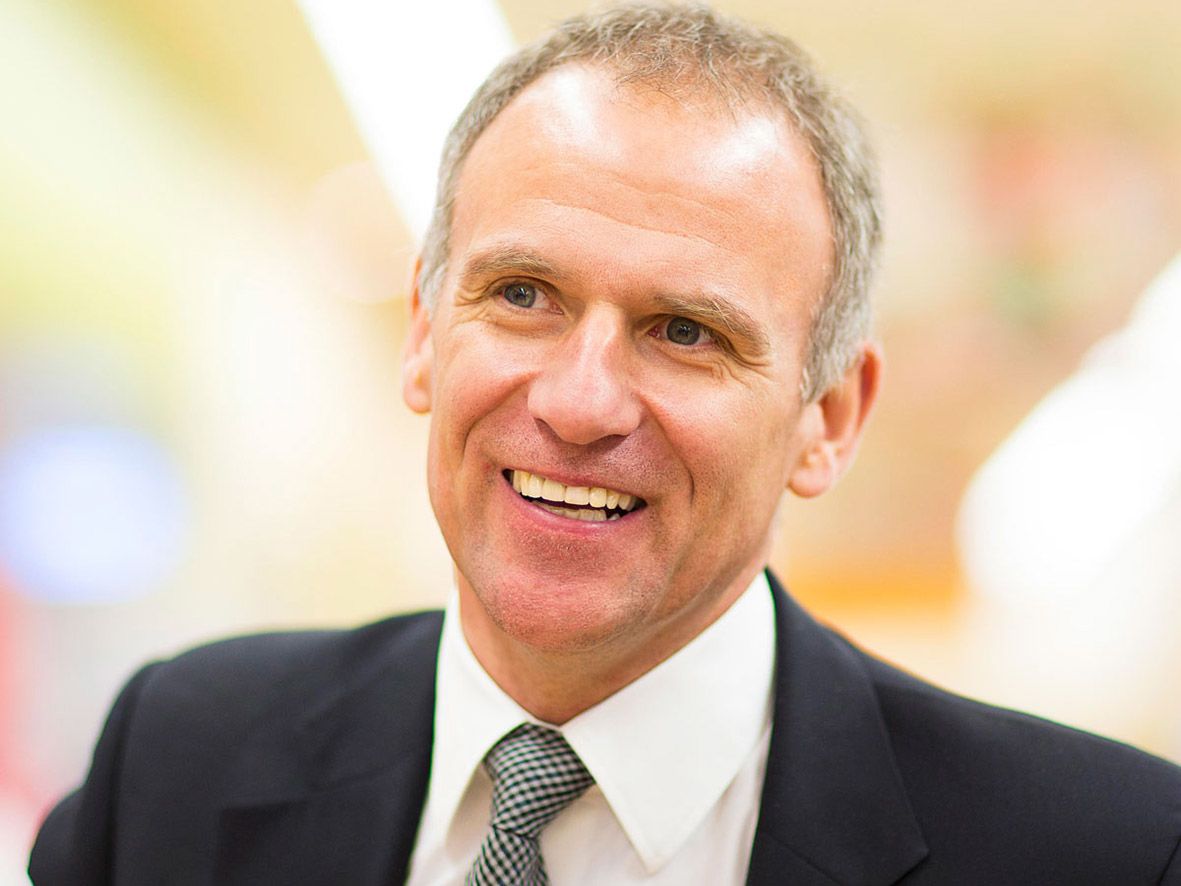 2
. Jeff Bezos
Chief executive and founder, Amazon
Last year: 1
Every year, alongside his annual letter to shareholders, Amazon founder Jeff Bezos repeats his very first missive from 1998, which maintains: "This is day one for the internet."
And, every year, Bezos' focus and drive to start afresh in ways that resonate with consumers result in a host of new initiatives designed to take Amazon's proposition to another level.
Amazon's latest tie-up in the UK with food delivery specialist Deliveroo characterises the entrepreneur's restless search to cater for shoppers in new ways.
His most recent letter, in April this year, epitomised that approach as he highlighted how, in global terms, "Amazon today remains a small player". Other retailers might be shocked at this view, but Bezos consistently challenges the status quo and has even flagged the possibility that, one day, Amazon would fail.
As the retailer continues to set the agenda, competitors may find that scenario unlikely – and Bezos' mindset shows why. Few have read shopper needs and desires better, and revolutionised the retail landscape in the same vein. Even when Amazon's innovations are overseas rather than in the UK, all eyes turn to it for a glimpse of possible futures.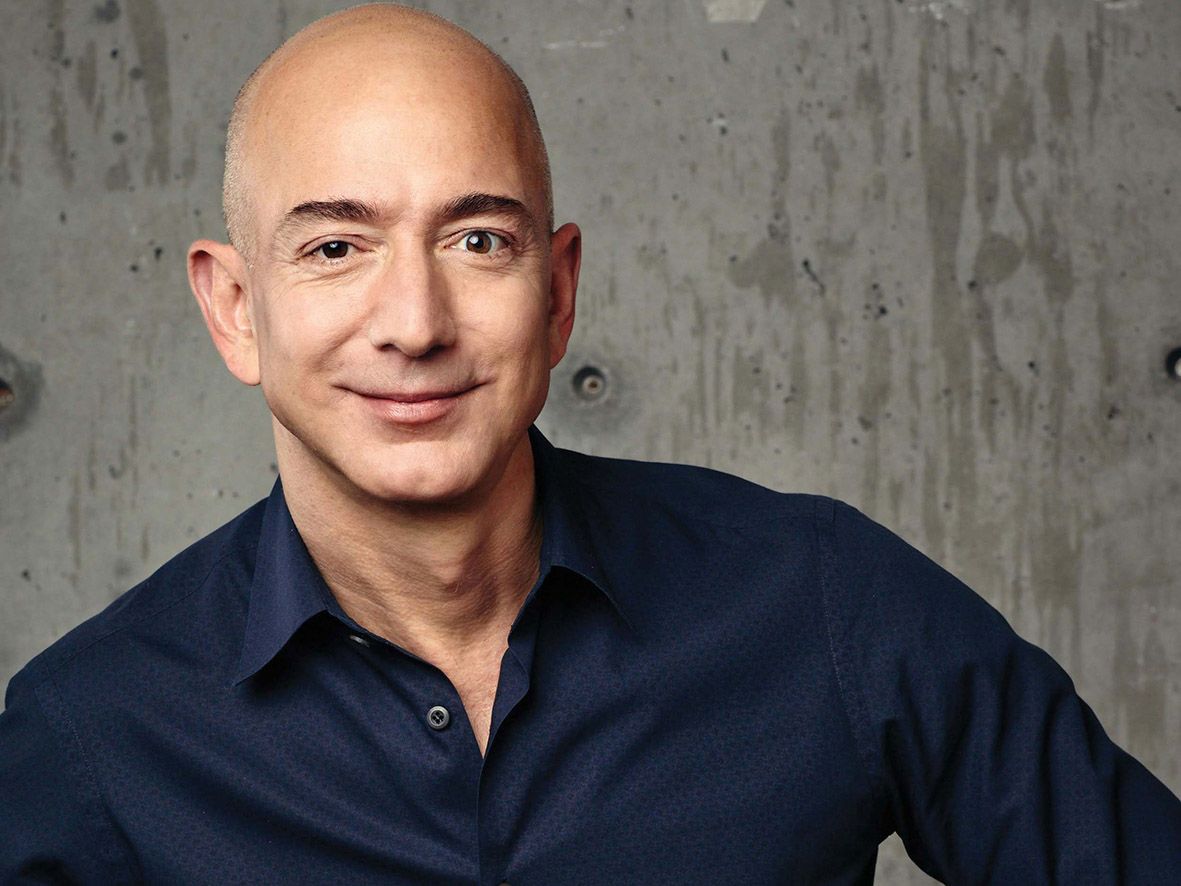 3
. Mike Ashley
Chief executive and founder, Sports Direct
Last year: 23
The infamous Sports Direct founder jumps 20 places in our list following a year spent snapping up businesses and ruffling feathers.
Mike Ashley has long dominated retail headlines for controversial reasons, such as Sports Direct's working conditions and accusations of exploiting staff. However, his fixture in the retail pages has now moved beyond scandal.
Dubbed the potential "saviour of the high street" by the BBC, Ashley, who last year bought troubled House of Fraser, is determined to transform the relationship between retailers, landlords and other stakeholders.
From his solo appearance in front of MPs in December for an investigation into the future of the high street to strong-arming Debenhams chair Sir Ian Cheshire and chief executive Sergio Bucher off the board in an explosive EGM, Ashley is making his presence known.
Earlier this year, Ashley made several attempts to seize control of ailing retailer Debenhams – even making a potential £100m cash offer – but he was rebuffed. Instead, a CVA wiped out Ashley's 29% stake in the business and cost him, and the Sports Direct Group, at least £150m.
Ashley is now taking legal action over Debenhams' rescue plan, and his ability to make headlines and upset apple carts means the entrepreneur is guaranteed to remain in the eye of the retail storm.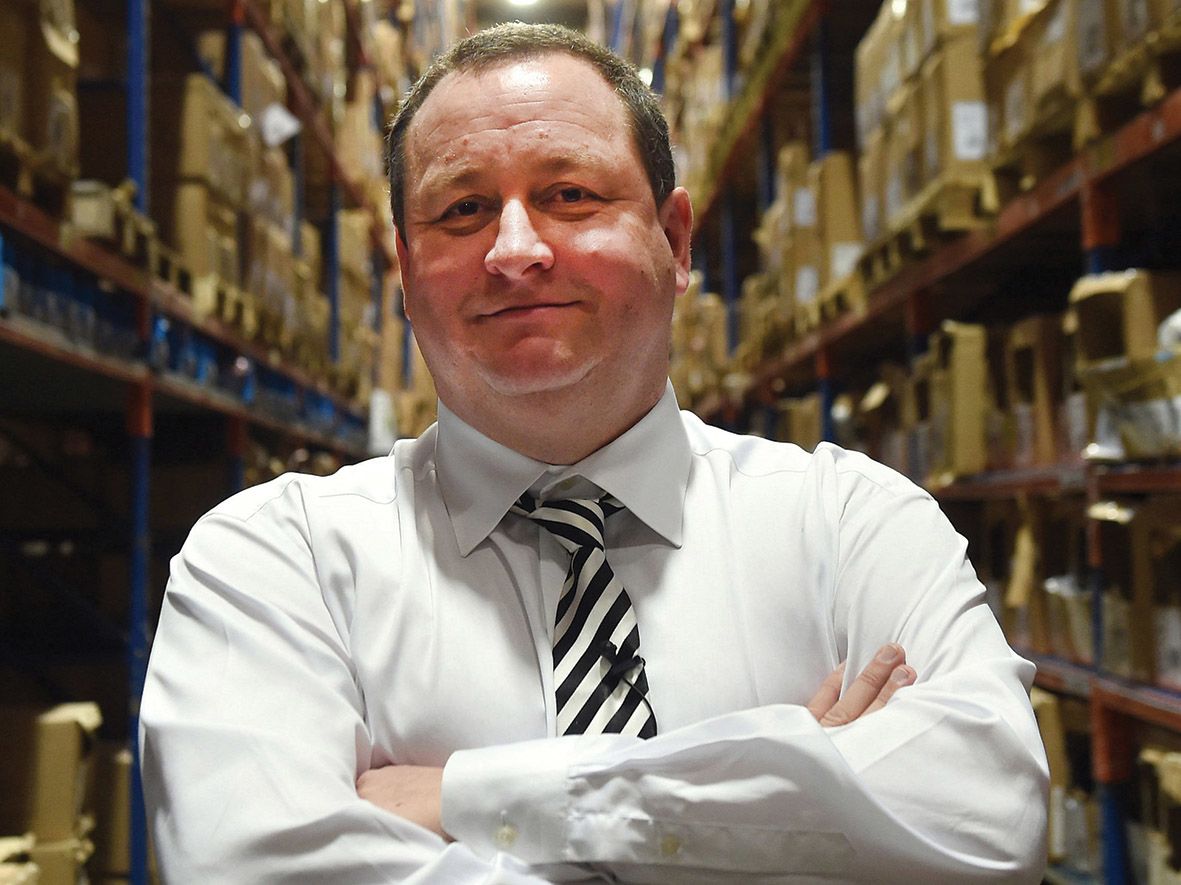 4
. Paul Marchant
Chief executive, Primark
Last year: 5
Primark chief executive Paul Marchant is leading one of the only large fashion businesses on the high street that can truly be said to be growing.
With profits surging 25% during its half-year to £426m and total revenue up 4% to more than £3.6bn, Primark is in rude health.
Committed to enhancing the appeal of bricks-and-mortar stores, in April Primark launched its "latest jewel in the crown" – a 160,000 sq ft Birmingham flagship spanning five floors, with a Disney cafe.
Marchant has consistently delivered growth in global markets by ensuring the retailer's proposition delivers on its promise. In a retail environment where a strong ecommerce presence is seen as a prerequisite for success, Primark's decision to stick to the model that works for it, rather than chase the digital pound, is a bold choice.
Primark is currently mulling the launch of a UK click-and-collect service but, characteristically, Marchant is taking time to consider all the pros and cons.
Outside the UK, Marchant's team – having encountered few problems launching Primark in the American market – is now looking to roll out across the US. If successful, the retailer will achieve what few have managed: a truly global retail behemoth.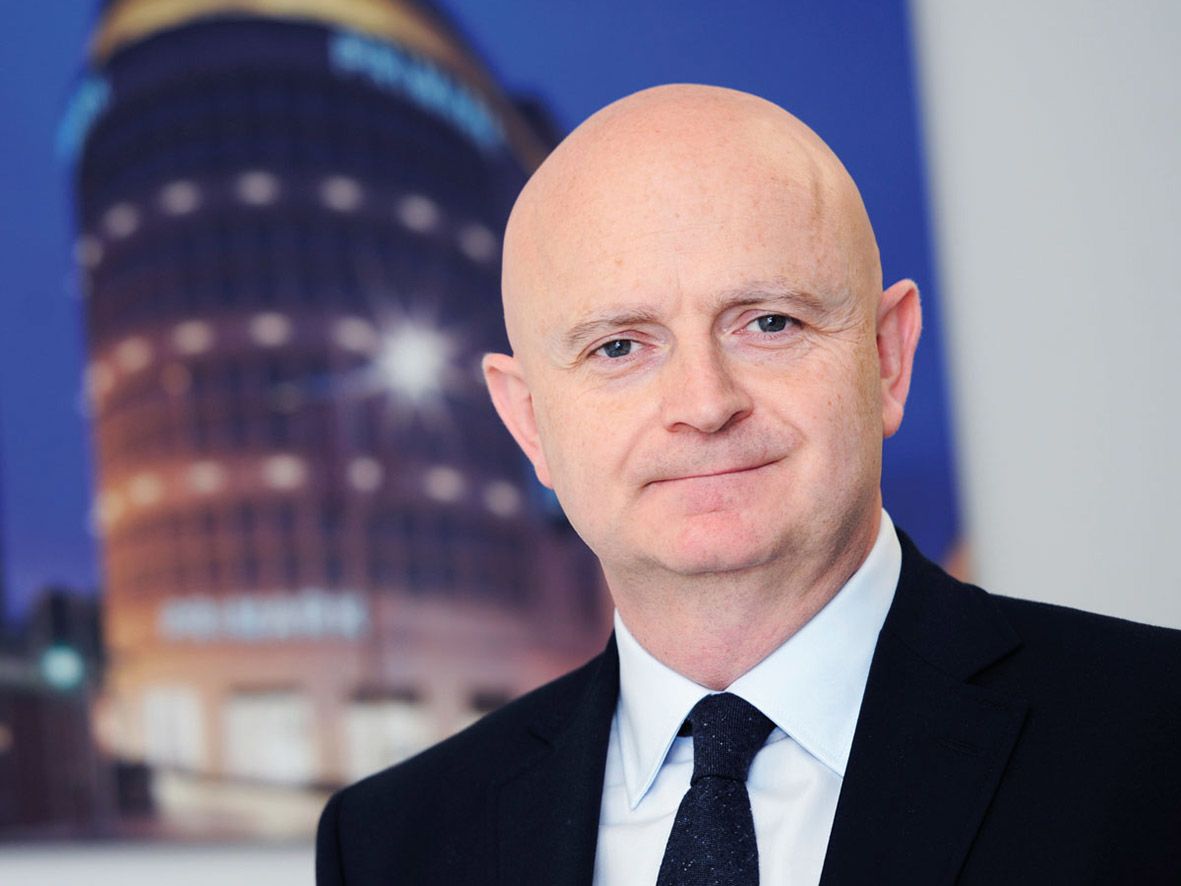 5
. Lord Simon Wolfson
Chief executive, Next
Last year: 12
Next chief executive Lord Wolfson has long been lauded as one of the industry greats, capable of steering the retailer's trading through difficult consumer environments.
He's also renowned for having a prophetic sense of where the retail industry is headed, and for methodically diagnosing Next's weaknesses and knowing how to heal them.
Wolfson has recently begun to reposition Next, presenting his vision for transforming the company into a more digitally focused retailer with a platform business at its heart.
In May, Next said it was expecting to generate £715m in pre-tax profits for the year and a 1.7% rise in total full-price sales. That same month, Wolfson announced a partnership with Amazon to launch an Amazon Counter collection service in stores to help drive footfall.
Unlike some leaders of long-established retailers, Wolfson rigorously controls Next's store estate to maximise profitable growth while pivoting to a new, more digitally driven business model.
Wolfson's candid views and transparency on numbers have made the industry stand to attention. His detailed financial disclosures for Next – including deep detail on the long-term feasibility of the store estate – have set the standard for the industry to follow, while his bold opinions on Brexit have gained column inches. Not many retail bosses would publicly call for "freedom from EU serfdom" in the Daily Mail.
His ability to drive his business forward, and to address the big issues facing the industry at a time when retail pain points are all too clear, should not be underestimated.
6
. Tim Steiner 
Co-founder and chief executive, Ocado
Last year: 18
Ocado boss and founder Tim Steiner has grown the online grocer into one of the most innovative technology companies in the world after another landmark year.
Ocado's market value surged past £9bn in February following the announcement of plans to launch a joint venture in the UK with Marks & Spencer. The high street bellwether is shelling out £750m for a 50% stake in the online grocery side of Ocado's fast-growing business.
But it's the technology and logistics division – Ocado Solutions – that is driving the group forward.
It's in the process of building its first warehouses in the US and Canada, after inking deals with Kroger and Sobeys, and it penned a further big-name partnership in March when Australian giant Coles agreed to license its Smart Platform technology.
Steiner's relentless tenacity has helped him transform the business into a FTSE 100 giant, with a valuation of £9bn. He stands to earn himself a £100m bonus if he can triple its share price over the next five years.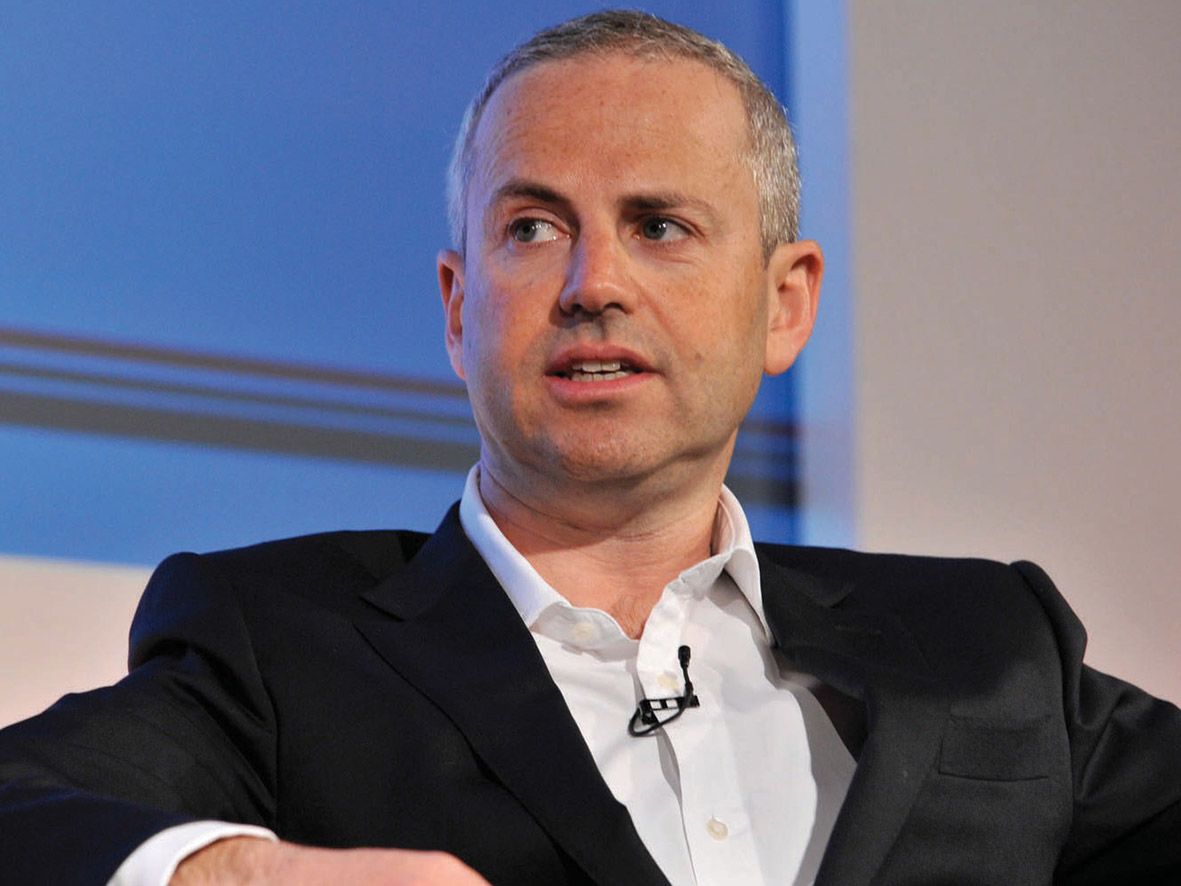 7
. Peter Cowgill
Executive chair, JD Sports
Last year: 8
Unlike rival Mike Ashley of Sports Direct, the man at the helm of JD Sports has had a year of keeping his head down and delivering results.
Although Peter Cowgill hasn't dominated headlines with outlandish stock exchange announcements, he's ensured the business has gone from strength to strength. The sports fashion retailer posted record preliminary profits of £355.2m in April 2019 – up 15.5% year on year, boosted by a 49.2% surge in revenues.
Having snapped up US sporting retailer Finish Line in April last year, Cowgill has been busy helping JD Sports crack America and has found time to head up some canny acquisitions on home soil.
In a bid to diversify and strengthen its offer, the retailer recently acquired Liam Gallagher's menswear brand Pretty Green out of administration, as well as rival Footasylum – although the latter is currently being investigated by the Competition and Markets Authority (CMA).
The scale of ambition at JD Sports, both at home and abroad, means it is likely that Cowgill's influence in the sector will only rise in the year ahead.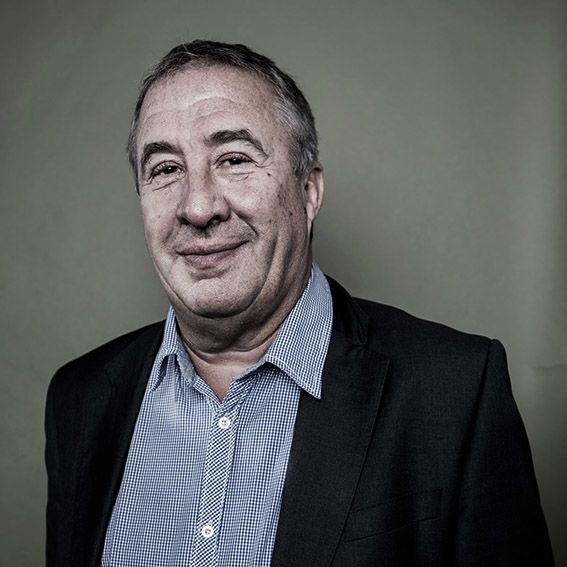 8
. Mike Coupe
Chief executive, Sainsbury's
Last year: 3
Mike Coupe is at the helm of a grocery and non-food giant, but he falls short of the top five after suffering his most bruising year as Sainsbury's boss.
His bold attempt to merge with supermarket rival Asda was blocked by the CMA in April 2019, despite insistence from both parties that the deal would allow the combined entity to better compete in a rapidly changing market.
Coupe's strategy is now under the microscope, at a time when Sainsbury's is losing sales to its big four rivals and the discounters.
On a statutory basis, Sainsbury's pre-tax profits slumped 41.6% to £239m in the year to March 9.
Coupe came out fighting in May 2019, though, insisting the grocer would invest more in revamping its supermarkets and beefing up its tech and digital expertise. The results of such investments could define the year ahead – and Coupe's reign.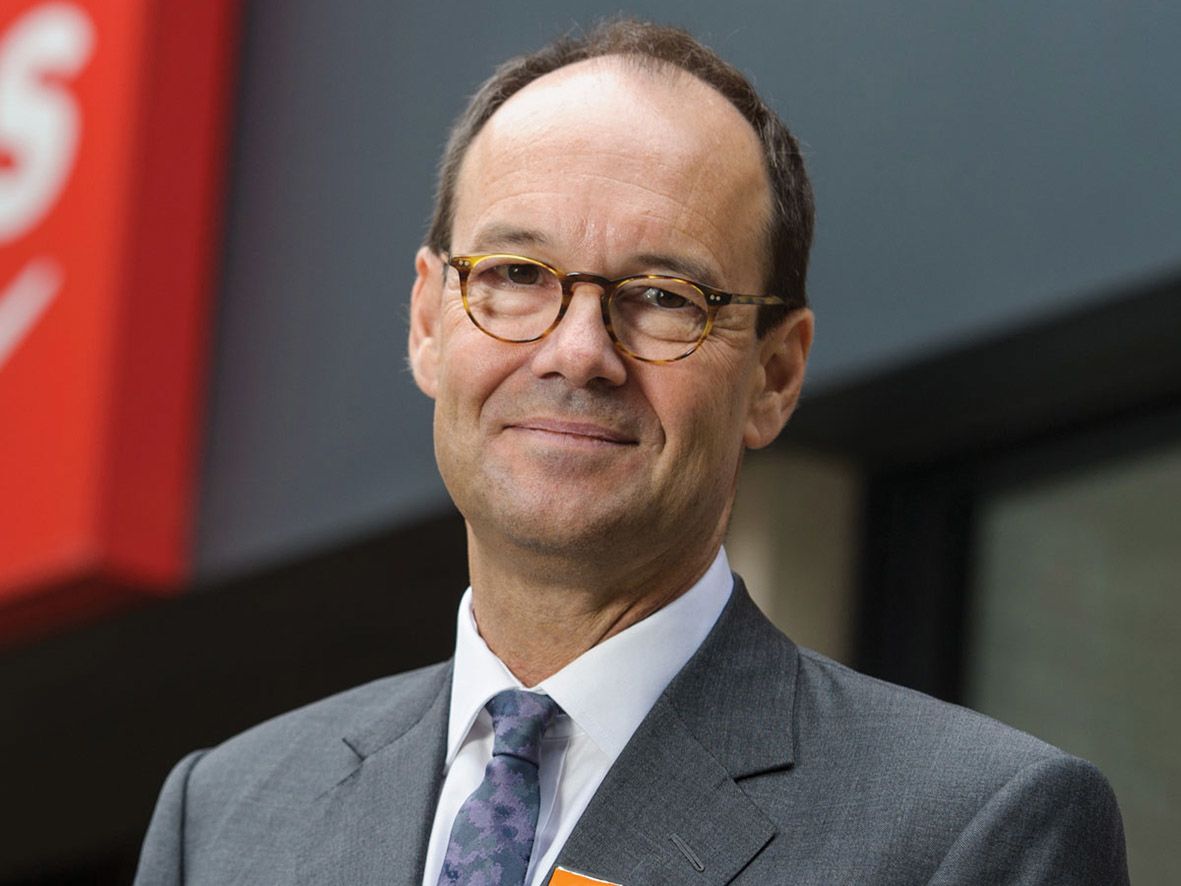 9
. Nick Beighton
Chief executive, Asos
Last year: 4
Asos chief executive Nick Beighton has had setbacks over the past year – he warned on profits last December and the fashion etailer was criticised over warehouse conditions by the Unite trade union.
However, most retailers would envy Beighton and Asos' success, as the business continues to be a leader of the pack in appealing to the next generation of fashionistas.
Beighton shows no sign of complacency. When reporting interim results in April, he said: "Asos is capable of a lot more. We have identified a number of things we can do better and are taking action accordingly."
The etailer's tech prowess and relevance to millennial shoppers is evident from the fact that its platforms were visited more than 2 billion times in the past year alone. 
Asos may have hit turbulence, but few would argue that the retailer – and its leader – aren't on the right flight path. 
10
. David Potts
Chief executive, Morrisons
Last year: 6
Morrisons boss David Potts has led Britain's fourth-largest grocer through another strong year, despite the fiercely competitive marketplace.
Group like-for-likes climbed an impressive 4.8% in the 52 weeks to February 3, as profit before tax and exceptional items jumped 8.6% to £406m. Much of the grocer's recent success has been driven by Morrisons' burgeoning wholesale arm, as Potts leverages its vertically integrated model to seek "capital-light" areas of growth.
The approach has allowed it to tap into the expanding convenience sector – Morrisons now supplies thousands of smaller stores through supply tie-ups with McColl's and MPK's portfolio of petrol forecourts.
Not content with that, Potts is seeking to further harness Morrisons' power as a food maker. Following the relaxation of its Ocado partnership, he is eyeing up the 'next-meal' delivery market as a fresh area for growth.
Hinting at his plans for further innovation in this area, Potts said in May: "We are trading in a world where, as consumers change, we must change." 
Given that Potts and Morrisons have had a great year, it may come as a surprise that the retail leader has moved down four places on the list compared with 2018. However, this movement is merely a reflection of the success that the individuals and retailers above him have achieved.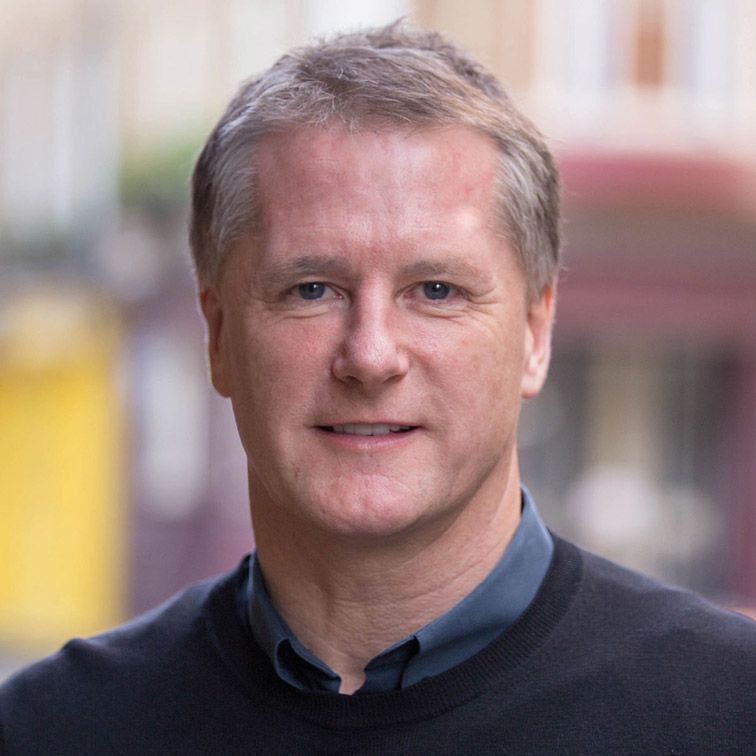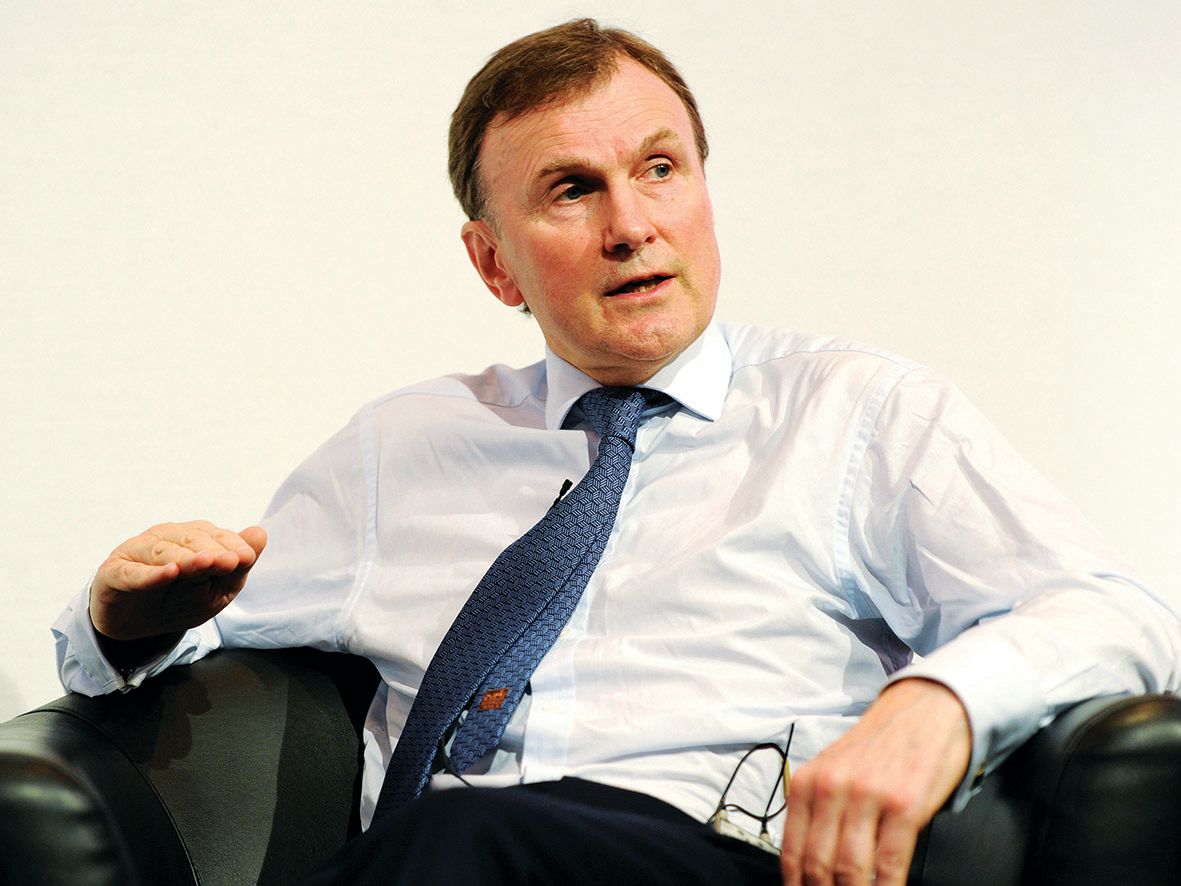 11.  Archie Norman
Chair, Marks & Spencer
Last year: 27
Archie Norman is famous for the rescue of Asda and, as chair of Marks & Spencer, is working alongside chief executive Steve Rowe to restore the retailer to its former glory.
Up 16 places since last year, Norman has brought a cool eye and attention to detail to M&S's revival efforts – across both bricks and clicks.
He has a reputation for spending hours in M&S stores watching how shoppers behave, has overseen a £750m tie-up with Ocado that finally gives M&S an online food proposition and has built an impressive board. Recent non-executive recruits include former Dixons Carphone UK boss Katie Bickerstaffe and ex-Sainsbury's boss Justin King.
Following a fall in its preliminary pre-tax profits, the turnaround at M&S remains unfinished business but, under Norman's watch, the retailer is changing rapidly in its attempts to capitalise upon traditional strengths in contemporary ways.
At May's results, Norman likened the retailer's strategy to an egg-and-spoon race in that "the faster you run the more it wobbles, although every wobble is an opportunity to improve as well".
If the revival programme succeeds, Norman will make history as one of the all-time greats of UK retail, thanks to his forensic approach to detail and an understanding of how company culture contributes to success.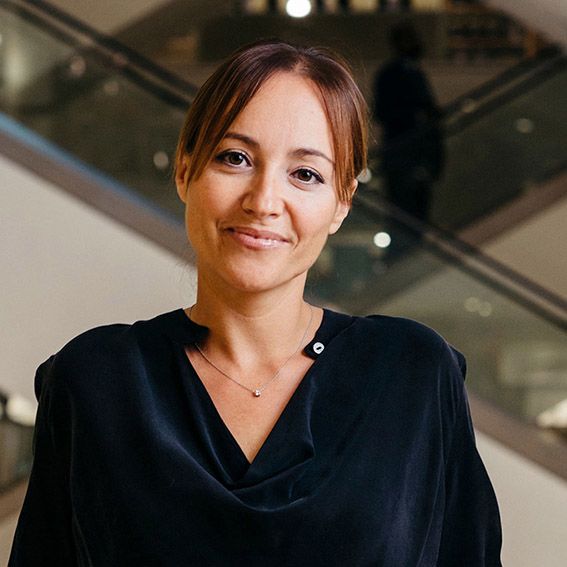 12.  Paula Nickolds
Managing director, John Lewis
Last year: 16
The past year hasn't been a stellar one for John Lewis as it battles to retain its relevance in a punishing market.
Managing director Paula Nickolds is tasked with leading the department store arm of the partnership, John Lewis & Partners, through this turbulence. Profts at the partnership plunged 45% last year, while partners took home a 3% bonus – the lowest since 1953.
Nickolds, together with Waitrose counterpart Rob Collins, now needs to ensure the department store chain continues to innovate. It has already made headway by launching new in-store services, merging its home improvements business and focusing on quality of experience.
For all John Lewis' troubles, Nickolds – who started with the retailer on the shop floor back in 1994 – is leading a business that still influences UK retail in many respects, not least because it is "unafraid to go for bold reinvention" of the department store format.
The shape of the business after it weathers this period of intense change will be her legacy.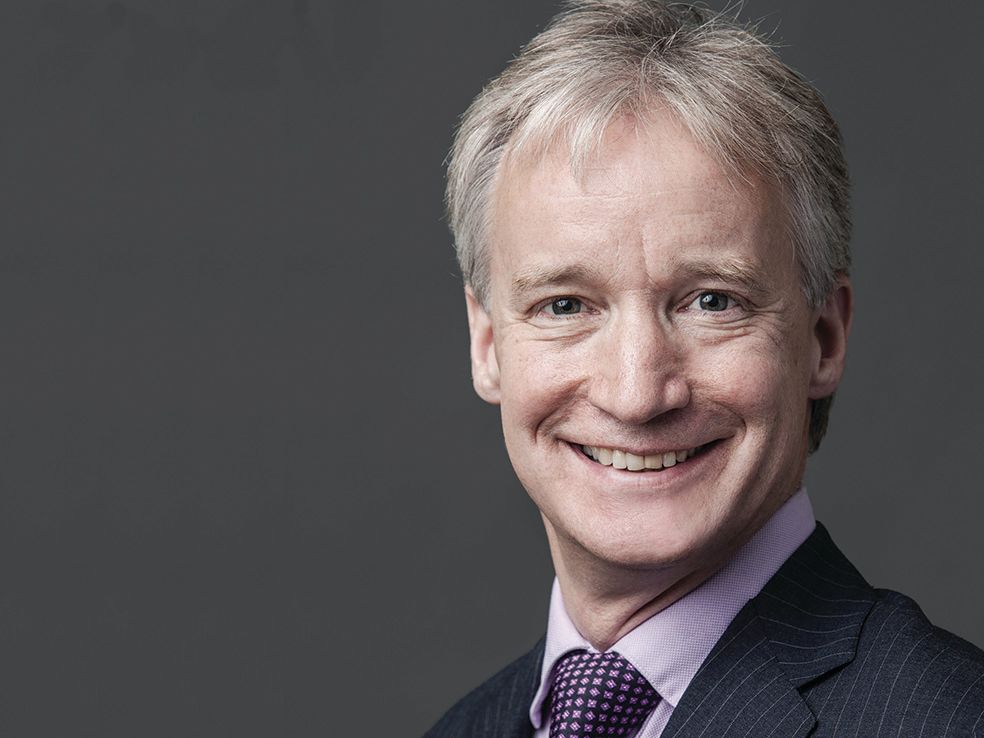 13.  Doug Gurr
UK country manager, Amazon
Last year: 21
Amazon UK boss Doug Gurr takes 13th place in this year's ranking – 11 places down from boss Jeff Bezos.
While the nerve centre of the online goliath undoubtedly lies in Seattle, over the past 12 months there has been a variety of milestones at the etailer's UK division, headed by Gurr.
The online titan's membership scheme, Prime, hit 15 million UK members in April 2019, indicating the growing power Amazon has over how customers shop. And its influence on consumer habits shows little sign of abating.
In May, Amazon led a £450m funding round in takeaway delivery firm Deliveroo, indicating its appetite to disrupt the foodservice sector in the same way it has disrupted retail.
Former Asda director Gurr has also overseen a recent tie-up with Next. Available by the end of 2019, the Amazon Counter service will increase the etailer's UK high street presence by enabling shoppers to collect orders from any of Next's stores.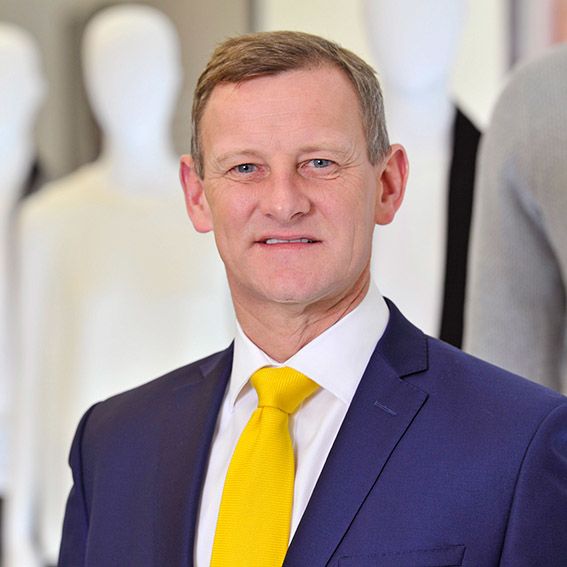 14.  Steve Rowe
Chief executive, Marks & Spencer
Last year: 13
Three years after taking the helm at M&S, chief executive Steve Rowe is, in his own words, running a marathon as he attempts to restore the retailer's fortunes.
He hailed some "green shoots" when unveiling the latest full-year figures in May, but acknowledged there was work still to do.
Having been with the business since 1989, Rowe argued that "M&S is changing faster than at any time in my career" as he and chair Archie Norman attempt to set a new direction.
There have been store closures as the retailer pivots to become digital first. On that front, Rowe has turned up the dial with a £750m investment to create a joint venture with grocery tech giant Ocado. The tie-up means M&S will, at last, be able to sell its food online in what Rowe is convinced will be a "transformational" initiative.
Turning around M&S is a Herculean task. While he has made some progress, former Saturday boy Rowe still has many labours to go.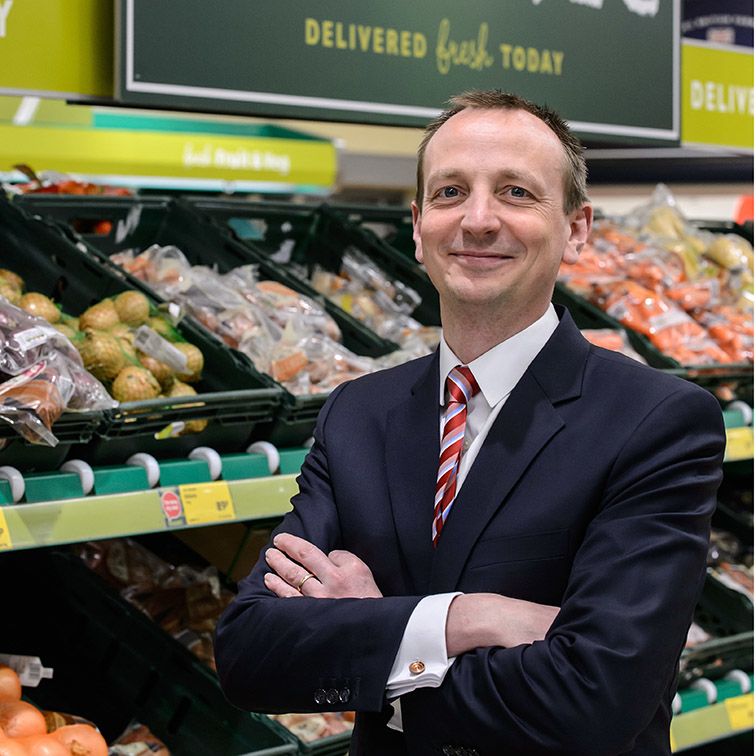 15.  Giles Hurley
UK and Ireland chief executive, Aldi
Last year: 26
As UK and Ireland boss of discount supermarket Aldi, Giles Hurley has quietly gone about increasing the grocer's UK market share.
Kantar figures showed Aldi was the fastest-growing grocer during the month of April 2019, with sales surging 11.6%.
While the discounter has, more or less, continued to focus on its strengths this year, Hurley has also overseen various new developments. In early April, Aldi trialled its first self-service tills in a Staffordshire store, following the launch of its first convenience store format, Aldi Local, in south London one month earlier.
Yet the story of Aldi's inexorable rise remains the most remarkable of Hurley and his team's achievements. During the critical trading period last Christmas, Aldi recorded its "best ever" result, generating almost £1bn of sales in December.
With 827 UK stores, Hurley plans to extend the portfolio to 1,200 by the end of 2025. Given the discounter's recent results, it's hard to see what could prevent him achieving that goal.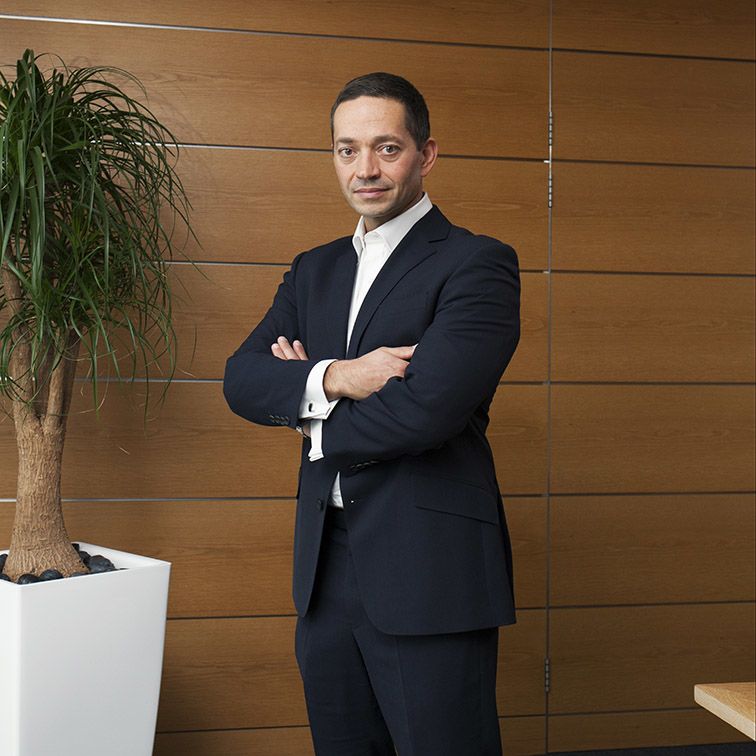 16.  Alex Baldock
Chief executive, Dixons Carphone
Last year: 9
Having been at the helm of electricals and mobile comms retailer Dixons Carphone for just over a year, chief executive Alex Baldock has slipped seven places on 2018 as he goes about driving forward his turnaround strategy.
While still early days for Baldock, this strategy entails leveraging "capable and committed colleagues" through assisted selling, data and in-store expertise, to be "super-helpful" to consumers. Revealing his vision for the retailer's future last September, Baldock said there is "one hell of an opportunity" and he intends to "build a reputation for incredible reliability".
But he has a way to go. In June, Dixons Carphone posted a pre-tax profit loss off 22% from £382m to £298m in the year to April 27, 2019 as UK and Ireland mobile sales shrank 11% to £1.99bn. The group made a statutory loss after tax of £320m, having made a statutory post-tax profit of £166m the previous year.
Despite its recent streamlining of its estate, Baldock has emphasised he is "committed to stores" and the retailer is to roll out 140 "gaming bunkers" – areas where gamers can play on tech devices – across its network.
Complementing this store focus, Baldock is committed to investing in staff. In March, he unveiled plans to plough £200m into staff training over the next three years and to quadruple the amount of training Dixons Carphone offers. Speaking at Retail Week Live 2019, he argued: "Investing in colleagues is not optional; it is at the heart of why someone would walk into the store."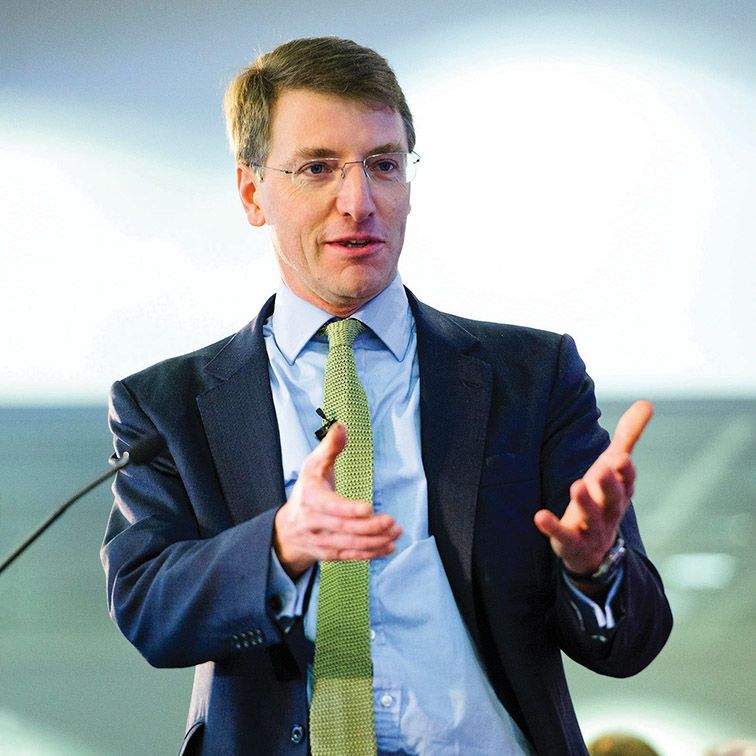 17.  Sir Charlie Mayfield
Chair, John Lewis Partnership
Last year: 10
As he prepares to stand down next year after what will have been a 13-year tenure as chair, Sir Charlie Mayfield would no doubt have preferred an easier exit period.
Yet he has proved willing to make the right decisions to ensure that the department store and Waitrose owner remains well placed to thrive in a changing environment.
The retailer has had to pursue changes that go against the grain, such as making redundancies, altering its pension scheme and cutting its famous bonus.
Mayfield recently reported a fall in annual profits at JLP, warning that the group does "not believe the market conditions are cyclical". But he maintained that, "despite tough conditions and lower profits, this has been a year when we have developed our brands and invested in Partners".
While it might not have been a vintage year for the Partnership, Mayfield's thoughts are about the decades to come, not just what's happening day to day – and that's why the industry continues to look to him for direction.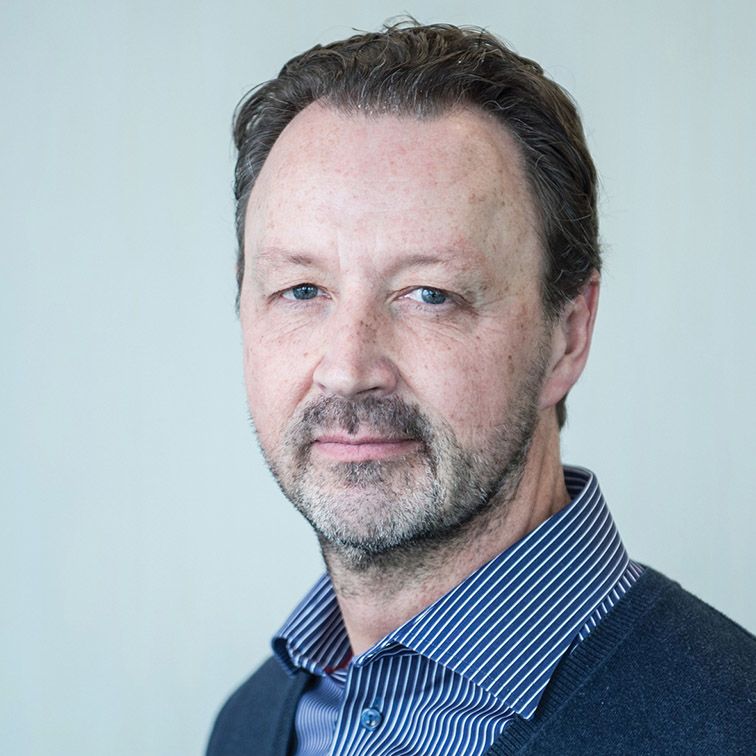 18.  Steve Murrells
Group chief executive, The Co-operative Group
Last year: 17
The Co-op is thriving under the leadership of Steve Murrells, its group chief executive.
Murrells, formerly the boss of the mutual's food division, took the reins from Richard Pennycook at a crucial time in its transformation plan and is now pressing ahead with the 'renew' phase of its strategy.
As well as growing the Co-op's core convenience food business (like-for-likes jumped 4.4% in 2018 and it aims to open 100 new convenience stores during this calendar year), Murrells is focusing on taking 'the Co-op way' into other industries.  
The group acquired healthcare tech start-up Dimec – which enables patients and their GPs to interact and manage prescriptions – last September, and in May 2019 launched an Amazon Locker-style prescription collection service.
Murrells has also been ramping up the Co-op's ethical and sustainability credentials, focusing its efforts on causes such as modern slavery, plastic pollution and water poverty. For that work, Murrells was shortlisted for the Retail Activist accolade at the 2019 Retail Week Awards.
19.  John Rogers
Chief executive, Sainsbury's Argos
Last year: 15
One of the shining lights at Sainsbury's during the past year, against a more troubled backdrop, has been its Argos business, driven by boss John Rogers.
In a challenging marketplace, the general merchandise retailer increased like-for-like sales by 1% in the financial year 2017/2018.
As well as the sales performance, Rogers has been responsible for integrating Argos into the existing Sainsbury's business. The group said in May 2019 that it had achieved £160m of synergies nine months ahead of plan, aided by Argos' relocation of standalone stores into larger Sainsbury's supermarkets.
It now operates more than 280 shop-in-shops, while the total points of Argos' presence in the UK – including collection points – has grown to 1,200.
However, sailing enthusiast Rogers may still have some choppy waters to navigate.
General merchandise margins remain under pressure and moves to further integrate Argos with the Sainsbury's general merchandise business, to drive scale and efficiency, could prove crucial to the group's future performance.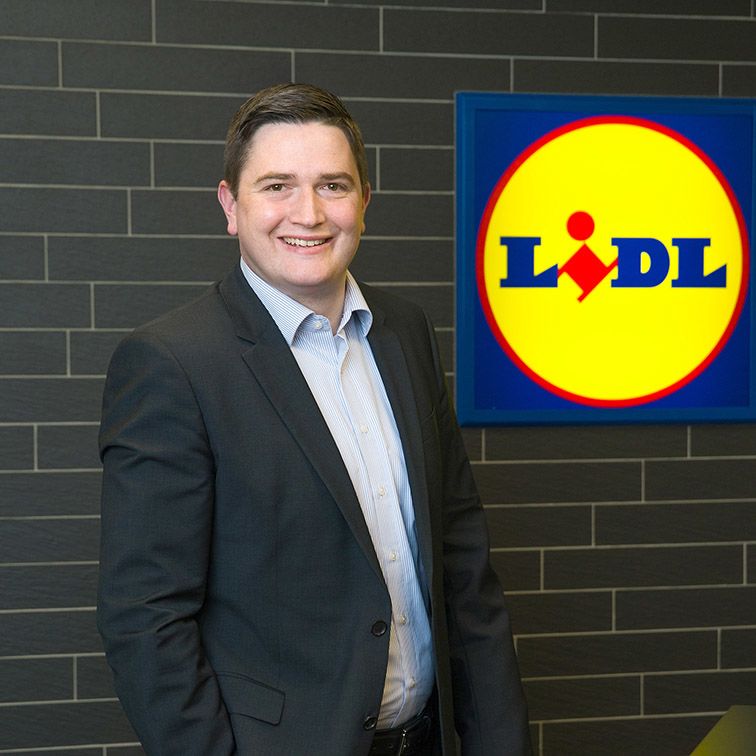 20.  Christian Hartnagel
UK chief executive, Lidl
Last year: 20
Under Christian Hartnagel's leadership, Lidl has continued to go from strength to strength this year.
During the crucial Christmas trading period, the discount supermarket chain delivered a total sales increase of 8% in the six weeks to December 30, compared with the same period the previous year. 
Much of this success was driven by a surge in sales of Lidl's Deluxe products, which achieved a 33% uptick year on year. Lidl said the growth of its top-tier products pulled £58m of spend away from retailers such as Marks & Spencer, Waitrose and the big four during the festive season.
That triumph came at a time when many of the more mainstream grocers were reporting "cautious" consumers over the Christmas period.
Lidl has also opened a brand-new 624,300 sq ft distribution centre in Doncaster this year, bringing 400 new jobs to the city.
And that is only the start. Hartnagel has said that Lidl plans to invest almost £1.5bn in the UK during the next two years.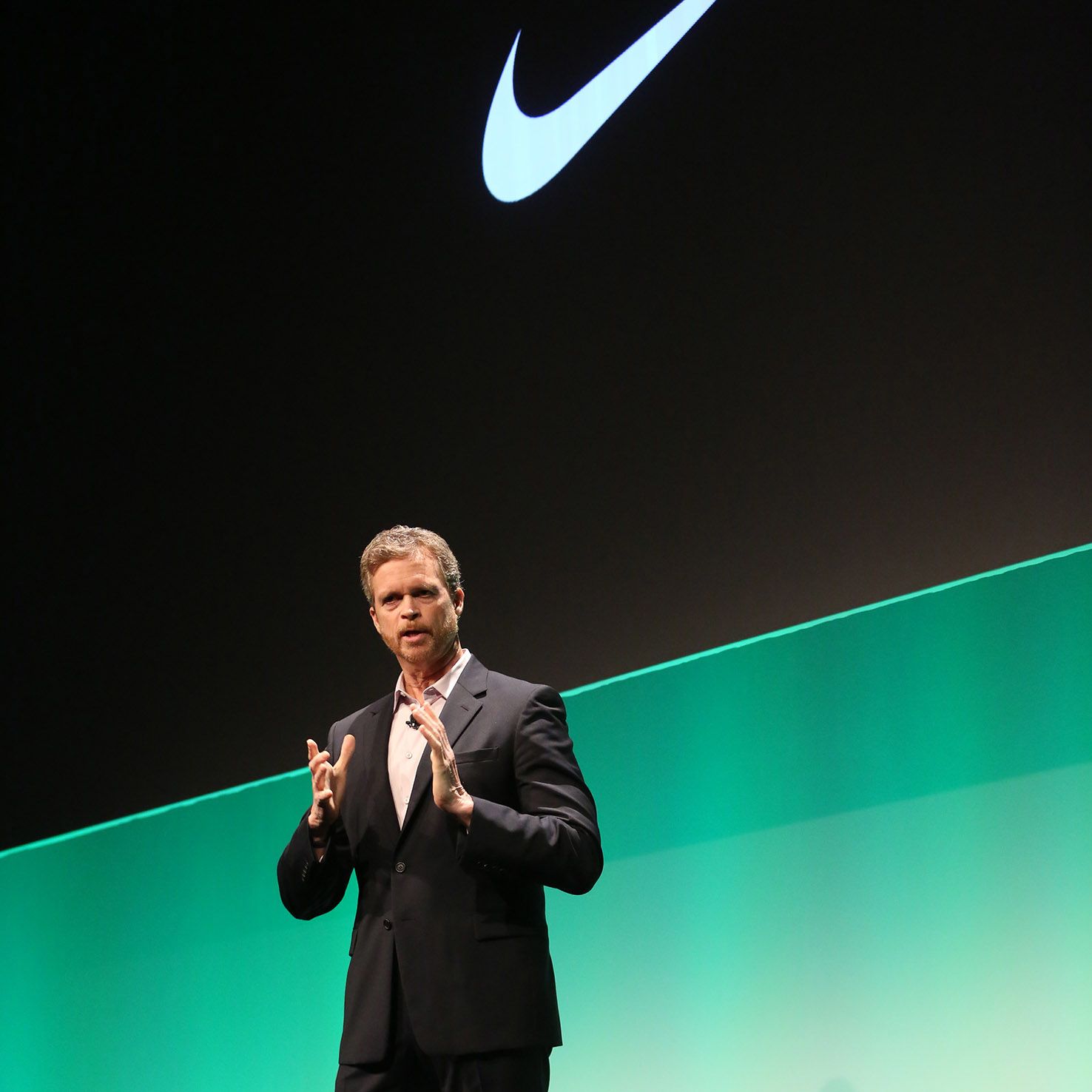 21.  Mark Parker
Chief executive, Nike
NEW ENTRY 
It's evidence of the changing retail landscape and power shift to brands that Nike chief executive Mark Parker takes his inaugural position within the top 30.
The sportswear titan reported a 5% boost in group revenues to $34.5bn (£27.1bn) in its 2018 financial year, bolstered by a 12% jump in sales in its direct to consumer (D2C) arm to $10.4bn (£8.2bn). The brand's D2C sales rise was driven by a 25% jump in online sales, alongside a 4% uplift in like-for-likes.
Parker has spearheaded Nike's focus on driving digital innovations across its burgeoning D2C arm, and the brand has now become a poster child for making D2C an important retail channel. Putting the customer at the heart of its strategy, Nike's recent D2C activity includes its New York House of Innovation, which offers shoppers using the brand's app a variety of perks, including free shipping and access to limited-edition clothing items, in exchange for their data.
He has also been instrumental in the brand's shift in focus to target approximately 40 of Nike's 30,000 international retail partners to develop dedicated Nike spaces in their stores, aimed at delivering a more cohesive brand experience.
Recently named Retailer of the Year by World Retail Congress for sustaining customer relationships "while evolving and remaining relevant", Nike offers a path that other retailers are likely to feel is worth following.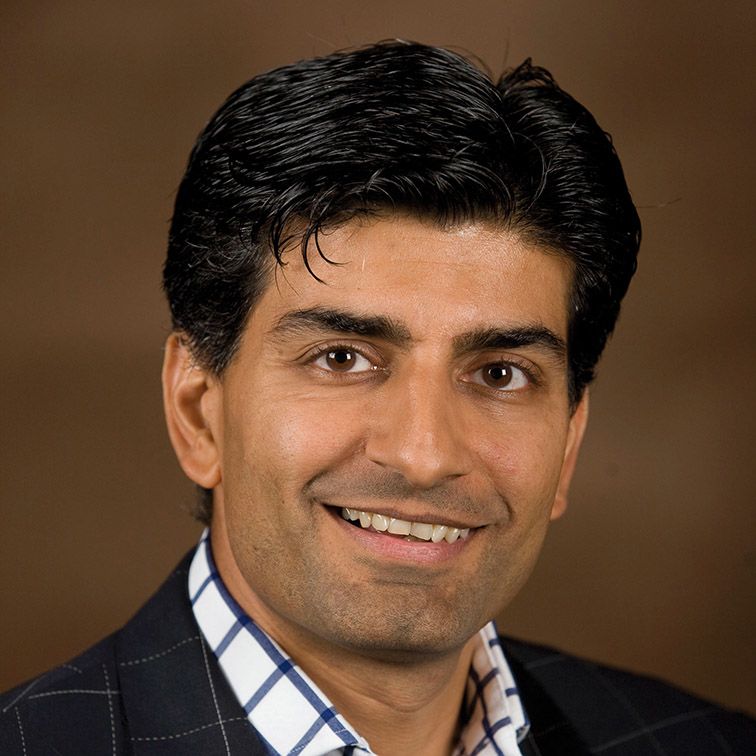 22.  Simon Arora
Chief executive, B&M
Last year: 22
Chief executive of general merchandise titan B&M Simon Arora has publicly stated he's confident that the retailer "is well positioned to deliver further strong progress in the current year and beyond".
Often viewed as the golden goose of the value retail sector, B&M has had a busy year in its pursuit of becoming a pan-European discount business. The retailer snapped up French discount chain Babou and its 90-plus stores in October 2018, adding to its stable of German business Jawoll and UK cut-price food chain Heron Foods.
Driven by its rapid expansion programme, in May B&M posted a 10.3% jump in pre-tax profits to £249.4m for the 12 months to March 30, 2019.
Looking ahead, B&M said the group had made a "pleasing start" to its current financial year, with like-for-like sales in its core UK fascia registering "mid-single-digit" growth to date.
As a skilled operator with admirable ambitions, Arora will be looking to maintain this momentum over the coming year.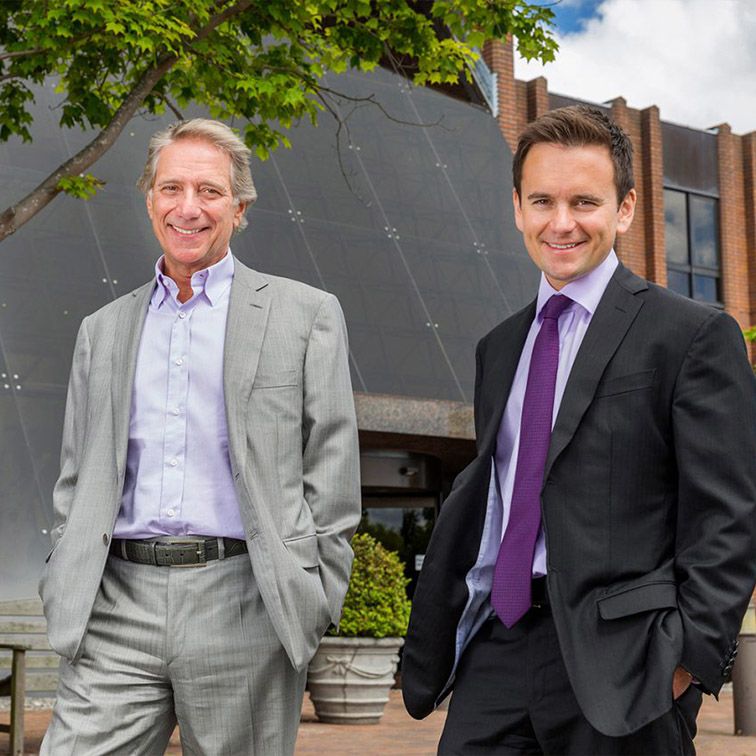 23.  Sir Malcolm Walker and Richard Walker
Chief executives, Iceland
Last year: 29 (Malcolm Walker)
The past year has been a mixed bag for Sir Malcolm Walker and Richard Walker, the father and son team behind frozen supermarket chain Iceland and fast-growing stablemate Food Warehouse.
In the year to March 29, 2019, Iceland reported a 2.2% total sales increase to £3.08bn, with profits down 8.7% on the previous year to £140.1m.
However, the grocer has made a big splash by putting green issues at the top of its agenda. Following the viral success of its 'Rang-Tan' Christmas advert, which was banned from airing on TV by the Advertising Standards Authority, Iceland has taken the lead on sustainability issues, such as the use of palm oil in its own-brand products.
Richard Walker was also shortlisted for the 2019 Retail Activist Award for his work in tackling plastic pollution – in January, Iceland pledged to eliminate plastic packaging from all own-label products by 2023.  
But it's not been all plain sailing. The retailer was recently accused by HM Revenue & Customs of breaking minimum wage rules over a staff Christmas savings scheme and faces a £21m bill.
As the Walkers fight the case (referred to as "madness" by Sir Malcolm), the coming year will also see them fight to take a greater share of the grocery market.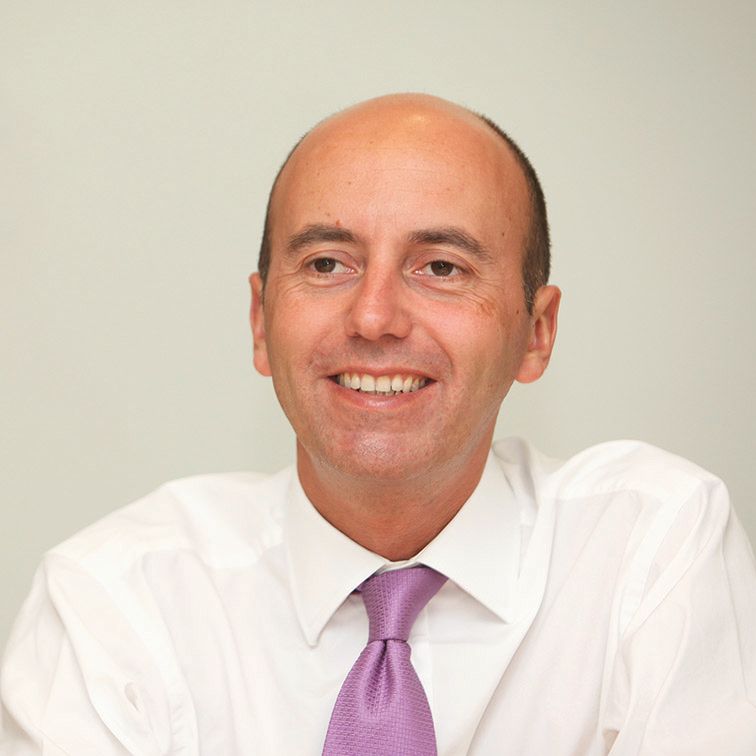 24.  Luke Jensen
Chief executive, Ocado Solutions
Last year: 78
Our highest riser – up 54 places on 2018's list – Ocado Solutions boss Luke Jensen has been one of the main forces behind the company's impressive recruitment of grocery partners over the past year. 
In March 2019, Jensen added Australian grocery giant Coles to its list of food retail partners, alongside existing collaborators Kroger in the US, Canadian operator Sobeys and French supermarket chain Casino.
A former group development director at Sainsbury's, Jensen is also relentlessly looking for ways to further enhance Ocado's tech credentials.
In May 2019, Ocado invested in Karakuri, taking an 18% stake in the robotics start-up, which automates the assembly of ready-to-eat meals. The grocer said the deal would help provide Ocado Solutions partners with "innovative answers to the challenges of building a strong and profitable food delivery business".
With Ocado's technology division widely seen as the growth engine and future of the group, Jensen is becoming increasingly important not just to the business, but to the success of many grocers' online forays globally.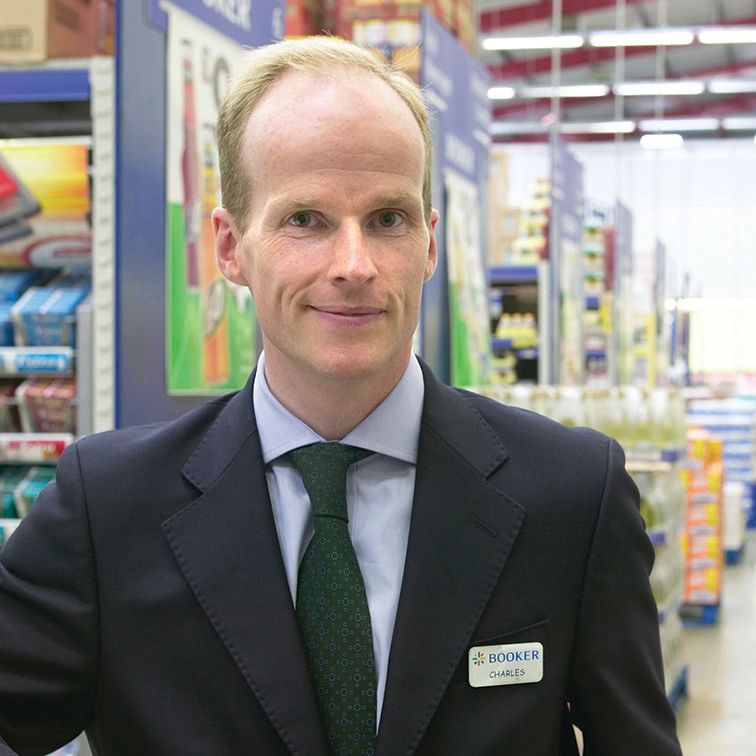 25.  Charles Wilson
UK chief executive, Booker
Last year: 14
The man affectionately known in the industry as "Two Brains" has been a crucial cog in Tesco's recent revival as the boss of its Booker wholesale business.
Charles Wilson was named chief executive of the grocery giant's UK and Ireland business in February 2018. Having taken a brief leave of absence, he's now back in the hot seat at the Booker division – a business he transformed so impressively in his time at the top – and has been central to the 'Joining Forces' plan to integrate the two businesses.
Tesco now offers 'bulk-buy' Booker products in more than 70 of its larger stores, and the combined buying power of the two businesses has allowed it to launch discount chain Jack's.
Amid these developments, Wilson has grown the core Booker business and like-for-like sales jumped 11.1% in the year to February 23.
With Booker being a smaller role for Wilson, he moves down 11 places on last year's list. However, given Tesco is turning its attention to unlocking "untapped value opportunities" and Wilson is likely to be involved in this, growth over the next year could see Wilson take back his position among the top 20.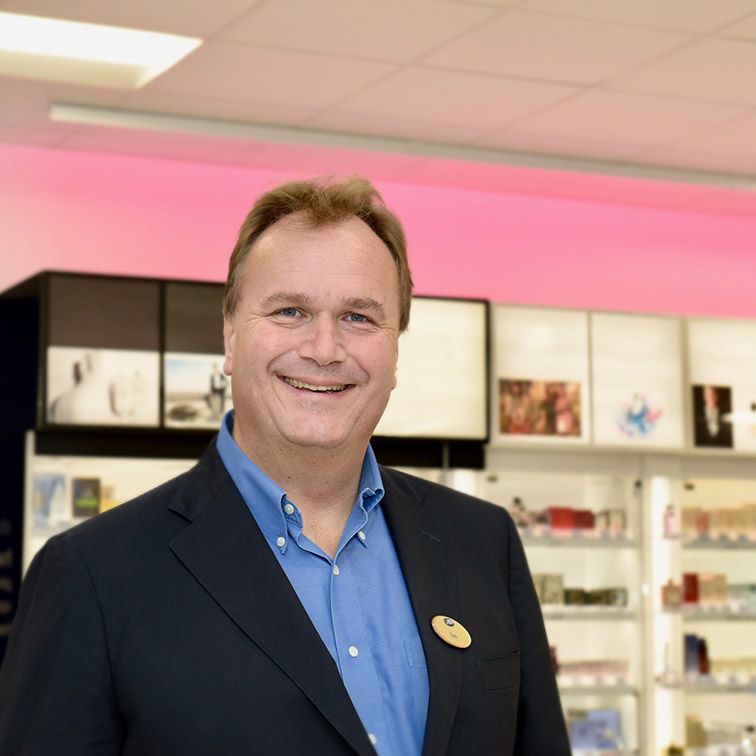 26.  Seb James
Chief executive, Boots
Last year: 19
Boots UK boss Seb James has wasted no time in making changes at the leading health and beauty retailer in a bid to reinvigorate its sluggish performance.
Since taking the helm, James has spearheaded the roll-out of a beauty hall concept, launched makeovers of 24 key stores and coaxed cult beauty brands – including the sought-after Fenty Beauty by Rihanna – to take space on Boots' shelves.
After a long run of Boots innovating little and saying less, James' tactics – and candidness about the work the retailer needs to do to get back on track – are a breath of fresh air.
Due to consecutive quarters of slow sales, at the end of last year Walgreens Boots Alliance unveiled plans to cut costs across the group to the tune of £800m over the next three years. The retailer is about to embark on a store closure programme, which could affect as many as 200 branches.
Following a 20% slide in full-year pre-tax profits in May 2019, James has his work cut out for him if he's to turn around the health and beauty retailer.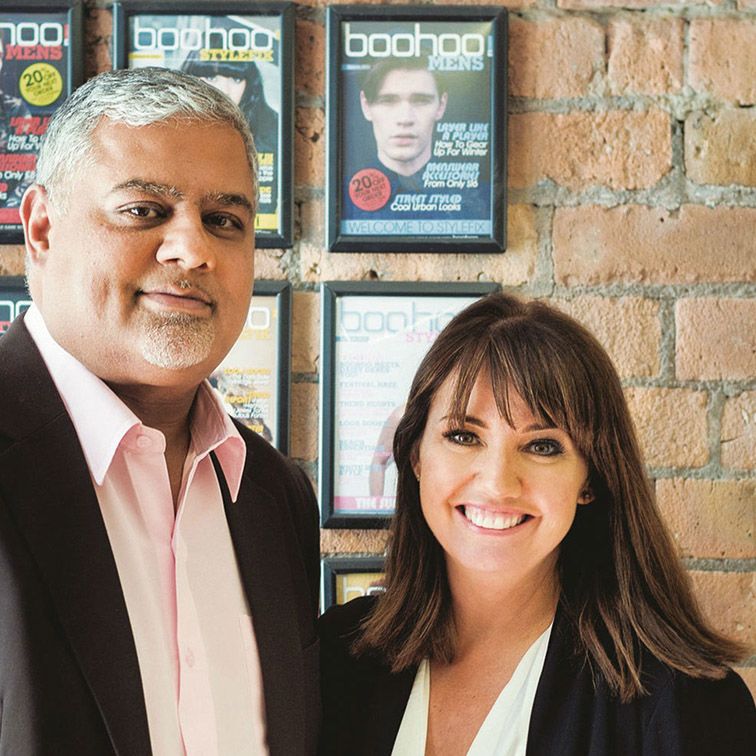 27.  Mahmud Kamani and Carol Kane
Founders, Boohoo
Last year: 31
Edging up the list, online fashion giant Boohoo.com's founders, Mahmud Kamani and Carol Kane, share their position in 27th place.
The pair – who founded the etailer back in 2006 – have moulded Boohoo into a business that leads in the fashion stakes. Despite it being a difficult time for UK retail, Boohoo's group pre-tax profits soared 38% to £59.9m in the 52 weeks to February 28, 2019.
A powerhouse duo, Kamani and Kane stepped down last year from their role as joint chief executives of the fashion group – which also owns Pretty Little Thing, BoohooMan, Nasty Gal and MissPap – to focus on new board roles.
Kane now holds the position of executive director, in charge of the "vision for the group's creativity and multi-brand strategy", while Kamani is group executive chair. His responsibilities have shifted "away from the day-to-day running" of the business to overseeing "the long-term strategic direction".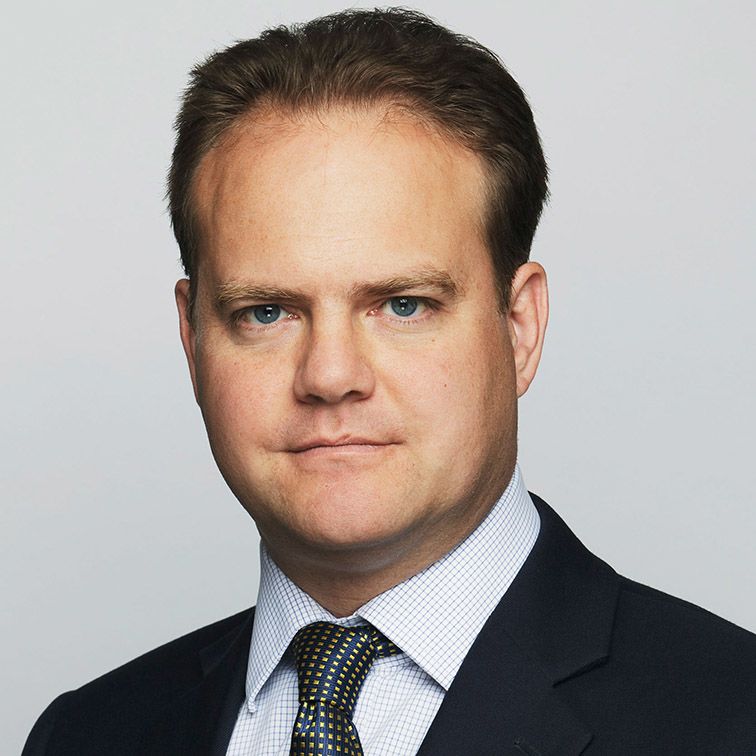 28.  Rob Collins
Managing director, Waitrose
Last year: 36
It's been a mixed year for Rob Collins and Waitrose.
While Waitrose has maintained a 5.1% market share in the competitive grocery sector, and taken a high-profile stand in the ongoing war on plastic, it is also losing its commercial partnership with Ocado.
Not to be deterred, Collins has come out fighting. Waitrose is investing heavily in its own digital offering – waitrose.com – which has already started to deliver impressive results.
Waitrose.com grew 14% in the year to January 26, 2019 – "well ahead of the market", according to the grocer. Collins is banking on the quality of Waitrose products and hoping that will convince Ocado customers to jump ship when the deal expires in September 2019. A new tie-up with ecommerce platform TDP could go some way to help.
Keen to keep the momentum going, Collins has expressed his frustration with the "ongoing impasse" around Brexit and recently announced that Waitrose is piloting a packaging-free concept store, where consumers fill their own containers with rice, pasta and cereals, and can help themselves to frozen fruit 'pick and mix'.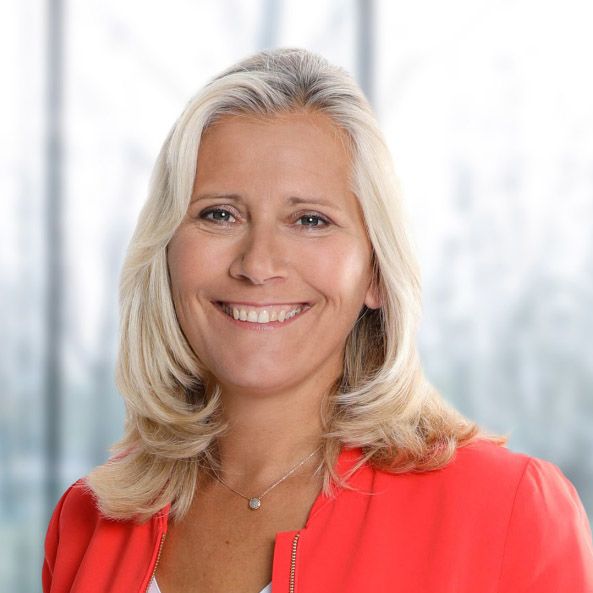 29. Véronique Laury
Chief executive, Kingfisher
Last year: 11
Departing Kingfisher chief executive Véronique Laury has spent the past three years executing her turnaround plan for the home and DIY retailer.
One Kingfisher, a five-year transformation strategy, is built around three central pillars – creating unified product ranges, enhancing digital capabilities and establishing operational efficiencies – and is intended to add £500m a year to profits.
The plan has yet to yield real results, although Laury – the fifth woman to ever lead a FTSE 100 company – has maintained that "strategic progress is being made".
In May, Kingfisher posted a 1.7% rise in group sales to £2.8bn in the quarter to April, and Laury announced that new ranges were underway alongside a global marketing campaign and the pilot of a new convenience store concept.
Down 18 places on 2018's ranking, Laury has faced some tough critics during her tenure as boss. Now with Carrefour China boss Thierry Garnier preparing to take over the reins and "build an even stronger business", it will be interesting to see how Laury's strategy translates under his management.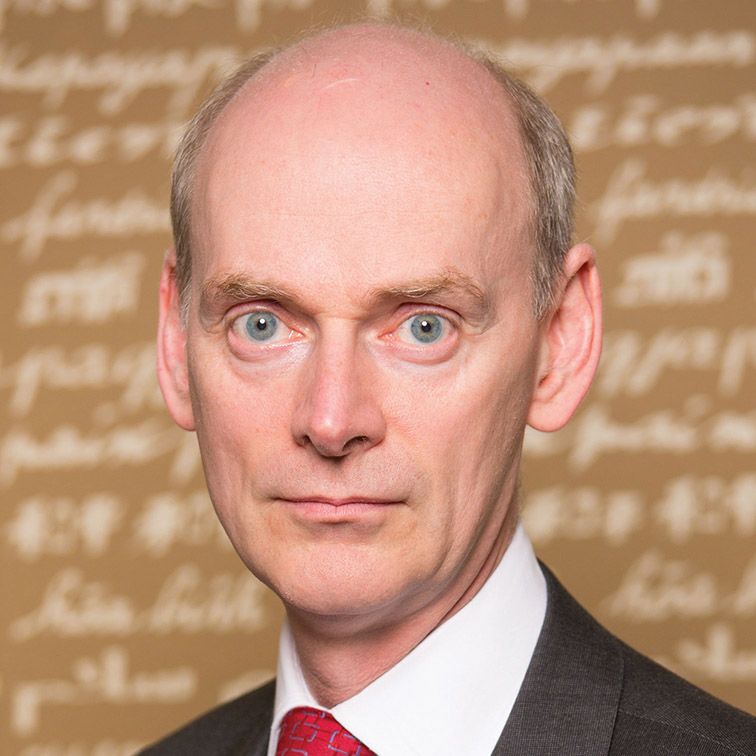 30. Richard Pennycook
Chair, Fenwick and the British Retail Consortium
Last year: 30
As chair of both the British Retail Consortium (BRC) and family-owned department-store business Fenwick, Richard Pennycook has had a busy year.
In his role at Fenwick, which he took up in 2017, Pennycook is tasked with leading the first external board in the store's history. He has been driving an extensive professionalisation project and has helped the department store chain move online for the first time in its history. And he's managed those developments all while steering the retailer through a period of turbulent transition.
Meanwhile, the BRC has been making its voice heard. As chair of the trade association for an industry in flux, Pennycook has been vocal on issues such as Brexit, business rates and retail employment. 
Alongside BRC chief executive Helen Dickinson, Pennycook is also helping to promote the trade body's new initiative Rethink Retail, a programme designed to encourage more young people to take up roles in the industry.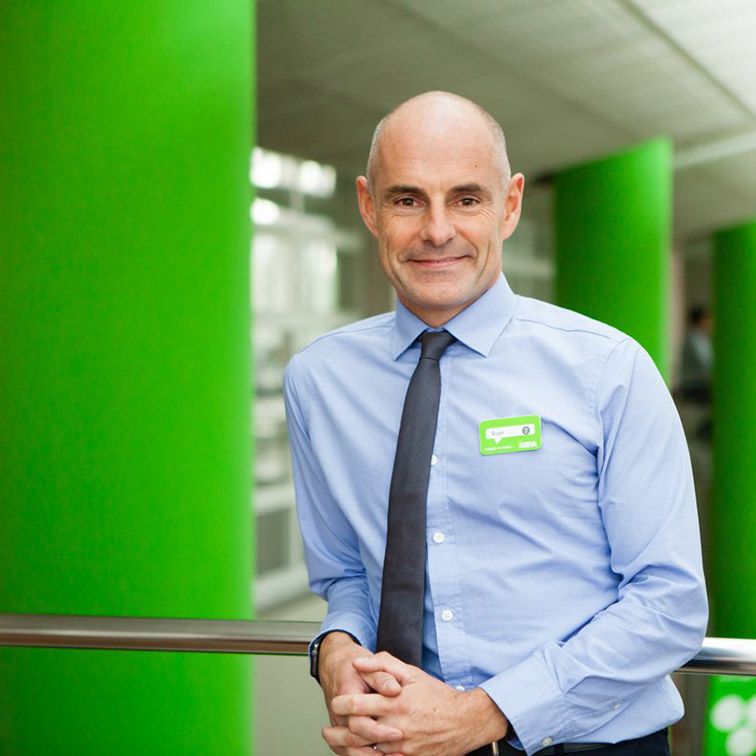 31. Roger Burnley
Chief executive, Asda
Last year: 32
Asda's failed merger with supermarket rival Sainsbury's has overshadowed what has otherwise been a solid year in its ongoing recovery.
Boss Roger Burnley, himself a former Sainsbury's executive, had steered the supermarket giant to seven consecutive quarters of growth prior to the 1.1% like-for-like sales decline it suffered in the first three months of 2019.
Over the past year, Burnley has focused his efforts on improving customer service, sharpening up availability, driving own-label sales and lowering prices. Asda revealed in May that it would invest a further £80m in cutting prices over the remainder of this year as it bids to narrow the differential to discount rivals Aldi and Lidl.
Despite Burnley's progress, uncertainty continues to hang over Asda's future after owner Walmart revealed it was mulling a move to float the business. That decision lies with Walmart International supremo Judith McKenna.
Burnley will need to draw on his experience and people skills in the coming year to continue pushing Asda in the right direction.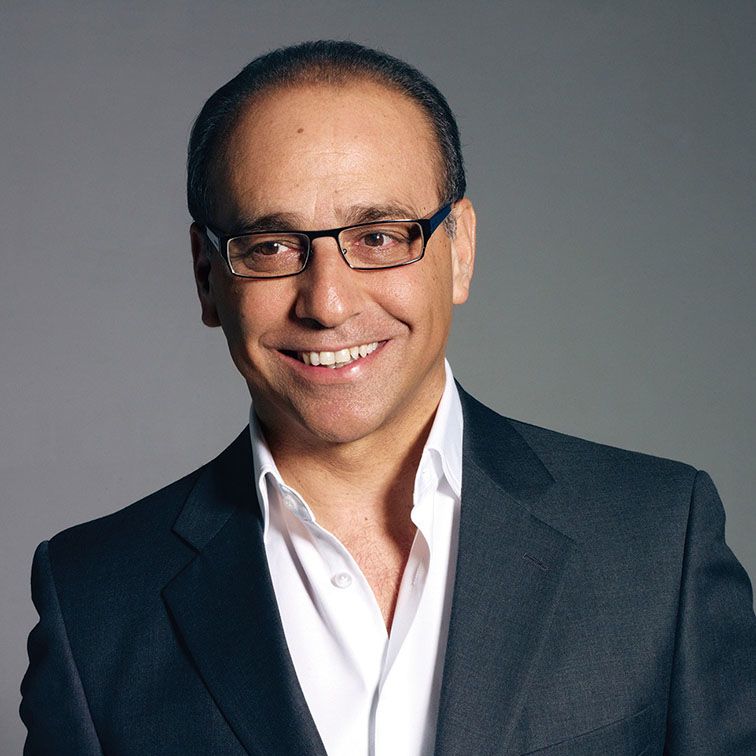 32. Theo Paphitis
Founder, Theo Paphitis Retail Group
Last year: 35
As boss of the Theo Paphitis Retail Group (TPRG) – comprising stationery chain Ryman, general merchandise retailer Robert Dyas and lingerie business Boux Avenue – serial entrepreneur Theo Paphitis has spent the past year making his voice heard on issues he believes to be straitjacketing the sector's growth.
And that extends to the way in which he has contextualised results for his own business.
The group reported a like-for-like sales increase of 3.6% in the six weeks to December 24, 2019, but this growth was spearheaded by ecommerce with online sales jumping 27.4%. In contrast, like-for-like store sales dropped 1.1%.
Looking past declining store sales, Paphitis has achieved marked business successes in the past year, such as improving Boux Avenue's gender pay gap. He has also encouraged the success of small businesses, many of which are customers of Ryman, through his #SBS Small Business Sunday social media initiative.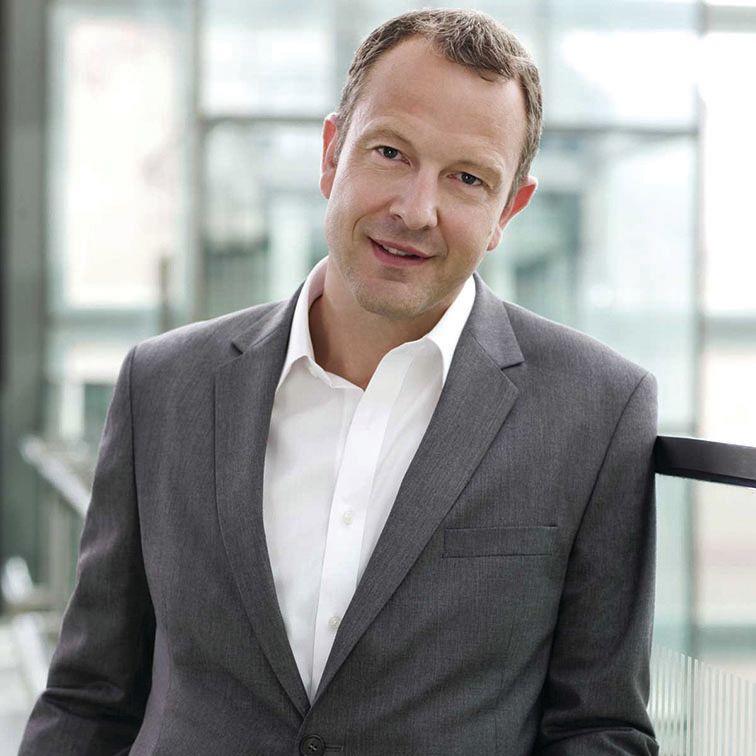 33. Jason Tarry
UK chief executive, Tesco
NEW ENTRY
With Tesco on a growth trajectory, UK chief executive Jason Tarry has been driving forward his strategy to "better meet the needs of our customer" as part of the wider business' four-year turnaround.
Implementing this strategy hasn't been without its challenges. In January, Tesco launched a fresh consultation on jobs that would affect some 9,000 employees in an "effort to build a simpler, more sustainable business". Now, with this restructuring of the grocer's head office and store staff underway, Tarry's turnaround is almost complete.
The grocer reported that UK and Ireland like-for-like sales increased 1.7% in 2018/19, which marked a third consecutive full year of like-for-like growth, while UK retail sales advanced 14.9% to £51.6bn.
Tarry's business has also remained the clear market leader. Tesco's UK grocery market share stood at 27.3% in the 12 weeks to May 29, 2019, according to Kantar. That was well ahead of Sainsbury's and Asda, both at 15.2%, and Aldi and Lidl with a combined market share of 13.8%.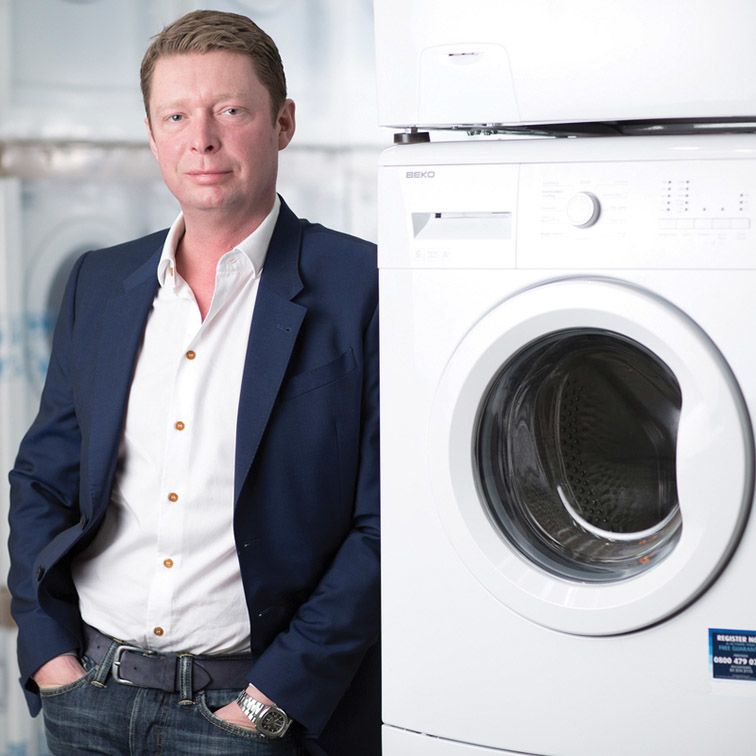 34. John Roberts
Founder and chief executive, AO.com
RE-ENTRY
John Roberts is back in the driving seat as chief executive at AO.com after handing over the reins to Steve Caunce more than two years ago.
Roberts came back in January to execute his strategy and "get stuck in again", and the entrepreneur has begun to disrupt the status quo at the online appliance retailer.
In March he said that AO would be turning off TV advertising, and in April he revealed AO's "genuinely disruptive" rental scheme – enabling customers to lease white goods for as little as £2 a week.
Roberts is also helping lead the new AO Innovation Lab, which seeks start-ups to participate in a 10-week programme with the retailer.
His strategy already appears to be working and AO expects revenues to rise by 13% to approximately £900m for the 12 months to March 31. For Roberts, this growth is only the start and he's "excited by the scale of value creation that lies ahead".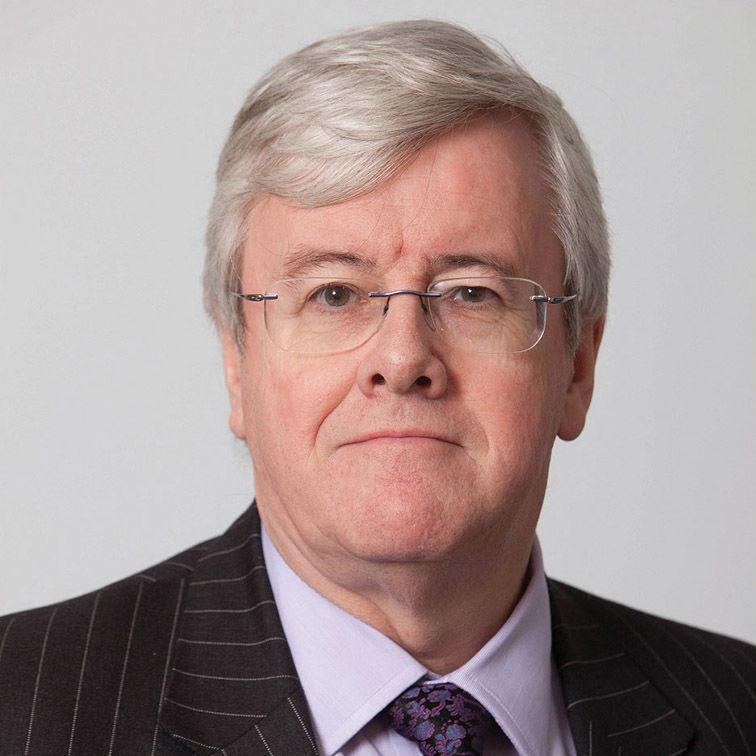 35. John Allan
Chair, Tesco
Last year: 42
As can be attested by Dave Lewis' number one ranking in this list, Tesco has had a strong year.
While much of the recent turnaround at Britain's largest retailer can be placed at Lewis' feet, Tesco chair Allan must take some of the plaudits, too.
Since joining the grocer in the dark days of early 2015, the former Dixons Carphone chair has helped spearhead the retailer's remarkable turnaround.
Away from Tesco, Allan has been a strong voice for the sector. As president of the Confederation of British Industry, he has been strident in his recent criticisms of business rates as a "broken system", which he believes has led to many of the high street failures that have blighted the sector.
Allan has also been scathing about the ongoing uncertainty around Brexit, asserting that it "is costing the UK economy".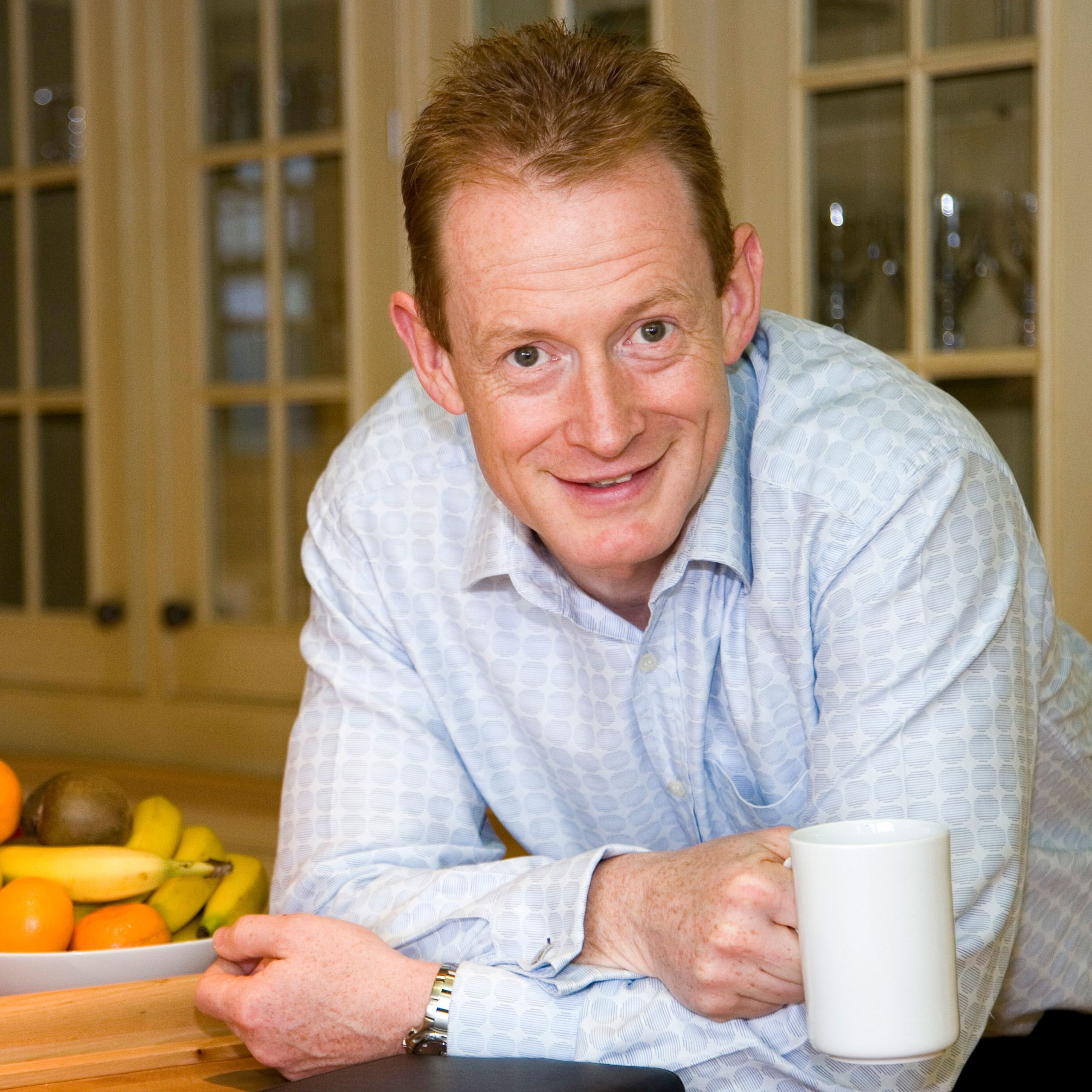 36. Andy Bond
Chief executive, Pepkor Europe
Last year: 40
As chief executive of the European parent of discount chains Poundland and Pep&Co, and former chief executive of Asda, Andy Bond is an expert at leading businesses with a strong value proposition.
Having joined the business in 2016, Bond's role has evolved to become more strategic, and he has overseen solid recent growth at the group.
In its latest financial results, Pepkor generated sales of €1.7bn (£1.5bn) in the half-year to March 31, 2019 – a rise of 14.2% year on year – while Poundland's revenues advanced 1.6% to €920m (£815m) over the same period. Poundland opened 20 new UK stores over the half-year, and relocated five to bigger premises, bringing its portfolio to 875.
Bond said the results reflected Pepkor's "market-leading positions within a core discount segment" and highlighted the group's focus on European expansion as part of its long-term strategy.
Bond is a force to be reckoned with in retail. Missguided founder Nitin Passi agrees, having recently hired Bond as a strategic adviser.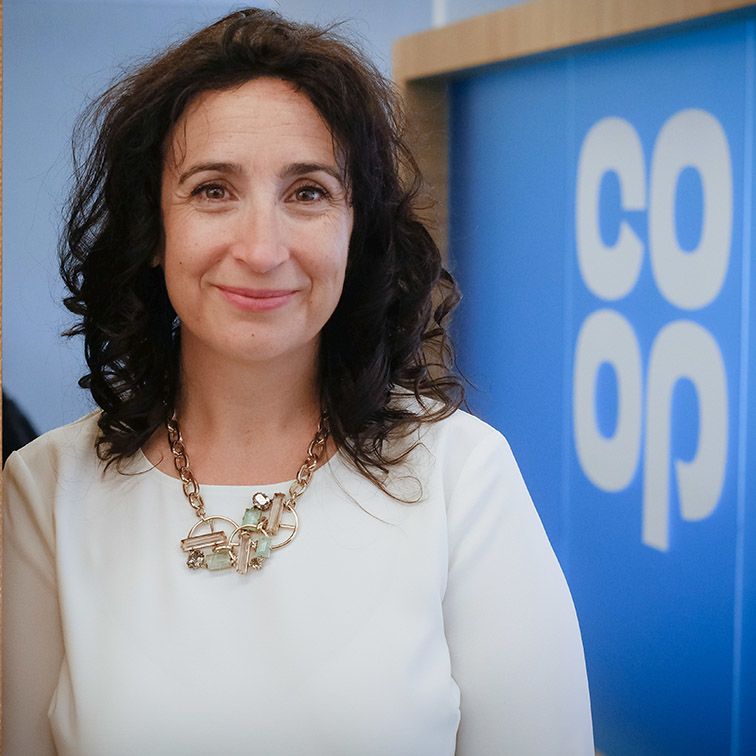 37. Jo Whitfield
Chief executive, Co-op Food
Last year: 44
Rising seven places in the Retail 100 ranks, Co-op Food chief executive Jo Whitfield has quietly gone about building the convenience store business into one of grocery's great success stories this past year. 
Food revenues rose 4.4%, marking a fifth consecutive year of growth and the fastest in seven years.
The Co-op's food division reflects the growth of the wider group. Posting its results for the 52 weeks to January 5, 2019, the Co-op reported an "excellent year" for food and "the best growth in seven years" with underlying operating profit up 12% to £204m.
Under Whitfield's leadership, the grocer – which only returned to profit in 2017 – has performed consistently well, and exciting times lie ahead. The Co-op recently announced a deal with Superdrug to supply its own-brand food-to-go products as part of the health and beauty chain's meal deals.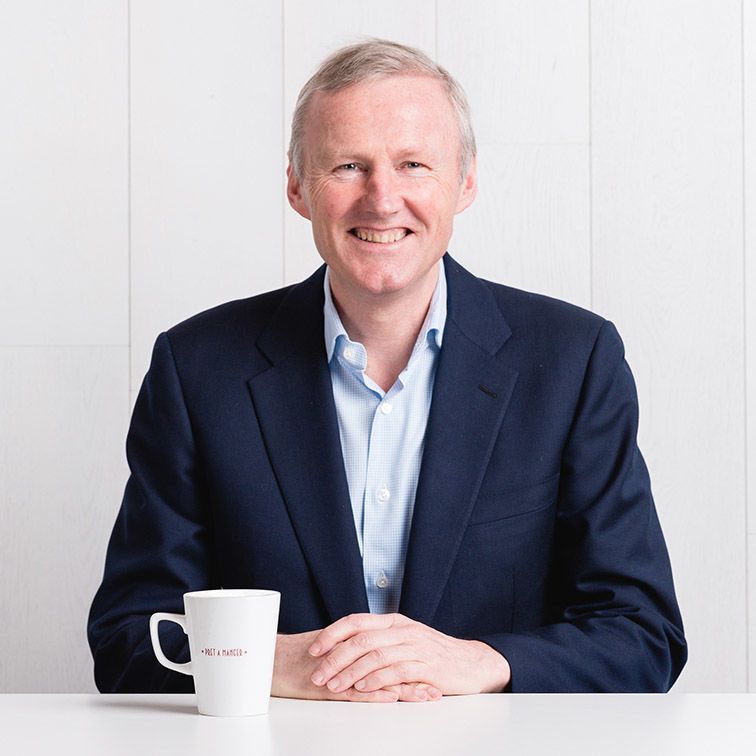 38. Clive Schlee
Chief executive, Pret a Manger
NEW ENTRY
As the borders between grocery and food on the go increasingly blur, Clive Schlee is at the forefront of change, and it's this shift that sees the Pret a Manger boss make his inaugural entry in the Retail 100.
With 25 years' experience in the retail food business, Schlee has built the sandwich chain into one of the biggest players in food-for-now, and Pret is gradually eating away at grocery's market share.
And Pret's dominance in the market is set to intensify following its recent acquisition of food retailer rival Eat.
Announced in May, the deal will see Pret turn some 94 Eat locations into Veggie Prets, adding to its 400-store UK portfolio and helping to ensure that Pret delivers on customer demand – a key priority for Schlee.
Food labelling is also a key focus. Speaking in May following the inquest into Natasha Ednan-Laperouse's death after an allergic reaction to a Pret sandwich, Schlee said he was determined to create a "legacy of change" by improving labelling to give customers the right information.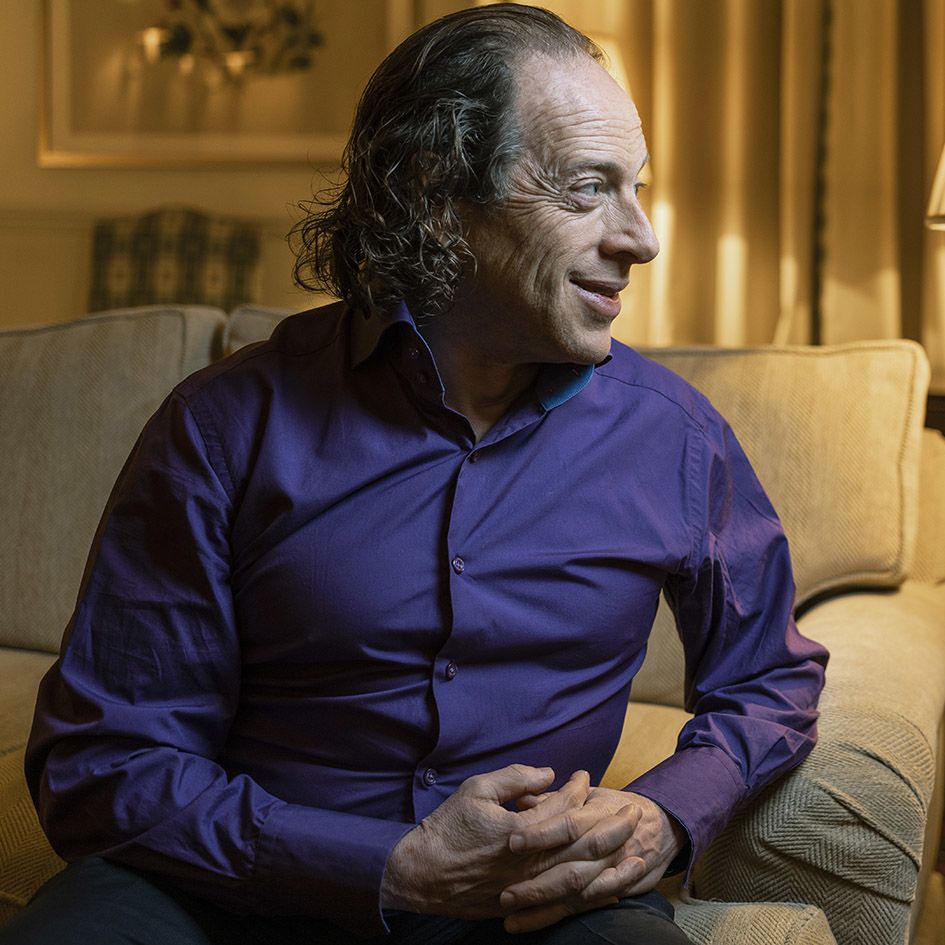 39. Julian Richer
Founder, Richer Sounds
NEW ENTRY
Julian Richer has spent this year furthering his reputation as a man of the people.
In May, the entrepreneur revealed he was gifting 60% of his hi-fi business, Richer Sounds, to his 531 staff and that each employee would be receiving a £1,000 bonus for every year worked for the retailer.
Richer's revolutionary staff approach was recognised at the Retail Week Awards 2019, where he received the Outstanding Contribution to Retail accolade.
Speaking to Retail Week, Richer asserted that for him retail is "all about the people" and argued: "You can't get your staff to give great customer service if they think you're just a greedy bastard."
And Richer's unique philosophy is feeding into other retailer's strategies.
Archie Norman appointed Richer as an adviser while at the helm of Asda and, with Richer's input, changed the grocer's culture significantly. Norman has since brought Richer on board to advise M&S, where Richer has supported him and chief executive Steve Rowe to drive employee engagement.
Credited by Norman as "one of the finest entrepreneurs we have", Richer's management style may be unorthodox but highlights a place for doing good in today's retail landscape.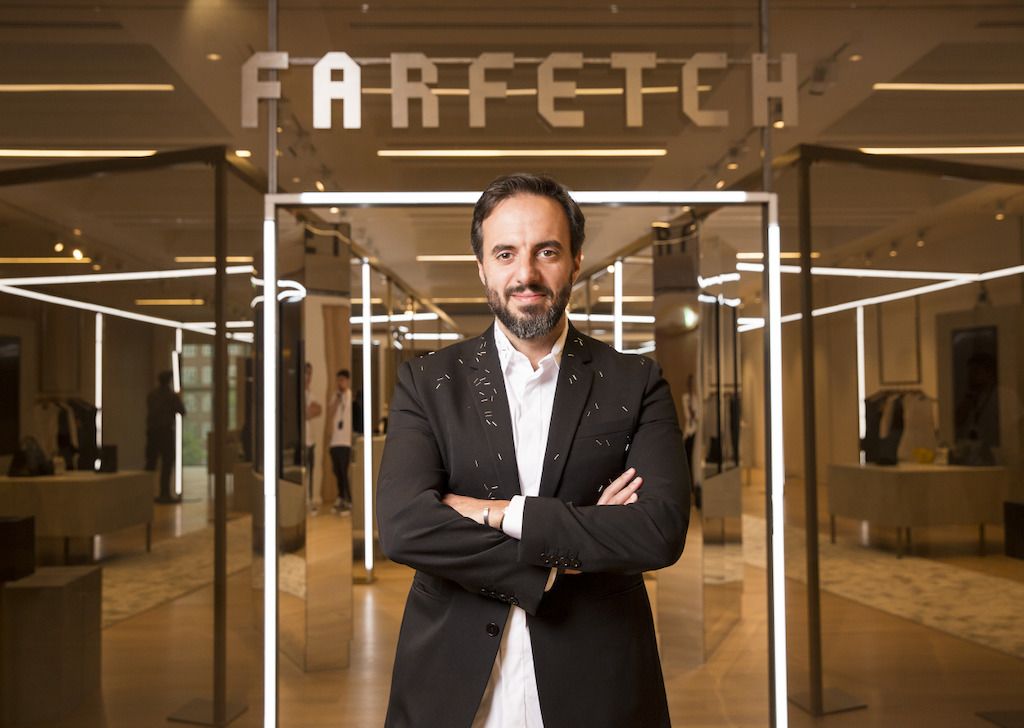 40. José Neves
Founder and chief executive, Farfetch
Last year: 66
Rising 26 places in the list, José Neves has had a "blockbuster" year at luxury fashion etailer Farfetch – a year in which the business floated with a valuation of $5.8bn (£4.6bn).
The chief executive reported soaring sales for the year to December 31, 2018, when the marketplace's gross merchandise value rose from $909.8m (£715.4m) in 2017 to $1.4bn (£1.1bn), and revenues climbed from $385.9m (£303.4m) to $602.3m (£473.5m).
Founded in 2007, Farfetch now connects 2.3 million consumers across 190 countries to 980 luxury sellers.
Entrepreneur Neves credits the business' success to building trust and loyalty with customers and retailers.
"Slowly, over the course of a decade, we built relationships by proving we weren't there to destroy luxury's heritage and its 'unspoken codes of conduct', but actually to protect them and enable this industry to thrive," he said.
He's also dedicated to making his company as environmentally friendly as possible. Farfetch has recently partnered on two new sustainability initiatives to help resell and reuse garments, and to tackle the issue at a wider industry level.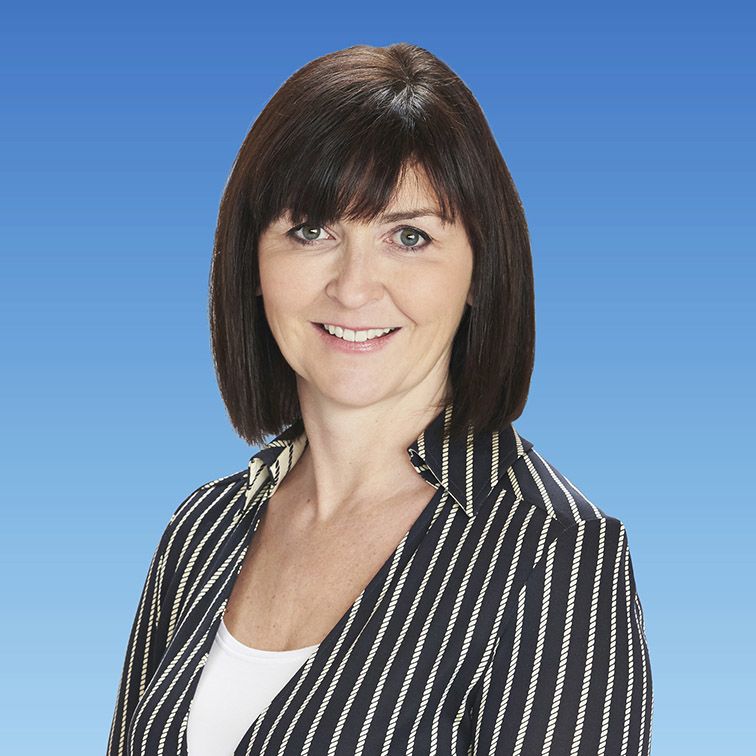 41. Judith McKenna
Chief executive, Walmart International
Last year: 59
Walmart International chief executive Judith McKenna is one of this year's highest risers, moving up 18 places, despite the collapse of her plan to combine its Asda business with Sainsbury's. The £13bn merger was blocked over fears the enlarged business could increase prices and reduce quality for British shoppers.
Although Walmart had hoped to reduce its exposure to the UK market – it's now considering an Asda IPO – McKenna, recently recognised as Woman of the Year by World Retail Congress, has driven the retail titan's wider international strategy in the right direction.
Walmart is scaling back in countries such as Brazil – where it sold an 80% stake in its operations in June 2018 – and increasing its presence in growth markets such as India, where it took a majority stake in ecommerce giant Flipkart. It has also penned partnerships with JD.com in China and Rakuten in Japan as it bids to accelerate sales in Asia.
With 26 markets, 6,000 stores and 800,000 workers in her charge, McKenna is a big player, not just in the UK but across the globe.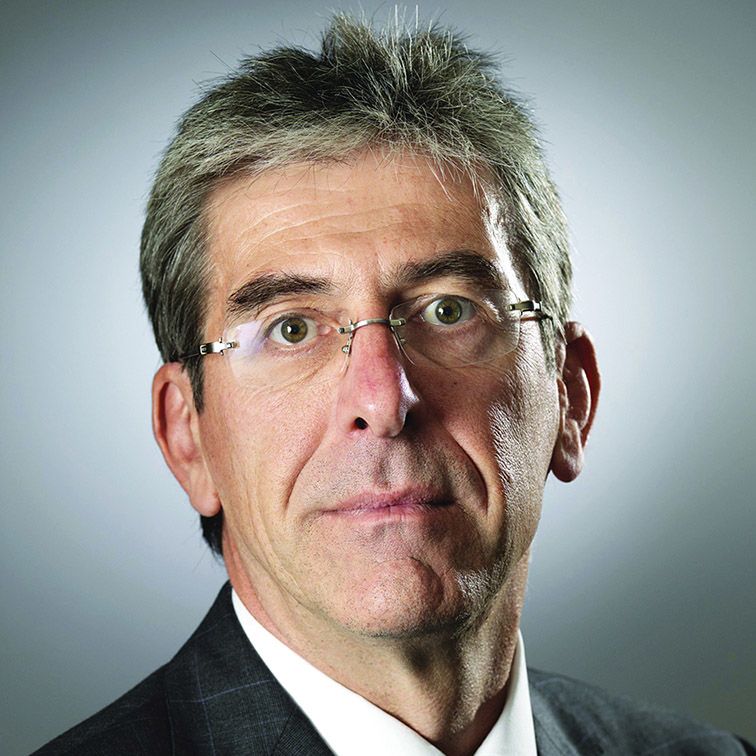 42. Michael Ward
Managing director, Harrods
Last year: 45
Long-time Harrods managing director Michael Ward has been at the helm of the department store for 14 years.
Having handed in his notice in early 2016, he reversed that decision as economic conditions began to bite. It's a sign of how crucial Ward has been to Harrods' success that its owner, the Qatar Investment Authority, wanted to keep him.
Since his decision to stay, he has been leading the £200m renovation of many of Harrods' most loved departments.
Its famous food hall now features a coffee roaster and a Vegetable Butchery, while a new beauty hall is also in the works. A new wellness clinic, featuring vitamin injections and a cryogenic chamber – ice-pack therapy to reduce inflammation and enhance blood flow – caters to Harrods' upmarket clientele.
On the tech side, the department store has unveiled a strategic partnership with Farfetch for its new ecommerce platform, launching in 2020.
Ward has managed to achieve all this while boosting profits by nearly 10% – so it's little wonder that his bosses didn't want to see him go.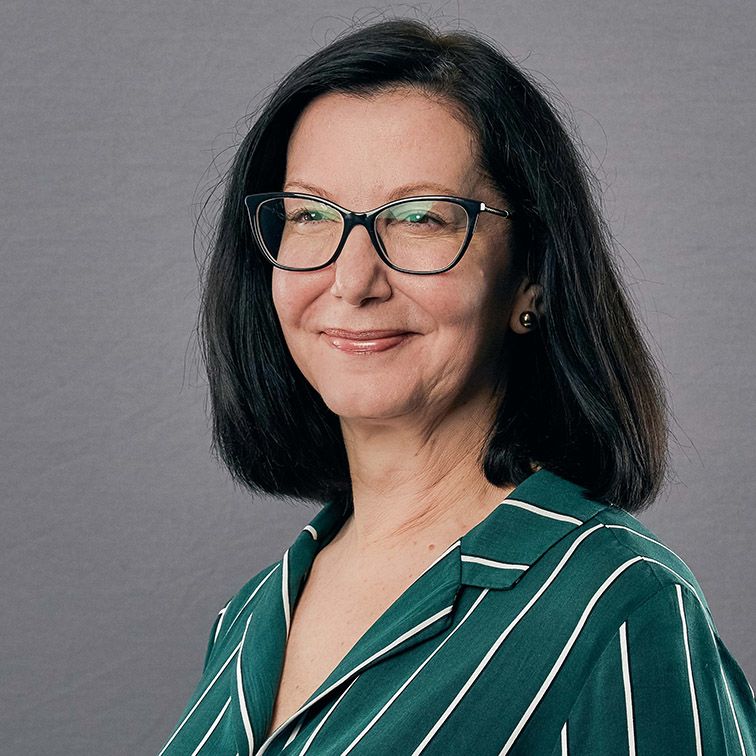 43. Toni Galli
Country manager, H&M
NEW ENTRY
Toni Galli took over the reins as H&M's UK country manager in August 2018, having previously been president of H&M Canada for a decade.
It's been a busy year for Galli as H&M grapples to adapt to the digital shift after reporting poor results globally. The fashion behemoth is focusing its investment on its tech capabilities, improving its multichannel connectivity and investing in visual search and fit prediction tools.
The UK is both a world leader in consumer ecommerce expectations and H&M's third biggest market, so Galli has her work cut out to ensure British customers are satisfied with the innovation coming out of its Swedish headquarters.
That task is in addition to her day job of keeping the retailer's 304-strong H&M-branded store estate at the top of its game, particularly as the retailer turns its attention to other categories, such as homeware, and new brands including outlet fascia Afound.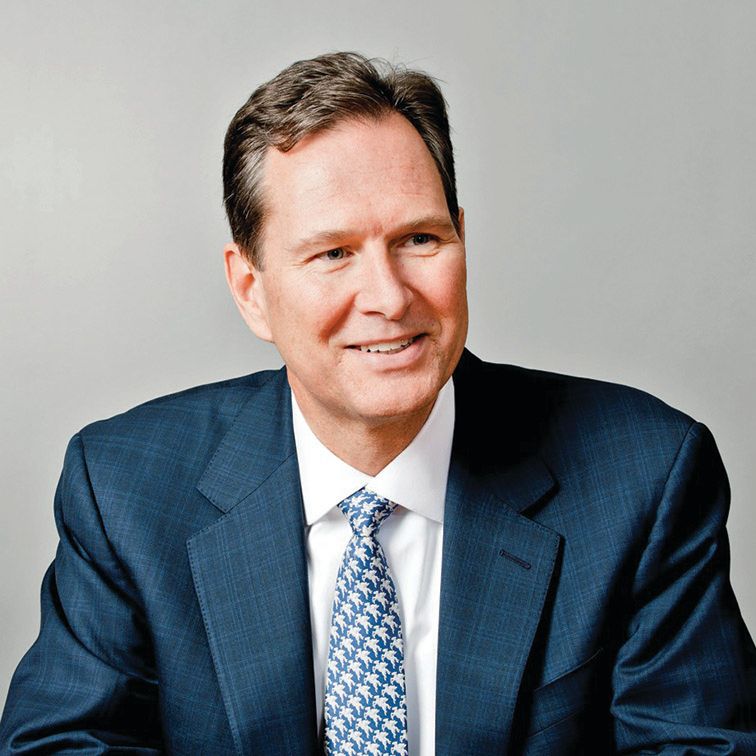 44. John Walden
Chair, Holland & Barrett and Majestic Wine 
RE-ENTRY
John Walden is one of the few chairs to make his way into the top 50. However, his entry this year represents the level of influence he now has over the health food and beauty retailer.
Walden first became involved in Holland & Barrett when it was snapped up by investment firm L1 Retail for £1.8bn in 2017, for which he acted as an advisor. At the time, L1 Retail said it was relying on "renowned retailer leaders and specialists" to drive the business' strategy, with Walden named among them.
Highly experienced in driving strategic agendas – having previously led the digital transformation of Argos-owner Home Retail Group as chief executive – Walden's influence and vision will help Holland & Barrett as it gears up for the next stage of growth.
While Walden has only been chair of the retailer since November, he played a significant role in bolstering the board in the months preceding, making several appointments from his previous wards Homebase and Argos, including Echo Lu, George Goley and Steve Carson.
Walden's expertise has also been sought out by Majestic Wine. The online wine retailer announced on June 13 that it had appointed Walden as chair-designate as it prepares to sell its core business to focus on Naked Wines.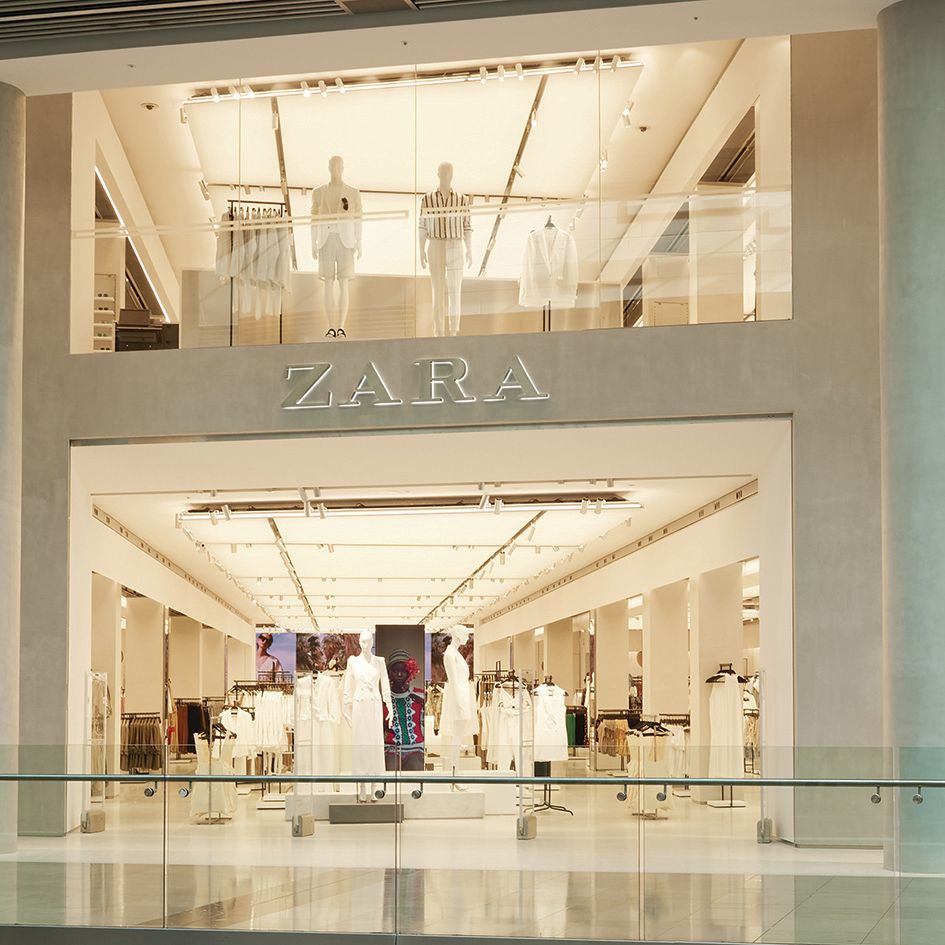 45. Max Nutz
UK and Ireland managing director, Inditex 
Last year: 53
The UK managing director of Zara's parent company, Max Nutz has been in the post for just over a year now, promoted to the top UK and Ireland job from within.
He is tasked with leading the fashion retailer's new tech-centric approach to its bricks-and-mortar estate, epitomised by projects such as its high-tech flagship in London's Westfield Stratford. The store is the first of its kind in the world and features a click-and-collect function serviced by in-store automated warehouses.
The strategy is being piloted in the UK because of its advanced ecommerce market.
With just 64 stores in the UK, Zara has been revolutionising the high street since it touched down here, and has left others in its tracks through strengths such as its vertically integrated model.
If Inditex's record first-quarter sales for 2019 are anything to go by – posting 5% year-on-year growth to €5.93bn (£5.28bn) in the three months to April 30 – Nutz will only further cement the retailer's reputation in the next year.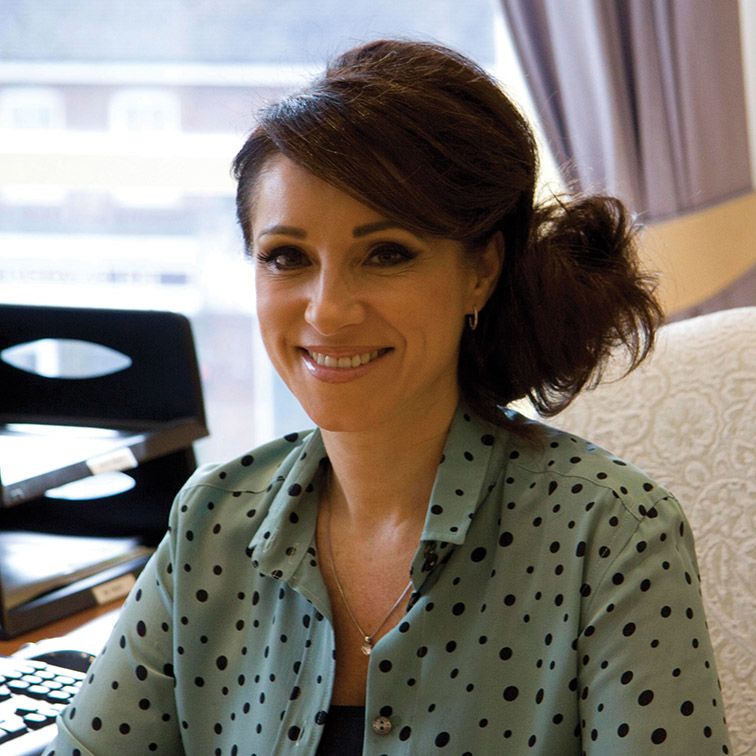 46. Jacqueline Gold
Chief executive, Ann Summers
Last year: 43
Over the past year, Jacqueline Gold has advocated for the retail industry to do more to help women pursue their career aspirations, setting an example for others to follow. At the 2019 Retail Week Awards, she won the inaugural Retail Activist title in recognition of her "tireless pursuit of equality and diversity in business".
When not advocating on behalf of women in business, Gold has been targeting growth for Ann Summers. Following "substantial investment" in a brand relaunch and technology and IT systems in 2018, Gold has recently made a series of high-profile appointments to support the lingerie retailer's development.
In March, she snapped up former House of Fraser director Maria Hollins to become joint managing director and enticed Game chief marketing officer Natalie Amosu to take up the same role at Ann Summers. Mark Gifford, previously chief financial officer of Game and House of Fraser, was appointed as a non-executive board member.
As she put these new hires to work, Gold said it was a "very exciting time at Ann Summers".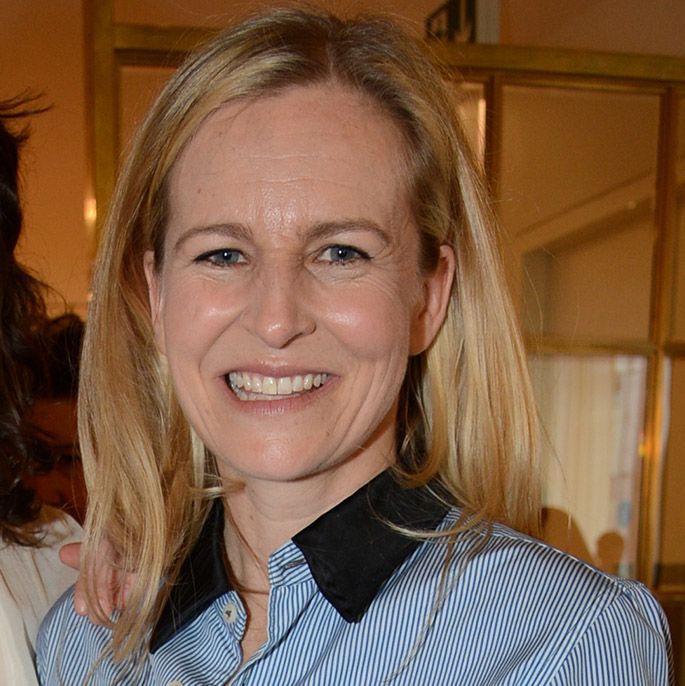 47. Alannah Weston
Chair, Selfridges Group
NEW ENTRY
Deputy chair Alannah Weston succeeded her father W Galen Weston as chair at the family-controlled Selfridges in May.
She is now focused on ensuring the business remains at the top of its game. The upmarket department store is still leading the pack in terms of financial performance, with sales jumping 11.5% last year. This has been supported by new developments such as its reworked streetwear-led menswear department, which drew much praise.
But Weston is also looking to combine profits with purpose at Selfridges. Nominated in the Retail Activist category at the 2019 Retail Week Awards, Weston has been campaigning on sustainability initiatives, including removing all single-use plastic bags and bottles from the store and Project Ocean, a global awareness campaign for marine conservation.
She has also spearheaded Selfridges' Buying Better Inspiring Change campaign, which commits to making 50% of the retailer's products better for people and the planet by 2022. What's more, she led Selfridges to become the first UK retailer to get rid of palm oil from its own-brand food products.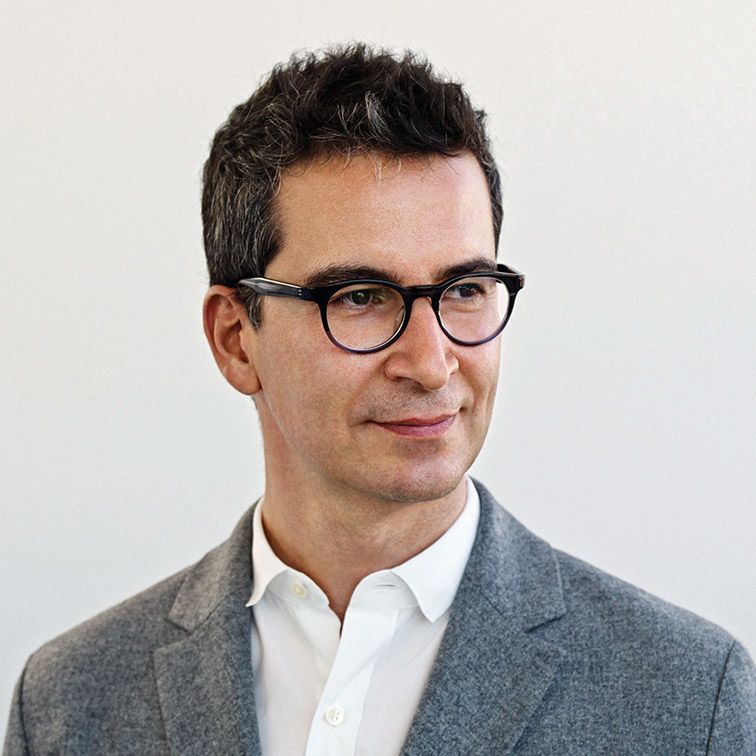 48. Federico Marchetti
Chair and chief executive, Yoox Net-a-Porter
Last year: 41
Chair and chief executive of Yoox Net-a-Porter (YNAP) Federico Marchetti has spent the past year promoting his core values for the business – innovation and education.
With the luxury fashion group's customer base standing at more than 3 million people and with a valuation of $6bn (£4.7bn), Marchetti has been driving innovation by integrating YNAP's proposition with the latest tech.
In May 2019, he revealed the group was launching a service enabling customers to purchase products directly through Instagram accounts. With 50% of its revenue generated through mobile, Marchetti said the tool would give a "more seamless and more instant" experience.
But Marchetti isn't reliant on tech alone to grow YNAP. He's sought to educate retailers to "strike the right balance between man and machine", and YNAP is now running digital education initiatives in London and Italy.
The retail magnate has also stepped up his involvement to promote gender equality in retail, joining the Male Champions of Change programme in 2018.
While Marchetti has dropped seven places on last year, this represents the growing success of other players in the list – such as Farfetch –  taking a retail stronghold.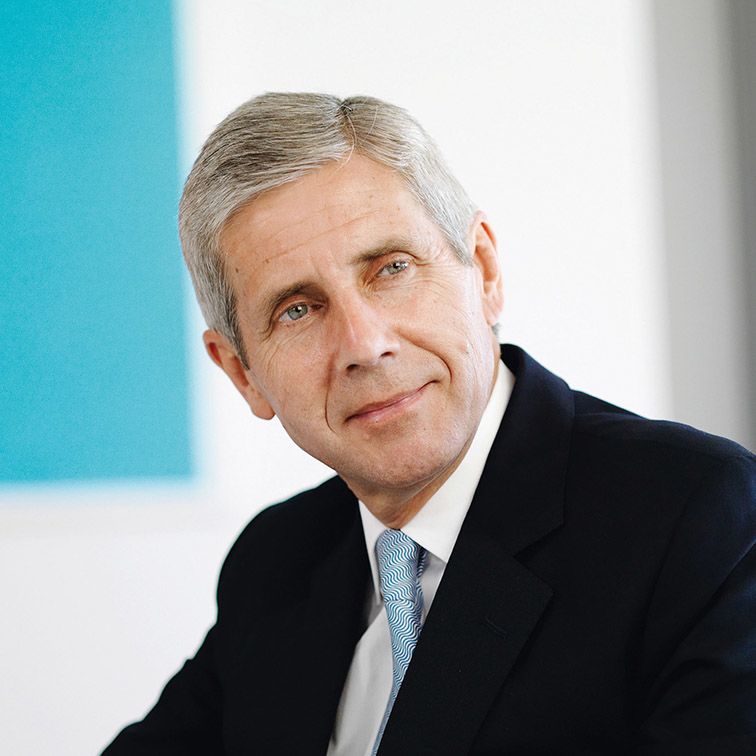 49. Lord Stuart Rose
Chair, Ocado and Fat Face
Last year: 56
Outspoken, opinionated and never boring, Lord Rose remains a titan of the retail industry.
Rose holds several non-executive chairships, including at fashion retailer Fat Face and etailer Ocado. Under his stewardship, Ocado has been going for gold, signing several international deals with overseas grocers, as well as sealing a £750m joint venture with Marks & Spencer.
Equally, Fat Face has fared well, despite the tough trading conditions that have hit many lifestyle retailers in the mid-market range. In the 52 weeks to June 2, 2018, profit after tax rose 5.6% to £30.2m and like-for-like sales were up 4.9%.
The former Marks & Spencer chief executive has also used his status to speak out on issues facing the retail sector. 
From challenging Sports Direct boss Mike Ashley for his bricks-and-mortar focus to criticising the government's handling of Brexit and giving sage advice on retail space and board diversity, Rose remains a highly respected voice.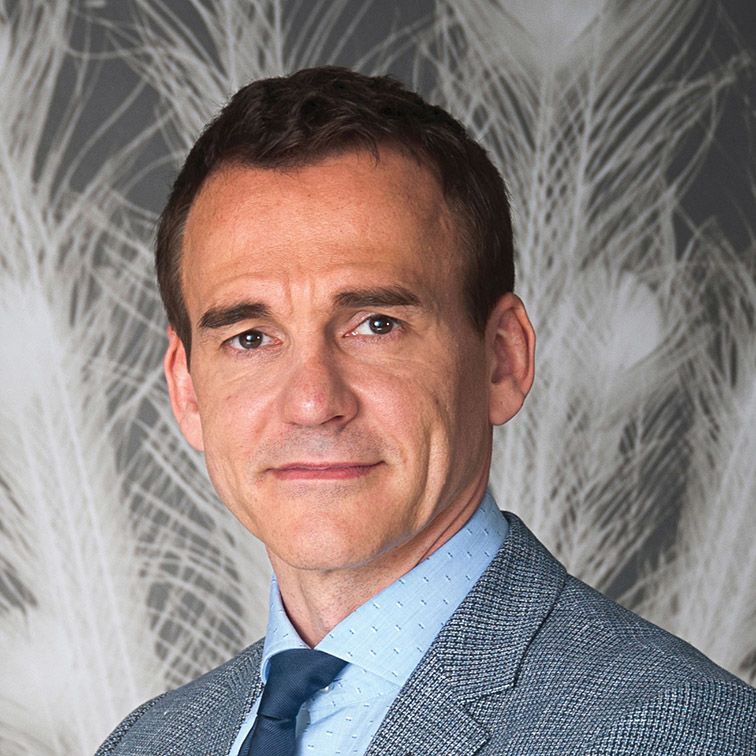 50. Matt Moulding
Executive chair, The Hut Group 
Last year: 61
The Hut Group's former chief executive, Matt Moulding has ramped up his level of control over the health and beauty retail group as former non-executive chair Richard Pennycook stepped down from his role after five years, giving Moulding a greater level of autonomy over the business and its rapid expansion.
The online retailer has continued its landgrab for everything from beauty brands to luxury hotels in the past 12 months, backed by a $1bn (£800m) banking facility to drive expansion across Europe and the US.
Moulding has also driven expansion of The Hut Group's tech prowess. The business has opened a base at tech hub MediaCity UK and is set to develop a 1 million sq ft campus project in the Northwest, which will support 10,000 jobs.
Moulding said the space was a bid to ensure The Hut Group was "attracting and retaining the most innovative and inventive talent from across the globe".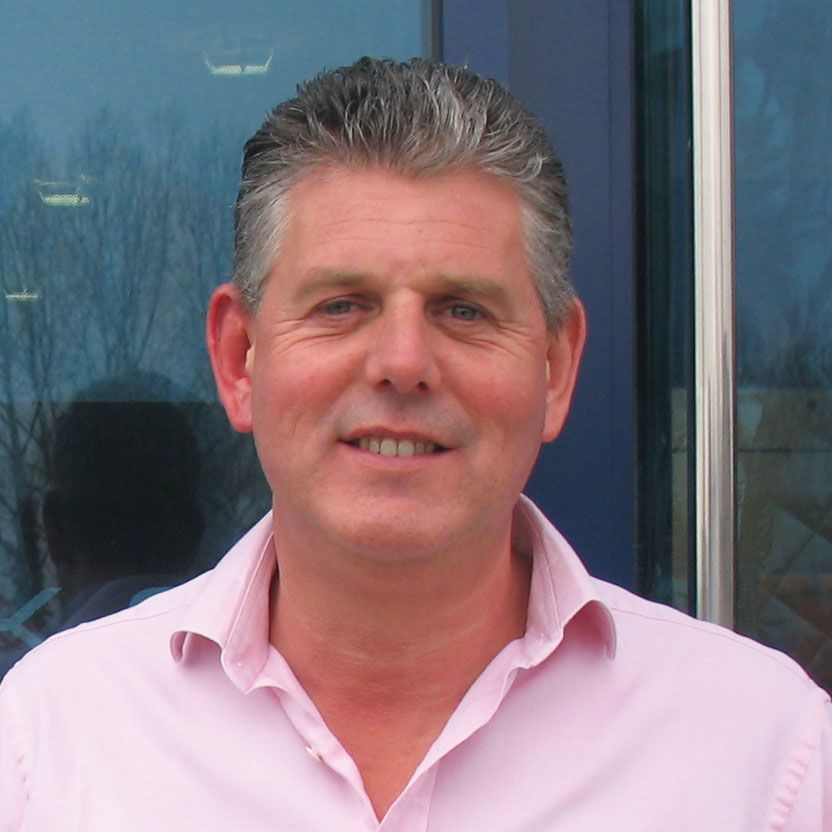 51.  Philip Day
Chief executive, Edinburgh Woollen Mill Group
Last year: 34
Entrepreneur Philip Day has carved out a substantial niche on the British high street in recent years, snapping up brands including Austin Reed, Jaeger and Viyella.
More recently, he has sought to acquire fashion retailer Bonmarché. In April, he launched a £5.7m takeover bid, which was unanimously rejected by the board for "materially undervaluing" the business. Two months later, however, the deal is back on the table. On June 26, Bonmarché's board said poor trading during the first quarter means Day's offer looks "more attractive" and has called on shareholders to accept it.
Day's approach to building his own department store business is shrewd. While much of his competition is focused on prime locations, Day has made the canny choice of opening in locations including Carmarthen and Crawley. By focusing attention on under-nourished local high streets, his brands have garnered loyal followings.
While Day hasn't been an active voice in retail this past year – warranting his move down the Retail 100 – Edinburgh Woollen Mill, which he has owned since 2002, continues to prosper and is the jewel in the crown of his coterie of retailers. Like-for-likes rose almost 3% in its last financial year, a rarity in a tough fashion market.
Day has a long-held ambition to build his own department store empire, sometimes pitting himself against Mike Ashley as each chases that goal. There has been speculation that he is eyeing up stores being closed by M&S for his own Days store chain.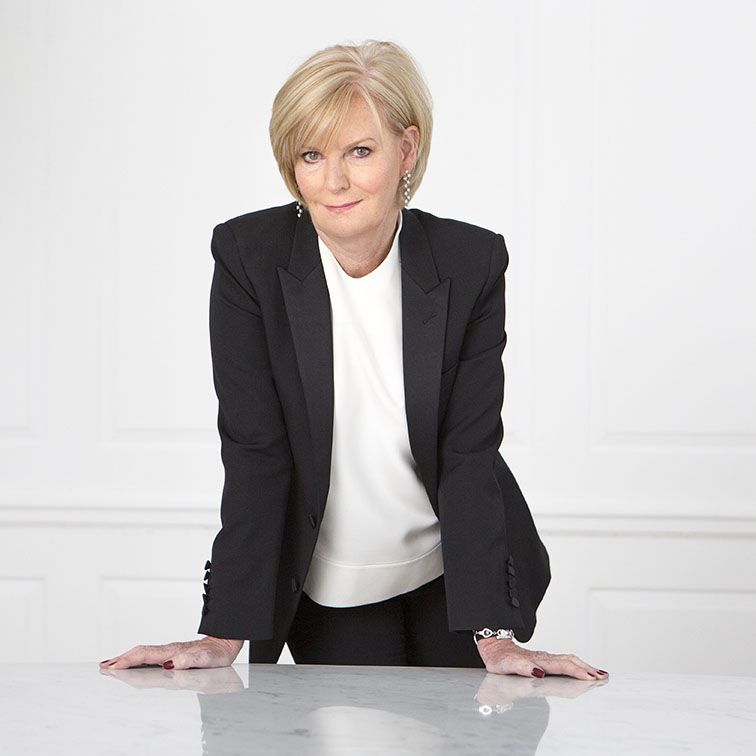 52.  Anne Pitcher
Managing director, Selfridges Group
NEW ENTRY
In February, Anne Pitcher moved from her role as managing director of Selfridges & Co to take on responsibility for the wider group.
Pitcher's hugely successful approach to department store retailing has seen the business launch innovative projects such as a streetwear-led menswear department, featuring an indoor skate park, and the revamp of its accessories hall, as well as opening destination restaurant Brasserie of Light. 
These in-store experiences have been complemented by the retailer's decision to take a stand on sustainability by collaborating with innovators.
Recent projects include becoming the first UK retailer to stop selling own-brand products containing palm oil, and teaming up with world-famous make-up artist Pat McGrath on her eponymous beauty line via an installation in its Corner Shop.
These developments helped the department store achieve excellent results last year with sales jumping 11.5% to £1.75bn with record operating profit of £181m.
As retail becomes more polarised, clear winners and losers are emerging, and Selfridges – under Pitcher's watchful eye – is leading the former pack.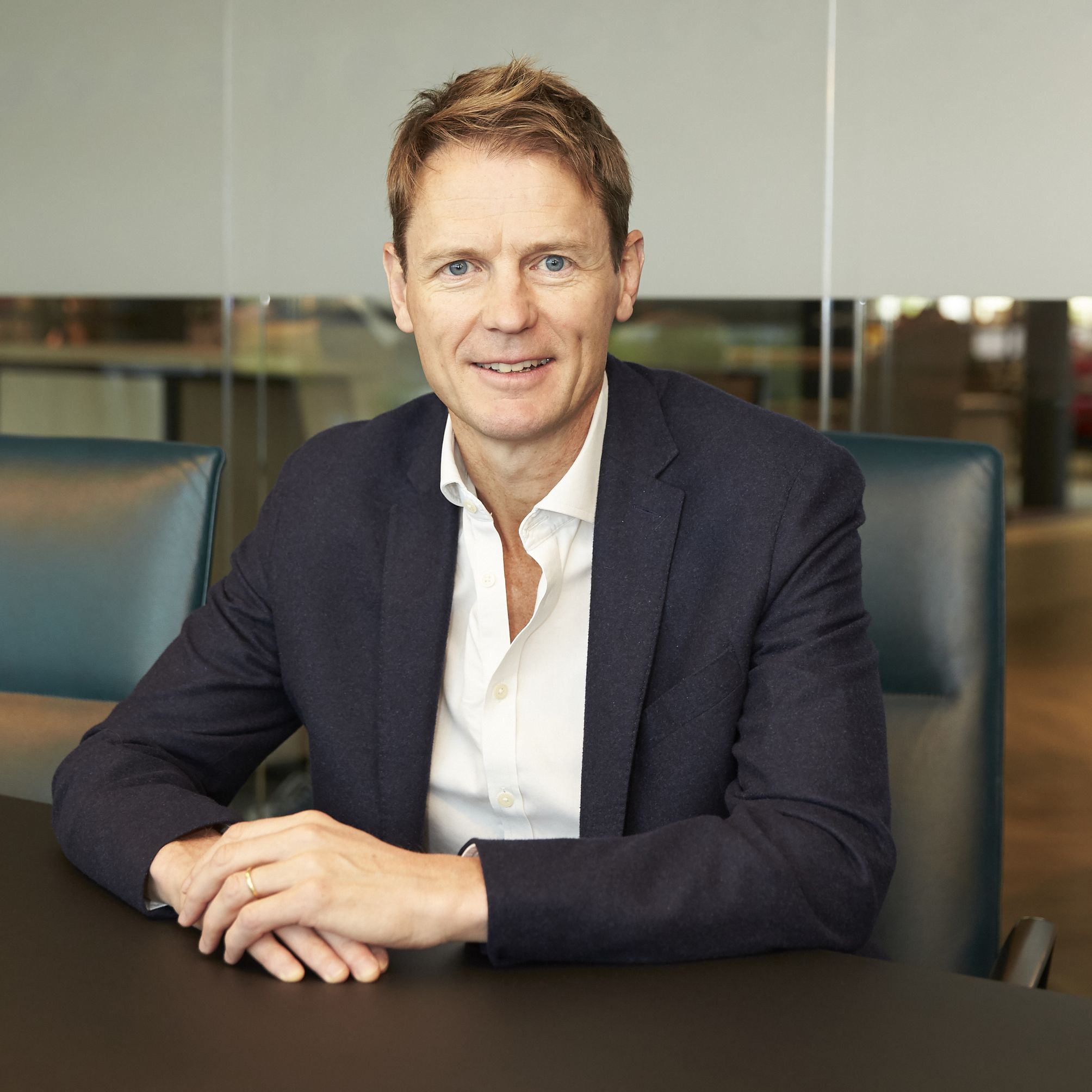 53.  Henry Birch
Chief executive, Shop Direct
NEW ENTRY
Having been at the helm of Shop Direct for just over a year, chief executive Henry Birch has already begun making waves – landing him an inaugural place in the Retail 100 list.
During his first Christmas trading period with the home shopping business, Birch recorded a significant boost in revenues, and he's continued to maintain growth. In January 2019, Shop Direct posted "record" Christmas sales as group revenue rose 3.7% in the seven weeks to December 28.
For the retailer to remain a "powerhouse and perform above market growth", Birch is making big changes.
In March, he revealed Shop Direct was rebranding as The Very Group. He said "Shop Direct as a brand doesn't mean anything to the UK public" and that the new identity – named after its biggest brand – would help "foster an even closer connection between our people and our customers".
Birch also plans to cut costs to the tune of £25m a year by overseeing the closure and relocation of three of the group's warehouses. The move will help Shop Direct win in the final mile, giving customers a midnight delivery cut-off, replacing its existing 7pm next-day delivery option.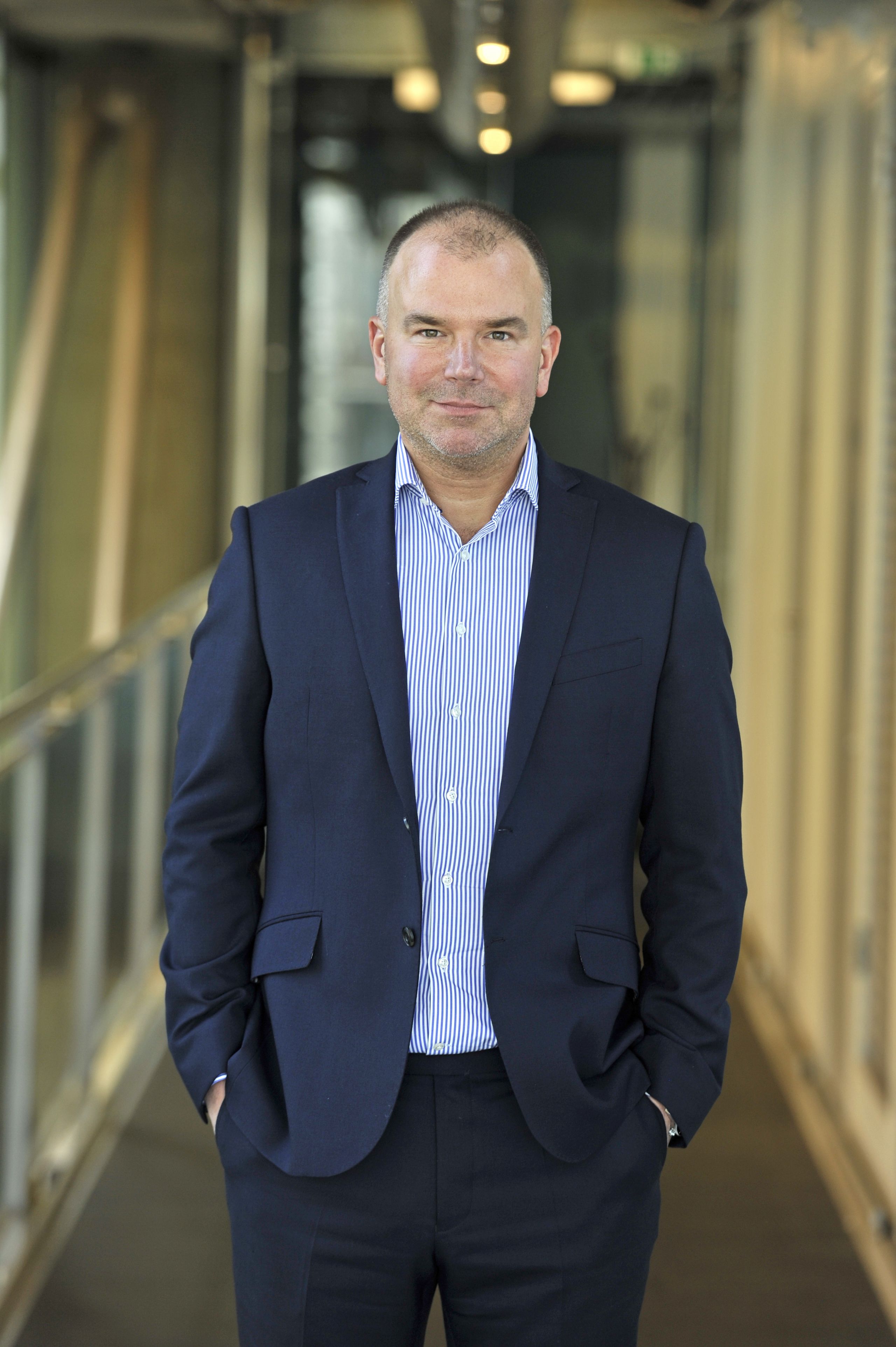 54. Stuart Machin
Managing director, Marks & Spencer Food
NEW ENTRY
Stuart Machin was drafted in as M&S Food managing director in April 2018 to revitalise the prized grocery business. M&S chair Archie Norman was previously a mentor to Machin at Asda and at Australian business Wesfarmers.
Prior to joining M&S, Machin was chief executive of Steinhoff UK. Before that, he spent 10 years in Australia working in Wesfarmers as chief operating officer and chief executive of Coles and Target respectively.
At M&S, Machin has been focusing on sharpening prices, improving products, driving profitability and growing market share.
M&S said in January 2019 that it had seen early signs of volume growth in its food business and expects to see more momentum as the year progresses.
The grocer has also struck a landmark joint venture with Ocado to take its food online. M&S had previously struggled with finding a model that would allow it to trade profitably online.
With the partnership coming into force from September 2020, Machin – described as being "unbelievably driven and focused" – has a big job ahead of him.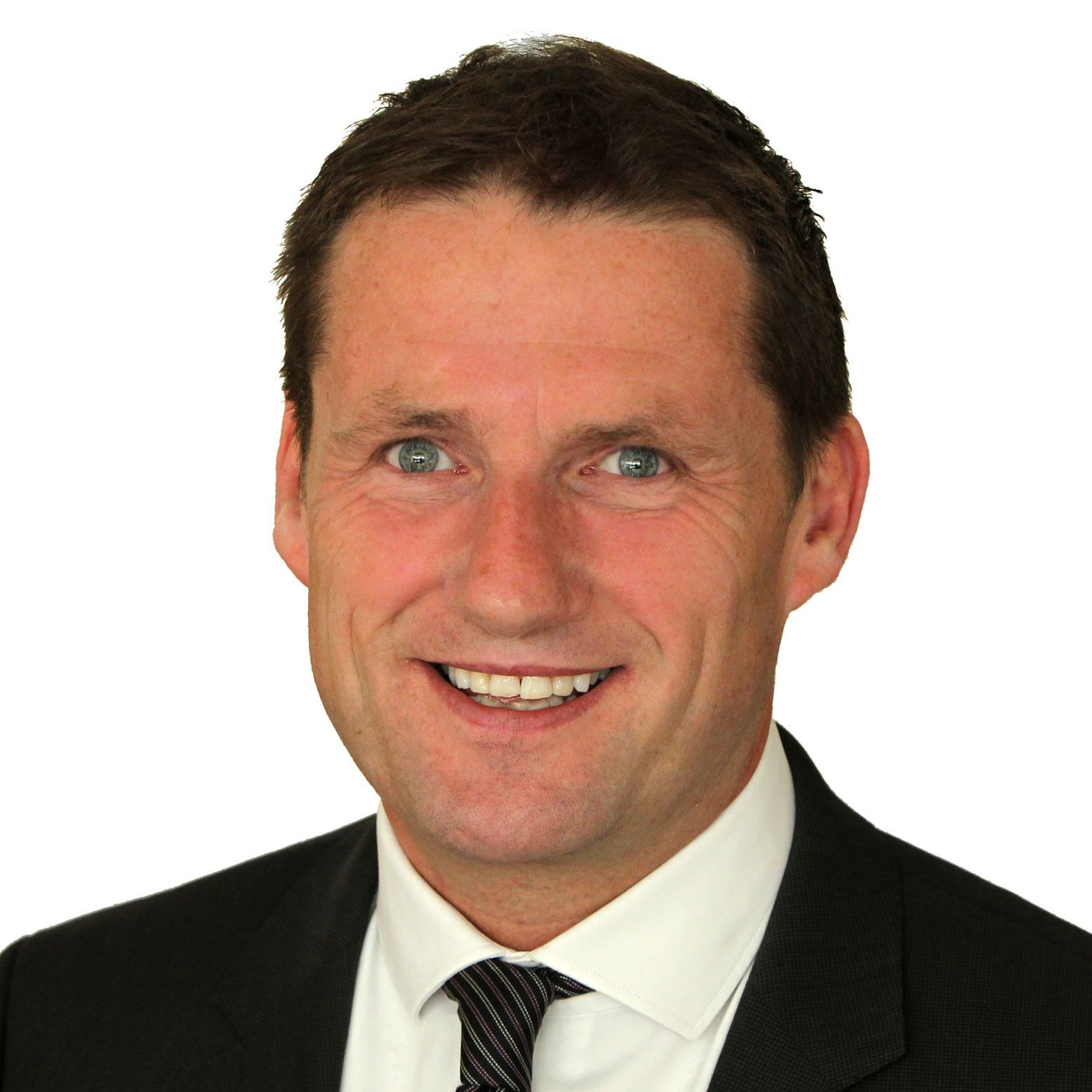 55. Steve Clarke
Chief executive, WHSmith
Last year: 50
After six successful years at the helm of WHSmith, Stephen Clarke revealed in May that he is stepping down from the stationery and book specialist in October.
Under his leadership, WHSmith has achieved a period of continued growth – group sales rose 15% in the 11 weeks to May 2019, despite the challenging headwinds battering retail.
At its interim results last October, Clarke said that its high street business had "one of our best trading performances in recent years".
Clarke has also helped propel WHSmith's travel arm – the growth engine of the business that now accounts for 70% of sales – and maintained the scale of the high street business, through initiatives such as the opening of in-store Post Offices.
Additionally, Clarke has invested in creating a powerful international business. The retailer has more than 300 overseas stores and recently acquired US travel retail specialist InMotion. Further headway is being made in the travel sector by rolling out new formats, such as Tech Express and an in-store pharmacy in partnership with Well Pharmacy at airports stores.
With four months left in the role, Clarke leaves a strong legacy for his successor Carl Cowling.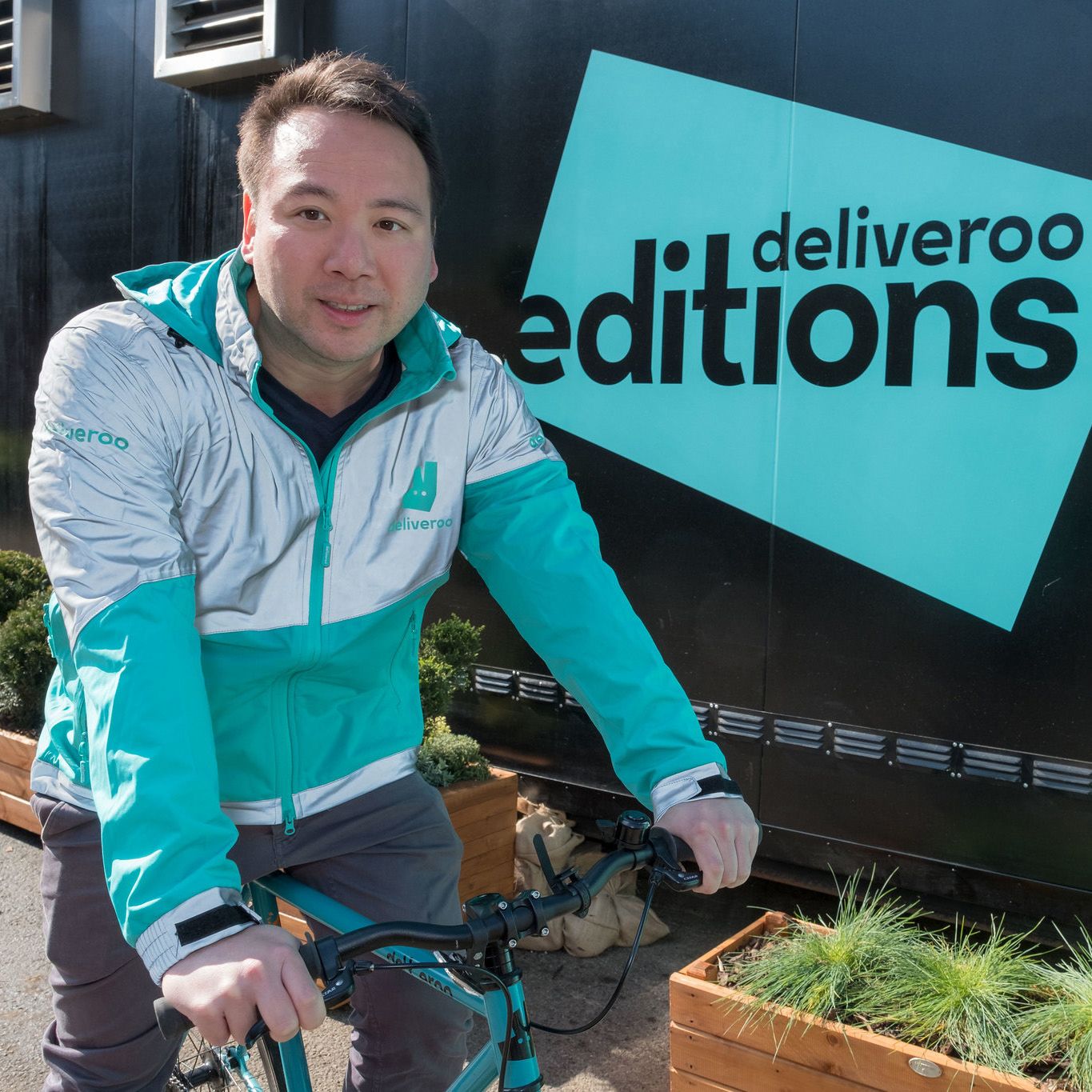 56. Will Shu
Co-founder and chief executive, Deliveroo
NEW ENTRY
Deliveroo, the food delivery firm co-founded by Will Shu back in 2013, is viewed as both a threat and an opportunity for retail.
The growing popularity of its rapidly expanding delivery service is undoubtedly stealing share from the supermarkets and encouraging consumers to order meals, rather than make their own. However, convenience grocer the Co-op has seized the opportunity to partner with Deliveroo and is trialling selling products in central Manchester and London stores through the service.
The potential threat of Shu's business became even greater last month when it was revealed that Amazon was the lead investor in the delivery firm's latest funding round – a tranche of £450m. Amazon UK boss Doug Gurr said he was "impressed with Deliveroo's approach" and that "Will and his team have built an innovative technology and service".
As experts predict that the online giant may use Deliveroo to ramp up its fresh grocery business, the big four should be worried about the pair's potential to disrupt the market.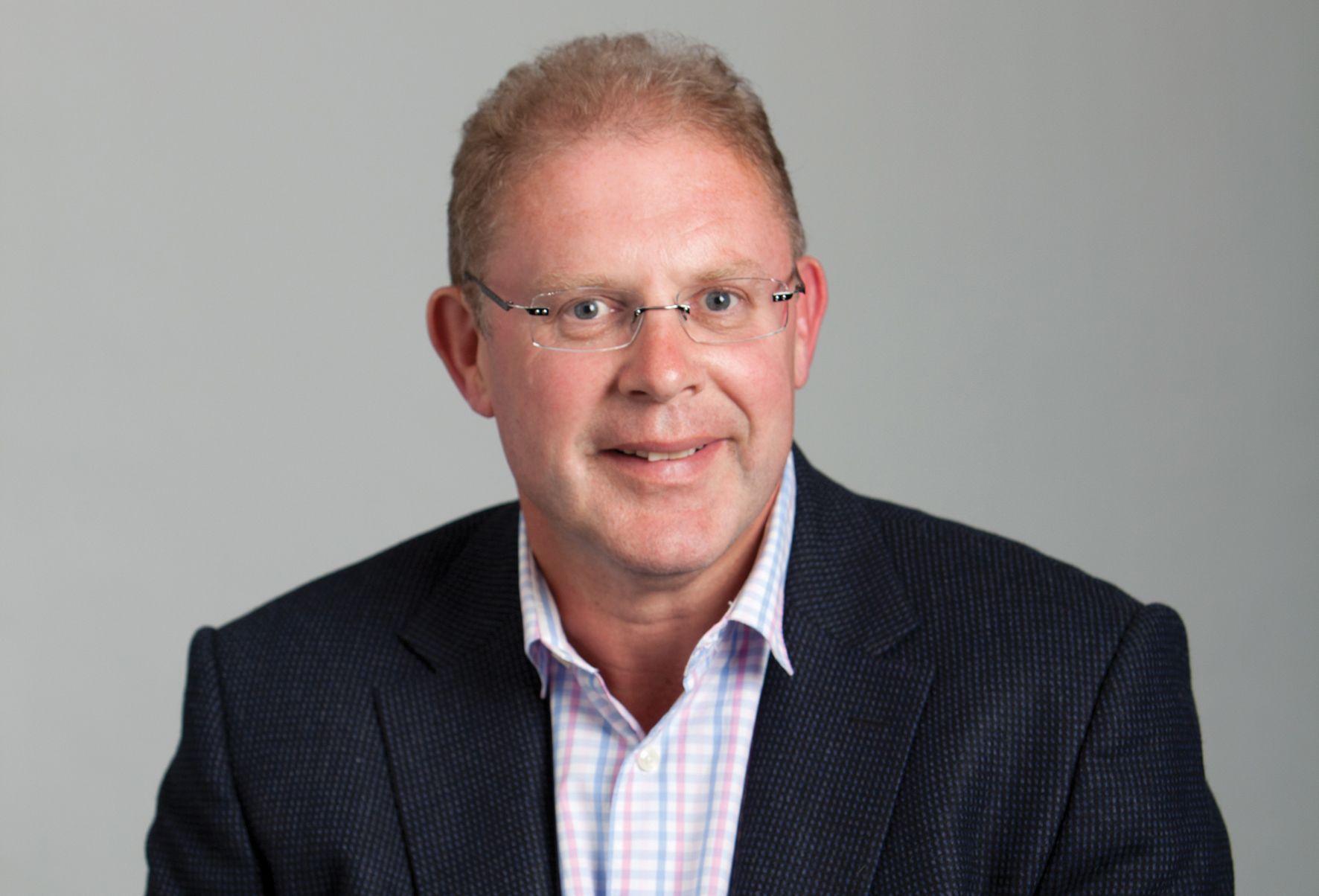 57. Alistair McGeorge
Executive chair, New Look
Last year: 65
Alistair McGeorge has made headway in his bid to save fashion retailer New Look for a second time.
He has made bold decisions – ditching in-store menswear, pulling out of Poland and axing its Chinese business to name a few – and is delivering results. New Look's like-for-like sales edged up in its crucial Christmas quarter, while EBITDA in the 39 weeks to December 22, 2018 rocketed 78% to £78m.
The retail veteran returned to a struggling New Look in late 2017 and has put it on a firmer financial footing by slashing its debt pile thanks to a debt-for-equity swap. He's also saved costs and focused on driving profitable sales, particularly online.
With most of the heavy lifting done, McGeorge is now eyeing growth. He told Retail Week last year: "We are going to stop defending and we are going to start attacking. We are going to build our brand equity and look for other international opportunities."
Watch this space as New Look's saviour works his magic once more.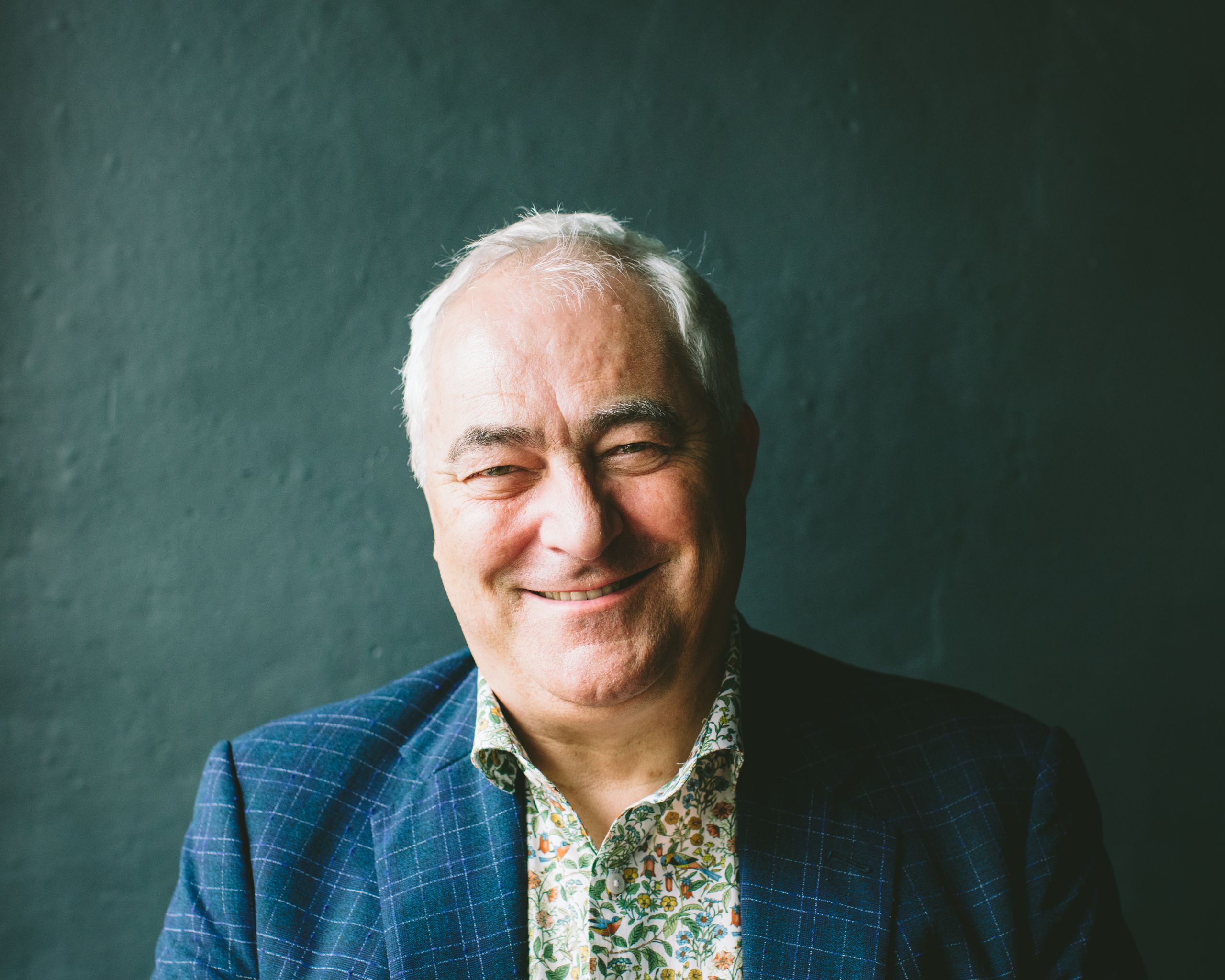 58. Mark Constantine
Founder and chief executive, Lush
NEW ENTRY
Long before it was de rigueur, Lush founder Mark Constantine banged the drum for ethical practices in health and beauty retail – and it's something he's put at the heart of his business.
However, Constantine's strong views have landed him and his company in hot water. Lush's infamous SpyCops campaign last year faced a fierce backlash from consumers and the police.
But he isn't afraid to do things differently. The retailer recently axed all of its UK social media accounts, saying it was "tired of fighting with algorithms" and didn't want to "pay to appear" in newsfeeds.
Constantine has also taken a unique approach to reinventing stores. This year, he opened Lush's biggest store to date, a three-floor Liverpool flagship with a spa, in-store florist and hair salon.
The retailer is also piloting inventive formats, such as Naked (shops that use no plastic packaging), a store that sells only bath bombs in Tokyo's Harajuku district and its Fresh store in Paris, where moisturisers are made on-site with freshly cut flowers.
A retail innovator, Constantine continues to set the standard in ethical retailing.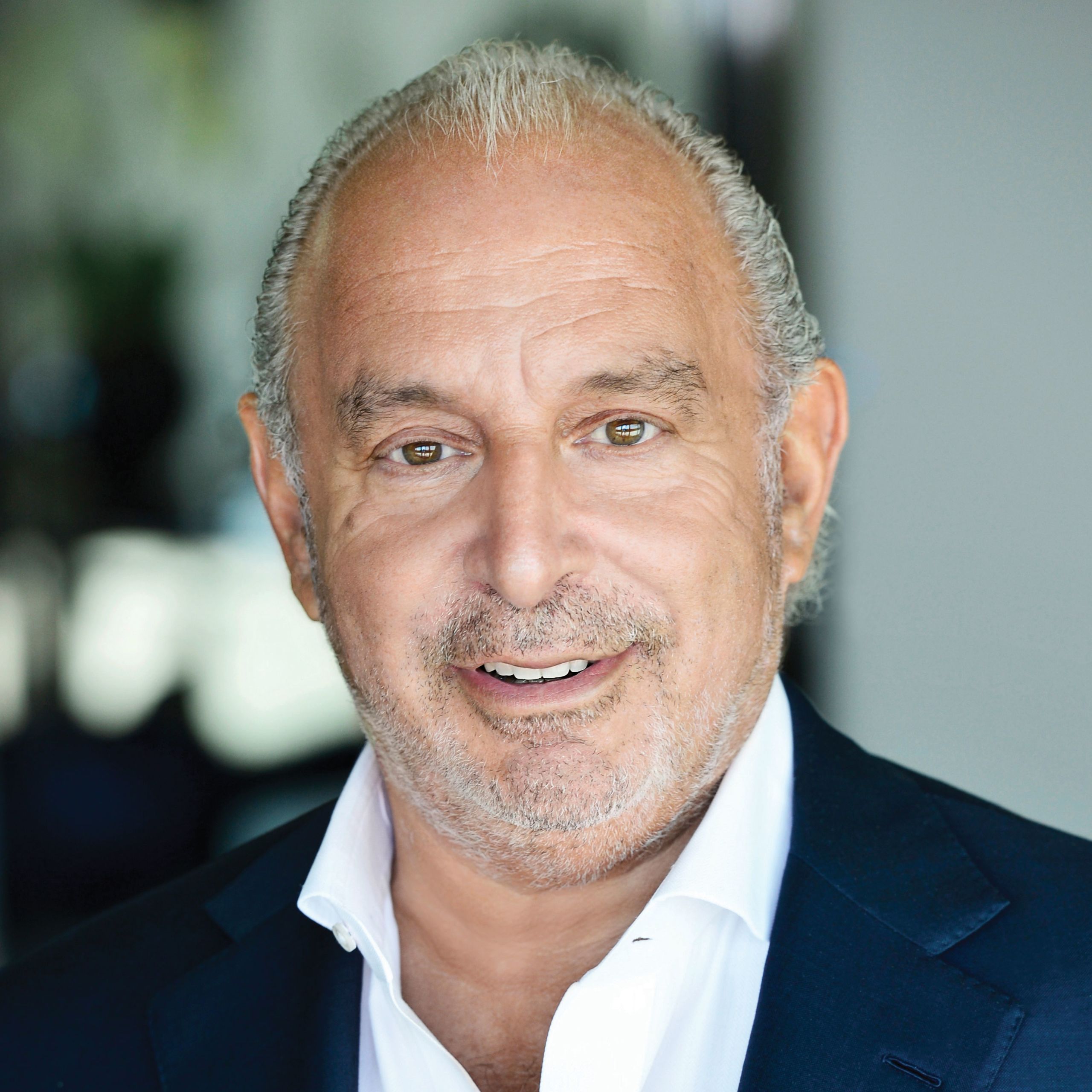 59. Sir Philip Green
Owner, Arcadia 
Last year: 37
As the list's biggest faller, Sir Philip Green's drop in our ranking reflects his falling reputation and Arcadia's mounting struggles.
Owner of the high street fashion group behind retailers such as Topshop and Topman, Green has been battling Arcadia's financial woes, with store sales having slumped and a sizeable pension deficit to overcome.
Having secured a CVA on June 12 to reduce the group's store portfolio and international presence, Green has said it's now time to "get started" on revival plans.
And he must also put in work to repair the damage to his reputation as a business leader.
In the last year, the Arcadia boss has been unveiled as the businessman embroiled in an alleged #MeToo scandal, was referred to as a "bully" by a former Topshop director and lost support from singer Beyoncé, who bought Green out of the athleisure brand she'd developed with him.
Amid this backdrop of financial issues and personal crises, the next year will be crucial in deciding whether Green's Arcadia empire can survive.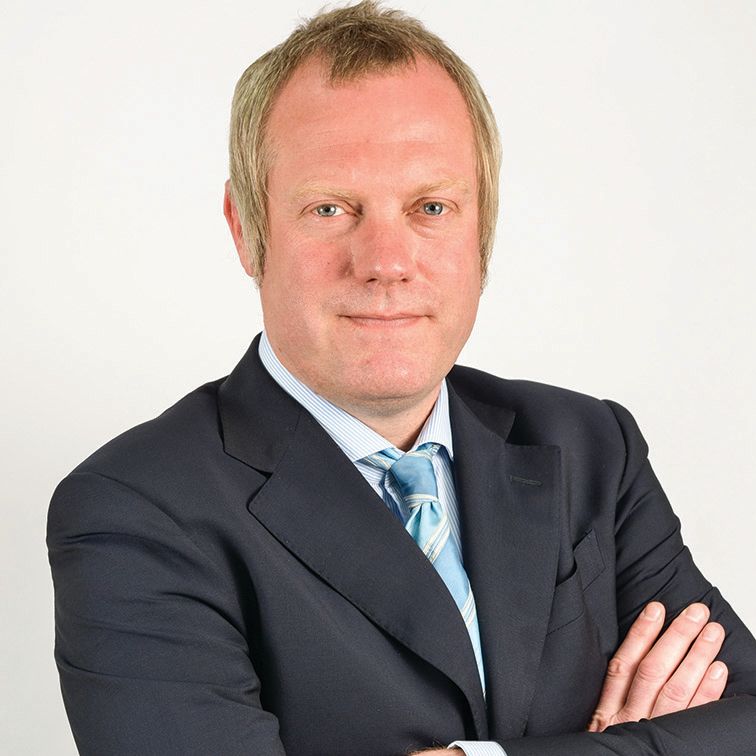 60. Barry Williams
Managing director, Poundland
NEW ENTRY
The no-nonsense boss of Poundland makes his inaugural entry in our list of the sector's most influential players.
Williams has not been dealt a hand that many retail bosses would envy. He stepped into the top spot at the retailer shortly before its owner, South African retail group Steinhoff, was mired in scandal.
Despite these circumstances, Williams has played his hand admirably, maintaining consistent if not shoot-the-lights-out sales growth at Poundland, while many of its single-price competitors have floundered. The discount retailer's revenues rose 3.1% in the second quarter of 2019 and, over the half-year to March 31, advanced 1.6% to €920m (£823.6m).
This is an achievement that becomes even more impressive with the added consideration of Poundland losing its credit insurance cover shortly after Steinhoff's accounting scandal, which, to this day, has not been reinstated.
Undeterred, Williams has continued to drive the roll-out of value clothing brand Pep&Co concessions in Poundland stores to drive sales, and has snapped up some impressive additions to its top team – including former Peacocks managing director Tim Bettley as trading director.
Speaking to Retail Week on his hopes for the discounter in 2019, Williams surmised it was "to just stay alive".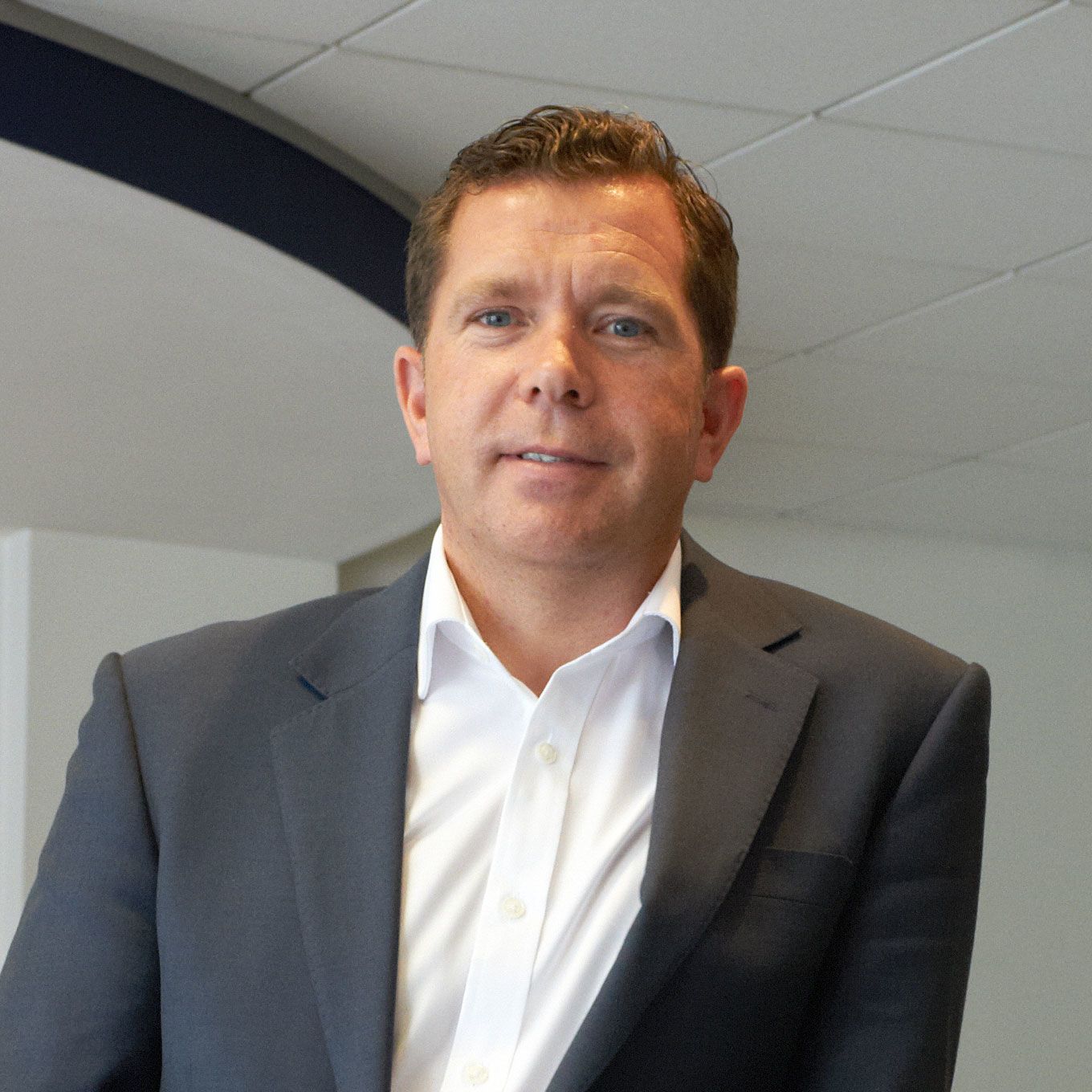 61. Mike Logue
Chief executive, Dreams
Last year: 68
It's been a dream tenure for Mike Logue at the bed specialist.
In his seven years at the retailer, Logue has taken Dreams from administration to a fast-growing, profitable business and, this year, won the Retail Week Speciality Retailer Award.
The business' turnaround has been dramatic, and Logue has notched up growth in a fiercely competitive market that is being infiltrated by online start-ups including Casper, Eve Sleep and Simba.
For five consecutive years, the retailer has recorded sales and profit growth. Latest recorded sales stood at £309m – up 2.9% – and like-for-likes rose 1.9% for the year to December 24, 2018.
Logue has focused on making Dreams a "sleep expert" and has ensured his staff are fully engaged. He's brought his entire workforce on board with its brand mission and introduces new products on roadshows to reach all staff.
Dreams has also launched an employee app, Dreams Hub, to boost engagement, giving employees access to company news and an opportunity to chat with its leadership team. These initiatives have led to great customer service – the retailer has a Trustpilot score of 9.5 out of 10.
As a raft of nimble etailers attempt to disrupt the sleep category, Logue is building a level of trust and expertise that will keep Dreams front of mind.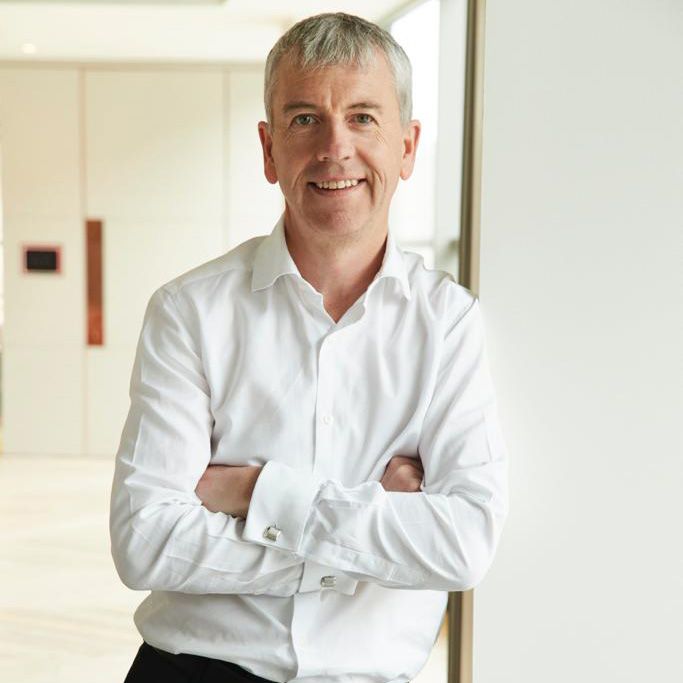 62.  John Lyttle
Chief executive, Boohoo
NEW ENTRY
Back in September, online fashion retailer Boohoo revealed it was poaching Primark chief operating officer John Lyttle as its chief executive "to support the journey of the group through its further international expansion".
The news came as a surprise to many, not least because it's uncommon for a pureplay to hire its chief exective from a bricks-and-mortar brand.
Boohoo's Carol Kane and Mahmud Kamani said they were convinced that Lyttle had the "necessary skills to complement what we already have and take the group on to its next stage of growth".
Since stepping into the role in March 2019, Lyttle has been riding the waves of a growing business. In June, Boohoo announced impressive results for the three months ending May 31, with group sales surging 39% to £254m.
While yet to fully flex his credentials in the new role, Lyttle has said he's excited to lead a brand that is primed to "disrupt, gain market share and capitalise on what is a truly global opportunity".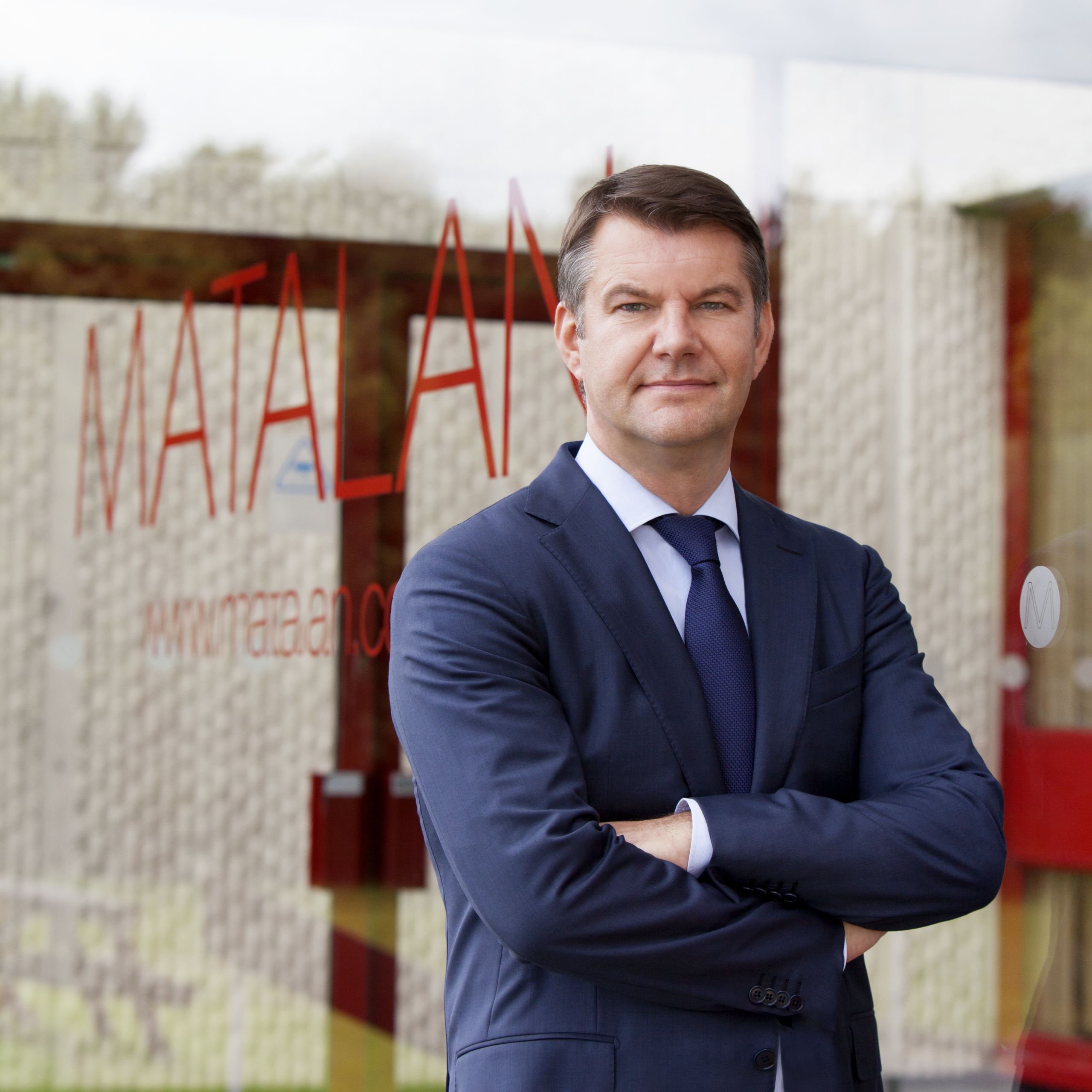 63. Jason Hargreaves
Chief executive, Matalan
Last year: 98
Up an impressive 35 places on 2018, Jason Hargreaves, son of billionaire founder John Hargreaves, has led value-focused retailer Matalan to great success in recent years. At its last full-year results, profit before tax increased to £30.1m – up from £20m for the same period last year.
Hargreaves has achieved this growth by ensuring Matalan operates as slickly as any of its more expensive competitors would. He has prioritised design, newness and visual merchandising in store and has invested in digital innovation, not always seen at a value player – such as the introduction of RFID and a pilot of self-service checkouts.
And that's not all. Last year, the retailer opened an 'experience lab' at its headquarters in Merseyside in a bid to improve the customer experience across online and in store.
The launch of a new website helped online sales rise 30%, although they remain a small part of its business. But as the retailer ramps up its investment in digital while continuing to ace the execution of product, its position in the ecommerce landscape is set to change in the coming year with Hargreaves leading the strategy.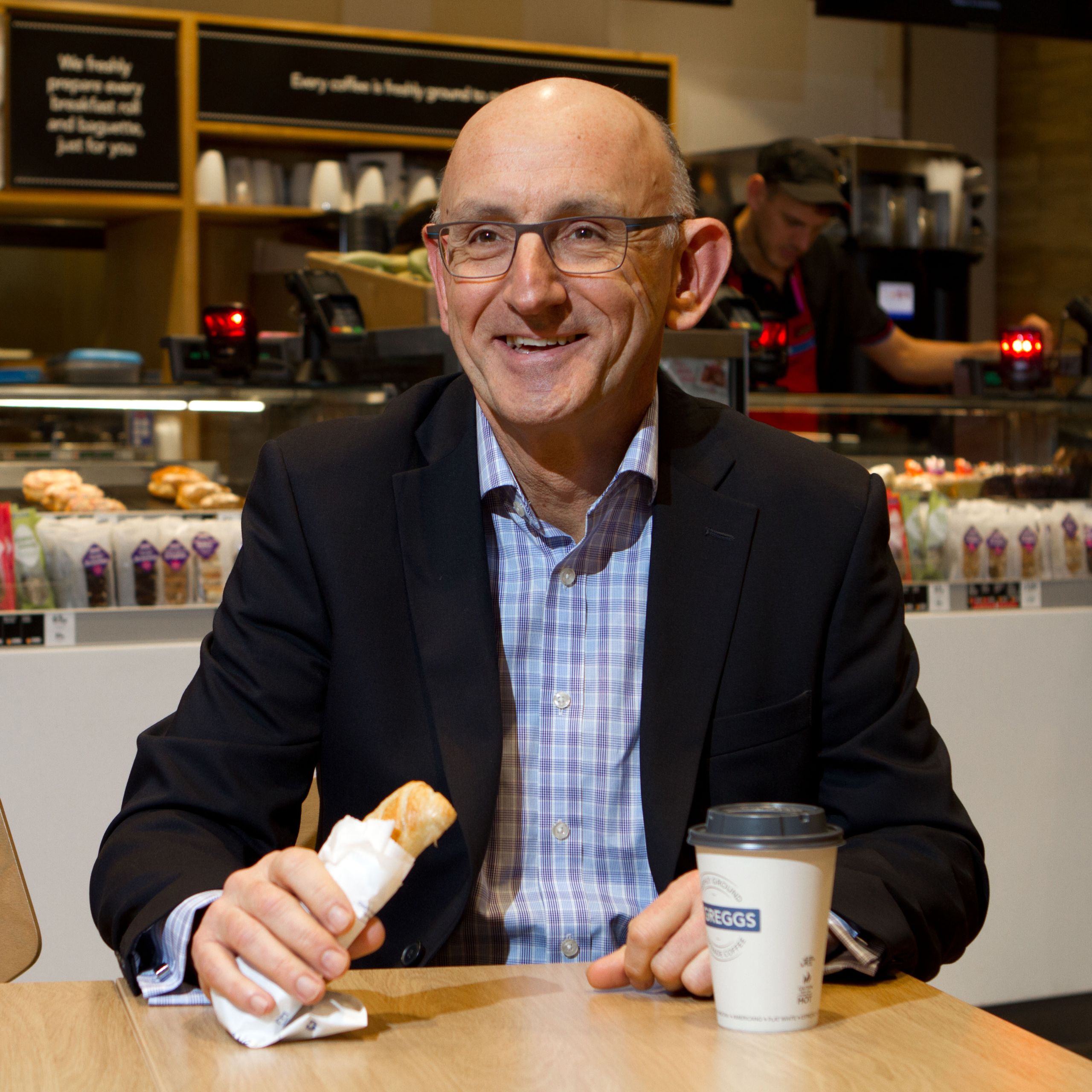 64. Roger Whiteside
Chief executive, Greggs
NEW ENTRY
Three words sum up Greggs' year: vegan sausage roll.
Who would have thought that the humble Newcastle-based baker would become the symbol of British veganism? Greggs jumped on the vegan trend to create the most talked-about pastry product of the year.
And it's former Marks & Spencer executive Roger Whiteside, at the helm of Greggs since 2013, who has made sure the baker not only capitalises on food trends, but also makes noise about its efforts.
The snacks retailer has one of the slickest PR machines on the high street and wins plaudits for its tongue-in-cheek social strategy.
It's also been a fantastic year in the finance department for Whiteside, who makes his Retail 100 debut.
Greggs recently broke through the £1bn sales barrier for the first time after year-on-year sales rose 7.2% and profit soared 9.1% in 2018. And, with 149 new stores opened in its last financial year, there's no stopping Whiteside's growth plan for Greggs.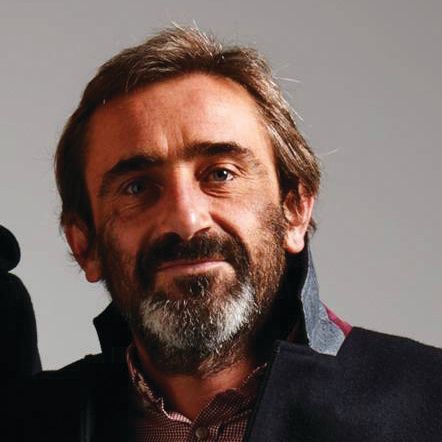 65.  Julian Dunkerton
Interim chief executive and co-founder, Superdry
RE-ENTRY
Julian Dunkerton's sensational return this year to the business he founded sent shockwaves through Superdry's boardroom and the retail industry at large.
Having been a vocal critic of Superdry's management since leaving the business in March 2018, Dunkerton won shareholder support to be reinstated – sparking a mass board exodus.
Undeterred, and with the support of new chair Peter Williams, Dunkerton is now focused on rebuilding the fashion retailer's board and delivering his turnaround strategy.
The strategy centres on expanding online SKUs, recalibrating seasons and ranges, ending discounting and repositioning the brand. Superdry's advertising is aimed at 16- to 24-year-olds, but at least half of its market consists of middle-aged shoppers, according to WGSN data.
Dunkerton said his return was "like coming home", asserting that what Superdry has lacked is "somebody who understands every part of it, and that's what I can do".
With passion and personal motive to make his strategy a success – Dunkerton owns 19% of the business – the next year will be telling.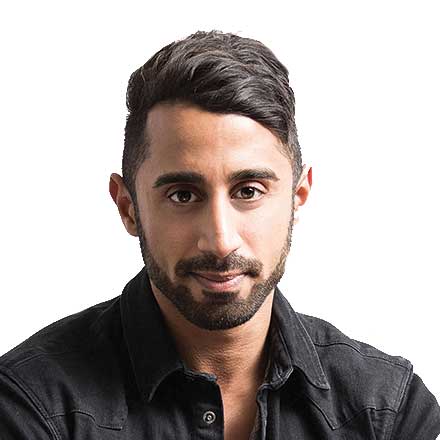 66.  Nitin Passi
Chief executive and founder, Missguided
Last year: 62
Over the past year, Nitin Passi has encountered challenges, including a slew of senior staff exits, redundancies and Parliamentary criticism for failing to appear at a fast fashion inquiry – all while seeking to stay in control of the fashion business he founded in 2009.
These challenges have been compounded by Missguided's financial performance, with sales growth slowing to 4.9% and profitability plummeting to a £46m pre-tax loss.
But Passi is determined to turn Missguided's fortunes around, setting changes in motion to put the fashion retailer back on track.
Over the last few months, he's recruited Pepkor's Andy Bond as a strategic adviser, and ramped up international expansion with a store opening in Vietnam. Passi is also investing in technology to improve customer experience.
However, other issues have come Passi's way. Celebrity influencer Kim Kardashian is currently seeking a multimillion default judgment against Missguided for alleged trademark infringements.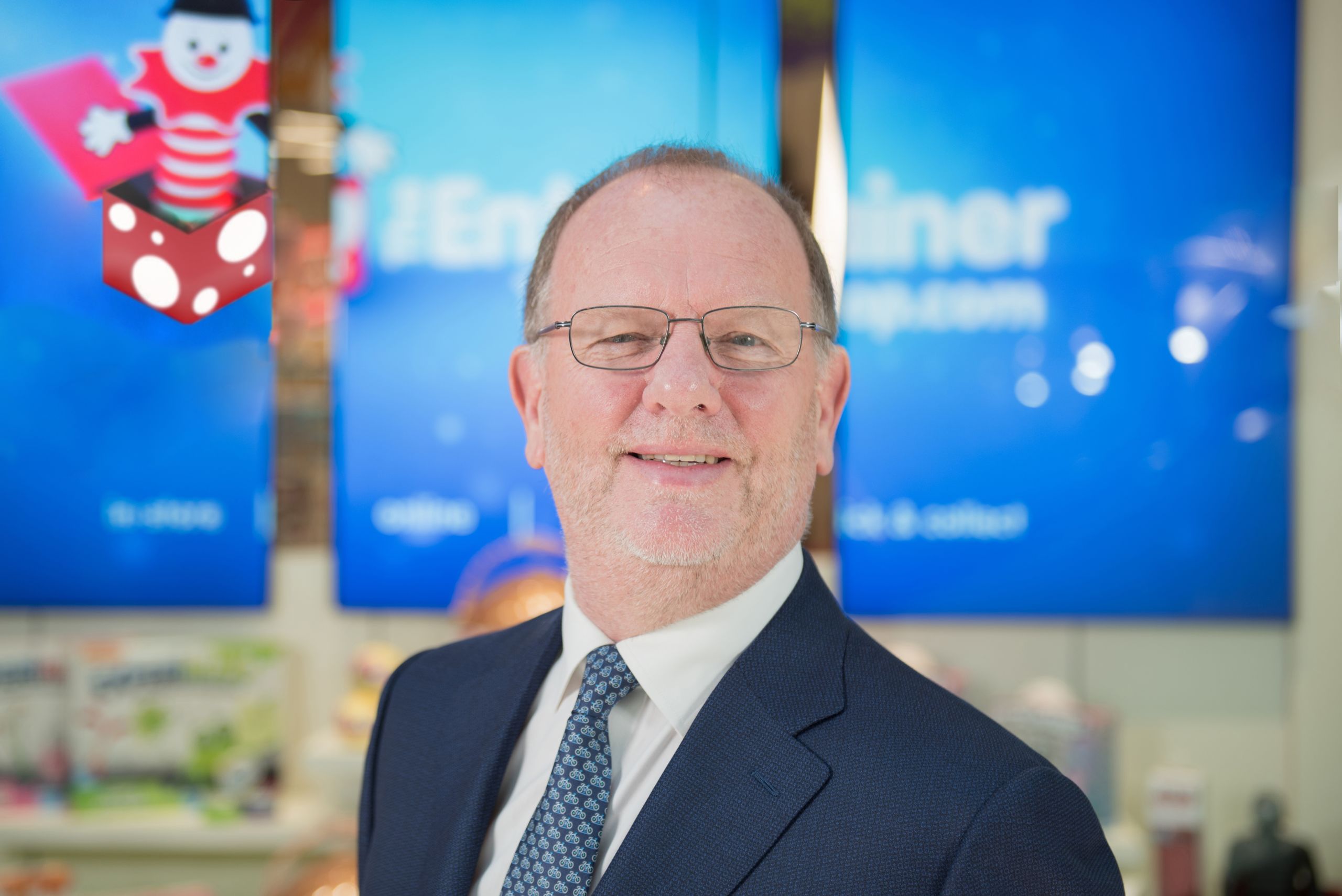 67.  Gary Grant
Co-founder and executive chair, The Entertainer
Last year: 77
As co-founder of the country's largest independent toy retailer, Gary Grant is continuing to enjoy strong financial performance – some 38 years after he originally launched the business.
The Entertainer is among the fastest-growing retailers in the UK, with climbing sales and profits and a domestic store network that has mushroomed significantly. As of March 2019, its store portfolio totalled 163.
Its international store estate has also expanded through the acquisition of Spanish toy shop chain Poly. And Grant has continued on an acquisition streak. He purchased Early Learning Centre from Mothercare for up to £13.5m earlier this year, with the aim of "reinvigorating the brand for years to come".
Growth could have propelled further had Grant retracted his 'Keep Sundays Special' campaign – whereby all stores are closed on Sunday – but the entrepreneur remains defiant on that. As a Christian, Grant has said it's important to "keep the Sabbath holy" and for his staff to have time to spend with family "regardless of what they believe".
Up 10 places on 2018's ranking, Grant credited The Entertainer's recent growth to his "enthusiastic and loyal staff". On his ambitions for the future, Grant says he "will continue to look at every opportunity to expand our presence, both nationally and internationally".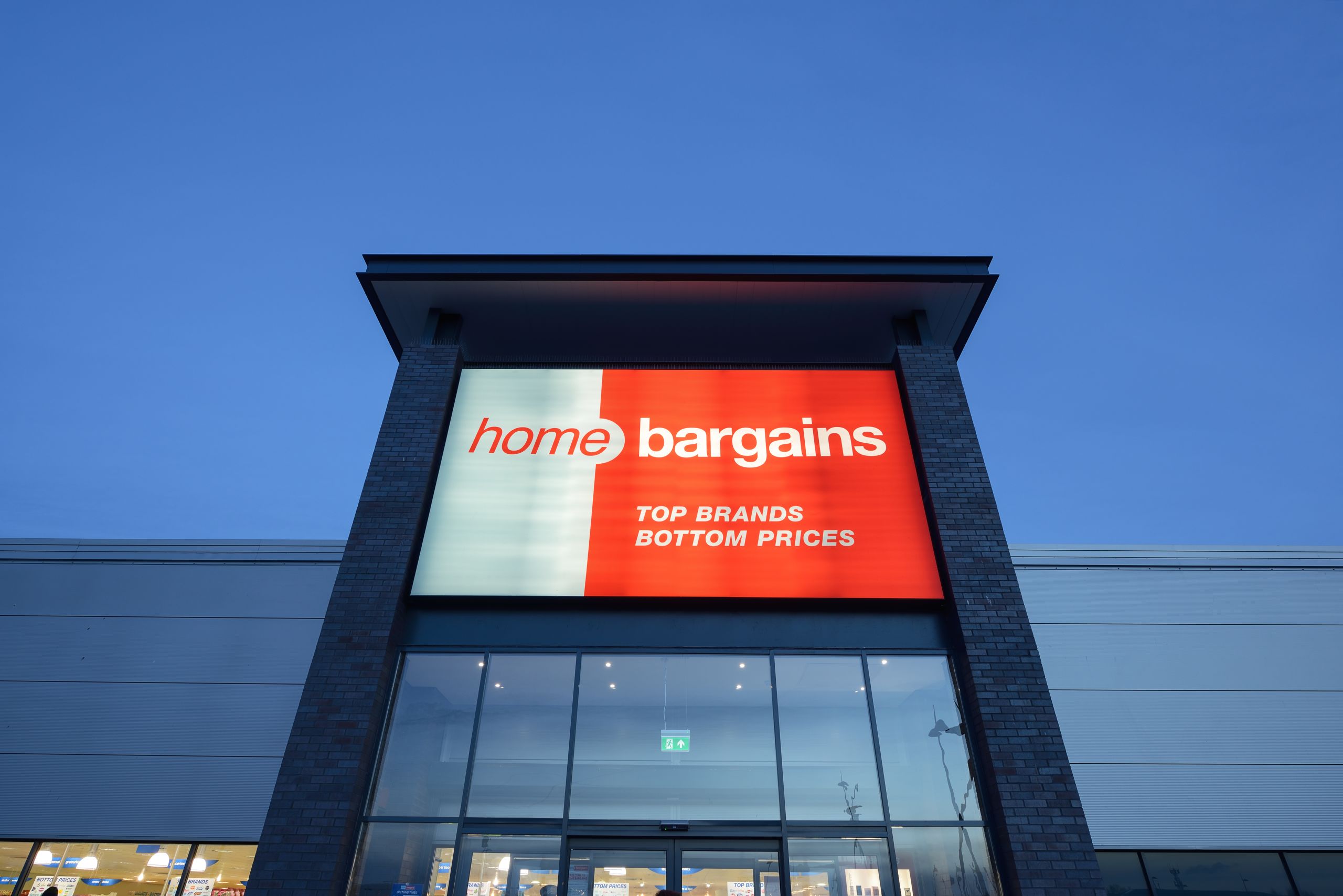 68. Tom Morris
Founder, Home Bargains
Last year: 79
Tom Morris prefers to fly under the radar, but has quietly built a retail empire from the ground up.
Starting out with a market stall in Liverpool back in 1976, today Morris has evolved his offering into a 500-store retail titan – which generated more than £2bn in sales in its last financial year.
According to the discount retailer's most recent annual figures, sales surged 14% in the past year, with profits soaring 20% to £203m.
Morris is a man who not only gives his customers a bargain, but knows how to get one for himself. He keeps prices low for shoppers via a savvy sourcing model: 30% of the branded groceries and general merchandise Home Bargains sells comes from its end-of-line and clearance lines.
Billionaire Morris has grand plans for Home Bargains and wants to grow the business to 1,000 stores. He may be discreet, but Morris' retail empire may soon be hard to ignore.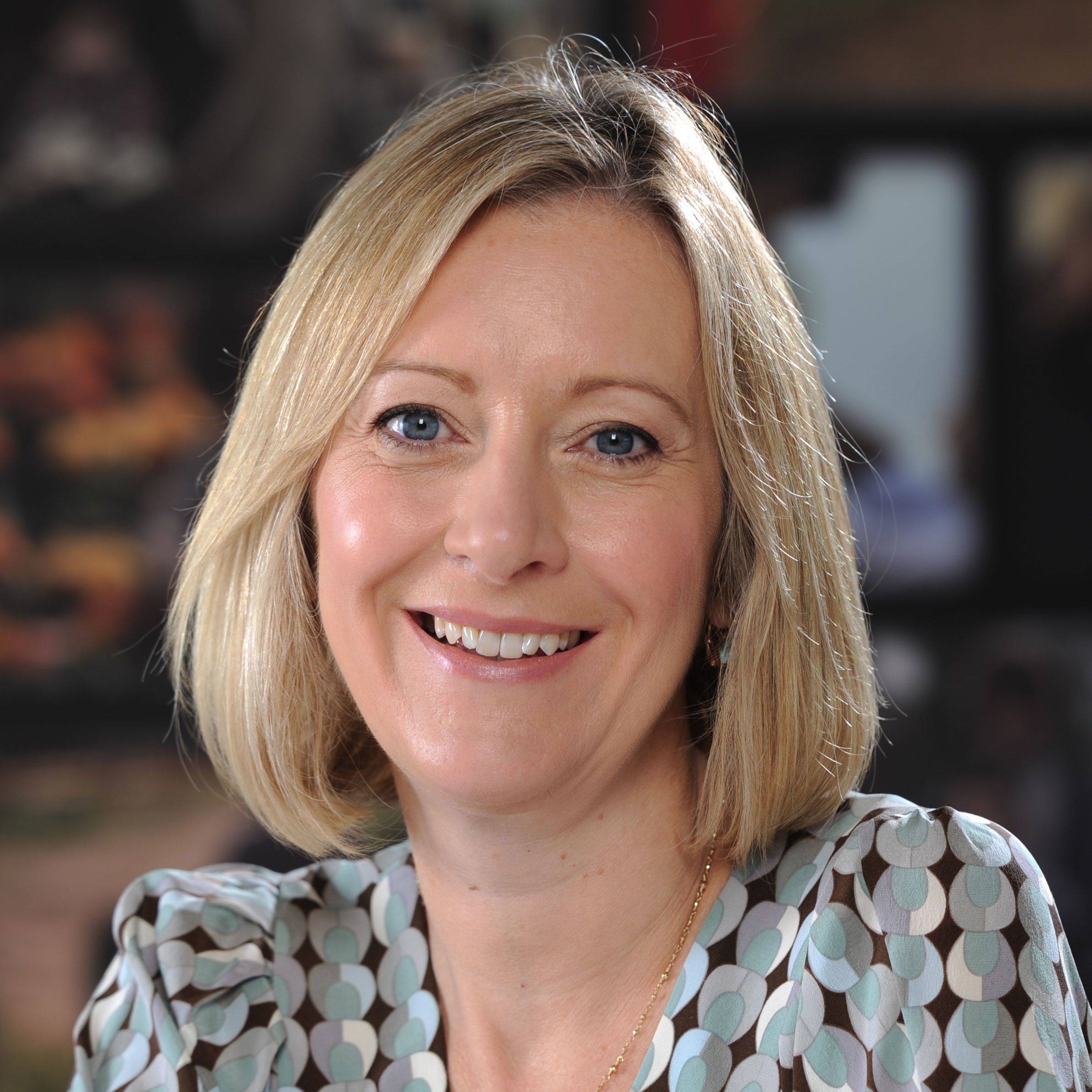 69. Jill McDonald
Managing director for clothing, home and beauty, Marks & Spencer
Last year: 71
Former Halfords and McDonald's boss Jill McDonald has overseen Marks & Spencer's long-suffering clothing arm for more than 18 months now – and still has lots of work to do.
In the retailer's year to March 30, clothing like-for-likes fell 1.6%. However, there were some encouraging signs, such as online clothing growth ahead of the market.
There were also missteps, though. M&S's clothing performance was hindered by poor availability on some of its most popular items in its latest quarter, when the retailer failed to buy enough in-demand stock or replenish quickly enough.
Despite these problems, the customer response to McDonald's initial changes, which involved pruning the range and introducing better fits such as more mid-sizes, has been positive.
There's a long way to go, but if McDonald can build on this, she could succeed where many others have failed and make M&S clothing special again.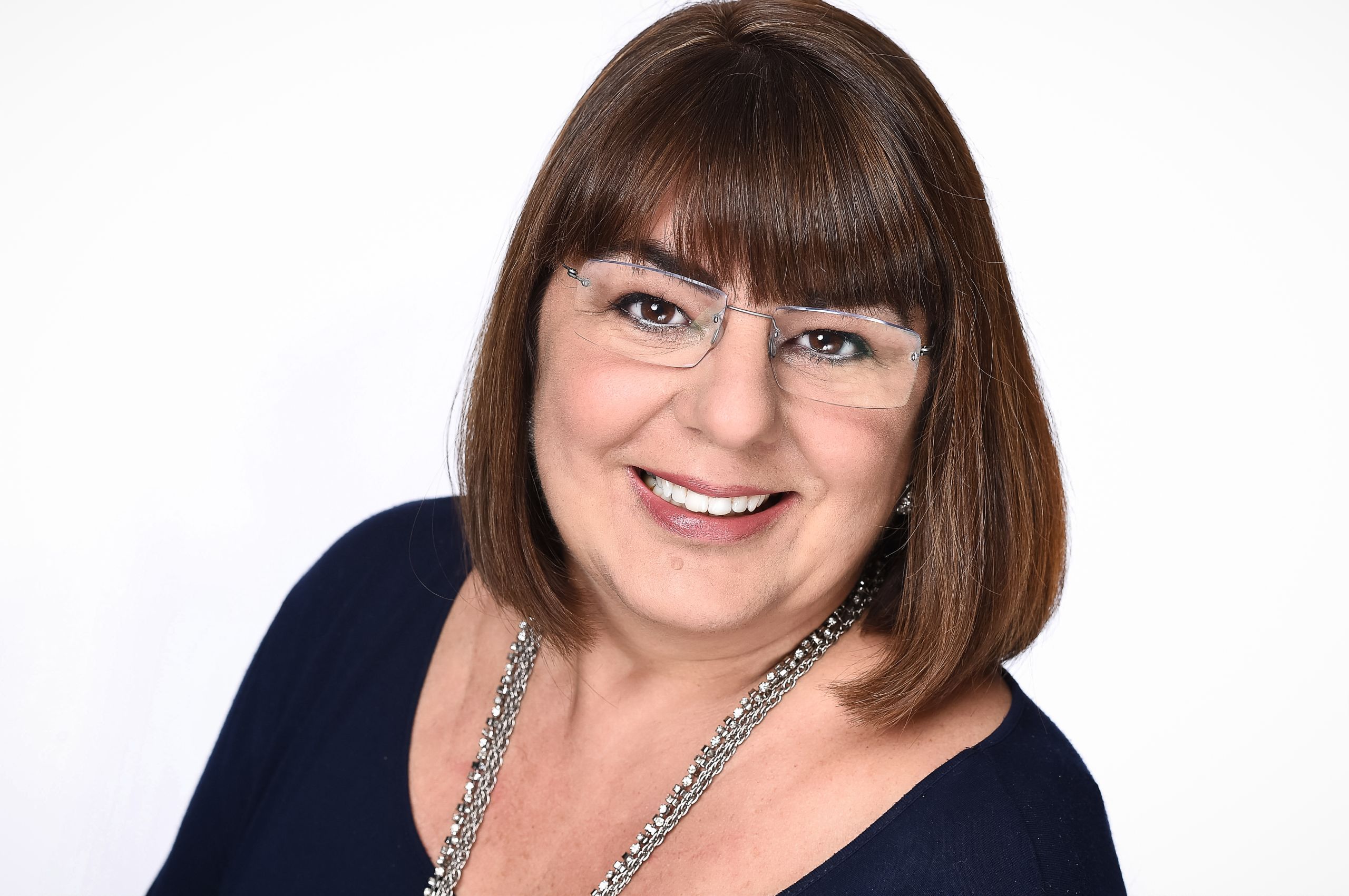 70. Alessandra Bellini
Chief customer officer, Tesco
Last year: 84
Tesco boss Dave Lewis poached Alessandra Bellini from his former employer Unilever back in 2017, spotting her talent in leading a business' transformation.
At the FMCG giant, Bellini led the rejuvenation of its US ice cream brands – including Ben & Jerry's, Magnum and Breyers – and helped it become the market leader in the category for the first time.
As chief customer officer at Tesco, Bellini has spearheaded many initiatives over the past year that have boosted the supermarket's competitiveness and given its customers better value.
She has led the overhaul of own-brand, brought products from value fascia Jack's into Tesco stores and launched 'Clubcard Prices' promotions, which offered cardholders discounts at the checkout to celebrate the grocer's centenary.
Her efforts are clearly paying off. The supermarket titan posted a 28.8% surge in pre-tax profits in its last financial year and an 11.5% jump in group sales.
Bellini has become a valuable right-hand woman to Lewis as they carry out one of the retail transformations of the decade.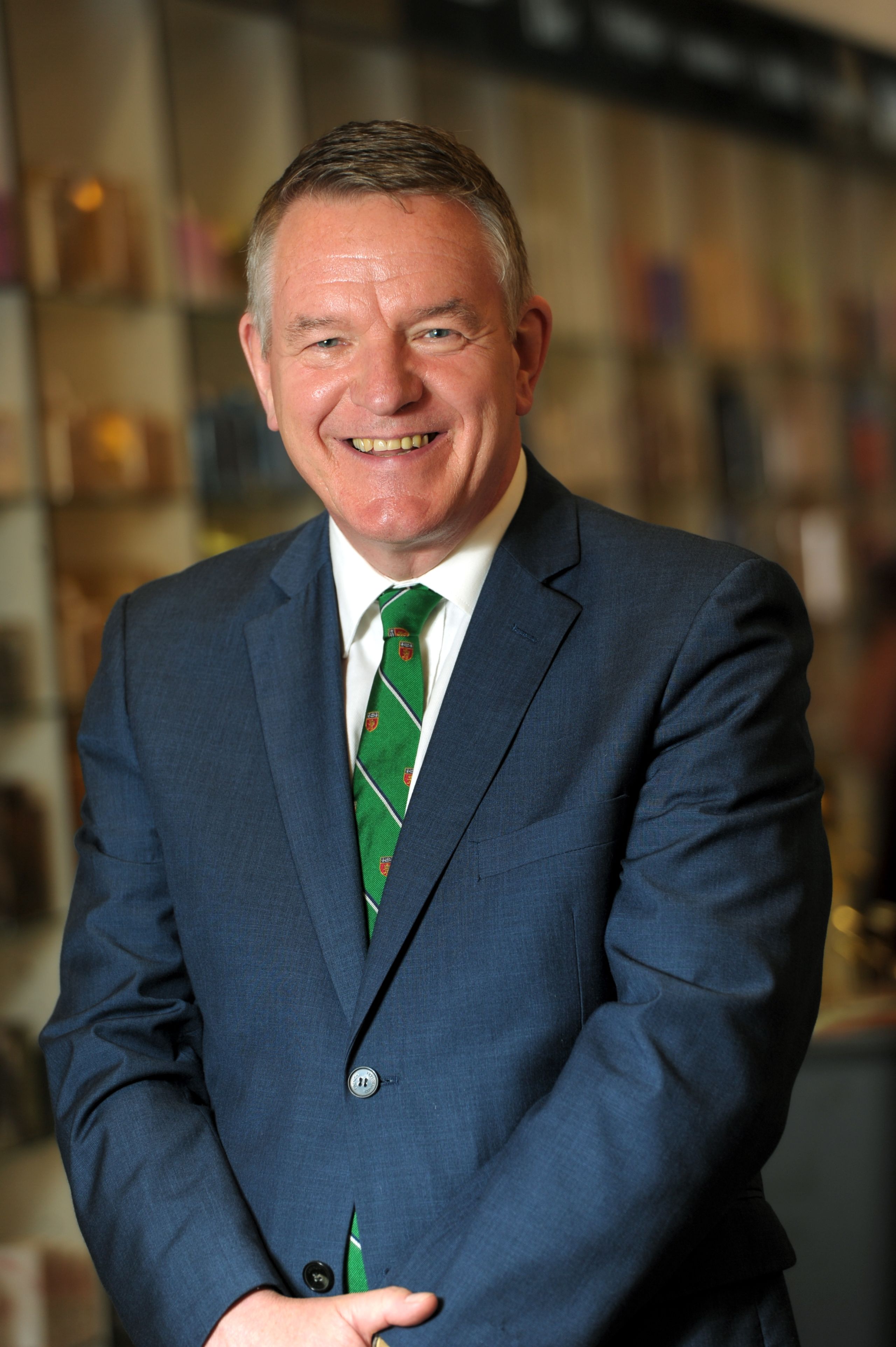 71. Peter Macnab
Chief executive, AS Watson UK
Last year: 74
Peter Macnab is working to ensure Superdrug remains as relevant as ever in a health and beauty market disrupted by a slew of social start-ups and direct-to-consumer brands.
In the year to December 29, 2018, Superdrug notched up a total revenue increase of 3.3% to £1.3bn year on year, while like-for-like sales rose 1.4%. In contrast, pre-tax profit fell 5% to £88.3m, but Macnab has said he is "pleased with the company's performance in challenging times". He also reported that Superdrug's total market share had risen 9.8% during the period, up from 9.2% in the previous financial year.
Macnab is ensuring that Superdrug capitalises on the latest trends. The retailer brought value beauty brand Revolution into its stores and used its sponsorship of hit TV show Love Island to drive sales in key categories such as bronzing and make-up.
Macnab has also opened new revenue streams for Superdrug by rolling out its Beauty Studio concept – offering services including haircuts, waxing, manicures and piercing – signing a deal with Co-op to sell the grocer's food, and running a vegan beauty pop-up shop.
Expect Macnab to further cement Superdrug as the millennials' go-to high street health and beauty retailer in the next year.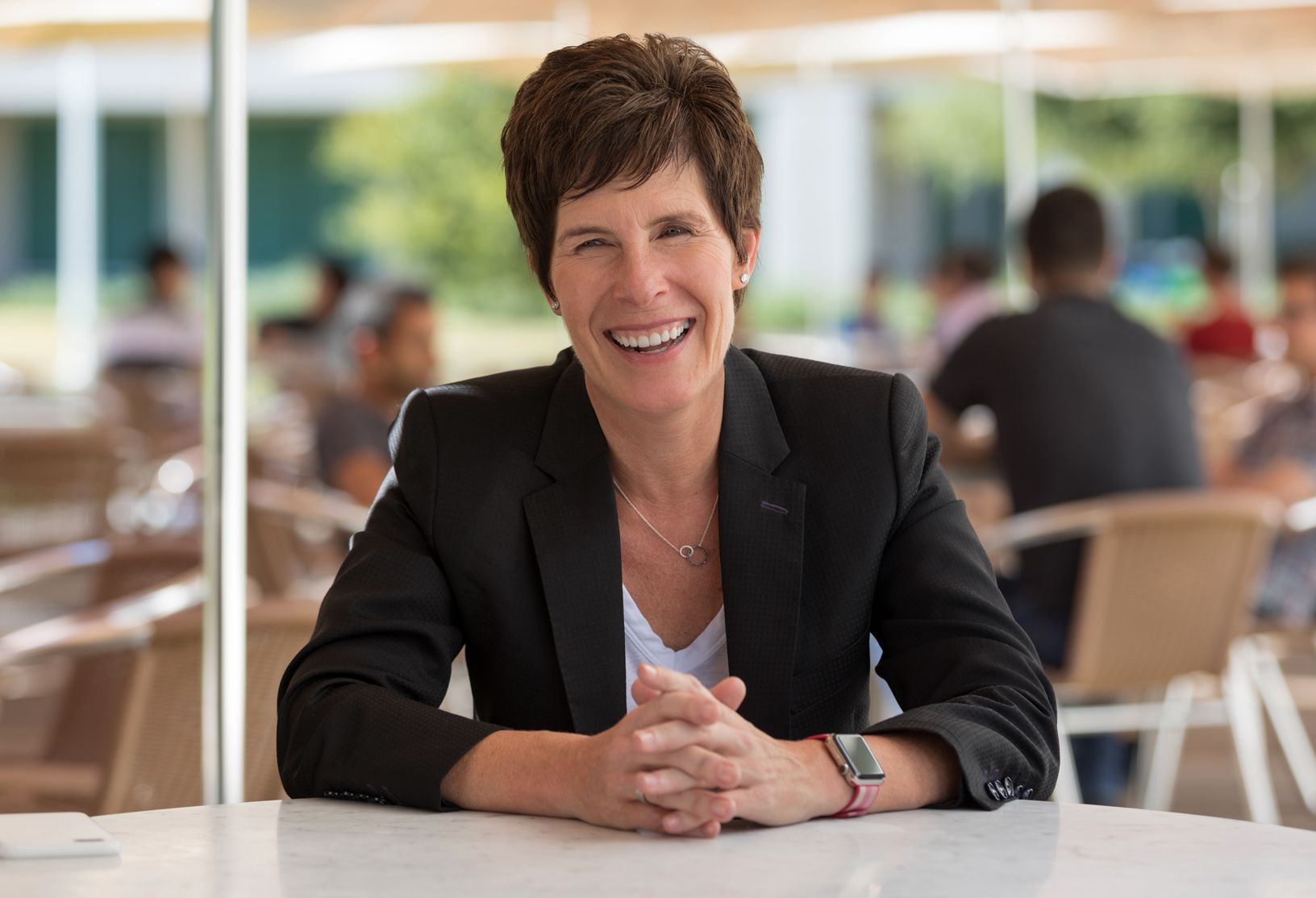 72. Deirdre O'Brien
Senior vice-president of online retail, Apple
NEW ENTRY
When Angela Ahrendts, one of the biggest names in global retail, revealed she was stepping down from Apple earlier this year, some might have expected the tech giant to hire another retail big-hitter to fill her sizeable shoes.
However, Apple shunned this approach in favour of entrusting the role to "safe pair of hands" Deirdre O'Brien.
O'Brien is an Apple veteran who has worked for the company for more than three decades. Formerly vice-president of people, O'Brien has taken on Ahrendts' retail responsibilities.
She joins at a difficult time for Apple. In the golden quarter, it suffered its first quarterly year-on-year sales decline since 2016, which continued in the first quarter of 2019 when iPhone sales plummeted 17%.
Described as "one of Apple's strongest executives" by Ahrendts, O'Brien's people skills should help to keep staff morale high as Apple tries to find its sweet spot again.
73.  Graham Bell
Chief executive, B&Q
Last year: 76
A Kingfisher veteran of more than 20 years, Graham Bell became B&Q's chief executive in October 2018.
Deemed a "highly experienced leader" by Kingfisher boss Véronique Laury, Bell worked in several senior roles at B&Q before moving to stablemate Screwfix, where he spent 12 years leading operations and property. His return to B&Q marks a new chapter as the retailer focuses on "catering for customers of the future".
In May, B&Q launched a new store concept to offer customers greater convenience. A 5,400 sq ft premises (almost 95% smaller than its average store), the GoodHome by B&Q format is being piloted in Wallington, London. Customers can purchase items using in-store digital screens or click-and-collect through its app.
While early days for Bell, this new store focus and B&Q's latest financials provide a solid base for him to build upon. In the quarter to April 30, 2019, sales rose 2.8% like for like and the same on a total basis to £851m.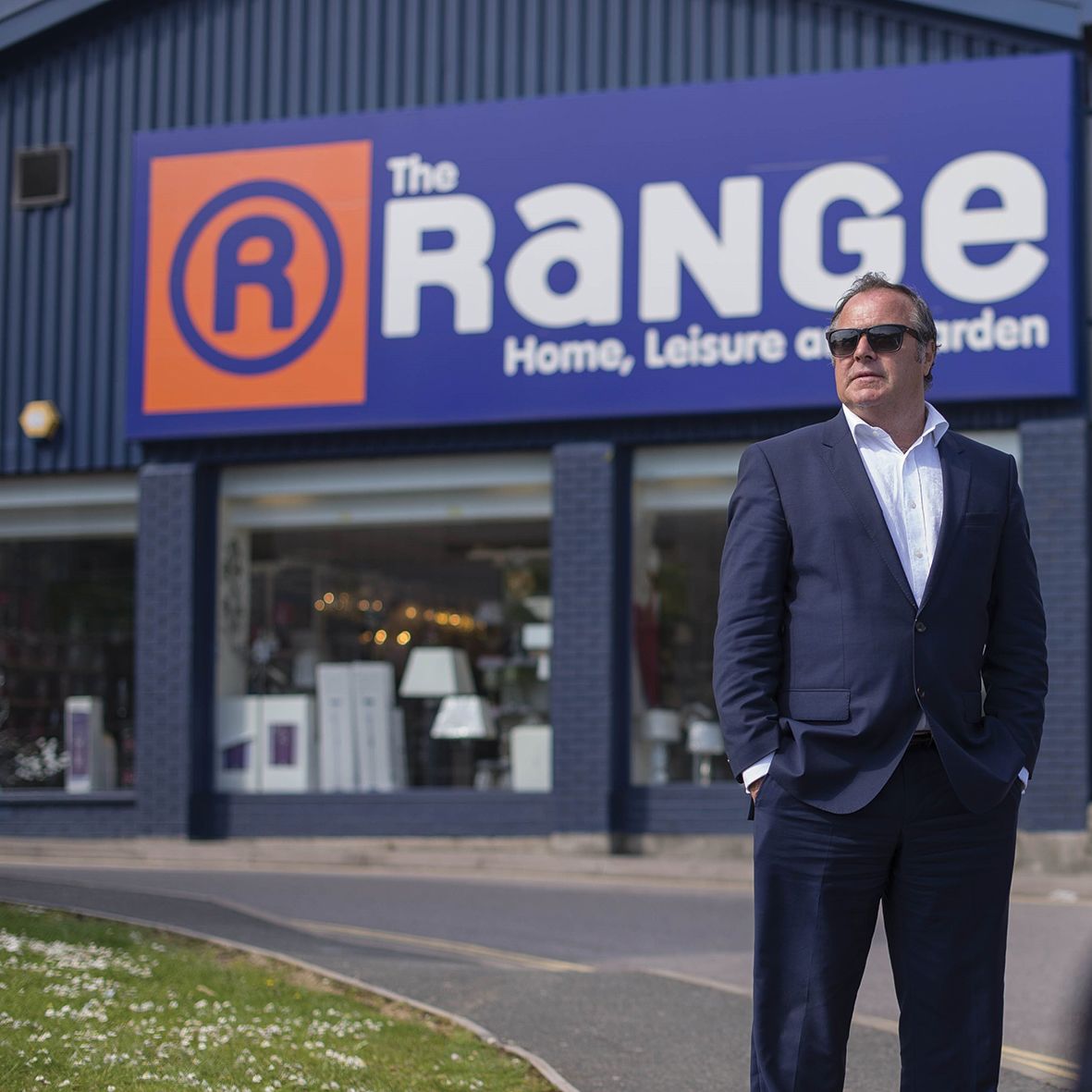 74.  Chris Dawson
Founder and executive chair, The Range
Last year: 67
Had The Range's highly anticipated IPO gone ahead, Chris Dawson would likely have moved up our list. However, with the float put on ice because of "crap" conditions and company profits down 22%, he's slipped seven places. 
But that's not to say that Dawson and the business he founded in 1988 as a market stall trader have ceased to exert influence in the retail industry.
In the past year, Dawson has prioritised growth of his discount chain, adding to its 150-strong store portfolio, investing in its ecommerce offering and partnering with Iceland to pilot store-in-stores. The deal has seen three Iceland stores opened in The Range's Midlands and Liverpool branches, with the aim to roll out more widely if the trial is successful.
Dawson has described the alliance as "exciting" because it will "provide customers with a 'one-stop shop' and access to over 80,000 different products under one roof".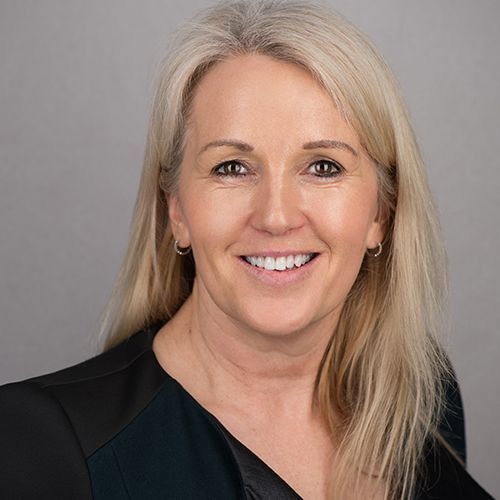 75.  Karen Hubbard
Chief executive, Card Factory
Last year: 73
Karen Hubbard has a highly ambitious growth strategy for Card Factory and is defiant in the face of challenges confronting the greetings card specialist.
In April 2019, it was revealed that company full-year profits were down 4.9% due to lower footfall, and that the number of UK card buyers that had shopped at Card Factory had dropped 2% to 62% for 2018/19
Card Factory opened 51 new stores in the year to January 31, and Hubbard has her sights set on growing the portfolio from around 950 to 1,200 stores across the UK, Republic of Ireland and Australia.
Hubbard's optimism is understandable. Card Factory has grown its value and volume share of single greeting cards to 19.3% and 32.4% respectively.
It has also had success on the awards circuit. The retailer was nominated for Best Specialty Retailer at the 2019 Retail Week Awards and won OC&C's Best Value Retailer award for the third consecutive year.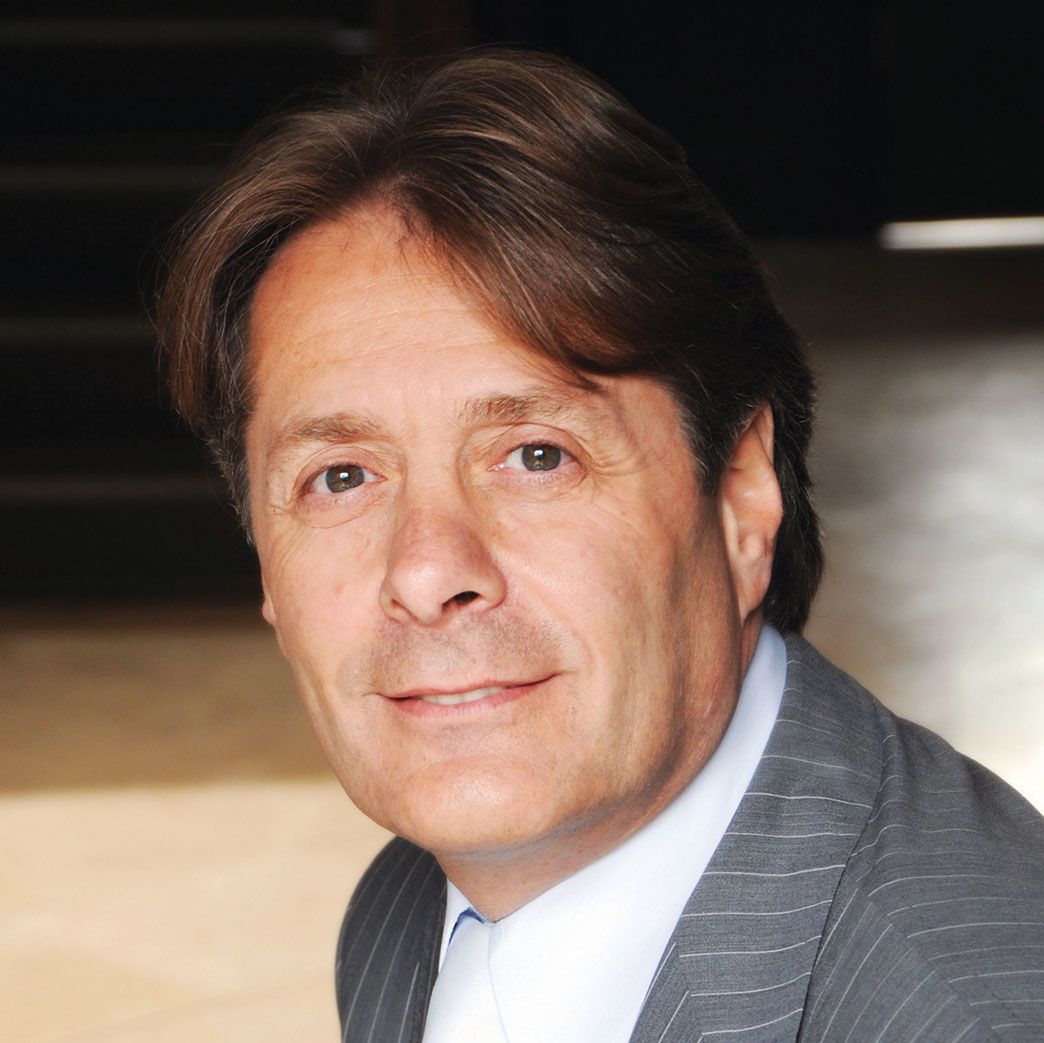 76.  Ian Grabiner
Chief executive, Arcadia
Last year: 70
Falling six places on 2018's list, Ian Grabiner is leading fashion giant Arcadia in arguably its most tumultuous year.
As chief executive of the fashion group and Sir Philip Green's right-hand man, Grabiner saw Arcadia's total sales slip 10.5% to £1.7bn in the year to August 2018, with like-for-like sales down 7.5%.
On May 22, Grabiner revealed Arcadia's plans to shutter 23 stores and slash rents at 194 other shops as part of its CVA, putting 520 jobs at risk.
Less than a month later, on June 12, the CVA was approved in an agreement that Grabiner has said now puts the "right structure in place to reduce our cost base and create a stable financial platform" to "execute our business turnaround plan".
This includes driving cost efficiencies, managing a refreshed retail store estate and investing in its multichannel proposition and logistics.
With store closures and a huge shake-up of the Arcadia empire on the horizon, the CVA could make or break Grabiner's legacy.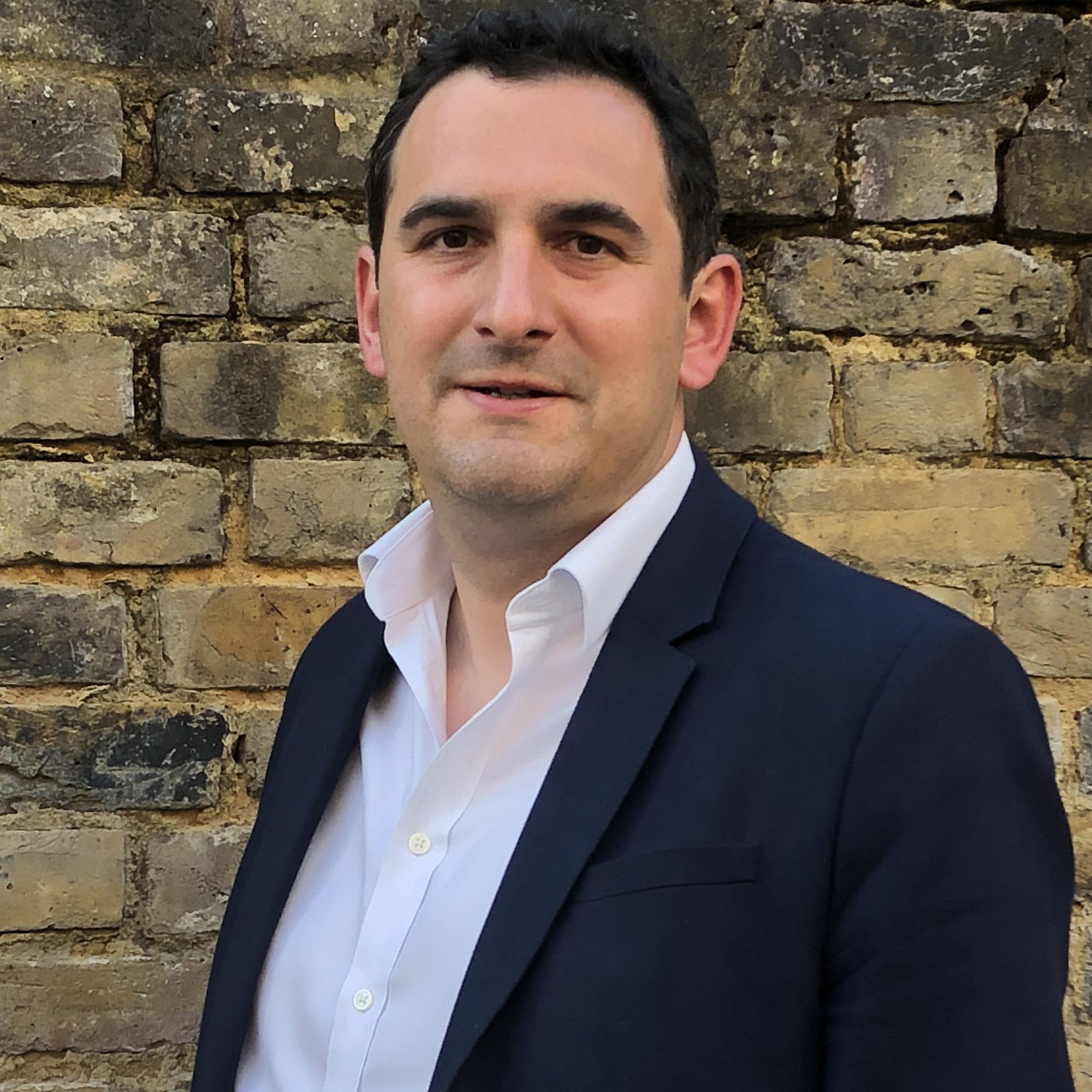 77.  Ben Barnett
Chief executive, The Foschini Group 
Last year: 75
Driving sales has been firmly on the agenda for Ben Barnett, chief executive of the UK arm of South African retail titan The Foschini Group (TFG).
After years of acquisitions, TFG has now slowed down to focus on the womenswear retailers already in its portfolio, including Hobbs, Whistles, Phase Eight and Damsel In A Dress.
TFG increased revenue by 42% to £318.8m in the first nine months of 2018 and its Christmas trading period brought comparable sales growth of 3.5%.
It remains to be seen whether TFG will seek further acquisitions, or if Barnett will instead continue his focus on sales. A significant management team reshuffle also took place in December 2018.
Barnett was the long-standing boss of Phase Eight until it was acquired by TFG.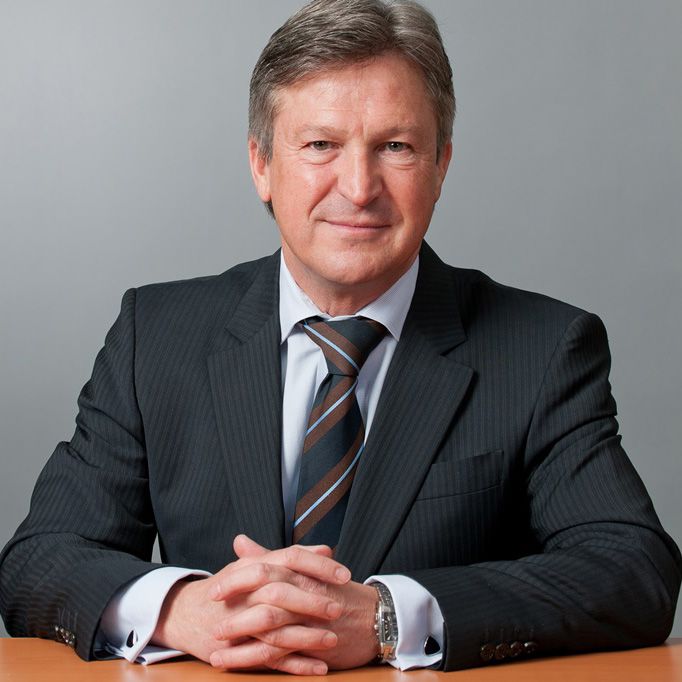 78.  Terry Duddy
Interim executive chair, Debenhams
NEW ENTRY
In his second interim role for the ailing department store group, Terry Duddy was named acting executive chair of Debenhams in April 2019 following Sergio Bucher's controversial exit.
With Bucher spectacularly ousted from the retailer's board in January by Sports Direct mogul Mike Ashley, and lenders now in control of the business, former interim chair Duddy is stepping up to assume a more hands-on role.
Speaking on his appointment in April, Duddy recognised Bucher's efforts and highlighted the retailer's new direction: "Debenhams now has a clear path towards a viable and sustainable future, and we have Sergio and his team to thank for that."
But the former Home Retail boss has a tough time ahead of him to drive Debenhams forward. In May, creditors approved Debenham's CVA – setting the scene for the chain to close 22 stores by 2020, impacting up to 1,200 jobs.
While developments at Debenhams have brought harsh criticism from former shareholder Ashley – who has now launched last-minute legal proceedings against the rescue deal – Duddy remains optimistic about Debenhams' future. He believes the CVA is an "important step to give Debenhams the platform to deliver a turnaround".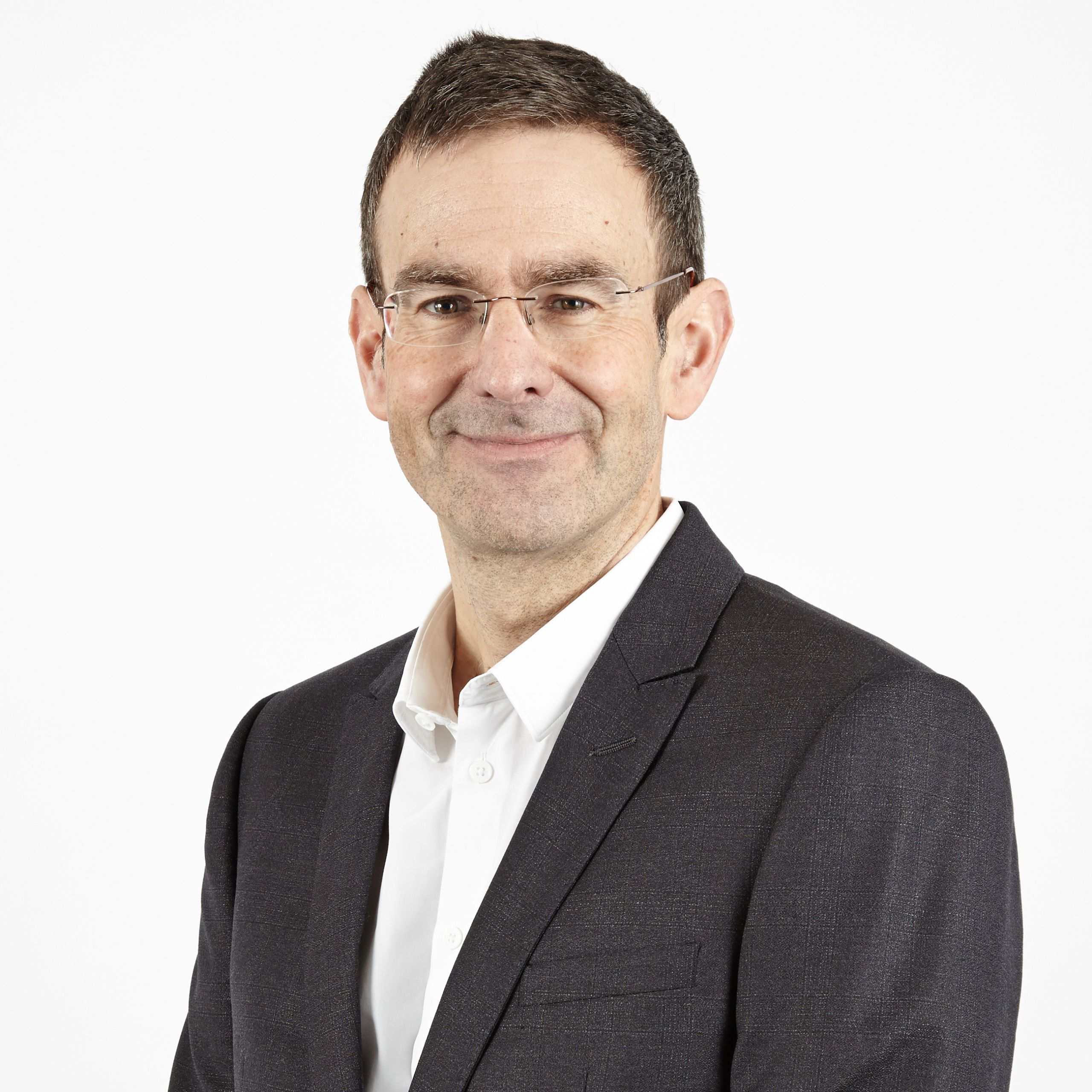 79. Nick Wilkinson
Chief executive, Dunelm
Last year: 80
Appointed Dunelm chief executive in March 2018, over the past year Nick Wilkinson has helped the homeware retailer bounce back and defy industry expectations to deliver strong sales and profits growth across its online and store propositions.
In April, Dunelm recorded a 6.1% rise in group revenue year on year to £284.5m in the third quarter to March 30, supported by like-for-like sales growth of 9.8%. Its online sales increased 32.1% over the same period.
Wilkinson has credited the retailer's recent financial performance to a focus on "attracting more customers to the brand and giving them more reasons to shop" – complemented by "a positive homewares market".
While recent growth has been promising for the homeware retailer, when it comes to future prospects Wilkinson is taking a measured approach. He has stated that he's "cautious about the outlook for the remainder of the financial year due to the continuing political uncertainty in the UK".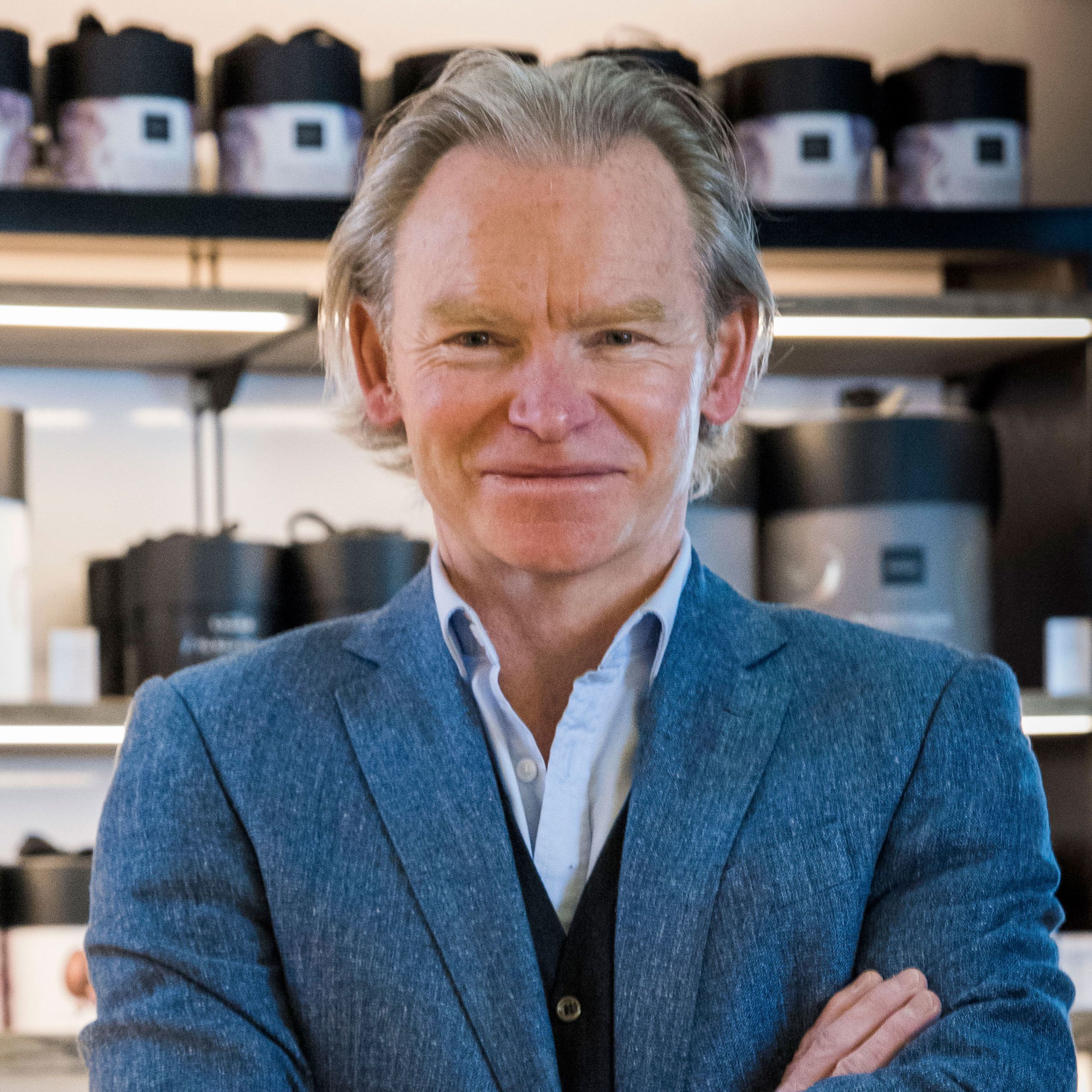 80.  Angus Thirlwell
Chief executive, Hotel Chocolat
Last year: 86
Hotel Chocolat proves that in the UK's evolving retail landscape physical stores can still thrive.
Led by co-founder Angus Thirlwell, the upmarket British chocolatier has recently opened 14 new shops – contributing 4% to group sales growth. Interim results in February this year showed profits before tax had increased 7% to £13.8m.
Now with more than 80 branches across the UK and Ireland, the specialist retailer has used domestic growth as a springboard to launch stores in two new territories – New York and Tokyo.
Speaking to Retail Week in January, Thirlwell credited the retailer's success to viewing stores and online as one, instead of separate divisions competing for the same spend: "We look at the cost to acquire a new customer – one of those ways is through a physical store, and that continues to be a very cost-effective way of welcoming tens of thousands of new customers."
Thirlwell is also looking to innovate further in product. In April, he announced the launch of vegan ice lollies.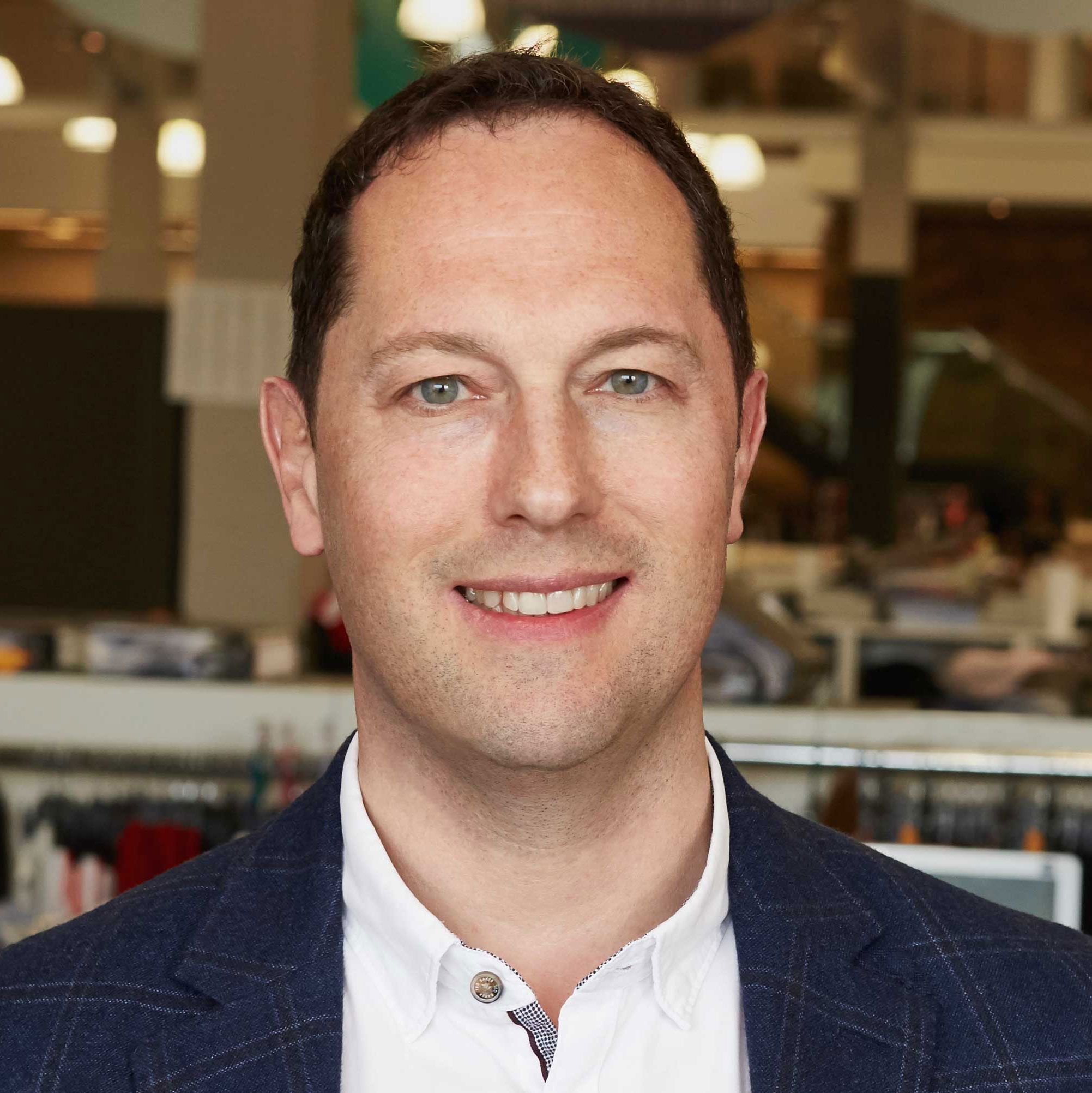 81.  Ben Lewis
Chief executive, River Island
Last year: 83
Ben Lewis has had a challenging couple of years at River Island as he's sought to drive a multichannel, tech-focused strategy to keep up with "evolving consumer habits and expectations".
However, having actioned a slew of new launches and innovations recently, Lewis could see things turn around – just as he prepares to step down as chief executive and move into a non-executive director role from September.
The fashion retailer recently expanded into babywear and has won column inches for its popular pro-diversity campaigns (such as 'Labels are for clothes') and celebrity lines.
Expansion has fed into Lewis' store strategy. In March 2019, River Island acquired fashion brand Mint Velvet in a £100m deal, and in May opened an extended new store in Essex. Now one of the largest in its portfolio, the store at Intu Lakeside shopping centre doubled its footprint to 21,000 sq ft.
As the retailer enters a new chapter, incoming chief executive Will Kernan will need to ensure he maintains Lewis' investment in innovation and tech if River Island is to stay on track.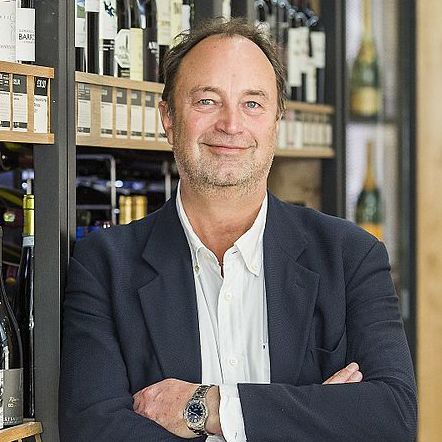 82.  Rowan Gormley
Chief executive, Majestic Wine
Last year: 85
If Tesco boss Dave Lewis is nicknamed 'Drastic Dave', then perhaps the Majestic Wine boss should be called 'Radical Rowan'.
Rowan Gormley plans to scrap the Majestic name this year as he seeks to sell off assets and trade solely as lesser-known brand Naked Wines – the business he founded and Majestic acquired in 2015. Gormley's aim is to build on Naked Wines' online and international growth.
There's no doubt Naked Wines is growing faster than Majestic. Its sales have almost doubled since Majestic bought the business and are expected to top £175m this year.
There are many risks in ditching the Majestic moniker though, such as losing its loyal customer base, but Gormley believes the potential rewards outweigh this. He has said: "There is a big opportunity in the form of Naked that requires money and management focus."
Gormley, who cut his teeth working for Richard Branson at Virgin Wines, clearly has the same maverick streak as his former boss.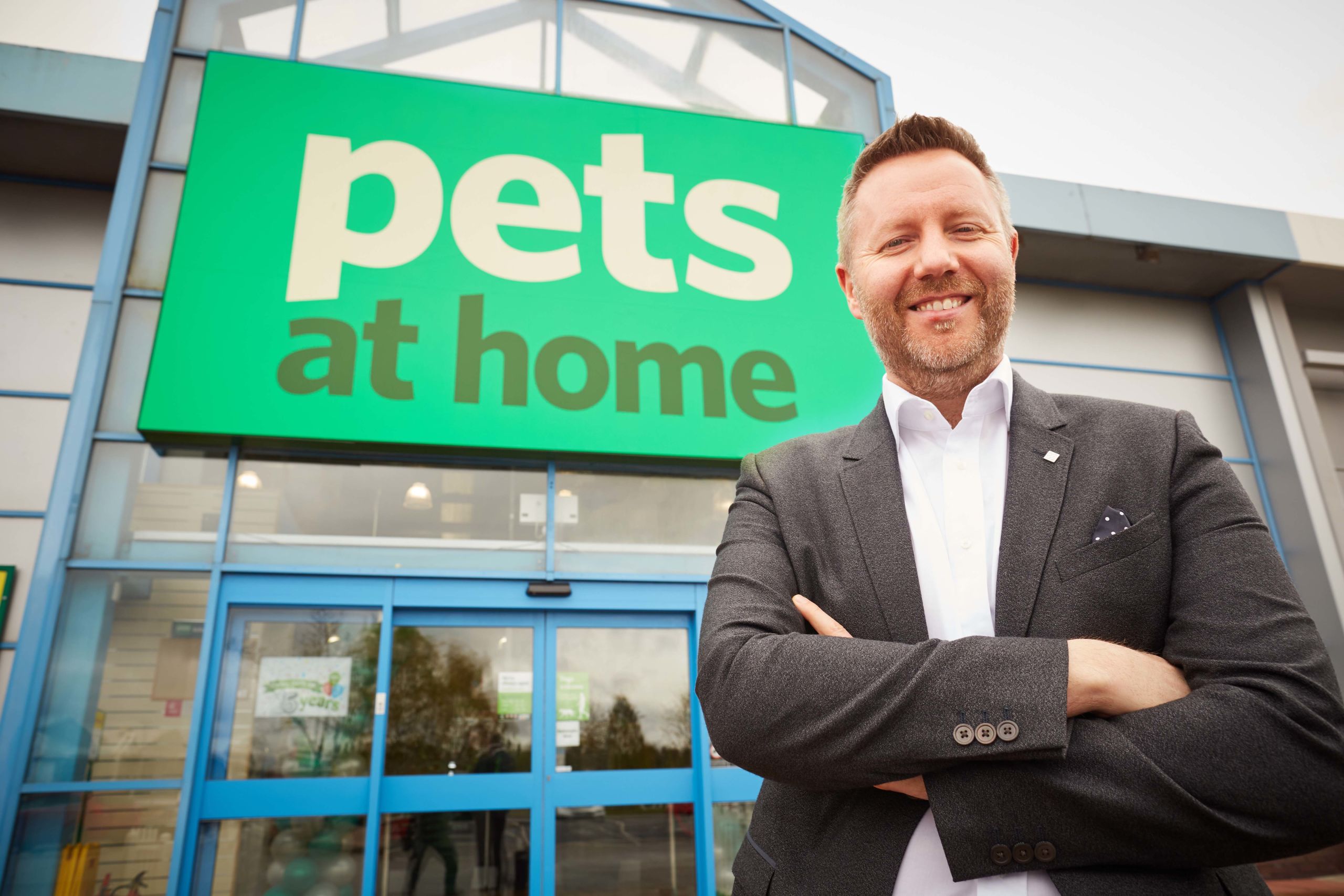 83.  Peter Pritchard
Chief executive, Pets at Home
Last year: 88
Peter Pritchard has had a strong year at the helm of Pets at Home. Profits increased "faster than anticipated" – underlying pre-tax profits climbed 6.1% to £89.7m in the 52 weeks to March 28 as like-for-likes advanced 5.7%.
A retail veteran of 30 years, having worked at Asda, Sainsbury's, Iceland and M&S, Pritchard is using his retail nous to make Pets at Home stores special and provide a key reason to shop with it rather than Amazon.
He's rolling out a new 'store of the future' format, packed full of interactive elements and innovative technology, including an on-site dog groomer, a dog wash and a selfie screen to take a picture with your pet.
Over the next year, Pets at Home is focused on gaining a bigger share of the £6bn pet care services market.
Discussing the growth opportunity, Pritchard said: "You can't groom a dog on the internet. You've got to do it in person and that's another reason to come to our stores – and we've got 315 of them."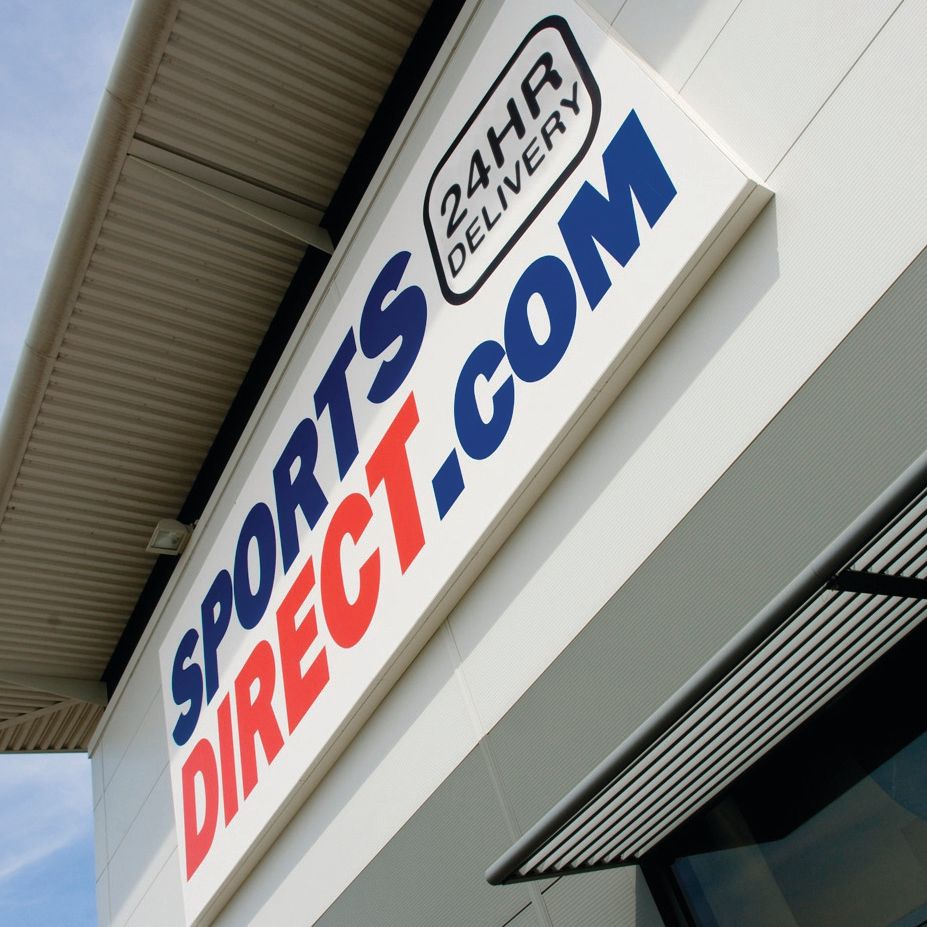 84.  Michael Murray
Head of elevation, Sports Direct
NEW ENTRY
The future son-in-law of Sports Direct owner and our list's third most influential power player Mike Ashley, Michael Murray was promoted to head of elevation in August last year at the age of 28.
Having initially joined Sports Direct as a consultant, Murray has since headed up property, where he's worked to revamp the store estate. This includes developing its new-generation store in Thurrock, which features a state-of-the-art gym, experiential technology including selfie mirrors and a luxury fashion offering from upmarket fascia Flannels.
Murray's store focus has helped the sporting goods retailer secure collaborations with big brands such as Adidas, in line with Ashley's lofty vision for Sports Direct to become the "Selfridges of sport".
Murray is also playing a significant role in the transformation of House of Fraser, which Sports Direct snapped up in August 2018. Plans are afoot to elevate the department store chain's appeal. Several branches will be transformed into Frasers – a luxury mini-chain.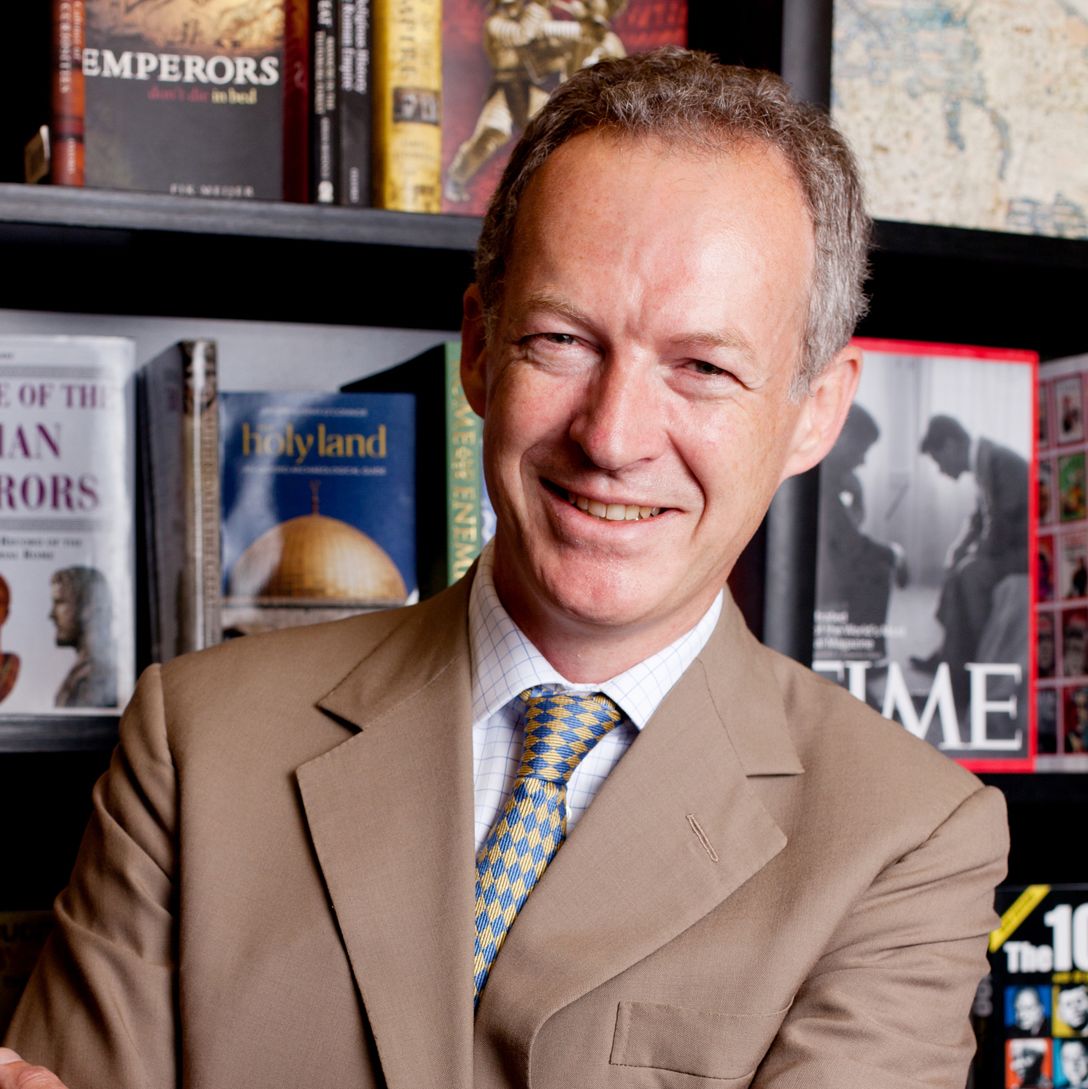 85.  James Daunt
Chief executive, Waterstones and Barnes & Noble
Last year: 91
The founder of one of Britain's best-loved indie bookshops, James Daunt is also the man responsible for ensuring the country's biggest book chain still has a presence at all.
When Daunt took the helm of Waterstones in 2011, it was teetering close to the brink and few thought the bookseller had a long-term future. However, eight years later it's still alive and kicking thanks to Daunt's repositioning of the business as a serious specialist with a local approach.
It's also bigger than ever, thanks to its acquisition of Foyles last September and Barnes & Noble in June 2019. The latter sees Daunt take on the role of Barnes & Noble chief executive and he is expected to split his time between Waterstones in London and the US bookseller's headquarters in New York.
Upon announcement of the Barnes & Noble acquisition, Daunt said: "Physical bookstores the world over face fearsome challenges from online and digital. We meet these with investment and with all the more confidence for being able to draw on the unrivalled bookselling skills of these two great companies."
However, the rise of digital isn't the only challenge that Daunt has to overcome. In March, Waterstones employees launched a petition calling for payment of a "real living wage", which quickly gained 9,000 signatures. Daunt objected to the campaign, stating that its objective was "laudable but flawed", and maintained Waterstones' emphasis on career progression over starting rates of pay.
Despite the furore, Daunt has remained optimistic about Waterstones' future, particularly in the evolving digital landscape. He believes "it is an exciting and invigorating time in bookselling as good bookshops are rediscovering their purpose in the fight back against online and e-reading".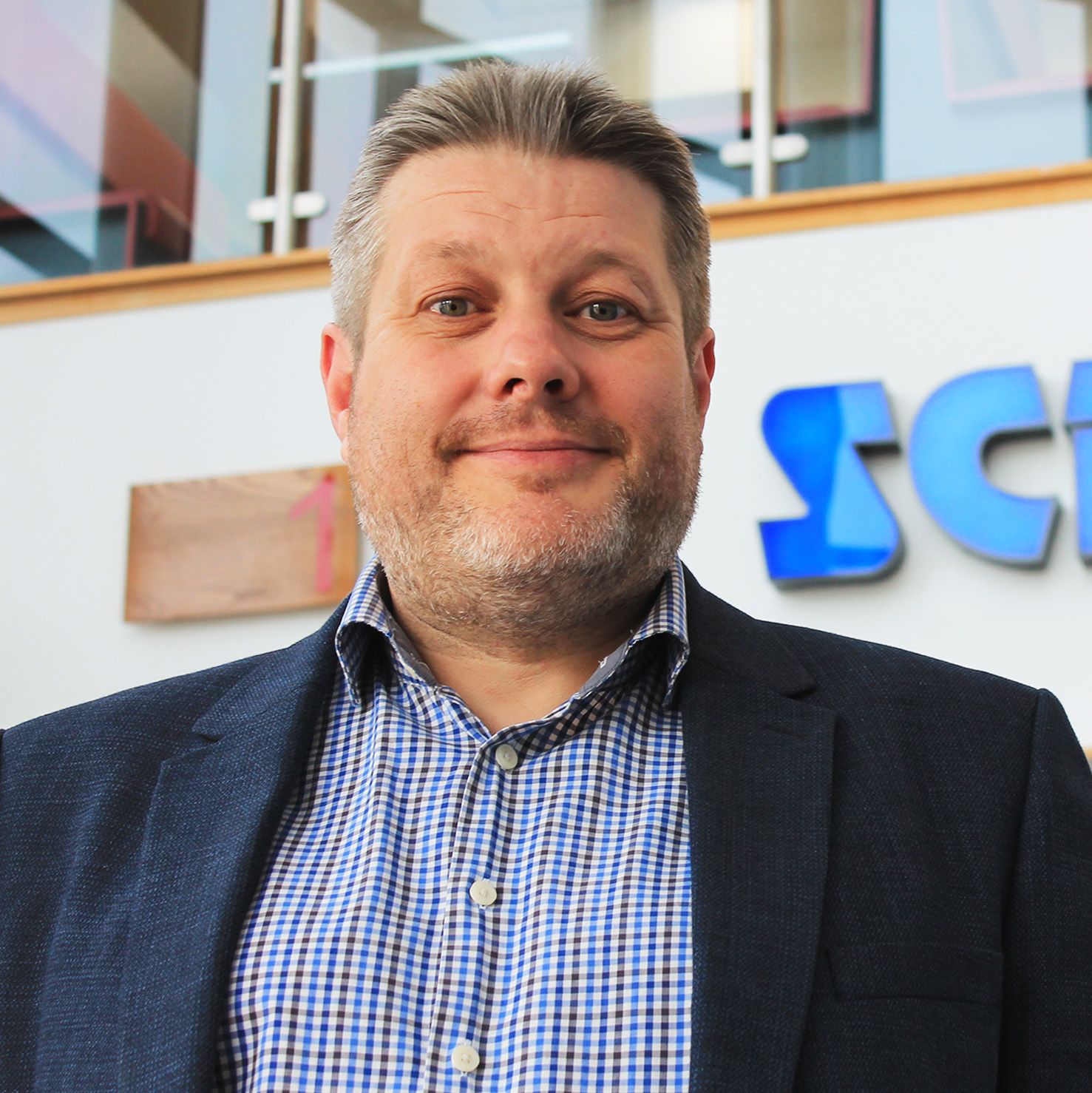 86.  John Mewett
Chief executive, Screwfix
NEW ENTRY
Referred to as a "proven operator" by Kingfisher chief executive Véronique Laury, John Mewett became DIY retailer Screwfix's chief executive in September 2018. He was previously digital director at parent Kingfisher and, prior to that, spent eight years as Screwfix's marketing and IT director.
At the time of his appointment, Laury said Mewett was a "highly experienced Kingfisher leader" and was "already playing instrumental roles" in the company's transformation.
And Mewett has continued to uphold this reputation as the Screwfix supremo. In its latest quarterly results, Screwfix's revenues were up 9% to £433m. The sales growth was, in part, down to the ongoing expansion of its store network and improvements to its click-and-collect service – it now trades from more than 600 UK stores and delivers to more than 20 European countries.
Over the coming year, Mewett is targeted on further strengthening the retailer's multichannel operation, mobile and convenience, with the aim of making things easier for the customer.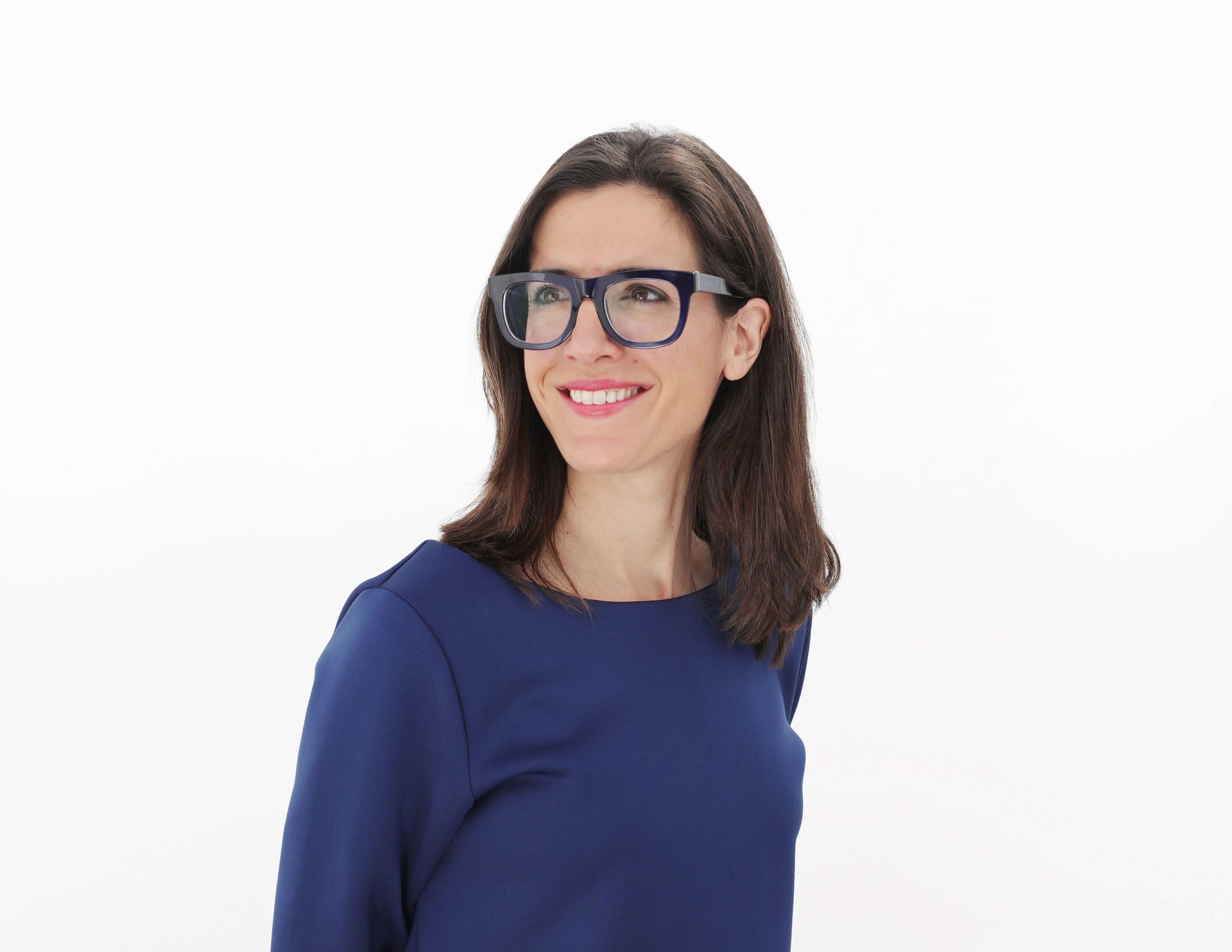 87.  Maria Raga
Chief executive, Depop
NEW ENTRY
Chief executive of the popular peer-to-peer fashion marketplace, Maria Raga is helping to reinvent the way people shop.
A hit with creatives, Depop began as a spin-off app from founder Simon Beckerman's fashion magazine PIG, as a means for readers to sell old clothes and new designs.
The idea grew legs and the app was re-envisaged as a mobile-first global sales platform. Today, the company boasts more than 10 million users and has 80 employees in London, Milan and New York, with Raga at the helm.
A former Groupon vice-president, Raga joined Depop in 2014 as vice-president of operations and took the role of chief executive in 2016.
In 2018, she led on a $20m (£15.7m) funding round and has more recently focused on acquiring customers at home and internationally. Millennials are especially key to growth – in an interview with Forbes, Raga revealed that 80% of Depop users are under 25 years old.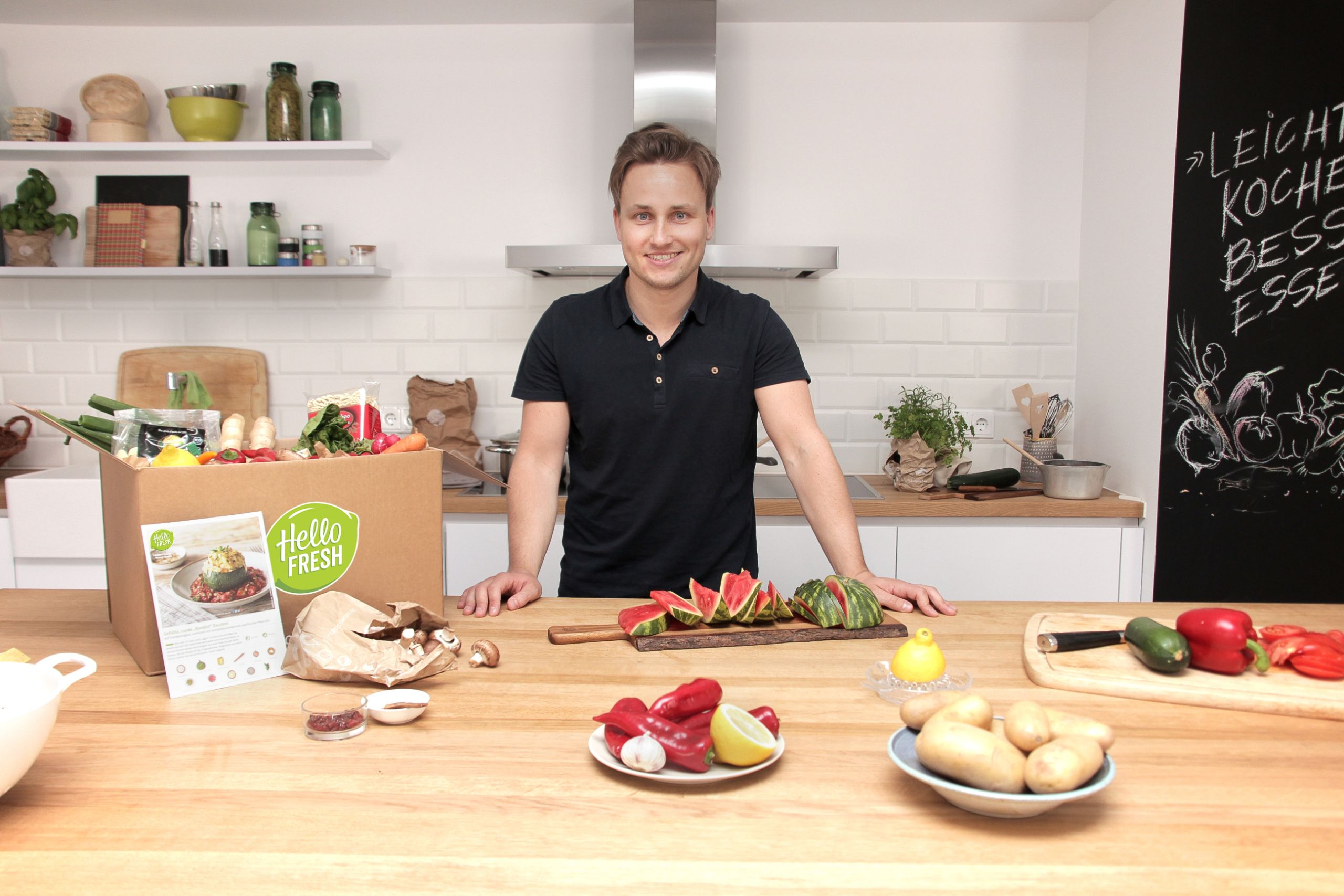 88.  Dominik Richter
Chief executive and co-founder, HelloFresh
NEW ENTRY
Inspired by the success of a similar business model in Sweden, Dominik Richter launched his own meal-kit company in 2011, targeting his home market of Berlin and other European locations.
Fast-forward to 2018 and Richter's by-the-box delivery service had expanded globally and conquered America, overtaking US rival Blue Apron in sales and customer numbers.
Today, HelloFresh is widely considered the number one meal-kit company within the 11 countries it serves.
Despite losses, the publicly traded company enjoyed a good start to 2019, with a 42% rise in first-quarter sales, while the number of active customers jumped 32% to 2.5 million.
And Richter's proposition is giving grocers food for thought. Sainsbury's now sells a selection of HelloFresh meal kits, while Tesco has created boxes of its own in a bid to fend off the threat of subscription services.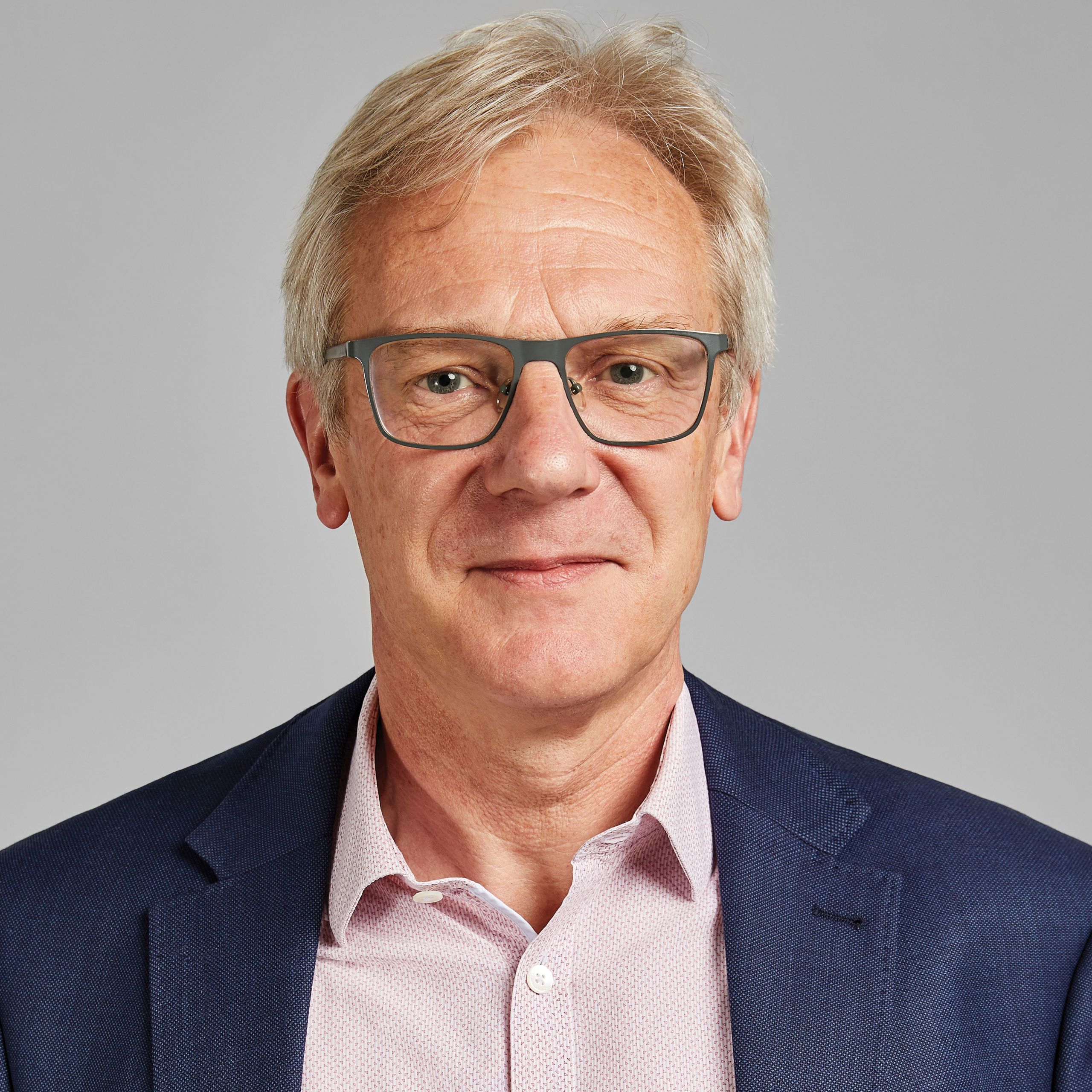 89.  Lindsay Page
Chief executive, Ted Baker
NEW ENTRY
After an internal investigation into founder Ray Kelvin's conduct, Lindsay Page replaced him as Ted Baker's chief executive in April 2019.
Page, who held the position on an interim basis after Kelvin took a leave of absence in December 2018, is now tasked with fully restoring Ted Baker's reputation after the infamous 'hugging row', and ensuring continued commercial success.
Later this year, Ted Baker is set to conduct a survey of all employees about the working environment "to gauge views on the improvements that have been made" and to gain feedback on what else could be done "to make Ted Baker an even better place to work".
Page, who has worked for Ted Baker in various roles since 1997, will also be focused on improving the fashion retailer's performance after full-year group operating profit slumped 23% to £54.5m, despite increased sales of 4.4% to £617.4m.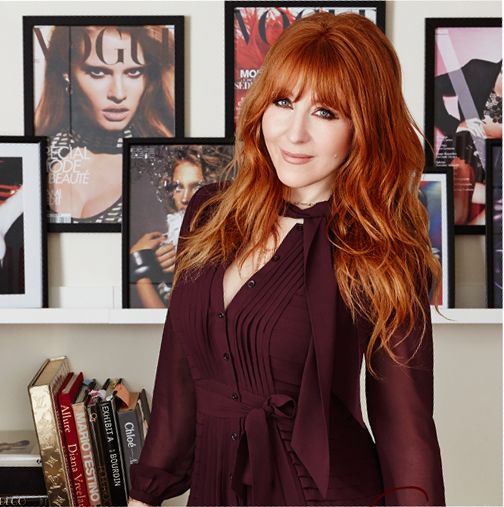 90.  Charlotte Tilbury
Founder, Charlotte Tilbury Beauty 
NEW ENTRY
Following the success of her namesake beauty brand, cosmetics artist Charlotte Tilbury makes her inaugural appearance among retail's top 100 influential people.
Her skincare and beauty range started in 2013 as a concession at Selfridges and was reportedly the department store's biggest-ever beauty launch.
Known for its rose-gold packaging and marketed to 'darlings' (aka customers) via celebrity endorsements and tutorials, the brand has achieved cult status and boasts stockists including Harrods, Harvey Nichols and Sephora.
Tilbury also now has award-winning stores in Covent Garden and Westfield White City, with products available to buy online in 67 countries.
Market researcher Mintel credited savvy social content and inclusivity to Tilbury's retail reign, saying: "While the brand is very Hollywood luxury, it doesn't feel like it's exclusively for an age group. Plus, Charlotte is super hands-on with social media, always posting from events she's been to or people she's done make-up for – showing her expertise."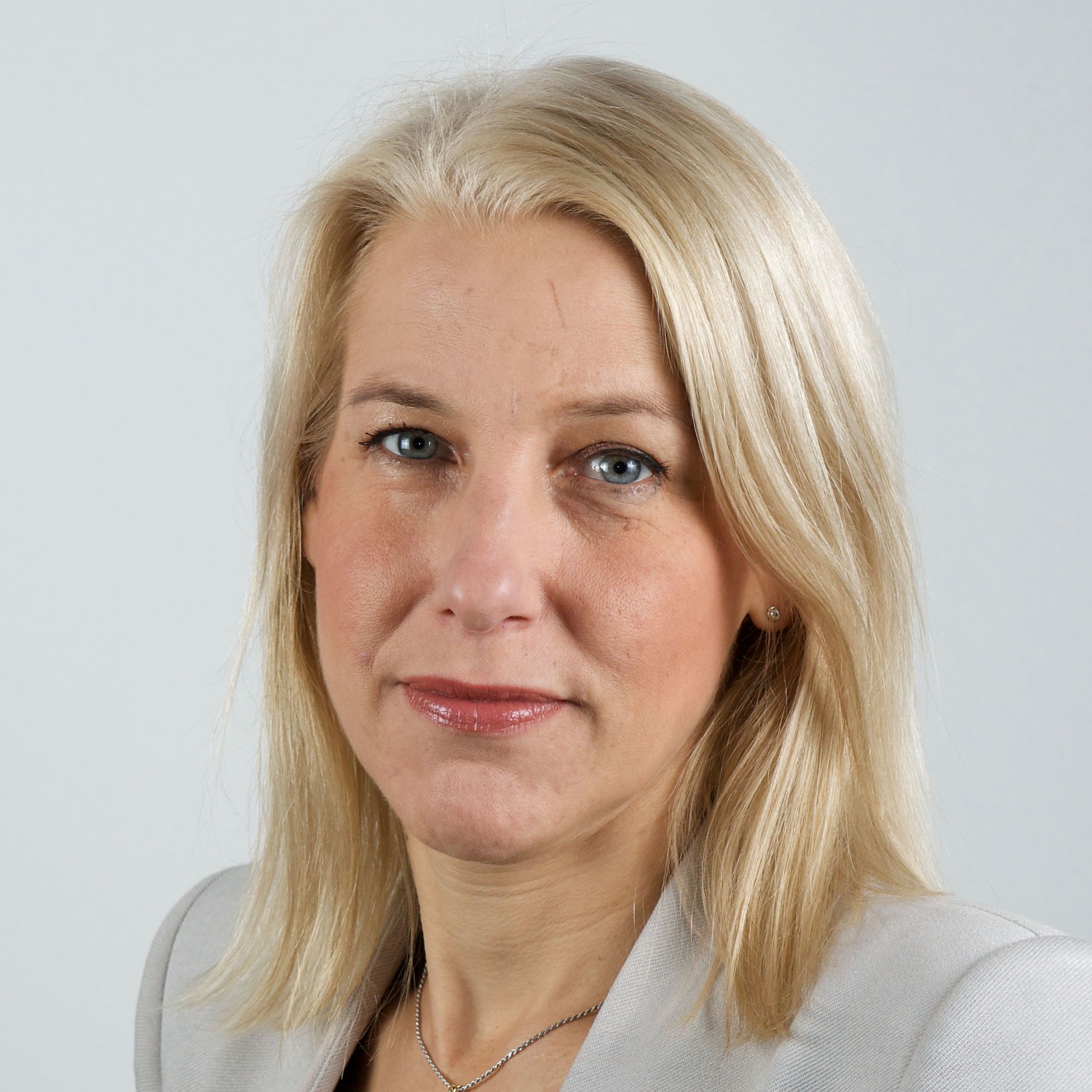 91. Helen Dickinson
Chief executive, British Retail Consortium
Last year: 89
The purpose of the British Retail Consortium (BRC) is to make a positive difference to the retail industry and the customers it serves.
Dickinson has spent the past year upholding that purpose and speaking out about the big issues affecting retailers, shining a light on everything from "untenable" business rates and the apprenticeship levy to sustainability. The impact of Brexit on retailers has inevitably been high on Dickinson's agenda, too.
It is business taxation that has perhaps remained the strong focus as the BRC lobbied the Chancellor to review "unfair taxes" applied to retailers.
Dickinson has opposed, however, the Government's potential tax on online retailers. In February 2019, she warned that the move could in fact "further damage the high street" and would have "devastating consequences for local communities and customers".
Dickinson is also working to make the industry more attractive to future retail talent. In April 2019, she announced the launch of the BRC's Rethink Retail, a careers website designed to tackle retail's "image problem".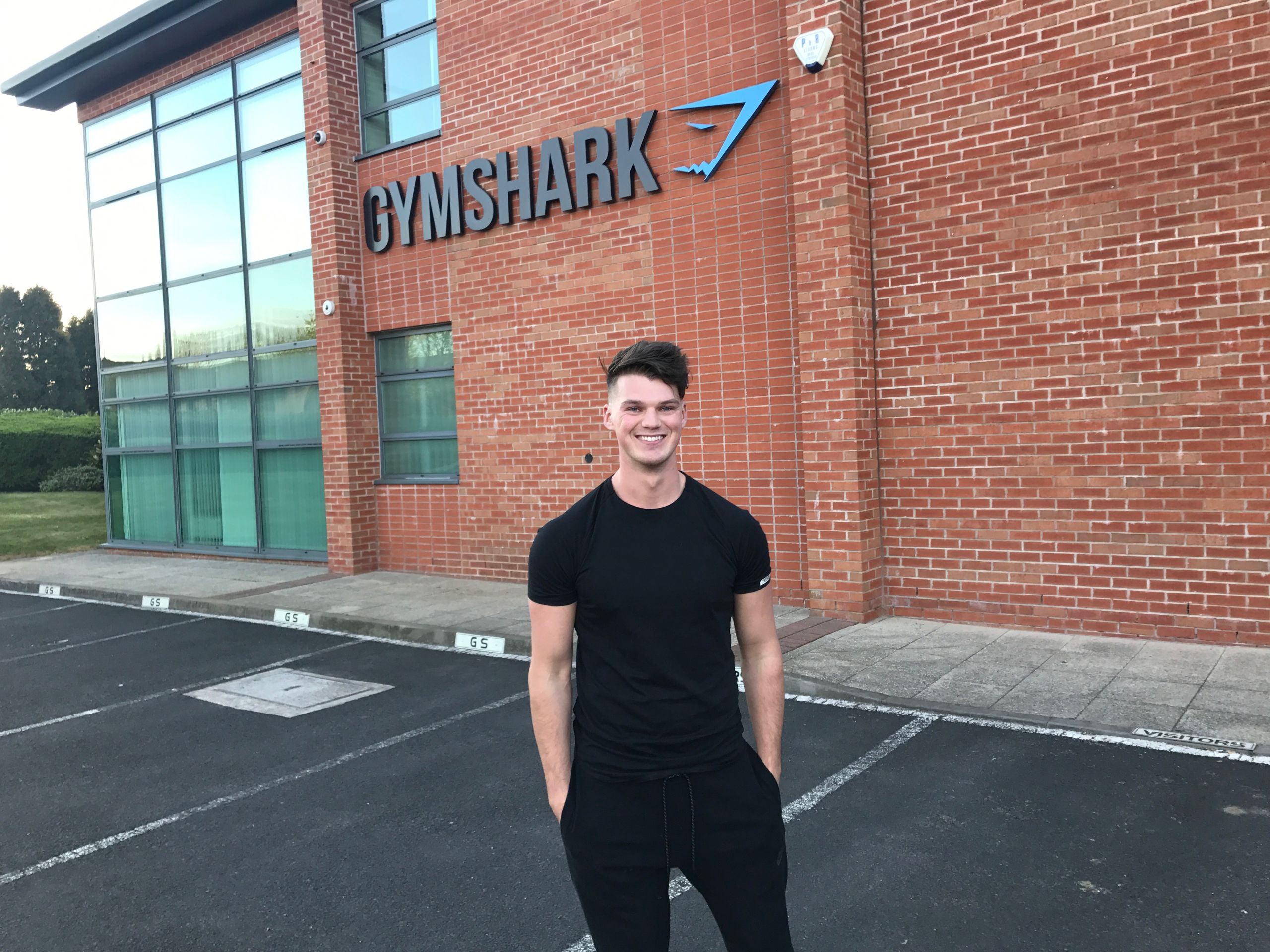 92.  Ben Francis
Founder and chief brand officer, Gymshark
NEW ENTRY
Named as 'one to watch' in 2018, Ben Francis makes his entry into our list following a lucrative year for his online fitness clothing brand, Gymshark.
Founding the brand in 2012 as a teenager, Francis has grown Gymshark from humble beginnings (it was originally a garage-based screen-printing operation) into a company with an army of fans. It now has customers in 131 countries and more than 3.3 million followers on Instagram alone.
While figures may seem small in comparison to some of the retail giants on this list, Gymshark's financials are not to be scoffed at. Revenue trebled to £40.5m with profits of £8.2m in the last financial year, and Francis is forecasting sales of £100m.
On the back of this growth, Francis recently announced that Gymshark is merging bricks and clicks with the opening of its first gym and innovation hub. This launch is expected to be supported by an incoming tranche of funding, which could give the company a valuation of more than £500m.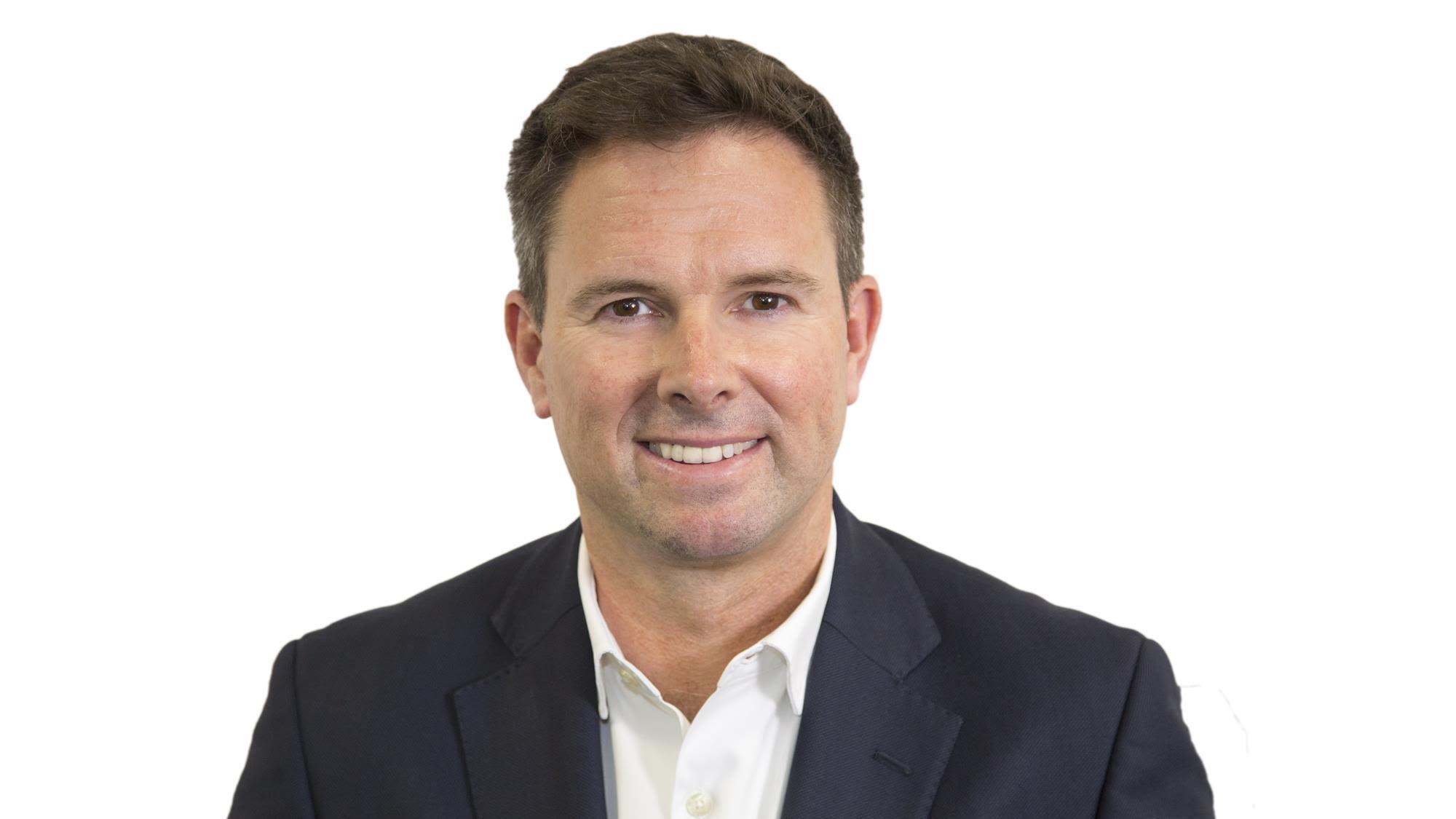 93.  Graham Stapleton
Chief executive, Halfords
Last year: 93
Former Dixons Carphone executive Graham Stapleton has recently orchestrated a big shake-up at Halfords and is now moving forward with his strategy for the car- and cycle-parts retailer.
In February, Stapleton scrapped Halford's group commercial director and retail director roles, assigned a new customer and commercial director – Karen Bellairs – and appointed trusted former colleague Keith Jones to his team.
Jones, who was previously chief executive of services at Dixons Carphone, will join the company as chief operating officer to help Stapleton achieve the vision revealed last September: "To inspire and support a lifetime of motoring and cycling."
Revealing a 24% fall in full-year profits in May 2019, Stapleton said his focus for the current financial year was centred on "enhancing its digital proposition and growing its services offering". He added that there was £35m earmarked for improvements across these two areas.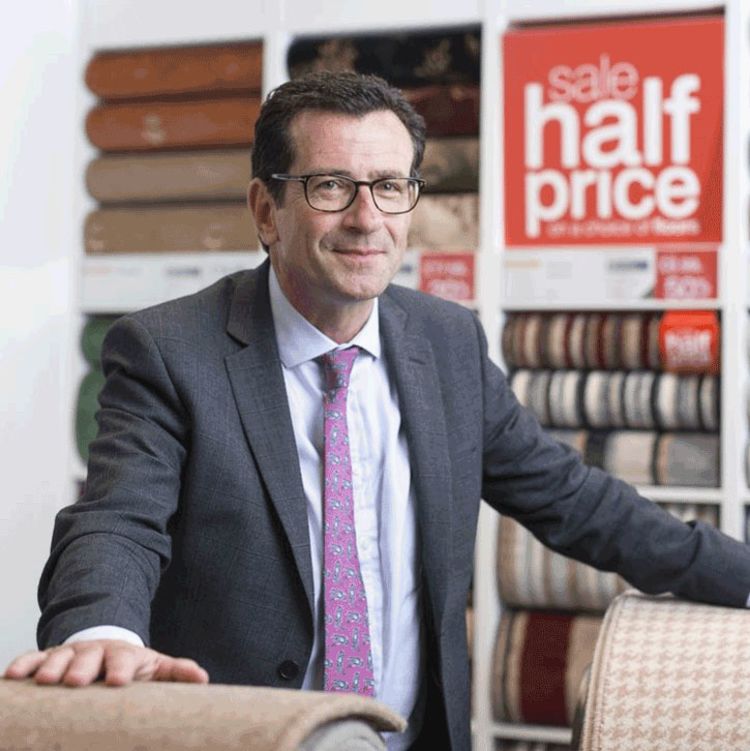 94.  Wilf Walsh
Chief executive, Carpetright
Last year: 95
Following a CVA in April last year, Carpetright boss Wilf Walsh is doing everything he can to return the buiness to "sustainable profitability".
The carpet retailer recorded a statutory pre-tax loss of £24.8m in the year to April 27, 2019, down from £69.8m in 2018, and Walsh is confident he can continue to turn the tables by focusing on three core areas of the business: restructuring its portfolio, concentrating on day-to-day operations and facing competitive challenges.
Outside of his immediate business focus, Walsh – an ambassador for Retail Week's Be Inspired programme, which promotes gender balance in retail – is taking practical steps to drive inclusion internally.
He has begun advertising Carpetright's non-store manager positions on a part-time basis in a bid to encourage more women – particularly new mums – back to work, while the business has reduced its gender pay gap to 3.6% this year from 6.5% last year.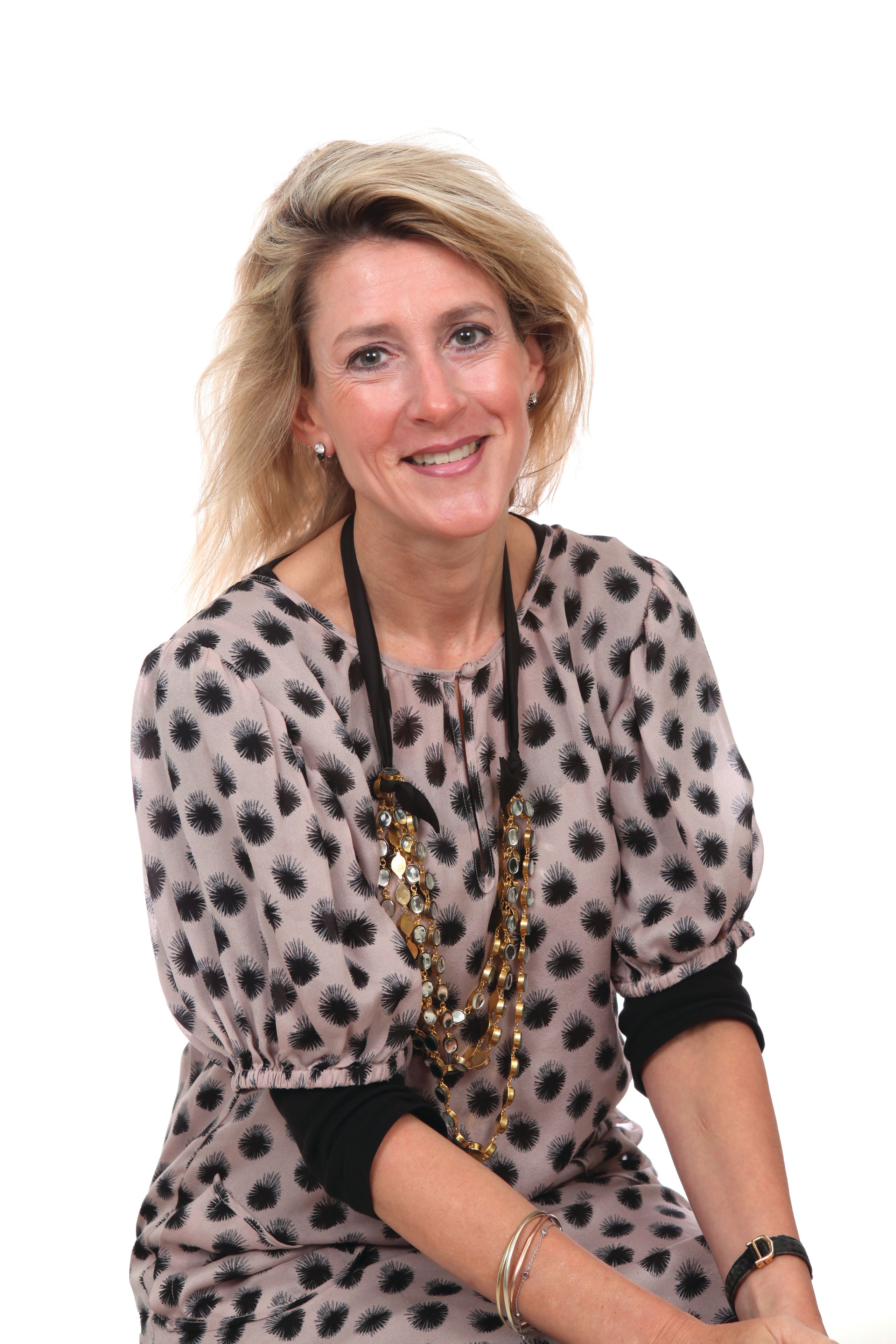 95.  Beth Butterwick
Chief executive, Karen Millen
RE-ENTRY
It's been a landmark year for Beth Butterwick, who has been chief executive of Karen Millen since 2016.
After shrinking the retailer's operating losses by 85% in the year to February 2018, in October Butterwick oversaw the brand's acquisition of certain parts of occasionwear brand Coast after the business went into administration.
Having previously held positions at Marks & Spencer, Gap, MS Mode and Bonmarché, Butterwick is now in the process of implementing a strategy to cement Karen Millen's reputation as a modern womenswear retailer.
Yet Butterwick is set to have more challenges come her way. Karen Millen's Icelandic owner Kaupthing is said to be currently mulling a sale of the high street fashion chain after receiving multiple offers for it.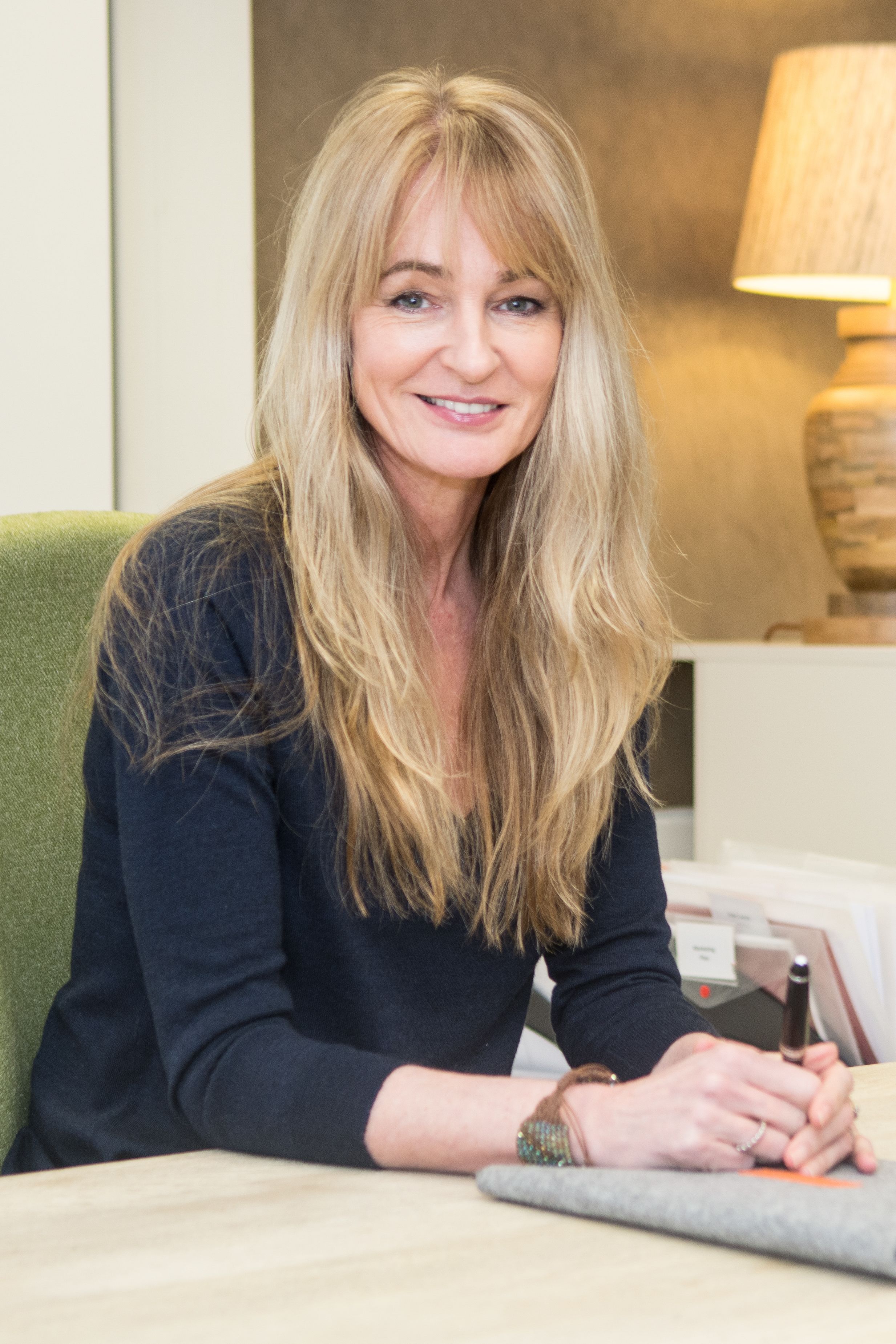 96. Louise Greenlees
President, TJX Europe
Last year: 94
At a time when many retailers are battening down the hatches, TK Maxx's European boss Louise Greenlees is overseeing ambitious growth plans.
In its last financial year, she ploughed money into the value giant's IT and opened 23 new UK stores – taking its total store portfolio to 390.
Despite boosting its top line by 10.6% – taking sales to nearly £3bn – in its last reported financial year to February 3, 2018, the UK business saw pre-tax profits fall 21.8%.
However, with consumer confidence volatile in Brexit Britain, now may be the perfect time for TK Maxx to capitalise.
As one of the most influential women in retail, Greenlees shared her expertise on how to empower women and create an inclusive culture at Retail Week's 2019 Be Inspired conference.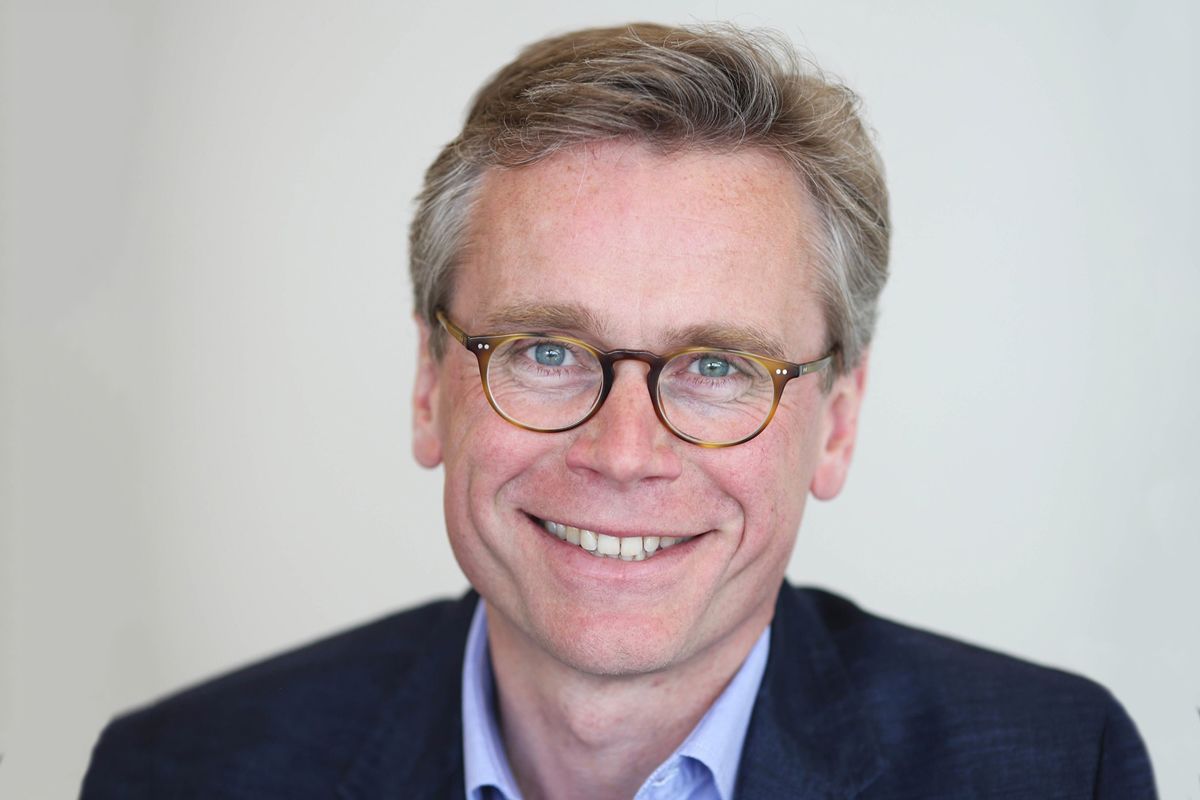 97.  Robbie Feather
Chief executive, Fenwick
Last year: 90
The first Fenwick chief executive from outside the founding family, retail veteran Robbie Feather has made significant changes to the department store chain in line with plans to modernise – bankrolled by a £55m investment.
In September 2018, the retailer said goodbye to 12% of its workforce, with most of the axed roles being in management and support. While Fenwick has traditionally allowed each of its branches to run autonomously, the restructure was intended to centralise back-office functions.
Feather's strategy has also incorporated the launch of a long-awaited ecommerce site, investment in new systems and the end of its store cards.
Because of this increased investment in digital infrastructure and store development, Fenwick's profits have come under pressure. Pre-tax profits dropped 93.4% to £2m for the financial year 2017/2018, with statutory pre-tax profit margins reduced to 0.7%. However, the margin pre-exceptionals was a healthier 16.8%.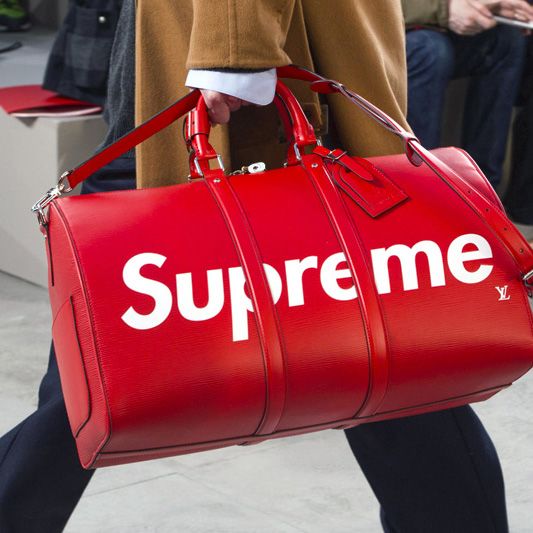 98.  James Jebbia
Founder, Supreme
NEW ENTRY
As founder of the iconic streetwear brand whose red-and-white box logo adorns the clothes of millennials the world over, James Jebbia was a shoo-in for the Retail 100.
Jebbia launched Supreme in 1994 and the brand now operates 11 store locations – one each in London, LA and Paris, two in New York and six in Japan.
Shaping the future of global fashion, Jebbia's savvy scarcity model has helped drive demand and cement cult status for his label.
Encompassing everything from clothes and shoes to skateboards, products are released on a limited-number basis each week, which creates long queues for items (online and offline), as well as high resale prices.
This model has led to consecutive sell-out ranges and enticed fashion houses, celebrities and artists to work with the brand. Collaborators include Levi's, Louis Vuitton, Damien Hirst and The Clash.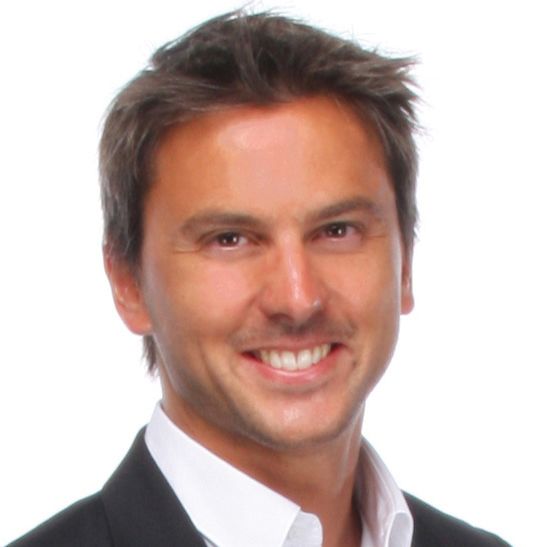 99.  Ulric Jerome
Chief executive, Matchesfashion.com
Last year: 100
Tech entrepreneur turned fashion leader Ulric Jerome has continued to invest in content and innovation at Matchesfashion.com over the past year.
After joining the company in 2013 and taking the top job in 2015, Jerome has helped transform the luxury retailer – once a single boutique in Wimbledon – into a thriving digital empire.
Under his leadership, business has boomed. Sales soared 43.7% to £292.8m in the year to January 2018, while pre-tax profits hit £19.6m with the profit margin strengthened to 6.7%.
At the heart of the brand is tech-savvy creativity: every SKU listed on the site has an in-depth content description.
So, what's next? The brand recently opened a five-storey Mayfair townhouse for customers where online and offline collide. There shoppers can buy items, have private style consultations and attend events and installations.
Jerome is also looking at expansion, both in terms of evolving the range to categories beyond fashion and launching in other markets, such as Asia and the US.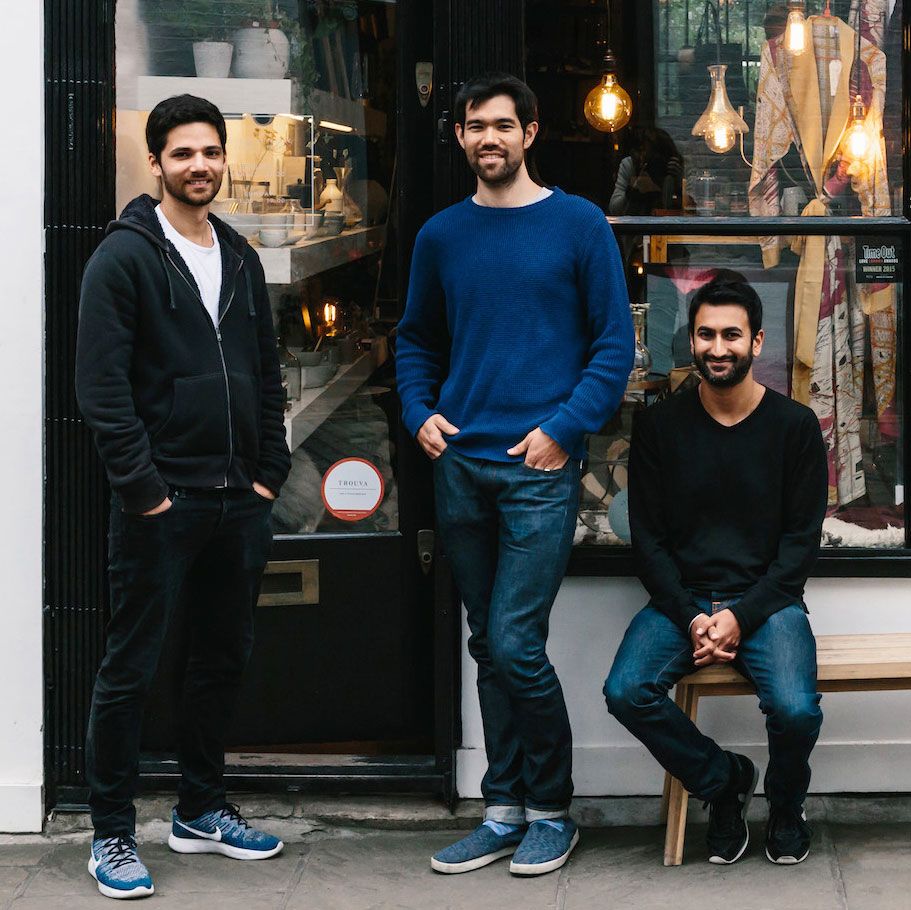 100.  Alex Loizou, Glen Walker and Mandeep Singh
Founders, Trouva
NEW ENTRY
Making their debut on the list, Trouva's founding team have been helping independent retailers defy the high street slump since 2015, when they launched the curated marketplace.
Winner of Emerging Retailer at the Retail Week Awards 2019, Trouva empowers independent bricks-and-mortar stores to sell online – including overseas – using its platform. It now hosts more than 450 UK retailers and says it has driven more than £100,000 in additional revenue for its top boutiques.
Mandeep Singh (also chief executive of the business) has described Trouva as the "antithesis to Amazon" because the marketplace focuses on design-led products consumers will love, rather than items they need.
In 2018, Trouva expanded into Germany and it continues to eye up global expansion. At the close of last year, the company hired former Uber and Betfair exec Niall Wass as chair, ready for roll-out into Amsterdam, Copenhagen and Madrid.
The company is also paying it forward. Trouva recently unveiled a partnership with Harper Dennis Hobbs to "tackle unfair business rates" for the retailers it works with.
| Rank | Name | Job title and company | Last year | Movement |
| --- | --- | --- | --- | --- |
| 1 | Dave Lewis | Chief executive, Tesco | 2 | ▲ 1 |
| 2 | Jeff Bezos | Chief executive and founder, Amazon | 1 | ▼ 1 |
| 3 | Mike Ashley | Chief executive and founder, Sports Direct | 23 | ▲ 20 |
| 4 | Paul Marchant | Chief executive, Primark | 5 | ▲ 1 |
| 5 | Lord Simon Wolfson | Chief executive, Next | 12 | ▲ 7 |
| 6 | Tim Steiner | Co-founder and chief executive, Ocado | 18 | ▲ 12 |
| 7 | Peter Cowgill | Executive chair, JD Sports | 8 | ▲ 1 |
| 8 | Mike Coupe | Chief executive, Sainsbury's | 3 | ▼ 5 |
| 9 | Nick Beighton | Chief executive, Asos | 4 | ▼ 5 |
| 10 | David Potts | Chief executive, Morrisons | 6 | ▼ 4 |
| 11 | Archie Norman | Chair, Marks & Spencer | 27 | ▲ 16 |
| 12 | Paula Nickolds | Managing director, John Lewis | 16 | ▲ 4  |
| 13 | Doug Gurr | UK country manager, Amazon | 21 | ▲ 8 |
| 14 | Steve Rowe | Chief executive, Marks & Spencer | 13 | ▼ 1 |
| 15 | Giles Hurley | UK and Ireland chief executive, Aldi | 26 | ▲ 11 |
| 16 | Alex Baldock | Chief executive, Dixons Carphone | 9 | ▼  7 |
| 17 | Sir Charlie Mayfield | Chair, John Lewis Partnership | 10 | ▼  7 |
| 18 | Steve Murrells | Group chief executive, The Co-operative Group | 17 | ▼  1 |
| 19 | John Rogers | Chief executive, Sainsbury's Argos | 15 | ▼ 4 |
| 20 | Christian Hartnagel | UK chief executive, Lidl | 20 | = |
| 21 | Mark Parker | Chief executive, Nike | NE | |
| 22 | Simon Arora | Chief executive, B&M | 22 | = |
| 23 | Sir Malcolm Walker and Richard Walker | Chief executives, Iceland | 29  | ▲ 6  |
| 24 | Luke Jensen | Chief executive, Ocado Solutions | 78 | ▲ 54 |
| 25 | Charles Wilson | UK chief executive, Booker | 14 | ▼ 11 |
| 26 | Seb James | Chief executive, Boots | 19 | ▼ 7 |
| 27 | Mahmud Kamani and Carol Kane  | Founders, Boohoo | 31 | ▲ 4 |
| 28 | Rob Collins | Managing director, Waitrose | 36 | ▲ 8 |
| 29 | Véronique Laury | Chief executive, Kingfisher | 11 | ▼ 18 |
| 30 | Richard Pennycook | Chair, Fenwick and British Retail Consortium | 30 | = |
| 31 | Roger Burnley | Chief executive, Asda | 32 | ▲ 1 |
| 32 | Theo Paphitis | Founder, Theo Paphitis Retail Group | 35 | ▲ 3 |
| 33 | Jason Tarry | UK chief executive, Tesco | NE | |
| 34 | John Roberts | Founder and chief executive, AO.com | RE | |
| 35 | John Allan | Chair, Tesco | 42 | ▲ 7 |
| 36 | Andy Bond | Chief executive, Pepkor Europe | 40  | ▲ 4 |
| 37 | Jo Whitfield | Chief executive, Co-op Food | 44 | ▲ 7 |
| 38 | Clive Schlee | Chief executive, Pret a Manger | NE | |
| 39 | Julian Richer | Founder, Richer Sounds | NE | |
| 40 | José Neves | Founder and chief executive, Farfetch | 66 | ▲ 26 |
| 41 | Judith McKenna | Chief executive, Walmart International | 59 | ▲ 18 |
| 42 | Michael Ward | Managing director, Harrods | 45 | ▲ 3 |
| 43 | Toni Galli | Country manager, H&M | NE | |
| 44 | John Walden | Chair, Holland & Barrett and and Majestic Wine  | RE | |
| 45 | Max Nutz | UK and Ireland managing director, Inditex | 53 | ▲ 8 |
| 46 | Jacqueline Gold | Chief executive, Ann Summers | 43 | ▼ 3 |
| 47 | Alannah Weston | Chair, Selfridges Group | NE | |
| 48 | Federico Marchetti | Chair and chief executive, Yoox Net-a-Porter | 41 | ▼ 7 |
| 49 | Lord Stuart Rose | Chair, Ocado and Fat Face | 56 | ▲ 7 |
| 50 | Matt Moulding | Executive chair, The Hut Group | 61 | ▲ 11 |
| 51 | Philip Day | Chief executive, Edinburgh Woollen Mill Group | 34 | ▼ 17 |
| 52 | Anne Pitcher | Managing director, Selfridges Group | NE | |
| 53 | Henry Birch | Chief executive, Shop Direct | NE | |
| 54 | Stuart Machin | Managing director, Marks & Spencer Food | NE  | |
| 55 | Steve Clarke | Chief executive, WHSmith | 50 | ▼ 5 |
| 56 | Will Shu | Co-founder and chief executive, Deliveroo | NE  | |
| 57 | Alistair McGeorge | Executive chair, New Look | 65 | ▲ 8  |
| 58 | Mark Constantine | Founder and chief executive, Lush | NE  | |
| 59 | Sir Philip Green | Owner, Arcadia | 37 | ▼ 22 |
| 60 | Barry Williams | Managing director, Poundland | NE | |
| 61 | Mike Logue | Chief executive, Dreams | 68 | ▲ 7 |
| 62 | John Lyttle | Chief executive, Boohoo | NE | |
| 63 | Jason Hargreaves  | Chief executive, Matalan  | 98  | ▲ 35 |
| 64 | Roger Whiteside | Chief executive, Greggs | NE  | |
| 65 | Julian Dunkerton | Interim chief executive and co-founder, Superdry | RE | |
| 66 | Nitin Passi | Chief executive and founder, Missguided | 62 | ▼ 4 |
| 67 | Gary Grant | Co-founder and executive chair, The Entertainer | 77 | ▲ 10 |
| 68 | Tom Morris | Founder, Home Bargains | 79 | ▲ 11 |
| 69 | Jill McDonald | Managing director for clothing, home and beauty, Marks & Spencer | 71 | ▲ 2 |
| 70 | Alessandra Bellini | Chief customer officer, Tesco  | 84 | ▲ 14 |
| 71 | Peter Macnab | Chief executive, AS Watson UK | 74 | ▲ 3 |
| 72 | Deirdre O'Brien  | Senior vice-president of online retail, Apple | NE | |
| 73 | Graham Bell  | Chief executive, B&Q | 76 | ▲ 3 |
| 74 | Chris Dawson | Founder and executive chair, The Range | 67 | ▼ 7 |
| 75 | Karen Hubbard | Chief executive, Card Factory | 73 | ▼ 2 |
| 76 | Ian Grabiner | Chief executive, Arcadia | 70 | ▼ 6 |
| 77 | Ben Barnett | Chief executive, The Foschini Group | 75 | ▼ 2 |
| 78 | Terry Duddy | Interim executive chair, Debenhams | NE  | |
| 79 | Nick Wilkinson | Chief executive, Dunelm | 80 | ▲ 1  |
| 80 | Angus Thirlwell  | Chief executive, Hotel Chocolat | 86 | ▲ 6 |
| 81 | Ben Lewis | Chief executive, River Island  | 83 | ▲ 2 |
| 82 | Rowan Gormley | Chief executive, Majestic Wine | 85 | ▲ 3 |
| 83 | Peter Pritchard  | Chief executive, Pets at Home  | 88 | ▲ 5  |
| 84 | Michael Murray | Head of elevation, Sports Direct | NE | |
| 85 | James Daunt | Chief executive, Waterstones and Barnes & Noble | 91 | ▲ 6  |
| 86 | John Mewett | Chief executive, Screwfix | NE  | |
| 87 | Maria Raga | Chief executive, Depop | NE  | |
| 88 | Dominik Richter | Chief executive and co-founder, HelloFresh | NE | |
| 89 | Lindsay Page | Chief executive, Ted Baker | NE  | |
| 90 | Charlotte Tilbury | Founder, Charlotte Tilbury Beauty | NE  | |
| 91 | Helen Dickinson | Chief executive, British Retail Consortium | 89 | ▼ 2  |
| 92 | Ben Francis | Founder and chief brand officer, Gymshark | NE  | |
| 93 | Graham Stapleton | Chief executive, Halfords | 93 | = |
| 94 | Wilf Walsh | Chief executive, Carpetright | 95 | ▲ 1 |
| 95 | Beth Butterwick | Chief executive, Karen Millen | RE  | |
| 96 | Louise Greenlees | President, TJX Europe | 94 | ▼ 2  |
| 97 | Robbie Feather | Chief executive, Fenwick | 90 | ▼ 7  |
| 98 | James Jebbia | Founder, Supreme | NE  | |
| 99 | Ulric Jerome | Chief executive, Matchesfashion.com | 100 | ▲ 1 |
| 100 | Alex Loizou, Glen Walker and Mandeep Singh | Founders, Trouva | NE | |
Highest risers in the Retail 100 2019 
| Name        | Job title and company | Rise | This year | Last year |
| --- | --- | --- | --- | --- |
| Luke Jensen  | Chief executive, Ocado Solutions | 54 | 24 | 78  |
| Jason Hargreaves  | Chief executive, Matalan | 35 | 63 | 98  |
| José Neves  | Chief executive, Farfetch | 26 | 40 | 66  |
| Mike Ashley  | Chief executive and founder, Sports Direct | 20 | 3 | 23  |
| Judith McKenna  | Chief executive, Walmart International | 18 | 41 | 59 |
| Archie Norman  | Chair, Marks & Spencer | 16 | 11 | 27 |
| Alessandra Bellini  | Chief customer officer, Tesco  | 14  | 70 | 84 |
| Tim Steiner  | Co-founder and chief executive, Ocado  | 12 | 6 | 18  |
| Giles Hurley  | UK and Ireland chief executive, Aldi  | 11 | 15 | 26 |
| Tom Morris | Founder, Home Bargains | 11 | 68 | 79 |
| Matt Moulding  | Non-executive chair, The Hut Group  | 11 | 50 | 61 |
Biggest fallers in the Retail 100 2019 
| Name  | Job title and company   | Fall  | This year  | Last year  |
| --- | --- | --- | --- | --- |
| Sir Philip Green  | Owner, Arcadia  | 22  | 59 | 37  |
| Véronique Laury  | Chief executive, Kingfisher  | 18  | 29  | 11  |
| Philip Day  | Chief executive, Edinburgh Woollen Mill Group  | 17  | 51  | 34  |
| Charles Wilson  | UK chief executive, Booker  | 11  | 25  | 14  |
| Alex Baldock  | Chief executive, Dixons Carphone  | 7  | 16  | 9  |
| Chris Dawson  | Founder and executive chair, The Range  | 7 | 74 | 67 |
| Robbie Feather  | Chief executive, Fenwick  | 7  | 97 | 90 |
| Seb James  | Chief executive, Boots  | 7  | 26  | 19  |
| Federico Marchetti  | Chair and chief executive, Yoox Net-a-Porter  | 7  | 48  | 41  |
| Sir Charlie Mayfield  | Chair, John Lewis Partnership  | 7  | 17  | 10  |
Ones to watch
| Name  | Job title and company |
| --- | --- |
| Linda Campbell | Managing director, The Body Shop  |
| Philippe Chainieux | Chief executive, Made |
| Carl Cowling | Incoming group chief executive, WHSmith |
| Jennifer Fleiss and Jennifer Hyman  | Co-founders, Rent the Runway |
| Suzanne Harlow  | Chief executive, Jack Wills  |
| Samantha Hornsby  | Head of food online, Marks & Spencer  |
| Peter Jelkeby  | UK and Ireland country retail manager, Ikea  |
| Katrina Lake  | Chief executive, Stitch Fix  |
| Adil Mehboob-Khan  | Chief executive, Liberty London  |
| Annie Murphy  | Global chief commercial officer and senior vice-president, Walgreens Boots Alliance  |
| Nigel Oddy  | Chief operating officer, New Look  |
| Martin Scicluna  | Chair, Sainsbury's  |
| Emily Weiss  | Chief executive, Glossier  |
| Sharon White  | Chair, John Lewis Partnership  |
| Chris Wootton  | Deputy chief financial officer, Sports Direct  |
QUALIFYING CRITERIA
The Retail 100 is Retail Week's ranking of the top 100 most influential individuals in the sector in 2019.  
The list is decided by Retail Week's team of expert journalists using the following criteria to assess who qualifies, and where they should rank:
Making headlines in 2019: Based on the extent to which the individual and/or the retailer they represent has been making headlines and gaining column inches.
A spokesperson for the retail industry: Based on how much of a spokesperson the individual is.
Innovator: Based on whether the individual has brought about innovation in the business and/or been a force for change in the retail sector.
Financial performance: Based on group sales and group pre-tax profits of the retailer the individual represents.
UK scale: Based on the volume of the retailer's UK sales in comparison to group sales.
Retail Week reserves the right to change the qualification criteria set out above and to make exceptions. The Retail 100 2019 is not a competition; Retail Week's decision is final and no correspondence will be entered into.
PARTNER MESSAGES
Retail 100 partners ChannelAdvisor, Good Growth, Infor Retail and O2 comment on the rapidly changing retail landscape.
Jon Maury, managing director, EMEA, ChannelAdvisor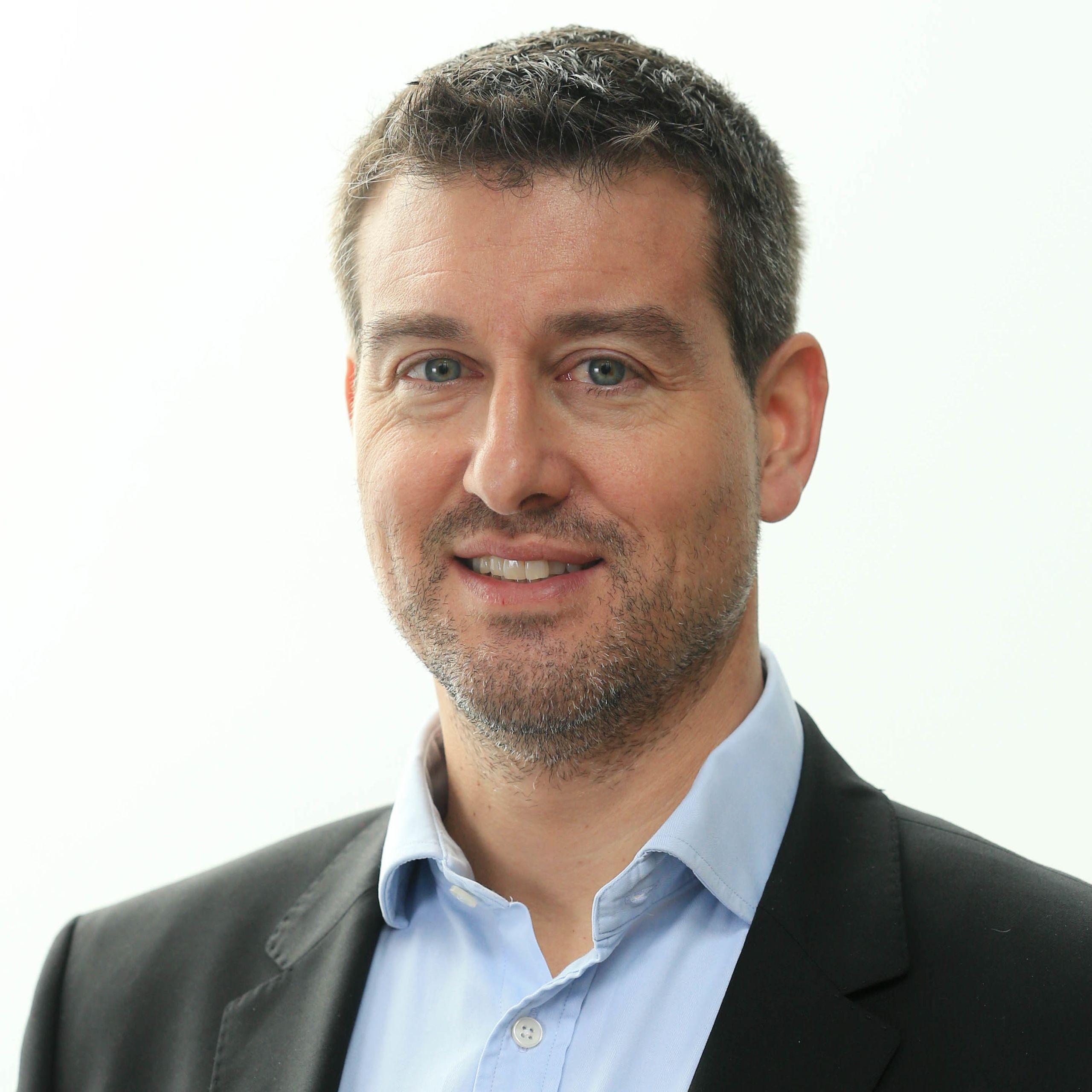 It is a transformative time in retail. The industry is evolving at an unprecedented pace. New trends are emerging and new challenges are presenting themselves both on and offline. The only certainty is change.
This year's Retail 100 are some of the top drivers of change in the industry. Not satisfied with the status quo, these are the industry's true innovators and disruptors, who have been laser-focused on growth and providing excellent customer experiences.
''Today's consumers have more products to consider, channels to browse, devices to access and information to process''
One critical area of change has been the emergence of the empowered consumer. Today's consumers have more products to consider, channels to browse, devices to access and information to process. 
The power has shifted from sellers to consumers, and consumers are happy being in the driving seat.
Customers crave experience-led shopping and they value the entire buying journey, from marketing to selling to fulfilling. Building a comprehensive omnichannel strategy across every touchpoint is critical to success.
The people in this Retail 100 list are customer-centric and striving hard to provide a seamless shopping experience. Congratulations to each person for this fantastic achievement!
James Hammersley, chief executive and co-founder, Good Growth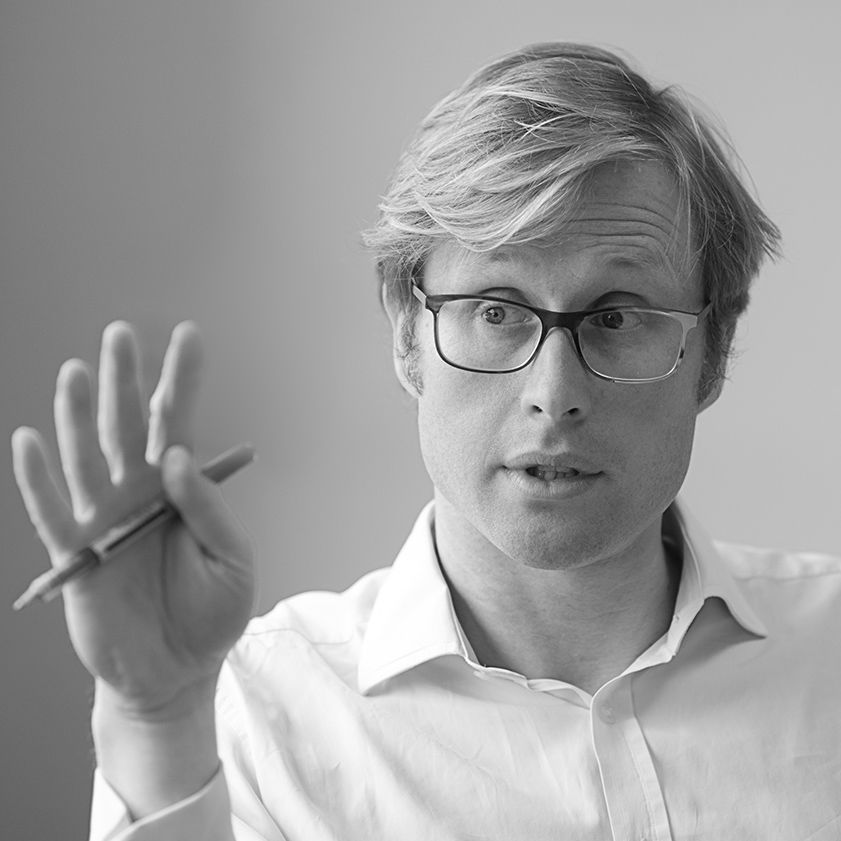 If ever there was a time that UK retail needed leadership, it is now.
We have a much more fickle consumer, for whom brand loyalty is no longer the consideration it once was. It has been replaced by price, discount, influencers and multiple other digital factors.
In business, leadership is about engaging and exciting people with a vision of how things could be. It stretches, demands change and makes bold choices that in the end create value for the shareholder.
''We have a much more fickle consumer, for whom brand loyalty is no longer the consideration it once was''
In retail, this can only be done over the long term if organisations possess deep insight into the customer in their market.
The business of Good Growth is about ensuring our clients have a continuous flow of customer insight and use technology to best respond to the changing customer landscape and mitigate their risk.
As our clients' leaders will attest: success comes from respecting the customer by learning from them.
Corey Tollefson, senior vice-president and general manager, Infor Retail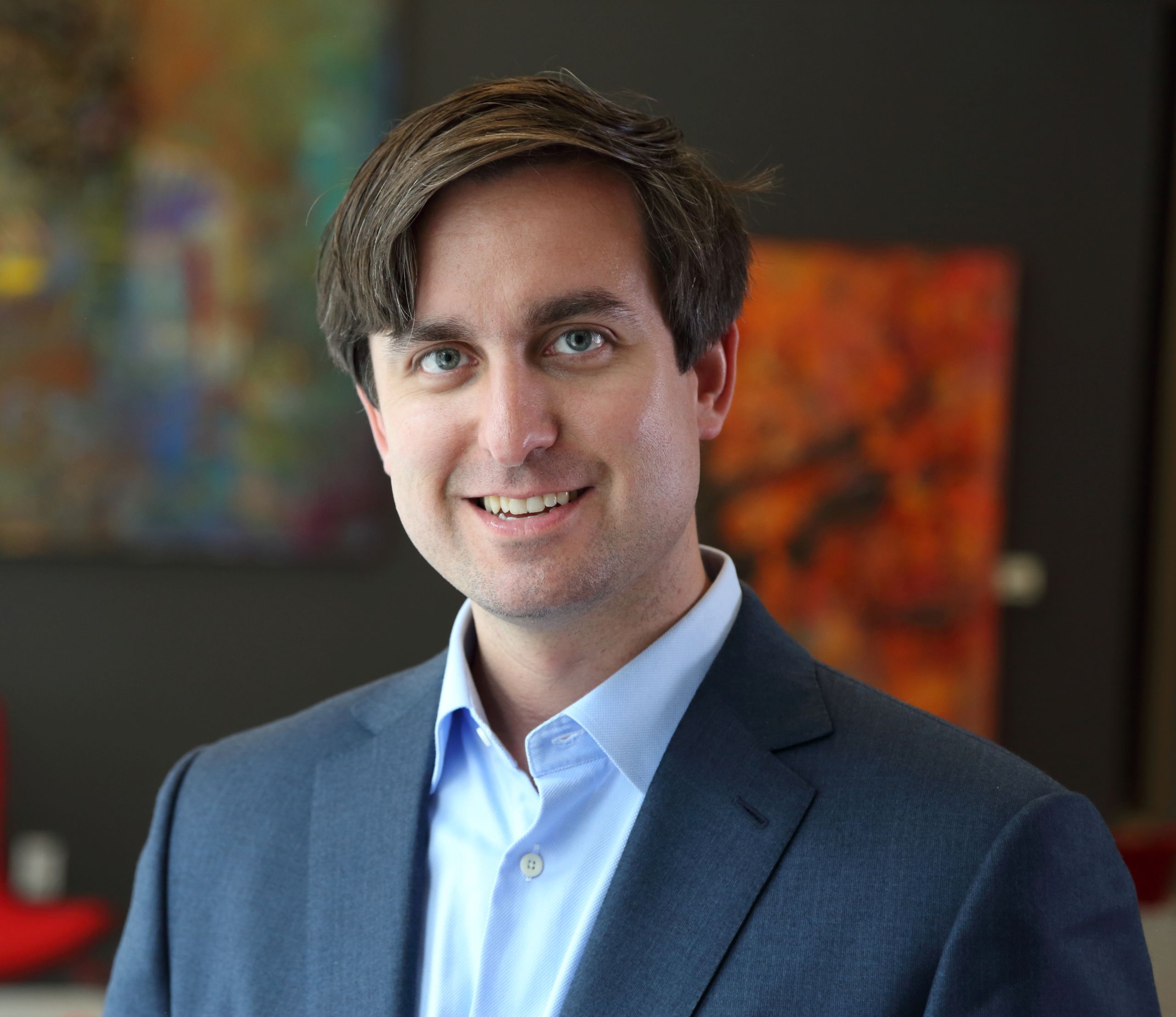 Congratulations to this year's Retail 100. We are changing the industry together, one innovation at a time.
For me, reinventing retail with the next generation of modern, cloud-based software is a labour of love. As the retail industry is always on and always changing, I believe that if you want to keep up and leave a retail legacy of your own, you've got to leave your legacy software first.
From hatching an ambitious idea in 2015 to creating an industry-leading team of 800-plus dedicated retail experts, the process of developing Infor Retail has been one of our most exciting adventures to date.
I can't think of another company in the industry that has taken a chance on building a vertical like this, especially a vertical in the midst of such major disruption.
''We are changing the industry together, one innovation at a time''
Retail was the first industry to undergo massive shifts and changes, and I'm constantly impressed by the fortitude of Infor's board of directors to allow us to hire the people we did and grow the business the way we did.
More than 2,500 retailers and fashion brands around the world already know the power of Infor Retail's next-generation enterprise software suite.
We hope you'll join us next as we reinvent an industry and empower retailers to leave their legacy with modern UX, machine learning, the supercomputing power of the cloud and a passionate team of experts to guide them along the way.
Dominic O'Connor, managing partner for retail, enterprise, O2, Telefonica UK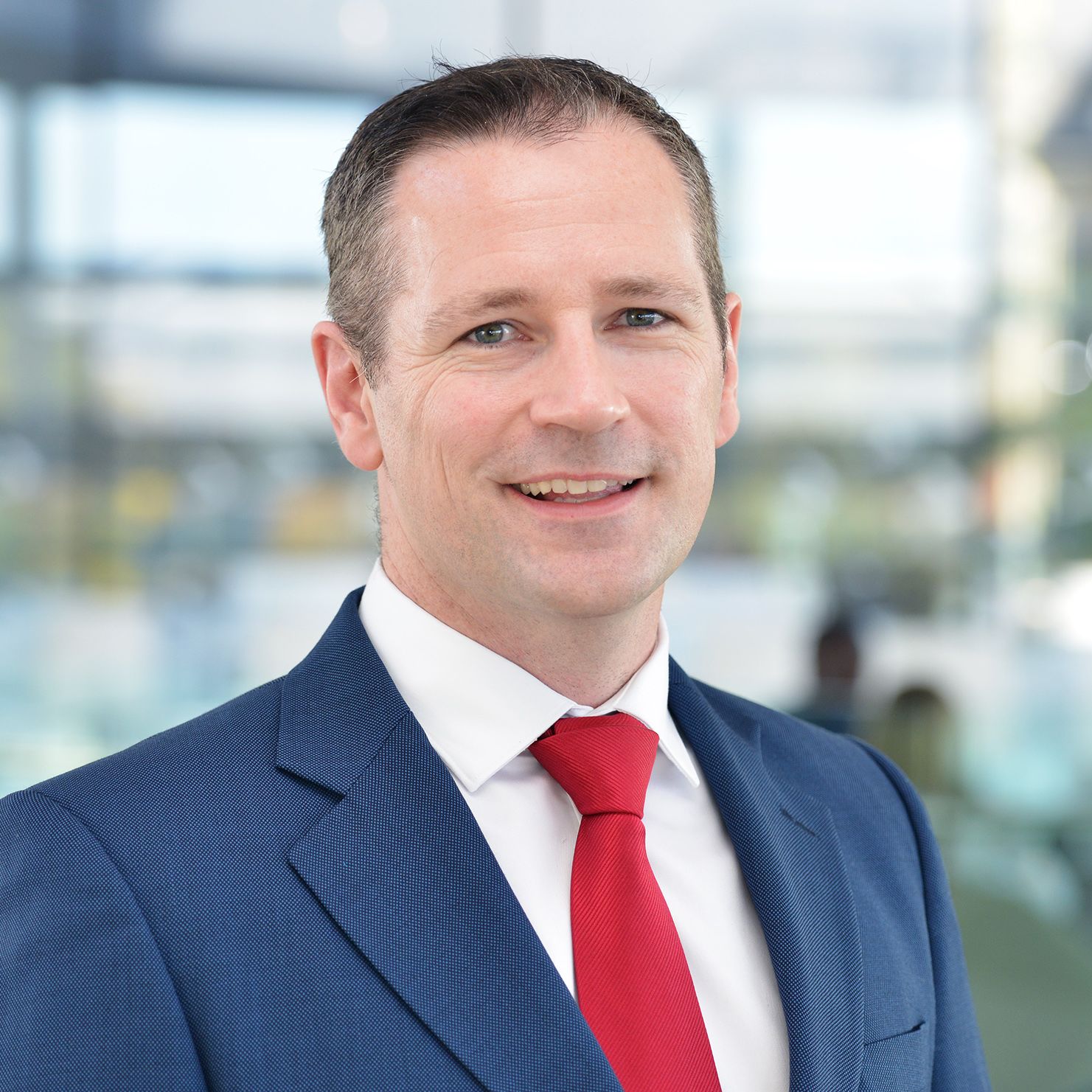 Like thousands of people in the UK, I started my career on the shop floor.
It was jobs at Purley's Tesco and Croydon's Ikea that taught me the ins and outs of working life – and sparked my interest in the retail industry.
Some people I speak with think of a retail job as a starting point, but I know – and have experienced – that it can be much more than that. It can be a springboard into a rewarding, inspiring and illustrious career.
As retailers, we have an opportunity to use the technology that shapes the retail world today to make working life more exciting and fulfilling for our employees.
''A retail job can be a springboard into a rewarding, inspiring and illustrious career''
We can get the people who think of their weekend job as a source of extra pocket money to start thinking of it as the beginning of a career – and transform the customer experience in the process.
With that in mind, at O2 we continue to partner with retailers to build our vision of tomorrow's retail career together, from the shop floor to the boardroom.
Congratulations to this year's Retail 100. 
Retail 100 2019
Retail Week's ranking of the industry's top 100 most influential individuals
Written by Retail Week team
Compiled by Megan Dunsby
Produced by Rebecca Dyer, Rachel Horner and Dan Harder
In associaton with ChannelAdvisor, Good Growth, Infor Retail and O2
Retail 100 2019 is independent editorial content produced by Retail Week.
It has not been shown to ChannelAdvisor, Good Growth, Infor Retail or O2 prior to publication for approval.