Multichannel order fulfilment
Bridging the gap between what shoppers want and what retail businesses can deliver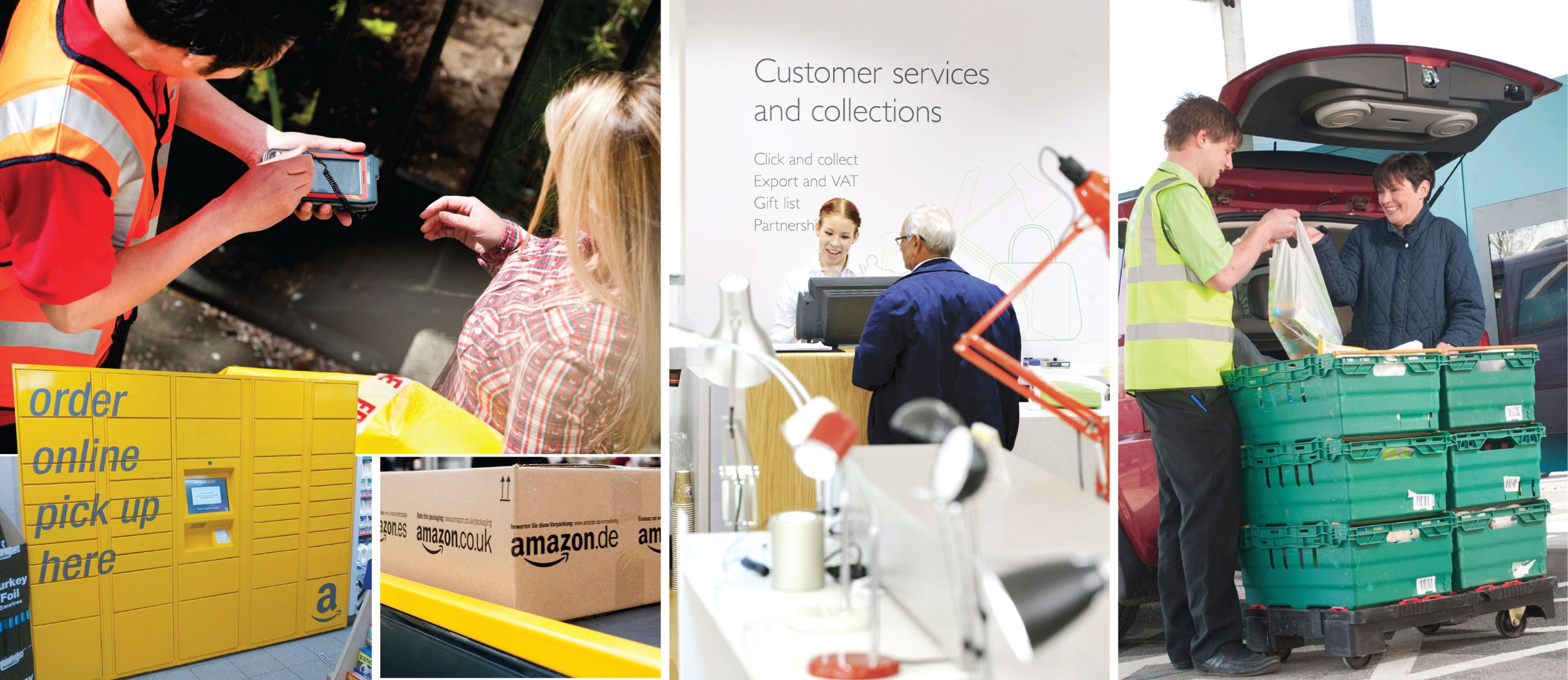 Fulfilment – the last stage in the customer journey – is becoming increasingly important for today's consumer, who craves instant gratification of product. Nearly a quarter (24%) of customers surveyed by Retail Week would actually stop shopping with a retailer that didn't offer convenient delivery times, with 46% noting they might, according to our study of 1,000 consumers nationwide. The same study found that consumers, on average, rank a wide range of fulfilment options as 7.9 out of 10 in importance when deciding where to shop.
The importance of fulfilment has led to a raft of innovations within the delivery space, plus an added focus from retailers on discovering what fulfilment options work best for their customer base and what they are actually capable of delivering. Understanding the gap between what customers want and what can be offered today, in the near term and the long term is something retailers should be assessing on a regular basis. As technology evolves apace, so too is the world of fulfilment.
" The lines between the worlds of offline and online retail have become increasingly blurred. This poses challenges for optimal fulfilment of product for customers, meaning retailers need to think carefully about their delivery offering and, in this sense, what is most relevant for their customer base," notes Alex Hamilton, head of research at Retail Week.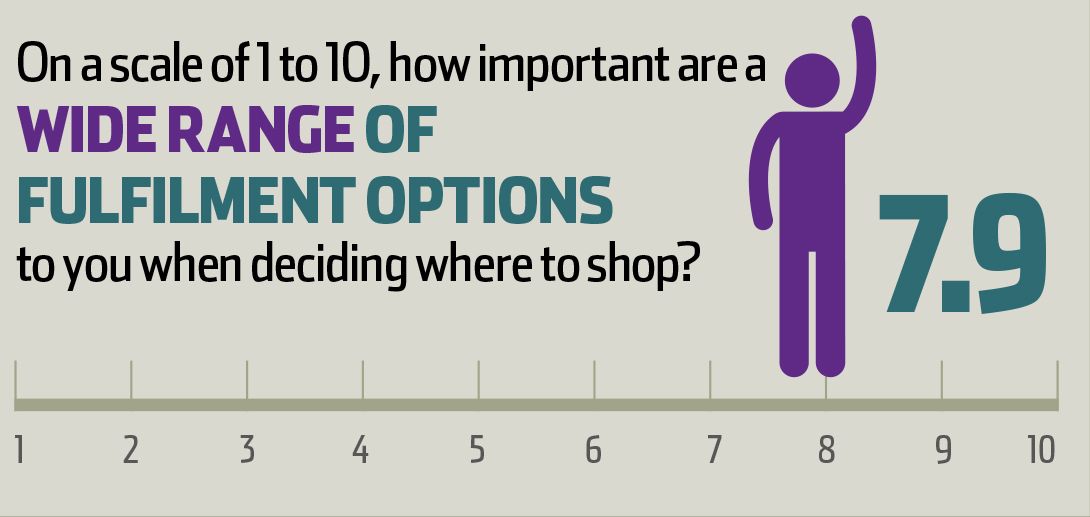 "A big challenge for retailers is how to achieve a single brand experience, with fulfilment a key part of this dynamic"
To better understand the drivers, challenges and considerations around multichannel fulfilment, Retail Week in association with Manhattan Associates conducted a series of interviews with retailers, industry experts and retail commentators. The findings of which are showcased in this digital guide.
EXPECTATIONS
Why do you think consumer expectations around multichannel fulfilment have soared to new heights?
As one leading retail commentator puts it to Retail Week: "In one word, convenience." In today's increasingly connected and time-poor world, consumers are demanding convenient delivery options from their retail brands, across all channels. It has therefore become imperative for retailers to meet these elevated consumer expectations if they are to thrive.
"If you have two products equally priced, how convenient a retailer's delivery options are is going to be the deciding factor as to where consumers are going to shop," notes Antony Comyns, head of ecommerce for Hawes & Curtis. "What I've really noticed is that consumers don't always want items delivered to home, they increasingly want more convenient delivery options, such as collect in store or collection points. Consumers now want fulfilment options that allow them to pick up items in their own time, on their own terms," he adds.
"The intention is always to get it to the customer perfectly, so everything we do is starting backwards from that"
Online shopping has spearheaded the convenience factor. Once shoppers have placed an order online, they want to receive their item in the quickest and most convenient way possible. "Online as a means of shopping has disrupted the retail landscape as we used to know it, placing a great deal of pressure on retailers to offer seamless multichannel fulfilment options to customers," notes Comyns. "Online shopping has liberated consumer choice of product, but at the same time created a complex fulfilment web for retailers to pick through in terms of what they can offer effectively."
Ultimately, retailers need to acknowledge that fulfilment is now a key battleground in competing for today's modern shopper. Consumer expectations around fulfilment are going to continue to rise, in line with technological innovations, pushing retailers to evolve their delivery capabilities and ensure that their offering is right for their consumer.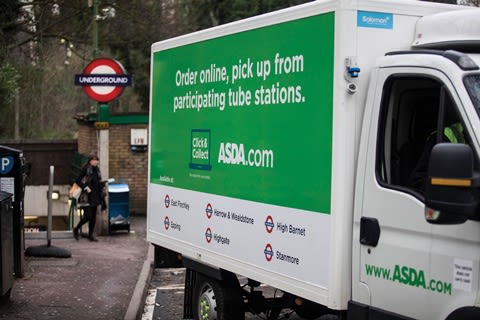 "Retailers need to react to rising consumer expectations around fulfilment by getting the fundamentals of modern retailing right"
This is a path well-trodden by global retail giant Amazon – a flag-bearer in fulfilment. The business has stuck to one golden principle, according to director of UK operations Catherine McDermott – giving customers what they want.
"The intention is always to get it to the customer perfectly, so everything we do is starting backwards from that," McDermott explains. "You're always striving to close the gap between what you do and perfection. That thought about constantly making this better is what drives the entire operation."
The consumer push for more convenient delivery options – including click-and-collect and same day – has inevitably placed some strain on retailers' operating margins. With consumer demands around speed, convenience and value of fulfilment only likely to ramp up in the near term, this will only add more pressure on retailers' bottom line. To better cope with this dynamic, retail businesses need to think smart and consider ways in which to optimise their fulfilment model for online/offline, such as implementing a single view of inventory availability in order to gain real-time actionable insight.
INNOVATIONS
How are changing shopper expectations driving innovations across the multichannel fulfilment space?
It is our opinion that fulfilment is one of the more innovative spaces in retail at present. New ideas and systems are arising to cope with the challenges posed by multichannel fulfilment. Challenges include cost of service, co-ordination of supply and legacy systems that were not created and developed with ecommerce in mind.
As with anything in today's fast-evolving retail scene, spearheaded by technological change, forecasting what fulfilment options will be relevant in five, 10 and 15 years' time is a challenge.
"Predicting the future of delivery is quite challenging," notes Jack Smith, group digital director at New Look. "There is a lot of talk about future delivery options, such as drones, and discussion around what these options mean for the retail sector."
"We can see multichannel fulfilment being disrupted to a similar magnitude to the change instilled by Uber upon the taxi market"
Smith explains that in order to cut through the noise of technological innovation, with regards to fulfilment, it's important to always think of the customer. "I think the key thing to do is to really understand your customer need. If you take drones as an example, whether you think they're the wrong or the right thing – in terms of a realistic fulfilment proposition – is somewhat irrelevant. Consumers just want to get their products when they want them."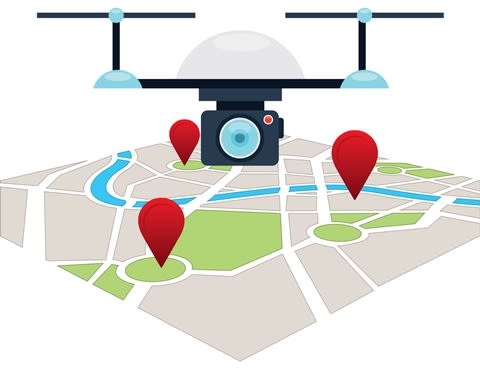 "I think the key thing to do is to really understand your customer need"
Across all our conversations with industry experts, it became clear that placing the consumer first and not innovating for innovations sake is the key ingredient for a successful fulfilment proposition. The need for instant gratification of product, embodied by millennial shoppers who have grown up with an iPad in hand, will nonetheless continue to drive innovation going forward, with service and length of delivery front of mind in this sense.
RESPONSE
How do retailers need to react to provide consumers with a fulfilment offer that meets their needs?
Retailers have been relatively quick to react to consumer demands around multichannel fulfilment. Click-and-collect, delivery lockers and faster services have all been developed by retailers and associated partners in an attempt to satisfy consumers' appetite for convenience and swift delivery.
"With the pace of technological change only likely to ramp up in the years ahead, the delivery of product from retailer to consumer is likely to be a key battleground for businesses going forward"
"Retailers have, generally speaking, kept pace with customer demands around the modern day delivery proposition. The fulfilment space is competitive in that when one retailer adopts or launches a new delivery option, others have to follow to keep their proposition relevant," notes Chris Brook-Carter, editor-in-chief at Retail Week.
"We have seen a wide range of new fulfilment options spring up over the past few years to cater for customer demands, but retailers need not rest on their laurels in this regard. With the pace of technological change only likely to ramp up in the years ahead, the delivery of product from retailer to consumer is likely to be a key battleground for businesses going forward," adds Brook-Carter.
Smith echoes the forward-thinking sentiment of Brook-Carter, saying: "We, as retailers, need to constantly strive to be on the front foot with regards to delivery.
"I'm loathed to say that we've been slow to react to changing shopper needs. There are so many areas in which you can innovate, as a business, and you only can pick a handful at a time. You can't do it all.
"And perhaps there are some retailers that have been more successful than others in determining how important the delivery option is to their customer base."
"US retail giant Amazon set the bar high on convenient fulfilment and retailers are scrambling to catch-up"
PARTNER COMMENT
Manhattan Associates' managing director for the UK and Ireland, Craig Sears-Black, on multichannel fulfilment
Manhattan Associates' action points
The retail landscape continues to change at great pace, so the tools that retailers build their business on need to simultaneously scale and adapt. Fulfilment will continue to be a battleground, thus retailers need to move beyond manual stock interventions and ad-hoc multichannel fixes and take a scientific approach:
1. Accurate inventory means bigger margins
Deliver a higher margin on every sale by choosing the optimal fulfilment path for every transaction, regardless of sales channel. A smart order management solution uses complex algorithms that take into account business inventory rules, geo-proximity and the capacity of different locations to fulfil the order.
2. Keep every promise and make it personal
A single view of inventory, in real-time, coupled with intelligent resourcing algorithms make it possible to meet the increasing demand for named-day delivery and click-and-collect within the hour efficiently and reliably. Customers don't care where your stock is located – they just want you to deliver on the promises you make. Therefore, items the customer has chosen must be available for picking, packing and delivery on the right date, in the right location.
3. Don't experiment with your business
Use a rules-based engine that is programmed to make the right fulfilment decisions every time, using the real-time status of stock. Organisations gain visibility into every detail of an order and can manage changes, returns and exchanges in the most effective way for their business.
It's no longer enough to have inventory visibility, it's about inventory availability.
Multichannel order fulfilment
Bridging the gap between what shoppers want and what retail businesses can deliver
Written by Alex Hamilton
Produced by Abigail O'Sullivan
Video editing by Roland Bodenham
In partnership with Manhattan Associates