Green is the new black
How to become a more sustainable brand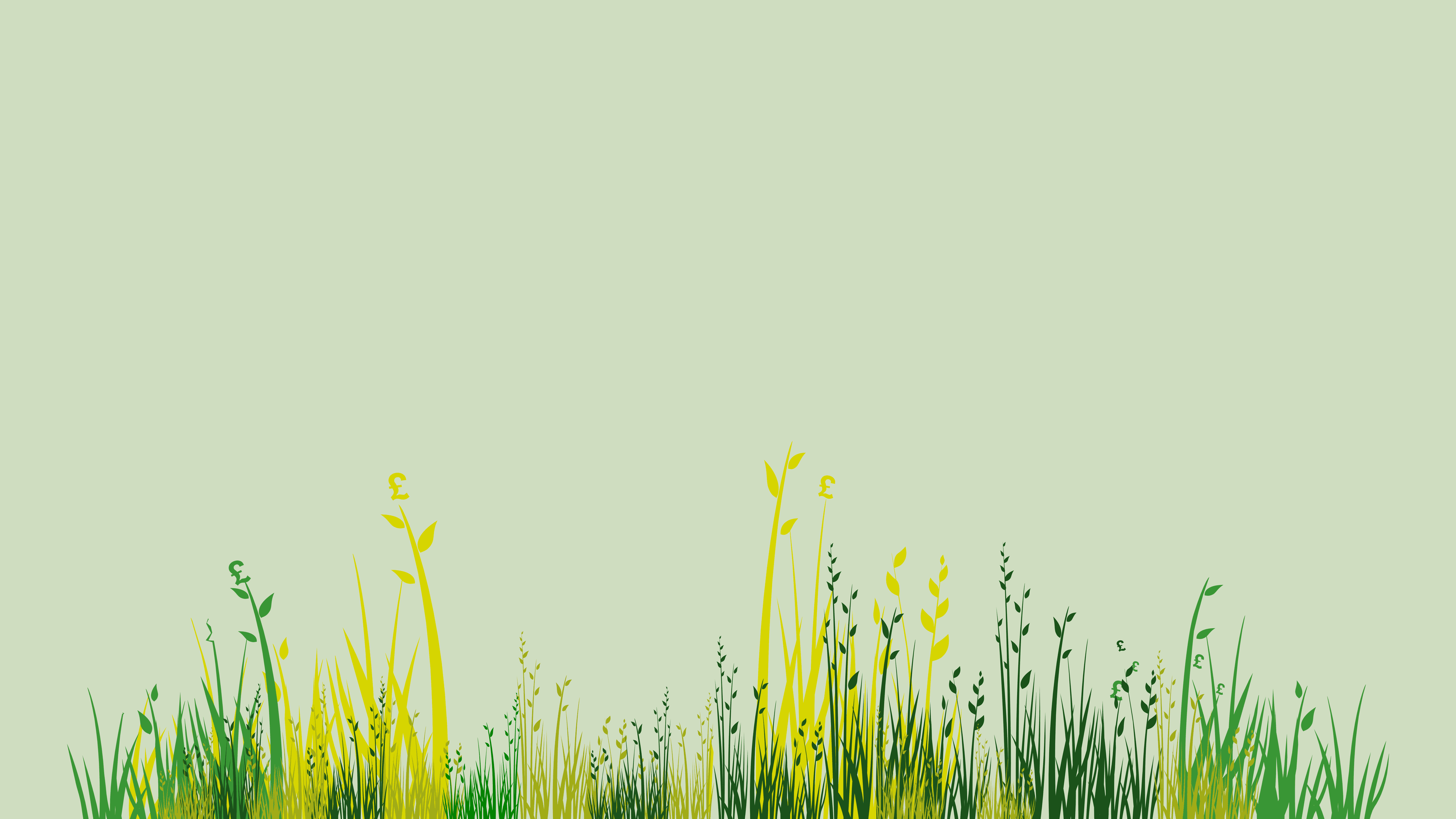 At a glance
UK annual spending on ethical products soared past £100bn for the first time in 2020. Consumer demand for sustainability is shifting and this raises several questions:
What is driving this demand?

What does the term sustainability actually mean to consumers?

And how much do consumers really care about the role of retailers – fashion brands in particular – in progressing environmental, social and governance (ESG) agendas?
Green Is The New Black is Retail Week's ground-breaking new report, which lifts the lid on how UK consumers truly feel about sustainability and how it impacts their propensity to spend.
Produced in partnership with Infor – the industry cloud ERP company helping fashion brands manage their supply chain to reduce carbon footprints – the report will examine what consumers' ESG expectations are and how retailers can meet them.
The report will also explore how sustainability is becoming a top priority for policymakers and investment houses, and how this manifests in retail strategies.
The responsibility now lies with retailers to embrace sustainable business models; Green Is The New Black helps plot a path forward.
Winning strategies
Retail Week has determined the five key strategies all retailers should focus on in 2022 and beyond in order to succeed in a market transformed by technology and shifting consumer attitudes.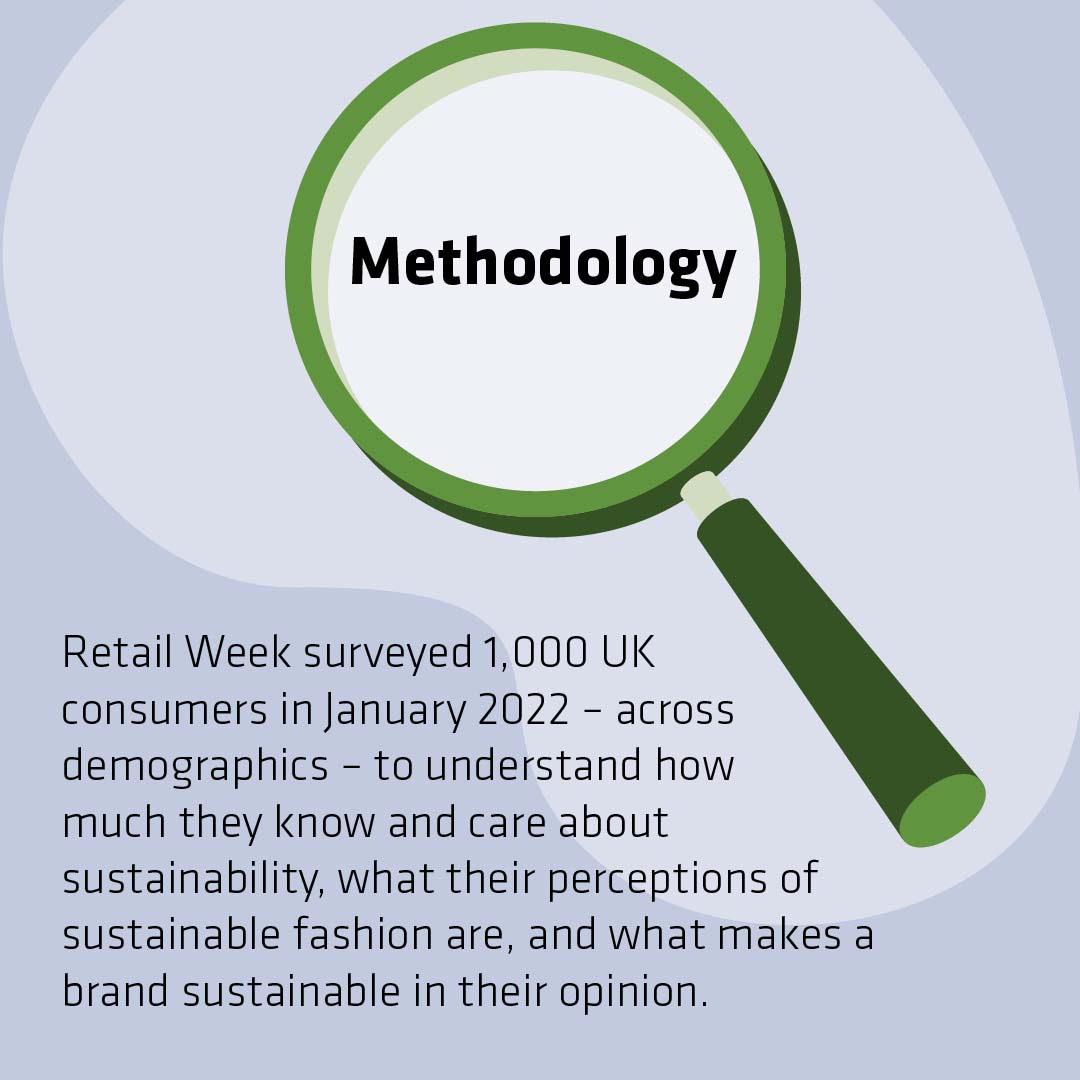 Introduction
The 2010s were defined by the digitisation of the industry, but the leading retailers and retail brands of this decade are those combining tech-enabled business operations with green thinking.
With a growing awareness of our behaviours that exacerbate climate change, the idea of sustainability is rising in consumer consciousness; an increasing number of consumers are basing purchasing decisions in part on a company's eco credentials.
55% of UK consumers are more likely to buy from a retailer or brand with a strong ethical and sustainable ethos
More than half (55%) of UK consumers are more likely to buy from a retailer or brand with a strong ethical and sustainable ethos, Retail Week's research reveals. Men are more likely to be influenced by this than women (59% compared with 50%). Millennials, aged 18 to 24, are more likely to be eco-conscious and the Boomer generation, over-65s, are less likely to be so than other generations.
And it's not just rhetoric; consumers are starting to vote with their wallets.
According to the Co-op's ethical consumerism report, released at the start of 2022 and covering the most recent year for which full data was available, consumers increasingly turned to plant-based foods, secondhand clothes and furniture, and greener gadgets during 2020. It found consumers spent almost £61bn on ethical products and services, a rise of 30% from 2019. This figure on sustainable spending equates to £2,189 per household, more than double the £1,028 level recorded in 2010.
Retailers can't simply rely on consumers to shop our way out of the climate disaster
It's a push-pull situation, though, and "retailers can't simply rely on consumers to shop our way out of the climate disaster," says Co-op Food chief executive Jo Whitfield.
Consumer demand needs to be combined with action from businesses to reduce their impact on the environment.
This is particularly imperative for fashion retailers, which must be at the coalface of sustainability.
In November the UN Fashion Industry Charter for Climate Action upgraded its contract requiring its 130 signatory brands – including H&M, Primark and Zara owner Inditex – to commit to either halving emissions by 2030 or setting science-based targets by the end of 2023. Previously, the target was an emissions cut of 30% by 2030, so this revision represents a significant step up.
Change is afoot but right now it's mainly being driven from the bottom up by consumers. Evidence from Retail Week's research shows that, while consumers want to do the right thing, they need more guidance from retailers themselves. Retailers that can balance an understanding of the crucial components of commerce with a commitment to protecting the environment will be in the best position to succeed.
The following chapters provide insight, ideas and inspiration about what retailers must do to be the change consumers want to see.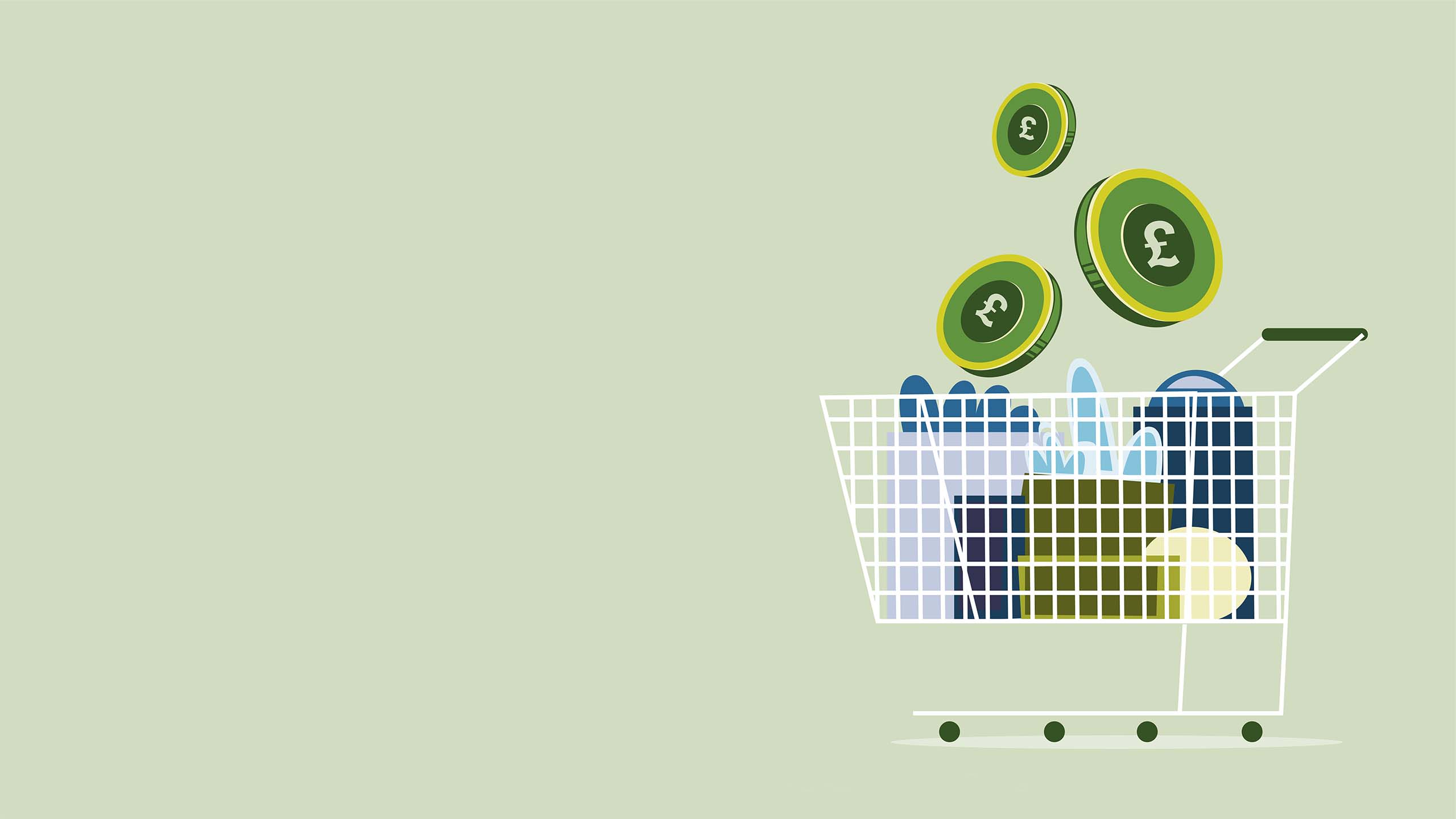 Chapter 1
What the sustainable shopper really wants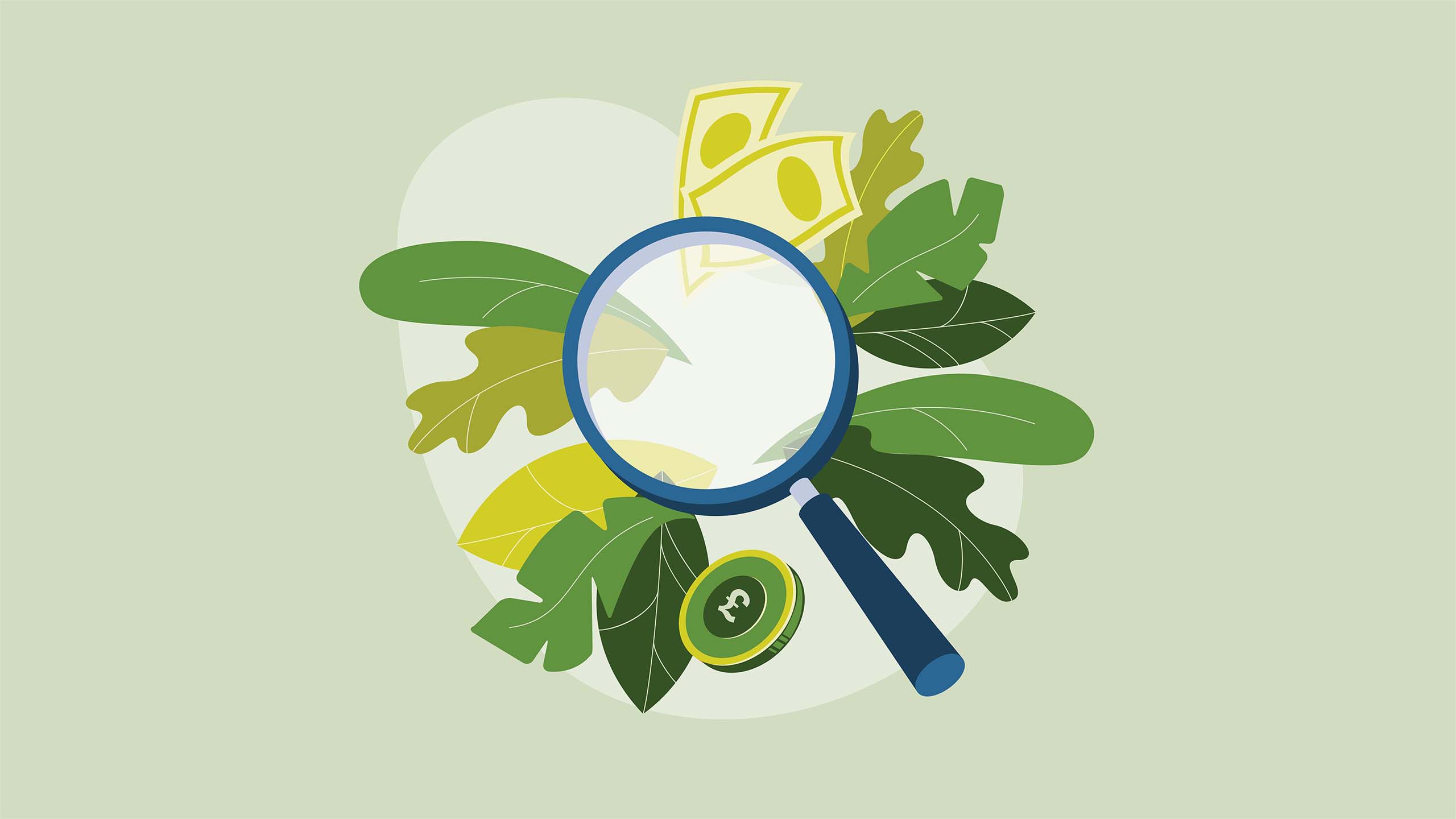 Sustainability is a multifarious concept and means several different things to consumers. Popular answers to the question "what does the term 'sustainability' mean to you?" included "reliable", "being better for the environment", "looking after the planet", and "eco-friendly".
Other consumers picked out specific practices and solutions, such as "recycling" and "reuse", but it's worth noting that 15% say sustainability doesn't mean anything to them at all.
The sheer variety of responses is an indication that retailers need to strip back their messaging and think carefully about how they market themselves in this space.
Infor industry strategy director for fashion Helene Behrenfeldt says retailers, and fashion brands in particular, need to "start thinking about their ability to ensure sustainable designs that minimise the impact on the planet in terms of materials, processes and production waste".
"These products also need to have a longer product lifecycle so they need to be developed for longevity. In addition, companies need to offer services such as repair, refurbishment, resale and rental to maximise the use of and prolong the lifetime of a product to reduce waste – shifting gears towards a circular model. This will require new and evolved processes, and modern technology capabilities will be critical to enabling it."
Semantics aside, Retail Week's survey shines a light on a consumer who talks a good game on sustainability and shows a willingness to 'do the right thing' but doesn't necessarily display all their values through their purchasing behaviour. Not yet, anyway.
As our introduction suggests, the majority surveyed say they are more likely to buy from a retailer or retail brand with strong ethical and sustainable credentials. However, looking at the results in more detail reveals that most don't yet hunt out retailers and brands or shop with them merely because they are sustainable.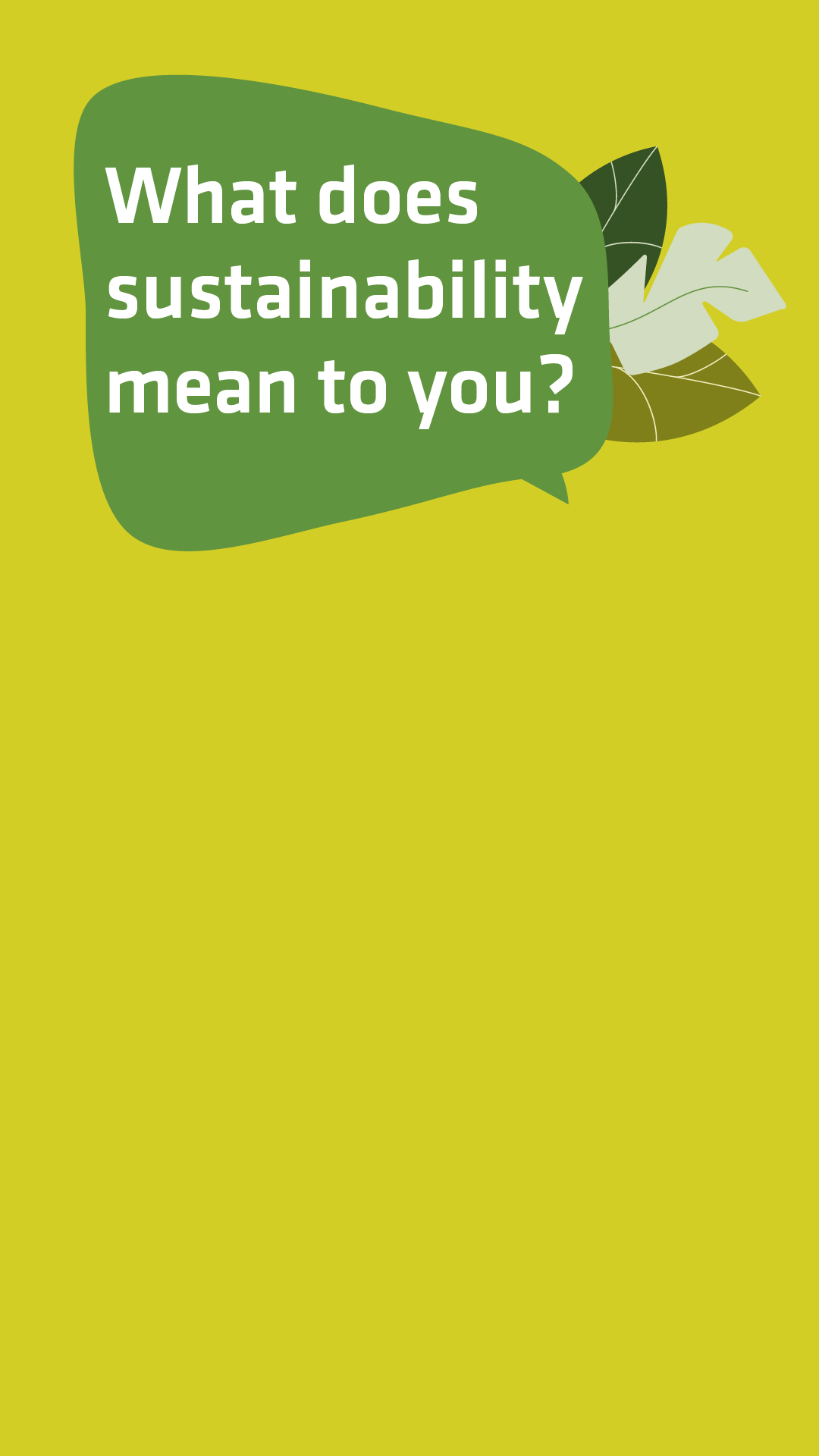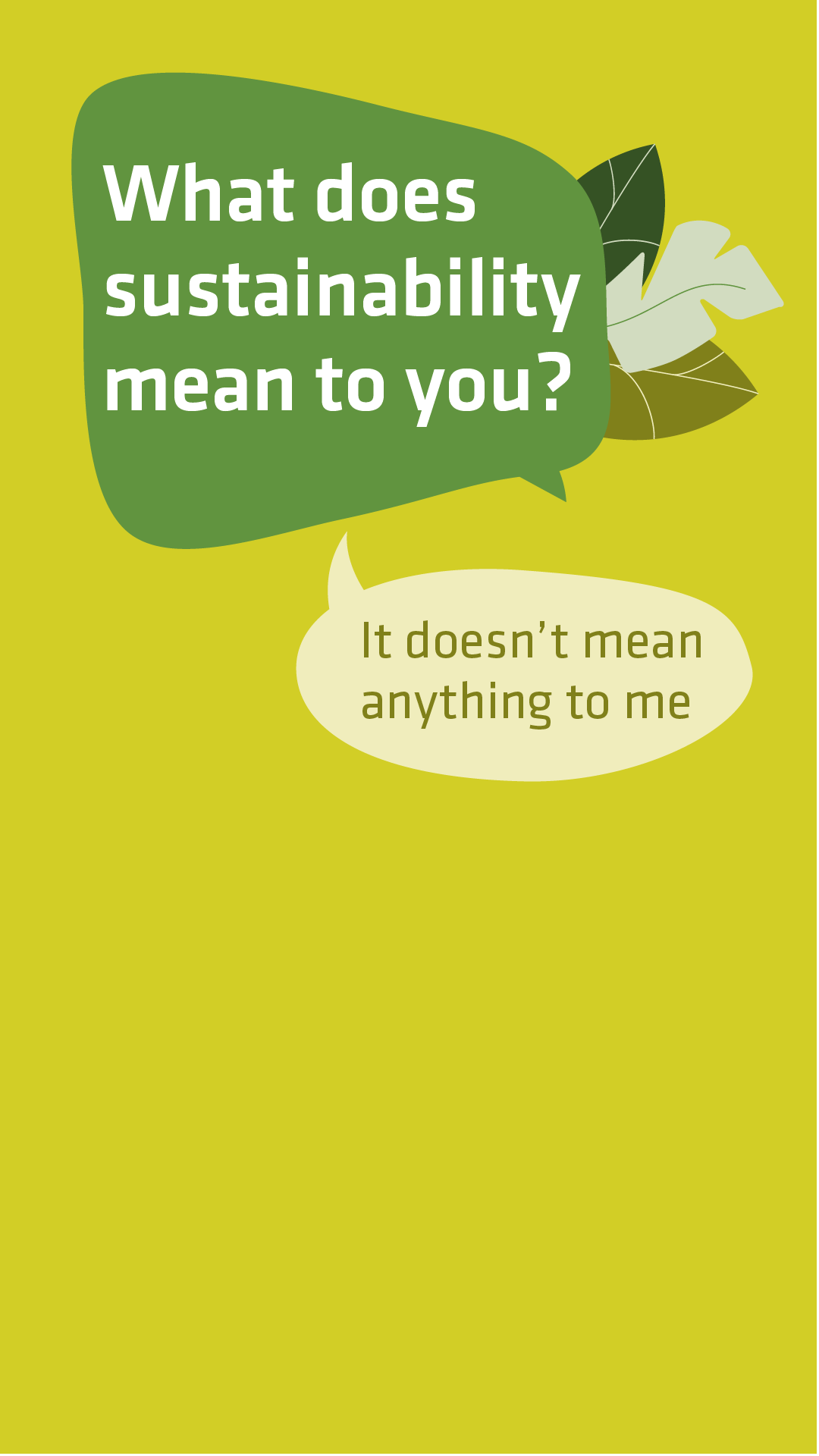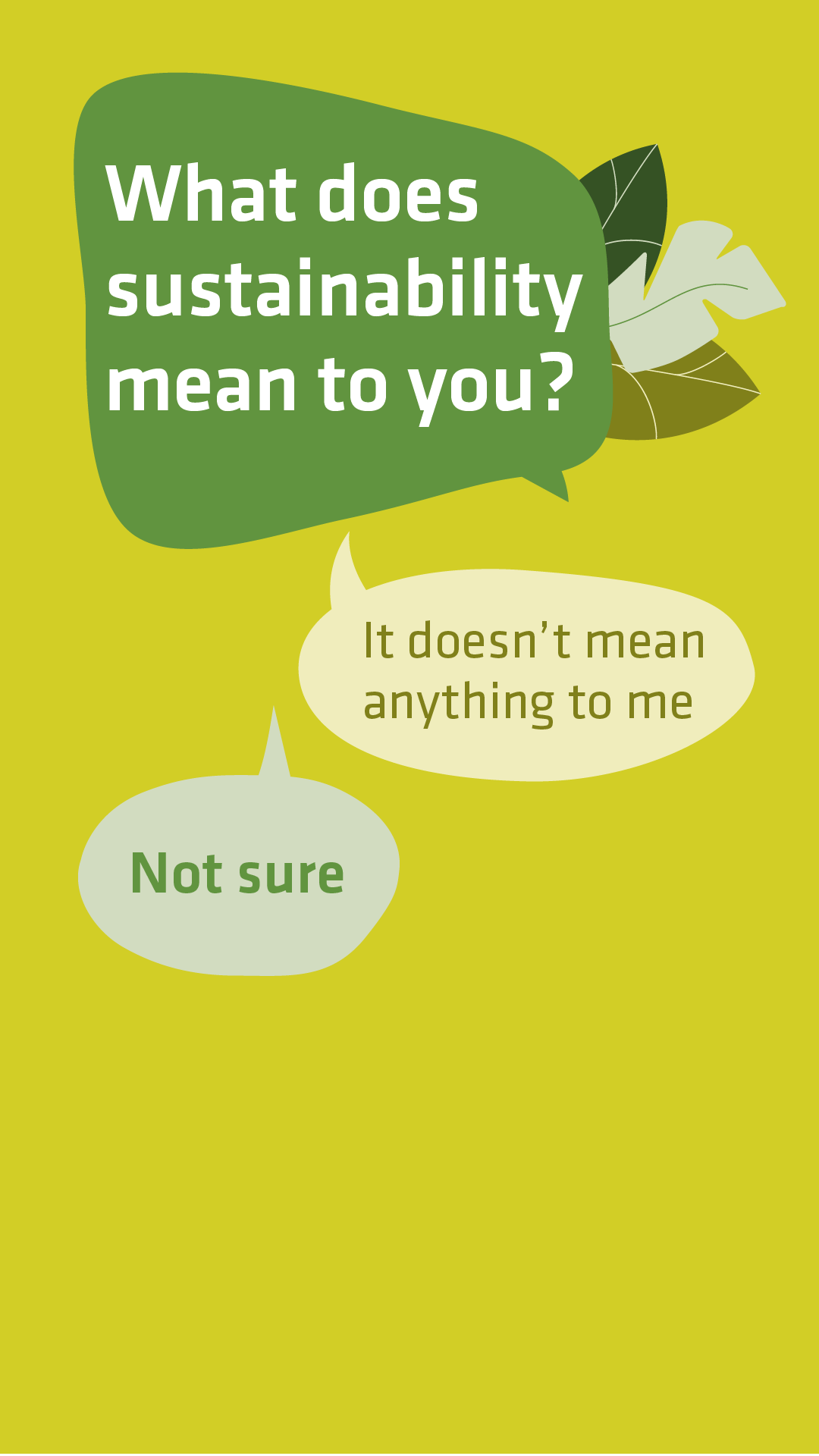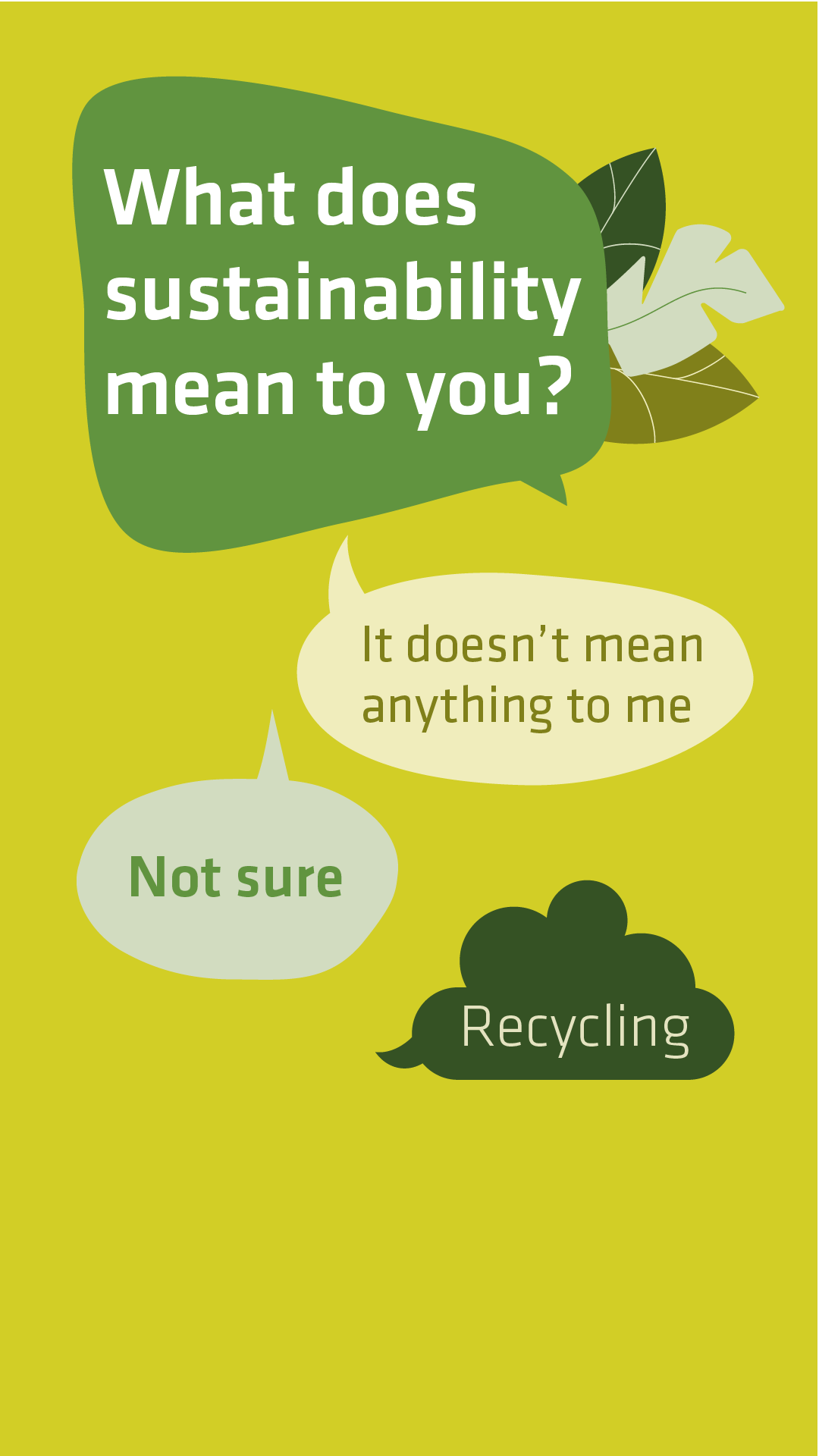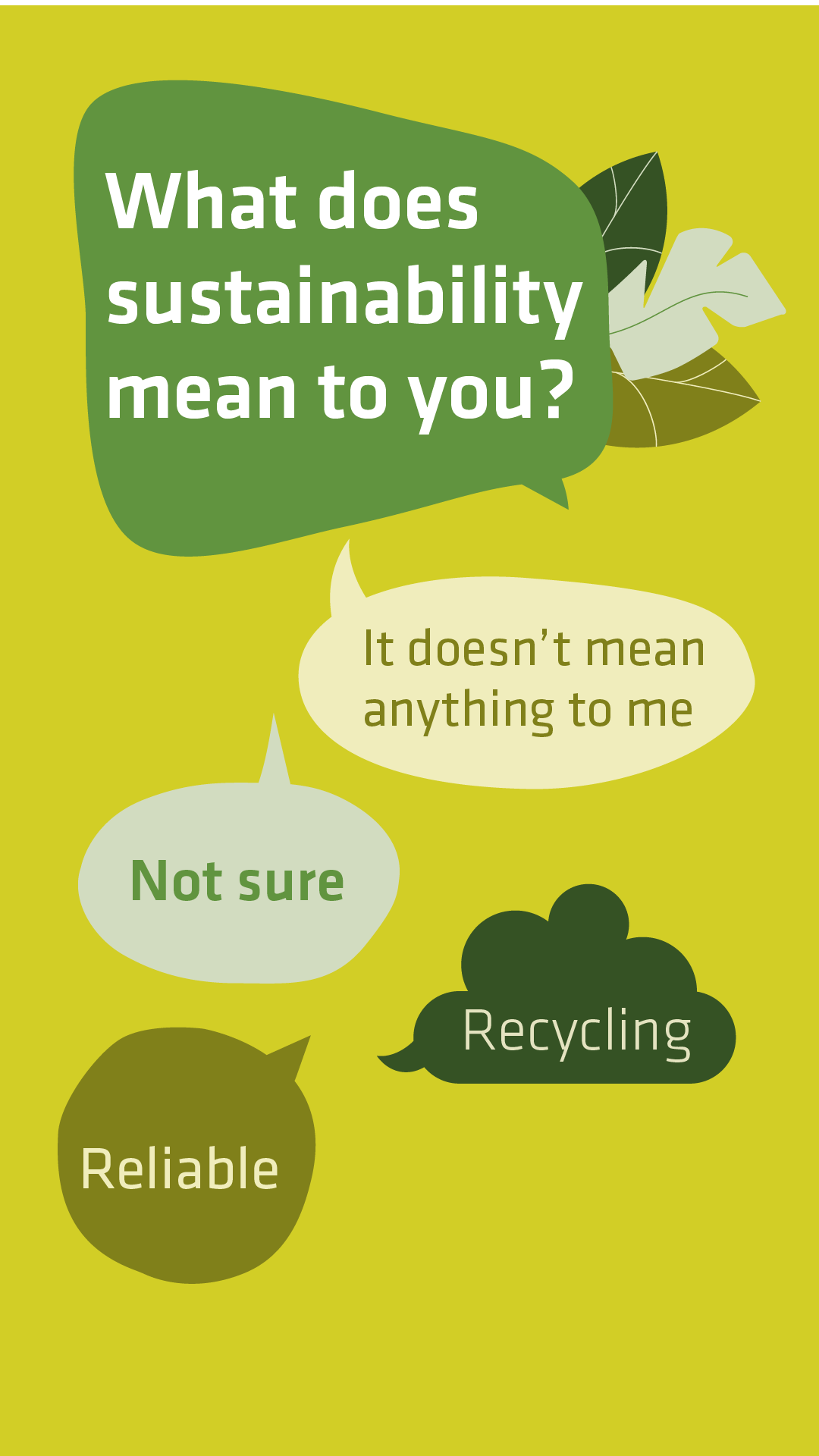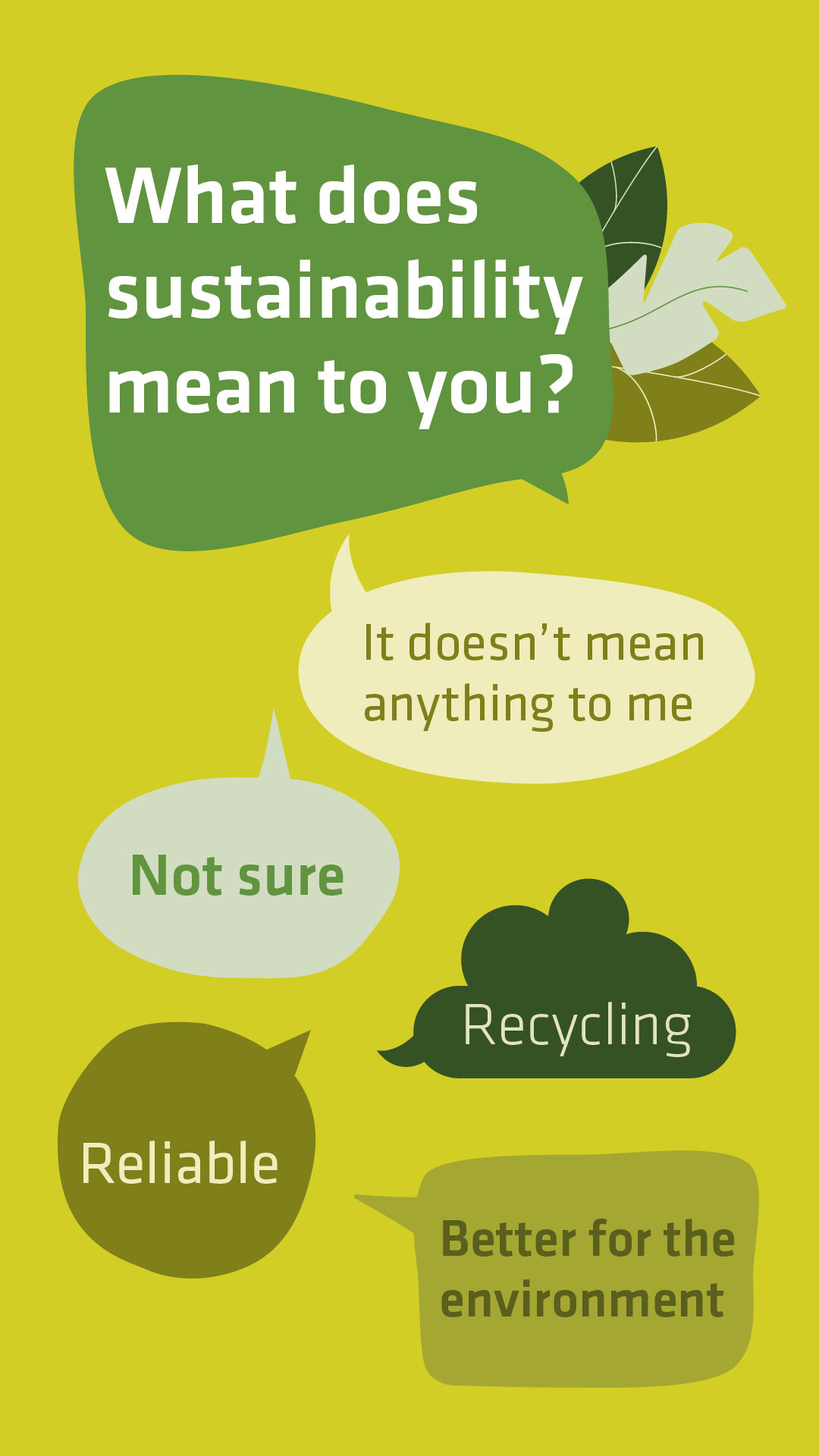 Some 28% say greener practices such as offsetting carbon emissions and offering sustainable packaging do not influence them to shop with a retailer, while only 14% find out how sustainable a retailer is before they shop with them.
We are, however, in the early stages of an environmental awakening in British society and that arguably means consumers don't actually fully know what they are looking out for to measure sustainability status.
More retailers are now listing ESG plans and, for many, these contain details about reducing emissions throughout the supply chain. Consumers do take slightly more notice of organisations that publish ESG scores and ratings, our research finds, with 21% saying they have come across these scores and that it influences where they shop.
It is sustainability targets, however, that hold greater weight with consumers. The majority (63%) say they would be more willing to shop with a retailer or brand that has made a public sustainability target or pledge.
In January, for example, fashion retailer New Look published its sustainability strategy update highlighting its commitment to become "climate positive by 2040" and to reduce greenhouse gas emissions from products by 50% by 2030.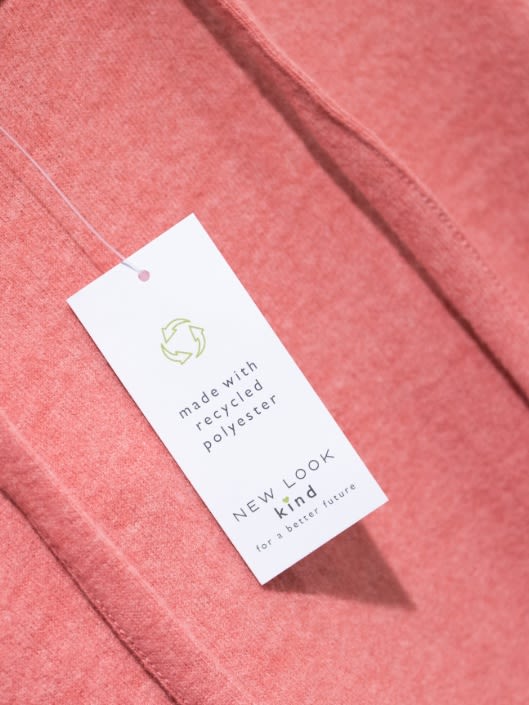 The plan is wide-ranging and includes efforts to improve transparency within its supply chain by publishing full visibility of tier-one and tier-two suppliers by the 2023 financial year and full visibility of its cotton, viscose and polyester supply chains to tier three.
New Look, like several other retailers such as Tesco, Kingfisher, John Lewis and Sainsbury's, has also committed to setting science-based targets, which are sustainability-related goals following a framework from the Science Based Targets initiative, which is working with the private sector to help businesses monitor and reduce their carbon footprint.
New Look chief executive Nigel Oddy says: "At New Look, we have a responsibility to our people, employees and wider society to embrace and accelerate the change needed to reduce our environmental impact."
However, many consumers want change faster. Of those Retail Week surveyed, 61% believe retailers need to be bolder in their sustainability targets, with pledges for 2030 and 2040 not soon enough in their eyes.
Indeed, an August report published by the Climate Crisis Advisory Group, (CCAG) an independent collection of scientists from around the world, warns that reaching net zero greenhouse gas (GHG) emissions by 2050 is now "too little too late", despite the Paris Agreement setting the net zero target for this date as a way of limiting global warming to 1.5°C by the end of the century.
We must revise global targets beyond net zero and commit to net negative strategies urgently



Sir David King, chair of CCAG, says: "We must revise global targets beyond net zero and commit to net negative strategies urgently."
According to the group, the route to net negative is societies doing more than just offsetting carbon emissions to ultimately reverse the damage caused by GHG. To do that, it said, nations need to triple their emissions-cutting pledges urgently, scale techniques to remove GHG from the atmosphere and investigate safe methods to repair parts of the damaged climate system.
Naturally, retailers setting 2050 net zero strategies will have to start developing ways to accelerate their plans, finding new ways to reduce carbon usage, remove GHG where possible and find ways to repair historic emissions in line with wider CCAG and society goals.

Iceland and Which? – a lesson in sustainability calculations
An example of the pitfalls of trying to rank retailers is evident in the recent fallout between value supermarket chain Iceland and Which? following the consumer research group's supermarket sustainability list published in February 2022.
The ranking covered 11 of the UK's largest supermarket chains and scores were allocated based on data that supermarkets either publish themselves or provide to Which? about GHG emissions, plastic waste and food waste.
GHG emissions were measured in intensity terms, with Which? weighing reported value chain emissions against total retail spend. On plastic waste, Which? assessed how much plastic packaging each supermarket uses and what proportion is recyclable.
Lidl and Waitrose came out joint top, while Iceland Foods ranked lowest on the list. Iceland managing director Richard Walker, who has written a book on corporate activism called The Green Grocer and has led many environmental initiatives at the business, went public with his criticism of the project.
Calling the methodology "completely flawed", Walker cited that basing the calculation of carbon intensity on retail spend rather than sales volumes penalised supermarkets that sell at low prices. He added that the ranking didn't reflect Iceland's 100% usage of renewably generated electricity and said the plastic intensity calculation "bears no relation to our own audited and published data on plastic usage, which is used to calculate the packaging taxes we pay".
Which? defended its research and says it plans to update the list yearly, but the low score for Iceland certainly raised a few eyebrows from industry commentators given that the supermarket's commitment to removing all consumer-facing plastic packaging from all own-brand lines by 2023 is regarded as one of the most ambitious in the UK's grocery retail sector.
This is just one example that highlights the complexity of sustainability reporting and the issues this causes.
In June 2021, the Harvard Business Review described CSR reporting as "seriously flawed", saying businesses were "confusing output with impact".
Factors such as unhelpful definitions of sustainability, a lack of mandates and auditing, specious targets, opaque supply chains and a lack of comparability make reporting problematic, says author and sustainability adviser Kenneth Pucker.
Instead, he argues, if businesses "are to bend the global emissions curve downward... a more aggressive approach is needed", which involves "executive leaders advocating for structural changes that enable them to focus beyond the next quarter's numbers".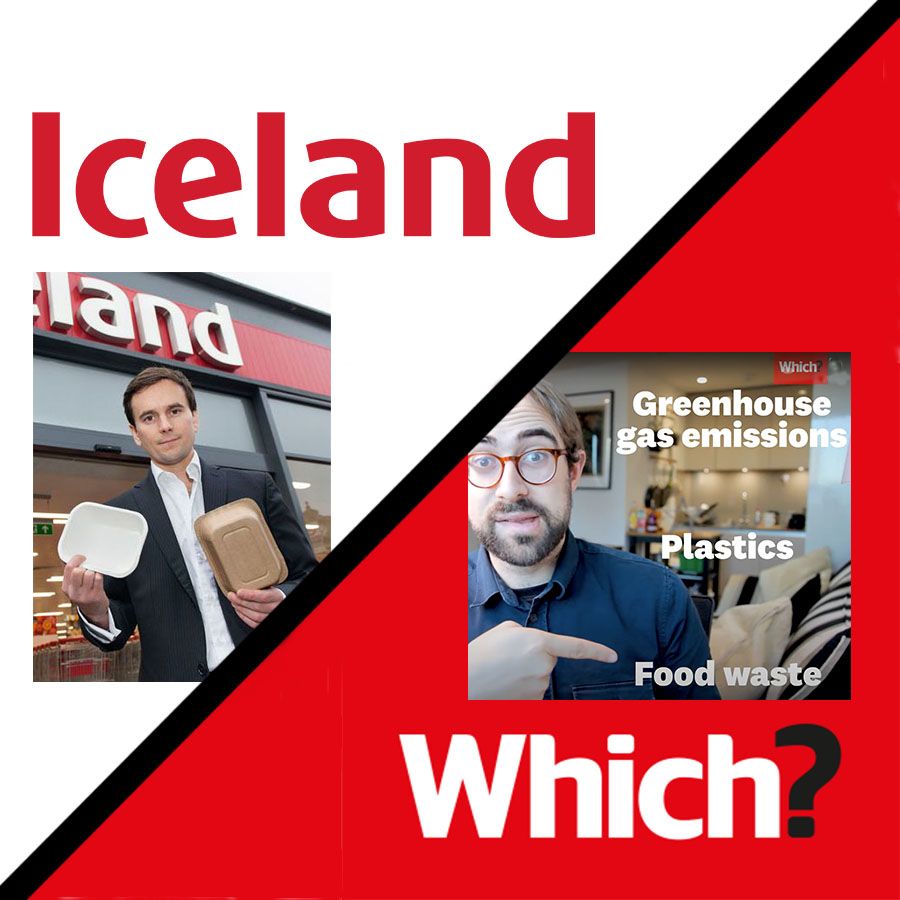 Sustainability = a springboard for customer loyalty
Consumers may want sustainability from retailers but they don't want to pay a premium for it.
Just 22% say they are willing to pay extra for a sustainable product, compared with 42% who aren't. Of those 22%, they are most willing to pay more for food and groceries (18%), followed by clothing (12%).
Significantly, though, almost a fifth (23%) say they would be willing to pay more for a sustainable product if they receive future rewards or incentives for doing so.
This finding presents a real opportunity for retailers to drive consumer loyalty and the sustainability agenda simultaneously, and some retailers are already playing to this.
In May 2021, Ikea launched its buy-back initiative offering up to 50% of the original price in credit for consumers who engage in its furniture recycling scheme. H&M has for some time offered loyalty points for more eco-conscious shopping behaviour, such as choosing the most sustainable items in its range.
How consumers perceive greenwashing
Greenwashing – the use of misleading, vague or false claims about sustainability in an effort to attract consumers – is increasingly the subject of scrutiny by advertising watchdogs.
In September 2021, the Advertising Standards Agency (ASA) and the Competition and Markets Authority (CMA) announced they were ramping up efforts and resources to ensure adverts and marketing were not environmentally misleading. The CMA has also published a Green Claims Code, helping businesses to check their environmental claims are genuine. This code has a checklist of statements, including that the claim doesn't exaggerate its positive environmental impact or contain anything untrue – whether clearly stated or implied.
Food brands such as Alpro and Oatly were among the first businesses to fall foul of the new eco-related guidelines, with ASA saying the environmental claims these businesses listed in their 2021 adverts could not be substantiated or were phrased in a misleading manner.
Greenwashing affects a retailer's reputation and ultimately its bottom line, but how forgiving consumers would be of it varies.
28% of consumers would never shop with the retailer again if it was found to be greenwashing
Of those surveyed, 28% say they would never shop with the retailer again if it was found to be claiming untrue sustainability credentials, but others would give them the chance to bounce back if positive action was taken.
Half say they would be willing to go back to a retailer that had been called out for greenwashing if they reacted proactively and publicly committed to making changes. This is in comparison to the 26% who say that, even if a retailer later took a proactive approach, they should still be "cancelled" for greenwashing.
Boohoo bounces back
Boohoo is a prime case in point here. In 2020, the fast fashion group vowed to change its supply chain after allegations of malpractice and poor working conditions in factories.
It has since invested significant time and effort into improvements and vowed to be more transparent. Sir Brian Leveson, the retired judge who led the Leveson inquiry into the activities of the media, was appointed in 2020 to oversee its supply chain overhaul.
Sales continue to grow at Boohoo, showing consumer sentiment for the company has been largely unaffected in the longer term by the very public criticism that resulted from its own independent review of its supply chain. Some of its internal changes have actually improved its reputation in the eyes of consumers. YouGov research in 2021 shows that it was among the companies making the biggest leaps in reputation after it linked a £150m bonus scheme to changes in factory conditions.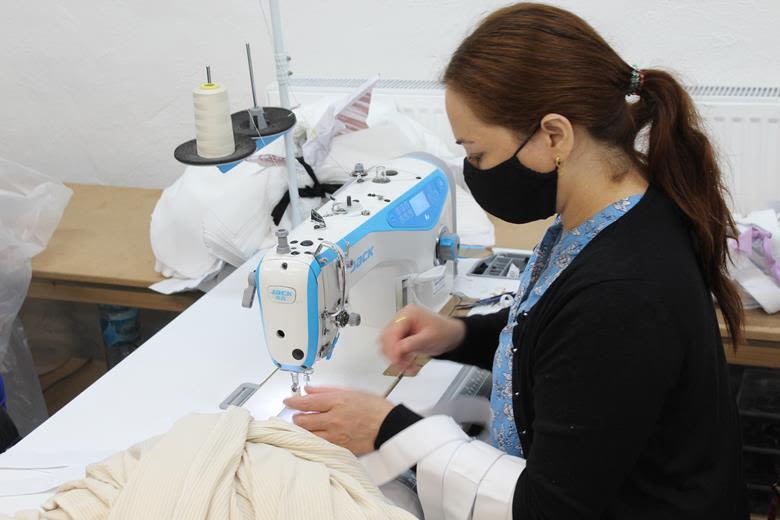 Legislation tightens
While consumers may be willing to forgive greenwashing for the time being, as awareness grows around the industry's impact on the environment it may become more difficult to excuse. And any transgression is likely to become public knowledge with the regulatory environment also tightening.
The government published a new Green Claims Code in September. It potentially impacts any company that puts forward claims of positive environmental impact in relation to its products or services, and the CMA has flagged textiles, fashion and fast-moving consumer goods as priority industries for scrutiny.
Further to this, the plastic packaging tax comes into effect in April 2022, which incentivises the use of recycled material in production by taxing packaging with less than 30% recycled plastic manufactured or imported into the UK (including on goods that are imported).
The electricals sector has also faced major changes, with the government introducing Right to Repair rules last year, which legally require manufacturers to make spare parts available, and the Take-back rules, which require a retailer to remove and recycle a customer's old product when they buy a new like-for-like appliance.
Meanwhile, the Environment Act 2021, passed in November, contains reforms that will impact retailers, such as air quality legislation.
The best policy retailers can adopt for the planet is to focus on developing more environmentally friendly goods, services and operating models. Businesses that do this will, in turn, be more likely to win customer loyalty and therefore improve their bottom lines.
Chapter 2
Sustainable fashion in focus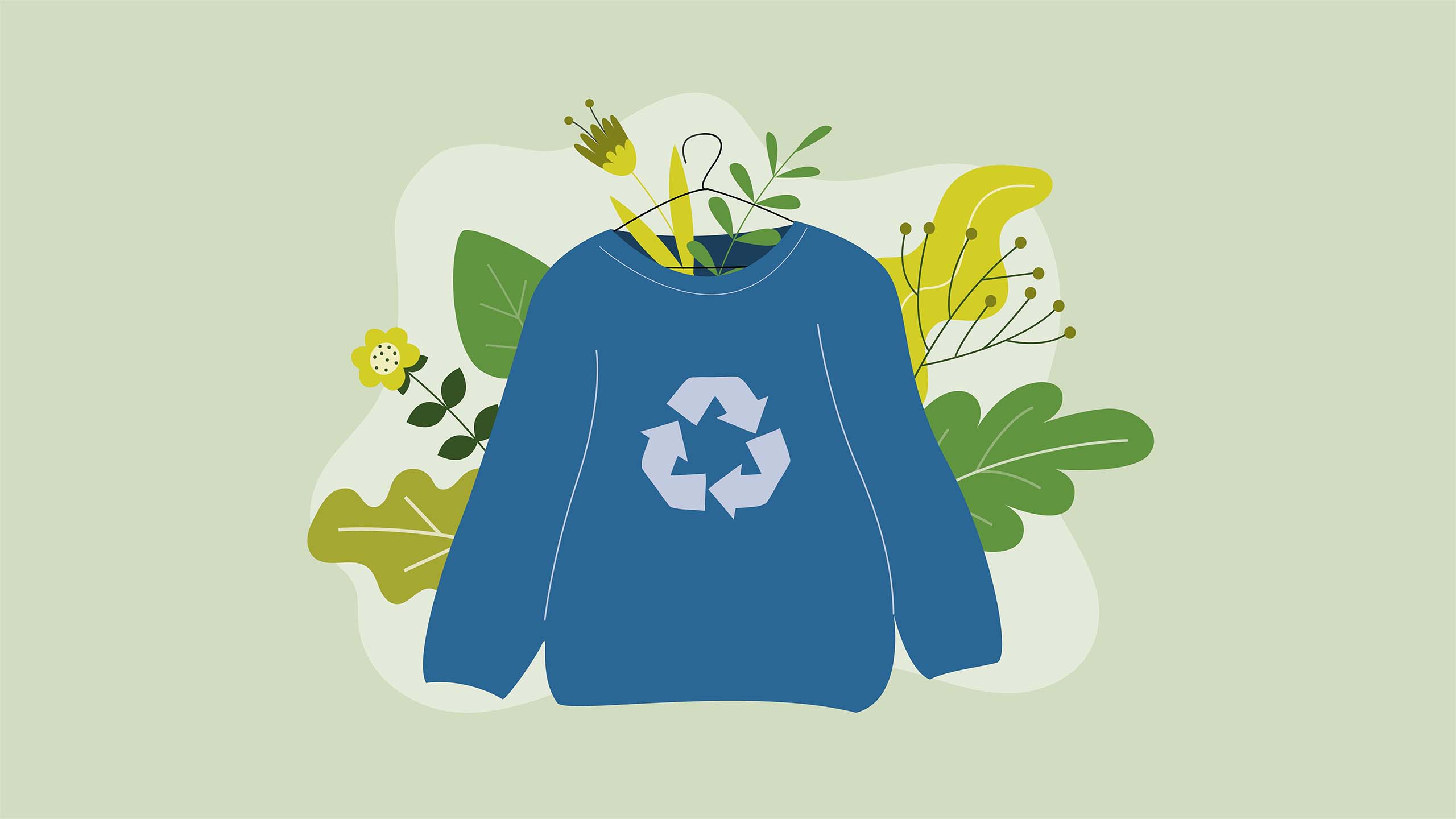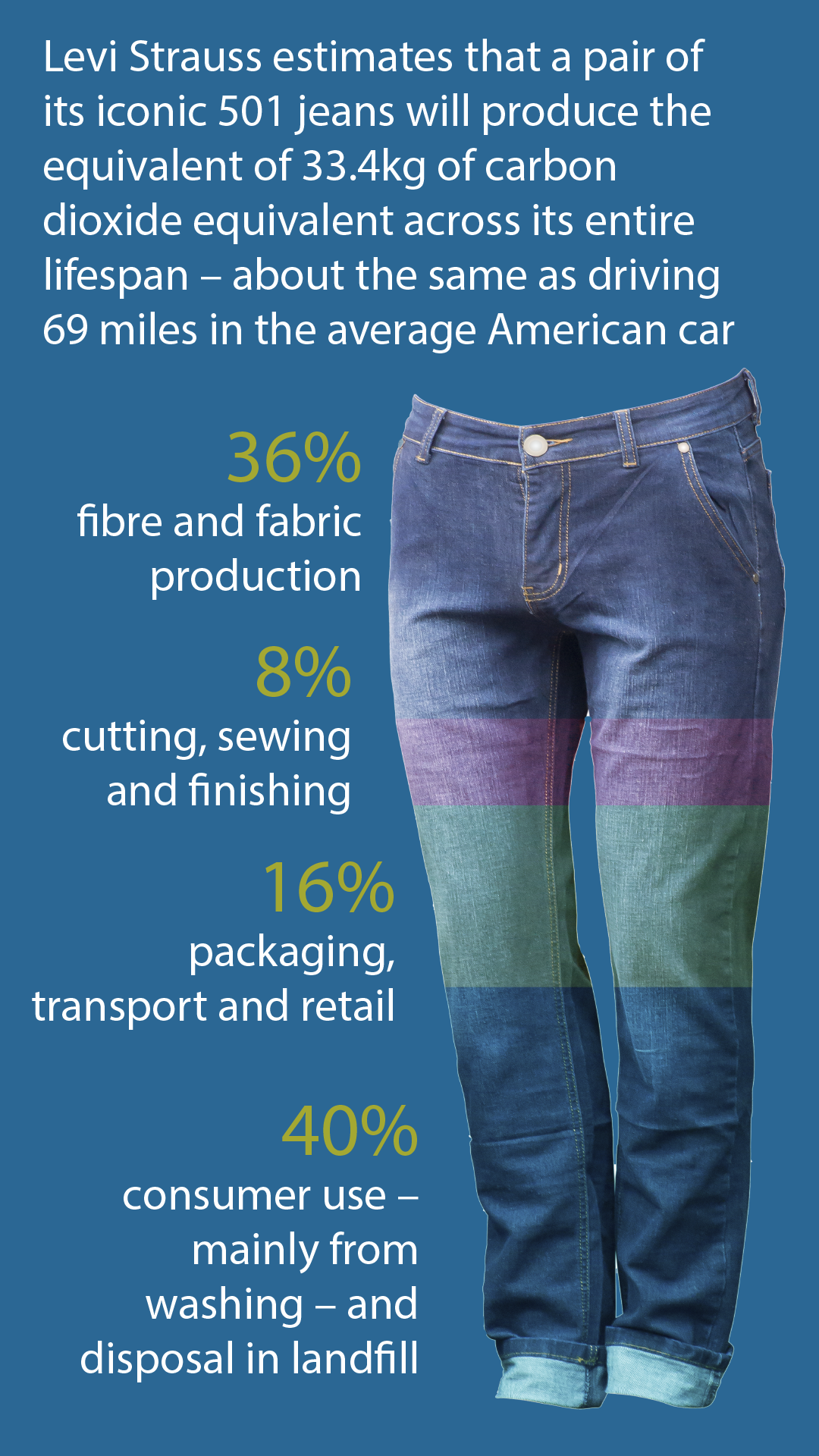 When talking about sustainable fashion, it needs to be recognised that the term is something of an oxymoron, given the statistics around the industry's environmental impact.
The global fashion industry, including the production of all clothes people wear, contributes between 3% and 10% of global GHG emissions, according to official communications from United Nations in 2019, based on various scientific studies. In the UK, 2020 data from the British Retail Consortium revealed that retail is now one of the country's biggest contributors to global warming, with 80% higher GHG emissions every year than all road traffic.
The global fashion industry contributes between 3% and 10% of global greenhouse gas emissions
The large footprint is down to fashion's long supply chains and energy-intensive production, with the industry cited as consuming more energy than the aviation and shipping industry combined.
Yet many fashion brands are not capable of capturing and sharing details around their material sourcing and extended production supply chain. Infor's Behrenfeldt says this is "down to tier four (raw materials management and fabric production) – where in fact a large portion of the environmental impact sits".
"In addition, fashion brands need to also gather data on the environmental impact of transport and distribution. This requires technology to gather data internally and from supply chain partners," she adds.
Retail Week's research shows that consumers do recognise the environmental cost of fashion. Of 15 industries considered, fashion is ranked the fifth-worst by consumers, behind industrial, transport and logistics, energy and utilities, and agriculture, forestry and mining.
So, there's no hidden secret here – consumers are actively engaging with a fashion industry they know has a significant carbon footprint. In fact, only 15% of consumers say fashion supply chains are an important purchasing factor for them.
And it seems consumers don't want to make a (fashion) statement. The overwhelming majority (73%) have never spoken out about or criticised a fashion retailer's sustainability credentials, whether on social media, in the form of a protest or by contacting the retailer directly.
Of those that say fashion supply chains do influence their purchases, reasons given as to why the manufacturing of fashion goods troubles them include: "I worry about sweatshops but it seems hard to buy from somewhere that doesn't use them" and "I worry about fast fashion and also whether workers are being treated and paid fairly".
There are also concerns around "child labour", "slave labour", "cheap quality" and "lots of waste", while others state: "I can't stand fast fashion".
Yet a significant proportion of consumers don't want to have to pay a large premium for more sustainable fashion. Almost a quarter (23%) say they would not be willing to spend more, while 17% and 27% say they would only be willing to pay less than 5% more or 5-10% more respectively. Only 2.3% of consumers would spend 50% more
If consumers aren't willing to fork out for the costs involved in building sustainability into the supply chain, how can retailers make it pay?

New old fashion
A range of new challenger fashion companies are entering the space, looking to change consumption patterns in the sector and balance bottom lines.
The emergence of platforms such as Rent the Runway (RTR) in the US and, on smaller scales, Hirestreet and My Wardrobe HQ in the UK have elevated rental fashion in the eyes of consumers. These businesses tout themselves as antidotes to fast fashion, suggesting that renting rather than buying items helps get more use out of products and extends garment lifecycles.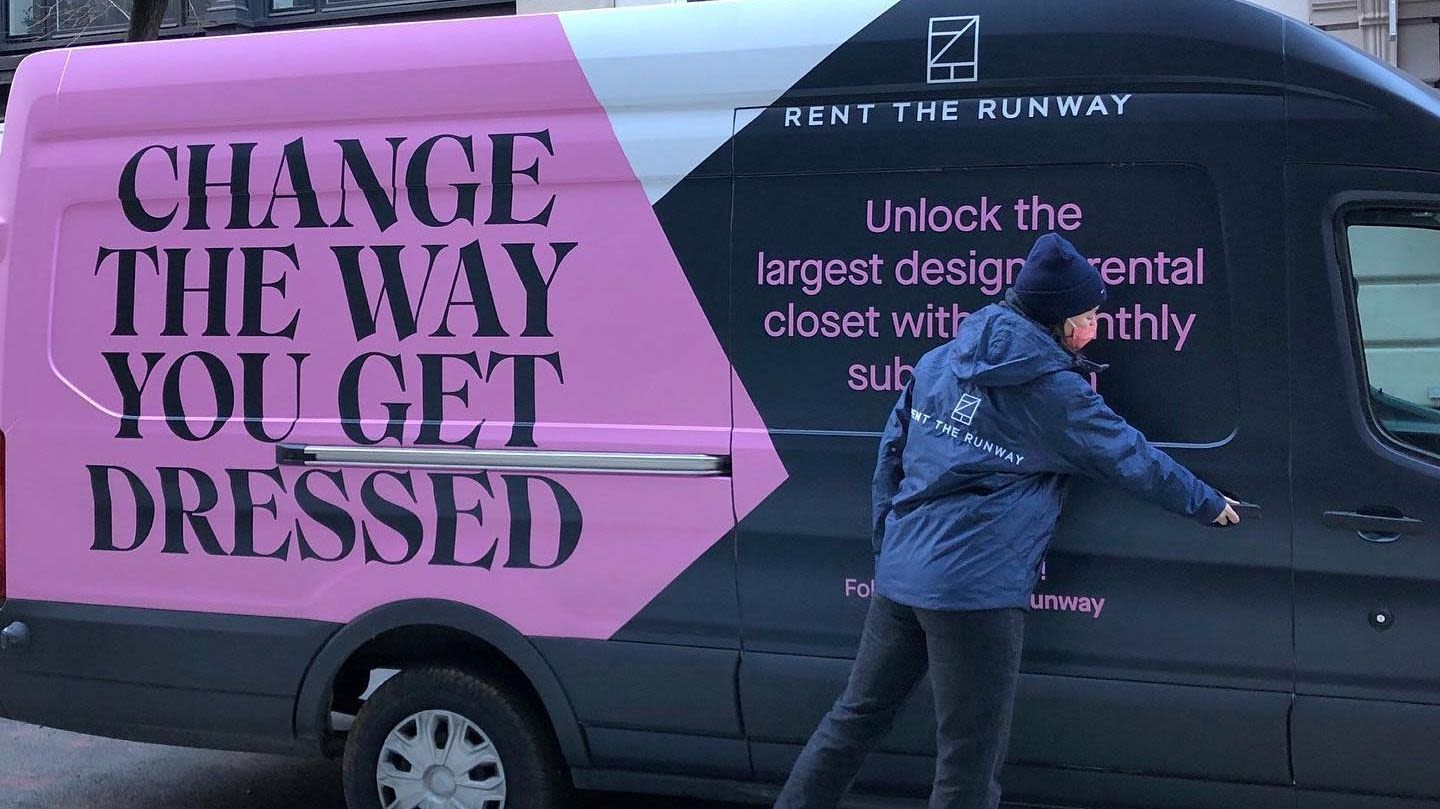 With 116,833 active subscribers (up 78% on 2020), RTR has gone on the offensive this year, with fast fashion in its sights. Having listed on the Nasdaq in 2021, reporting sales growth of 66% year on year to $59m at the end of 2021, it launched a punchy 2022 campaign calling on people to rent not buy, using emotive social media messaging.
Its official Twitter account said: "It's time to break up with fast fashion. All of the red flags are there. It's harmful to the environment. It's addictive. It rips off designers. Renting with RTR gives you all of the things you love about fashion – with no guilt."
Elsewhere, reusing and recycling clothes is en vogue, with platforms such as Depop, Vinted and Poshmark driving sales off the back of preloved and vintage fashion. Depop's popularity was underlined in June 2021 when Etsy acquired the business for $1.6bn after Depop's 2020 gross merchandise sales and revenue totalled $650m and $70m respectively.
In January, Decathlon launched a rental offering for skiwear in partnership with online rental platform Hirestreet, while several luxury brands have launched initiatives asking their customers to return unwanted items to give them a fresh lease of life with new owners. Mulberry and Alexander McQueen, for example, have partnered with secondhand luxury online platform Vestiaire Collective to resell used products, while luxury group Kering invested a 5% stake in Vestiaire Collective in 2021 to further highlight the rising power of the secondhand market.
This is the circular economy in action. Indeed, 58% of consumers Retail Week surveyed say they have purchased clothing from a secondhand fashion website or charity shop in the past 18 months, with a third indicating that they purchase from these retailers on a regular basis and a quarter saying they now shop secondhand occasionally.
Is slow fashion winning the war?
Although fast fashion is under attack, we have to stop short of heralding the dawn of slow fashion. When it comes to consumers configuring their own clothes as a one-off, only 28% say they have done this in the past 18 months and just over a quarter (26%) say they have bought fewer clothes in an effort to be more eco-friendly over the past 18 months.
The pandemic has led to people buying fewer clothes, with lockdowns and working from home, rather than environmental concerns, being the reason 34% of consumers say they have been purchasing less.
Interestingly, though, the majority are taking more care of their clothes – with 58% saying they have recycled, repaired or reused more clothes than normal in the past 18 months. However, in the context of a growing number of recommerce opportunities and general consumer thrifting trends, we can't assume this directly relates to eco-friendly practices.
So, the message for retailers here is that consumers are adopting more sustainable thinking and are increasingly keen on rental and reuse, but that doesn't mean they don't want to buy new items, too.
Success in the next decade will come to those who get the balance right – a choice of options is key to keeping consumers happy, while making greater efforts to be more circular and ensuring what is sold can also be returned at the end of its lifecycle.
Have we reached peak stuff?
Recent trading statements from fashion retailers including Marks & Spencer, Next and Primark show encouraging clothing sales across the all-important second half of 2021, suggesting consumers are not falling out of love with buying garments just yet. The phrase 'peak stuff' is more concept than reality, it would seem.
Yet there is no denying that consumers want some way to shift their unwanted fashion wares. The rise of preloved fashion websites shows that, but so too does the emergence of clothing take-back schemes in stores up and down the country. Superdry's Give Back initiative, in association with Oxfam, incentivises customers with vouchers and competitions for donations, while Snow & Rock offering discounts off the next shop when consumers donate old stock are just two examples.
Degrowth is also being discussed as a potential solution to fashion's waste problem. It refers to businesses reducing product volume in accordance with predicted demand to eliminate overproduction. The concept sees businesses take ownership of the problem, rather than calling on consumers to buy less and wear clothes for longer.
Ralph Lauren revealed at COP26 that it is actively trialling this concept, whereby it fuels "financial growth through degrowth of resources". According to The New York Times, Ralph Lauren "discovered it could decouple production from profits, so that even as the company made less stuff it was able to make money – largely by maximising its understanding of sell-through. It ended up with less wasted product that had to be downstreamed to outlet stores."
While degrowth may take some time to filter through the fashion industry, it marks a shift in the norm that could guide future fashion retailers' strategies.
Debunking sustainability myths and misconceptions
One of the biggest problems when tackling issues around sustainability in retail is that several myths have emerged that have become the de facto party line.
Consumers are often in the dark when it comes to what is sustainable and what isn't, and sometimes one perceived green move can actually increase carbon footprints elsewhere.
Organic cotton
Some 33% of consumers questioned by Retail Week believe organic cotton to be more sustainable than conventional cotton but, as Brooke Roberts-Islam, a fashion and materials writer, explains: "The most commonly held beliefs about the environmental impacts of cotton are false or misleading."
Misleading comparisons have been made in the past, she argues, that have perpetuated myths around the sustainability of different cottons and therefore blighted efforts by farming and commerce industries to get better and ensure they are growing and using the most environmentally friendly materials. Citing 2021 research by the Transformers Foundation, a representative group of the denim industry, Roberts-Islam says that binary statements – such as that organic cotton is more eco-friendly than traditional cotton owing to the higher levels of water used in production of the latter – do not hold up.
There are a multitude of different environmental conditions and farming methods employed across the globe and retailers must understand intrinsically how their products are made to judge which materials are more eco-friendly.
Paper bags
Almost half (49%) believe paper bags to be more sustainable than plastic, and a number of consumers consider Primark to be the most sustainable brand purely because of its use of paper bags.
Yet there is research that suggests paper bags tend to have a higher carbon footprint. A UK Environment Agency study uncovered that paper bag production requires more raw materials and energy and produces more waste than the equivalent process for plastic bags. It stated that a paper bag must be used at least three times to decrease its impact on the environment to match that of a plastic bag used just once.
Reusable packaging
The majority (52%) believe reusable packaging to be more sustainable than single-use packaging. Linguistically you can see why, yet the messaging doesn't match up with the reality; several studies indicate it is difficult to make such a claim for reusable food packaging due to the washing processes that are required to keep items in circulation.
For fashion, in particular, big players are trying to find the best solution.
H&M, for example, says it is working with organisations including The New Plastic Economy from the Ellen MacArthur Foundation, which is a circular economy-focused charity, and business coalitions The Fashion Pact and the Pack4Good initiative by Canopy, which bring organisations together to share best practice on environmental strategy and keep driving the sustainability agenda.

H&M acknowledges that traditional packaging is "a burden on the environment" and the retailer says it is working with these groups to "drive real change across all industries".
Driving meaningful change requires groupthink and shared ideas. Many retailers are finding that, by working with peers and specialists and sharing knowledge, it means their green initiatives and activities follow the best possible and most up-to-date practices.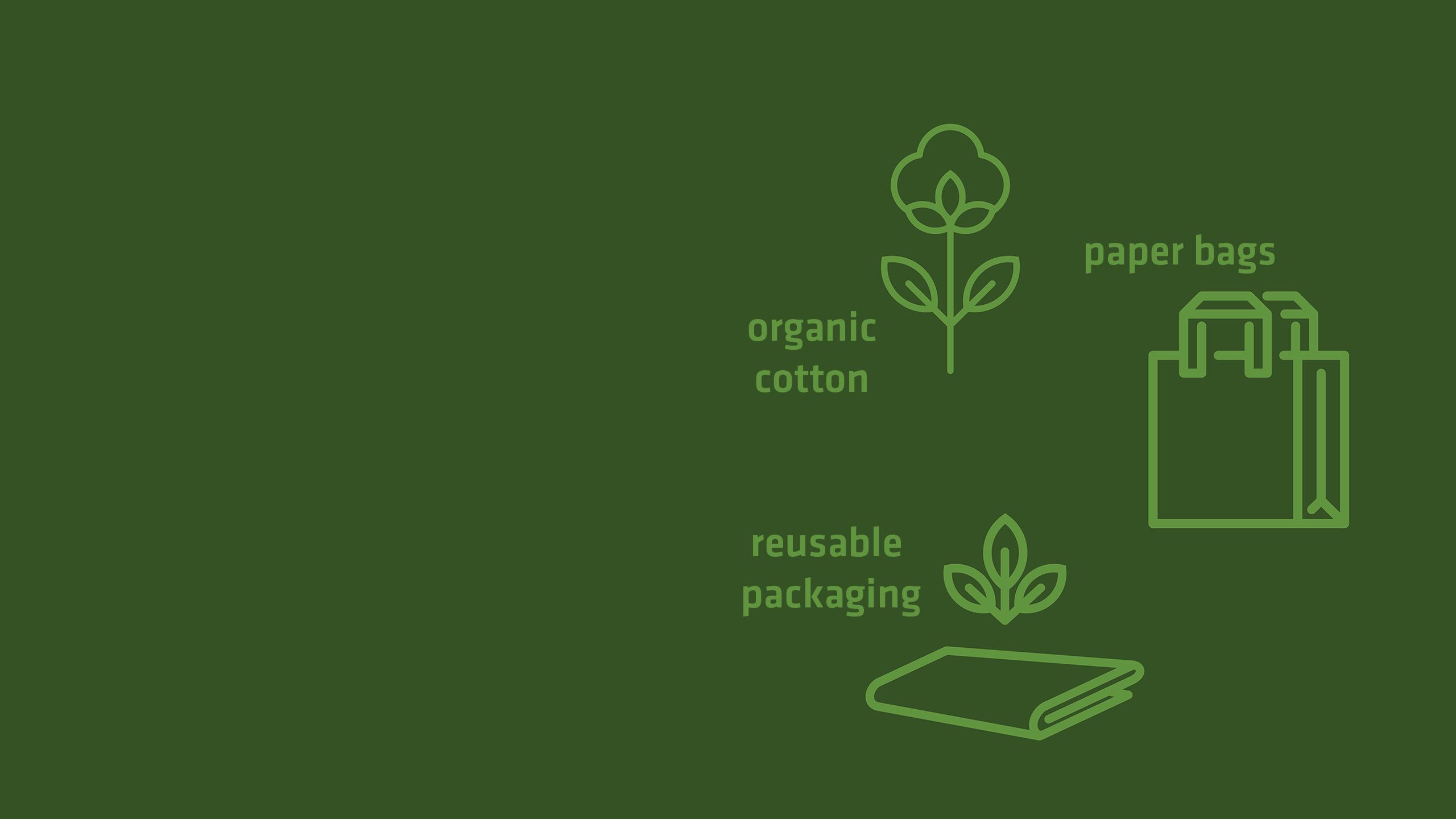 Chapter 3
Making the economics of sustainability stack up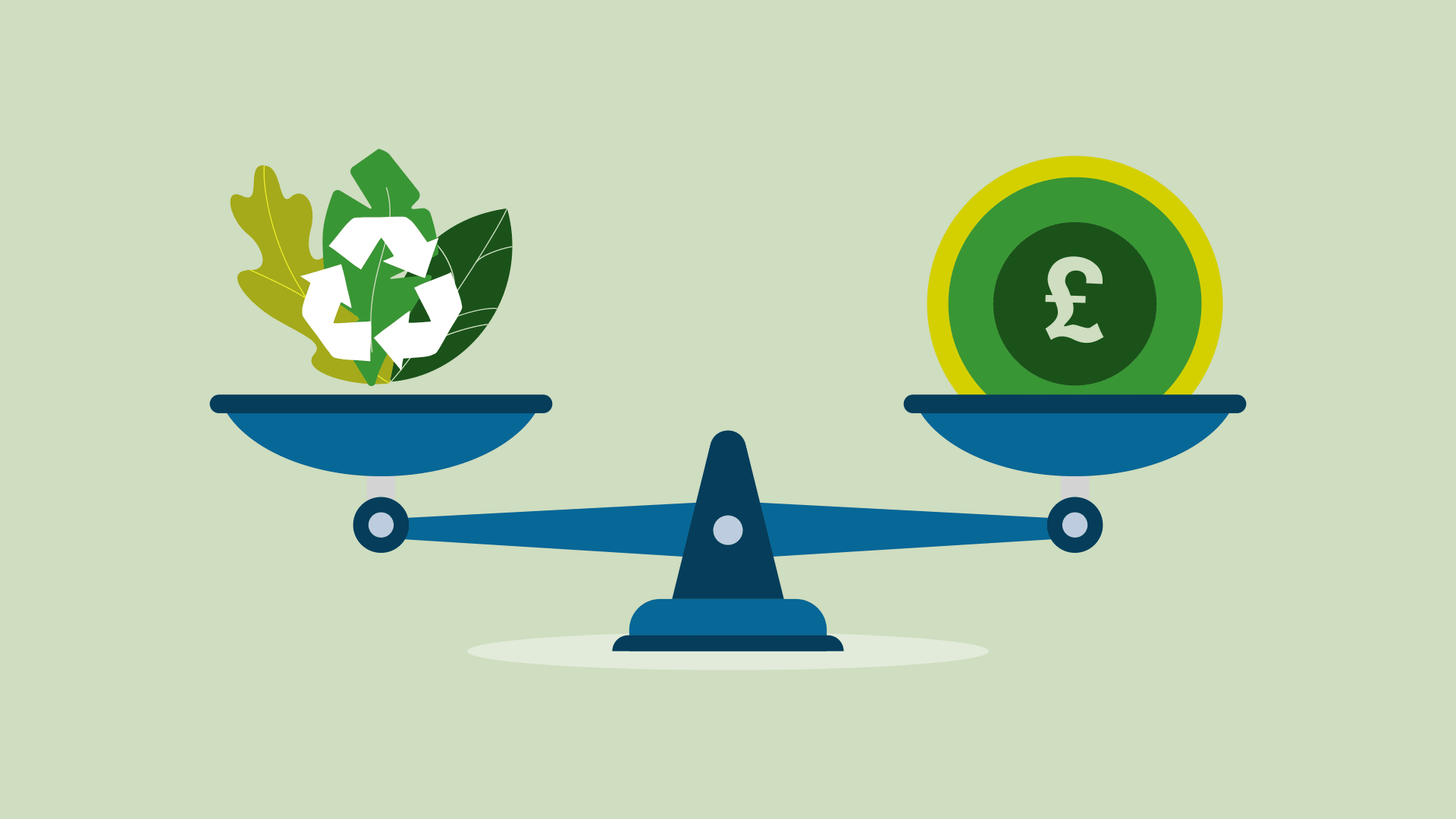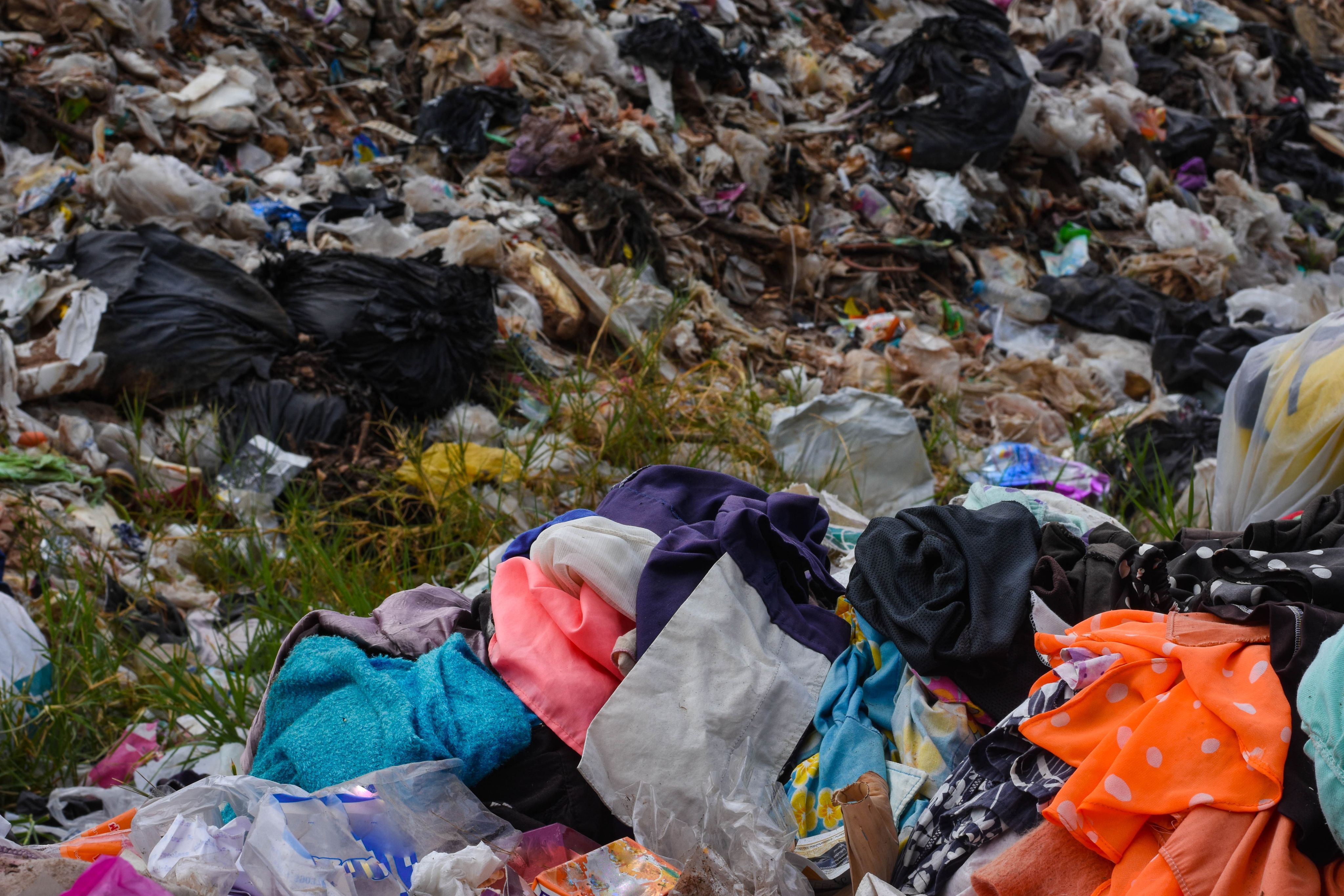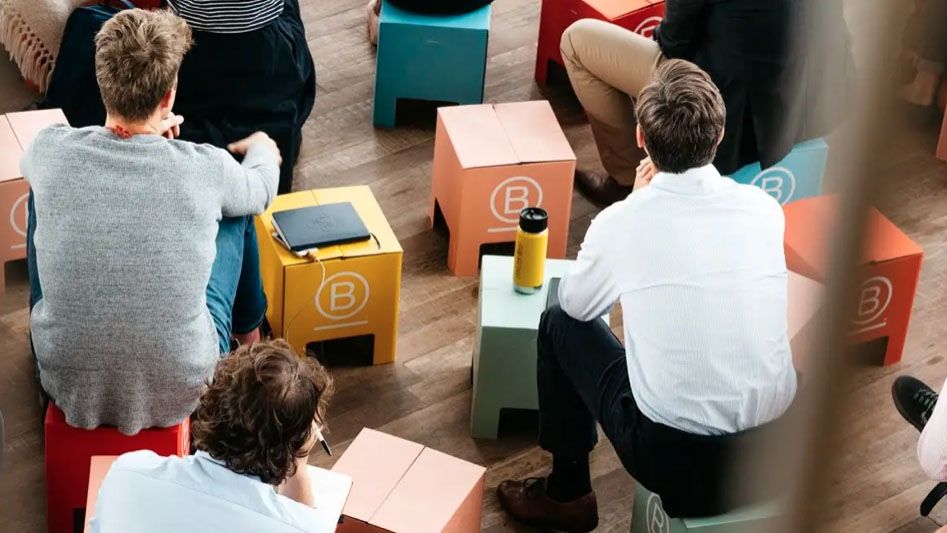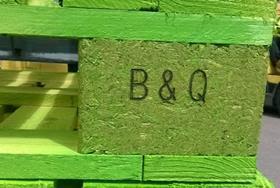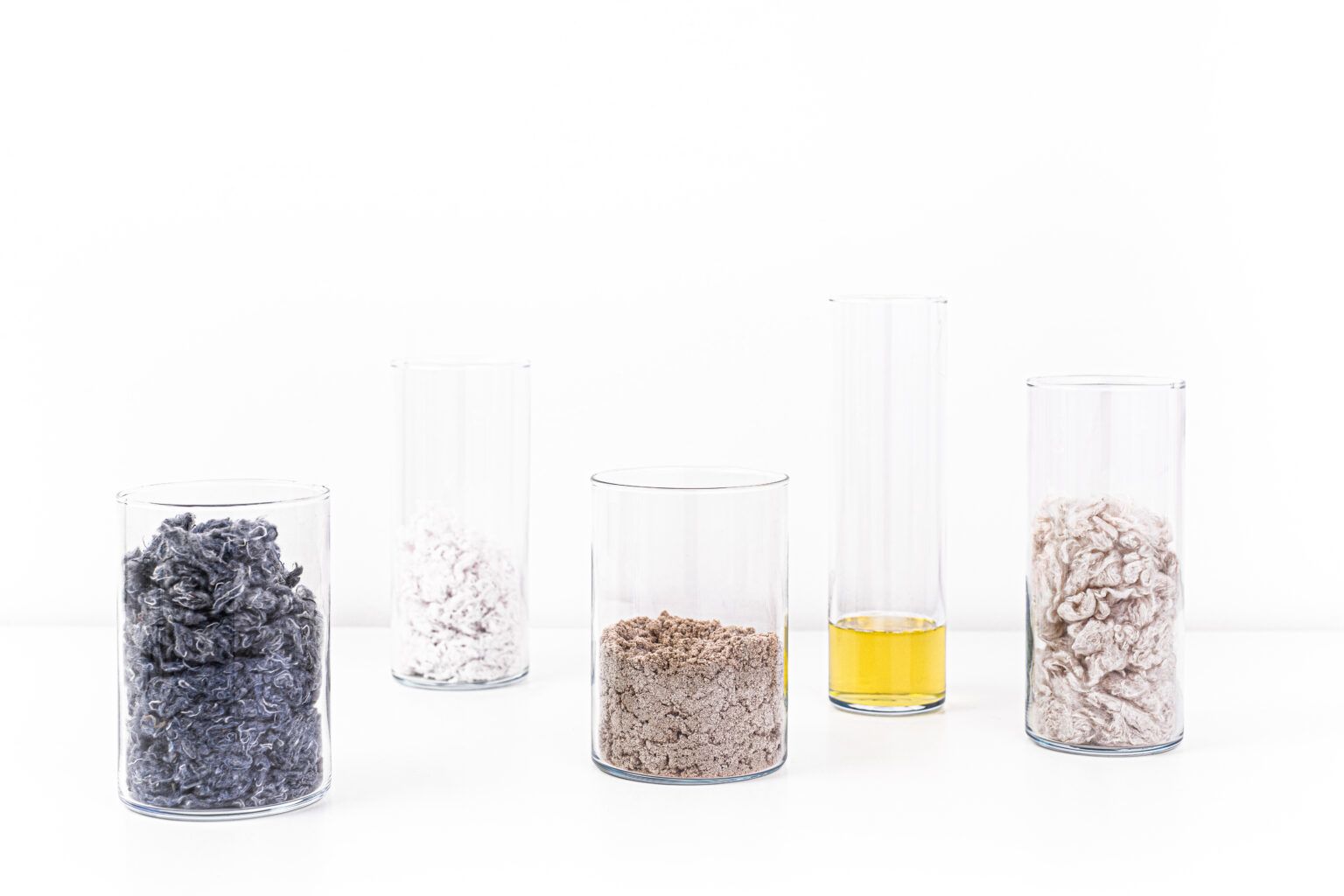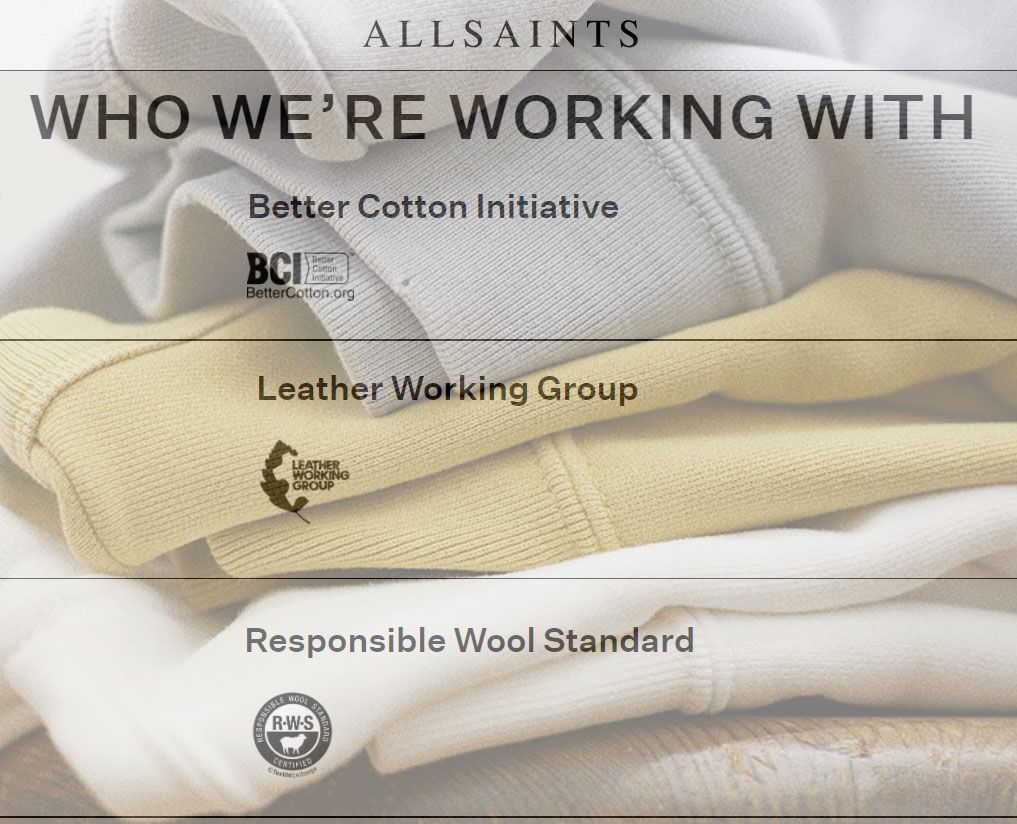 The concept of sustainable retail has been around for a while, but what it means for the future of the industry is still at an embryonic stage.
Concerning images in circulation – plastic washing up on shores around the world, rich countries' fast fashion waste piling up in developing countries or mounds of UK waste being sent to other countries owing to complicated recycling systems – might make some think the retail rulebooks needs to be ripped up and started again.
That is clearly not commercially viable. Change is going to have to come incrementally; going green is a process, rather than an overnight undertaking, and understanding this is key to progress being made.
And these changes need to start in the upstream supply chain. As Behrenfeldt highlights: "While many companies are focusing on the front-end experience for the end consumer, actually paying attention to the use of resources and processes in the upstream supply chain design and manufacturing processes is essential to improving the sustainability of products and scoring better on transparency ratings.
"For companies that miss out on this opportunity, it could become very costly in the coming years as they may not be able to meet consumer expectations around sustainability, resulting in a diminished perception of their brand."
Speaking in January 2022, retail entrepreneur and Green Party county councillor Ian Middleton said the discussions and projections at COP26 highlighted how business as usual "leads to almost guaranteed disaster for future generations".
Every retailer will need to genuinely embrace green principles if they are going to survive in an economic environment that's becoming every bit as turbulent and unpredictable as the one surrounding our planet
No one really knows yet what a sustainable future for retail looks like, he admitted, but the industry has to play a key part in tackling climate change: "Even though there may be sustainability goals that some sectors will struggle to achieve, we all have a collective responsibility to move with purpose to overcome those obstacles where possible.
"Every retailer will need to genuinely embrace green principles if they are going to survive in an economic environment that's becoming every bit as turbulent and unpredictable as the one surrounding our planet."
The very nature of retail doesn't square with the idea of sustainability – everything leaves an environmental footprint. If retailers can acknowledge this but then find ways to be better and greener, rather than claiming sustainable status per se, that can be a real stimulus for change and improvement in this field and one that consumers can get behind.
Money matters
Money talks in the green revolution. B Corp businesses – a certification given to organisations that prove they are meeting high standards of verified performance, accountability and transparency on factors ranging from employee benefits and charitable giving to supply chain practices and input materials – are on the rise. Yet despite the focus on people and planet rather than just profit, retailers are not going to willingly lose money just to go green.
There need to be financial incentives to be greener and, encouragingly, the banking world is starting to realise this.
In June 2021, Kingfisher announced it had entered into a £550m three-year revolving credit facility with a group of its relationship banks, conditioned to its ambitious sustainable and community-based targets. Kingfisher will be given a lower interest rate if it achieves specific targets that are aligned with its responsible business plan.
Similarly, and notwithstanding its profit warning in February 2022 amid supply chain challenges, fashion retailer Joules revealed updated funding arrangements in 2021 with Barclays Bank. This included a £25m revolving credit facility and £9m term loan, the interest on which is linked to targets including carbon emissions and employee engagement.
The major grocers in the UK have similar arrangements in place, while M&S's new credit facility is linked to the delivery of its 2040 net zero targets, with the retailer set to benefit from a lower interest rate if it delivers.
Standard business financing is being provided on terms that reward corporate responsibility. It's a long way from the metrics that might have applied in the past and, even though not all retailers are set up this way, momentum is building and it is becoming more prevalent.
Infrastructure change is not cheap – whether it's investment in renewable energy to power retail property or switching from fossil-fuel transportation to alternatively powered vehicles – so retailers need to balance that by exploring the opportunities that come with the growing green pound.
Technologies for the green evolution
There are already multiple working examples of tech innovation and green thinking combining in fashion retail to help drive sustainability agendas.
Biotech pioneers, for instance, are creating innovative new fabrics; for example, Infinited Fiber makes Infinna, a cotton replacement made from cellulose, with commercial-scale production scheduled to begin in 2024.
H&M, Adidas, Bestseller and Zalando have all invested in the supplier, as have Patagonia, Wrangler, Ganni, PVH Corporation, Reuben Selby and Nomen Nescio, with the fashion industry excited about the potential of the material to make operations more sustainable.
Meanwhile, there is a range of digital customer-facing initiatives for retailers to tap into to help them become less wasteful while minimising investment costs. Fashion retailer Weird Fish, for example, has added icons to its online product descriptions to highlight the eco materials used; FatFace and New Look have partnerships with secondhand fashion specialists Thrift+ and Re-Fashion respectively; and Zalando has forged a tie-up with repair specialist Save Your Wardrobe.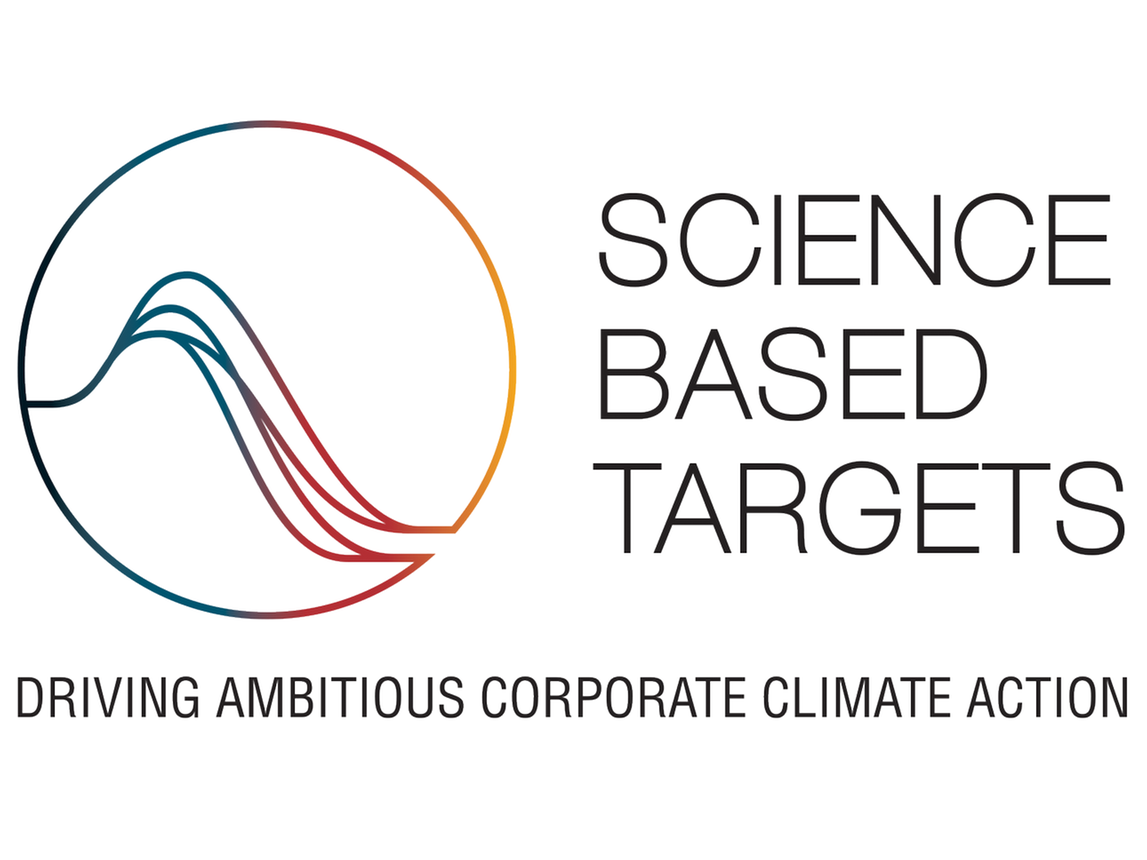 Science-based targets provide companies with a clearly defined path to reduce emissions. More than 2,000 businesses around the world, including retailers such as Asos and JD Sports, are already working with the Science Based Targets initiative (SBTi), making real strides behind the scenes.
The initiative advises retailers to break their carbon emissions into three sections:
Scope 1 – Direct GHG emissions that occur from sources that are owned or controlled by the company, for example, emissions from combustion in owned or controlled boilers, furnaces, vehicles or emissions from chemical production in owned or controlled process equipment.
Scope 2 – Emissions from purchased electricity, heat and steam for use in business operations. Scope 2 emissions physically occur at the facility where electricity is generated and so would fall into the scope 1 category for the power generator.
Scope 3 – A reporting category that allows for the treatment of all other indirect emissions. Scope 3 emissions are a consequence of the activities of the company, but occur from sources not owned or controlled by the company, typically as a result of supplier or customer activities. These can be up or down the value chain – for example, transport and distribution or the disposal of goods or services after they reach the consumer. Some examples of scope 3 activities are the extraction and production of purchased materials, transportation of purchased fuels and the use of sold products and services.
Science Based Targets subscriber River Island, for example, has invested in new software to shake up its supply chain and aid partnerships. Improvements in managing and tracking orders are expected from the new tech deployment, and River Island said the move would give suppliers fewer opportunities to use unwanted third parties or substandard factories – all moves that help mitigate risk and ensure supply chain transparency.
Time for honesty and transparency
Consumers appreciate the retailers that acknowledge their carbon footprint, as long as these businesses map out an action plan to tackle it and keep communicating about it.
Showing its cards, fashion brand AllSaints distributed a customer email in October 2021 spelling out what it means by sustainability and detailing the organisations it is working with to improve its products environmentally, including the Better Cotton Initiative, Leather Working Group and Textile Exchange. It listed the progress made so far and other commitments, giving customers an opportunity to learn about its use of materials in the process.
In order to be transparent, it's imperative for retailers to measure their existing carbon footprint, understand which areas of the business need to be tackled and then put in place plans that start to address it all.
As the adage goes: if you can't measure it, you can't manage it. A well-managed sustainability strategy is crucial to ensuring real progress is made.
Chapter 4
Leading the green wave – where retailers rank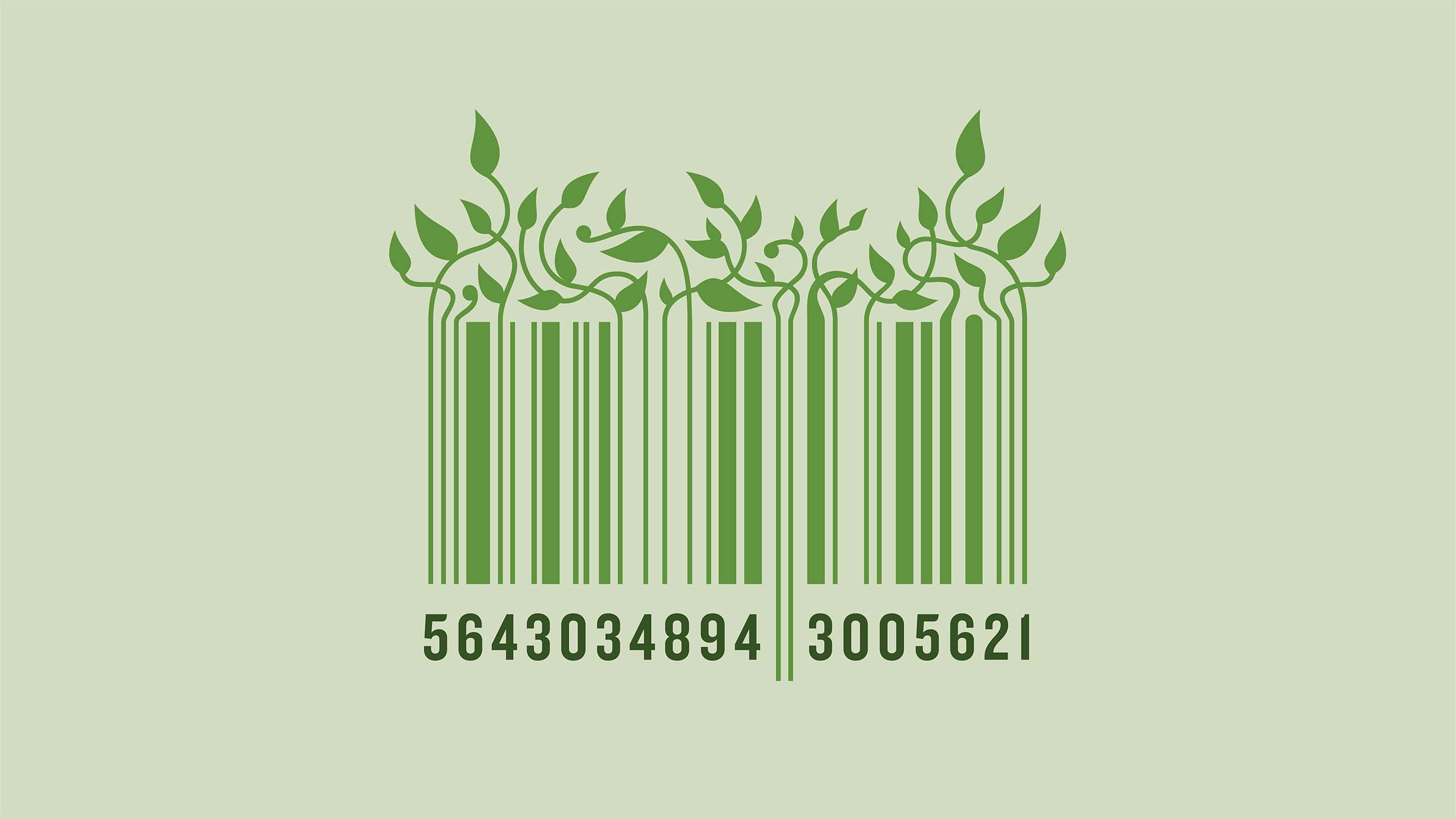 There is a lot of uncertainty among some consumers as to which retailers are performing best in sustainability. Significantly, over a third (35%) of consumers say they either "didn't know", "couldn't think of one" or were "not sure" which retailer was the most sustainable.
This could be a matter of phraseology, of course – as mentioned before, everything leaves a footprint. Or they could fall into the third of consumers who are not particularly concerned about a retailer's ESG strategy, as mentioned in chapter one.
Having worked with a number of fashion brands, Behrenfeldt says one way some companies are trying to tackle this uncertainty is "by providing insights on the sustainability rankings of brands (for example, the agency SB Insight and others), which makes it easier for the increasing number of consumers who are concerned about sustainability to see how a brand is performing when making their buying decision".
She says "this is driving many brands and retailers to relook at their end-to-end supply chain to reduce waste and improve sustainability credentials to differentiate their brand".
These retailers and brands that are making efforts to be better, and greener, are capturing customer attention.
Consumers named their top five most sustainable companies in the industry as H&M, Nike, Primark, M&S and Amazon. Primark and Amazon's inclusion in the top five list is intriguing considering very public criticism aimed at these companies in the past, so below we take a look at how each of these businesses has been working to become more sustainable in the eyes of consumers.
1. H&M
CEO is part of an alliance of leaders working with governments to reduce carbon emissions
Consumers recognise H&M's sustainable clothing range Conscious
Has been trialling clothing recycling
At the top of the list is H&M, which has been working hard to improve its position within the fast fashion space. This includes a continued effort to use more sustainable and recycled materials in the clothes it manufactures and its widespread involvement in coalitions that aim to reduce the footprint fashion has on the natural world.
This includes the Alliance of CEO Climate Leaders, where group chief executive Helena Helmersson joins bosses from retailers and brands including Ikea, Inditex, Unilever, Nestle and PepsiCo to work "side by side with governments to support new green policies and transform the scale of public-private effort in the race to net-zero carbon emission".
H&M is trialling a clothing-to-clothing recycling scheme in its home country, Sweden, and offers clothing take-back schemes in its stores globally, but perhaps the biggest sign of its commitment to be a greener business is in its leadership. Helmersson took over as CEO in January 2020, having been the retailer's sustainability manager – an unusual career trajectory but perhaps one retail will see more often.
Consumers mentioned its sustainable fashion range Conscious, the recycling options and sustainable packaging, including reusable bags.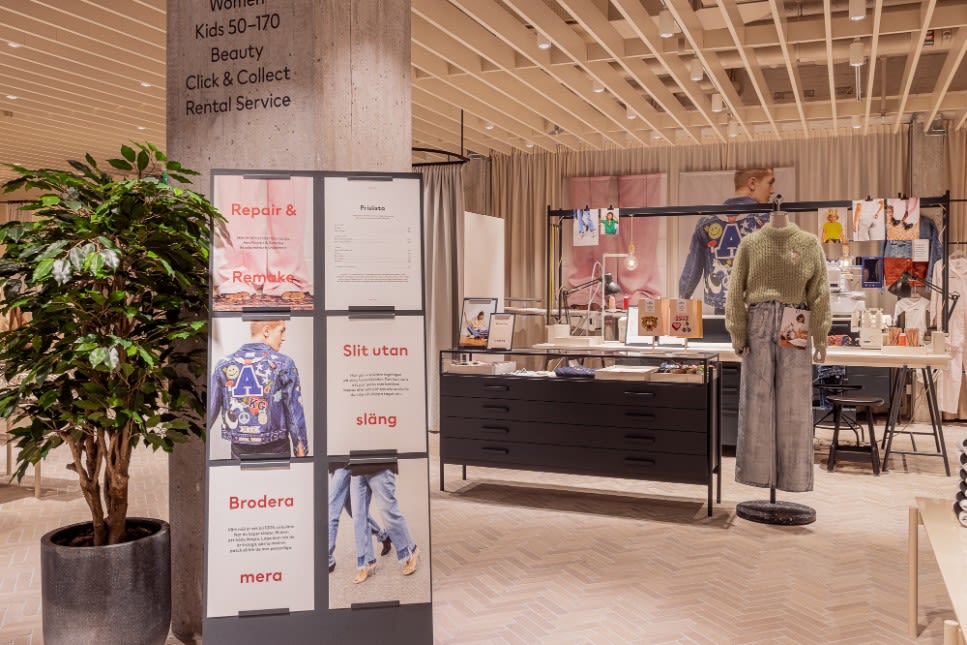 2. Nike
Focused on using more recycled materials in its products
Overhauling its supply chain by investing in ground-only shipping
COO has spoken publicly about need to protect the planet
Consumers describe Nike's products as "quality" and "good material" while others mention the brand's "good reputation", efforts in using recycled plastic in products and transparency in describing how its goods are made. "Long-lasting" products are cited as evidence of Nike's sustainability commitments.
In addition to producing more products with at least 20% recycled material in them, which are listed quite prominently on its website, Nike is putting sustainability issues high up its priority list in terms of operational behaviours.
In an extensive January update on how it is revamping its supply chain, Nike dedicated a lot of space to sustainability policy. It spoke of "ground-only shipping" across the US to provide a less carbon-intensive option than air-freight shipping, as well as its Nike Refurbished initiative, which involves the brand repairing by hand some returned or used products before selling them in Nike Factory, Nike Unite and Nike Community stores.
Nike COO Andrew Campion said during the January update: "We must protect the planet and the future of sport by creating, testing and building momentum around consumer and operational solutions that address the issues we face relative to carbon, waste, water and chemistry."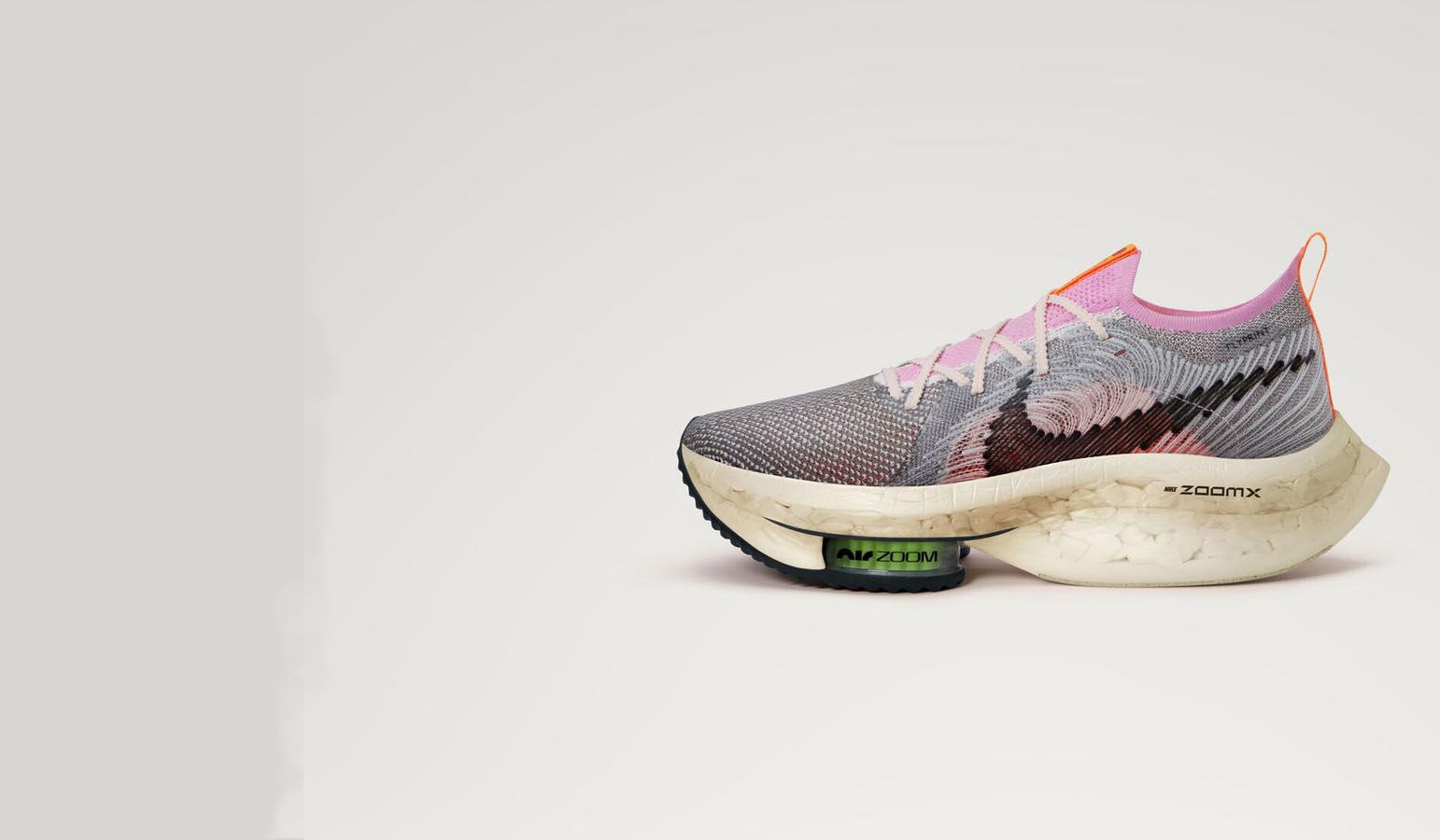 3. Primark
Has turned around its sustainability strategy since the Rana Plaza building collapse in 2013
Focused on using more sustainably sourced materials
Partnering with organisations such as the Ellen MacArthur Foundation to support circular-economy ambitions
Clothing ranges manufactured using recycled plastic and paper bags that double up as Christmas wrapping paper are two examples of why Primark has stuck in consumers' minds as a green retailer.
Primark announced in 2021 that it would ensure all its clothes were made using recycled or more sustainably sourced materials and committed to halving carbon emissions across its value chain. In what was Primark's biggest statement yet on sustainability, it promised to design clothes so they can be recycled, while strengthening their durability so they last longer.
Over the course of 2022, Primark's men's, women's and kids' entry-price point T-shirts will transition to being made with sustainably sourced cotton, while the retailers will work with waste-prevention charity Wrap to define new industry guidelines on durability.
Primark chief executive Paul Marchant said: "Our ambition is to offer customers the affordable prices they know and love us for, but with products that are made in a way that is better for the planet and the people who make them. We know that's what our customers, and our colleagues, want and expect from us."
Primark has also reaffirmed its membership of the Ellen MacArthur Foundation, which helps inform its journey towards more circular business practices.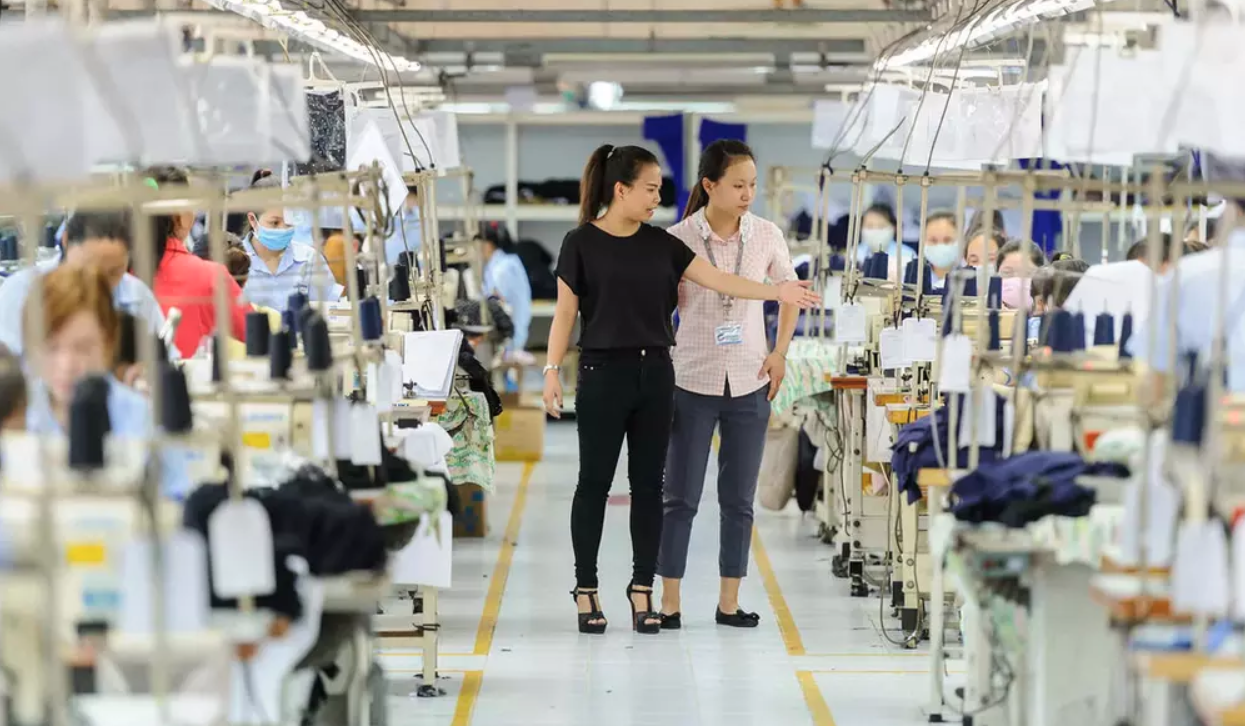 4. M&S
Has been making public sustainability commitments since 2007, regularly reporting on progress and success
Has invested in partnerships with organisations that help consumers live greener
Launched a campaign to go behind the scenes of its supply chain processes
M&S went big on sustainability as far back as 2007 with the launch of its Plan A initiative, which was a list of sustainability-related commitments to achieve in five years. This was at a time when sustainability strategy in retail tended to be nothing more than a footnote in corporate social responsibility statements.
In 2012, the fashion, homeware and food retailer extended Plan A to 180 commitments to achieve by 2015, with the ultimate goal of becoming the world's most sustainable major retailer, and it has long reported its progress and successes.
For example, M&S became the first major retailer to banish free plastic bags in 2008 and launched the first clothing recycling scheme the same year.
M&S also lays claim to being the first major retailer in the UK and Republic of Ireland to achieve carbon-neutral status, in 2012.
Plan A was refreshed in 2021 and M&S launched a range of new commitments, customer messaging and planet-friendly initiatives. Since then, it has peppered its online content and email marketing with messages, for example, about its Shwopping initiative, which helps Sparks loyalty card holders accrue points for donating unwanted clothing to charity. This builds on the research highlighted in chapter one that consumers will be more likely to shop sustainably with a retailer if they are rewarded.
In addition, the retailer has established a new partnership with Reboot the Future, a not-for-profit organisation that works with young people and business leaders, providing resources to make it easier for consumers to discuss how best to live lower-carbon lives. The September 2021 launch of its Look Behind the Label campaign highlights the stories behind responsibly sourced products to educate consumers on how the business continues to address the climate crisis.
The message seems to be getting through, with those responding to the Retail Week survey stressing M&S's "organic sources", "manufacturing control" and clarity on sustainable targets.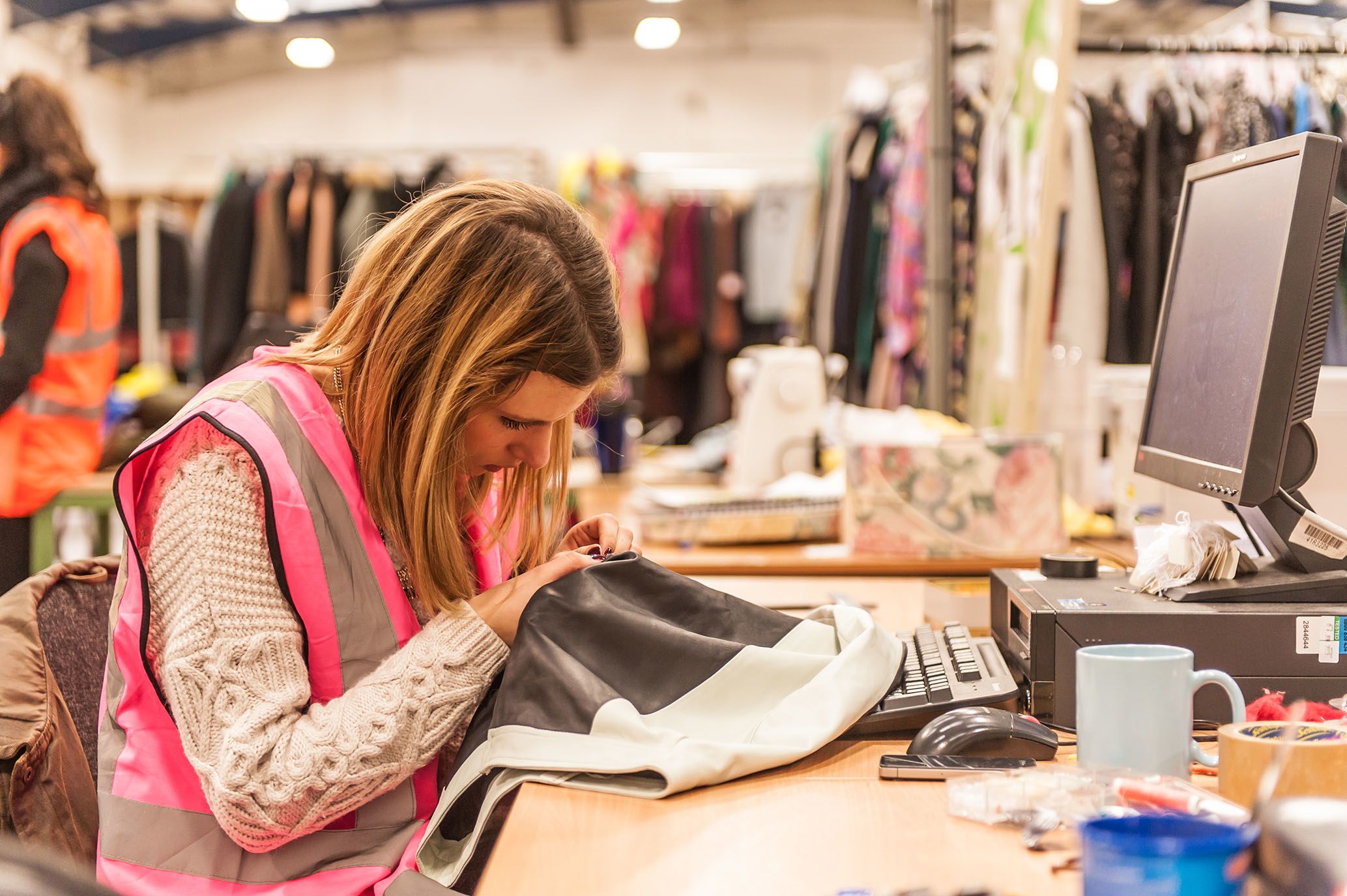 5. Amazon
Co-founded The Climate Pledge in 2019, which now has more than 200 retail signatories
Increasing supply chain transparency with warehouse tours
Major investments in electric vehicles to reduce carbon emissions
Consumers surveyed note how Amazon "seem to be trying" to be more sustainable and reference how the company is working to deliver in bulk.
The "seem to be trying" comment could reflect the increased transparency Amazon is showing, with – for example – people able to book tours of its facilities to see how some of its warehouses function.
In recent years, Amazon has moved to using biodegradable tape for its Amazon Prime delivery boxes and is trialling the use of electric vehicles in its delivery fleet. In the US, electric delivery vehicles in partnership with automaker Rivian hit the road last year and Amazon announced in the autumn that it had taken a sizeable stake – circa 20% – in the company, indicating its confidence in the future growth of the electric vehicle market.
The big move by Amazon, however, came in 2019 when it co-founded The Climate Pledge – a commitment to be net-zero carbon across its business by 2040, 10 years ahead of the Paris Agreement. It continues to encourage other businesses to sign the same pledge.
Those signing the pledge – and that includes Procter & Gamble, Selfridges, Asos and Nespresso – commit to action in three key ways: regular reporting and measurement of GHGs; carbon elimination, which requires creating strategies in line with meeting Paris Agreement goals; and credible offsets, whereby any remaining emissions are neutralised with additional, socially beneficial offsets.
In March 2022, Amazon showed it was living up to its values by launching its first own-brand fashion range made up of products awarded third-party certifications as part of its Climate Pledge Friendly programme, meeting the requirements of bodies such as the Fairtrade Foundation and the Higg Index Materials Seal. The range, Amazon Aware, will be sold across the UK and the US, and will span categories including clothing, home, beauty and household essentials at "affordable" prices.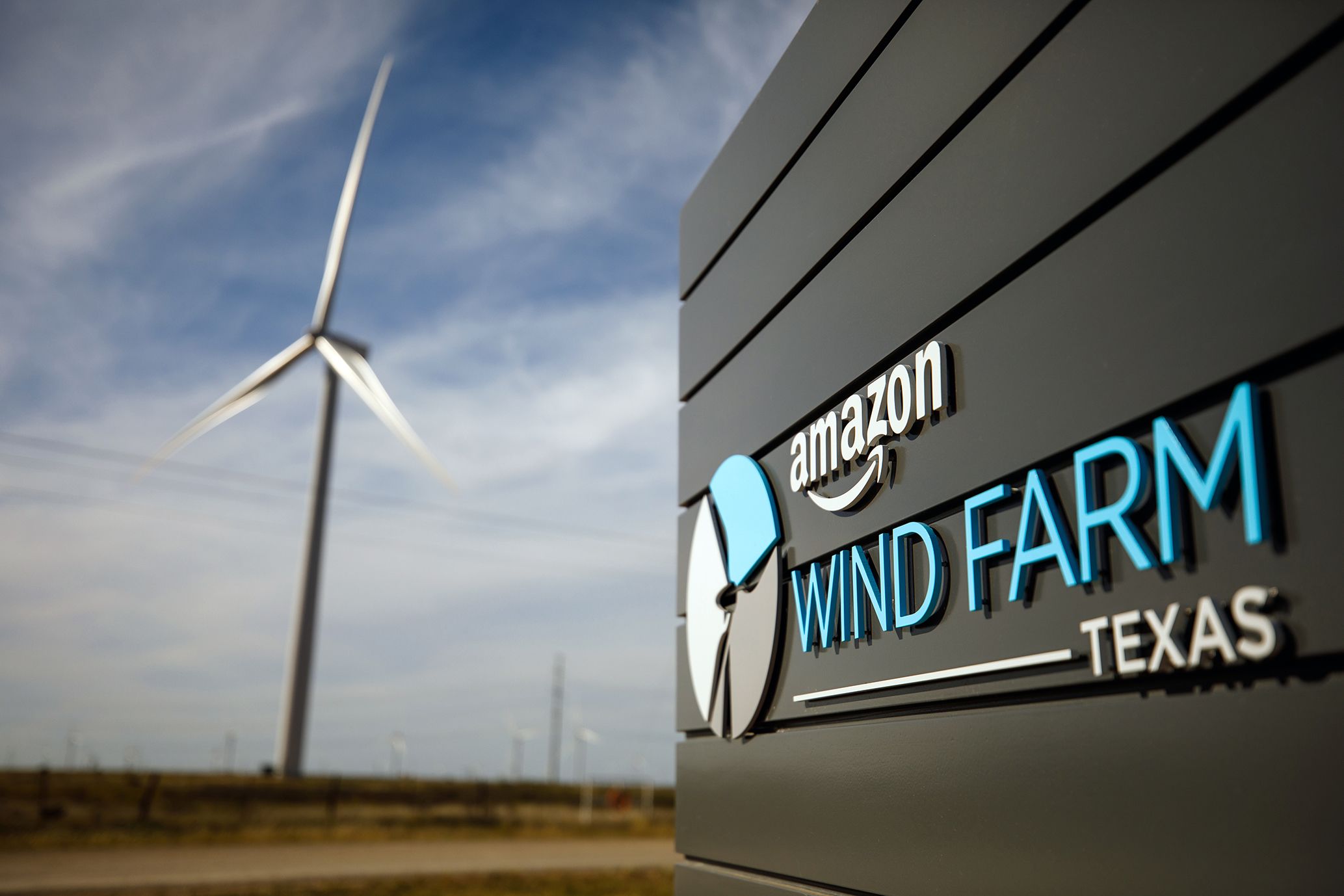 The combination of these retailers' eco actions and the way they are communicating what they are doing back to their customers is convincing consumers of their commitment to the green agenda. In the case of Amazon and Primark, it represents quite a turnaround in their reputations.
In comparison, activist group Fashion Revolution's Fashion Transparency Index, which compares the transparency on human rights and environmental issues of 250 of the world's largest and most influential fashion businesses, places H&M in its top tier - only behind Italian brand OVS. M&S and Primark are in its secondary tier, but Nike and Amazon are not among the frontrunners, which include Timberland and The North Face.
Fashion Revolution's report for 2021 said many major brands still fail to disclose information on purchasing practices, living wages, overproduction, water use and supply chain carbon emissions. Transparency, therefore, is key for retailers to make progress on sustainability.
Conclusion
ACTION Pledge
How retailers can be greener and still turn a profit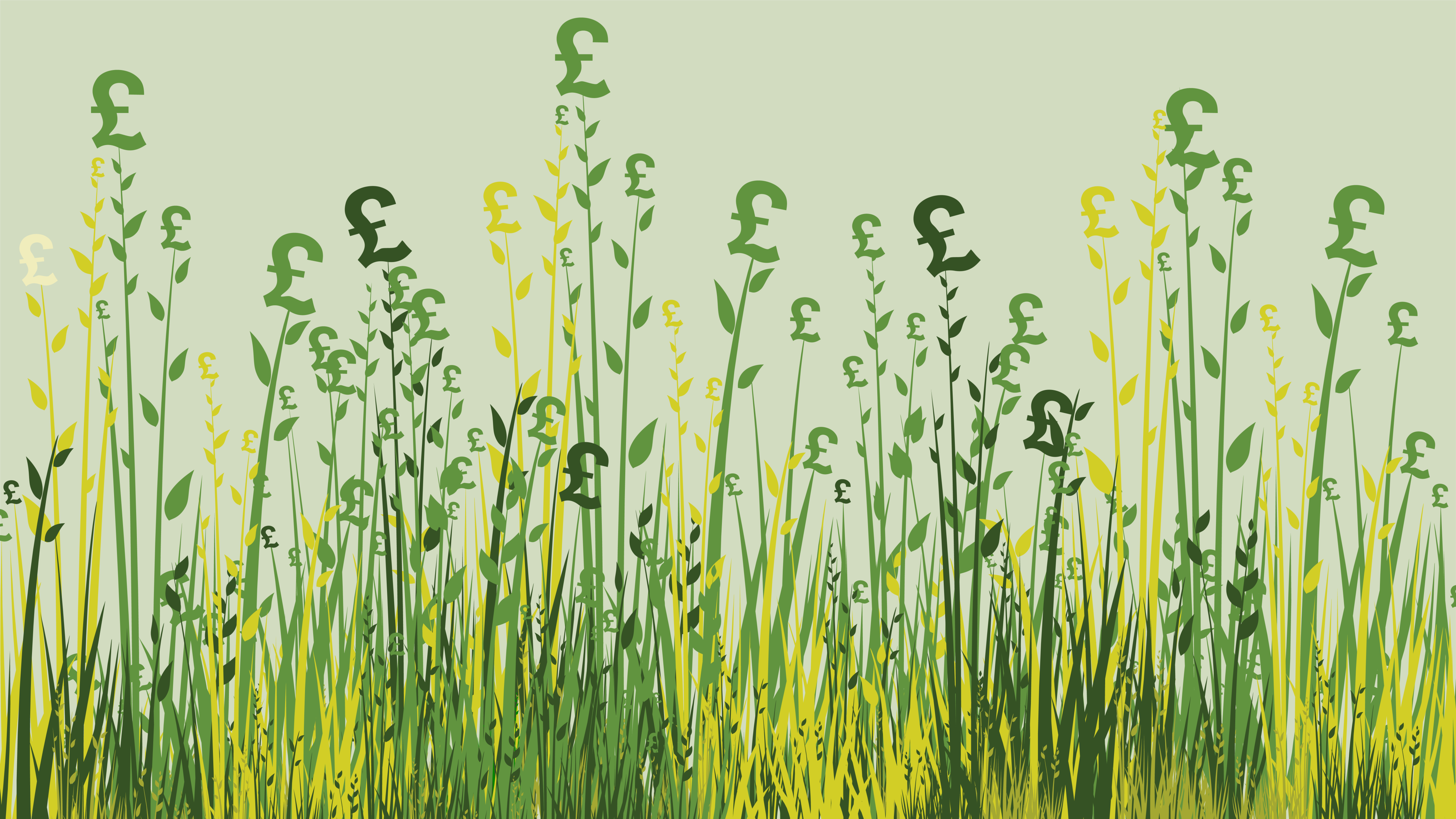 The shift to greener retailing can feel daunting and cost-prohibitive. Although the time for action is now, there is certainly some sense in being comprehensive in the planning before embarking on public work in this area.
Building on the consumer research findings, here is our six-point ACTION pledge to become more sustainable…
Acknowledge...
...the issue. The starting point for change is to underline your organisation's current situation – and with sustainability strategy this will likely uncover some uncomfortable home truths around carbon footprint and negative eco impact. However, evidenced by the Iceland case study, don't get side-tracked by sustainability reporting and confuse output with impact.
Carbon...
…emission scoping is key – 28% of consumers say they would be more influenced to shop with a retailer implementing sustainability practices such as offsetting carbon emissions. Break down your retail organisation's emissions into Scope 1, 2 and 3, using the Science Based Targets initiative framework, as River Island and others have done. This will enable you to see where the biggest problems sit and where opportunities exist.
Target...
...long-term change but ensure there are short-term goals within the wider plan because consumers think the 2030 and 2040 targets many retailers have set need to be brought forward. Respondents to our survey reference the take-back recycling programmes and better cotton used in manufacturing offered by some retailers, showing that rolling out green-focused initiatives resonate with customers and help keep them happy while transformative work behind the scenes takes place.
Invest...
...in the technology systems and people that will help your business reach its sustainability goals – that might be software providing better supply chain transparency, like at River Island, working with partners that aid more circular business models, as All Saints has done, or promoting sustainability experts within your organisation, as H&M has done.
Organise...
…your teams accordingly. Everyone in the business needs to know your plans and, with sustainability top of the boardroom list of priorities, it is going to impact every department so they need to be aligned with the company vision. M&S has developed several internal programmes aimed at taking the workforce with it as the retailer embarks on a new green offensive as part of its revamped Plan A strategy.
Notify ...
...your customers. They know the score on sustainability and, as the Retail Week research shows, consumers will appreciate you keeping them informed about the greener retailing journey you're on – but don't pull the wool over their eyes. It's never too late to turn things around. As the research shows, consumers are willing to look past retailers that may not have built their businesses on sustainable credentials, provided they are willing to take progressive action. While fast fashion can never be truly sustainable, Boohoo, for example, offers a case study of how a well-executed turnaround strategy can enable retailers to build back better.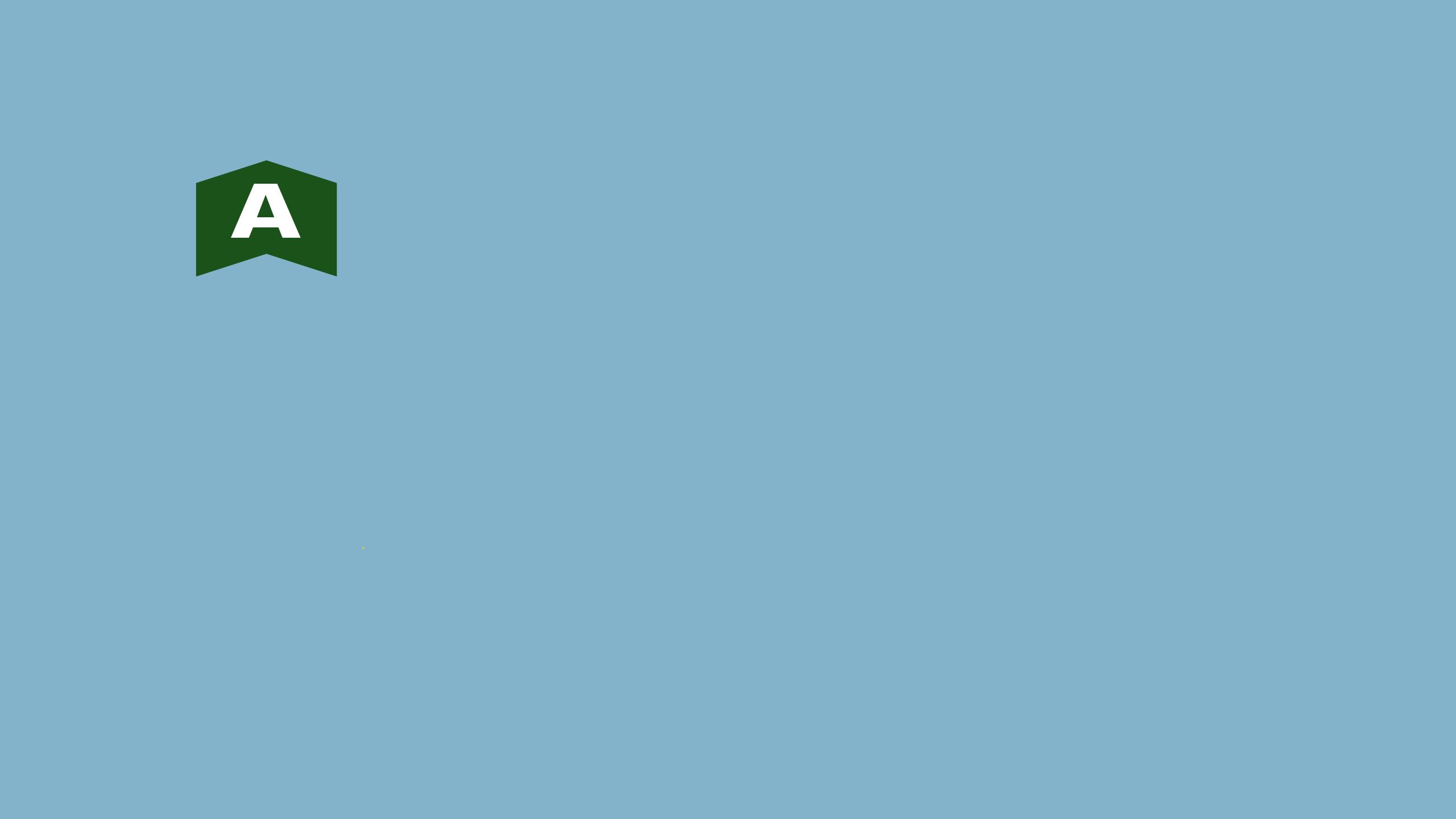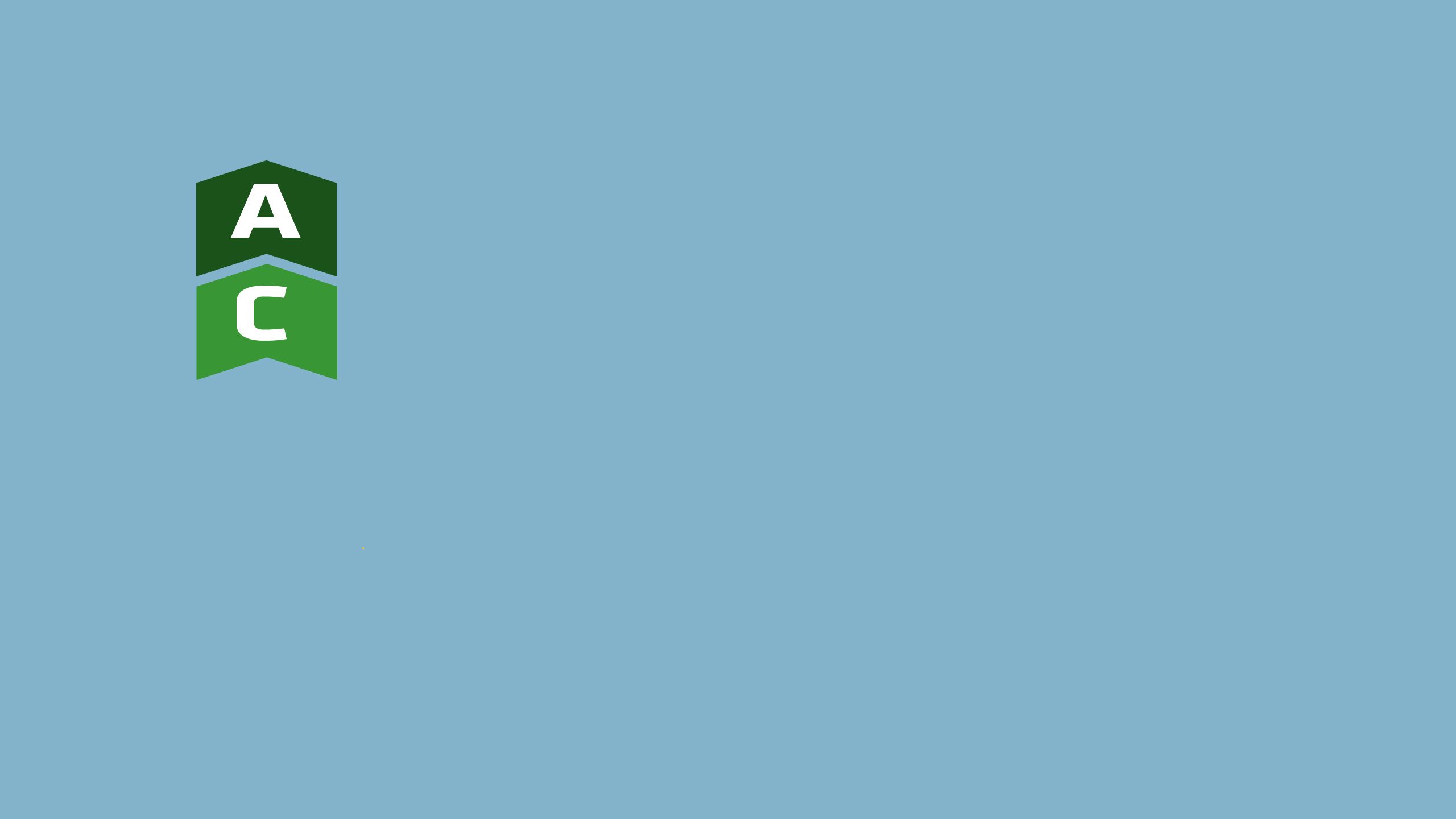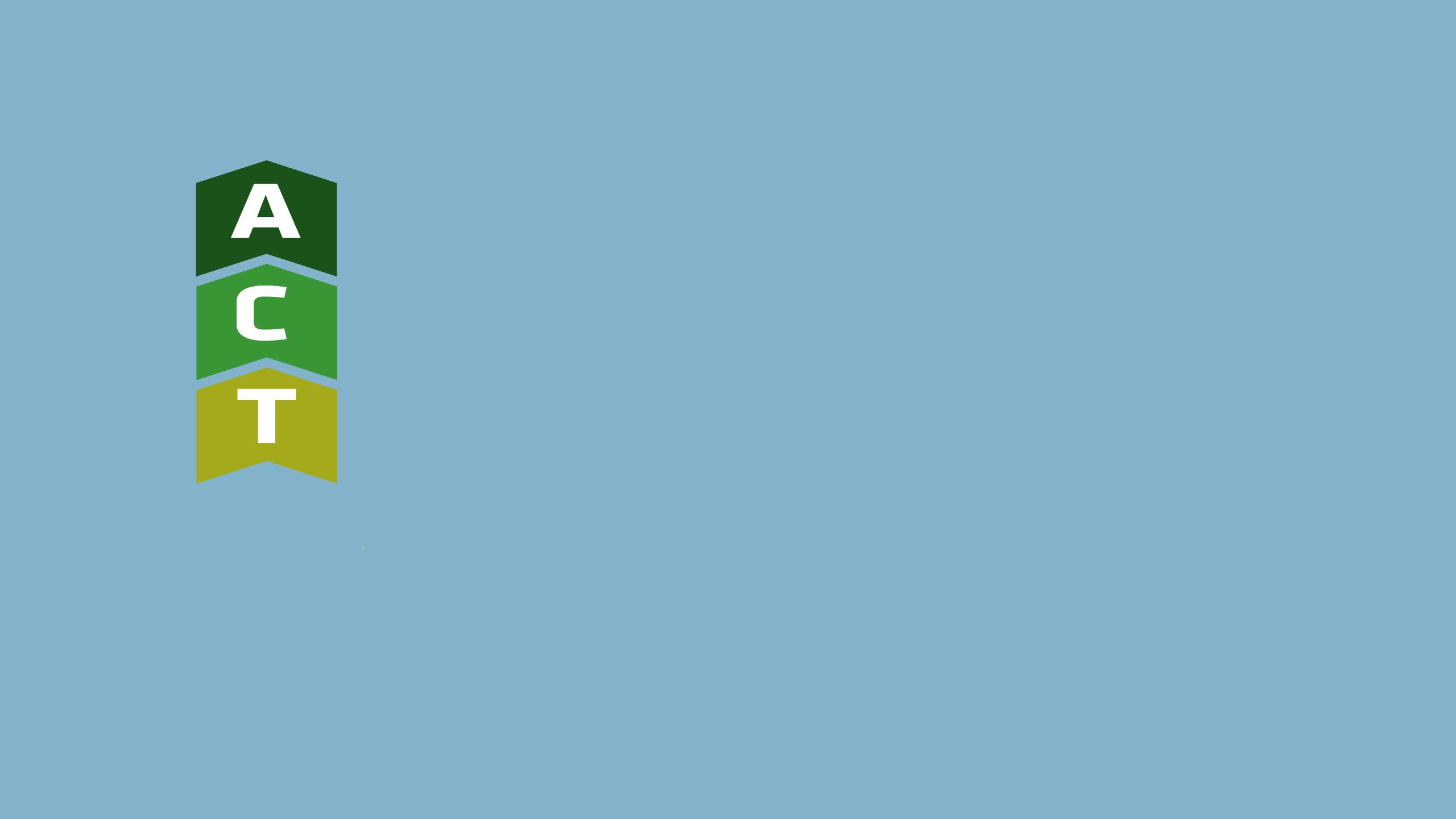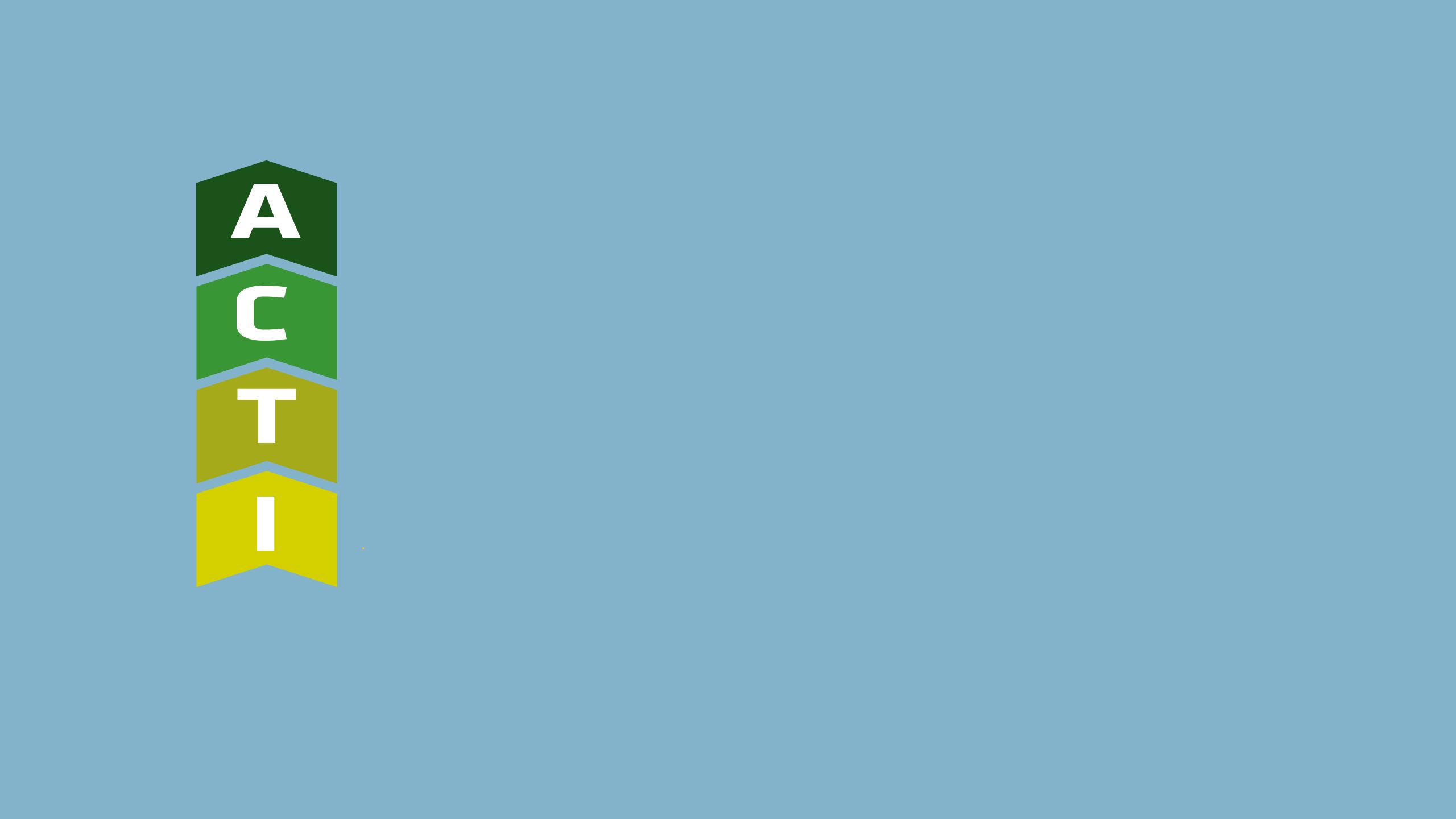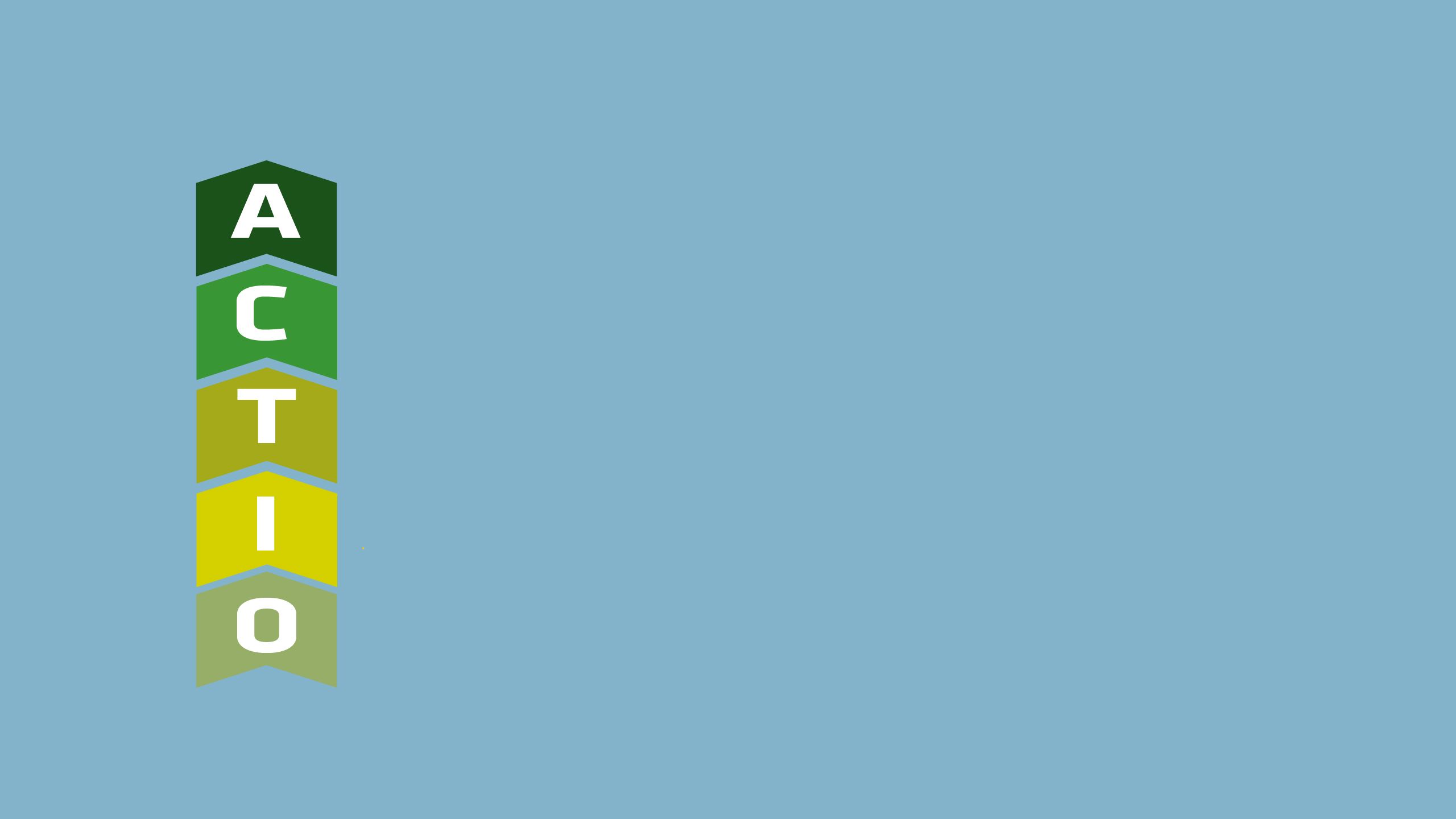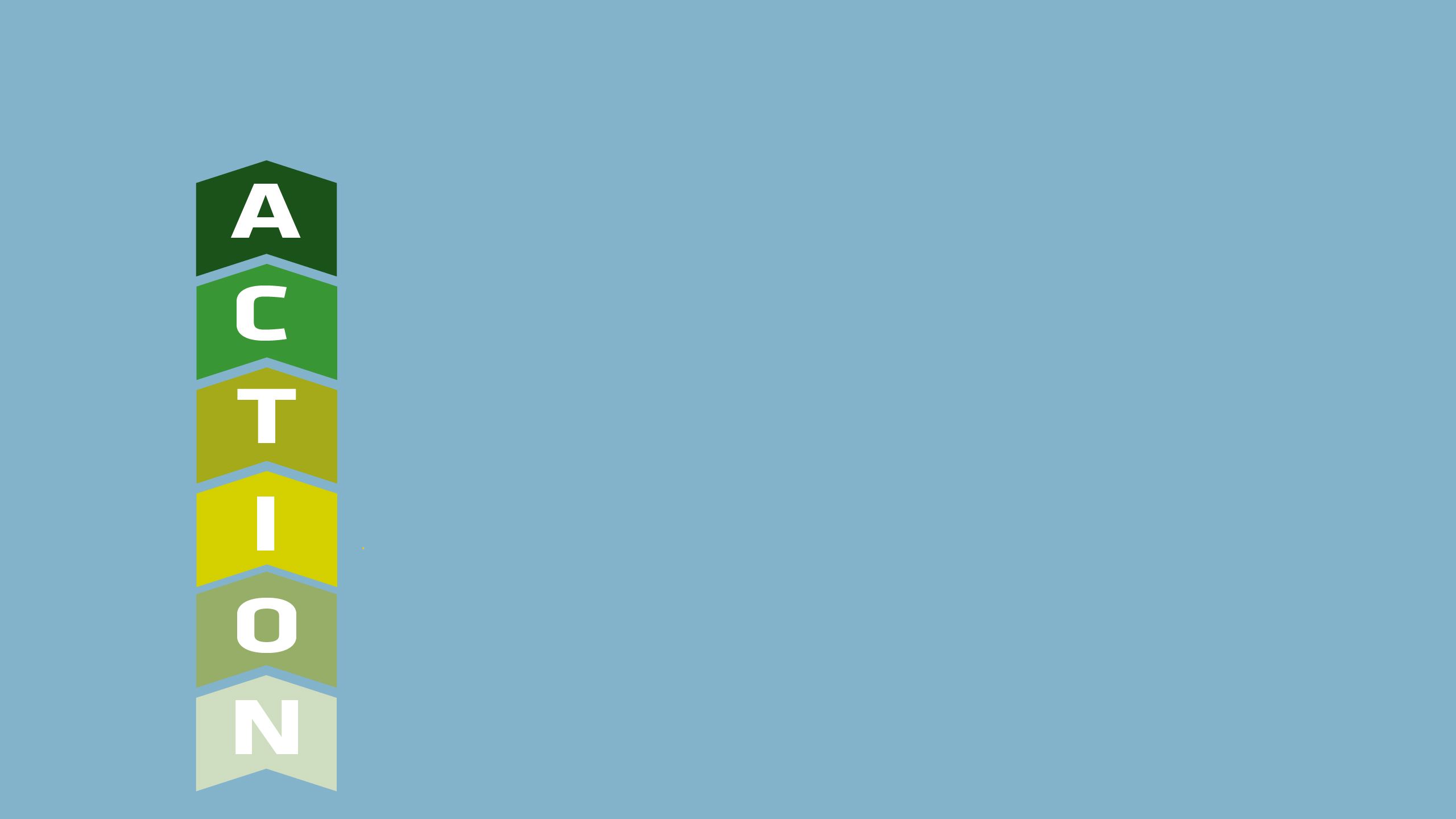 Partner viewpoint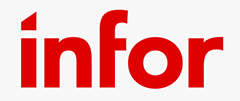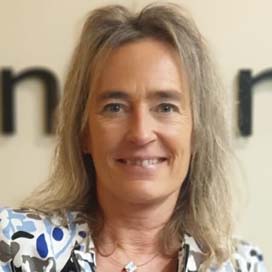 Helene Behrenfeldt, industry strategy director
for fashion, Infor
Consumer-driven interest in the environmental impact of purchases is driving the fashion industry and brand owners towards providing more information on the sustainable credentials of their products.
This means fashion brands are under increasing pressure to introduce more sustainable manufacturing processes and be transparent in communicating these practices, both to consumers and to regulatory authorities.
Ensuring an ethical, sustainable supply chain goes beyond maintaining best practices within the four walls of your organisation; it must also stretch upstream to your trading partners. Our Infor Nexus solution empowers companies to enhance transparency and sustainability across their supply chains in order to ensure they are working with suppliers and partners who execute both quality and ethical business operations.
With the demands of today's fashion market in sharp focus, not only can Infor reduce design and development time by up to 50%, but its partnership with Made2Flow will afford fashion companies greater visibility of impact measurements across their supply chain and identify areas that can be improved to minimise carbon footprints.
Infor's product lifecycle management (PLM) capabilities will dovetail with the Made2Flow platform, providing crucial data for impact measurement purposes, with the collaboration set to enable fashion companies to continuously measure the environmental impact of products to meet targets, create more sustainable products and reassure stakeholders.
We hope this report has provided you with valuable information on sustainability and will help as you define or refine your strategy and roadmap to becoming a more sustainable brand. Please contact us if you would like to discuss further.
Green is the new black
Written by Ben Sillitoe
Project manager Megan Dunsby
Account manager Tom Jones
Produced by Stephen Eddie, Rachel Horner and Laura Reid
Published in association with Infor