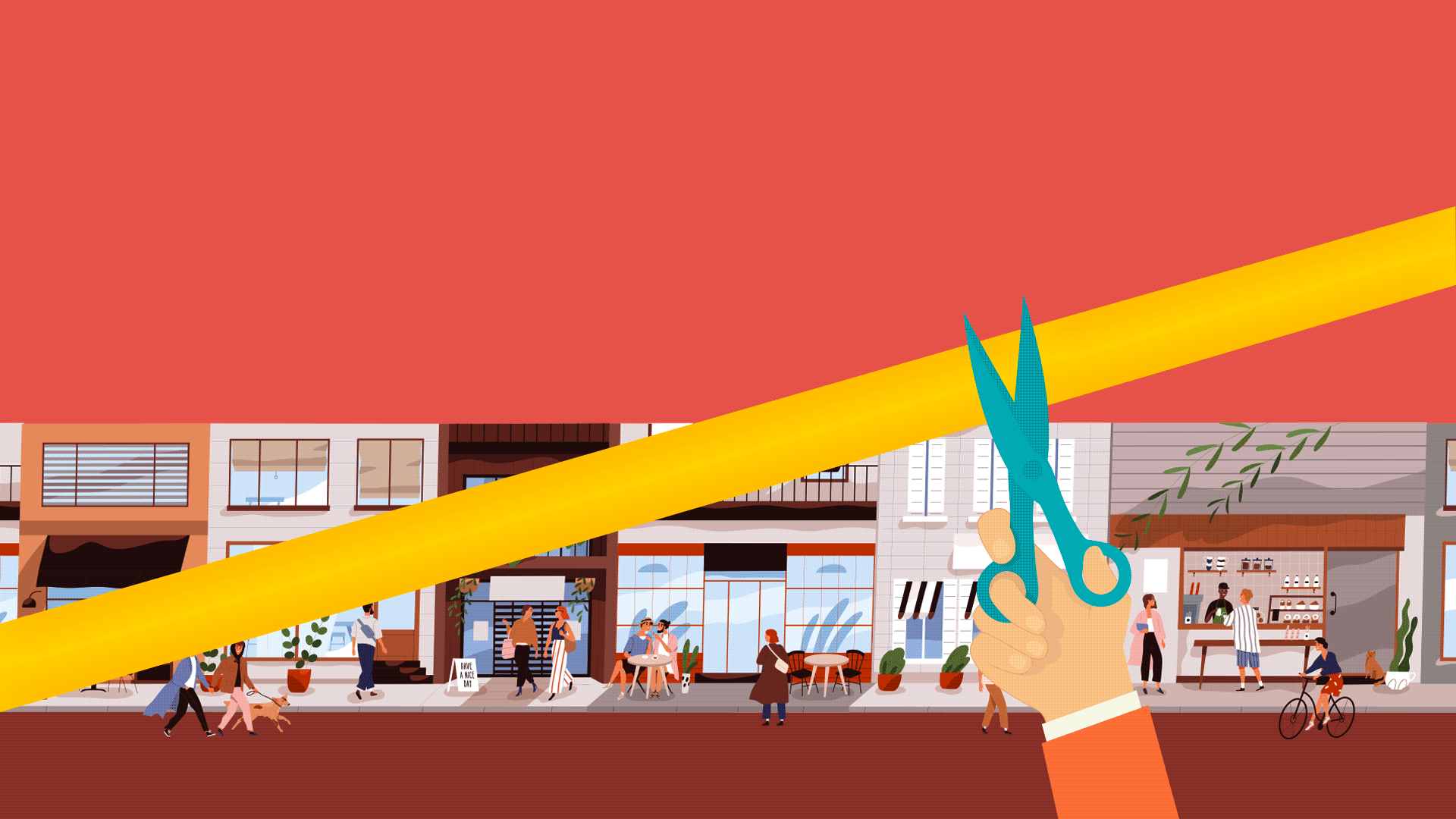 Retailers were eager to see the back of 2021 but this year has presented its own challenges. In particular, stores have not had an easy time of it.
Non-essential retailers closed during the multiple national and regional lockdowns, and now they are operating in a market where retail finds itself staring into the jaws of one of the worst cost-of-living crises in a generation.
But retail is a resilient industry and it is fighting back.
Increased agility and high levels of investment in ecommerce have understandably characterised the past two years, but bricks have not simply been replaced by clicks – stores now have a new role within today's retail ecosystem.
The need to attract customers back to stores has never been more important – but the experience must be worth the visit. Particularly when retailers are trying to woo a cautious, cash-strapped consumer.
What does the consumer want from a retail store experience? What should modern stores look like today and how do they need to evolve in the future? How can customer experience be done in new ways to drive shopper loyalty? Which technologies will support this and what role will in-store events and the communications that sit around them play?
These are the big questions retailers have to contend with. But what is clear, as this report shows, is that consumers still crave physical experiences and retailers are rising to the challenge.
Future Formats: What lies in store for physical retail, produced in association with global ticketing and event marketing platform Eventbrite, reveals how retailers are creating compelling experiences that make their stores destinations for consumers, despite the challenging trading environment.
Winning strategies in this report
Retail Week has determined the five winning strategies all retailers should focus on in 2022 and beyond to succeed in a market transformed by technology and shifting consumer attitudes.
Who did we speak to?
Nigel Murray, chief operating officer, Booths
Neil Miller, chief customer officer, Itsu
James Daunt, chief executive, Waterstones
Richard Utting, general sales manager, Loake
Graeme Jenkins, chief executive, Dobbies
Millie Lloyd, customer experience manager UK and Ireland, L'Occitane
Christian Øgendahl, head of retail, Samsøe & Samsøe
Paul Kraftman, chief executive, Gift Universe
Daniel Lundh, co-founder, Lifvs
Tim Kelly, director of new business development, Primark
Ian Taylor, retail director, Spar UK
Mary Homer, chief executive, The White Company
Todd Snyder, founder, Todd Snyder
Cathy Sparks, vice-president of Nike Direct EMEA, Nike
Tomasz Koczara, deputy omnichannel director, Reserved
Nathan Williams, chief operating officer, Mamas & Papas
Charlie Marshall, founder and chief executive, Loaf
Karen Bellairs, chief customer officer, Halfords
Gareth Thompson, UK and Ireland chief operations officer, McDonald's
Tom Duncan, group brand director, US Polo Assn
James Whitehorn, chief development officer, KFC UK and Ireland
David Dalziel, executive creative director, Dalziel & Pow
Matt Harrison, senior director of business development and partnerships, Asda
Will Trump, head of iptiQ, Swiss RE
Sarah Lynn, vice-president, retail channel, Estée Lauder Companies UK and Ireland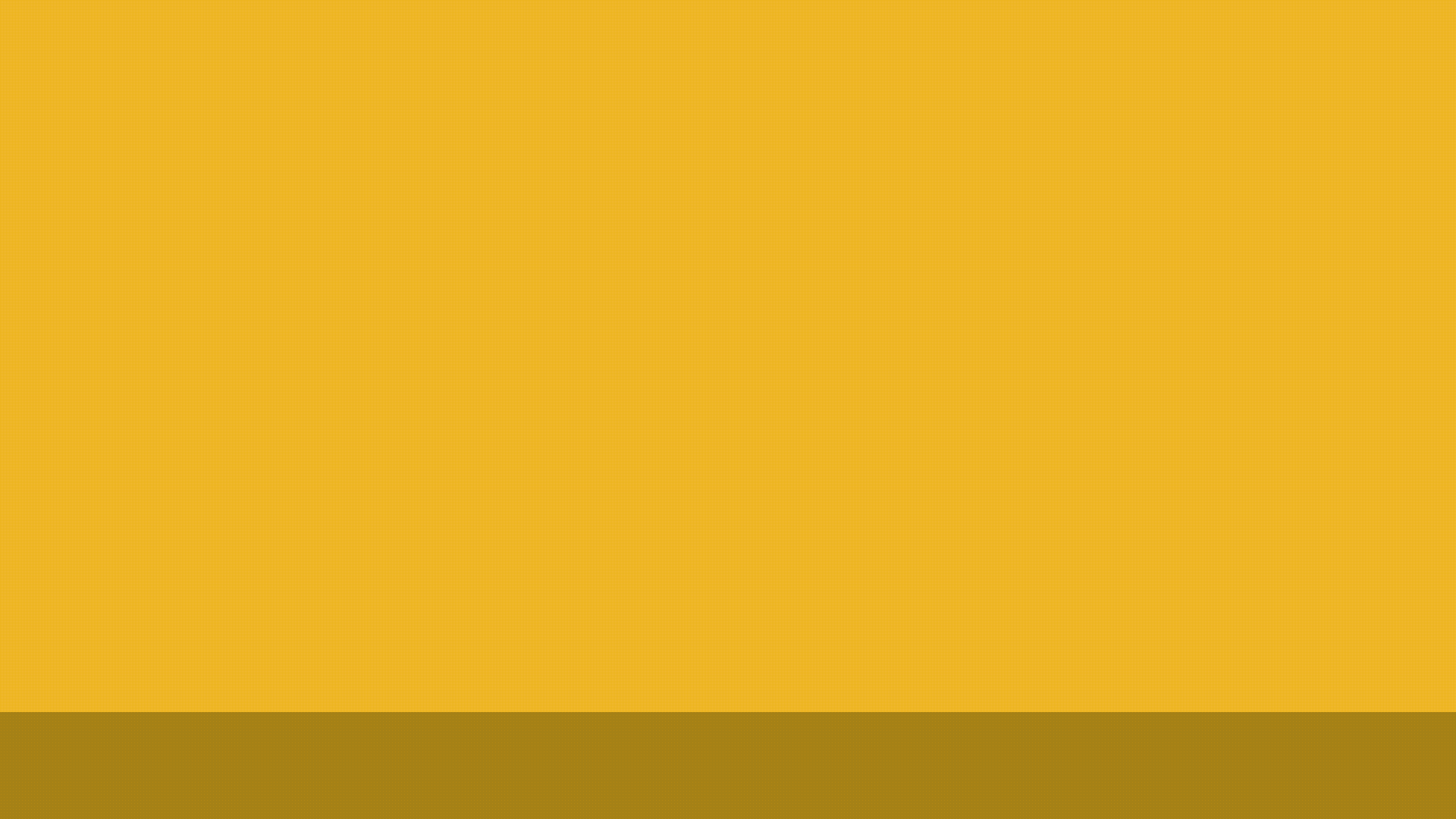 Experiential retail has been one of the big stories of the past 10 years. Coffee shops, nail bars and hair salons, gaming zones, puppy training classes and a variety of in-store events – retailers have been aiming to create spaces that give consumers an extra reason to visit and that feel like a home away from home.
The pandemic put paid to that for two years, with the focus instead being on getting consumers in and out of stores as quickly and safely as possible. That is if they were even open.
But now that has changed.
The context
Consumers have been returning to high streets. While online sales remain high – representing 27.9% of total retail sales in July 2021, according to the Office for National Statistics, compared with 19.8% in February 2020 – they have fallen from a peak of 37% at the height of lockdown.
Data from footfall specialist Springboard shows that, while shopper numbers remain down on pre-pandemic levels – they declined 15.9% in April 2022 versus the same month in 2019 – footfall has been steadily improving and is now at one of its highest levels since the pandemic began. However, April performed worse than March, which saw a 15.3% footfall decline compared with the same month in 2019, and could be an early warning sign that the cost-of-living crisis is going to bite.
Springboard data also shows retail parks are enjoying the highest footfall, with those locations only down 5.9% in April 2022 against the same month in 2019. High streets fared much worse at -18.5%, while shopping centres languished at -20.3%.
Springboard marketing and insights director Diane Wehrle says the big test for retail will be in the coming months as the true depth of the crisis reveals itself.
"The issue for retail is whether the result for April is a precursor to a contraction in retail consumer activity over the coming months," she says, adding that strong inflationary pressures will affect household budgets as we move through 2022.
Certainly, the May UK consumer confidence barometer from consumer goods data intelligence provider GfK makes for worrying reading. The monthly survey of 2,000 consumers, which asks whether the time is right to make major purchases or save money, registered an eye-watering score of -40. That is worse than any low seen even during the pandemic.
Booths chief operating officer Nigel Murray says the Northern grocery chain is taking a responsible tone in how it interacts with its customers right now. He says: "How can we help them to save money? How can we give them domestic hacks and tips and techniques to save some money here, there and everywhere? That's what we're trying to do now, and be more holistic.
"Rather than just being about price or value within the stores, which is obviously what we do offer, we're trying to provide an additional service to help customers think about what they can do in other parts of their life to try to get through some of the challenges that they're facing at the moment."
It is fair to say stores have a lot to contend with and retailers need to challenge themselves with the big questions: what does the post-pandemic consumer want to find when they visit shops? And how can retailers use their store space to really maximise revenue?
Do stores still matter?
The answer is yes.
Look no further than Google, which opened its first permanent store in New York in 2021 after years of pop-ups.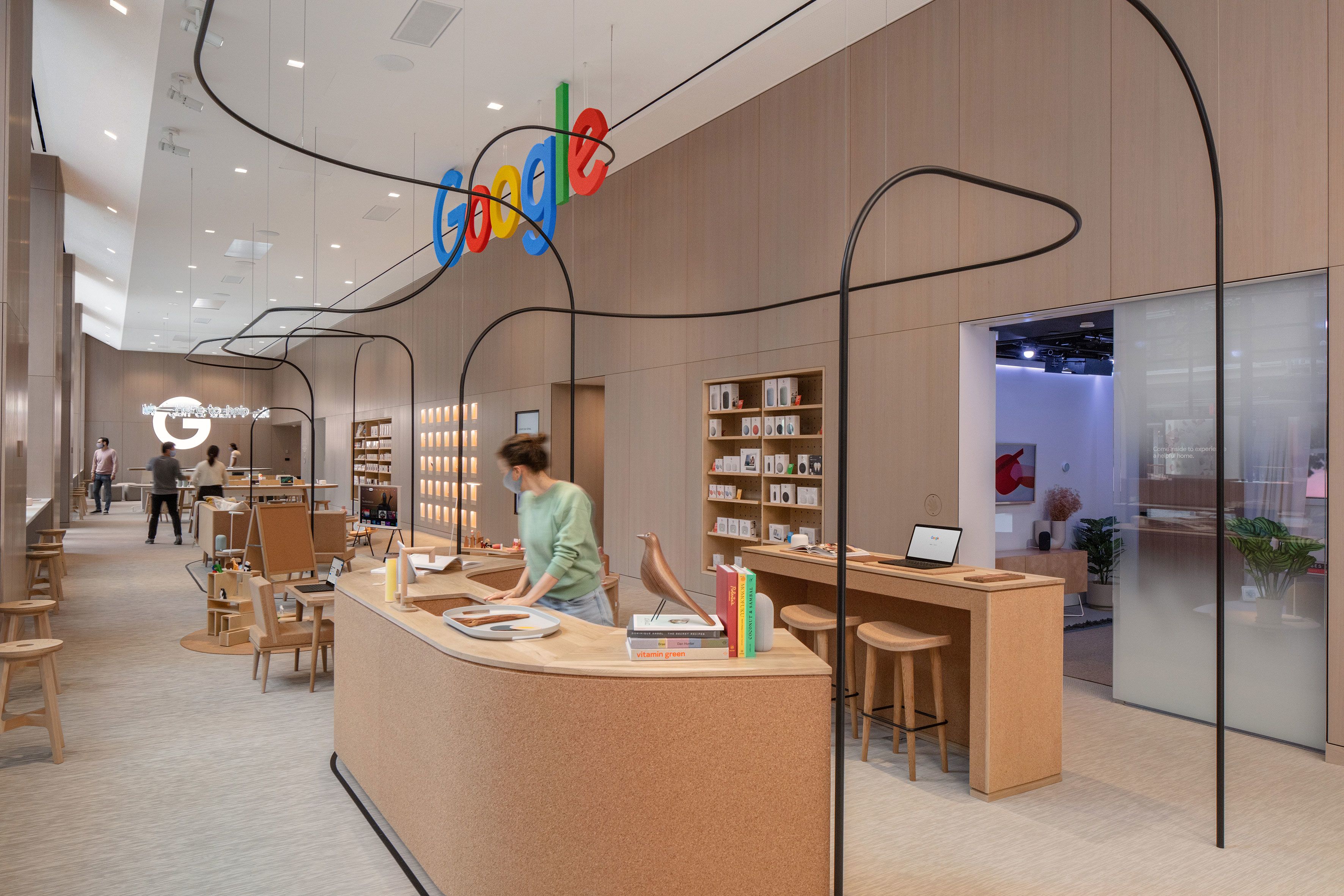 The store focuses on creating settings where customers experiment with products in dedicated rooms, which Google vice-president of direct channels and membership Jason Rosenthal says allows visitors "to experience how our products and services work together in a variety of immersive ways".
Netflix lost 200,000 customers in the first quarter of this year and expects to lose 2 million more in the second quarter as consumers cancel subscriptions following the pandemic, but it too has been experimenting with stores. The streaming giant partnered with Asda in April 2022 to offer a range of products in 12 supermarkets and opened a flagship concession in Asda's Milton Keynes branch. Netflix sees strengths in diversifying its offer and, like Google, believes stores have an important role to play.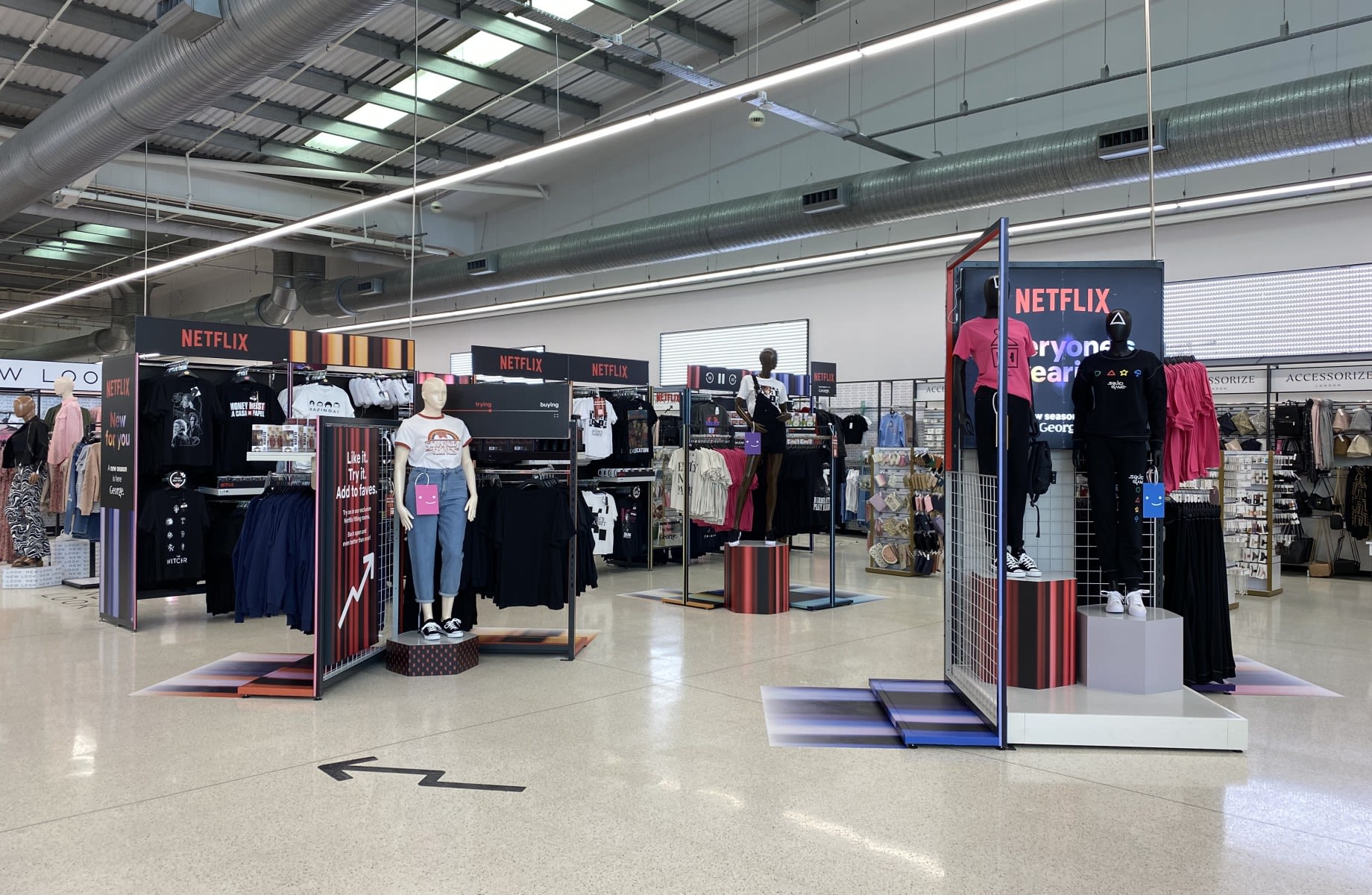 Even editorial brands are getting in on the action. In February 2022, Buzzfeed announced a long-term partnership in the US with Stellar Partners, opening dedicated outlets selling travel supplies, snacks and magazines in airports. Two sites have opened in LaGuardia Airport, New York.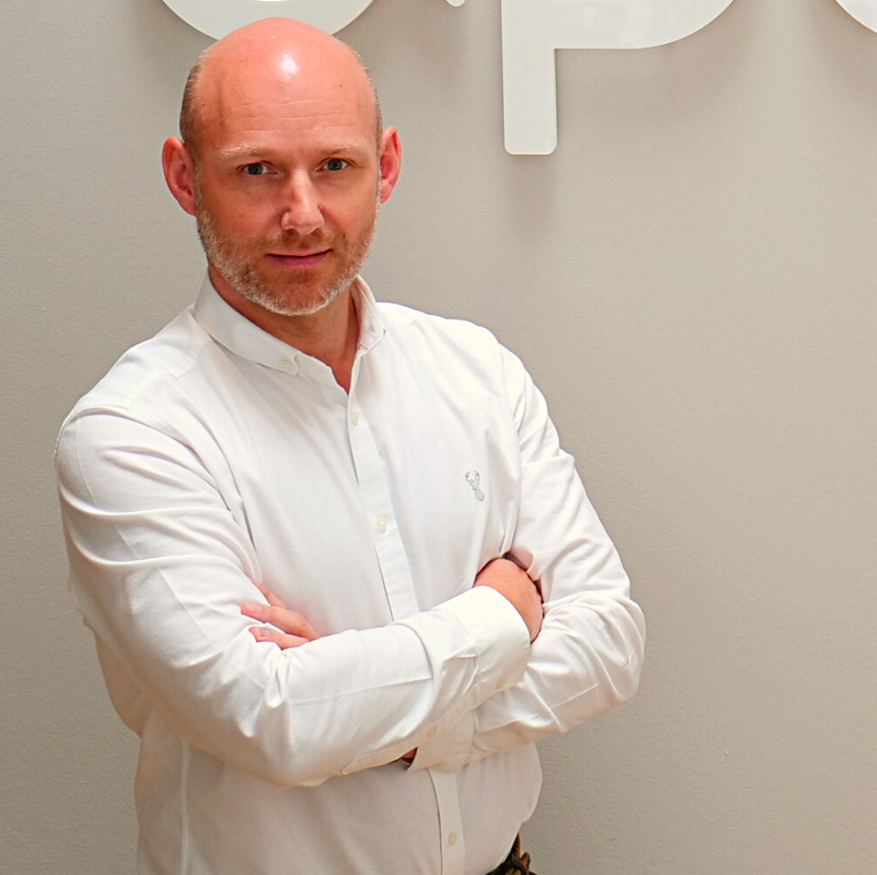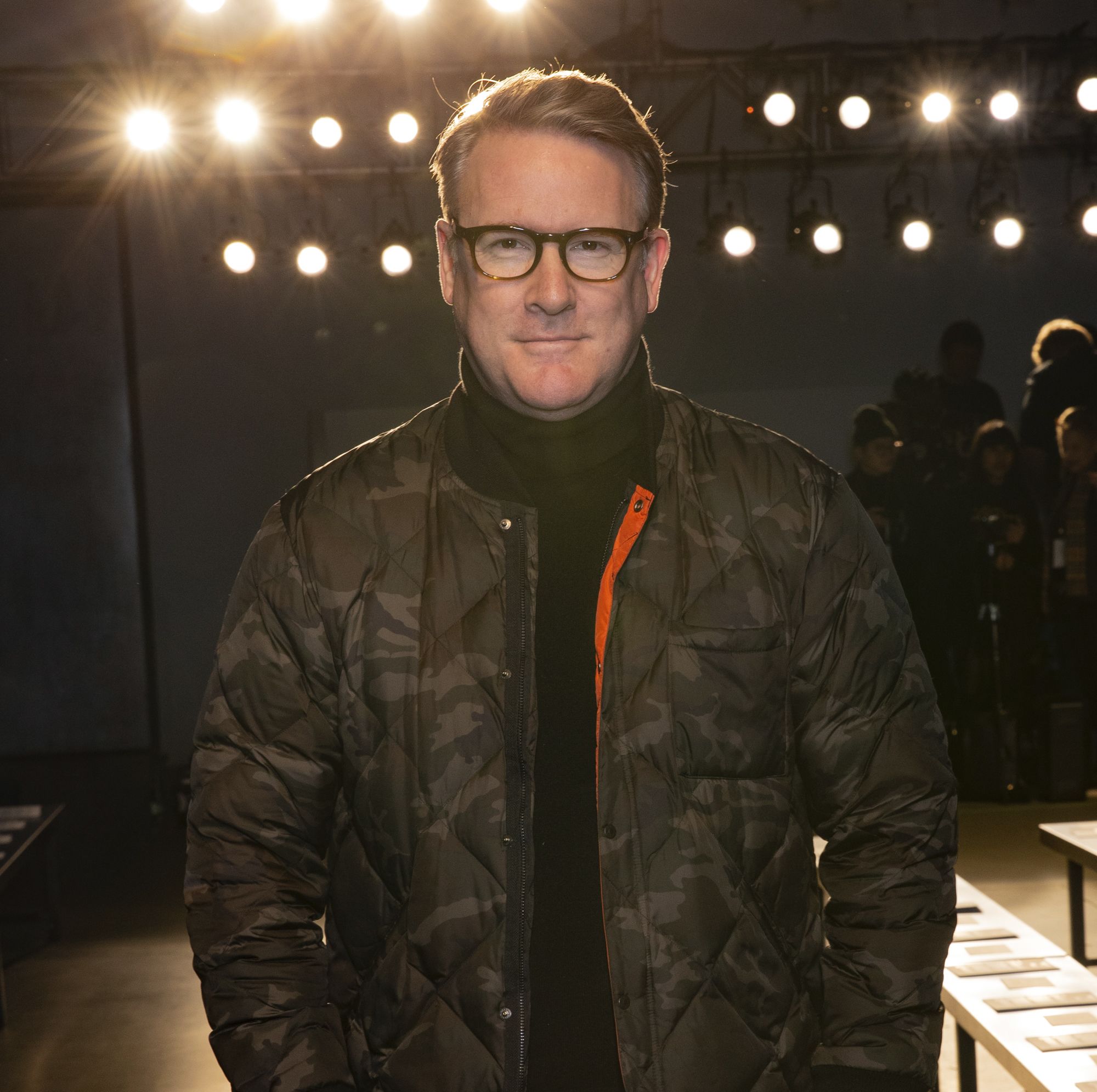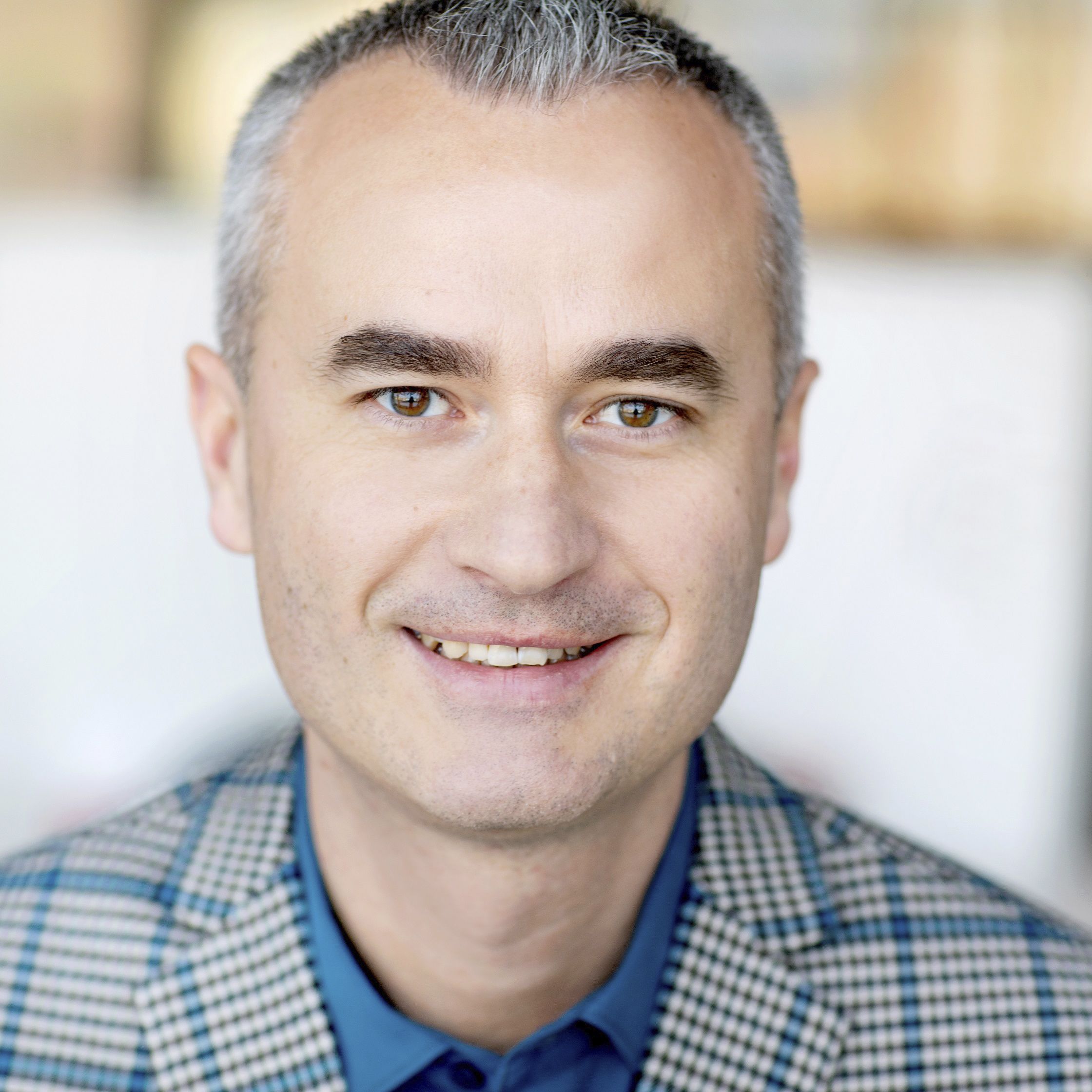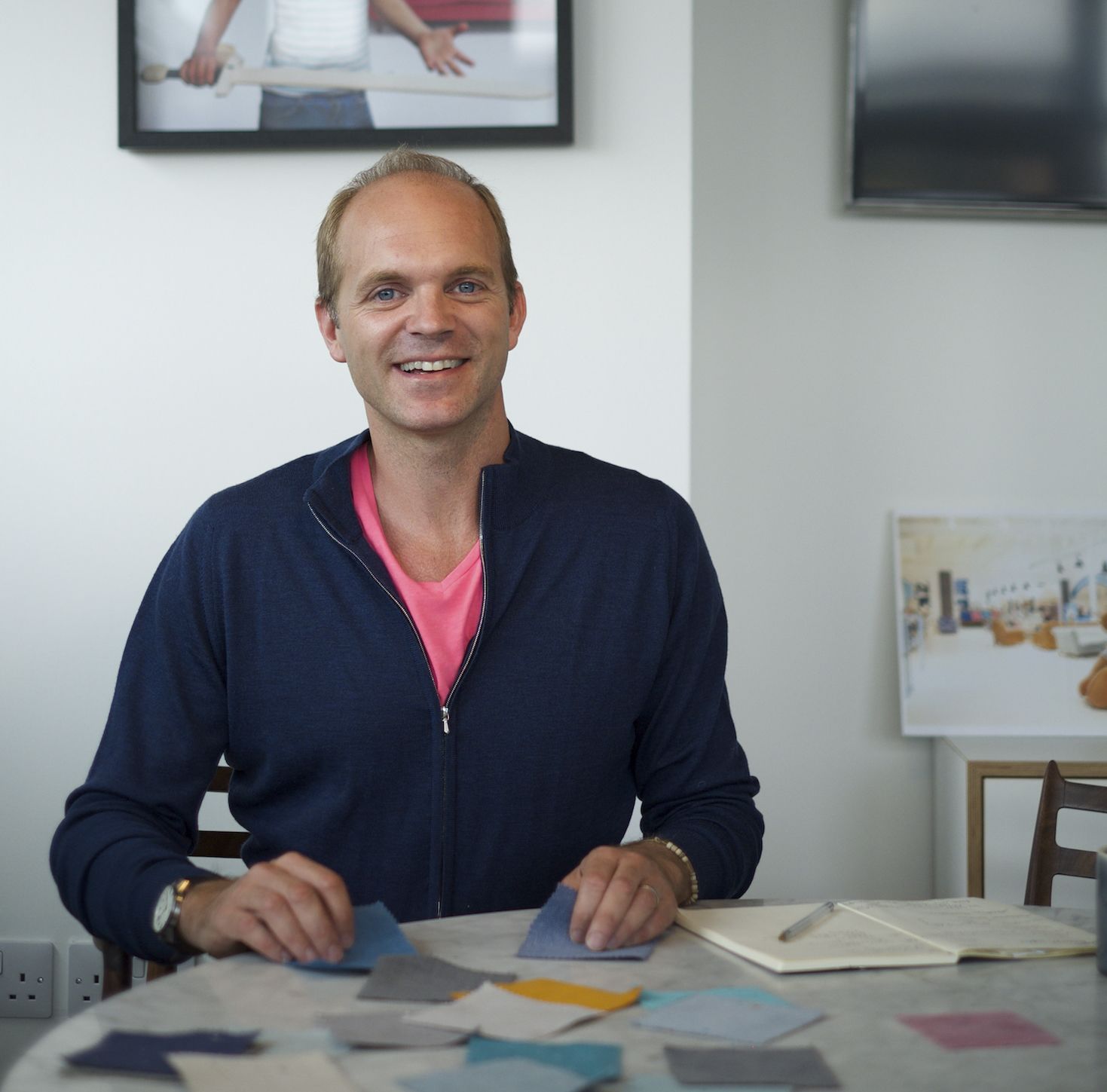 The retailer view: Why stores are still important
"The pandemic showed us just how much our customers missed visiting our stores. While we adapted with virtual services and served our customers online, there's simply no substitute for the quality and depth of experience you can create with bricks and mortar. That's why we're currently investing so significantly in opening new space across the UK. As the headwinds increase and put more pressure on household budgets, I also think physical retail is where retailers can successfully differentiate to defend and grow their market share." Nathan Williams, chief operating officer, Mamas & Papas
"While we still see our online business growing significantly, we are also seeing a massive lift in sales in retail stores driven by the desire to get out and get back to a sense of normalcy. As retailers, we will need to constantly evolve digitally but I will always believe in-person experiences are evergreen and extremely important." Todd Snyder, founder, Todd Snyder
"A physical store is not only a point of sale but part of the omnichannel puzzle. You visit the store to look at and try on the product you found on the internet or to pick up or return a package. On the other hand, you are searching for inspiration and looking for a salesperson's advice." Tomasz Koczara, deputy omnichannel director, Reserved
"Some might ask if the physical store even has a future. However, despite the popular narrative that Covid-19 has massively accelerated the adoption of ecommerce at the expense of bricks and mortar, we strongly believe physical stores are very much here to stay and will grow in importance. For Loaf, sales attributed to our showrooms are higher now than they have ever been." Charlie Marshall, founder and chief executive, Loaf
So… what now?
The demand for stores may not have diminished, but consumers are expecting different things from them. How should retailers respond?
Context is everything, according to Will Trump, head of the behavioural insights group iptiQ by insurance firm Swiss RE, who describes a "dichotomy of self" within the consumer psyche.
"Human behaviour is highly context-specific. Those same people who in one breath are saying 'I do everything online now', in the next breath are meeting up with their friends on the high street to have a coffee. Human behaviour is not a zero-sum game," he says.
The retailer view: What should the future store look like?
"When you think about the future, we've got 24 million followers across our social media channels. How we link our physical stores to the real world is really important to us. We just relaunched our new website in the UK, which is a better journey between searching online and allowing customers to check stock availability before then going to the store. Connecting our customers with our physical stores in the digital space is really important to us." Tim Kelly, director of new business development, Primark
"The future lies in a different kind of retail experience – one that is more digital, integrated, personalised and sustainable. At KFC, this comes to life in three ways. Flexibility – we are moving towards a modular-first mentality, which allows for rapid test-and-learn, as well as greater efficiency and reduced costs when it comes to restaurant upgrades. Digital-first – kitchen robotics, automating decision making and integrated digital ordering represent just some of the areas I'm most excited about. Over time we can use this richer data to offer a more tailored and, ultimately, superior guest experience to ensure we outpace the competition. Sustainability – we have committed to becoming a fully circular zero-waste business by 2035, as well as becoming a net-zero carbon business by 2040 or sooner – and we recently launched a partnership with Liverpool University's Zero Carbon Research Institute to explore construction materials being used to build and refurbish restaurants and consider low-carbon alternatives in our design." James Whitehorn, chief development officer, KFC UK and Ireland
"Our store of the future is one where customer experience is seamlessly, consistently and conveniently executed across all Halfords locations in a town. We're already making great headway having unveiled the hyper-local Halfords store format in Colchester and Halifax last year. The concept combines a garage with a small store for motoring products and a Halfords mobile expert offering – all operating in conjunction with an online and home delivery proposition. The new stores feature enhanced technology to guide customers in store; this includes virtual assistant screens, live experience areas and a more immersive experience in garages." Karen Bellairs, chief customer officer, Halfords
"The store of the future is all about a personalised physical experience. A space where the consumer can immerse themselves in the brand and leave with an additional surprise and delight. A place to play and learn and a place where sustainability, diversity and accessibility becomes paramount." Sarah Lynn, vice-president, retail channel, Estée Lauder Companies UK and Ireland
"In the interiors sector, augmented reality is an interesting example. Right now, the technology isn't 100% there and its use feels a bit gimmicky. But, in the future, being in a showroom environment and being able to visualise the sofa you're looking at in different sizes and fabrics – and being able to project that in the physical space you're standing in – could be an effective way of solving a problem for the customer." Charlie Marshall, founder and chief executive, Loaf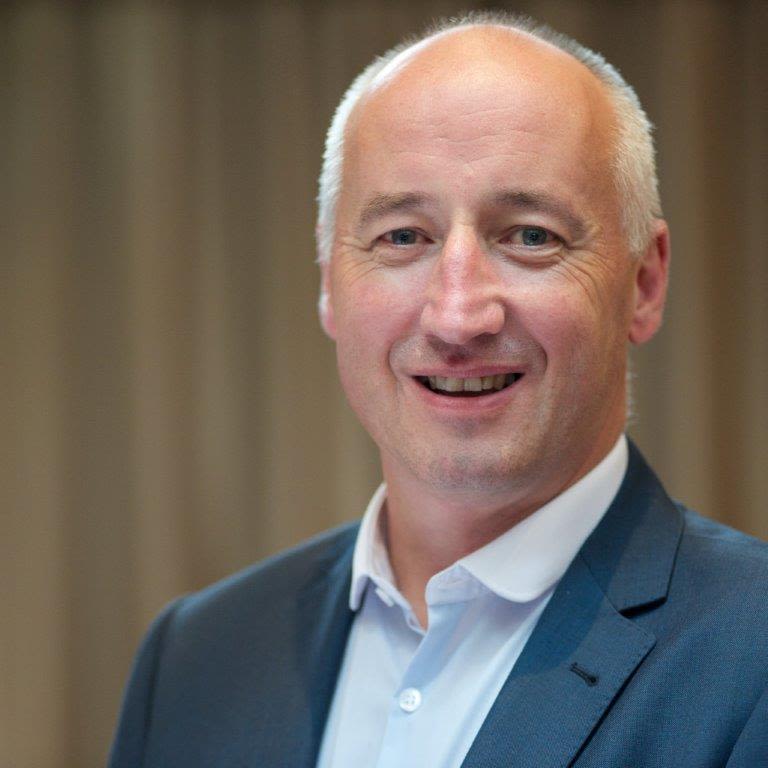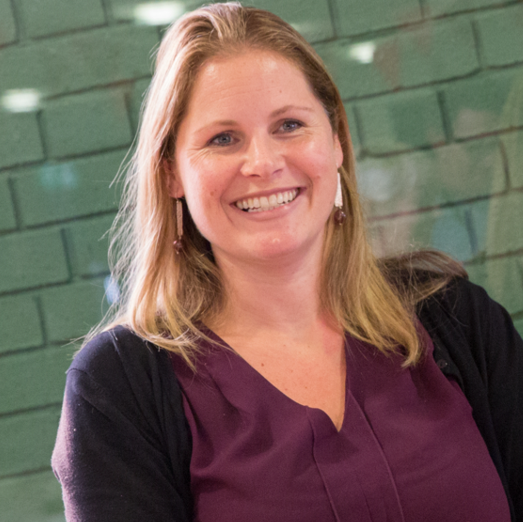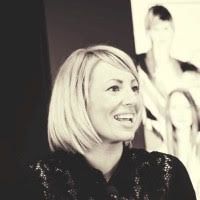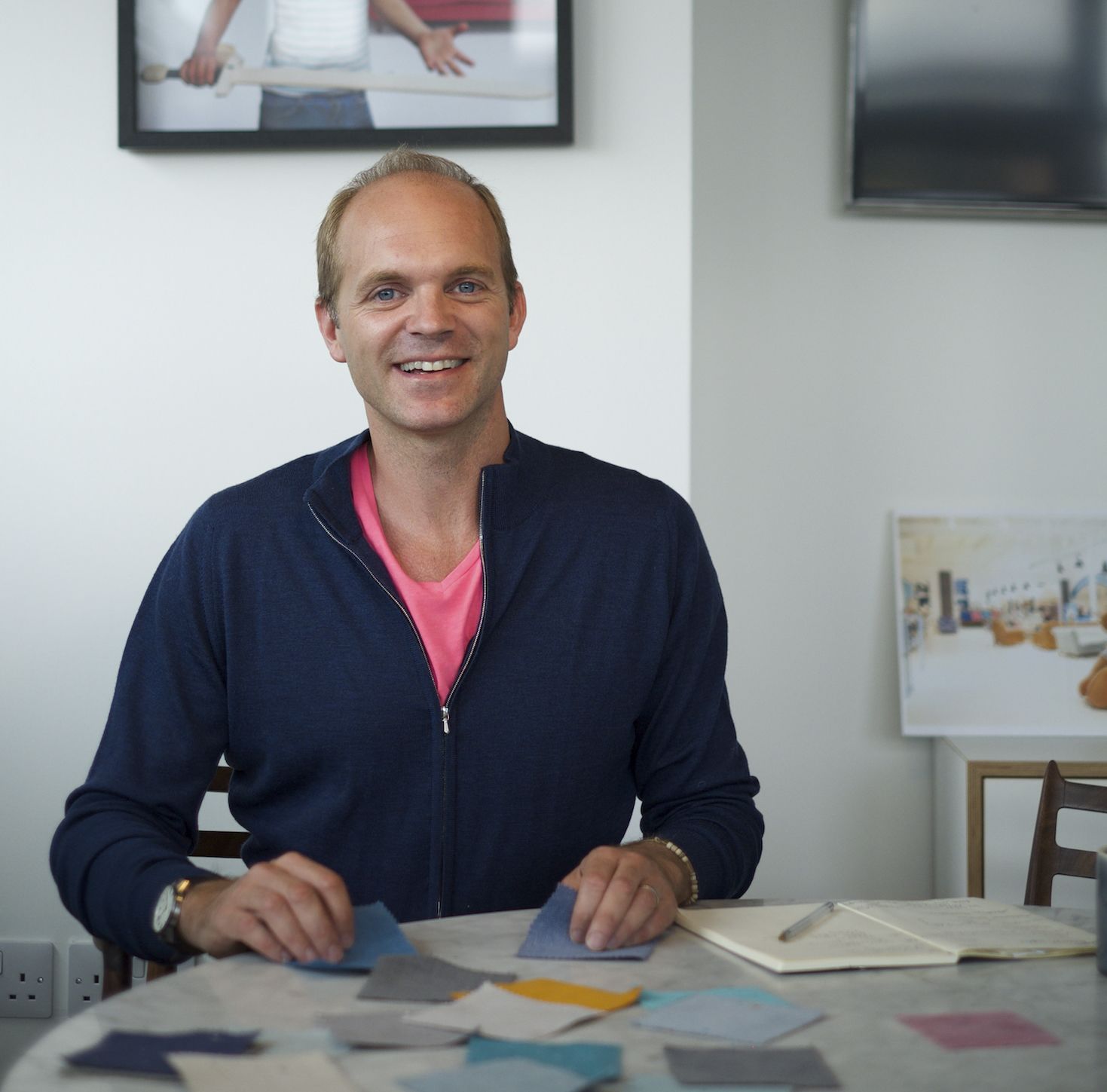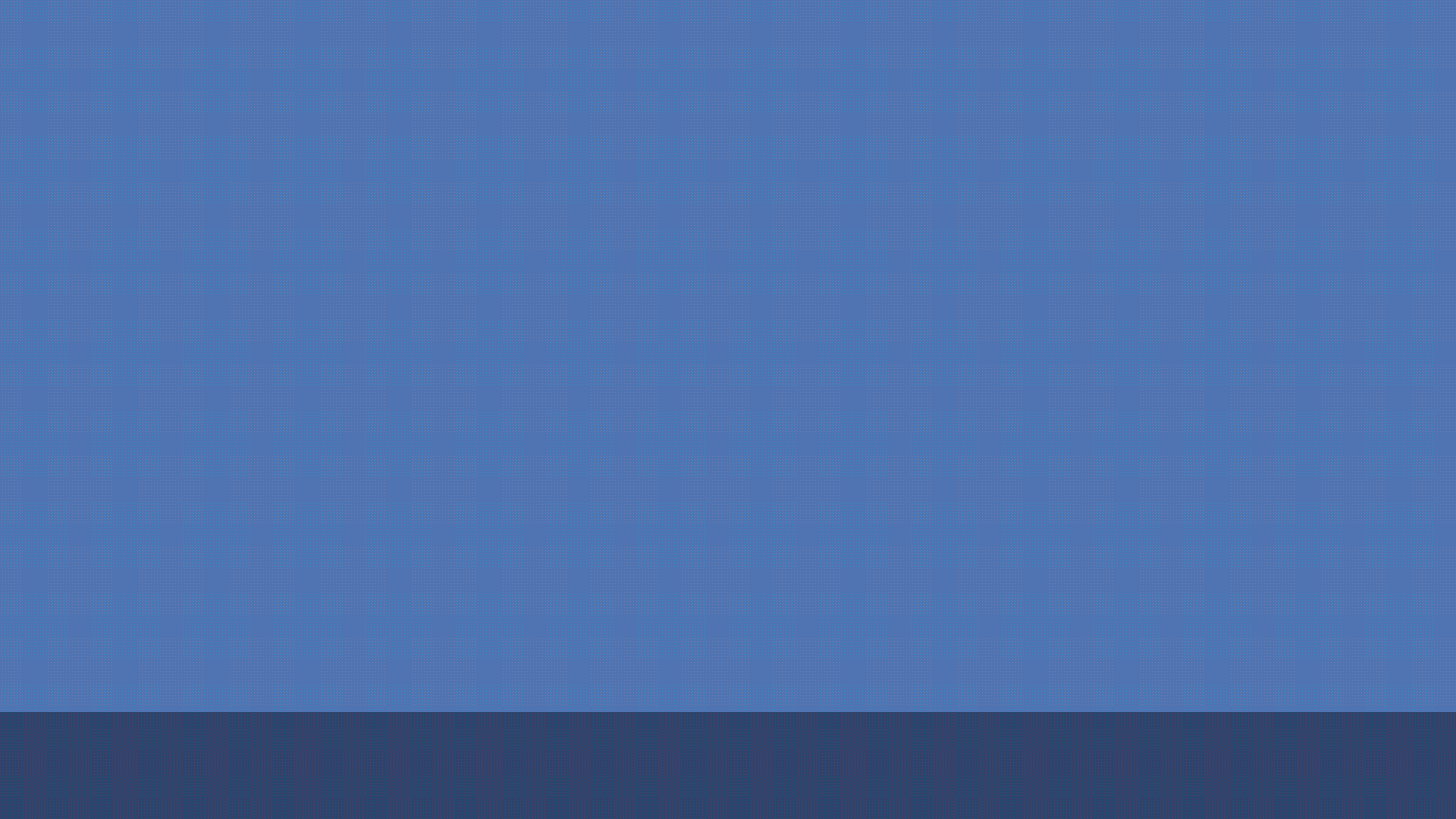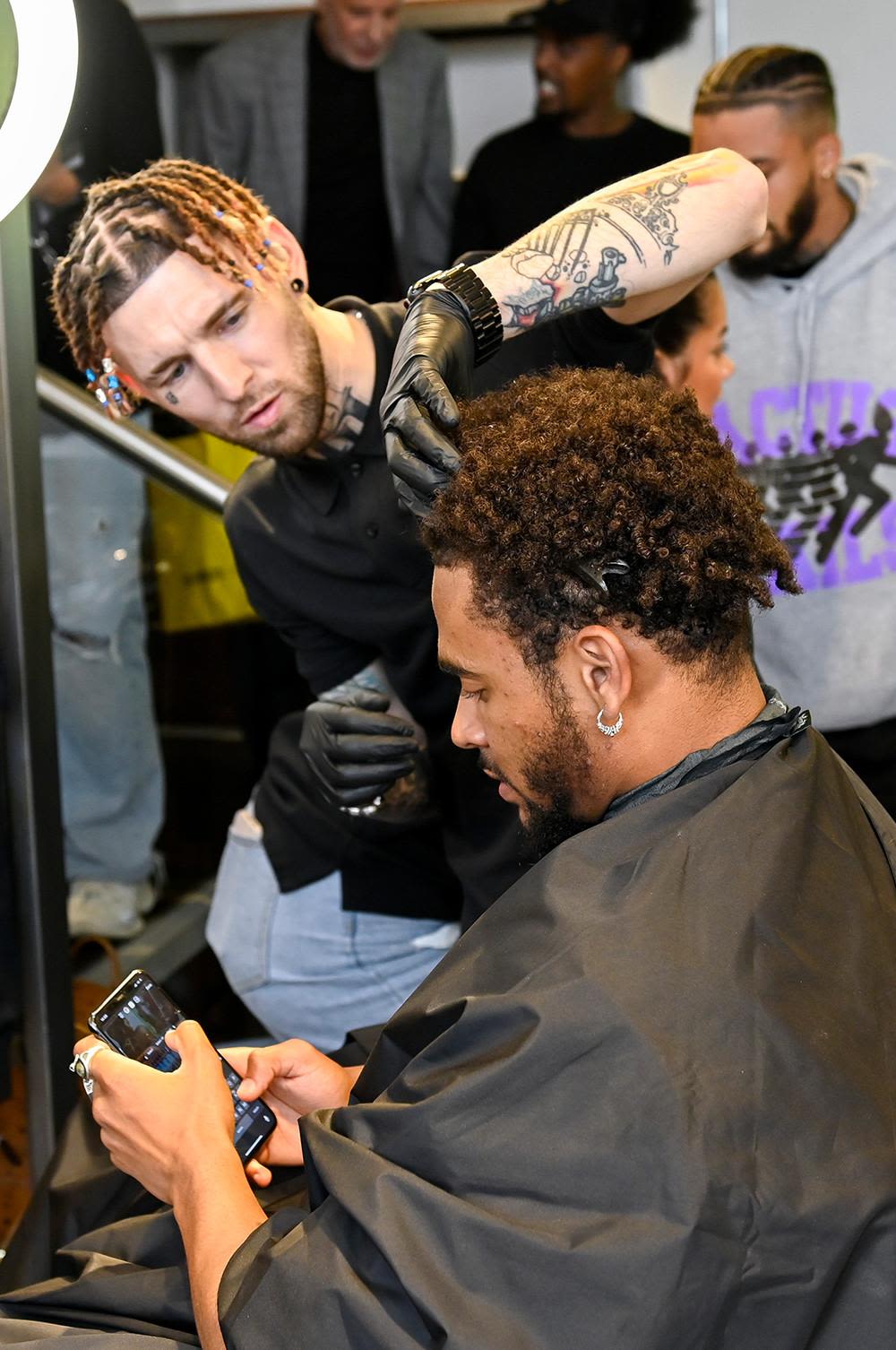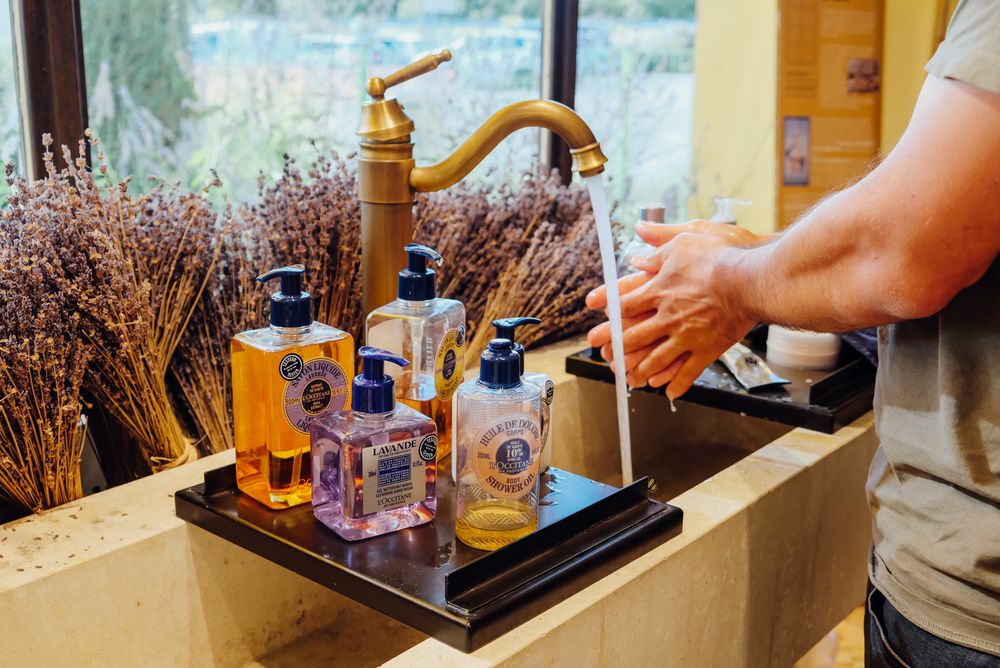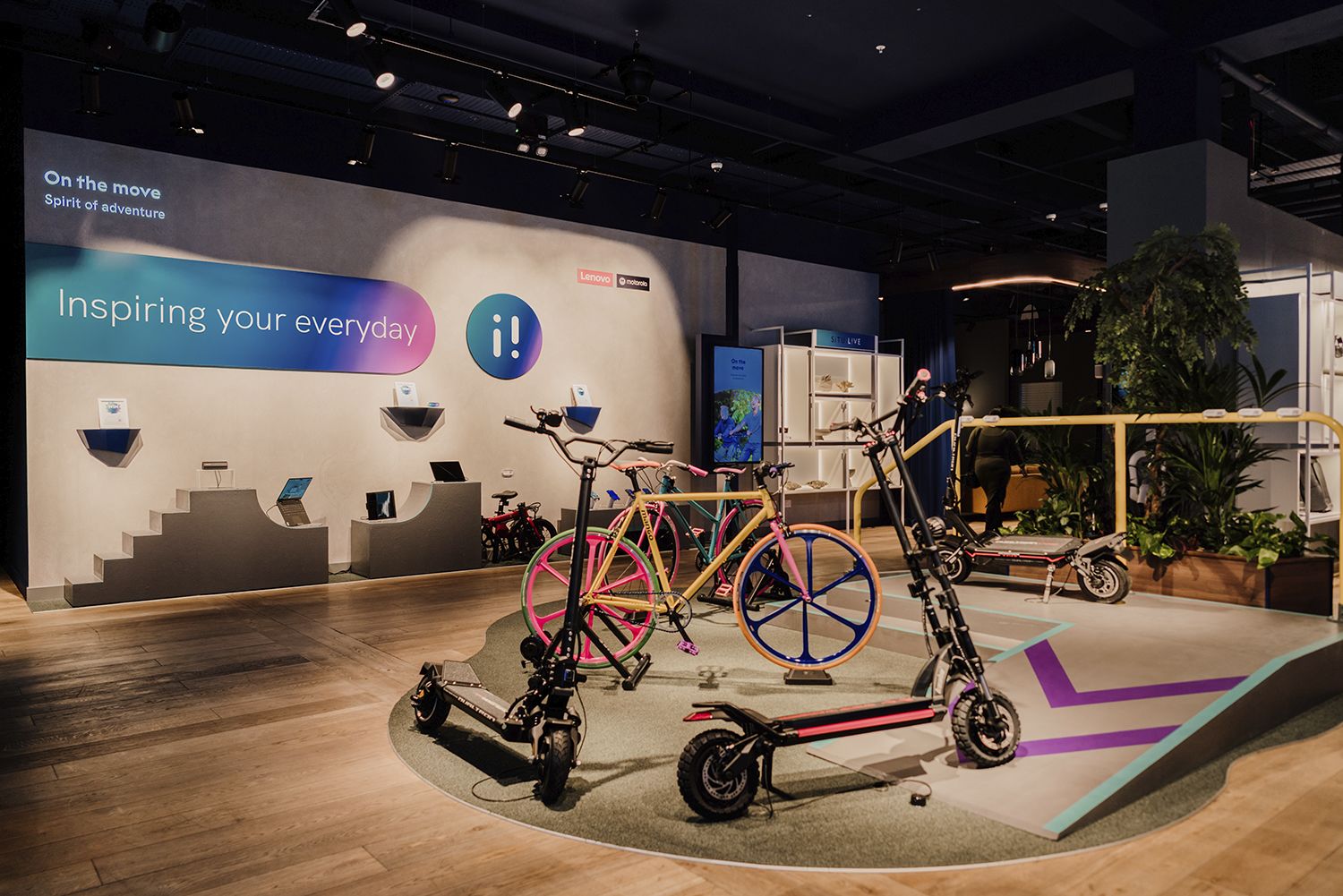 The 'great pause' in consumers' lives during the pandemic gave them time to reflect on many aspects of their lives, including which retailers they shop with, the products they want them to produce and the environments they want to buy them in.
Once retailers have redefined the role their stores play in their mix, they need to differentiate from the competition with the right formats and find ways to create that all-important wow factor in the eyes of the consumer.
Trump says: "It's good to think of humans as rationalising machines. Human beings like you and me come up with an instinctive emotional response – 'does that look nice?' The minute they've decided they like the look of it, they then come up with reasons why they should buy it."
Beautiful stores, differentiated products, a well-developed brand, a high-quality message and great service are all ways to create attractive spaces where customers want to congregate, interact and buy. Trump says there are two strategies retailers should employ: "First, give me a reason to shop with you. Second, give me a story."
Give customers a reason to visit
Retailers have been rising to the challenge, updating spaces to meet consumers' evolving lifestyle needs.
Richard Utting, general manager at footwear retailer Loake, says: "You want that cathedral of the brand experience. It's about creating that and allowing our consumers to connect with the passion our store staff generate."
For Primark, that extra reason to visit has meant differentiating its offer with a mixture of complementary brands in store. In February, Greggs opened a shop-in-shop inside Primark's Birmingham flagship. Then, in May, Primark launched a partnership with Smokey Barbers with two locations in Birmingham and Manchester.
Primark director of new business development Tim Kelly says: "Primark is the number one volume retailer. We want customers to come and get really great value but we want them to get more than that. We want them to get their nails done so, when they're going out after buying that new outfit, they're not just feeling good but they're looking great, too. Covid gave us an opportunity to rethink our strategy."
Loaf founder and chief executive Charlie Marshall says: "A store to a retailer should be like what Disneyland is for Disney. It's an opportunity for a customer to step into the soul of that brand and develop an affinity in a way that a website could never achieve. For Loaf, it's all about creating an environment to kick back and relax in, so the focus is on finding ways that help people immerse themselves in our laid-back world. This means ice-cream parlours and arcade machines and watching Borg vs McEnroe on the telly."
Create sensory experiences
Retail stores offer a sensory experience that online simply cannot match – mood-setting lighting and music, attractive smells, products to touch and try on, sales associates to speak to.
Beauty retailer L'Occitane pushes all of these levers when a customer walks into its stores. Customer experience manager for the UK and Ireland Millie Lloyd says: "I always remember somebody telling me, when I first joined L'Occitane nine years ago, that walking into a L'Occitane store should feel like you are stepping into somebody's house. We usually offer customers a cup of verbena tea, for example. You should have that same warm welcome, that feeling of calm, that feeling of ease, that feeling of open and honest communication with our store teams and that's really what we try to live and breathe throughout the store experience."
She adds: "Verbena leaves are one of the ingredients that we use across our fragrance and body care lines, so it's a really lovely way for them to begin to experience that sensorial aspect of the brand. Then, while you're in the store, we love our customers to engage and play, so demonstration is absolutely at the core of our physical retail strategy."
Sarah Lynn, vice-president, retail channel, Estée Lauder Companies UK and Ireland, agrees retailers need to create destination spaces. "Places the consumer wants to visit for an enhanced experience and brand immersion, providing unique offerings not available through other channels," she says.
"For instance, we recently launched a new Aveda concept within Selfridges, offering hair diagnosis, consultation and a blow-dry bar. Being able to demonstrate the products and results specific to the individual consumer creates an emotional connection with the brand."
Frontline staff are also critical in creating experiences and giving consumers a reason to shop and return. David Dalziel, executive creative director of retail interior design firm Dalziel & Pow, says: "The store team is more valuable than ever as their role expands from transactional to advisory. Ambassadors at Lululemon can justify the high price we might pay for a superior product. The hosts at Situ Live [a store where consumers are taking on an experience-led journey where products are demonstrated] are 'cast' rather than recruited, chosen for their personal skills more than their retail experience."
Deliver compelling events
In an age when consumers increasingly shop with retailers they identify with, an events strategy needs to be firmly focused on the customer: their values; their likes; their needs; and the experiences they crave.
The right events strategy is a great way to showcase a retailer and build a sense of community, bringing customers closer to the brand. As well as bringing committed fans into stores, events are a way to drive footfall, bringing potential new customers – and sales – through the door.
There are several retailers creatively using their stores as event spaces to do just that. From exclusive product launches to meet-the-maker events, wine or food tasting, music nights, makeup and DIY classes and craft workshops, through to headline-grabbing guest speakers, there are many ways retailers can stand out from the crowd.
Fashion retailer Toast, which has stores across the UK and a presence in the US and Europe, hosts talks and workshops. These include wreath-making, leatherwork demonstrations and calligraphy, as well as weekly live shows and styling tutorials.
In June, Fortnum & Mason hosted events including a 90-minute 'Delicious History Tour' of its famous department store, complete with tastings, as well as a summer wine tasting evening.
Meanwhile, Harvey Nichols recently hosted a Tom Ford cocktail masterclass, during which a mixologist took customers through the creation of three signature cocktails. In August, it will host a Stobo Castle Ladies Day race-day package in Edinburgh, allowing customers to indulge in lunch at Bonnie & Wild and get ready for a day at the races with the Harvey Nichols beauty team.
Retailers need to ask: who is my customer or group of customers? How do they break down by demographic and how might that influence the type of events they want to see and attend? What do their values look like? How do they like to shop and be spoken to in communications? Which channels do they want to receive those communications in to discover events in the first place?
Critically, businesses need to reach consumers via the right channels with events promotion. Social media is key as the space where many consumers spend their time and discover new brands.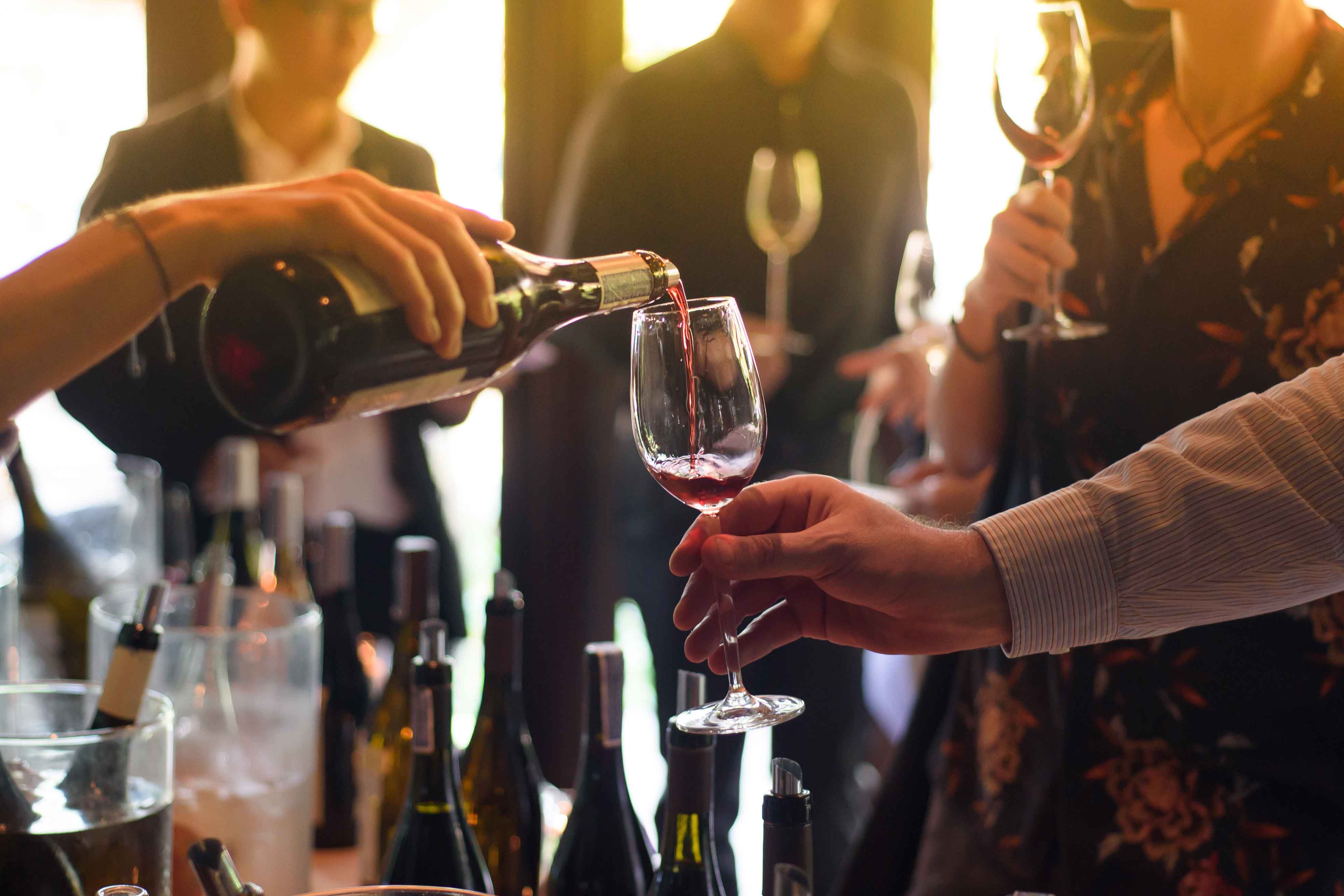 Experiment with new formats
Increasingly, we are seeing retailers introduce new formats to reach new customers. Whether it is the three London-based Little Dobbies garden stores on high streets or Ikea opening its first high street store in Hammersmith in February, we are seeing more and more examples of retailers diversifying when it comes to formats.
Waterstones launched a partnership with Next in February 2021, opening its first concession within another retailer in the fashion giant's Fosse Park West store in Leicester that April.
Waterstones managing director James Daunt says: "I think that's just an interesting example on both sides of a belief that the physical shop is an important entity; it's a support to the brand, it's a support to employment. We have a role within the wider community for providing jobs in local communities and you do that by keeping your shops open."
In February, Estée Lauder-owned Clinique also unveiled a concession partnership with Marks & Spencer. "Retailers are opening in new locations to maximise their exposure to their target consumer," says Sarah Lynn, vice-president, retail channel, Estée Lauder Companies UK and Ireland.
There has also been significant investment at Asda. Its Milton Keynes store reopened after a £7m investment in December 2021, featuring a personal shopping service, a bolstered George department that includes third-party brands In The Style, Claire's Accessories and New Look, a Decathlon sports aisle, a Rawr Beauty concession and a food court.
Asda senior director of business development and partnerships Matt Harrison says: "When looking to update our Milton Keynes store, we had the opportunity to include a number of trials. As the biggest store in our estate, it gave us a unique opportunity to understand how different services and third-party brands can help us combine multiple activities and serve more customer journeys in a single location."
The store also has a focus on sustainability with a refillable zone where customers can fill their own containers, which features staff on hand to advise across 70 branded and own-brand products.
Motoring and cycling products retailer Halfords has also been differentiating its formats and offer. Chief customer officer Karen Bellairs says: "Retailers must be clear on what sets them apart and hone in single-mindedly on that. For us, it's the huge range of motoring and cycling products and services we offer, coupled with the ability to speak to our specialists, so we have put that at the heart of the seamless experience in our new concept format."
That new format has been rolled out in its Colchester and Halifax stores. Highlights include a live experience area designed to help customers learn how to get the most out of products, a test-and-trial area for child travel to help parents find what is right for their family and a floor dedicated to cycling with a viewing area to watch Halfords technicians building bikes.
Bellairs adds: "Our new garages offer a more immersive experience, too; customers can see into the workshop and track the progress of their vehicle on the screens while they wait."
A question of convenience
For food and beverage retailers, creating impact and wow factor requires a different lens, one focused on combining great service with speed and convenience.
In May, McDonald's announced a £250m investment in restaurant redesign. Its 'Convenience of the future' initiatives will be introduced at 200 restaurants this year and in 800 over four years.
With 50% of sales now going through digital channels, including McDelivery, mobile and self-order screens, the restaurant revamp will provide teams with the technology, equipment and space to work together more effectively and better manage more complex or personalised orders. This includes a front counter redesign with different areas for different channels, such as online, to avoid congestion; a dedicated courier waiting area and entrance; kitchens with bigger assembly areas, with separate sections to prepare dine-in and McDelivery orders; improved car park layouts; and better staff break spaces.
Itsu chief customer officer Neil Miller says: "Customer expectations are set sky-high regarding convenience and speed, driven by the adoption of digital technologies and key players such as Amazon and Deliveroo."
To meet those needs, Itsu has invested in a mobile app to allow customers to order from restaurants and has rolled out self-ordering kiosks to 50% of its store estate.
"The ability for pre-ordering or click and collect or processing orders in the quickest and easiest way possible are real wins for our hard-working teams, who can then focus on the preparation of that food to be the very best it can be," Miller adds.
It is a similar story at KFC. "The pandemic accelerated the KFC experience and our online and in-store customer journey has advanced considerably, and we are continually monitoring our delivery channel post-Covid to best serve our team members, guests and delivery drivers. We're even trailing delivery-only kitchens across London this year to make our food even more accessible," says James Whitehorn, chief development officer, KFC UK and Ireland.
"The development of the new KFC app has been monumental in this transformation, which has included the rollout of mobile ordering across our restaurants. We are working hard to facilitate a true omnichannel experience, designing our restaurants to successfully integrate multiple on-site and off-site order channels, such as delivery and dine-in, to minimise the impact on guests and maximise ease for riders," Whitehorn says.
The installation of electric vehicle chargers at restaurants across the UK has also been attracting new customers.
Whitehorn says "it's really important for us that we 'show up' as our best selves in each and every town and high street" and that "we need to ensure we are embedded in the fabric of each local community".
Consumers want stores to survive, he says, but adds: "This demands that retailers move towards a more individualistic vision and empower restaurant teams to feel a sense of pride in the difference they can make. We want to continue pushing to be a brand that people love."
A checkout-free future
One tech investment area that has seen considerable focus is checkout-free stores, which are becoming commonplace in grocery.
Following the lead of Amazon's Go format, Tesco, Sainsbury's and Aldi have all launched stores featuring its Just Walk Out technology or competing versions of it, while Morrisons has also been trialling the initiative. Even non-grocery businesses such as WHSmith are doing the same.
The tipping point will come as further non-grocery retailers start investing in the tech.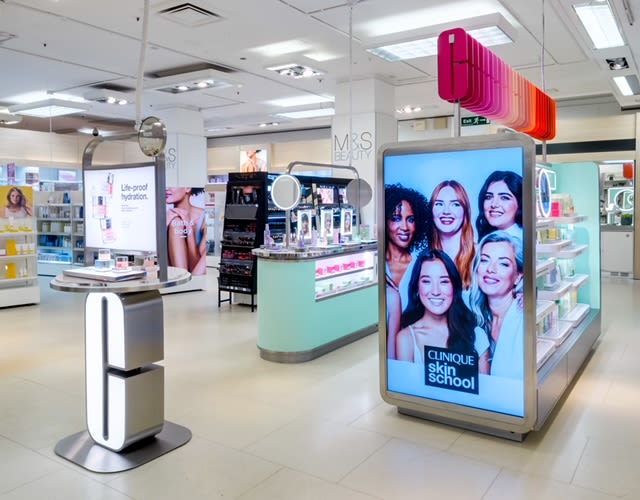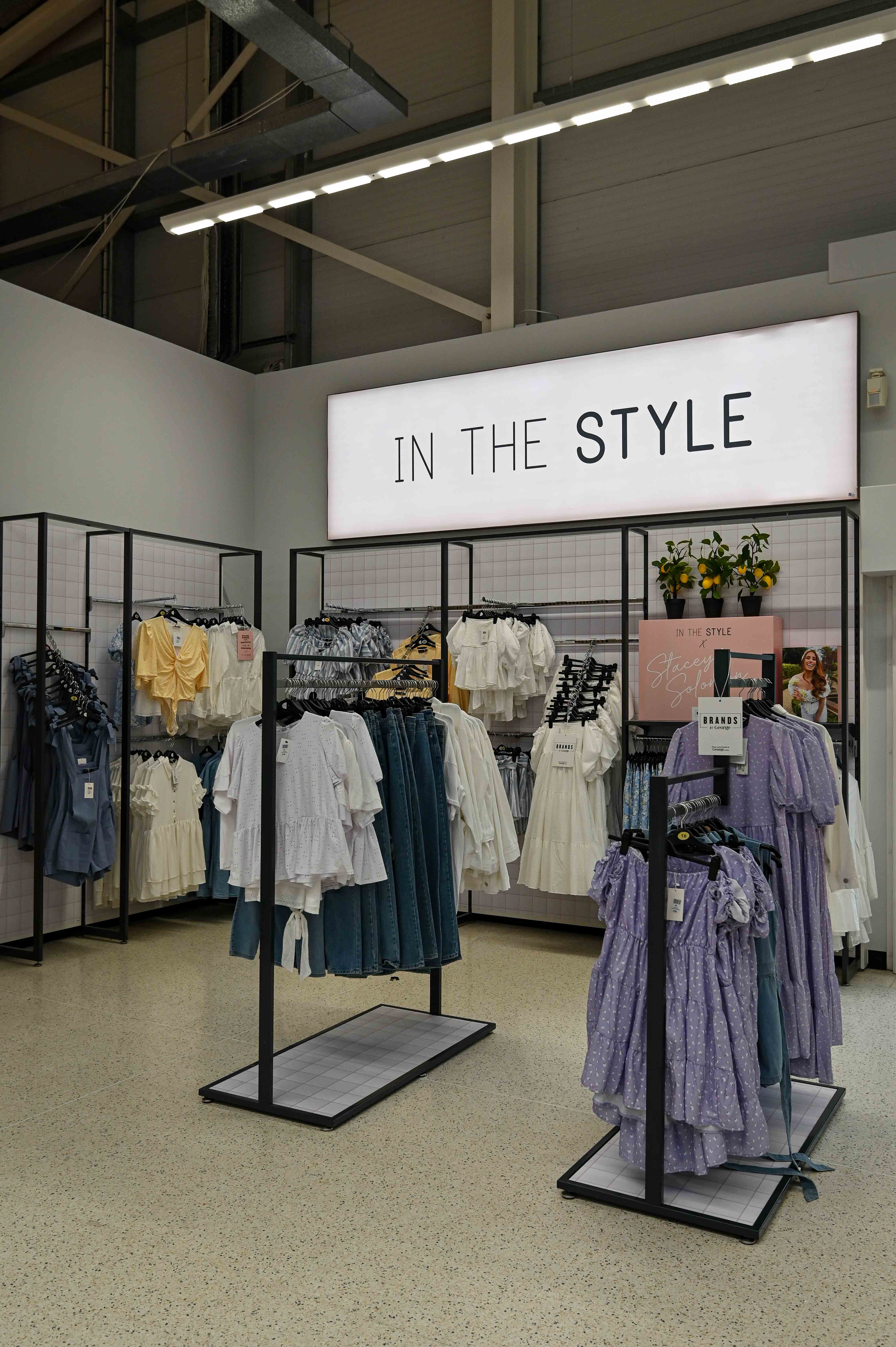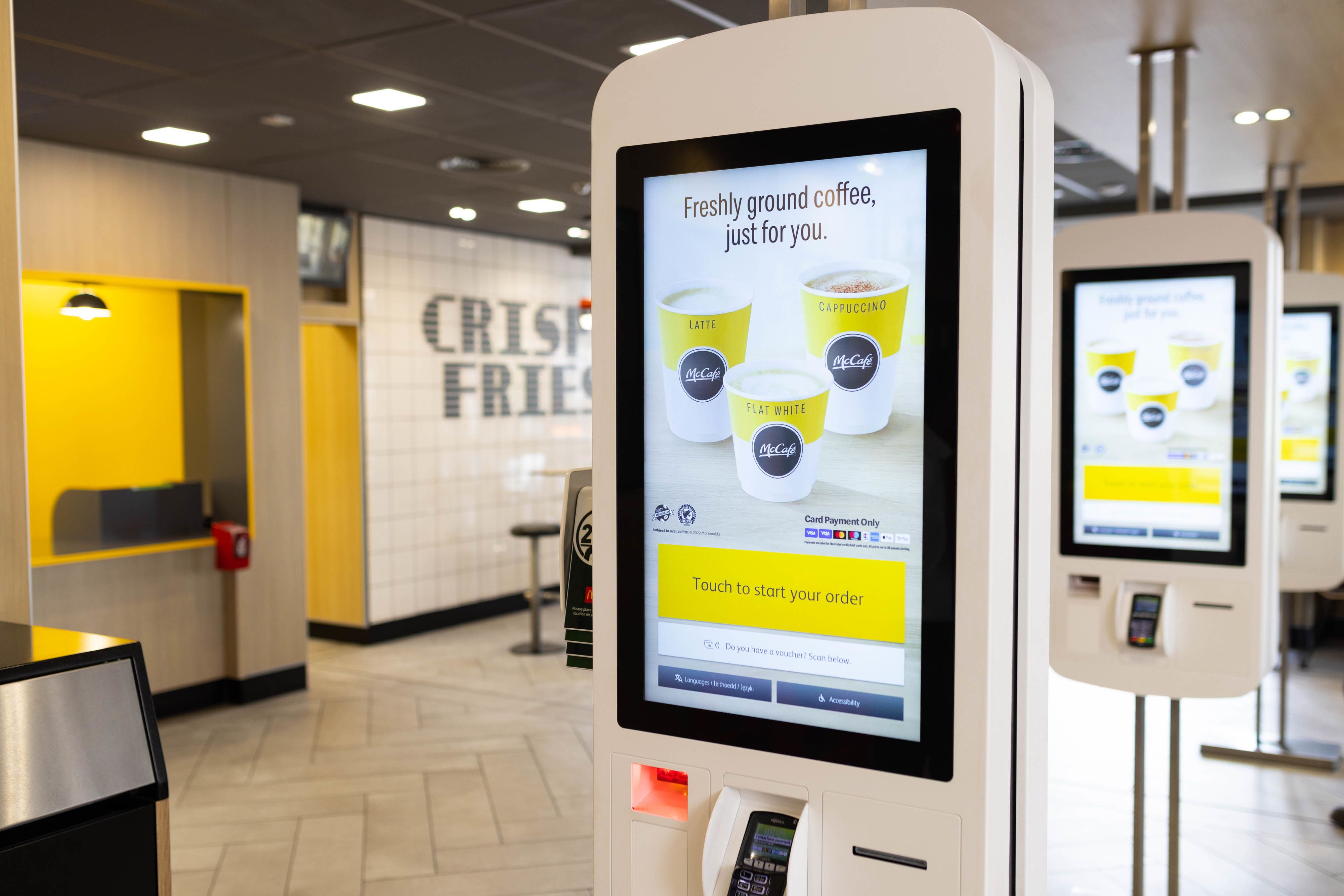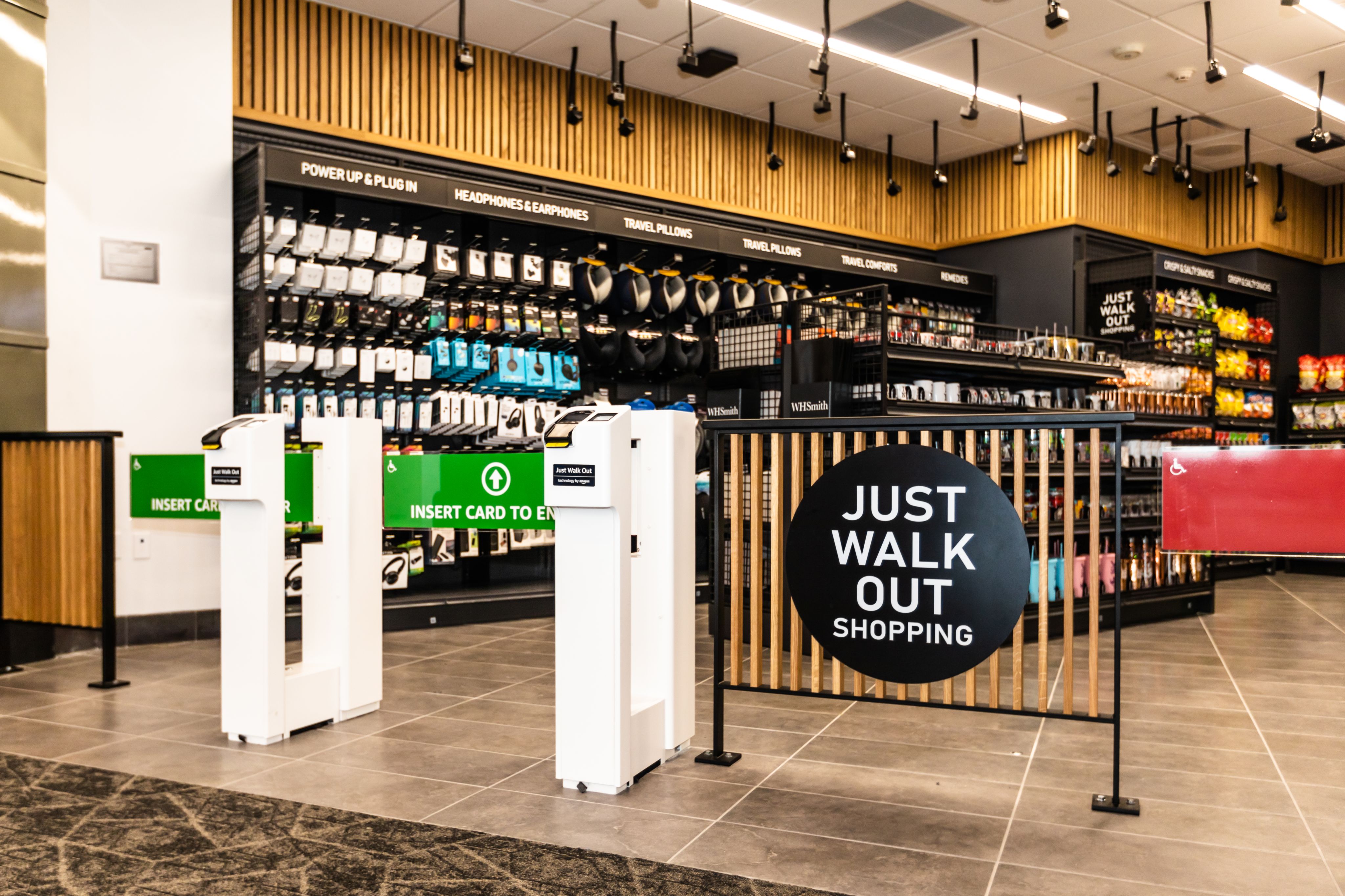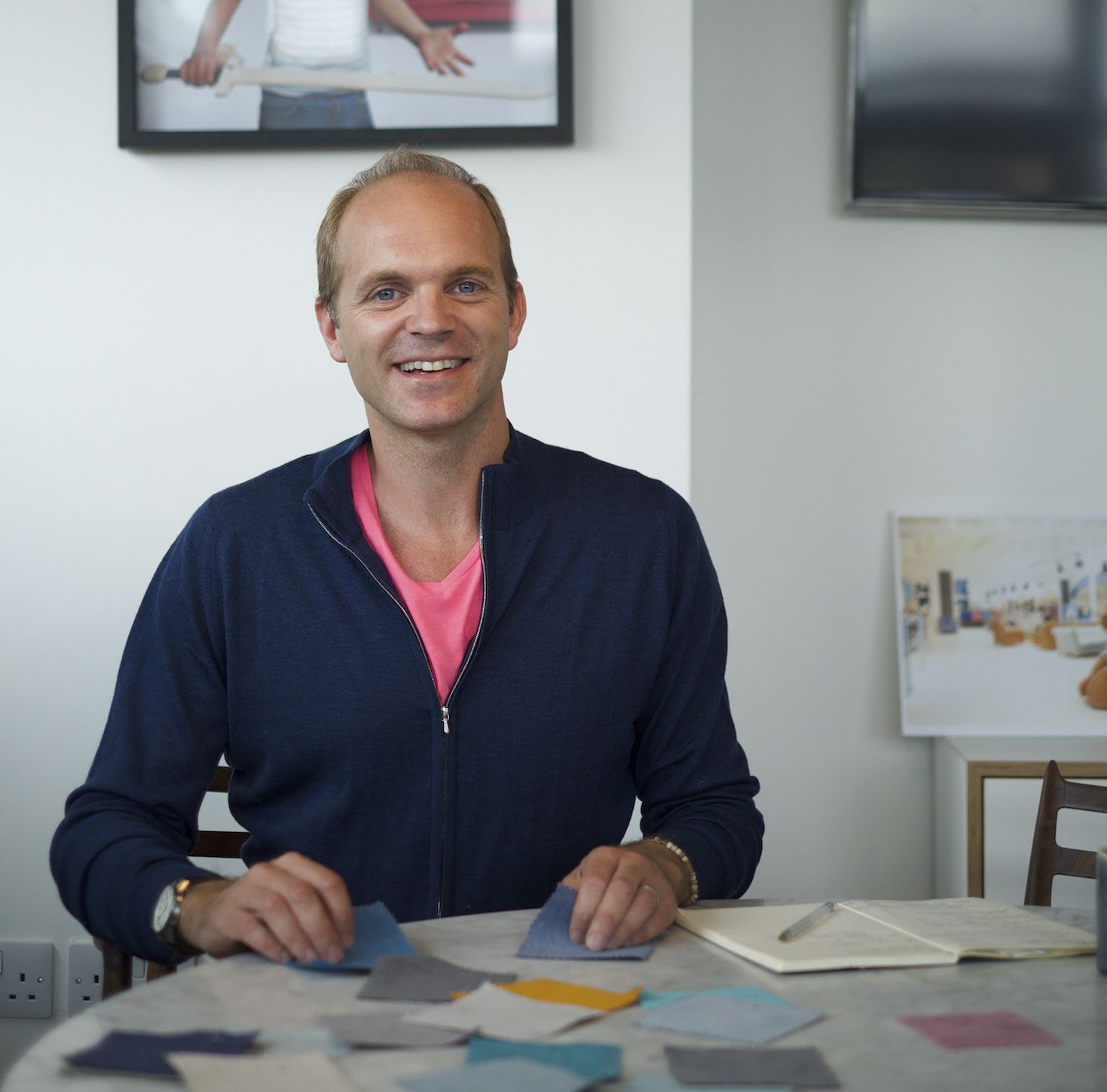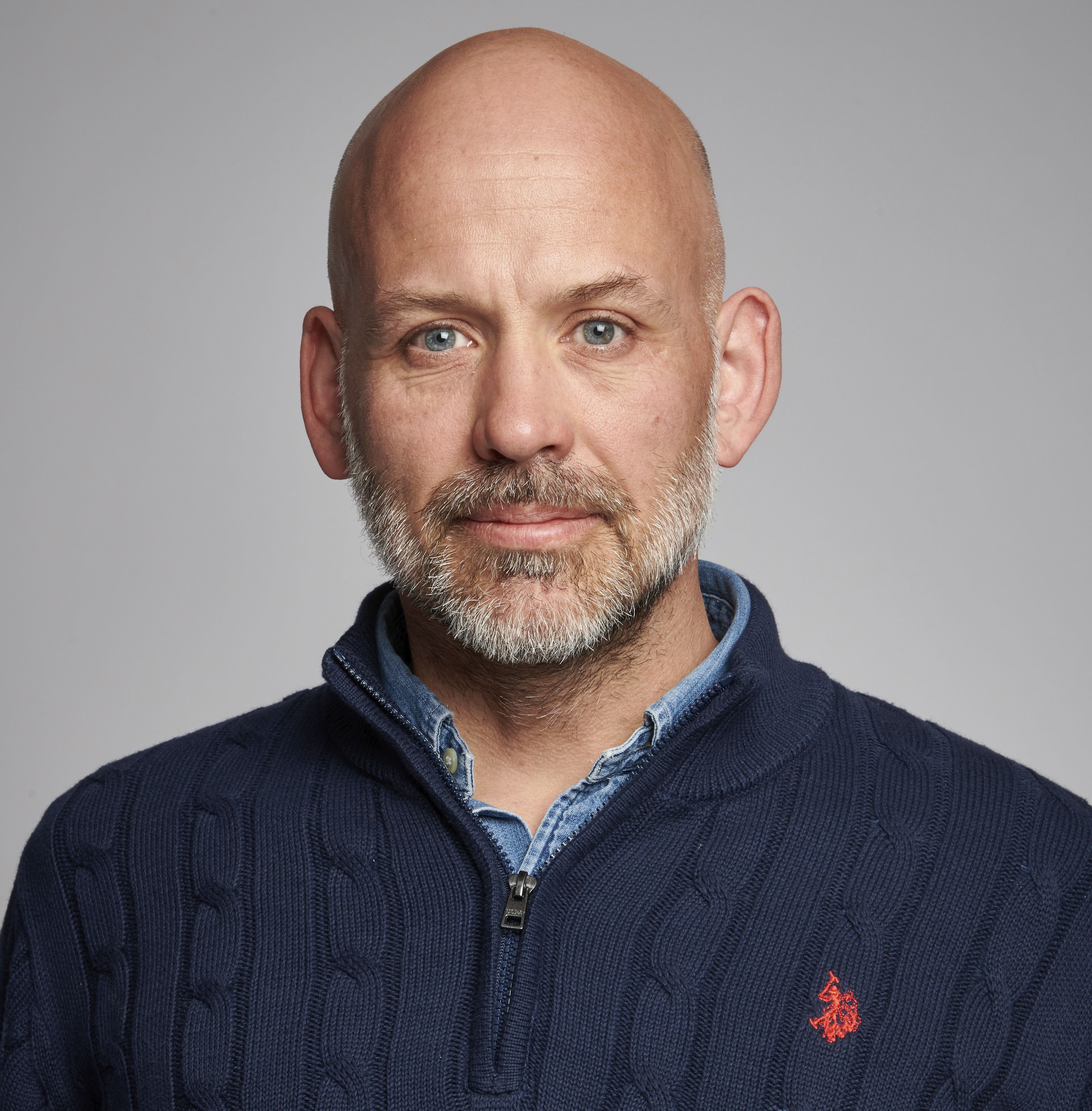 The retailer view: Investing in tech
Like KFC, investing in the right areas can transform the customer experience. We asked the retailers we spoke to where they will be focusing this year and next.
"People are time-poor, so making shopping easy and convenient is super-important. Technology plays a big role. Self-serve kiosks allow customers to pay for things or process returns without the need to queue at a staffed checkout counter. Some brands are taking this a step further, allowing customers to pay for products in store on their mobile, eliminating the concept of queuing." Charlie Marshall, founder and chief executive, Loaf
"Digital content mediums, such as the integrated screens in our stores, alongside frictionless secure payment gateways and intuitive CRM systems, all complement the staff and service deliverable in store. With a multibillion-dollar footprint across 1,200 brand stores and 194 countries, US Polo Assn leverages technology to deliver greater operational efficiency and experience, rather than tech for tech's sake." Tom Duncan, group brand director, US Polo Assn
"The introduction of RFID [radio frequency identification] electronic tags in our stores has facilitated ease of self-checkout for our customers, saving time on payment and inventory management, while enhancing the customer experience." Uniqlo spokesperson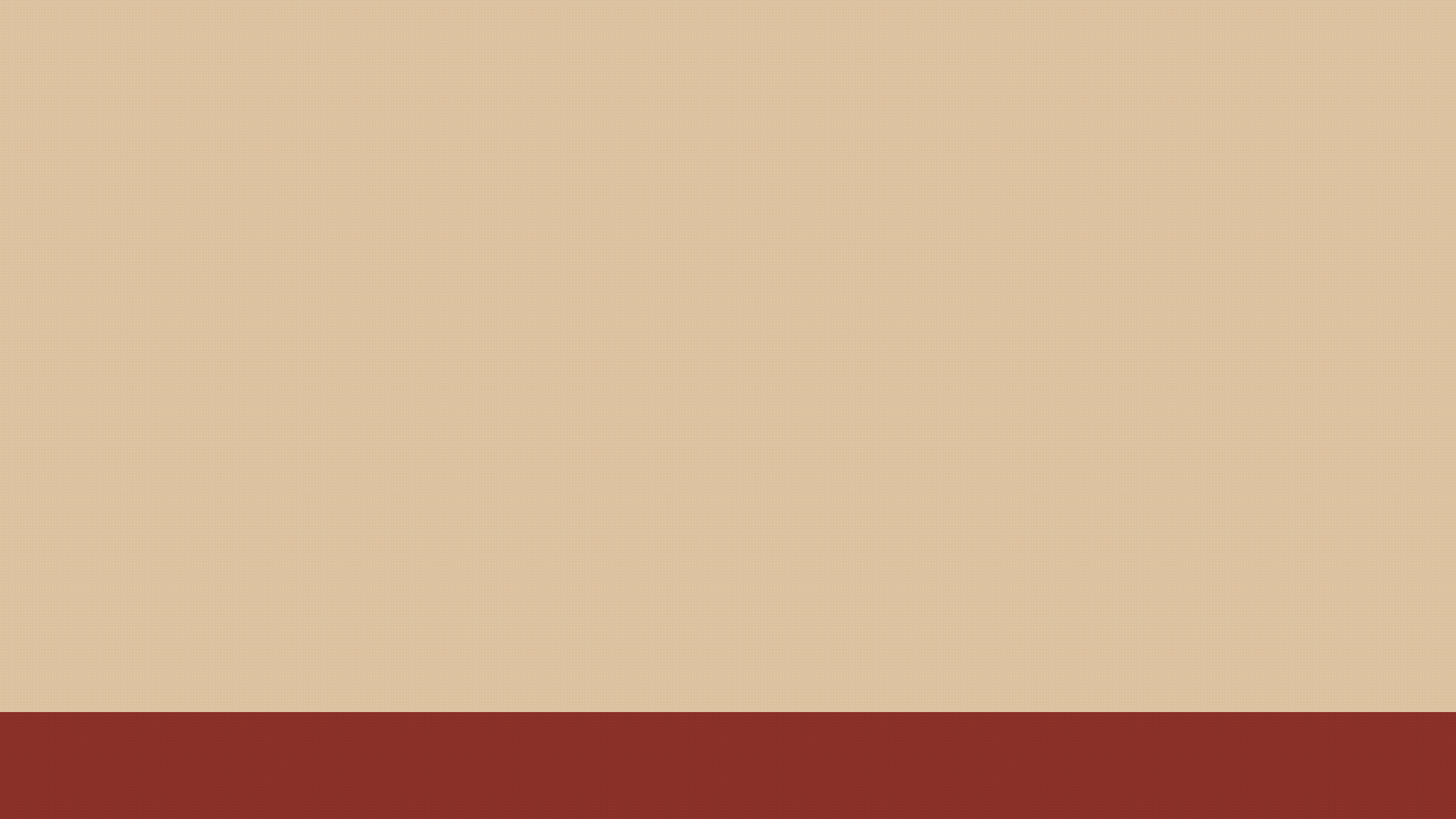 One thing missing from consumers' lives during the past two years has been a good deal of human interaction.
Now, they want the chance to step into those brand worlds – not just to shop, but to enjoy experiences in keeping with the lifestyle those brands promote. Creating this kind of experience will help retailers make the most of their existing store estate.
Creating community spaces
Spar's strategy is based around three pillars. One, value on your doorstep. Two, nurture neighbourhoods by employing people and supporting local charities. Three, being passionate about local produce. Ian Taylor, retail director at Spar UK, says: "You've got to know your customers and the missions that bring them into stores, and then make your offer relevant to your local community."
Primark has sought to create engaging 'moments' within its stores. For example, its Manchester store features a Central Perk cafe, complete with a replica of the Friends sofa. "People have got that Instagrammable moment with the iconic sofa. We've now got a menu inspired by the Friends show and every fourth song is the theme song. It's a very immersive experience," says Primark director of new business development Tim Kelly.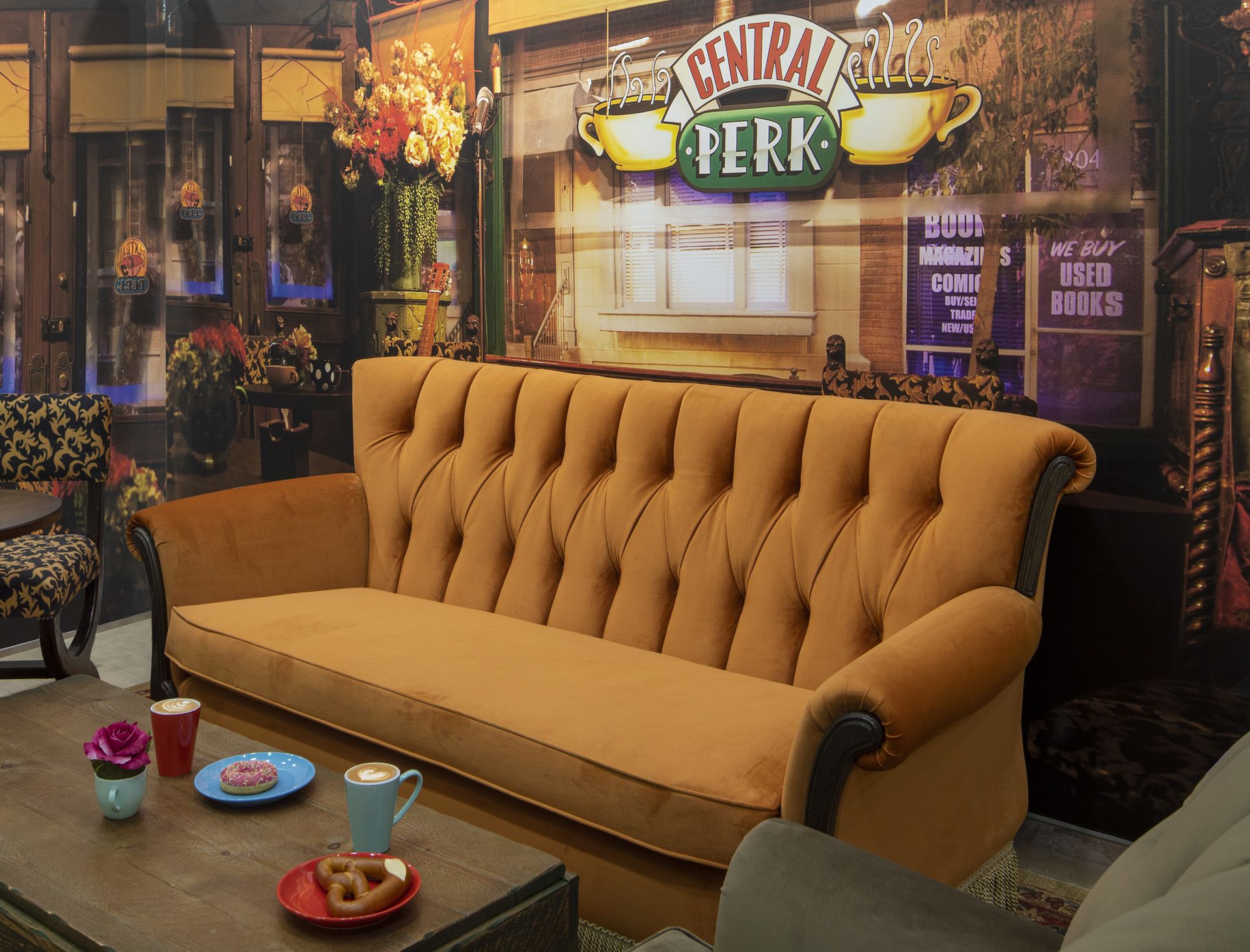 Asda integrates its stores with local communities in a practical way, offering up community rooms in stores, which are available for use to local groups and good causes. "This creates a 'hub' that supports the communities we serve," says Harrison.
Making retail an event
Events are playing a crucial role in attracting customers into stores, communicating retailers' brand stories and placing shops at the heart of local communities.
At Uniqlo, this has meant reacting to demand from customers to learn how to extend the life of their clothes. "We organise workshops with customers to help them understand what they can do to care for their clothes," says a spokesperson.
Northern grocer Booths has also put a big focus on events. Chief operating officer Nigel Murray explains: "We've had gin tastings. Wine and cheese evenings. I think the best example is the Burns' Night suppers that we host in some of our cafes. These things are packed out; they are absolutely sold out."
For Waterstones, this means visits from authors. "We do these big grandstanding events in our larger shops with hundreds of people and then down to local authors in smaller stores and children's events," says Daunt.
Loaf's Charlie Marshall agrees that in-store events are an important way to engage with customers in its 'shacks'. He says: "We've held various events across our shacks over the years. When we plan an event, we're very aware that people are giving up their precious time to visit us. We really think about what kind of things our shacks can credibly host that people will get value from, while also ensuring they relate to what we're about."
He adds: "We're currently holding Moodboard Masterclasses. The primary goal here isn't to sell; we want these workshops to be interactive, inspiring and engaging events that help solve design dilemmas and colour conundrums for customers. They're not Loaf product-focused, but if attendees do have any questions then our shack representatives are on hand to help."
Dobbies also has a big focus on events due to its customer base being avid gardeners and its staff being horticulturally trained. "We run events throughout the year and supplement them with digital events," explains chief executive Graeme Jenkins.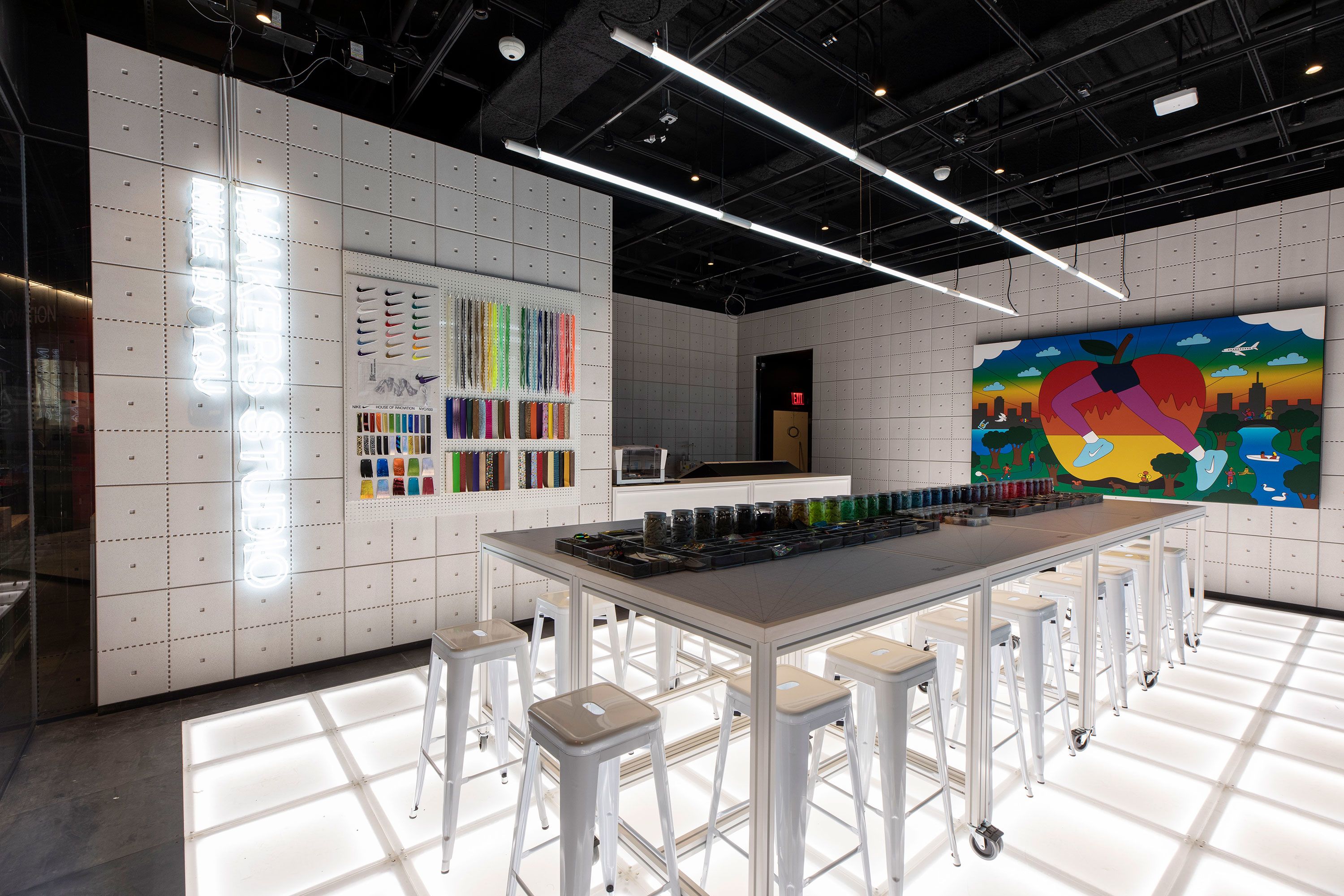 Membership is now a big part of Nike's business, says Cathy Sparks, vice-president of Nike Direct EMEA. "Now that we can bring more people together again in a safe way, we are super-excited to invite our members to new events in our key stores: opportunities to meet their favourite athletes, sessions to personalise their Nike shoes and apparel, community activations, sustainability workshops and running clubs," she says.
Events are a great way for retailers to bring customers together, create community hubs, show off the expertise of their store staff and drive loyalty.
"The physical store is still such an important part of telling your brand message via product, marketing or service. Retail spaces need to evolve to meet the customer in multiple aspects of their life beyond just product by also being home to service and hospitality experiences," says Todd Snyder.
"A Todd Snyder store will bring consumers into the world of Todd Snyder. Showcasing our product but also in-house tailors or made-to-measure services, adding in hospitality aspects like a cafe or bar, or partnering with brands like Aesop and Moscot to open shop-in-shops inside our stores. We are strategic about using our shops as a hub for services that will naturally bring people through the door and then convert them into a Todd Snyder customer."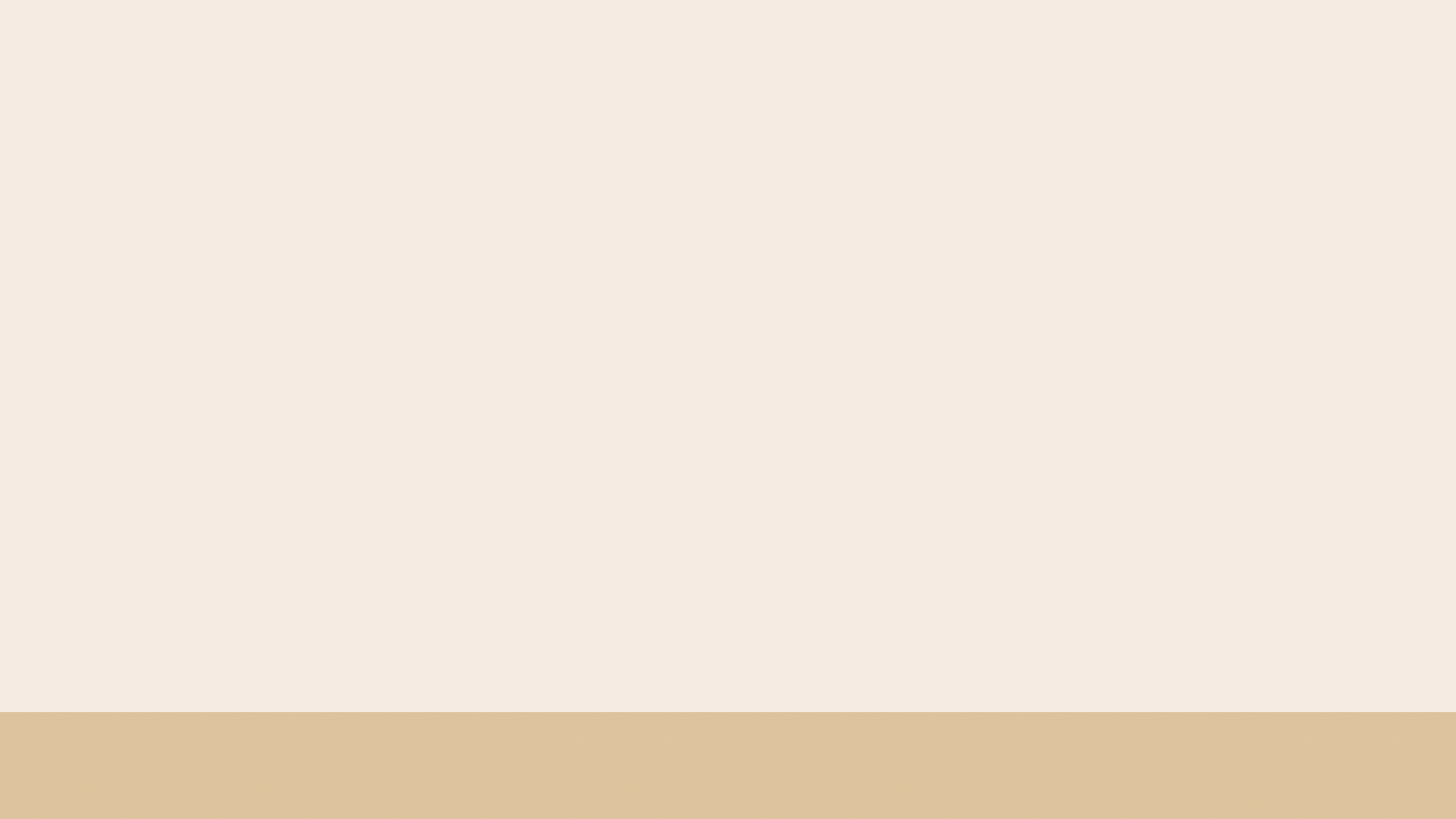 In this chapter, we speak to four international retailers that are raising the bar for experiential retailing by reimagining their store experiences and ask them how they are investing to deliver on raised customer expectations.
Reserved
Polish fashion retailer Reserved is managed by LLP SA, the largest clothing and manufacturer in Central and Eastern Europe. It sells 210 million items of clothing every year, operates in 30 markets online and has 460 stores across the world, including the UK.
Reserved deputy omnichannel director Tomasz Koczara says the pandemic took online sales from 10% to 40% penetration and up to 50% in some markets. "Stock integration is currently the main project for the brand," he explains. "As a part of this project, we transformed each bricks-and-mortar store into a micro-ecommerce warehouse capable of fulfilling online customer orders. Our customer may buy practically everything we have in stock, no matter the location, and this way we minimise the visible out-of-stock products on our website."
This has, he says, helped drive up staff productivity. "When there is little footfall in the store on a given day and we have difficulties with meeting sales plans, the store switches to 'ecommerce warehouse mode' and begins to fulfil online customer orders on a larger scale, which means that we use staff time productively," he adds.
The implementation of RFID technology was "a real game changer". He says: "We have significantly improved the availability of goods on shopfloors by increasing the effectiveness of replenishment, as well as shortening the service time at the checkout, as there is no need to scan the paper tag anymore."
Another major project was the launch of its mobile app in May 2021 in Poland – something it plans to roll out to other markets this year. "The app is a unique opportunity for us to connect the online and offline worlds," he says. "Almost 40% of transactions in stores are now carried out using the Reserved app. Meanwhile, pop-ups have featured in some stores showcasing collections exclusive to Reserved's website.
"Stores will increasingly play the role of a showroom, supporting ecommerce, which may affect their format. There will no longer be a need to maintain a large store stock; instead [stores will have] minimum product that customers can see and touch. They will also function as pickup and return points. Reserved plans to test this form of the store in the near future.
"We are considering Italy as a good location for this strategy, where our bricks-and-mortar stores do not exist yet, but the results of our online store are very promising."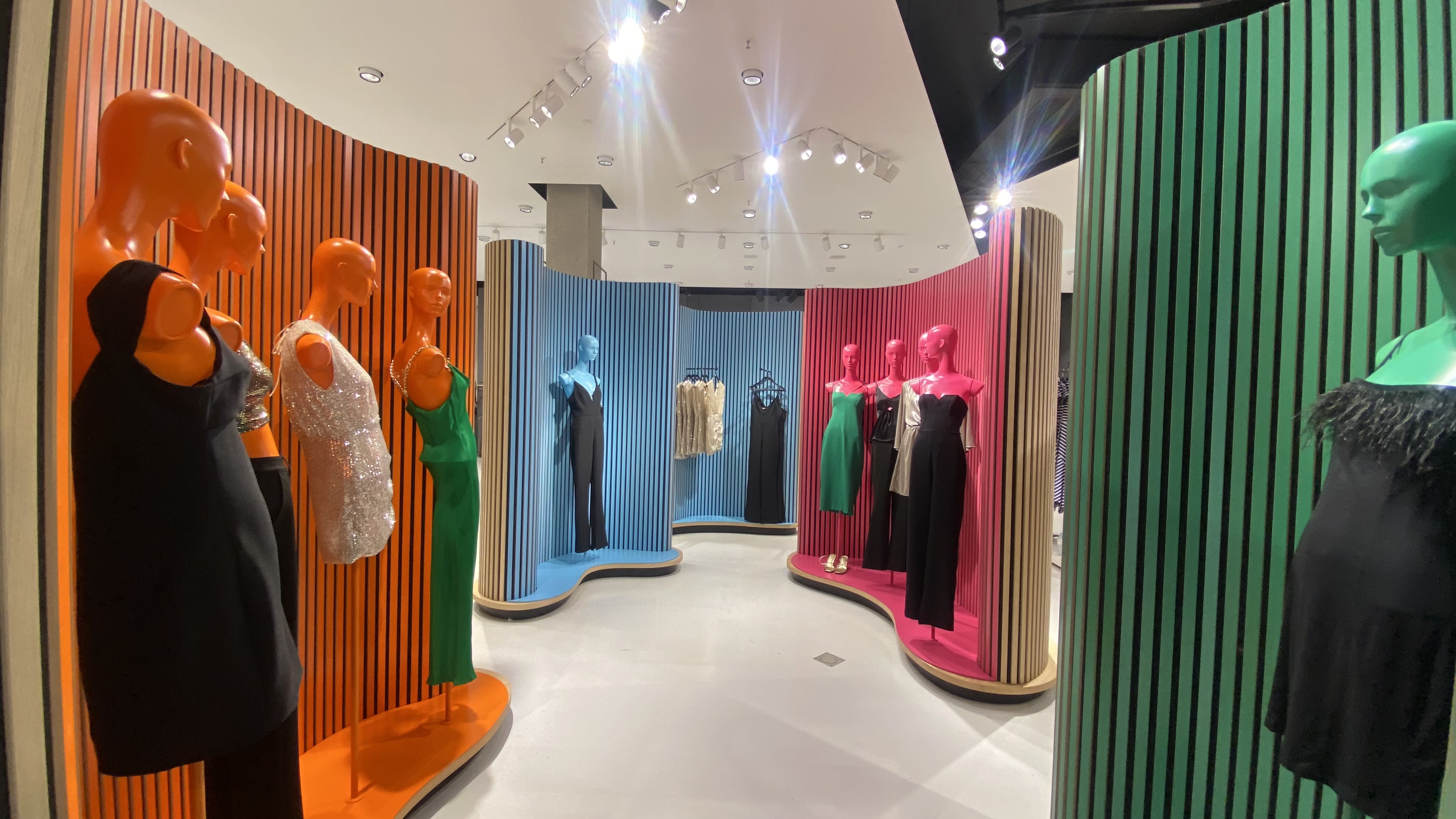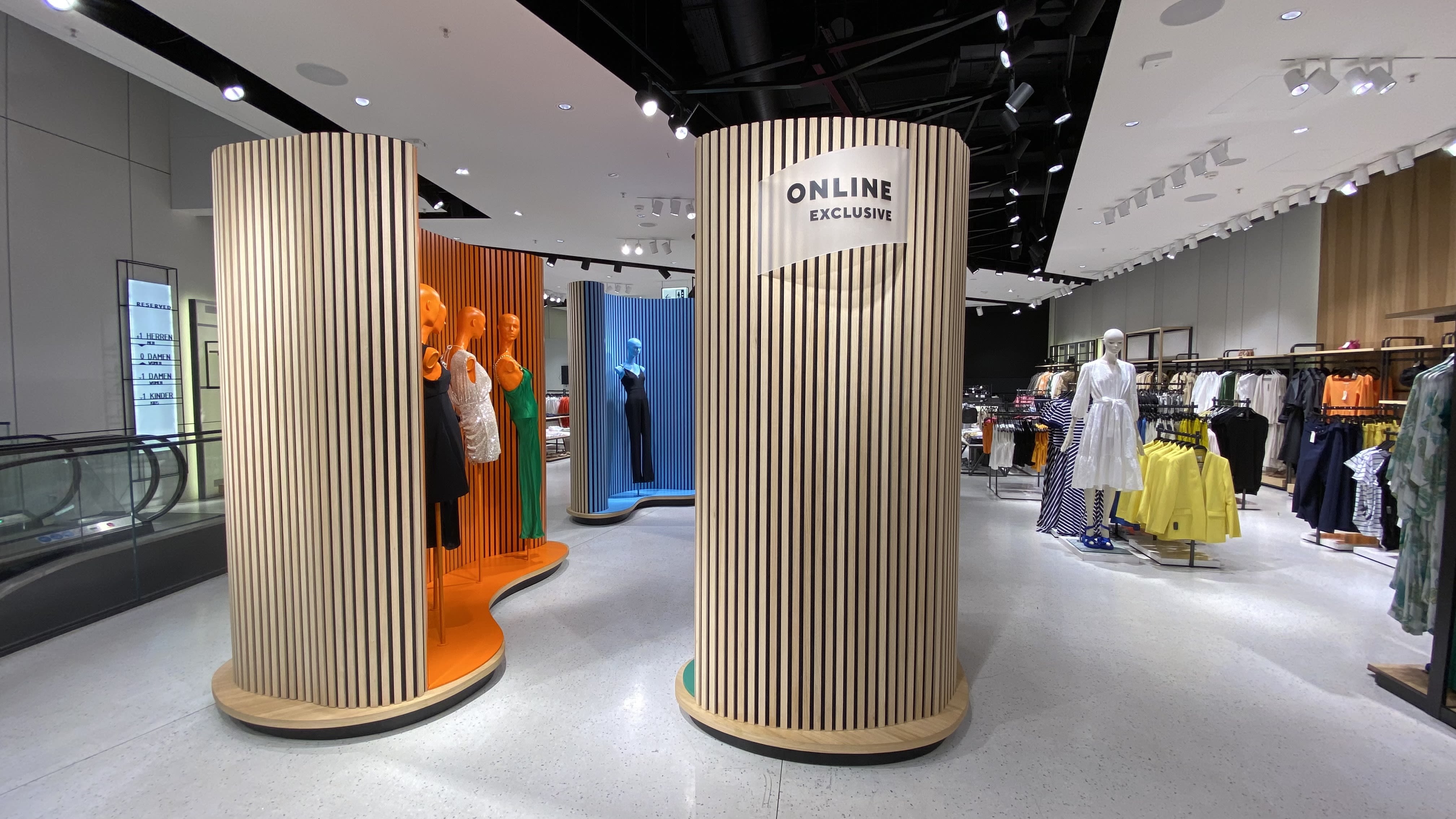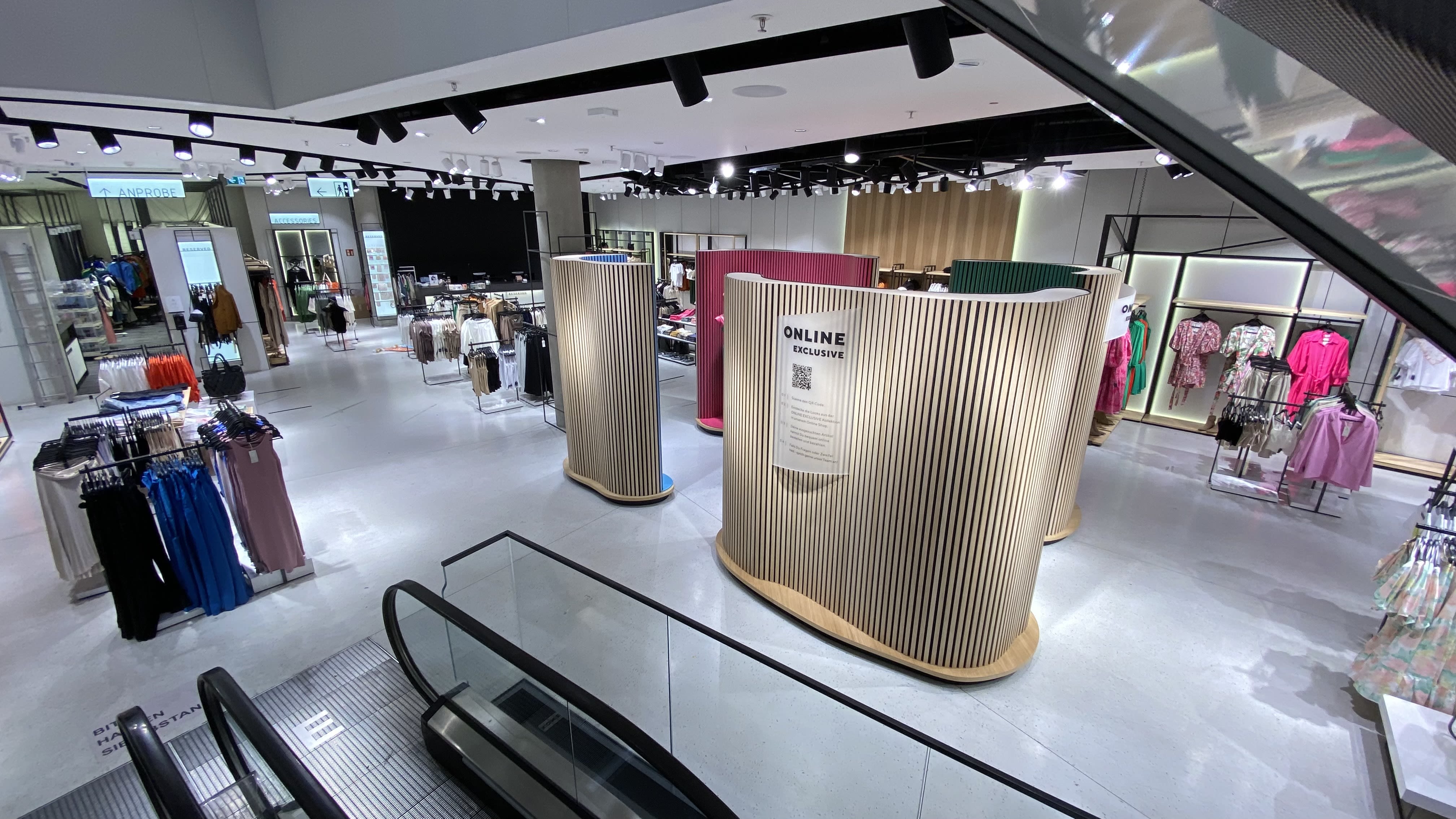 Nike
Nike operates 41 branded stores in the UK, and its products are available at multi-brand retail partners. The number of wholesale partners is being reduced as part of Nike's Consumer Direct Acceleration strategy, which focuses on direct-to-consumer sales online and from its own stores.
As part of Nike's global store concept strategy, Nike operates four concepts; House of Innovation, Rise, Live and Unite.
NikeTown London, which opened on Oxford Street in 2010, is a large-scale store, at 42,000 sq ft over four floors, and offers services such as product customisation and trial zones for football boots and running shoes.
Nike harnesses technology to engage with customers across its entire store portfolio.
Screen-wall displays aggregate content from Nike's social media feeds and provide localised content such as scores from football matches. It also employs touchscreen kiosks that allow users to find products and customise them, such as name printing on football shirts.
Some stores feature treadmills that can simulate outdoor runs, such as its NYC Soho branch, and basketball courts that use sensors to determine the best sneakers based on a customer's playing style and gait.
Staff are able to use Nike Fit technology, allowing them to use AR to accurately measure foot size and recommend shoes. The Nike app can also detect when it is being used within a store and switch to a retail mode, which provides the user with the ability to request items to be brought to fitting rooms and see what is in stock both online and in-store.
Nike is also using data to support its hyper-localisation aims. The brand understands which products are best suited to each store, based on its location and customer base, and is able to tailor its product assortment accordingly.
Cathy Sparks is responsible for Nike's direct-to-consumer business, comprising Nike's physical stores, Nike.com and Nike apps, in Europe, the Middle East and Africa.
She says bricks and mortar is key: "We are committed to reinvent it with new, immersive experiences that inspire, empower, educate and engage our consumers with the very best of Nike – locally and globally."
Nike's House of Innovation is the ultimate brand experience. The store features a sports-bra-fitting service based on machine learning and advanced algorithms; the; and a raft of Nike app services in store including buy online, reserve in store, scan to learn, scan to try and a shop-the-look feature.
The sportswear giant also has: Nike Live stores, which are its smaller-format neighbourhood destinations; Nike Rise, its medium-format stores bringing the best of Nike, sport, and a city together; or Nike Unite, its value stores that are strongly connected with the local community.
Sparks adds: "Together, these comprise our global retail concept – delivering the world's most innovative product, curated shopping journeys and connected experiences that deepen Nike's relationship with our consumers and deliver growth across our ecosystem."
When combined with Nike's digital capabilities, its 7,000 owned and partnered stores worldwide allow it to serve nearly 3 billion consumers each year, the sports giant claims. It plans to extend its bricks-and-mortar footprint in the coming years.
Sparks says Nike's playbook for the marketplace of the future is to: build relationships with consumers through its membership strategy; focus on serving them through its retail and digital evolution; and inspire their potential and create communities around the world.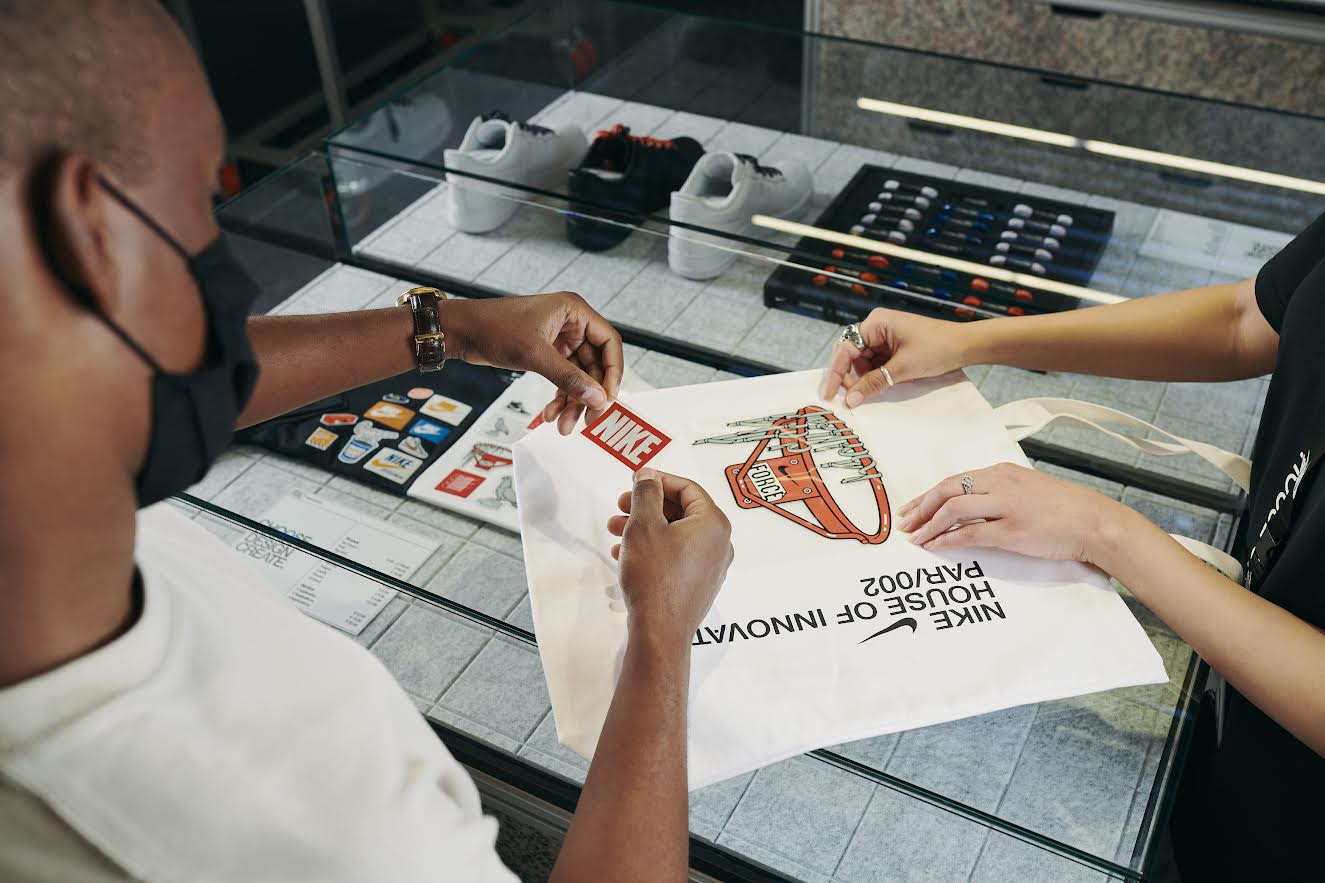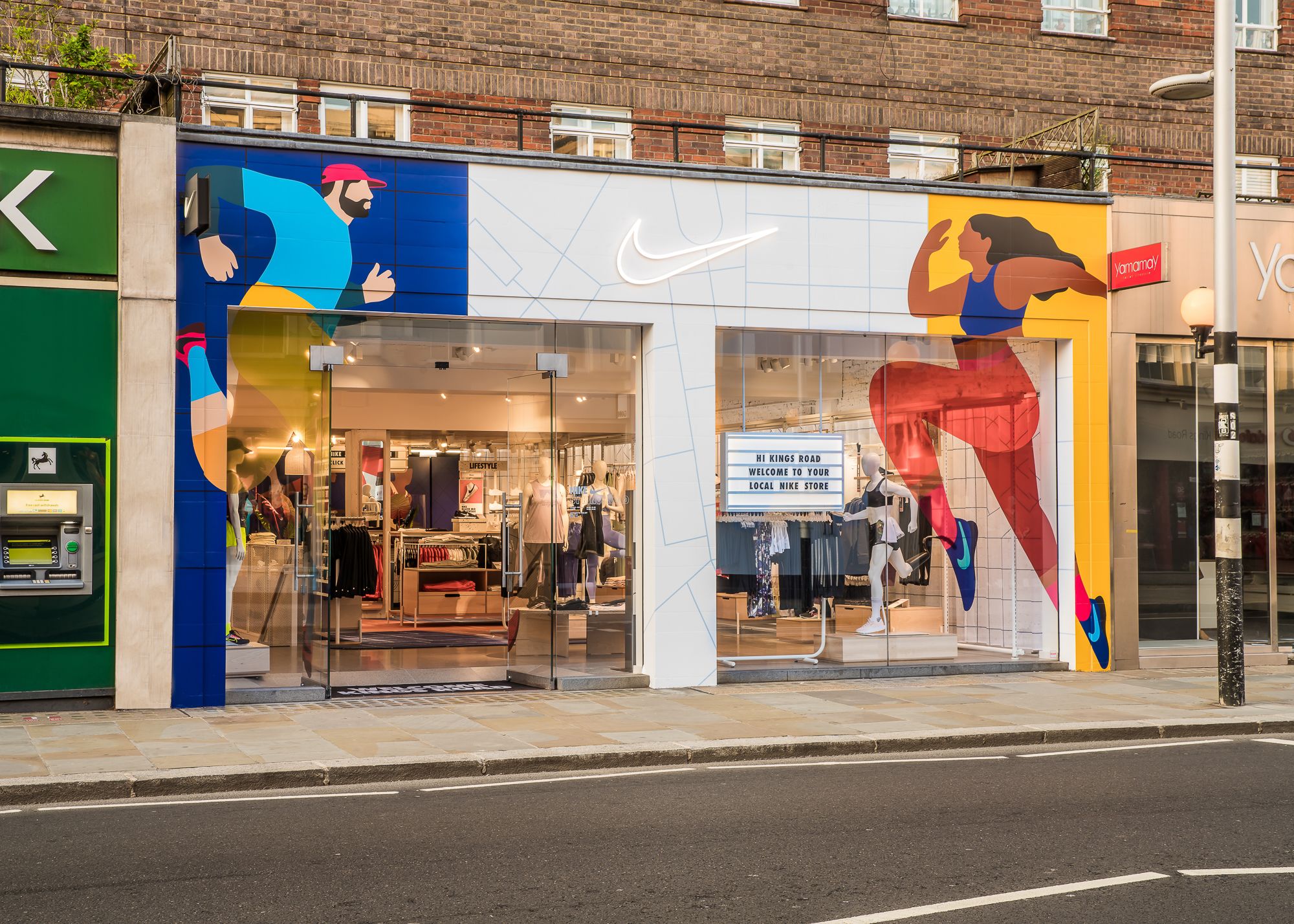 Lifvs
Swedish grocery retailer Lifvs has made headlines with its innovative proposition since launching in 2018, bringing grocery stores back to rural communities.
Open around the clock, its 20 mobile home-like stores are unstaffed and have no checkouts. Customers open the doors using the Lifvs app, which is connected to BankID, a secure national identification app operated by Sweden's banks.
Once inside, there is a wide selection of fresh, frozen and cupboard staple groceries, which customers can buy by scanning product barcodes so they are automatically charged to a pre-registered bank card.
Lifvs uses AI to process the data and determine what to restock the store with, which then happens once a week. Lifvs, which is also able to white-label its store concept for other retailers and has recently signed deals with petrol company OKQ8 and a large florist, plans to open hundreds of these mobile stores.
Co-founder Daniel Lundh says: "The [AI] system always knows what's on the shelves and tells us which products to rotate; for example, if they aren't meeting sales expectations. It's built to meet the bottom line in every aspect. That's taking away all the friction for the staff. Instead of having to manually check for empty spaces on shelves and then process an order, the system does that for us."
However, Lundh does not see unstaffed stores becoming widespread across the high street. "The human interaction between a service member and the staff trumps every technology, but that person could up their service level if they also were working with a technical platform. Helping them to help the customer. The future of a store will be a hybrid of alternative ways for customers to shop."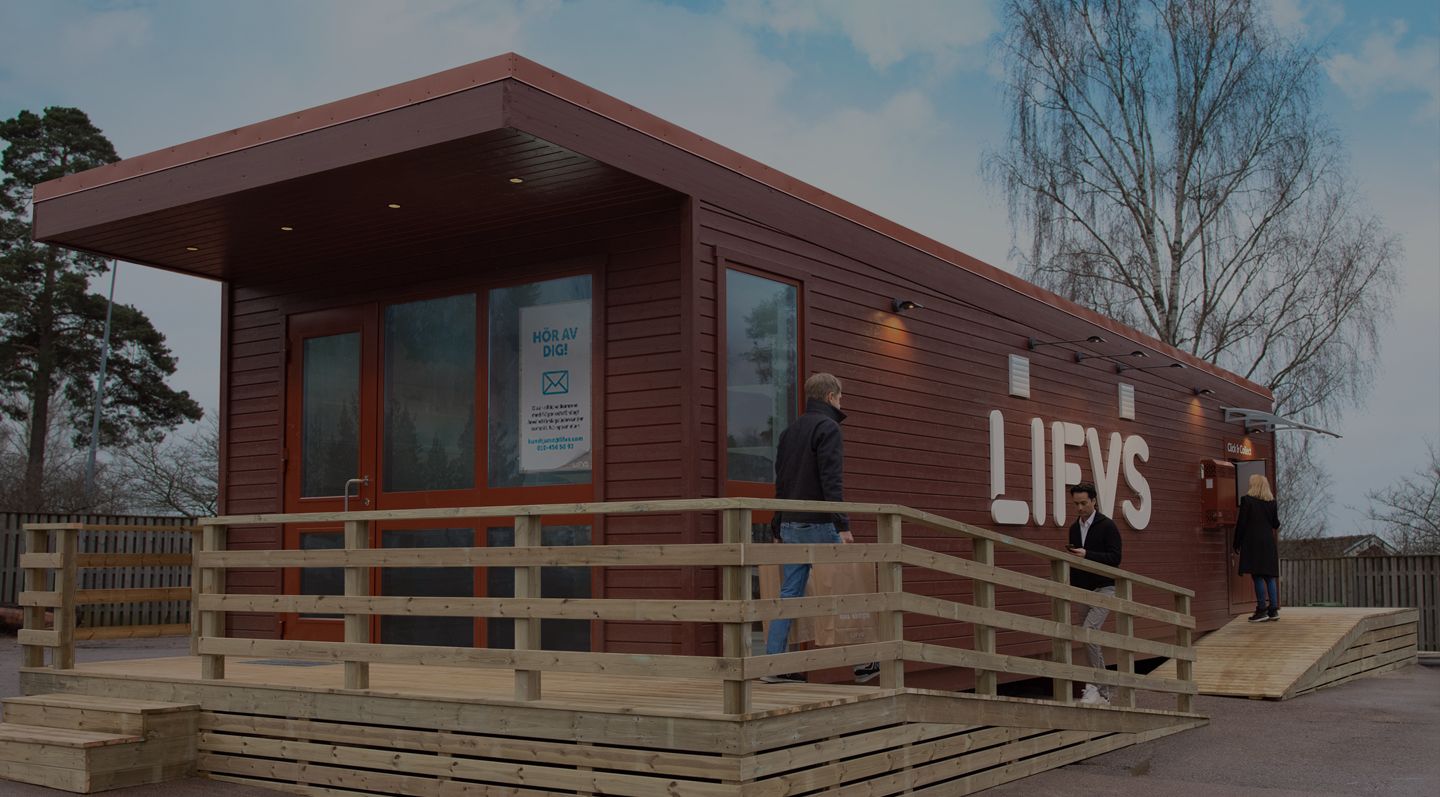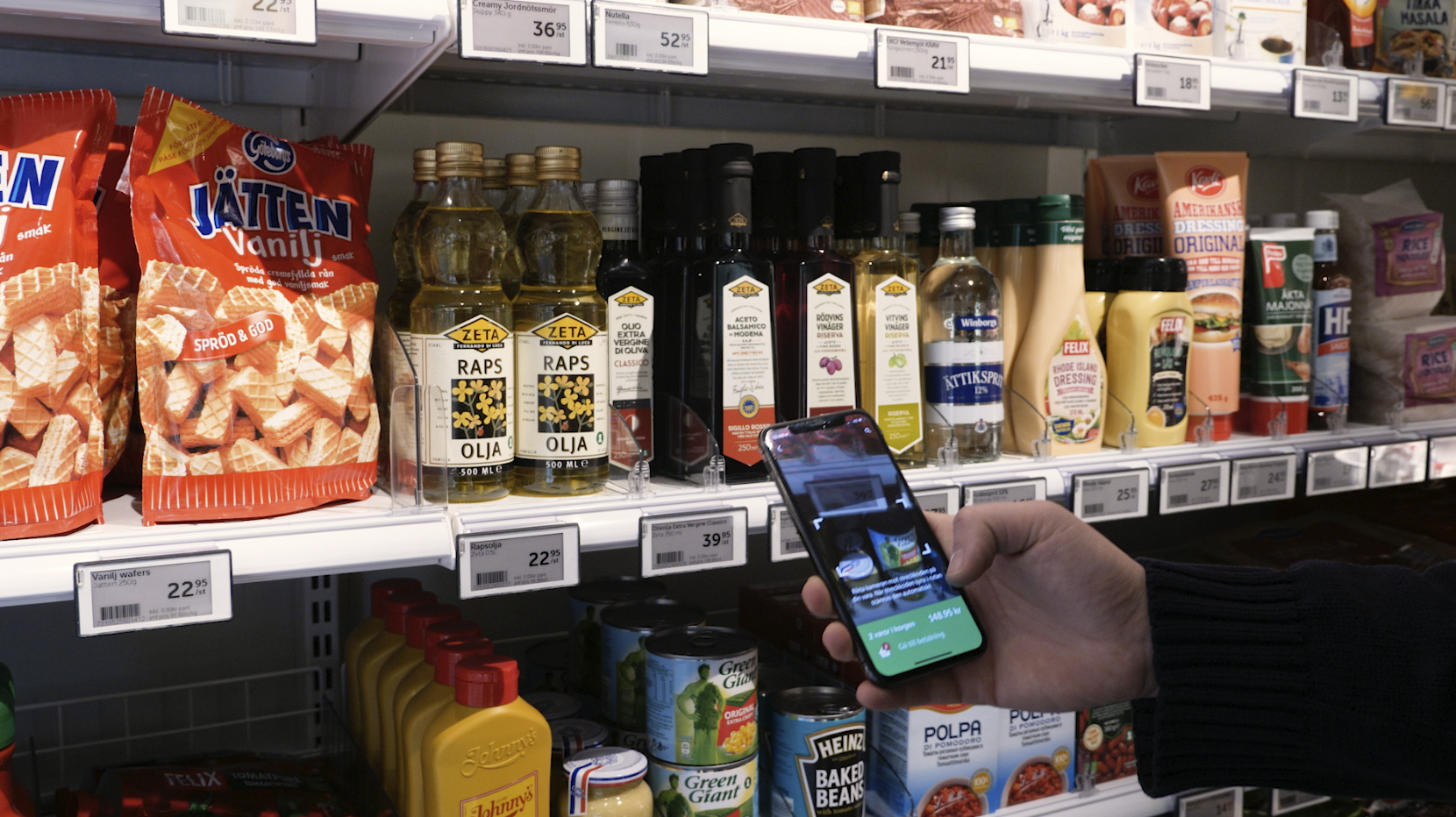 Freshippo
Alibaba-owned Freshippo, also known as Hema, is a high-tech grocery chain in China.
Leveraging Alibaba's advanced supply chain capabilities means produce can reach Chinese stores in record times.
In-store customers can either pick produce from the shelves themselves or use the Freshippo app to order in store for home delivery, with each shop doubling as a fulfilment centre. Orders are delivered within a 3km radius within 30 minutes.
Robot waiters even feature at the Robot-He Restaurant at its Shanghai location. Robots travel along a table-side runway to deliver and collect dishes. Customers book a table at the restaurant using an app, then scan a QR code on the table to order their food. The robots rely on RFID chips to find customers' seats and multiple sensors enable them to take the right route to their table. When low on power, the robots return to their charging stations. Meanwhile, a second robot travels around the restaurant to clean up.
Customers can also scan QR codes to check a food's journey from farm to shelf.
Since launching in 2016, the grocery chain has soared in popularity with Chinese consumers due to its mobile-first approach to shopping and it now has more than 200 stores.
The supermarket has experimented with different formats such as Freshippo Mini (a 10th of the usual store size at 300-500 sq m) for price-sensitive shoppers; food-to-go formats such as Freshippo Pick'n Go, which serves breakfast; Freshippo F2, which provides lunch to office workers in urban areas; and Freshippo Farmers Markets.
Freshippo Station fulfils orders for consumers living in urban areas where its supermarkets are not currently available, delivering fresh produce within a radius up to 1.5km.
There is a Freshippo shopping mall of 40,000 sq m that opened in Shenzhen in November 2021 and provides everything from retail to entertainment, dining and education. It houses 60 tenants and they are all connected via the mobile payment app, facilitating one-hour delivery within a 3km radius.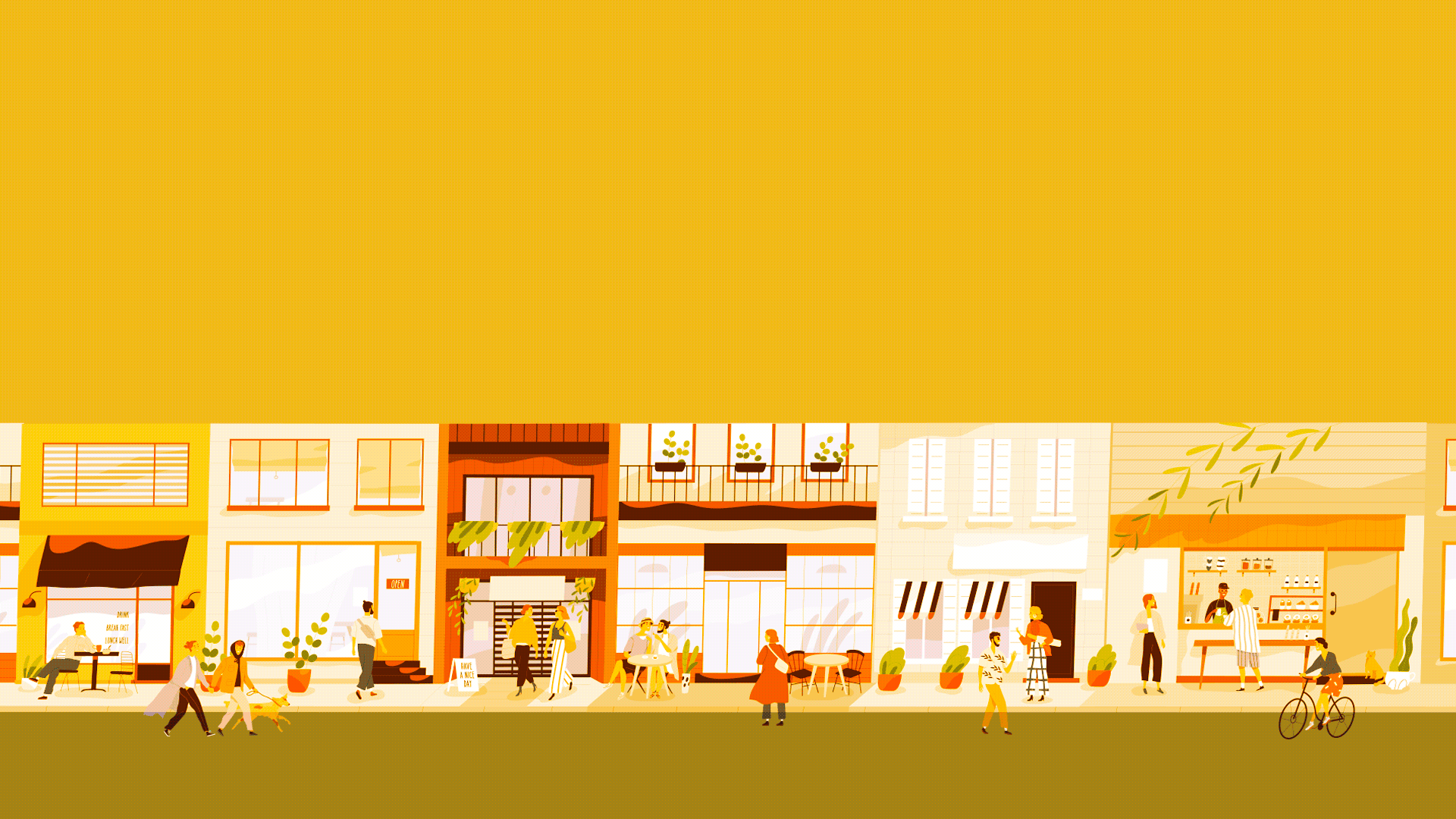 The findings from this report show the store continues to evolve and re-establish its place within the retail ecosystem, being a core focus for each of the 22 retailers we spoke to.
Below, we summarise five key takeaways.
✔ Define your story
It does not matter which end of the market you sit in, it is important to develop your brand's story and communicate to customers what differentiates your stores from the competition.
✔
Give customers additional reasons to visit
Partnerships with complementary brands and retailers, such as Greggs at Primark or Clinique at M&S, give customers multiple reasons to visit your store and discover your products.
✔
Invest in tech to elevate experience
Checkout-free stores are growing in number as are mobile-first approaches. But it is not about investing in tech for tech's sake. It all needs to be focused on who your customer is and what they need from their shopping experience.
✔
Put events at the heart of store strategy
Customers now need more reasons to visit stores than ever before, particularly in the current climate when spend is hard-won. Many retailers are creatively using their stores as event spaces to do just that, deepening the connections they have with customers and driving loyalty as a result.
✔ Create community hubs
The trend towards localism can be seen in many areas, from products to marketing to stores. Increasingly, consumers want stores tailored to their local tastes.
Partner viewpoint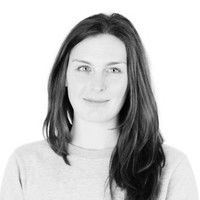 Sally Pigott, sales director UK and Ireland
With retailers having been forced to close for an extended period, it is refreshing to see the return of in-store experiences – the rise of retailtainment, if you will. Bricks-and-mortar retailers are at an advantage as they have the facility to bring people together while reconnecting is at the front of their minds. Having a physical store gives you access to customers who already share an interest in your products or services.
Customers, particularly the new generation, are impressed by experiences so just providing a great product or service is no longer enough to build loyalty. Retail activation can allow you to better reach and connect with customers, and the best activations start with knowing what your customers want and, in turn, building your community.
Retailtainment leverages retail marketing as entertainment to generate engaging activities to motivate consumers to make purchases. In a time when ecommerce is growing so fast, retailtainment is the natural evolution of an industry that is ever-changing and doubling down on your technology can ensure you have a solid foundation to build your retail marketing strategy, which is now driven more by experiences than products.
Creating in-store events is a great way to start creating the kind of customer engagement to both drive people back in-store and grow your community. They can reinforce relationships between you and your customers, reminding people why they already love your products or services and provide an excellent opportunity to introduce them to your latest offerings.
The key is knowing your customers to further connect them to your brand. A great cheat code is piggybacking on festivities and holidays as the hype is already there, just add creativity and you will have yourself an event marketing strategy outline. Retailers on Eventbrite leverage a range of events including workshops, talks, masterclasses, live performances and collaborations with other brands, to bump up footfall and target a diverse audience.
Future formats: What lies in store for physical retail, produced in association with Eventbrite