Ecommerce 2022
Lessons from the UK's
most-visited websites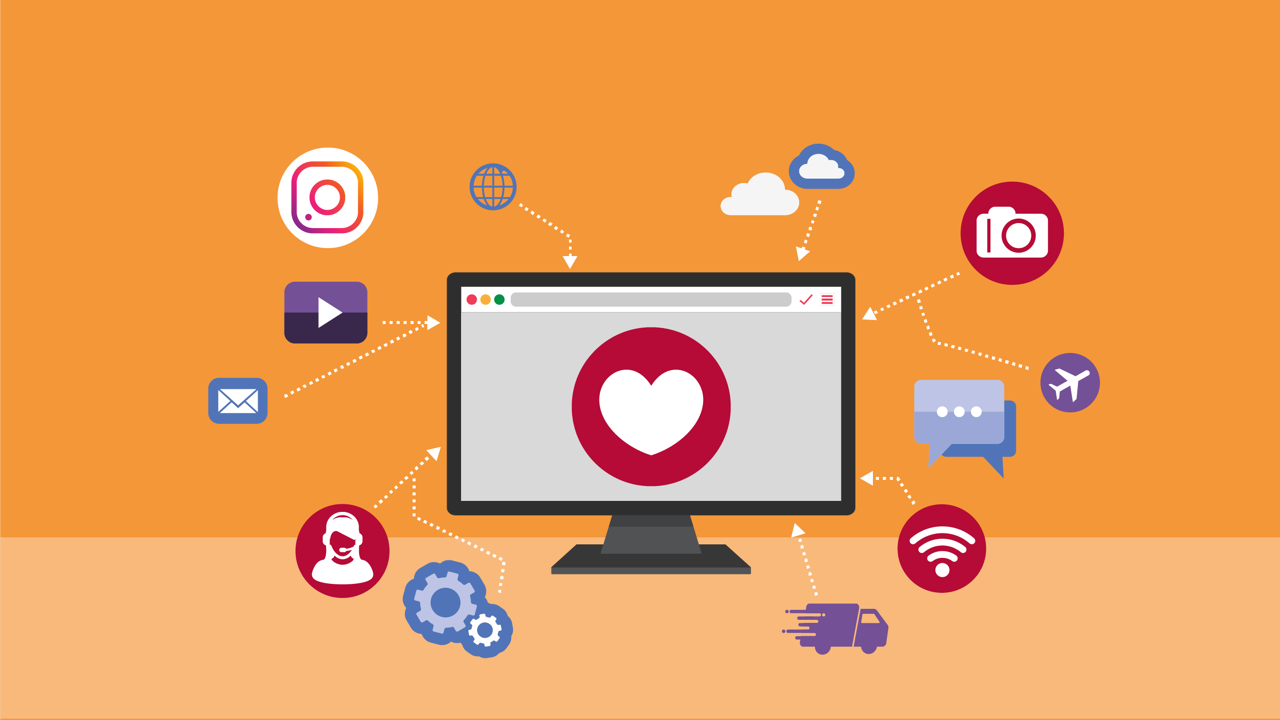 More people than ever are shopping online across more categories, in what Retail Week research director Lisa Byfield-Green describes as "the democratisation of ecommerce".
And while it is true that the total number of website visits softened between 2020 and 2021 as coronavirus social restrictions were eased and people returned to stores, the direction of travel is clear: online sales are predicted to grow by 8.9% in 2022, according to Retail Week analysis, and will account for 32% of total retail sales by the end of the year. Online sales were 27.7% of the total in 2020.
With growing demand has come growing consumer expectations of the ecommerce experience. "Our tech-savvy shoppers typically know exactly what they want and will switch seamlessly between retailers, channels and devices," says Byfield-Green. To serve this consumer group, she says retailers must take what they know about each individual customer and go beyond channel boundaries to present a joined-up, enriching and personalised experience that is both seamless and inspiring, however the customer chooses to shop.
Online sales are predicted to grow by 8.9% in 2022
As we emerge from a period that has dramatically altered the retail landscape, omnichannel is proving itself the winning model, according to Currys chief executive Alex Baldock: "It had the mother of all stress tests over the last couple of years and it came through it."
A surge in inflation – driven by higher energy, freight and wage costs – is putting huge strain on household budgets and threatens to dampen consumer spending power. Supply chains, meanwhile, remain pressured by a combination of Brexit red tape and inflation.
In this report, we use data and examples from the UK's 50 busiest websites to show how leading retailers are embracing the rapid flight to online and designing their business models to meet the digital revolution head on.
Winning strategies in this report
Retail Week has determined the five key strategies all retailers should focus on in 2022 and beyond in order to succeed in a market transformed by technology and shifting consumer attitudes.
Chapter 1: The 50 most-visited websites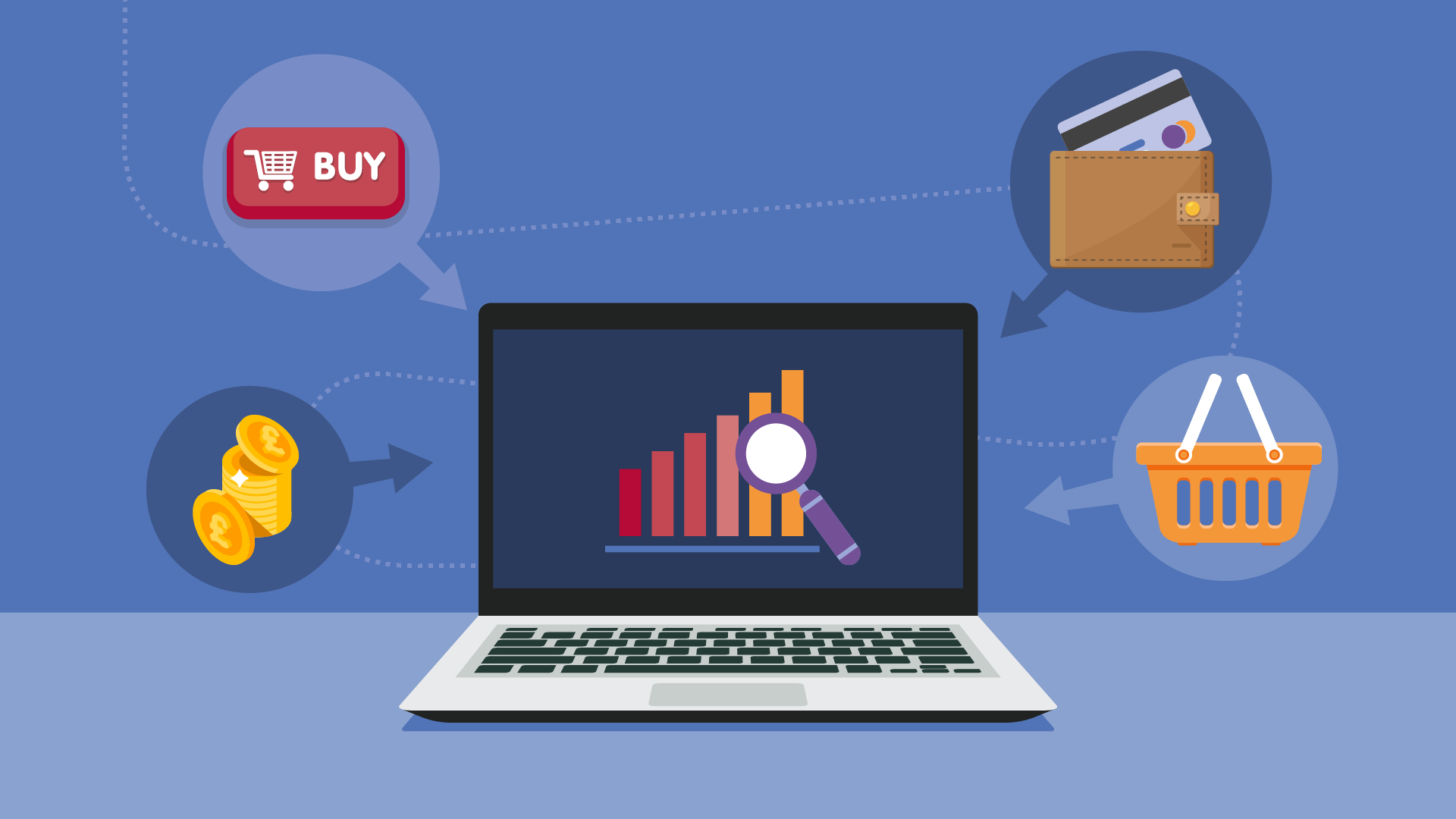 How we ranked the most-visited websites: Web traffic data from Similarweb for the top 200 retailers was used to determine the top retailer websites for 2021. The data includes desktop and mobile web traffic but does not include app traffic.

4.6 billion visits in 2021
It's no surprise to see Amazon topping the ecommerce rankings. It had more website visits in December 2021 – 413 million – than most other retailers had all year. The company's sales continue to soar – up 22% globally in 2021 – thanks in part to the success of its Amazon Prime loyalty ecosystem and reliable delivery proposition. While Amazon's web visits are far higher than other retailers, its traffic numbers fell between 2020 and 2021 – this is likely to be down to growth of app use. Despite its etail dominance, Amazon is far from ignoring the multichannel approach. Indeed, its ongoing pivot to open bricks-and-mortar stores shows that the ecommerce giant sees a future in fusing the online and offline experiences.

3.3 billion visits in 2021
With more than 3.3 billion visits in 2021, eBay is the only retailer that comes anywhere close to rivalling Amazon for website traffic. The retailer is increasingly looking to offer a one-stop-shop for sellers. It recently began the rollout of eBay fulfilment by Orange Connex – its first end-to-end fulfilment service for UK sellers with faster delivery options, improved logistics management, more streamlined processes and enhanced seller protection. eBay is also looking to exploit growing consumer interest in more sustainable living, with reused and second-hand products being one of its fastest-growing categories.

782 million visits in 2021
Argos remains a leading digital retailer, with 90% of sales occurring online. The strategy going forwards is to continue knitting together the store, website and mobile channels into a cohesive, convenient whole. While its online performance remains strong, the retailer has faced recent challenges. General merchandise sales were down 16.1% in the 16 weeks to January 8, 2022, a result owner Sainsbury's attributed to an exceptional performance the previous year, limited availability in key product areas and its focus on profitable sales, including reduced promotional activity.

459 million visits in 2021
A leader among UK fashion and homeware brands, Next's impressive online traffic is no coincidence, according to Byfield-Green: "It understands the online channel and the various ways that its customers want to shop." Next has prioritised investment in ecommerce and the IT and supply chain systems that support it in recent years, aiming to be customers' first choice for clothing and homeware through its breadth of assortment and quality of service.

447 million visits in 2021
"Tesco has first-mover advantage in online grocery and its ecommerce operation is one of the most sophisticated in retail," says Byfield-Green. It continues to remain one step ahead, viewing rapid delivery as a key battleground and recently partnering with rapid delivery firm Gorillas to offer delivery on a limited range of items in as little as 10 minutes. It also plans to open 25 urban fulfilment centres. Total visits to Tesco's website were 512 million in 2020, driven by its doubling of delivery slots to 1.6 million a week in the early stages of the pandemic. Visits fell to 447 million in 2021 as people went back to stores.

406 million visits in 2021
Growing online is a key part of Alex Baldock's transformation plan for Currys, with the business having rebranded in May 2021 – Currys PC World, Carphone Warehouse, Team Knowhow and Dixons Carphone were all renamed as Currys. The retailer has significantly boosted the number of SKUs available online in recent years, as it looks to better compete with Amazon. The strategy is paying off – pre-tax profits increased 6.6% to £48m in the six months to October 30, 2021. Digital customer service has been a key focus: at the start of the pandemic, Currys launched its ShopLive service, which connects customers digitally to shop staff.

398 million visits in 2021
Website visits rose in 2021 even as customers returned to stores, and online is a key channel for Asda under new owners Mohsin and Zuber Issa. Like rival Tesco, the grocer significantly ramped up online capacity at the start of the pandemic and is creating thousands of new roles to support its 'in-store pick' ecommerce fulfilment model. Asda also benefits from access to ecommerce innovations, including cutting-edge search functionality, from former parent company Walmart, which retains a minority stake in the business.

371 million visits in 2021
M&S was one of the Christmas trading winners with group sales up 18.5% in the 13 weeks to January 1, 2022. Online has been key to the retailer's renaissance: growth in online sales for clothing and home of 50.8% on 2019/20 has been supported by the substantial expansion of in-store fulfilment including digital click and collect and returns. The retailer has also dipped a toe in the fashion rental waters by partnering with rental platform Hirestreet and it launched livestream shopping in January 2022. Opening its mands.com website to complementary third-party home and clothing brands such as Joules, Seasalt and White Stuff has "really invigorated its assortment", says Byfield-Green.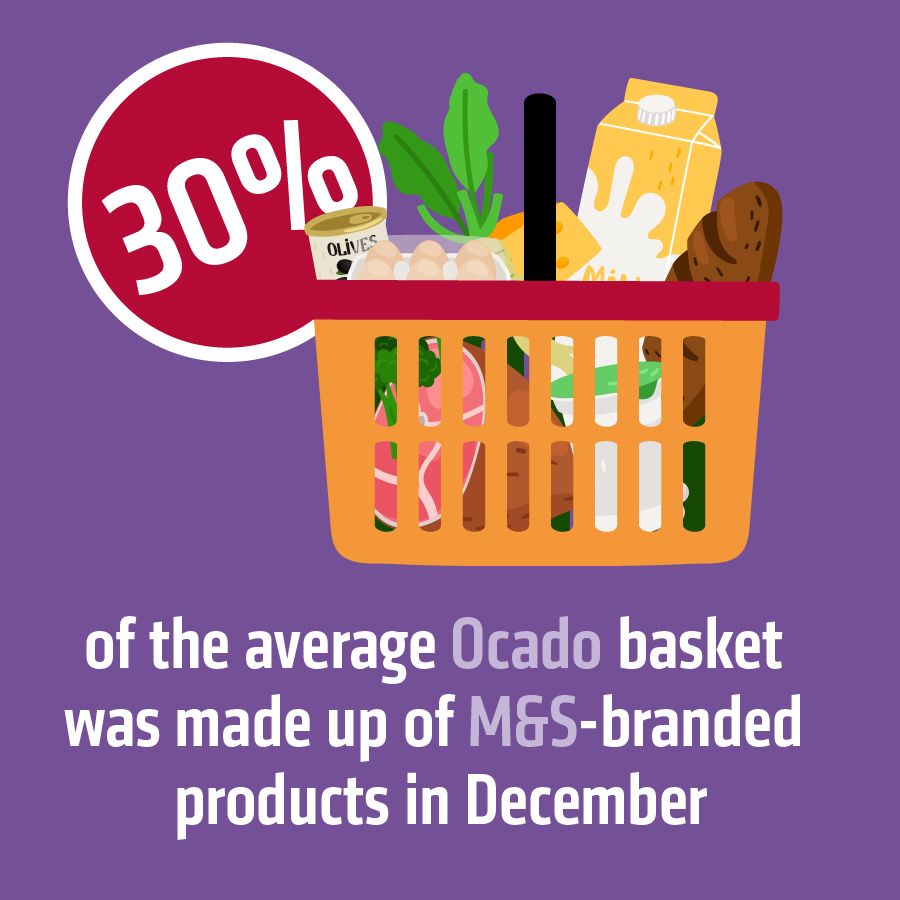 351 million visits in 2021
It has been a good few years for DIY retailer Screwfix. In January 2021, it announced it had doubled sales over five years to £2bn and it has continued to open new stores throughout the pandemic. Its strong online offer supports and drives this growth. Its Screwfix Sprint delivery service enables shoppers to get products delivered within 60 minutes, enabling tradespeople and DIYers to buy without leaving the building site. After a successful Bristol trial, the service is being rolled out to 30 cities.

306 million visits in 2021
DIY giant Kingfisher – parent company of both B&Q and Screwfix – has been in a comparatively strong position over the pandemic, with consumers turning to home enhancements and gardening to pass the time during lockdowns. Like-for-like sales at B&Q grew 28% in the three months to July 31, 2021, and 24% in the three months to October 31. Ecommerce sales surged 135% in the same period. This is down to chief executive Graham Bell's strategy of turning stores into digital hubs that process and fulfil online orders. By July, these hubs could offer 98% of the UK population next-day delivery and were fulfilling half of all online orders.
Four lessons from the UK's busiest sites
Invest in infrastructure and customer experience
Online leaders cannot afford to stand still. On an annual basis, Byfield-Green says Amazon typically invests 40% of capital expenditure on infrastructure, 30% on adding fulfilment capacity, 25% on transportation and 5% on offices and stores.
Make loyalty pay
Tying consumers into a brand through a proposition that rewards them for their loyalty – such as Amazon Prime or M&S Sparks – is central to achieving consistent growth.
Partner up
Finding the right partner can be as effective as developing your own ecommerce capabilities. M&S food products have performed strongly since it started selling via Ocado.com, representing around 30% of basket items in December 2021.
Expand the assortment
Carrying a wide range of products is key to turning site visits into sales. Next and M&S have both added third-party brands to their websites in recent years to enable them to offer expanded ranges.
Chapter 2: The new
ecommerce landscape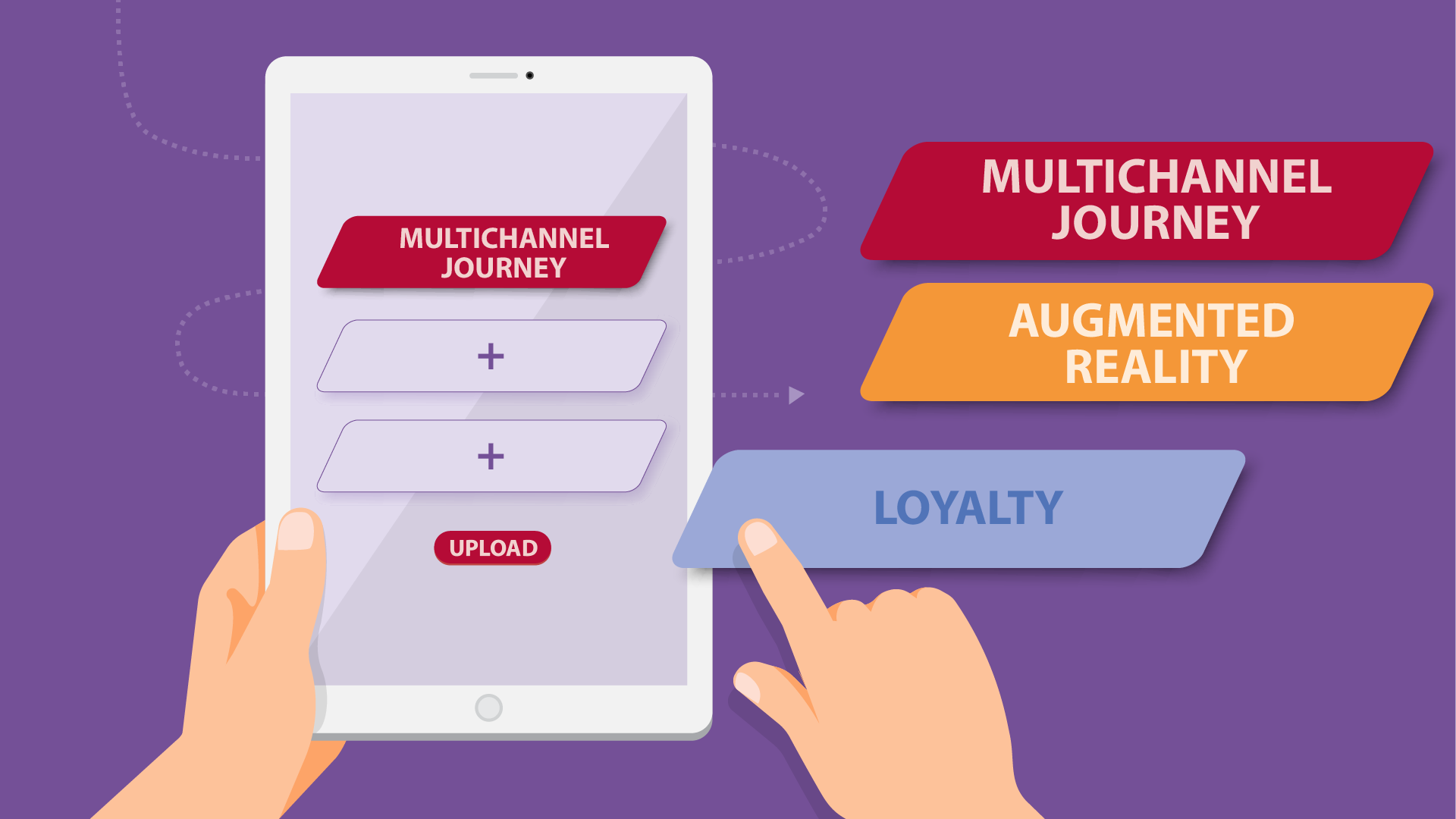 The provision of more information online is increasingly seen as a source of competitive advantage for retailers
Ownership of the infrastructure that can deliver a seamless end-to-end omnichannel experience has become a business opportunity in its own right
Retailers must ensure different software programs, platforms and technologies are connected to allow them to respond quickly to the new consumer landscape
The mass migration of shoppers to digital channels has been a double-edged sword for retailers selling online. On the one hand, demand has never been higher but, on the other, the fact that almost every retailer is investing heavily in their ecommerce capabilities means the benchmark for what constitutes a good customer experience has risen.
Retailers that fail to invest in the right places face losing out to those that do. A report by PwC in 2018 found 32% of all customers would stop doing business with a brand they loved after one bad experience.
Websites still need to meet basic consumer hygiene factors – easy navigation, a wide product range, convenient payment and great photography to name but a few – but, increasingly, retailers need to go a step beyond the basics to differentiate themselves in this new ecommerce landscape.
For example, research from payments service provider Checkout.com in 2021 found that 60% of European consumers will abandon their purchases if unable to use their preferred payment method. Retailers that fail to focus on the complete end-to-end ecommerce experience are likely to unwittingly lose customers at every step of the process.
Providing better information
Many of the retailers in the top 50 are doing just that. The provision of more information online – often presented in an innovative way – is increasingly seen as a source of competitive advantage for retailers. Virtual appointments, as pioneered by the likes of Currys and John Lewis, are one way in which retailers are responding to the challenges posed by the pandemic and putting customer service at the heart of the online offering.
AO.com, meanwhile – number 37 on our list – differentiates itself from competitors by producing its own in-house product review videos and using 3D animation to explain technologies and features.
Asda – number seven in our ranking – has introduced sophisticated search functionality to its website, benefiting from the work being undertaken at the Walmart Labs subsidiary of its former owner in the US. This includes a personalised online nutrition tool that uses custom filters to allow shoppers to remove any products outside their diet or nutritional choices from appearing in searches on the Asda site.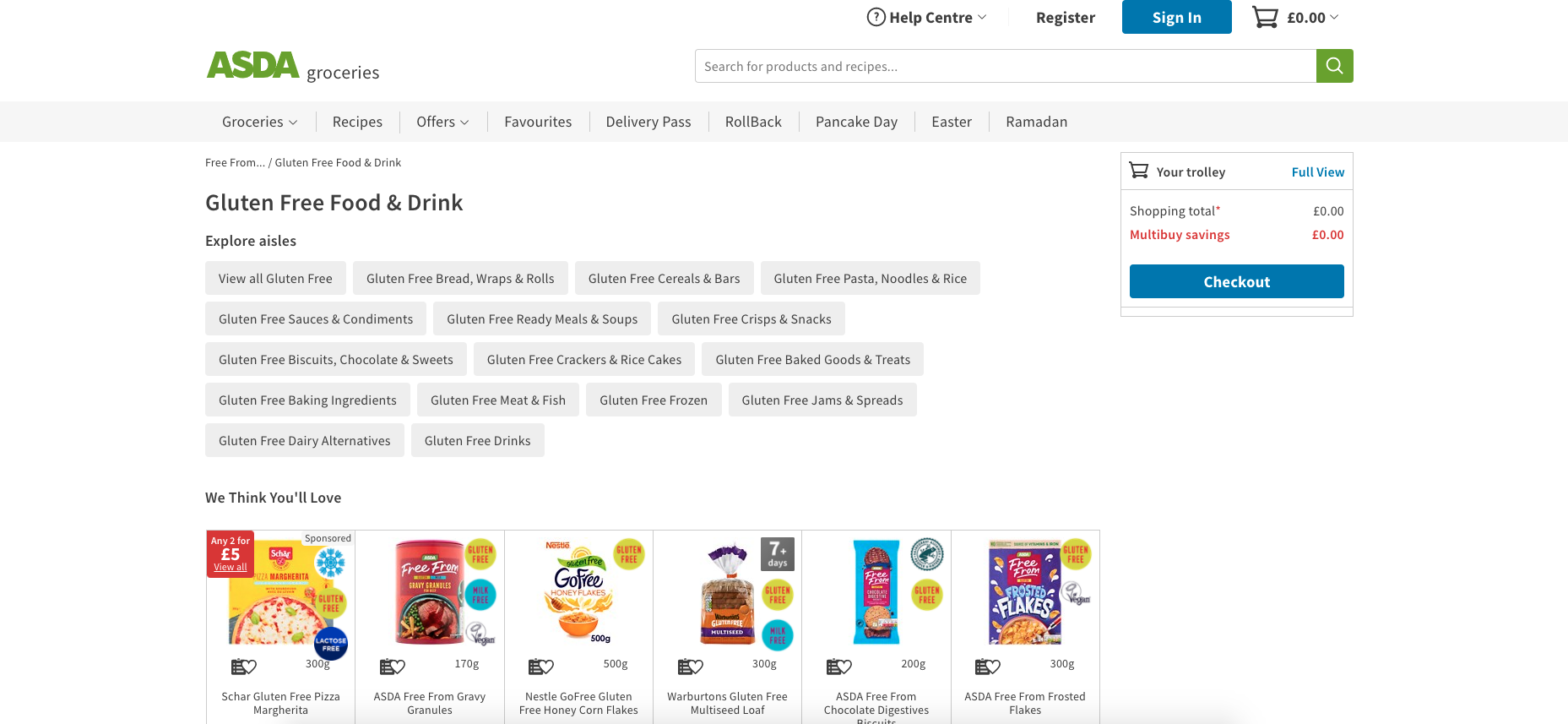 Online fashion retailers, meanwhile, are looking to bridge the gap between online and offline with innovation in augmented reality. At H&M – number 26 in our ranking – innovation lab H&M Beyond has been working with NeXR Technologies to develop a virtual fitting room whereby customers will be able to have themselves scanned and receive an exact digital image of their body. With the aid of an app, customers will then be able to 'try on' clothes using their personal avatar. The goal is to improve fit, reduce returns and optimise fulfilment.
Owning the infrastructure
Ownership of the infrastructure that can deliver a seamless end-to-end omnichannel experience is not feasible for every retailer, with the investment required out of reach for some. For others, this means infrastructure has become a new business opportunity in its own right.
Next's Total Platform, launched in 2020, gives Next (fourth in our ranking) operational control of everything from warehousing, distribution networks and call-centre services to payment systems, courier services and website systems, but leaves creative control to the brands selling on the marketplace. In September, it was announced that Gap would become the latest retailer to join the Next Total Platform, with Next owning 51% of the joint venture.
Shared infrastructure is a tactic used by others – M&S entered a joint venture with Ocado in 2019 to start selling its food online, while Morrisons (number 36 on our list) began a partnership with Amazon back in 2016.
Agility is crucial
Underpinning retailers' efforts to offer a seamless, personalised ecommerce experience is the technology that sits behind it. Agility and flexibility in back-end systems is seen as increasingly important in meeting consumer expectations. APIs are a crucial part of this. They are a type of software that allows applications to share data and communicate, and designing systems in an API-preferred or API-first way means this communication and agility are prioritised. John Lewis – 11 on our ranking – revealed in late 2020 that it had undertaken a significant replatforming of JohnLewis.com, including upgrading its basket and checkout functions. The retailer has moved from a legacy ecommerce-based platform onto a flexible, API-first, microservices-led cloud service, which John Lewis says allows it to heavily personalise customer journeys across channels.
Experts such as API transformation company Jitterbit are increasingly talking about the need for hyperautomation-as-a-service, which involves the integration of the tens or even hundreds of different software programs, platforms and technologies retailers rely on to deliver their products, solutions and services to customers.
The investment needed for agility initiatives can be hard to come by and one way to make savings and generate the cash required is to redesign operating models and internal services such as finance, procurement, marketing and customer-service centres.
Mike Withey, corporate senior vice-president for retail at the business process management firm WNS, says: "Carving out and selling those operations to an expert third-party outsource provider, or just creating a new outsourced service arrangement, has created cash and a better-managed service in one hit."
By ensuring every facet of their business is connected, retailers can develop and deploy new solutions, services and products rapidly with low or even no need for code, ensuring the right information is available at the right place at the right time for the right person.
Certain areas of the business require more agility than others. Payments, for example, can make or break brands in new markets – but many retailers and brands still use legacy providers that can hold them back. For retailers finding the concept of introducing agility overwhelming, it may help to prioritise the areas where it really matters and tackle those first.
Chapter 3: One-step-ahead logistics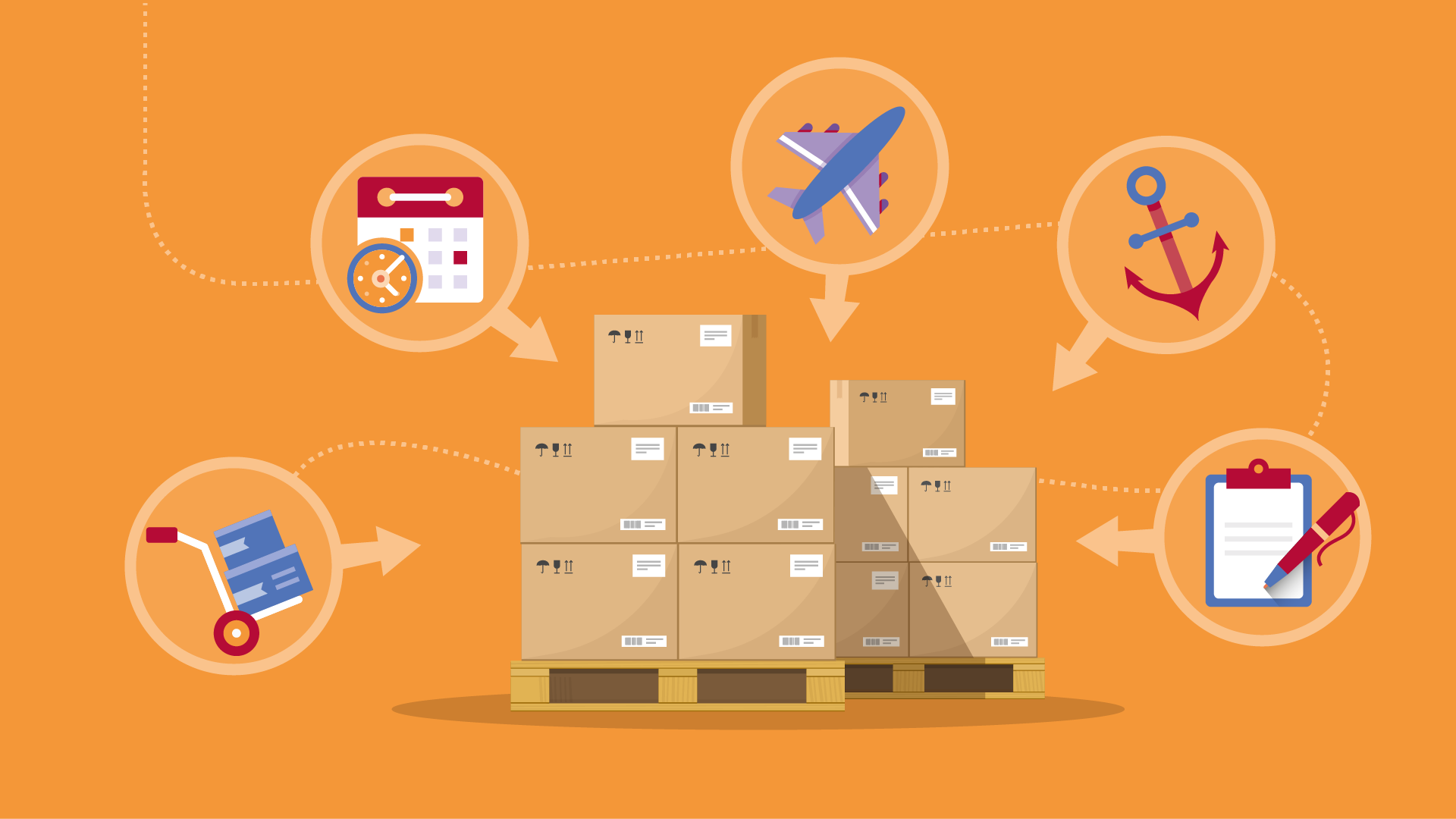 Last-mile services have stepped up a gear as retailers seek to deliver new levels of convenience
Retailers are looking to automate the collection and returns process to cut down waiting times
Logistics networks are responding to growing consumer demand for rental purchases and second-hand goods
Innovation has been taking place from the warehouse to the doorstep.
Ocado (number 48), for instance, recently unveiled a range of changes to its Ocado Smart Platform (OSP). They include what chief executive Tim Steiner claims to be the "lightest and most efficient" grocery fulfilment robot in the world; new AI technology that further automates the physical packing of picked orders and preparing them for delivery; and a number of new robotic picking arms.
It also announced Ocado Orbit, the world's first virtual distribution centre. The technology enables smaller fulfilment centres to offer a large range, short lead times and value at the same time. It does this by enabling the smaller warehouses to use the same virtual distribution centre. Each small warehouse acts as a supply hub for a range of the stock, but all have access to the combined range. The investment hit Ocado's bottom line: in February 2022, it posted a fall in full-year earnings, with a group EBITDA of £61m versus £73.1m in the previous year. The business expects revenue to return to growth in 2022.
Other developments in logistics are more prosaic in nature but no less significant. Last-mile services, in particular, have stepped up a gear as retailers look to deliver new levels of convenience. In October, Tesco (number five on our ranking) launched a pilot with rapid-delivery company Gorillas to offer Tesco customers the chance to get their favourite products in just 10 minutes. The partnership saw Gorillas set up micro-fulfilment sites at five large Tesco stores where they pick, pack and deliver a selection of around 2,000 products to customers.
Hyper-convenience
Non-food retailers are also prioritising speed of service. Boots, which ranks 14th, launched a trial partnership with Deliveroo in August to offer delivery in as little as 20 minutes on a range of more than 400 health and beauty products. The range has since been expanded to cover more than 700 lines including healthcare, baby, toiletries, cosmetics, fragrance and gifts, with Boots reporting that customers are topping up their orders with snacks like Kinder Bueno. Boots ecommerce director Paula Bobbett says the pandemic has brought about "a real rise in the need for immediacy and convenience".
She adds: "I personally think there's a really big opportunity in this space. Boots has a huge geographic coverage and, because of that, if we choose to scale [the service] there would be a huge number of customers who would fall within the catchment of those areas."
Screwfix, number nine, is another retailer investing in what chief executive John Mewett describes as a "hyper-convenience proposition". Its Screwfix Sprint service offers delivery of orders within an hour across 35 UK towns and cities. "For tradespeople, time is money, so there are real savings to be made if they can avoid leaving site halfway through a job to collect a part, tool or other essential item that they may have forgotten or run out of," says Mewett. Screwfix says its average delivery time for Sprint is around 45 minutes, with a fastest time recorded to date of five minutes, 17 seconds.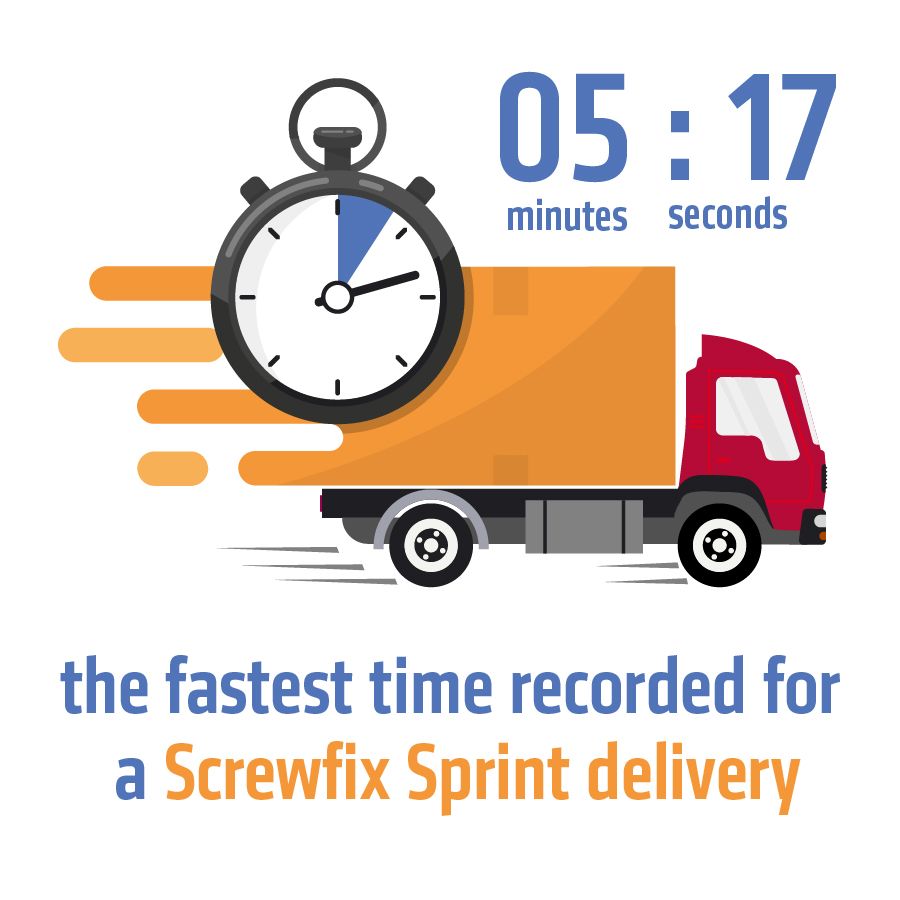 In-store journeys
Alongside speed, convenience is another key focus for retailers fulfilling ecommerce orders. Last summer, M&S (number eight) began the rollout of an easier and more efficient in-store journey for customers. The rollout includes a new self-service digital click-and-collect and returns facility, alongside the launch of a new mobile-friendly paperless returns process that allows customers to easily select their preferred return route for items purchased on the mands.com platform. M&S says the self-service returns process has been so popular that it has expanded its rollout plan to 110 stores by April from an initial target of 78. Average click-and-collect waiting times are down to less than a minute. Instead of waiting to queue at a desk, customers process their return using a digital screen. Once they're done, customers drop their item in the returns tray.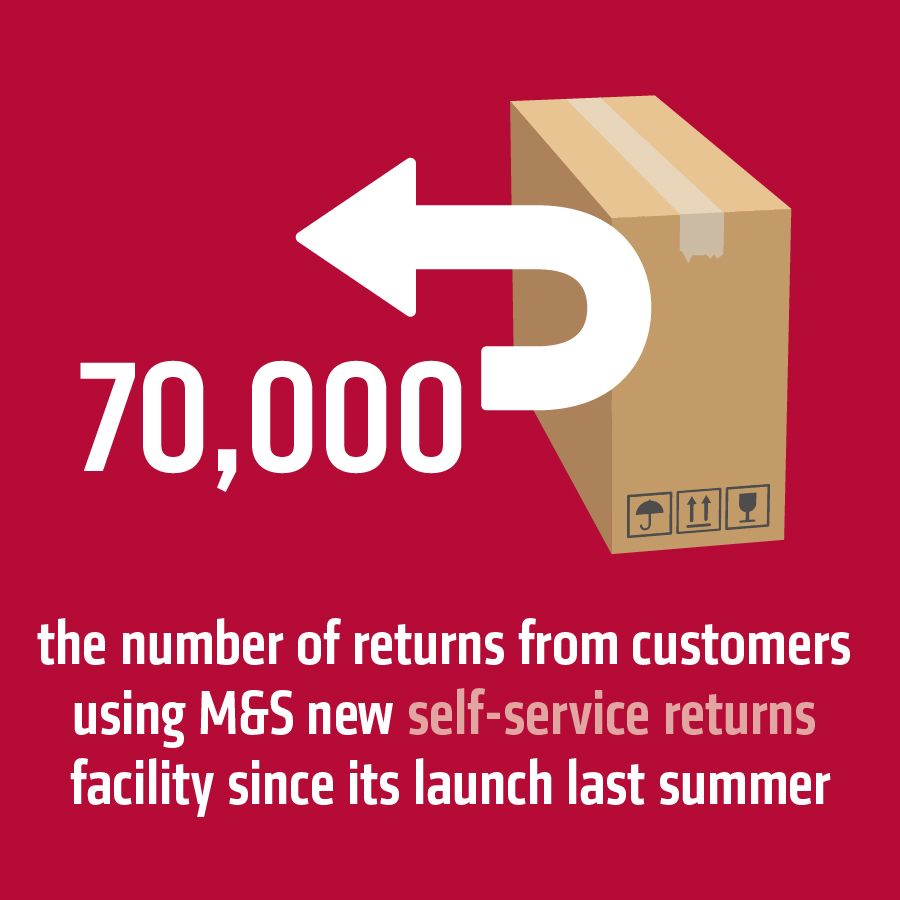 New operational models
Logistics networks are also responding to growing consumer demand for rental purchases and second-hand goods. At eBay, which ranks second on our list, UK general manager Murray Lambell says demand for reused and second-hand products is "enormous", with sales of 'pre-loved' goods increasing by more than 400% since 2018. eBay is addressing consumer concerns around the provenance and quality of second-hand goods by launching an Authenticity Guarantee. Beginning with high-end sneakers and recently extended to include luxury watches, the service sees goods subject to a special vetting process whereby teams of experts inspect the products before they are sold.
Retailers are also looking to gain a slice of the growing rental market. Last year, John Lewis expanded its furniture rental trial with Fat Llama, which includes products such as desks, office chairs, sofa-beds and dining tables. Customers can rent John Lewis furniture for up to 12 months at a time, with the option to purchase the product with payments already made deducted from the price.
By using Fat Llama's software, John Lewis has avoided having to build its own rental platform within its existing sales channel. Fat Llama handles the entire end-to-end customer journey, from landing page through to checkout, with available furniture paired to the customer's geographical location. John Lewis then delivers the order to the customer's home.
John Lewis Partnership futurologist John Vary says the service reflects a shift in consumer behaviour towards usership rather than ownership: "The pandemic has turbo-charged this with an almost back-to-the-future move towards sharing, reusing or trading within communities or groups – renting a dress or sofa is the modern-day equivalent of borrowing sugar from next door."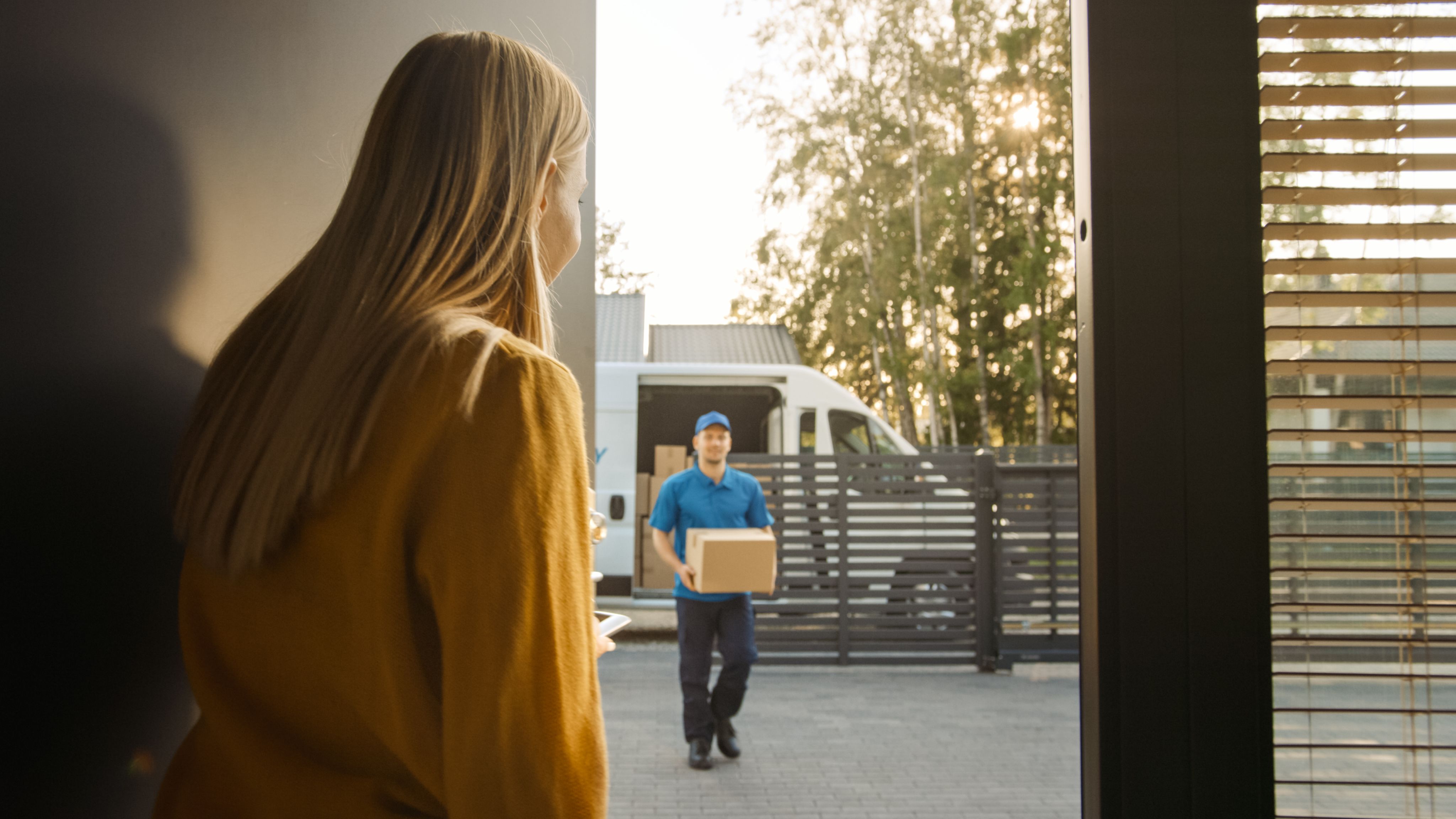 Chapter 4: The evolving role of data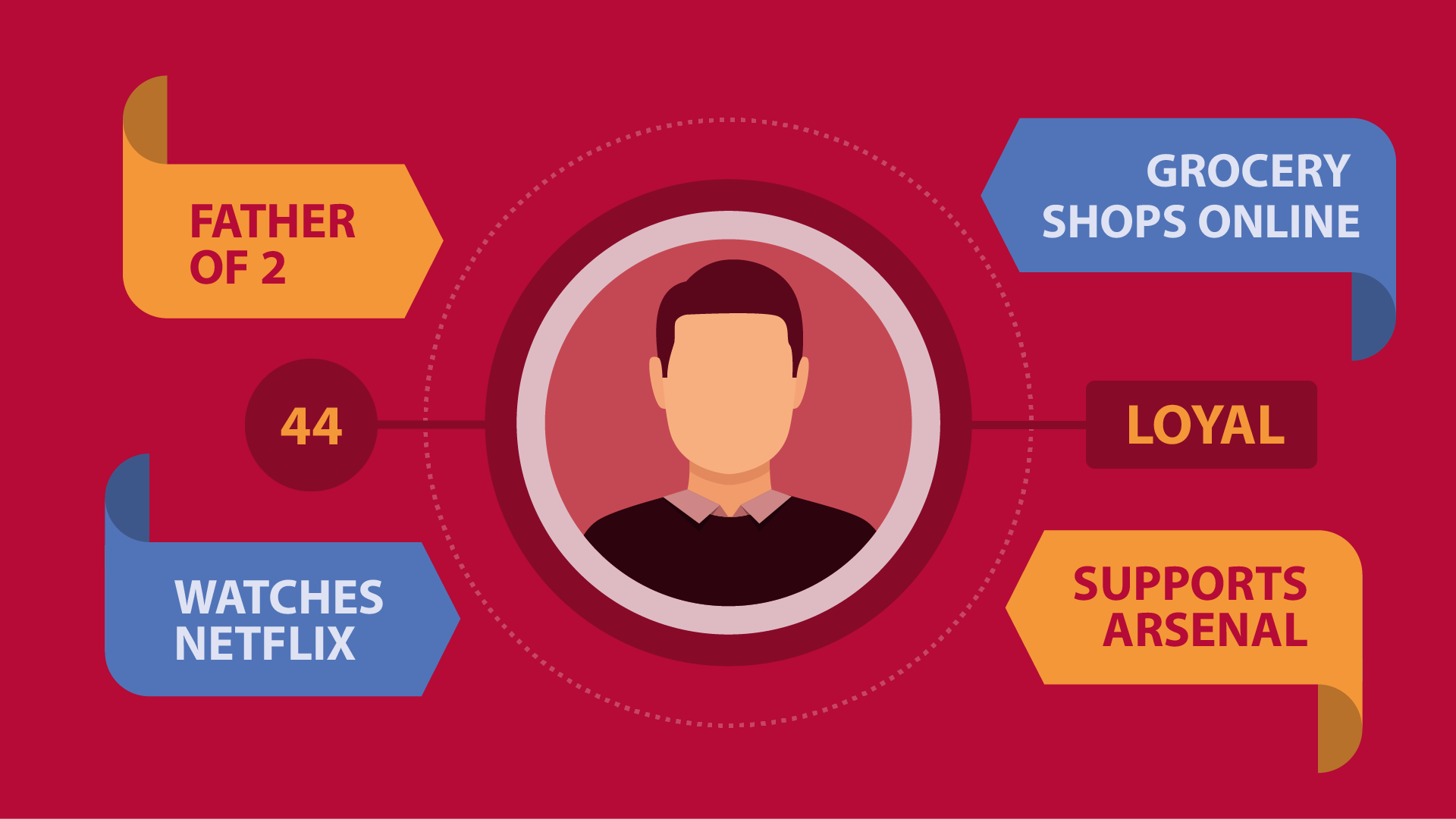 Retailers must work to remove data silos to ensure they have a 360-degree view of the customer
Personalisation is becoming a must-have for brands looking to improve the customer experience both online and offline
Retailers are increasingly linking customer insight to improved loyalty and rewards
To deliver an exceptional customer experience, brands must connect with customers on their preferred channel and deliver messaging that is both relevant and timely – this can only be achieved through the effective use of customer data.
For an example of the kind of experience that can be delivered when customer data is used effectively, look no further than Amazon. Later this year, the retailer plans to launch a tech-driven clothing store in Southern California – a first for the company. Amazon plans to show only one sample of each item on the shopfloor, allowing it to stock twice the selection of a normal store. To buy or try on an item, shoppers can scan a QR code using the Amazon app, which will produce real-time recommendations for shoppers throughout their visit as they scan items. Consumers will also have the option of sharing information around their size and style preferences to receive more detailed suggestions from Amazon.
This kind of revolutionary hyper-personalisation is only possible if retailers collect data, analyse it and then take effective actions off the back of it. Simply collecting large amounts of customer data in itself is not sufficient.
Data silos
Where retailers often fall down is in failing to get rid of data silos, meaning they lack a 360-degree view of the customer, according to the unPredictions 2022 report from marketing software company Emarsys. They may capture transaction data and marketing data, but if the two data sets are not connected, there is no chance of creating a unified customer profile. The same applies to back-office and front-office data. When data is properly connected all channels are able to work in harmony to create a coherent, omnichannel brand experience.
Brands need to tackle this, with personalisation becoming a 'must-have' for retailers wanting to compete in ecommerce, says Byfield-Green: "Brands and retailers must leverage high-quality data from their customers to generate actionable insight that can optimise and improve the customer experience, whether they are shopping in a physical or online environment."
The Very Group – number 21 on our ranking – claimed to be the first in the sector to launch a fully personalised website homepage back in 2015 and has continued to invest heavily in personalisation, from improving marketing email and off-site advertising relevance to deeper personalisation of homepage content, on-site sort orders, top navigation menus and product recommendations. It has also trialled real-time and customer-specific offers to build more meaningful customer relationships.
In the grocery sector, Tesco is looking to make the huge amount of data it collects from its 20 million Clubcard customers work harder for the business as well as third parties. The combination of Clubcard, 7 million regular Tesco app users and the analytical expertise of Tesco-owned analytics firm dunnhumby gives the retailer the ability to manage vast amounts of data, gain unique insights and respond quickly to customer needs.
Going forwards, Tesco plans to use this competitive advantage to provide a much richer customer experience, personalising the offer to a much greater degree, including the way in which shoppers earn and use the rewards they accumulate, and responding to their changing needs in real time.
It also plans to use its data to help partners improve their own performance. In November, Tesco launched 'Tesco Media and Insight, powered by dunnhumby', a new platform to help suppliers and agencies engage more effectively with customers and understand their evolving needs. Tesco chief customer officer Alessandra Bellini says the platform "will bring together the wealth of customer knowledge we have, with the insights from dunnhumby, and use it in a way that helps our brands to be more efficient and targeted and ultimately to serve our customers better".
For some, data has become a revenue stream. WNS's Withey says retailers across Europe are embracing retail media as a data-driven, profitable revenue stream. He adds that programmatic advertising is growing particularly fast in retail media using customer data, technology and analytics in real time, via online auctions, to put the right ad in front of the right customer at the right time.
The technology allows retailers to see, for example, that of the 50,000 people currently online, 7,000 buy dog food. Dog food brands can then bid for a real-time ad slot targeted at the shoppers it wants. Withey says: "Programmatic advertising is a win-win for both retailers and brands. The former gets revenue from media spend and an increase in basket size, while the latter gets improved ROI from the media spend and the ability to target consumers directly."
Improving loyalty
The past 12 months have seen a concerted effort by leading retailers to link customer insight with improved loyalty and rewards. In September, 12th-ranked Sainsbury's launched My Nectar Prices, which allows Nectar app customers to access lower prices on their favourite products. Customers can get lower prices on a selection of around 10 key products picked just for them. Sainsbury's uses data to decide which products to put in each customer's My Nectar Prices and the list is updated regularly to make sure it is tailored to the tastes of the individual customer. Sainsbury's chief marketing officer Mark Given says the innovation is "a really exciting step in our plans to personalise loyalty and really reward customers with consistently great value".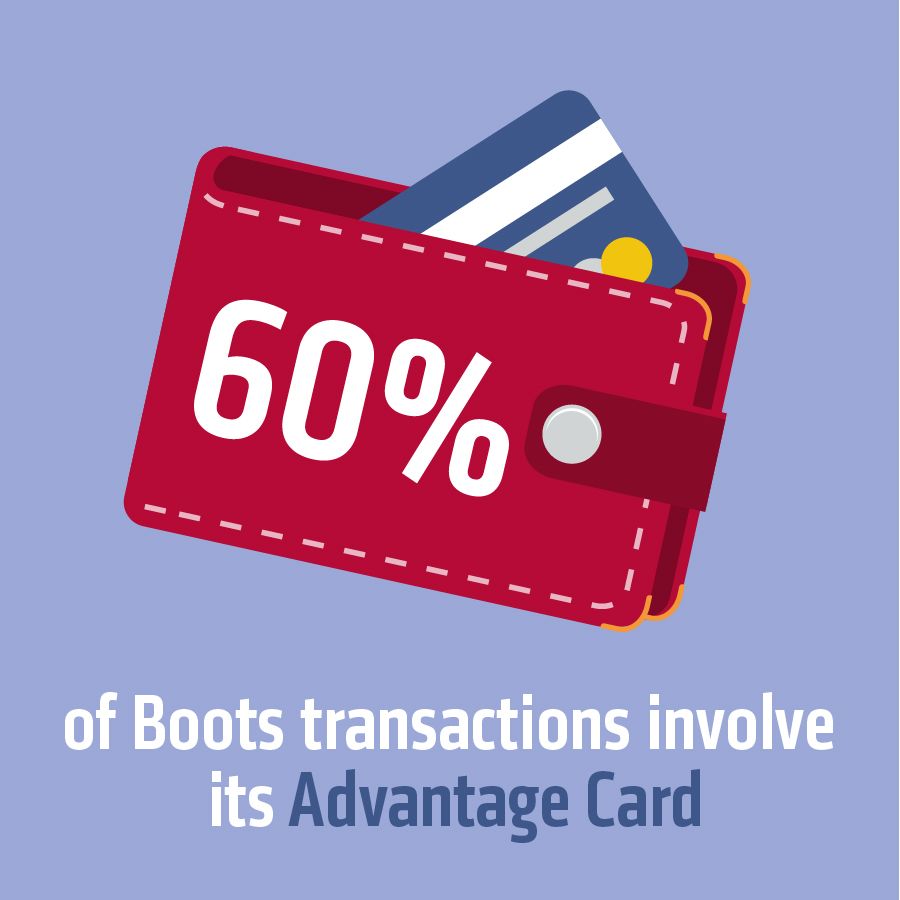 Currys launched a new customer loyalty scheme in October 2021 as part of its goal to support customer retention, engagement and connection. Currys Perks will offer members relevant offers and deals, monthly surprises and partner benefits, starting with a free three-month Apple TV subscription.
Currys chief operating officer Mark Allsop explains that currently one-third of the retailer's revenue comes from customers who have signed up to its existing direct marketing platforms, adding: "The creation of Currys Perks presents us with a huge opportunity to grow our database in a meaningful way and create customers for life."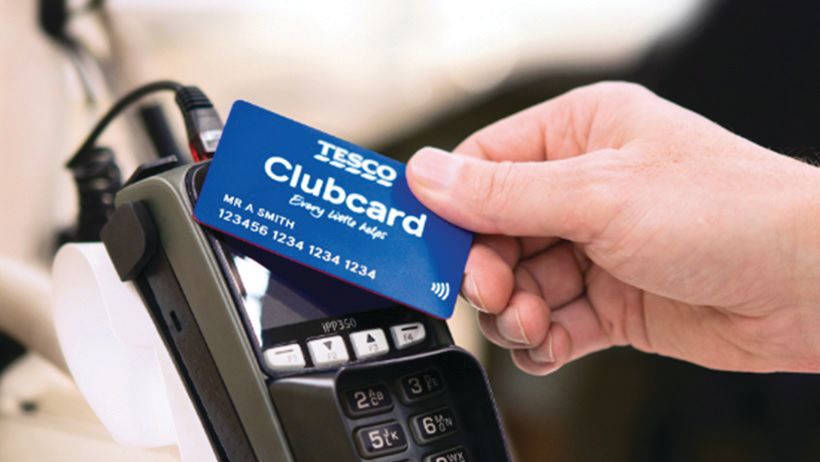 Chapter 5: Social, comms and marketing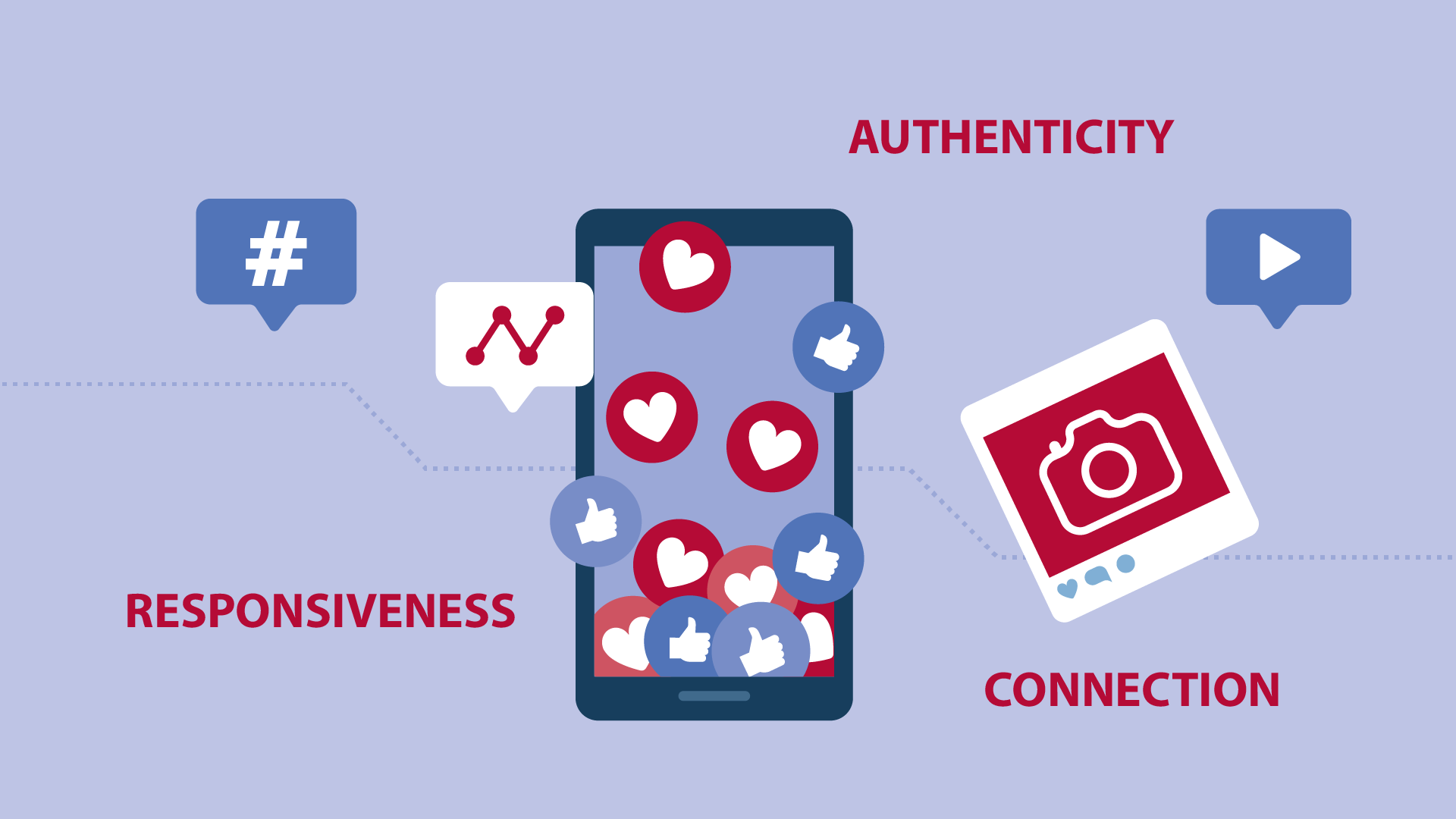 Facebook remains many retailers' key advertising channel and TikTok is on the rise
Social media users do not want the hard sell from brands, but it still has use as a sales channel
Do not neglect more traditional forms of communication such as email
Social media's grip on consumers' attention has never been more vice-like and it is no surprise that retailers are ploughing marketing spend into the channel.
A Retail Week survey in October 2021 of 59 CEOs from businesses including Gymshark, Waterstones and Currys found that Facebook is the most popular marketing channel, with 87% of retailers placing spend on the platform and 75% putting it in their top five channels. Instagram came second with 85% spending on the channel, while 71% spent on YouTube and 55% on TikTok.
Significantly, many CEOs identified TikTok as the marketing channel that showed the most promise.
The social media platform has built up a community of around 100 million monthly active users in Europe in just five years.
Avoid the hard sell
Retailers that have successfully used TikTok in their own marketing have understood that users do not currently want to be presented with a sales pitch when they visit the platform. M&S scored a recent TikTok success with the release of a Christmas song from its staff in Romford, with profits donated to Shelter and Together for Short Lives. The Romford team had already built up a devout following on the platform with amusing videos that kept customers up to date about new products, services and community activities through the medium of singing and dancing. M&S has 139,000 followers and 2.4 million likes, while the Romford branch has 68,000 followers and 2 million likes.
Alert retailers can take advantage of trends that originate on social channels and spread rapidly into the public consciousness. Responding to a viral #fetapasta trend that caused a spike in feta cheese sales in March last year, Asda introduced a special Baked Feta Pasta bundle for people wanting to recreate the dish at home.
Social media is also proving increasingly important to the success of more strategic cross-channel marketing campaigns. John Lewis brought its 2021 Christmas advert to life in its 10 Christmas Emporiums by enabling shoppers to get up close to protagonist Skye's spaceship and create and share an interactive gif on social media. Two Snapchat lenses were available on the day of launch: a selfie lens, which allowed users to become a space-traveller like Skye, and an outward-facing lens that let people play with Skye's spaceship in their very own world.
Boots, meanwhile, created a one-hour magazine-style TV show, the Boots Bags of Joy Christmas Showcase, hosted by Davina McCall and broadcast on YouTube to showcase its Christmas gift range.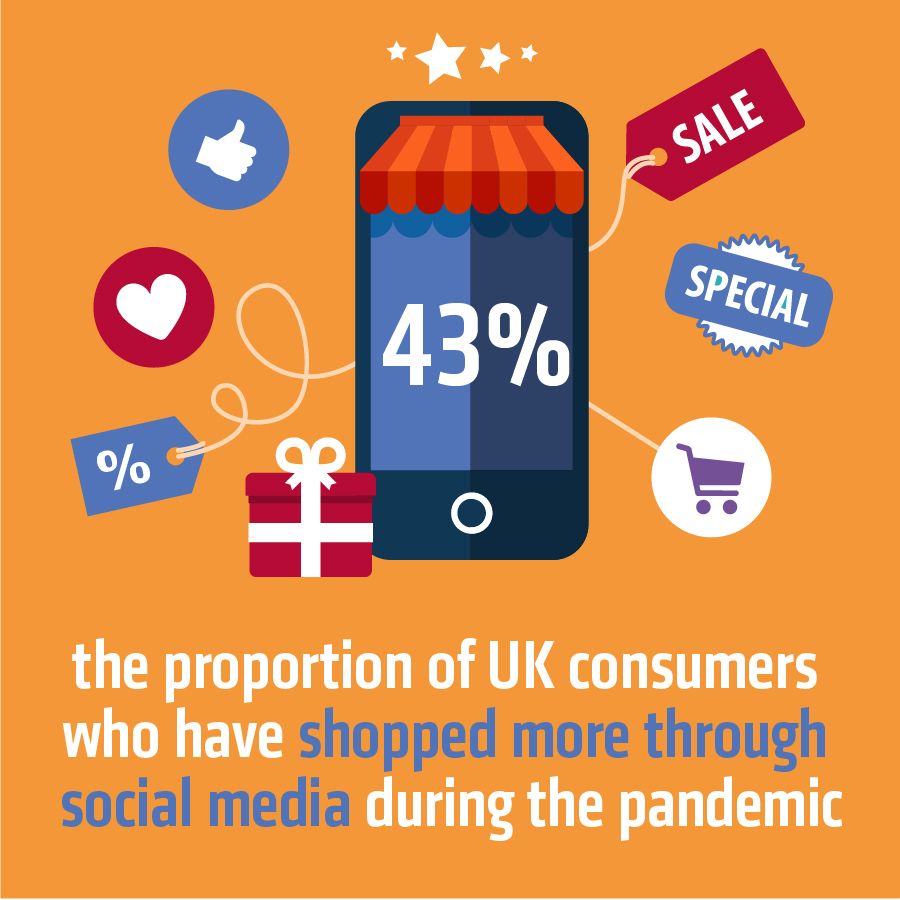 Shopping potential
Although many people primarily use social media for entertainment, its transactional potential cannot be underestimated. Mastercard data found that 43% of UK consumers have shopped more online through social media during the pandemic, while 28% choose to shop on social media because of the ease of paying at the click of a button. Of those who shopped through social media, 92% say that they have bought items via Instagram, while 39% have purchased products through Facebook.
Social media platforms are looking to capitalise on demand for social commerce by building up their transactional capabilities. Last summer, Facebook added its Shops service to WhatsApp and its own Marketplace platform. The shopping platform was introduced to the social network in May 2020 as a move to support small businesses online during the pandemic, allowing them to create a single online store on Facebook and Instagram. The platform allows businesses to set up online stores and sell products across Facebook and Instagram, and through targeted ads across both platforms.
Pinterest recently introduced features such as shoppable pins, images that allow users to buy the product directly on Pinterest. TikTok, meanwhile, has established a global partnership with commerce platform Shopify, allowing Shopify's 1 million-plus merchants to reach TikTok's rapidly expanding audience. Customers wishing to buy products can click through the video ads directly to the merchant's page.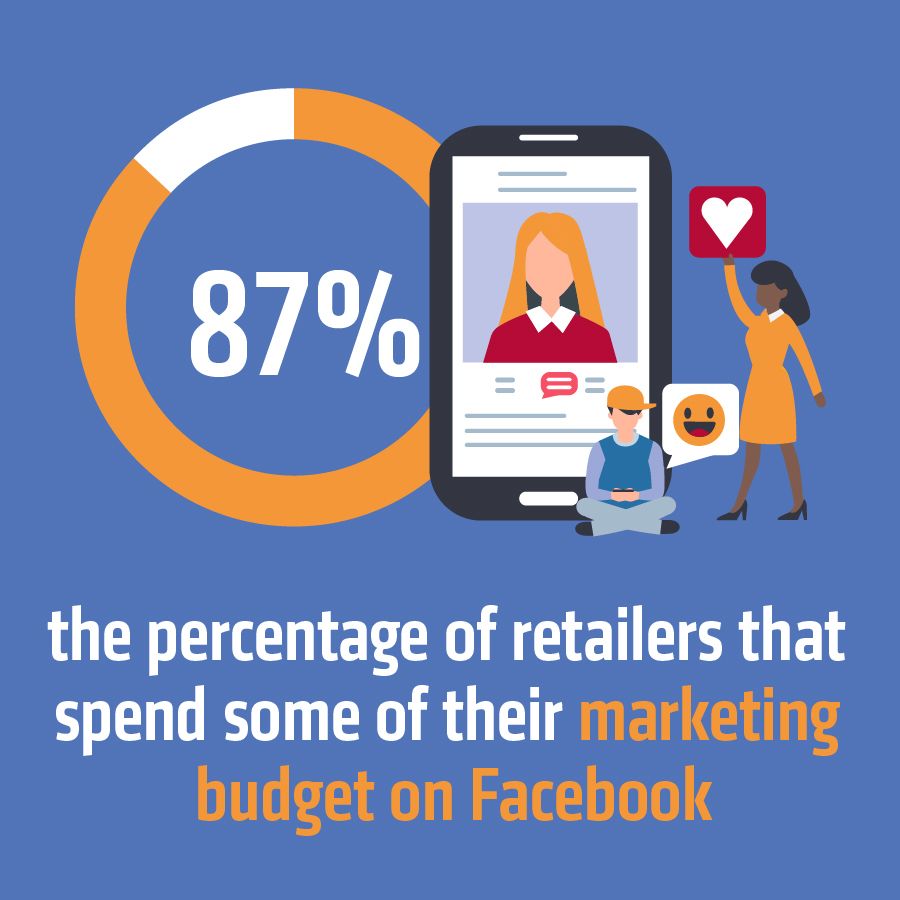 The role of email
For all its growing ubiquity within the marketing mix, social media is only one channel available to retailers and more traditional forms of communication remain important.
Email may lack the allure of TikTok or Snapchat but it remains a popular channel from a customer perspective.
The key to successful use of email is to send content that grabs people's attention or prompts a sense of connection at the right time. Personalising emails with relevant content based on context, such as your customer's behaviours or where they are at in their lifecycle, makes messages more meaningful and likely to be acted upon. For example, a targeted email could inform a customer that an item they have marked as a favourite has reduced in price or that an out-of-stock product they've browsed multiple times on the website is now back in stock.
Ultimately, there is no one-size-fits-all approach to effective multichannel marketing. What retailers must do, however, is ensure their marketing operations have enough flexibility to adapt to customers' preferences.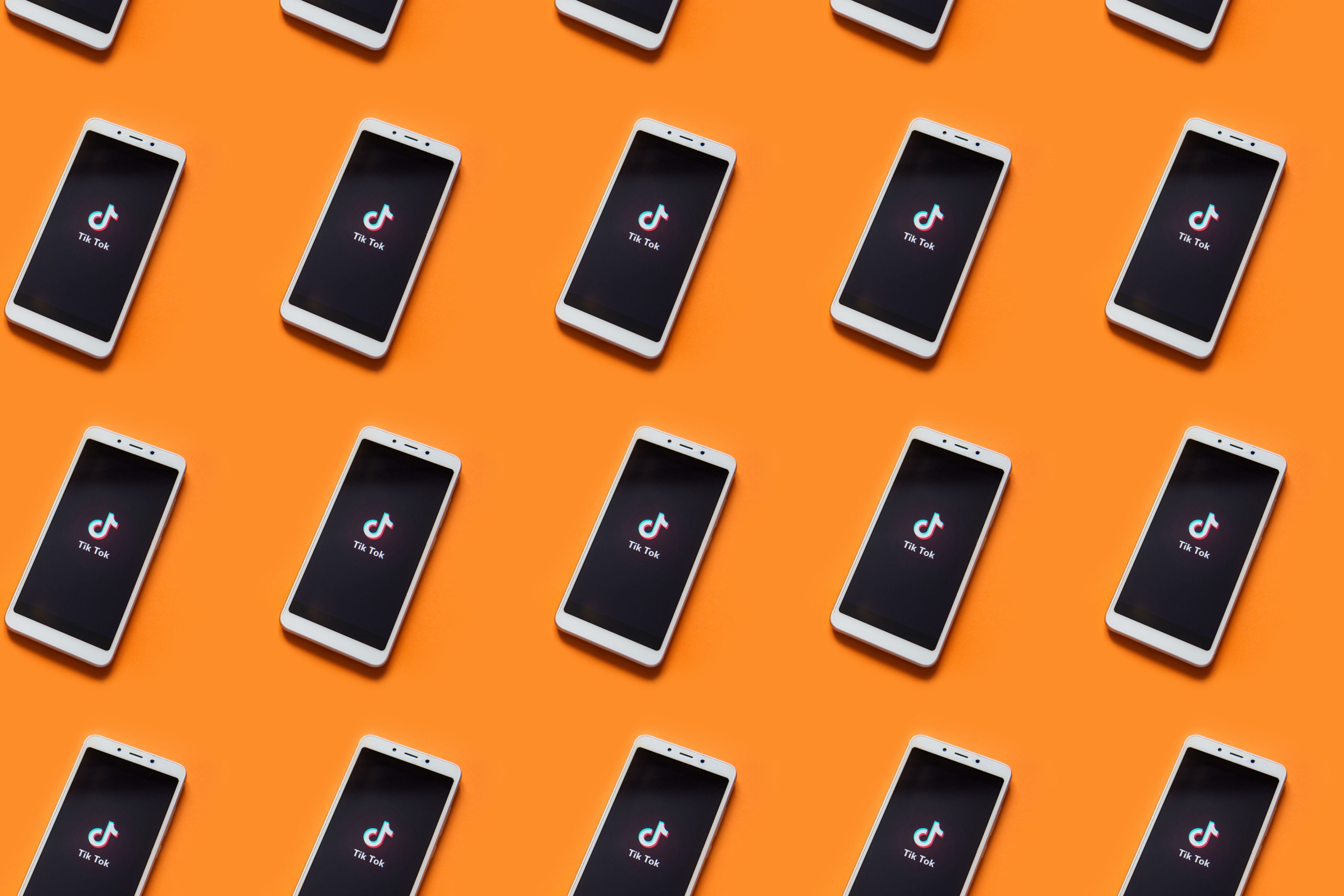 Chapter 6: What's next? Web 3.0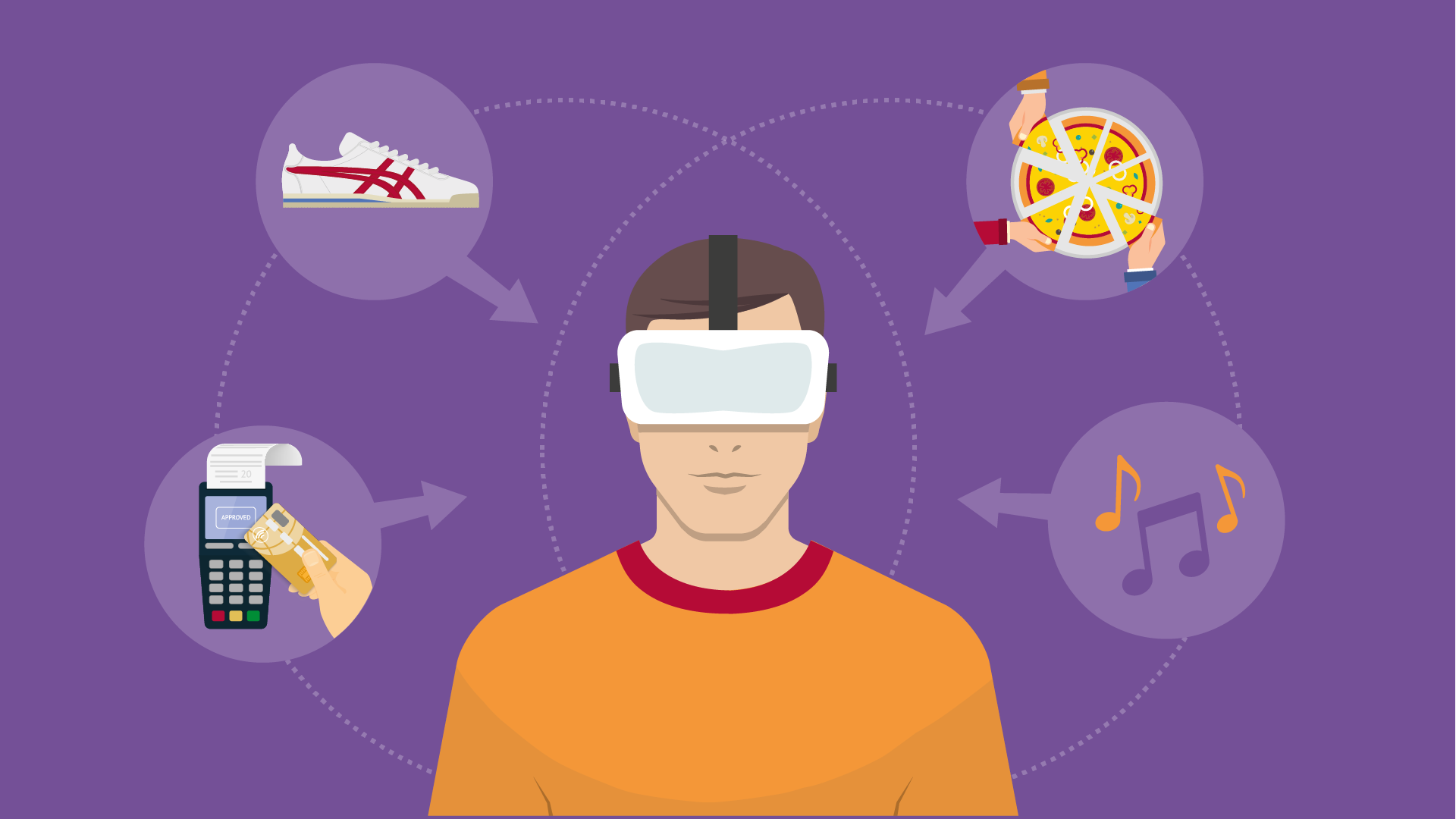 Brands are having to sit up and take notice of people's growing desire both to inhabit a virtual world and shop there
Some retailers are already creating immersive virtual experiences, often in partnership with games companies
Businesses must understand how demand for immersive, personalised experiences changes what is required of their own IT infrastructure
The way people interact, communicate and transact online is continuing to evolve with potentially game-changing results for retailers. Concepts such as the metaverse may feel abstract and hard to define, but brands have to pay attention to the potential of customers not only inhabiting a virtual world, but shopping in it.
"We used to talk about the tipping point of online shopping – when online sales would overtake shops. But a tipping point into the metaverse, if it is reached, could be more profound still," says OC&C Strategy Consultants senior adviser Michael Jary.
To date, retailers have largely left it to games platforms such as Fortnite and Roblox to be in the vanguard of conceptualising what the metaverse could be. The most progressive retailers, however, are starting to ask questions about the transactional potential of the virtual world, how relevant it is to their customers, what experiences people are looking to have in the metaverse and how it will connect to their other sales and marketing channels.
What is the metaverse? While there is no singular definition of what the metaverse will actually look like, most commentators agree it will be a platform that will unlock a connection between the physical and virtual worlds, allowing people to inhabit a digital environment through the presence of a customisable avatar that metaverse visitors will want to dress and accessorise. The metaverse will also have its own economy, which is making retail brands sit up and take notice.
Shopping in the metaverse
Shopping in the virtual world takes the form of purchasing digital assets known as non-fungible tokens (NFTs); these exist on a one-of-a-kind blockchain and have no real-world equivalent.
A growing willingness among consumers to invest in non-physical goods has sparked some retailers into taking action. Alibaba Group is one of those already providing a platform for customers to shop in a virtual world through its Taobao Life platform – an extension of its online shopping marketplace Taobao. Users can create an avatar, guide it around Taobao Life, hang out with other users and shop together.
In August 2021, to mark the 200th birthday of its founder, Louis Vuitton launched a blockchain-based mobile application that allows users to purchase 30 different NFTs.
Nike has also signalled its interest in the virtual space. In November 2021, the sportswear brand unveiled a virtual destination called Nikeland on gaming platform Roblox that included arenas for players to participate in games, such as dodgeball, with virtual friends. Then, in December, Nike acquired virtual fashion and NFT platform RTFKT, best known for creating virtual sneakers.
In the run-up to Christmas, John Lewis teamed up with ITV to create an immersive digital experience on multiplayer game Fortnite. The broadcaster launched the game to coincide with the most recent series of reality show I'm a Celebrity… Get Me Out of Here! and allowed Fortnite players to take part in virtual challenges and camp trials similar to those seen on the show, with additional games inspired by the John Lewis festive advertising campaign. The game also hosted a branded store where players could stock up on supplies for the games and could also purchase Christmas lights to brighten up the camp.
John Lewis customer director Claire Pointon says gamification and the metaverse are growing at pace: "As a brand, we are constantly searching for activity that will modernise our brand and continue to keep us relevant in everyday moments for our customers."
In February 2022, lingerie brand Victoria's Secret applied to offer items for sale in the metaverse; in January 2022, Selfridges announced it had begun selling NFTs in its physical stores. The department store made the move as part of its "multi-dimensional project" Universe.
In addition to retailers' individual efforts, the first Metaverse Fashion Week is running in March 2022. Hosted in the virtual social world Decentraland, brands including Tommy Hilfiger and Dolce & Gabbana are expected to take part.
In order to make these new environments possible, retailers will need to keep an eye on the logistics – including payment, shopping interfaces and delivery. This will increasingly include accepting payment in cryptocurrencies. According to Checkout.com data, more than a third (36%) of ecommerce executives say consumers increasingly want the option to pay using cryptocurrencies.
Customer-centric mindset
Great customer experience requires a customer-centric mindset to go hand-in-hand with continuous innovation. No one can predict to what extent – if at all – consumer spending will shift towards virtual rather than physical products, and retailers will need to think hard about the relevance of the virtual world to their particular audience, rather than rushing in just because the technology now exists.
Nevertheless, retailers must be mindful of the implications of web 3.0 for their ecommerce strategies going forwards. More broadly, they must understand how the rise of ecommerce and demand for immersive, personalised experiences changes what is required of their own IT infrastructure.
"Retailers need to consider how their in-metaverse experience, fulfilment and customer services will be integrated and automated with their brand's other channels and the wider business," says Joost De Bot, Jitterbit vice-president and general manager EMEA. "One thing's for sure: metaverse success will take planning, integration and API automation."
An increasing number of retailers are now opting to integrate their own technology platforms with external ones using APIs that enable increased speed and scalability and efficiency.
With online retail more competitive than ever, speed to market with new concepts – whether virtual, digital or face-to-face – will be critical in gaining and then sustaining an advantage over rivals.
The ecommerce landscape will continue to shift in 2022 but one thing is certain: the customer will remain king.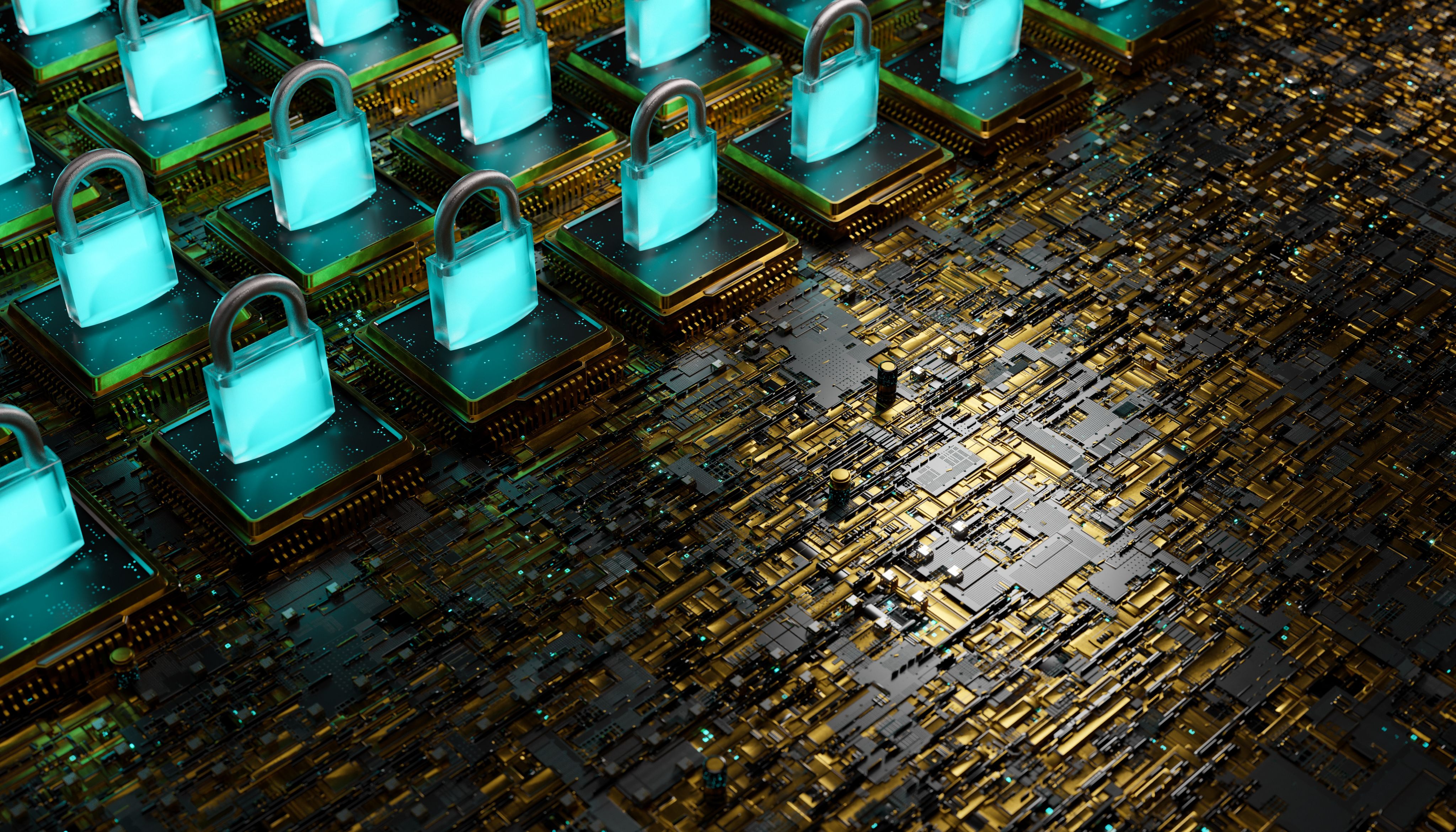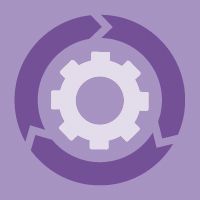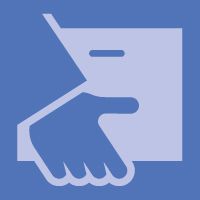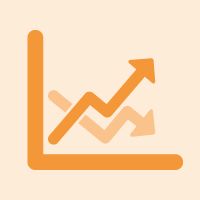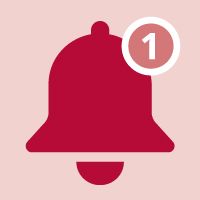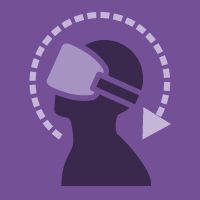 Five key takeaways
1. The new ecommerce landscape is demanding agility and flexibility.
Retailers need to invest in systems that support this.
2. Delivery
is now a key competitive battleground. Rapid delivery in under an hour is quickly becoming a consumer expectation; investing in partnerships to provide these on-demand services can reduce cost and make it easier to achieve this level of service.
3. Data
is the new retail currency, but data in itself is of little use. Retailers need to use it to build a single view of the customer and drive intelligent actions across the business.
4. Although social media
is a key channel for engaging with consumers, traditional channels such as email remain a key part of the marketing mix.
5. Retail's relationship with the metaverse
is still in its infancy, but businesses need to be aware of the opportunities in virtual commerce and adopt strategies to exploit them.
Partner viewpoints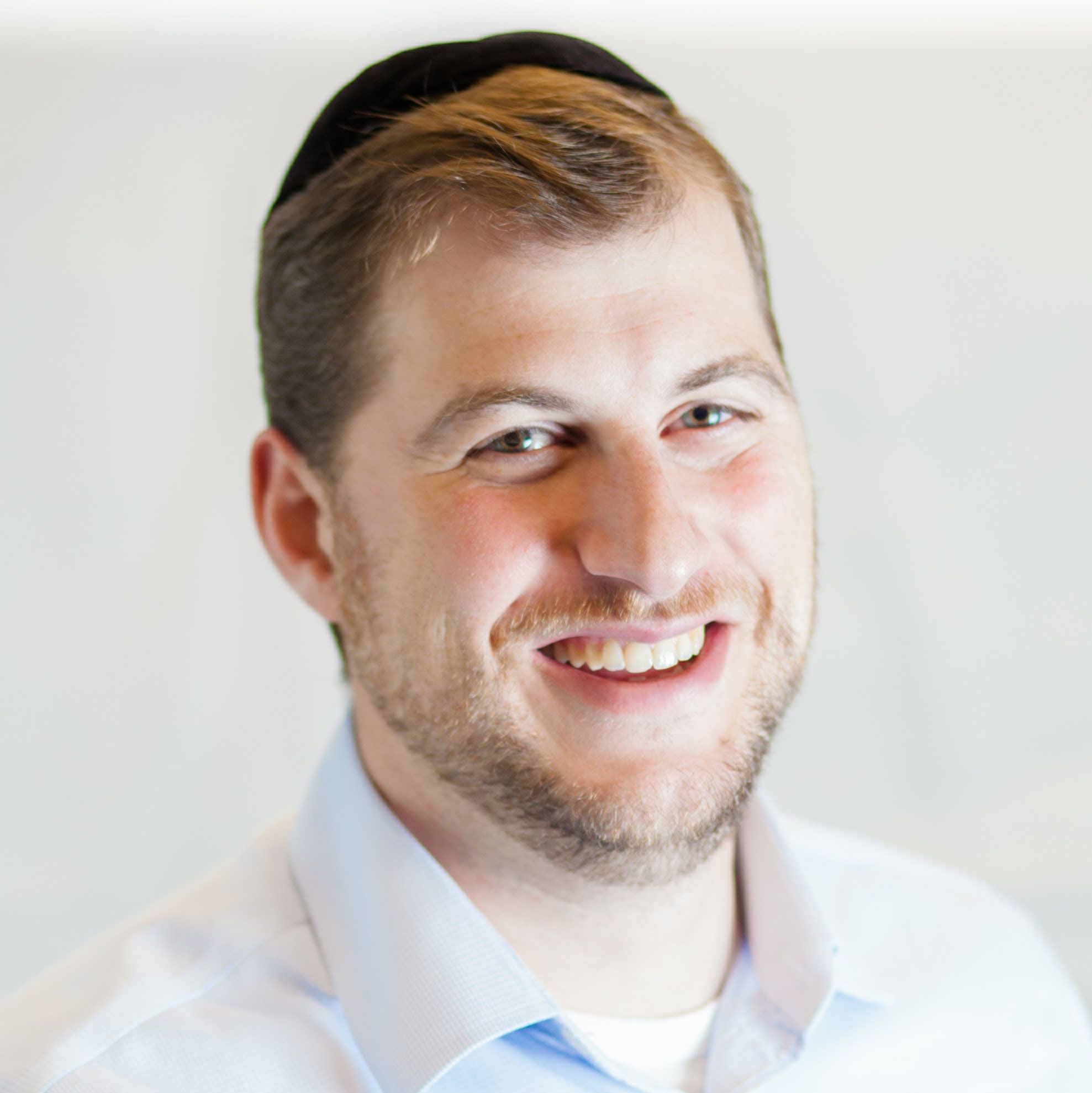 Moshe Winegarten, senior vice-president for sales, Checkout.com
Payments are one of the critical infrastructure components for every ecommerce brand. If there's no payment, there's no sale. Despite this, some brands still pay little attention to their payments, accepting their legacy patchwork of gateways, acquirers and processors as 'good enough'.
But this view is likely to be a mistake, especially in today's increasingly competitive ecommerce environment where every sale counts. That's why more and more leading ecommerce brands are adopting full-stack payments solutions built for the modern, digital economy to achieve:
Higher authorisation rates to minimise false payment decline and capture more sales
More agility to take advantage of the latest payment innovations and methods right away while also complying with the latest regulations
Enriched data to get a granular picture of every step of the payments process and uncover opportunities for improvement and optimisation
Increased reliability to focus on what really matters – growing the business
Optimised payments can give a retailer the upper hand. Just ask Homebase, Frasers Group and The Hut Group, which all use Checkout.com's full-stack payments solution to thrive in the digital economy. Get in contact to learn more.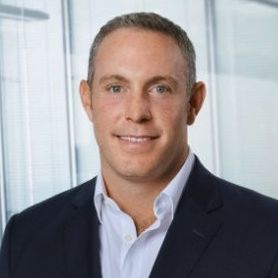 Heath Barlow, regional vice-president and managing director for EMEA North, Emarsys
The past two years have shown us the importance of digital marketing and how customer expectations have also grown rapidly. A flawless, easy-to-navigate online consumer experience is now a standard expectation, so for brands to differentiate themselves from the competition, they must implement the right tools.
Using customer data to personalise shopping experiences across key channels like social, email and SMS is one of the best ways to engage with new buyers and enhance loyalty among existing ones. A truly omnichannel experience makes consumers feel like part of the brand – not as if they're just a patron. Selecting the right technology to meet consumer demands is helping select brands elevate while others stagnate.
As we look forward, the potential in the market is huge. With opportunities in abundance, businesses could see growth like never before.
To learn more about marketing automation and how the Emarsys platform has helped retailers like yours, visit our website or contact us here.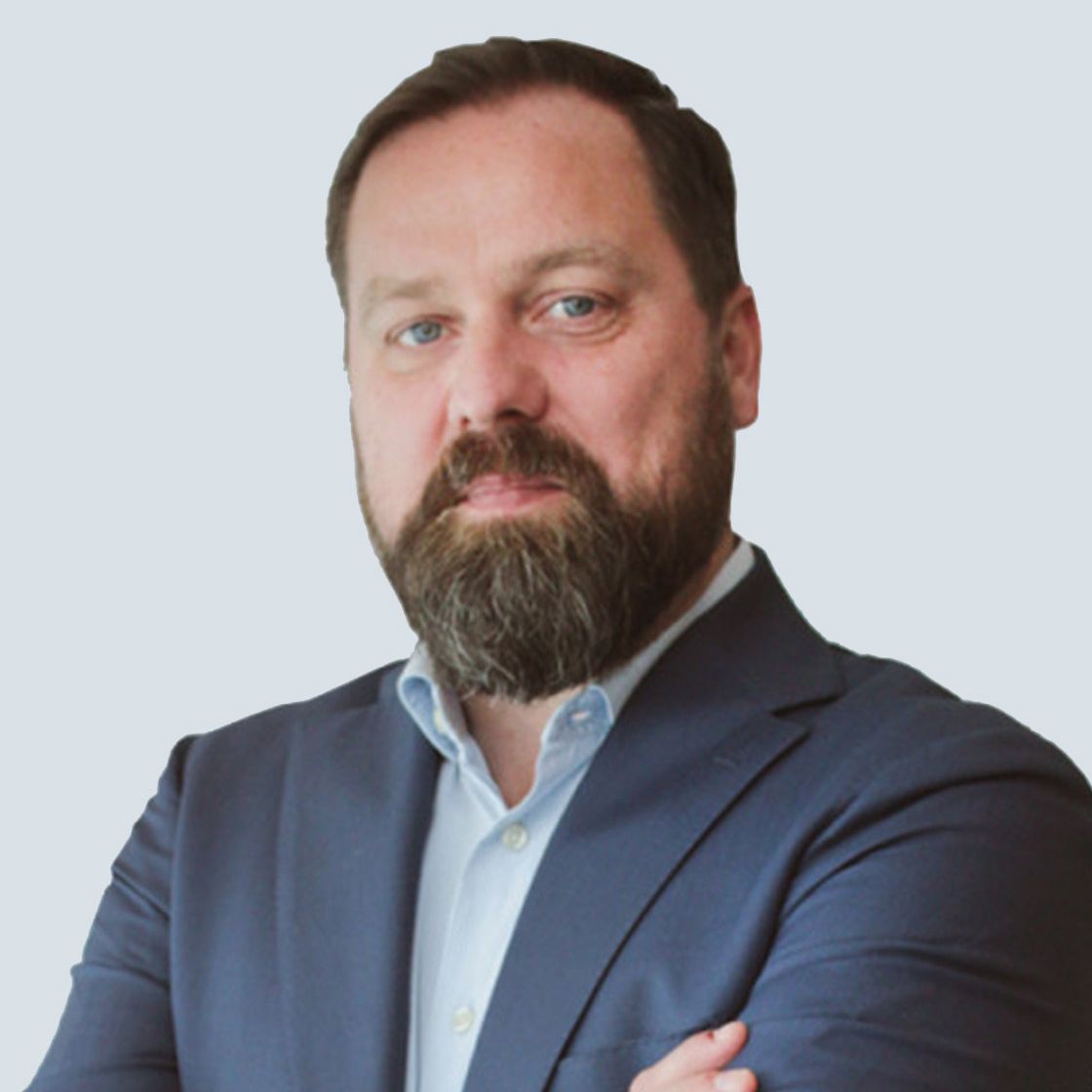 Joost De Bot, vice-president and general manager EMEA, Jitterbit
It's no secret that in the last few years retailers have innovated at unprecedented speed and scale. According to McKinsey, in 2020 the average retailer accelerated their digitisation by a staggering seven years.
This accelerated transformation isn't a 'blip'.
To succeed in this new era of hyper-speed innovation, retailers need to get on board with what Gartner calls "hyperautomation" – eliminating manual data processes wherever they are and developing a truly 360-degree view of the customer.
In practice, this means knitting together and automating the myriad software, solutions and technologies you use to deliver products and services to customers.
The good news is your hyperautomation journey doesn't have to be solitary. Experienced partners can get you where you need to be faster and more efficiently than if you set your course alone.
If you're want to hear how that partnership works in practice, I recommend this conversation with Jon Stillings who leads our customer Wayfair's Supply Chain Integration.
To talk through your business and how we've helped retailers like yours transform through integration, feel free to reach out on LinkedIn or at Joost.de.bot@jitterbit.com

Mike Withey, corporate senior vice-president – retail, WNS
The pace of online growth is creating focused conversations with retailers in the following three areas:
Online hyper-growers are becoming constrained by inadequate internal support services, eg: supply chain and planning; finance; procurement; and multichannel CX capabilities. This is hampering growth and costing money that would be better invested elsewhere. Legacy operating models need to adapt and change, especially with inflationary pressures, and put the customer and their desired outcome at the heart of the redesign.
A data-sharing strategy of front-, middle- and back-office data sources (plus to external third parties) is crucial not only to address the threat of cookies disappearing but also to further monetise data assets. Some retailers partnering with WNS believe the commercialisation of their data in this manner can create more value (in revenue terms) than the products they sell.
Retail media is rising rapidly. Retailers need to get on board quickly or will be left behind. While organisations in the US are well accustomed to it, European retailers are only now adopting programmatic advertising at scale. Firms with this data capability will earn a new revenue stream from suppliers and also increase basket sizes and brand loyalty by targeting exactly what the customer wants.
To free up investment for these changes, WNS helps retailers reduce operational costs by 45%, transforms the omnichannel experience, enables smarter sourcing for 15% savings and generates new revenue channels. Visit our website to find out more or email mike.withey@wns.com if you have any questions.
Ecommerce 2022: Lessons from the UK's
best-loved websites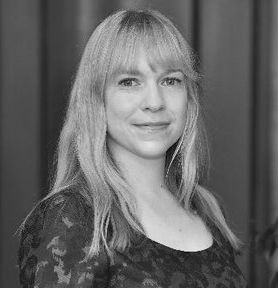 Content lead: Rebecca Thomson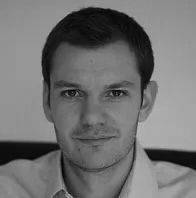 Writer: Nick Hughes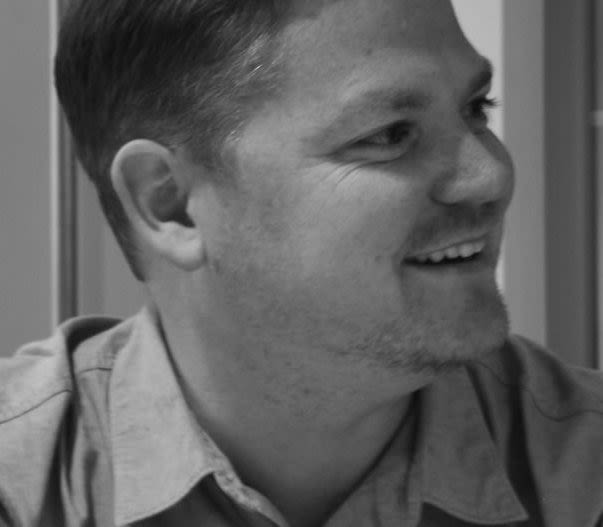 Sales lead: Tom Jones
Designer: Helen Berry
Production: Joel Barrick, Stephen Eddie
Love this report?
Why not book in one of our experts to present the findings to your team, examining what they mean for you and your business. Contact Isobel Chillman