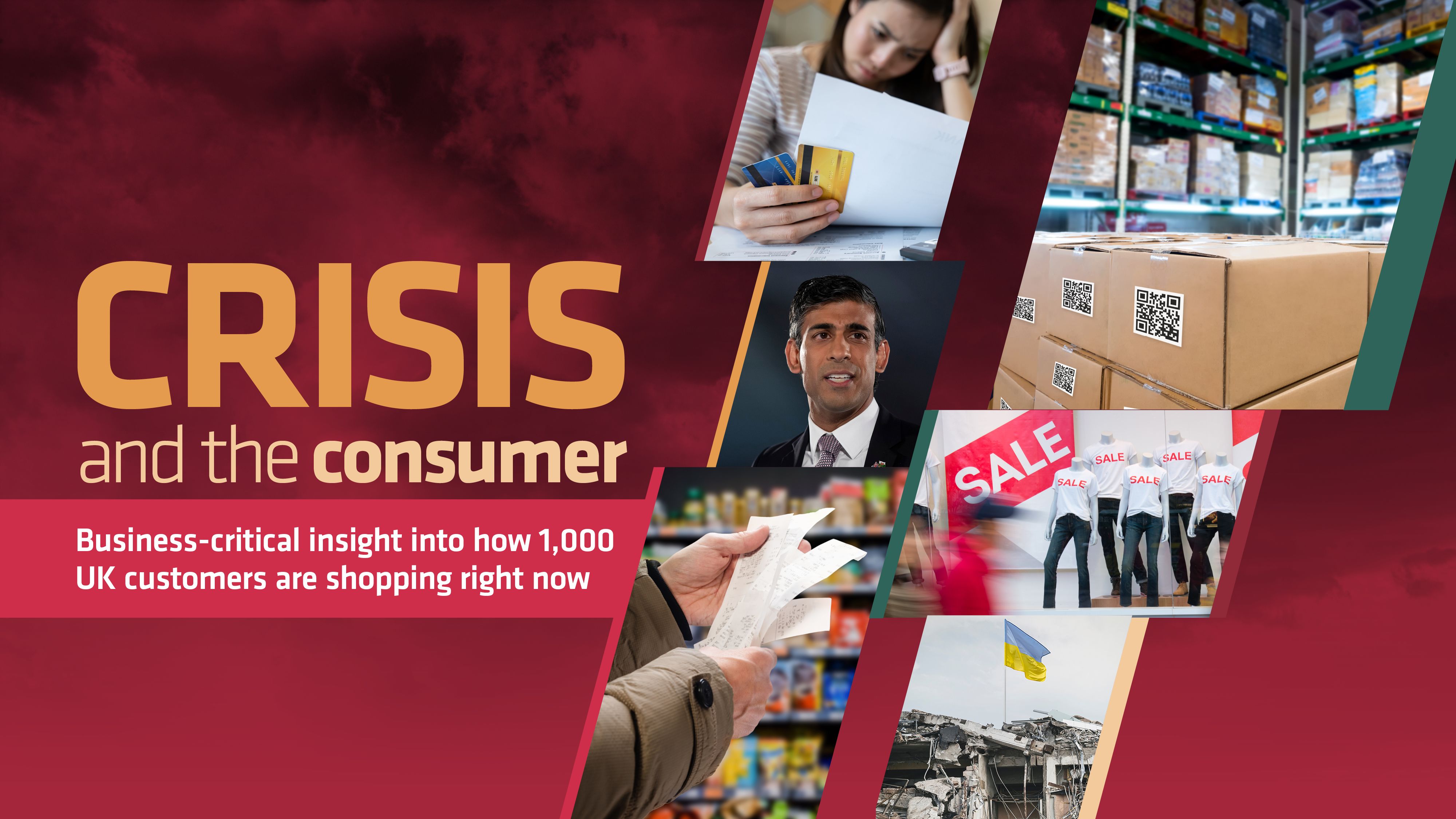 At a glance: what you will learn from this report
With UK consumers facing the worst cost-of-living crisis in a generation, Retail Week surveyed 1,000 people to understand how they are feeling, what they are spending their money on, what their plans are, and how they feel about the future.
Almost everyone has concerns, with 90% saying they are worried about rising costs and within that more than half (51%) are very worried. Many are also experiencing a loss in income and nearly everyone has experienced some form of increase in basic monthly costs, whether that is from higher rents or mortgage payments, increased energy bills, or both.
Food inflation is causing further headaches and, in response, customers are cutting back on discretionary categories, such as fashion and big-ticket items, in a bid to afford their necessary bills. Many are planning to cut back this year at Christmas, with food again likely to absorb much of their budgets.
Almost as problematic as spending cuts is the economic uncertainty our survey uncovered, with few feeling confident about the coming 12 months and many wanting to save more and spend less.
The challenges for retailers are stark: somehow they must navigate this tricky consumer landscape, supporting their customers and staff through it, while also facing increased costs and squeezed margins themselves.
But there are opportunities as well. Shoppers will remember the brands that did their bit to help, or that offered a consistently strong customer experience which made their lives a bit easier. There are brands that, because of their customer-centric approach to value and experience, are sticking in the minds of consumers when it comes to them choosing where to spend their hard-earned cash (explored in chapter five).
Looking forward, retailers will need to be creative in how they support their customers and win spend in a challenging market. This doesn't just need to involve investments in low prices — although that will clearly help — but also education, helpful ideas for budgeting, small policy changes that make processes such as returns a bit easier, and a consistent and efficient shopping experience will all provide the support and familiarity shoppers want.
Retailers and consumers are facing a tricky year. No one is looking forward to responding to such a bleak prognosis so soon after the huge challenges of the Covid pandemic, but with the right approach and an open mind towards doing things differently, there will be a way through it.
Methodology
Retail Week surveyed a nationally representative pool of UK consumers, with proportional splits across age, gender and location, in October 2022. In addition to this, in-depth interviews were conducted with retailers and industry professionals to analyse the trends driving consumer behaviour.
Retail experts we spoke to: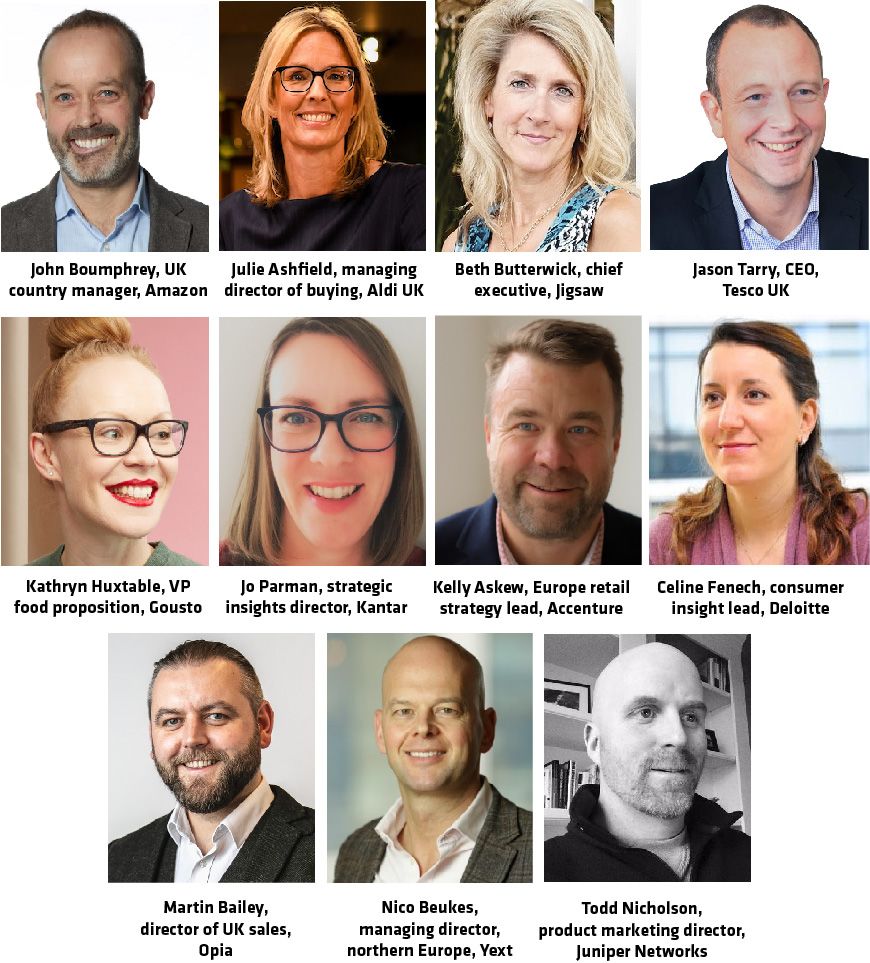 Winning strategies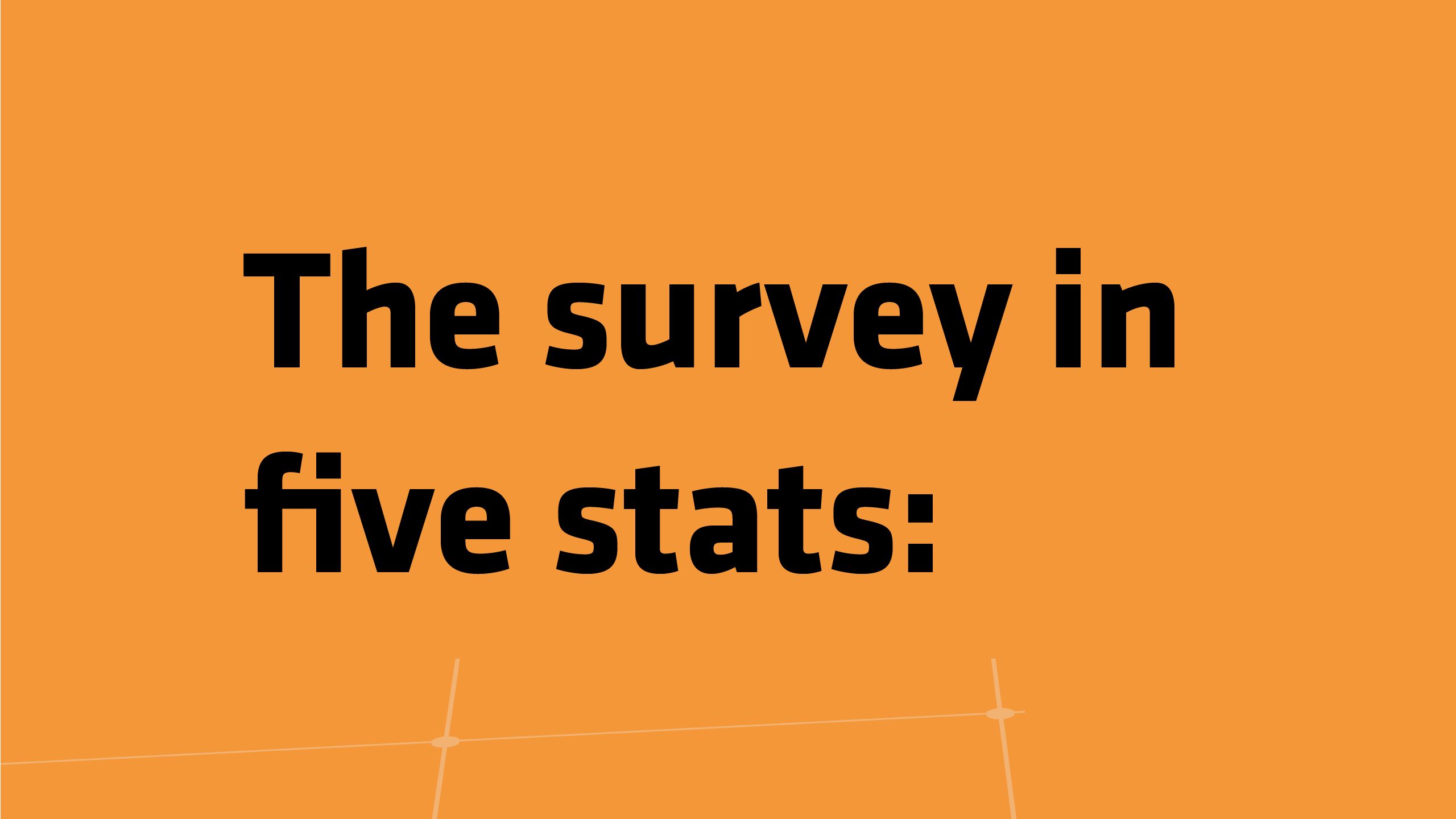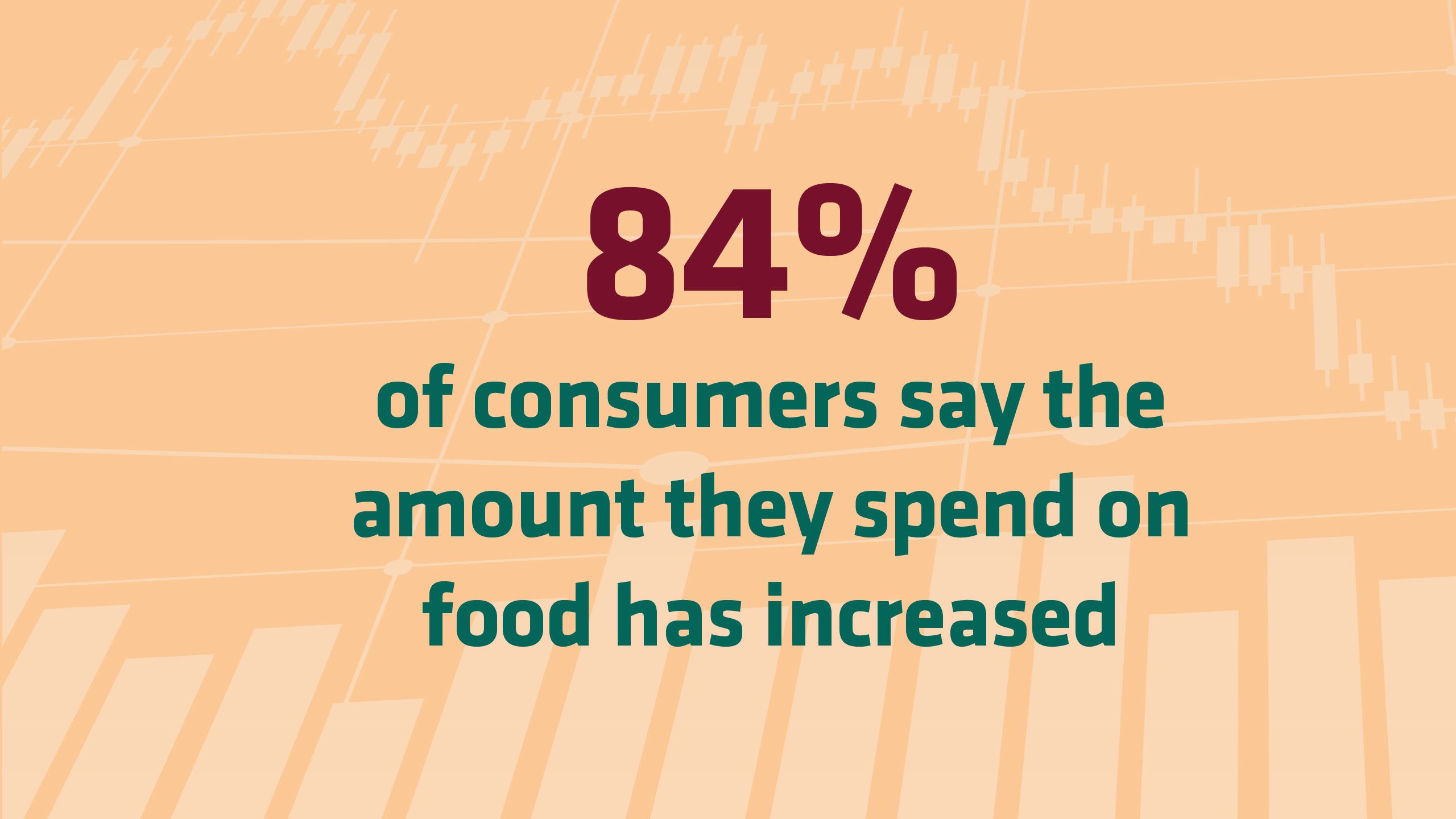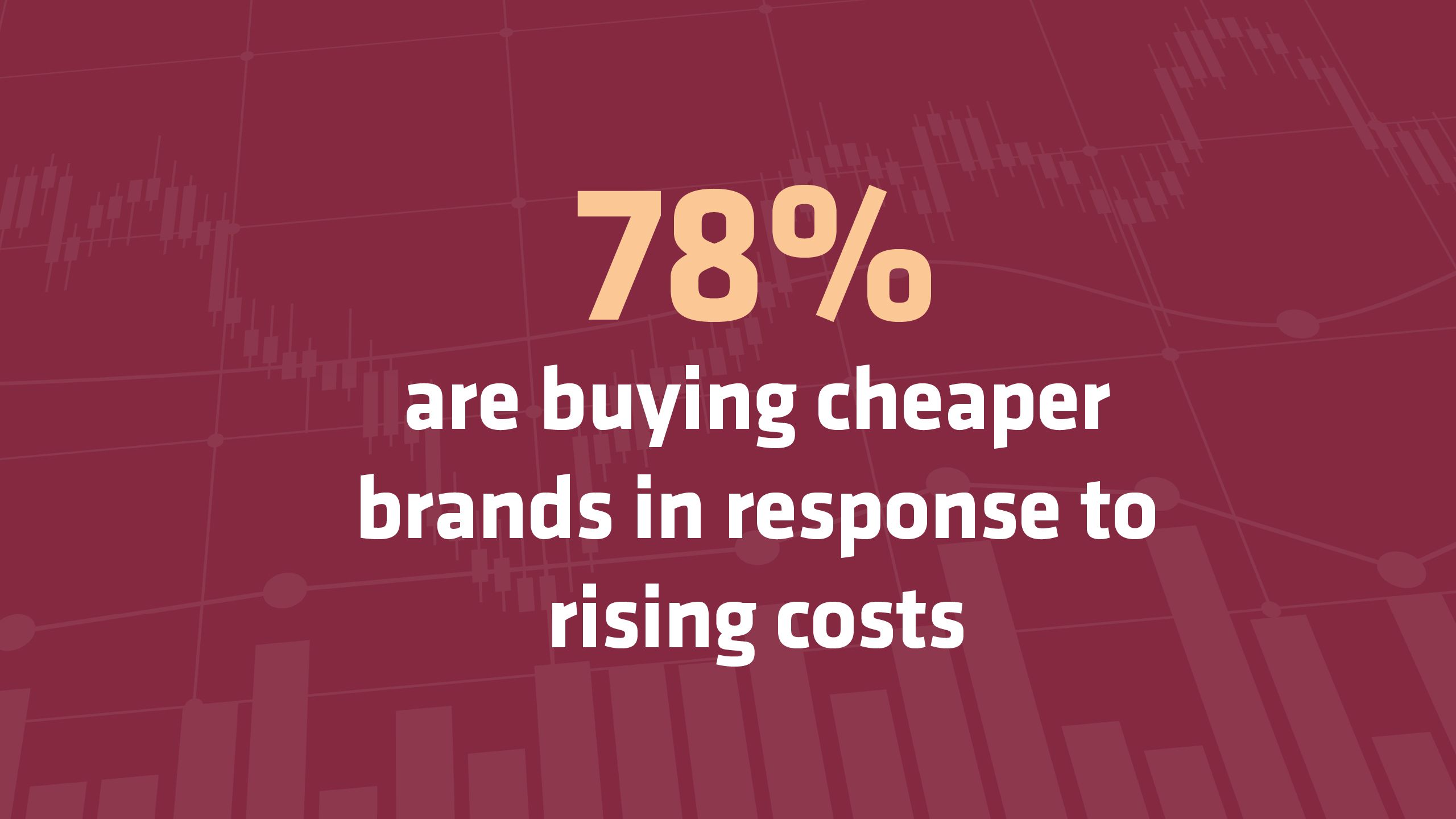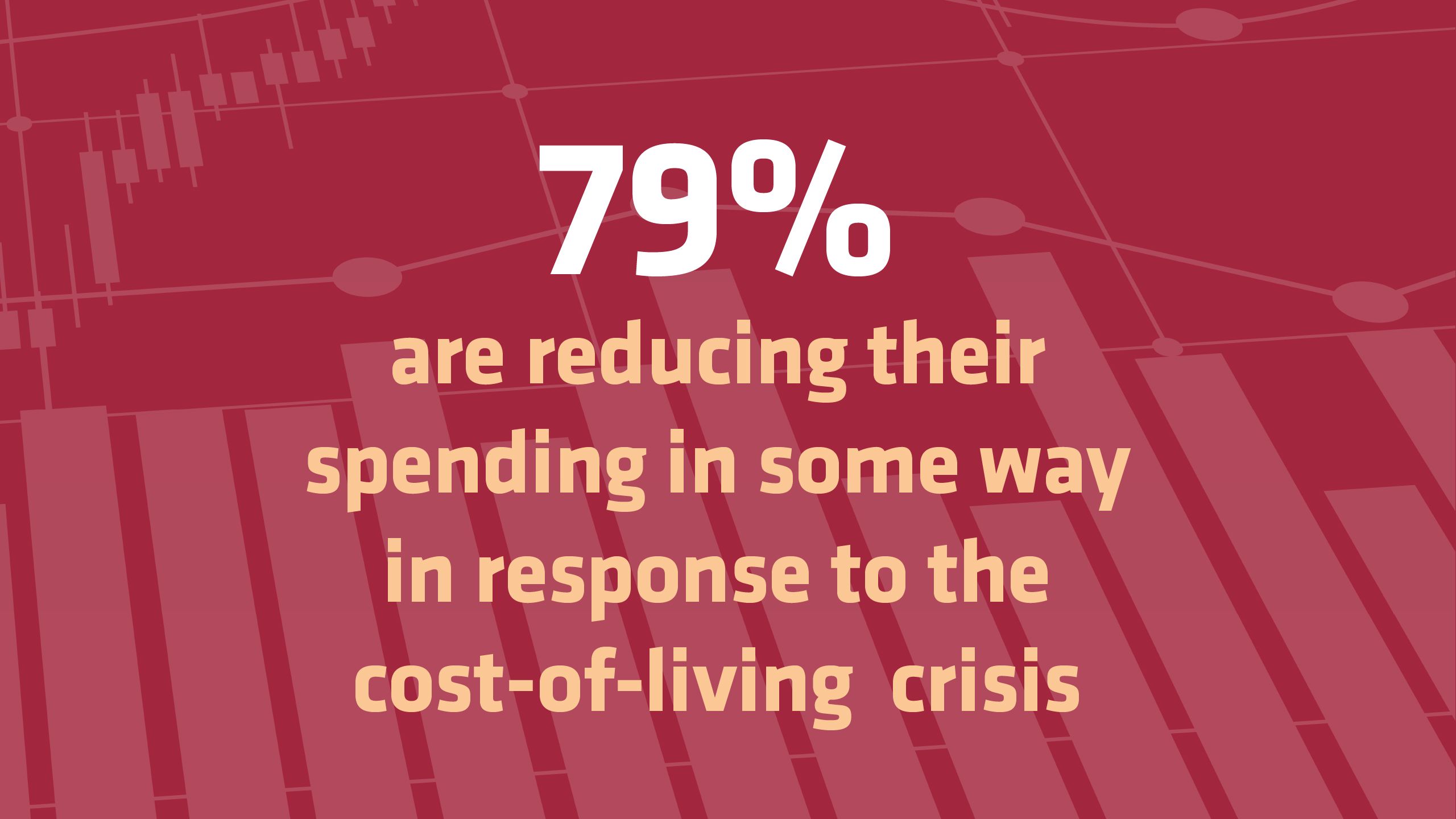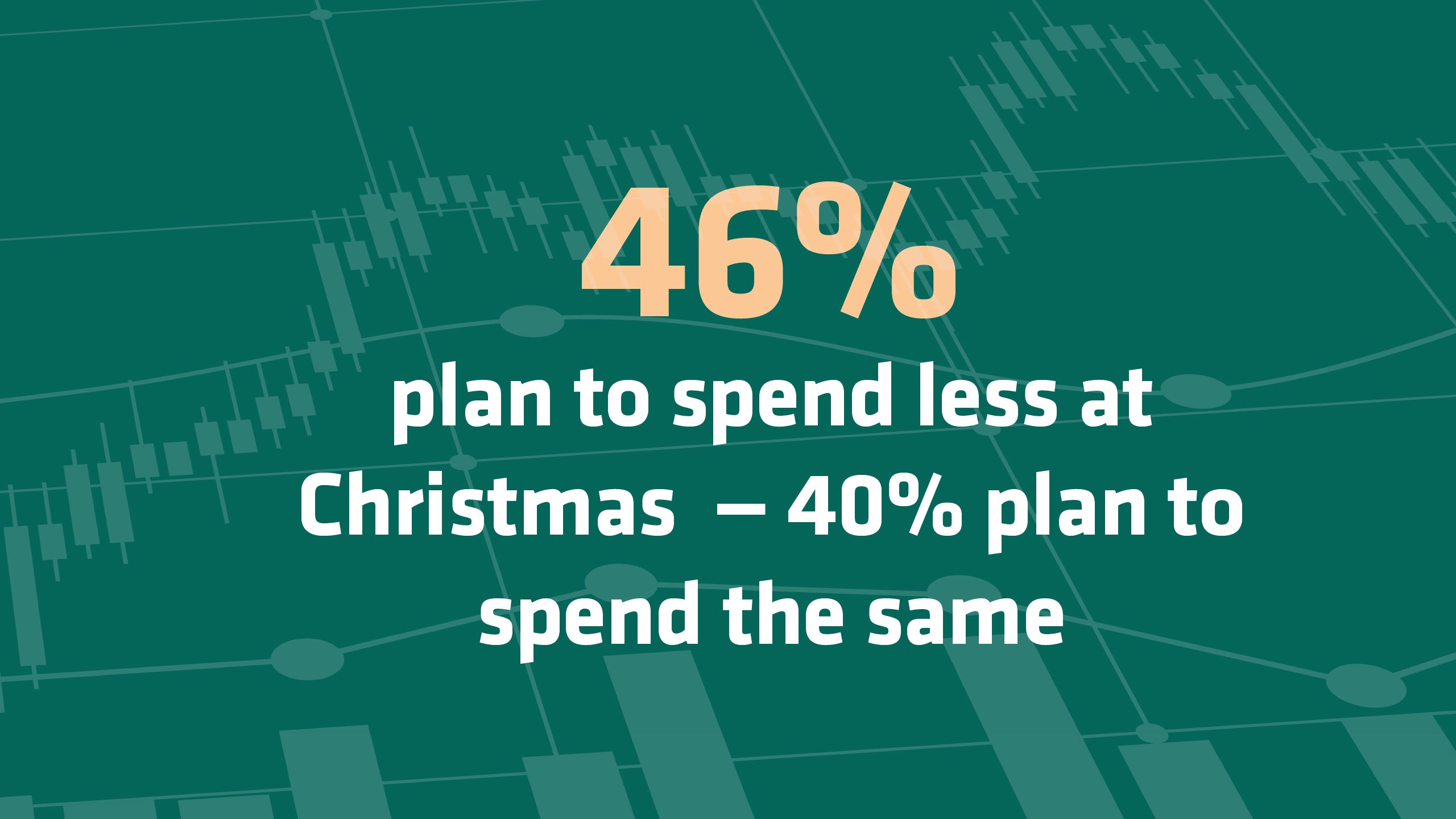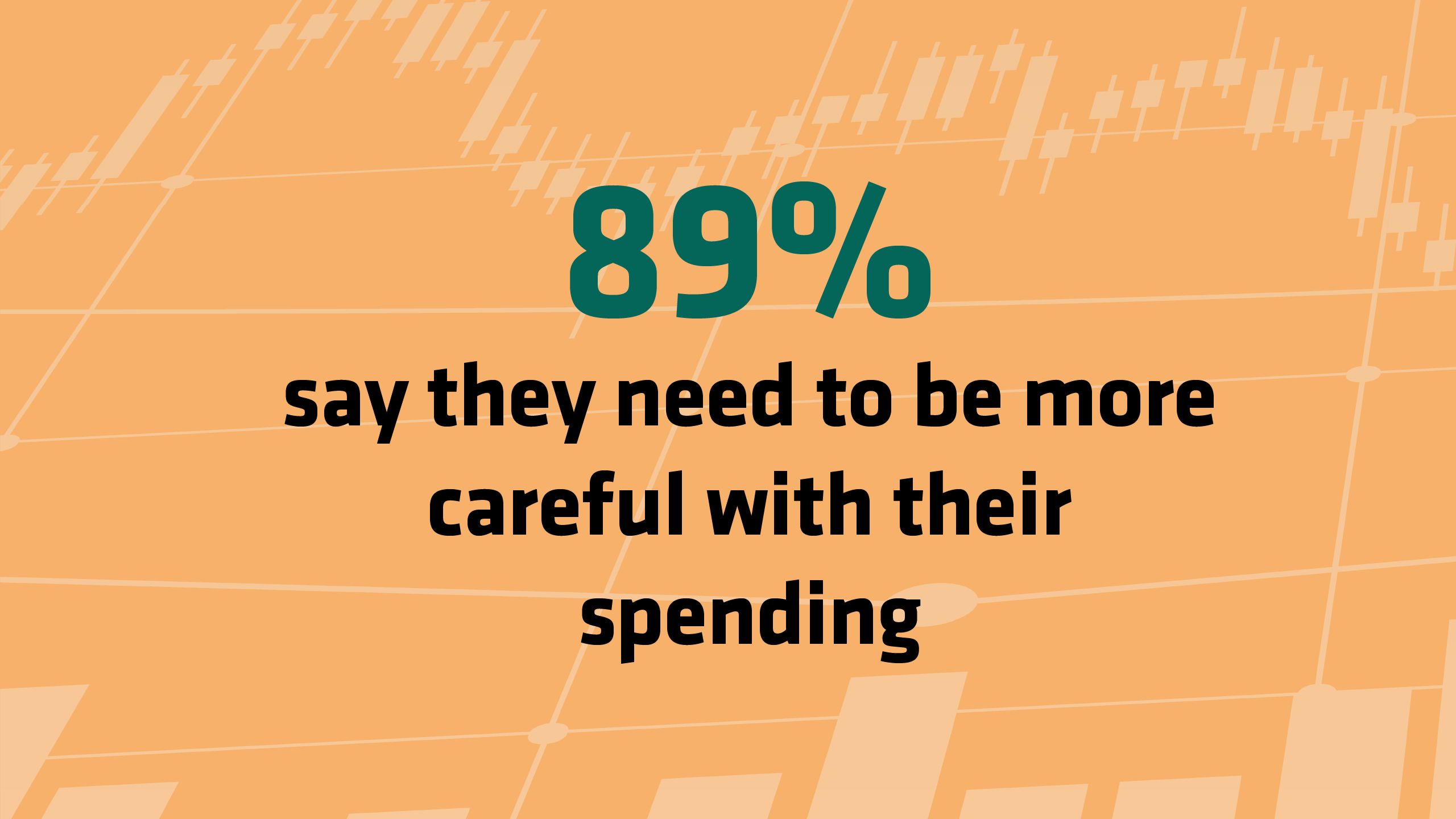 Item 1 of 6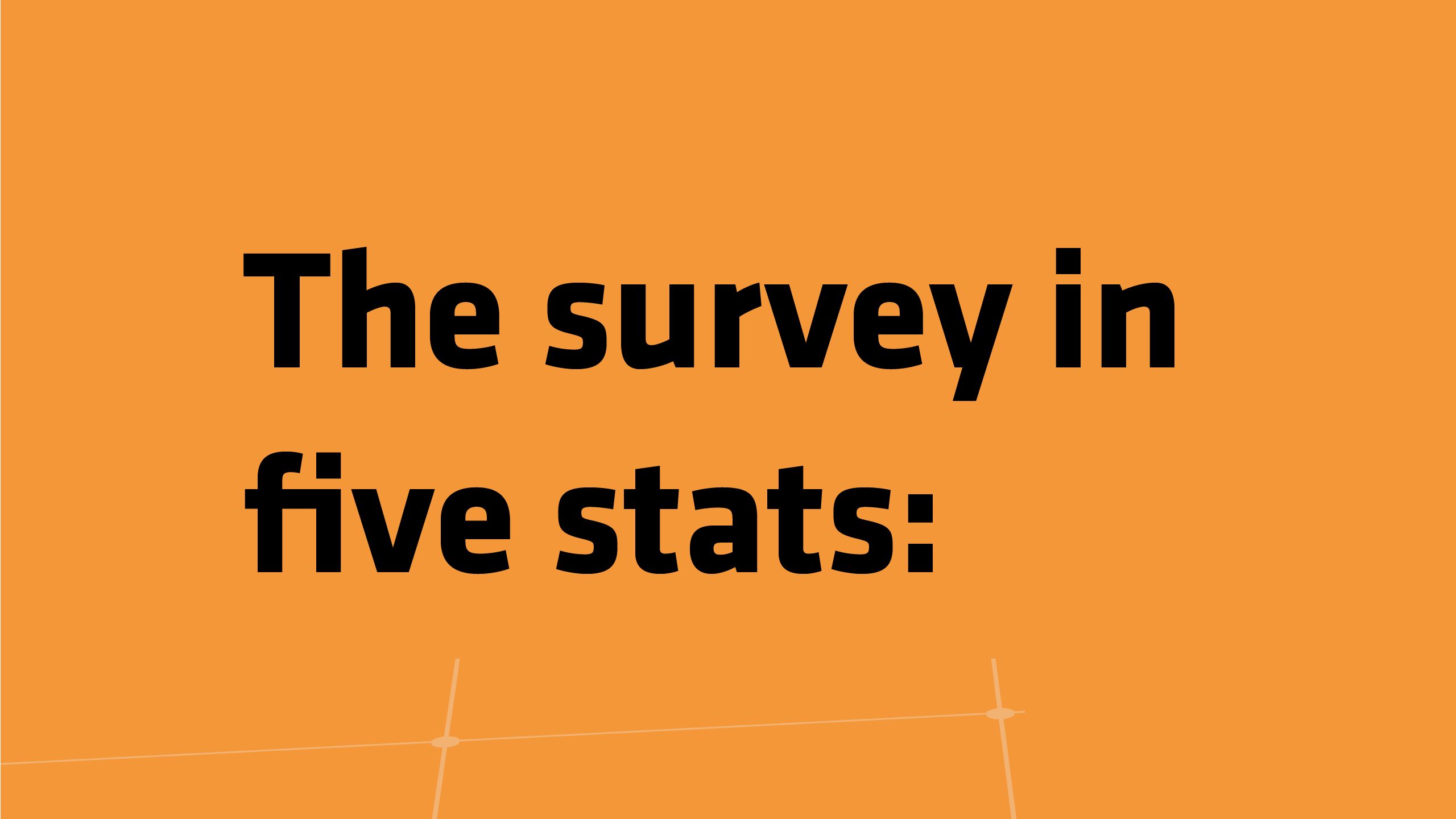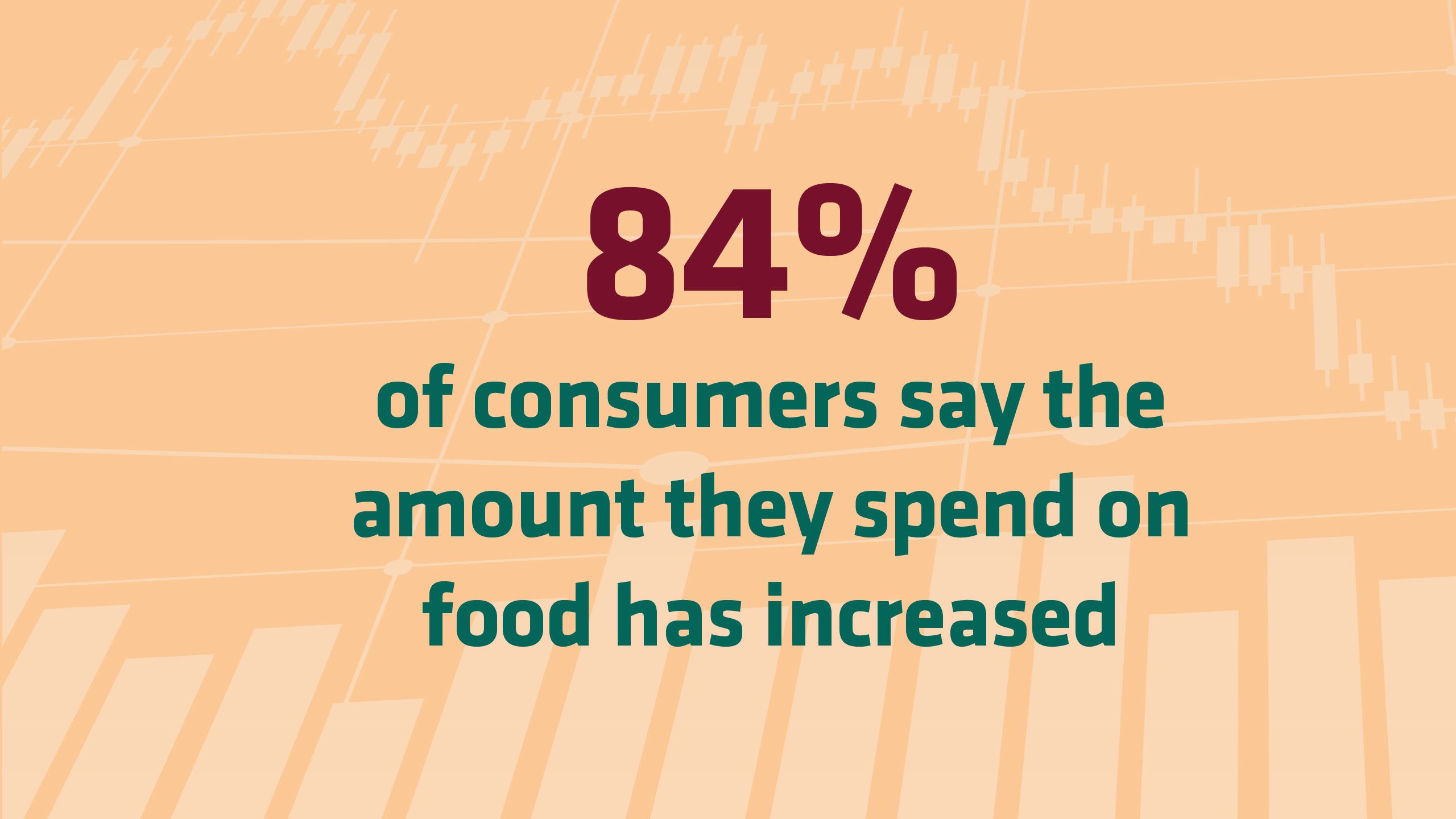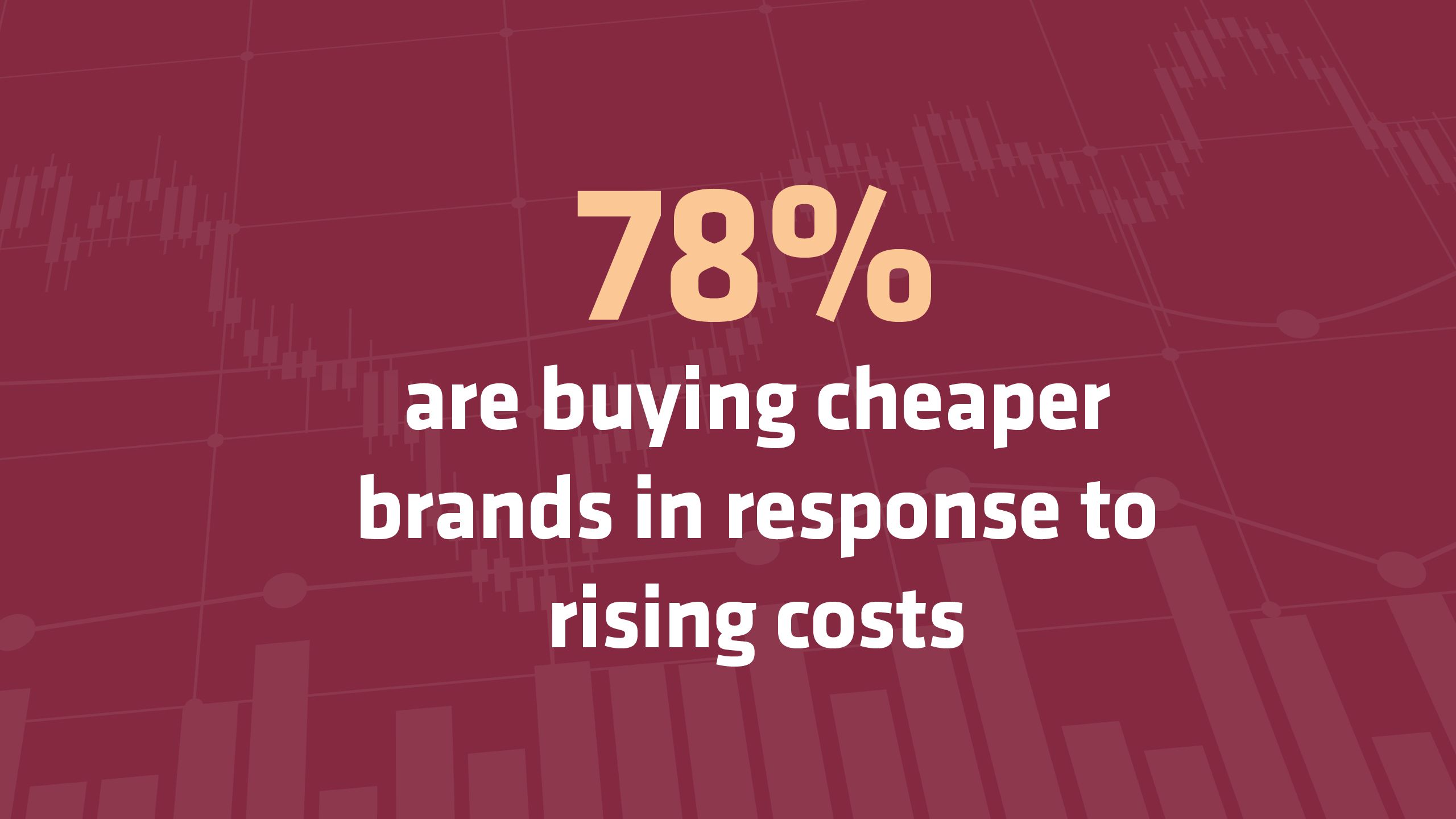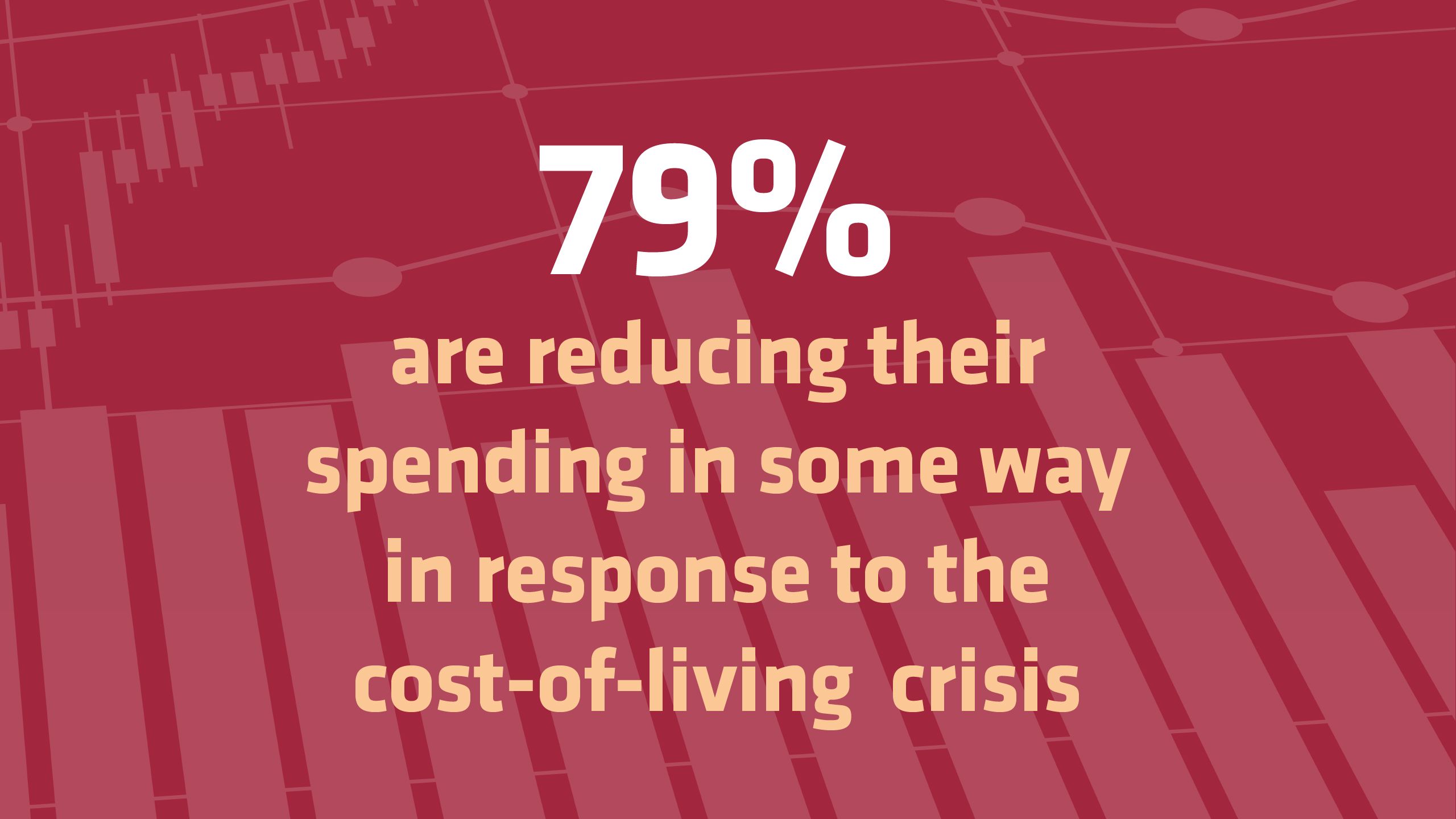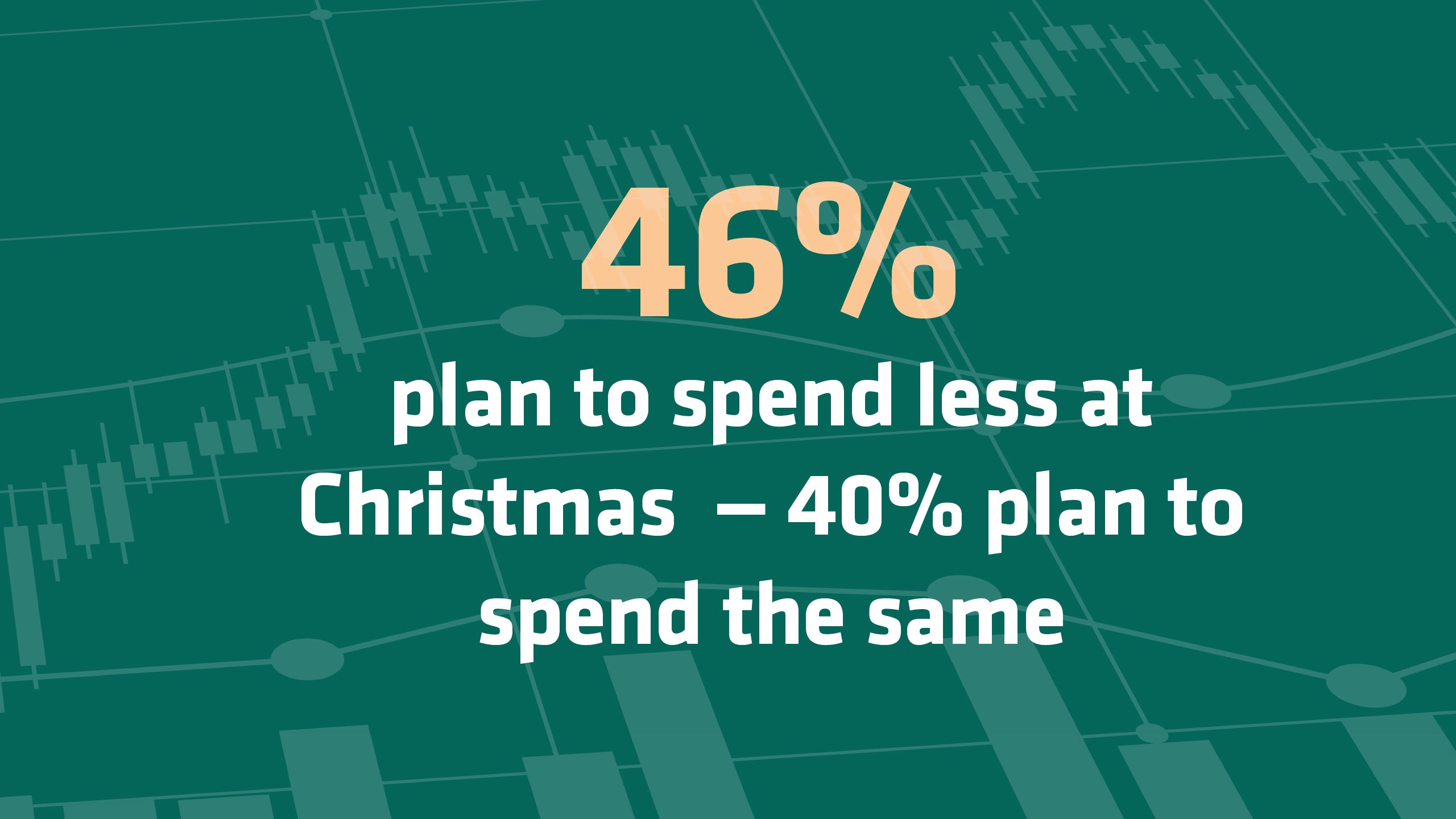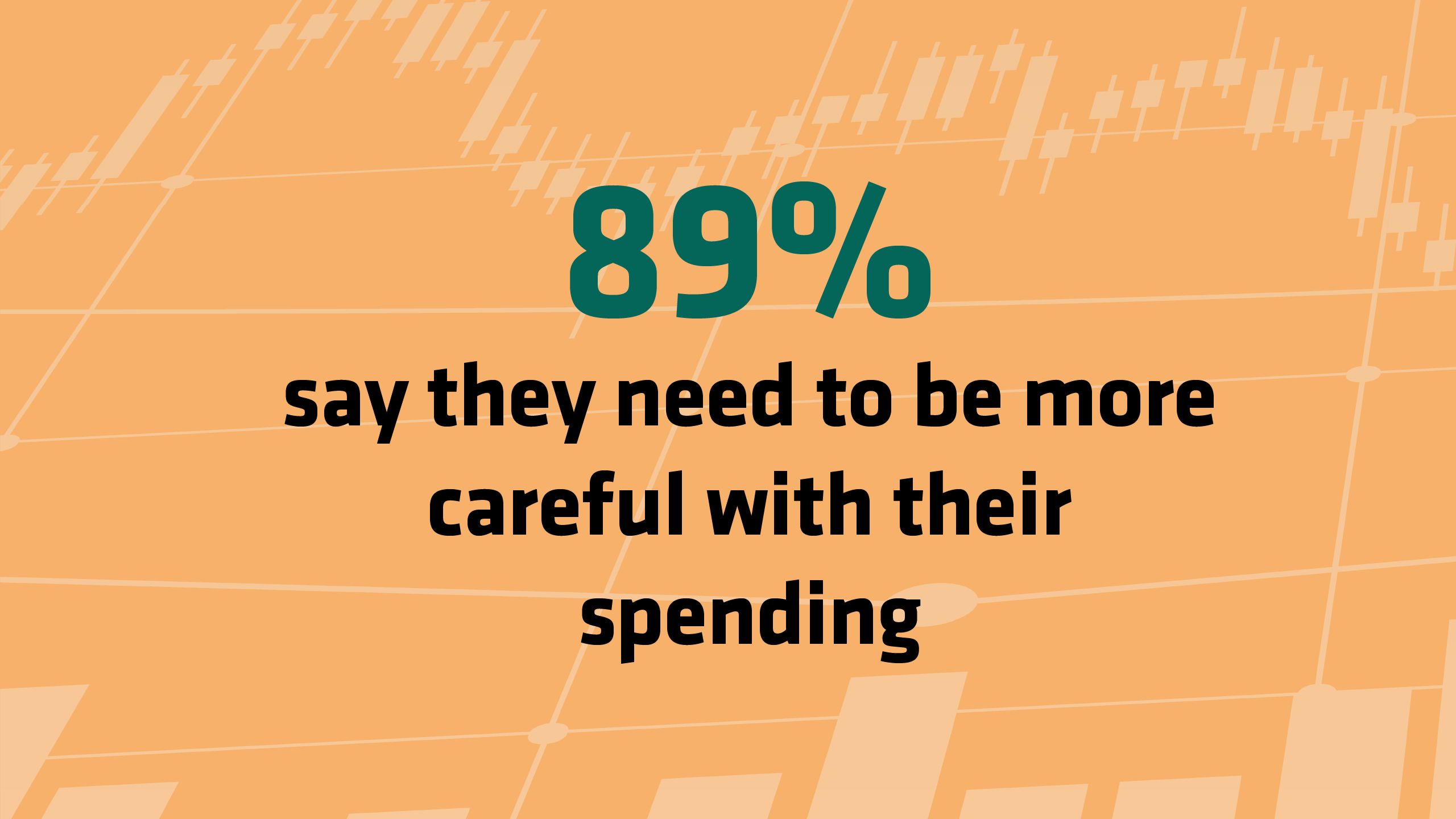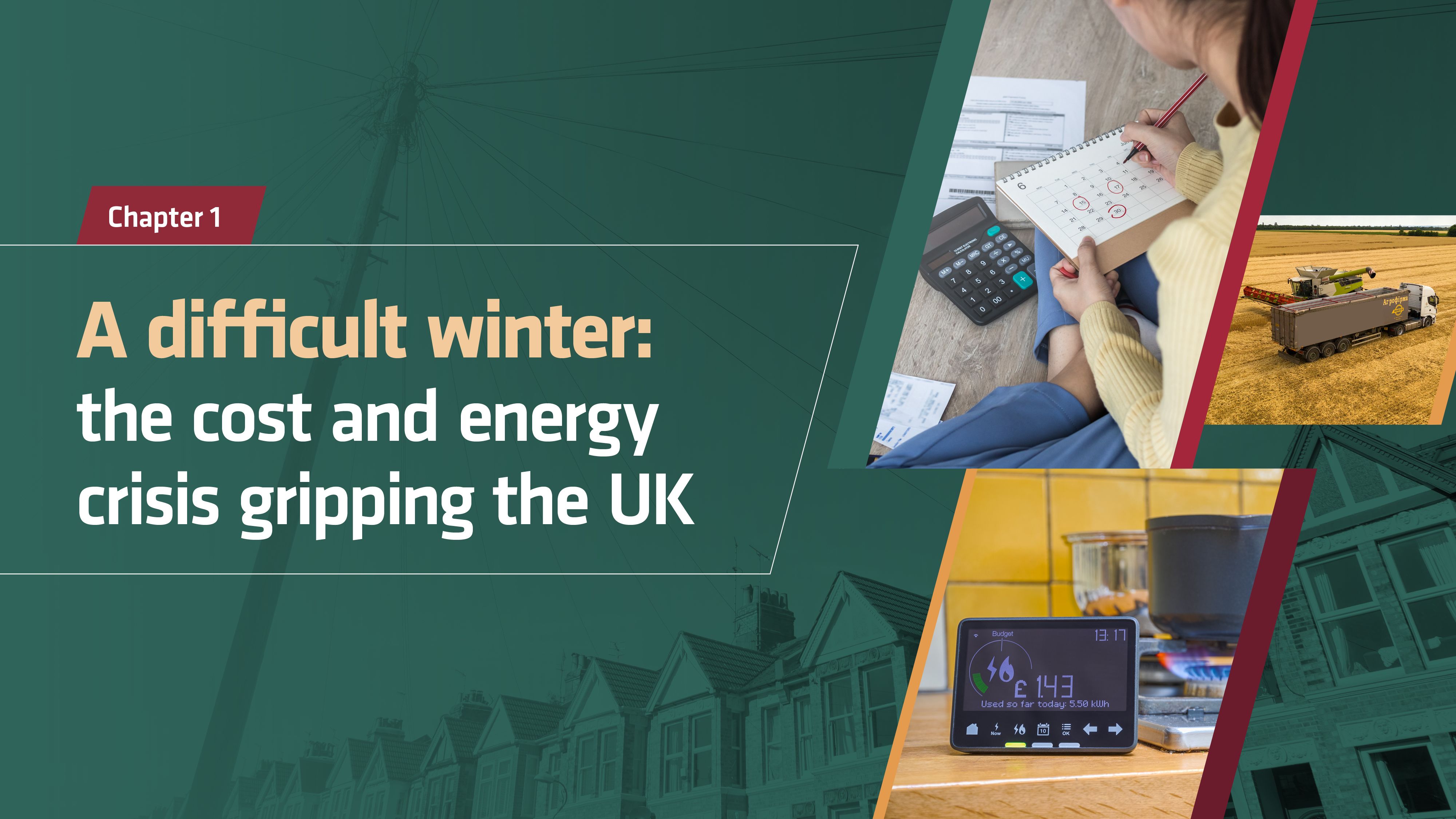 What this chapter will tell you:
Consumers across the board are experiencing a deeply challenging cost-of-living crisis, with 90% worried about rising living costs

People approaching retirement age (aged 55-64) are mostly likely to be very worried about the situation — significantly more than those aged 65+, who are more likely to have already retired

Women appear to be more concerned than men, and Wales and Scotland have been hit harder than England, with more people in these regions reporting a drop in income

The youngest consumers in the survey (aged 18-24) are most likely to have experienced a drop in income
Household costs are going up across the board —food, fuel, interest rates, energy— which is having a huge impact on people's lives. According to Office for National Statistics data, two-thirds of households say they are spending less on non-essentials and using less gas and electricity, and nearly half the population don't think they will be able to save any money over the next 12 months, up from one-third last year.
More concerning is that a third say they would be unable to afford an unexpected but necessary expense of £850 — a measure of the risk of poverty — an increase of five percentage points.
The ONS data looked at changes to people's financial situation in the six months to March 2022, which was before households were dealing with the full impact of April's cost of living rises when the cap energy prices increased.
As a result, consumers are having to carefully plan what they spend their money on and people are relying on credit.
Bank of England data showed that in August 2022 the annual growth rate of credit card borrowing was 12.9%, the highest since October 2005.
Buy now, pay later usage has also risen to the highest point and, according to data from GlobalData, the market will surpass $1tn by 2030,
Shoppers are also starting to cut back their spending where they can, with discretionary categories the first to be reduced.
We're already tracking signs of shoppers deferring DIY and homeware purchases
"Different households are of course experiencing the cost-of-living crisis differently and people's priorities will vary, but retail categories which rely on more discretionary spending will clearly be the first ones that consumers cut," says Jo Parman, strategic insights director at data analytics and brand consulting company Kantar. "We're already tracking signs of shoppers deferring DIY and homeware purchases, for example."
Against this backdrop, Retail Week's survey of 1,000 UK consumers explores how people are feeling, what they're spending their money on and what their plans are for the near future. The figures paint a stark picture: 90% say they are worried about the rise in the cost-of-living, and within that more than half (51%) report being very worried.
Many have experienced a loss in income. Nearly a third (30%) say they earn less as a household than they did pre-pandemic. Just 14% say they earn more while 48% report there has been no change.

As a result, shoppers are cutting back, saving more, and switching to lower cost brands. Discount supermarket Aldi — which in September became the fourth largest UK supermarket chain, replacing Morrisons in the Big Four — gained an additional 1.65 million customers in the 12 weeks to 2 October, 2022, according to Kantar.
Aldi's managing director of buying Julie Ashfield says: "We are doing everything we can to make food shopping as affordable as possible for millions of households, as well as making our customers' shopping experience as quick and simple as possible."
Retailers are not just focusing on consumers, but also working to support staff where they can. In October, Aldi committed to paying all store staff across the country at least £11 per hour from January (£12.45 for those working inside the M25), outstripping the Living Wage Foundation markers and hiking its base pay to 15% above what it was a year ago.
In April, Asda announced it was investing £73m in cost-of-living measures, which included raising shop floor wages by 44p to £10.10 an hour.
Demographic changes: who's feeling the pinch?
Women are feeling more concerned about the economic situation than men, with 58% saying they are very worried, compared with 43% of men.
People who are approaching retirement age (55-64) are more likely to be concerned about the economic situation than other age groups, with 61% saying they are very worried compared with 36% of 18-24 year olds and 44% of those who are more likely to already be retired (aged 65+).
The youngest respondents are more likely to have been hit by falling incomes, with 41% of those aged 18-24 earning less than pre-pandemic, compared with 20% of those aged 65 and over and 29% of those aged 35-44.
Wales and Scotland also appear to have been harder hit than England in terms of income, with (respectively) 42% and 38% saying they earn less than they did pre-pandemic compared to 28% in south east England.
Each demographic is facing its own challenges and retailers need to tailor marketing content and tone around their core customer, such as value for money and making budgets stretch for women and older people, and fun deals for the 18-24 year olds, who often have less responsibilities at this stage in their lives.
The same applies to other demographics, such as and retailers should bear in mind their consumer target
Retailers need to emphasise value and making budgets stretch in their marketing to women and older consumers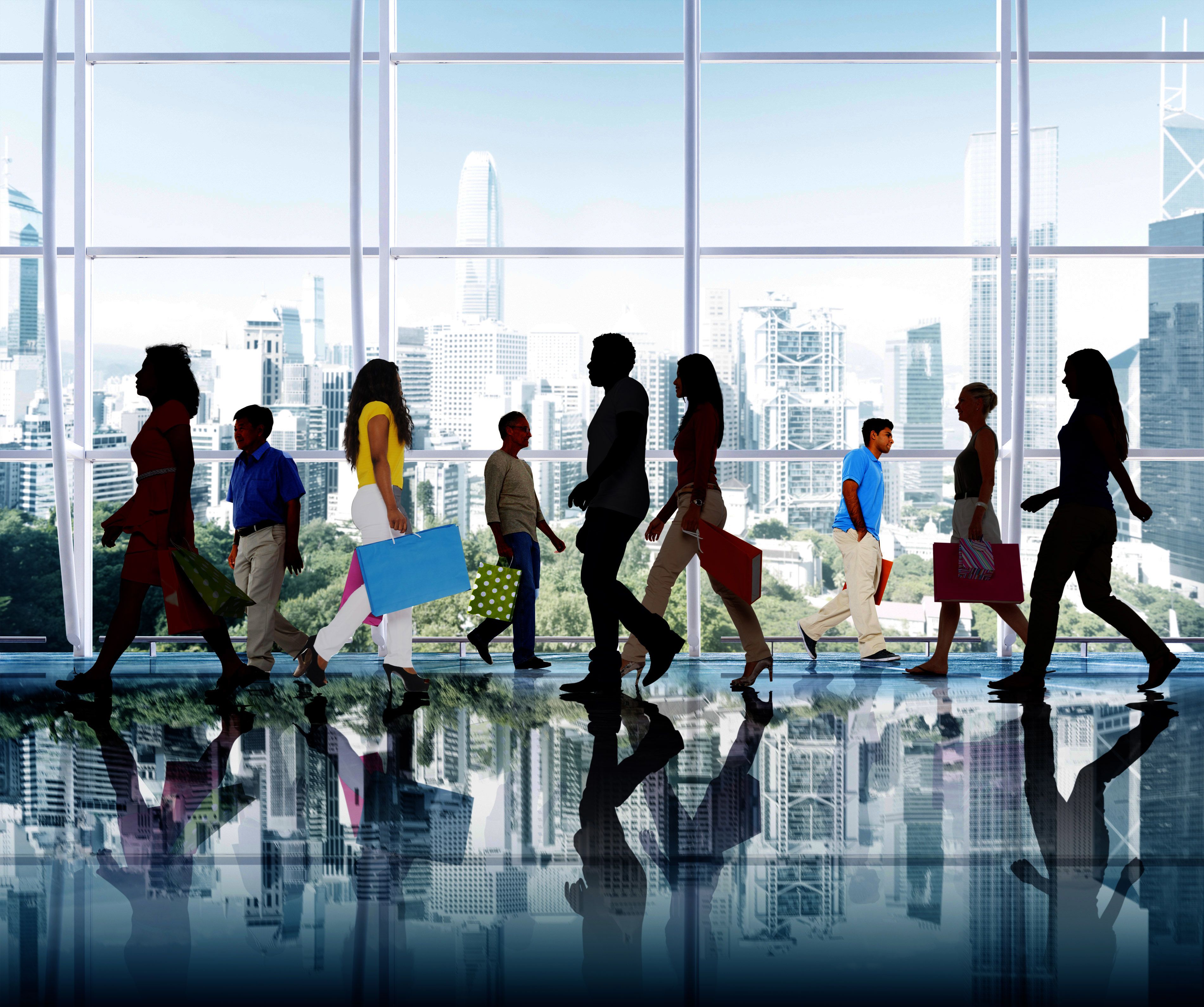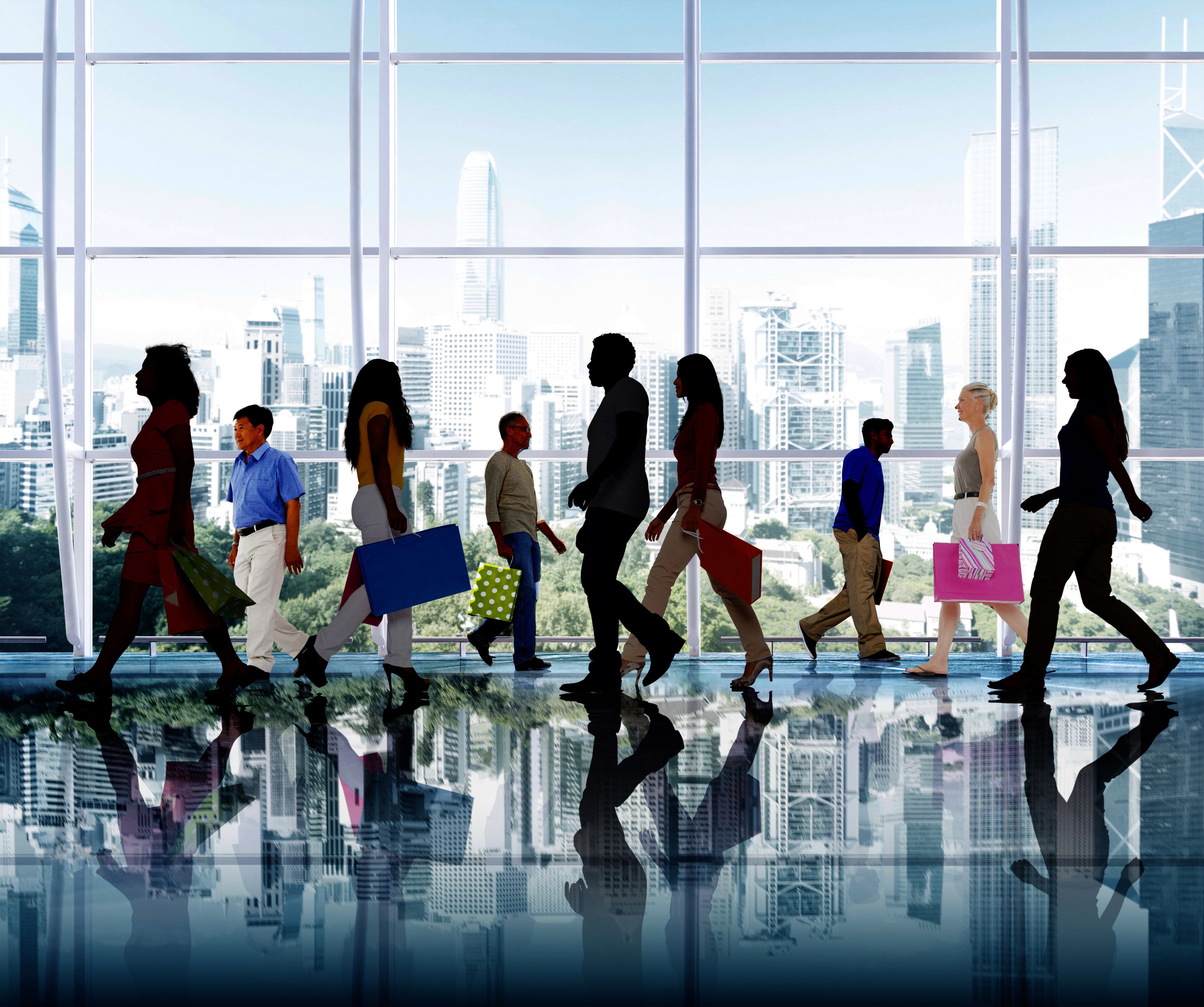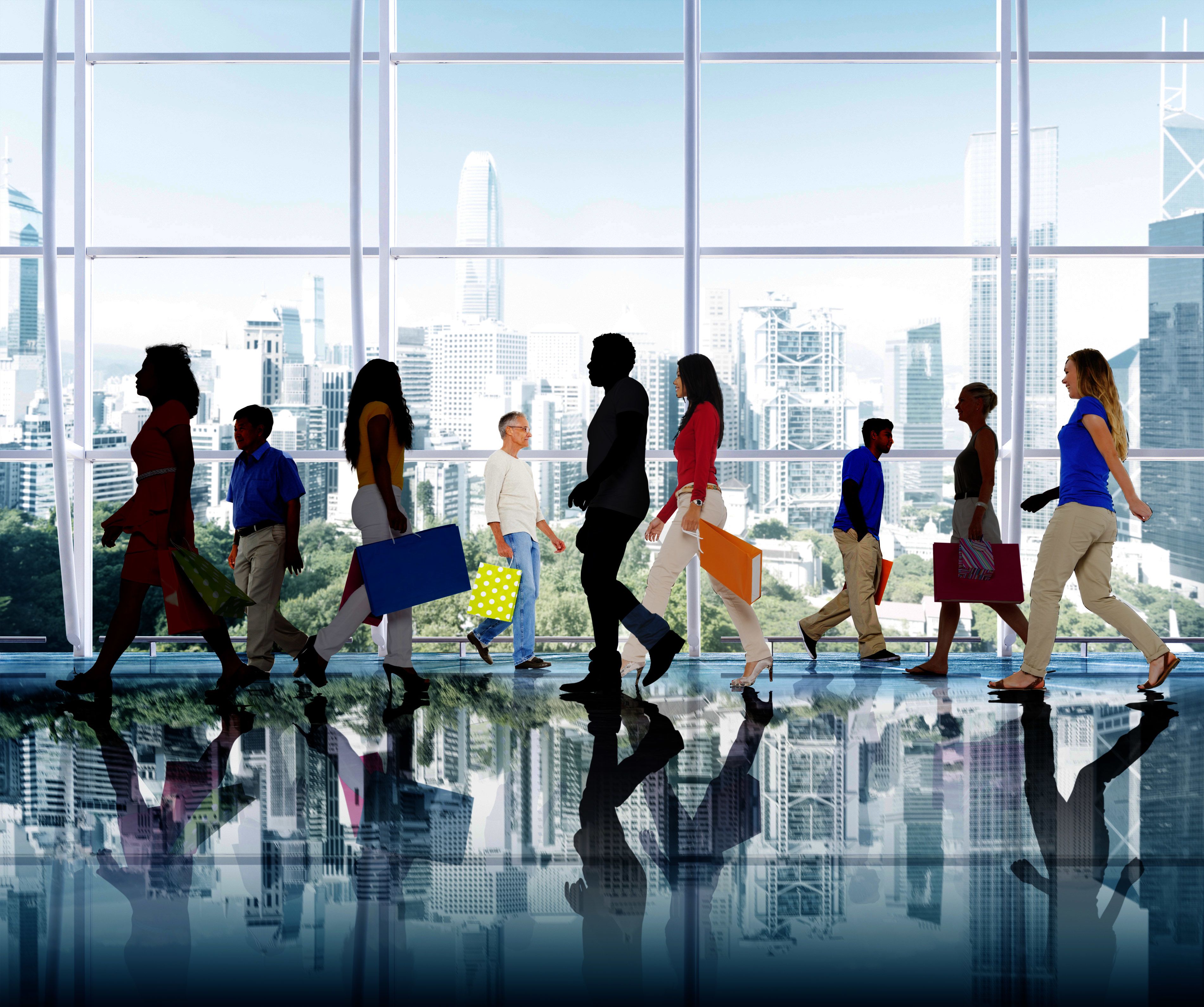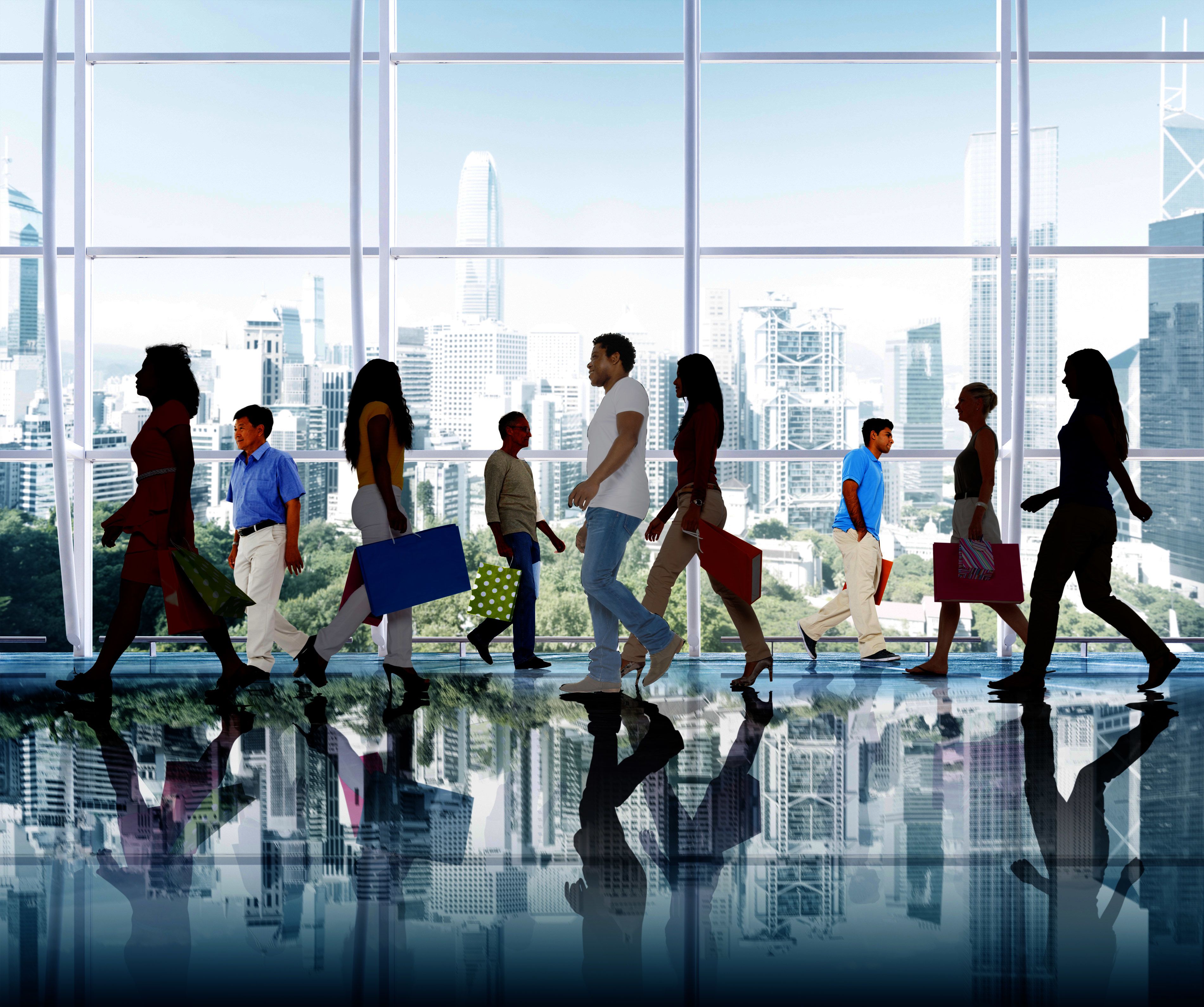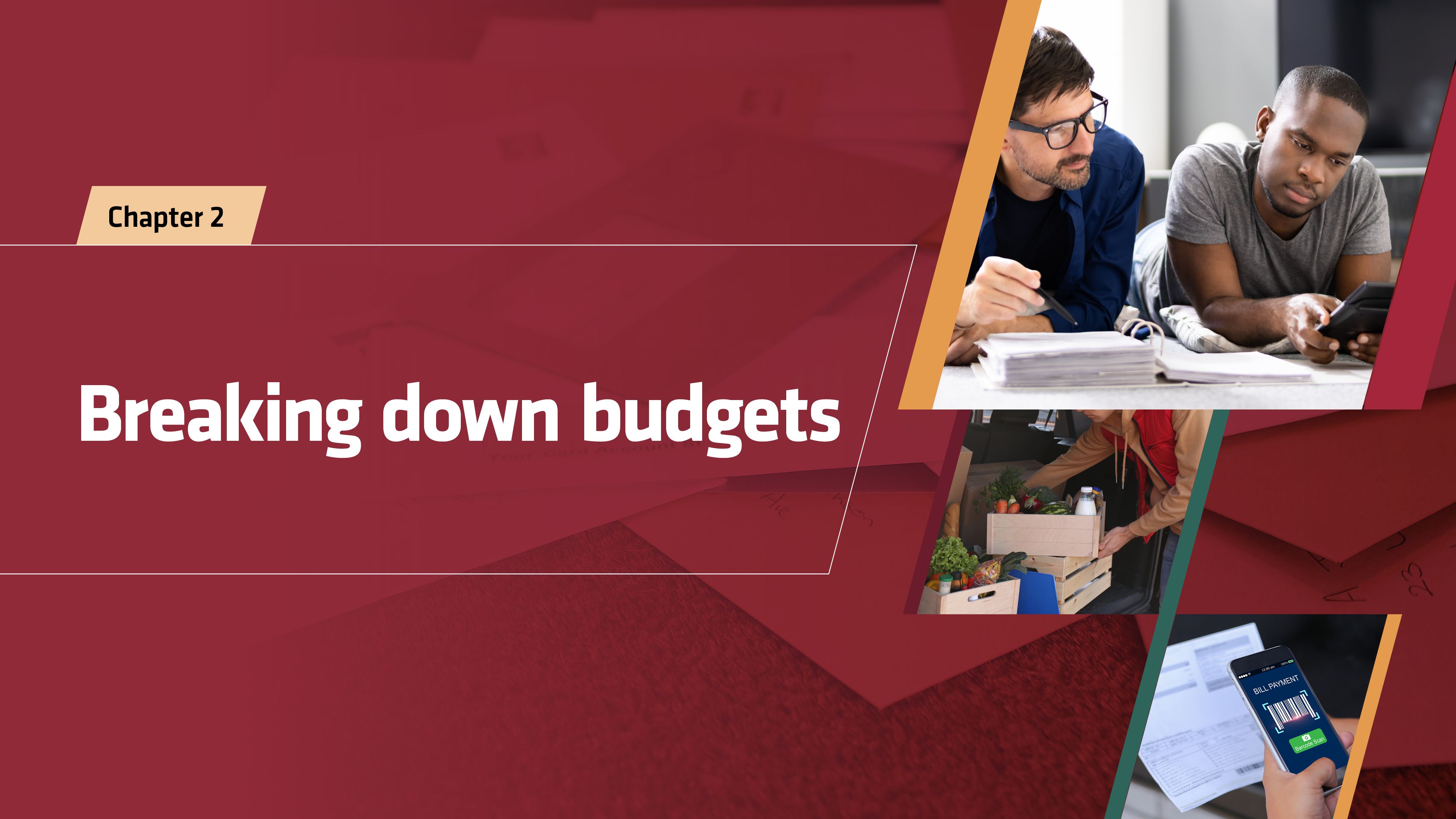 What this chapter will tell you:
A significant number of respondents report higher housing costs such as mortgage or rent, with the situation more acute for the youngest age group (18-24)

Nearly everyone has experienced higher energy bills and food costs, but there is variation according to age

Consumers are compensating by cutting back in other areas, with big-ticket items and fashion most likely to be reduced
Where are consumers spending their money, and what is eating up their incomes?
Unsurprisingly, housing accounts for a significant proportion of most people's outgoings in the form of mortgages or rent. However, while costs vary widely (see income section below), many respondents are struggling with some aspect of increased housing costs.
More than a third (38%) say their mortgage or rent has gone up since 2021, and this rises for younger people, who are more likely to be renting or paying larger mortgages: 48% of those aged 18-24 say housing costs have risen. This is only marginally lower, at 47%, for those aged 25-34 and 35-44.
Consumers in London (48%) and Scotland (44%) are particularly likely to be experiencing higher mortgage or rent costs. Meanwhile, 88% of all consumers say their electricity bills have gone up, and 79% reporting rising gas costs.
Petrol costs have risen for 71% of respondents, and mobile phone bills have increased for 33%.
While spend on food has risen for 84% of shoppers, clothing is a more varied picture — 29% report an increase, 30% say they have reduced their spend on clothing and 41% say it has remained the same. This suggests that the fashion market will at best stay static in the next year.
Incomes divvied up
What proportion of people's income does each category take?
Housing costs
For a fifth (20%) of our respondents, housing accounts for between 21% and 30% of their income. Just over a quarter (26%) pay no mortgage or rent at all, but at the other end of the scale a third (33%) spend 31% or more of their income on keeping a roof over their head.
Housing costs vary significantly by age group. For the 65+, 63% have no mortgage or rent outgoings, which likely contributes to their lower levels of anxiety about the rising cost of living (44% in this age group say they are very worried about the rise in the cost of living, compared with 61% 55-64 year olds, who are more likely to be approaching retirement and possibly in the final stages of paying off a mortgage).
Middle-aged people are most likely to pay proportionally higher housing costs, with at least 31% of their income taken up by this for 42% of 45-54 year olds and 45% of 35-44 year olds.
Energy and other bills
Electricity and gas bills account for a significant amount of most people's monthly budgets, with 83% of all consumers spending up to 20% of their income on electricity, and 78% spending the same proportion on gas. The energy price cap, which came into effect in October 2022, reduces the unit cost of electricity and gas and should help lower spend in this area. A government research paper found that household energy bills increased by 54% in April 2022 and were due to increase by a further 80% in October, but the price cap will limit this to 27%.
Petrol accounts for up to 10% of income for 56% of people, with a further 20% spending between 11 % and 20%. And 84% of people spend up to 10% of their income on their mobile phones.
Food and clothing
Food spending is more varied, with 75% of respondents spending 30% or less of their income in this category. Those in the middle-age brackets — who are perhaps more likely to have dependants at home to feed — are more likely to spend more. For example, 32% of those aged 35-44 spend between 21% and 30% of their income on food, compared with just 12% of 18-24 year olds.
Clothing spending also varies by age. Nearly a fifth (19%) claim to spend nothing on clothing, which is a larger proportion of respondents than who say they spend between 11% and 20% of their income on this category at 12%. The overall picture is that most people (65%) spend up to 10% of their income on clothes.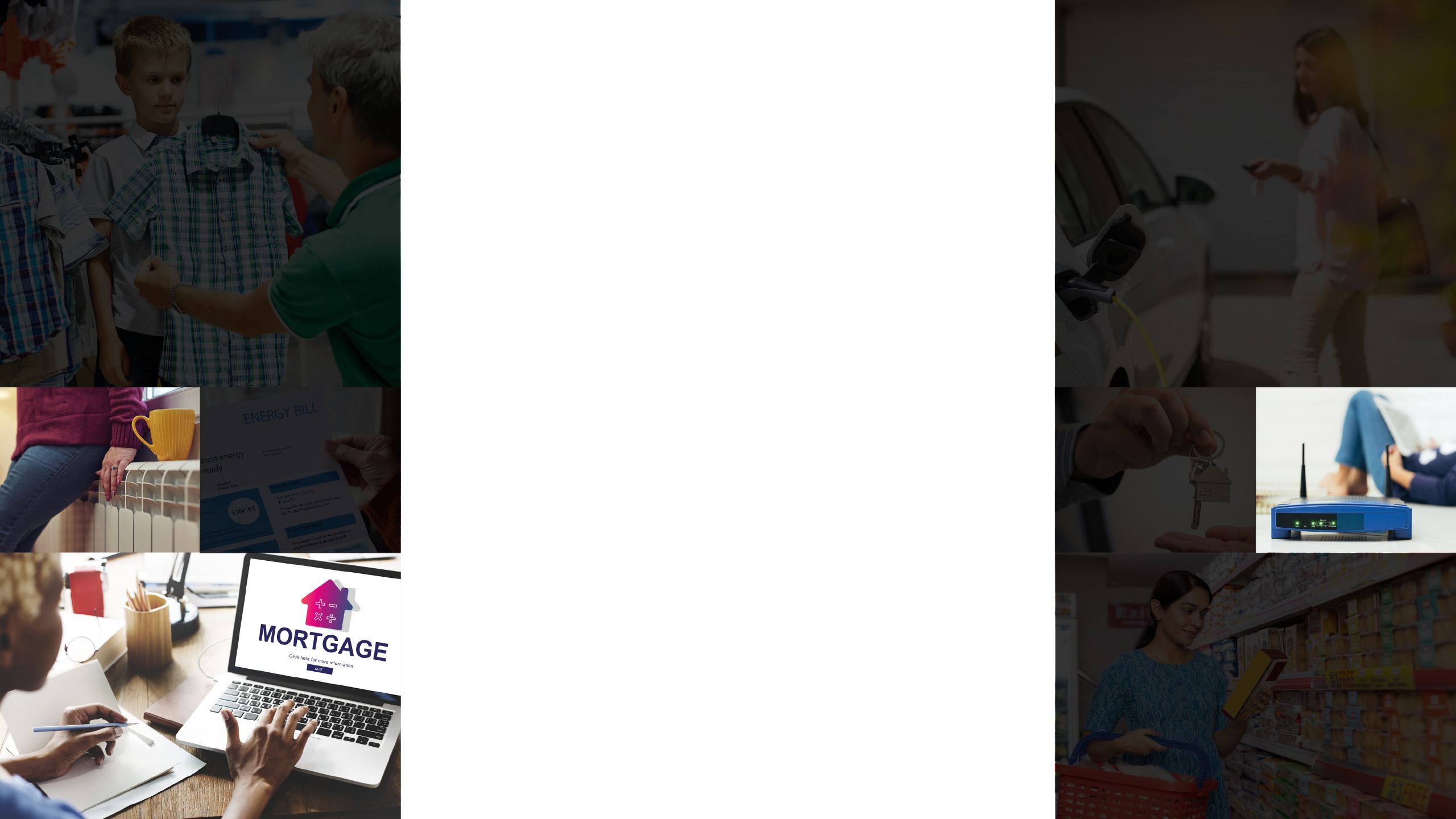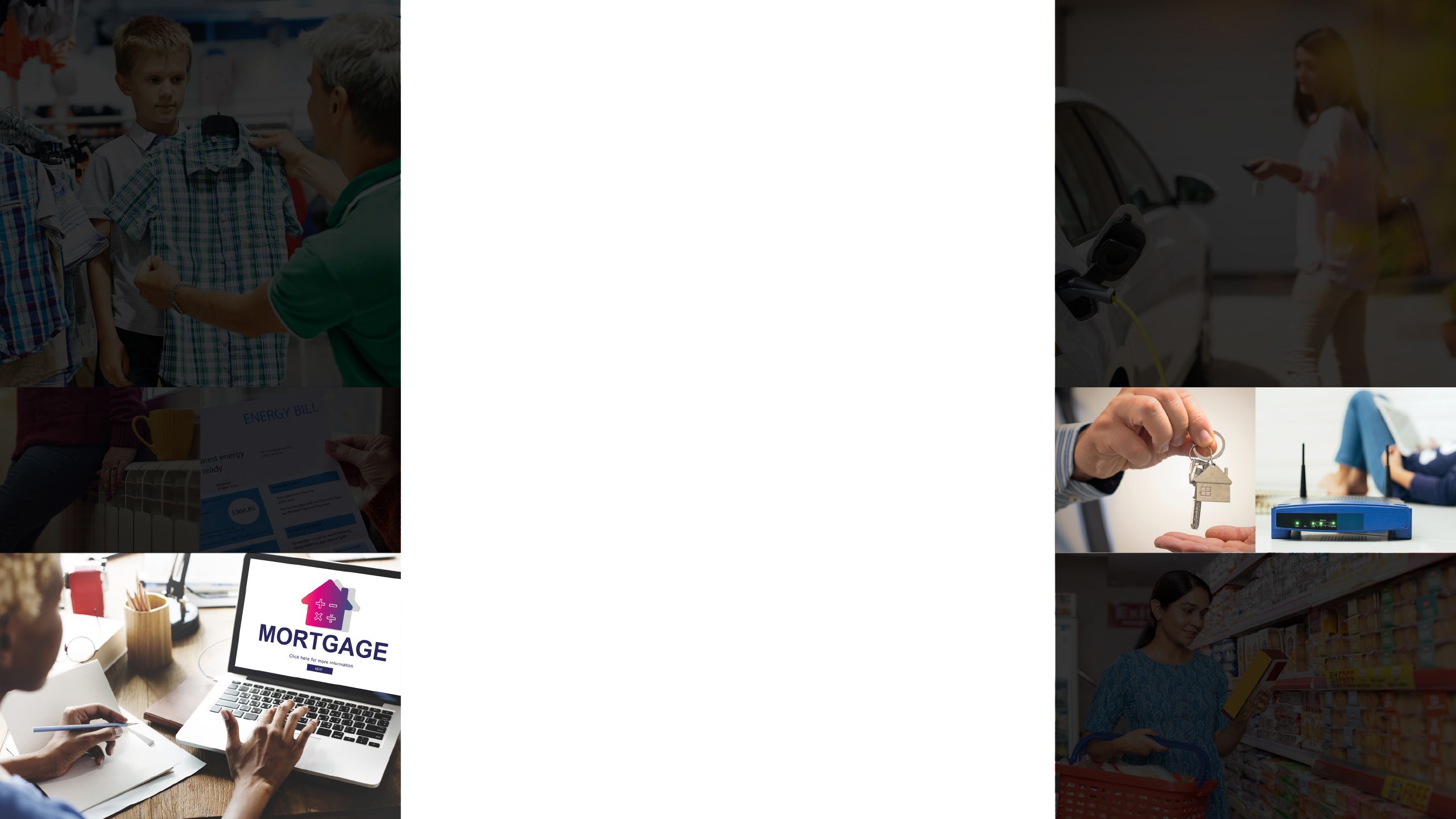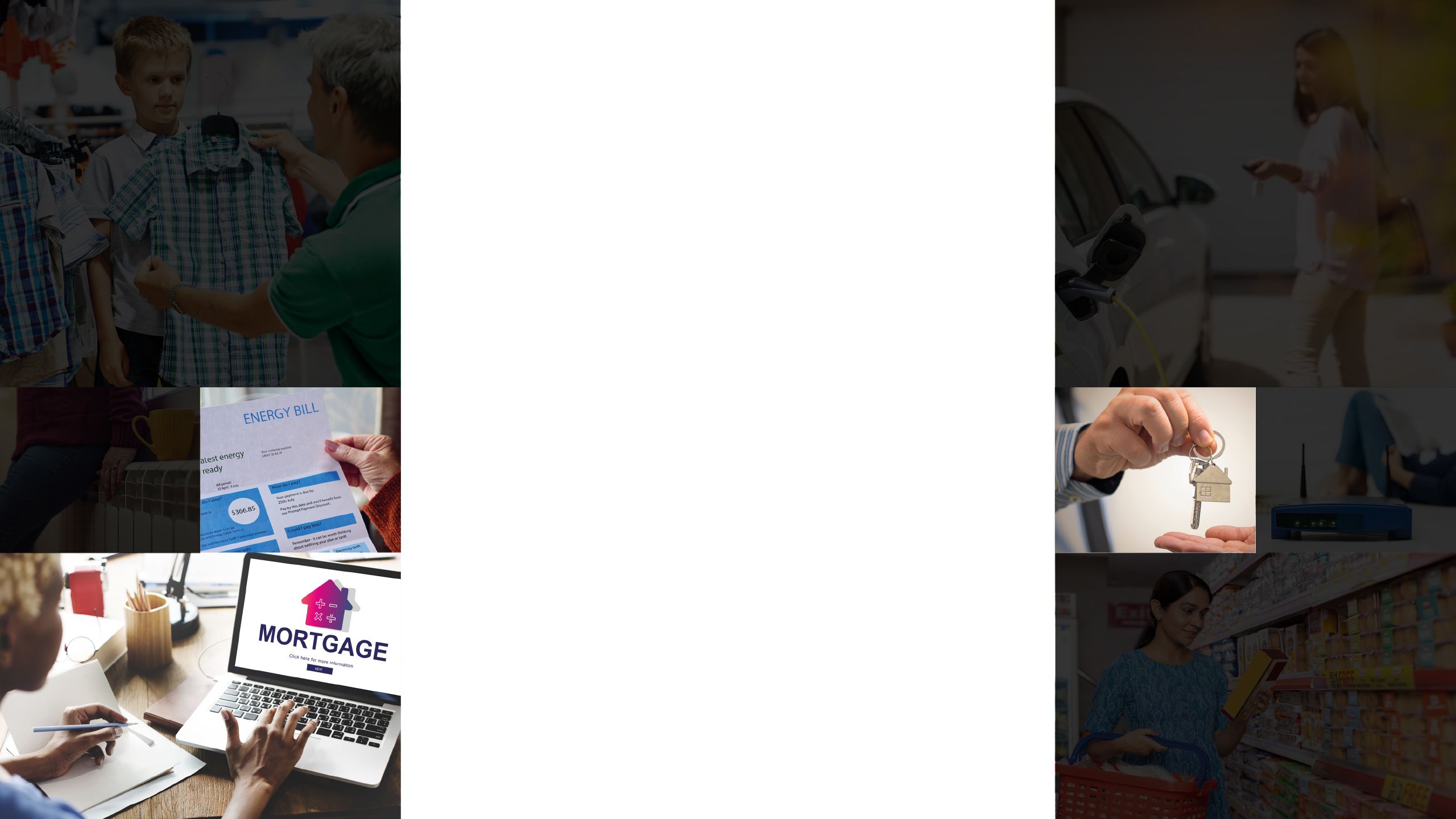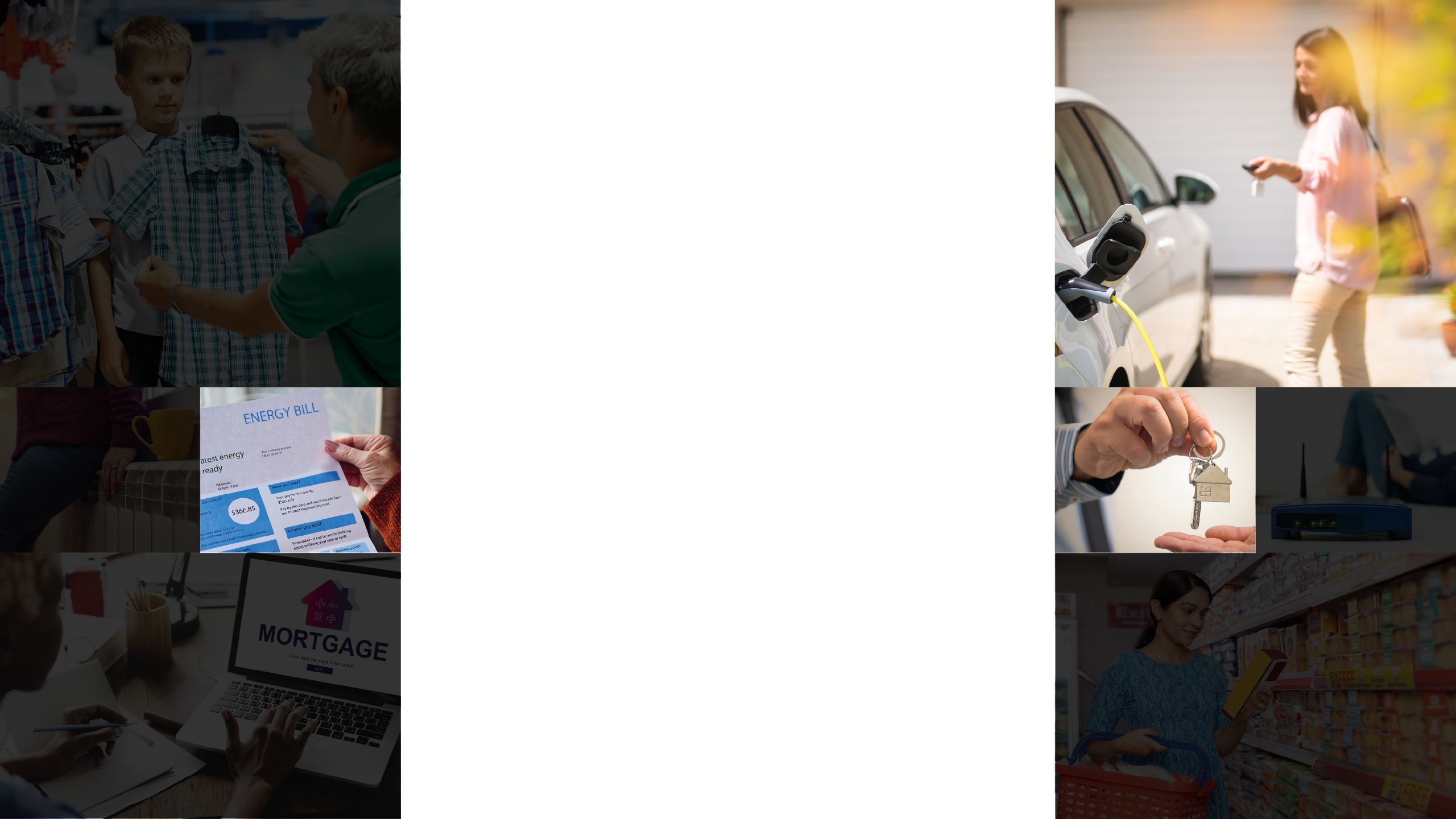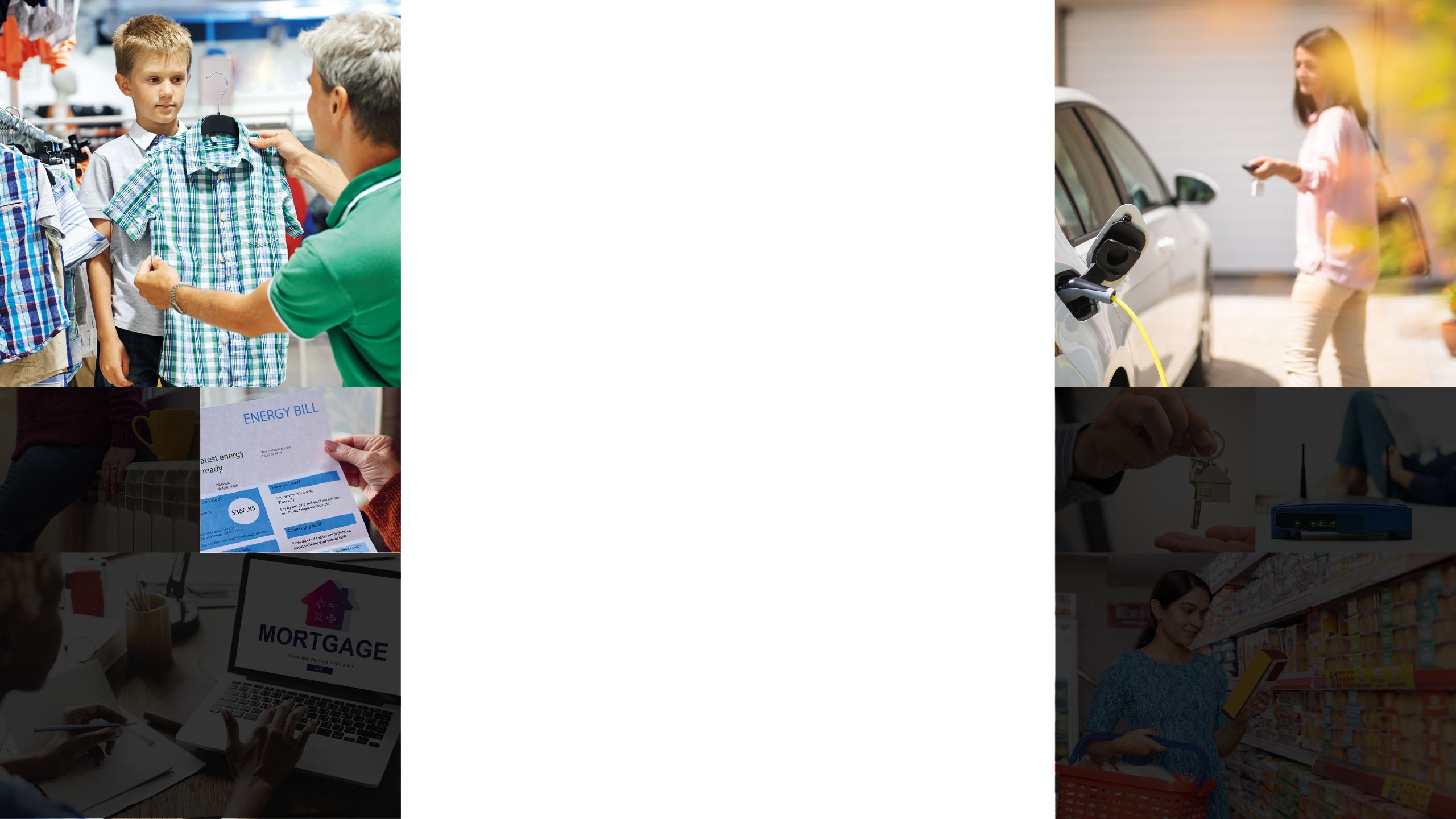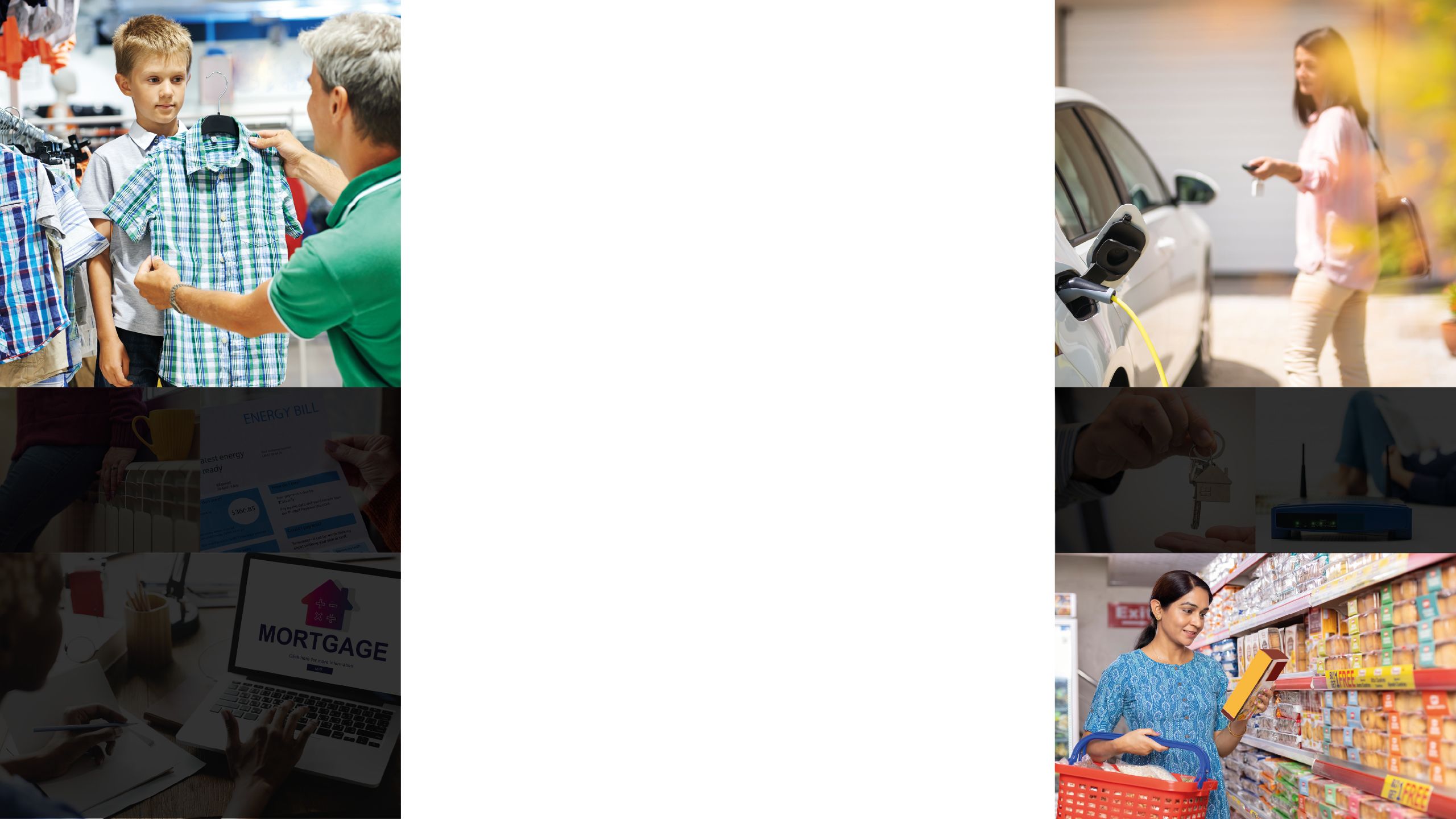 Where is spending rising and falling?
What does monthly spending look like when it comes to actual amounts, and where are consumers cutting back? To get an idea of how the recent financial situation has impacted people's budgets, respondents were asked about how their estimated monthly spend had changed compared to pre-April 2022.
70% of respondents say they have increased their spending on food. This is the only category where a majority of consumers have upped their budgets
Big-ticket items and fashion are the two categories where consumers are mostly likely to report cutting back, with 40% saying they are spending less in both these areas
As demand drops it can be tempting to resort to fire sale discounts and huge price drops, but it is damaging to brands and to margins to drop too quickly too soon, and there are better alternatives.
Martin Bailey, UK sales director at sales promotion solutions agency Opia, says: "Now more than ever customers want a good deal. Discounting is hard to recover from as it trashes the perceived value of the product. But worse than that, it does nothing to create a personal link with the consumer — and that's what brands need if they are going to pull consumers towards making a purchase.
"Contrasted with more creative solutions, such as a gift with purchase or product trade-in, these solutions allow you to be more in tune with your customers' needs and create a positive connection that goes way beyond the purchase."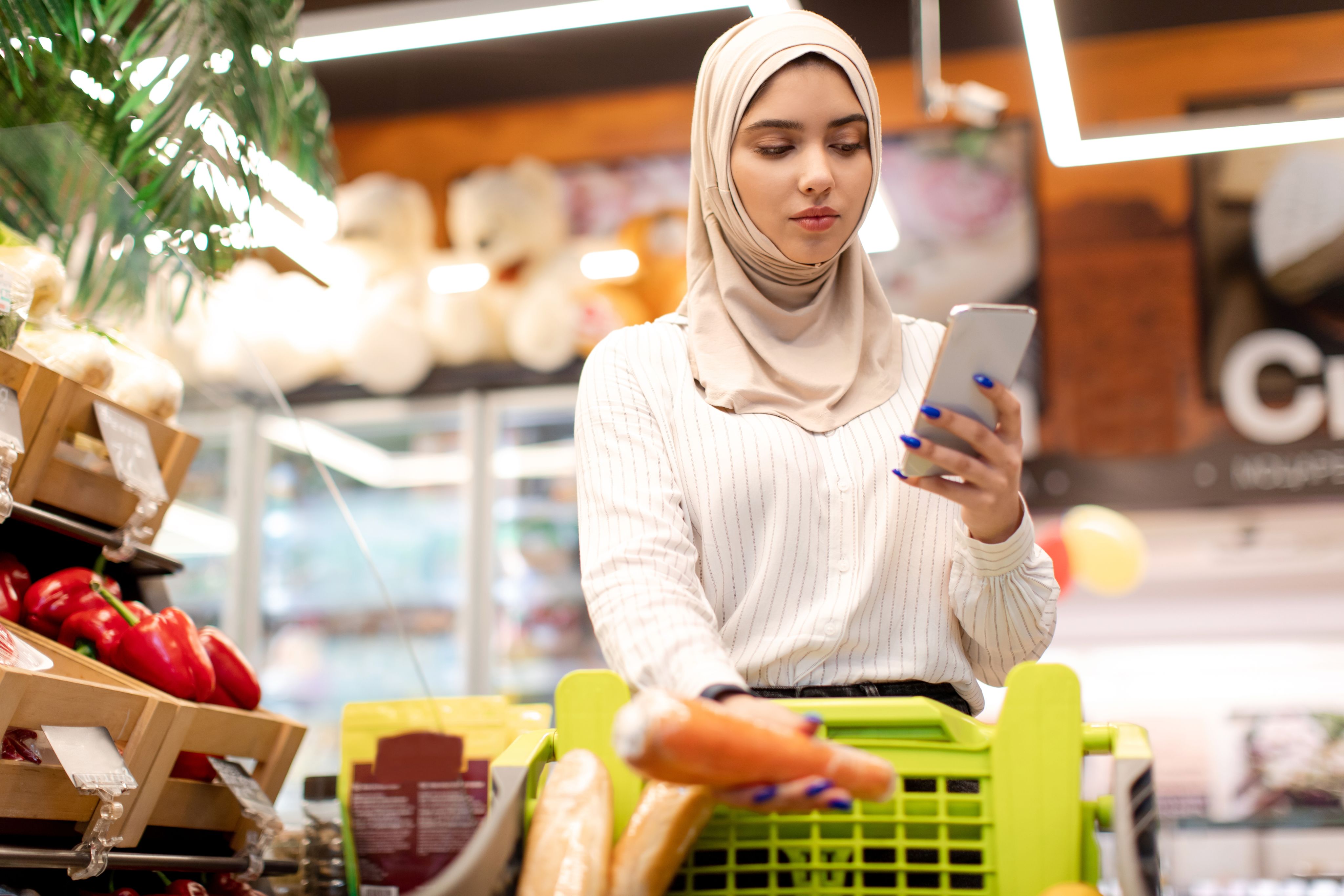 FOOD: For 70% of respondents, their spending on food has risen compared to pre-April 2022. The majority (63%) report spending between £101 and £500 a month on food (30% £101-£250 and 33% £251-£500). For 21% their budget is up to £100, for 11% they spend between £501 and £1,000 and 3% spend £1,001 to £1,500. The remaining 2% spend up to £3,000.
The inflationary pressures and unique set of challenges in this category mean that even as consumers spend more, grocers' profits are falling. Recently Tesco reported a fall in first-half profits caused in part by the impact of inflation but primarily by a decline in year-on-year volumes. Adjusted operating profit fell 9.8% to £1.32bn.
Consumers seems to be turning to own-brand or cheaper ranges. Marks and Spencer recently revealed that its Remarksable range — which comprises 140 everyday items price benchmarked against other supermarkets — now makes up 23% of shopping baskets.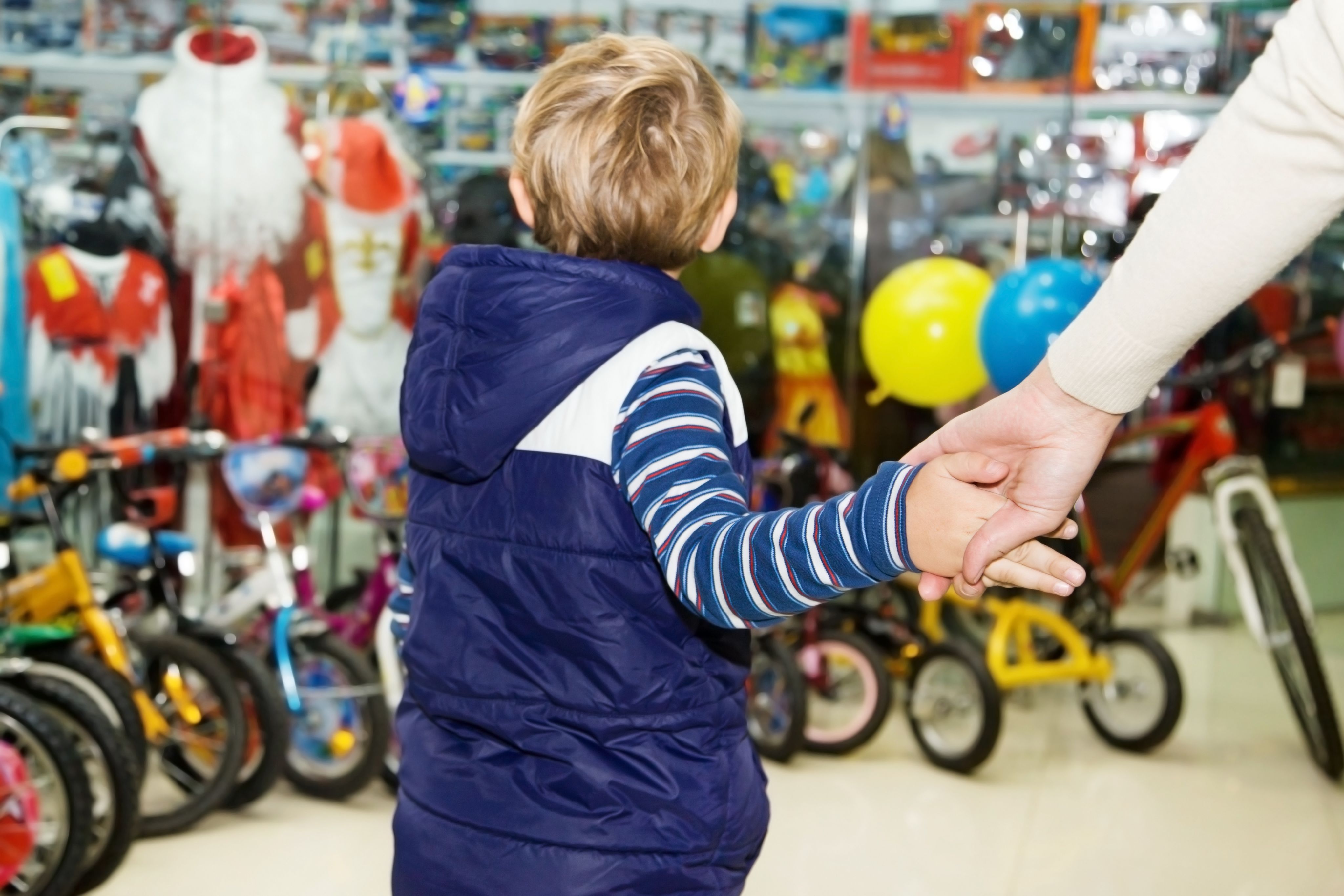 TOYS AND GIFTING: As a category this is not a high priority for most people's budgets most of the year: more than a third (34%) spend nothing each month on toys and gifting; 54% spend £1-£100; 7% between £101-£250; and the remaining up to £1,500. Just over a third (34%) have reduced their spend in this area while 43% say it remains the same. The 35s-54s are most likely to cut back in this area, with 39% saying they have done so.
In the run up to Christmas spending priorities change and while this year many are cutting back on their budgets, toys and gifting is not being hit as hard as other areas — see chapter 3 for more on this.
Despite a difficult market, retailers selling toys have so far managed to maintain growth. Mattel said in October that it still expected growth in 2023 and The Very Group said it had maintained share in a difficult market when reporting its full-year results in October.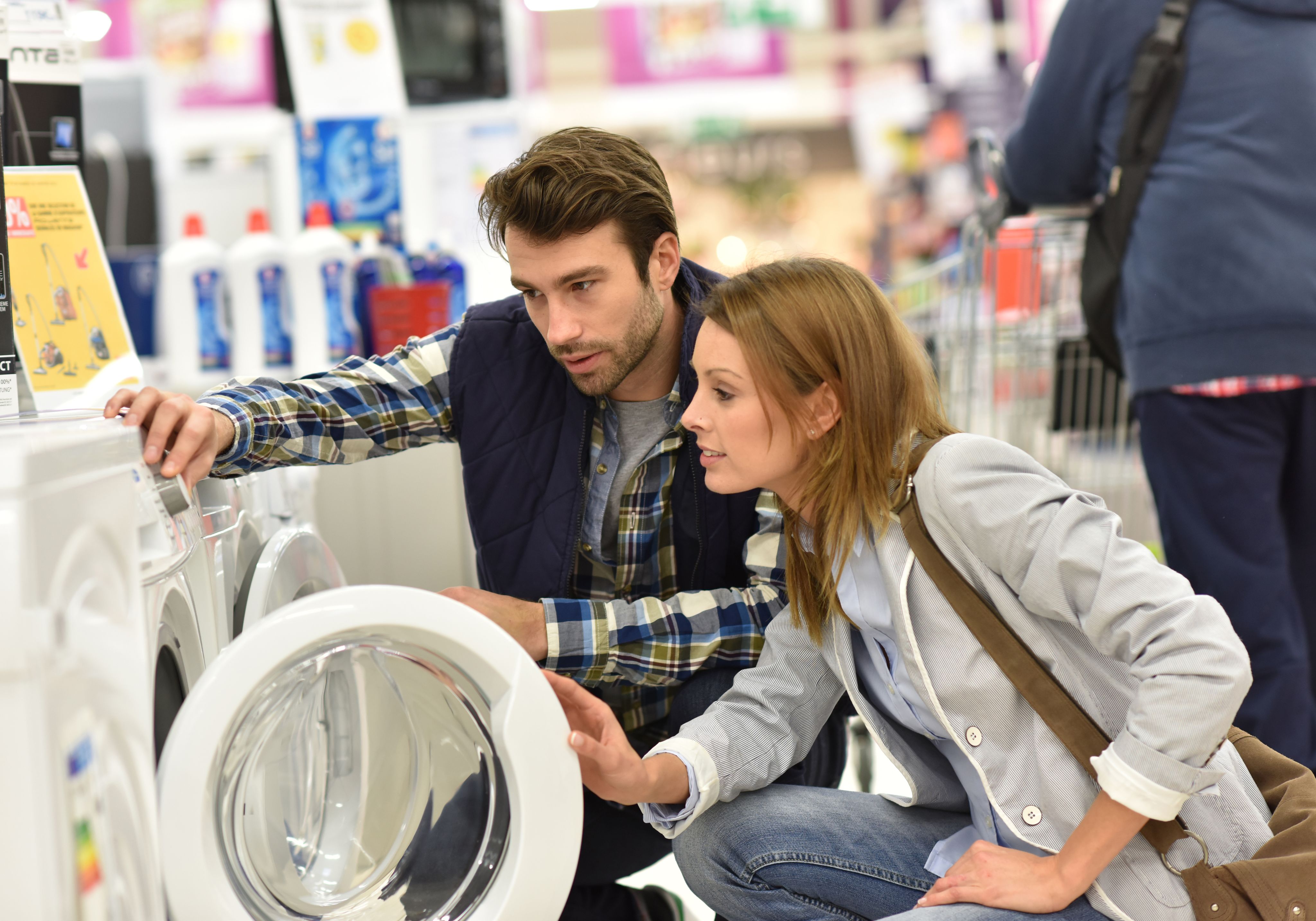 ELECTRICALS: It's a mixed picture for electricals: just under a third (30%) have reduced their spend, but 25% say their spend in this category has risen. Older shoppers are more likely to cut back in this category than younger – in fact, 47% of the 18-24 age group say they have spent more since April. Monthly budgets range from nothing for 36% of consumers, up to £250 for 53%, 6% spending £251-£500, and the remaining spending up to £3,000.
Retailers are taking a pragmatic approach in response to consumer uncertainty. In July Currys posted an increase in full-year earnings with a 19% uplift in adjusted pre-tax profit to £186m in the year to April 30, but warned of an uncertain outlook, flagging a cost reduction programme to offset soaring energy and fuel bills, which includes identifying savings of £69m from supply chain efficiency, IT and central reorganisation costs, non-product related operational spending and stores.
And in October, while The Very Group posted full-year sales increases in some categories, electricals were down 13.9%, from £863m in 2021 to £742.7m.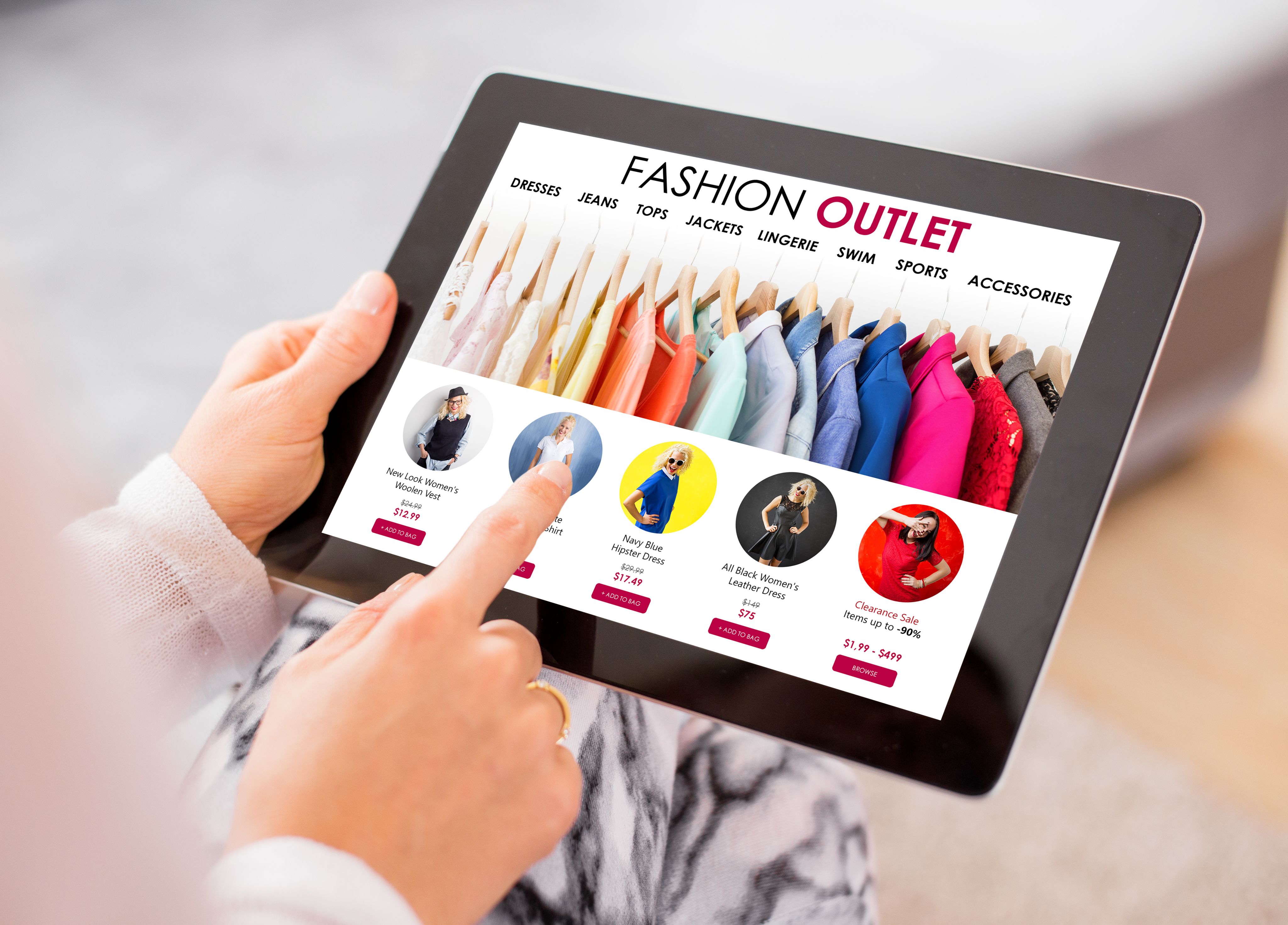 FASHION: Budget wise, 44% are spending up to £50 a month, 20% £51 to £100, and only 10% in the £101 to £250 bracket and 5% in the £250 to £500 range; more people than those last two combined (18%) say they spend nothing on fashion each month. A significant 40% of respondents say they have reduced their spending on fashion, with women (43%) slightly more likely to than men (38%). Younger shoppers appear to be cutting back less, with 27% of 18-24s saying they have spent less, compared with 35% spending more. By comparison, 46% of those aged 55-64 say they are spending less.
This varied approach to fashion spending is reflected in retailers' recent performances. In October fast fashion brand Quiz reported a 37% jump in sales as its customers sought "glamorous looks at value prices", and The Very Group reported a 6% increase in fashion sales in its recent full-year results. However, Asos reported full-year losses of £9.8m recently, saying it is "difficult to predict" how consumers will shop next year.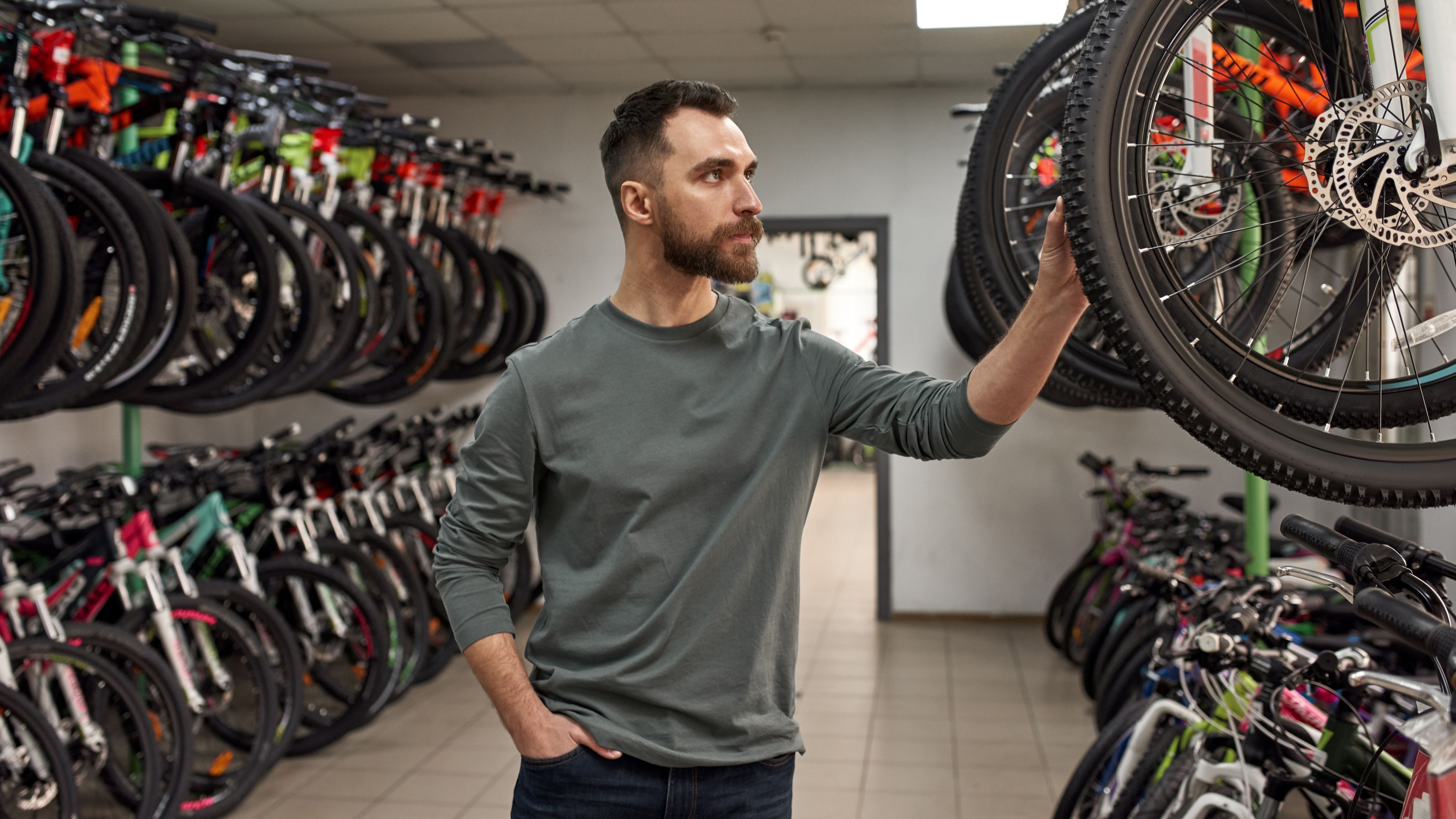 SPORTS AND LEISURE: This category has been hit hard, with 43% saying they spend nothing per month, 32% spend up to £50, and a further 14% between £51 and £100. Only 7% spend £101 to £250, and 2% £251 to £500. A third (33%) have tightened their belts and are spending less in this category compared with 2021.
Retailers in this category are wary of the coming year. Despite posting a strong set of first-half results, JD Sports' non-executive chair Andrew Higginson struck a cautious tone in September "given the widespread macroeconomic uncertainty, inflationary pressures and the potential for further disruption to the supply chain with industrial action a continuing risk in many markets".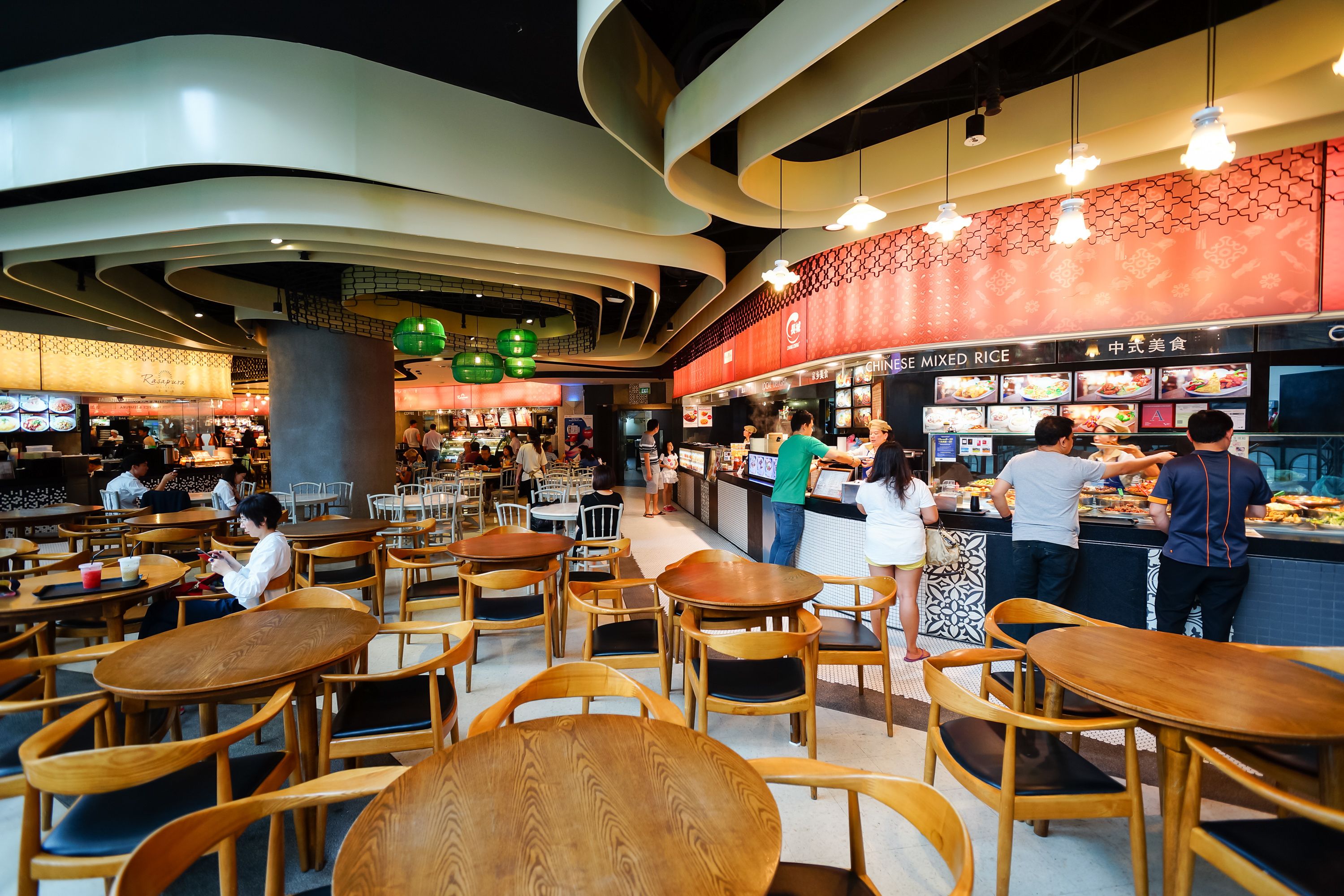 ENTERTAINMENT AND EATING OUT: While consumers are still spending in this category — 59% spend up to £100 per month, 14% spend £101 to £250 and 5% splash out between £251 and £500— people are still cutting back (43%) compared with last year. The 55-64 age group (53%) is most likely to cut back and women (47%) more so than men (38%). And 17% say they don't spend in this category at all.
Some retailers are seeing the opportunity to help people through this difficult time by offering cheaper at-home experiences, similar to during the pandemic. M&S, for example, said it was launching more Dine In and Gastropub meals.
The restaurant industry is battling rising food, energy and wage costs and just last month the industry body UKHospitality warned of a tidal wave of closures unless government support was forthcoming.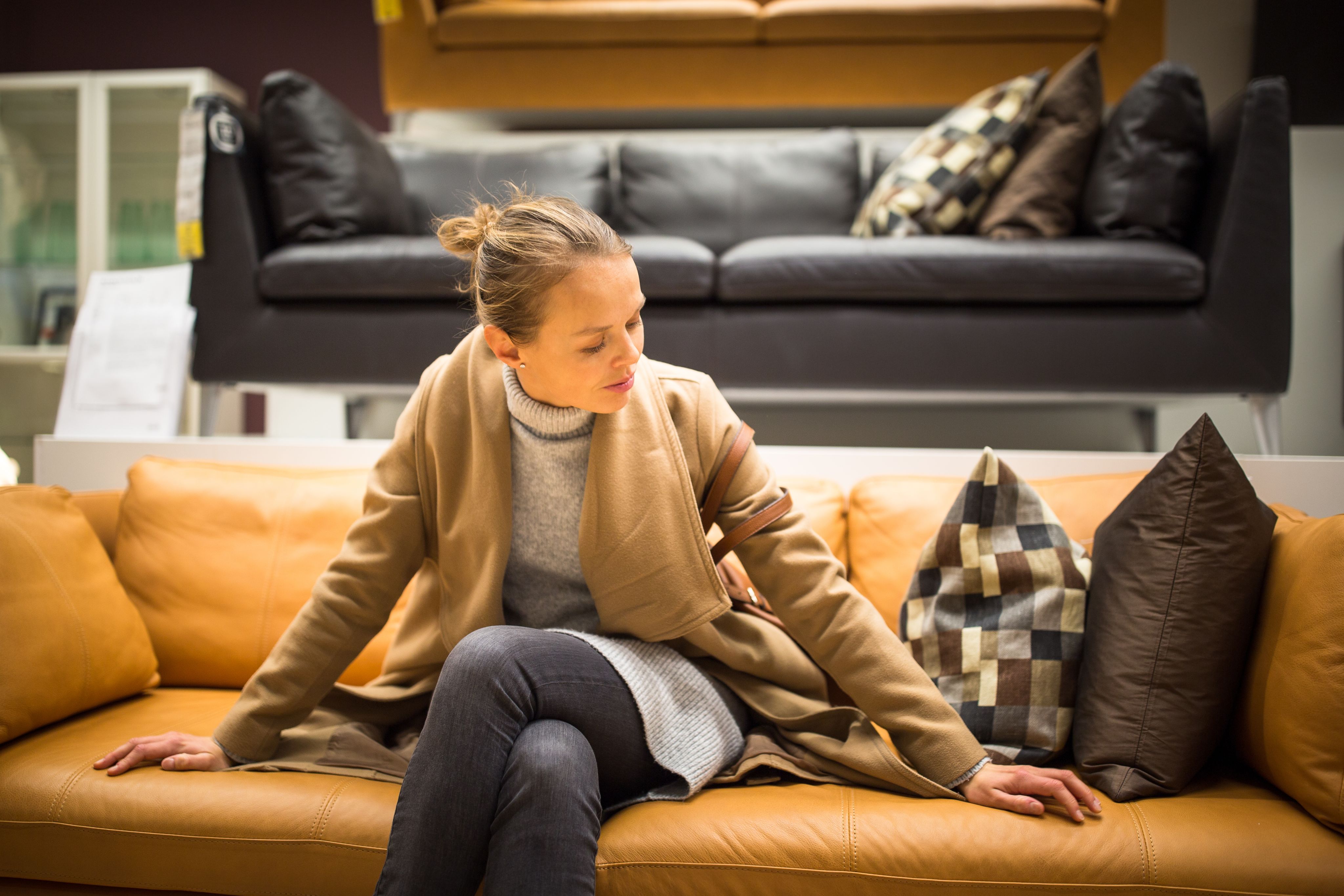 BIG-TICKET ITEMS: The majority of people (58%) have spent nothing on big-ticket items per month since April 2022, while 23% have spent up to £100 a month, 9% £101 to £250, and 5% £251 to £500. And 40% are spending less compared with last year. Shoppers in Scotland (57%) are particularly likely to have cut back.
The challenges for some homeware retailers are clearly visible. Made.com and Eve Sleep both went into administration recently — Next has now acquired Made and Bensons for Beds has taken over Eve.
"When it comes to big-ticket items, consumers will want to know they are spending their money wisely on purchasing the right product that is going to last them a long time," says Dan Meader, COO at Opia. "They're going to be nervous about wasting money on the wrong choice and they will delay making a decision until they're reassured.
"This makes it more important for retailers to look at the tools at their disposal for closing sales: reliability promotions, warranty upgrades and satisfaction guarantees can all drive differentiation and offer some peace of mind to customers."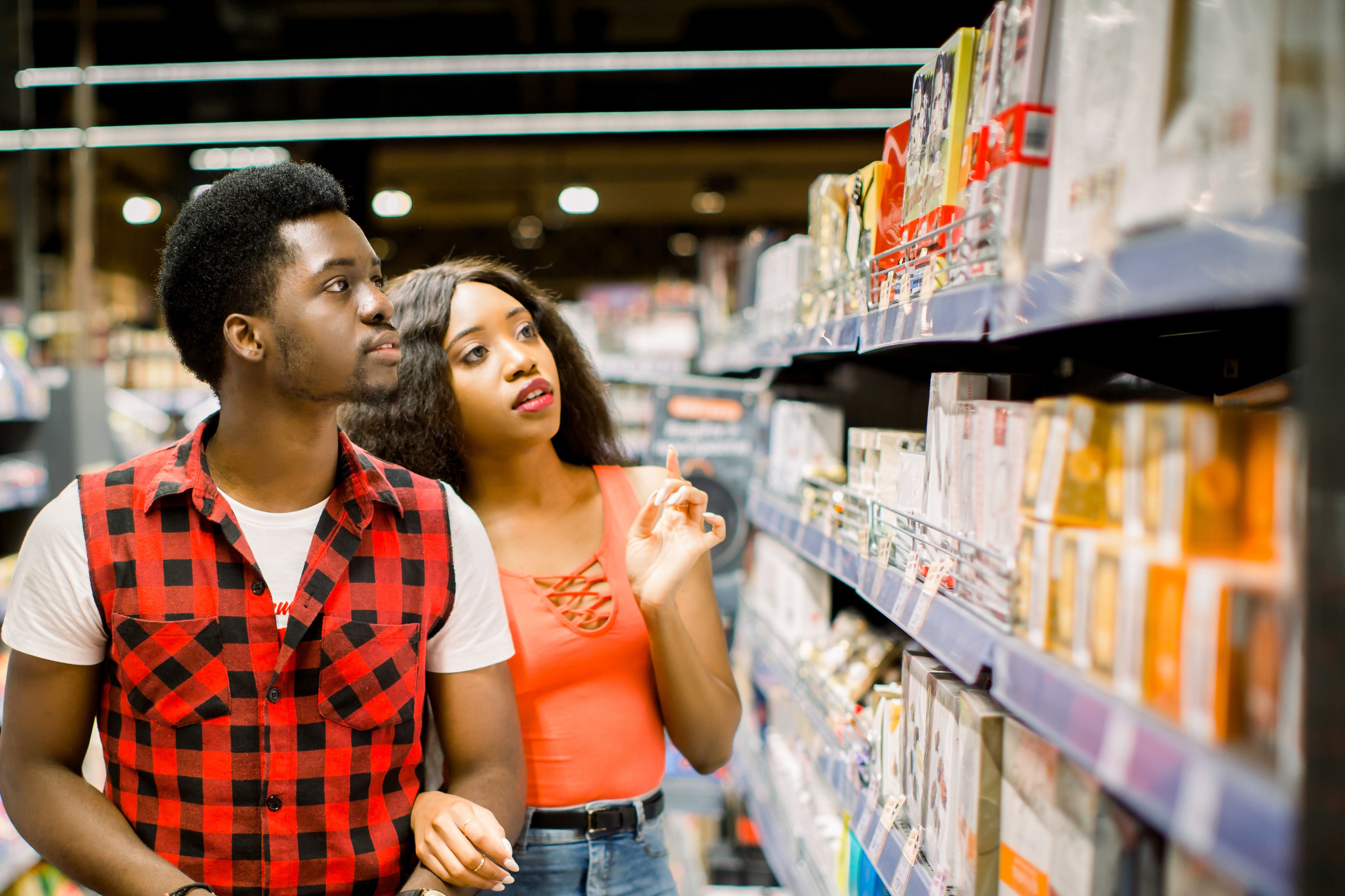 GENERAL MERCHANDISE: This category takes up to £100 of spend for 63% of people, and 11% spend £101 to £250. Fewer consumers are cutting back compared with other categories, with 28% saying they have done so. But they are trading down where they can.
This is a trend that Poundland is hoping to cash in on, having opened its first large-format store in Nottingham earlier this year, aiming to attract value-seeking consumers looking to do their weekly shop at the discounter — with the promise of more stores to follow. Chief executive Barry Williams told Retail Week that the store is a "complete shop right across all of the FMCG categories".
And Poundland owner Pepco recently posted group revenue growth of 17.4% .
However, the category is far from immune to inflationary and macroeconomic challenges, with value retailer Wilko drafting in advisors in October as it mulled cost-cutting or restructuring options.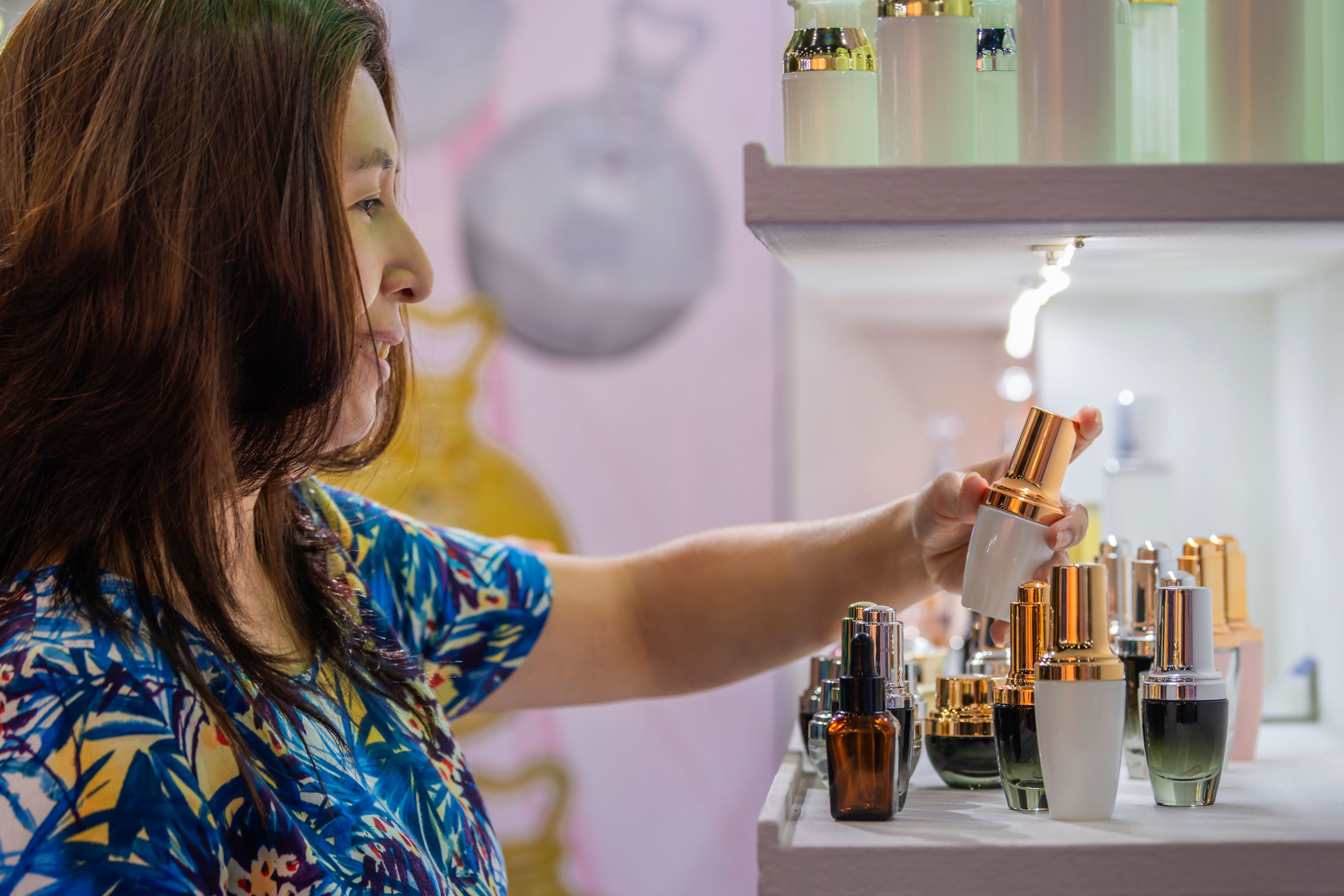 HEALTH AND BEAUTY: With 74% of consumers spending up to £100 on health and beauty monthly, this category isn't being hit as hard as others, although only 6% spend £101 to £250 and 15% spend nothing at all. The spending reduction rate, at 31% of consumers, is perhaps a bit more worrying, with 34% of women cutting back, compared with 26% of men.
Boots has a range of measures in place to help customers through the financial turmoil — such as locking prices on more than 1,500 products and has expanding its Price Advantage scheme offering members discounts on 900 products. It posted a strong performance for the three months to August 2022 as like-for-like sales increased 15.2%.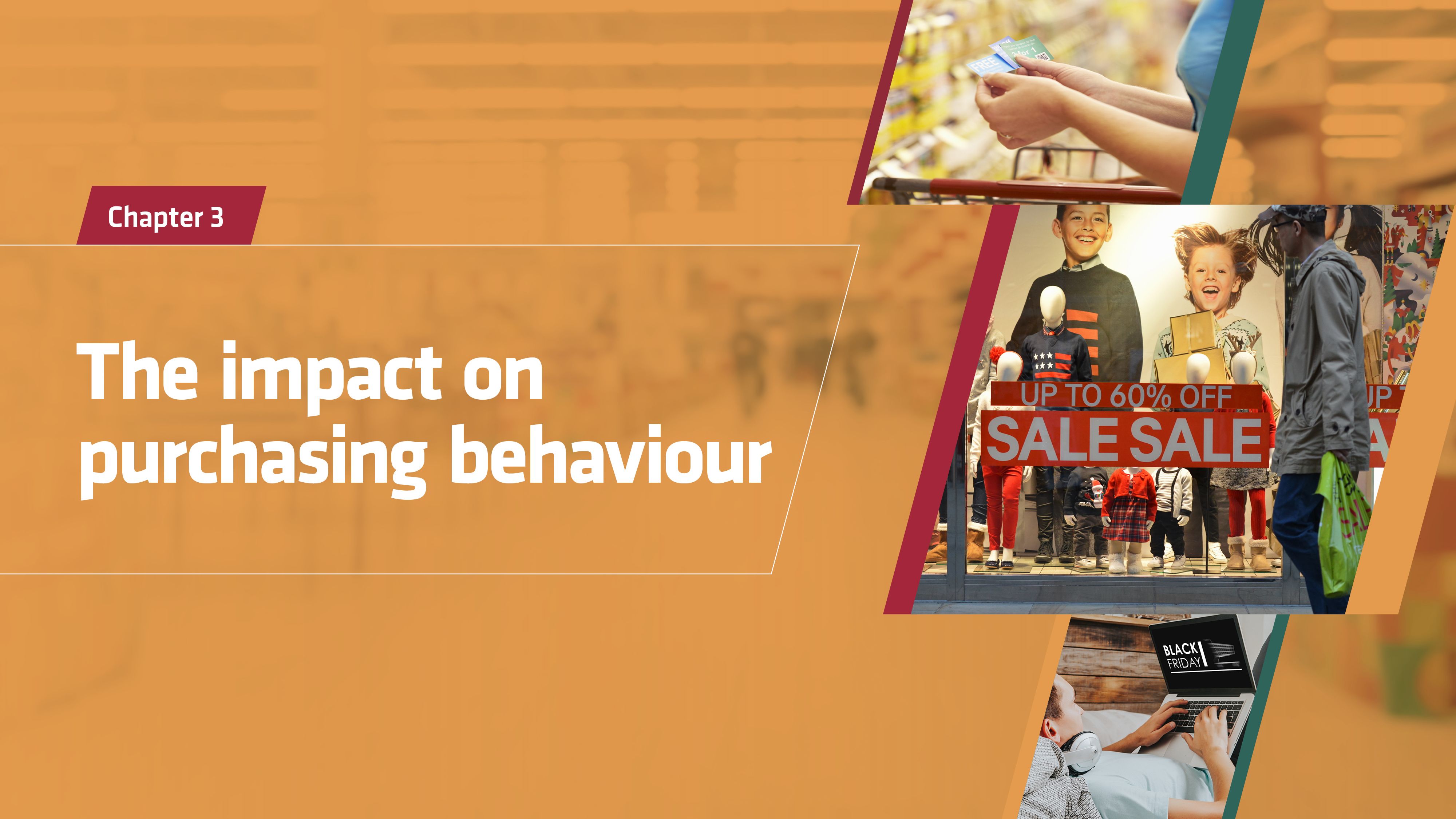 What this chapter will tell you:
Consumers are trading down to cheaper brands, and plan to spend less at Christmas

Food is the only area where a majority of consumers expect to spend more this Christmas

Subscriptions appear to be holding up with relatively few consumers planning to cancel spend in this area

Sustainable retailing will need more of a creative approach, using the second-hand economy and food waste apps to reduce impact
IIn response to the rising costs outlined in chapter 2, 78% of respondents are now trading down to buy cheaper brands (women 84%, men 70%). The figure rises to 89% of 35-44s, who are likely to be raising families and therefore have to stretch their spending further to support everyone in their household.
For higher value purchases, people who can afford it are investing in multi-use, high quality items that will last for a long time. Beth Butterwick, chief executive at premium womenswear brand Jigsaw, says: "During the late-summer we observed customers shopping more locally resulting in a slight downturn in online demand. They continue to look for 'buy-now/wear-now/wear-multiple times' products, and fewer basket items, but are buying higher value, quality investment pieces."
Shopping made simple
In response to the challenges many customers are facing, retailers are investing in price and working hard to keep them low. Some are also focusing on making the shopping experience as familiar, easy and comforting as possible.
Aldi, for example, uses consistent layouts and stocks smaller ranges, meaning customers are familiar with the products and where they are in store. It also says its strategy of low prices across the board, rather than temporary offers or a loyalty scheme that can be complicated, help customers make their shopping decisions more quickly.
Subscriptions still in demand
One area that doesn't seem to have been hit too hard by cutbacks so far is subscriptions. Almost half (46%) say their subscriptions — referring to anything from Amazon Prime to Netflix to food delivery service Gousto — have not changed, and 7% say they have signed up to more subscriptions than they were prior to the start of the pandemic in March 2020. Just 11% say they are planning to cancel subscriptions, although this rises to 17% for those aged 35-44. A quarter (25%) say they don't subscribe to anything, a figure which rises to 51% for those aged 65+.

The subscriptions market has helped some retailers perform well over the past year. Pets at Home and Naked Wines, for instance, both credited subscription offers as helping them increase repeat customers and achieve strong growth.
Pets at Home reported in August that its subscription plans now numbered 1.5 million, generating £135m in annualised revenue and accounting for 8% of group customer revenue. Meanwhile, Naked reported in its 2021/22 full-year update that its subscription service, Angels, grew 9% to 946,000 customers.
Kathryn Huxtable, vice-president of food proposition at recipe box firm Gousto, says the business has been listening to feedback to ensure its offer remains relevant for, and supportive of, customers on tighter budgets. It recently launched a new collection of no-oven recipes to help reduce energy use, including a Sunday roast cooked entirely on the hob. It is also supporting food banks with specially designed meal kit food parcels, and is funding research into the mental health, wellbeing and social impacts of meal kit food parcels in a bid to improve UK-wide emergency food provision.
Food tops Christmas budgets
Christmas is a crucial time of year for most retailers, and Retail Week's research makes for worrying reading. This year, 46% of consumers are planning to spend less than they did in 2021, while 40% are planning to spend the same.
Food and grocery is the only category where a majority (63%) expect to spend more than they did last year. In all other categories, around half of our respondents are planning to spend less, and approximately a third of respondents say they will spend the same as last year.
Kantar's Jo Parman says Black Friday will have played a particularly important role in 2022 as a result, with people using it to get gifts for less. "Consumer electronics and toys tend to do especially well on Black Friday and the average sales uplift for these categories was 143% and 124% respectively in 2021."
She adds that some categories will be safeguarded to an extent from cutbacks by families keen to maintain a sense of Christmas magic. "Some spending is more emotionally important for us and toys especially is one of those areas that will almost certainly be protected as we head into the festive season. We can expect grandparents and older family members to help younger relatives out this year to make sure the kids have a special Christmas."
Kelly Askew, Europe retail strategy lead for Accenture, says celebrations are likely to be reined in "spending less in particular on presents and eating out". Consumers will be more likely to shop at budget-friendly supermarkets for their groceries in a bid to manage costs and many will be looking to spread the cost of Christmas by shopping earlier, he adds.
Many retailers have been quick to react to this, ready to help shoppers spread the cost. Sainsbury's, for example, has reviewed its returns policy, announcing that any goods purchased from 28 September until Christmas Day can be returned up until 31 January, about a month earlier than its usual policy for Christmas would kick in.
Jigsaw's Beth Butterwick says customers have started buying into party and gifting from the beginning of October. "We believe this is being driven by a) a fear of sell-outs as experienced last year due to the logistics issues, which have worsened due to the Ukraine war impact and ongoing ad-hoc Covid disruption, and b) consumers are spreading the cost of Christmas gifting by purchasing little and often."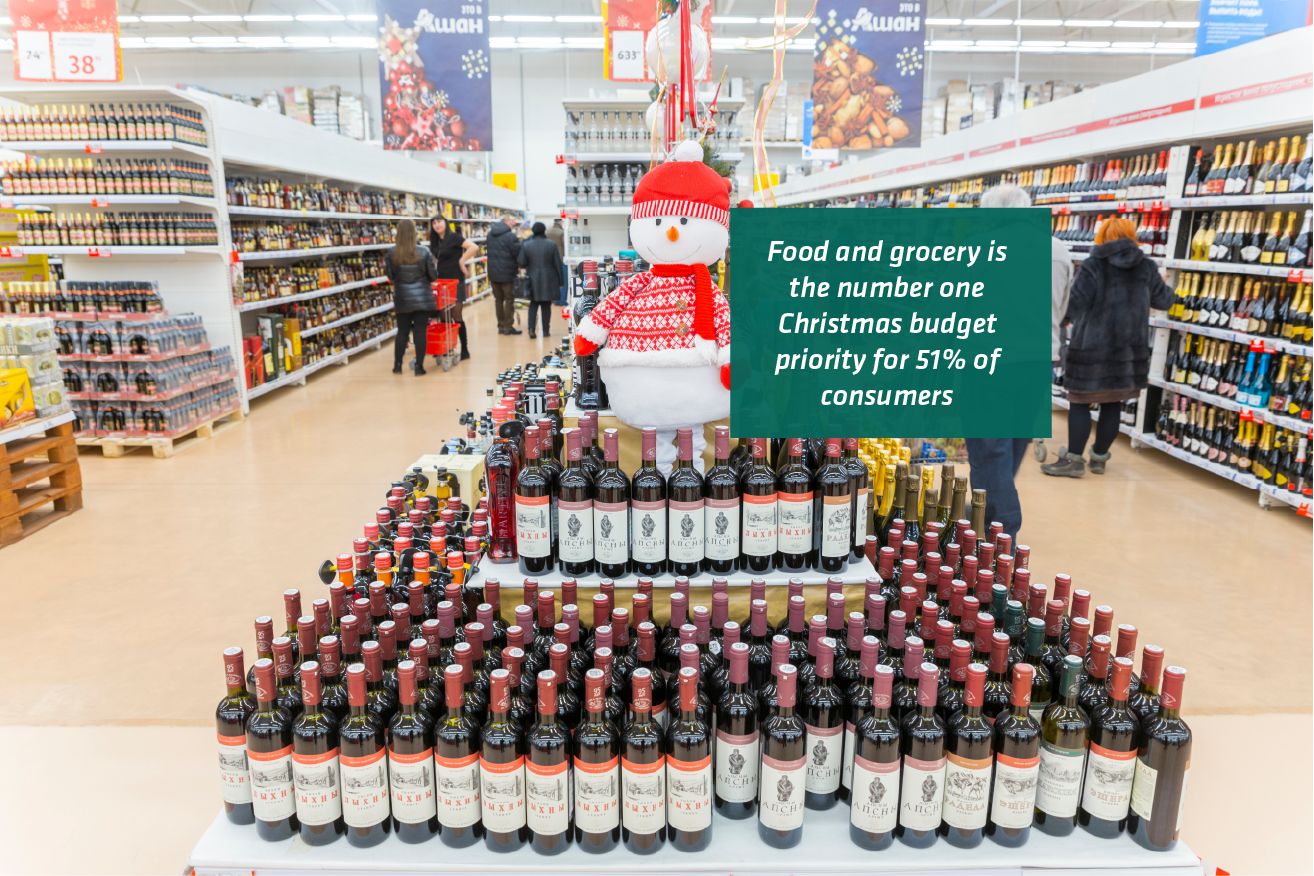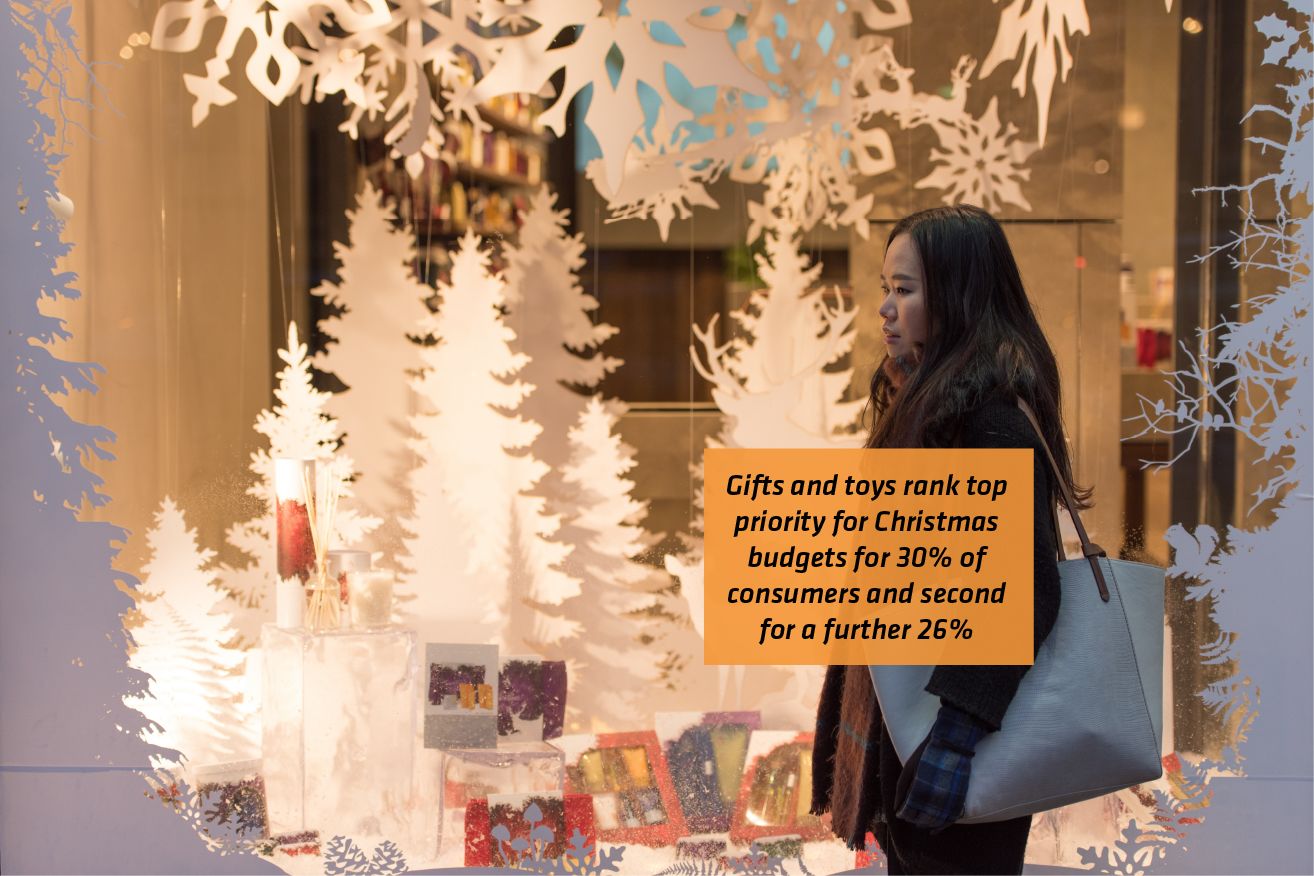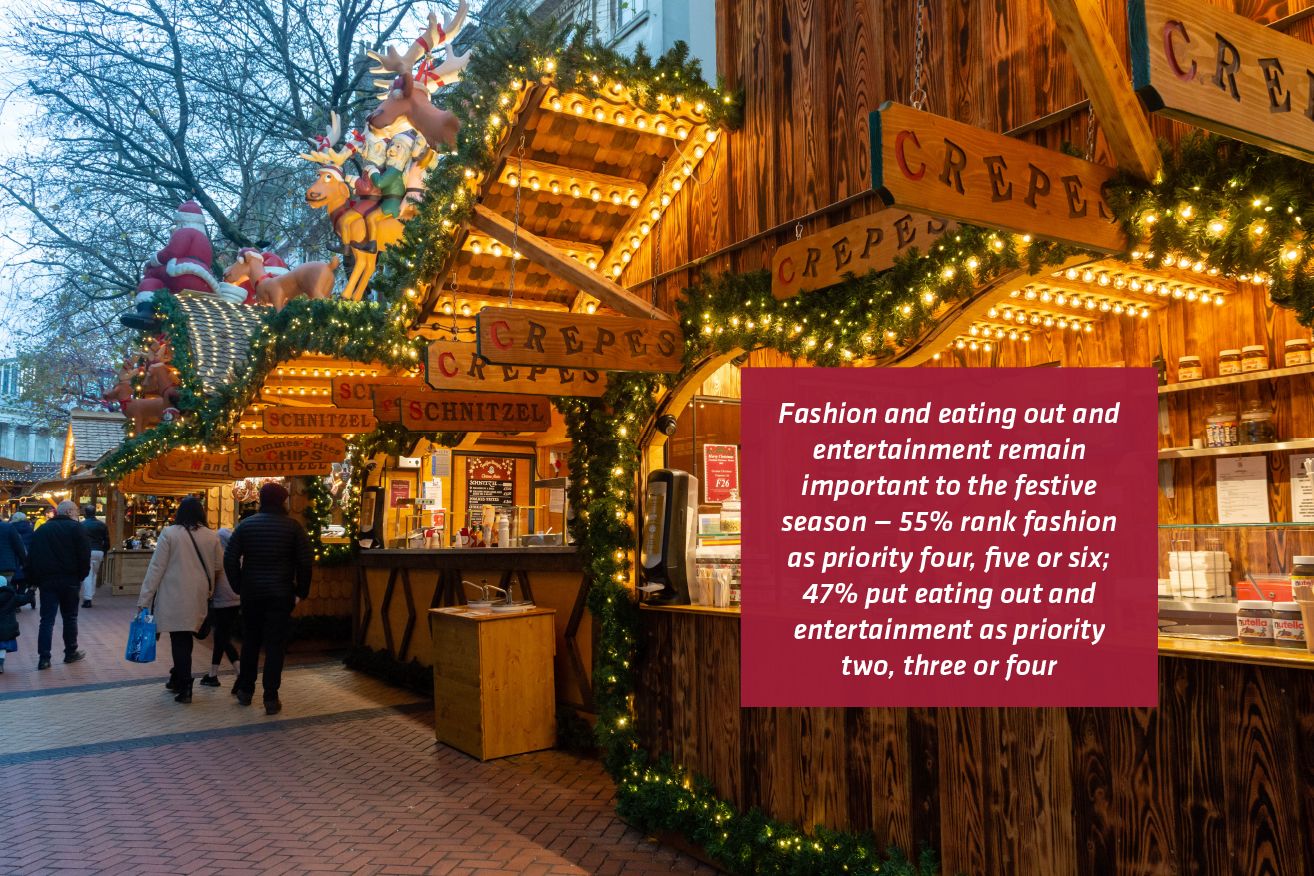 How can you incentivise customers to buy?
The current economic situation is leading significant numbers of consumers to hold back on spending on specific items, particularly big-ticket purchases.
Retail Week asked the consumer pool to rank which large purchases they would like to make if they weren't facing a cost-of-living crisis, from one being the least to 10 being the most. The full chart is below, but when looking at the percentage of consumers that weighted products between seven and 10, on the upper end of the scale, consumers selected: tablet (24%), washing machine (24%), cooker (24%), TV (24%), and laptop (23%) as their top five most desired products.
For big-ticket items priced £500 or more, they were also asked what would influence them to make a purchase — again with one being the least and 10 being the most. The full chart is above, but if we take the percentage of consumers that weighted these options between seven and 10 on the upper end of the scale, we can see the top five are: a cashback reward (66%), a chance to win your energy bill paid for a year (57%), a trade-in for any working device for a generous cash reward that is more than the device would be worth second-hand (49%), a trade-in reward for any broken or working device for more than the device would be worth second-hand (48%), and a trade-in reward for old power-hungry and inefficient electrical devices, for more than the device would be worth second-hand (43%).
The follow-up question delved further into what specifically they would prefer as a reward that would most influence their decision to purchase a big-ticket item costing £500 or more, with one being the least and 10 being the most. The full chart is above, but again, if we take the percentage of consumers that weighted these options between seven and 10 on the upper end of the scale, the top five are: travel (46%), fuel card (44%), retailer gift cards (43%), tablets (43%), and Chromebooks (37%).

Opia's Martin Bailey says: "Retailers can drive demand by focusing on affordability solutions, such as trade-in of old devices to reduce upgrade costs, bundling accessories, or offering rewards which help towards food, fuel and energy bills or even holidays, gift cards or cashback."
Retail can be lean and green
After several years of growing consumer demand for better sustainability in retail, the cost-of-living crisis has the potential to derail the progress that has been made.
Celine Fenech, consumer insight lead at global professional services group Deloitte, says the firm's sustainable consumer research from July found that 52% of consumers believe sustainable products are too expensive.
The rising cost of living is likely to have increased this number. Ethical and sustainable items can be more expensive to produce — particularly in areas such as fashion where a shift to sustainability can require investment in new supply chain processes — and costs are often passed on to the consumer.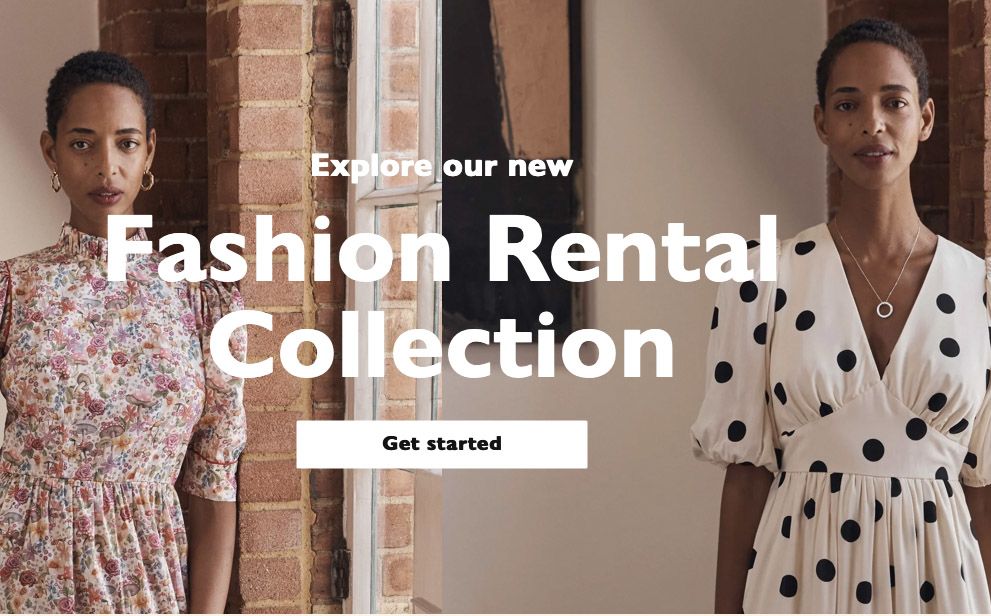 However, Kantar's Jo Parman says both consumers and retailers are finding new ways to commit to the green agenda, even as budgets come under pressure. Many of these — such as buy-back schemes, second-hand shopping and refurbishing services — can also help shoppers combat rising costs.
"These initiatives could really land in the sweet spot for shoppers, helping them make more sustainable choices while also saving money," Parman adds.
Fenech agrees, pointing to Deloitte research that says a third of consumers are now buying more second-hand goods than they were doing the previous year. Clothing, refurbished electronics and household appliances are all popular choices, with this aspect of sustainable behaviour potentially becoming a legacy of this challenging period.
Rental is another popular option that has been around for a while, but now mainstream retailers are joining the party — John Lewis launched a fashion rental service in October, while Stella McCartney launched a rental platform for babywear in September. Zara has entered the space, too, launching a service in October for shoppers to book repairs and donate unwanted items both online and in stores.
When it comes to food shopping, retailers can continue to embrace the use of sharing apps such as Olio, which works with brands such as Tesco and Pret a Manger, to list free unwanted food every day to avoid it going to waste, or join the growing number of local community pantries that offer discounted food and a neighbourhood hub.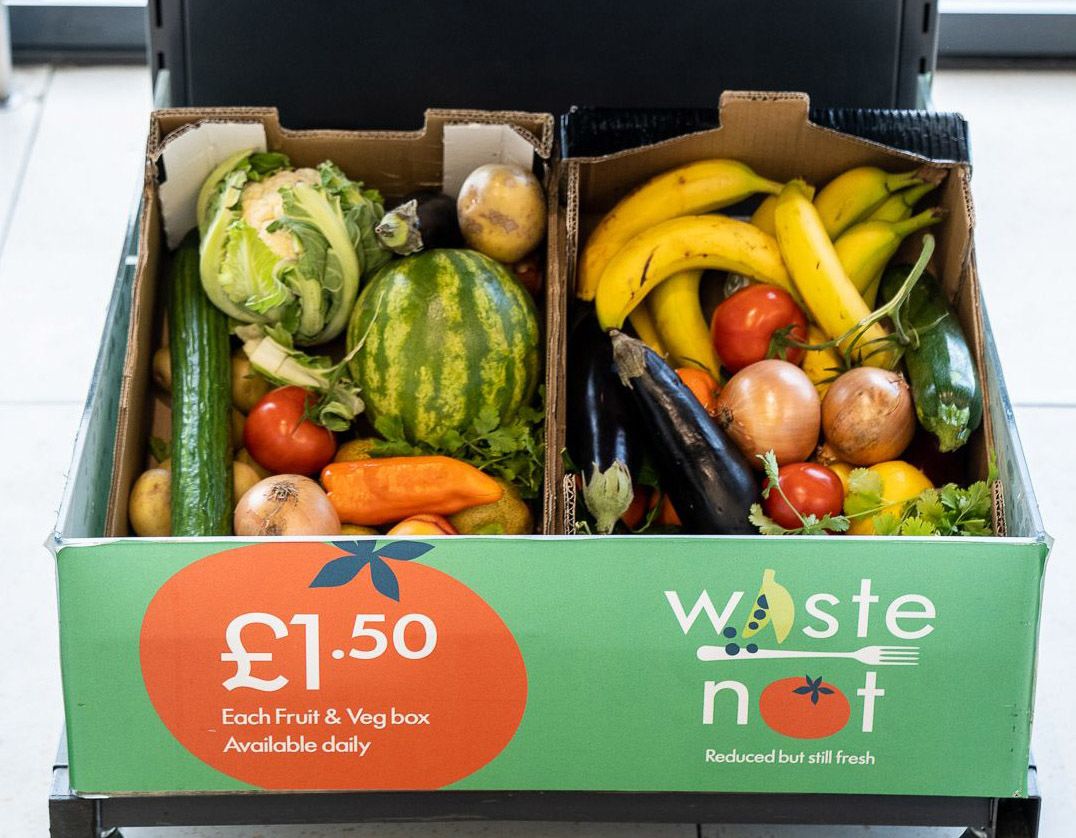 Recent Kantar data has also shown more shoppers have turned to wonky veg in a bid to save money. Sales of Tesco's Perfectly Imperfect and Morrison's Naturally Wonky ranges rose 38% in the 12 weeks to October 2. Less than perfect fruit and vegetables is a significant source of food waste.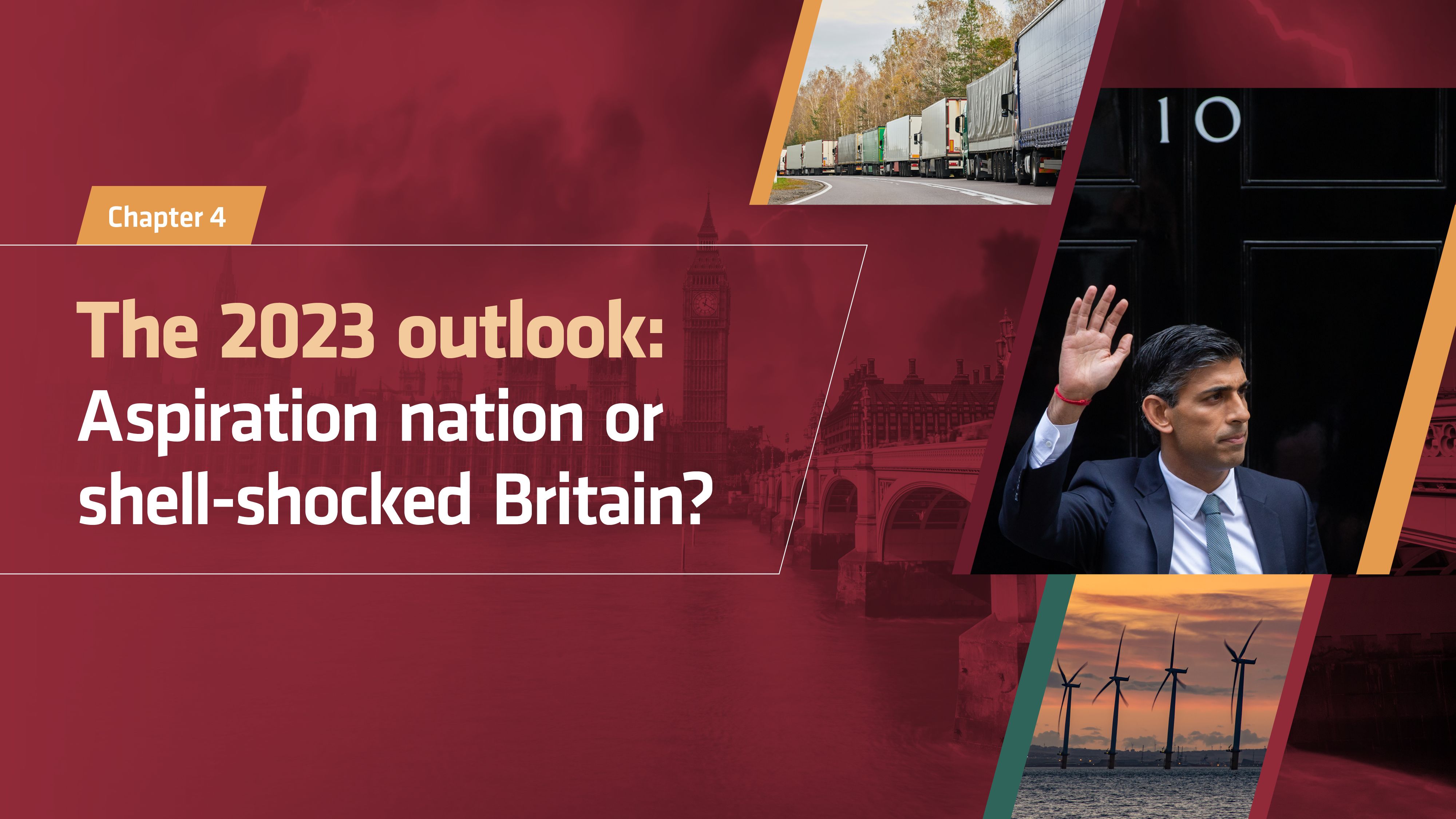 What this chapter will tell you:
Consumer confidence is likely to get worse before it gets better

The vast majority of people want to spend less and save more, but significant number can't afford to save

Families and those with dependents are planning to cut back the most, but the 65+ group, many with no mortgage and a secure pension, is feeling the pressure less
What does all this mean for the coming year, and what can retailers expect to see consumers doing with their money?
The UK's economic outlook isn't great – the economy is expected to contract 0.3% next year, according to macroeconomic survey firm Consensus Economics, based on an average of leading forecasts. Economists think it is likely to get worse before it gets better. Ian Stewart, chief economist at Deloitte, says: "With inflation elevated, interest rates on the rise and the labour market starting to cool, the squeeze on spending is likely to intensify."
Unsurprisingly, this is leading to considerable uncertainty, with consumers feeling pessimistic about the immediate future. Data and intelligence firm GfK's monthly consumer confidence index stood at -47 in October, up just two points from an all-time low of -49 in September.
Joe Staton, client strategy director at GfK, says all index measures remain "severely depressed" but the biggest danger by far is inflation, which is rising at its fastest rate for 40 years. "For ordinary consumers, this web of uncertainty and turmoil amounts to a 'new abnormal'. The negative environment will deflate future spending plans, and cautious consumers could easily slow the UK economy still further."
Data from his research shows in more detail consumers' concerns: 89% say the current UK economic situation is making them reconsider their spending habits, while 79% say they are reducing their spending in some way; 89% also agree they need to be more careful with their spending; while 93% would like to save more money going forward.
Who is cutting back the most?
The 25-34 and 35-44 age groups are most likely to be reducing their spending (86% and 85% respectively). Women are more likely to cut back than men — 82% vs 74% — and regionally, it's shoppers in Northern Ireland who are planning to be particularly careful
Economic uncertainty is feeding into decisions relating to how people handle their money, with those who can afford it planning to save more in a bid to build up a safety net: 62% are planning to put money into savings and investments in the next six months, with 15% planning to save more than they did before. At the other end of the scale, 19% are expecting to save less than they have done previously, possibly because inflation has bitten into how far their money will stretch each month.
For some, the rising cost of living means saving is simply not possible – 27% say they cannot afford to save, and this rises to 38% for those aged 55-64 and 37% for the 45-54s, and a further 8% say they won't be saving owing to other spending priorities.
Who is hardest hit?
Young families and those with dependents living at home are likely to be hardest hit by recent rises to energy bills, and may also be more impacted by interest rate hikes given that many are likely to have higher levels of mortgage debt still to pay back.
Again, our data backs this up: 86% of those aged 25-34 are reducing their spending in some way, while a huge 94% of those aged 35-44 agree they need to be more careful with their spending; 96% of 45-54s would like to save more money going forward, but this group is also among the least likely to be able to afford to save (37%, compared with just 10% of those aged 18-24).
Meanwhile, younger people and older people are less likely to be planning to adjust their spending — albeit for very different reasons.
As discussed in chapter three, people aged 65+ are more likely to have no housing costs and as a result are less likely to agree with the statement 'I am reducing my spending' – 61% agreed, compared with 79% across all ages and 85% of those aged 35-44.
At the other end of the scale, young people aged 18 to 24 are in some ways hardest hit by the economic struggles. They are most likely to have suffered a loss of income, with 41% of those aged 18-24 earning less than pre-pandemic (compared to 20% of those aged 65+). They are likely to be paying higher housing costs – 48% say these costs have risen, compared to 38% across all age groups.
Despite this, fewer younger people are planning to tighten their belts — 78% agree they are planning to reduce their spending, and while this is a high proportion, relatively it's less than every other age group. Part of the reason for this could be that this group is less likely to have financial dependents, meaning their bills are lower. It could also be related to having less experience at managing their finances.
As a result of widespread cautiousness around spending in the market, consumers are likely to fall into two camps, both seeking perceived value. 'Perceived' in that this could mean value in the the traditional sense being low prices and discounts, but also on the other end in terms of the quality and durability of goods, and in some cases, how sustainable they are.

Retailers will need to be careful that their marketing messaging centres around the USP of their particular product and communicates why, in tough times, consumers should be spending with them.
Action stations again for retail
The pandemic taught us that consumers will take notice of retailers that take steps to help them through difficult times, so there is pressure on brands to act and be supportive during the cost-of-living crisis. But this is particularly challenging given that costs are increasing for retailers as well.
The challenge for retailers, says Accenture's Kelly Askew, is how to avoid transferring these costs on to the consumer while also protecting margins, which could mean the need to find increased efficiencies, or outgoings that can be cut.
Jigsaw's Beth Butterwick says retailers could repeat some of their tactics from the 2008 financial crisis but adds that it is important to remain committed to environmental and social governance (ESG) progress.
"The same basic principles apply [from 2008] — know your customers and product USPs well, and ensure you are offering a seamless, experiential purchasing journey, added to which there is a growing ESG sentiment driving consumer purchase considerations and share of their loyalty. Next year and beyond look to be extremely tough so having a business model that is cost effective and agile will drive competitor advantage."
I think we'll see companies review and stop non-value add initiatives, plus scale growth via leveraging partnerships where it makes sense as more cost effective and faster
Retailers may need to remodel to cut costs, and use partnerships where possible, she adds. "Most retailers used the Covid period to remodel their businesses, however this might not be enough. I think we'll see companies review and stop non-value add initiatives, plus scale growth via leveraging partnerships where it makes sense as more cost effective and faster."
The other role retailers can play is educator — offering consumers ideas for cutting spending. From sharing budget-friendly recipes on social media to launching a pre-loved sales channel, brands can be creative in how they help.

Currys has launched a 12-month Pay Delay scheme, and a Price Lock promise, reigning in prices of the most popular tech products to their lowest 2021 price. And, serving both customers and the environment, it has relaunched its Cash for Trash initiative, allowing consumers to recycle old, broken or unused tech in exchange for vouchers that save them money on new products.
Meanwhile, Halfords has introduced initiatives to reduce car care costs, including announcing that its 600 Autocentres will offer MOTs and car servicing at prices up to 25% cheaper than other dealerships.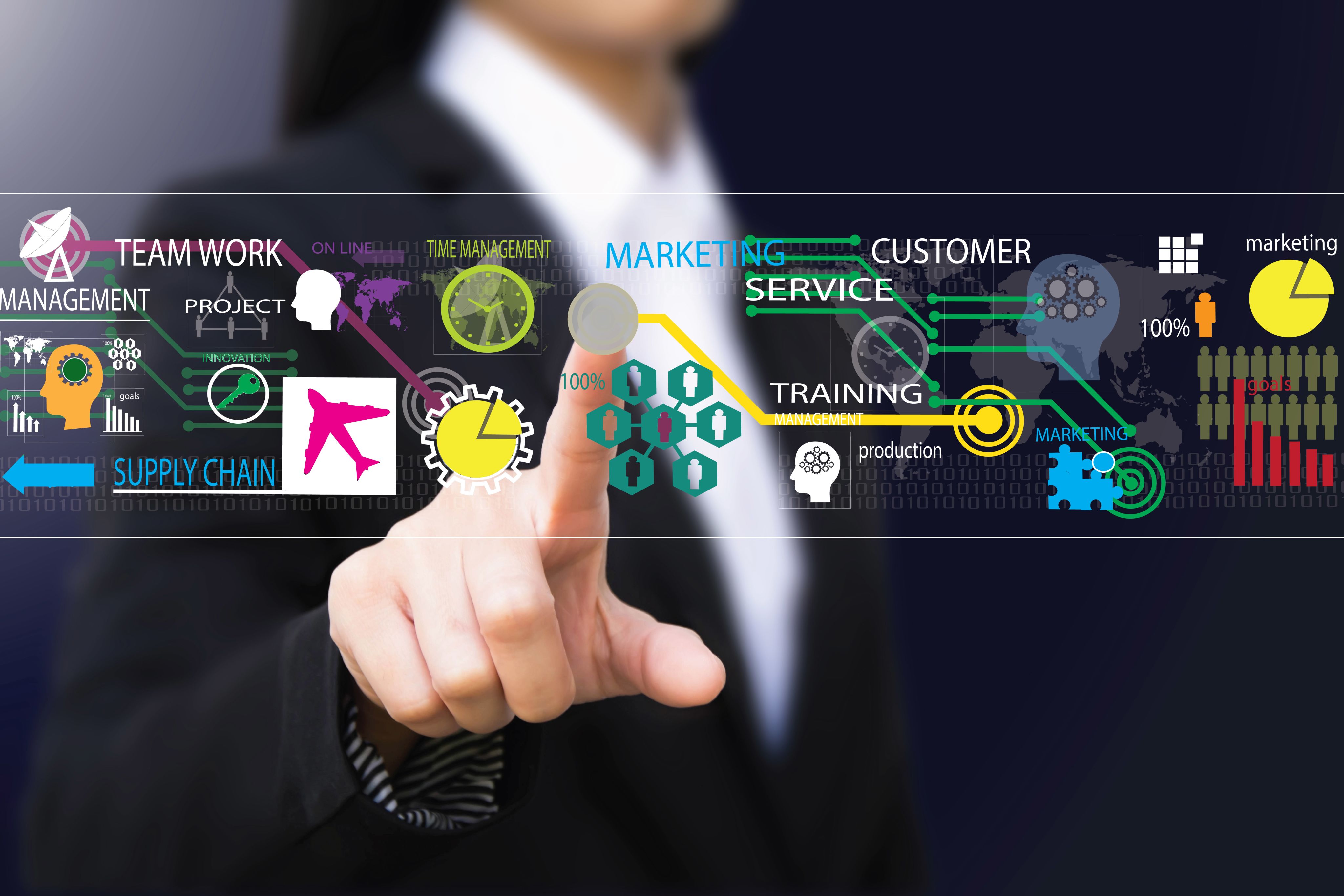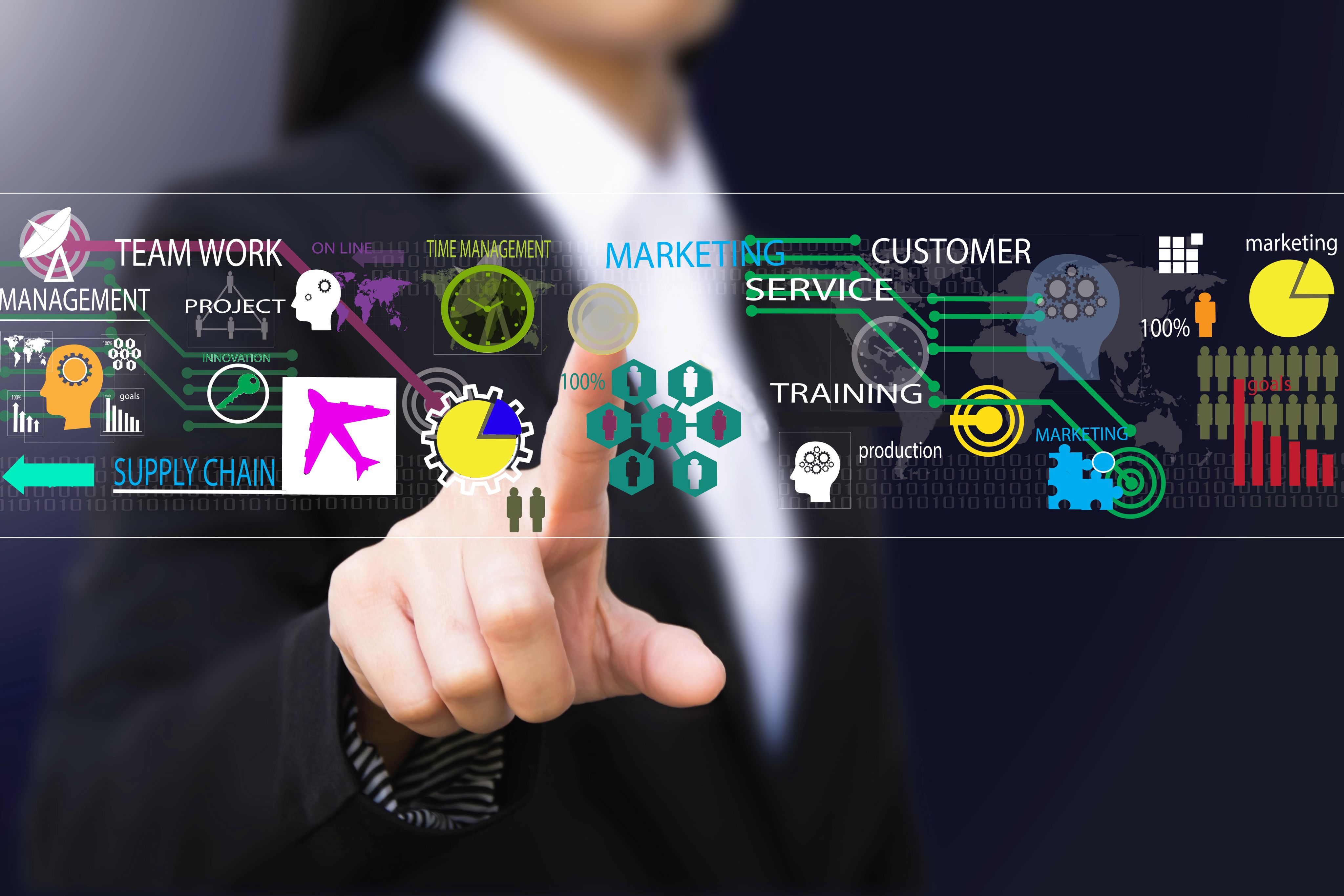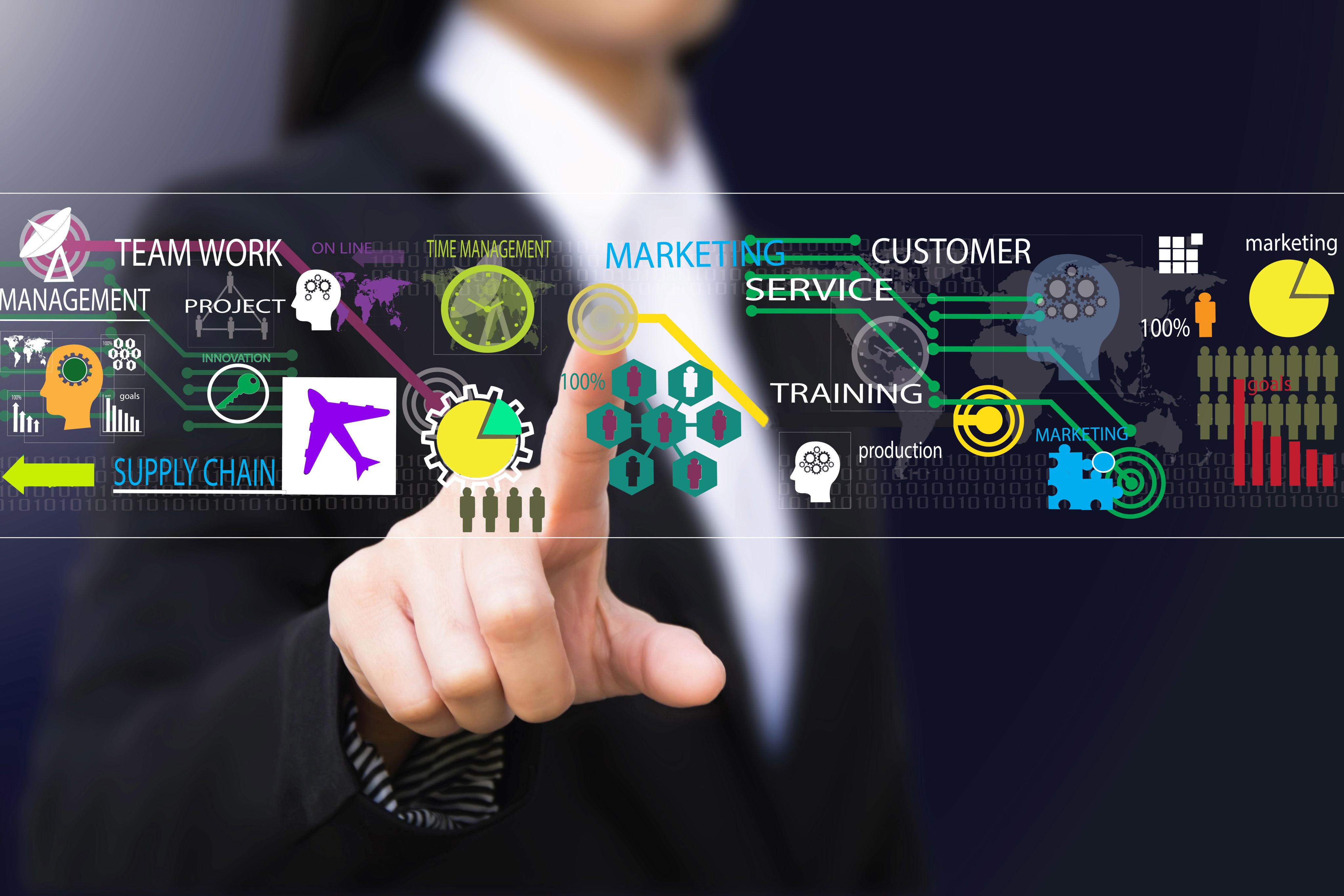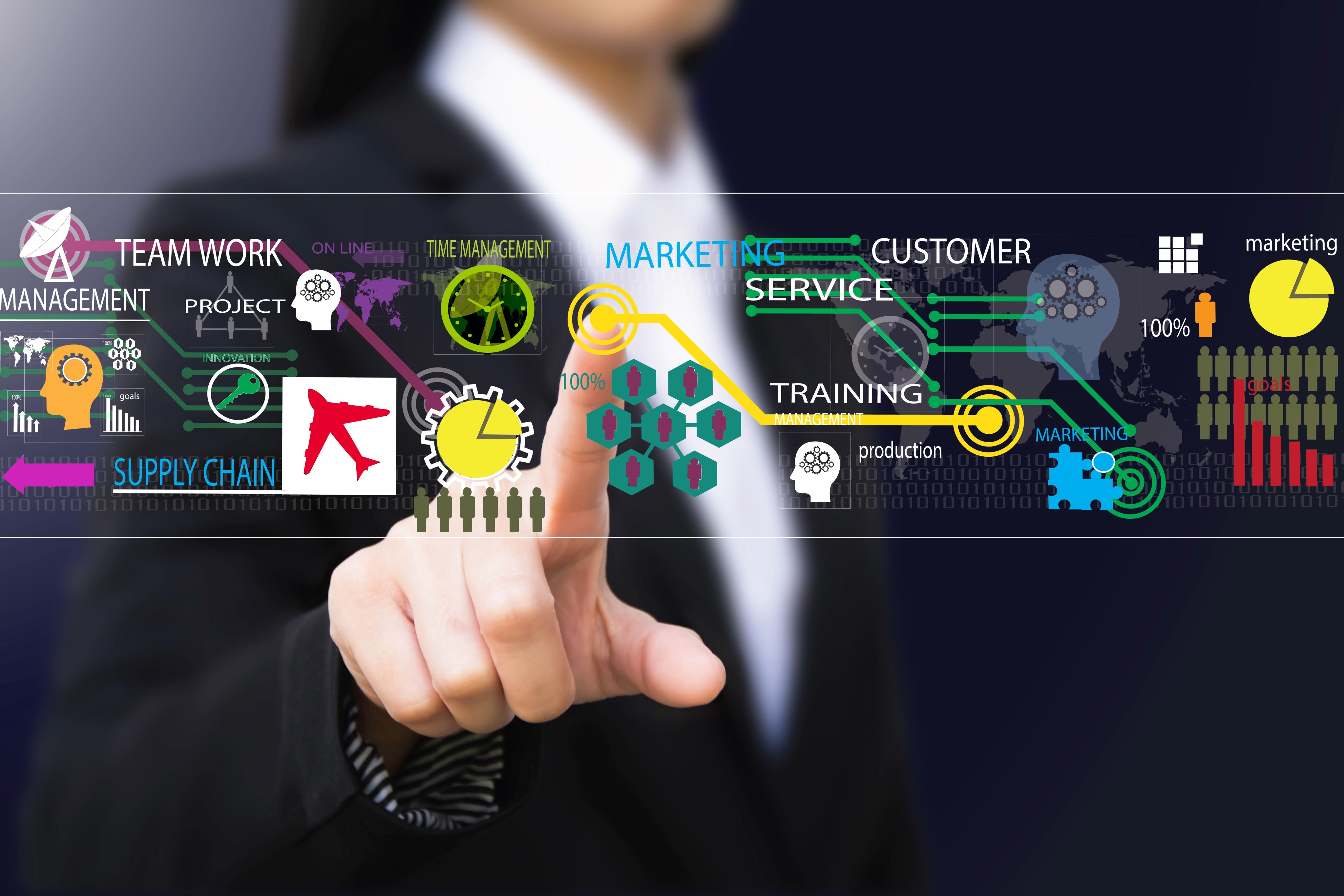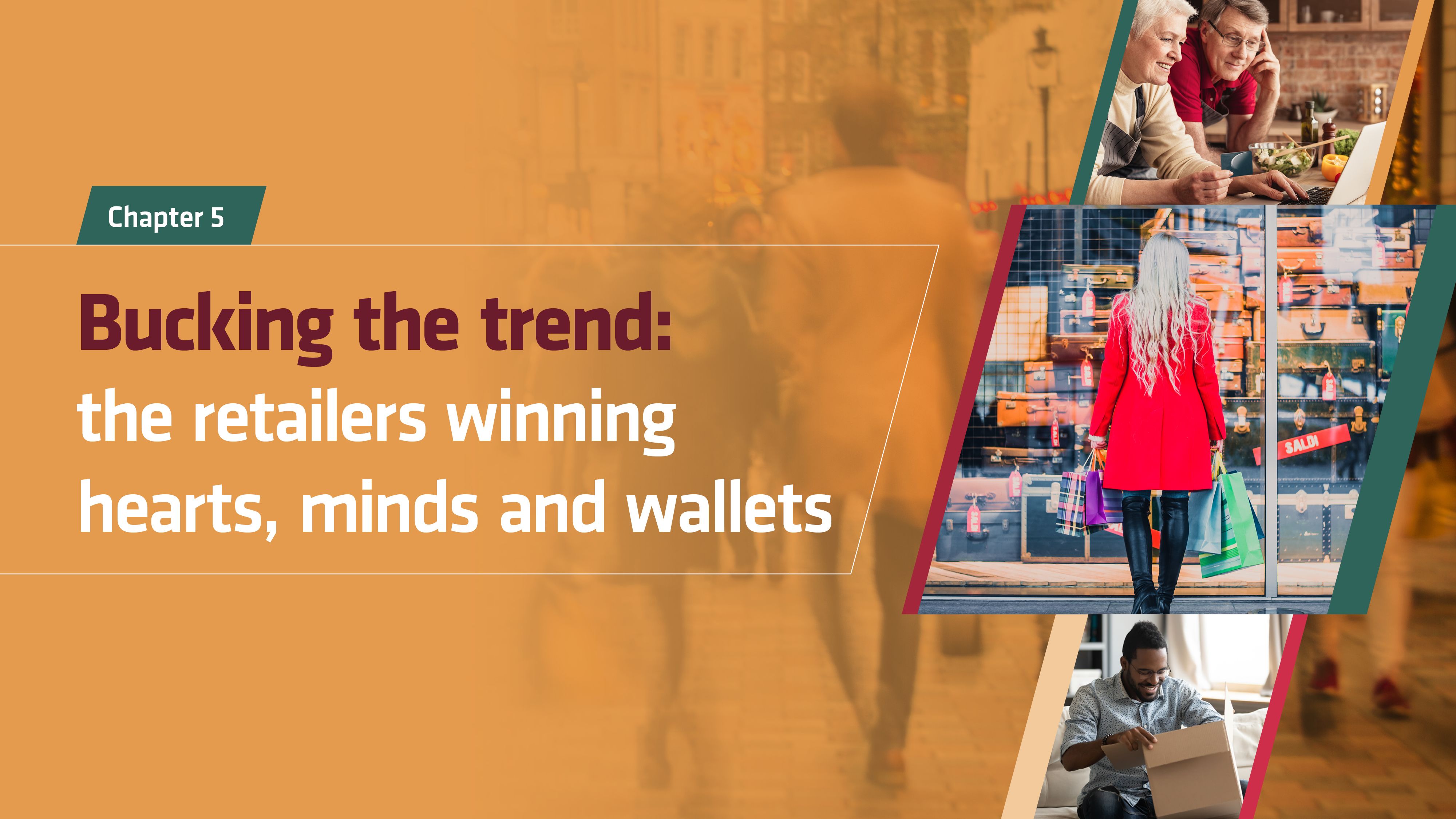 What this chapter will tell you:
Amazon, Tesco and Asda named as the top three retailers with the best customer experience

Consumers are looking for value for money and a convenient, easy shopping experience

Retailers are investing in lower prices, changing policies and thinking of new ways to support shoppers
Among all the challenges the industry is currently facing, some retailers stand out for consumers in offering support, good value and a consistently strong customer experience.
We asked survey respondents, without any prompts, to tell us which global retailers and brands first came to mind for delivering the best shopping experience and our consumers picked the following brands as their top 10: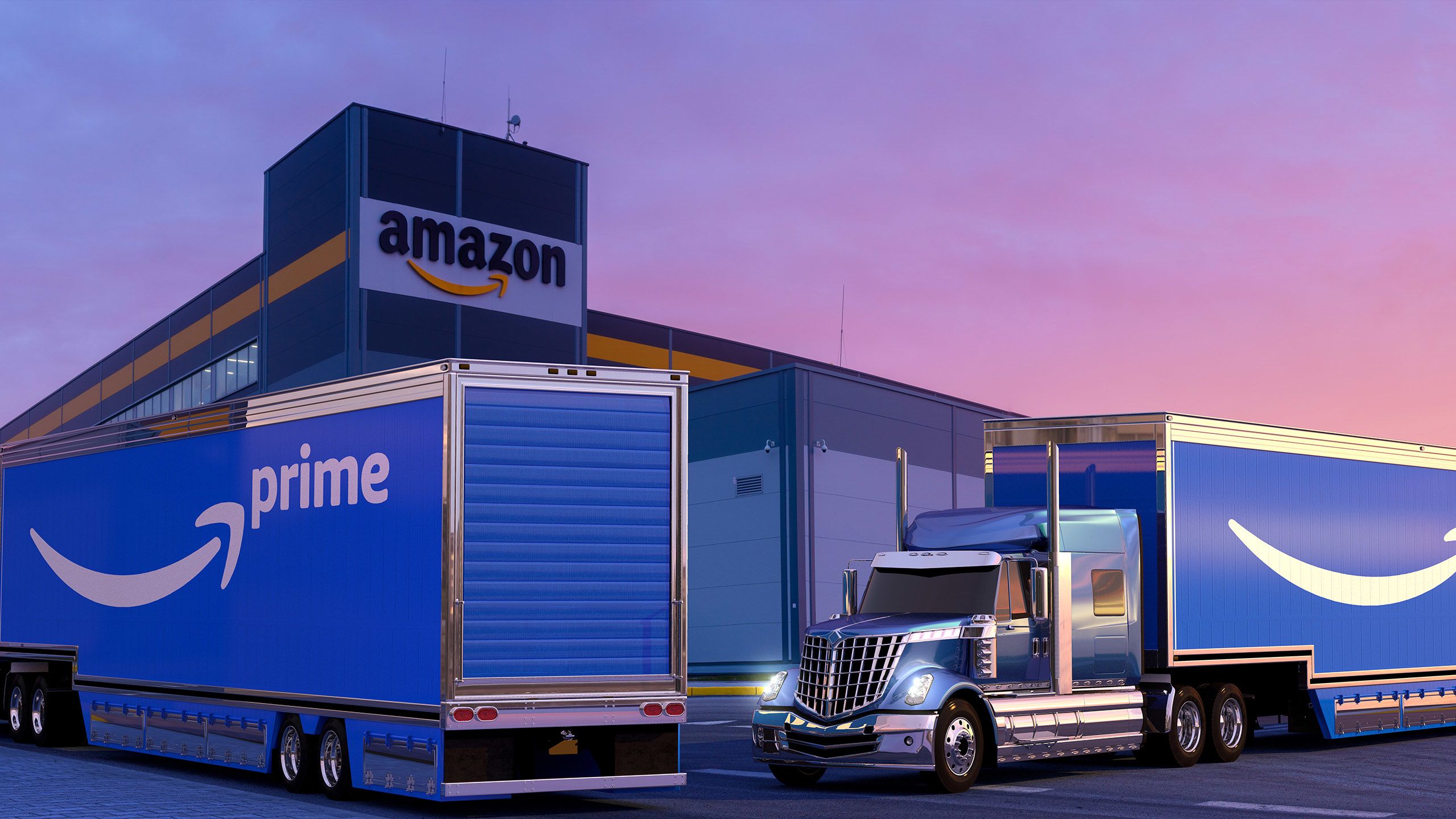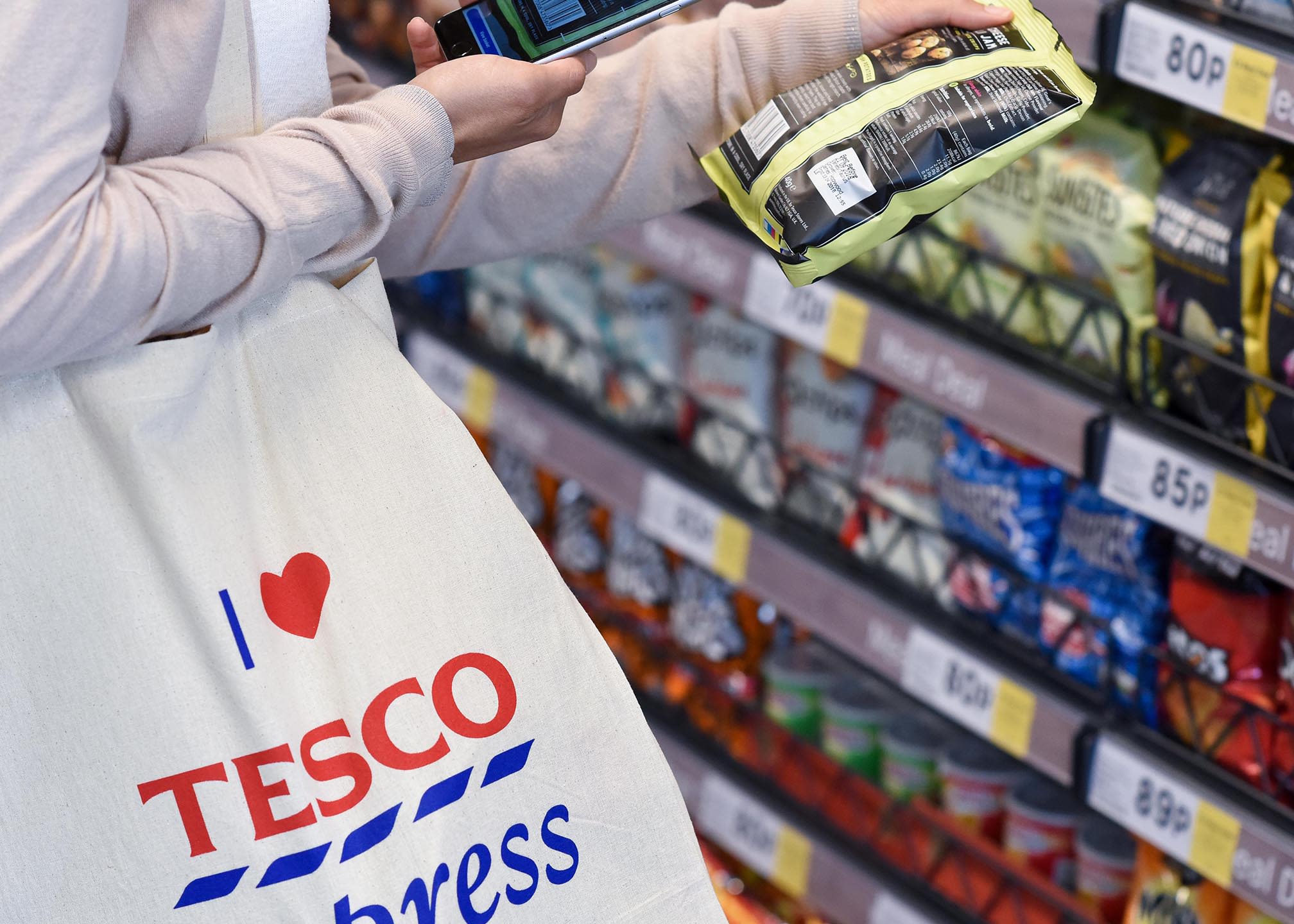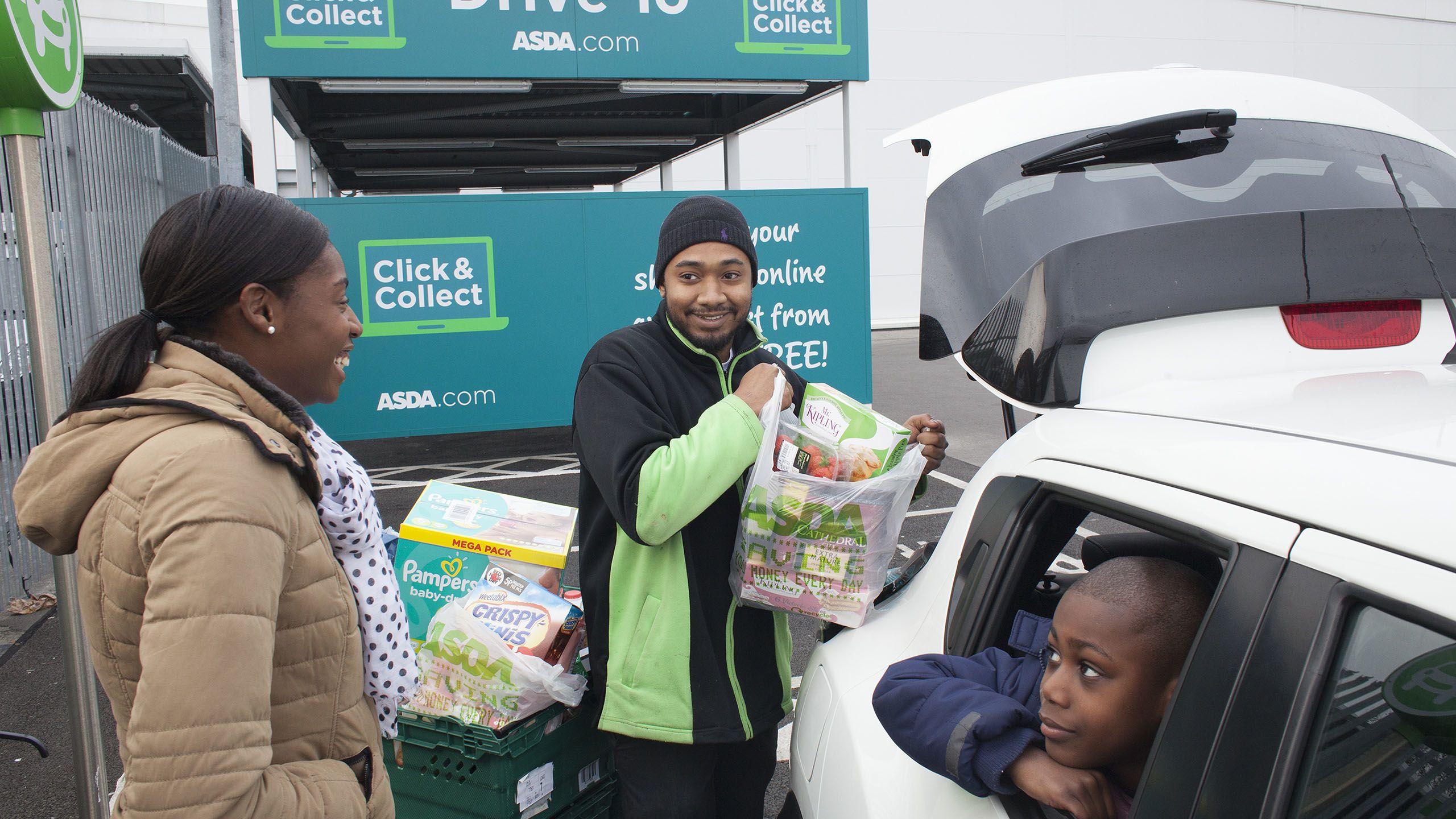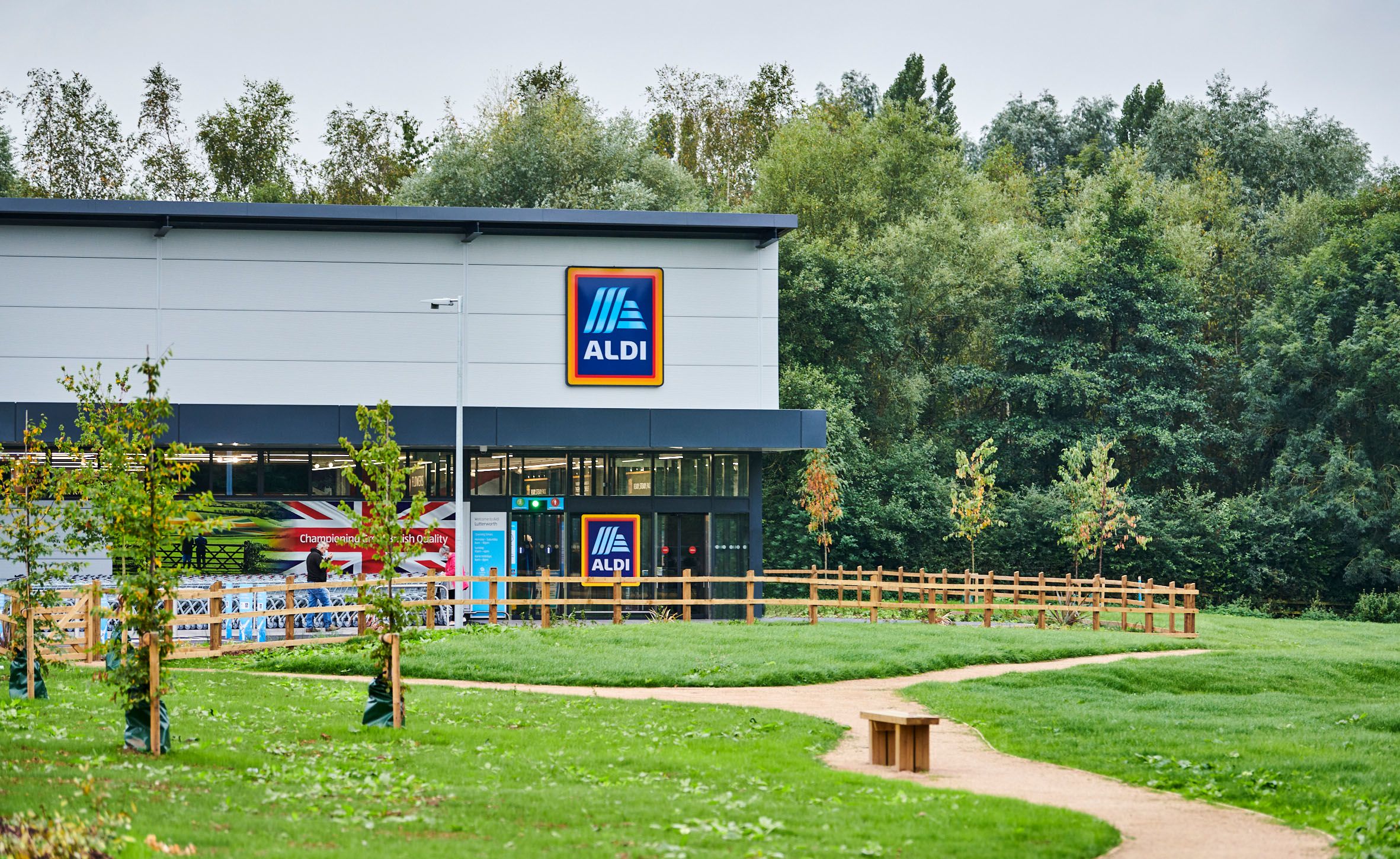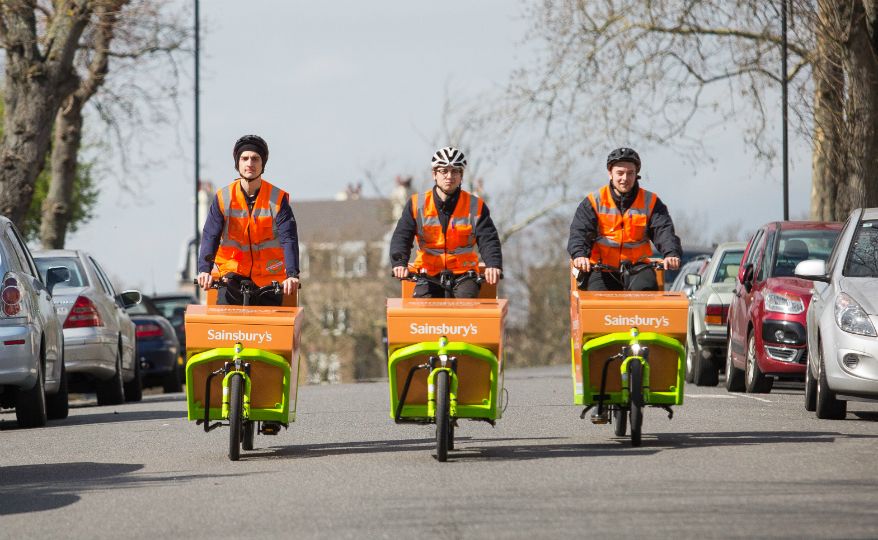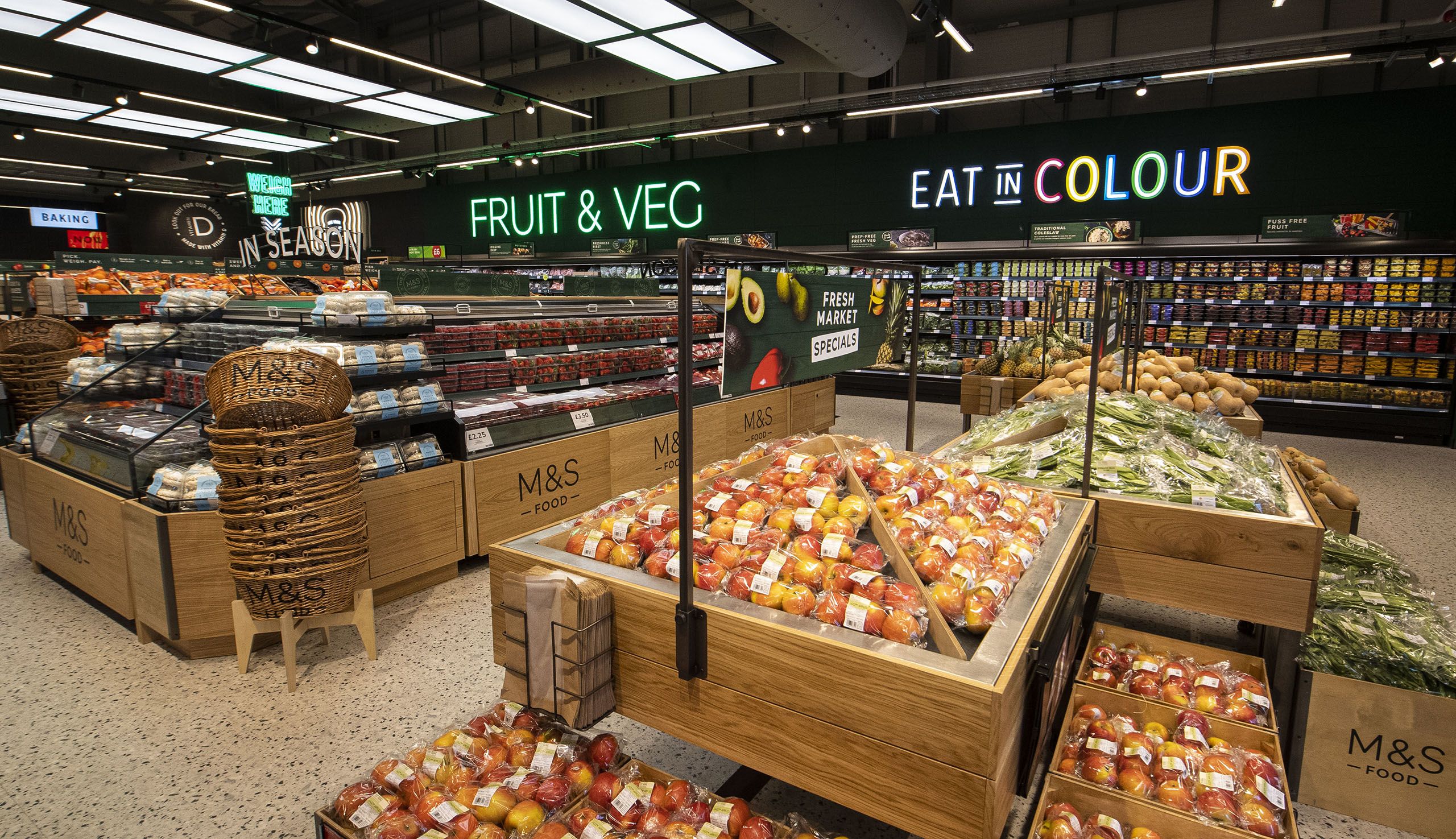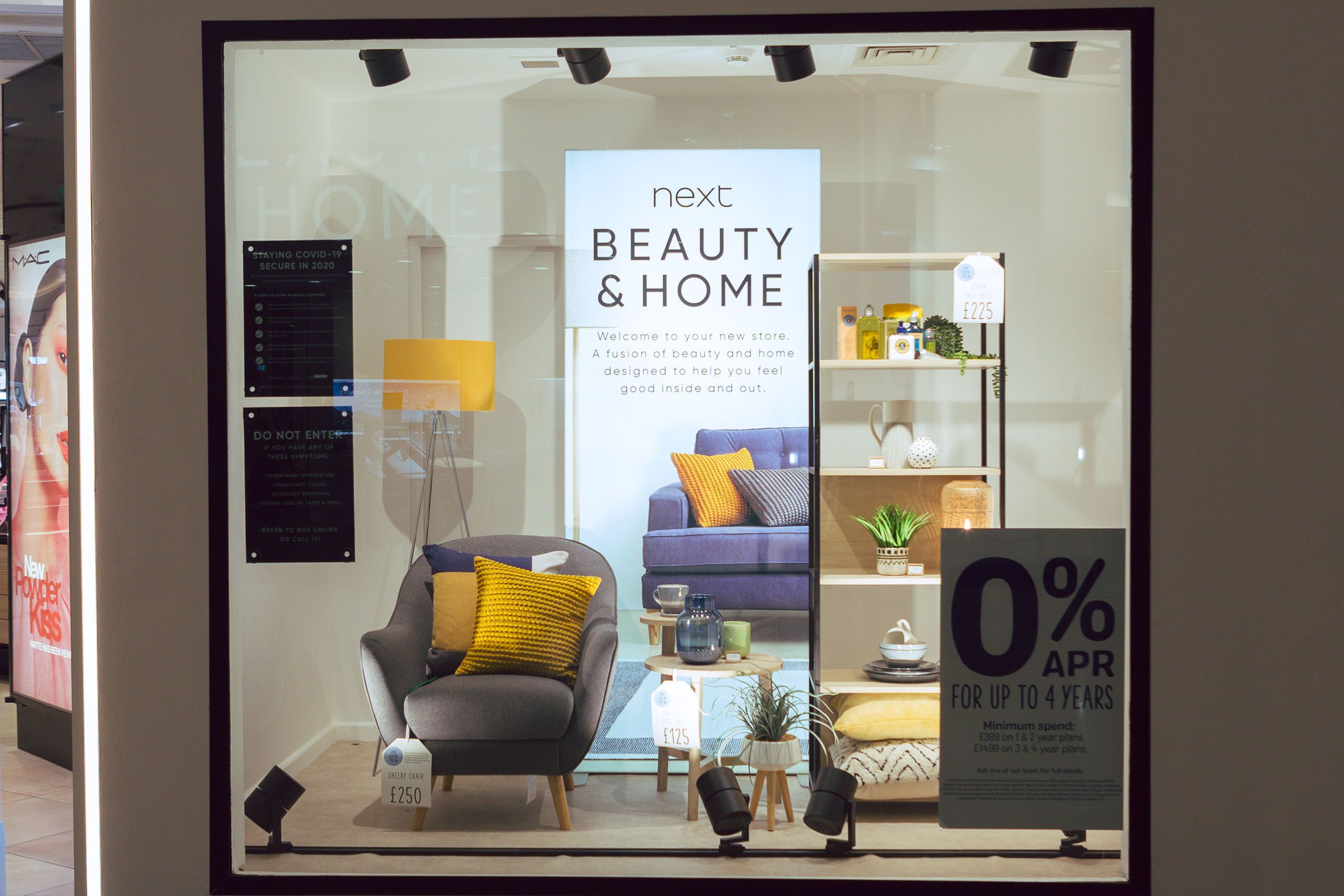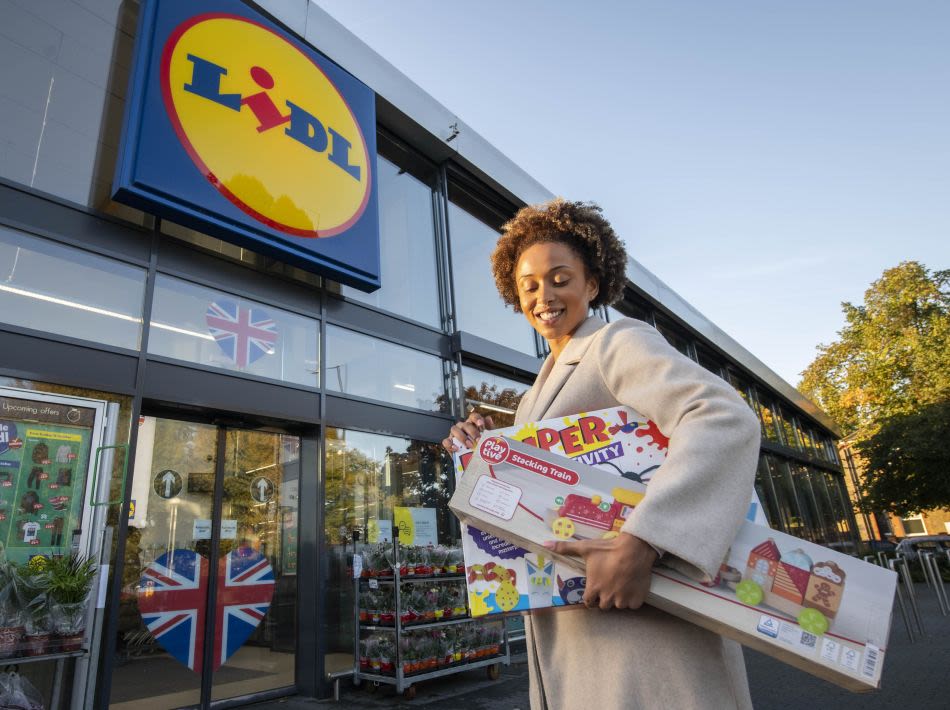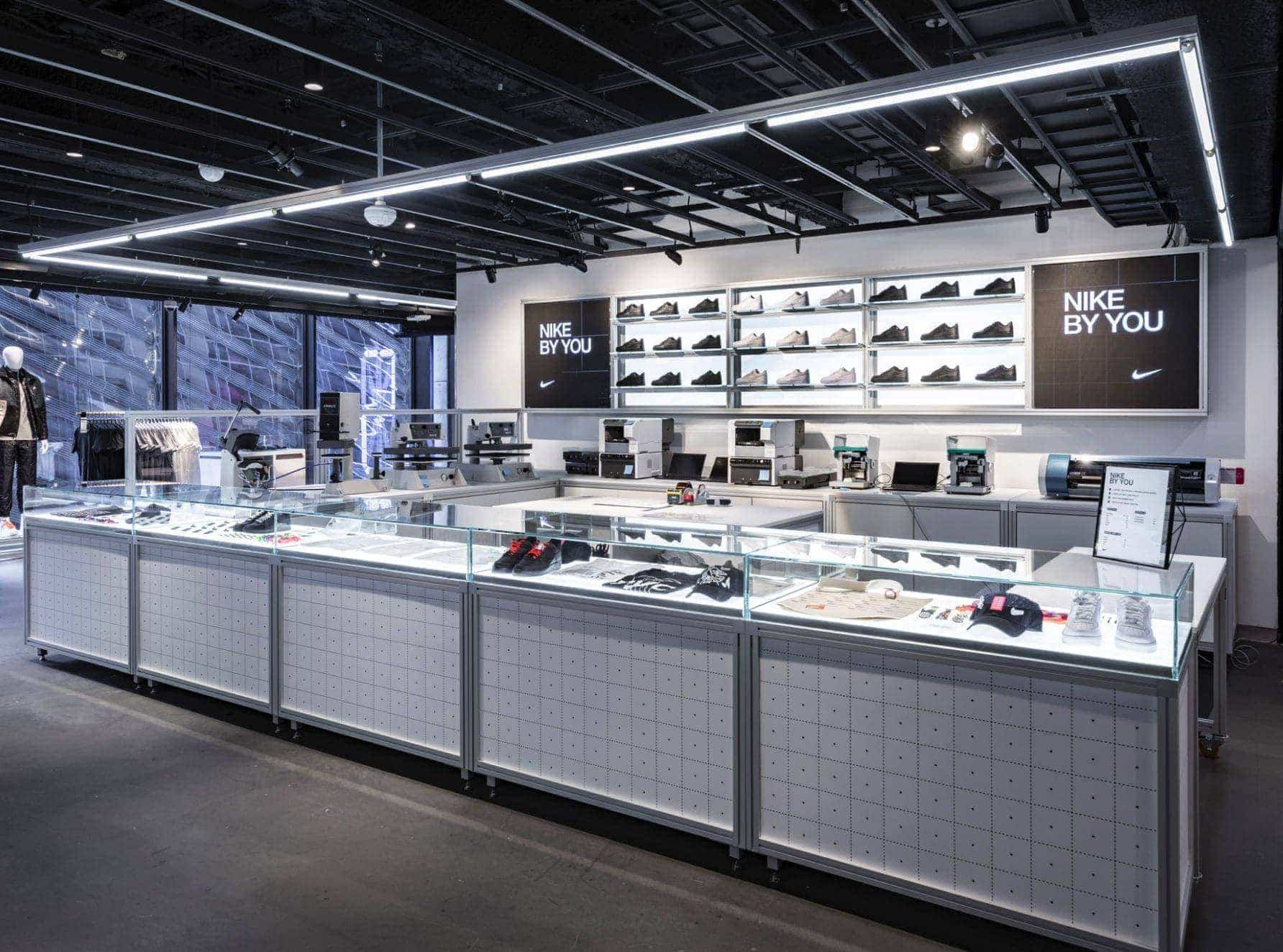 Item 1 of 10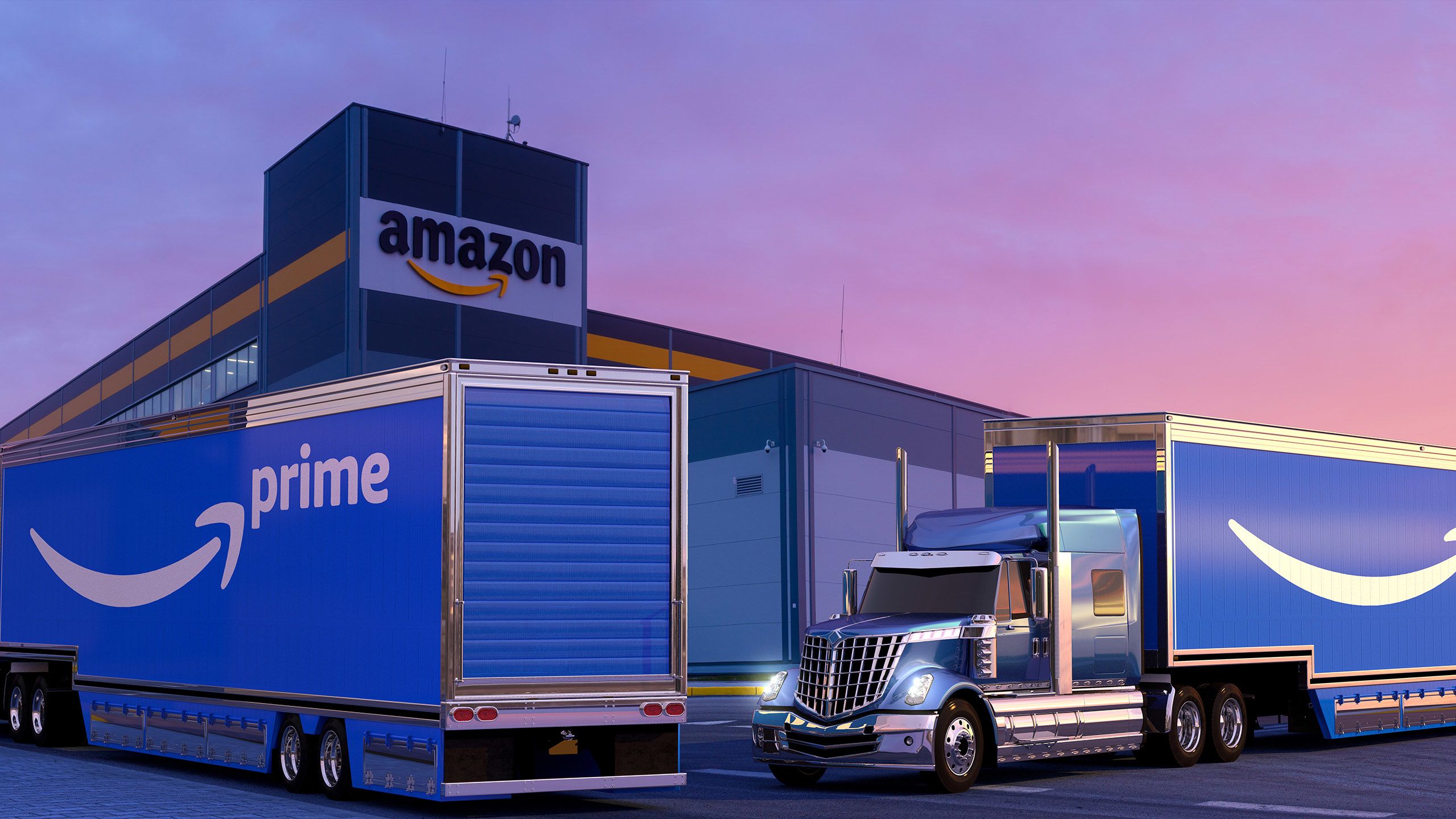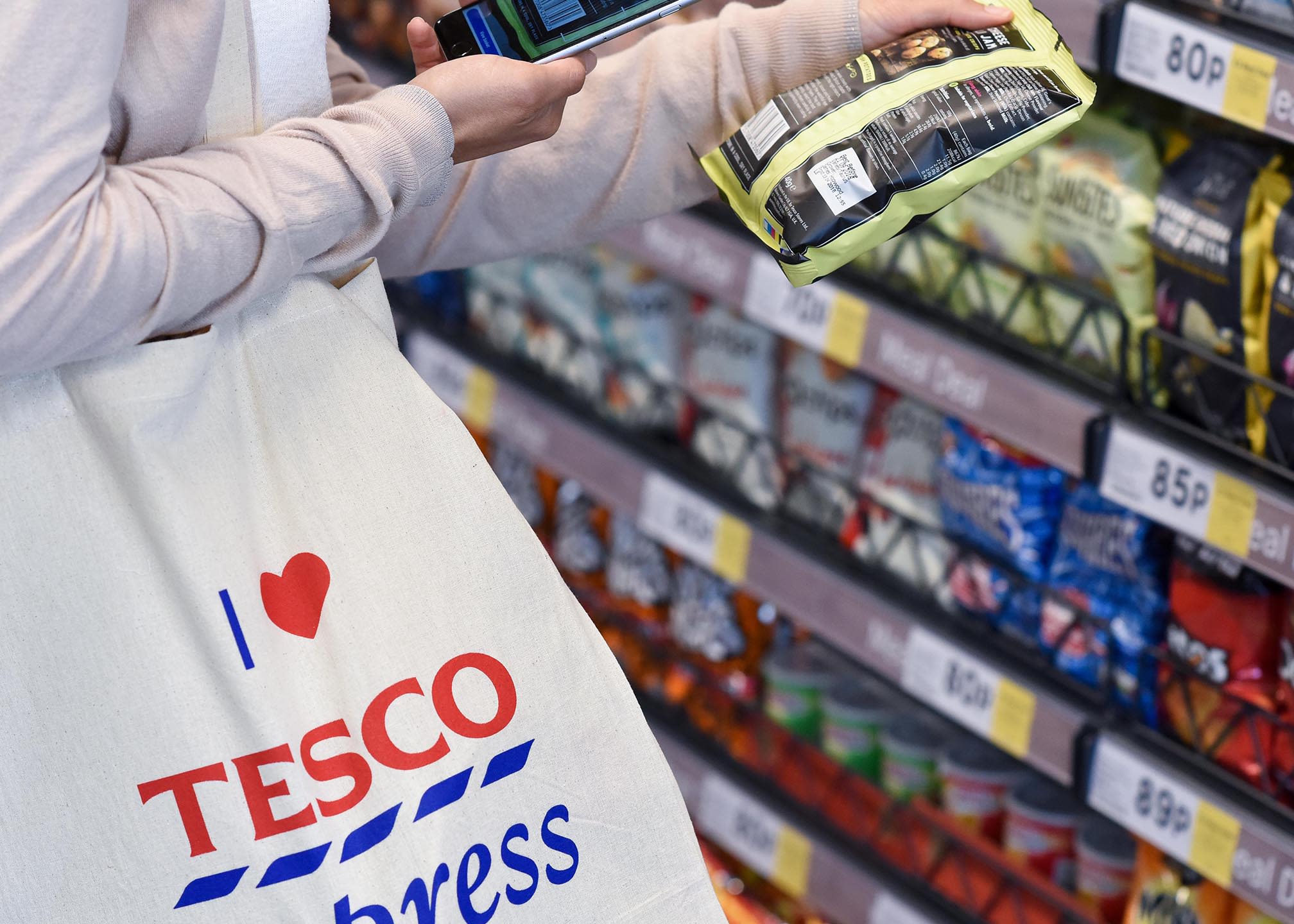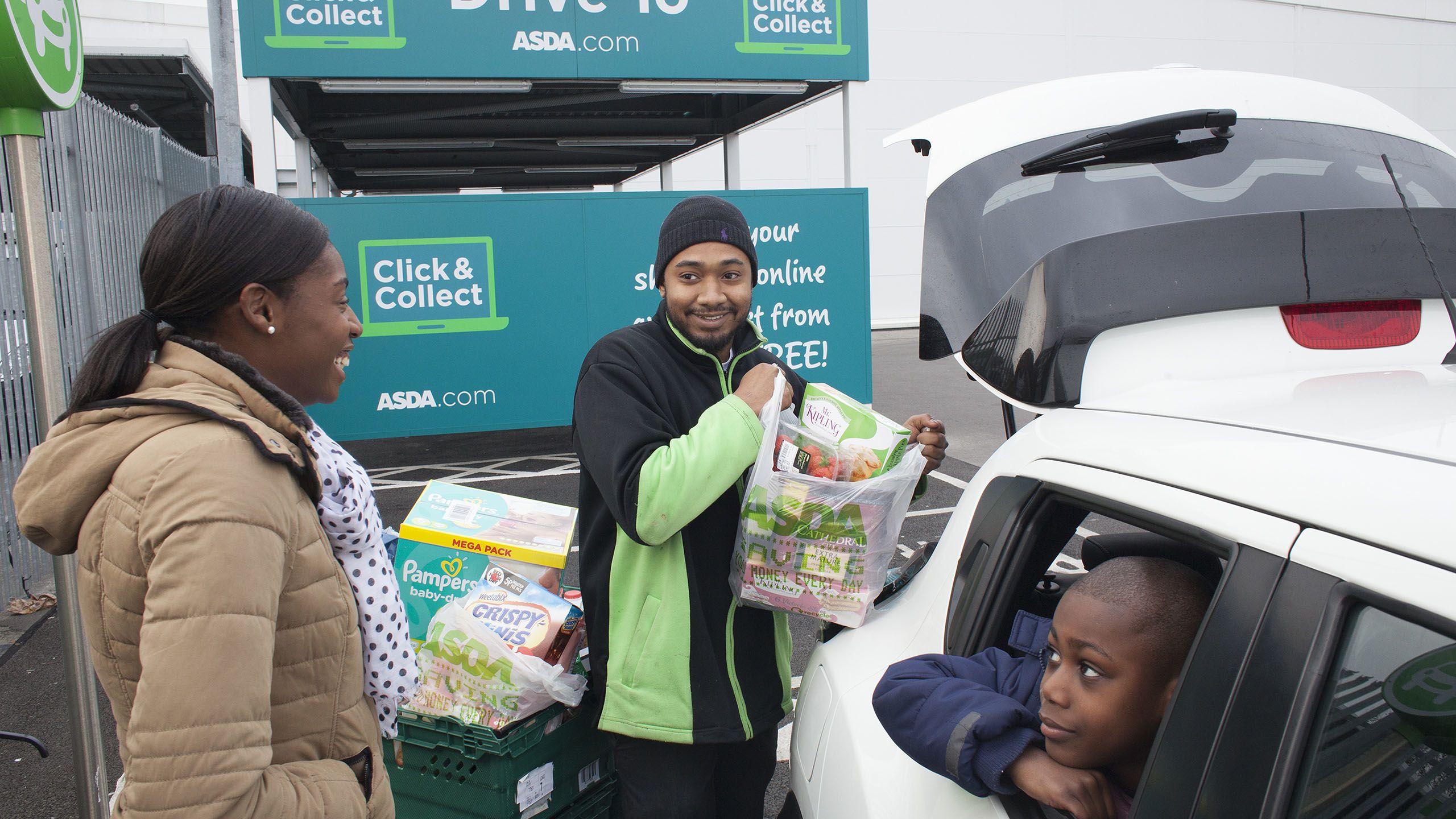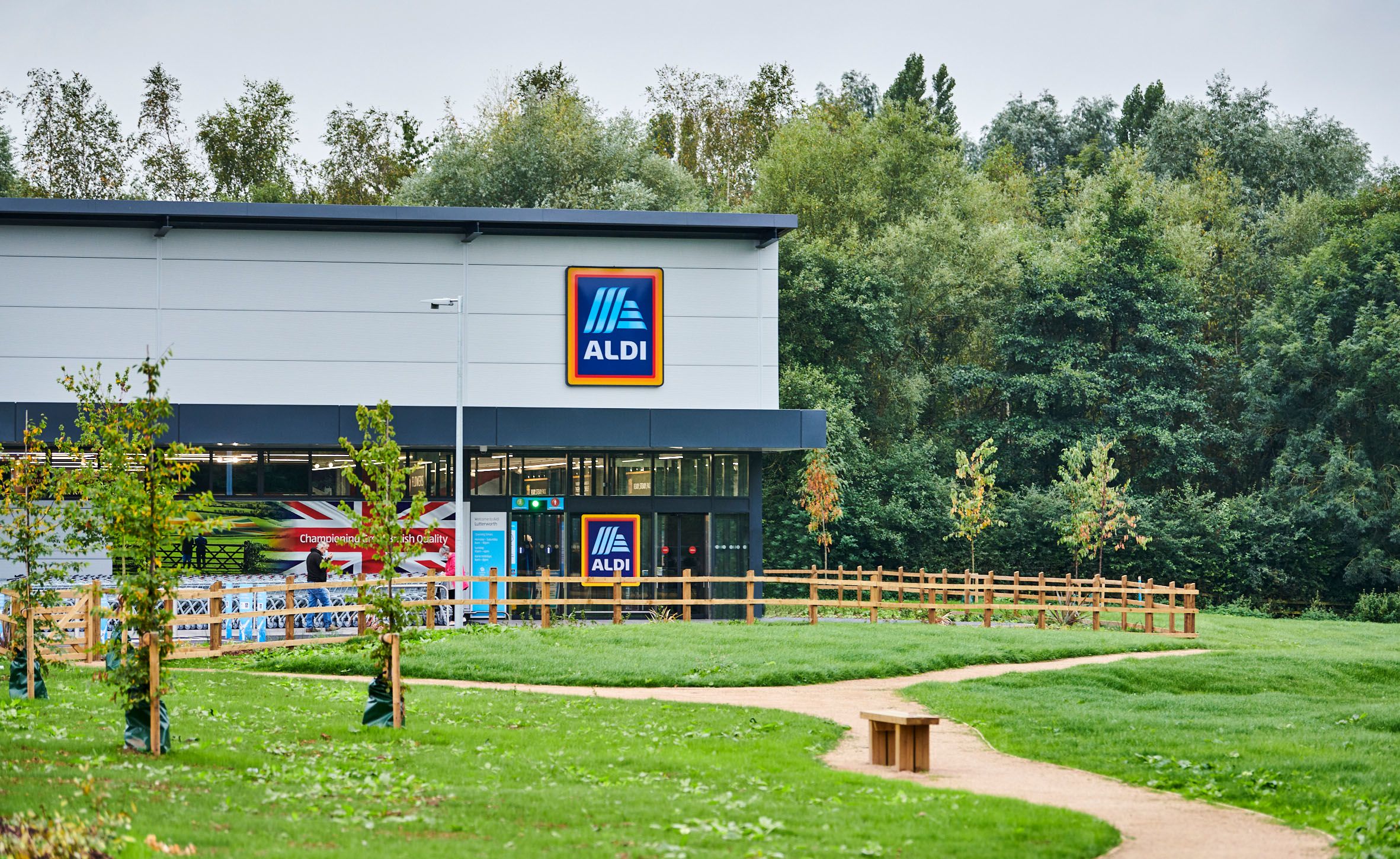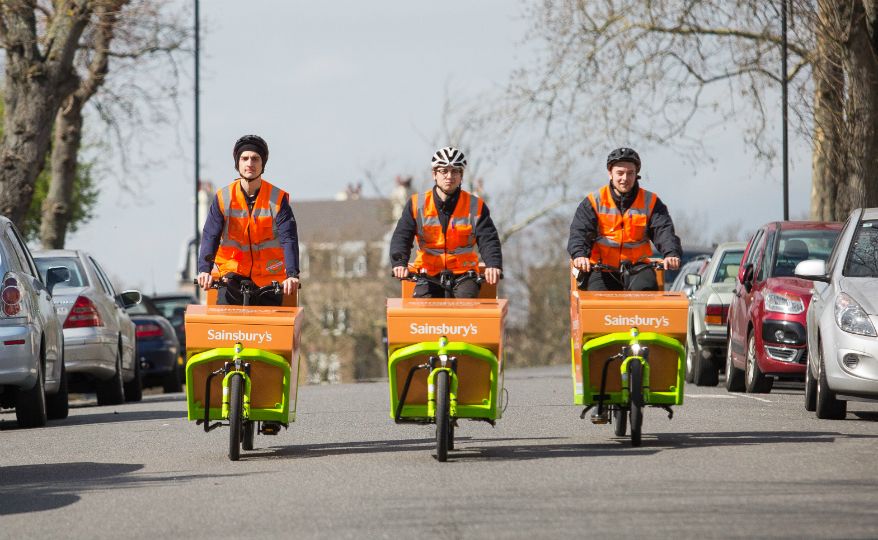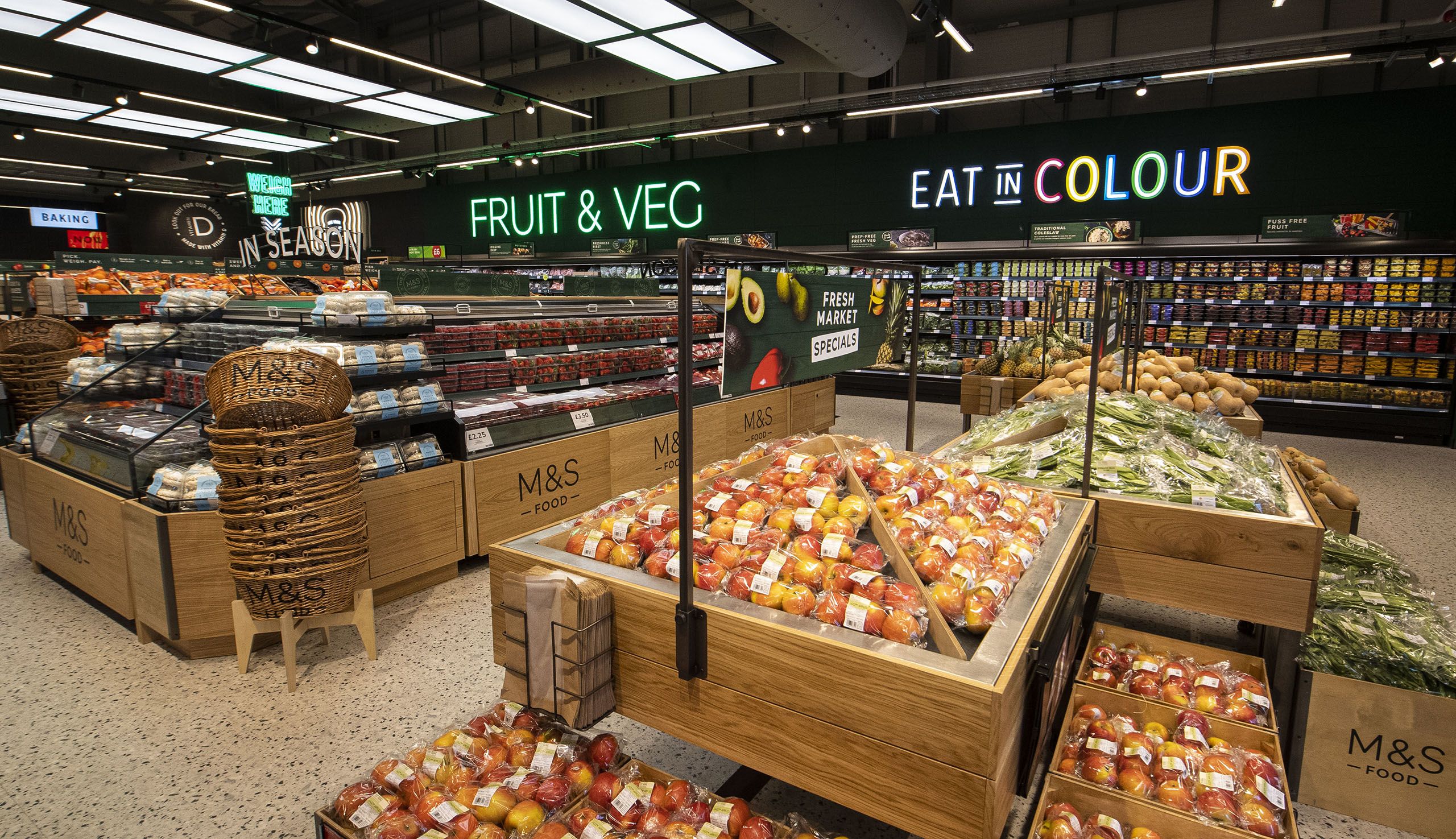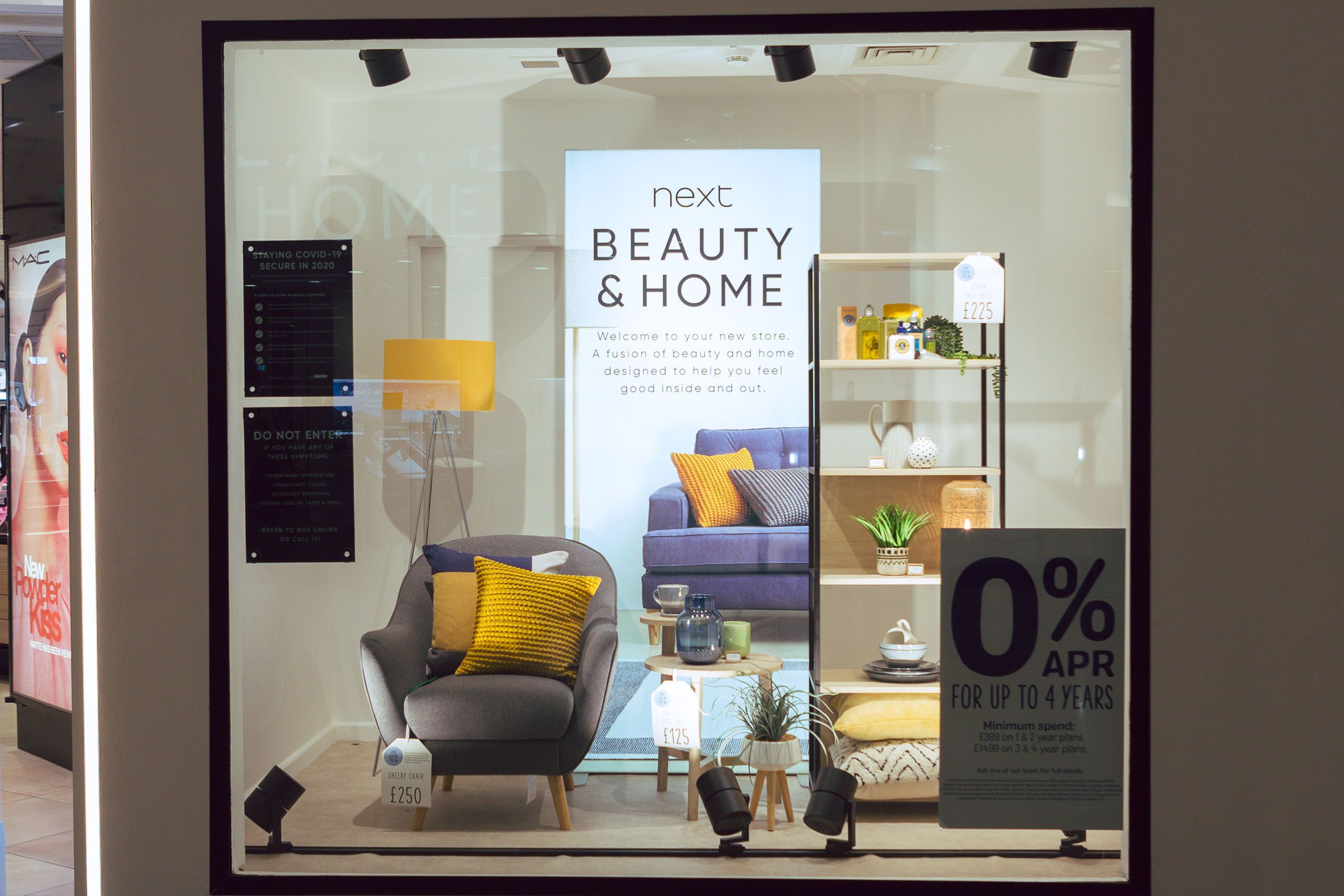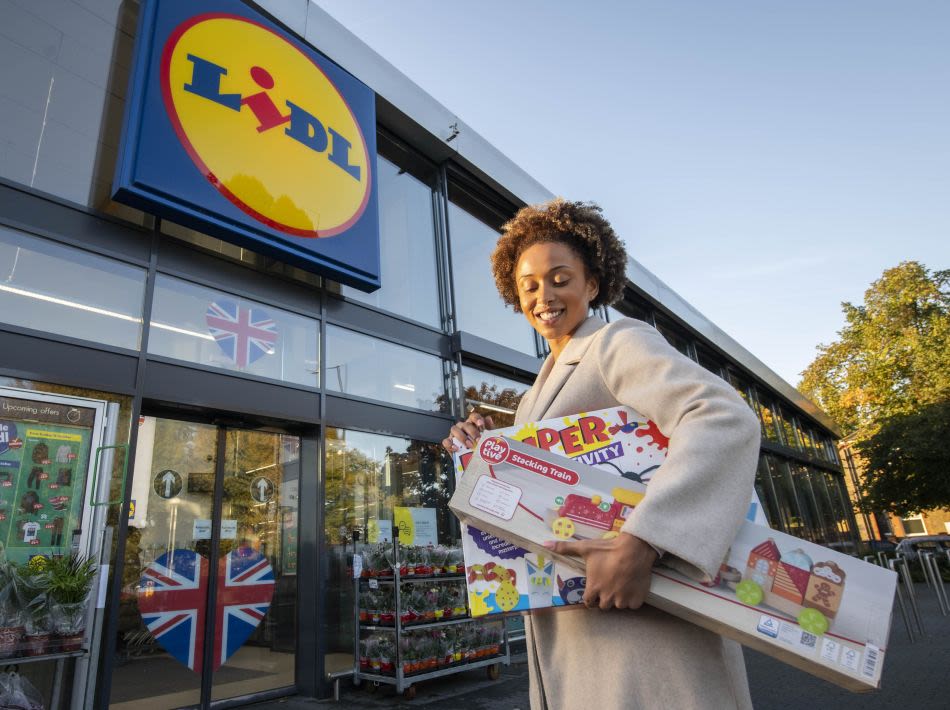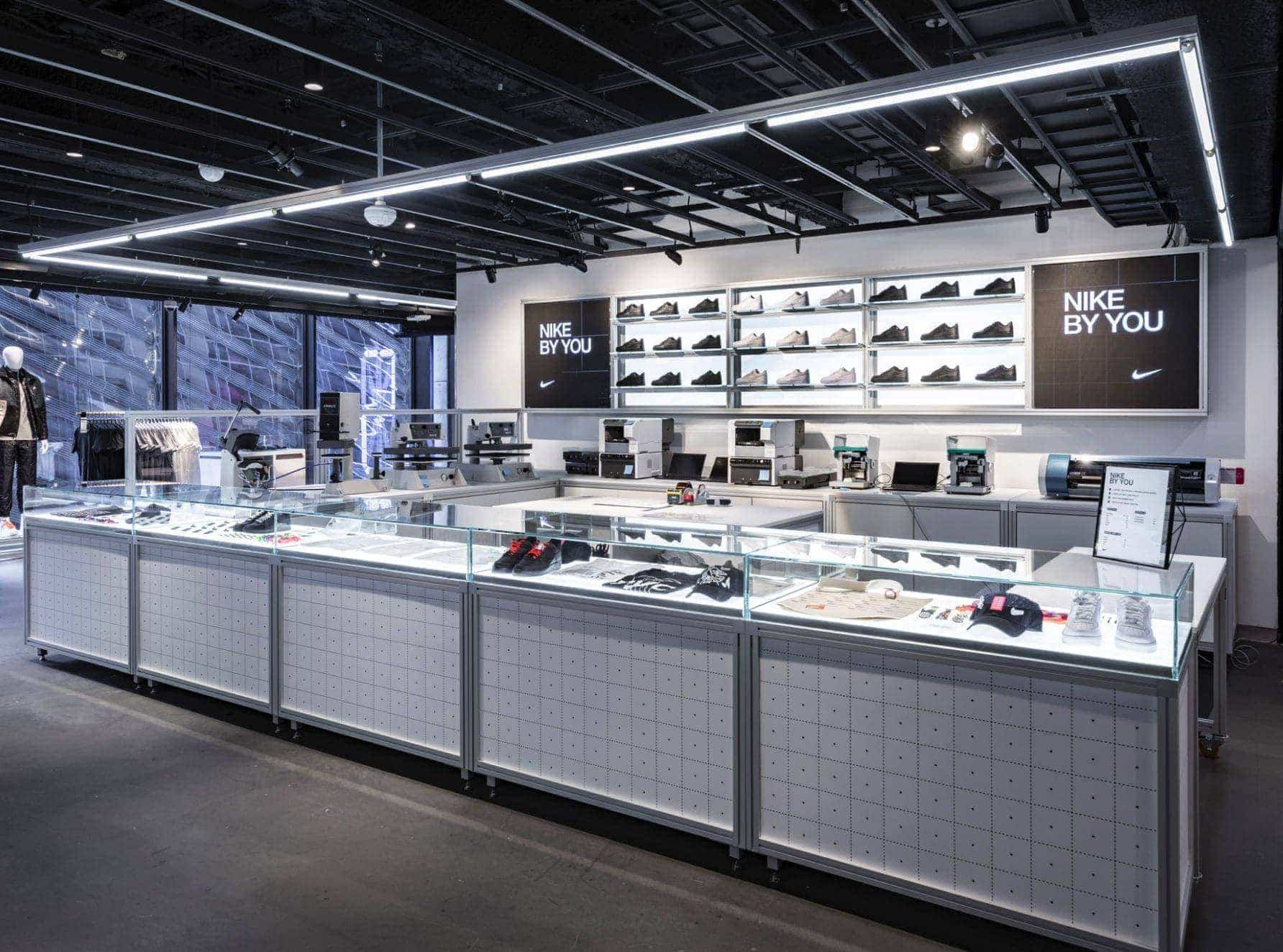 Retail being done well
We also asked consumers why they felt their choice had provided a great customer experience, and for 71% value for money came top.
While this is valued by all consumers, there are some variations in age. Just over half (51%) of those aged 18-24 flagged value for money as being important, compared with 82% of 55-64 year olds.
Other things are important, too: offering a wide variety or range of products was important for 45% of consumers; ease of store or website navigation was important for 37%.
When it comes to online navigation, our respondents highlighted the importance of a good search function – 71% say they head straight for the search bar when visiting a website, meaning that a premier search experience is essential to giving your customers information exactly how they want to retrieve it, says Nico Beukes, managing director, northern Europe at Yext, the Answers Company.
"Consumers will leave your website if it takes too long for them to find what they need," adds Yext's Charli Rogers, SVP, EMEA client success and strategy. "That is why it is essential to have a strong user-centric experience that will get the customers moving seamlessly from 'browsing' to 'order confirmed' without frustration."
Rapid delivery and strong customer service were picked by around a third (35% and 31% respectively) while about a fifth prioritise an easy-to-use app or a clear brand purpose (23% and 20% respectively).
At the bottom of the list was a strong social media presence and product exclusivity – which, while not flagged as top priorities for consumers in our survey, are clearly still an important part of many brands' operations and propositions.
Below we take a closer look at the lessons that can be learned from the top five.
1. Amazon makes life easy
We asked consumers to explain how they feel retailers are supporting them, and one word came up repeatedly – easy. Shoppers are looking for speed, ease and convenience more than ever, and Amazon has written the playbook on this over the past two decades.
As the world's largest online retailer, Amazon's investment in technology to achieve this easy shopping experience is significant. The company is known for prioritising long-term investment in scale over short-term profit.
For example, in response to the pandemic, labour shortages and unsustainable courier costs, Amazon has doubled the number of parcel lockers in the UK, to 5,000, in the past two years.
However, even the online behemoth is raising red flags about the retail market's outlook. In October, boss Andy Jassy cautioned that there was "a lot happening in the macro-economic environment" that could hammer its top and bottom lines during the holiday season.
Amazon warned the market that sales may only come in between $140bn (£121.28bn) and $148bn (£128.21bn) during its fourth quarter. Analysts had previously expected $155.15bn (£134.4bn). Operating profit could be anywhere between nothing and $4bn (£3.47bn), it said, as uncertainty swirls around consumer spending this Christmas.

Amazon reported a 9% drop in third-quarter profits to $2.87bn (£2.49bn) despite a 15% uplift in net sales to $127.1bn (£110.1bn). Its international arm, which includes its UK business, suffered widening losses of $2.5bn (£2.17bn) compared with $900m (£779.98m) a year ago.
UK country manager John Boumphrey says the focus at the online giant is low prices, vast selection and fast delivery – checking three important boxes for our survey respondents.
"That's something that our customers value every day, especially when budgets are tight, and we have always focused on the best possible customer experience," he says.
Amazon also worked to give shoppers the opportunity to spread Christmas shopping costs in 2022, with an early access sale for Amazon Prime members offering a two-day shopping event in mid-October.
"Not only were UK Prime members able to get ahead of their festive shopping and spread out their seasonal spending, they saved over £35m in the 48-hour sales period," Boumphrey says.
"Members ordered more than 100 million items from Amazon's selling partners around the world, most of which are small and medium-sized businesses."
2. Tesco delivers on service
Tesco was the top-rated supermarket among our respondents. Jason Tarry, Tesco UK chief executive, puts this down to three main reasons: "We work hard to deliver a great shopping experience by focusing on competitive pricing, great availability and brilliant customer service."
The grocer has increased the number of value lines it offers and, via its price-lock commitment, has frozen the prices of more than 1,000 products until 2023. It also price matches with Aldi, and offers deals via its Clubcard loyalty scheme. In total, Tesco says, these cover more than 8,000 products.
With UK sales of £54.8bn, Tesco leads the Big Four grocery players, with around a 27% market share.
It also dominates online, where it has first-mover advantage and more than one-third market share. Its strategy has stood it in good stead to weather the current storm, with a long-term focus on value, customer loyalty and growth of its digital platforms.
3. Asda goes big on value
It has been a busy year of settling into new ownership for Asda, which changed hands in 2021 after former owner Walmart agreed the £6.8bn sale of the business to the co-founders and co-chief executives of EG Group, Mohsin and Zuber Issa, and investment vehicle TDR Capital.
This hasn't stopped the grocer focusing hard on cost-of-living measures.
In April Asda announced a £73m investment to lock in prices of hundreds of key products and raising the pay of 120,000 shop floor staff to £10.10 from £9.66 from July.
In August, it introduced a loyalty scheme, Asda Rewards, a first for the chain, which customers can use to earn money-off vouchers at the supermarket.
The launch of the Just Essentials value range was fast-tracked in response to increasing pressure on household finances, although in September it had to limit purchases from the line to three per customer, owing to "soaring demand".
In October it launched a low-cost lunch for pensioners in its UK cafes —offering soup, a roll and unlimited tea and coffee for £1. It runs alongside the ongoing 'kids eat for £1' scheme that was introduced in June.
Asda says its value focus has driven a return to sales growth. It registered its best quarterly trading performance for 18 months, with like-for-like sales rising 4.7% during the three months to the end of September. The grocer reported that 70% of spend on Just Essentials during the quarter came from 400,000 new customers.
4. Aldi's good deals and deeds
Aldi's business model — led by cheaper private label brands — means low prices have been at its core for decades. However, while it still sets the benchmark for cheap prices, Retail Week data published in September 2022 found that the German grocer's prices are rising more quickly than at other supermarkets, showing it is not immune from inflationary challenges.
This hasn't set the retailer back, however — in the same month, it overtook Morrisons to become the fourth biggest grocer in the UK, according to Kantar grocery market share data. It now has more than 925 stores in the UK, and UK sales have reached £13.5m.
In October, consumer magazine Which named Aldi the cheapest supermarket for a fourth month in a row, with a basket of 48 items costing £75.61, an average of 17% cheaper than the other Big Four.
The grocer says it can see customers shifting towards using cash more often to pay at the checkout in a bid to help themselves budget.
In addition to keeping prices low and its customer experience fast and consistent, it has donated a range of items, from nappies to meals to books, to charities that support children from families on the lowest incomes, via the community giving platform Neighbourly.
5. Sainsbury's £65m autumn price investment
Despite its traditional position of pitching itself at a slightly higher social demographic than its rivals, Sainsbury's is still investing heavily in helping people weather the cost-of-living storm.
It has invested £60m into low prices this autumn, via various price lock campaigns and special offers, and £5m into its Argos and Habitat homeware and furniture lines — both part of a two-year plan to invest £500m in low prices.
In September the supermarket announced it was also ploughing £20m into wages, with the base hourly pay rate for employees across the Sainsbury's and Argos businesses increasing from £10 to £10.25, and from £11.05 to £11.30 for those working in London.
In November, Sainsbury's posted a 9% slid in first-half retail operating profit (in the period to September 17). Grocery sales edged up 0.2% over the half, rising to 3.8% in the second quarter, while general merchandise sales tumbled 6.1% but improved to 1.2% in the second quarter. Sainsbury's says it is focusing on cost cutting to help it deal with squeezed spending as its investment in prices and wages continues.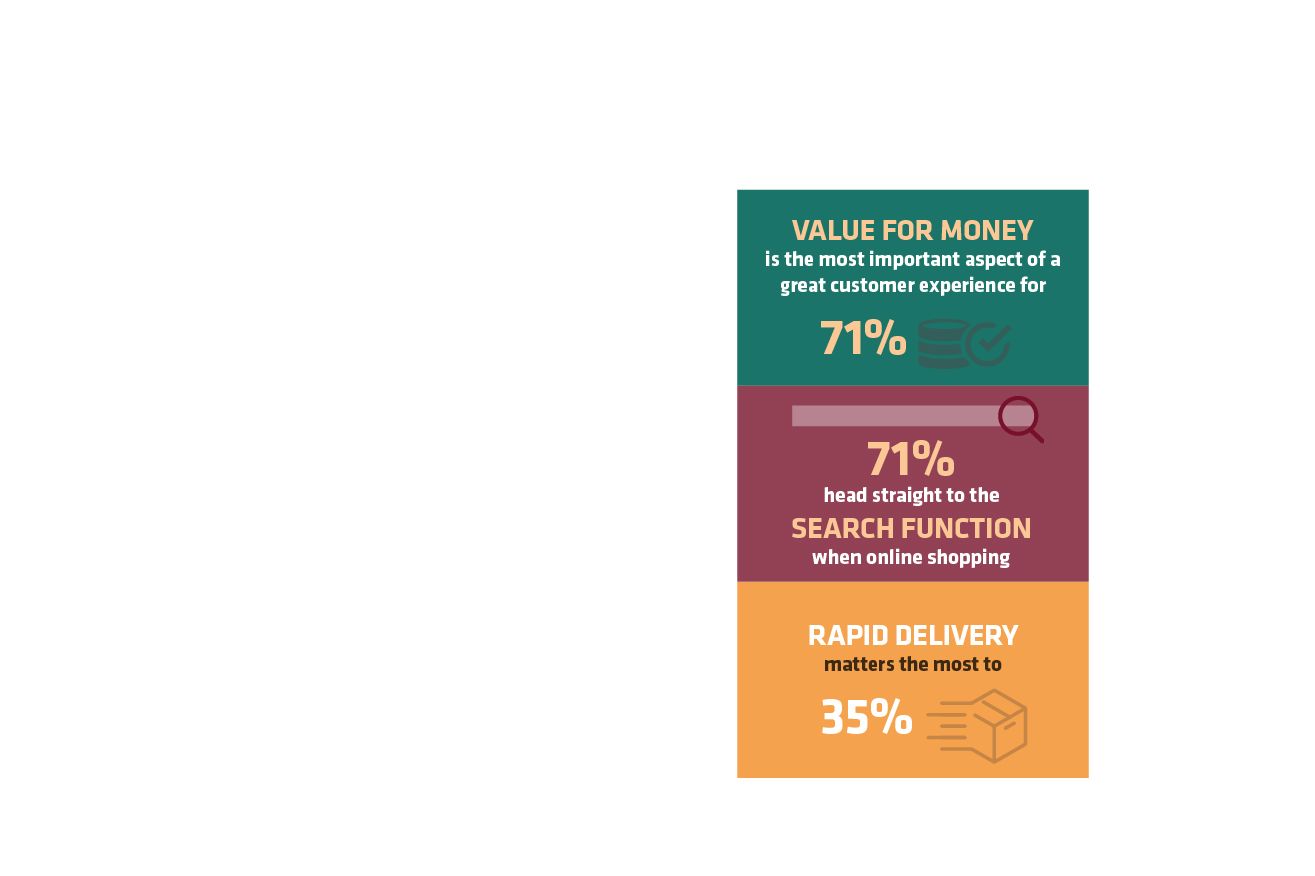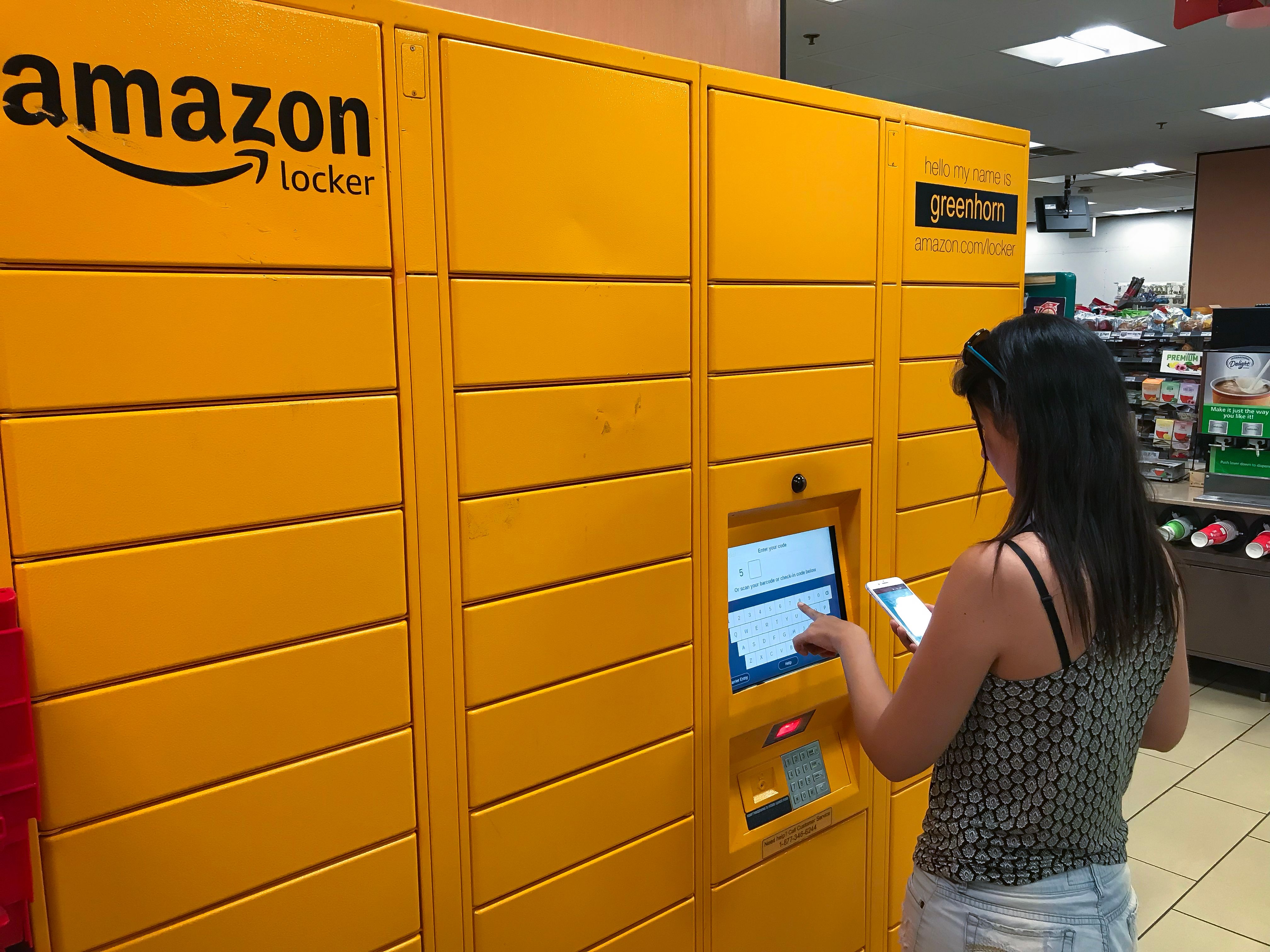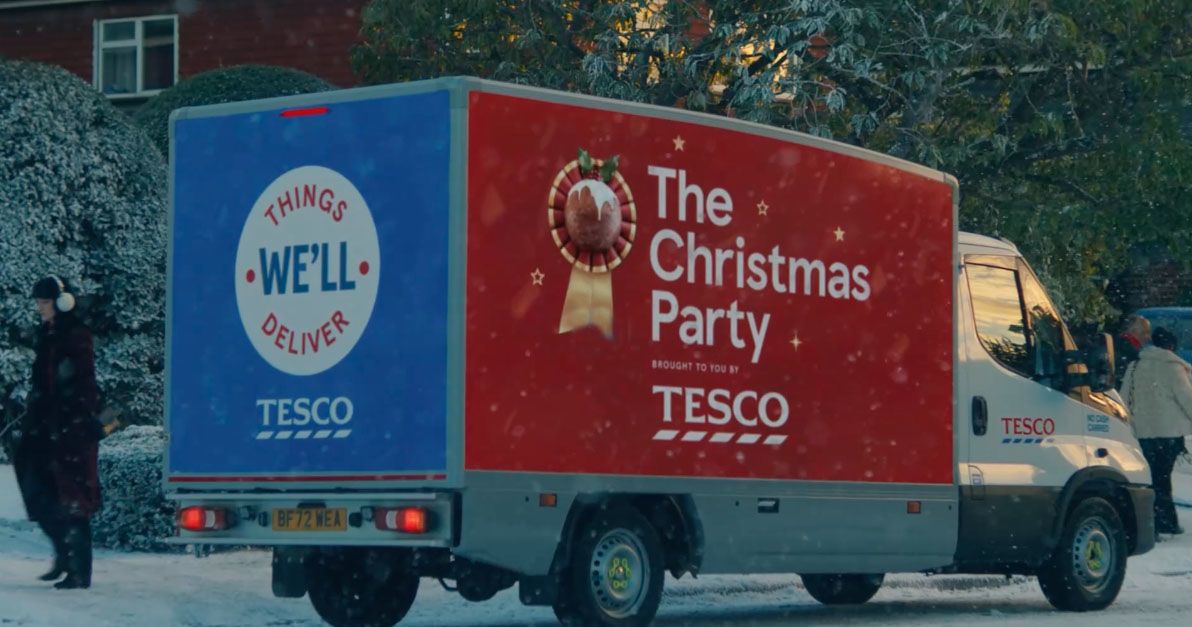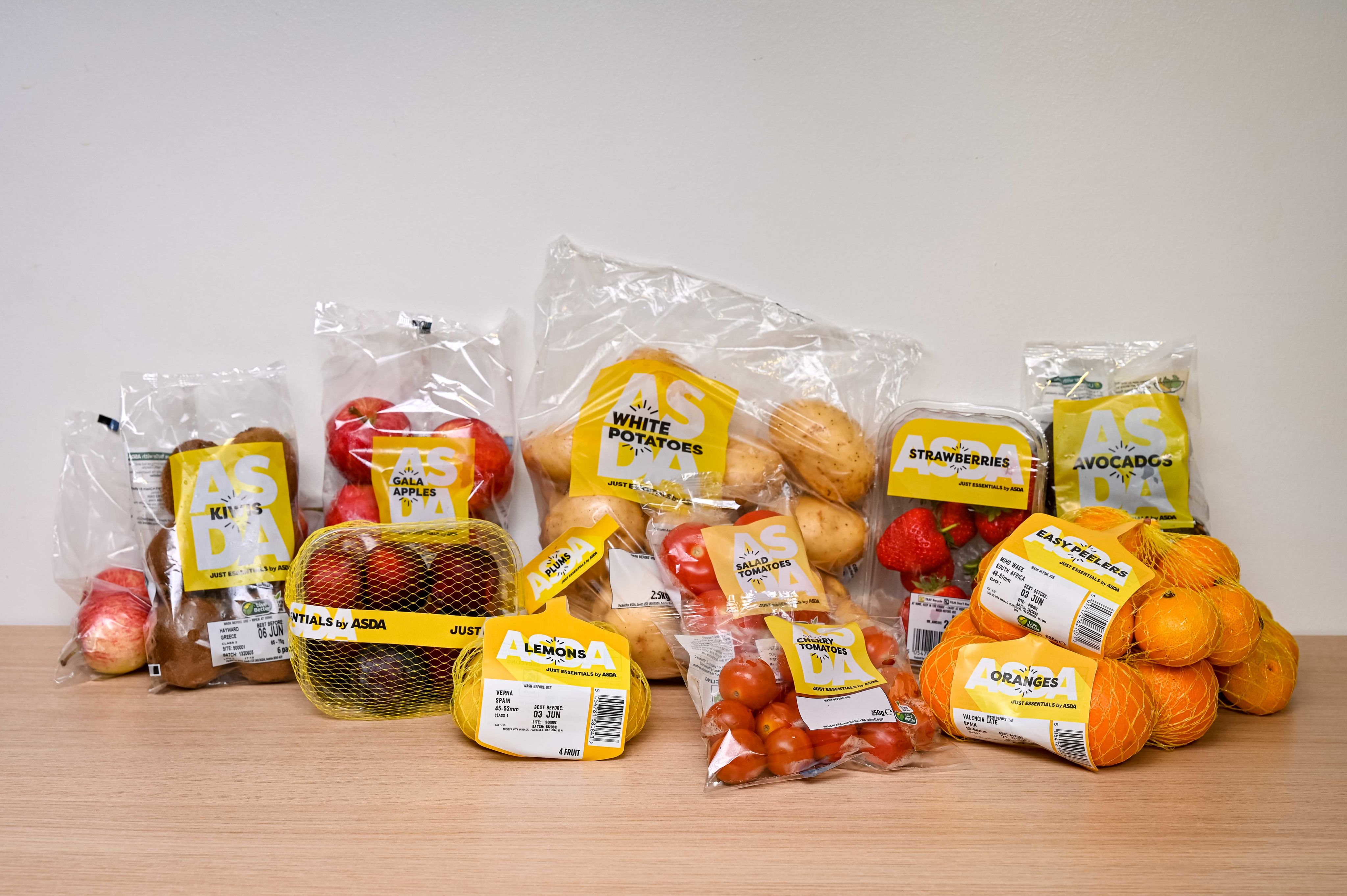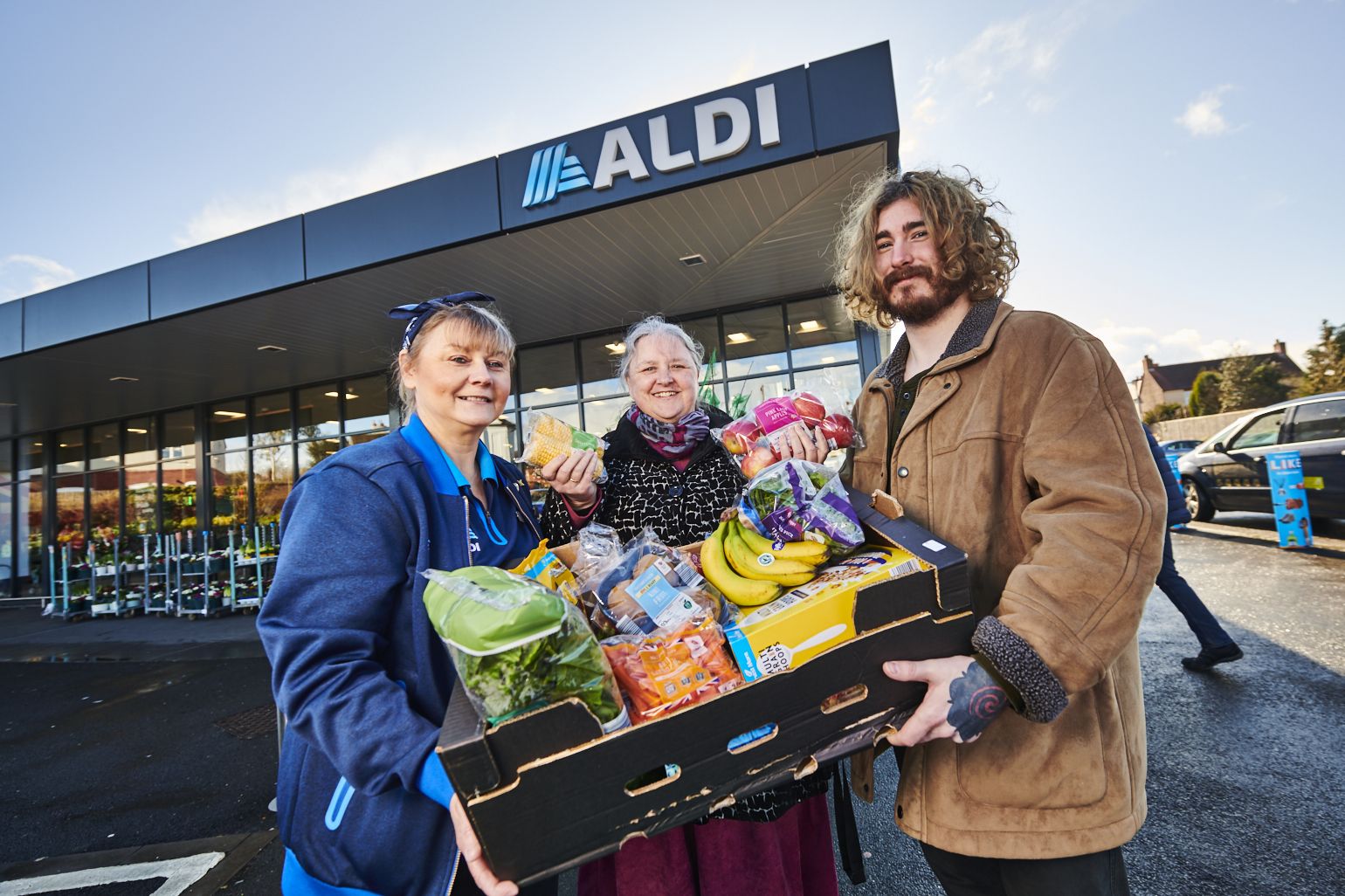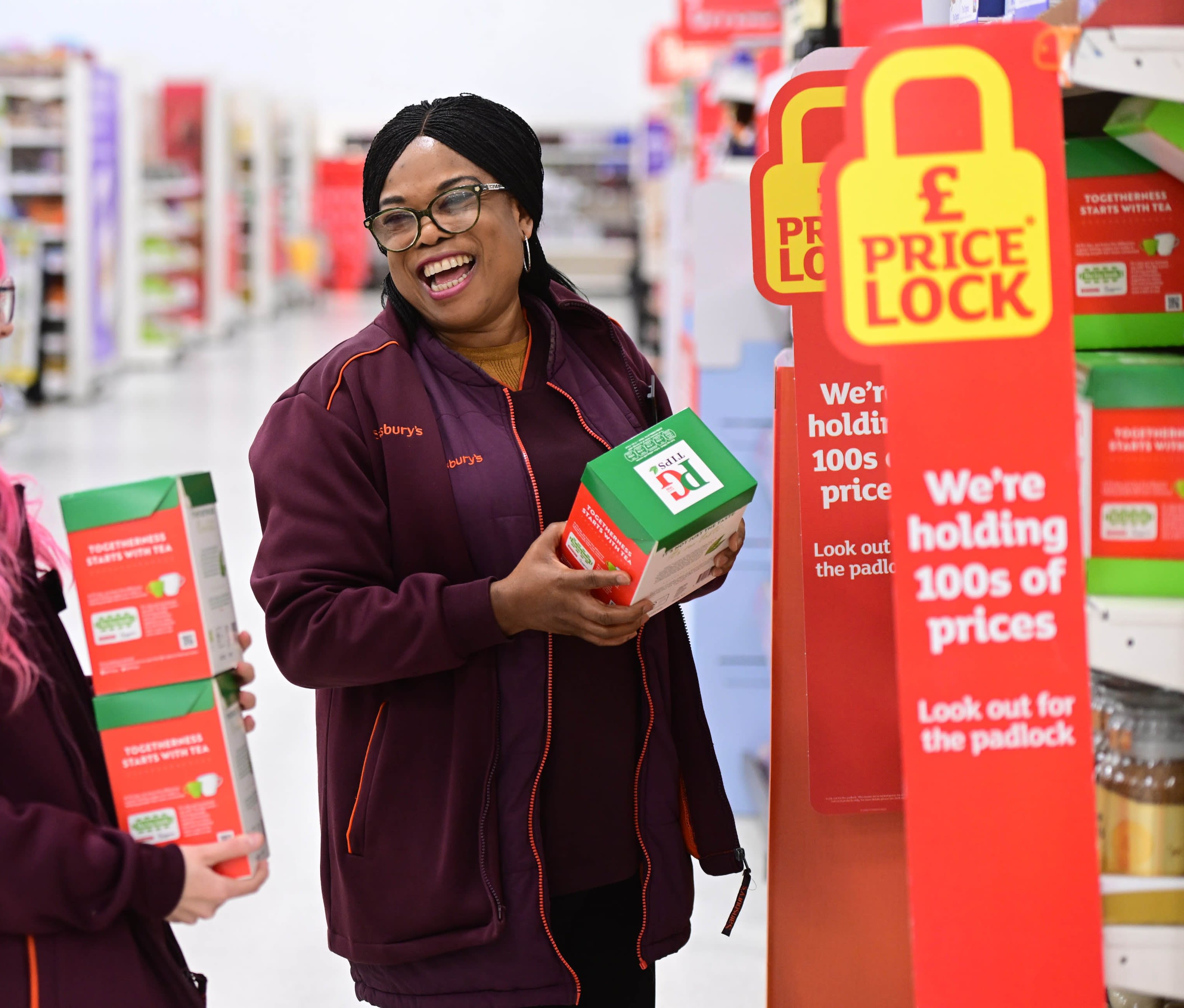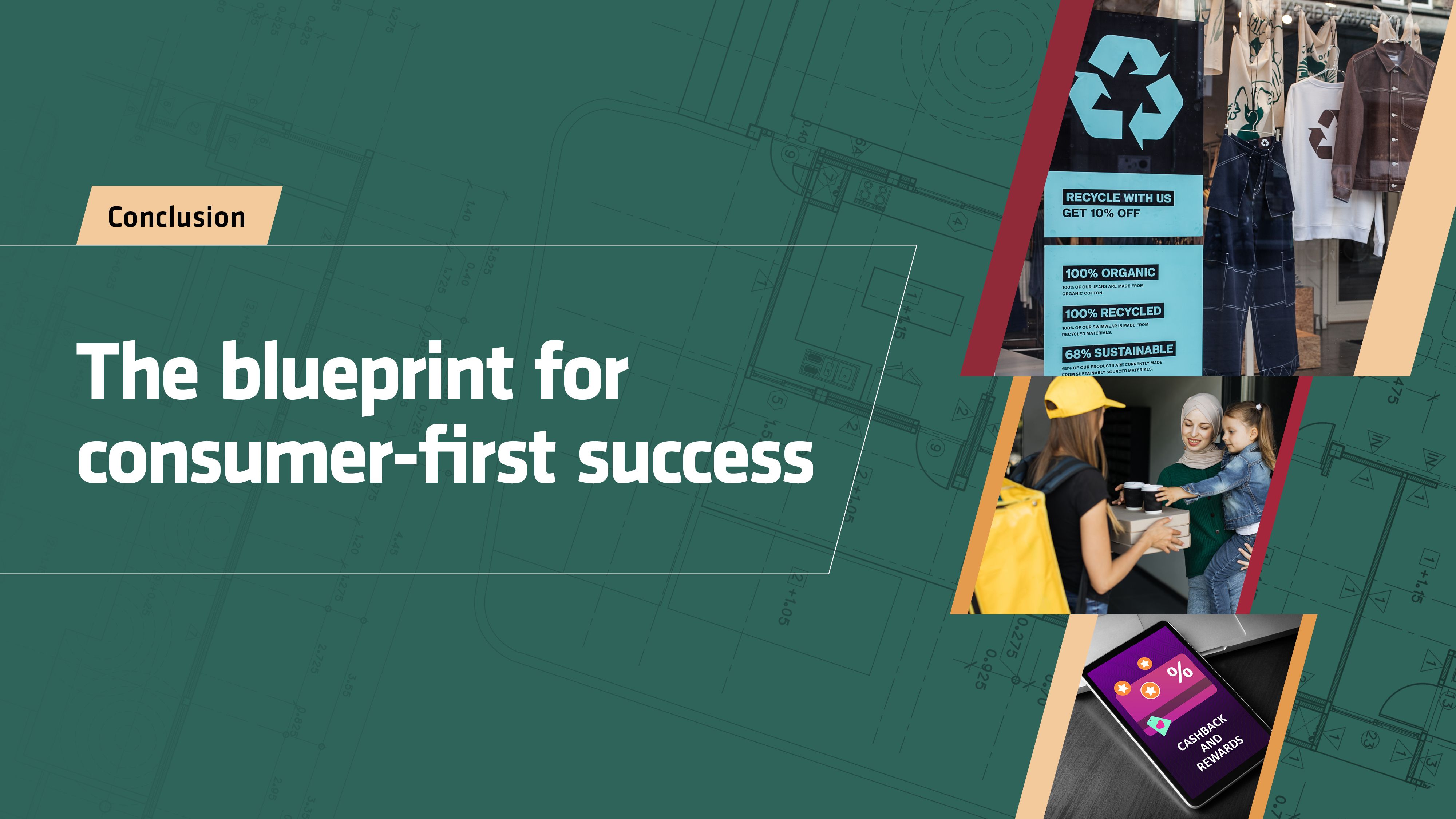 Retailers face another challenging year ahead, and the message from consumers is loud and clear – prioritise value for money.
This doesn't always mean being the outright cheapest — although competition in that regard is only likely to get tougher — offering high quality for fair prices also counts.
With consumers having to ruthlessly cut back in some areas, understanding what matters most to them and enabling them to get the best deal possible in that space is important.
To do this, retailers will need to turn an aggressive eye to costs and efficiencies, reducing outgoings as much as possible in a bid to protect jobs and keep prices low. This won't be easy, but will need to be top of the agenda for any retailer wanting to protect margins and come out on the other side. And, as Yext's Nico Beukes warns, the key is not to cut across the board, but to strategically assess where you should continue spending in order to secure long-term benefits. You should prioritise self-service options across all customer touchpoints.
Remembering that different groups of people are more affected by this current round of economic challenges than others will also help retailers help those who need it most.
Families tend to be particularly hard hit, and anything helping them to budget or offering support in other ways is likely to be appreciated.
Younger people, while perhaps not facing the high bills of families, are also likely to remember retailers that show they care in the coming months as they continue to battle with ever-increasing rent, and incomes that keep falling in real terms.
Thinking creatively will be another necessity. Asking customers what they want to see (and finding new ways of generating that insight) and providing exactly what will make their lives easiest will stand retailers in good stead.
This can mean anything from embracing second-hand shopping, sharing budgeting tips and education, to following Amazon's lead and offering early or exclusive access to Sales. Offering flexible and accessible payment options and money-saving subscriptions would be another win-win option.
Finally, don't forget about sustainability or other forms of purpose-driven retail. Consumers might have been forced to focus on and prioritise affordability for now, but that doesn't mean it doesn't matter to them.
Resale, repair schemes and increased recycling can actually reduce household expenses. As with much of the response to this crisis, it just requires a more imaginative approach.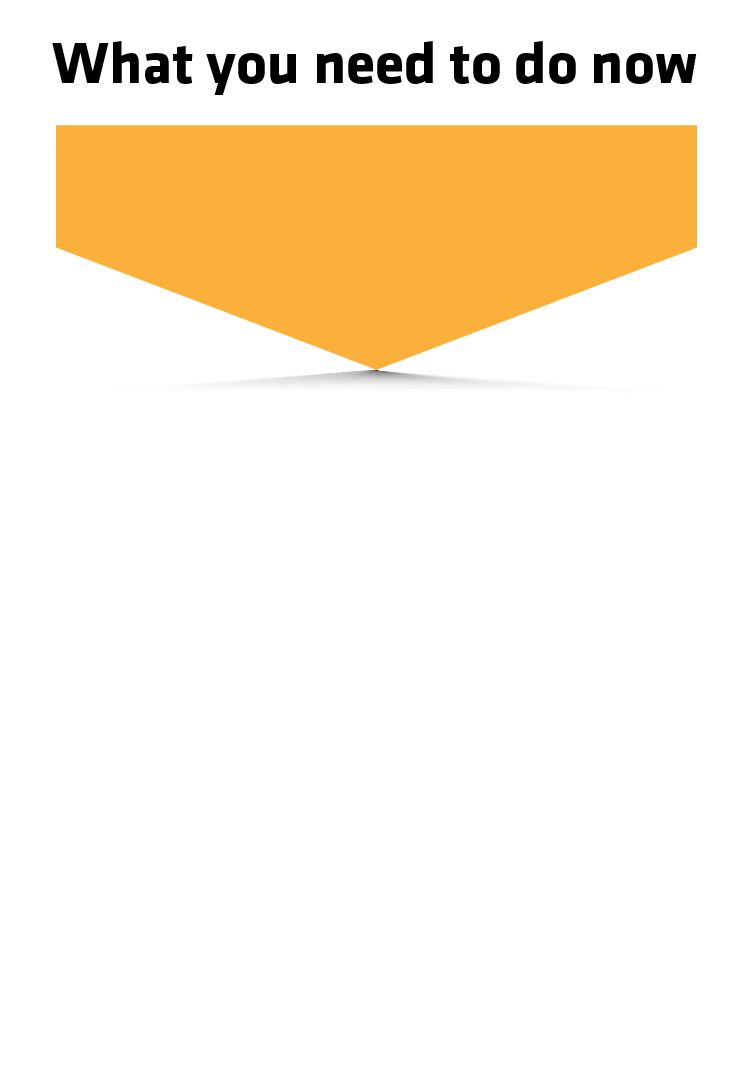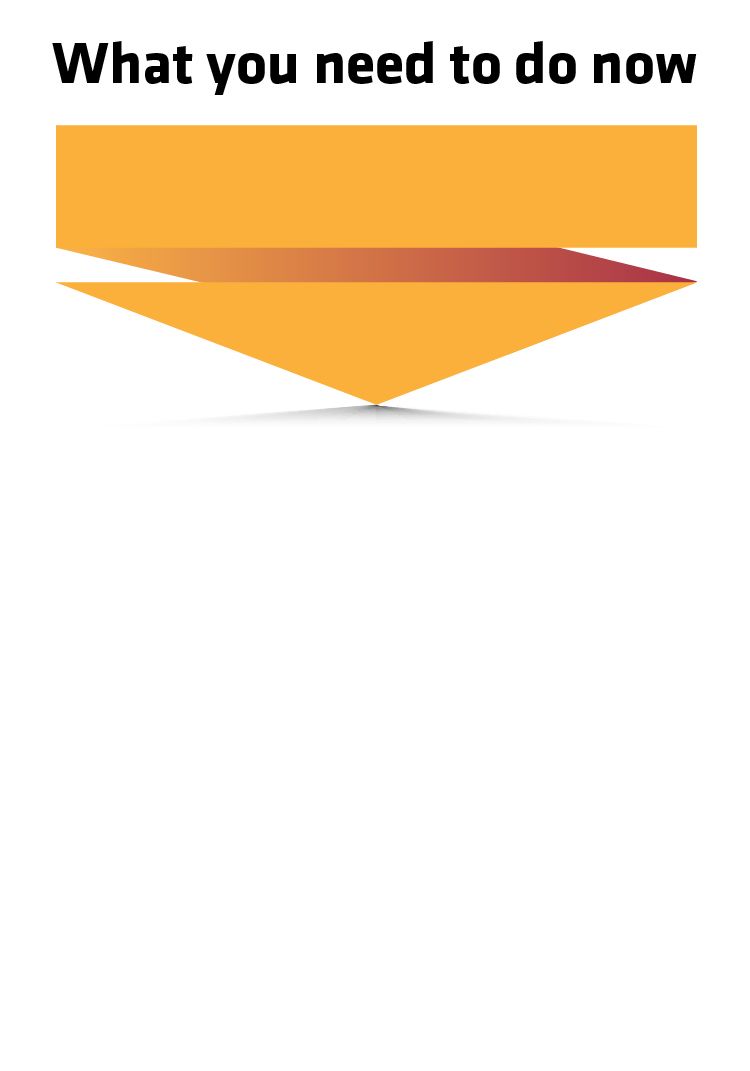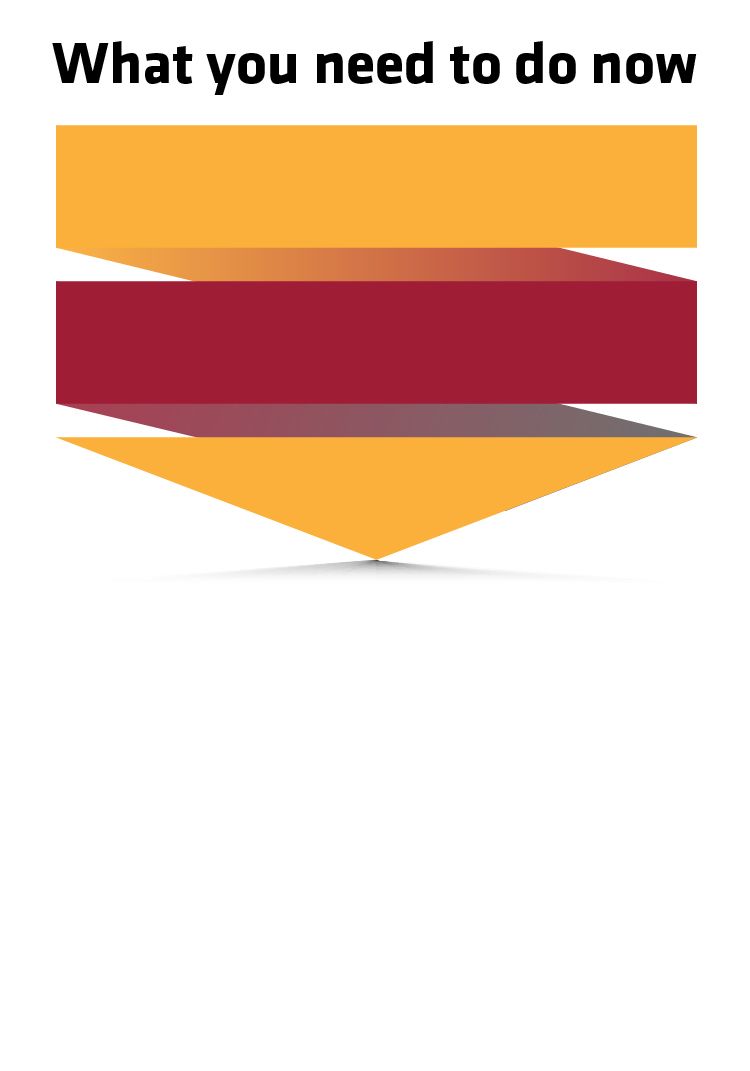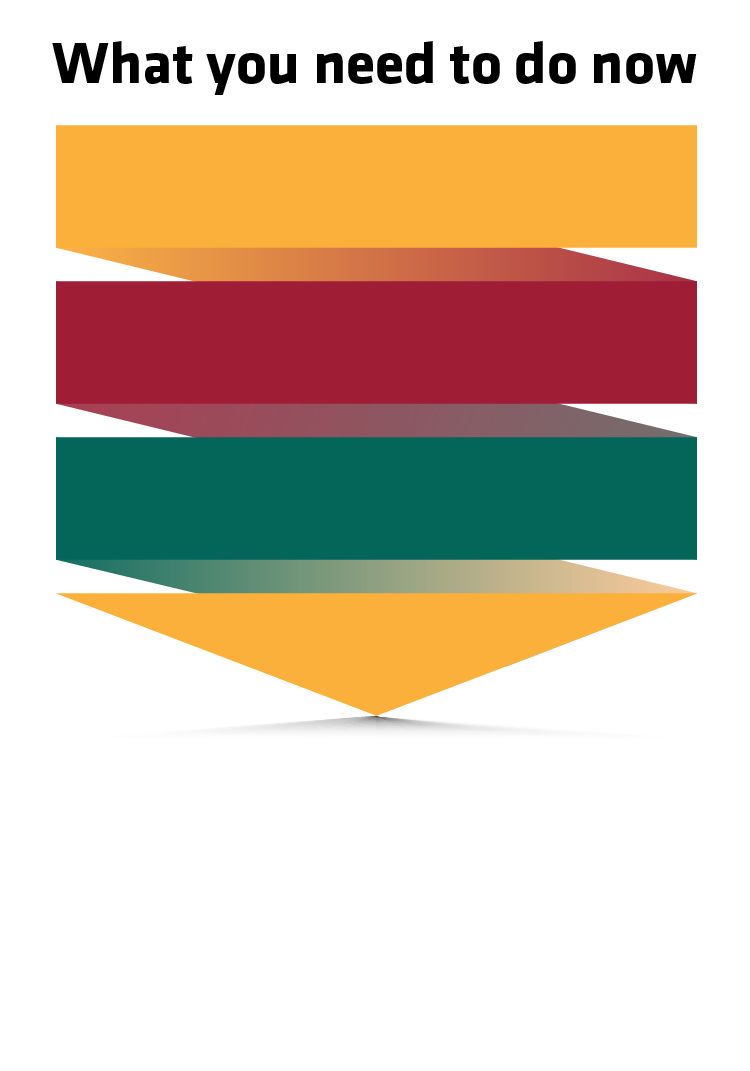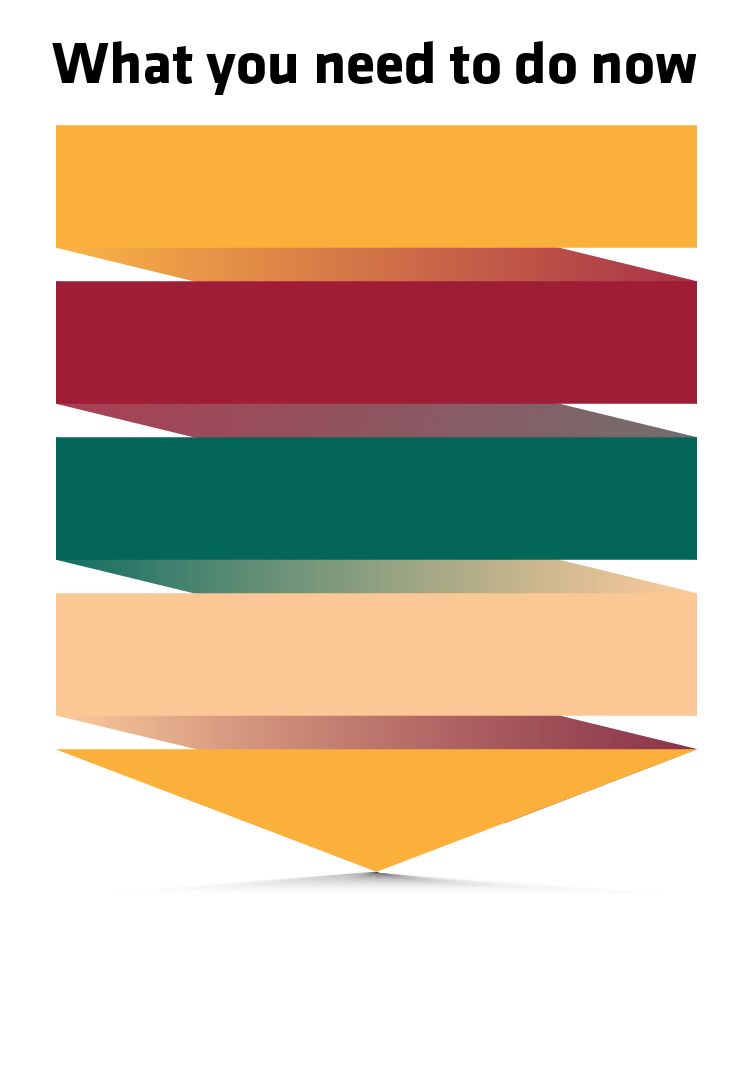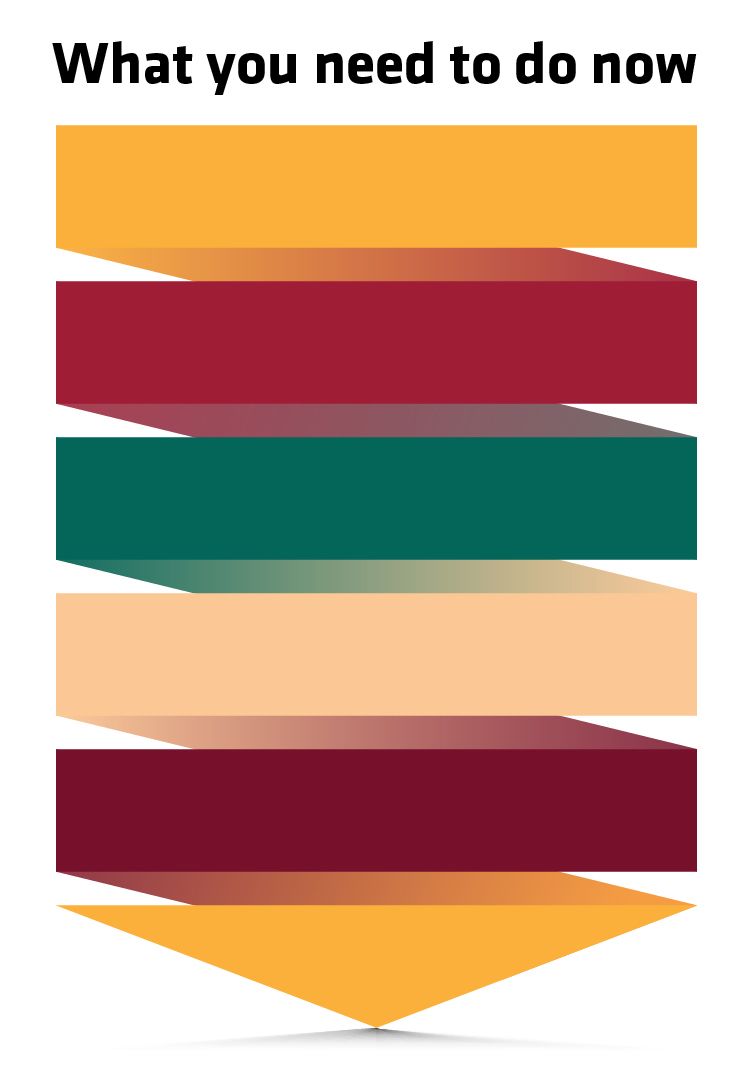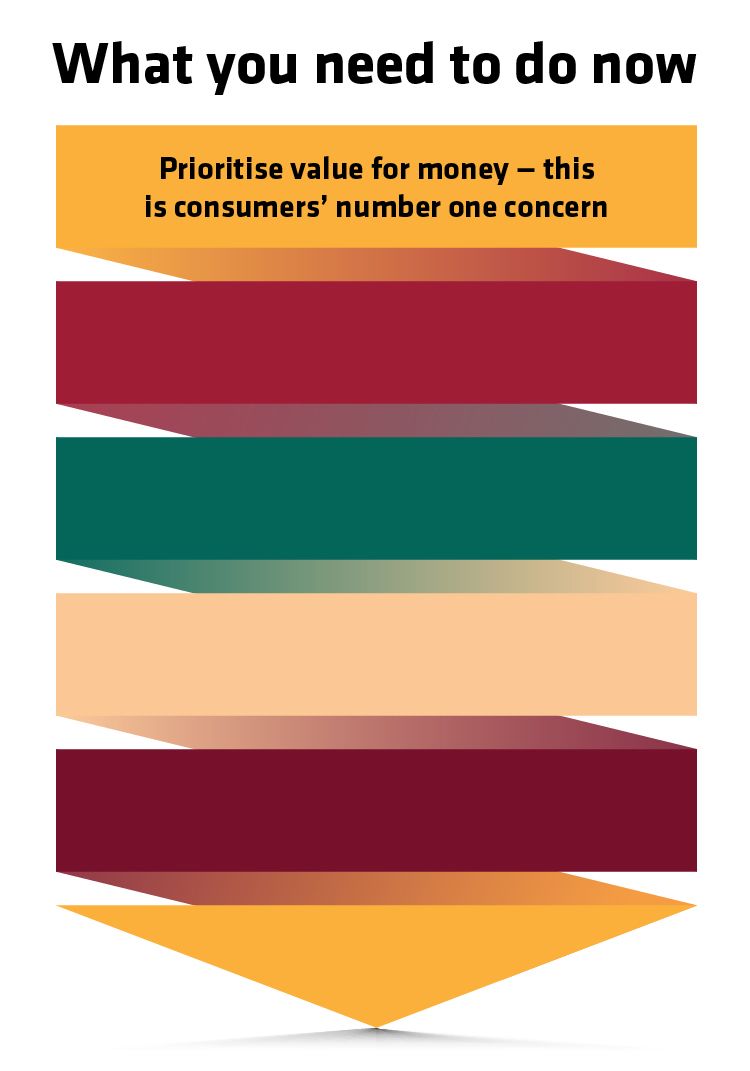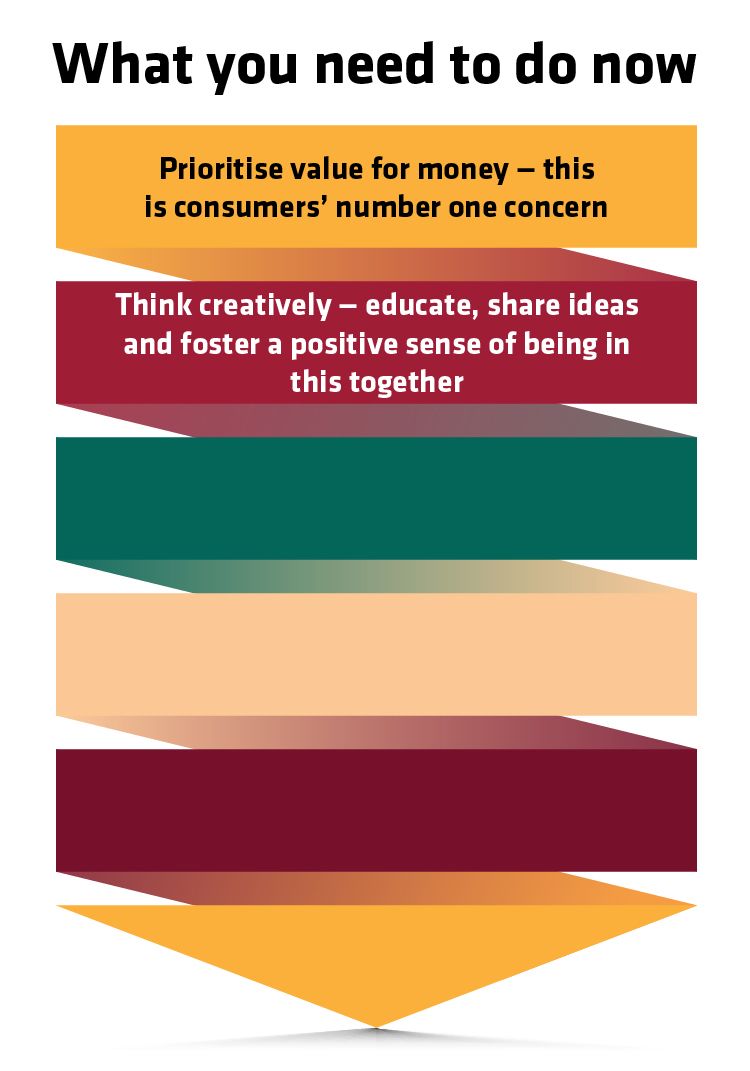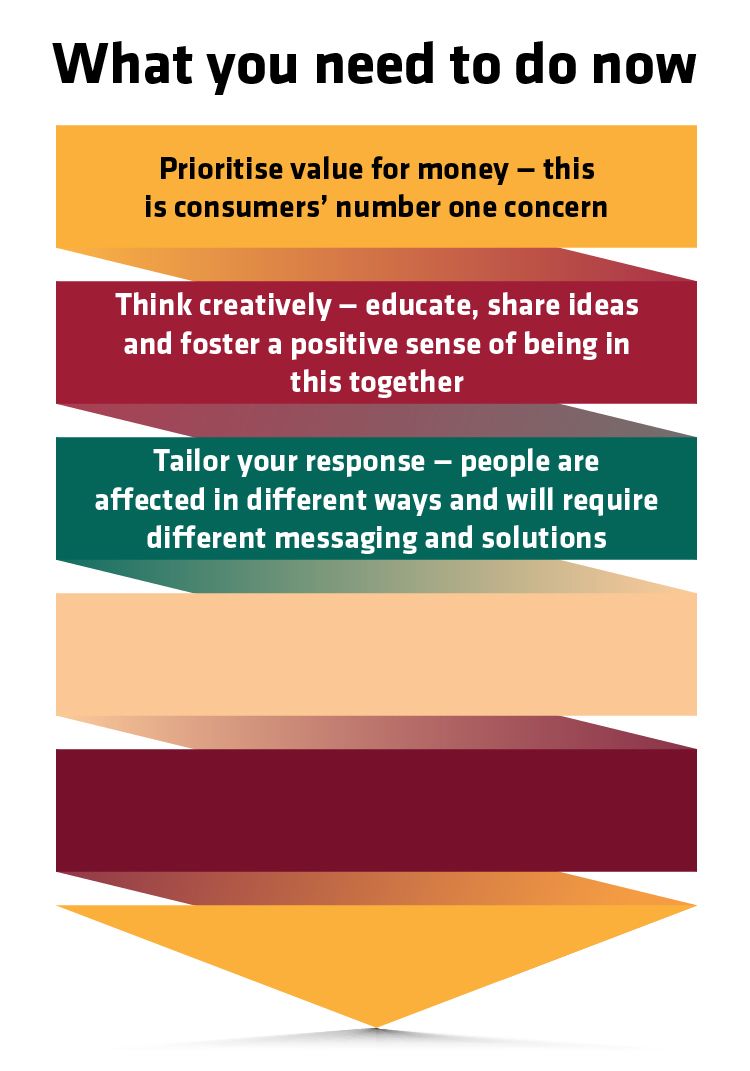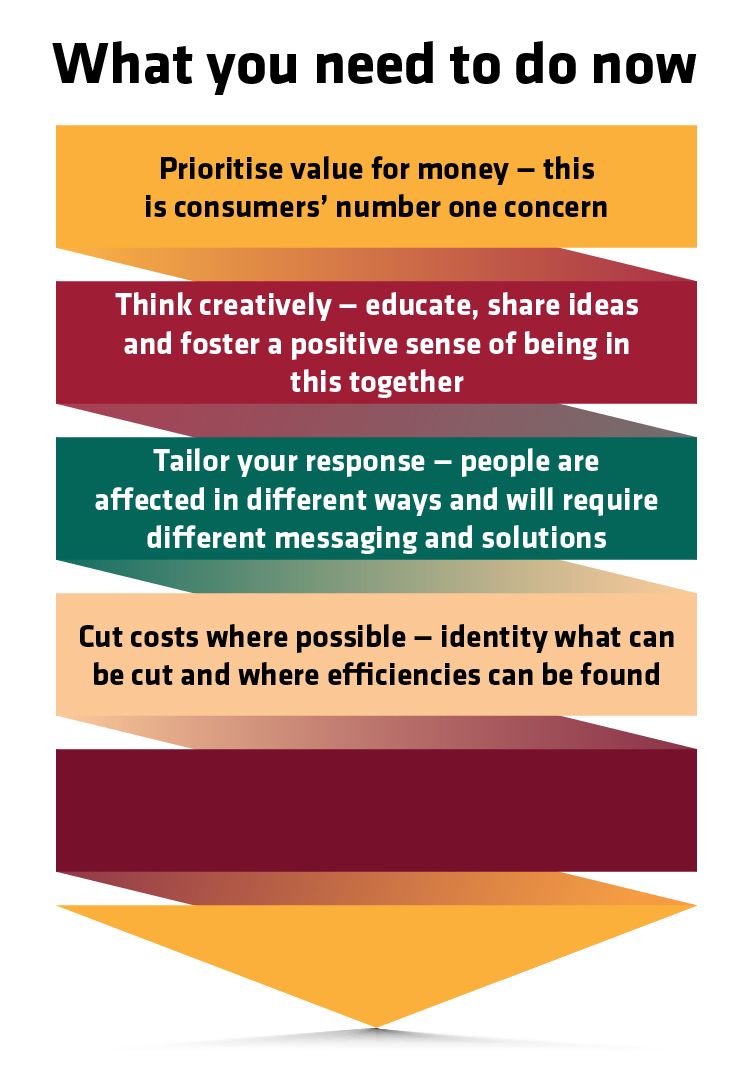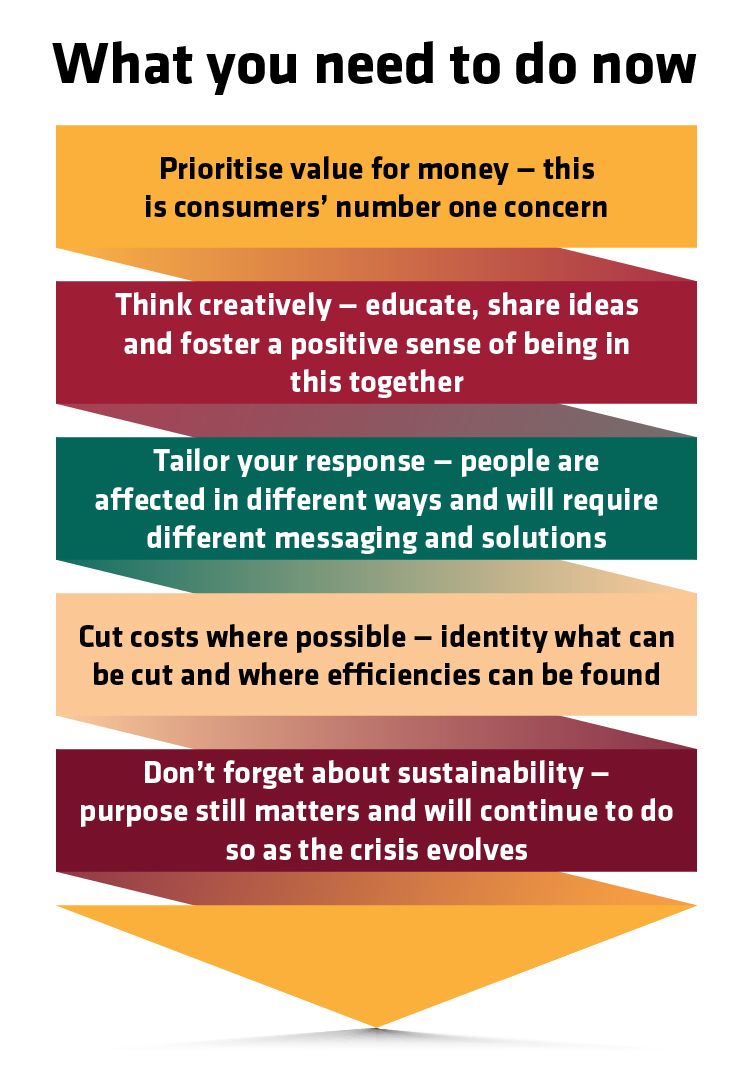 PARTNER VIEWPOINTS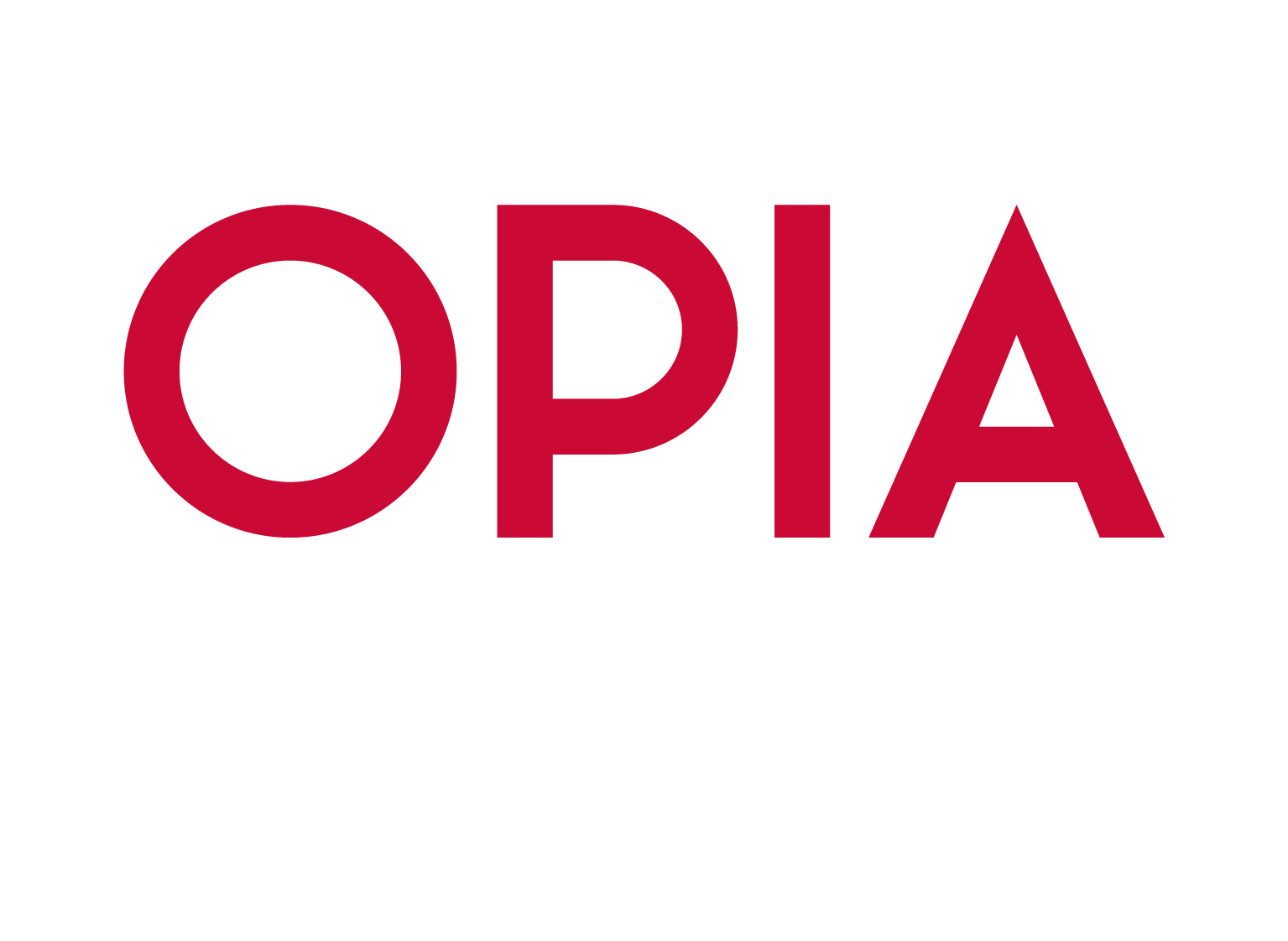 Martin Bailey, director of UK sales, Opia
Contact: martin.bailey@opia.com
What retailers need to do to prepare for the 2023 consumer
Consumers are worried about the impact of the cost-of-living crisis and they're likely to cut back on discretionary spending as a result. Retailers are concerned about what this means for their business, but the message has to be don't panic.
We are already seeing a reduction in sales volumes across many SMCG categories including PCs, smartphones, white goods and furniture. The situation isn't totally new; part of the slowdown is owing to the effect Covid had in pulling forward sales, but we do expect the current economic climate will delay sales throughout 2023 and we'll see a greater likelihood of repair rather than replace.
We have been here before and hopefully learned the lessons, so it's not a picture of total doom and gloom. And this report certainly does offer hope: there's still high consumer demand for tablets, PCs, smartphones and home goods. Consumers will still need things but they just need more reassurance that they're making the right purchase on the right product.
Under pressure, retailers can resort to desperate measures and focus solely on market share and competition, slashing prices, damaging profitability and the perceived value of goods. This would be a mistake and is hard to recover from. Instead, retailers should look at margins and creative solutions that are tailored to their audiences.
The successful brands will be the ones that take a consumer-centric approach to the value and experience they offer. The message is ultimately simple: if customers are going to spend, give them reasons to spend with you.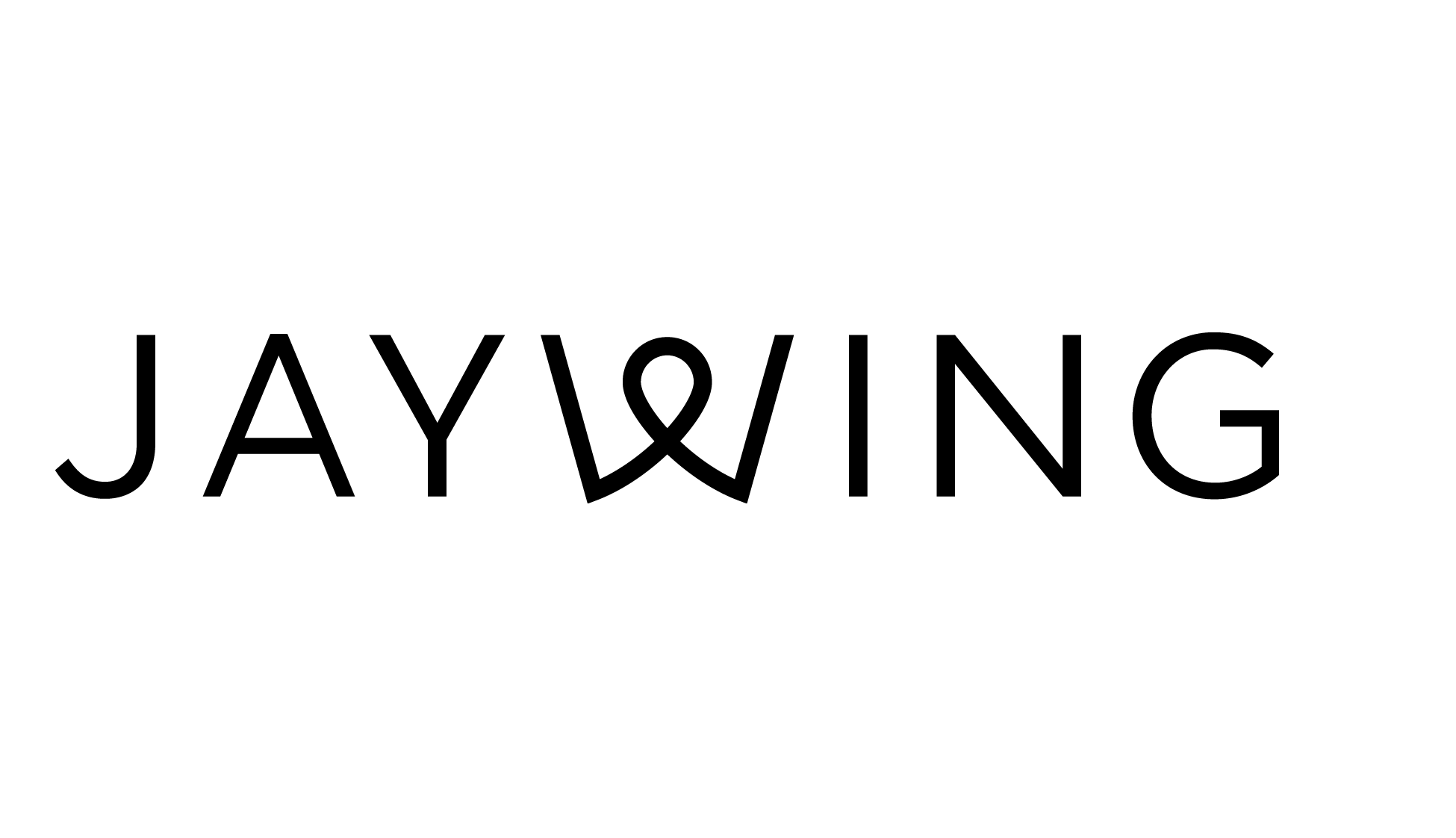 Liam McNally, director of partnerships, Jaywing
Contact: liam.mcnally@jaywing.com
Data-backed decisions remain the way to build through a recession
From a strategic standpoint, retailers first need to be in tune with the relevant pressures on the pocket, and reaffirm their positioning – is it needs-based or want based? Is their value exchange based on commoditisation with low price or good value for money, or as a perceived luxury and offering that mood-boosting reward?
Now is the time to choose and stick with it. Tactically, where consumers prioritise value for money, brands and retailers should opt to follow suit with marketing budgets, capitalising on their access to first-party data to remove uncertainty from decision making.
Naturally, recessions change how customers behave and therefore redefining customers is a logical place to start. Reworking segments or being able to identify customers at an individual level, can allow for a significant reduction in budget wastage.
Building look-a-likes from the newly defined segments can drastically reduce acquisition costs, providing marketers with a laser focus on the right individuals to target. Similarly, significant margins can be retained by only incentivising or discounting where necessary to increase the frequency of purchase, or reducing the volume of dormant customers, moving away from the one-size-fits-all approach.
Using data to inform greater personalisation of the customer experience during financial difficulty has a positive brand-building effect, deepening customer relationships to keep them coming back again and again.
And now there's cash left on the table, there are a few options — reinvest into other channels and advance your competitive advantage, drop it straight to the bottom line, or take the Co-op Christmas TV approach and reinvest into causes that need it the most. But whatever you do, don't ignore the data.

Todd Nicholson, product marketing director, Juniper Networks
Contact: tnicholson@juniper.net
Expectations are high that consumers will have a positive experience every time they research a product online, set foot in a bricks-and-mortar store or stop by to pick up their online purchase.
Customers demand a consistent, integrated and unique shopping experience, and they are demanding more interaction from retailers as they look to personalise the way that they shop, which requires the network performance to be at its very best, especially in-store guest Wi-Fi.
Store associates are the first line of defence when it comes to creating a great brand experience, which means they need to be better informed to assist customers on demand. Optimising a customer's experience can save customers time and money while at the same time drive a higher basket-size average sale. A great customer experience starts in the warehouse and continues in the storefront so having best-in-class network performance is key to ensuring a delightful customer experience.
Retailers must leverage technology to build that next-generation retail operation, which means focusing on emerging IT network technology including wired, wireless and SD-WAN technology. A typical network configuration for a large bricks-and-mortar retailer must support disparate locations including many stores, warehouses, branch offices and corporate headquarters. This requires a robust, secure and scalable network that is reliable and always available, despite large geographical distances.
A proper integrated IT network approach with location services, analytics and proactive AI-driven problem remediation can help simplify the complex disparate IT infrastructure of a typical retail network, so more time can be spent on the customer experience to elevate their brands.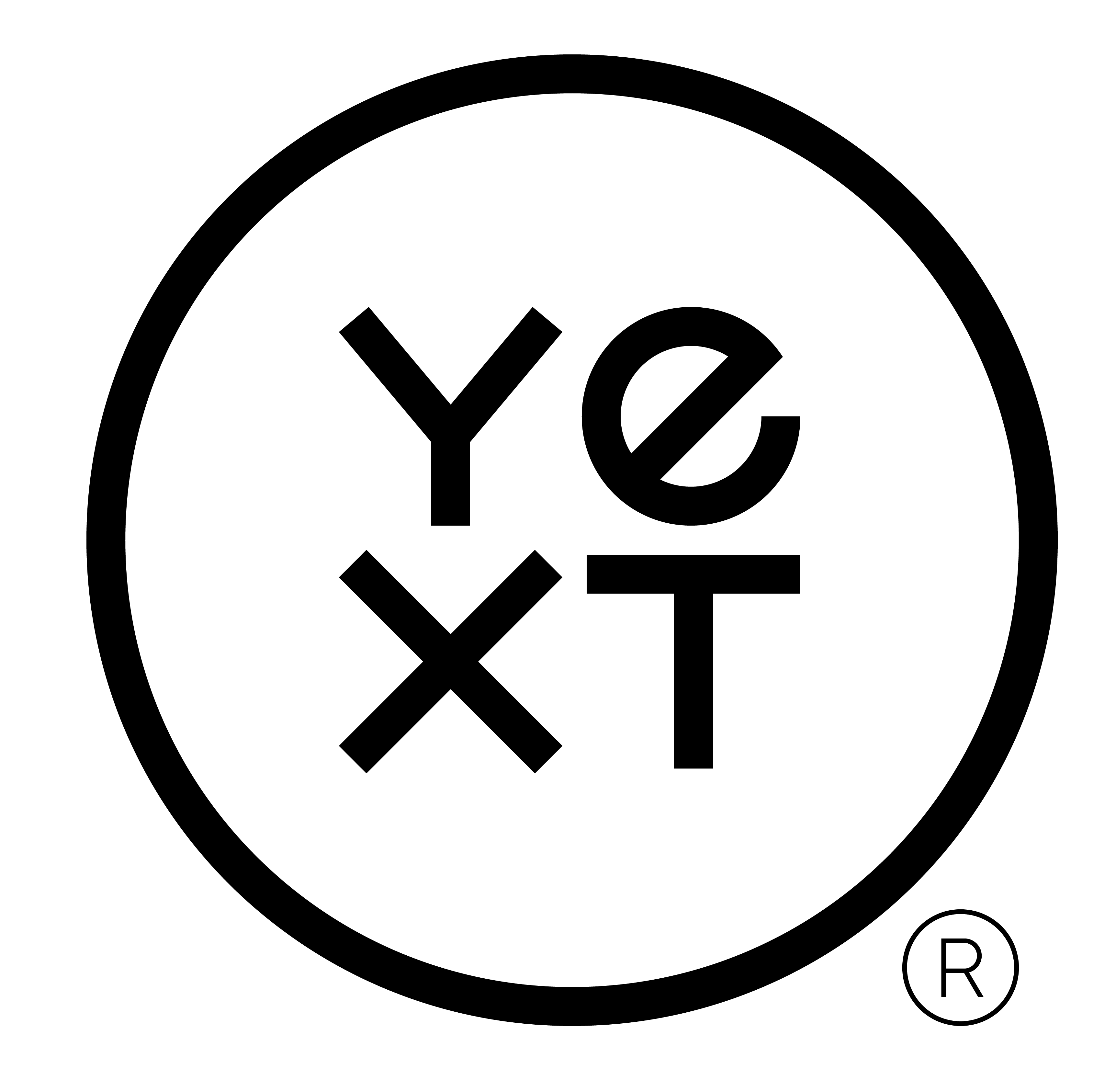 Nico Beukes, managing director, northern Europe, Yext
Contact: nbeukes@yext.com
Fine tuning your website navigation will gain you customer advocates
Reduced consumer spending and lower cash flow are two of the most complex challenges that retailers will face during 2023. Such trends force your business to take stock of what you have in terms of people, processes, and strategies to save money.
However, this push to re-evaluate also provides an opportunity to overhaul the parts of your business most in need of improvement and to focus on its most impactful features. As loyal, satisfied customers are the cornerstone to any business, customer service resources are always one of your business's most valuable assets.
Now is the time for retailers to work smarter, not harder. Improved customer service doesn't have to result in an increase in your call centre capacity. Instead, investing in the user interface can save your hard-earned revenue by making it easier for customers to navigate website content independently. You will receive fewer calls and emails, all while satisfying customer needs and giving your representatives more time to focus on complex issues requiring live service.
What's more? A strong majority — 71% of respondents from this research — say they head straight to the search bar when on a company website, meaning that a premier search experience will give your customers information exactly how they want to retrieve it.
Ask yourself if you have effective self-service tools in place today, for both consumers and support agents. Chatbots rarely resolve customer queries and customers are utilising the search bar anyway, so why pay for more technology when you could provide them with answers through an interface they are already using?
Instead, deploying a search experience means that direct, accurate answers are delivered faster, everywhere. Consumers can focus their time and energy on what matters most to them, and support agents are free to focus on more complex issues — but also can fall back on a quick search when needed.
Customer satisfaction drives advocacy and referrals, which can have more impact than any marketing or PR campaign — and one of the easiest ways to achieve this is via a search bar front and centre on your website.
Love this report?
Why not book one of our experts to present the findings to your team, examining what they mean for you and your business? Contact Nicola Harrison at Nicola.Harrison@retail-week.com

Crisis and the Consumer, in association with Yext, Opia, Juniper and Jaywing, produced by: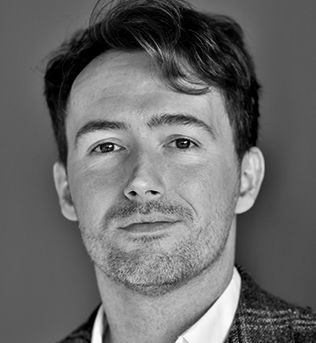 James Knowles
Head of content innovation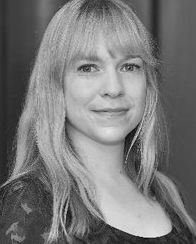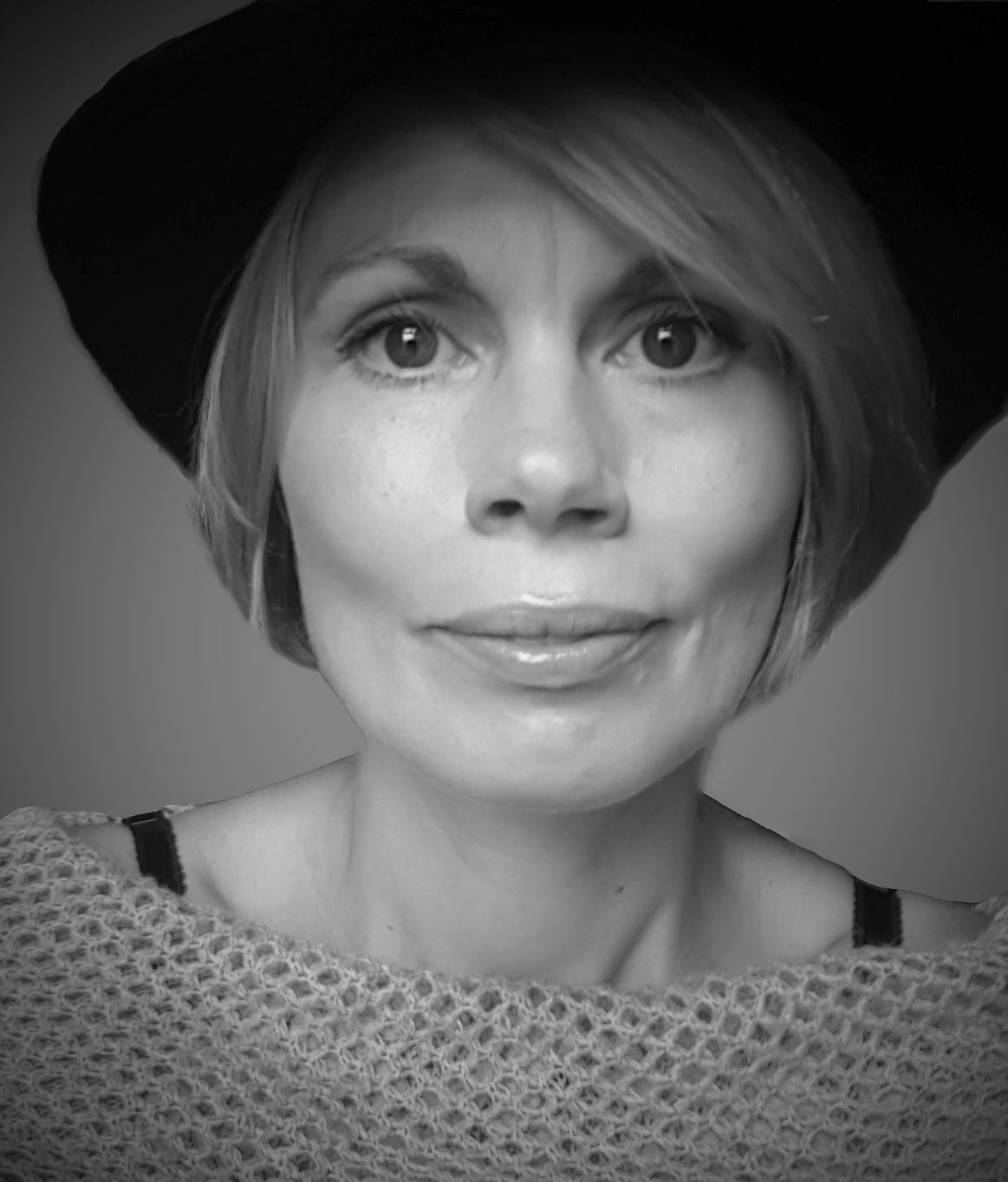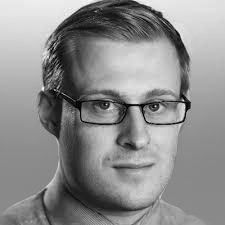 Stephen Eddie
Production editor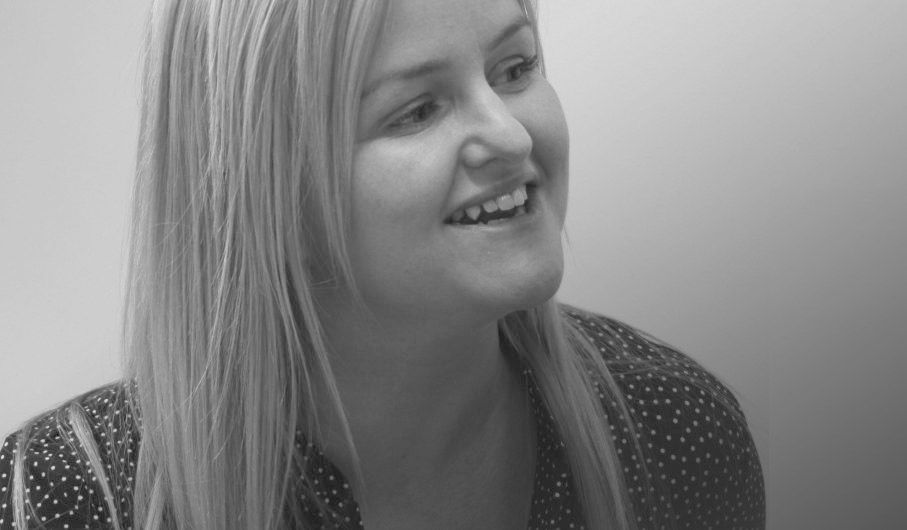 Julia Jones
Account manager

Matthew Macdonald
Account manager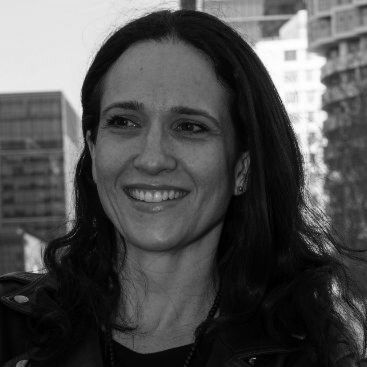 Caroline Londoño
Business development director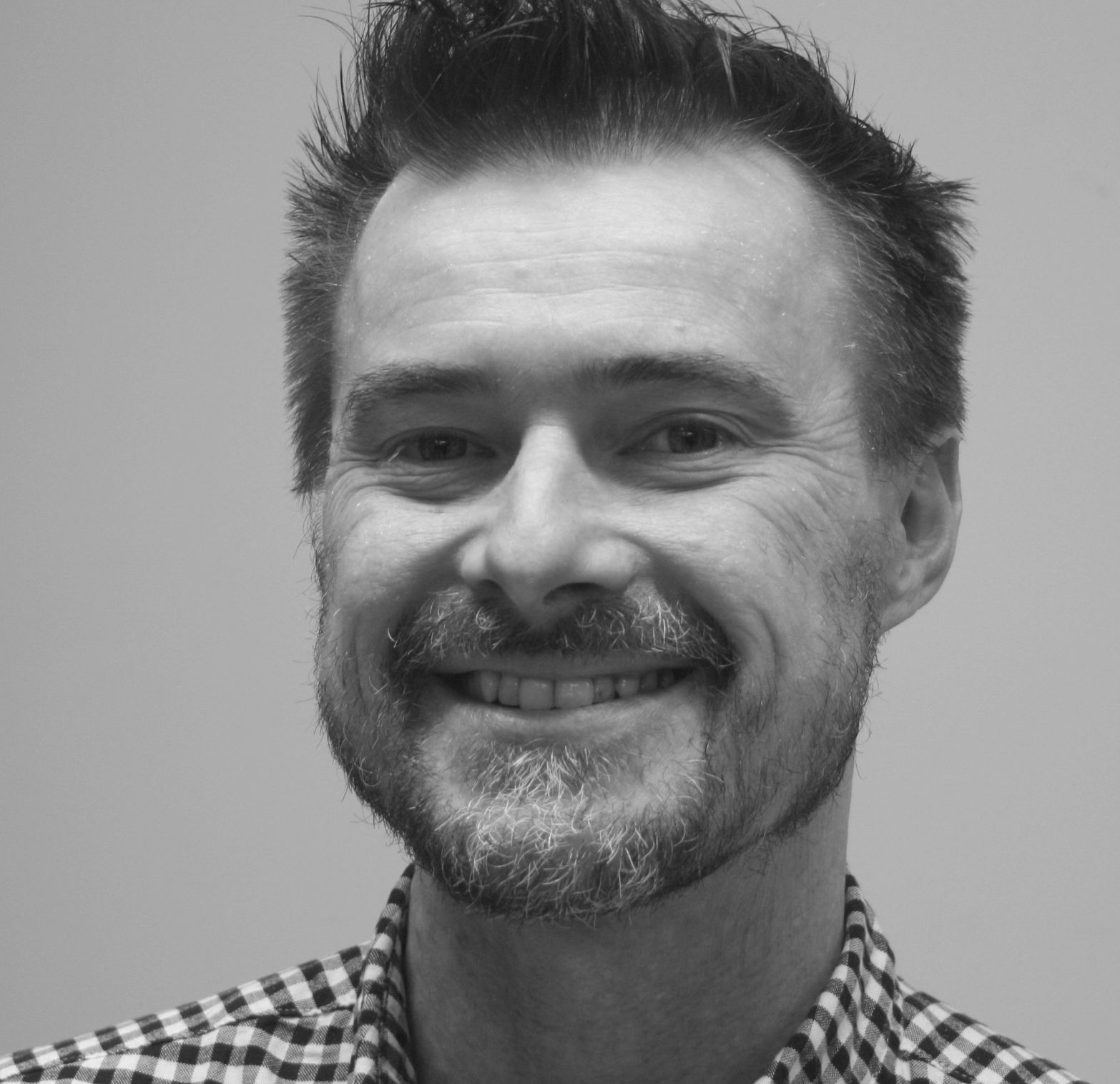 Simon Mooney
Marketing manager