Christmas 2020:
Learnings for the year ahead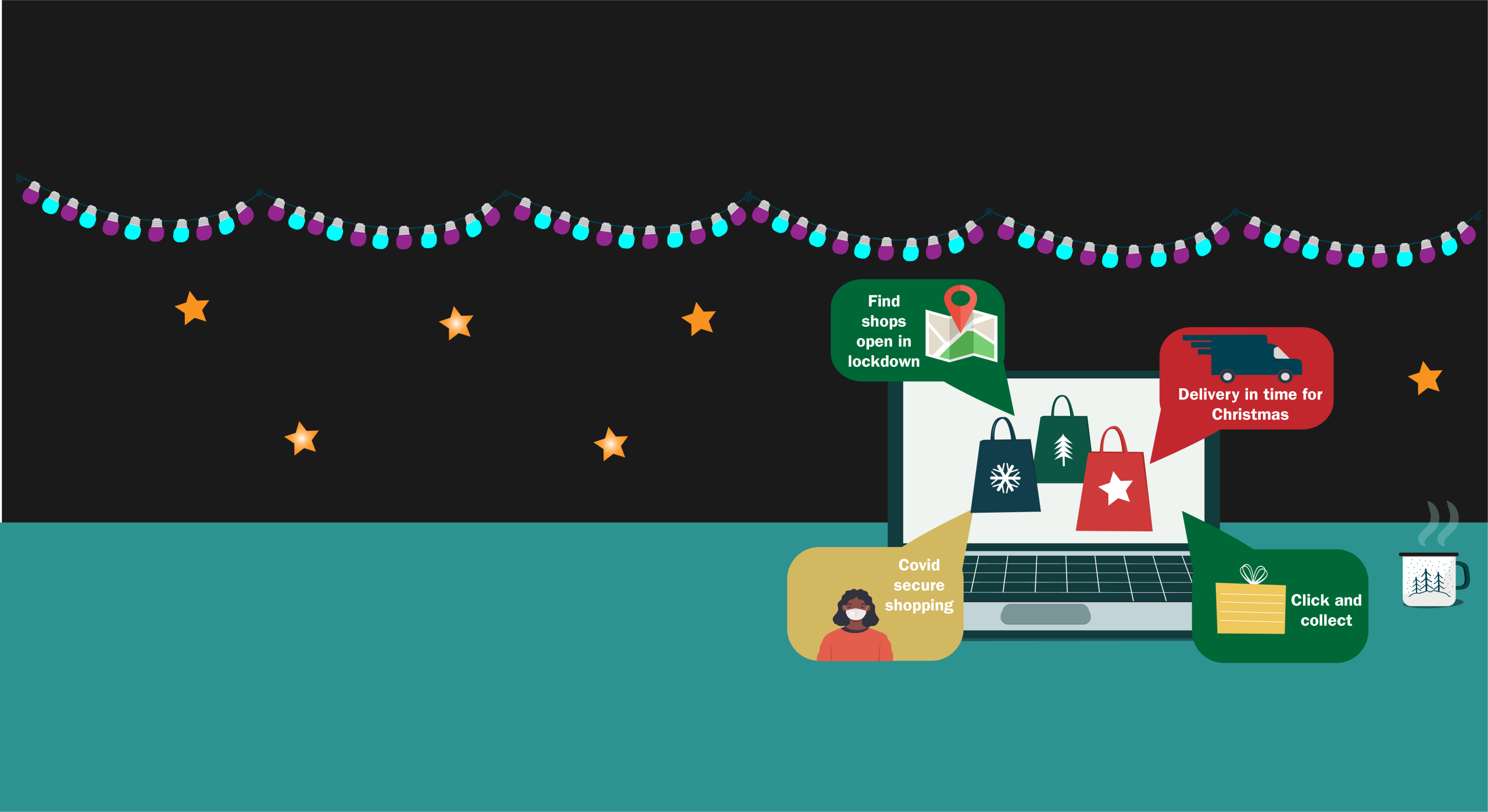 Christmas 2020 was truly unique. Who could have ever imagined that every single shop on Oxford Street would be shut during Christmas week?
Lockdown, store closures and bans on large gatherings made for a golden quarter that retail has never experienced before, and hopefully never will again.
M&S boss Steve Rowe branded trading conditions "near impossible", however retailers by and large managed to navigate the complexity during this very different Christmas.
Trading plans were regularly torn apart and agility was the name of the game as retailers had to rapidly shift stock and flex capacity to tailor to conditions that could – and often did – change overnight.
In this digital report, produced in association with Barclays, Braze, Google Ads, Openpay and Critizr, we highlight the trading trends that shaped this unique Christmas and pull out lessons that can help your business survive and thrive in the most volatile trading conditions ever experienced.
Christmas 2020: Learnings for the year ahead delves into:
How consumers shopped during Christmas 2020 and what influenced purchasing decisions
The key trading metrics over the golden quarter including sales, footfall and online growth
Which winning strategies helped retailers ride the storm
The trends that are here to stay in 2021 and beyond
Read on to make sense of the most challenging Christmas peak in history and to glean lessons to set your business up for success in 2021.
| | Winning strategies in this report |
| --- | --- |
| ✔ | Brand relevance and evolution |
| ✔ | Agility and partnerships |
| ✔ | CX |
| ✔ | Innovation and investment |
| | Culture and purpose |
| | |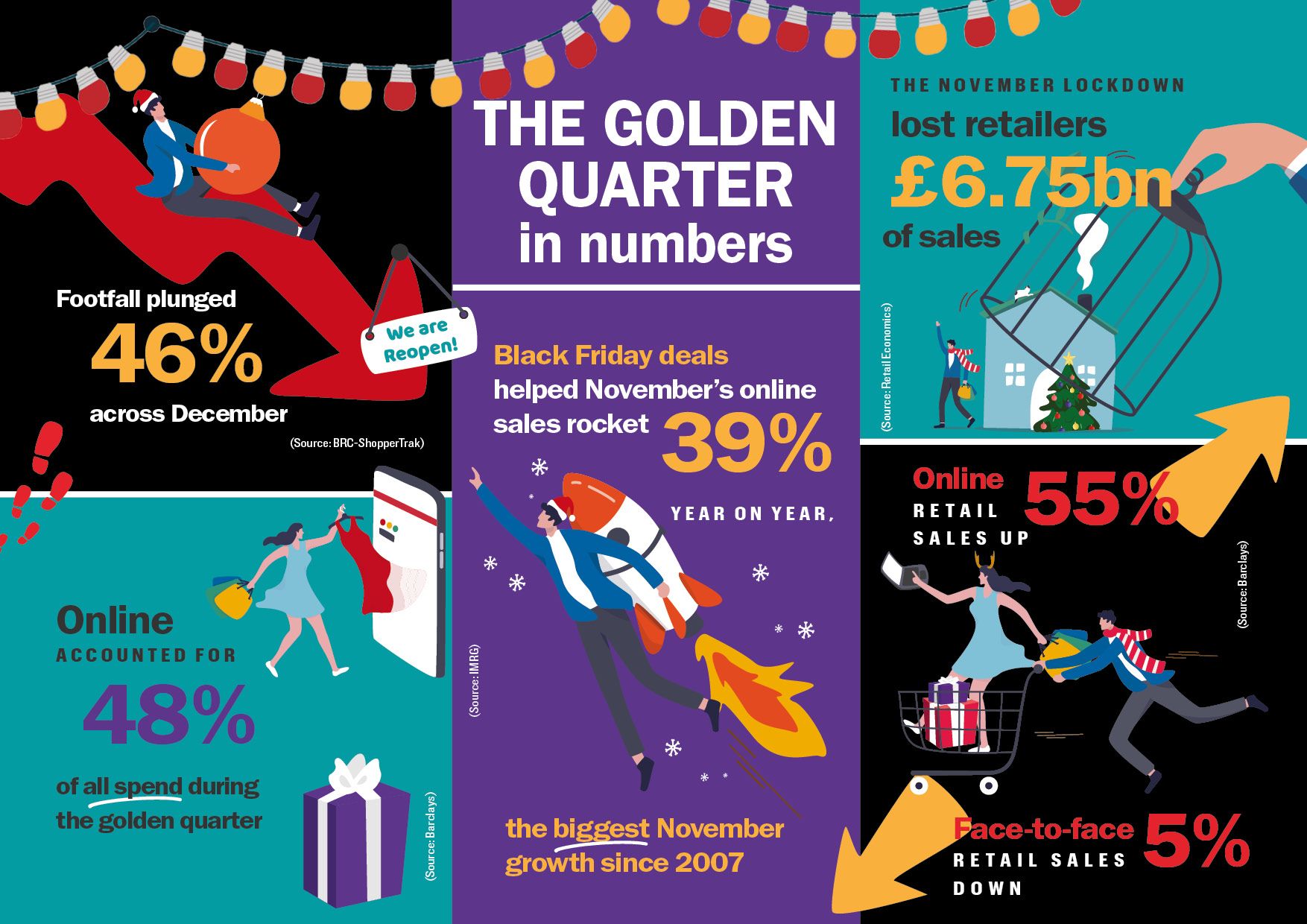 Christmas trading
league table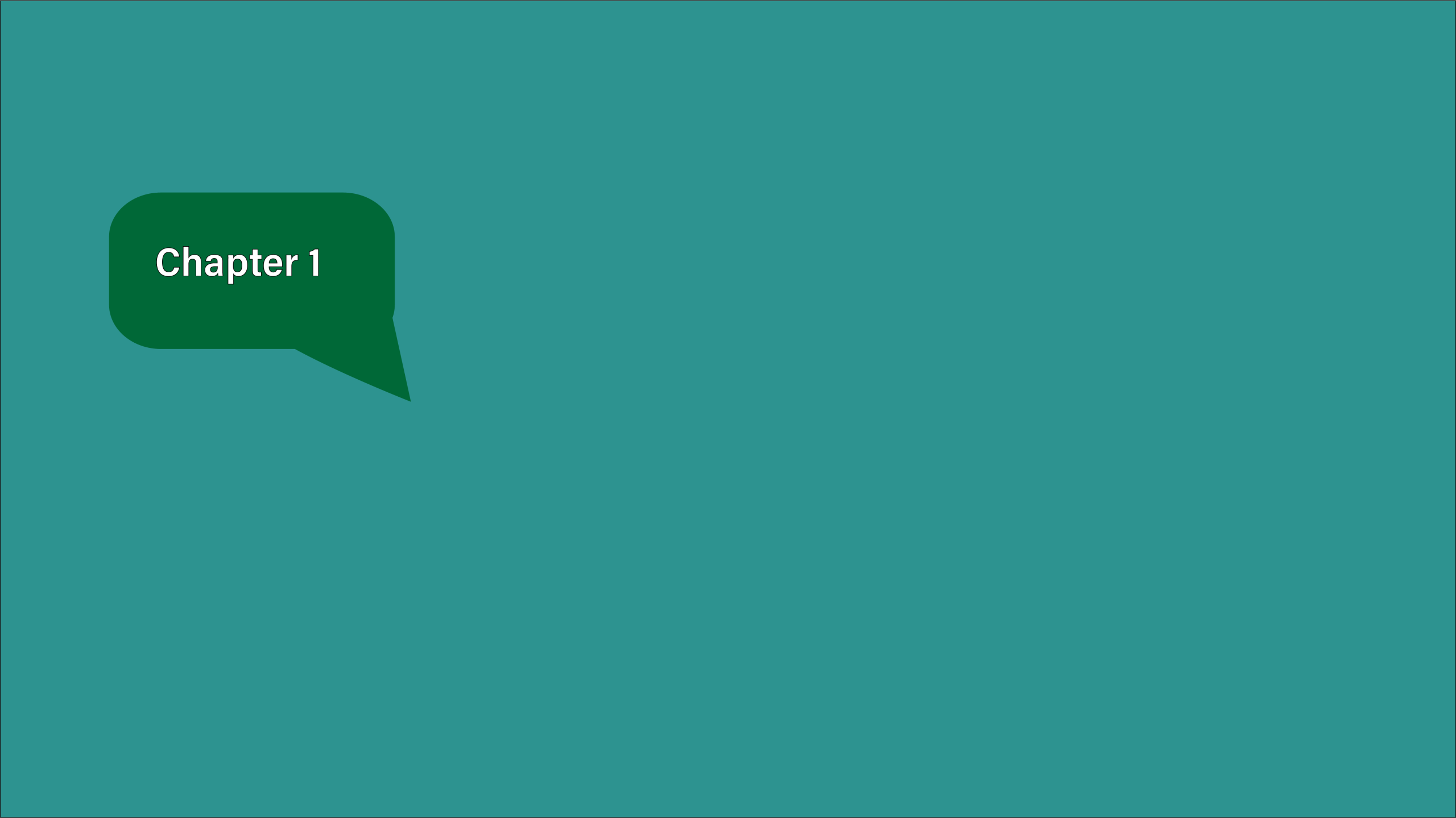 Find out how retailers performed during the critical 2020 Christmas trading period with our league table comparing sales.

Trading trends from a
very different Christmas Christmas shopping shifted online at an unprecedented rate
The November lockdown estimated to have lost retailers £6.75bn of sales
Early Christmas shopping and prolonged Black Friday Sales limited the impact of store closure later in the season
Stores were shuttered, family gatherings banned and party dresses firmly locked in the closet – Christmas 2020 was unlike any experienced before.
As M&S boss Steve Rowe said: "This was not the Christmas that any of us hoped for, or planned for."
However, retailers battled through to deliver a very different golden quarter without any major casualties.
Retail sales were up 1.8% in December, according to the BRC, however with an average 2.5% growth over the three-month period, it was the swathe of early shoppers – particularly those buying online –that helped the industry deliver what Rowe said in M&S's case was a strong performance "beneath the Covid clouds".
At a time when many stores were shuttered, access to products was the critical factor for shoppers.
There was a marked difference in performance in those retailers that were deemed essential and therefore allowed to keep stores open throughout the golden quarter, and those that were forced to close. For example, grocery sales soared - rising 18.3%, according to Barclays data.
An online Christmas
Another way consumers accessed product was online.
Much like the rest of 2020, Christmas was defined by a dramatic channel shift as consumers swapped trips to city centres for shopping sessions on the sofa.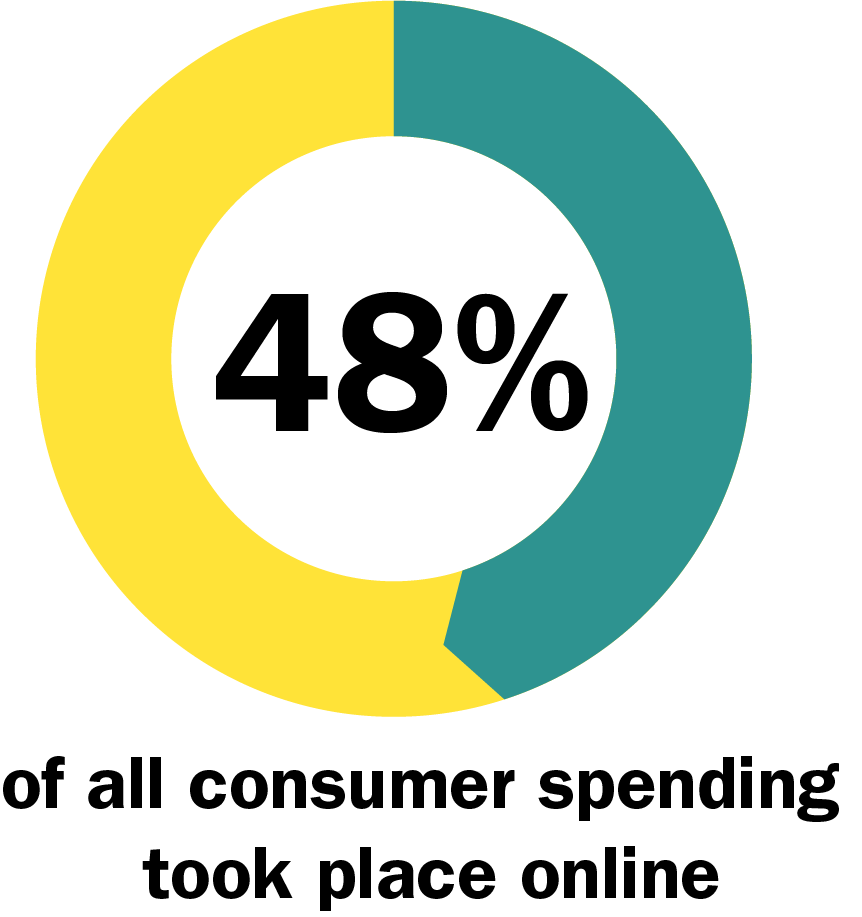 Store closures exacerbated this trend and across the golden quarter 48.2% of consumer spending happened online, according to Barclays.
All retail sectors experienced an ecommerce boom. High street bellwether Next reported surging online sales, up 38% year on year, offsetting an eye-watering 43% decline in store sales, while almost half (44%) of Sainsbury's sales (which owns Argos) came from digital, growing 81% year on year.
Online growth was strongest in grocery. According to Barclays, online grocery sales nearly doubled (up 90.8%) over the golden quarter and accounted for more than 15% of overall spend in the grocery sector.
Where shoppers headed
With so many shops shut, footfall plunged 46.1% in the five weeks to January 2, according to BRC-ShopperTrak figures. There was, however, a marked difference in the fortunes of different shopping locations, mirroring trends seen throughout the pandemic.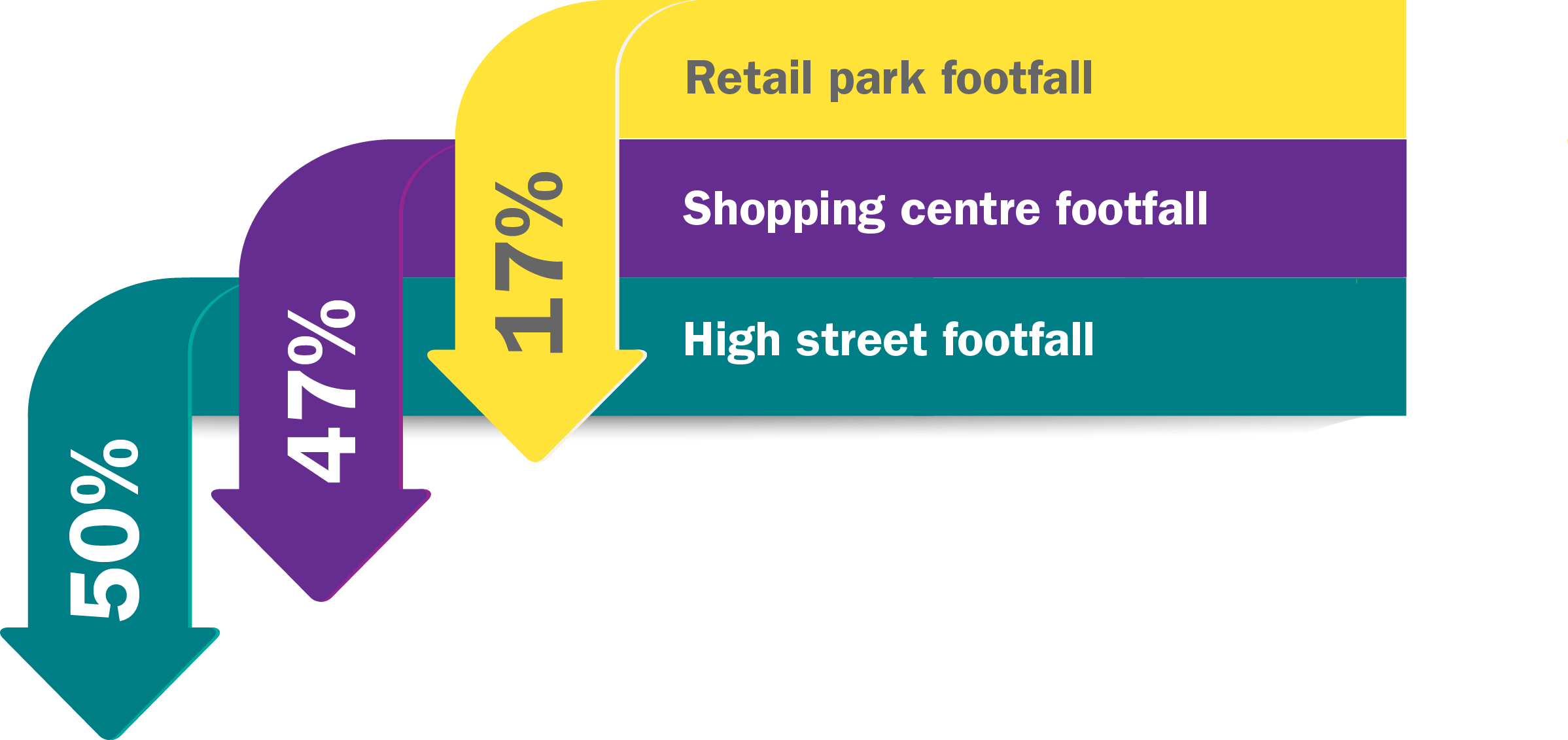 Local high streets continued to see a resurgence while big city centre locations were eerily quiet.
One health and beauty executive said that Christmas footfall had been "decimated" in city centres, with footfall in its central London stores down 75%, but noted that consumers chose to shop local with high street branches in market towns faring "surprisingly well".
Meanwhile, retail parks were more resilient than other shopping destinations as shoppers felt safer driving to such stores which tend to be more spacious.
Next said its retail park shops performed around 15% better than other destinations.
Beyond the pandemic
Retailers are expecting the shift in how and where consumers choose to shop to prevail beyond the pandemic.
Next now has a gloomier outlook on stores following its Christmas performance.
"In previous years, we assumed that store sales would decline for one more year and remain flat thereafter," it said. "We now believe this is overly optimistic and we are forecasting annual like-for-like sales declines for the foreseeable future."
The retailer, which still insists shops are important to its business, has made additional property provisions of £40m, which may indicate it plans to shutter some unprofitable shops.
Meanwhile, many retailers plan to further ramp up ecommerce capacity following a bumper online golden quarter
The impact of lockdown
What made this Christmas unique was the closure of non-essential retail stores for a significant period of peak trading.
The second round of lockdowns, which included the key Black Friday trading period, was branded a "nightmare before Christmas" by BRC chief executive Helen Dickinson, with Retail Economics forecasting that non-essential shops would have lost £6.75bn in sales.
However, there were positives. Shoppers continued to spend online during a month punctuated by Black Friday deals and ecommerce sales rocketed 39% year on year, marking the greatest November growth since 2007, according to online trade body IMRG and Capgemini.
This helped November retail sales edge up 0.9% year on year, according to the BRC-KPMG Retail Sales Monitor, a stellar result in a month where stores across the country were closed.
Very chief executive Henry Birch said: "We and other online retailers benefit when there is a lockdown in place and the high street has been closed."
The etailer posted record Christmas trading with retail sales up 25.2% in the seven weeks to December 25.
But for many store-based retailers, hopes were pinned on what New West End Company chief executive Jace Tyrell termed the "most important three weeks in British retail in recent memory", when stores were allowed to reopen in many areas in early December.
But a further blow was struck when London and the southeast was plunged into tier four, meaning that stores were forced to shut again in the crucial Christmas trading week.
Waterstones boss James Daunt said the bookshop missed out on the last-minute rush of Christmas shoppers that usually accounts for a significant portion of festive sales.
"We are a business that skews hugely to the back end of the month because that's when Amazon drops away," he said. "The days from 20th to 23rd are by far and away the busiest days of the year for us and an extraordinary portion of our sales come in that period. We were set up for that and then we had to close the doors.
"We are in an extremely competitive sector in which lots of other people sell books. All the major supermarkets and WHSmith sell them and they were allowed to be open. Publishers had record results across the board and we were not able to participate in that."
M&S boss Rowe termed trading conditions "near-impossible" with "on-off restrictions and distortions in demand patterns".
A flatter Christmas peak
The ever-changing restrictions contributed to a different shaped Christmas, characterised by shoppers starting their festive purchasing earlier than ever.
The BRC noted that September retail sales figures were boosted by consumers starting their Christmas shopping.
Retailers actively encouraged early shopping in order to manage delivery capacity during what was widely predicted to be a bumper online Christmas.
Shoppers took heed, not just to avoid delivery delays but to help manage the cost of Christmas, with concern around household finances rife at a time when unemployment is rising.
Amazon's Prime Day in mid-October and its Black Friday Sale, which launched earlier than ever before on October 26, helped kickstart Chistmas shopping early in the golden quarter. Many retailers followed suit with Black Friday Sales starting earlier than previous years.
IMRG found that, as early as November 9, 10% of UK retailers were running a Black Friday campaign online – more than triple the 3% that had done so at the same time the previous year.
This prolonged sales activity meant there was less of a dramatic peak around Black Friday weekend.
"We definitely saw a movement about people wanting to get organised for Christmas. Customers had a mixture of concerns including product scarcity... and delivery capacity"
The Very Group category director Mike Wheeler said: "We definitely saw a movement about people wanting to get organised for Christmas. Customers had a mixture of concerns including product scarcity in the market, driven by disruption in the supply chain and delivery capacity."
People also bought their festive food earlier. Morrisons chief executive David Potts said: "We saw customers shopping a little earlier, which created a longer, more even and rounded Christmas period, rather than a sharp peak we have seen before the day in recent years."
It was a similar story across the grocery sector. Sainsbury's boss Simon Roberts noted: "We had our quietest Christmas Eve in supermarkets in nearly a decade."
Spreading the demand across the entire Christmas period meant that retailers were able to limit the damage of unexpected store closures.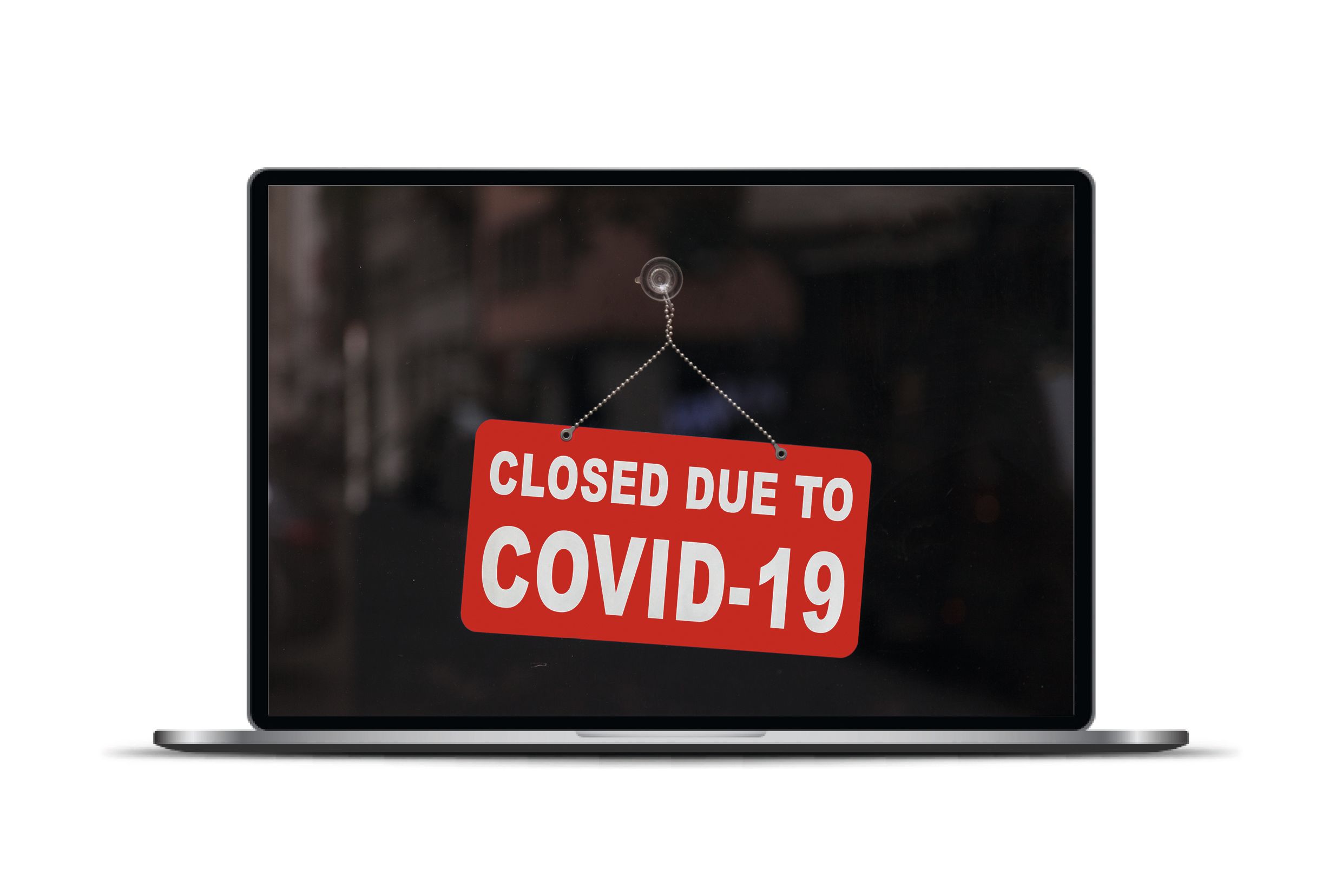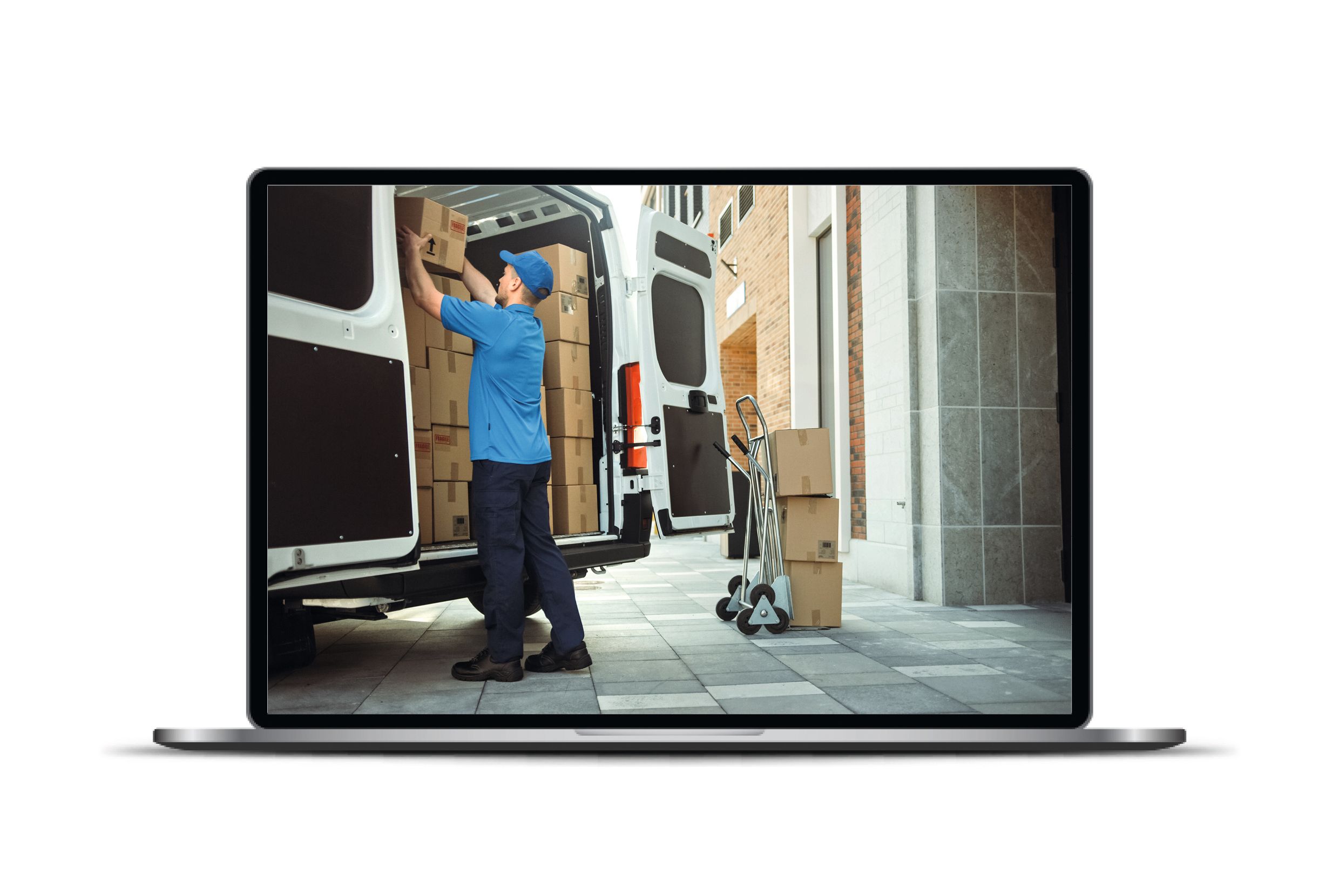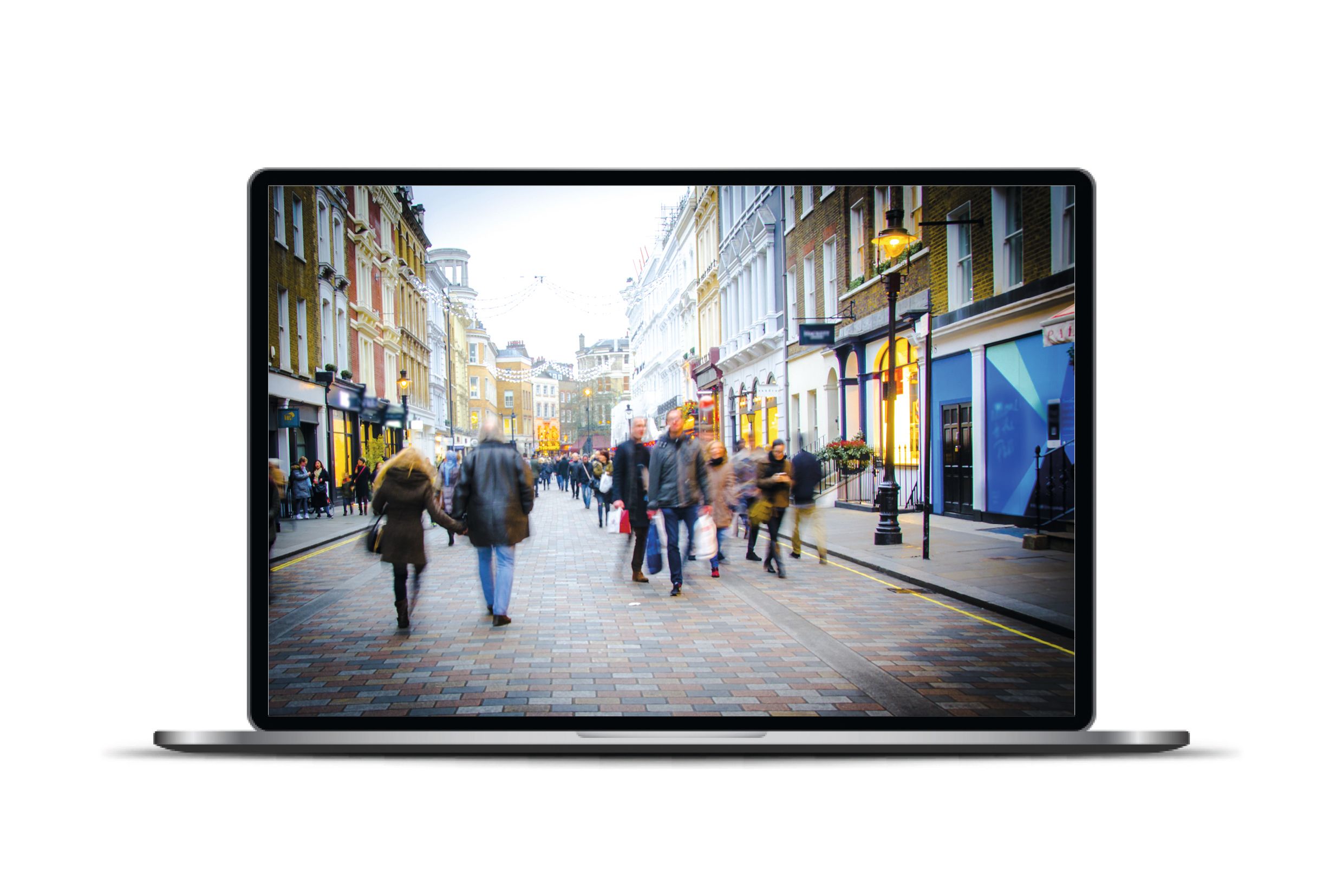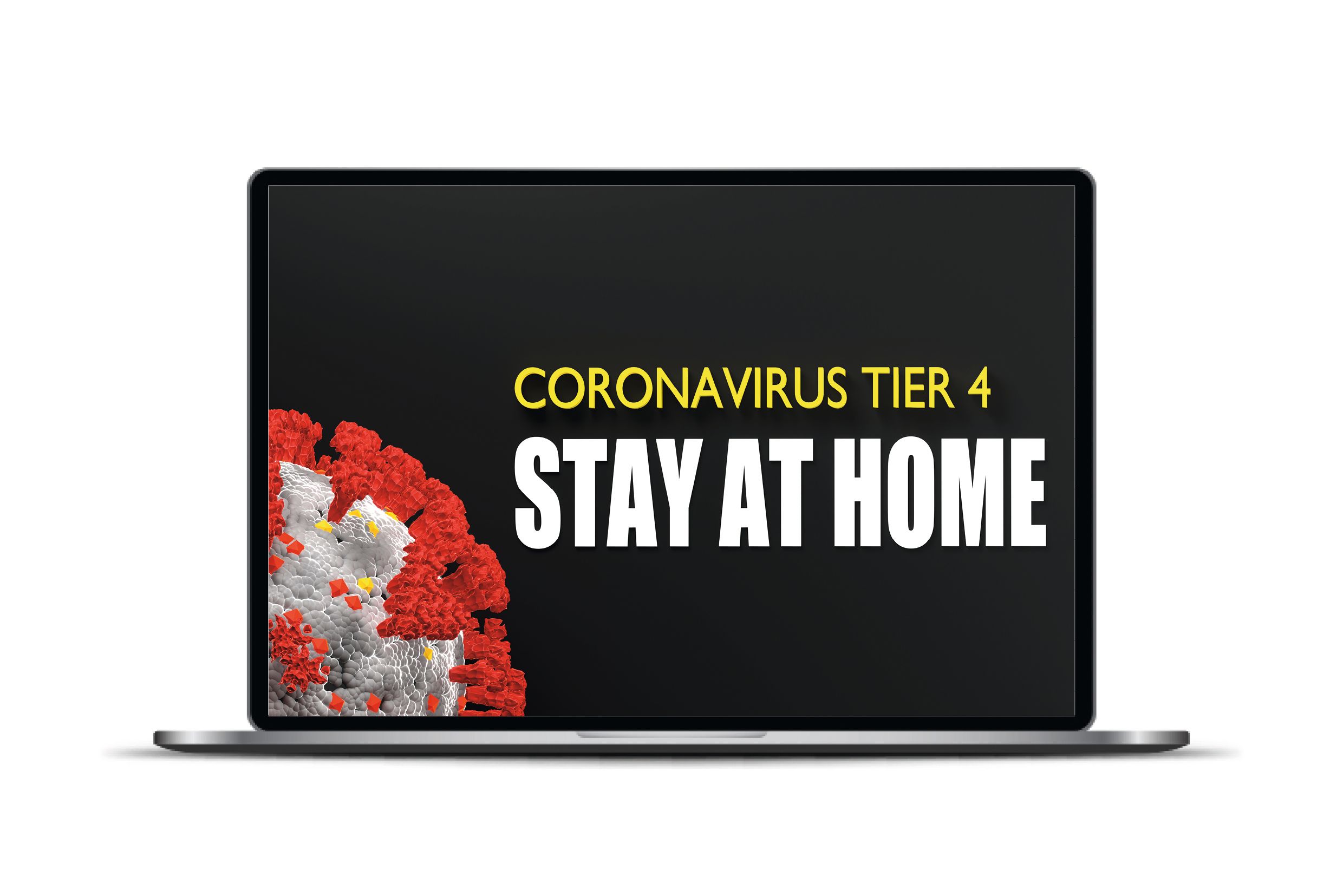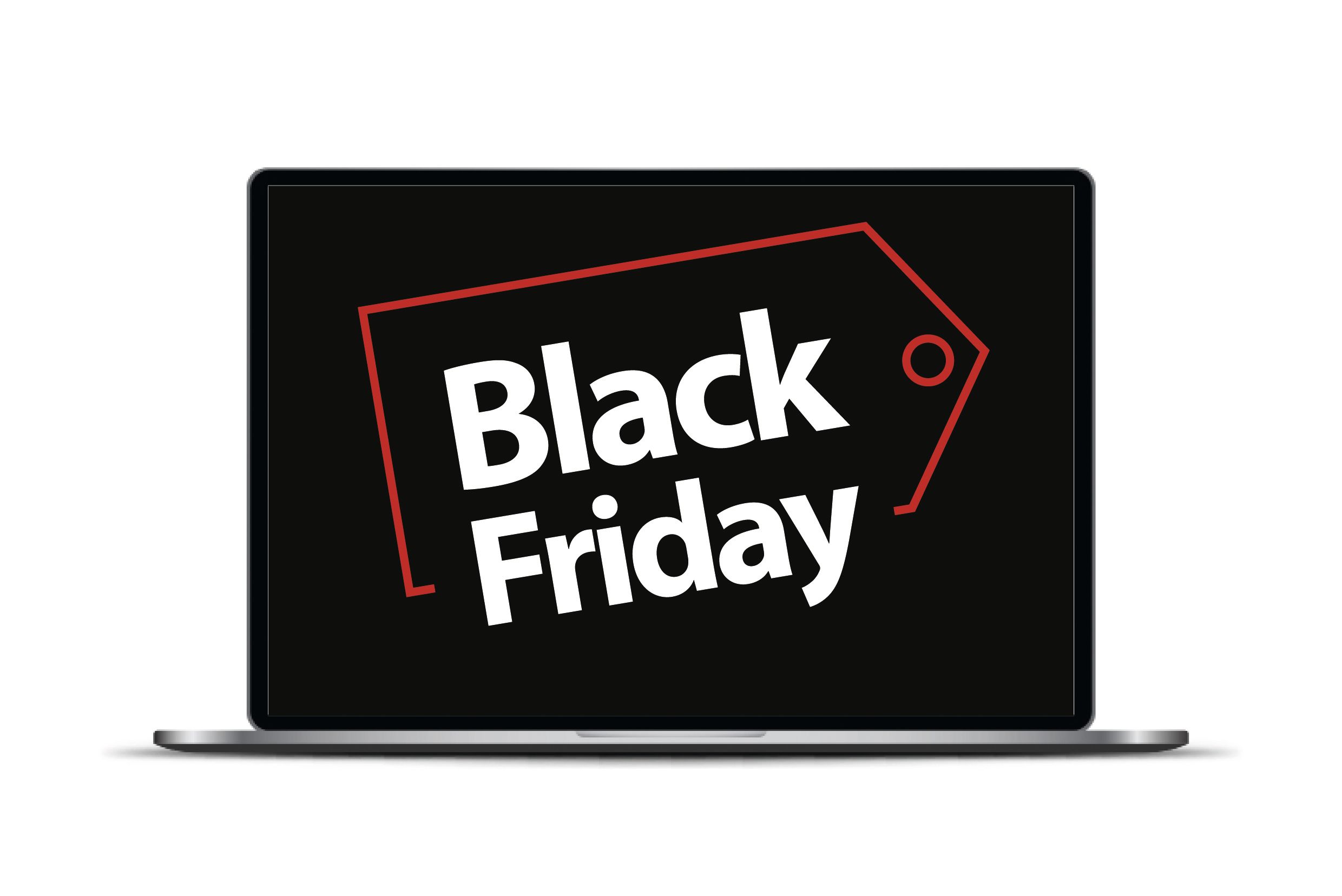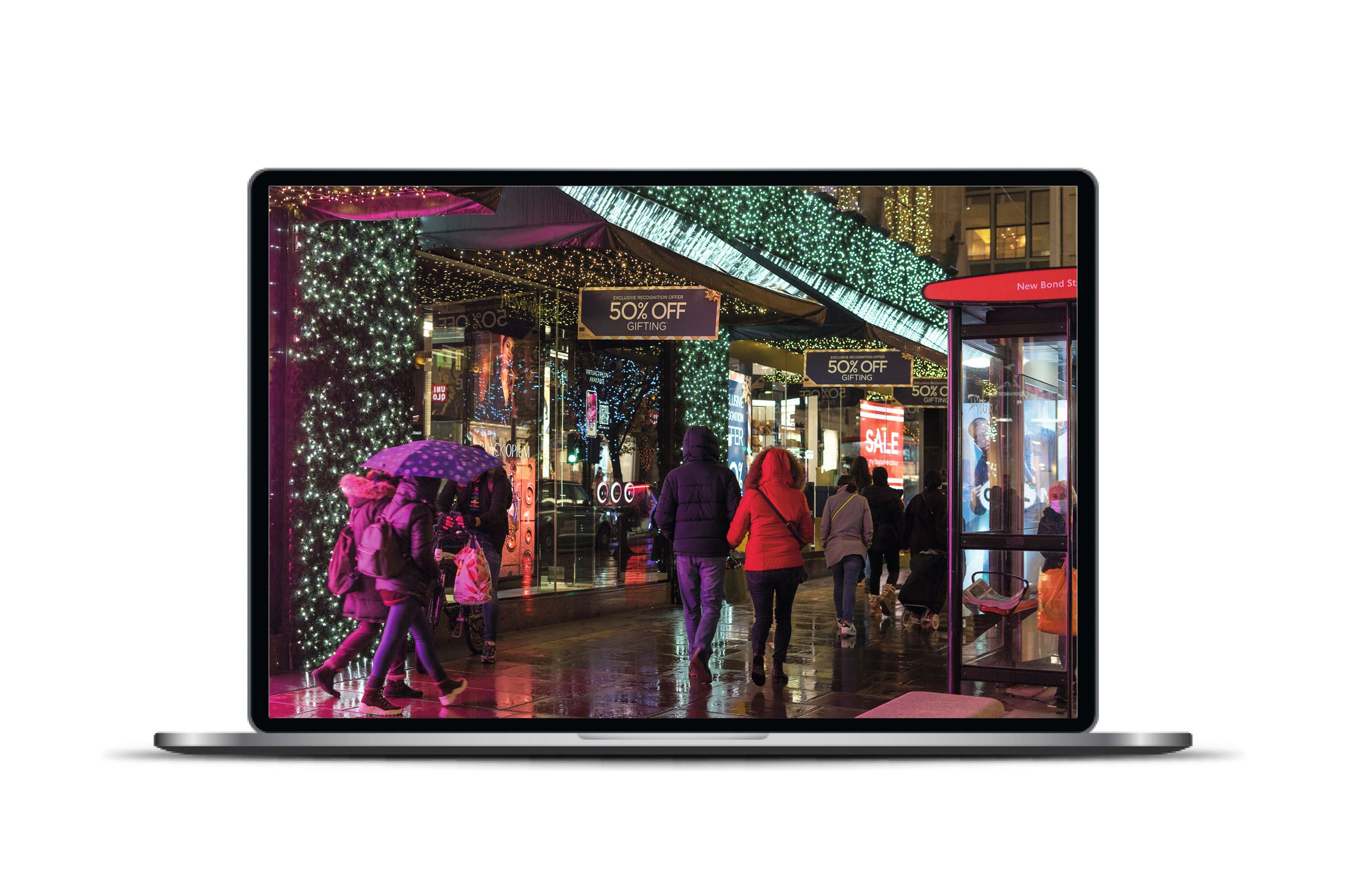 Who were the
winners and losers?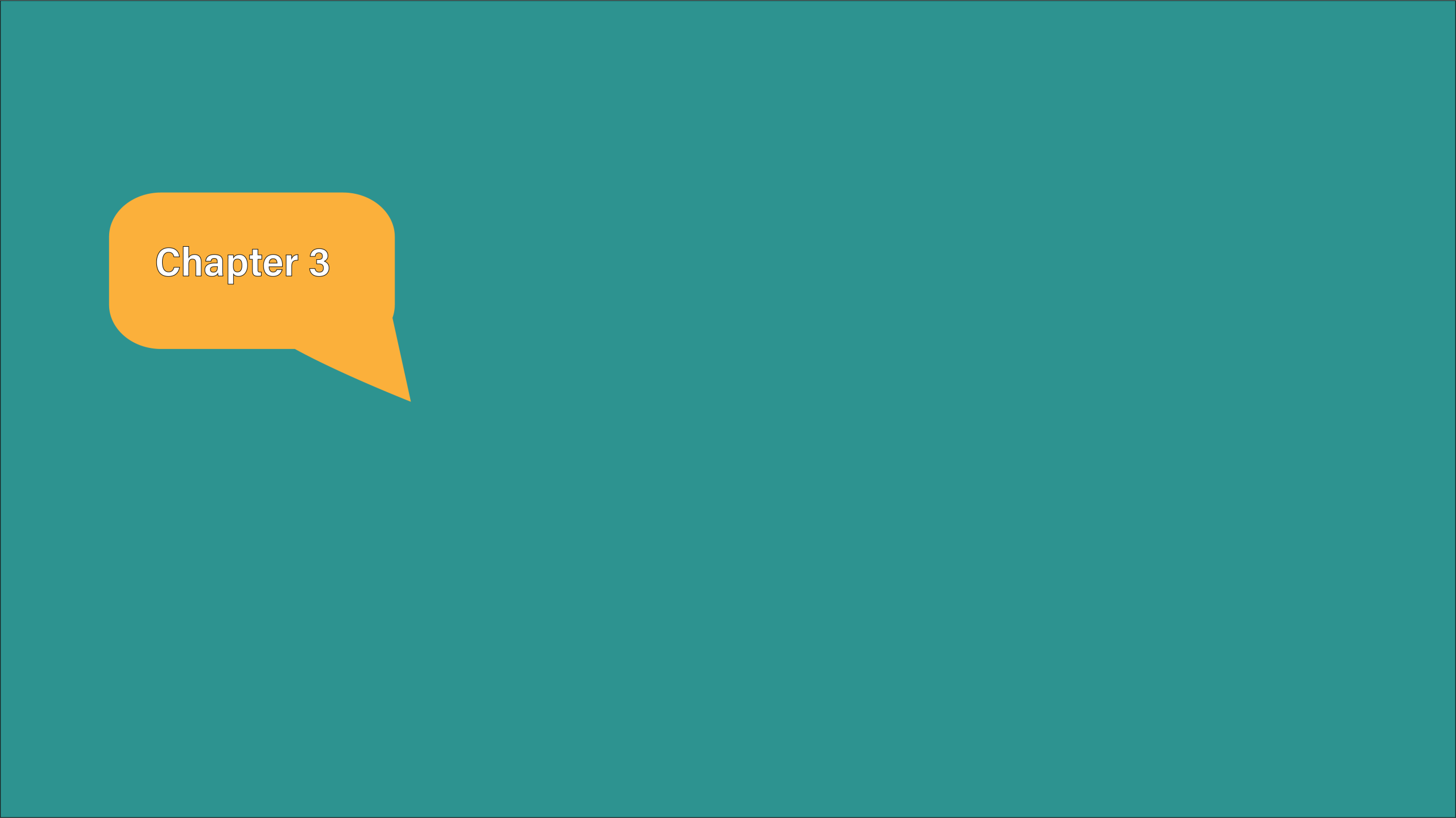 Grocery emerged the big winner as store closures and last-minute changes to Christmas restrictions drove people to supermarkets
Fashion was hit hard as stay-at-home shoppers had little reason to buy new clothes
Learn lessons from Sainsbury's and B&M, the success stories of Christmas 2021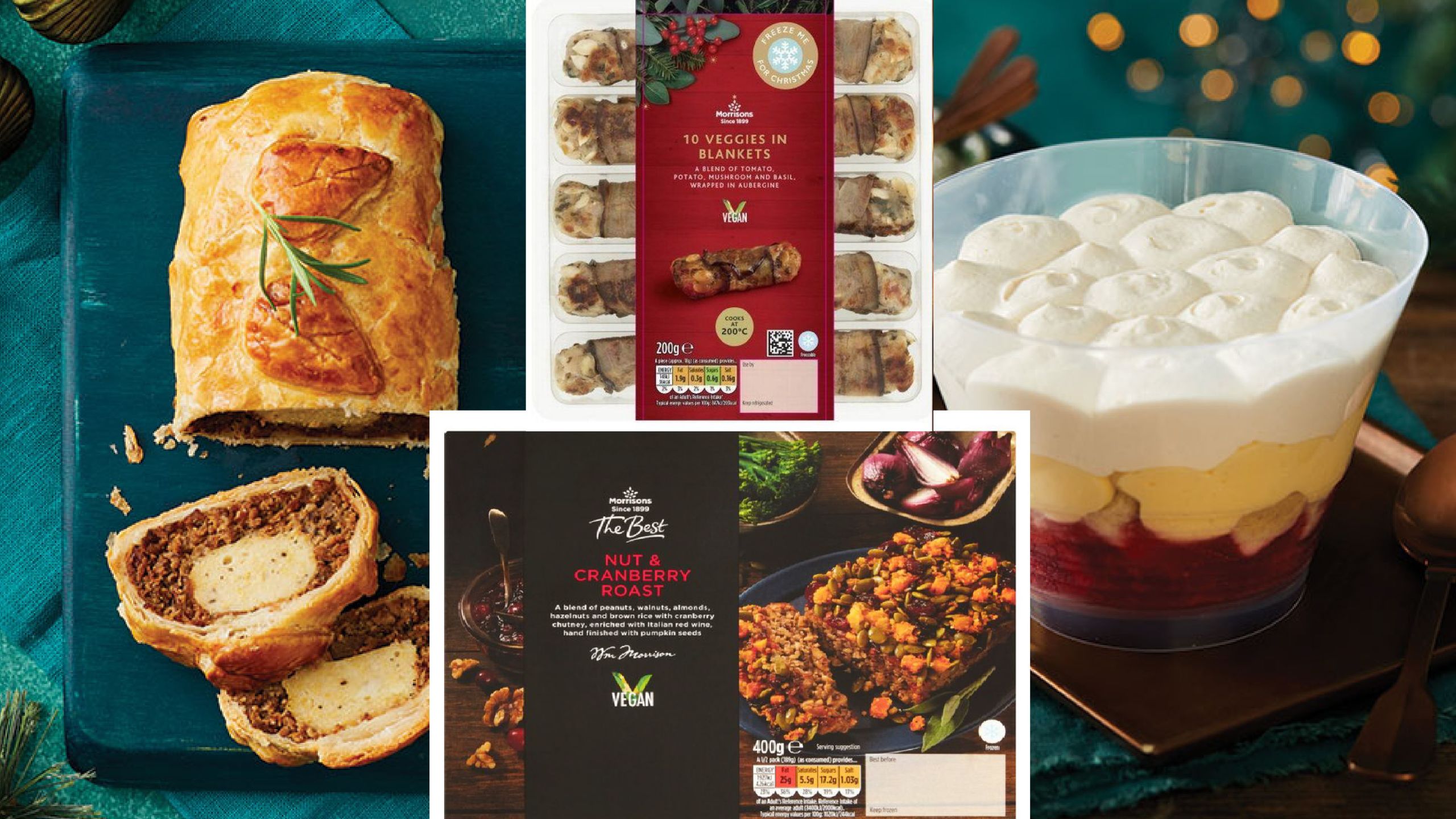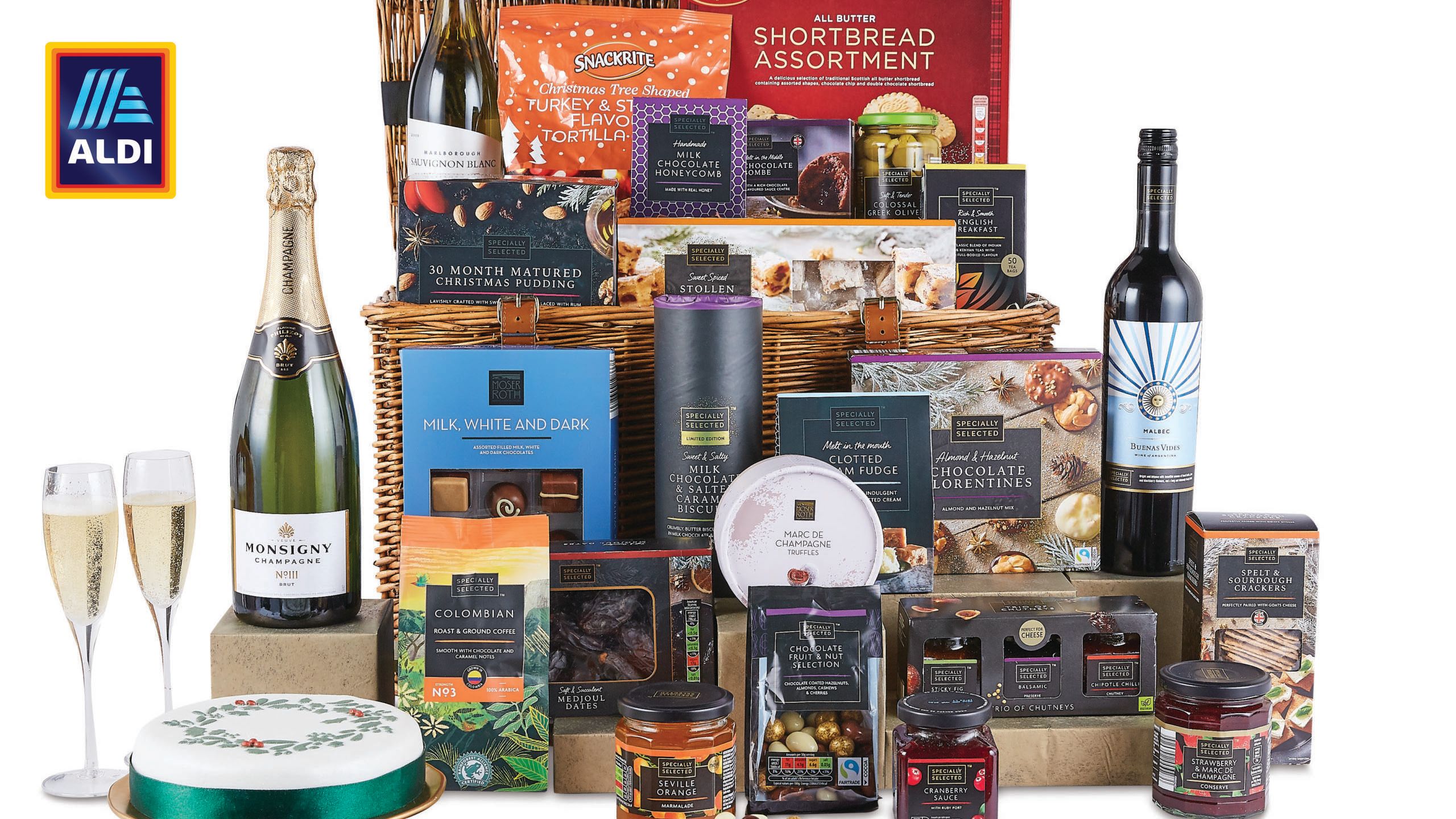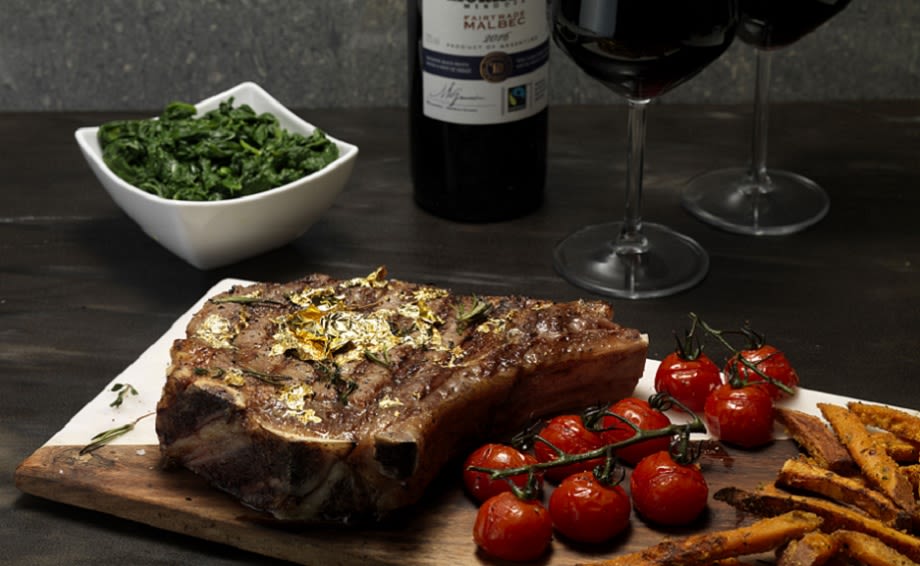 There were sectors that were destined to thrive and fail this Christmas due to dramatically different demand and shopping habits.
With many shoppers shunning visits to city centres, supermarkets were always set to do well but a second national lockdown, followed by heightened restrictions in some areas that shuttered hospitality venues as well as non-essential retailers, gave the grocers an additional boost.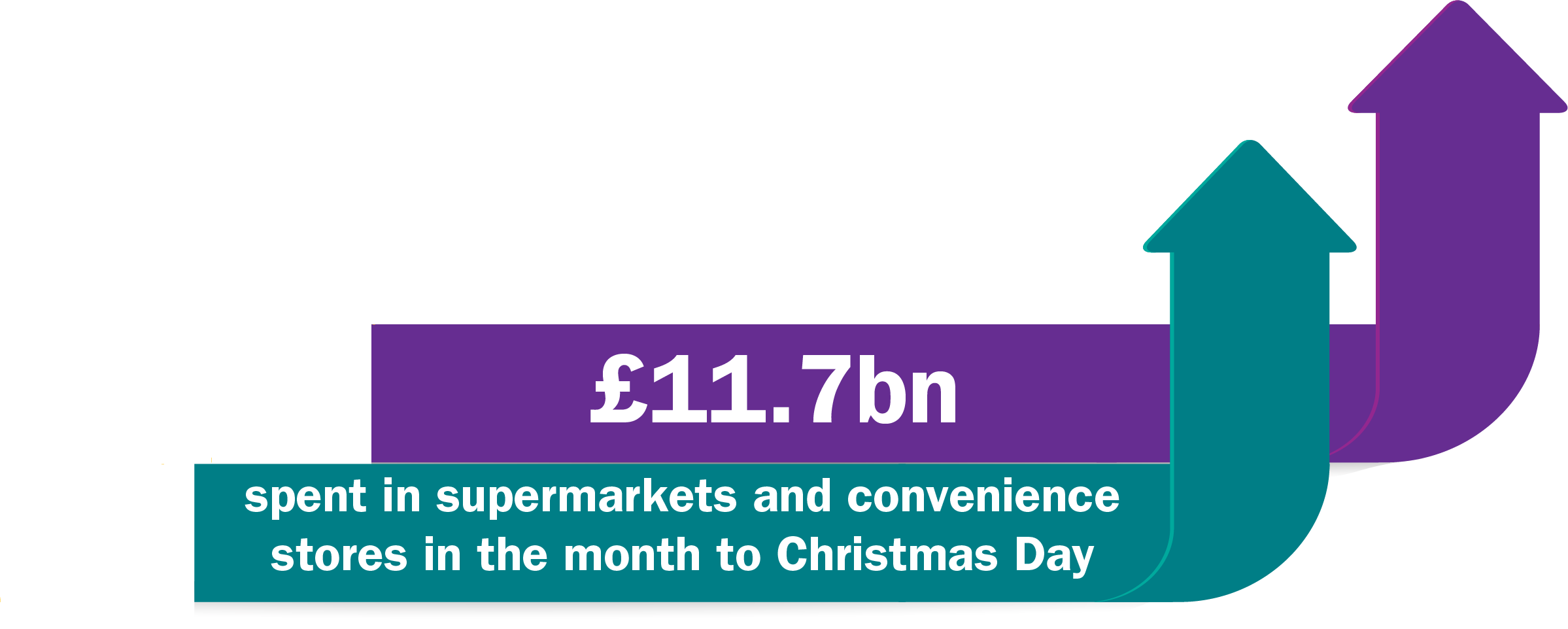 Grocery sales surged 18.3% over the golden quarter, according to Barclays.
Kantar said that customers spent a record £11.7bn in supermarkets and convenience stores in the month to Christmas Day, a figure that head of retail and consumer insight Fraser McKevitt said was boosted by the closure of pubs and restaurants.
The restrictions on households gathering drove a late surge at many supermarkets, as shoppers had their festive plans upended and had to buy last-minute Christmas meals.
This had an impact on what food shoppers bought, with many shunning the traditional turkey dinner, according McKevitt.
The overall spend on turkey was down across the sector by 5%, according to Kantar, while sales of pork joints, fish and chickens were up 19%, 20% and 7% respectively.
Sainsbury chief executive Simon Roberts says: "Many customers had to change their Christmas plans at the last minute and we sold smaller turkeys and more lamb and beef than normal."
Another growing trend was the meat-free Christmas dinner. Roberts said this year was it's "biggest plant-based Christmas", while Morrisons chief executive David Potts pointed to a big increase in sales of "vegetarian beef and vegan trifles".
Going premium
Festive gatherings may have been smaller this year but shoppers were determined to make it special. Discounter Aldi noted "shoppers' desire to treat themselves after a difficult year".
Aldi UK chief executive Giles Hurley said: "Customers pushed the boat out more than ever before." Sales of its premium Specially Selected range outperformed year on year.
It was a similar story across the other grocers. Tesco boss Ken Murphy said: "With more customers celebrating at home, many took the opportunity to treat themselves."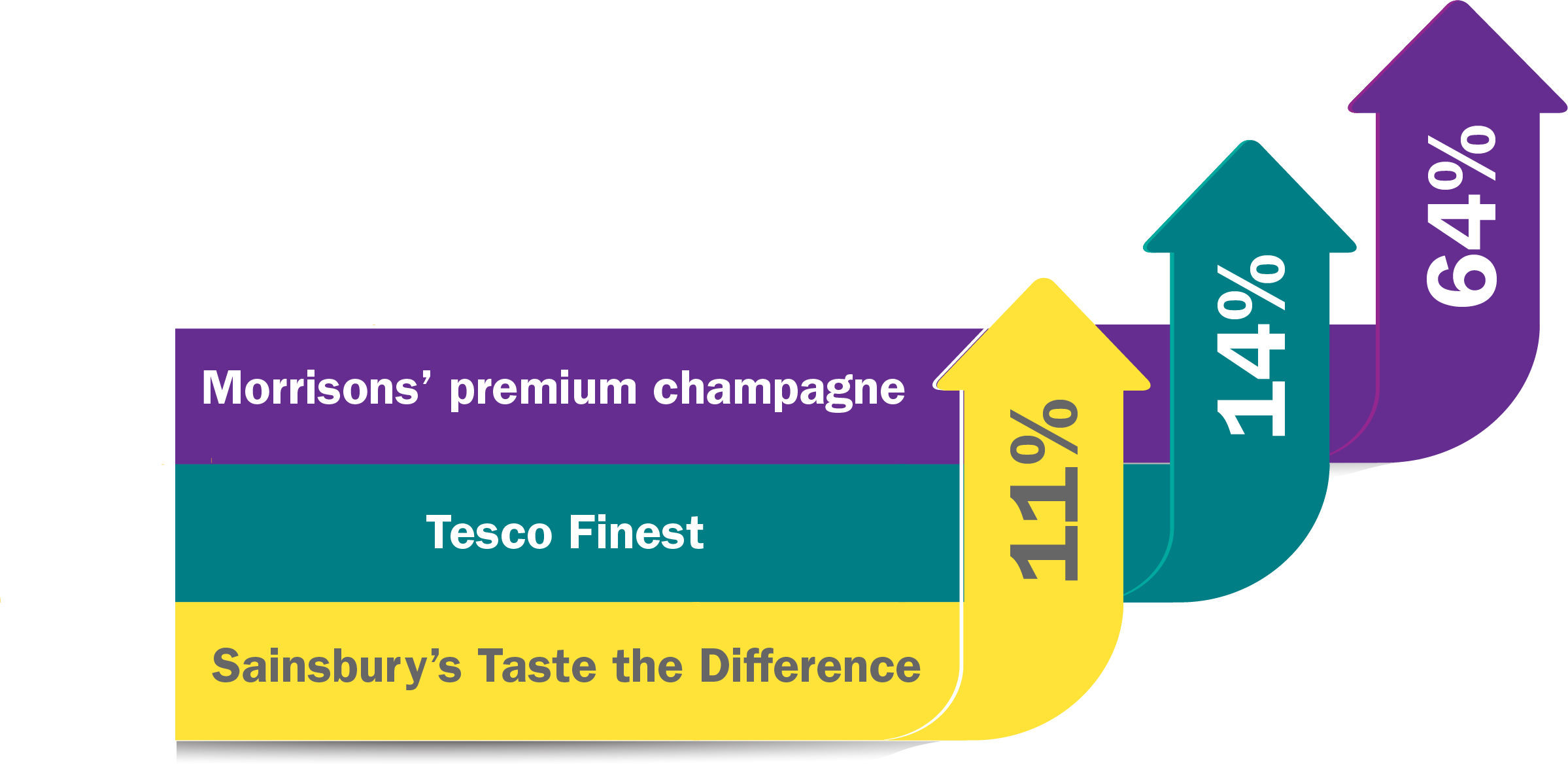 Sales of the grocer's premium Finest range jumped 14% over Christmas, in a trend that was replicated across the sector.
Roberts said this trend towards treating the family also extended to New Year's Eve. While many had more muted celebrations at home this year, people still wanted it to feel special and Sainsbury's said a record number of steaks were sold for the occasion.
Winner: Sainsbury's
All the grocers will be toasting a successful Christmas this year but Sainsbury's stands out from the crowd.
The grocer raised its profit expectations for the year by £60m after festive like-for-likes jumped 9.3%.
Along with serving customers who were forced to make 11th-hour Christmas plans after the government tightened restrictions on gatherings, Sainsbury's benefitted from numerous trends such as the growth in online and an increasing number of shoppers turning to the grocers to buy gifts during lockdown.
"I think Argos was there to really help customers fulfil what they needed"
The supermarket's ownership of Argos and its strong online offer put it in good stead to win.
Sainsbury's has been ramping up its online capacity over the year and ecommerce sales surged 128% during its golden quarter. In the 10 days to Christmas it delivered 1.1 million orders, double the number of 2019.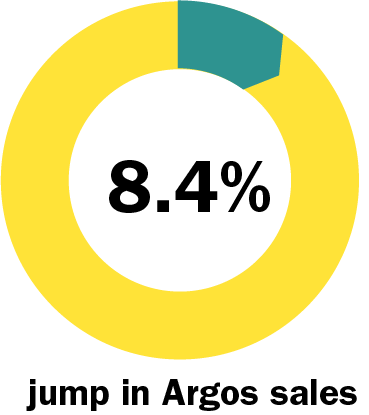 Argos sales leaped an impressive 8.4%. Making Argos' vast general merchandise products easily accessible to Sainsbury's shoppers through both shop-in-shops and collection points came into its own in a year where non-essential store closures hindered access to goods.
Roberts said: "I think Argos was there to really help customers fulfil what they needed."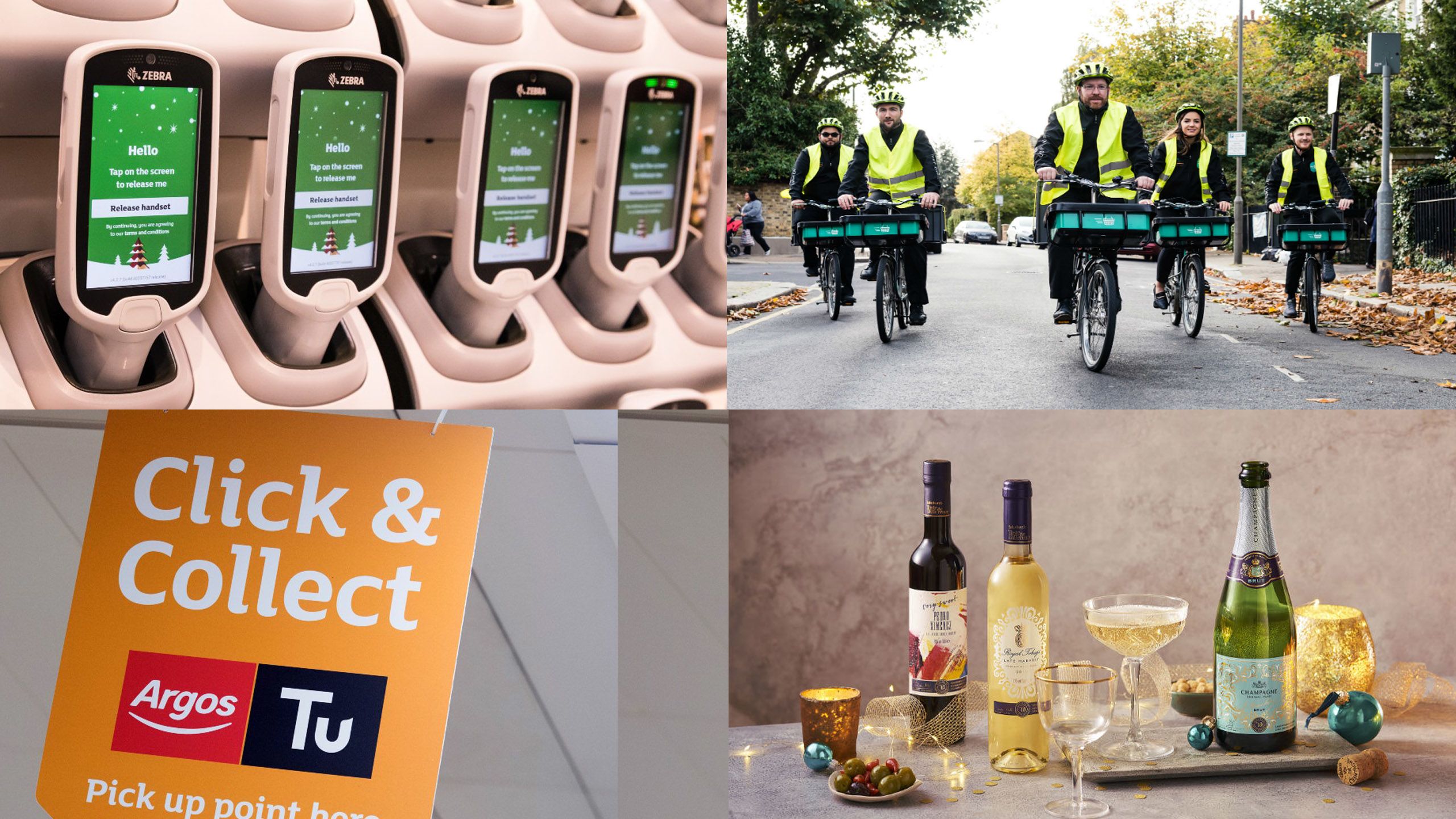 The sectors in growth
Grocery was not the only sector to thrive this Christmas.
The biggest growth sector according to Barclays data was general and catalogue retailers, which include online marketplaces. This category would include Amazon, which is understood to have been a big winner over Christmas.
While people were treating themselves with festive food, economic concerns were still front of mind meaning value retailers also fared well.
Meanwhile, a bumper year for new tech releases such as the PS5 and XBox X in gaming and the iPhone 12 helped to drive electricals sales, which were up 20.4% over the golden quarter, according to Barclays data.
Very said its electricals sales were a star performer, up 44.8%, buoyed by gaming sales, which more than doubled.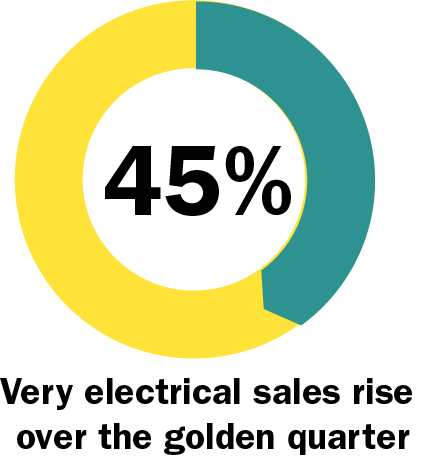 The sector had been a strong performer throughout the year as consumers spending more time in the home upgraded products such as laptops and televisions. Argos said the trend continued over Christmas and noted a "real step up" in TV sales.
John Lewis boss Pippa Wicks predicted that electricals would be the big growth category for the department store this Christmas, after it notched up 20% growth in its first half.
Toys and crafts sales also surged as parents sought to entertain kids who were stuck at home over the Christmas period.
Homewares, a sector that has thrived all year, continued to soar as housebound consumers added some festive flair to their surroundings. Home improvements and DIY sales were up 21.9% over the three months to December 24, according to Barclays.
Winner: B&M
Value retailer B&M was firmly in the winner's camp this Christmas after it posted a 21.1% like-for-like jump over its golden quarter.
The retailer benefitted from its status as an essential retailer, which enabled it to remain open at the height of the government's restrictions.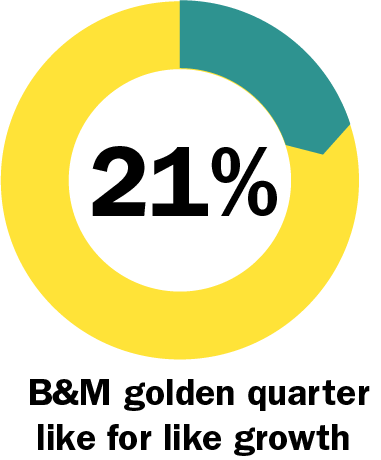 B&M's strength in a number of popular categories right now, including homewares, food, DIY and pet products, alongside its keen prices proved popular with customers concerned about their finances during a time when unemployment continues to surge.
Meanwhile, having stores at out-of-town retail parks, one of the most resilient shopping destinations, that are big enough to alleviate social distancing concerns from customers helped it maintain appeal without a transactional online operation.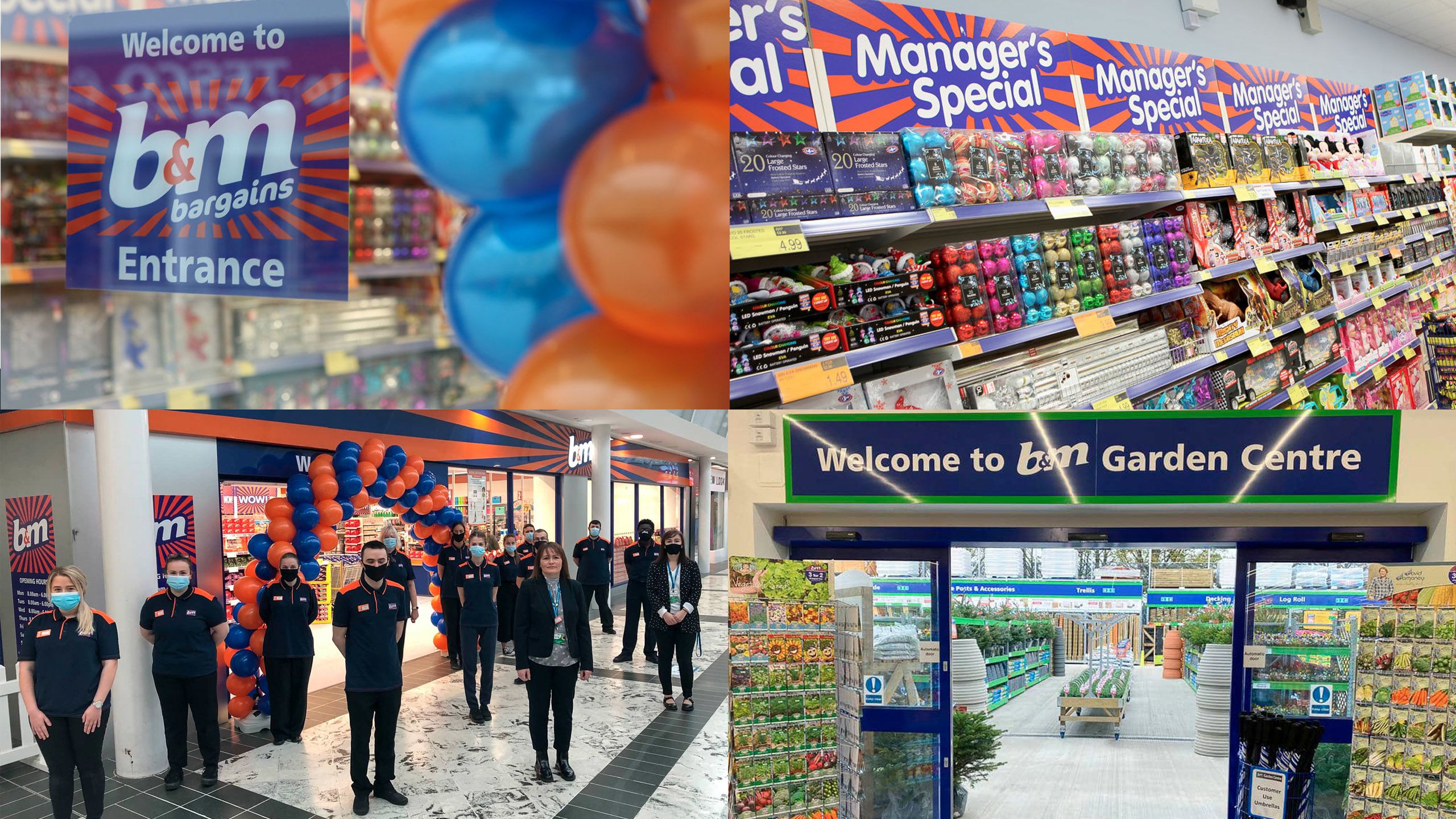 The sectors losing out
One of the biggest casualties this festive season was the fashion sector, with sales down 7.6% over the golden quarter, according to the Barclays data. With Christmas parties off the agenda, restrictions on gatherings, and pubs closed for a significant part of the holidays, there was little reason to buy new clothing.
With party dresses off the Christmas list, retailers quickly pivoted into stocking more of the products that lockdown shoppers wanted – largely loungewear and outerwear.
However, this was not enough to offset the obliteration of occasionwear.
At M&S, clothing and home sales dropped by 24.1% over the golden quarter. The retailer was hit hard by store closures, but a drop in demand also dampened sales. M&S said its big sellers were pyjamas and jogging bottoms rather than party outfits that traditionally dominate the festive season.
PwC consumer markets leader Lisa Hooker said: "In fashion, it wasn't about a lack of access but a lack of reasons to buy. People didn't have anywhere to go and were having smaller celebrations so there was no reason to dress up."
A strong online offer was critical in fashion. Although Next suffered the same product issues as M&S – the retailer noted that partywear and work clothes did badly while childrenswear, loungewear and sportswear fared well – its soaring online business helped drive a stronger performance than its rival.
Online revenue jumped 38% year-on-year at Next, offsetting an eye-watering 43% decline in store sales
Full price sales at Next, which admittedly benefits from a bigger home business, slid just 0.5% in the nine weeks to December 26, as online revenue jumped 38% year-on-year, offsetting an eye-watering 43% decline in store sales.
This was the story of a festive season where access to products – whether that was through stores that remained open or a strong online and social presence – was the critical factor for shoppers.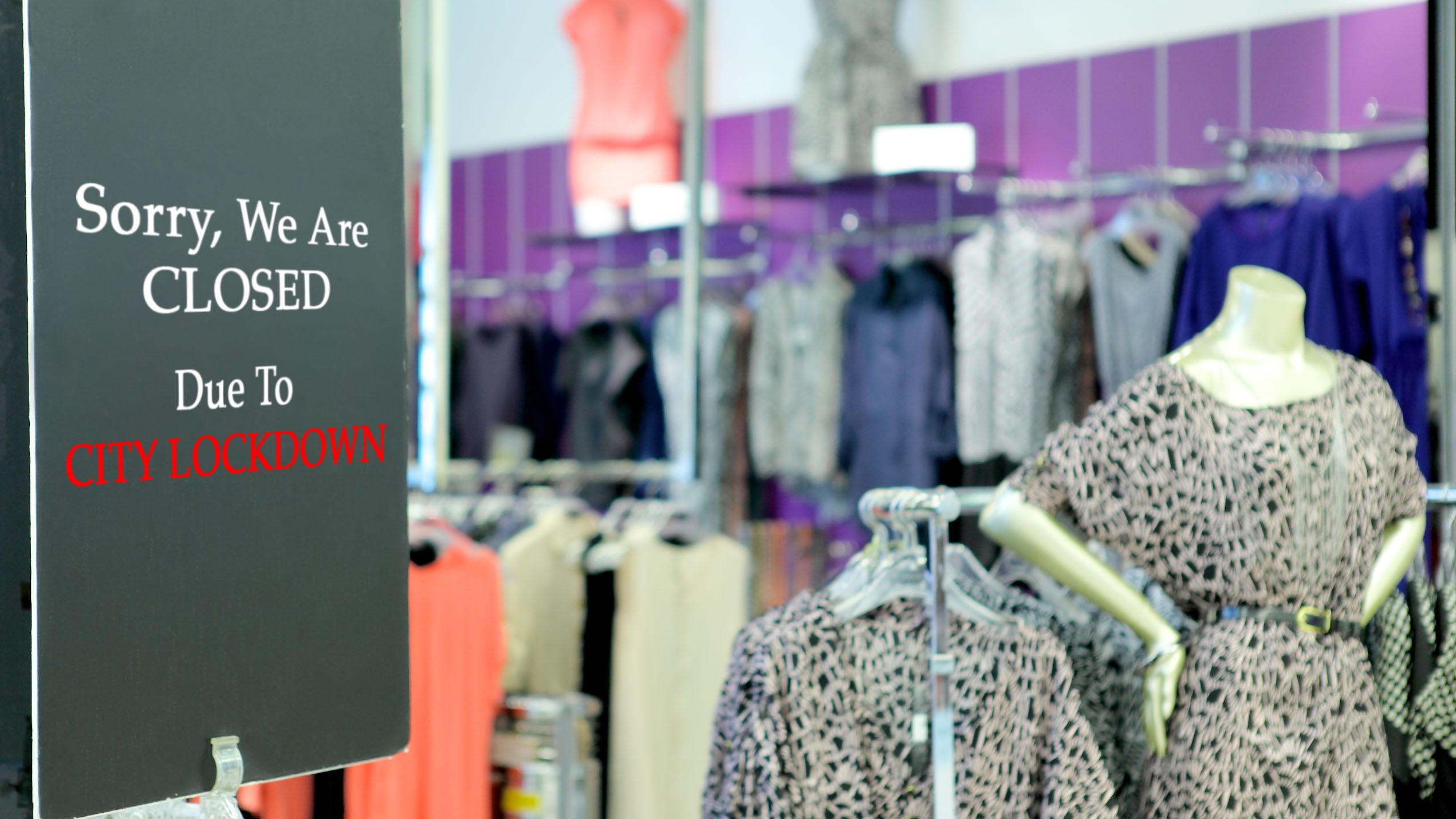 Loser: Primark
Primark, a perennial over-performer in retail, found itself in the loser's camp this Christmas as its lack of transactional website hit the retailer hard at a time when stores were forced to close.
Sales plummeted 30% in the 16 weeks to January 2, as restrictions across the UK and Europe led to store closures or limited opening hours.

Primark has estimated that store closures led to £540m of lost sales during the 16-week period, and it expects to have lost more than £1bn in sales in its half-year to February 27.
The retailer is one of the few big retailers to shun selling online amid concerns about its profitability.
Primark parent ABF's finance director John Bason said: "If you go to online, or even click and collect, you're going to be adding costs.
"We've got a supply chain where everything you've got is packed at source and those cartons don't get opened until they're in the stores.
"A third party needs to pick and pack individual items, and as soon as it comes out the carton it costs money."
However, having no online presence – not even on third-party websites such as Asos or Next – has hammered the retailer during Christmas.
Despite this, the retailer insists it will not change its stance and will remain resolutely stores-only. "Yes, it's painful, but it's not like we're going to lose sales forever," said Bason, who believes Primark will come back strong after this period of enforced closure is over.
"We've been through two lockdowns and we've seen Primark come back strongly after both of them.
"Yes, it's painful, but it's not like we're going to lose sales forever"
"There's been a shift online in apparel but it's almost like we're not affected by it – it's going on around us. If anything, the lockdowns have really emphasised the value of what we offer."
"We've got a fantastic offer and prices that nobody else can touch online or offline, and that's why people come back to us."
However, 2020-21 will be a blot on Primark's impressive financial record. Cost-saving measures will enable the retailer to break-even during its first half but this compares to a £441m operating profit the year prior.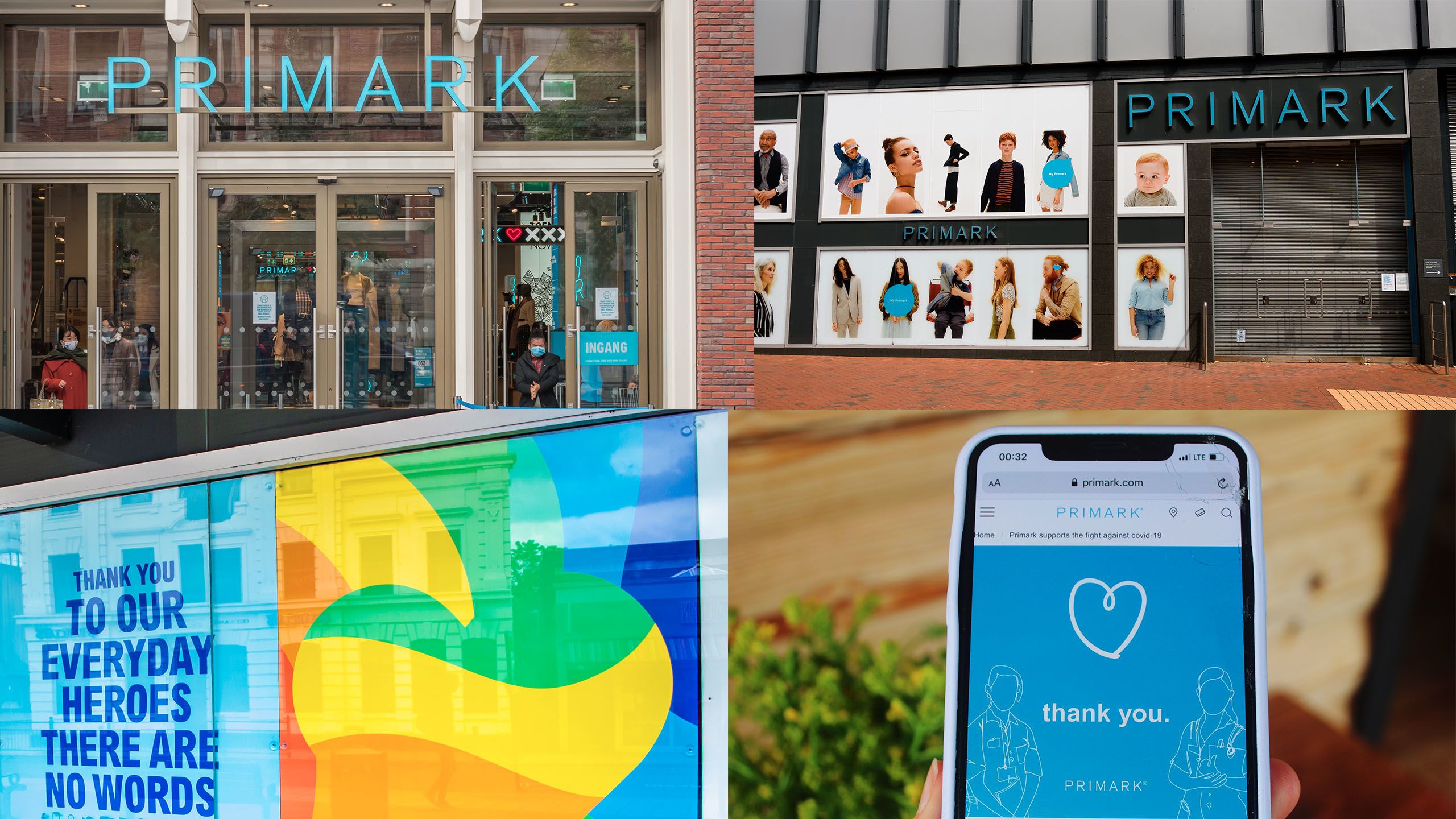 Department store woes
With shoppers avoiding city centres, destination stores missed out this Christmas.
Department store sales plunged 14.6% over the festive quarter, according to Barclays data.
Such stores rely on both experience and shoppers seeking inspiration in store.
Although department stores with a strong online offer, such as John Lewis, will have performed better than others, this will not be enough to counter the lack of impulse buying that takes place in stores.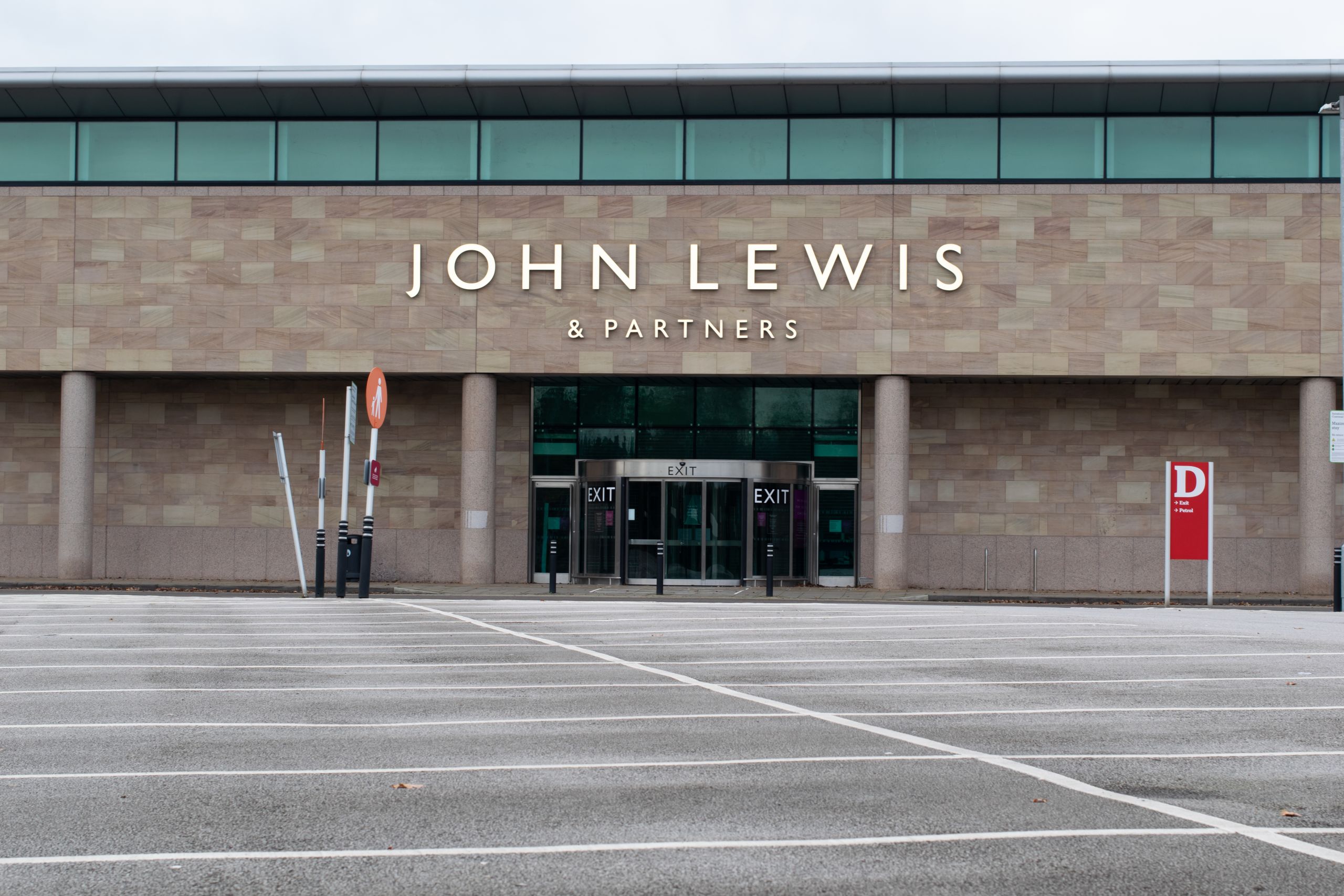 Lessons to take
into 2021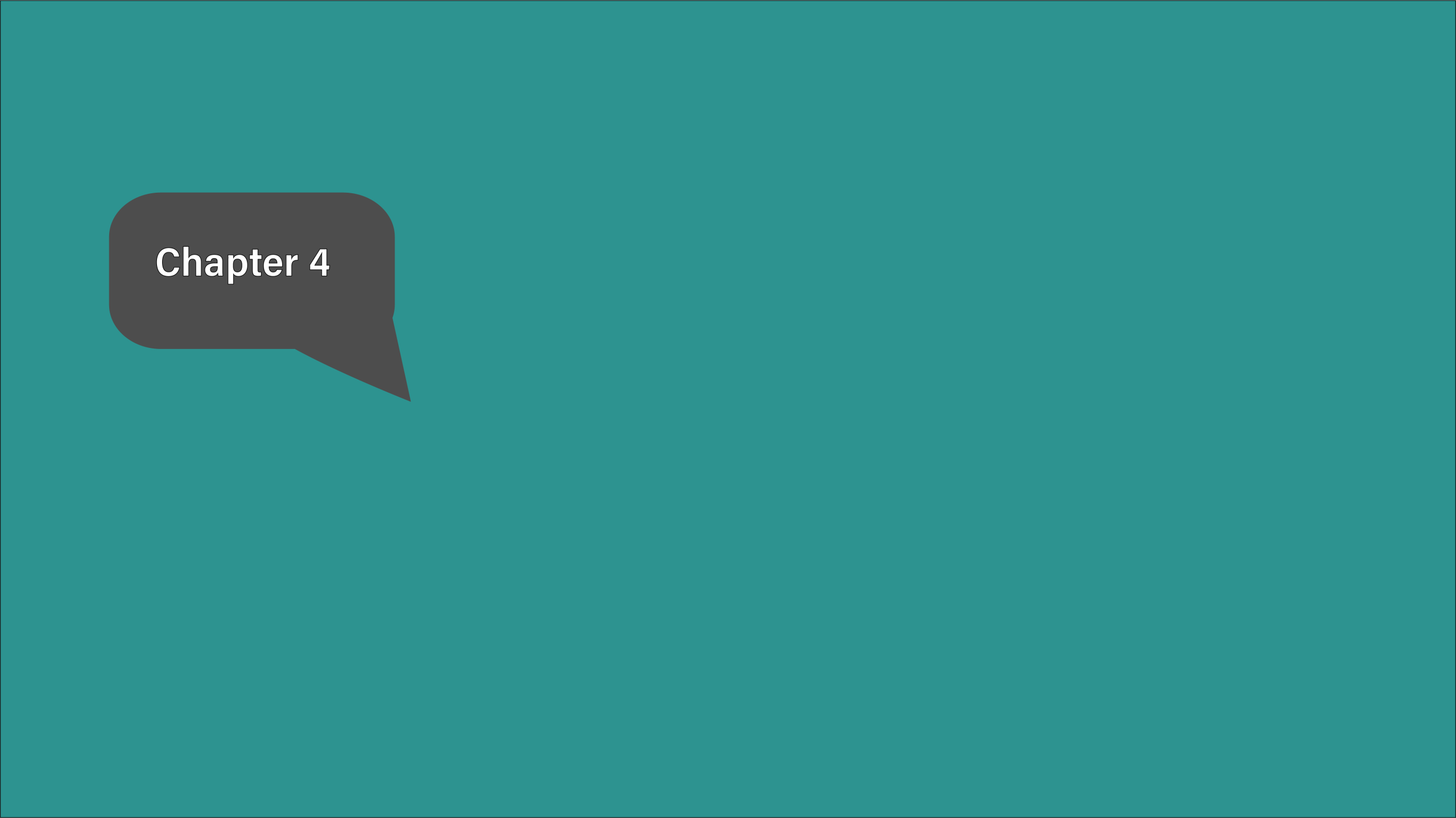 Christmas 2020 may have been unique but there are trends and behaviours that will prevail in 2021 and beyond. Here are our top five essential learnings for the year ahead:
1. Harness the power of online
The channel shift that was not only evident over the golden quarter but throughout 2020 will continue and winning retailers will need to make their product offers accessible to shoppers.
More so than ever, a strong online offer is essential. Even outliers such as Primark, which has always confounded expectations by thriving without trading online, has been scuppered during a golden quarter defined by store closures.
Across all sectors, including grocery, the pandemic has made ecommerce capabilities essential and building in extra capacity is critical to serving demand via this channel.
2. Lead the way in fulfilment options
Shoppers are seeking fast, convenient ways to get their products, particularly during a time when many stores have been forced to close.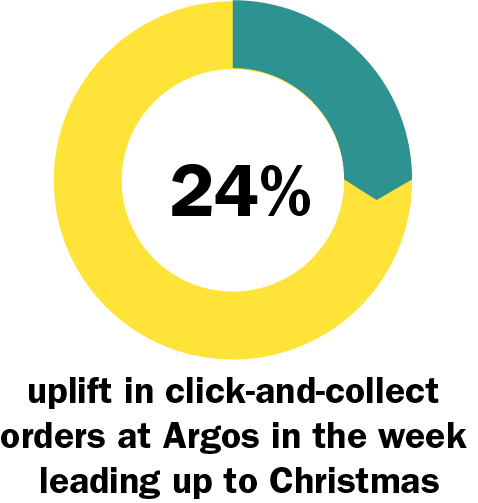 Click and collect was more popular than ever this year: Argos experienced a 24% uplift in click-and-collect orders in the week leading up to Christmas; and The Entertainer extended its collection service to midday on Christmas Eve.
Such market-leading offers are differentiators in the eyes of consumers and give them a reason to shop with a brand.
3. Forge partnerships to extend your reach
It is not just about having your own market-leading services but partnering with those that do. Imagine how much of the £540m of lost sales during lockdown Primark could have clawed back if it were selling via online marketplaces like Asos and Next.
Such partnerships are also increasingly vital in terms of both delivery and collection. John Lewis rolled out its click-and-collect proposition to almost 900 locations, including 500 Co-op stores to offer shoppers greater convenience.
Partnerships can also place brands in front of store shoppers. The supermarkets have been introducing an increasing number of third party concessions into stores, with Asda signing deals with The Entertainer and B&Q this year while Tesco has partnerships with brands including Ao.com, Next and Pets at Home.
At a time when supermarkets have been one of the few stores open and shoppers are vying to make as few shopping journeys as possible, a presence in grocery retailers could be an important route to market.
4. Build flexibility into your operations
Retailers have had to be more nimble than ever this Christmas. With demand patterns upended, and trading conditions and channels subject to overnight change, retailers were prepared to switch what and how they traded.
Many businesses were forced to overhaul buying plans ahead of Christmas in light of very different product demand. This was most prevalent in fashion where retailers had to quickly pivot their supply chains, shifting production so their festive shelves were filled with pyjamas and loungewear rather than party dresses.
Retailers need to be prepared to change how they sell products overnight in the face of lockdowns and changing tiers, which is likely to continue into 2021. Ensure your staff and supply chain are flexible and have a coherent plan to react rapidly to the operational challenges that changing regulations create
5. Take control of stock management
In a year where predicting demand was harder than ever, retailers have keenly managed stock and have largely avoided being left with mountains of unsold product post-Christmas.
Next said surplus stock going into its end-of-season Sale was down 12% on last year. The retailer, famed for its Boxing Day Sales which attract colossal queues outside of stores, also rapidly pivoted its Sales strategy in light of store closures, significantly increasing the amount of cut-price stock available online.
Retailers need to continue this conservative forecasting but build enough flex in supply chains to react quickly when signs of growing demand are spotted.
The retailers that continue to thrive in 2021 not only have to sell the right product at the right price, they need to be more operationally nimble than ever before with supply chains and staff that can adjust rapidly to changing conditions.
This is what the winners of Christmas 2020 did and what all retailers will have to do to get through the "near-impossible" trading conditions we all find ourselves in.
Love this report? Why not book in one of our experts to present the findings to your team, examining what they mean for you and your business. Contact Isobel Chillman at isobel.chillman@retail-week.com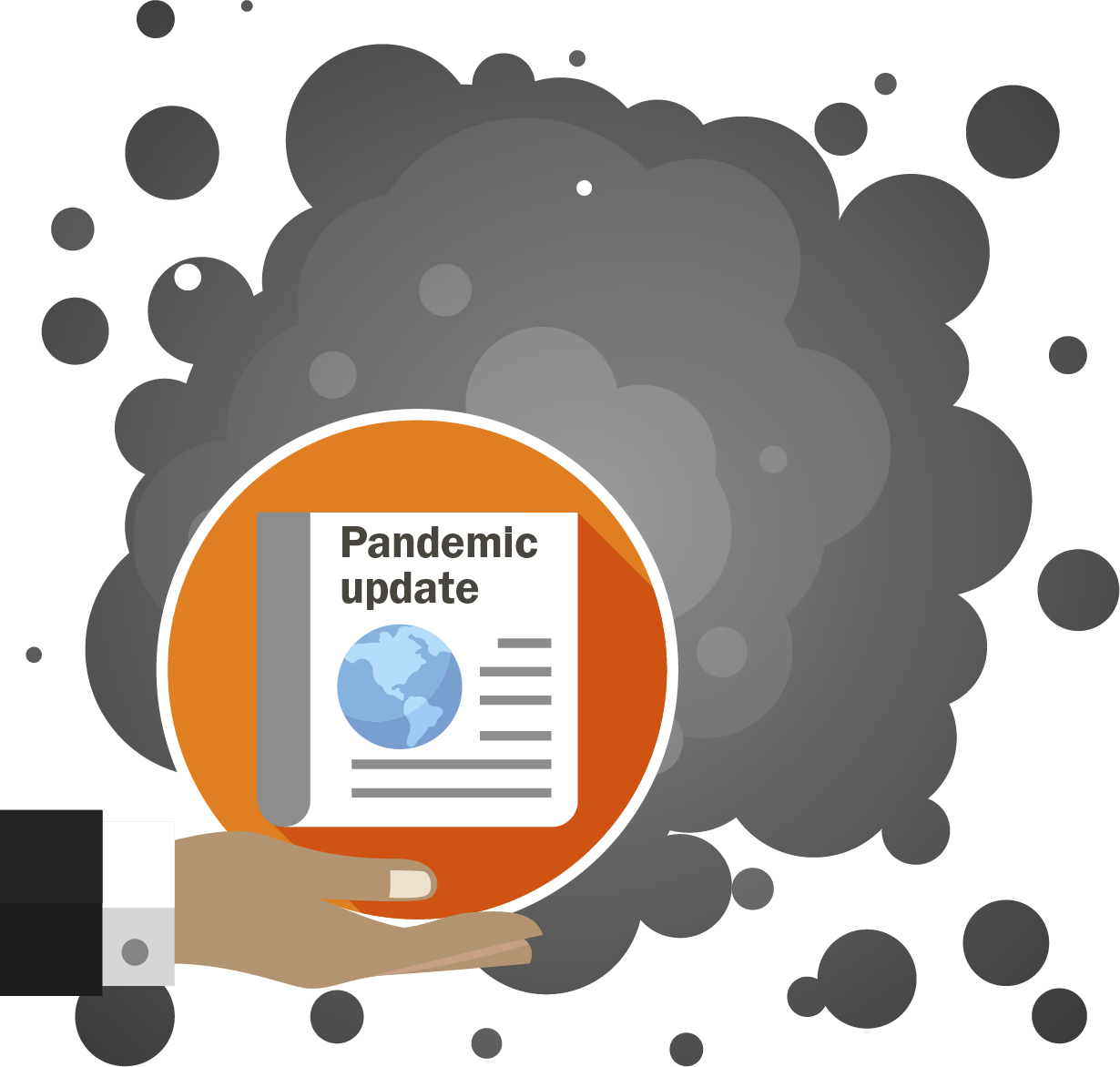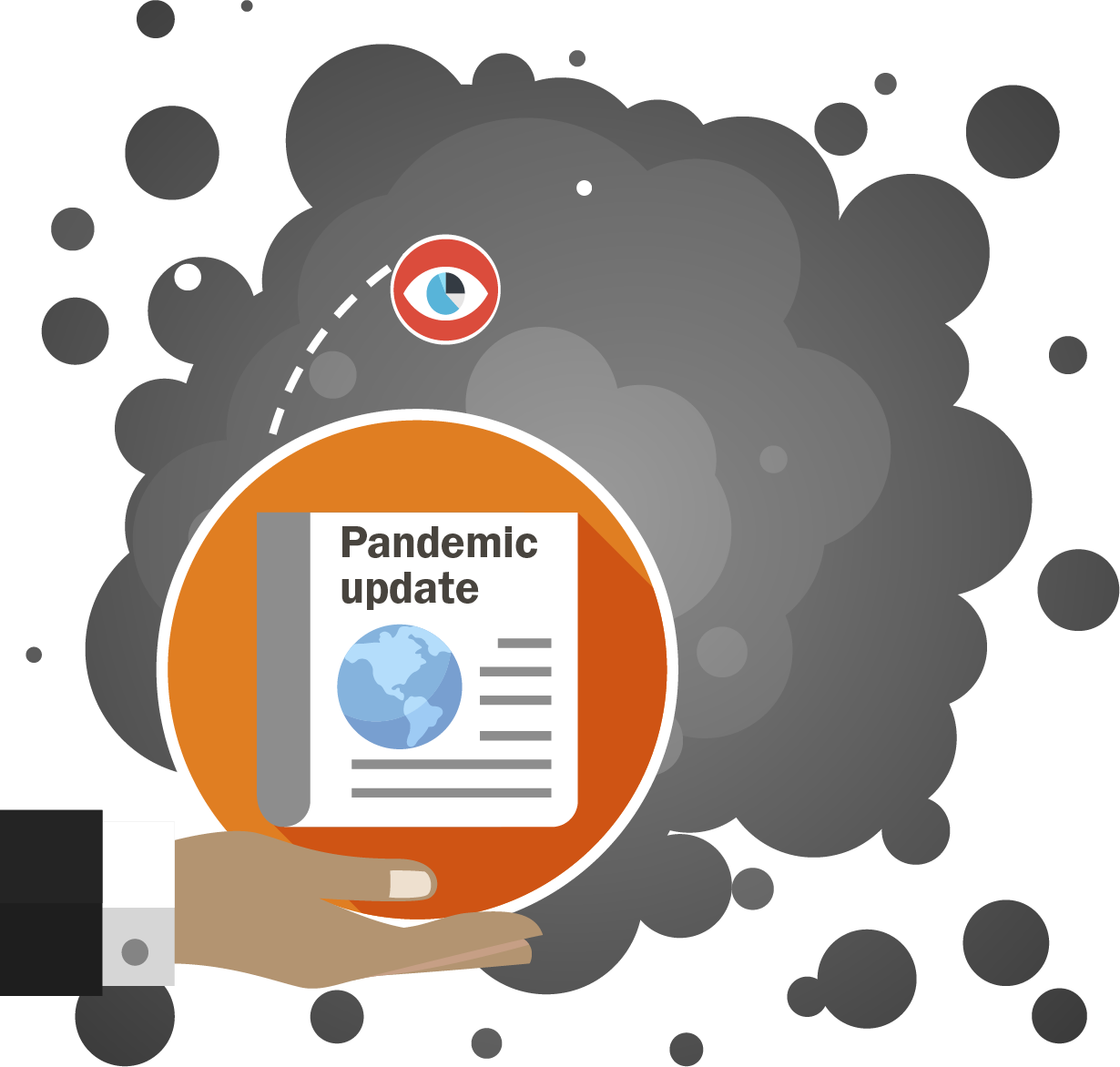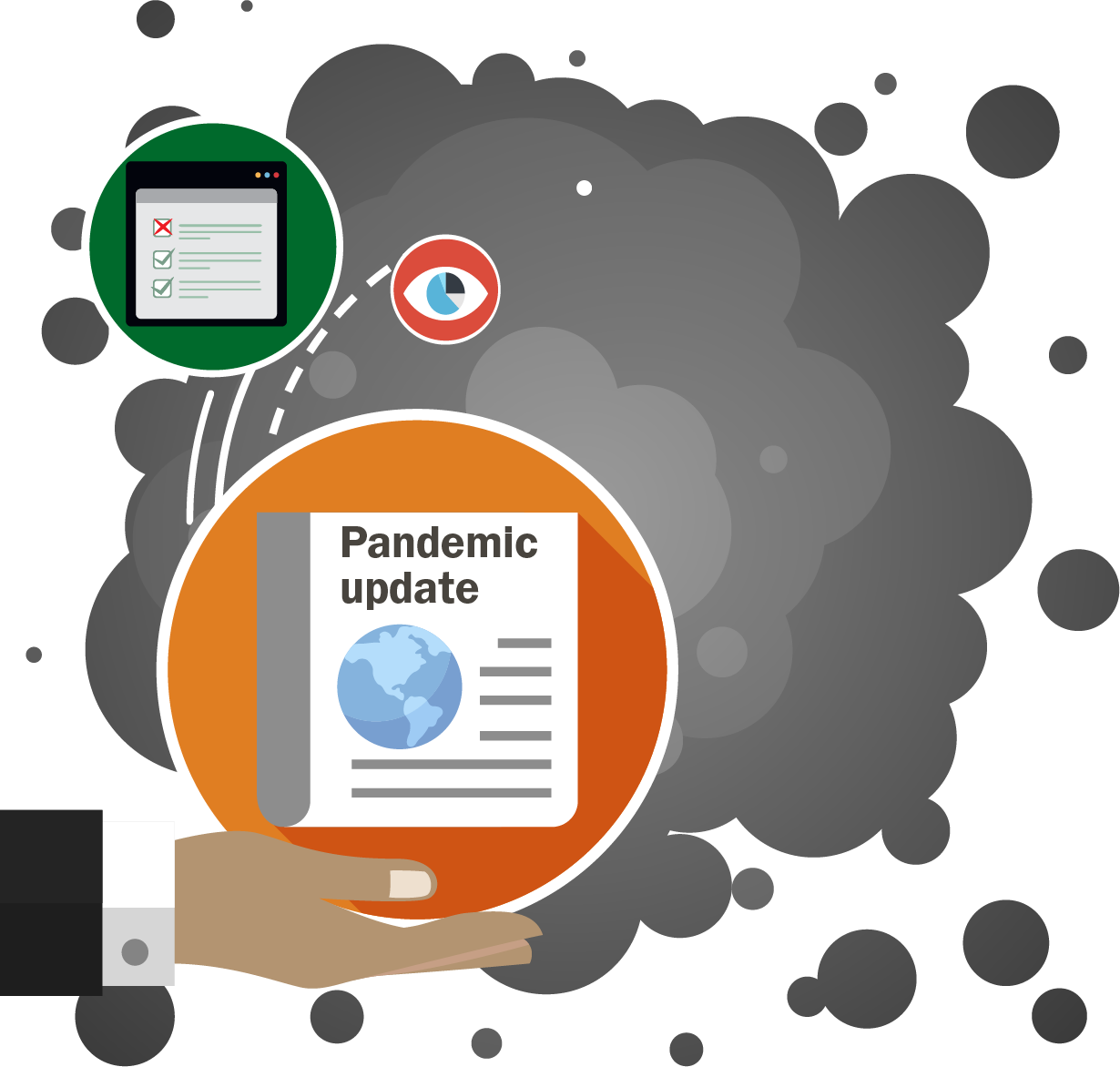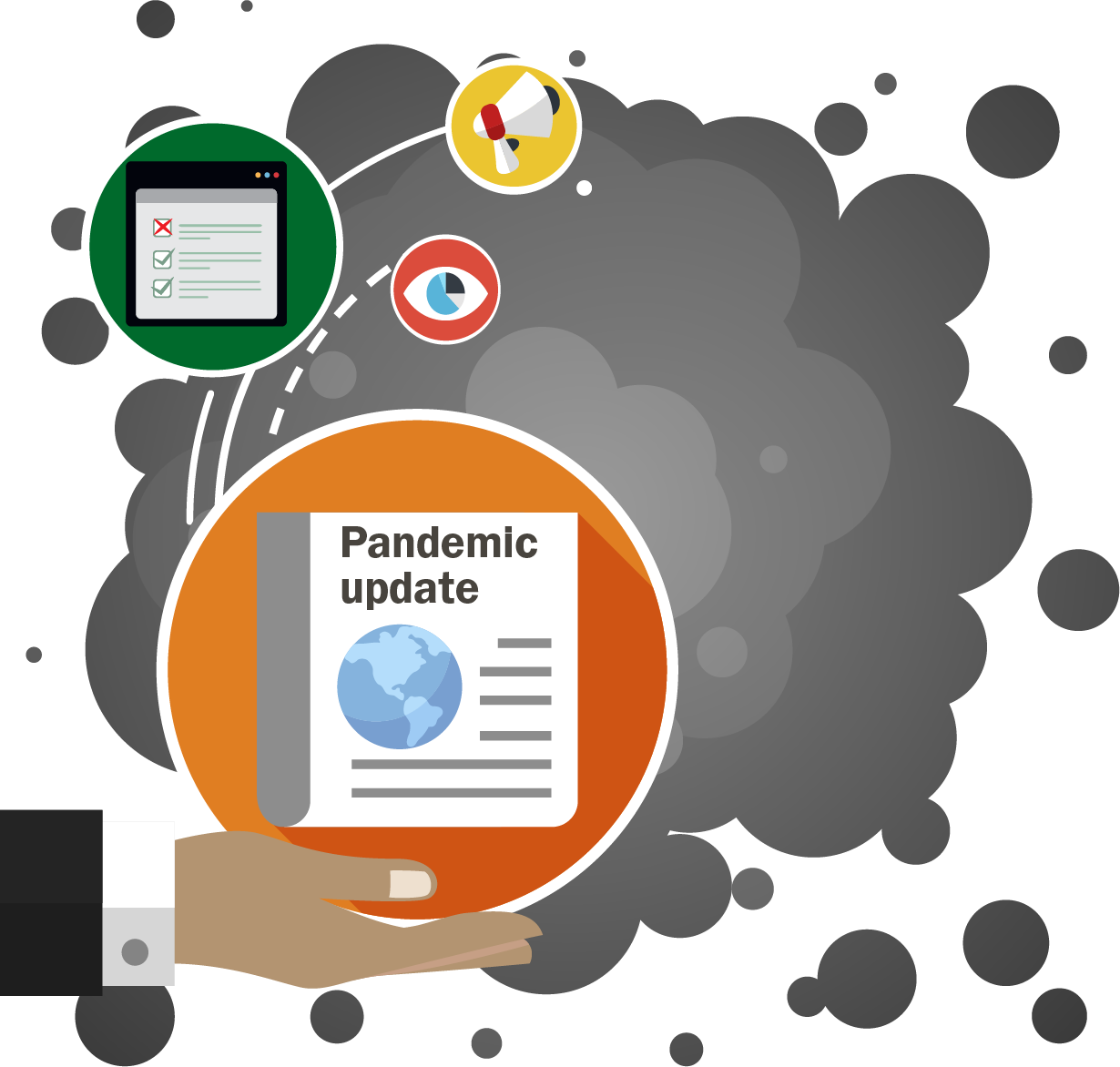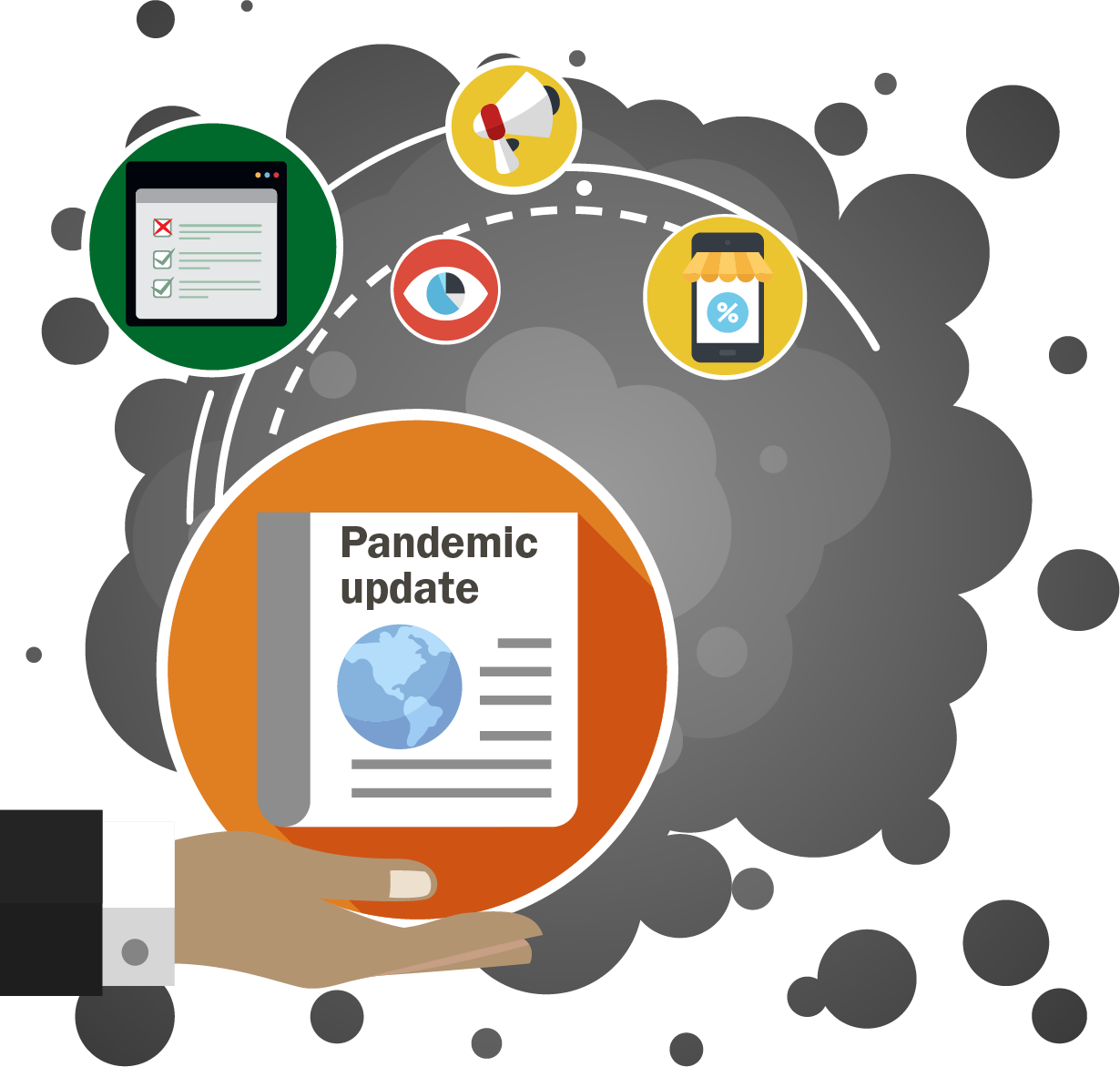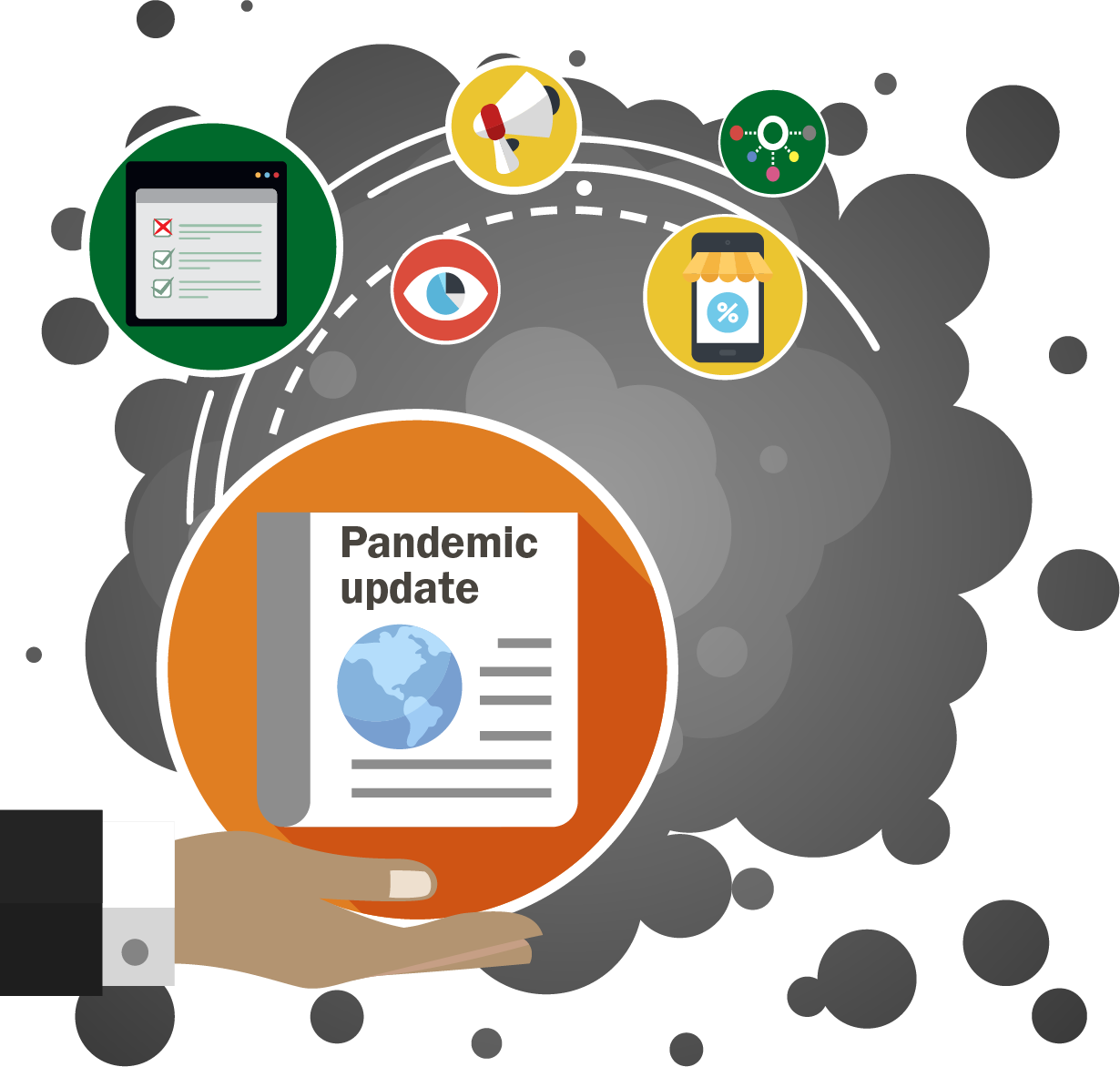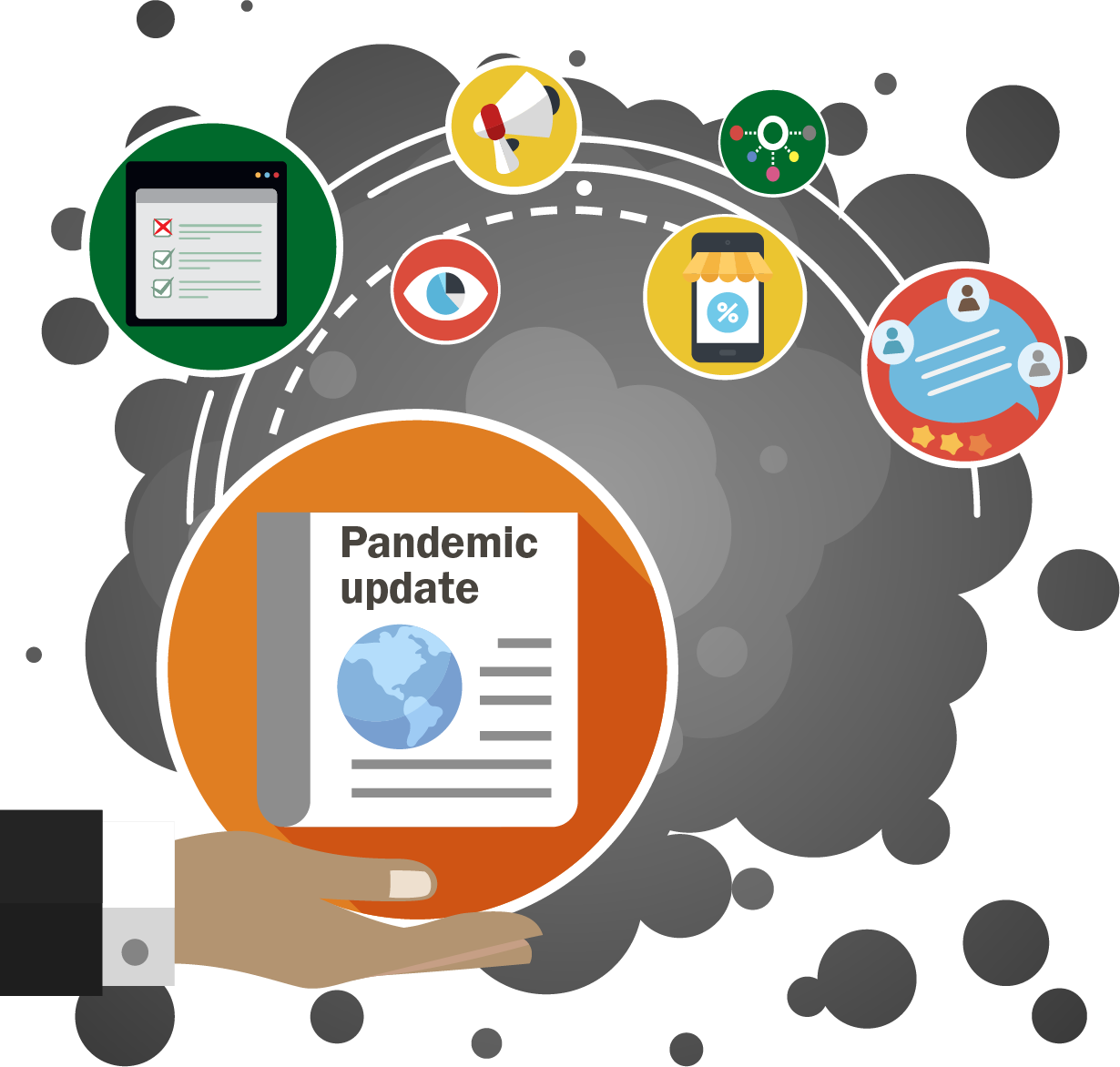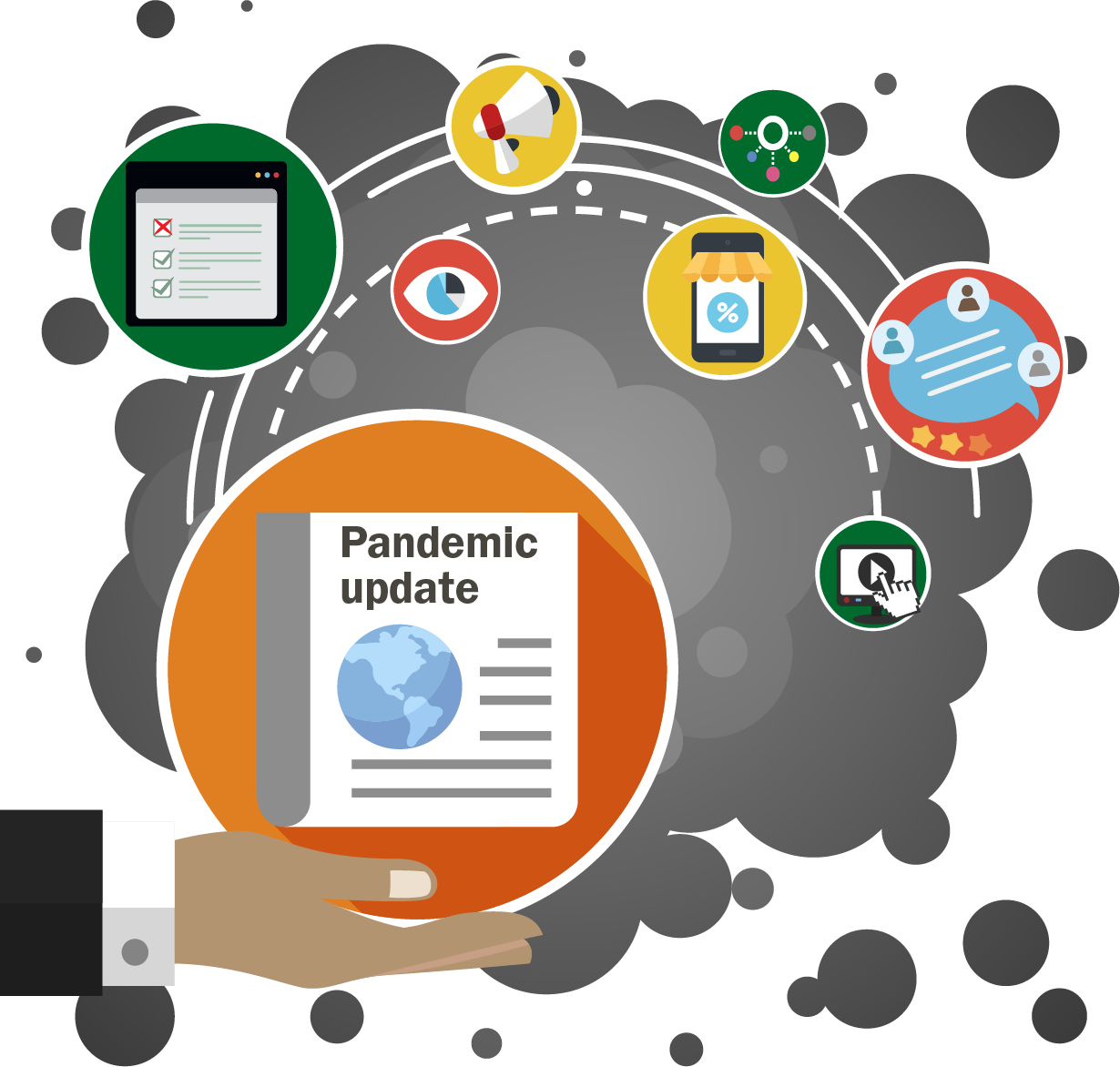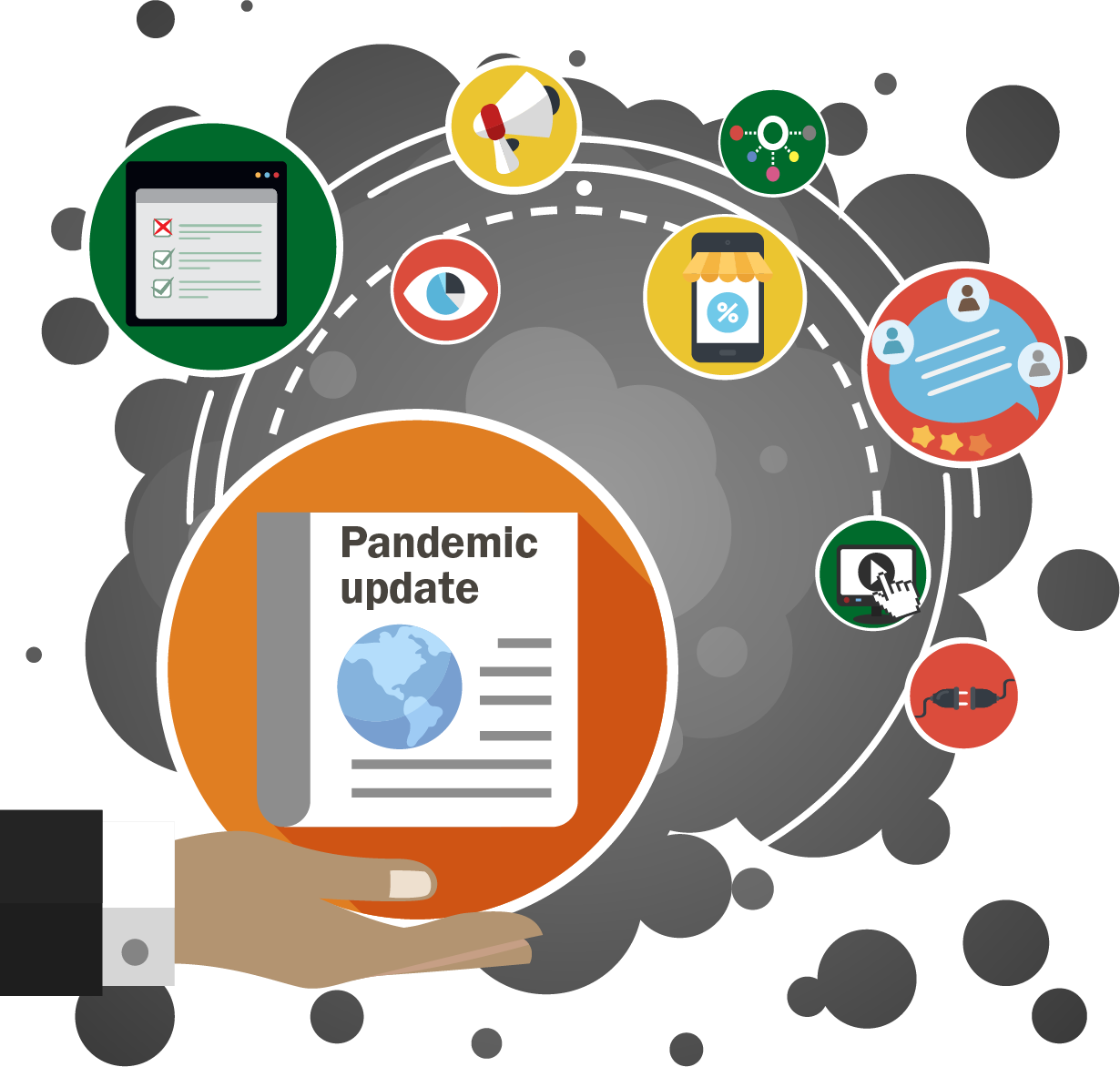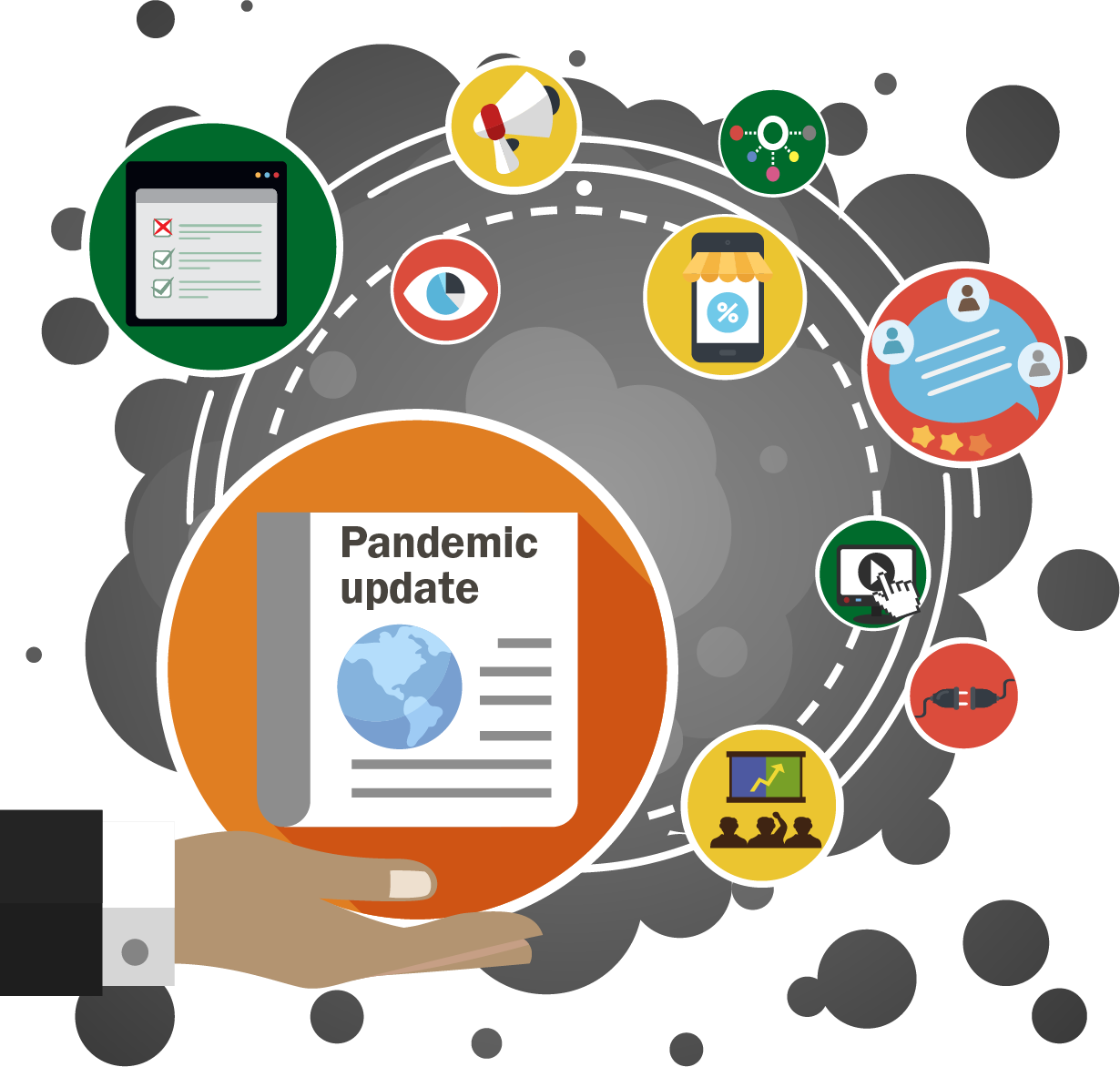 Partner viewpoints
Raj Pattni, head of Market and Customer Insights, Barclays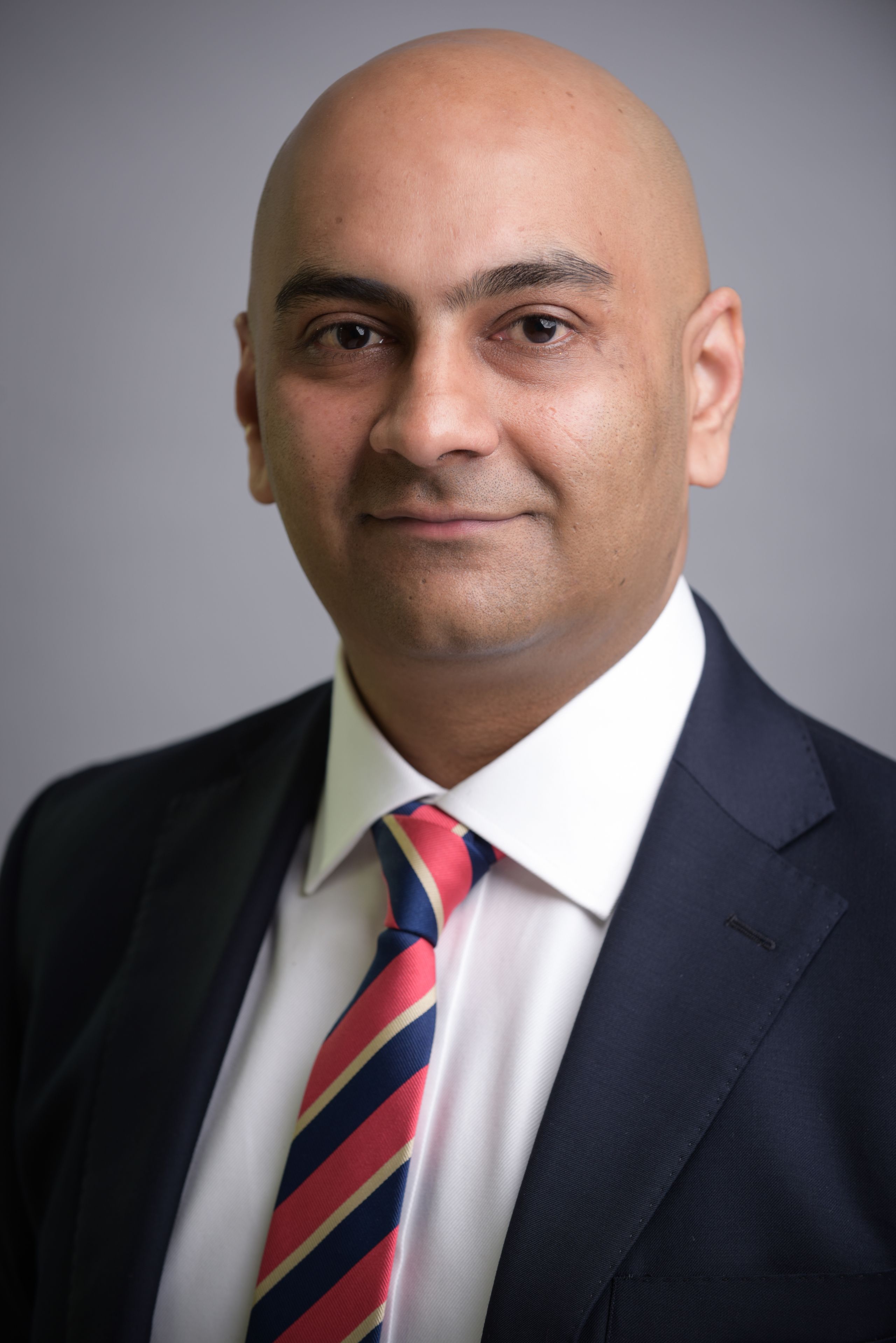 2020 has been a year of uncertainty as the world navigated through the pandemic. Predictions on the digitisation of our economy were accelerated and consumer behaviour has shifted. It has become ever-more important for businesses to understand these shifts to be able to make informed, strategic decisions to navigate the changing conditions forming the 'new normal'.
We used the wealth of our consumer spend data aggregated from 250 million anonymised monthly debit and credit card transactions, tracking the actual spend of over 17 million customers to analyse the performance of different sectors of the economy over the golden quarter. Similar to any other year, there were those that did well and those that struggled.
People's homes became a place to sleep, a place to work and a place for entertainment. With more time spent at home and limited dining out options, it is no surprise that supermarkets and grocers enjoyed a superb quarter with double-digit growth, but it is worth noting that the data also shows that many consumers are turning to their local specialist food and drink retailers like butchers, bakeries, wine shops and such for their food and drink needs, showing the sustained sentiment of support for small local businesses. In addition, many opted to update their homes with home improvements and DIY spend showing strong performance throughout the quarter.
Understandably, ecommerce retailers have enjoyed strong sales growth and impressive rates of new customer acquisition, but interestingly, many retailers did not see a spike in face-to-face sales when shops have reopened in December. This could suggest simply that consumers started shopping for Christmas gifts earlier than usual last year, but it remains to be seen whether consumers will continue to choose online shopping as we come out of lockdown.
As we are spotting new consumer behaviour trends, we still do not have a clear view of future behaviour in the post-Covid world. It is, however, clear that now, more than ever, it is vital to have quality information to be able to monitor the trends in shopping habits and changing consumer wants and needs, because keeping informed of these trends enables businesses to stay agile, which in turn can help them thrive even in the most challenging conditions.
Warrick Godfrey, VP, Industry Solutions, Braze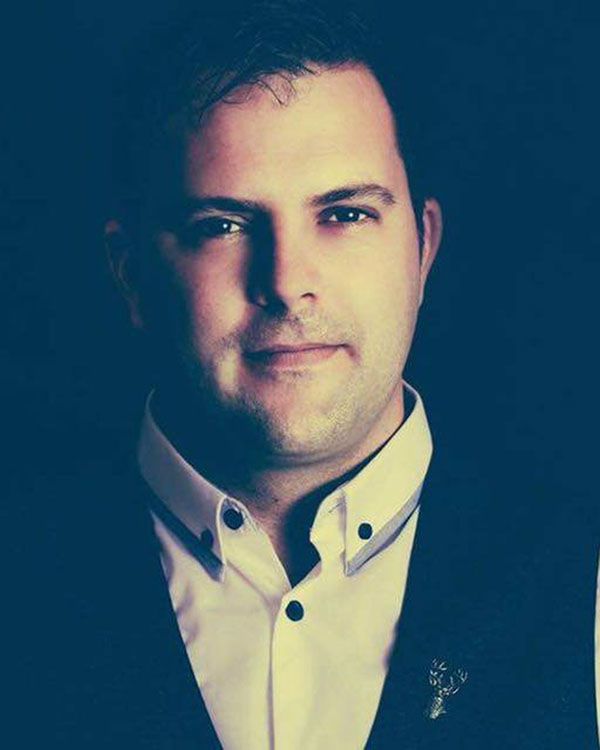 This past holiday retail season was unprecedented in many ways but its long-term impacts are here to stay.
In 2020, retailers pushed trading earlier than previous years, and Braze saw a massive increase in communications being sent in the eight weeks leading up to Black Friday and Christmas, with a reduction in year on year marketing communication during those days themselves.
In an important strategic shift, retailers pivoted to a steady drumbeat of trading to create a more engaging customer experience as well as to protect an already stretched supply chain. Many brands saw an increase in customer acquisition during the first lockdown as consumers started to rely on ecommerce out of necessity.
Braze found that 83% of consumers said that they planned to shop online during the holidays as much or more than during the height of the pandemic, which is illustrated by a 62% rise in mobile acquisition as defined by new users coming into retail and ecommerce apps.
We also found that ecommerce customers increased their engagement with ecommerce brands. Across the Braze customer base, we saw a 100% increase in average spend per unique user throughout this past holiday season.
Retailers should design campaigns now to deepen relationships with customers in the months leading up to the next holiday season
Looking forward to 2021, retailers should design campaigns now to deepen relationships with customers in the months leading up to the next holiday season. Building out effective onboarding and lifecycle marketing programmes will allow them to lower overall acquisition costs while increasing chances that customers convert to purchasers in the holiday season and beyond.
Hazel Morton, head of UK marketing, Critizr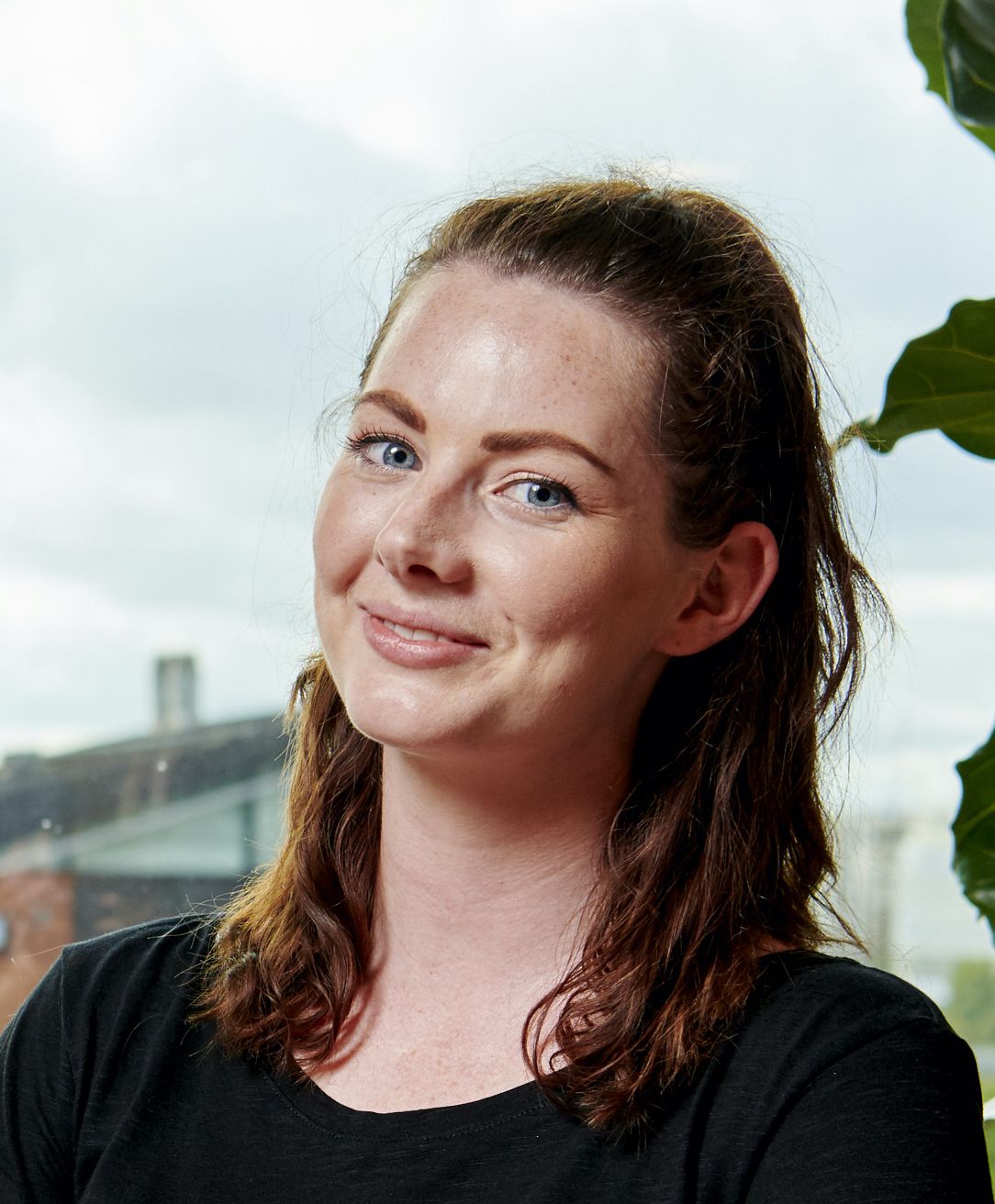 Christmas 2020 tested the mettle of all British retailers in an almost unimaginable way. It is impossible to overstate the impressive agility and fortitude of retail teams in their response.
One of the big stories from the brands we work with is just how firmly retail staff kept their customers at the heart of everything amid all the change and operational flux. Local staff served their customers and communities with pride, empathy and genuine care, taking the initiative locally to do so. As we know, in times of crisis, people rely more on others. And the people we saw working at the frontline of retail didn't let their people down.
What we were seeing was customer experience being quickly reinvented around the UK, not by CX strategists but through the sheer determination and professionalism of retail staff to do the right thing.
From supermarkets restructuring store layouts and upping their ecommerce game, to fashion brands introducing virtual consultations and AR fittings, so many businesses pulled out every stop to deliver what their customers needed.
This is a golden insight from the past few months in retail. At Critizr we call it Customer Obsession: a business culture where every member of staff makes the customer experience their number one priority; not just the people with a job that has 'customer' in the title.
In an industry where experience is everything, where digital is rising exponentially and traditional loyalty is declining, the pandemic has shown us that staying close to customers is the only way to thrive in what remains an uncertain future.
Andy Harding, UK managing director, Openpay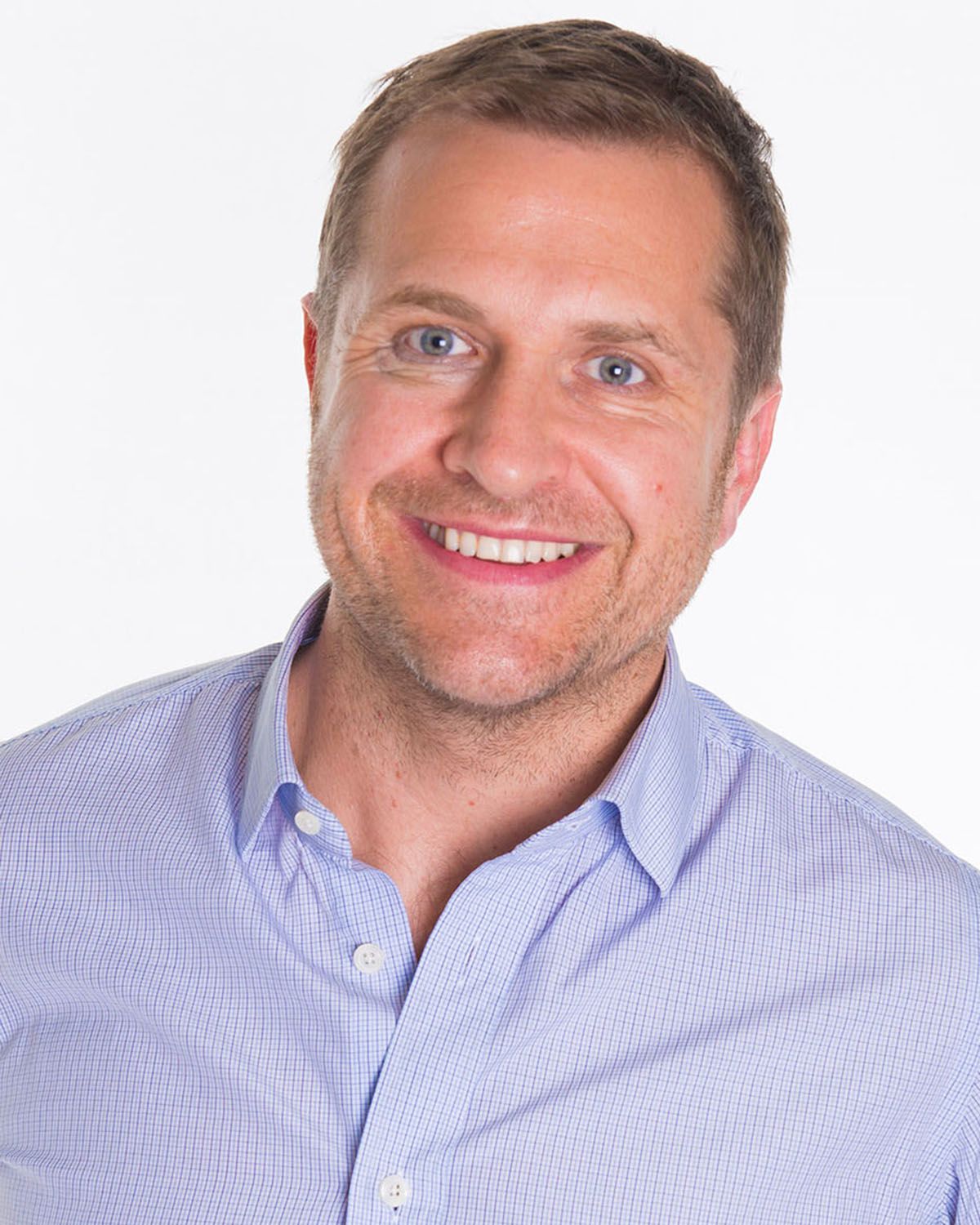 2020 was a year like no other, brutally wreaking havoc across the retail sector. With the unexpected interruption of a global pandemic, we saw the demise of high street stalwarts and shopping centre giants – as spending habits altered dramatically and life in lockdown left a lasting impact on every single retailer. It was anyone's guess as to how Christmas 2020 would unfold.
An unequivocal learning was the necessity of prioritising digital channels within a multichannel business. Even as online sales grew exponentially, too many retailers continued to put their energy and focus on footfall to their physical stores, which ultimately, proved disastrous for some.
It's under-appreciated just how successful so many retailers have been in growing and adapting to serve customers with so few issues
That said, the speed in which the ecommerce industry has adapted and innovated over the past year to serve consumer demands, most especially for Christmas and the entire golden quarter period, is unlikely to ever be replicated.
In such precarious times, I think it's under-appreciated just how successful so many retailers have been in growing and adapting to serve customers with so few issues.
With so many having to completely reinvent their business model, be it from addressing inventory limitations to embracing technology or focusing on choice, from payment method to delivery; these multichannel services were ultimately their saving grace and bolstered their online operations in the forced absence of physical retail.
Retailers will need to prove to consumers more than ever that they have the right products, the best technology and payment choice, making the consumer's shopping journey both effortless and personal. At Openpay, we've seen a huge rise in consumers taking advantage of our seamless integration solution and also an increase in return customers, which is hugely positive for ecommerce brands.
What is evident is that the retail industry can be creative in reshaping itself and will continue to prosper. Brands have worked hard to create business continuity plans to help them be more resilient in future – and that's something we can all be proud of.
Alison Lomax, lifestyle retail director, Google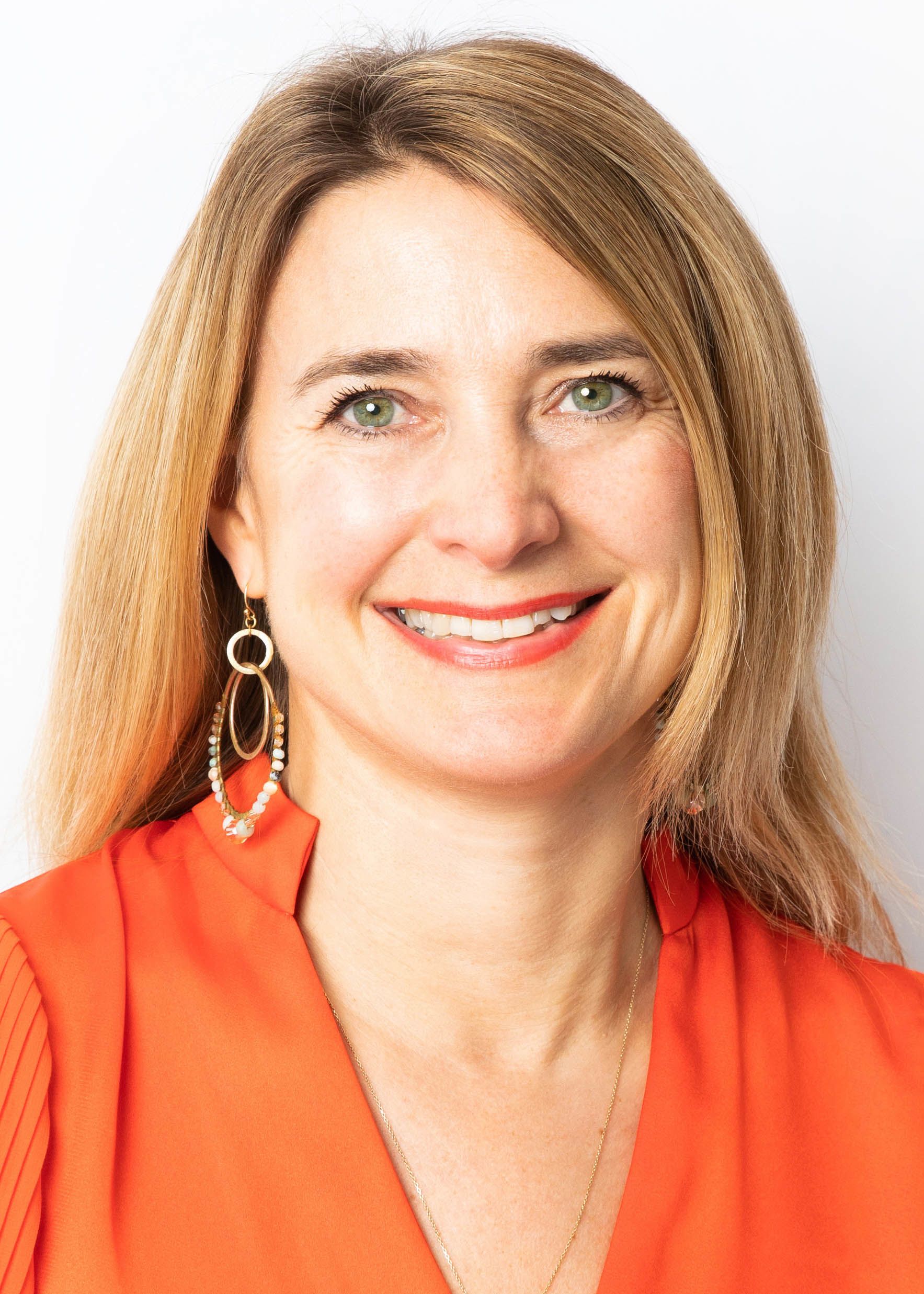 The 2020 Christmas trading period demonstrated the acceleration of multiple retail trends. Sudden new restrictions, lockdowns and public nervousness of visiting shops brought forward consumer behaviour shifts to online that would have happened years from now, to today.
Retailers that had previously invested in their digital future as well as those that were able to rapidly innovate, adapted best to this step change in ecommerce. Observations from this peak season can help us learn lessons for the year ahead:
Earlier and longer season
The peak period continues to be an earlier and longer season, clearly shown by the demand from Christmas trees over the past four years showing there is a sizable pick up in festive retail from mid October onwards. More unique to 2020 was the incredible demand for Christmas pyjamas, as many looked for some festive comfort. A natural end to a year in which loungewear has seen significant demand within fashion. In grocery many opted to purchase luxury items, with search interest for champagne the highest it has been in the past five years.
More online research
48% of non-food purchases made in December 2020 were made online, up from 32% in 2019. This increased reliance on ecommerce has led to even greater online research. The challenge for retailers is the increasing complexity when trying to capture these shoppers. In 2020, 84% of shoppers carried out online research to support their purchases, versus 76% in 2019. This shift was largely driven by shoppers over 45 years old, with 80% of those aged 45-54 doing online research, versus 68% in 2019. A similar trend was seen among those over 55 years old, with 81% doing online research in 2020, versus 62% in 2019.
Increased competition
With retailers offering more promotions to win over shoppers, it's no surprise that in the UK price (43%) was one of the top factors at the forefront of purchase decisions. However, availability (44%) was the most important factor of all. Convenience was third (36%), and speed fourth (33%). Balancing these four key factors will continue to be a challenge for all retailers over the next 24 months.
Lessons for 2021
Looking ahead to this year, we can hope that physical retail will eventually be able to trade with less disruption. While at the same time it's important to consider that the retail trends accelerated by the events of 2020 will not reverse, rather just re-balance themselves as restrictions are eased. Consumer expectations of the digital experiences they expect from retailers will keep growing. The digitalisation of retail has only just begun and will be a continued theme for 2021 and beyond.
Christmas 2020:
Learnings for the year ahead
Written by Gemma Goldfingle
Produced by Rachel Horner, Laura Reid and Stephen Eddie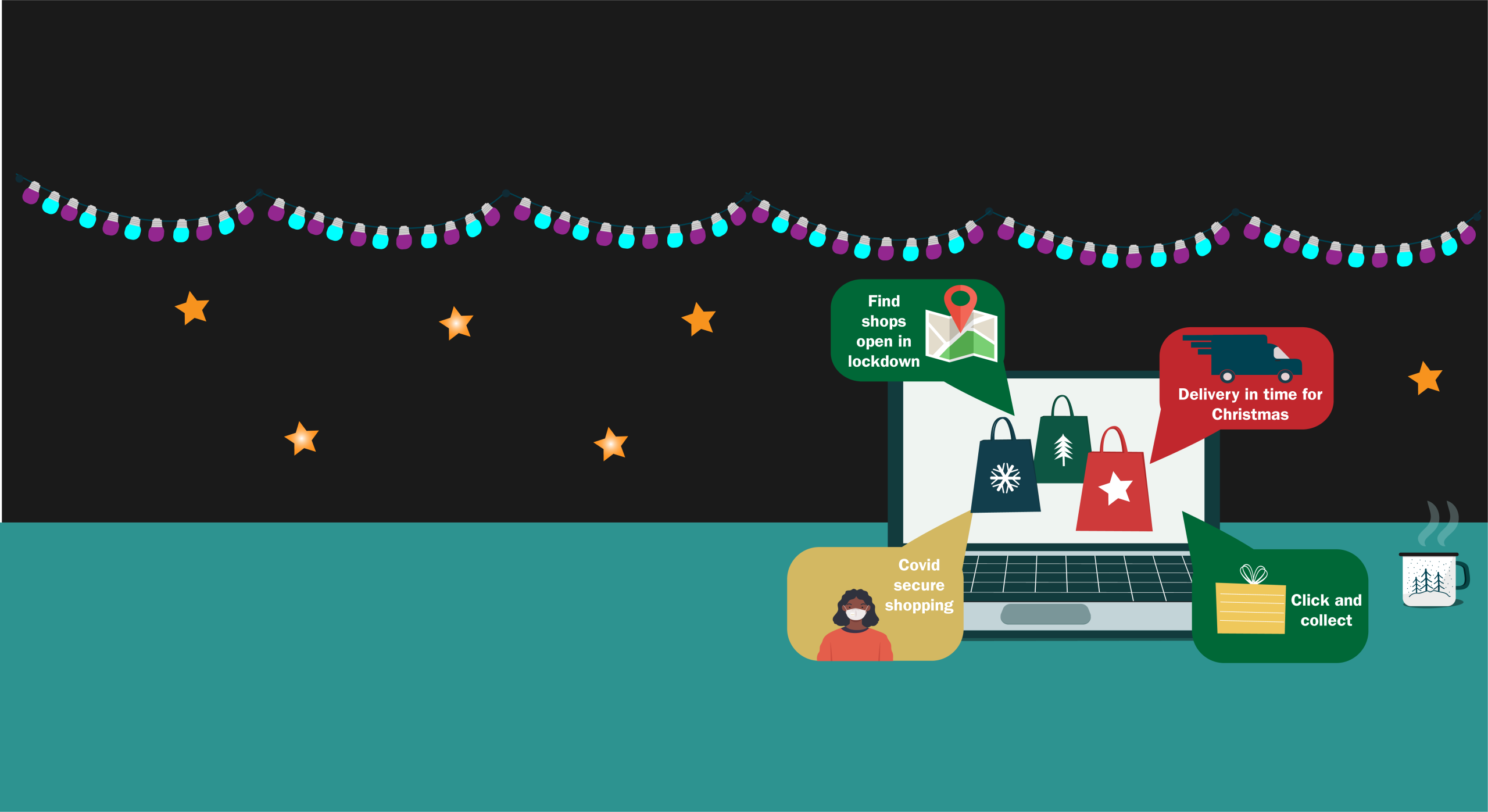 Christmas 2020:
Learnings for the year ahead
Written by Gemma Goldfingle
Produced by Rachel Horner, Laura Reid and Stephen Eddie