The ultimate guide to unlocking global growth: part two
Power your cross-border strategy for the new ecommerce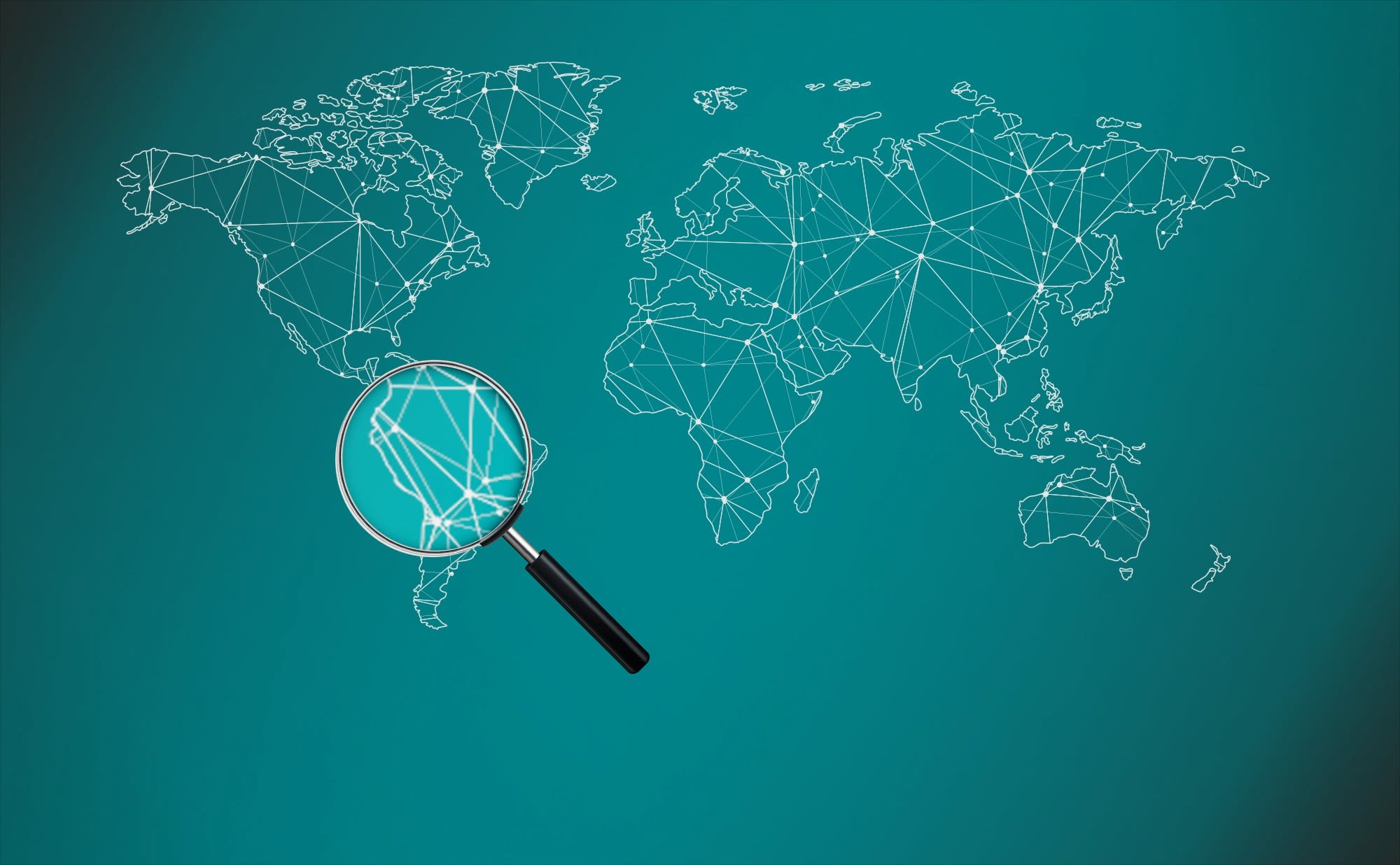 At a glance
In 2020 the global ecommerce landscape has dramatically transformed as a result of the coronavirus pandemic.
With non-essential retailers worldwide forced to shutter stores for months at a time, consumer demand for online shopping has accelerated. 
Online sales across the UK and Europe surged 129% week on week from March to April 2020 – the peak of the outbreak – according to research by digital commerce agency Astound Commerce. With the crisis easing, online shopping habits developed during the pandemic are unlikely to reverse.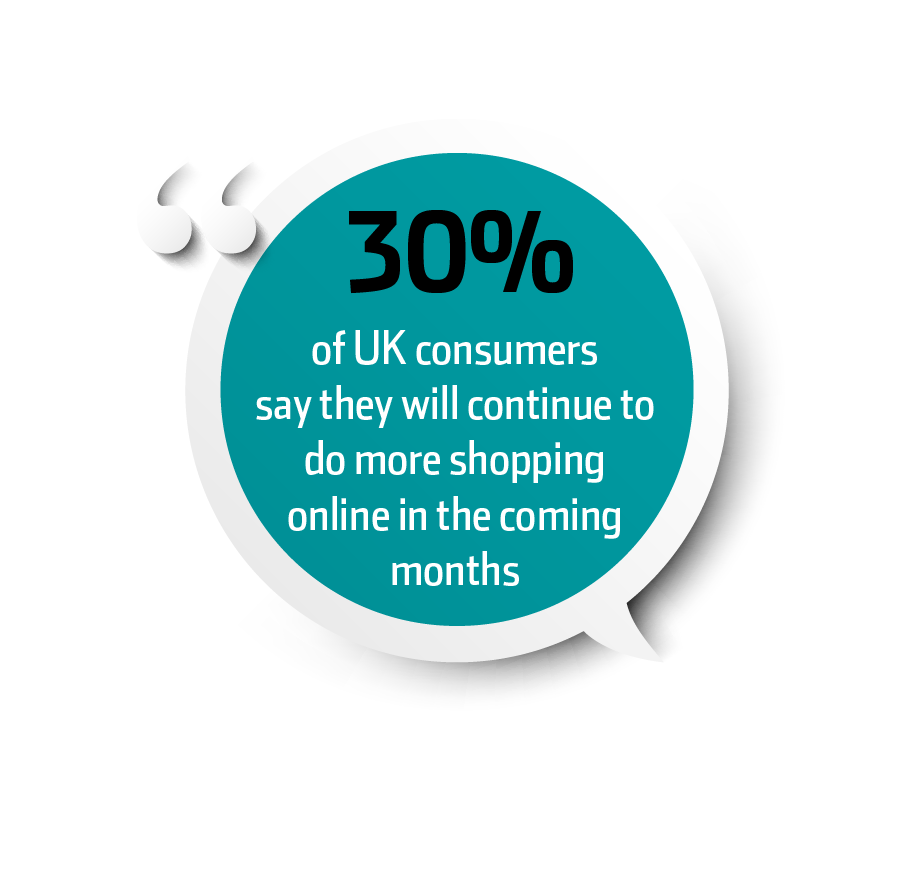 In fact, 30% of UK consumers say they intend to do more shopping online in the months up to November 2020 because they don't yet feel comfortable visiting high streets and shopping centres, digital consultancy JGOO reports. 
Retail Week research from June 2020 also reveals that only 37% of consumers expect to shop in the next 12 months as they did pre-pandemic. 
This finding was proven by the way consumers shopped when UK non-essential retailers reopened their doors to the public after lockdown. In the week beginning June 15, multichannel retailers saw a record 71% boost in online sales compared with 2019 as physical stores opened up. This marks the highest growth ever recorded by the IMRG Capgemini Online Retail Sales Index.
For retailers selling online internationally the events of the past few months have enabled them to leverage this shift in consumer demand, but what about their ecommerce development strategies for the coming months?
Less transactional, more immersive
Building, and maintaining, a strong global ecommerce presence requires clear focus and with the crucial Golden Quarter fast approaching retailers need to evolve their international ecommerce strategies to keep pace.
Retail analyst and founder of consultancy NBK Retail Natalie Berg comments: "This is a once-in-a-lifetime opportunity for retailers to take ecommerce to the next level. While the past decade has been defined by frictionless online experiences, the next decade will be all about making ecommerce experiences less transactional and more immersive."
In part one of The ultimate guide to unlocking global growth, produced in association with the Department for International Trade (DIT), we highlighted how retailers new to ecommerce could begin shaping their cross-border strategies. In part two, we look at the next stage of growth and profile five UK retailers investing in cross-border ecommerce to understand what their strategies look like and how businesses can follow their lead.
We also explore crucial factors for pursuing a successful cross-border ecommerce strategy at this time, such as website optimisation, localisation and partnerships, alongside exporting risks to consider.
---
This report will uncover:
The scale of the UK export opportunity in the new ecommerce landscape
How retailers from Hotel Chocolat to The Hut Group have approached cross-border ecommerce and what their strategies look like
Insights from retail start-up Mo Bro's on how emerging brands can fuel cross-border ecommerce
Key considerations and risks for retailers to craft their international road map
---
Chapter 1
Cross-border ecommerce: the future of online retail

Retailers have never had easier access to international consumers – as demonstrated by the rise in British exports.
In a record-breaking year, UK companies exported £689bn worth of goods and services in 2019 via ecommerce and stores, up 5% on the previous year, according to data from the Office for National Statistics. Within that, exports to non-EU countries increased by 14%.
This rise in exports is only expected to continue. Market research company eMarketer forecasts global ecommerce sales will grow to $5.2tn by 2023, up from an anticipated $3.9tn in 2020.
PwC leader of industry for consumer markets Lisa Hooker predicts a sustained shift to ecommerce: "In the medium term, all consumer markets will have been disrupted by online challenges. In response, traditional retailers are now investing in their own multichannel capabilities and/or leveraging online marketplaces such as Amazon, Zalando, Next Label and Asos marketplace.
"In the longer term, there is likely to be some convergence. For example, online players are exploring selective footprints and offline players are exploring different online models."
Hooker continues: "Direct-to-consumer and marketplace [models] in particular have the benefit of scalability and exportability across multiple territories. This is particularly important at a time when growth in any one developed country will be limited by the current economic climate."
Ecommerce resilience
British bricks-and-mortar brands once watched ecommerce's experimental infancy play out from a safe distance, seemingly unshakable in their commitment to tried-and-tested traditional retail.
However, the tide has changed and long-standing retailers are now scrambling to keep up with the digital wunderkinds that so suddenly usurped them.
For instance, in Loqate's 2019 International Retail Index, which ranked the top 30 retailers for global trade, marketplace titan Amazon sat confidently in first place, while pureplay retailers Asos and Boohoo and ecommerce platform Zalando were in the top 10.
Digital transformation is no longer optional. Covid will finish what Amazon started
Fast forward to 2020 and the pandemic has upended the retail sector further, with Berg asserting that "digital transformation is no longer optional. Covid will finish what Amazon started."
Reflecting on these recent events, Hooker says that "brands and retailers with reach in multiple territories and across multiple touchpoints have proved more resilient through the Covid-19 crisis, particularly given the divergence across countries in terms of the speed and ultimate robustness of recovery".
Yet, while market entry can be as simple as setting up an eBay or Amazon account, developing a comprehensive international ecommerce strategy is non-negotiable for lasting success overseas.
There are numerous routes to market when expanding an overseas ecommerce offering, from standalone websites selling directly to consumers, to partnerships with established brands in new markets. Retailers must use data, market research and testing to hit on the optimal combination.
Those retailers with true mastery of international ecommerce collect masses of data for each new territory and are then able to localise the customer journey, from targeted content marketing and social media, to local payment options and speedy, convenient fulfilment.
In the following chapters, we analyse the strategies of British retailers investing in overseas ecommerce markets and explore how others can follow in their footsteps.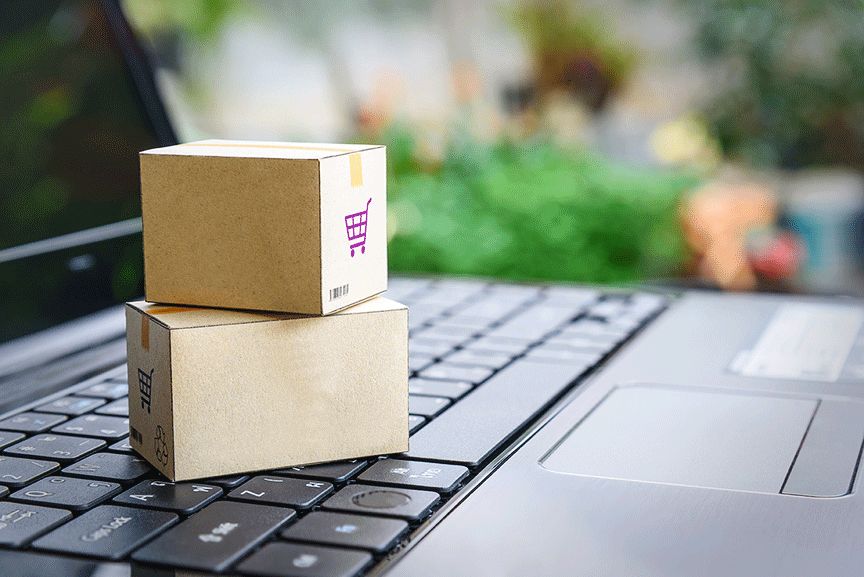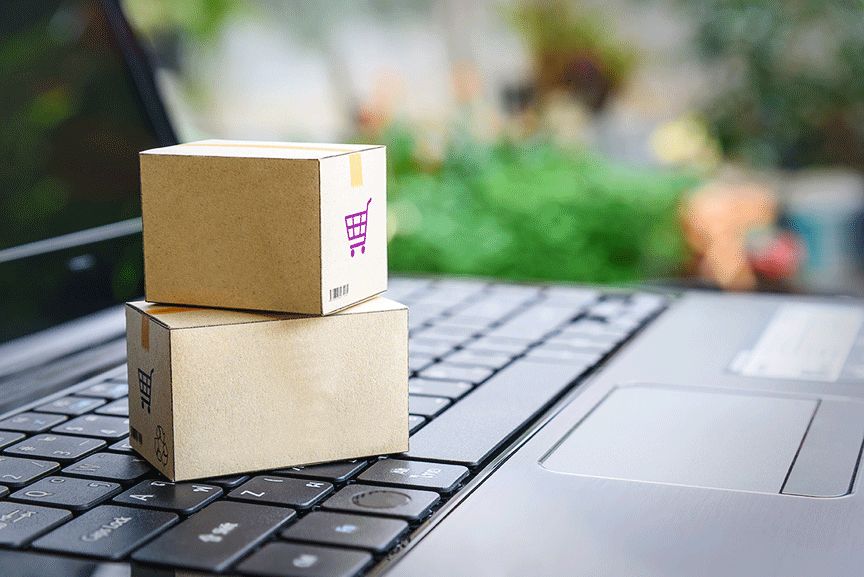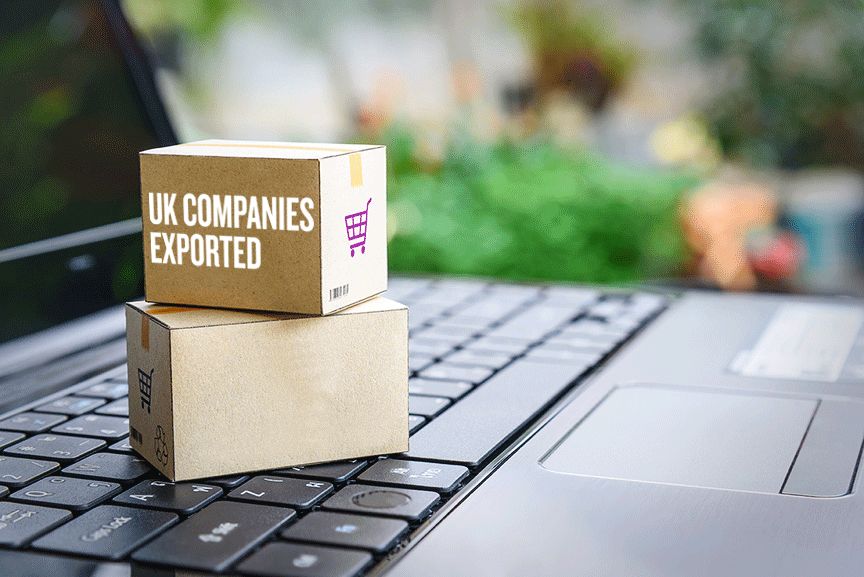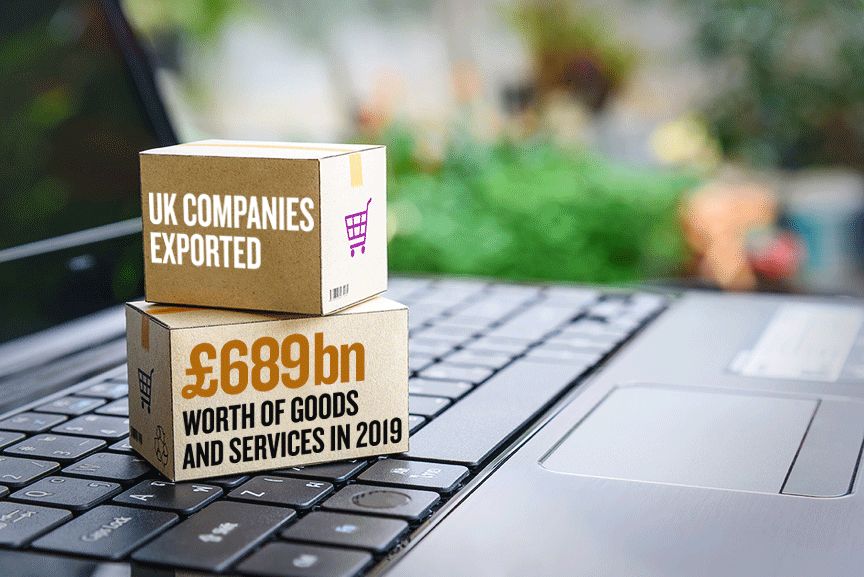 Chapter 2
Retailers fine-tuning cross-border ecommerce

From food to fashion, UK retailers across pureplay and bricks and clicks are entering new markets and building rapidly evolving international businesses as a result.
So what tactics are these retailers employing to hone their cross-border ecommerce strategies?
Incorporating Retail Week Prospect analysis of each retailer's international and ecommerce strategies, below we explore how five retailers have invested in and strengthened their cross-border online presence.
Hotel Chocolat
Group sales: £132.5m (2018/19)
Online sales: £25m (2018/19)
International sales: £20.3m (2018/19)
Expanding in the US and Japan with the recent support of £22m funding
Move to web platform simplifies launch of dedicated international sites
"Biggest challenge is identifying which countries are not suitable, rather than which ones could be"
Launched in 1993 as a pureplay business selling chocolate online, Hotel Chocolat has evolved to become a fast-growing omnichannel retailer with 130 outlets in the UK and internationally.
Today, ecommerce represents almost 20% of its sales (£25m in 2018/19) and investment in driving online growth is being ramped up at home and abroad.
However, given its luxury status, the chocolatier has been cautious not to saturate its core UK market, and international expansion is focused primarily on the US and Japan – territories where it also has stores.
In March 2020, Hotel Chocolat raised £22m through a share placing to fuel its online and international growth once the pandemic had dissipated. The chocolatier said the cash would be ploughed into its medium-term growth strategy, including "prudent" expansion in the US and Asia.
Launching country-specific websites for these major economies has been key to its ecommerce strategy.
In 2017 Hotel Chocolat replatformed its website to provide increased mobile and tablet compatibility. This has made it easier – and less costly – for it to launch dedicated international sites. Using the platform, the US site was able to undergo a full update in late 2019 to coincide with the retailer's renewed push into the market.
Discussing the opportunities presented by the web platform at the time, chief executive Angus Thirlwell said it meant the retailer's "biggest challenge was identifying which countries are not suitable, rather than which ones could be".
In February 2020, Thirlwell shared an update that "while our new markets in the US and Japan are still in the early stages of development, consumer response to the brand is encouraging and sales are growing".
The Hut Group
Group/online sales: £1.14bn (2019)
International sales: £740m (2019)
Investment into third party-platform to power ecommerce websites
Focus on data to deliver the best online customer journey
Using social media influencers to drive traffic to its websites
Established in 2004, The Hut Group (THG) is a pureplay retailer that sells own-brand and third-party products across health and beauty, fashion, accessories and sport through 200 websites.
It operates in around 60 languages, 50 currencies, delivers to about 200 countries and has a global customer base of more than 23 million.
International growth is a key area, with overseas sales accounting for 66% of total revenue in 2019.
In driving its ecommerce strategy, the retailer has spoken about how it develops bespoke "groundbreaking, game-changing technology solutions" to power its own operations, rather than buying off-the-shelf software.
These solutions include its third-party ecommerce platform Ingenuity – into which it has invested £600m over the past three years. As well as powering its own websites, external clients are able to use it to power their own. Brand websites can be localised quickly through the Ingenuity platform, allowing it to continuously add new languages and currencies. Recent enhancements have included the development of a multilingual search engine across all of its sites.
While a solution of this scope will be beyond many retailers, what is notable about THG's ecommerce strategy is its focus on data to create the best online user experience.
It has created a 'customer science' function to deliver deeper insights from its billions of customer data points. This includes using analytics to segment its customers and personalise the online customer journey through elements such as geolocation.
The retailer is also leveraging social media to drive traffic to its website. In June 2020 THG revealed it had expanded its influencer reach, bringing more than 5,000 influencers to its own and partner brands.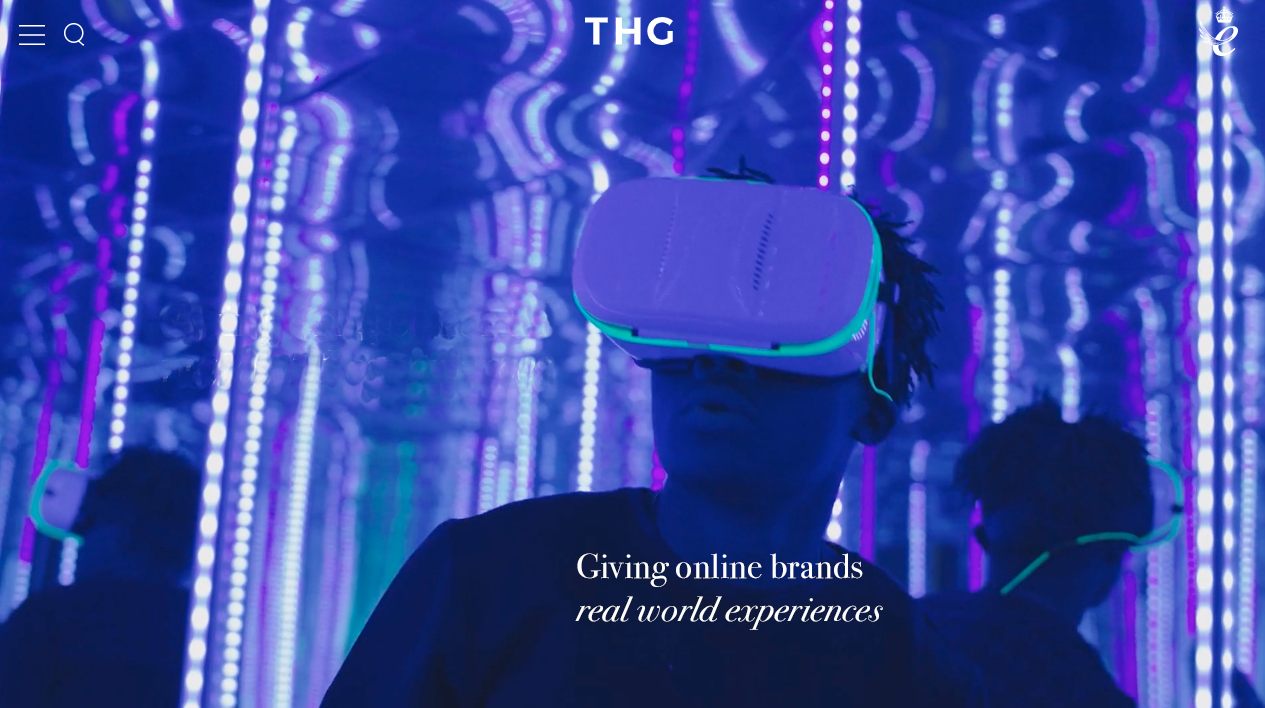 Boden
Group sales: £382.6m (2018)
Online sales: £360m (2018)
International sales: £155.9m (2018)
Collaborates with third parties and international marketplaces
Focus is on US 'prize'
Using cross-border ecommerce to gauge demand before launching stores
Founded as a mail-order business in 1991, Boden has successfully evolved into a multichannel retail brand.
Today, overseas sales are a significant growth driver – accounting for more than 40% of its group sales for the year to December 2018 – and the upmarket fashion retailer remains focused on generating a larger share of sales outside of the UK.
The US is a particular draw, and to support expansion there, and target other burgeoning international markets, Boden's ecommerce strategy involves partnerships with third-party websites and marketplaces. It sells with Nordstrom in the US, La Redoute in France, Zalando in Germany and Alibaba's Tmall in China.
Country-specific websites also form part of Boden's ecommerce strategy and in 2018 a new internet infrastructure was developed to support this, with the first iteration of the new web platform piloted in Australia in December 2018.
The platform gives a more personalised experience for customers (at the market level initially) and incorporates better tools to sell goods via the website. It was being rolled out to all markets, including the US, France and Germany as well as the UK, from the beginning of 2019.
Taking a data-led approach, Boden is using the results of its ecommerce activity to shape its store strategy by installing shops in its best-performing markets. This demonstrates how retailers can test the waters with cross-border ecommerce before betting big on physical stores.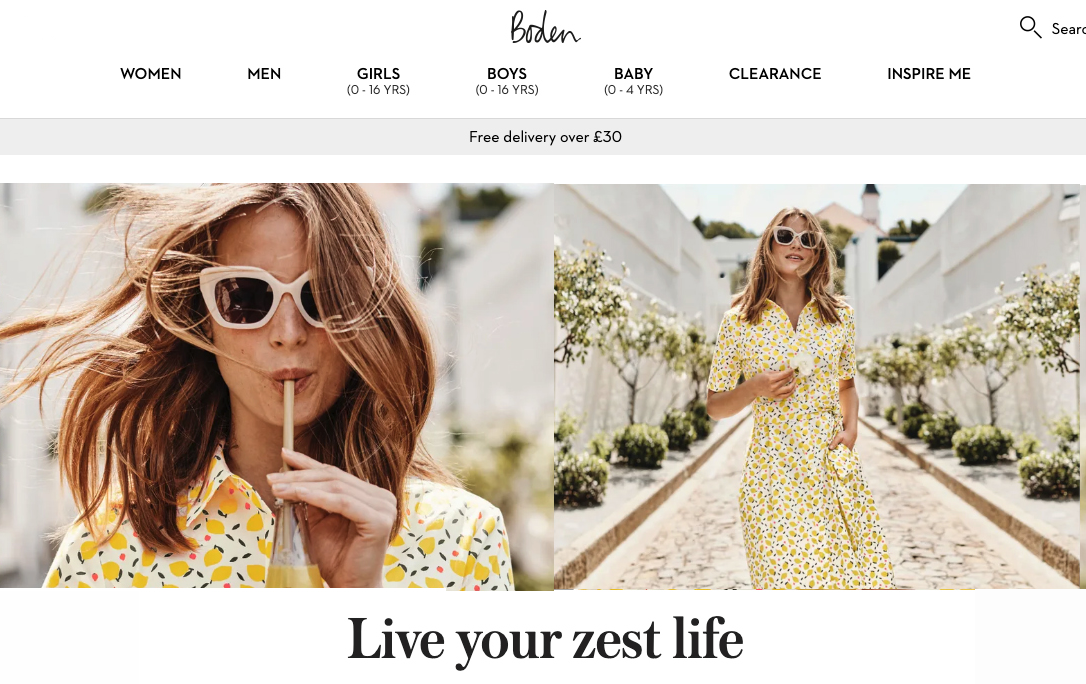 Childrensalon
Group/online sales: £95.6m (2018)
International sales: £63m (2018, estimated figure)
Small is agile – exports to 160 countries
Investing in local payment options and 24/7 customer services team
Website key focus to attract international customers
Originally founded as a family-run shop in Tunbridge Wells in 1952, ecommerce now accounts for 99% of Childrensalon's turnover.
The brand exports to more than 160 countries and intends to scale up for further growth, particularly in Middle Eastern, Asian and European markets, where it says "designer childrenswear is increasingly in demand".
Sales climbed 21.2% to £95.6m in 2018, while its 2018 pre-tax profit of £18.7m makes it one of the most profitable retailers in the UK, with an elevated margin of 19.5%.
To support its cross-border ecommerce strategy, Childrensalon has focused on the localisation of its website – currently available in seven languages – and improving its checkout process with more localised payment options so consumers can pay with a wide range of currencies.
Its site is run on a highly customised version of Magento Enterprise and, while a new custom-built website is due to be launched later this year, the retailer has been focused on making improvements to its existing site to boost customer engagement. These include adding advanced shopping filters, and upgrading site navigation and mobile responsiveness.
Customer service is a key part of its cross-border ecommerce strategy, with its team currently able to speak to customers in 25 languages. It also has plans to make its live web chat available 24/7 to cover all time zones.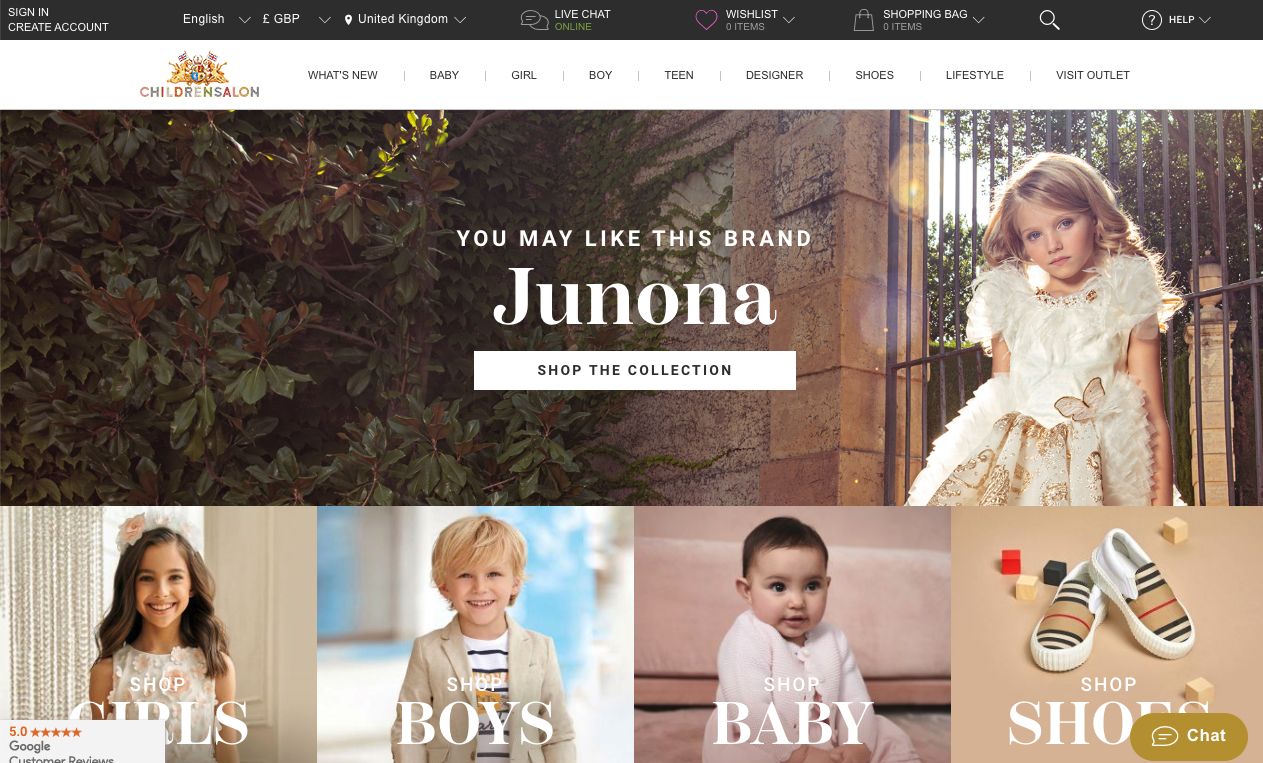 JD Sports
Group sales: £6.1bn (2019/20)
Online sales: £1bn (2019/20)

International sales: £3.5bn (2019/20)
Online sales continue to gain traction as it benefits from strengthening of local-language sites
Focused on acquisitions to bolster global reach
Strategy is to become a "cutting-edge international multichannel retailer"
The largest global player in our round-up, JD Sports operates internationally through company-owned stores and websites.
Expansion remains a clear strategic focus for the business, and JD is working hard to refine its position overseas and strengthen ties with global sportswear brands. Acquisitions, growth of its country-specific websites and store openings resulted in 55% of revenues coming from the international business in 2018/19, overtaking the UK business for the first time.
In recent years JD Sports has rolled out local-language multichannel offers in Ireland, the Netherlands, France, Spain, Germany, Denmark, Belgium, Italy and Sweden, covering a localised website, mobile site, apps, in-store devices, and delivery to customers' homes and to stores.
The retailer has also made a series of acquisitions to cement its global growth, including the purchase of etailer Activinstinct – which runs websites serving France, Germany, Spain and Italy – and leading Spanish sports retailer Sprinter.
Outside of Europe, it has sought expansion in the US with the completion of a deal in 2018 to acquire US clothing, footwear and accessories business Finish Line.
Executive chairman Peter Cowgill commented in early 2019: "We firmly believe that the elevated and dynamic multi-brand multichannel proposition of the core JD fascia, which enjoys the ongoing support of the key international brands, has the necessary agility to continue to exceed consumer expectations and prosper in an increasing number of international markets."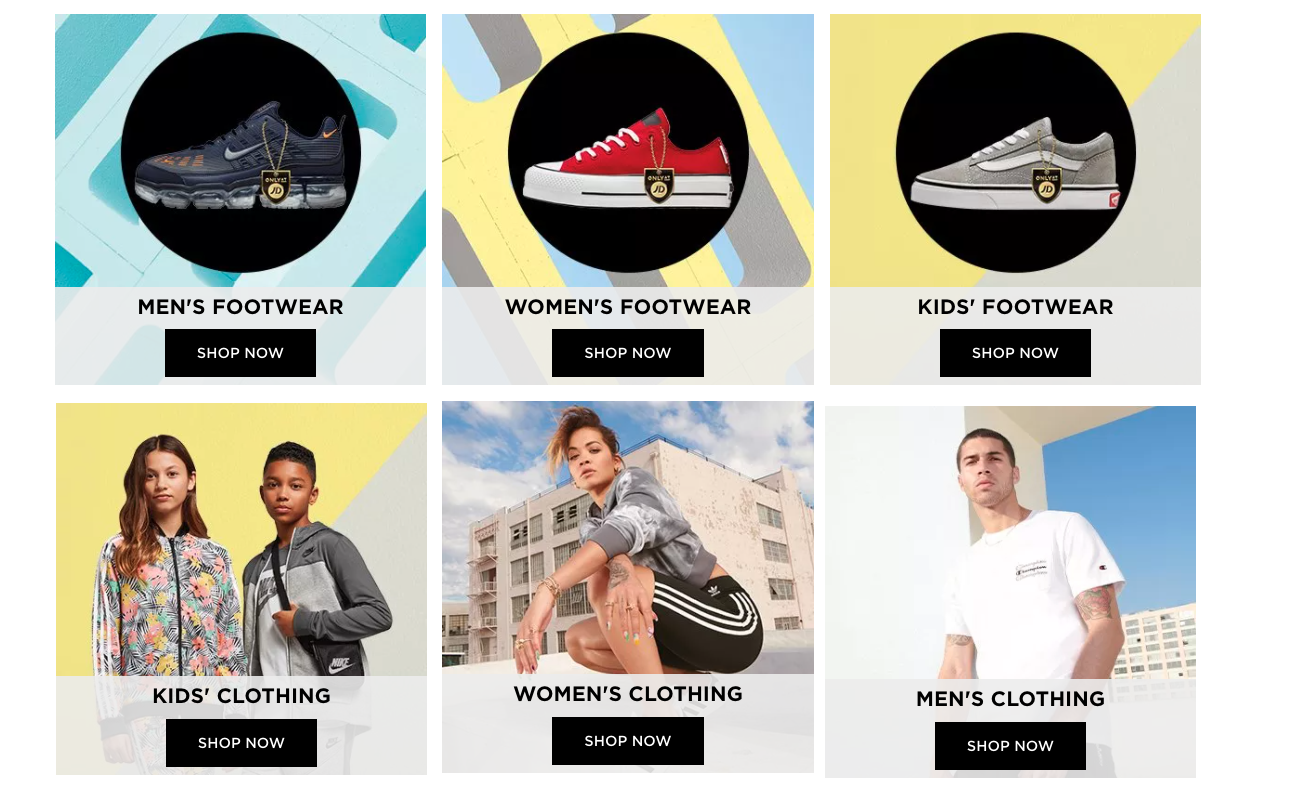 Chapter 3
Mo Bro's on building a £1m+ cross-border business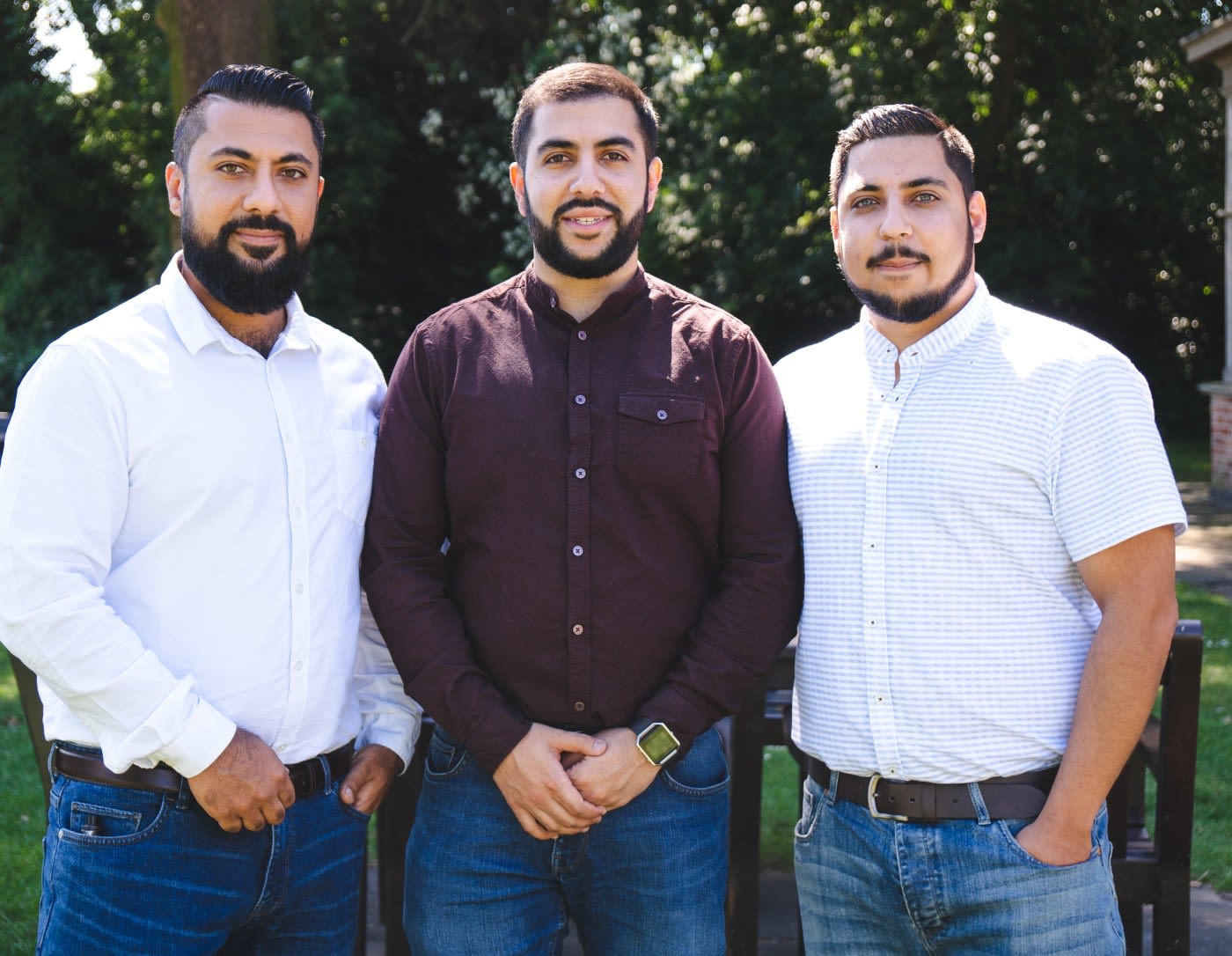 We've seen how five well-known UK retailers are powering their cross-border ecommerce strategies, but what does it take to build and sustain an international ecommerce strategy when you're an emerging brand?
Meet Mo Bro's. Launched in 2014 by the Dattani brothers, Kunal, Savan and Keval, the beard care and grooming products retailer's ecommerce story has snowballed from a simple concept of solving the issues they encounter while growing facial hair for the 'Movember' charity fundraiser. They couldn't find the help or products they needed online so they decided to create their own range.
By 2017, Mo Bro's had secured an offer for investment of £150,000 from a Dragons' Den pitch and reported revenue of £1.35m. Another two years on and the business had unlocked global growth, trading in 78 countries with stock listings on online marketplaces, including Amazon, and through international airlines, including Oman Air and KLM.
And 2020, despite turbulent economic conditions, has in fact been a bigger year. While many retailers' sales have been hit hard by the coronavirus pandemic, the shift in consumer demand to personal grooming at home and a rise in "lockdown beards" has played to Mo Bro's' advantage. Speaking to Retail Week in July 2020, chief executive Keval Dattani said the business had achieved a 500% increase in online sales since the start of UK lockdown in March and reported a "massive uplift globally".
"The increase in web traffic we've had from outside the UK has gone up 20% since lockdown," he said. "We sell to 78 countries and the suppliers we sell to have been placing more orders and we've had masses of wholesale orders coming in. Where we lost out on offline retail through airline sales and distribution on the UK high street, we've recovered these in online sales.
"The conversion rate is also higher as people are not as distracted and are spending more time online, so it's a very good time for brands to focus on quality content and to share their message."
The retailer's average basket size is up from 2.2 units to 3 – achieving its company goal – and basket value has increased by roughly 33%.
"I think it's due to the psychology of shopping because on the normal high street people could shop as and when they want and pop out to get items. As a result of the pandemic, consumers are shopping more for convenience – key for businesses now is to have the products there when people need them", Dattani adds.
So how exactly did Mo Bro's get its cross-border ecommerce strategy to where it is today and how is the business adapting to the new ecommerce?
Dattani credits Mo Bro's' cross-border growth to the following factors:
---
Keeping overheads low

Collaborating with suppliers

Partnering with DIT for export expertise

Making data-driven decisions

Taking a trial-and-error approach
---
We will explore each of those factors in a little more detail below.
1. Keeping overheads low
According to Dattani, the logistics and infrastructure for cross-border ecommerce is far more accessible than many believe, and overheads don't need to become high.
Mo Bro's went global after realising their online shop, at the time just for UK customers, could tap into millions of potential customers globally by simply opening their checkouts to different markets.
After receiving "loads of orders" from Europe, they began to develop their international ecommerce strategy.
This strategy now incorporates direct sales through the Mo Bro's website and sales through several third-party platforms. While the business "is strongest direct", Dattani says sales have been solid on marketplaces, especially during the coronavirus crisis.
"What we've found in the past few months across every marketplace we use, including Amazon and eBay, is a sales uplift. Fruugo is another international marketplace (launched more recently) where we've seen a real surge in demand; it's purely down to Covid-19 that we have had this rise.
"It has accelerated the digital revolution and there has never been a more important time to make the shift to ecommerce", Dattani concludes.
2. Collaborating with suppliers
For Mo Bro's, the pandemic has highlighted how paramount supplier relationships are as sourcing during Covid-19 has raised lots of new challenges for the business.
"Some of our manufacturers stopped trading due to the coronavirus and when they resumed trading they had a backlog of work which meant some of our orders were put on hold. Our grooming scissors sold out in the first four weeks [of lockdown] and we've not been able to source the same quality from other manufacturers," comments Dattani.
"We've also had to substitute items purely because of issues in the supply chain. For example, we've been ordering our core bottles for beard oil from the same supplier for the past six or seven years consistently but because of the demand for hand sanitiser, we've had to wait and negotiate with them."
While the brand has faced challenges across the supply chain, the pandemic has opened doors to new cross-border supplier partnerships.
"The US has always been a market that we've been looking to expand into and demand we've seen from there during the pandemic has highlighted that, as soon as we're ready, we can start distributing locally. We're now speaking to a distributor in Las Vegas so we can be on the ground there as this will help us overcome the issue of the time it takes to deliver to the States."
3. Partnering with DIT for export expertise
Mo Bro's has been working closely with DIT, a government department that assists companies with building their export strategies. The support offered includes helping retailers develop their cross-border ecommerce strategies, free expert advice through its network of ecommerce advisers and providing access to a unique marketplace finder tool.
The founders approached their local international trade adviser to access DIT. "From day one we've had the support of getting the insights we need to be able to grow our business," Dattani says. DIT afforded the business access to "a whole network of individuals with varying skillsets".
Dattani also says that support during the pandemic has been key: "We've been getting help with developing our ongoing commitment to grow British exports and to revise our strategy. We've been kept up to date with the latest information on new trade agreements, funding and international development opportunities."
4. Making data-driven decisions
Using data provided by DIT, Mo Bro's has been able to gain an understanding of overseas consumers and research different markets before deciding to roll out in the US, India, Germany and France.
Dattani says: "It's all well and good going with your gut feeling [to launch in a new market], but when you're able to get data and information from your local trade adviser that backs up your gut feeling, it just makes sense."
5. Taking a test-and-learn approach
Building a sustainable cross-border ecommerce strategy has not always been plain sailing for Mo Bro's.
For example, the brand had a problem with  an international courier service where parcels were frequently disappearing after arriving in Italy. Dattani explains: "Our average transaction is around £20, so people don't want to spend £10 on a premium courier service. We have to use an economy service, which sometimes takes 10 to 12 days and doesn't always meet customer expectations.
"It's about having the knowledge to use the right service, so you can continue to do good business, and good trade, and not miss out on those opportunities."
The process of expanding internationally has also taught Mo Bro's to walk before it runs. "We did too many territories too quickly," Dattani says. "Now we're cutting down: we're doing fewer territories, but we're doing them well and then moving on. Because we're learning."
This learning opportunity also extends to the pandemic; the team has used this time to rethink Mo Bro's' cross-border ecommerce strategy.
"We've seen this crisis as the time to reinvent; to look at new strategies, new routes to market and to implement new processes.
"The extra revenue we've generated during lockdown has enabled us to re-invest so we're going to be branching into more hair and skincare products so we can pivot into men's grooming as a whole. We've been really fortunate and we've considered the [crisis] a blessing in disguise."
Golden Quarter activity isn't far from Dattani's mind either and, with the crisis easing, the emphasis is on launching new products ready for peak season.
"Black Friday is the start of our Q4 and this year we want to introduce all of our limited edition beard fragrances that we don't normally sell on our website – including pancake and maple syrup scents – and we're hoping to get shower gels and hair shampoos launched for that quarter, too."
When it comes to the new ecommerce concept, Dattani believes the pandemic has sparked increased engagement for direct-to-consumer businesses and this is an opportunity retailers can leverage.
"Adapting post Covid-19, we think there's never been a better time to sell online and you've also got the shift to customer convenience being the priority. We've been very transactional as a business in the past but we want to grow our customer lifetime value and we're going to launch an online subscription box to build out that relationship with the customer."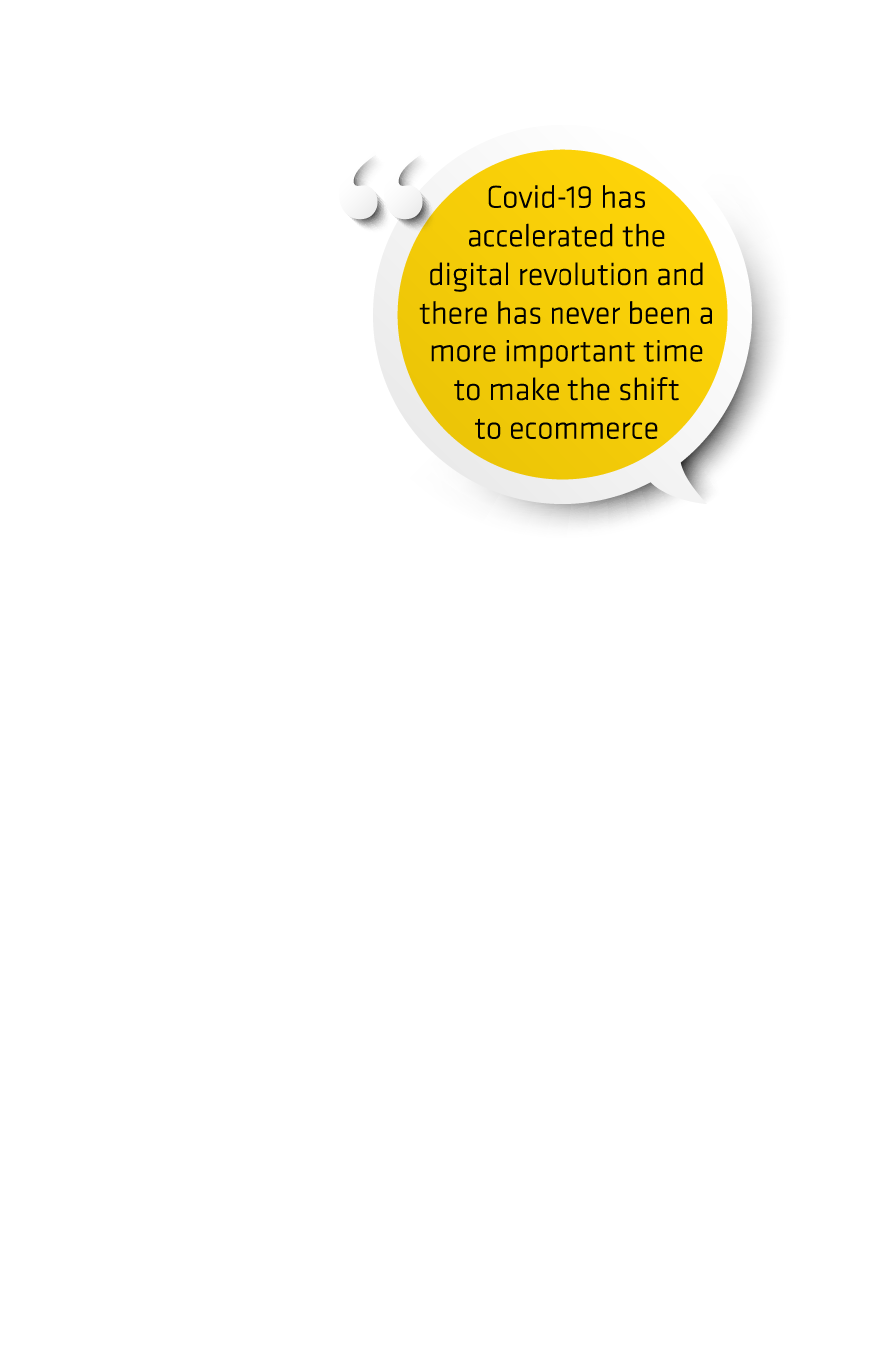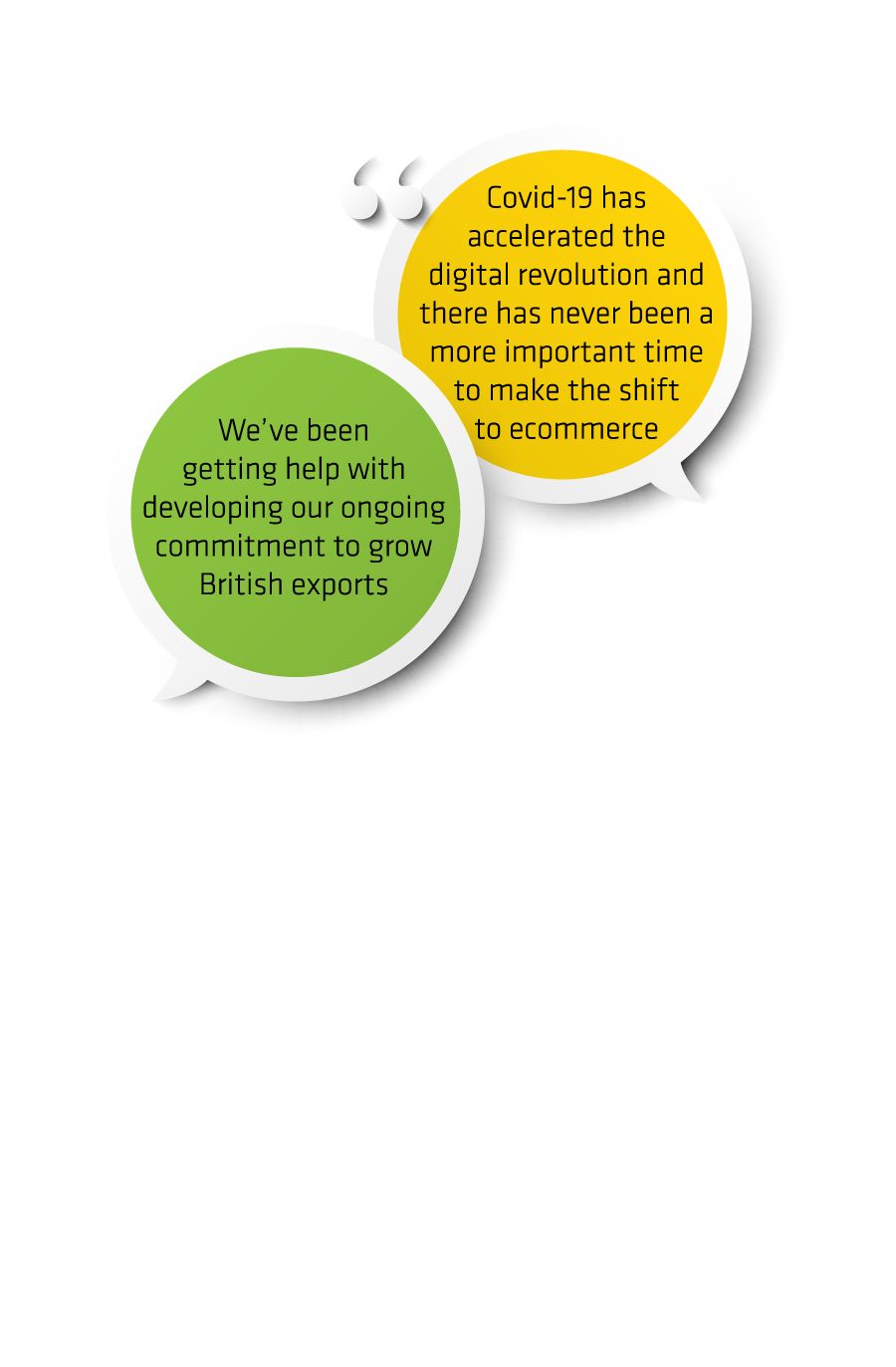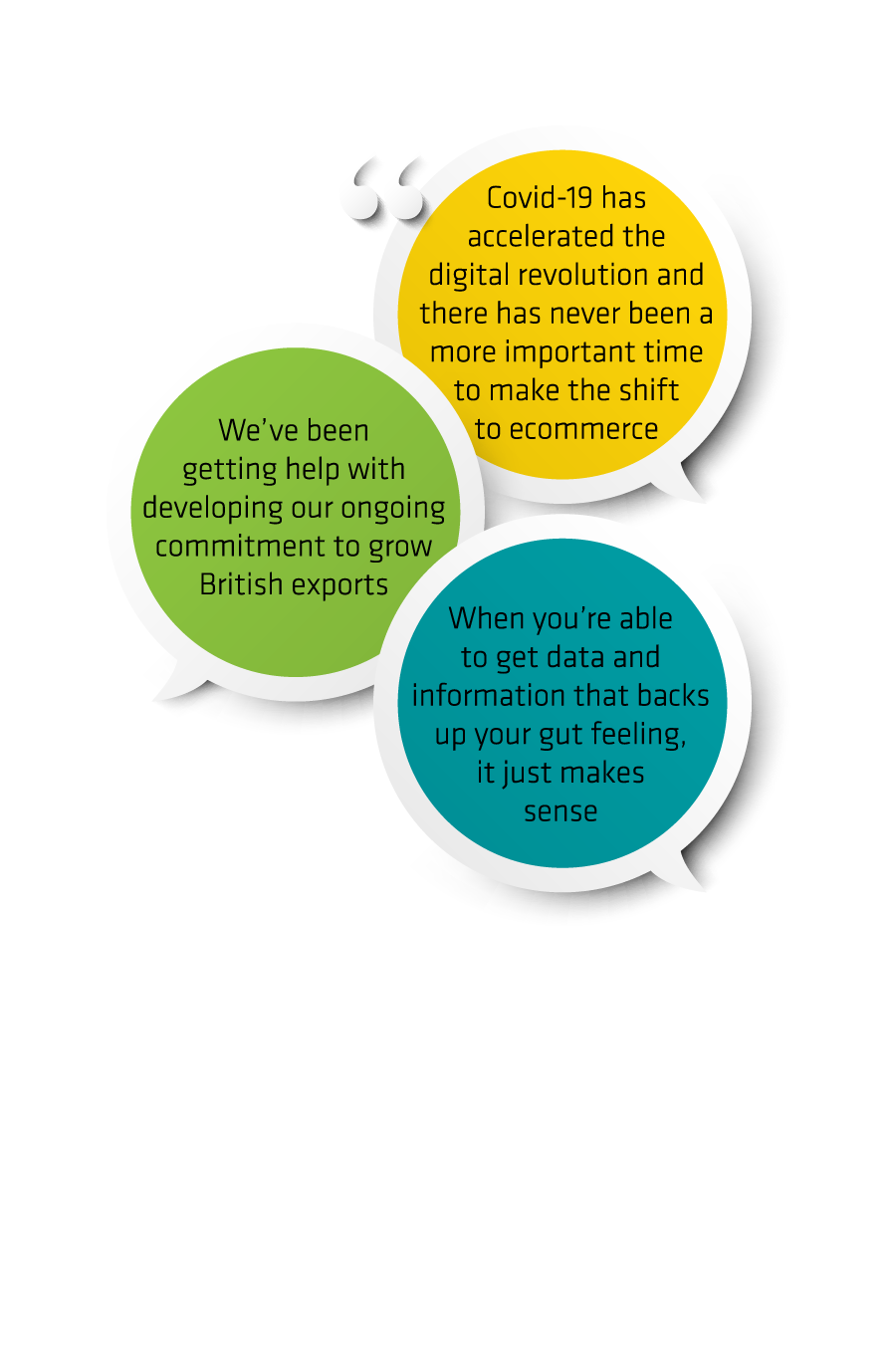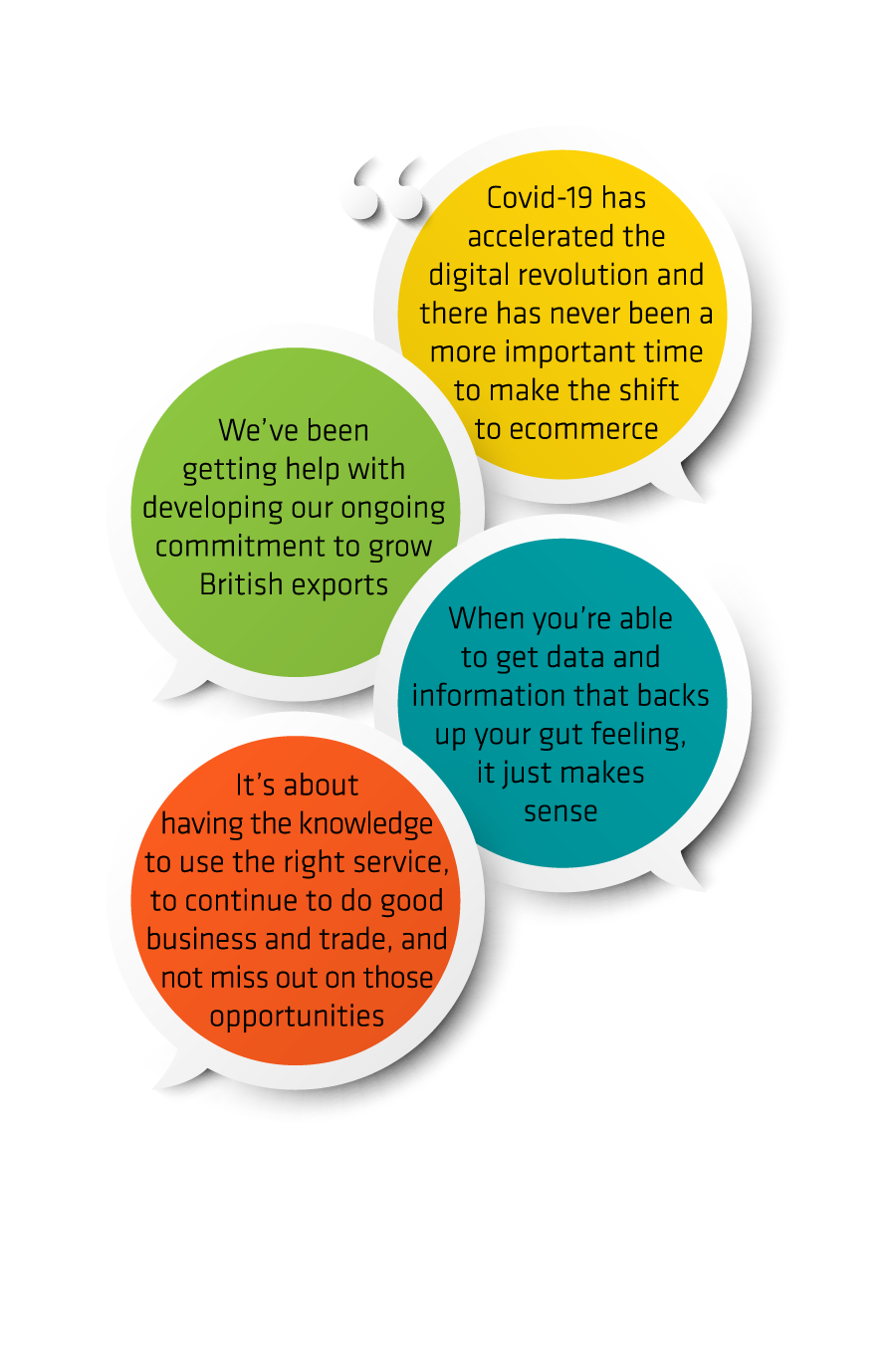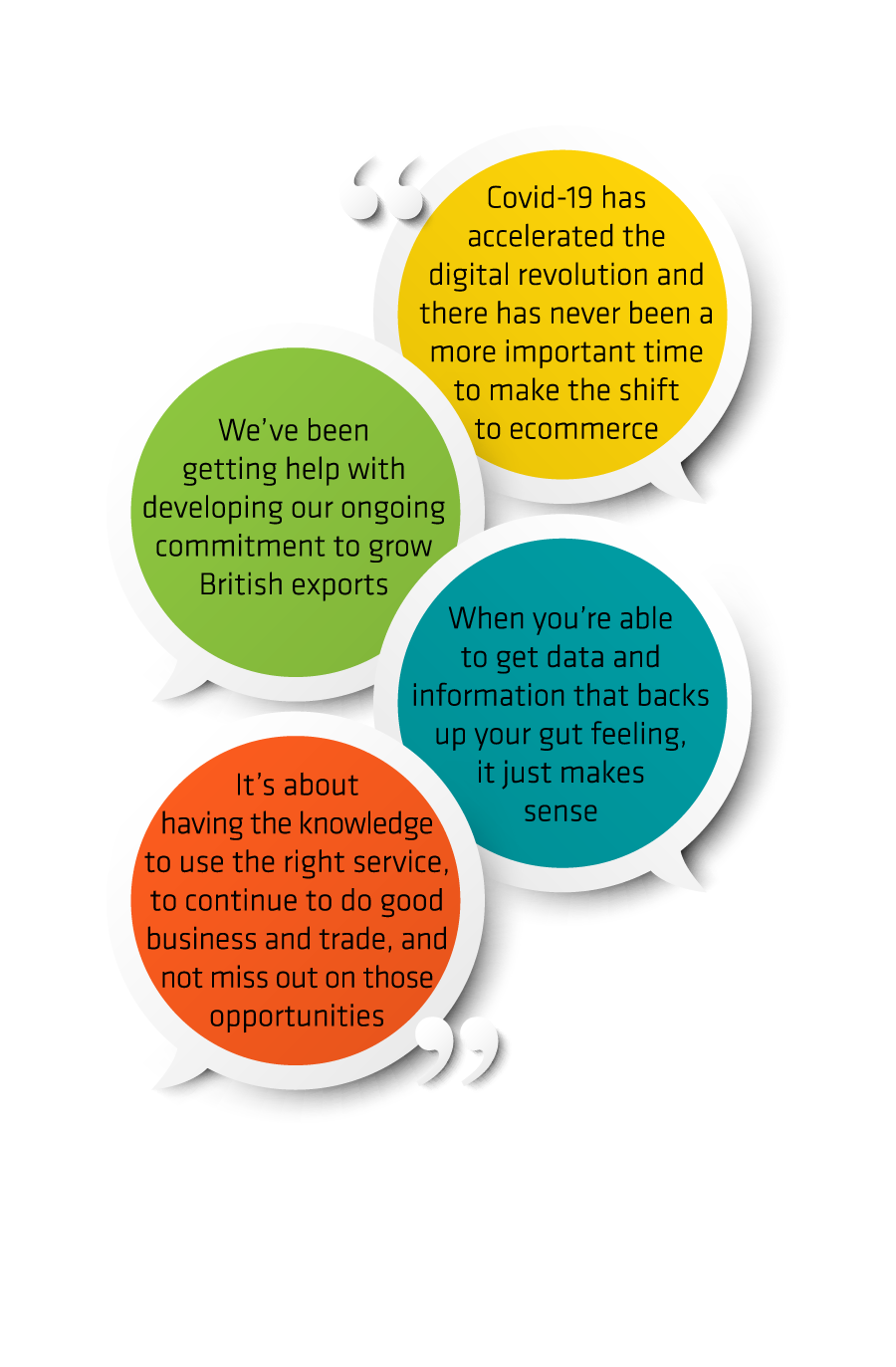 Chapter 4
Crafting an international retail road map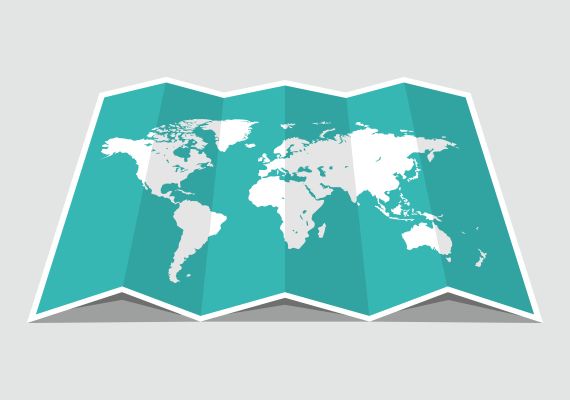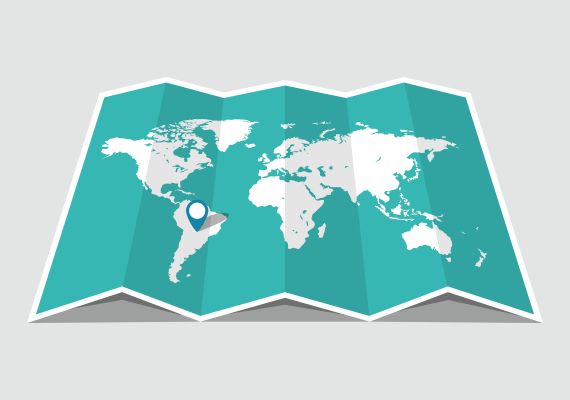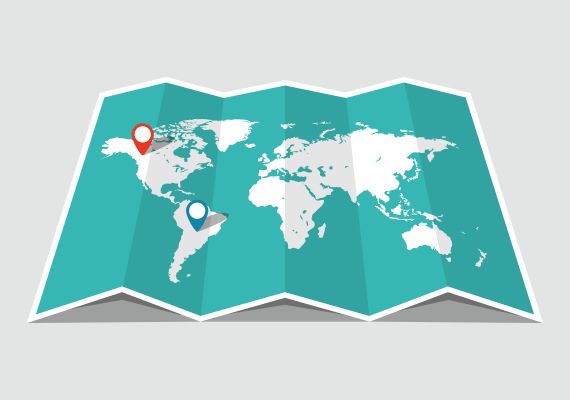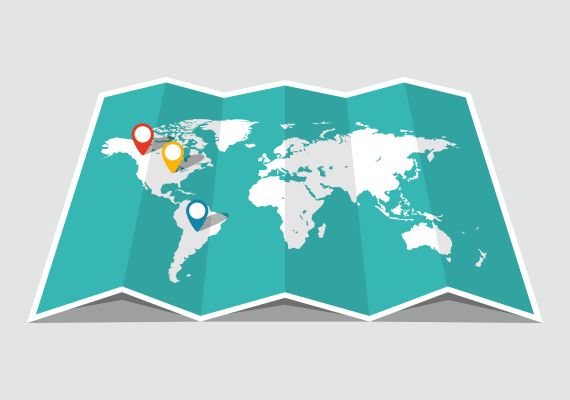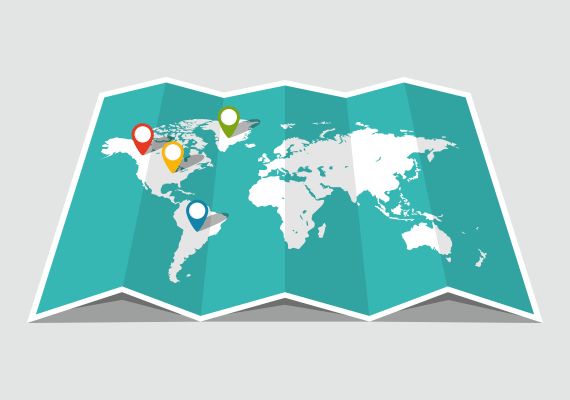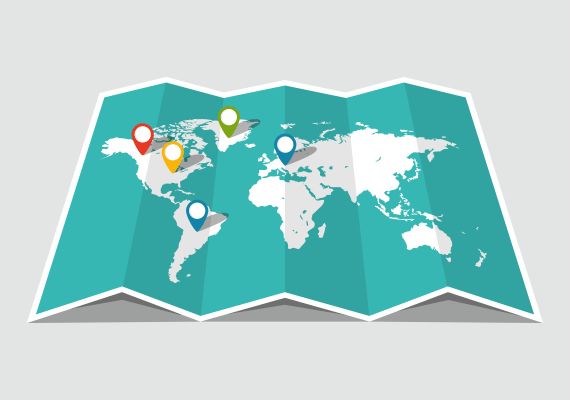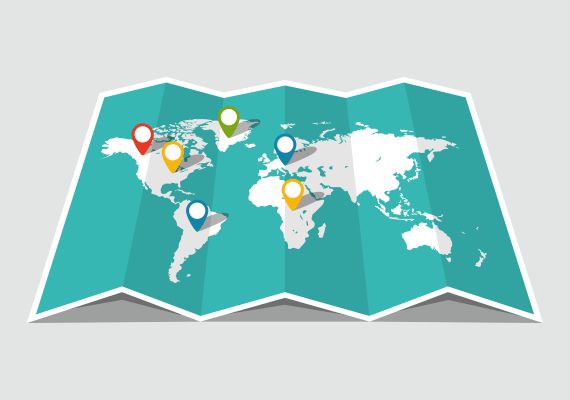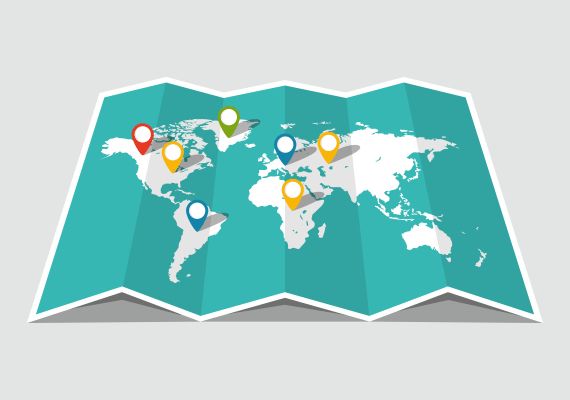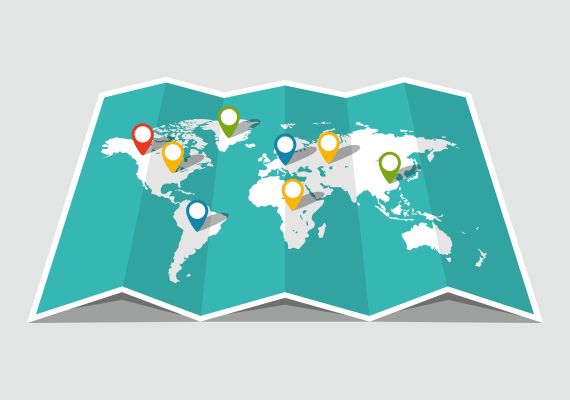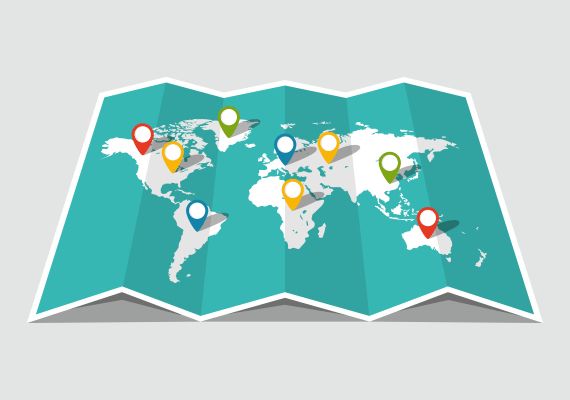 As highlighted by the retailers we've reviewed in this guide, there's no one-size-fits-all approach to building, and sustaining, a successful cross-border ecommerce strategy.
And, while there are export opportunities for the taking, there are risks and challenges involved in growing overseas, too. Here are some common considerations.
Master international website optimisation and localisation
Retailers currently operating in foreign markets – particularly those harnessing a direct sales approach – will have adopted some elements of localisation soon after market entry.
However, as retailers seek to develop their strategy and grow profits, they need to continue to invest heavily in web optimisation for each market, working towards an intuitive and seamless user journey for every customer in every territory.
Achieving an enhanced customer journey inevitably begins with localised consumer research and analysis. Retailers must analyse the websites, marketing tactics and results of their most dominant competitors in their chosen market to identify the following:
---
Which forms of content work best in this market? 

Do consumers here take the time to watch videos or are light-hearted listicles or how-to guides the better content to drive engagement?

Where do this market's user journeys and the typical UK user journey diverge?
---
Meanwhile, market research will reveal crucial considerations, such as consumers' preferred social platforms, local basket behaviours, fulfilment preferences and whether the market is mobile-first.
While rudimentary aspects of localisation – such as displaying prices in native currency, localised address forms and basic copy translation – may prove adequate at the nascent stage of international expansion, businesses relying on overseas growth to drive profits must delve beyond surface-level optimisation.
Take Mo Bro's as an example. While the beard care retailer has translated its web copy, it understands that to genuinely connect with consumers it must take this further. Assisted by an international trade adviser and armed with in-depth market research, the Dattanis are aiming to retain Mo Bro's British humour tone of voice, while translating the content to appeal to overseas consumers who did not initially "get it". 
Furthermore, the brands triumphing overseas are those unafraid of overhauling their IT infrastructure to ensure it is fit for international customers, as evidenced by Boden and Childrensalon's recent replatforming and website projects.
Take a strategic approach to social media
Retailers must approach social platforms differently in new markets as the popularity and usage of channels varies around the globe. 
For instance, while Facebook usage is relatively universal, Instagram takes more social media market share in the US, Spain and the UK than in Germany or Mexico, according to research last year by digital marketing adviser Smart Insights.
Alongside Facebook and Instagram, video-based social media platform TikTok has taken off in recent months with a record 313 million global installs in the first quarter of 2020. It has the largest social media market share in India followed by China and the US.
And, of course, the content that appeals to different demographics around the world varies hugely.
This is why it's vital to create a different  social media strategy for every  territory, working from the ground up, with each decision supported by robust local data.
Make use of intelligent SEO in your digital marketing
Whether at home or overseas, search engine optimisation (SEO) plays a crucial role in capturing consumer attention and nurturing leads into sales.
According to international SEO and multilingual content marketing platform Export Worldwide, there are now 3 billion internet users around the globe and 2 billion of them use mobile. The available market is huge, but retailers must invest in international SEO if they are to stand a chance of targeting these consumers. SEO company Moz says retailers should think of it as geotargeting but, instead of optimising a website to attract traffic from a city or town, it involves optimising it for different countries and languages.
To help build an internationalised site with SEO, Moz advises retailers to:
Specify the target country and/or region with an international-friendly URL structure (country targeting)

Establish the language that website pages are targeting with the use of language tags (language targeting)

Create and maintain content in the language(s) of the target market
Other signals to show search engines that your site targets a specific country include hosting your site on a local IP, linking to local content, building links from local resources and finding ways to rank on country-specific search engines, such as Baidu in China and Yandex in Russia.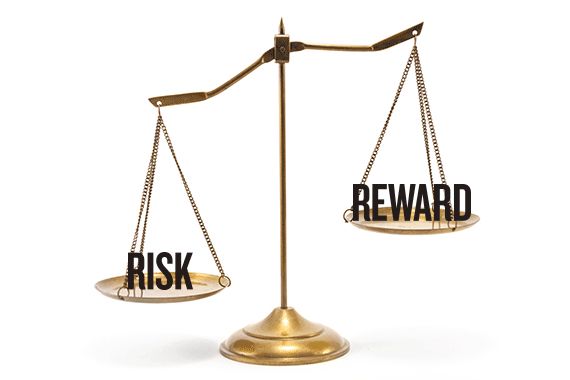 Prioritise partnerships for ecommerce growth
A favoured tactic among many retailers profiled in this guide is capitalising on the reputations of already established online brands and marketplaces through international partnerships. 
This low-cost, low-risk route to market enables retailers to test-drive their product lines in various new territories to determine whether higher levels of investment and standalone outlets should be the next move.
The pandemic has incentivised a number of retailers to review their ecommerce strategies and consider launching on international marketplaces.
For instance, in April Asos reported that brands formerly reluctant to join its marketplace platform had approached the retailer with discussions ongoing to bring them on board. Speaking to Retail Week, chief executive Nick Beighton said he hoped more deals with other retailers and brands would follow.
Read more on how to use marketplaces to unlock global growth in part one here.
Be mindful of export risks 
Some degree of risk is inevitably attached to entering any market, even for retailers already operating online in several international territories.
From currency fluctuations and inflation, to corruption, bribery, intellectual property theft and terrorism, there are myriad threats that could affect UK retailers expanding overseas.
The risks of launching in a new market should always be weighed against the benefits that could be gained by a launch in those locations. DIT advises that the risks of doing business in Australasia, Europe and North America are comparable with those in the UK market, but brands may need to familiarise themselves with new areas of risk if they are planning to enter developing markets.
One of the most common risks associated with operating overseas is bribery and corruption.
According to PwC, 47% of businesses trading globally experienced fraud between 2018 to 2020. This is the second highest reported level of incidents in the past 20 years. One-third of all businesses said they had either been asked to pay a bribe or had lost an opportunity to a competitor they believed had paid a bribe.
While exposure to these risks will vary from country to country, examples of bribery and corruption in exporting could include:
Promising a payment to get a faster or better service, for example in clearance of goods or certifications
Making a disproportionate payment to win a contract with an international partner or wholesaler
Working with an overseas partner, agent or distributor that is reluctant to go through a due diligence process or provide requested documents
Working with an overseas partner who requests payments to be made into an offshore account, in cash or to a charity
A prospective agent or overseas partner requesting that a retailer uses a specific international supplier without making a solid business case for it
Fortunately, it appears UK brands are taking this threat seriously, with the PwC study showing 62% of businesses have a formal ethics and compliance programme that incorporates specific anti-bribery and corruption policies, compared with a global average of 50%.
When it comes to assessing risk factors in foreign territories, the government's Overseas Business Risk service provides retailers expanding overseas with geopolitical and economic analysis on key markets across six continents.
PARTNER COMMENT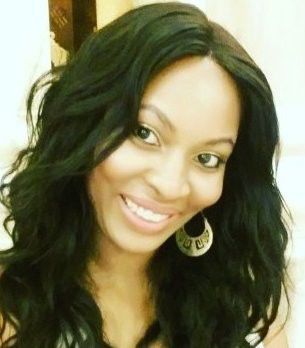 Jamila Saidi, head of e-exporting and ecommerce at the UK's Department for International Trade, explains why cross-border ecommerce is even more important now than ever
Pre-pandemic, cross-border ecommerce was already the fastest-growing segment of international trade. The past few months have really highlighted just how important ecommerce is to the economy and global trade in general.
Retailers and brands of all sizes have found themselves reviewing their business models to be able to adapt and, for some, in order just to survive and keep trading.
For many companies, ecommerce has played a key role in being able to reach consumers both in the UK and internationally.
At DIT, we have been supporting clients in adapting to this new world, in particular helping companies develop their international online strategies, whether those are for the short, medium or long term.
Cross-border ecommerce, or e-exporting as we call it, has given companies the ability to be more flexible in their approach and in some cases attract a whole new set of customers beyond the domestic market. It has meant that brands did not have to rely wholly on trying to generate revenue in the UK, especially as lockdown measures were easing at different times depending on the country. Some companies were even able to quickly move from a purely B2B model to one that included B2C, in an effort to sell direct to consumers through ecommerce.
It has been clear that those companies that have had had the ability to sell through multiple online channels, especially internationally through routes such as e-marketplaces as well as their own websites, have been better placed to be able to navigate lockdowns around the world.
About DIT's E-Exporting Programme
The E-Exporting Programme was set up to help UK companies take their brands to the world through online channels. The programme provides ecommerce export-related services to help companies grow their business by selling products or services to global online consumers. The global online marketplace can seem daunting but UK companies will benefit from our services including:
Our network of ecommerce advisers who provide free one-to-one tailored support
Access to negotiated partnerships with marketplaces
While the pandemic created operational challenges within the ecommerce industry domestically and internationally, for example around social distancing in warehousing, or in logistics and especially in some parts of the supply chain, many companies have somehow made it work. Cross-border ecommerce has not been the magic solution to the ensuing economic crisis but it has offered a lifeline to many in keeping business going and it will no doubt play a major role in the recovery of UK Plc.
The ultimate guide to unlocking global growth: part two
Written by Caroline Howley and Megan Dunsby
Produced by Rachel Horner 
In partnership with DIT