Bricks-and-mortar retail has changed beyond recognition in the past 12 months. 
Store closures and CVAs have accelerated dramatically, retailer-landlord relationships have shifted against a backdrop of renewed calls for lease reform, and changing consumer shopping habits have forced businesses to find innovative ways to marry offline and online.
More than 17,500 stores closed in 2020, marking the biggest decline in shop numbers in over a decade, data compiled by PwC and Local Data Company found.
The role of the store is in a state of flux and so too is the role of the associates working in them. As online accelerates, fewer stores and staff will be required. 
However, the store is not dead. In March 2021, retail giant Amazon placed its bet on physical retail with the opening of its first Amazon Go store outside the US in London, while grocer Aldi announced a significant £22m investment in new stores. 
The role of the shop is evolving and, as a result, store strategies need to be reimagined for an unpredictable market.
This leaves retailers tackling major questions. How can they leverage and adapt their existing stores to meet new consumer demand while remaining profitable? What role will shops play in the overall retail mix and what are the KPIs that will really count? To what extent do experiential stores even matter in this climate, when safety and speed of shop are paramount? And what will the store of the future look like?
Retail Week's inaugural Stores Week will seek to find the answers.
Running from May 17 to May 21, Stores Week will bring you insights and opinions from retailers, industry and property experts across free in-depth articles and two free virtual masterclasses as we celebrate bricks and mortar and the place shops still have in the future of retail. 
Your free pass to the morning masterclasses includes access to two panel discussions and a fireside chat each day with top retailers and brands from across the UK and overseas, taking place on May 18 and May 20 from 9:30am to 11:35am. 
Watch the masterclasses for Tuesday 18 May on demand here and Thursday 20 May on demand here to learn from the leaders of B&Q, AS Watson, The Entertainer, Waterstones and more.
DAY ONE
Our first virtual event of Stores Week takes place on Tuesday 18 May when we're getting conversations flowing around store formats, purpose and recalculating footprints and ROI. Importantly, we will hear from the frontline staff making stores a success. 
Check out the agenda below and watch on demand here.
DAY TWO 
Our second virtual event of the week takes place on Thursday 20 May when we're tackling the topics of store marketing, experiential retail and what the high streets of the future might look like.
Check out the agenda below and watch on demand here.
SPEAKERS
We're bringing you an incredible speaker line-up of retailers, industry and property experts across the two morning masterclasses for Stores Week.
With more exciting names still to be announced, confirmed speakers include:
Gary Grant, founder and executive chair, The Entertainer
The Entertainer is the fastest-growing family-owned high street toy retailer in the UK. From the one store in 1981, The Entertainer has grown to 170 stores in the UK and has several international partners. 
Gary Grant is very much involved in the day-to-day detail of the business and the acquisition of the Early Learning Centre in 2019 continues to create excitement and opportunity.
Believing that business can be a force for good, Gary models and encourages generosity through payroll giving in the workplace; the pioneering of Pennies, the digital charity box for customers to round up purchases to the nearest pound at the till; and the donation of plastic carrier bag money to the children's hospice movement. Mindful of giving back to the communities in which he trades, 10% of profits each year are distributed by way of The Grant Foundation, supporting hundreds of smaller charitable initiatives. Gary is also patron of several charities. 
Tanya Weller, director, Samsung Showcase KX
Tanya Weller was appointed to the role of director for Samsung Showcase in September 2018. Her key responsibility is to lead her team in the build, development, launch and operation of Samsung's first UK brand showcase, Samsung KX – a 20,000 sq ft space at the heart of Coal Drops Yard in King's Cross, London.
With over 15 years of experience across global leisure, technology and FMCG brands, Tanya brings a wealth of experience to Samsung. She has been instrumental in working with her team to bring the latest Samsung technologies to life with curated experiences that take inspiration from the local King's Cross area.
Tanya's creative and commercial acumen will ensure Samsung KX, envisaged as the ultimate place of discovery, delivers a brand experience like no other.
Prior to joining Samsung, Tanya was head of marketing for the London Eye.
Premal Patel, vice-president managing director, Catalina UK
Premal Patel is vice-president managing director at Catalina UK, a consultancy working with some of the UK's leading retailers to drive genuine long-term shopper loyalty through innovative, personalised and effective in-store and digital shopper activation.  
Premal is a leading voice on multichannel customer personalisation and engagement. He has a 28-year career history working with world-leading retailers and brands including Sainsbury's, NatWest, Visa and American Express, to better understand and respond to their shoppers, drive their long-term customer loyalty strategies and increase profitability.
He has an innate understanding of the ever-changing retail landscape and marries data and analytics with a deep appreciation of human behaviour in the retail sector, both on- and offline. 
Raakesh Savji Parmar, head of UK development strategy, Critizr
Raakesh is an entrepreneur and commercial leader with a passion for retail innovation and driving positive social change globally. He heads up the UK development strategy for Critizr.
Raakesh has a culture-first mentality, both personally and professionally. Culture is at the heart of everything he tries to achieve, and he believes this is the approach retailers should also adopt in order to succeed, living by the mantra: 'Great companies put people first.'
At Critizr, Raakesh works with retailers across multiple sectors to help them drive customer obsession and create exceptional experiences for customers every day.
Ilyaas Salay, store manager, EE
Ilyaas Salay is a store manager working in the Birmingham region who has been with EE for 15 years. Ilyaas is passionate about coaching and developing people, supporting many of his team through EE's award-winning career programme, Aspire, helping them to reach their full potential and watching their careers blossom.
He strongly believes in collaboration, teamwork, mindset and a can-do attitude – qualities he encourages within his team and embraces himself. As someone who started his career in the telco industry over 16 years ago, Ilyaas has seen the landscape of retail shift massively, yet he understands that customers remain at the heart of what EE does and will continue to do so as the business focuses on giving every single customer the best service and experience on the high street.
Deborah Jeyachandran, store manager and interim area manager, Co-op
Originally from Brazil and now living in London, Deborah Jeyachandran joined the Co-op in 2005 as a part-time customer service assistant while completing her studies in the capital. With over 15 years of retail experience, she has worked on the front line of retail operations as a store manager and area manager. She was also named Store Manager of the Year at the 2020 Retail Week Awards.
Aside from being a retail leader, Deborah champions women in retail and is part of Aspire, the grocer's network group for women in business. She is also an advocate of diversity and inclusion and has been involved with Co-op's 'Safer Colleagues, Safer Communities' campaign.
Richard Denton, UK head of retail, Arcadis
Arcadis is the leading global design consultancy for natural and built assets, operating across 70 countries globally.
Richard Denton is an experienced retail and property senior leader. With a career that spans over 30 years, he has held leadership retail property positions across a variety of notable companies, including Waitrose, Tesco, Sainsbury's, Dixons and TSB bank. In his role as the UK head of retail, he is accountable for the performance and success of all retained and new retail clients. He brings deep client-side knowledge to the role and places great emphasis and importance on always wanting to understand the needs of the client and how the Arcadis retail team can then support them, across a complete retail service offering.
Paul Crisp, retail and property director, B&Q
Paul Crisp is B&Q's retail and property director. He has worked all across retail in almost every role imaginable and is well placed to share his leadership expertise in this sector.
His track record of delivery is second to none, evidenced by B&Q's recent performance. He is passionate about people and great causes, having recently helped raise more than£100,000 for charity and ensuring that every B&Q store has a defibrillator.
Jacqueline Eyles, retail store manager, River Island
Jacqueline Eyles is the store manager for River Island in Watford. Jacqui has worked for River Island for 23 years, starting as a part-time sales adviser and progressing through the management structure from roles such as mobile deputy and an operational role in the company's Oxford Street flagship store.
Jacqueline embraces daily challenges to help her store grow within the River Island family, whether that is new technology, changes in customer shopping habits – which change often due to social media and fashion trends – or the Covid-19 pandemic. She says her River Island family has helped her grow into the person she is today: "I am so proud to be an Islander!"
Dan Jarvis, chief digital officer for Europe, AS Watson Group
Dan Jarvis' retail career with AS Watson spans nearly two decades, with his experience encompassing roles across business functions from analytics, finance and marketing to CRM and ecommerce. He started his career with AS Watson working for the group's biggest UK retail brand, Superdrug. After 10 years, Dan took on a group role to manage the growth of ecommerce for AS Watson across Europe and developing eLab, the centralised in-house digital team that offers global support to the group's ecommerce businesses, before taking on the role of chief digital officer for Europe in 2017.
Dan oversees the group's digital technology, commercial and CRM teams and is instrumental in helping the brands to create and develop online and offline shopping experiences that help with serving the customers of today and in the future.
Megan Dunsby, commercial content editor, Retail Week
Megan Dunsby is Retail Week's commercial content editor. A former journalist and features editor, she joined Retail Week in January 2019 to help brands leverage content to reach the people that matter in retail.
Megan also works on Be Inspired, Retail Week's events and content programme that promotes inclusivity across the sector.
In 2018 she was named among The Drum's 50 Under 30 Top Women in Digital, and in 2016 she was recognised with the Silver Rising Star accolade at the British Media Awards.
Andrew Getter, retail go-to-market lead, Scandit
Andrew Getter is the retail go-to-market lead at Scandit, a leading provider of mobile computer vision technology.  
In his role of Scandit retail go-to-market lead for EMEA, Andrew works closely with retailers to help them derive maximum business value from Scandit's technology. He also works closely with Scandit's product development team. 
With nearly 20 years of experience, Andrew has spent his entire career in customer-facing roles including new business development, account management, product management. He has also been a business owner and employer. 
For the last 10 years, Andrew has specialised in retail technology, particularly software/SaaS.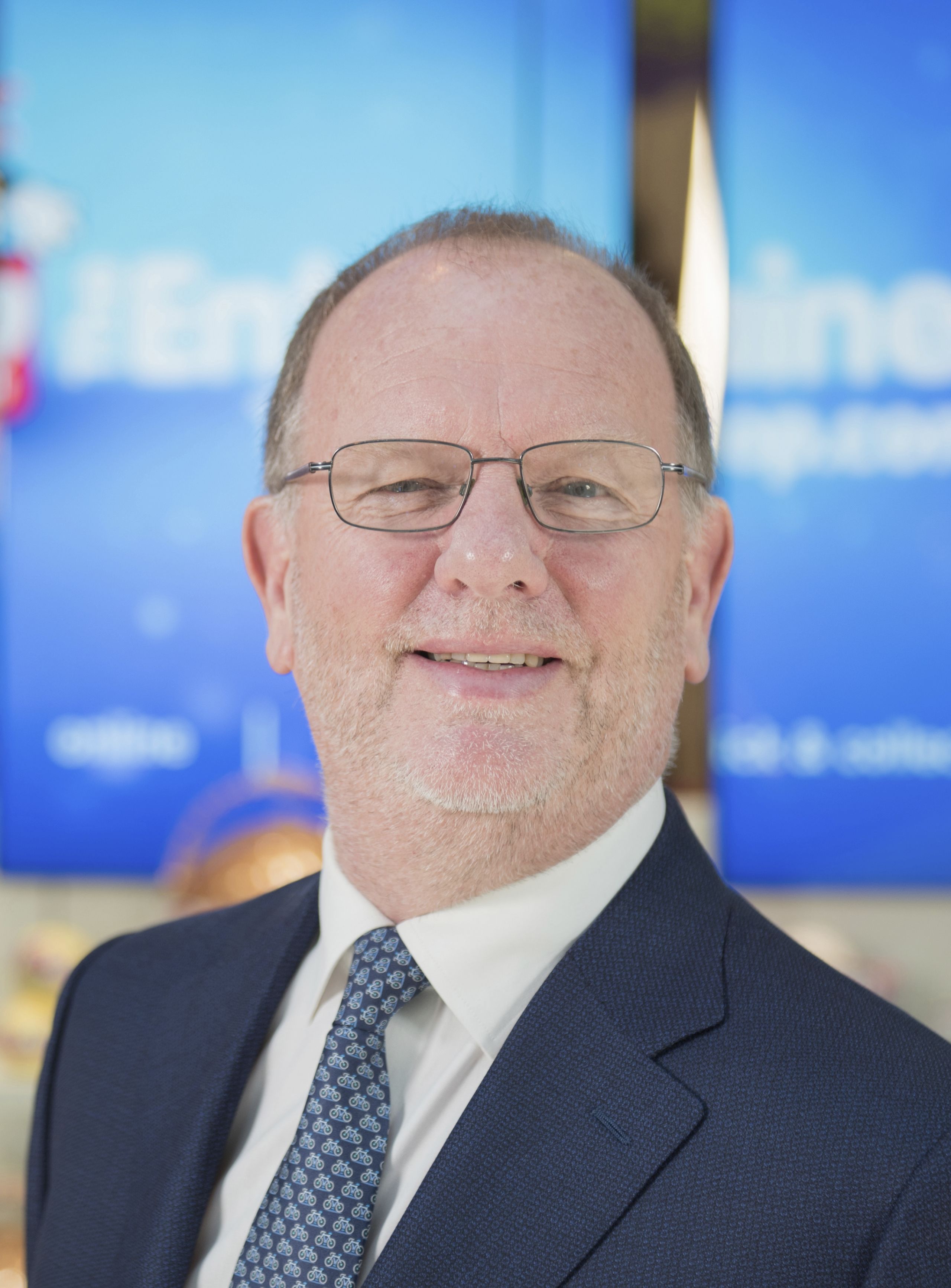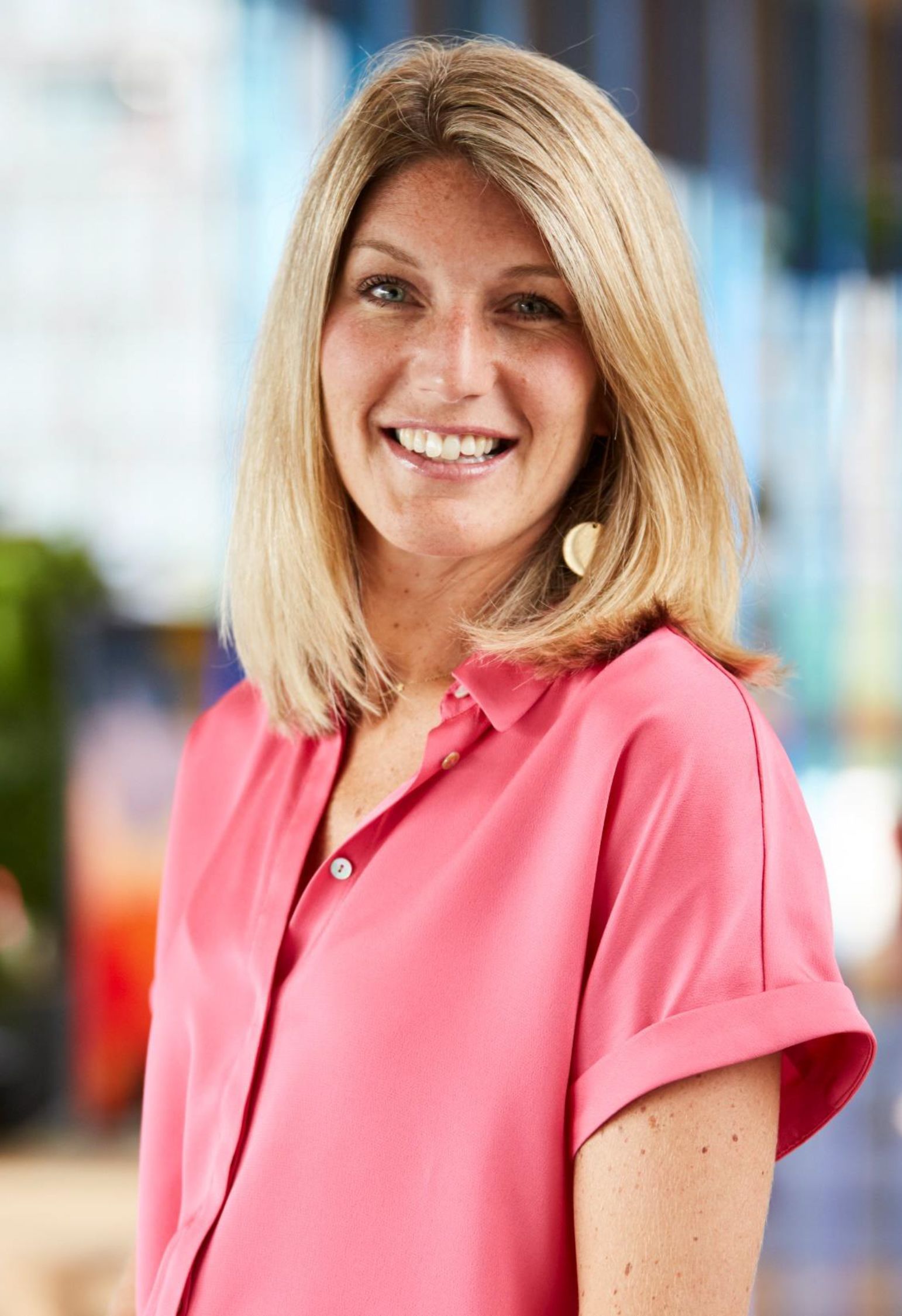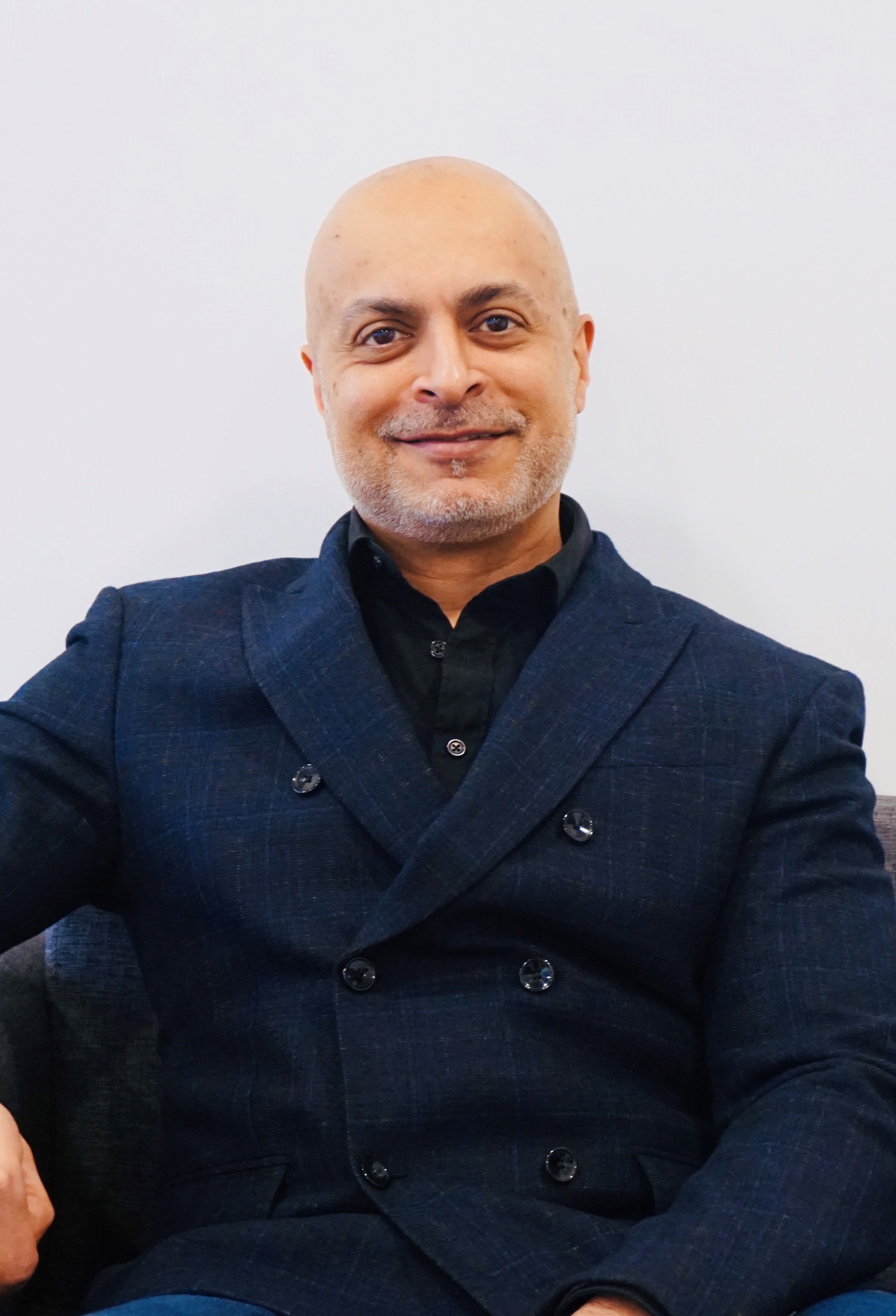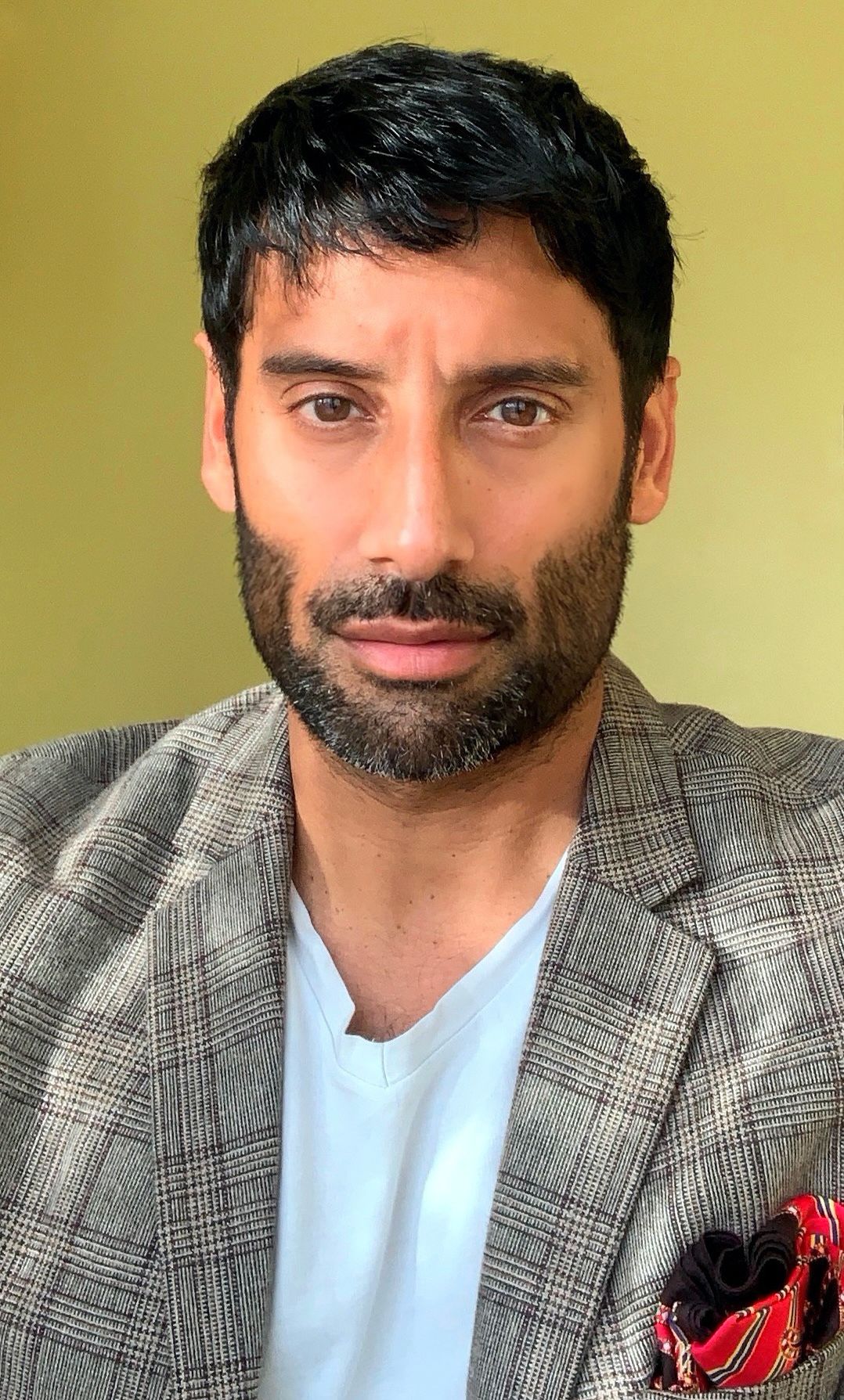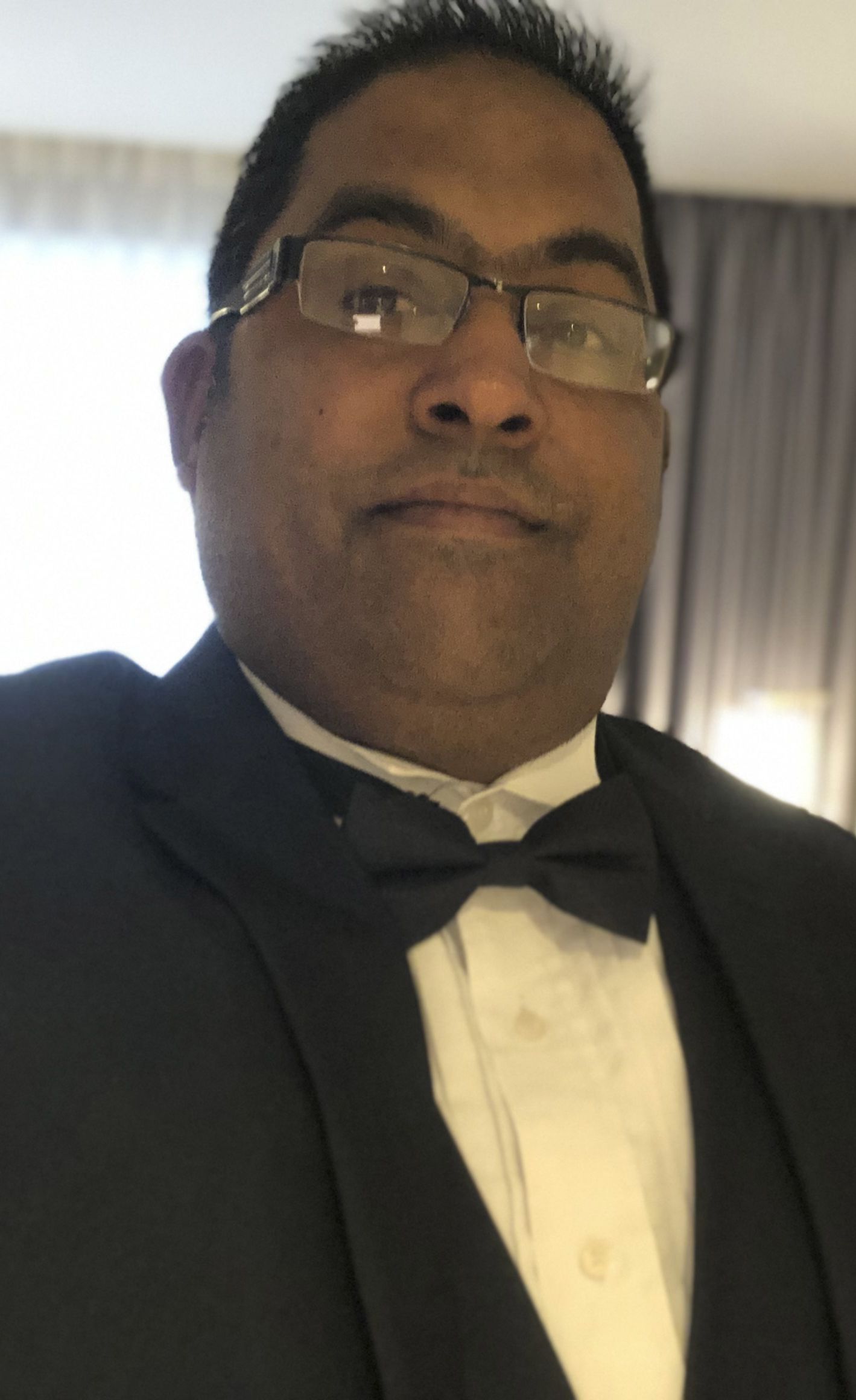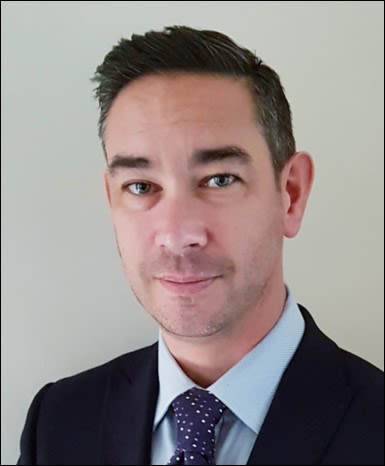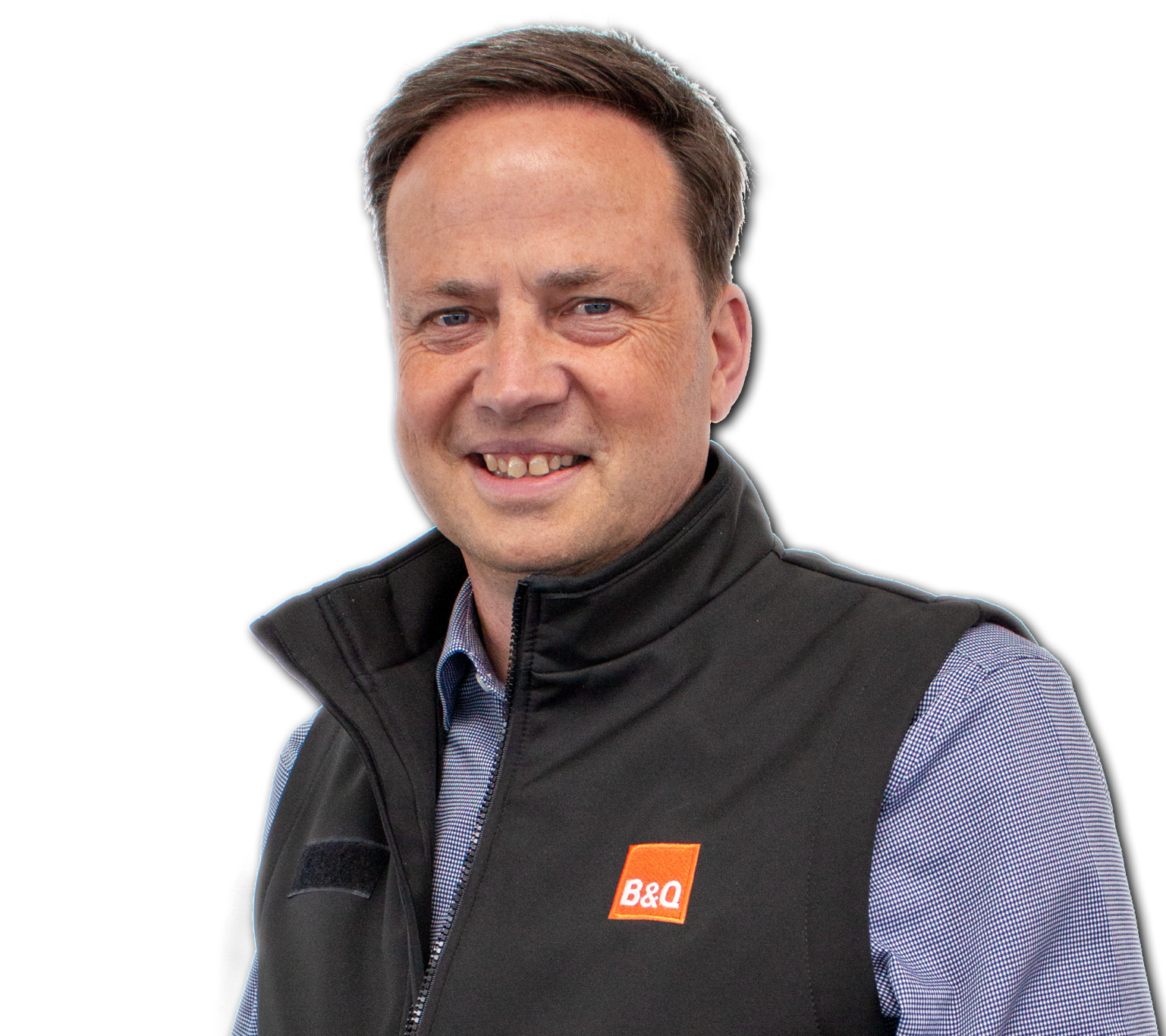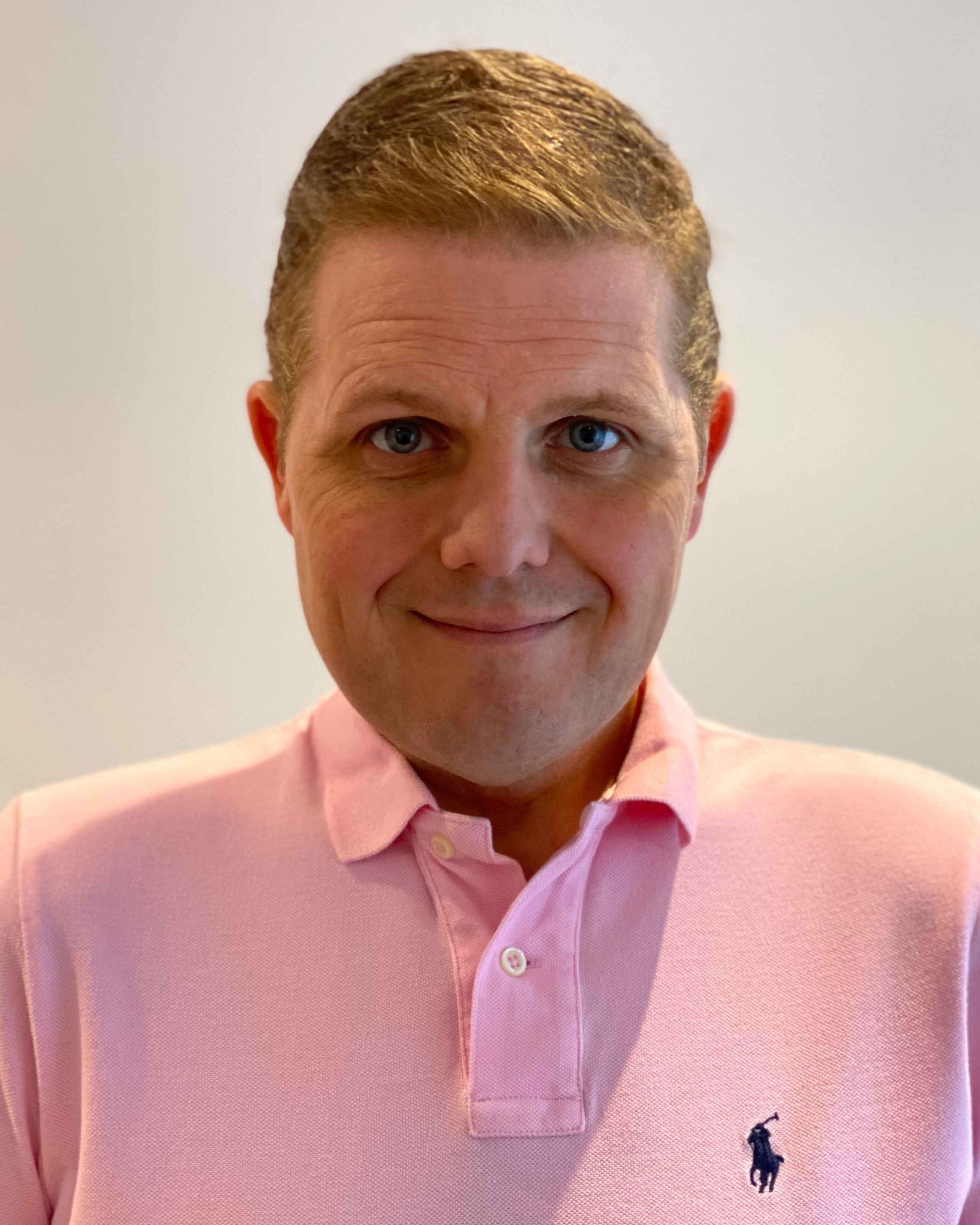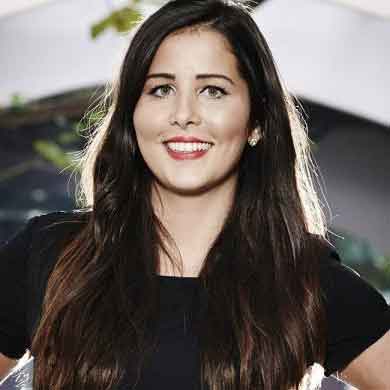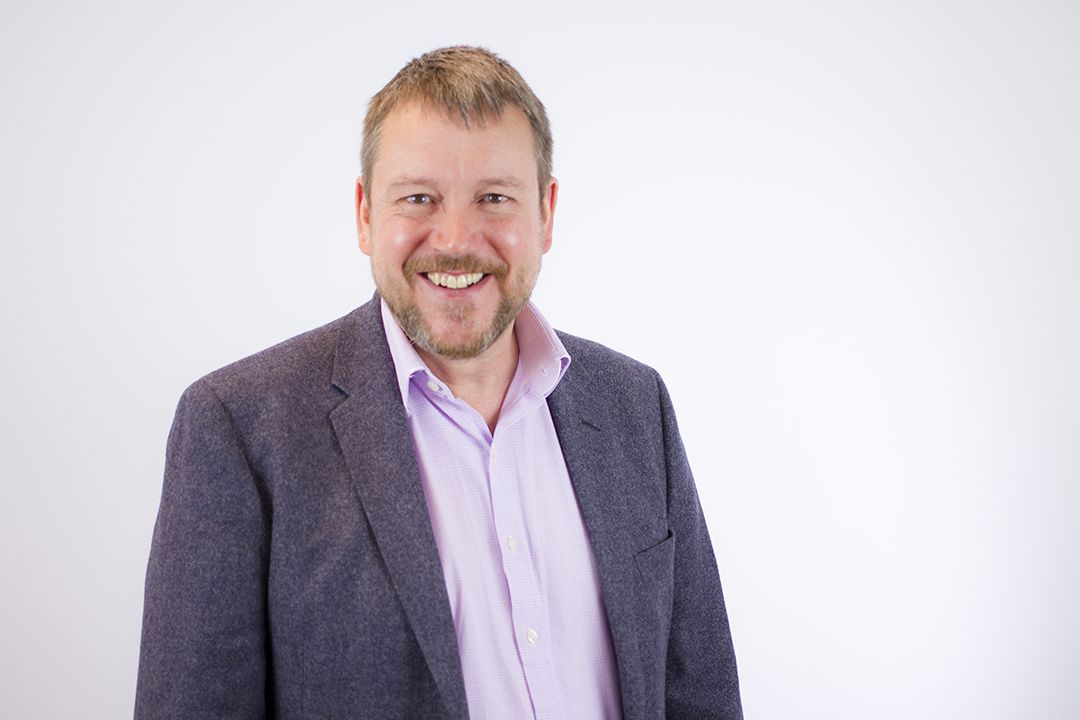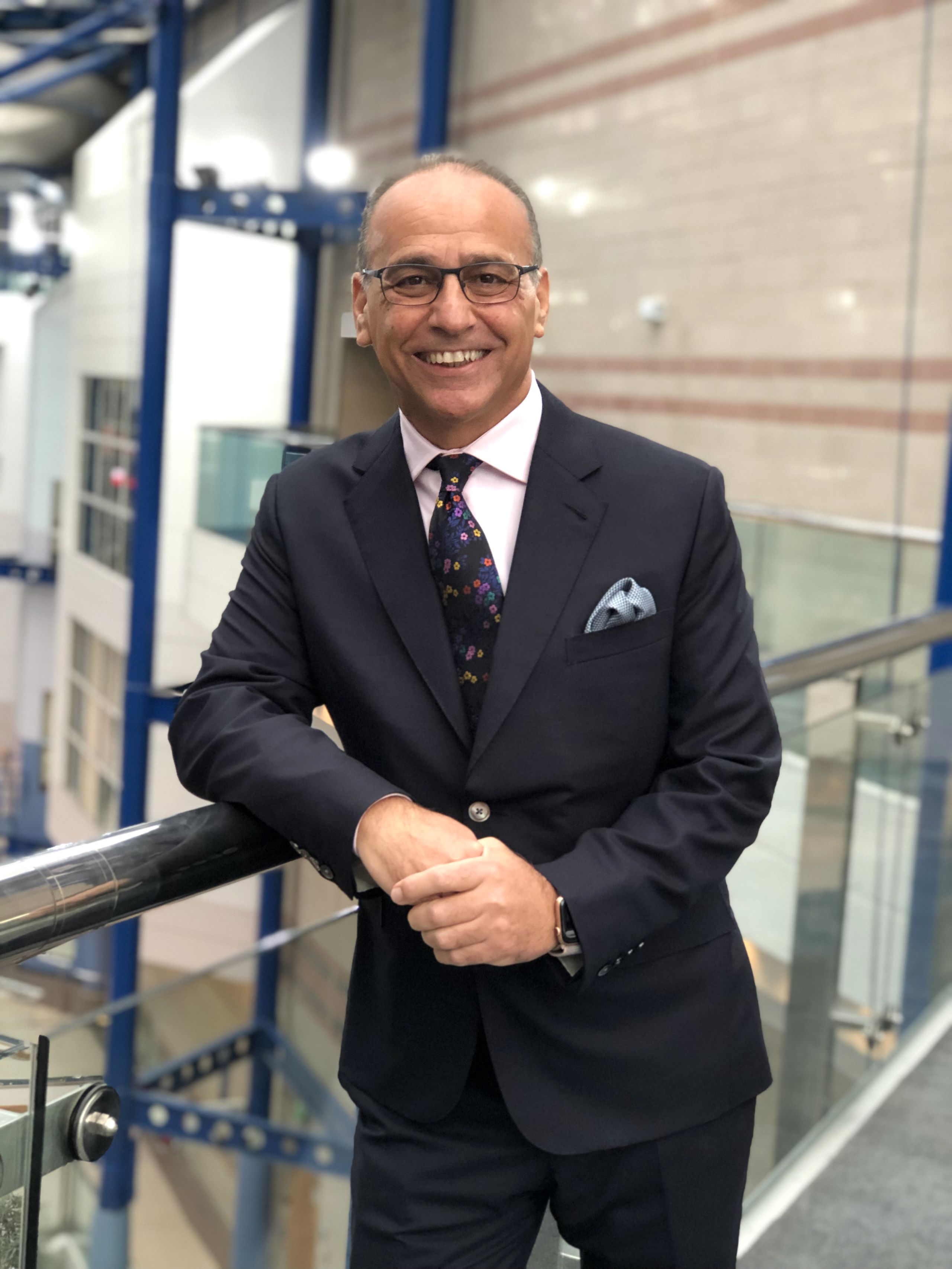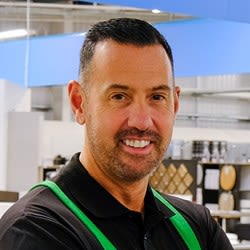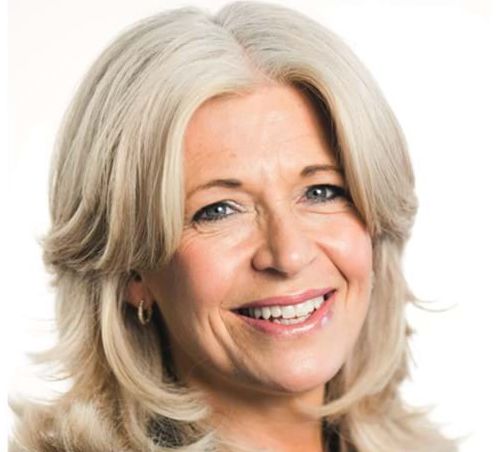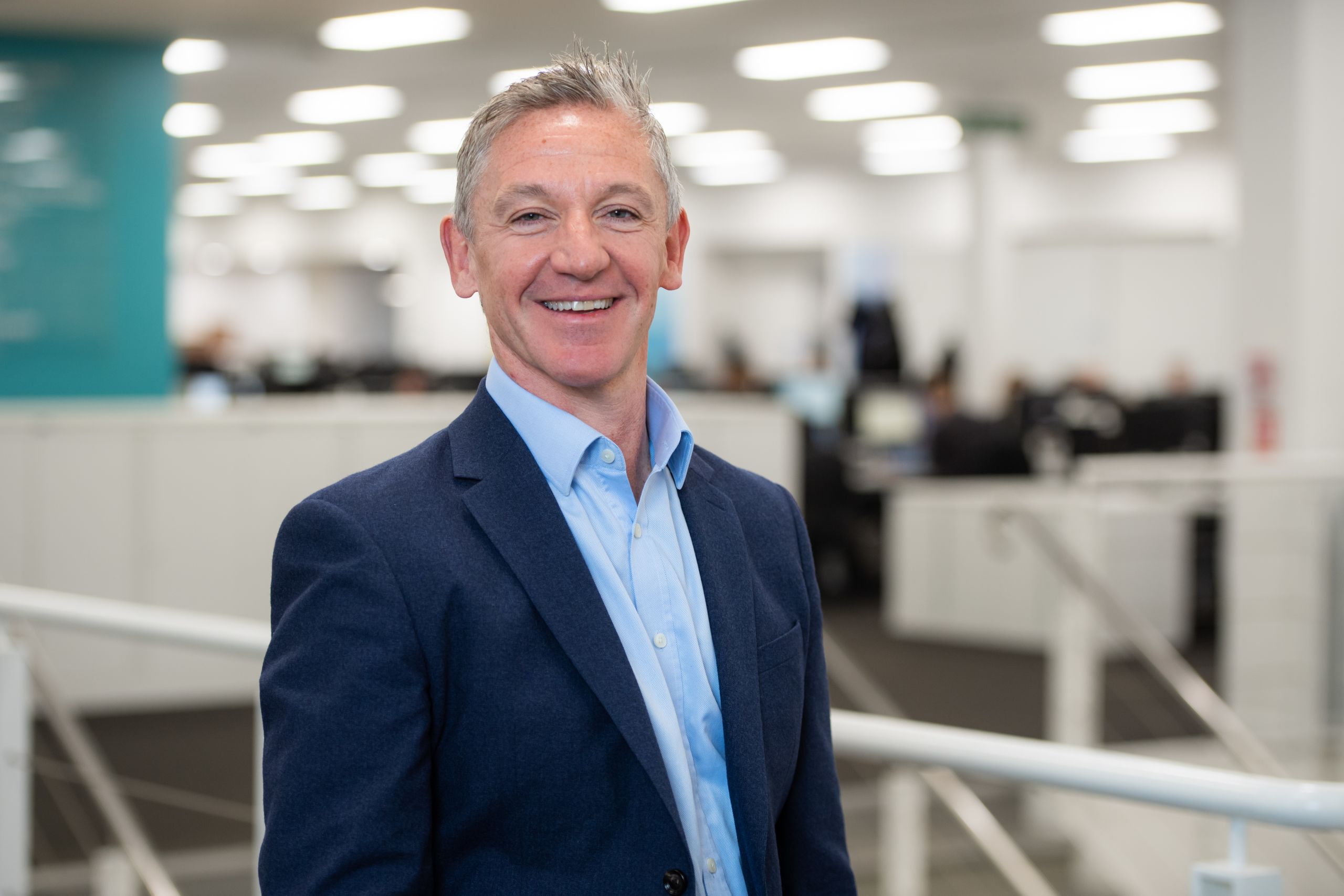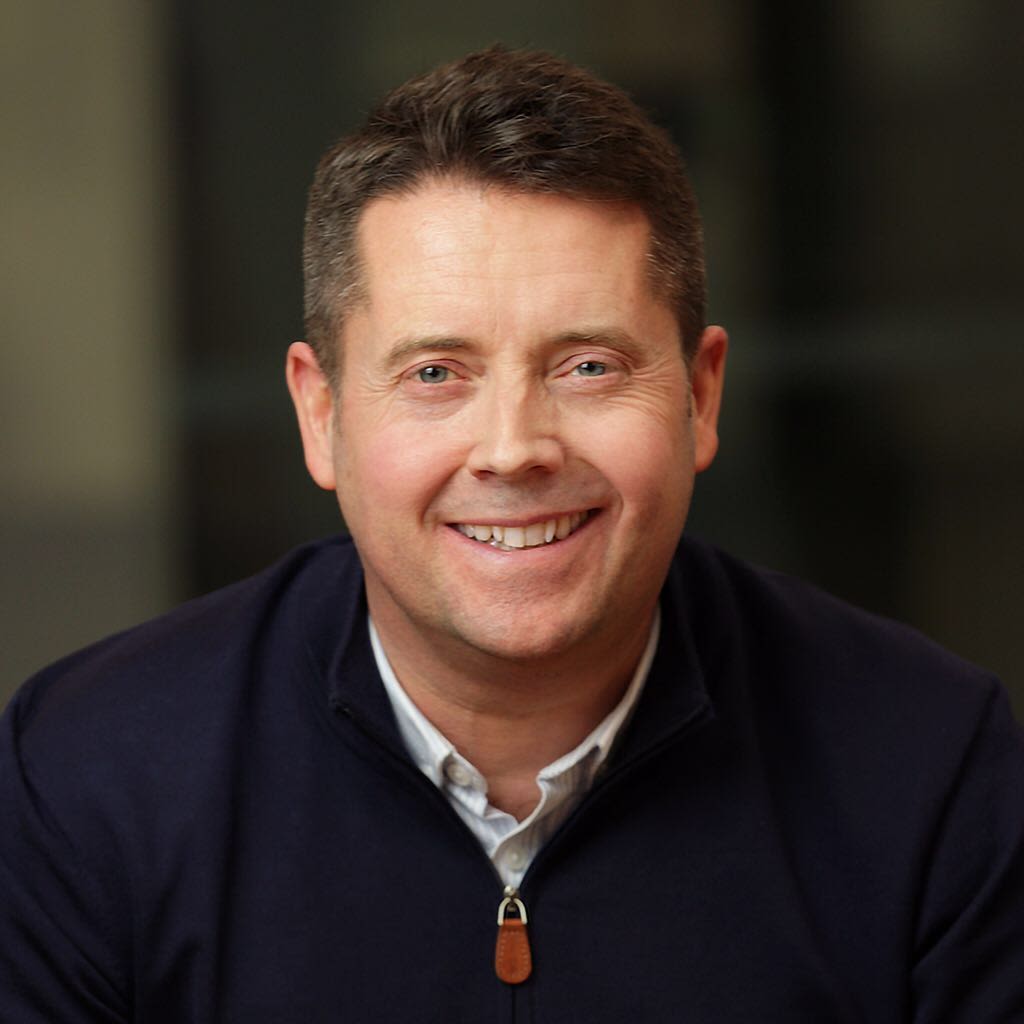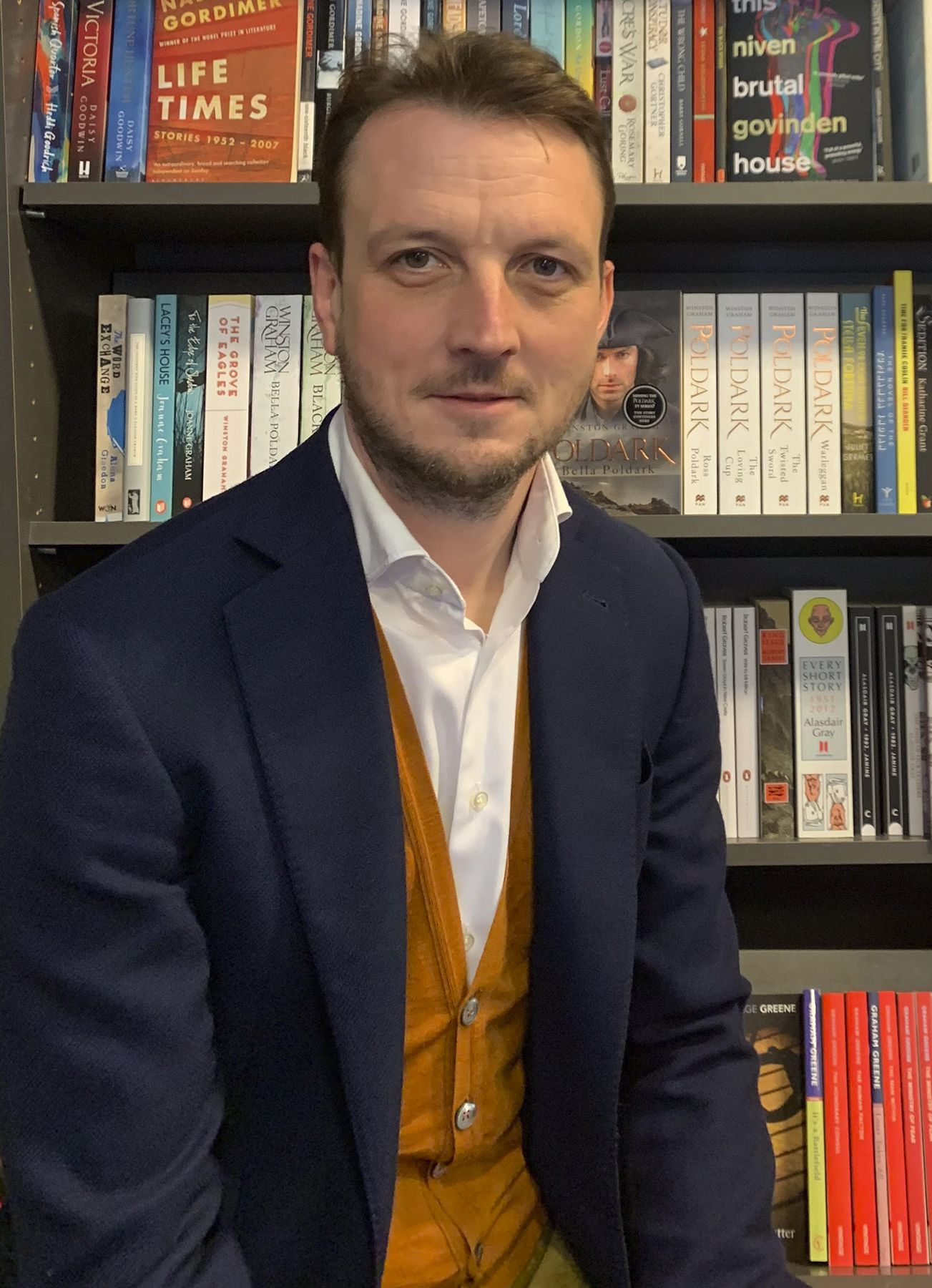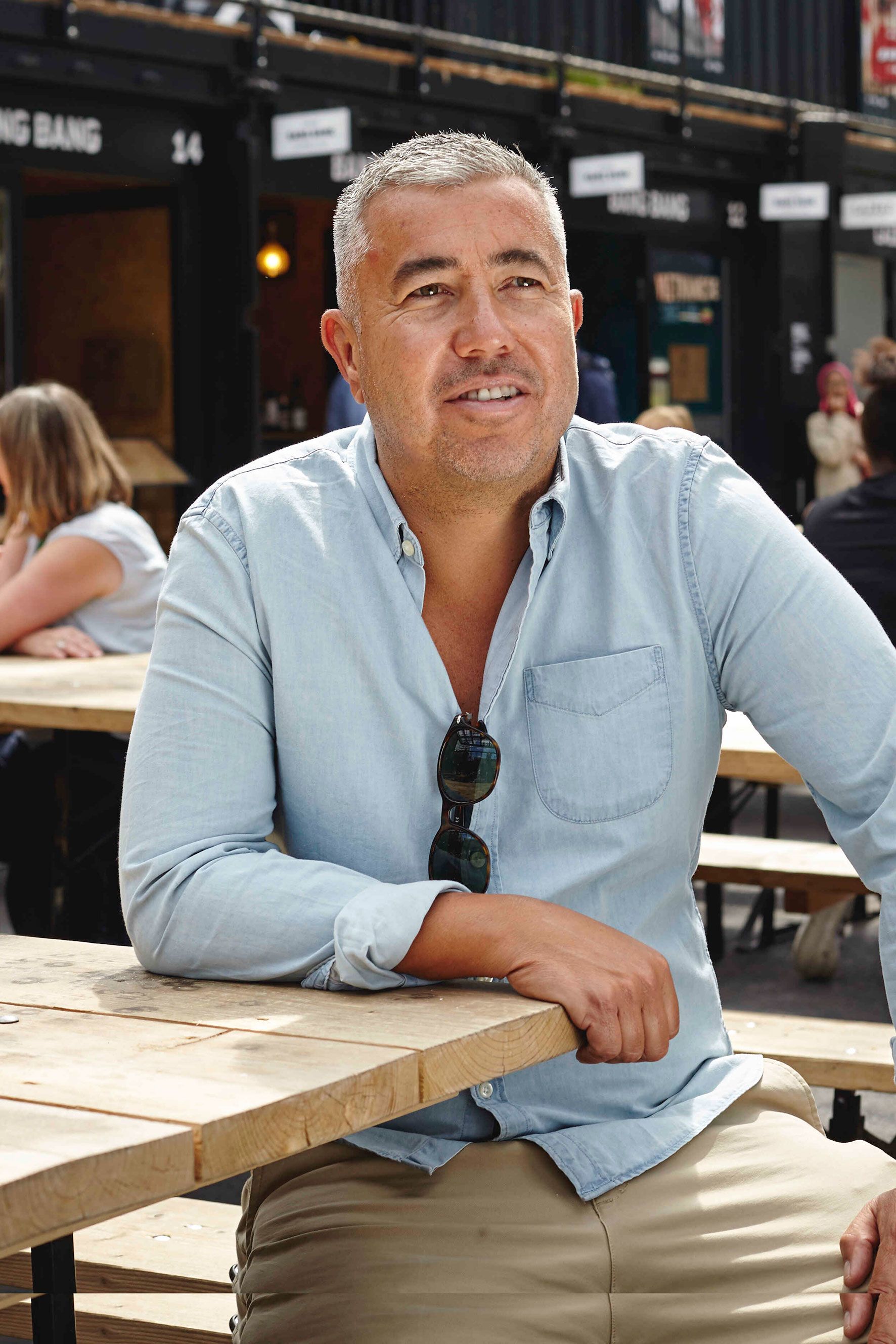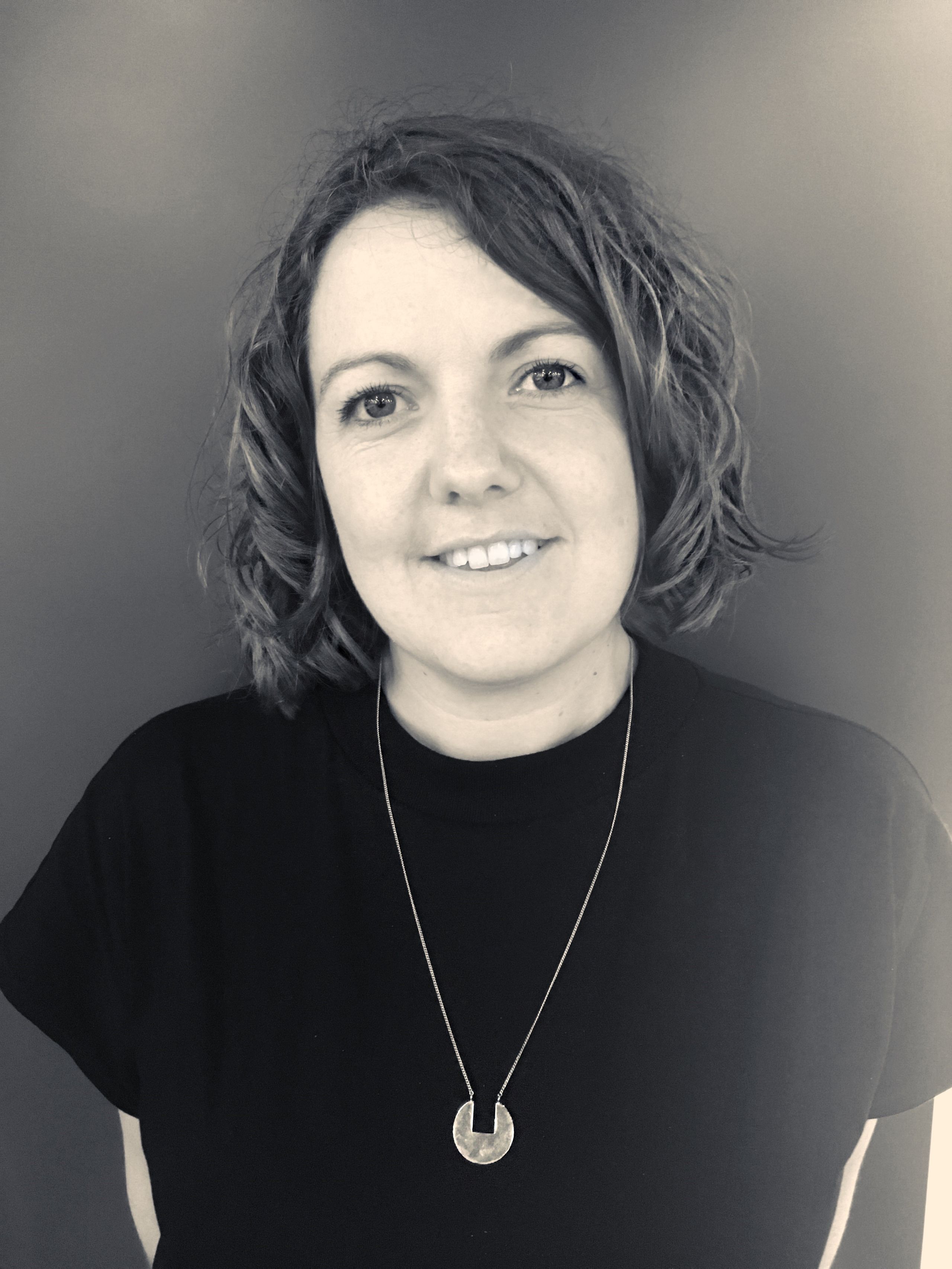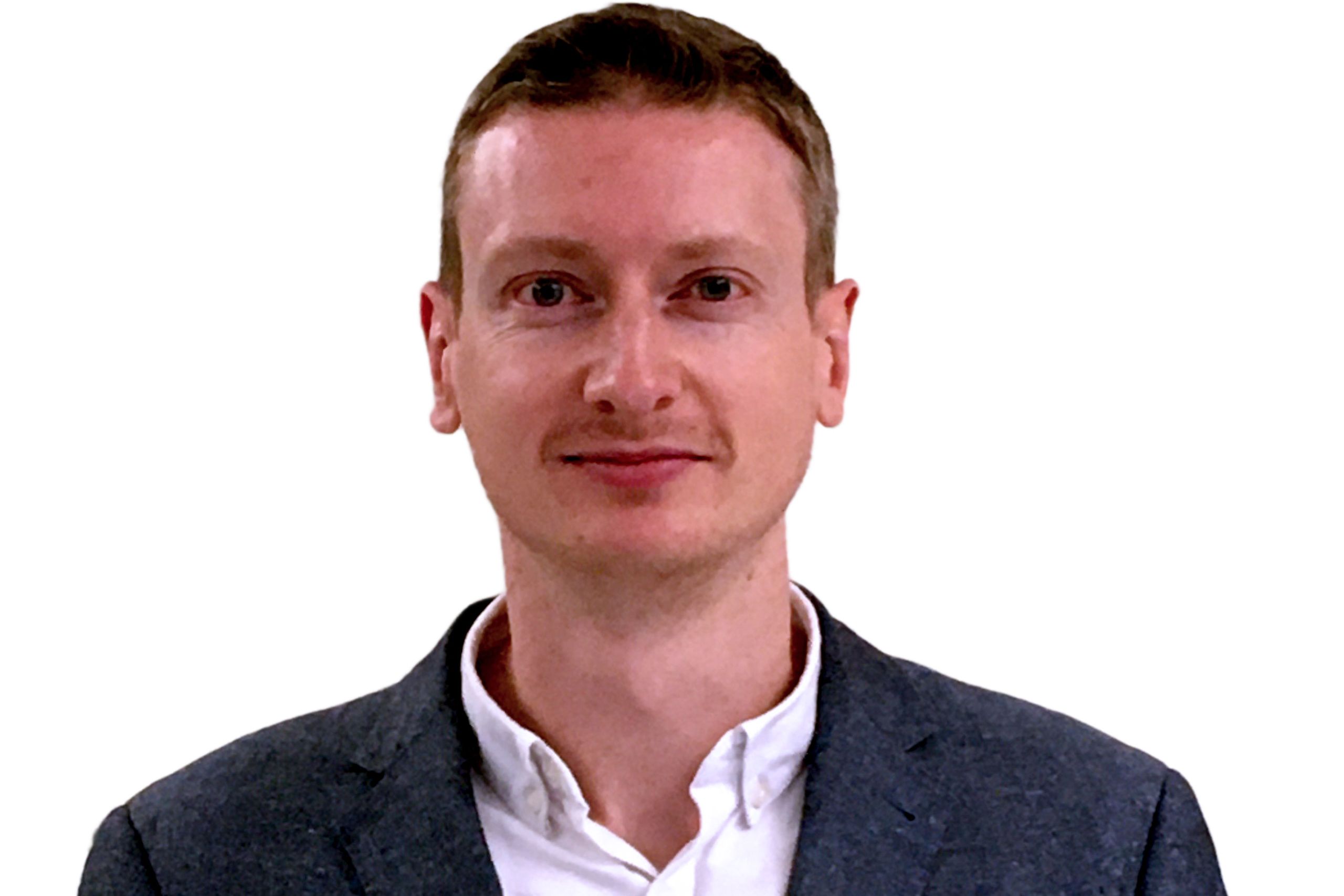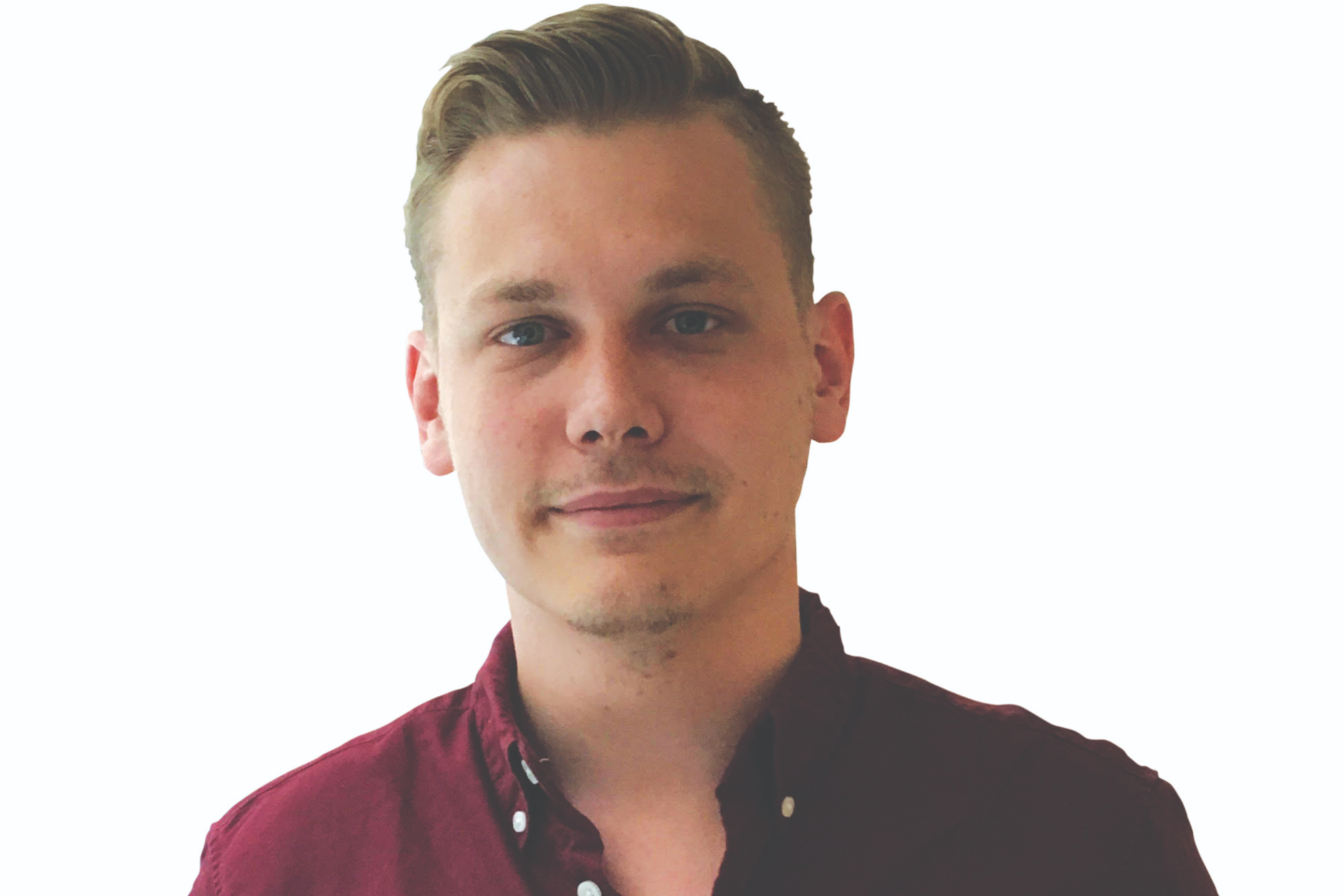 Theo Paphitis
Cypriot born Theo Paphitis has a business empire that spans retail, property and finance. He left school at 16 with no qualifications due to his dyslexia, but soon discovered his passion for retail working for Watches of Switzerland - and the rest is history.  
He has been in retail for over 40 years and in that time bought and revived the fortunes of the likes of Ryman, La Senza, Contessa, and Robert Dyas and launched global lingerie brand Boux Avenue in 2011. In 2016, he added The London Graphic Centre to his portfolio.
Theo is also known for his eight years as Millwall Chairman, as well as many TV appearances, including most notably nine series on the BBC's Dragons' Den, including a reappearance in the Den in 2019. He supports several charities, through his Theo Paphitis Charitable Trust, and is also chancellor of Solent University.
Damian McGloughlin, Homebase, chief executive
Damian McGloughlin joined Homebase at the end of 2017, and as CEO, he has been responsible for leading the turnaround and growth of the home and garden experts, Homebase.
Damian's focus has been on improving the business by putting the customer at the heart of everything, and this has included developing the range and offer to provide even more inspiration, as well as investing in his team.  
He's also been busy improving the customer experience, both in-store and online. Recently, Homebase.co.uk relaunched as part of a 10-year strategic partnership with The Hut Group (THG). And he's been trialling a series of small-format stores in high street stores, alongside a new approach to store layouts, including 'shops-within-a-shop', which make it easier for customers to visualise how products might look in their own home.
Damian's comprehensive knowledge of home and garden retail comes from a life dedicated to the sector, with a career that began from a Saturday job on the shop floor. 
Emma Mackenzie, High Streets Task Force board member and NewRiver retail board member
Emma is a director of NewRiver and sits on the executive committee. As head of asset management, she has overarching responsibility for the financial and operational performance of the retail portfolio throughout the UK, including oversight of the company's environmental, social and governance programme.
NewRiver is a listed real estate investment trust specialising in buying, managing, developing and recycling convenience-led, community-focused retail and leisure assets throughout the UK.
Emma is a qualified chartered surveyor with more than 20 years' experience in the retail property market and was a member of the High Streets Expert Panel chaired by Sir John Timpson, which recommended the instigation of the High Street Fund, a Town Centre Task Force and a number of short-term measures including rates relief. Emma also sits on the commercial committee of the British Property Federation.
Mark Allsop, chief operating officer, Dixons Carphone
Mark joined Dixons Carphone in January 2020 as chief digital officer. In May of the same year, he was appointed ohief Operating officer, with responsibility for leading the business's omnichannel customer experience strategy. He is passionate about making it easy to shop for our customers, irrespective of channel and however and wherever they choose to do so. To fulfil this requirement, Mark is focused on implementing the latest technology and innovation to meet changes in customer behaviour as well as leveraging data to build deep customer relationships in order to ultimately improve the shopping experience and increase levels of customer satisfaction. 
Prior to joining Dixons Carphone, Mark was Chief Digital Marketing and Information Officer at global entertainment and theme park operator, Merlin Entertainments, where he oversaw the ecommerce, B2B trade and technology strategy and drove global online revenues.
Jon Buss, managing director EMEA, Yext
Jon Buss is the managing director for EMEA at Yext, a NYSE-listed technology company. Yext's mission is to provide perfect answers everywhere and put businesses in control of their facts online with brand-verified answers in search. Yext delivers authoritative information straight from the source, the business itself, no matter where or how customers are searching.
Before joining Yext, Jon was managing director at Criteo, a $2.3bn revenue Nasdaq-listed marketing technology company. He's also held international executive leadership roles at Experian, Dun & Bradstreet and Computacentre, as well as having established and operated his own businesses. Jon has extensive knowledge of the digital, data and analytics sector and is an industry commentator across media and technology. Jon sits on the board of SendinBlue, a marketing technology company, and is an advisor and investor in multiple other technology companies.
Luke Taylor, retail director, Waterstones
Luke Taylor is the retail director at Waterstones, the UK and Eire's leading high street bookseller with 291 shops. Waterstones is the only national specialist book retailer of scale in the UK employing over 2,800 booksellers and includes Foyles, Hatchards, Hodges Figgis and branches in Ireland, Brussels and Amsterdam.  
Luke started his career as a weekend bookseller whilst studying Law and has been with Waterstones for over 21 years. 
Luke leads a field-based team of regional specialists responsible for managing clusters of shops across the estate as well as heading up the retail operations and learning and development arms of the business.
Roger Wade, founder and chief executive, Boxpark
After graduating from university, Roger started Boxfresh, the original British Streetwear brand in 1989. He grew the Boxfresh brand from a market stall, to an international brand selling in more than12 different countries. 
In 2005, Roger sold Boxfresh to Pentland Brands and formed his own brand consultancy, Brands Incorporated, specialising in the development, financing and licensing of UK fashion brands. Five years later, Roger transformed a patch of wasteland to create the world's first pop-up dining and shopping destination in the heart of London's Shoreditch. 
The next iteration of Boxpark launched in Croydon in 2015 – slightly different to the original site, Boxpark Croydon has the look and feel of a modern food hall with an innovative structure and outdoor seating space.
Finally, inspired by its Croydon sibling but with a twist, Boxpark Wembley launched in December 2018 – becoming a new Fanzone for Wembley Stadium and Arena visitors, and the first Boxpark site to offer leisure activities with its unique 'PlayBox' zone. 
Roger is a creative entrepreneur. He believes that all brands should be special and identifies those special brands/projects and adds value to them. He is passionate about independent brands, the future of retail and thinking outside the Box!
Nicola Harrison, head of commercial content, Retail Week
As head of commercial content, Nicola leads Retail Week's growing content marketing business Connect. Her team produces intelligent and timely thought-leadership content for a range of big clients such as Google, Facebook and Microsoft through products including comprehensive reports and live and virtual events.
Nicola's job is to ensure quality content across all of Connect's output and to lead on product development, while ensuring Connect hits its quarterly revenue targets. She chairs panels, speaks at events and delivers client presentations.
Nicola has 14 years' experience as a business journalist. She has held positions including news editor and content editor at Retail Week, during which time she led the editorial team to a digital-first approach. Nicola joined the Connect team in 2017.
Luke Tugby, editor, Retail Week
Luke Tugby is editor at Retail Week. Luke joined the title in January 2015, covering the grocery and property sectors.
He previously worked as a senior news reporter at the Southern Daily Echo in Southampton and the head of editorial at the Andover Advertiser.
Hugh Radojev, senior reporter, Retail Week
Hugh is a senior reporter at Retail Week. He currently covers all things retail property, policy, fashion under £250m market cap and the non-big four grocers. He has also written about department stores, direct to consumer brands and emerging retail technologies.
He joined Retail Week in January 2019, from Fundraising Magazine where he was previously senior reporter. He also worked at the BBC with Top Gear Magazine and began his career as travel feature writer and then acting editor of TNT Magazine in his native Australia in 2012.
GET INVOLVED 
Are you interested in sharing your insights with our audience of retailers and brands?
Sponsorship of Stores Week provides exclusive speaking opportunities, targeted lead generation and brand awareness among a captive audience.
Help retail businesses build a store strategy that will withstand this unpredictable market.
Contact Retail Week's relationships director to find out more: isobel.chillman@retail-week.com