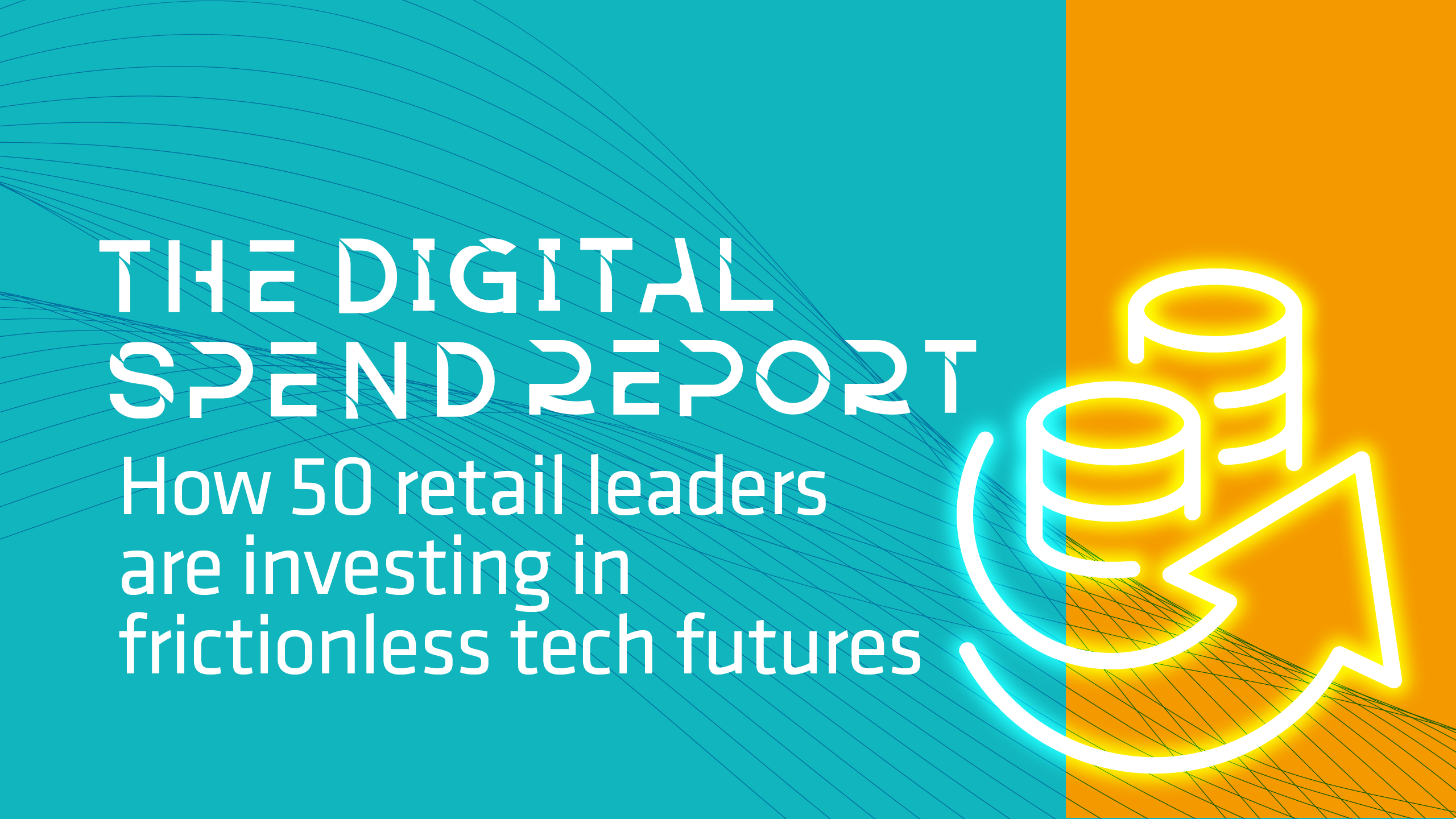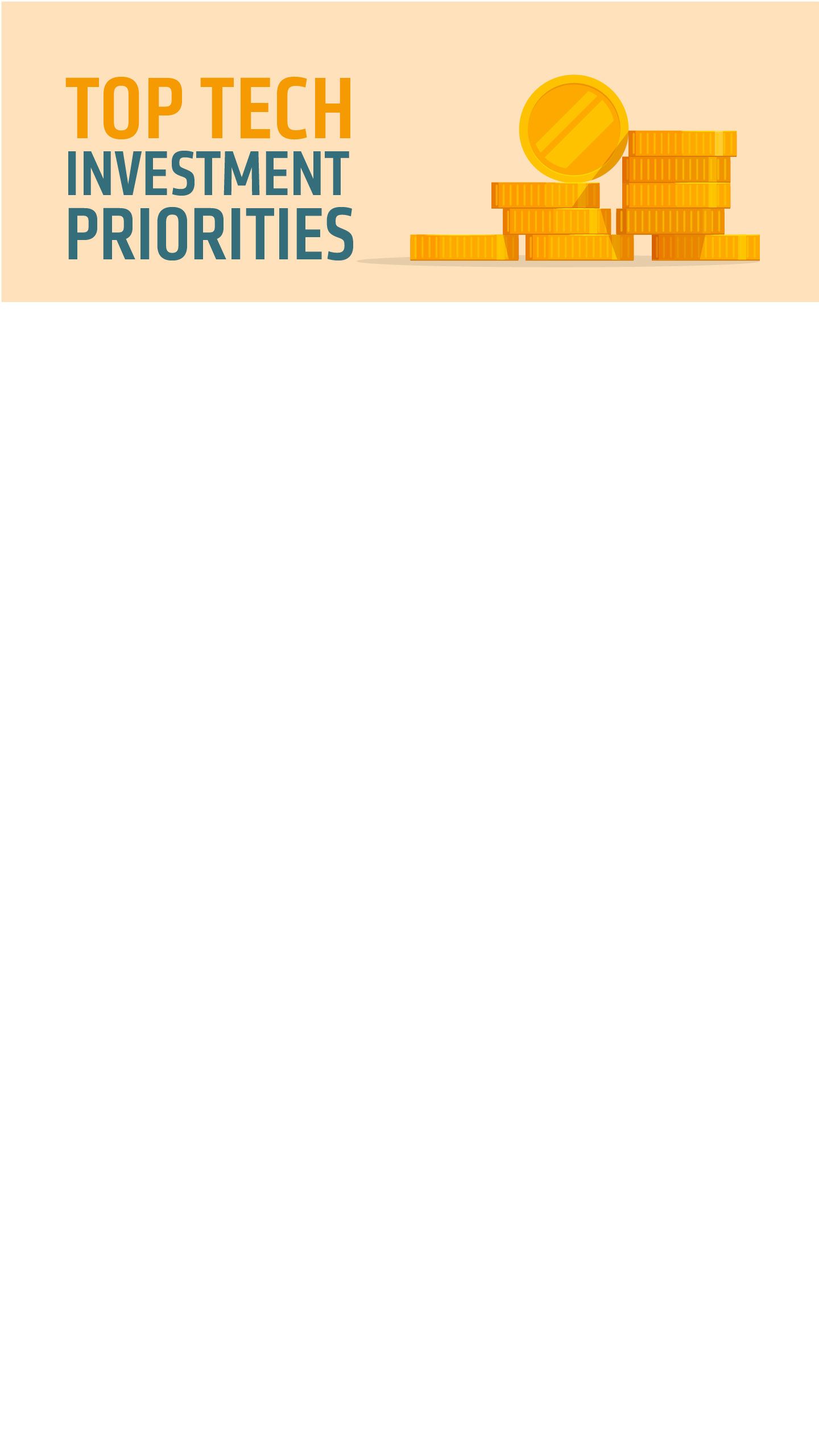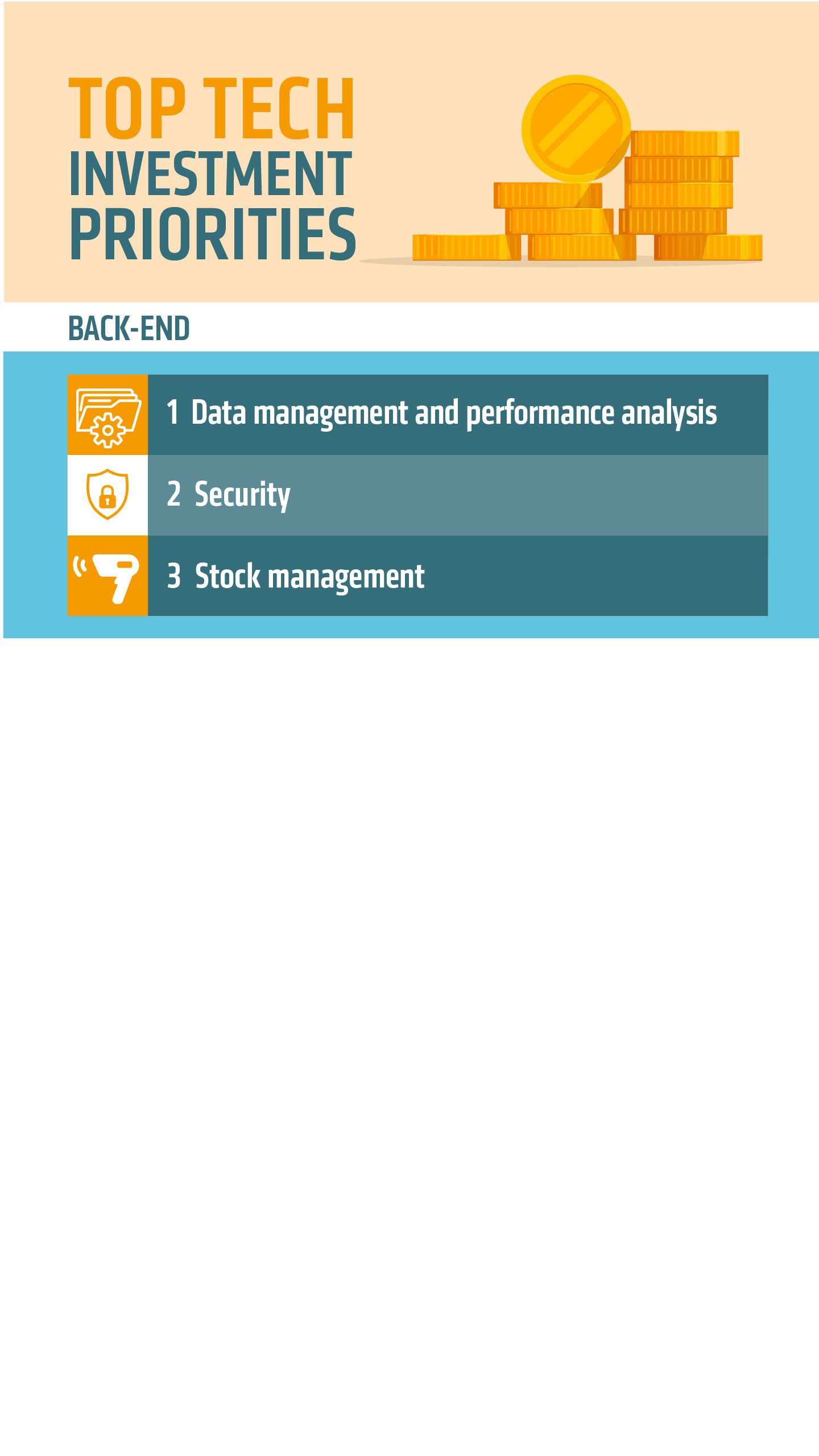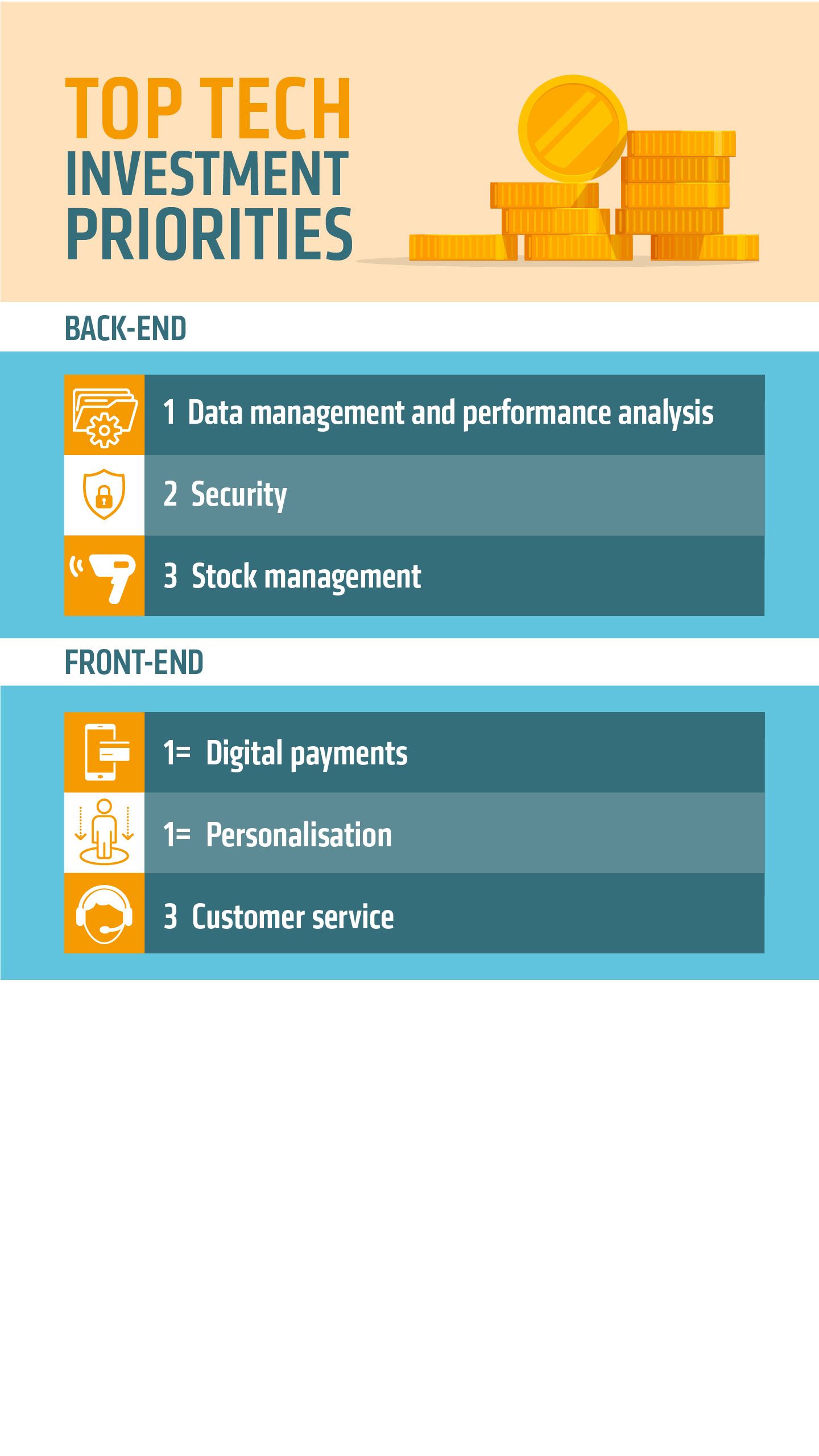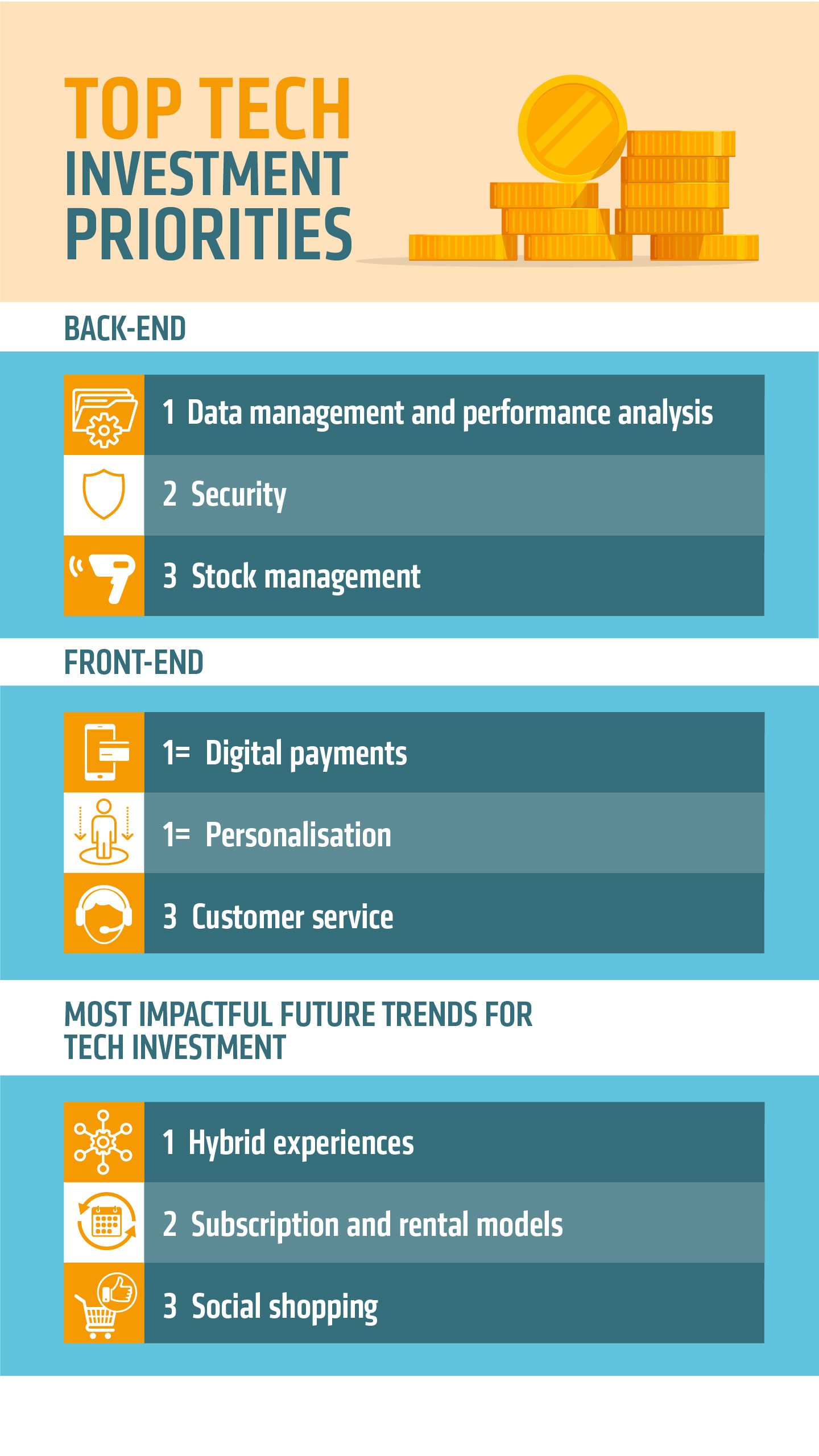 Retailers are betting big on the technologies that will power their future growth. That's the headline finding from an exclusive Retail Week survey of 50 retailers with a digital UK presence, which found the majority have increased their tech budget by between 20% and 50% during the past two years.
This growing investment in and reliance on tech solutions is surely here to stay. Ecommerce spending is expected to continue upwards, following the acceleration of this trend owing to the pandemic. In spite of the challenging trading environment, brands that provide consumers with frictionless omnichannel experiences will be best-placed to secure consumer spend and drive long-term loyalty.
Retailers are making technology investments across the spectrum of operations ­– from sophisticated hardware deployed in areas such as warehousing and fulfilment, to the cutting-edge software driving personalised reward schemes, digital payments and customer service chatbots. Businesses that fail to invest to meet current demands and align with future trends risk being left behind.
Featuring exclusive quantitative insight from 50 retail leaders in senior technology, innovation and operations roles on their technology investment priorities, this digital report, produced in partnership with Checkout.com, reveals how retailers can reinvent all aspects of the retail experience through technology innovation.
Winning strategies in this report
Retail Week has determined the five key strategies all retailers should focus on in 2022 and beyond in order to succeed in a market transformed by technology and shifting consumer attitudes.
Methodology
Retail Week surveyed 50 senior retail leaders in March and April 2022. Respondents held one of the following roles: chief technology officer, director/head of operations, VP technology, chief operations officer, VP operations, chief innovation officer. Only retailers with £100m+ annual turnover and with an online presence in the UK market were included within the research scope. Retailers surveyed were active in the following sectors: general merchandise, grocery, electricals, department stores, fashion, health and beauty, home and DIY, sport and leisure, and entertainment.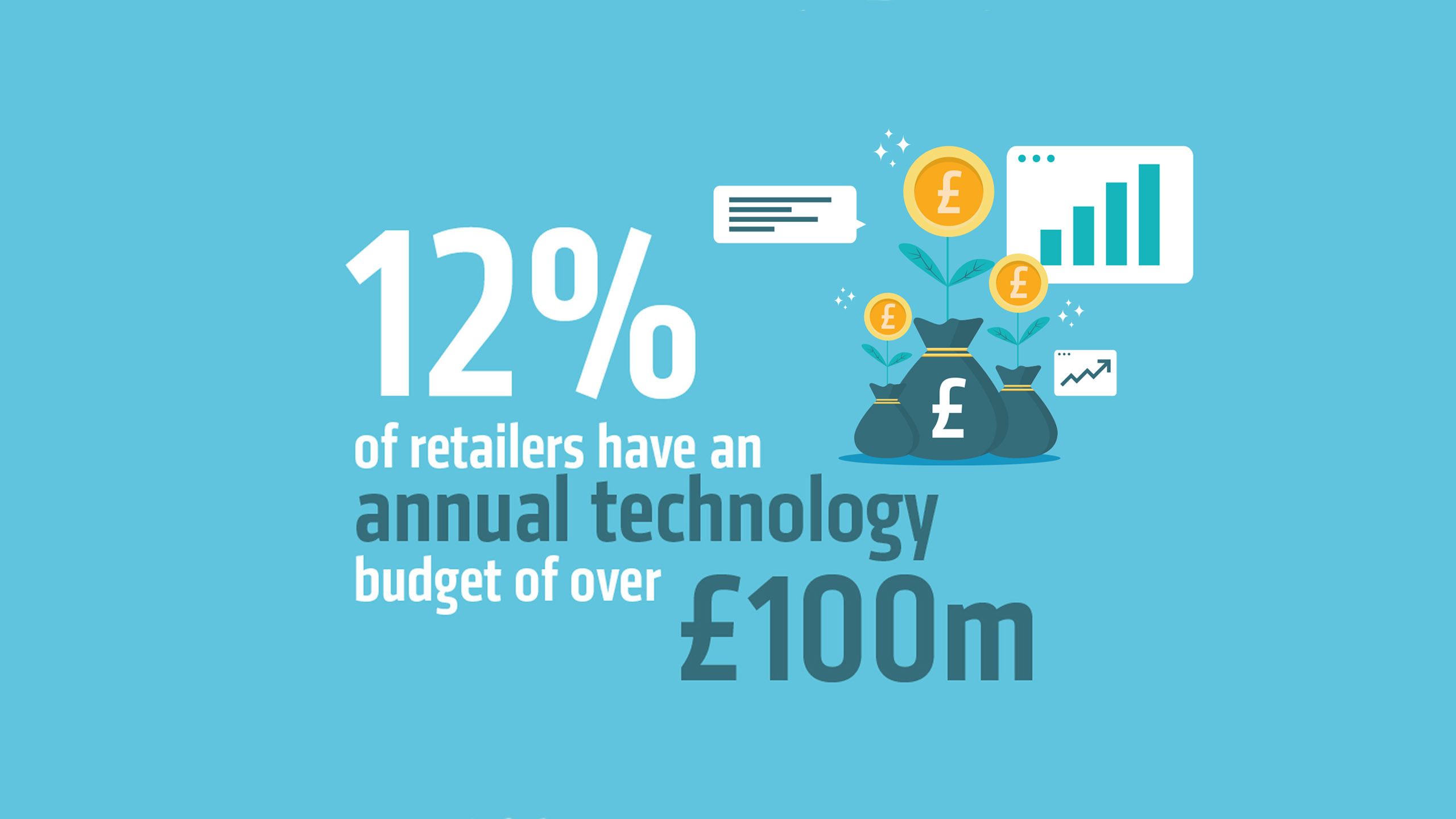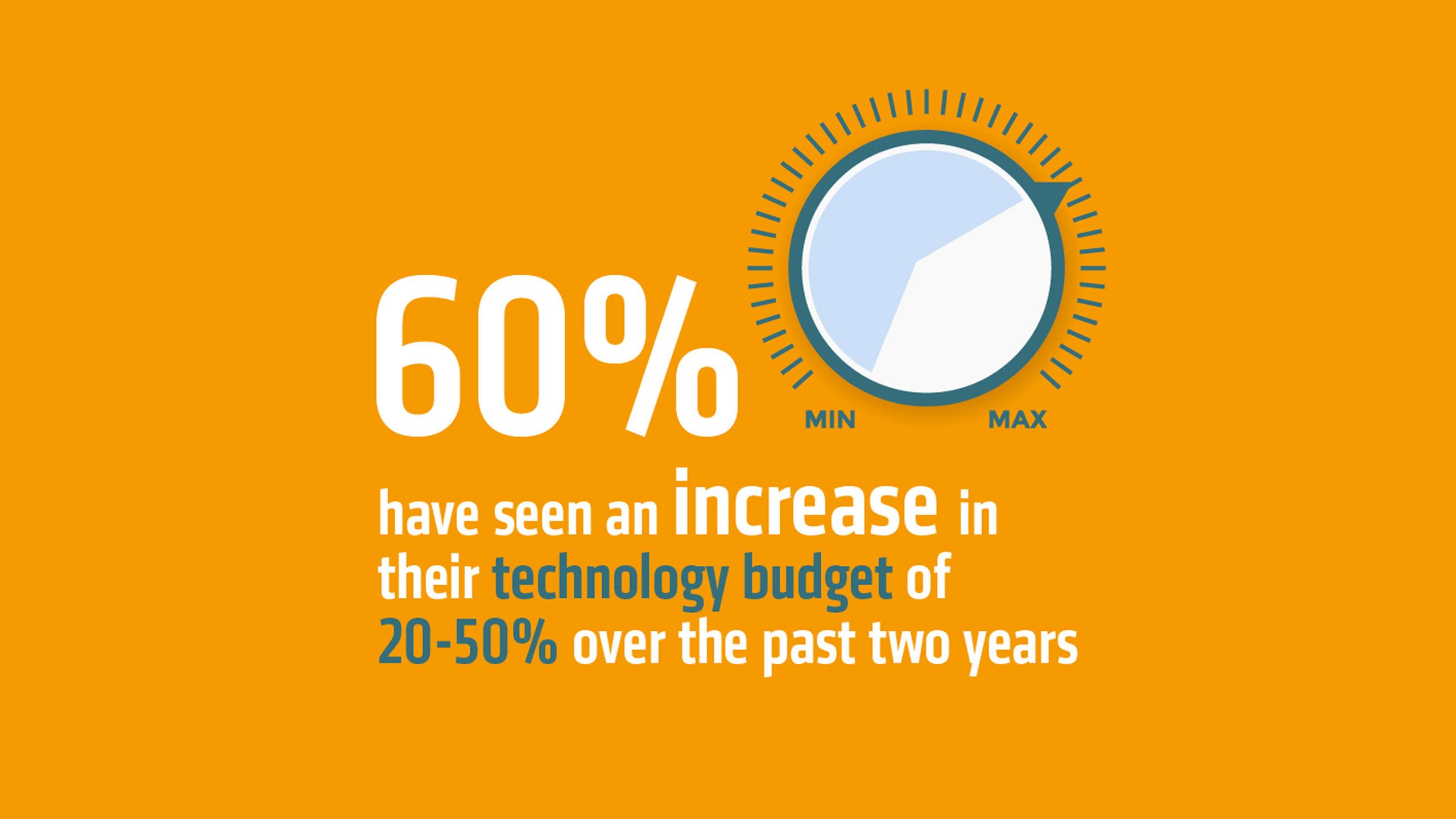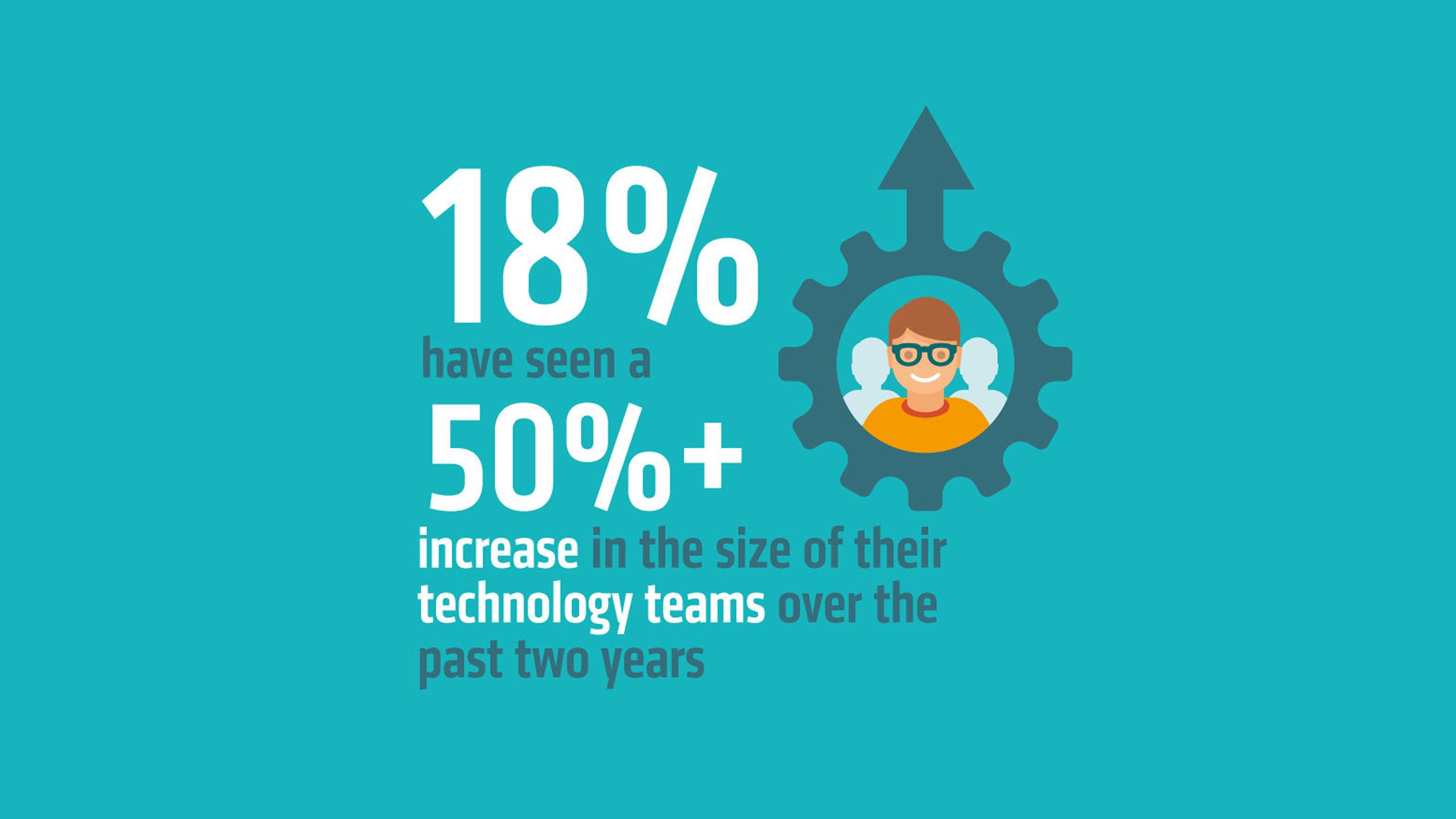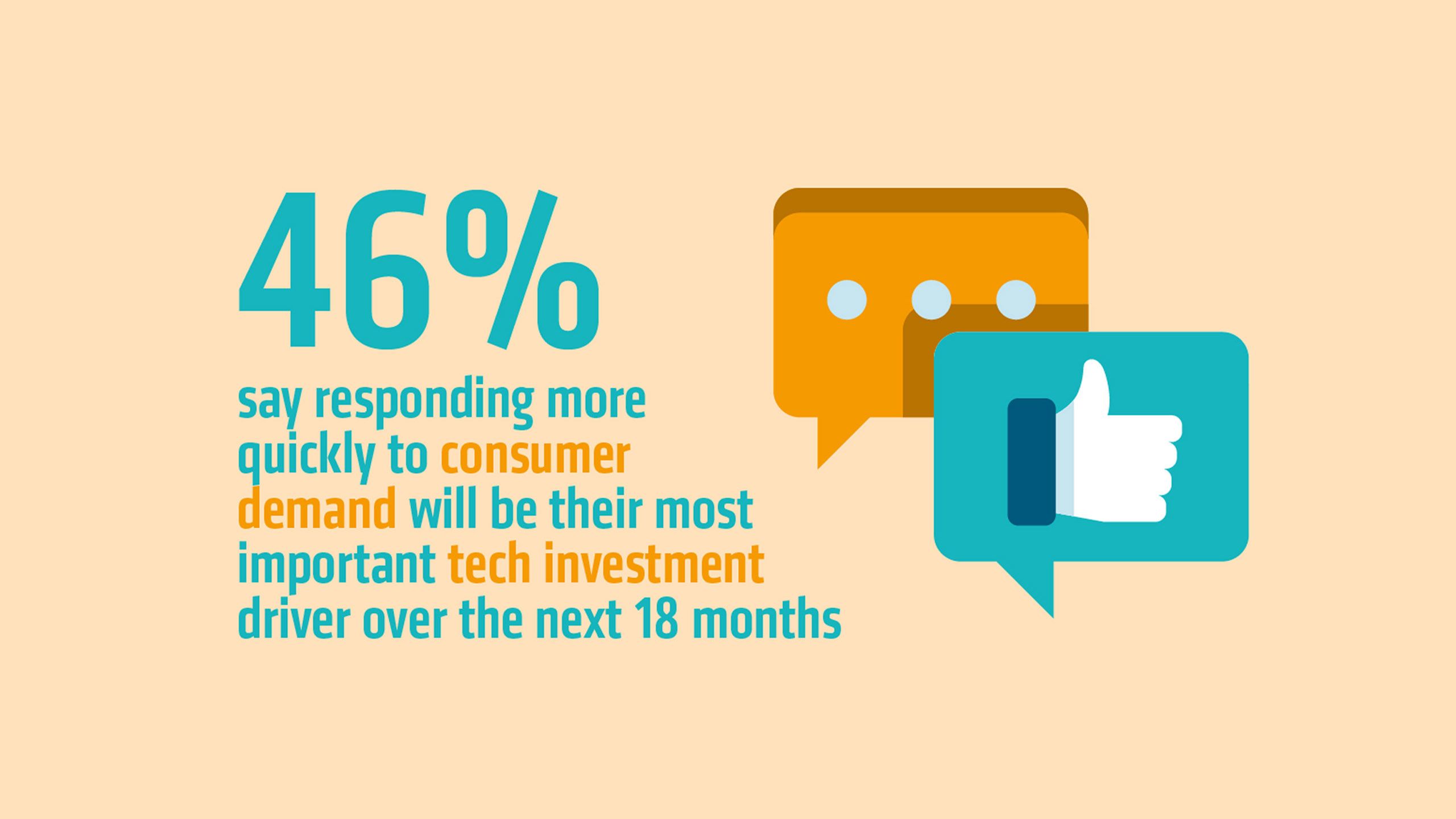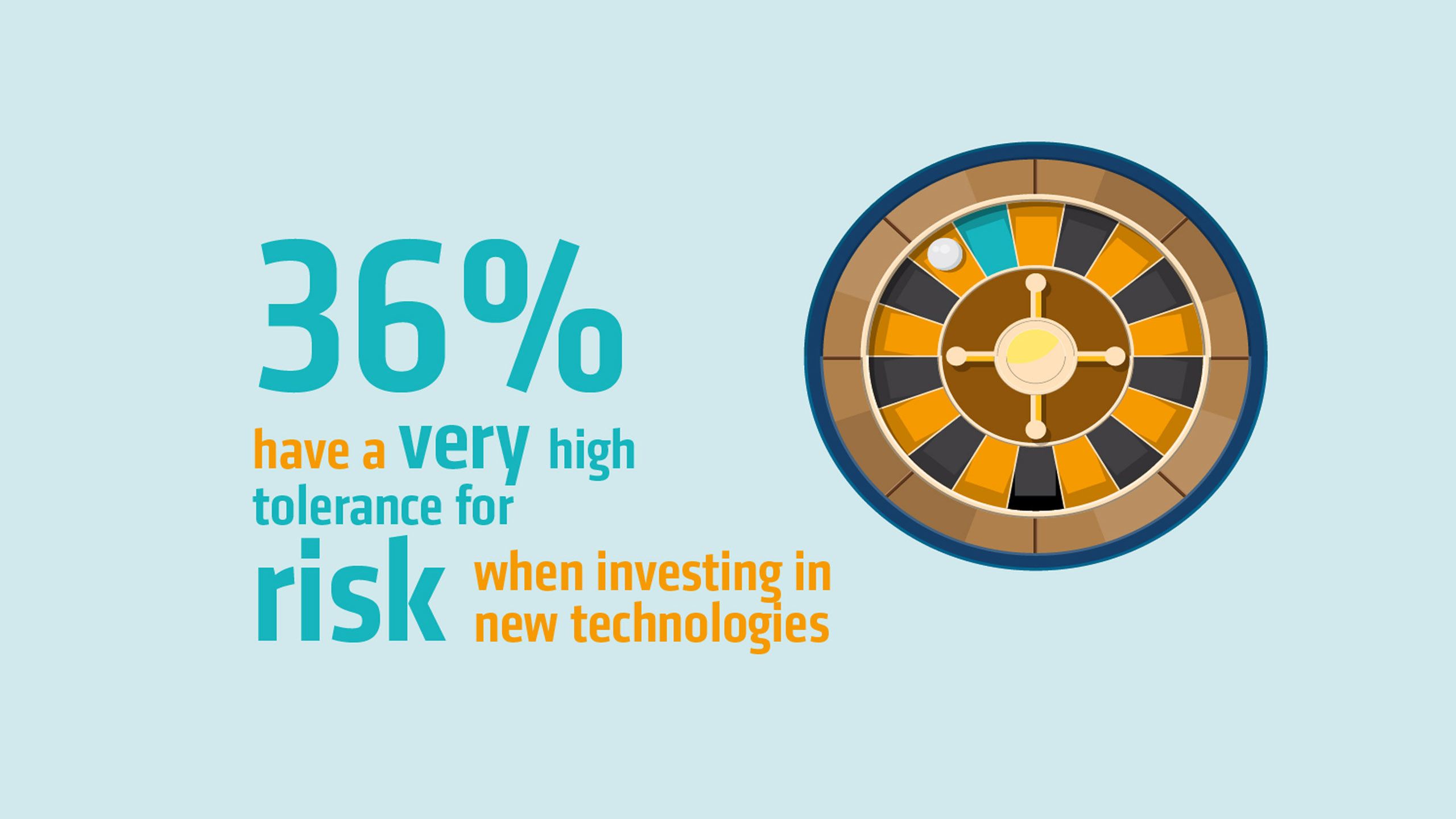 Item 1 of 5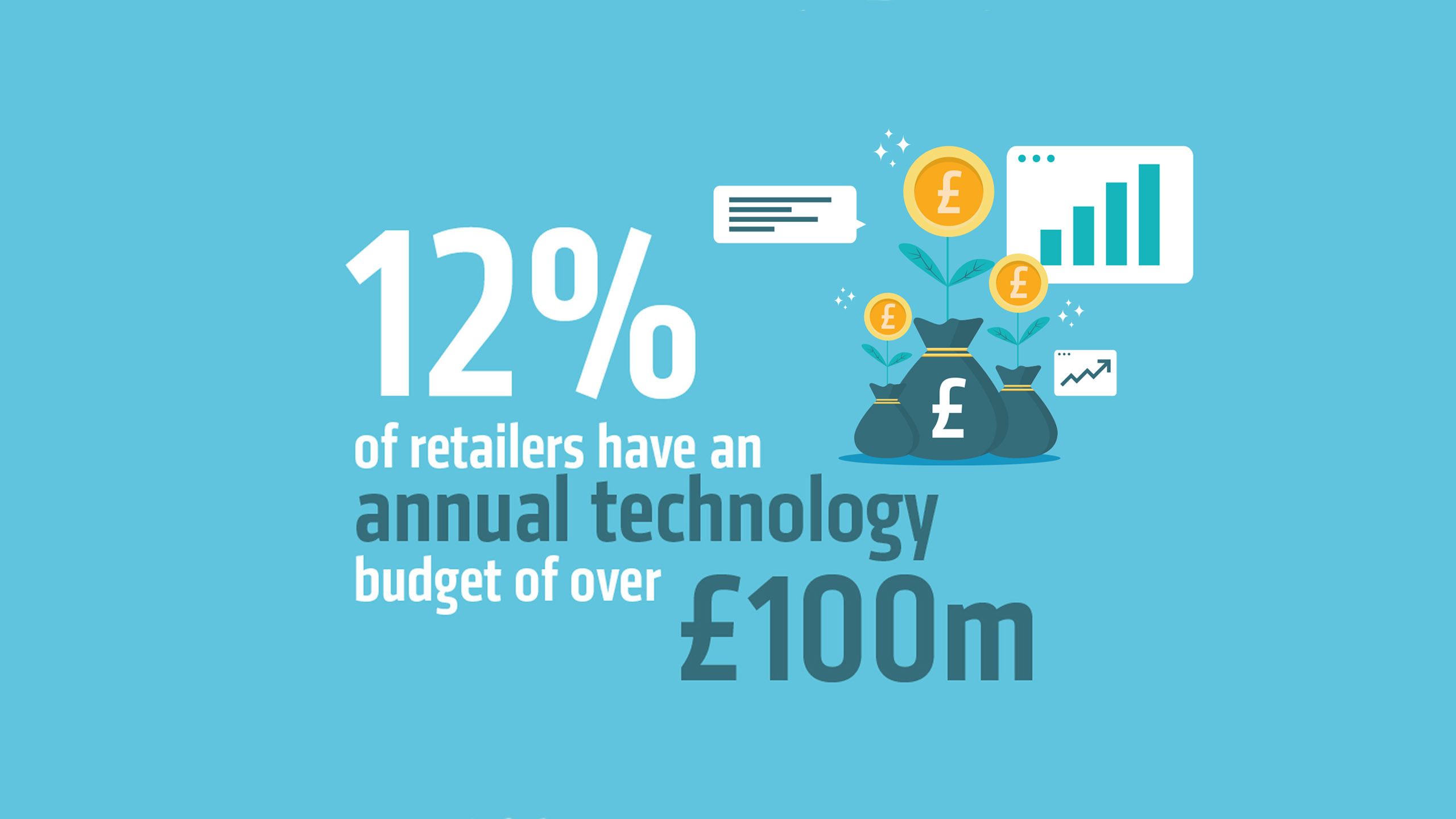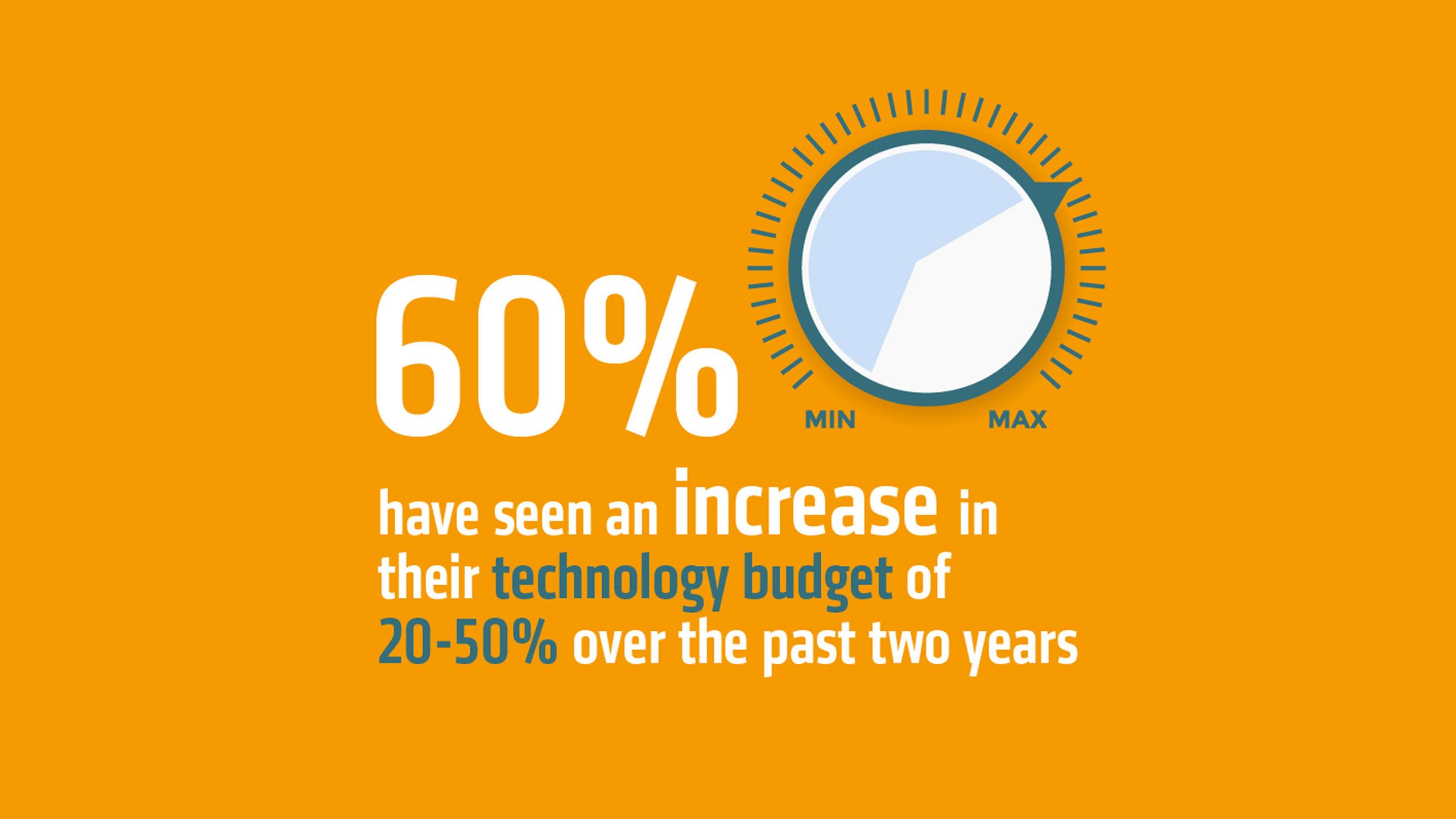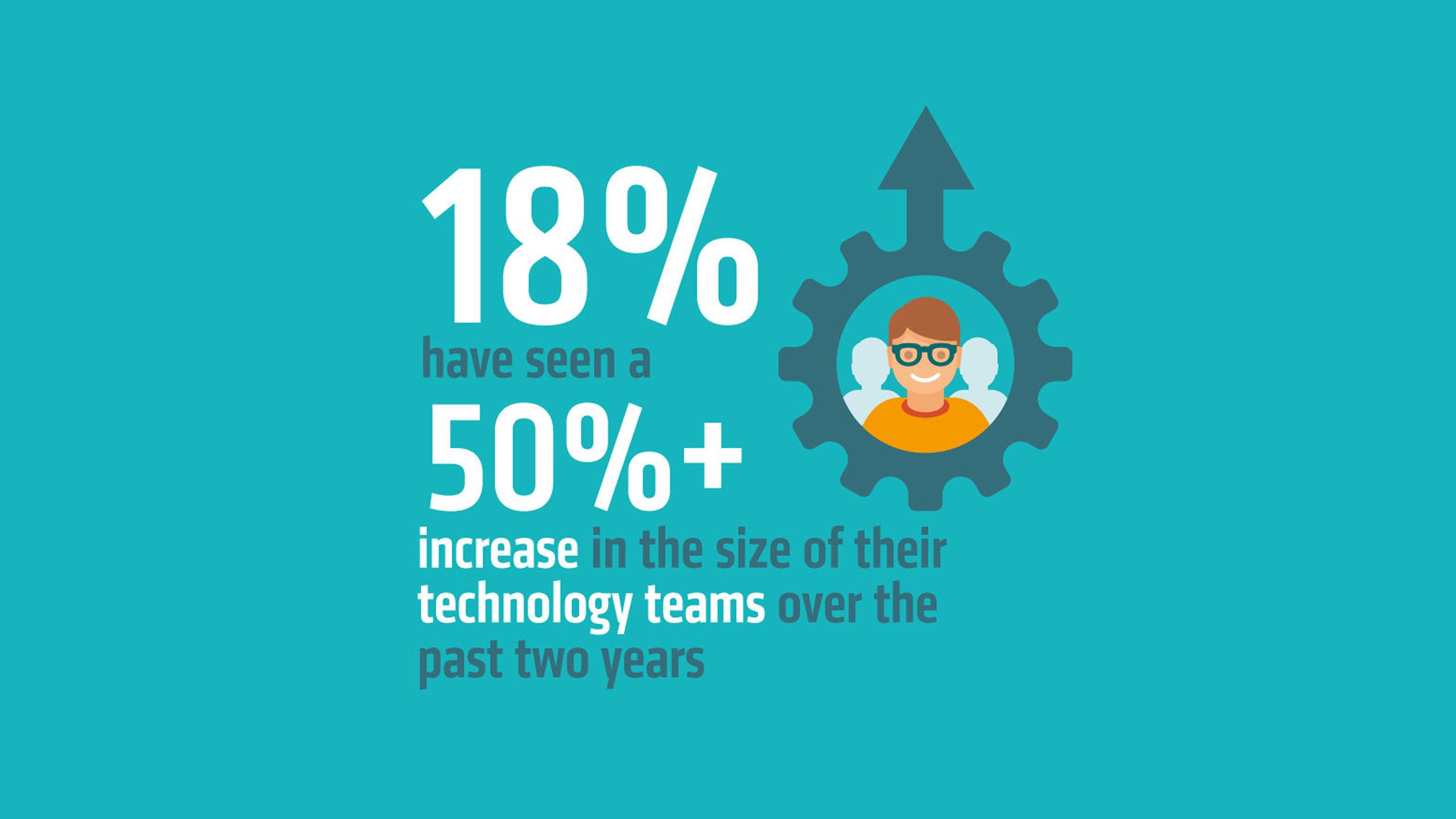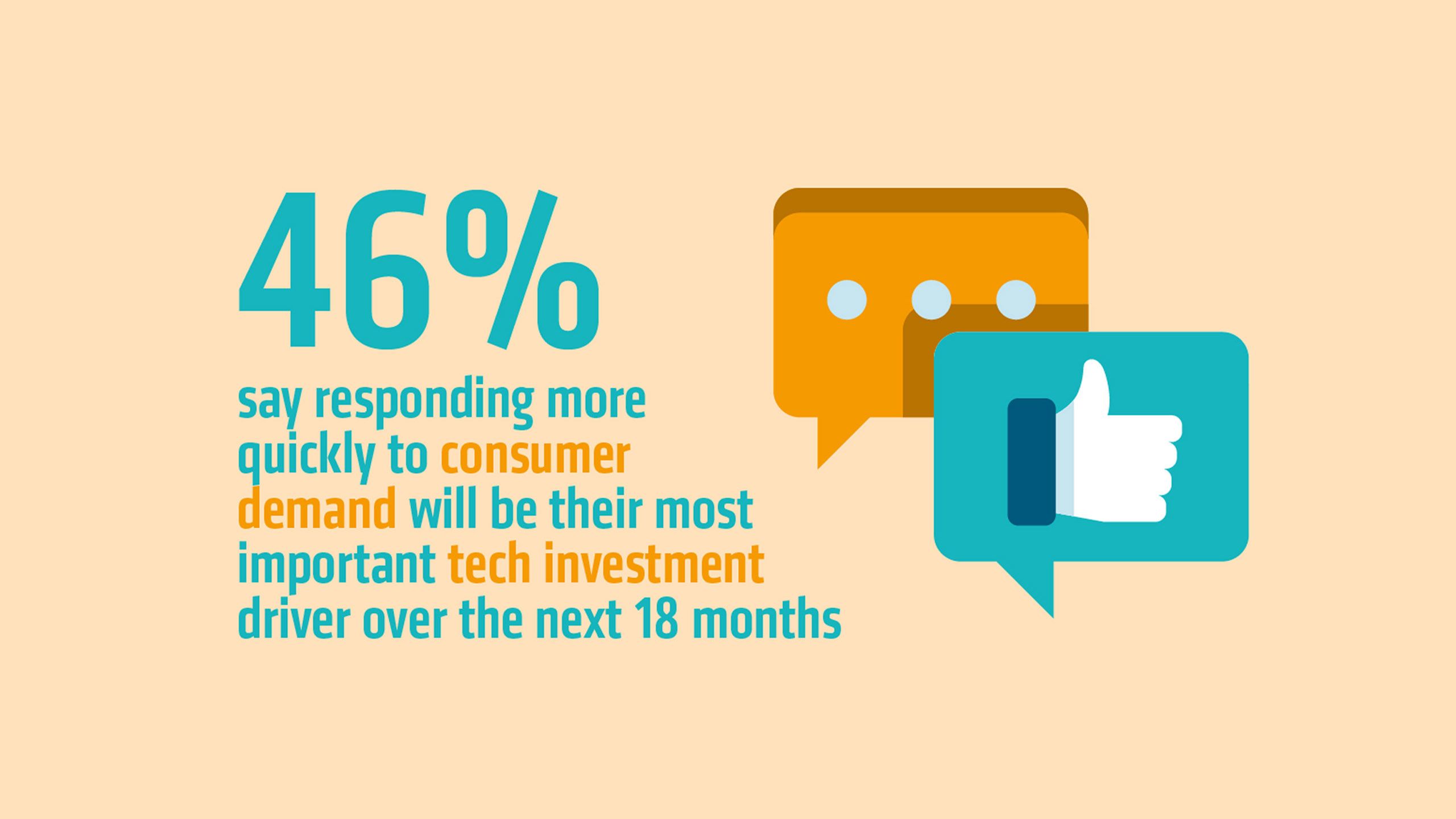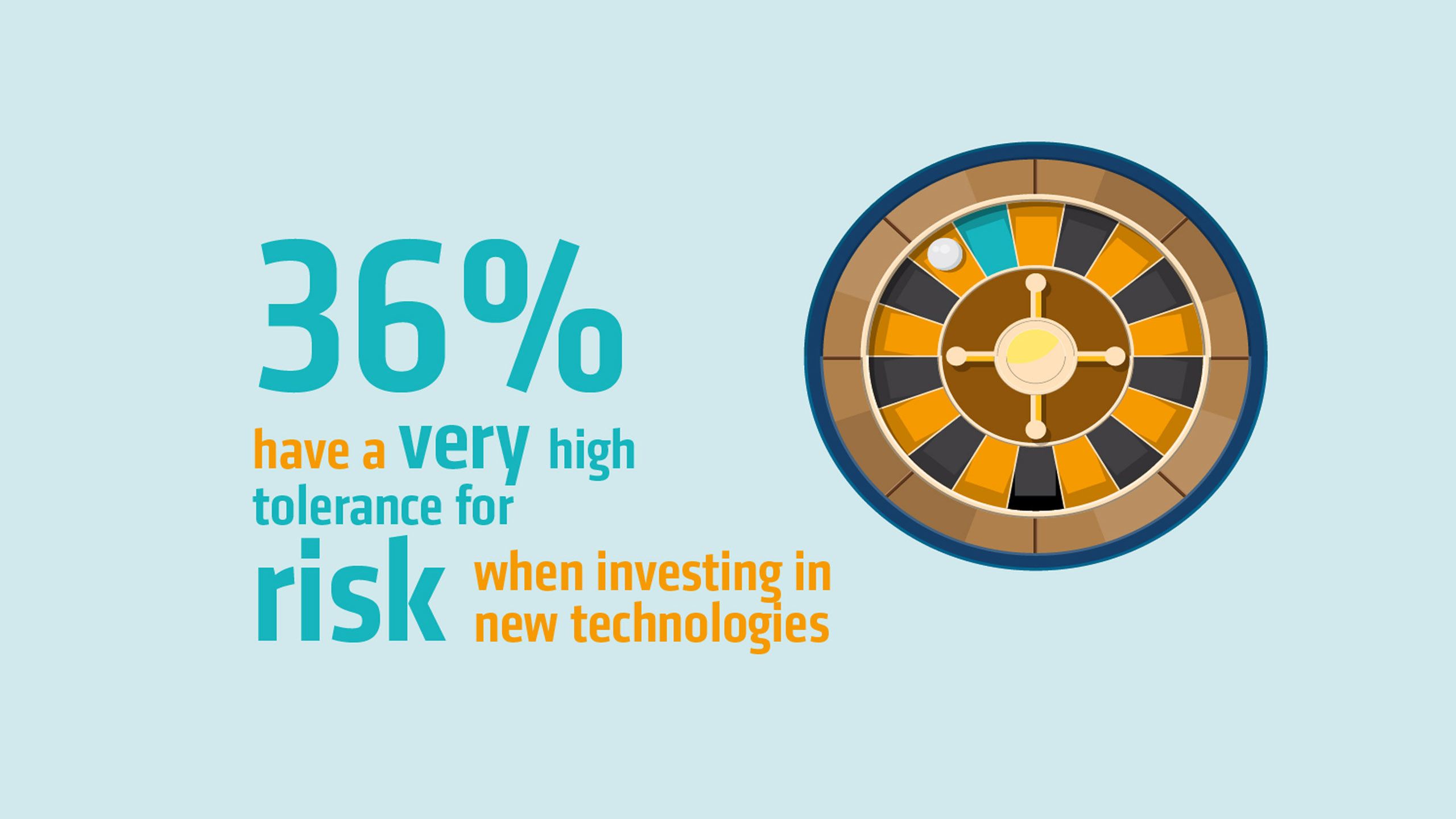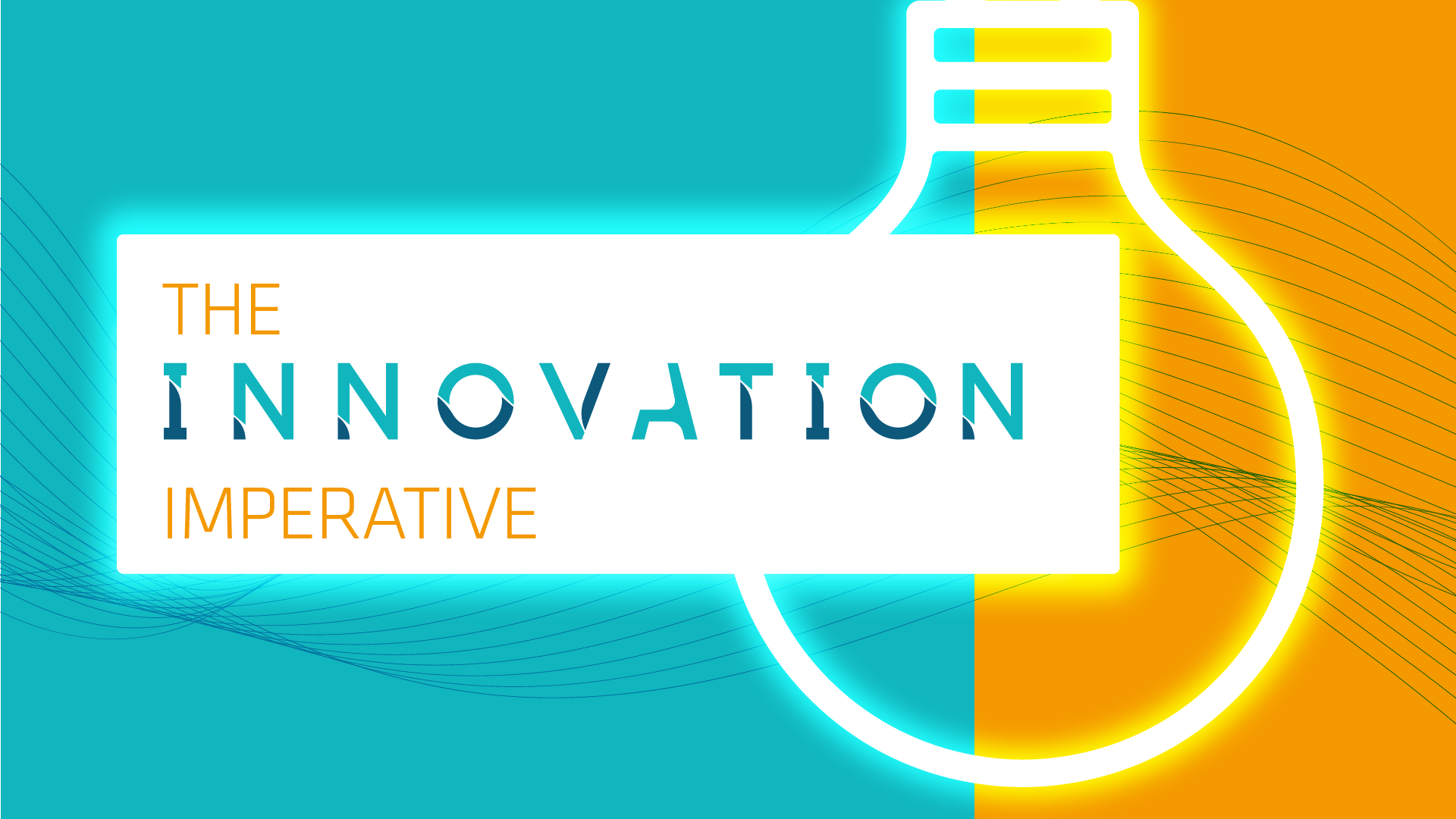 The rapid digitisation of retail since the start of the coronavirus pandemic continues to be a boon for businesses that have strong ecommerce capabilities. Research by Checkout.com published in January this year, based on a survey of 1,000 ecommerce retailers across Europe, found that 56% expected to see significant growth in 2022.
The current inflationary environment means that previously bullish growth predictions may need to be tempered slightly as households are forced to absorb the cost of rising food, fuel and energy prices.
Nevertheless, the prospect of UK consumers continuing to shop more through digital channels – online sales are predicted to account for 32.2% of total retail sales in 2022, according to Retail Week analysis, up from 30.6% in 2021 – has given retailers the confidence to invest in the technologies that can support future omnichannel growth.
Research for this report shows that among 50 retailers surveyed all but two have increased their technology spend during the past two years. The majority, 30 retailers, have increased their budget by 20-50%, while one reports a more than 50% rise. Seventeen retailers say spend has risen by 20% or less. Only one retailer has seen any kind of decrease in technology spend during the two-year period with another reporting no change in spend.
This willingness to spend big on technology is reflected in ongoing investment in the people tasked with delivering tech strategies: 47 retailers say the size of their technology team has grown during the past two years, with nearly half seeing a 20-50% increase in personnel. For nine retailers, the increase was more than 50%, reflecting the critical role technology experts are playing in retail operations.
For example, in May 2022 John Lewis Partnership unveiled a tech recruitment drive to ramp up digital capabilities across both the John Lewis and Waitrose brands. It was recruiting engineers to bring innovation and expertise across a range of technologies including software, cloud platform, native app, data engineers and delivery leads; a need driven by online now accounting for almost 70% of John Lewis' sales and nearly 20% of Waitrose's sales, up from 40% and 5% respectively just two years ago.
Customer experience counts
Our survey data suggests the UK retail sector is currently going through a period of sustained investment in digital technologies. Retailers report investment in technology over the next 18 months will largely be driven by the need to respond more quickly to consumer demand (23 retailers) and to deliver a more frictionless customer experience across all channels (20). These rank as far more important drivers than the desire to create a more unified back-end business (four) or to deliver cost and efficiency savings (three).
"Businesses need to invest to excite their customers and to make sure they maintain customer loyalty, particularly in an inflationary environment where we are likely to be considering discretionary spend a lot more carefully and also potentially be less loyal," says Retail Week data and insights director Lisa Byfield-Green.
Chief technology officer at Marks & Spencer Mike Yorwerth says the business is going through a "fundamental shift in how we think about technology". In the past, retailers could get away with thinking about single-channel relationships with customers, he says, but "now we're in this world where, as a customer, I'm sometimes online on my iPad or my PC, sometimes I'm using an app, I'm doing a click and collect, [or] I'm using my tech in store, and so no longer can you separate the customer from the tech they're using".
Tech a discrete function
For all that investment in technology is on the increase, most retailers still treat it as a discrete function, rather than cross-cutting within the wider business: 21 retailers say the technology function sits within the IT department while for 15 it is a standalone unit. Just three say it is a cross-cutting function that straddles the entire business.
For most retailers in our survey, responsibility for approving major technology investments sits with the chief technology officer (28 retailers), followed by the chief IT officer (14), reflecting the autonomy technology leaders are being given to invest in the latest innovations.
Given that very few retailers require decisions for major technology investments to be escalated to the top of organisation – among our retailers just two chief financial officers and four chief executives have ultimate responsibility – it suggests that speed is of the essence when investing in new capabilities.
Pets at Home to create customer-managed dashboards
Pets at Home's desire to create a seamless pet care experience is at the heart of its current technology investment strategy. It is ploughing £20m into Polestar, a transformational initiative to provide a digital interface capable of integrating services across its retail, grooming and veterinary care brands into a single, customer-managed dashboard.
Former chief executive Peter Pritchard, who exited Pets at Home in May, explained the concept behind Polestar to Retail Week: "Today if I want to access [each brand] as a customer, I have to go into each [of them individually]. What we're doing is creating a front-end so you log in as you and your pet and have access to all the services that you need.
"You'll be able to do everything – from the things you'd expect to do, like shop online, but also book appointments for any of our services, and see all your pet data, like birthdays or key information.
"You'll be able to access people in our organisation using telehealth or by video-conferencing an expert in our business. You'll be able to manage subscriptions.
"It's a fully integrated project that brings the whole business together – whether you want to connect with us physically or digitally."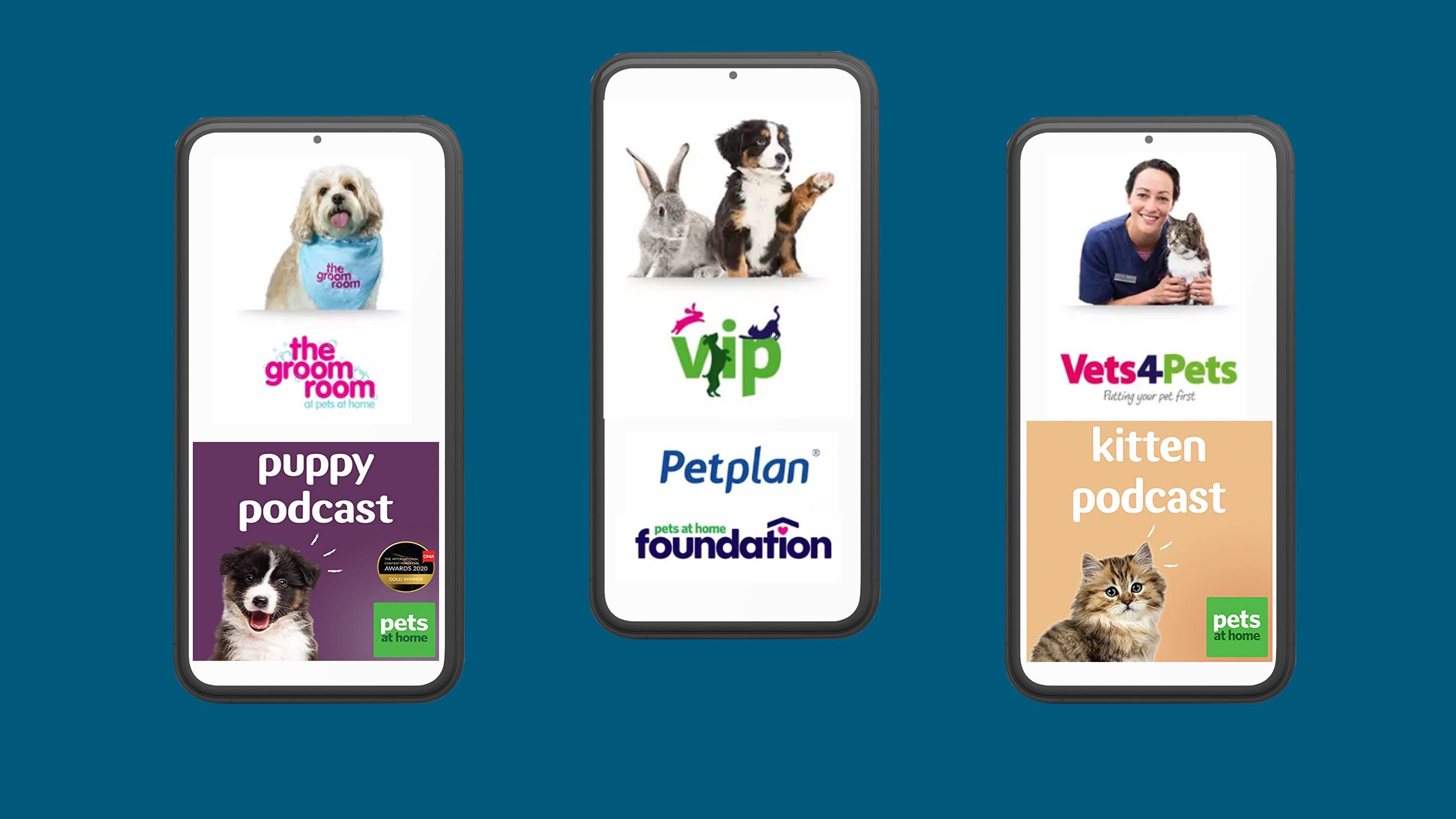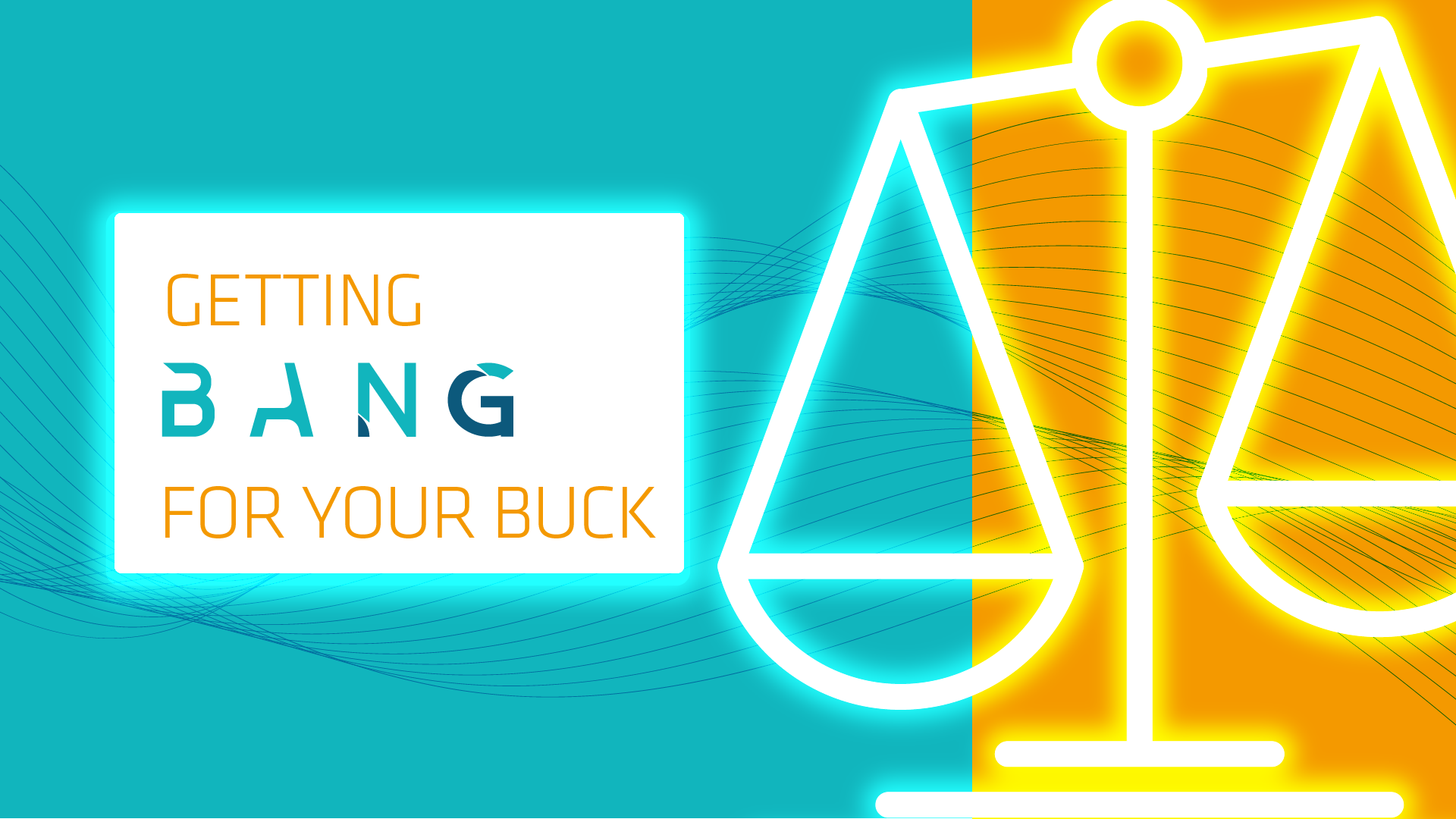 Retailers do not have bottomless pits of money to invest in new technologies; therefore, prioritisation of resources is key. The total value of those resources is increasing and in this chapter we delve into where retailers are targeting their investments to achieve results.
Our survey data shows a growing preference for plug-and-play technology solutions such as cloud-based software versus legacy in-house solutions. Twenty-two retailers say the make-up of their current IT systems and software is mostly plug-and-play versus just six retailers on bespoke legacy systems; for the remaining 22 it is an even split.
What's particularly striking is how the future balance of investment in systems and software is set to tilt even further towards off-the-shelf solutions. Over the next 18 months, investment priorities are in plug-and-play solutions at 31 retailers versus just nine that plan to focus on in-house development.
Accenture's managing director for Europe retail strategy Kelly Askew uses the analogy of changing a mobile phone to explain why retailers are increasingly favouring plug-and-play solutions.
"Remember how difficult it used to be to change from version to version of an old phone? Now, if you've got something like an iPhone or an Android, it just updates [automatically] and you really aren't bothered that much about installing new things or getting a new operating system," he says. "It's somewhat analogous with what is going on in retailers' technology estates, where they are looking for these packages and platforms that will continue to evolve and add features and functionality and manage a lot of that process of adapting to changing consumer demands and market trends with little to no cost to the retailer."
That is not to suggest that developing in-house solutions holds little or no appeal for retailers. A small but growing number of retailers are using their own technology platforms to create additional revenue streams.
Software as a service
Some experts suggest we are witnessing the emergence of a market dichotomy whereby a small number of retailers invest heavily in their own technology platforms and aim to monetise that investment by licensing the technology to third-party retailers.
Retail Week's Byfield-Green gives the example of Next's "in-house first approach to developing technology" through its Next Total Platform, which allows third-party brands such as Gap and Laura Ashley to plug into the retailer's infrastructure.
Ocado's Smart Platform is being leveraged at Morrisons in the UK and Kroger in the US for their online grocery businesses.
The Hut Group (THG) has invested heavily in growing its technology services arm which is underpinned by its proprietary end-to-end Ingenuity platform. Ingenuity powers THG's own websites as well as external clients, including Homebase and L'Occitane. THG chief executive Matthew Moulding recently cited the "operational resilience and performance" of Ingenuity as a highlight of the group's 2021 full year results, which saw revenues surge 91% to £2.18bn.
Hybrid models
Other retailers are pursuing hybrid models that combine best-in-class external platforms with in-house technology. In late-2021, The Very Group began trialling a stockless fulfilment model developed with Adidas and Reebok that sees the sportswear brands fulfil some orders direct to Very.co.uk customers. This in turn allows the online retailer to increase its product assortment.
The model has subsequently been scaled up to include Quiz, Lacoste, Kickers, Berghaus, Speedo and Ann Summers, a process that has involved implementing new in-house technology platforms integrated with external platforms, including Oracle Retail Merchandising Cloud Service and IBM's Sterling Order Management.
The Very Group CIO Matt Grest explains that while integrating in-house and external platforms is "not without its complexities" it ultimately means the retailer "can access the best of both worlds to quickly and easily expand our brand portfolio and, in turn, customer experience".
Risk and reward
Few technology investments are entirely without risk, but one striking finding from our survey is just how high the tolerance for risk is among retailers investing in new technologies – 23 declare they have a 'high' risk threshold and for 18 it is considered 'very high'.
Byfield-Green adds that "retailers can't afford to stand still, they have to take those risks for the long term gains", but she warns that those responsible for investment decisions have to constantly keep in mind "what the benefit is to the business and how it benefits customers".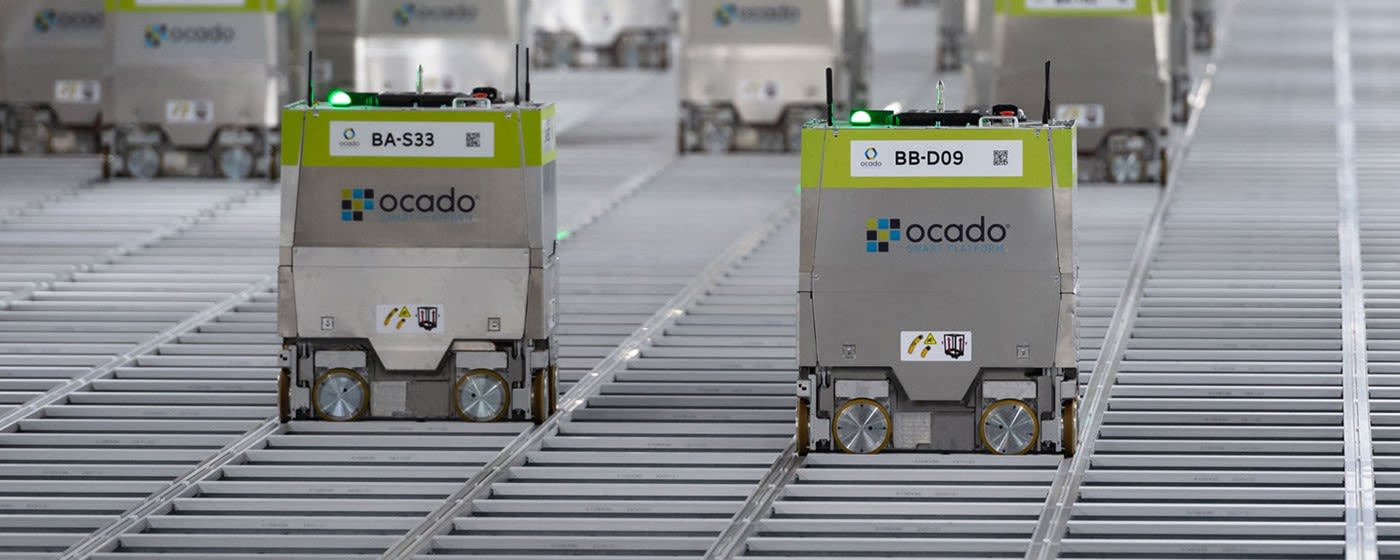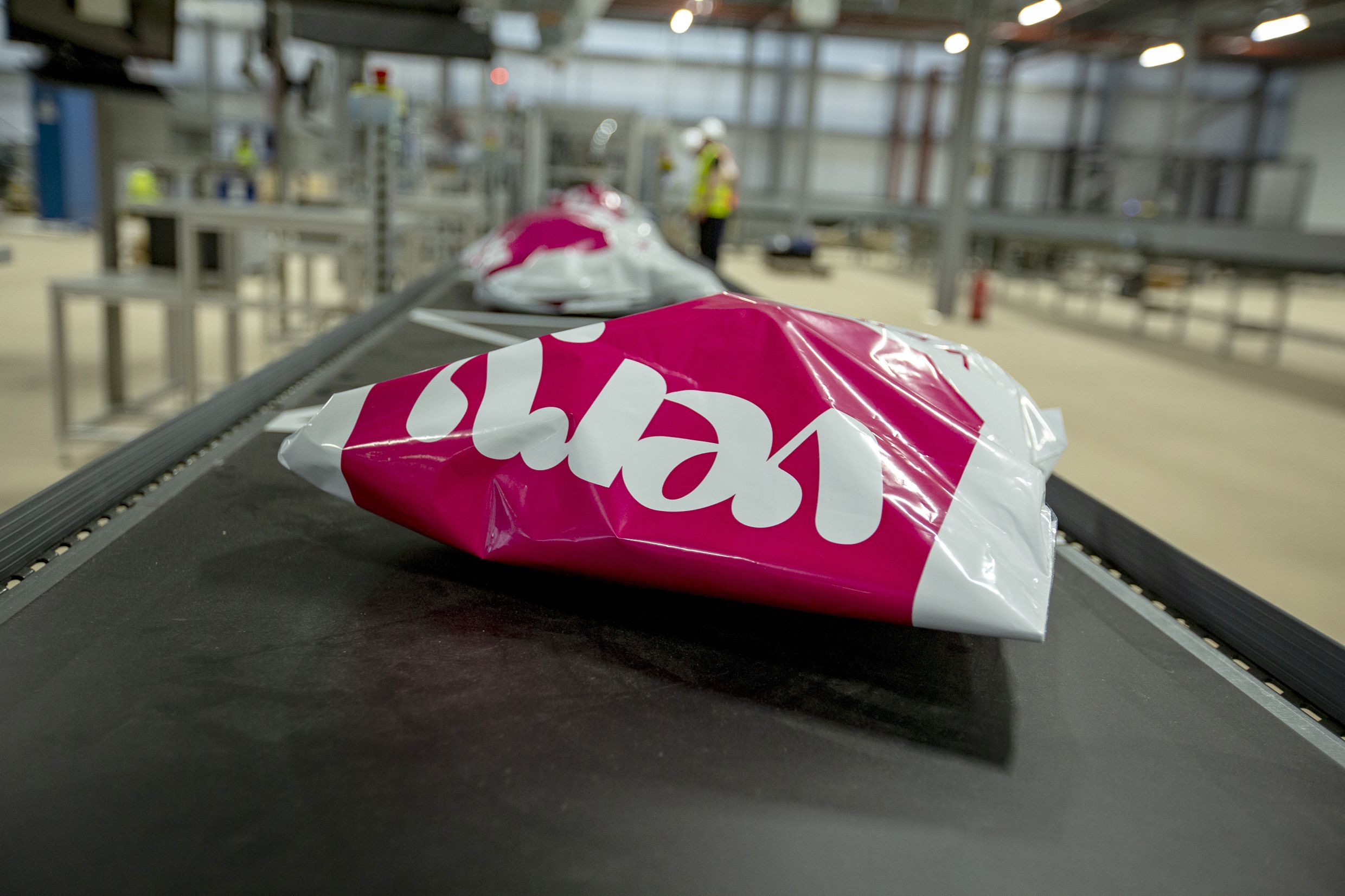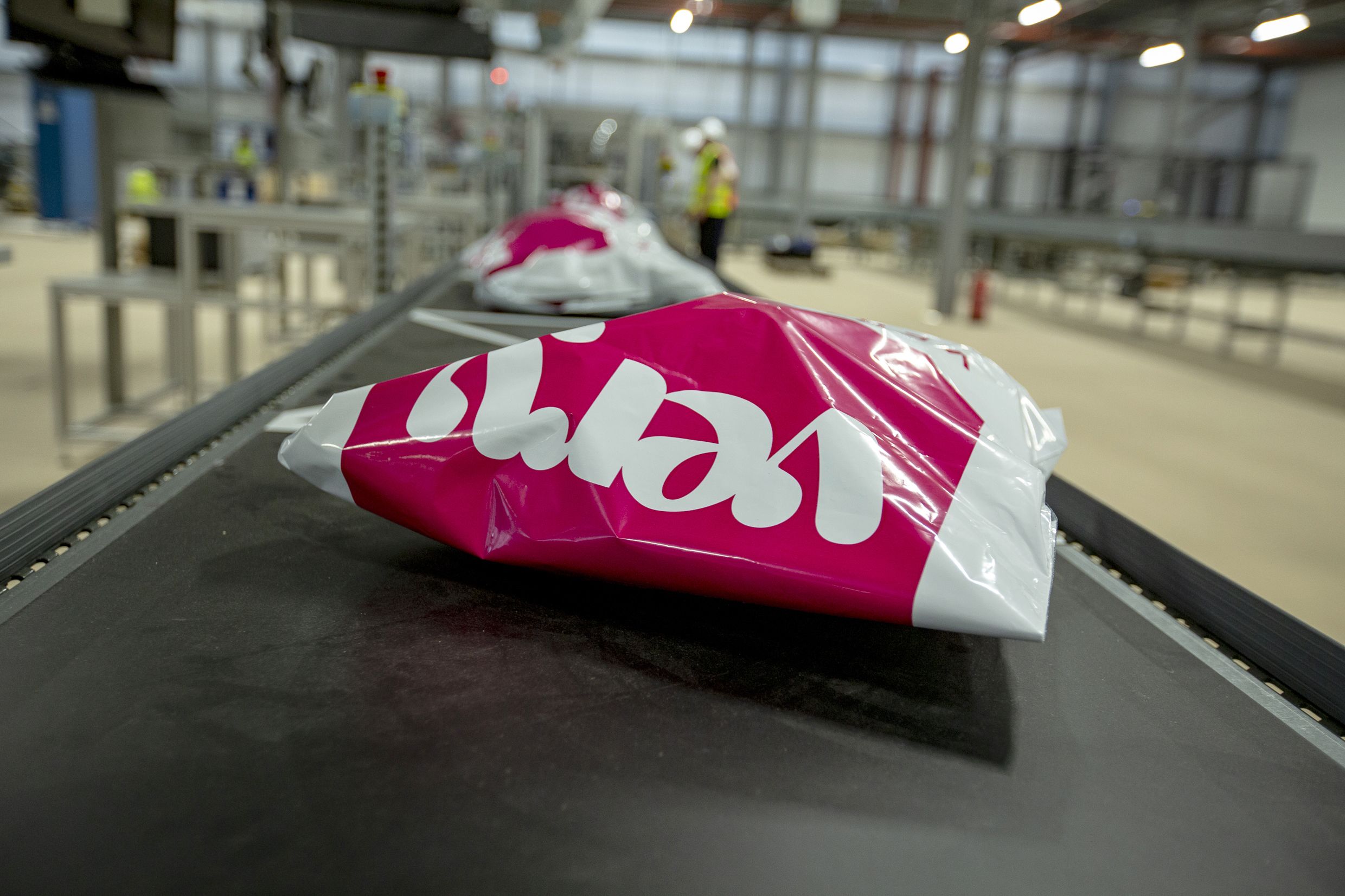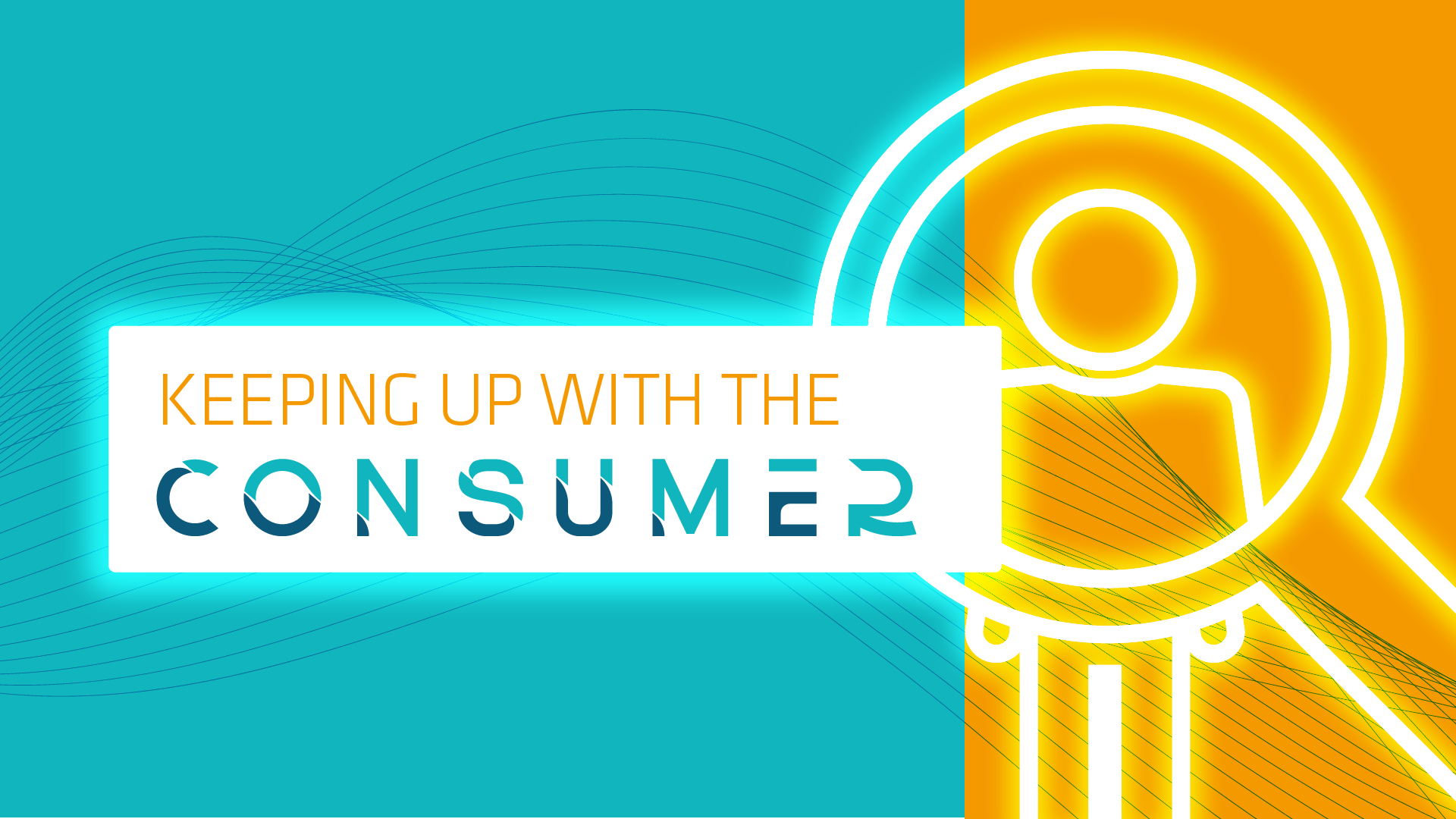 Retailers are planning to invest in new technologies across the length and breadth of their operations – from the warehouse to the website – with 21 retailers of those surveyed reporting an even split between planned investments in consumer-facing and back-end technologies over the next 18 months.
However, among the remaining respondents there is a clear bias towards front-end investments: 12 and 14 retailers respectively say investments will strongly or somewhat be in favour of consumer-facing technologies, versus those retailers that are planning to strongly favour (one) or somewhat favour (two) back-end solutions.
This stands to reason: consumers are increasingly rewarding retailers that offer frictionless, convenient and exciting experiences. Attributes such as personalisation and a good payment experience are fast becoming an expectation among shoppers rather than a point of difference for retailers. Indeed, it is these two areas that emerge as the equal highest consumer-facing investment priorities for retailers among a diverse spread of front-end attributes.
Grocers feed demand for personalisation
Supermarkets have been making sustained investments in personalisation in order to gain an edge in the ultra-competitive grocery market.
Last year, Sainsbury's launched My Nectar Prices, which chief marketing officer Mark Given says allows the retailer to "personalise loyalty and really reward customers with consistently great value in a way that works for them and on the products where it matters most".
Rewards can be tailored to the tastes of individual shoppers and refreshed and updated as these change. For example, Nectar customers shopping in store using Sainsbury's SmartShop technology can now access discounted prices on 10 key products chosen specifically for them.
Tesco is also linking loyalty with personalised rewards through the development of its Clubcard proposition. Earlier this year, the retailer recruited 1 million of its customers to trial an in-app personalised digital summary of their experience and value with Clubcard. The '2021 Unpacked' feature gives customers the chance to see the points they earned and money saved via Clubcard prices and subscriptions like Clubcard Pay+ and delivery saver.
The number of regular Clubcard app users has increased more than fourfold over the past two years to 9 million and Tesco says customers are now using Clubcard on more than 75% of all UK Tesco transactions. This in turn is allowing the grocery giant to improve the customer experience with personalised coupons and increasingly relevant rewards.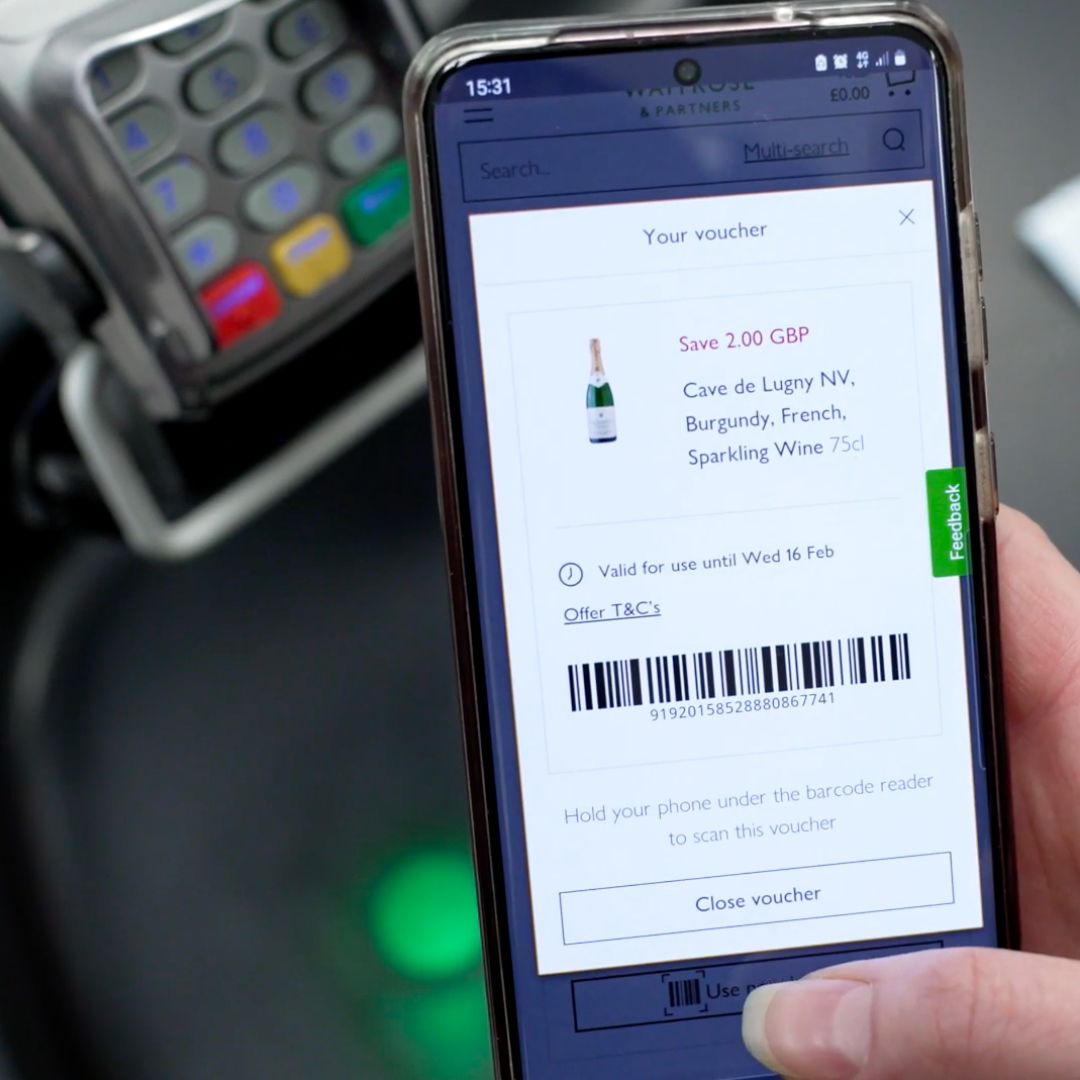 Waitrose has also been investing heavily in personalisation, culminating in a relaunch of its myWaitrose loyalty programme in February. The new scheme offers a selection of tailored offers available every week with the breadth of choice dependent on how often the customer shops, meaning the more people shop, the more they can save. It now covers up to nearly 15,000 products, up from just 50 products previously.
Making it pay
Digital payment technologies such as buy now, pay later (BNPL), crypto, digital wallets, QR codes and biometrics rank as another key consumer-facing investment priority for retailers.
Digital payments are now fully integrated into the economy, with an increasing cohort of consumers wanting to pay for goods with a tap of their phone or smartwatch. Findings from Checkout.com's June 2021 The New State of Retail report showed that 80% of European consumers intended to use a digital wallet such as Apple Pay, Google Pay or PayPal in the following 12 months and 40% planned to do so regularly.
The findings are reflected in retailers' investment priorities: when it comes to payment technologies, retailers are investing most heavily in digital wallets (22 retailers), followed by biometric scanners (11) and BNPL technology (nine).
Growth in BNPL
Companies offering BNPL services have proliferated in recent years, including the likes of Klarna, Laybuy and Clearpay. More recently, retail giants Amazon and Apple have sought to capitalise on the BNPL opportunity.
Amazon is partnering with Barclays to offer customers the choice of paying automatically by instalments. Shoppers can apply for a credit account from Barclays, allowing them to spread the cost of purchases of £100 or more on Amazon's UK site in equal automated monthly instalments of between three months and four years.
Apple, meanwhile, announced in June the launch of a new service, Apple Pay Later, which will allow consumers to pay for purchases in four equal payments over a six-week period at retailers that already accept Apple Pay. The service will initially be introduced in the US later this summer and is free of interest and fees.
Adoption of cutting-edge payment technologies is set to be an important point of difference for retailers in the years ahead: 31 retailers strongly agree with the statement that the integration of a wide range of digital payment technologies will be a key driver of future revenue growth and customer experience innovation.
"Payments are crucial to a retailer's success," says Maxime Colas, sales director, retail, at Checkout.com. "As the data shows, consumers are increasingly sensitive to the experience offered at the digital checkout – it can make or break a sale.
"But it's not all about the front-end experience. Retailers using a modern payments platform also have the opportunity to capture the rich insights that payments data provide to find opportunities to streamline internal processes and find new levers of growth."
Customer service upgraded
Customer service technologies rank as the number one priority for nine retailers and feature highly among retailers' second- and third-ranked priorities.
Retailers are increasingly looking to employ machine-learning technology to deal with fact-based queries with the aim of reducing costs and freeing up human customer service operatives to deal with more complex queries.
Very chatbot's face value
Very.co.uk's chatbot is now the online retailer's largest customer service channel answering around 65,000 queries every week. It uses AI to recognise and understand natural language, helping customers with queries including tracking orders, changing account details and reminding the customer of their next account payment date.
The Very Group's Grest explains that the chatbot learns and becomes more effective through every interaction. "Three-quarters of customers who interact with Very Assistant don't go on to call us," he says.
He describes the impact on operational effectiveness as "profound" with inbound customer service calls reducing more than a quarter year on year. "Removing the associated cost has allowed us to reinvest in training our people to become specialist advisors handling more complex and emotive queries."
Work has now started to integrate the Very Assistant with other systems to enable further chatbot capabilities, such as automation of processes and data capture.
Added extras
Our retailer research shows that certain areas, such as last-mile logistics and virtual and augmented reality, rank as a lower overall investment priority for retailers.
Retail Week's Byfield-Green says she has detected a trend whereby "we're seeing less of what you might call 'bells and whistles' or experimental technology" in favour of investments targeted at "solving problems, gathering customer data, improving the customer experience and driving loyalty".
Still, retailers that believe they can gain an advantage by investing in, for instance, futuristic last-mile technologies are demonstrating their willingness to do so.
Wilko backs driverless StreetDrone tech
In September, high street retailer Wilko ploughed £3m into UK autonomous delivery company StreetDrone as part of a plan to bring autonomous deliveries to its customers by the end of 2023.
The investment will be focused on the development and eventual deployment of StreetDrone's driverless Pix-e delivery vehicle, as well as its accompanying delivery system and app.
Wilko chief executive Jerome Saint-Marc says the retailer's decision to invest aligns with the changes in consumer behaviour that accelerated over the pandemic.
"What we've seen, which has been exacerbated through the pandemic, has been that customers really value convenience and that convenience journey is not going to stop," he says.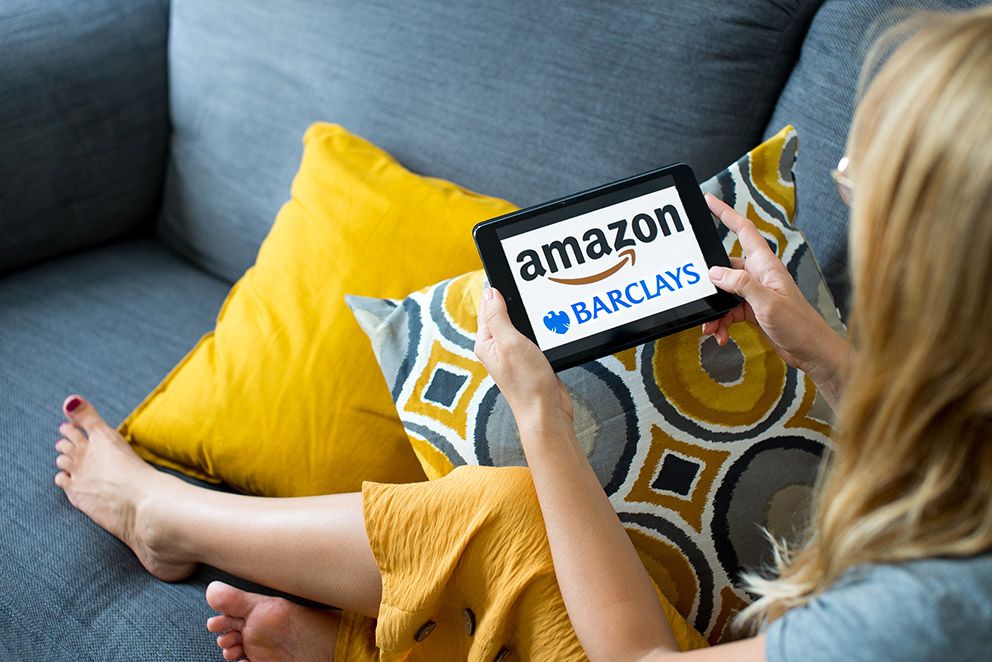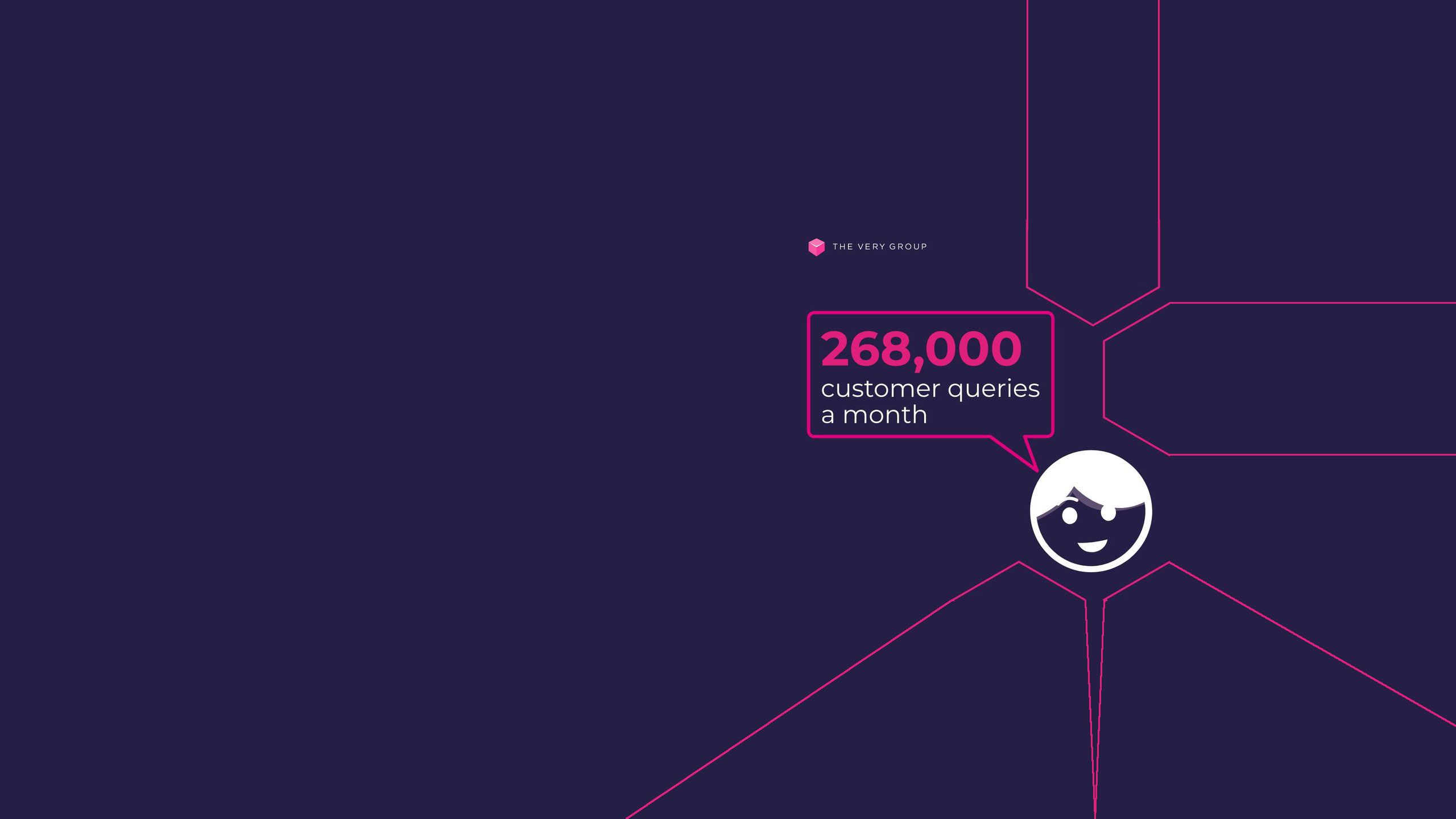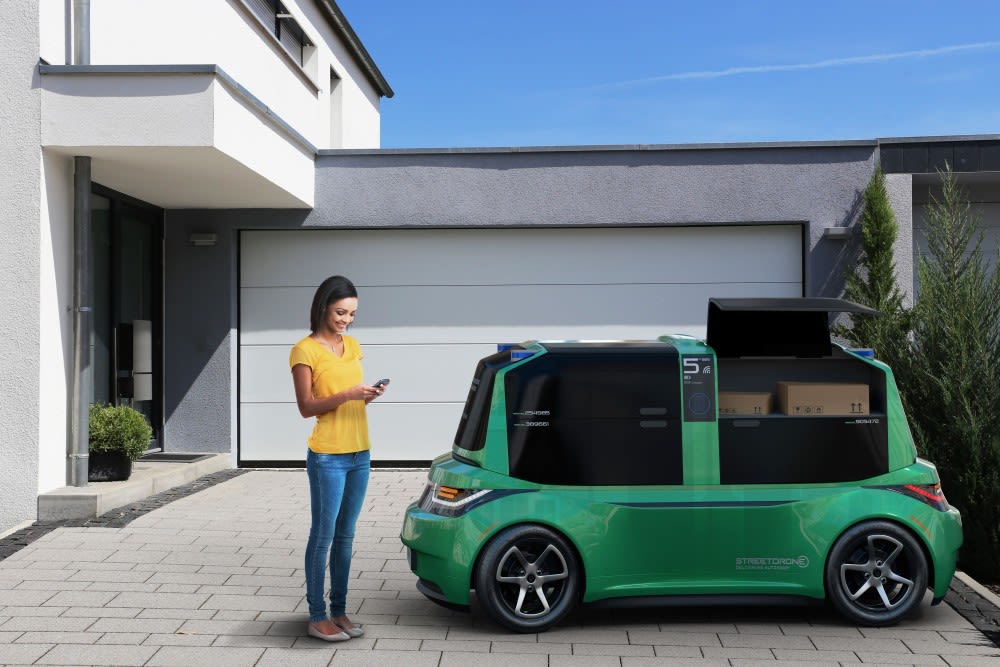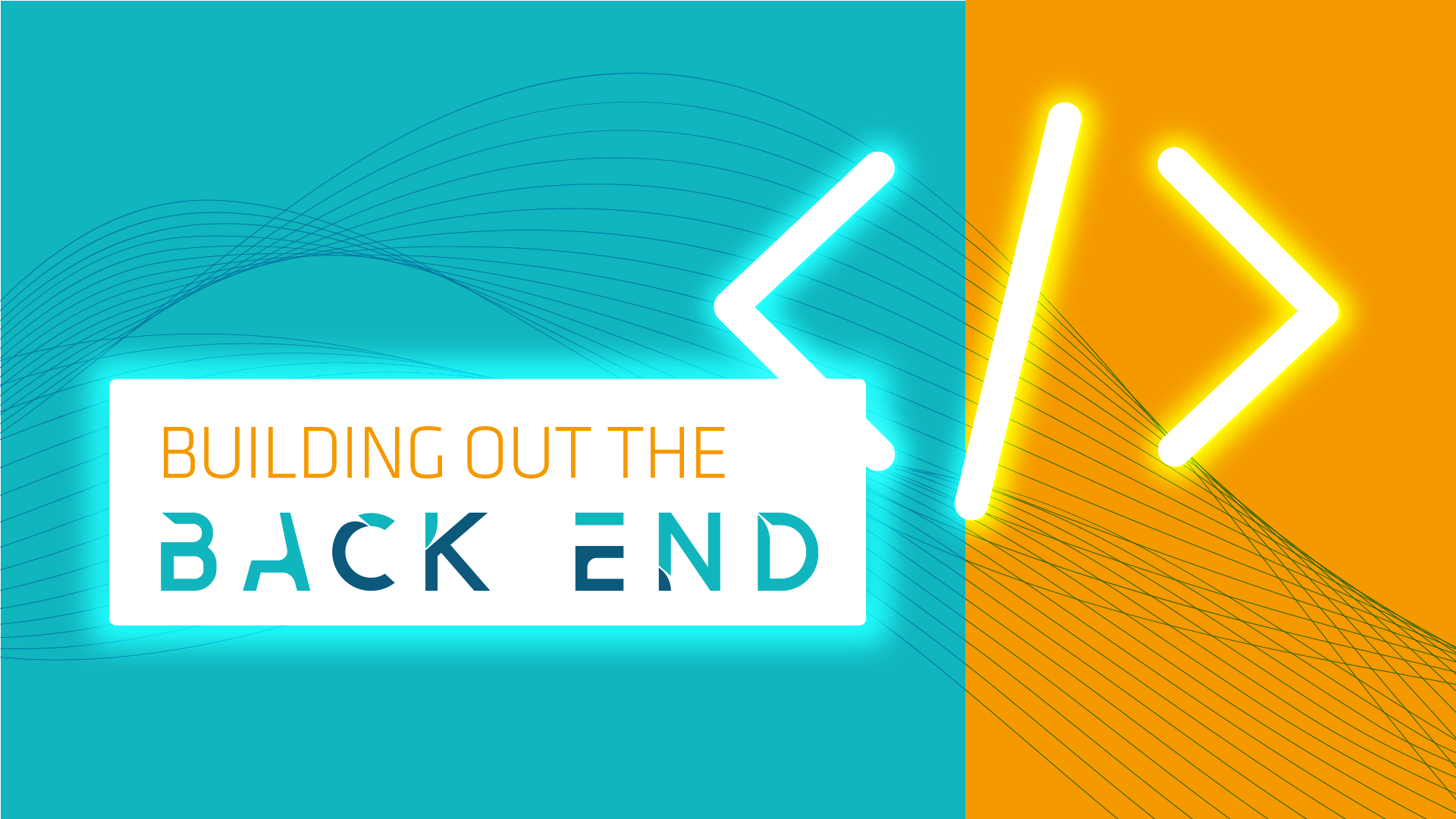 Investments in consumer-facing technologies will only add lasting value if they are supported by an effective back-end operation. Indeed, the back-end investment priorities of our retailers point to a desire to invest in technologies that enable the kind of personalisation and customer service experience that people increasingly expect to find at the front-end of the shopper journey.
Software that achieves high levels of data management and performance analysis – such as customer and website analytics – ranks as the number one priority for 17 retailers, considerably higher than investment in the hardware being deployed in areas such as warehousing (four retailers), fulfilment (three) and transportation (two).
Investment in security – such as encryption, data management and payment authentication – comes second with 15 retailers ranking it their highest priority, followed by investment in technologies to support stock management (nine retailers) such as demand forecasting, stock control and optimisation.
Retail Week's Byfield-Green makes the point that for many retailers achieving a single view of data, by moving away from systems that "don't talk to each other", has become a key back-end investment priority.
Retailers increasingly need to have a 360-degree view of their data to profile customer behaviour across every touchpoint. AI and machine-learning tools are making it easier to do just that by sifting through web data and social media engagements, and providing a more detailed and nuanced view of each individual customer.
Accenture's Askew says the level of sophistication that can be achieved in dealing with disparate data sources has reached a tipping point. Beyond a basic ability to capture data showing when the customer made a purchase and what they bought, he notes how retailers are now able to capture "data from the cameras that are in the store, how employees are moving, how customers are moving, where products might be out of stock, the length of queues and whether changing rooms are getting backed up".
All these data points can flag interventions that could help retailers improve customer satisfaction. The end result is that "both the underpinning data infrastructure and technology as well as the science and the individuals who are able to translate that into actionable insights are top of mind for just about every retailer", says Askew.
The more we understand, the more we can bring our customers' experiences to life ... by 2025 we want every customer to have a different experience, bespoke and unique to them
Grest says The Very Group has one of the richest and deepest consumer-focused data sets in the UK and is building new data analysis tools to increase its capabilities.
"The more we understand, the more we can bring our customers' experiences to life, with bespoke shopping and marketing experiences, including relevant, timely and personalised offers, suggestions and promotions," he says. "By 2025 we want every customer to have a different experience, bespoke and unique to them."
Investment in back-end technologies such as website analytics can help retailers better target their front-end investments. For example, Pasta Evangelists, the fast-growing direct-to-consumer food retailer, analyses users' online visits with heatmaps to help it understand which parts of the website are most appealing to users based on where they click, and also which areas don't foster engagement so that they can be earmarked for improvement.
Keeping your guard up
Providing robust data security software systems is another top priority for retailers.
A number of retailers have had to declare cyber-attacks this year. In April, The Works temporarily shut some of its shops and suspended deliveries to stores in response to an attack that involved what it described as "unauthorised access to its computer systems".
In the same month, online cards and gifts retailer Funky Pigeon was forced to take its systems offline and temporarily suspend all orders following a cybersecurity breach.
In Fenwick's latest full-year results, unveiled in September, the department store chain highlighted increased investment in its IT and cybersecurity infrastructure owing to "frequent malware attacks". "It's just part of life, this new technology," Fenwick chief executive John Edgar told Retail Week. "It's a bit like putting security guards in your store – you've just got to do it as part of the business."
Website encryption, software updates and payment authentication are all examples of where investment in the latest technology can make a difference to the vulnerability of systems.
As retailers increasingly ask customers to provide personal data to help them deliver a more tailored service, building trust in the security of that information will be key to convincing consumers of the value in exchanging their data for more personalised offers.
Fraudsters target payment cards
Retailer investment in online security in part reflects the increasing sophistication of fraudsters. Mastercard-owned NuData Security, which provides payment security services, noted in its Fraud Risk at a Glance H1 2021 report how 52% of attacks in retail were now what it terms 'sophisticated' versus 48% 'basic'.
In retail specifically, it found a 54% year-on-year increase in card cycling at checkout across its ecommerce clients. Card cycling is a method criminals use for testing the validity of stolen payment information that involves making hundreds or thousands of small purchases using different payment information each time.
As the fraudster's automated bot 'cycles' through their list of stolen credit card numbers or other data, it records which cards are declined and which are approved. At the end of the process, the fraudster has a list of valid credit card numbers they can use to make purchases or resell for a high price.
The NuData report notes how retailers can mitigate the brand and commercial damage that can arise from successful card-cycling attacks by having proper security protections in place on their website or app. A robust system should be able to detect tell-tale signs of fraud such as a user who inputs many different credit card numbers in rapid succession from the same IP address.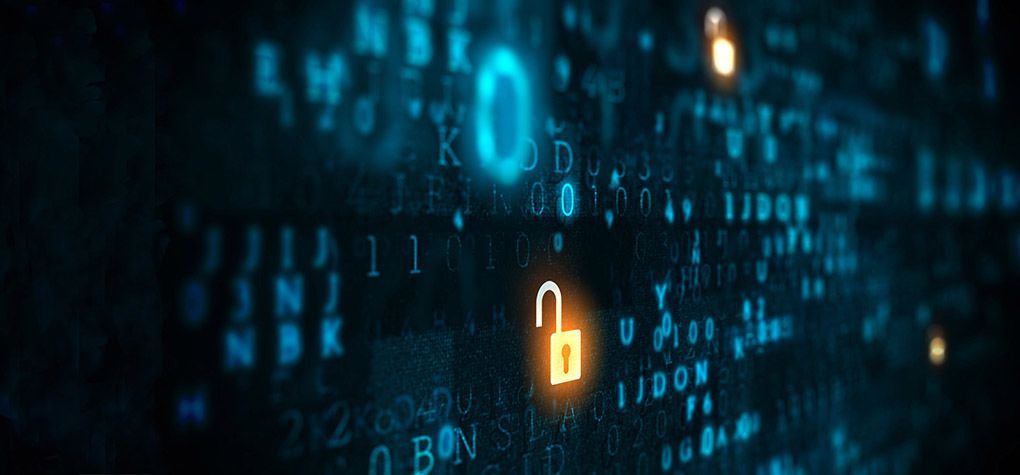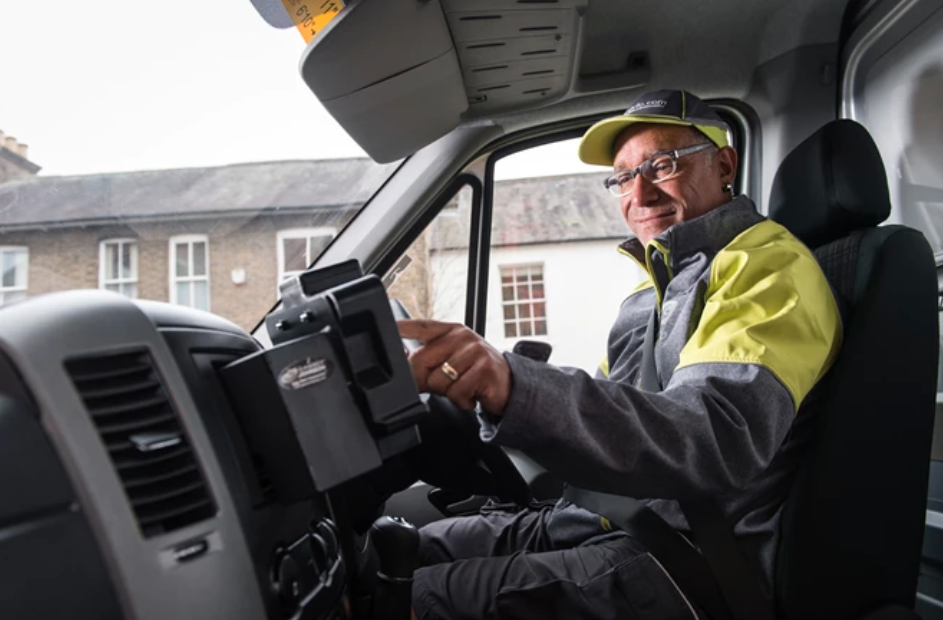 Investing for efficiency
Back-end investment in areas such as warehousing, fulfilment, stock management and transportation – although less of a priority among the retailers surveyed – can also help improve efficiency and business performance.
Ocado plots route to success
Ocado is well known for its investment in technology solutions that improve the efficiency of the fulfilment process. The online grocer recently unveiled seven key innovations including what it claims is the world's lightest and most efficient grocery fulfilment bot, as well as a robot that can pick tens of thousands of products of varying shapes, sizes and weights.
It also unveiled the Ocado Swift Router, which allows last-minute, short-lead-time orders to be picked, packed and delivered alongside larger, longer-lead time orders on the same grid (the section of the warehouse where orders are picked) and via the same van.
Longer-lead-time orders are picked overnight, stored on the grid and then only in the morning does Ocado decide which van route to put them on and when. Last-minute orders can be picked at the last possible moment and then combined with the orders already in storage. Ocado drivers will then use the first couple of hours of a van's journey to deliver orders that were placed only moments before they needed to be dispatched.
The benefit, says Ocado Technology chief product officer Hannah Gibson, is that "customers get short lead times without the premium they usually have to pay for it".
Very speedy with Skygate
The Very Group is another retailer investing heavily in automating its supply chain. The retailer's 850,000 sq ft Skygate automated distribution centre at East Midlands Gateway was brought online in March 2020.
Very's CIO Grest explains that investment in state-of-the-art technology such as automated item selection, advanced picking, single and multi-order automatic packaging and automated sorting capabilities means orders can be dispatched within as little as 16 minutes of being received.
The cut-off for next-day delivery has been extended by several hours to 10pm, while the site's automated tech means it can process refunds for customers much faster and have items available for resale within half an hour, he adds.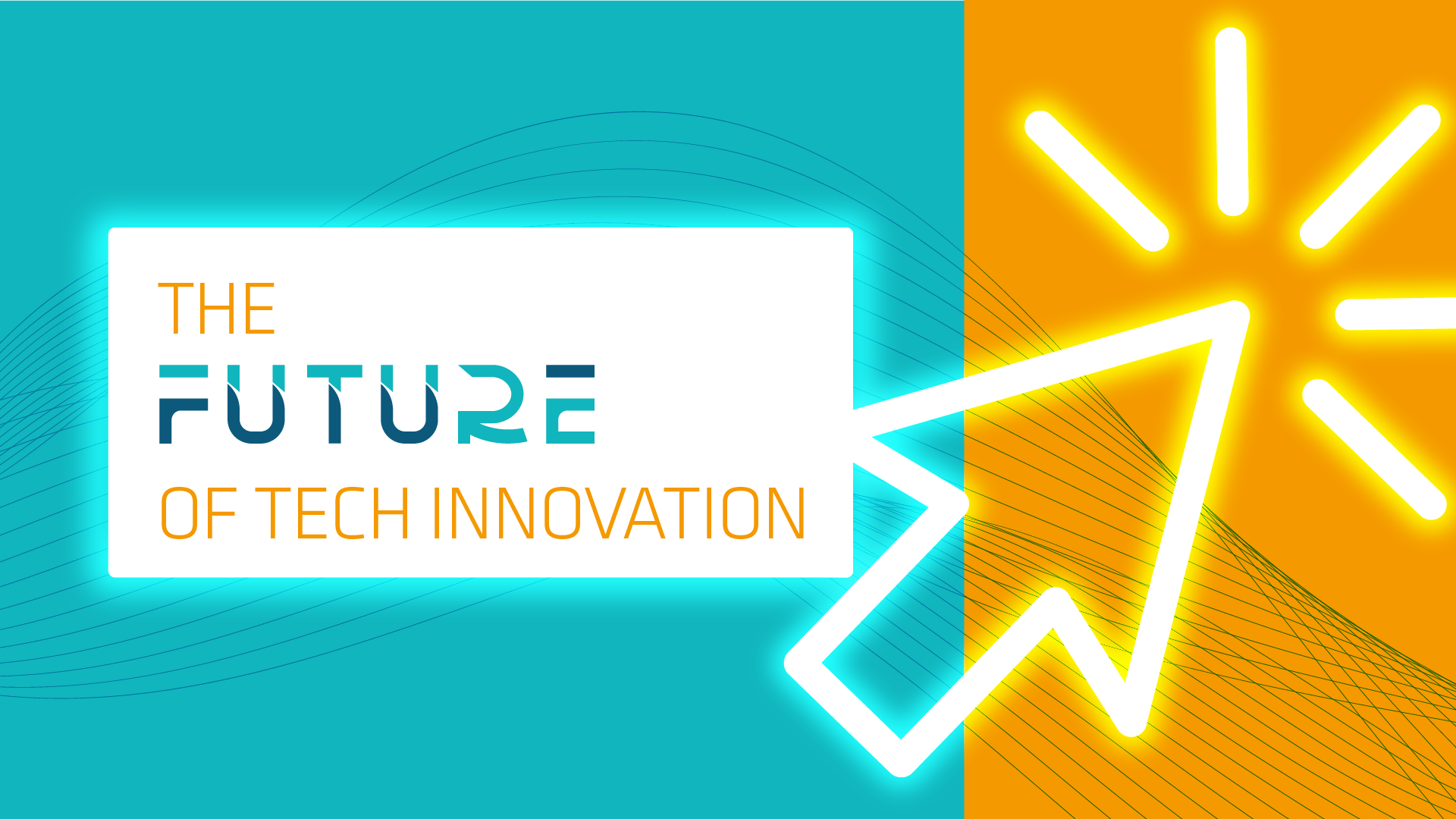 Our survey data shows a strong willingness among retailers to invest in front-end and back-end technologies that support a frictionless experience and meet changing consumer demands.
But what are the future trends retailers believe will most shape their technology investment priorities?
Hybrid experiences – such as buying online and picking up in store or showrooming products that can be ordered online – is considered the most impactful trend, with 18 retailers surveyed placing this as their number one priority, followed by subscription and rental models, the choice of 14 retailers.
Hyper-personalisation and social shopping, while not identified as the top trend for many retailers, are often considered the second or third most impactful trends.
Interestingly, despite the excitement surrounding the metaverse, it ranks as the least significant future trend.
Best of both worlds
Demand for hybrid experiences has been turbocharged by the pandemic when retailers were forced to rethink the role of the store in their omnichannel proposition.
The NuData report highlighted how consumers can now take advantage of a range of hybrid retail capabilities, such as loading online coupons on to their smartphones for use in store.
Retail Week's Byfield-Green believes investing in hybrid experiences is a safe option for retailers looking to respond to the changing way in which people are shopping.
"If they can serve somebody using the same technology, whether they're online or in the store, then that absolutely makes sense because people's journeys now are not predictable at all."
Subscription surge
Consumer appetite for subscription services also shows no sign of abating. The most recent Subscription Box Market Report, published in June 2021 by Royal Mail, showed that the market had more than doubled in size in three years and that consumers across the UK spent more than £1.4bn on subscription boxes in 2020 alone.
The trend for hyper-personalisation is strongly linked to the growth in subscription services. Disruptive start-ups like flower retailer Bloom & Wild and skincare subscription service Skin + Me consider themselves to be at the forefront of personalisation technology, employing small armies of tech experts (50 in the case of Bloom & Wild) who help put data at the heart of the business models.
Skin + Me raises personalisation bar
DTC platform Skin + Me was established in 2020 with the aim of making the end-to-end customer experience feel as close to having a personal relationship with a dermatologist as possible.
An online consultation process with new customers captures all of the personal, medical and lifestyle information a dermatologist would discuss in a face-to-face appointment. The more the customer uses the skincare service, the more Skin + Me learns from their behaviour to refine and improve the experience, informing decisions from ingredient selection and formulation planning, to packaging design and content ideas.
"A young woman in her 20s suffering from cystic acne is looking for very different advice and guidance to a woman in her 50s experiencing the effects of the menopause on her skin," explains Skin + Me co-founder and chief customer officer Rachel Jones. "We aim to share more highly relevant and personalised content throughout her journey in order to encourage ongoing engagement and loyalty."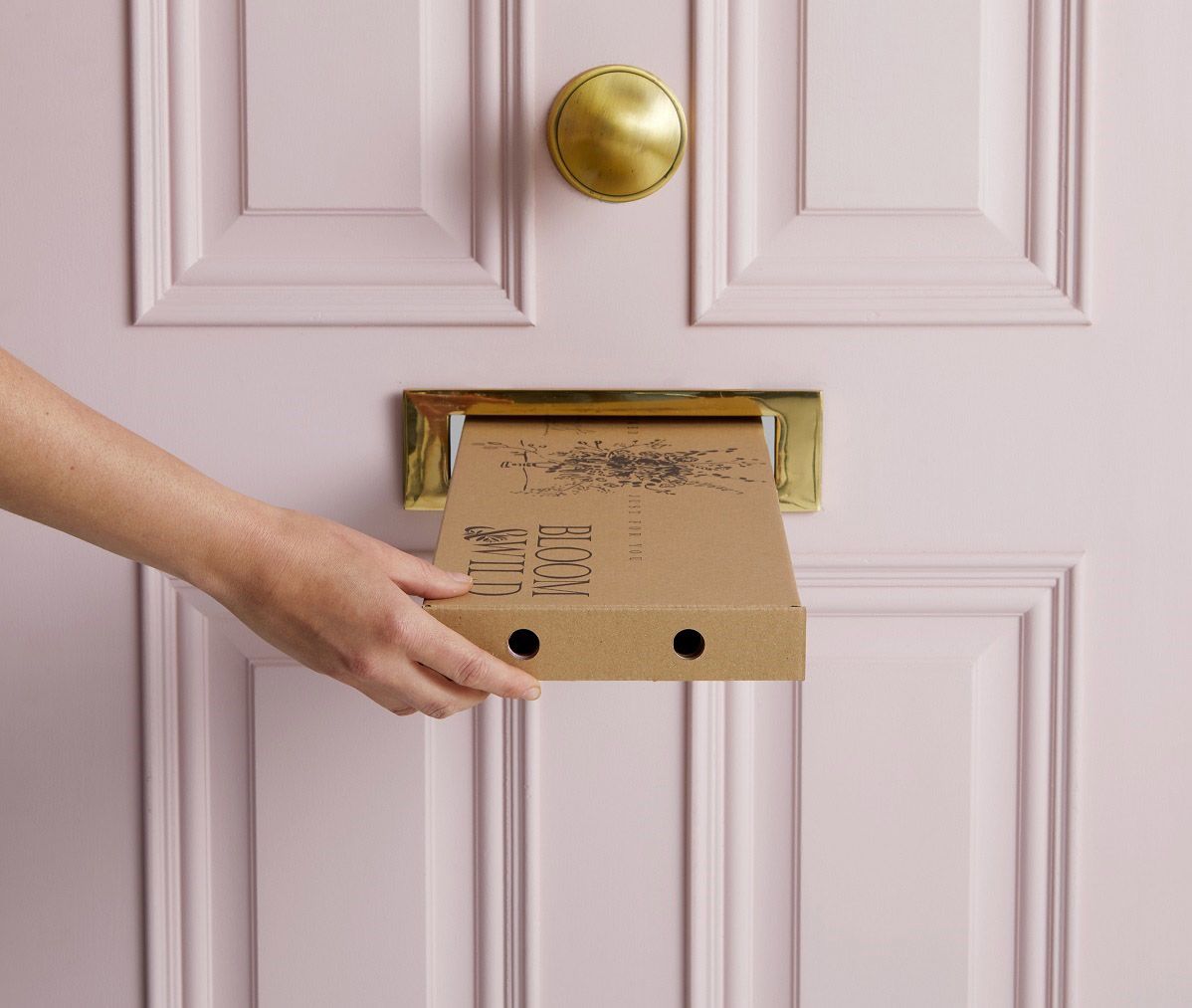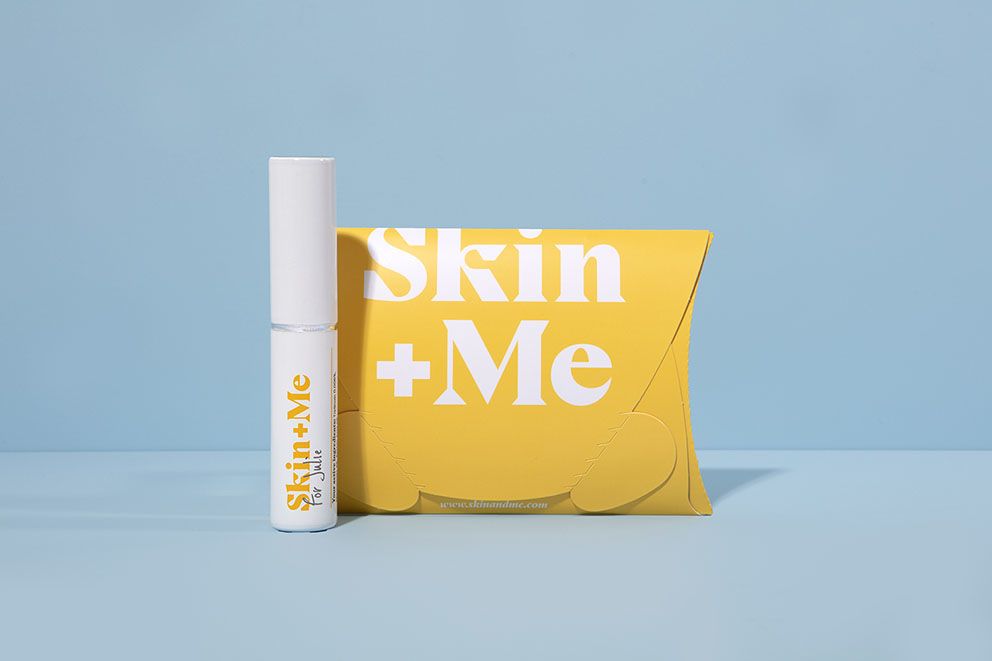 Social a sure thing
Social shopping is considered another key future trend that will shape retailers' investment priorities. Platforms such as TikTok and Instagram are increasingly where consumers go to discover products and interact with them through livestream demonstrations or product launches.
The development of new payment technologies is giving those prepared to transact via social channels a seamless shopping experience. Checkout.com, in its January 2022 report The ecommerce trends brands are forecasting for 2022, notes how pay-by-link options are increasingly favoured by brands to convert prospective buyers into paying customers through a smooth and secure in-app experience.
Demographic shifts are likely to further embed social commerce as a key future retail channel, meaning retailers will need to offer the right kind of payment experience to capture these customers.
Accenture research estimates the UK's $5bn (£4bn) social commerce market is expected to grow six times as fast as traditional ecommerce to $13bn (£10.3bn) by 2025, driven primarily by Gen Z and millennial social media users who are expected to account for 71% of UK social commerce spend by 2025.
"A successful social commerce strategy must have frictionless payments at its core," says Colas from Checkout.com. "Consumers typically want to complete their purchase there and then, without leaving the social platform. That's where a solution like Payment Links comes into play. It allows retailers to bring checkout experiences to customers wherever they are in the digital world. So when they're ready to make a purchase, they can create a frictionless end-to-end experience for their customers."
M&S sees point of difference in Live Shopping
Inspired by the way in which shoppers are using social media, in January M&S announced the launch of Live Shopping on M&S.com.
The service, facilitated by M&S software partner LiSA, allows any of the 13.5 million customers that visit M&S.com each week to join a live broadcast hosted by an M&S expert where they can hear more about the ranges they are browsing, ask questions through the live chat function, view product demonstrations and buy the products as they watch.
Director of M&S online Stephen Langford says Live Shopping is the latest in a wave of new initiatives the retailer has introduced to improve its customer experience.
"It's a global trend that responds to how customers are using social media – we all know how much more we're scrolling and engaging with video content, at home or on the go," Langford says. "Live Shopping puts our experts front and centre and gives them the ideal platform to share the M&S point of difference – in terms of quality, design and innovation features."
M&S initially launched the service on its website, however it now plans to use the social media opportunity Live Shopping presents.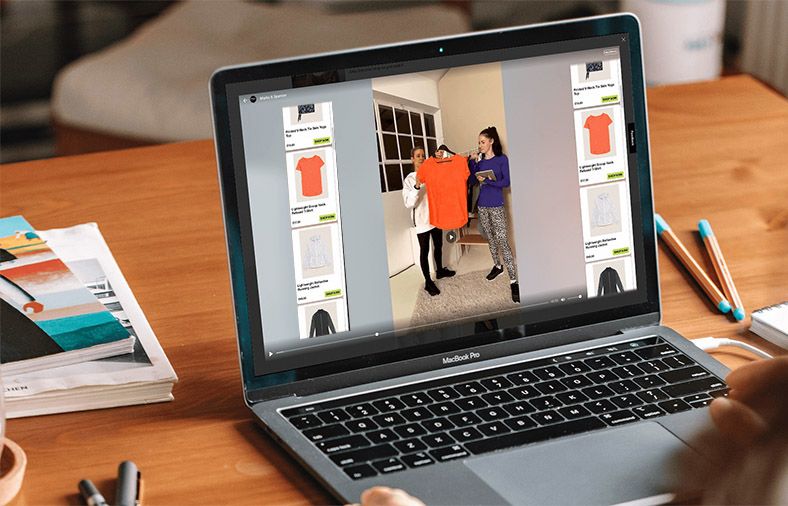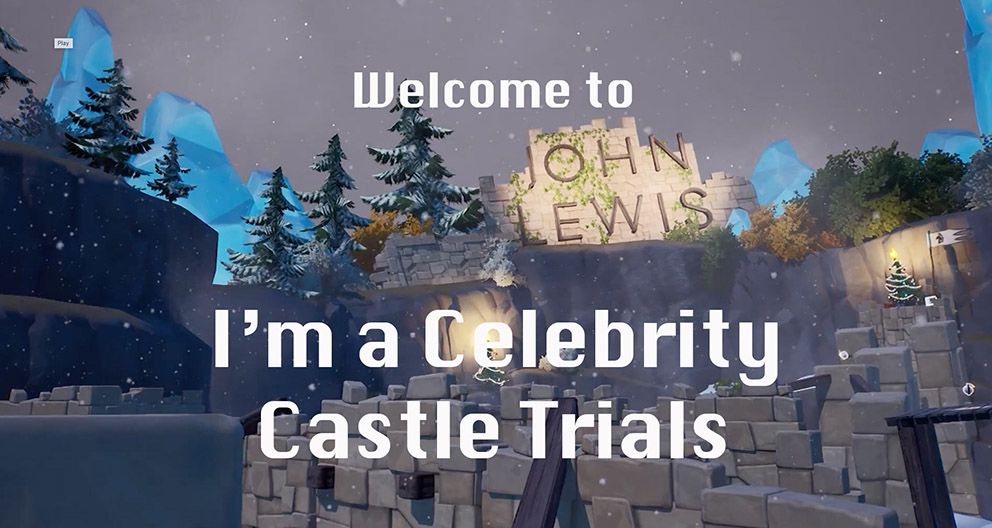 Context matters
And what of the metaverse and NFTs? There's no doubt a number of retailers are thinking hard about how people will use and shop in digital spaces in future. The likes of Nike, via its virtual destination called Nikeland on gaming platform Roblox, and John Lewis, which last autumn teamed up with ITV's I'm a Celebrity… Get Me Out of Here! to create an immersive digital experience on multiplayer game Fortnite, have already dipped their toes in the water.
Although the metaverse ranks as the lowest priority for our retailers that doesn't mean it won't prove a hugely influential future trend.
Looking ahead, the trends that have most impact on retailers' technology investment strategies will to a large extent depend on which markets or channels they play in and who their target audience is. The metaverse may not turn out to be game-changing for grocers but it might be for fashion retailers. Similarly, social shopping could be transformative to a beauty brand like Sephora but of marginal benefit to a DIY retailer such as B&Q.
Context is everything where technology investment is concerned, but one point remains universal: "It's hugely important for retailers to invest in things that make the whole customer experience more frictionless and more personalised," says Byfield-Green.
Follow that adage, and retailers betting big on technology can expect to reap the rewards.
Partner viewpoint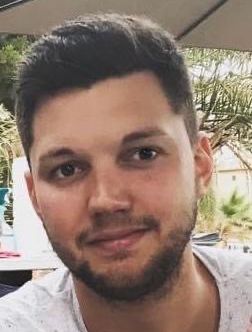 Maxime Colas, sales director, retail, Checkout.com
In a retail environment in flux, one constant remains firmly unchanged: the customer is king.
The report's findings clearly demonstrate this, highlighting how the customer is at the forefront of most retailers' technology investment strategies. But what I find most exciting is how the findings show this investment isn't just focused on maintaining the status quo or making incremental improvements; retailers are actively looking for opportunities to take customer-centricity to new heights.
These indicators are especially encouraging in the current economic climate. As retailers' belts tighten and margins shrink, the stakes are raised for retail brands looking to attract, delight and hold on to loyal customers. It's just as well since people are only growing more demanding regarding personalised and frictionless shopping experiences.
The leading retailers show no hesitation in investing in innovative new technology capabilities that are cloud-based, agile and turbocharge the front-end experience for consumers.

In particular, we see front-runners taking a fresh and forward-looking approach to what 'omnichannel' and 'hybrid' really mean in today's shopping environment. These retailers know that a successful omnichannel strategy does not mean working with one generalist provider to try to cover all bases. Instead, they're partnering with a roster of experts to build a tailored tech stack that truly flexes to their brands and strategies – and ultimately to their customer needs.
Nowhere is this truer than in payments. We're supporting some of the world's foremost retail brands, including Shein, The Hut Group and Sony Electronics, providing them with a best-in-class digital-payments solution that empowers them to thrive in the digital economy.
Find out more at Checkout.com.
The digital spend report
Written by Nick Hughes
Produced by Helen Berry, Stephen Eddie and Rachel Horner
Project manager: Nick Hughes
Account manager: Tom Jones
Published in association with Checkout.com